Afghanistan
13 killed in fresh Afghan violence
Bomb blasts and clashes killed five policemen and eight other people in Afghanistan on Sunday, authorities said.

A bomb planted by the Taliban killed the police chief of Sar Hawza district in Paktika province as he was travelling from Urgun district to Sar Hawza, a provincial government spokesman said. A clash erupted after the blast and one Taliban was killed, he said.

Separately, the Taliban attacked and killed five security guards working for a private company in Sar Hawza, Jawak said.

Four policemen were killed after their post was attacked by the Taliban riding motorbikes in Faryab province, said Faryab police chief Khalilullah Ziayee.

In Kandahar province, a mother and her son were killed when the motorbike they were riding was blown up by a roadside bomb, planted by the Taliban on Sunday, the interior ministry said.

Meanwhile on Saturday, an army soldier was killed in a gun battle with the Taliban that also left two Taliban dead in Ghazni province, Ghazni police chief said.
Posted by: Steve White || 06/08/2009 00:00 || Comments || Link || [336066 views] Top|| File under: Taliban
Africa Horn
Somali battle kills 123, maybe including Sheikh Aweys
Battles between rival militant groups in central Somalia have killed 123 people, a rights group said on Saturday, and a pro-government militia said militant rebel leader Sheikh Hassan Dahir Aweys had died in the fighting. Aweys' militia denied that as propaganda.

Witnesses said scores of bodies lay in the streets of Wabho town after fighters from the al Shabaab and Hizbul Islam groups battled militant group Ahla Sunna Waljamaca for control. Most of the deaths were on Friday.

The local Elman Peace and Human Rights Organisation said it had confirmed 123 fighters killed in one of the worst flare-ups of the year in the conflict-riven Horn of Africa nation.

In Mogadishu, al Shabaab has been battling the security forces of President Sheikh Sharif Ahmed. In the central region, pro- and anti-government militias have been fighting all year, with towns changing hands regularly.


Rebel leader: Among the dead in Wabho, according to pro-government Alha Sunna, was Hizbul Islam leader Aweys, a 62-year-old cleric and hardliner whom the United States and United Nations have accused of links to Al Qaeda. The group said he died of gunshot wounds.

"Hassan Dahir died in El Bur," Alha Sunna spokesman Sheikh Abdullahi Sheikh Abu Yusuf told Reuters, referring to a nearby town with a hospital. "We seriously injured him yesterday. This is good news."

If confirmed, Aweys' death would be a major blow to the rebels and a boost for Ahmed's government, which had tried unsuccessfully to broker peace talks with the cleric. But Hizbul Islam spokesman Sheikh Musa Arale denied the report of Aweys' death. "Sheikh Hassan is alive and unharmed," he told Reuters. "That is the propaganda of our enemies whose commanders and leaders we killed yesterday."

Some residents of Wabho and a Hizbul Islam fighter said Aweys was injured and taken to hospital in El Bur. "I understand Sheikh Hassan was hit by bullets in the back and thighs," the fighter, who asked not to be named, told Reuters. "He may be serious but I have not heard of his death."

Neither side controlled Wabho on Saturday, locals said, but the battles had halted for them to collect and bury corpses.
Posted by: Fred || 06/08/2009 00:00 || Comments || Link || [336074 views] Top|| File under: al-Shabaab
Africa North
Algerian army hunts for killers of Boumerdes teachers
[Maghrebia] The Algerian army has launched a thorough operation to track down the group responsible for killing 8 police officers and two teachers last Thursday in Boumerdès, El Watan reported on Saturday (June 6th). During the weekend, soldiers conducted a number of raids in the mountains near the town of Timezrit. Two terrorists were reportedly killed.
Posted by: Fred || 06/08/2009 00:00 || Comments || Link || [336066 views] Top|| File under: al-Qaeda in North Africa
Tunisia sentences 22 young defendants on terror charges
[Maghrebia] Tunisia sentenced 22 people from the southern cities of Gabès, Gafsa, Kebili and Kasserine to up to eight years in prison for membership in an unnamed "Salafist terrorist" group, AFP reported on Saturday (June 6th). The convicts, most in their twenties, have denied all charges.
Posted by: Fred || 06/08/2009 00:00 || Comments || Link || [336069 views] Top|| File under: al-Qaeda in North Africa
Arabia
Kuwaiti youths seek jihad, find drugs and ruthless criminals
Kuwait's security authorities have reportedly helped three unidentified Kuwaiti youths to return to Kuwait. The youths were lured by unidentified persons to go to Afghanistan to fight a holy war against the American forces, reports Al-Qabas daily quoting knowledgeable sources. The sources added the rescue came when the youths contacted their families by telephone and sought assistance to return home after they allegedly discovered they had been cheated. It has been reported the youths after reaching Afghanistan discovered they were handed over to a terrorist organization which was trading in drugs and human beings.

The sources went on to say the Kuwaiti security authorities succeeded in reaching the youths and issued them travel documents issued by the Kuwaiti Embassy in Pakistan. The sources added two of the youths have become drug addicts and the third was shot at while they were escaping. The daily also said the trio has been admitted to a hospital for treatment. The youths have told the security authorities 'some' persons facilitated their departure from Kuwait to Pakistan and then to Afghanistan. They were then introduced to drugs and trained to become suicide bombers when under the influence of drugs.

The youths added that they were taught that growing and trading in drugs is legal because the money is used to fight a holy war. The three youths added another group of Mujahedeens arrested them during their flight and decided to sell them to the coalition forces but they managed to escape for the second time and called their families. The security authorities are interrogating the three youths to collect more information about the persons who facilitated their travel.
Posted by: ryuge || 06/08/2009 06:23 || Comments || Link || [336064 views] Top|| File under:
Britain
Bobbies smash white supremacist terror plot
A couple days old but very important. Not all terrorism is islamicist, and we'd do well to remember that there are haters on all sides out there.

Police have smashed a global terror plot by white supremacists aimed at poisoning ethnic minorities with the deadly poison ricin. They discovered the lethal toxin in a sealed jam jar after a six month investigation ended with dawn raids on two properties in County Durham.

Two men were arrested under the Terrorism Act 2000 and were yesterday being quizzed by officers over their involvement in a worldwide plot. The two men held by officers -- former lorry driver Ian Davidson, 41 and his 18 year old son Nicky -- are being held at a secure location in West Yorkshire.It is feared they planned to use it as part of a biological weapon against ethnic minorities in the UK.

Officers discovered traces of ricin in a kitchen cupboard of a terraced home in the former mining village of Burnopfield and believe it may have been stored there for up to two years. Since the former pub DJ's arrest forensic officers have been examining Davidson's property.

Nicky was held on suspicion of inciting racial hatred following a swoop at his home in Grampian Court, Annfield Plain. However, he has since been re-arrested and is also now detained under the Terrorism Act in West Yorkshire.

Durham's assistant chief constable Mike Barton said: 'This shows that the terrorist threat in the UK is real and present.'

Durham Police Assistant Chief Constable Mike Barton said the discovery of ricin was 'unexpected' He said he expected further arrests to be made as inquiries spread across Britain - and abroad.

'The tentacles of this are worldwide,' he said. 'We believe the people involved to be white supremacist extremists and one of our lines of inquiry was that they were going to target people from ethnic minorities. White supremacists seem to hate an awful lot of people.'

He added: 'This will spawn an awful lot of intelligence which will then kick start other criminal counter terrorism inquiries elsewhere.'

The two properties raided were searched as part of long running counter terrorism operations involving MI5 and other agencies. They had been monitoring access to internet websites containing information which is 'unhelpful to public safety'.

Mr Barton said the discovery of ricin came as a complete surprise. 'We did plan for such an eventuality as this, although we didn't expect it,' he admitted.

The fatal agent, for which there is no antidote, is 6,000 times more poisonous than cyanide and an amount the size of a grain of salt is enough to kill an adult. Ricin can cause major organ failure and fatal collapse of the immune system if eaten or breathed in, although it is said to be difficult to manufacture it to 'weapons grade'.

The presence of the toxic - which is extracted from castor oil beans - was confirmed by a government laboratory in Edinburgh. The jam jar will now be transferred under police escort to the Ministry of Defence establishment at Porton Down, where scientists will establish its strength.

The home of the two men was still cealed off last night. Forensic officers wearing protective clothing are expected to be there for at least another week.

In 2005, Algerian Kamel Bourgass was jailed for 17 years at the Old Bailey for plotting a ricin attack in the UK, although none of the poison was found.

The last recorded death from the toxic was in London in 1978, when dissident Georgi Markov was shot in the leg with a poisoned pellet by Bulgarian agents.
Posted by: Steve White || 06/08/2009 11:05 || Comments || Link || [336080 views] Top|| File under:
Home Front: WoT
Activist says Somali teen who returned to homeland from Minneapolis killed in artillery fire
Somali activist


You mean "activist", i.e. jihad recruiter


says one of several young Somalis who left Minneapolis to return to their homeland last year has been reported killed in Mogadishu. Omar Jamal of the Somali Justice Advocacy Center says his Minneapolis group is looking into the death of the 17-year-old and asking federal officials for help in getting his body returned for burial.


Why? He's not an American in word or deed. Let him rot in an anonymous hole he craved and deserves.


He said the teen was killed in artillery fire.


No doubt shooting off his manhood at the time.


Groups of young Somalis went missing from Minneapolis last year and were feared recruited by radical elements in Minneapolis Somalia. That nation has seen a recent surge of violence as insurgents try to overturn the government and install a strict Islamic state.

This article starring:
Omar Jamal
Posted by: ed || 06/08/2009 01:23 || Comments || Link || [336066 views] Top|| File under:
Gitmo TERRORISTS FREE TO KILL ONCE AGAIN
Rolled-over per request. AoS.

Via JihadWatch


THE Pentagon now confirms that at least 74 former Guantanamo detainees have resumed terror ist activities after claiming they weren't terrorists.Such recidivism points up an alarming intelligence failure.

These dangerous prisoners should never have been cleared for release. Why did interrogators fail to find the cracks in their stories and alibis?

Why wasn't more intelligence gathered to predict they'd rejoin al Qaeda or the Taliban?

In a word, politics. Gitmo interrogations have been emasculated to placate critics of waterboarding and other "torture," say two senior officials there. Even known terrorists are spared high-pressure techniques -- tactics that have worked before in squeezing out information.

For that matter, Gitmo doesn't even do "interrogations" anymore. They're now called interviews, and they're voluntary.

Many recidivists used the interviews as an opportunity to argue for release, spinning familiar excuses for why they were in Afghanistan after 9/11. They were freed after interrogators, many of them inexperienced, for the most part bought their sob stories and review boards judged them least likely to return to jihad.

"We have on numerous occasions gotten literally straight-from-the-schoolhouse interrogators who are being stuck in with these hardened jihadists," a top security official at Gitmo told me. "And they essentially look at them and laugh."

He says many are 19-year-olds who lack battlefield skills and don't understand the first thing about jihad and militant Islam. "They get played by detainees, who end up getting released because the interrogators believe them when they say they don't know anything and just want to go home and be a goat herder," he says.


Absofuckinglutely disgusting. Rest at link.
Posted by: ed || 06/08/2009 00:00 || Comments || Link || [336089 views] Top|| File under:
India-Pakistan
Police arrest 2 terrorists along with weapons
[Geo News] KARACHI: Police have arrested two alleged terrorists hailing from banned outfit and recovered from his possession suicide jackets, hand grenades and weapons, police sources said Sunday. A team of Crime Investigation Department (CID) of the Sindh Police conducted a sting operation and taken in custody the arms and ammunitions.
Posted by: Fred || 06/08/2009 00:00 || Comments || Link || [336065 views] Top|| File under: al-Qaeda in Pakistan
Malakand Operation: 4 more extremists killed: ISPR
[Geo News] DG ISPR said at least four more extremists have been killed in Malakand operation in the last 24 hours in Operation Rah-e-Raast, Geo News reported Sunday.

Talking to media, Director General (DG) Inter Services Public Relations (ISPR) Major General Ather Abbas said he said at least three security personnel were martyred in the last 24 hours and four others injured. He said Junior Commissioned Officer Naib Sobedar Darvesh was kidnapped on April 24 and the local tribals helped Dervesh escape. In Shangla area of Balakot, the forces raided a house of Sardar Ali on the tip-off by local residents and killed two extremists in the exchange of fire, he said.

ISPR spokesman said the security forces cleared Shangla area of Aloj and the southern and northern areas of Faqirabad in Lower Dir and established their positions in Kozabadai, Barra Bandai and Negolai. The army spokesman said two motor-riding extremists ambushed the security forces motorcade, injuring three security men in Lower Dir area of Faqirabad; however, they were killed in exchange of fire.

He said the forces captured an explosives-laden car from a shop in Mingora area of Tahiraabad during a search operation; as many as 15 pressure-cookers were kept in the car to make it fully geared for a suicide blast.

Major General Athar Abbas said a suicide attacker has also been arrested in cantonment area of Kohat; he entered the area through a stream he was heading to a school, when he was stopped by the security forces. On this, the suicide attacker threw the jacket into the nullah and tried to escape; however, he was caught.
Posted by: Fred || 06/08/2009 00:00 || Comments || Link || [336067 views] Top|| File under: TTP
School blown up in Darra Adamkhel
Taliban blew up a government school in Darra Adam Khel on Sunday, a private TV channel reported. The channel quoted its sources as saying that the Taliban planted explosives near the school in the Shira area of Darra Adam Khel. No casualties were reported since the school was closed.
Posted by: || 06/08/2009 00:00 || Comments || Link || [336068 views] Top|| File under: TTP
Rescue-15 blast: 30 suspects nabbed
[Geo News] A joint investigative team has been formed to probe into the suicide attack at the Rescue-15 building here, sources said Sunday. Police arrested 30 suspected people during search operation in the suburban areas of the city. The fingerprints of the suicide bombers have been sent to Nadra office for identification and the body parts to forensic laboratory for DNA test.

The police arrested a suspected person, Nasir, from the blast site today's morning and he is being interrogated at Margalla Police Station. Police also conducted search operation in Chak Shahzad, Alipur Farash and other suburban areas. The team of the intelligence agencies is also busy with the investigation. The sources said the suicide attacker was aged 18 to 20 years with a thin beard. The security of the federal capital has been stepped up and the police and jawans of Elite Force have been deployed at the exits and entrances of the city.

It should be mentioned that the suicide attack in Islamabad last night claimed two police personnel. The injured of the blast are being given medical treatment at PIMS.
Posted by: Fred || 06/08/2009 00:00 || Comments || Link || [336066 views] Top|| File under: al-Qaeda in Pakistan
Kohat police arrest 18 suspects
[Geo News] Kohat DIG Muhammad Idrees Khan said police conducted search operation in various areas of the city, Geo News reported Sunday. Police arrested at least 18 suspected people including seven Afghan nationals.
Posted by: Fred || 06/08/2009 00:00 || Comments || Link || [336068 views] Top|| File under: al-Qaeda in Pakistan
Motorcycles banned in Dera Ismail Khan
[Geo News] Motorcycles would be banned in Dera Ismail Khan, District Police Officer said Sunday. He said even motorcycle rickshaws would be banned in the district until further orders.


They should think seriously about banning explosives, too.



Posted by: Fred || 06/08/2009 00:00 || Comments || Link || [336065 views] Top|| File under: Govt of Pakistan
Villagers besiege 200 Taliban in Dir
Hundreds of tribesmen furious over a deadly suicide bombing at a mosque have laid siege to around 200 Taliban in Upper Dir, killing 13 in total -- nine of them on Sunday, according to officials and a private TV channel.


We had this story yesterday. This adds detail.


The weekend clashes appeared to be the latest evidence of growing anti-Taliban sentiment in Pakistan -- a shift that comes as suicide attacks have surged and the military wages an offensive in the nearby Swat valley. The attack on the mosque killed 33 worshippers during Friday prayers, angering residents of the Haya Gai area of Upper Dir.

Some 400 villagers banded together to attack five villages in the nearby Dhok Darra area that were known Taliban strongholds, said DCO Atifur Rehman. He said the citizens' lashkar has occupied three of the villages since Saturday, and was trying to push the Taliban out of the other two on Sunday. Some 20 houses of villagers suspected of harbouring Taliban were destroyed, he added. "They are standing up against the militants themselves as they consider them troublemakers," Atif told Reuters over the telephone.



Around 200 Taliban were putting up a tough fight, but were surrounded by the villagers.

District police Chief Ejaz Ahmad said around 200 Taliban were putting up a tough fight, but were surrounded by the villagers. One resident of Upper Dir said, "We are Muslims ... we don't want them, they have to go. Attacking a mosque is not Islam. They're not Muslim."

Tribal elder Mohtabar Khan said letting the Taliban stay was asking for trouble. "It means inviting a military offensive which we don't want."
Posted by: Fred || 06/08/2009 00:00 || Comments || Link || [336068 views] Top|| File under: TTP
Iraq
Turkish planes bomb PKK in Iraq
Turkish military planes attacked Kurdish militants in northern Iraq late on Saturday, Turkish military sources said on Sunday. Between four and six aircrafts carried out the operation after Kurdistan Workers Party (PKK) fighters were spotted on Iraqi soil near the Turkish border, they said. The sources told Reuters that Turkish ground forces began shelling PKK bases in northern Iraq on Saturday and the firing was continuing.
Posted by: || 06/08/2009 00:00 || Comments || Link || [336067 views] Top|| File under:
Israel-Palestine-Jordan
IDF kill four terrorists in Gaza border battle
At least four Palestinian terrorists militants were killed on Monday in a gunbattle with Israeli soldiers along the border of the Hamas-run Gaza Strip, the deadliest such incident in months, medics said. The bodies of all four terrorists militants had explosives belts around them and two of the bodies were torn to shreds by explosions, the medics said after retrieving the remains. At least another 12 Palestinians were wounded in the fighting near the Nahal Oz crossing with Israel east of Gaza City, they said.

An Israeli army spokesman said ground troops backed by a helicopter gunship engaged in firefight with terrorists militants who had opened fire near the heavily-fortified frontier between Israel and the Hamas-ruled enclave. Up to 10 terrorists militants opened fire and detonated explosives against an Israeli force in the attack, according to Israeli military sources. There was no immediate claim for the attack from any armed Palestinian group in Gaza.

No Israeli troops were reported to have been killed.
Posted by: ryuge || 06/08/2009 06:29 || Comments || Link || [336066 views] Top|| File under:
4 gunmen killed as major terror attack averted at Karni Crossing
A major terrorist attack was averted on Monday morning after IDF troops spotted and fired at Palestinian gunmen approaching the border of Israel and the Gaza Strip, the IDF said.

According to reports, the incident occurred around 7:00 a.m. when gunmen shot at an IDF patrol south of the Karni Crossing, on the border. The troops fired back, hitting at least four of the Palestinians.

The battle quickly intensified, with Palestinians launching mortars at the IDF position, and the army responding with tank shells. At a certain point, a number of vehicles tried to assist the gunmen in their escape, but an IAF helicopter shot at them.

Palestinians later confirmed that four people were killed in the fire fight.

The IDF assessed that the main group of gunmen, which was comprised of roughly 10 Palestinians, had been assisted by a mortar shell brigade, and that the intent had been a major terrorist attack against the army or an Israeli periphery community.

Following the attack, Israel closed the Karni crossing, the main commercial terminal between Israel and Gaza, as well as the Nahal Oz fuel depot. The army said it would reevaluate the closures later in the day.


I wonder why they felt encouraged to launch that attack



Posted by: g(r)omgoru || 06/08/2009 03:20 || Comments || Link || [336066 views] Top|| File under:
Southeast Asia
Two killed, nine wounded by terrorists in southern Thailand
A soldier was killed by a bomb blast and terrorists separatist militants shot dead a rubber-tapper on Monday in the latest violence in Thailand's troubled south, police said.

Jihadis Rebels triggered a hidden roadside bomb in restive Narathiwat province as a group of 14 troops passed by on patrol, sparking a five-minute gunbattle before the insurgents fled. Nine wounded soldiers were taken to hospital, where one later died, said police.

Gunmen separately opened fire on the rubber plantation worker as he rode his motorcycle to work in another district in Narathiwat, killing him instantly, police said. The casualties came after three deaths in Narathiwat over the weekend.
Posted by: ryuge || 06/08/2009 06:11 || Comments || Link || [336067 views] Top|| File under:
Militants free female hostage
[Straits Times] ISLAMIC militants on Sunday freed a Filipina hostage after more than four months in captivity in the southern Philippines, police said. Leah Patris, an employee of a local micro-finance company, was recovered early Sunday near Sumisip town in Basilan island, a provincial police chief said.

Senior Superintendent Salik Macapantar said pursuit operations by police and military forces pressured the gunmen into leaving her behind.

The woman, whose age has not been divulged, was then taken to a Marine base on the island, where she was undergoing medical evaluation before being reunited with her family, Mr Macapantar said.

She was seized by militants with known links to the Abu Sayyaf group on February 3.

The Abu Sayyaf is blamed for the country's worst terrorist attacks, including bombings and high-profile kidnappings. It is on the US government's list of wanted foreign terrorist organisations.

The female's release came four days after Abu Sayyaf militants also on Basilan island freed Sri Lankan peace activist Umar Jaleel, who was seized the same month as the Filipina.

Abu Sayyaf are still holding Eugenio Vagni, a 62-year-old Italian Red Cross worker kidnapped on the nearby island of Jolo in January along with a Filipina and a Swiss colleague. The two other hostages were freed in April.
Posted by: || 06/08/2009 00:00 || Comments || Link || [336069 views] Top|| File under: Abu Sayyaf
Syria-Lebanon-Iran
Lebanon arrests 2 brothers for spying
[Iran Press TV Latest] Lebanese security forces have arrested two brothers on suspicion of spying for Israel amid anti-espionage campaign in the country.

The brothers were arrested Sunday in Rmeich village of the Nabatiye Governorate in southern Lebanon, Xinhua reported.

They are said to be relatives of a retired senior police officer named Emaad Al-Alam, who was arrested on April 10 over accusations of leading a spying network for Israel.

According to the Lebanese police, computers, equipment and documents of their communication with Israel were found in their house.

So far, Lebanon has charged at least 55 people for spying and has arrested almost 100 others on suspicion of espionage since it launched a major crackdown on spy networks almost two months ago.
Posted by: Fred || 06/08/2009 00:00 || Comments || Link || [336069 views] Top|| File under:
Naharnet: Leb Elections 2009 real time
1:45am Near-final results show March 14 coalition won parliamentary elections and MP Saad Hariri congratulated fellow Lebanese citizens.
12:51am Jumblat via Future TV called on PSP supporters to refrain from celebrations in the event election results show a clear victory for March 14 forces.
12:42am Future TV: Celebrations in Tripoli over March 14 victory.
12:31am PM Saniora: What happened today is a victory for the logic of the state.
12:32am FPM announced its list has won the Jezzine district.
12:30am FPM announced its list is winning in the northern Metn.
12:28am The opposition confirmed that it won the three seats in Zgharta.
12:24am A March 14 official to AFP: Indications so far are that our camp will maintain its majority in parliament.
12:12am NBN: The entire opposition list won in Baalbeck-Hermel.
12:02am Telecommunications Minister Jebran Bassil to LBC: We made all this effort to take the Lebanese towards mutual understanding and not towards confrontation.
Posted by: || 06/08/2009 00:00 || Comments || Link || [336068 views] Top|| File under: Hezbollah
March 14 Maintains Parliamentary Majority in Record Turnout
The March 14 alliance clinched around 70 out of 128 seats, maintaining its majority in parliament after defeating the Hizbullah-led alliance in Sunday's crucial elections. Celebrations broke out in several cities as television stations began airing preliminary results.

The opposition confirmed defeat. "We have lost the election," said a senior politician close to the March 8 alliance. "We accept the result as the will of the people."


They must really have been beaten ...

MP Hassan Fadlallah reiterated Hizbullah's calls for "national partnership" and said the March 8 alliance is reacting "positively" to the outcome of the elections. "Hizbullah considers Lebanon to be founded on diversity and pluralism not on majority and minority. No side can obtain majority in all the sects," Fadlallah told Agence France Presse.

Counting of votes continued well past midnight in Metn, Kesrouan and Baabda districts.

More than half the country's 3.2 million eligible voters queued at polling stations to cast their ballots. Preliminary estimates put turnout at more than 54%, well above the 45.8% recorded in the 2005 election. "Voter turnout exceeded all expectations," Interior Minister Ziad Baroud said after polls closed at 7:00 pm. The highest turnout was in Kesrouan district at 70%. Turnout was at 65% in Metn and Jbeil, 60% in Batroun and 63% in Akkar, Baroud said.

The vote that started at 7:00 am took place amid heavy security measures with the army and police deployed in force throughout the country to prevent any outbreak of violence.

President Michel Suleiman was among the first to cast his vote in Amsheet. "I call on all citizens to exercise their democratic role quietly and happily," he said. "The president backs all candidates...we have to preserve democracy."

A steady stream of vehicles headed south, north or east from Beirut on highways to outlying parts of the country early Sunday morning, carrying voters to hometowns. Some vehicles had flags of political groups fluttering to show loyalty.

More than 200 international observers from the European Union, the Carter Center and other institutions and countries oversaw the election. Speaking at a polling station in Ashrafiyeh, former U.S. President Jimmy Carter expressed hope the U.S., Iran and other countries "will accept the results of the election and not try to interfere in the process."

There were widespread complaints about delays in the process, forcing voters to stand in lines. Baroud asked people to be patient. He said he was satisfied with the way polling had proceeded but would be even happier if all political parties accepted the outcome once it is announced.

"Grosso modo I am satisfied with the way the vote took place," he said. "But I will be more satisfied if everything goes well once the results are in.

"The election was a challenge that many doubted would take place. But Lebanon's political factions and the Lebanese met the challenge."

In the outgoing parliament, the pro-Western March 14 bloc had 70 seats and Hizbullah's alliance had 58. Voters chose 125 candidates after 3 contenders have won the elections uncontested.
Posted by: Steve White || 06/08/2009 00:00 || Comments || Link || [336090 views] Top|| File under: Hezbollah
Who's in the News
52
[untagged]
6
Govt of Pakistan
4
al-Qaeda in Pakistan
3
al-Qaeda in North Africa
3
Hezbollah
3
TTP
2
Taliban
2
Govt of Iran
1
Abu Sayyaf
1
Hamas
1
ISI
1
al-Shabaab
Bookmark
E-Mail Me
The Classics
The O Club
Rantburg Store
The Bloids
The Never-ending Story
Thugburg
Gulf War I
The Way We Were
Bio
Merry-Go-Blog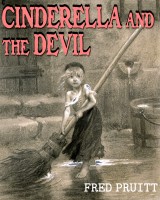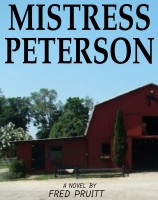 On Sale now!


A multi-volume chronology and reference guide set detailing three years of the Mexican Drug War between 2010 and 2012.

Rantburg.com and borderlandbeat.com correspondent and author Chris Covert presents his first non-fiction work detailing the drug and gang related violence in Mexico.

Chris gives us Mexican press dispatches of drug and gang war violence over three years, presented in a multi volume set intended to chronicle the death, violence and mayhem which has dominated Mexico for six years.
Click here for more information


Meet the Mods
In no particular order...


Steve White
Seafarious
tu3031
badanov
sherry
ryuge
GolfBravoUSMC
Bright Pebbles
trailing wife
Gloria
Fred
Besoeker
Glenmore
Frank G
3dc
Skidmark



Better than the average link...



Rantburg was assembled from recycled algorithms in the United States of America. No trees were destroyed in the production of this weblog. We did hurt some, though. Sorry.
44.197.101.251

Help keep the Burg running! Paypal: