Afghanistan
Eleven Killed as Roadside Bomb Hits Afghan Bus
[AnNahar] At least 11 civilians including four women and three children were killed when a

roadside kaboom

struck a bus in Afghanistan, officials said Sunday, in the latest attack targeting passenger vehicles in the violence-wracked country.

The attack occurred on Saturday evening in the western province of Badghis, raising fears of fresh violence in the months ahead as the US military continues to pull out its last remaining troops from the country.

No group has

grabbed credit

for the blast but Badghis governor Hessamuddin Shams accused the Taliban

...mindless ferocity in a turban...
of planting the bomb.

Another official from the province, Khodadad Tayeb, confirmed the toll and said that the bus fell into a valley after it was hit by the bomb.

Saturday's attack came after a series of blasts targeted passenger buses in Kabul this week.

The jihadist Islamic State
...formerly ISIS or ISIL, depending on your preference. Before that they were al-Qaeda in Iraq, as shaped by Abu Musab Zarqawi. They're really very devout, committing every atrocity they can find in the Koran and inventing a few more. They fling Allah around with every other sentence, but to hear western pols talk they're not really Moslems....
claimed two back-to-back attacks on buses in Kabul.

Violence has soared in recent weeks as government forces and the Taliban clash in near-daily battles across the rugged countryside, with the

forces of Evil

appearing to focus on capturing new territory and battering checkpoints and bases near Kabul.

The Taliban said on Saturday that they have "captured the district of Deh Yak" in the province of Ghazni, about 150 kilometres south of Kabul.

The authorities said they had only "relocated" their forces from the area.

Ghazni is strategically located on the main road from Kabul to Kandahar, the former bastion of the Taliban in the south. The province sees regular fighting between the two warring sides.

In 2018, the Taliban briefly seized the

quiet provincial capital

Ghazni, which has the same name as the province, in an all-out attack that left several government buildings torched and destroyed.
Posted by: trailing wife || 06/07/2021 04:14 || Comments || Link || E-Mail|| [10795 views] Top|| File under: Taliban
Security Forces Suffer 'Heavy Casualties' in Faryab Clashes
[ToloNews] At least 14 security force members, including Saifurrahman Dehzad, the police chief for Qaisar district of Faryab were killed in

festivities

with Taliban

...Arabic for students...
on Saturday night, said Nader Saeedi, a member of provincial council.

Taliban launched attack on the police HQ and other parts of the district on Saturday night and "have taken 37 security force members as captive," Saeedi said.

"More than 30 other security force members and the police HQ are under siege by the Taliban and if reinforcements are not deployed in the area, they will also be taken captive by the Taliban," he said.

Security officials in Faryab have not commented on the

festivities

.
Posted by: trailing wife || 06/07/2021 00:00 || Comments || Link || E-Mail|| [10795 views] Top|| File under: Taliban
Explosion, Gun Fight Near Police HQ in Balkh District
[ToloNews] An explosion occurred close to the police HQ of Balkh district in the northern province of Balkh on Sunday afternoon, said Adil Shah Adil, a

front man

for the provincial police chief.

There are preliminary reports that

button men

attacked security forces at the scene following the blast, Adil said.

"There are security force members and civilian casualties from the attack, but there is no exact number yet," he said, adding that "reinforcements have arrived at the area."

"Security forces have blocked all the roads in the area," he said.

Taliban

...the Pashtun equivalent of men...
claimed responsibly for the attack.
Posted by: trailing wife || 06/07/2021 00:00 || Comments || Link || E-Mail|| [10798 views] Top|| File under: Taliban
Afghanistan: 119 People Killed in 2 Days, Source Says
[ToloNews] As the level of violence remains high in the country despite occasional efforts to jumpstart the stalled

grinding of the peace processor

, details provided by a security official who wished not to be named indicate that 119 people, including 102 security force members, were killed in

festivities

and security incidents in just two days--June 3 and 4.

Analysts say this shows the gravity of the intensifying conflict. The Defense Ministry reports

festivities

in at least 10 provinces daily on average.

The information by the source shows that 196 security force members were

maimed

onJune 3 and 4. The source says that Taliban

...Arabic for students...
casualties are similar to those of Afghan forces in the same time period, but the Defense Ministry reported that 183 Taliban were killed in Afghan defensive operations in eight provinces on June 3, and 181 Taliban were killed in Afghan forces operations in six provinces on June 4.

According to the source, 54 people, including 17 police force members, 3 supportive local police forces, 20 army members, 5 NDS personnel and 8

non-combatants were killed

on June 3.

The information indicates that 65 people, including 15

coppers

, 23 army members, 5 NDS personnel, 18 members of public uprising forces and 9

non-combatants were killed

on June 4.

The Taliban rejected both figures.

"There are

festivities

in 24 to 27 provinces every day. Security forces casualties have increased, but it is not as much as the Taliban," said Khan Agha Rezaee, the head of the internal security commission of the Wolesi Jirga, the lower house of Parliament.

"The war leadership is faced with problems and meanwhile there aren't enough forces for the clearance and retaking of areas," said Nasim Mudabir, an MP from Baghlan.

The

festivities

have intensified on multiple fronts as heavy fighting was reported in Faryab in the last 24 hours in which at least a dozen security force members were killed, a member of the provincial council said.

"The figures provided by Afghan forces on Taliban casualties and by the Taliban on Afghan forces casualties are not accurate," said Ilyas Wahdat, former Paktika


...which coincidentally borders South Wazoo...


governor.

The information by the source indicates that 17

non-combatants were killed

on June 3 and 4 and 55 more were

maimed

.

"Last week the Taliban martyred 63 civilians in 27 provinces and

maimed

126 others. Women and children are also among the victims," said Rahmatullah Andar,

front man

for the National Security Council.

"Equal forces are fighting against each other; therefore, it brings casualties," said Ghulam Wali Afghan, an MP from Helmand


...an Afghan province populated mostly by Pashtuns, adjacent to Injun country in Pak Balochistan...


Casualties of security forces and Taliban are usually not stated in public with exact figures, and in most cases, they are not confirmed by independent sources.
Posted by: trailing wife || 06/07/2021 00:00 || Comments || Link || E-Mail|| [10800 views] Top|| File under: Taliban
Africa Horn
AU mission to investigate alleged Kenyan military airstrikes in Somalia
[Garowe] The African Union


...a union consisting of 53 African states, most run by dictators of one flavor or another. The only all-African state not in the AU is Morocco. Established in 2002, the AU is the successor to the Organisation of African Unity (OAU), which was even less successful...


Mission in Somalia [AMISOM] has embarked on a series of investigations into the alleged bombing by the Kenya Defense Forces [KDF] in parts of Gedo, where they allegedly targeted civilians last week.

A statement issued by the Ministry of Foreign Affairs and International Cooperation linked KDF to the bombing, arguing that the Kenyan contingent has repeatedly targeted innocent people in pursuit of al-shabaab bandidos

turbans

in Somalia.

The federal government claimed Kenyan troops were acting with "impunity" and demanded that AMISOM carries out investigations into the recent incident. The government also demanded that the report is made public, adding that KDF was notorious for going against the AMISOM mandate.

And in a statement, AMISOM pledged to carry out credible investigations into the incident, adding that it will work closely with all stakeholders to ensure that the probe is not discriminative. The statement doesn't state how long that matter would be under probe.

"The mission is currently engaged in gathering information on the incident and we shall work closely with the federal government, the ministry of foreign affairs, and other stakeholders as we investigate the matter," read the statement.

"AMISOM is obliged to carry out its mandate in a manner consistent with the outlined statutes. The mission is therefore committed to investigating all allegations of rights violations that are leveled against troops under the command in Somalia," it further said.

Kenya has close to 3,500 troops in Somalia who were first deployed under Operation Linda Nchi in 2011 before being absorbed by the AMISOM teams. The troops man Sector II and IV of AMISOM jurisdictions mainly within Jubaland state.

While KDF has been linked to civilian atrocities, the troops are credible for flushing al-shabaab out of Kismayo

...a port city in the southern Lower Juba province of Somalia, at the extreme southern end of the country (always assuming Somalia can be called a country). It is the commercial capital of the autonomous Jubaland region....
, the regional administrative capital of Jubaland. But despite the gains, the troops suffered major setbacks in El-Adde and Kulbuyow in 2016 and 2017 respectively where al-shabaab killed at least 300 of them.

Since then, KDF has been launching serious and effective operations against the bandidos

turbans

safe for persistent complaints on civilian casualties. Last week, Sector II Commander Brig. Jeff Nyagah visited various Forward Operating Bases in the country where he urged them to execute their roles properly.

The African Union Mission gutter added that: "AMISOM shall investigate this incident and share findings with all stakeholders." The troops also work closely with the Jubaland Security Forces, who get training mostly from the AMISOM troops.

Posted by: trailing wife || 06/07/2021 00:00 || Comments || Link || E-Mail|| [10799 views] Top|| File under:
Africa North
Malayali Christian who embraced Islam killed in Libya says Islamic State
[OneIndia] The Indian intelligence agencies are verifying claims that an engineer from Kerala who joined the Islamic State

...formerly ISIS or ISIL, depending on your preference. Before that they were al-Qaeda in Iraq, as shaped by Abu Musab Zarqawi. They're really very devout, committing every atrocity they can find in the Koran and inventing a few more. They fling Allah around with every other sentence, but to hear western pols talk they're not really Moslems....
had died in Libya.

In an ISIS document titled Know your Martyrs, it is claimed that Abu Bakr al-Hindi, a Christian by birth had embraced Islam while working in the Gulf. The document further claimed that he is the first 'Istishhadi' from India to be killed in Libya. 'Istishhadi' is a

jacket wallah

or martyr killed in an attack.

While there is no mention of the ISIS operative's original name, it is learnt that he was born to a rich Christian family which has many engineers. The ISIS claimed that he was working in Bengaluru before leaving for the Gulf. In Gulf he was in a completely

Moslem

environment for the first time. The outfit also claimed that he was introduced to Islam through a pamphlet handed to him at a super market. It further claimed that he was completely shocked to know that

Moslem

s believed in Jesus. Following this he sought to learn more about Islam, the document also added.

He was able to fly Into Libya easily as his passport had a Christian name on it. He was radicalised by the speeches of Anwar-Awlaki, following which he decided to join the ISIS. As his contract had expired, he was to come back to India. The ISIS however told him to go to Libya.

The development is an interesting one as it is for the first time that such an incident involving an Indian has been reported from Libya. Most Indians who have joined the ISIS have either gone to Syria or Afghanistan. The maximum number of Indians who have joined the ISIS are from Kerala. Afghanistan alone has more than 20 ISIS operatives from Kerala.

Officials whom OneIndia spoke with say that this is a new development. The ISIS had launched it Libya operations in 2014. While many Indians were directed to fight in Syria and Afghanistan, the movement into Libya is a relatively new one. We are verifying the antecedents of the person and also the claim made by the ISIS regarding this engineer from Kerala, officials also pointed out.
Posted by: trailing wife || 06/07/2021 04:14 || Comments || Link || E-Mail|| [10798 views] Top|| File under: Islamic State
Africa Subsaharan
Death toll rises to 88 in attack in northwest Nigeria: Police
[AlAhram] Police in northwest Nigeria's Kebbi state told AFP Sunday that the

corpse count

from an attack by a gang of cattle thieves on seven villages Thursday had risen to 88.

The region has struggled with decades-long communal

festivities

over resources but more recently some groups have become more violent mostly peaceful, looting, killing and kidnapping for ransom.

"Initially 66 bodies were recovered but 22 more have been found," Kebbi state police

front man

Nafiu Abubakar said, adding that the search for more bodies was ongoing.

Dozens of assailants on

cycle of violence

s attacked seven neighbouring villages in Danko-Wasagu district on Thursday, Abubakar said.

The

button men

targeted the villages of Koro, Kimpi, Gaya, Dimi, Zutu, Rafin Gora and Iguenge, he said.

Many people were still unaccounted for Sunday after fleeing the attacks.

"The search is still going on and more bodies could be found. So, the toll is not conclusive yet," said Abubakar.

Policemen were deployed to the area over the weekend to forestall further attacks, he said.

The assailants were believed to have launched the attacks from neighbouring Zamfara or Niger states where criminals are known to maintain camps.

In April, nine

coppers

were killed in the area in a shootout with

button men

who invaded a village in nearby Sakaba district to steal livestock, Abubakar told AFP at the time.

SECURITY FORCES STRETCHED THIN
Northwest and central Nigeria are a hub of criminal gangs known locally as

bandidos

, who raid villages, harass residents and burn down homes.

The gangs maintain camps in Rugu forest which straddles Zamfara, Katsina, Kaduna and Niger states.

Nigeria's security forces, who are also battling a more than decade-long jihadist insurgency in the northeast of the country, are being stretched thin.

Gangs in the northwest have recently stepped up attacks on schools, kidnapping hundreds of students to squeeze ransoms from authorities and parents.

More than 700 children and students have already been kidnapped by

button men

for ransom since December, often from schools in remote areas, where pupils live in dormitories with little security protection.

State authorities in Niger state said they were negotiating with

button men

who seized 136 children from an Islamic seminary last weekend.

The attackers released 11 of the pupils who were "too small and couldn't walk" very far, the authorities previously said.

Nearly 700,000 people have been internally displaced in northwest and north central Nigeria in February, according to the UN's migration agency IOM, as a result of violence.

In Zamfara, Doctors without Borders (MSF) said it was struggling to respond to growing needs.

Between January and April, MSF said it treated 10,300 children in Zamfara for severe acute malnutrition, measles, malaria and other conditions.

"This is 54 percent higher than in the same period last year," said an MSF doctor, Godwin Emudanohwo.

"People here need food, safe water and vaccinations now," said Emudanohwo in a statement.

"What is happening here is a humanitarian emergency that needs urgent attention and a fast and proper response," said Froukje Pelsma, MSF head of mission in Nigeria.
Posted by: trailing wife || 06/07/2021 00:36 || Comments || Link || E-Mail|| [10798 views] Top|| File under: Fulani Herdsmen (Boko Haram)
Europe
German church officials face charges for helping refugees
[DW] The number of legal cases against members of the Catholic Church is on the rise, as the German government takes a harder stance against asylum seekers taking refuge in churches.



Churches prevented 498 deportations in the first quarter of 2018, but in 2019 authorities rejected almost all church asylum cases. The nuns and priests point to article 4 of the German constitution, which guarantees the freedom of faith and conscience.

Juliana Seelmann, a nun from the Franciscan nunnery at the Oberzell monastery in southern Germany, was found guilty this week of aiding the unauthorized residence in Germany of two Nigerian women. She was fined several hundred euros.

She had aided two women from Nigeria who said they were trying to escape forced prostitution in

Italia

, where they had first fled to. After German officials sent them back to

Italia

, where forced prostitution again awaited them, they were able to find their way into the church's protection, under a practice often referred to in Germany as "church asylum."
Continued on Page 49
Posted by: trailing wife || 06/07/2021 00:56 || Comments || Link || E-Mail|| [10795 views] Top|| File under: Human Trafficking
Fifth Column
More than two dozen Antifa rioters charged for Portland mayhem
[NYPOST] More than two dozen suspected Antifa

...the armed wing of the Democratic Party...
rioters have been charged in Portland in the past two weeks, signaling an escalation by both local and federal prosecutors following a full year of riots in the besieged Oregon city.

On Thursday, the Multnomah County District Attorney's Office announced charges against 10 suspects following several grand jury indictments.
Continued on Page 49
Posted by: Fred || 06/07/2021 00:00 || Comments || Link || E-Mail|| [10805 views] Top|| File under: Antifa/BLM
Police in riot gear enforce new Washington Square Park curfew
[NYPOST] Chaos erupted in Washington Square Park on Saturday as NYPD officers tried to enforce a newly-instated 10 p.m. curfew.

Police in riot gear clashed with scores of parkgoers who stayed in the Greenwich Village space past deadline.

At least 22 people were arrested for unlawful assembly and violation of park rules, according to law enforcement sources. Five cops

were maimed

, the sources said.

Video posted on Twitter showed officers forming a line and yelling at people to "move back," as a public address system warned revelers to voluntarily leave the park or be subject to arrest.

Police could then be seen using physical force, including pushing and grabbing, to separate those who formed a human chain in defiance of the command.


Posted by: Fred || 06/07/2021 00:00 || Comments || Link || E-Mail|| [10796 views] Top|| File under: Antifa/BLM
India-Pakistan
Man from PoK detained by army along LoC in JK's Poonch
[Daily Excelsior] A 20-year-old man from Pakistain-Indian Kashmir

...a disputed territory lying between India and Pakistain. After partition, the Paks grabbed half of it and call it Azad (Free) Kashmir. The remainder they refer to as "Indian Occupied Kashmir". They have fought four wars with India over it, the score currently 4-0 in New Delhi's favor. After 72 years of this nonsense, India cut the Gordian knot in 2019, removing the area's special status, breaking off Ladakh as a separate state, and allowing people from other areas to settle (or in the case of the Pandits, to resettle) there....
e was detained by army personnel on Sunday after he intruded into the Indian side of the Line of Control (LoC) in Poonch district, officials said.

Mohammad Zahid, a resident of Fatehpur village, was noticed by the army while moving from across the LoC in the Kirni sector and was immediately taken into custody, they said.

No objectionable material has been recovered from him, but he is being questioned, they added.

A defence

front man

confirmed the detention of the youth from PoK and said further details are awaited..
Posted by: Fred || 06/07/2021 00:00 || Comments || Link || E-Mail|| [10795 views] Top|| File under: Govt of Pakistain Proxies
Kashmir: 7 Civilians Injured in Grenade Attack By Militants
[EXCELSIORNEWS] Militants hurled grenade upon police/crpf party at bus stand Tral today. However,


today is that tomorrow you were thinking about yesterday...


the grenade missed the target and went kaboom! on road resulting in injuries to 7 persons who are being treated at SDH tral.
Posted by: Fred || 06/07/2021 00:00 || Comments || Link || E-Mail|| [10796 views] Top|| File under: Govt of Pakistain Proxies
Iraq
ISIS militants killed in joint operation between Iraqi, Kurdish forces: Kurdistan Region VP
[Rudaw] Peshmerga forces and Iraqi counter-terrorism units, under the direct supervision of the Kurdistan Region's vice president, carried out a joint operation against Islamic State
...formerly ISIS or ISIL, depending on your preference. Before that they were al-Qaeda in Iraq, as shaped by Abu Musab Zarqawi. They're really very devout, committing every atrocity they can find in the Koran and inventing a few more. They fling Allah around with every other sentence, but to hear western pols talk they're not really Moslems....
(ISIS) remnants in disputed territories on Sunday.

A statement from the Kurdistan Region Vice President Sheikh Jaafar Sheikh Mustafa's office said on Sunday morning a joint air and land operation between the commando brigades of 70 unit forces (controlled by the Patriot Union of Kurdistan) and Iraqi counter-terrorism forces, with support from coalition forces, attacked ISIS hideouts in the villages of Palkana and Qorichai between the districts of Kifri and Khurmatu.

The operation was under the supervision of the Kurdistan Region's VP.

"I believe if we continue like today, we will completely defeat ISIS in those areas," Sheikh Jaafar told Rudaw's Sangar Abdulrahman on Sunday. "Peshmerga forces are completely ready to cooperate with Iraqi forces wherever there are ISIS

bad boy

s," he added.

He also said Iraqi helicopters played a great role during the operation on Sunday.

The statement reported an undisclosed amount of ISIS members were killed and three cars were targeted, adding the operation's aim is to completely wipe out ISIS in the area.

Iraqi Security Media Cell said the operation was launched at 5 in the morning and was preceded by five Arclight airstrike

...KABOOM!...
s from F16 fighter jets.

Brig. Gen. Jamal Warani of the Peshmerga forces 144 brigade told Rudaw the operation is ongoing.

"We have found 13 ISIS tunnels so far that they used to hide themselves and their equipment," Warani told Rudaw's Hemin Baban, adding Iraqi and Peshmerga forces are carrying out the operation on land and are supported by Italian jets in the sky.

ISIS

forces of Evil

have exploited a security vacuum in territory disputed between Erbil and Baghdad, including Kirkuk,


... a thick stew of Arabs, Turkmen, Kurds, and probably Antarcticans, all of them mutually hostile most of the time...


Nineveh, Diyala and Salahaddin — where sleeper cells have been able to thrive and launch attacks on both military forces and civilians.

After deadly attacks on Iraqi and Peshmerga forces this spring, Erbil and Baghdad agreed in May to coordinate on security in these areas. A Joint Cooperation Centre was established in Diyala province where Peshmerga officers began working with Iraqi forces at Kirkuk's K1 military base.

Another two centers were established in Makhmour and Nineveh province.

The US Department of Defense has requested $522 million from the 2022 budget for the fight against ISIS in both countries, the defense secretary said, with funds to be used to train and equip those forces that are allied to the US, including Syrian Kurdish forces.

The Pentagon's requested budget for 2022 is an increase of around $10 billion from 2021. However,


those who apply themselves too closely to little things often become incapable of great things...


the amount committed to battling ISIS has fallen by $188 million from the previous year, despite warnings from commanders and politicians in both Syria and Iraq that the group remains an active threat.

Posted by: trailing wife || 06/07/2021 04:13 || Comments || Link || E-Mail|| [10795 views] Top|| File under: Islamic State
Iraq reports another drone strike on Ain al-Assad Air Base
[EN.ALGHADEERTV.NET] After it was reported that sirens were heard at Ain al-Assad Air Base, local Iraqi media now report that the base had been targeted by a

dronezap

last night.

The Iraqi Sabereen News-Telegram Channel reported that the siren went off at the Ain al-Assad base in Al Anbar Province this morning following a

dronezap

.

Sabereen telegram channel said that the Iraq base which hosts the US troops were attacked by two drones this morning.

According to the report, the attack took place at 1:35 a.m. local time and US forces quickly closed the roads leading to the base.

Meanwhile,
...back at the

shootout

, bullets whapped! around Butch as he tried to tie his scarf around his shoulder as a tourniquet......
another Iraq news website, Nas News also reported that the Iraq Information Center had confirmed in a statement the drone attack against Ain al-Assad.

The statement said that the air defense base at Ain al-Assad base "confronted two drones and was able to shoot them down."

The troops stationed in Ain al-Assad have been put on alert, according to the local Iraq media reports.
Ain al-Asad airbase in Anbar province and the Baghdad Diplomatic Support Center (BDSC) were both targeted by drones within the same hour shortly after midnight on Sunday.

The Ain al-Asad airbase attack came shortly after a rocket struck near the BDSC in the Iraqi capital.

"At approximately 0015 local time, the Baghdad Diplomatic Support Center (BDSC) was attacked by one rocket round. The rocket impacted near the BDSC and caused no injuries or damage," coalition spokesperson Colonel Wayne Marotto tweeted early Sunday morning.
Several hours earlier a rocket was shot down above Baghdad airport, "without causing casualties or damage," said Colonel Wayne Marotto, spokesman for the US-led military coalition in Iraq.

The US consistently blames Iran-linked Iraqi factions for rocket attacks against Iraqi installations housing its personnel.

Since the start of this year there have been 39 attacks against US interests in Iraq.

The vast majority have been bombs against logistics convoys, while 14 were rocket attacks, some of them claimed by pro-Iran factions, who aim to pressure Washington into withdrawing all their troops.

The use of drones against American interests by these factions is a relatively new tactic, although the US military has previously accused pro-Iran Iraqi groups of helping Yemen's Huthi rebels carry out attacks using such devices against Saudi interests.
Posted by: Fred || 06/07/2021 00:00 || Comments || Link || E-Mail|| [10801 views] Top|| File under: Govt of Iran Proxies
Israel-Palestine-Jordan
Two Hamas Gaza Terrorists Blow Themselves Up Dismantling Unexploded Israeli Ordnance
[LI] According to the 'Palestine Information Center' two Hamas 'resistance fighters' were killed when dismantling unexploded Israeli ordnance from the recent fighting:

Interior ministry spokesman Iyad al-Buzom said that two Palestinian resistance fighters were killed on Wednesday when an explosion occurred inside a military site in the central Gaza Strip.

In a press release, Buzom explained that blast happened during the dismantling of Israeli unexploded ordnance.

For its part, al-Qassam Brigades, the armed wing of Hamas, said that two of its fighters died as they were working on dismantling a bomb remnant from the last Israeli aggression against Gaza.

The Brigades mourned its fighters, Ahmed Abu Hasira and Osamah Janina, and said they died after a blessed life full of struggle and sacrifices, asking Allah Almighty to accept them as martyrs, bestow His mercy upon them and make His Paradise their eternal dwelling.

Israeli media identify them as military engineers working on the explosives at a Hamas military base:

Two people were killed after trying to defuse an unexploded IDF ordnance at a military base in Gaza, Israeli media reported.

Ynet reports that the two killed were engineering members of Hamas' military wing, who attempted to defuse the armament within the confines of the Hamas base.

They almost certainly were trying to salvage the explosive for future use, as common Hamas practice as the L.A. Times reported recently:

In a September documentary aired by the satellite news network Al Jazeera, rare footage showed Hamas militants reassembling Iranian rockets with ranges of up to 50 miles and warheads packed with 385 pounds of explosives. Hamas militants opened unexploded Israeli missiles from previous strikes to extract explosive materials. They even salvaged old water pipes to repurpose as missile bodies.

Hamas' al-Qassam Brigade posted their photos:
Posted by: Besoeker || 06/07/2021 06:18 || Comments || Link || E-Mail|| [10795 views] Top|| File under: Hamas
Palestinian said shot, badly hurt in clash with Israeli troops
[IsraelTimes] A young Paleostinian was shot by Israeli troops and seriously injured during

festivities

north of Ramallah, Paleostinian media reported.

The military did not immediately comment on the matter. The cause of the

festivities

was not immediately clear.

Media reports said the man had been shot in the head with live fire in the village of Nabi Saleh. He was taken to a Ramallah hospital.
Posted by: trailing wife || 06/07/2021 00:00 || Comments || Link || E-Mail|| [10800 views] Top|| File under:
Police arrest Sheikh Jarrah activist twins, claiming they participated in riots
[IsraelTimes] Dozens protest detaining of Muna al-Kurd, who has over 1 million followers on Instagram where she posts against evictions; Foreign Press Association pans earlier arrest of

news hound

.


Ach! Das Paleomädel und ihr Bruder! But can they skate?



Police arrested a prominent Paleostinian activist in the East Jerusalem neighborhood of Sheikh Jarrah on Sunday as tensions in the city crept back toward levels seen ahead of last month's Gazoo
...Hellhole adjunct to Israel and Egypt's Sinai Peninsula, inhabited by Gazooks. The place was acquired in the wake of the 1967 War and then presented to Paleostinian control in 2006 by Ariel Sharon, who had entered his dotage. It is currently ruled with an iron fist by Hamaswith about the living conditions you'd expect. It periodically attacks the Hated Zionist Entity whenever Iran needs a ruckus created or the hard boyz get bored, getting thumped by the IDF in return. The ruling turbans then wave the bloody shirt and holler loudly about oppression and disproportionate response...
war, her family said.

Muna al-Kurd, who has 1.3 million followers on Instagram, where she posts about the looming evictions of Paleostinian families in Sheikh Jarrah, was picked up by police in her home on allegations that she participated in "riots" in the East Jerusalem neighborhood that has become a protest hotspot in recent months.

Police did not respond to a request for additional information about the arrest of the 24-year-old, who was released later in the day.

Al-Kurd's twin brother, Muhammad, another activist in the neighborhood who frequently railed against the evictions in the Arabic press, turned himself in at a

cop shoppe

in the city Sunday after law enforcement informed his parents that they were looking to arrest him as well.

Dozens of Paleostinians protested outside the Jerusalem

cop shoppe

where al-Kurd was being held and officers used riot dispersal munitions to scatter them, including stun grenades and smoke bombs, footage posted to social media showed.
Late Sunday, Muna al-Kurd was released. But before she was freed, police briefly clashed with a crowd outside the station, throwing stun grenades. Her brother remained in custody.

Posted by: trailing wife || 06/07/2021 00:00 || Comments || Link || E-Mail|| [10806 views] Top|| File under:
Who's in the News
32
[untagged]
5
Antifa/BLM
4
Taliban
2
Govt of Pakistain Proxies
2
Hamas
2
Houthis
2
Islamic State
2
Govt of Iran Proxies
1
Commies
1
Human Trafficking
1
[untagged]
1
Govt of Pakistan
1
Fatah
1
Tin Hat Dictators, Presidents for Life, & Kleptocrats
1
Boko Haram (ISIS)
1
Fulani Herdsmen (Boko Haram)
1
Sublime Porte
Bookmark
E-Mail Me
The Classics
The O Club
Rantburg Store
The Bloids
The Never-ending Story
Thugburg
Gulf War I
The Way We Were
Bio
Merry-Go-Blog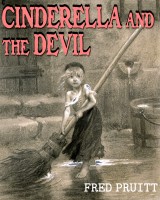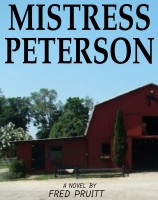 On Sale now!


A multi-volume chronology and reference guide set detailing three years of the Mexican Drug War between 2010 and 2012.

Rantburg.com and borderlandbeat.com correspondent and author Chris Covert presents his first non-fiction work detailing the drug and gang related violence in Mexico.

Chris gives us Mexican press dispatches of drug and gang war violence over three years, presented in a multi volume set intended to chronicle the death, violence and mayhem which has dominated Mexico for six years.
Click here for more information


Meet the Mods
In no particular order...


Steve White
Seafarious
tu3031
badanov
sherry
ryuge
GolfBravoUSMC
Bright Pebbles
trailing wife
Gloria
Fred
Besoeker
Glenmore
Frank G
3dc
Skidmark



Better than the average link...



Rantburg was assembled from recycled algorithms in the United States of America. No trees were destroyed in the production of this weblog. We did hurt some, though. Sorry.
3.225.221.130

Help keep the Burg running! Paypal: