-Lurid Crime Tales-
Ohio men caught with machete, other weapons during NYC protests
[Fox] BROOKLYN, N.Y. (WJW) — Two Ohio men were captured after police say they were looking to incite violence during a protest in New York City.

According to WABC, protesters marching in the streets of Brooklyn contacted police after seeing a man, who was driving a car with Ohio license plates, holding a machete just blocks away from the demonstration.

84th Precinct Executive Officer Capt. Melody Robinson told the news outlet that citizens were concerned and reached out.

"They said, 'this is not right, something's wrong with this picture,'" he reportedly said.

Officers tracked down the vehicle quickly. The driver and his passenger surrendered without incident, WABC reports. However, when police searched the car they discovered a cache of weapons and tools to carry out an attack. Officials found knives, swords, gasoline, bricks, two-way radios and other weapons.

When protestors spotted something "not right" just blocks from a demonstration, they called police.

The result: 2 men arrested, gasoline, knives, a machete, 2-way radios recovered ... and lives saved — all thanks to the community & cops working together.https://t.co/aZecxJtAJX
— Commissioner Shea (@NYPDShea) June 6, 2020

"Different types of knives and weapons," Robinson explained. "Point-to-point radios, gas masks. All types of different things that you won't bring to a peaceful protest."

Authorities are working to determine in the two men participated in any of last week's police violence demonstrations. They are also investigating whether or not the men orchestrated any o the violence that occurred during these demonstrations.

Officials praise the demonstrators who came forward and took steps to protect the city and its citizens.

"I commend the peaceful protesters that actually saw something and they said something," Robinson told WABC. "You know we need more of that in this city, so we can come together as one. They definitely saved lives."

Several protests have taken place across the nation this past week in the name of George Floyd. While most remained peaceful, dozens in New York City have turned violent and left NYPD officers injured.

Floyd died in Minneapolis police custody on Memorial Day after an officer put his knee on Floyd's neck for more than 8 minutes. The officer, Derrick Chauvin, was arrested and charged with third-degree murder.

The three other officers at the scene ‐ Thomas Lane, J. Kueng and Tou Thao ‐ were charged with aiding and abetting second-degree murder and second-degree manslaughter. All four were fired following the incident.
Posted by: Clem || 06/07/2020 00:00 || Comments || Link || E-Mail|| [10796 views] Top|| File under: Antifa
Antifa Insurrection and Aftermath


Antifa Loots Austin Target Store in Coordinated Effort, DPS Confirms Special Agents Embedded in the Organization
[TheTexan] Texas Department of Public Safety (DPS) Director Steve McGraw told the press on Tuesday that Antifa was responsible for the Sunday evening looting of the Capital Plaza Target in Austin.

McGraw also confirmed that the department has agents embedded in Antifa, from which they received the intel.

He said, "[The looting] was done and organized by an Antifa webpage, and of course, the surveillance that was provided over the internet to identify where law enforcement resources were staged was done over Antifa accounts."

Antifa is a militant left-wing movement dedicated to fighting what it qualifies as fascism, and white supremacy, in America by any means — physically violent, verbally vitriolic, or otherwise — it deems necessary. Tracing its heritage to the German antifaschistischs in the 20th century, it engages in similar street-fight tactics that frequented the Weimar Republic.

This 21st-century version sprung up after the 2016 election and is known for sucker-punching and assaulting those whom they oppose, setting fire to buildings, and inciting riots. They have a reach that extends far beyond the United States, across continents.

Not every act of violence during the protests has been committed or instigated by Antifa, but DPS has confirmed their presence. They also confirmed that Antifa is using internet communication to track law enforcement movement and plan their measures accordingly.



Riots Are Part of Weeklong Campaign to Defund Police. In Some Places It's Working.

Manhattan DA Cy Vance, Jr. Won't Prosecute Curfew Violators, Urges More Protests

Project Veritas #EXPOSEANTIFA PART II: NYC RefuseFa Fight Club Training "Break one of the floating ribs..."



The Left's Eating Itself. Let them Fight
[Breitbart] Blue on blue violence is not my problem. The left eating itself is not my problem. In fact, the only feeling all this mayhem emits from me — and I'm not terribly proud of this — is a twinge of smug satisfaction in the form of Toldjaso.

The moment Barack Obama embraced and legitimized the left-wing terrorists in Occupy Wall Street (that have now morphed into Antifa and Black Lives Matter), I toldjaso. The moment Obama and the corporate media embraced the Trayvon Martin, Hands Up, Don't Shoot, and Baltimore hoaxes, I toldjaso. I saw the writing on the wall and got the hell out of Los Angeles in 2011.

The left is eating itself.

Watching conservatives stress over this baffles me.

As the meme goes Let them fight.



ANOTHER Rolls Royce pulls up during NYC looting: Passengers get out of $350,000 car and steal packages from other thieves during chaos in Manhattan
Poster: Skidmark

University of California BDS petition blames Israel for US police brutality


Another connection between the Antifa network and the forces of jihad.

[Jpost] The petition was circulated online and signed by hundreds of campus organizations and individuals, which included among other demands for abolishing US police forces, blames Israel for teaching methods to American police forces that were used and resulted in the death of George Floyd, according to the Algemeiner.

Quite a Whack: Philadelphia police inspector Joseph Bologna charged with aggravated assault after he hit 21-year-old college student Evan Gorski over the head with baton during tense George Floyd protest
Poster:Skidmark

Revolution Devours Its Own: Mob turns on Minne-haha Soyboy-Mayor Frey, forces walk of shame
[ConservativeTreehouse] Today the social justice warriors demanded Mayor Jacob Frey prove his virtue by promising to eliminate all police officers and allow the woke community to take over the organization of their politically correct civic society. The Mayor could not make the promise…. So the mob turned on him and forced him to do the walk of shame through the crowd.
Poster: Lex

Posted by: trailing wife || 06/07/2020 00:00 || Comments || Link || E-Mail|| [10797 views] Top|| File under: Antifa
Deputy Killed, 2 Other Officers Shot in California Ambush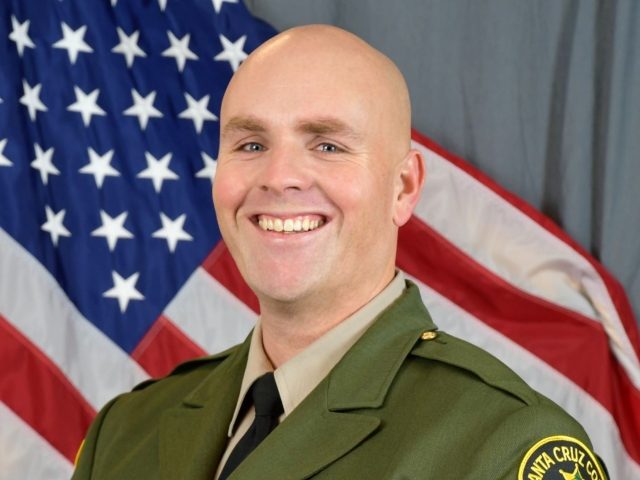 SANTA CRUZ, Calif. (AP) — A Northern California sheriff's deputy was killed and two law enforcement officers wounded Saturday when they were ambushed with gunfire and explosives while pursuing a suspect, authorities said.

Sgt. Damon Gutzwiller, 38, was shot and killed in Ben Lomond, an unincorporated area near Santa Cruz, Santa Cruz County Sheriff Jim Hart said. A second deputy was injured, and a third officer from the California Highway Patrol was shot in his hand, Hart said.

Gutzwiller "was a beloved figure here at the sheriff's office," the sheriff said.

"Damon showed up today to do his job, to keep this community safe, and his life was taken needlessly," a visibly shaken Hart said.

The suspect, Steven Carrillo, was shot during his arrest and was being treated at the hospital for non-life-threatening injuries, Hart said. The Sheriff's Department and the FBI are investigating.

The deputies responded to a 911 call around 1:30 p.m. about a suspicious van. The caller said there were guns and bomb-making devices inside, Hart said.

When deputies arrived, the van pulled away and the deputies followed. The van went down a driveway at Carrillo's home and the deputies were ambushed by gunfire and explosives after getting out of their vehicle.

Gutzwiller was wounded and later died at a hospital. Another deputy was wounded by gunfire or shrapnel and struck by a vehicle as the suspect fled.

Carrillo attempted to carjack a vehicle and was wounded while being arrested.

Hart said Carrillo was taken to the hospital for treatment and would be charged with first-degree murder.

The shooting shocked Ben Lomond, a town of about 6,000 people tucked up in the Santa Cruz mountains.

Resident Kathy Crocker brought a bouquet to the sheriff's office as Hart gave a news conference about the shootings.

"It just breaks my heart that this keeps happening," she said, as teary-eyed deputies entered the building.
A Travis Air Force Base spokesman confirmed Sunday that Steven Carrillo, 32, had arrived at Travis Air Force Base in June 2018 and was a member of the 60th Security Forces Squadron. Carrillo's wife Monika Leigh Scott Carrillo, died in May, 2018 while stationed with the Air Force in South Carolina at the age of 30. The Air Force Office of Special Investigations, which was reportedly investigating Carrillo's death, did not respond to AP's requests for comment.
Posted by: Lonzo Hupomoting7747 || 06/07/2020 01:33 || Comments || Link || E-Mail|| [10798 views] Top|| File under: Antifa
Afghanistan
15 Soldiers Killed in Past Day Despite Unofficial Truce
[ToloNews] At least 15 members of the

Afghan cops

were killed and dozens more were

maimed

due to widespread incidents of violence in the past 24 hours despite the unofficial ceasefire between the Afghan government and the Taliban


...mindless ferocity in a turban...


In one recent incident of violence, a local commander of the Afghan Local Police was killed alongside ten ALP members as a result of a

roadside kaboom

explosion in Khash district of northern province of Badakhshan.

"Commander Mazari was leading a group of local police forces in Khash and was martyred alongside his forces after hitting a roadside mine," said Sanaaullah Rouhani, a

front man

for Badakhshan police.

Also, Afghan security officials in the province said that the Taliban's shadow governor was killed alongside his two men in Khash district.

In Kabul, the Taliban launched an attack on midnight Friday night on Dasht-e-Naseri village of Guldara district of Kabul, killing at least four

coppers

and wounding another four.

"On Friday afternoon, the Taliban launched an operation in Sarsang and Nawabad villages and a battle broke out and one civilian was

maimed

," said Mohammad Qasim Khoshiwal, the deputy head of

Pashtun-infested Logar

's provincial council.

Meanwhile,
...back at the dirigible, the pilot and the copilot had both hit the silk.

Jack! Cynthia exclaimed. Do you know how to drive one of these things?

Jack wiped some of the blood from his knuckles.

No, he said. Do you?...
former Afghan president Hamid Maybe I'll join the Taliban Karzai
...A product, and probably the sole product, of the Southern Alliance...
in a statement raised concerns over the surge in the acts of violence and a rise in the number of casualties. He called on the warring factions to exercise restraint.

In the southern part of the country, at least 10

Afghan cops

members were killed on Friday morning in an ambush by the Taliban on the Zabul-Kandahar highway near the city of Qalat, in Zabul province, said Ata Jan Haq Bayan, head of Zabul's provincial council.

"Police personnel are deployed around the city. The area is totally under security coverage," said Hekmatullah Kochai, the commander of Zabul police.

"We reiterate the call to our opponents to avoid further killings of the Afghans," said Mohammad Omar Omari, a member of Zabul's provincial council.

This attack also comes as an Arclight airstrike

...KABOOM!...
in Farah province in the west of the country on Thursday night killed 16 Taliban fighters, according to Farah police

front man

Mohibullah Mohib.

The Taliban attacked an outpost in Deh Yak village on the outskirts of Farah city prior to the airstrike, he said.

11 Afghan Local Police Killed in Badakhshan Blast: Official

[ToloNews] At least 11 members of the Afghan local police, including their commander, were killed in a roadside bomb blast in Badakhshan province on Friday night, the provincial police spokesman Sanaullah Rohani said.

He said the incident happened in Khash district at midnight when a vehicle carrying the personnel hit a roadside mine.

Also on Friday, two Taliban fighters, including Hamidullah, the designated deputy district governor of Taliban for Khash, were killed in a clash with government forces in Khash district on Friday.

This comes after 10 security force members were killed in a Taliban attack in Zabul on Friday morning.

No group has claimed responsibility for the Badakhshan blast.

Sources within the Afghan government told TOLOnews this week that the Taliban initiated an average of 30 attacks per day since the Eid-ul-Fitr ceasefire.

According to the sources, the Afghan forces also suffered casualties as a result of these attacks.
Posted by: trailing wife || 06/07/2020 01:04 || Comments || Link || E-Mail|| [10800 views] Top|| File under: Taliban
Taliban Attack in Zabul Leaves 10 Soldiers Dead
At least 10

Afghan cops

members were killed on Friday morning in an ambush by the Taliban
...Arabic for students...
on the Zabul-Kandahar highway near the city of Qalat, in Zabul province, said Ata Jan Haq Bayan, head of Zabul's provincial council.

He said the Taliban has also suffered casualties in the clash.

Bayan added that the government forces went to the outskirts of the city of Qalat to assess security and they encountered a Taliban ambush at around 9 am this morning.

He added that two Humvee tanks of the Afghan forces "were destroyed" in the attack.

He called on the government to pay more attention to the security of the southern province.

A security source in Zabul said the attack left 15

coppers

dead.

Zabul security officials have not commented on the incident so far.

The Taliban has not

grabbed credit

for the attack.

This attack also comes as an Arclight airstrike

...KABOOM!...
by Afghan forces in Farah province in the west of the country on Thursday night killed 16 Taliban fighters, according to Farah police

front man

Mohibullah Mohib.

The Taliban attacked an outpost in Deh Yak village on the outskirts of Farah city prior to the airstrike, he said.
Posted by: trailing wife || 06/07/2020 00:00 || Comments || Link || E-Mail|| [10797 views] Top|| File under: Taliban
26 people killed in central Mali in suspected Takfiri militant attack
[PRESSTV] Twenty-six people were killed in an attack on a village in central Mali, officials said Saturday, in the latest violence to hit the West African nation.

Friday's attack targeted a Fulani

... a peculiarly brutal tribe of Moslem herdsmen infesting Mali, Niger, Nigeria, and probably other places that are light on law and order and heavy on tribal identity...
village named Binedama in the volatile Mopti region, said Aly Barry, an official from Tabital Pulaaku, a Fulani association in Mali.

Two other local officials confirmed the attack and the

corpse count

to AFP.

Mali has been struggling to quell a Takfiri

...an adherent of takfir wal hijra, an offshoot of Salafism that regards everybody who doesn't agree with them as apostates who must be killed...
revolt that first broke out in north in 2012, before spreading to the center, as well as neighboring Burkina Faso


...The country in west Africa that they put where Upper Volta used to be. Its capital is Oogadooga, or something like that. Its president is currently Blaise Compaoré, who took office in 1987 and will leave office feet first, one way or the other...


and Niger.

Thousands of soldiers and civilians have been killed in the conflict, while many more have been forced to flee their homes.

Central Mali -- an ethnic mosaic -- has become one of the flashpoints of conflict in the country, with regular Takfiri attacks on military targets and occasional inter-communal fighting.

The pastoralist Fulani people are often accused of being close to Takfiri

hard boy

s, a perception which has led to tit-for-tit massacres between them and other ethnic groups.

A local government official in Koro, a subdivision of the Mopti region, told AFP that the attack on Binedama occurred on Friday afternoon.

Two women, and a nine-year-old girl, were killed in the attack, he said.

Friday's attack also comes at a time of increasing insecurity in Mali.

Prominent opposition figure Soumaila Cisse was kidnapped in central Mali on March 25 while campaigning for a parliamentary election.

The region has also seen several massacres recently, including a

hard boy

attack on rural villages which left 12 people dead in April.


Posted by: Fred || 06/07/2020 00:00 || Comments || Link || E-Mail|| [10804 views] Top|| File under: al-Qaeda in North Africa
Al-Qaeda North Africa chief killed: What next for the region?
[NEWS.YAHOO] The leader of al-Qaeda in the Islamic Maghreb (AQIM) was killed this week by French forces in Mali.

Although Abdelmalik Droukdel

... aka Abdel Wadoud, was a regional leader of the GSPC for several years before becoming the group's supremo in 2004 following the death of then-leader Nabil Sahraoui. Under Abdel Wadoud's leadership the GSPC has sought to develop itself from a largely domestic entity into a larger player on the international terror stage. In September 2006 it was announced that the GSPC had joined forces with al-Qaeda and in January 2007 the group officially changed its name to the Al-Qaeda Organization in the Islamic Maghreb....
had a low public profile, he was one of the most powerful Islamist warlords in the region and his death is likely to have an impact on jihadist groups there.
Continued on Page 49
Posted by: Fred || 06/07/2020 00:00 || Comments || Link || E-Mail|| [10799 views] Top|| File under: al-Qaeda in North Africa
Fifth Column
Trump 'wanted to deploy 10,000 active duty troops to Washington DC to control George Floyd protests' but proposal was blasted by Mark Esper and General Mark Milley
[Daily Mail, where America gets its news]
Trump made the request during a 'contentious' Oval Office meeting with Defense Secretary Mark Esper on Monday, according to an anonymous official


In the days preceding the meeting, Washington, D.C. has seen instances of looting, arson and violence amid largely peaceful George Floyd protests


Esper eventually airlifted 1,600 soldiers to the D.C. region 'to respond if needed'


However, many of those troops have now already been deployed back to their usual bases; members of the National Guard remain in the capital


Trump had also reportedly been embroiled in a 'shouting match' with the nation's top military officer, General Mark Milley, over his desire to employ troops in D.C.
Posted by: Skidmark || 06/07/2020 10:53 || Comments || Link || E-Mail|| [10801 views] Top|| File under: Antifa
Home Front: WoT
Suspected cop-stabber yelled 'Allahu akbar' during attack, police say
[NY Post] The man accused of shooting two cops and stabbing a third in Brooklyn this week screamed "Allahu akbar!" three times during the unprovoked attack, police said Saturday.

Authorities have so far been unable to tie the man, Dzenan Camovic, to any organized terror group, but there are indications that his alleged tactics and ambush were similar to anti-police attacks in Paris and elsewhere, according to John Miller, the NYPD's deputy commissioner of counter terrorism.

"All the hallmarks that would be out of the terrorist playbook," Miller said at a briefing from NYPD headquarters in lower Manhattan

Camovic, 20, opened a Twitter account this month, and liked 24 tweets from those writing about George Floyd protests, looting in Soho and anti-cop propaganda, police said.

Camovic, who lives with his family in Sheepshead Bay, allegedly ran up to an officer and stabbed him in the neck just before midnight Wednesday night on Flatbush Avenue near Church Avenue, police have said.

Posted by: Frank G || 06/07/2020 08:54 || Comments || Link || E-Mail|| [10798 views] Top|| File under: Moslem Colonists
Syria-Lebanon-Iran
Report: 12 dead in alleged Israeli strike on Iranian targets in Syria
[Ynet] Syrian Observatory for Human Rights says the attack targeted Iran-backed militias near the city of Deir ez-Zur and the victims are militiamen from Iraq and Afghanistan, who 3 days ago received a fresh supply of arms and ammunition.

The Syrian Observatory for Human Rights said the attack, which allegedly targeted pro-Iranian militias, took place on a night between Saturday and Sunday and was carried out near the city of Deir ez-Zur.

The watchdog said the victims are Iran-backed militiamen from Iraq and Afghanistan and several arms depots were destroyed in the attack.

Posted by: g(r)omgoru || 06/07/2020 02:20 || Comments || Link || E-Mail|| [10801 views] Top|| File under: Govt of Iran Proxies
Around 30 Syrian, Iraqi ISIS suspects arrested two days into new operation: SDF
[Rudaw] The Kurdish-led Syrian Democratic Forces (SDF) have announced the arrest of 30 suspected members of the Islamic State

...formerly ISIS or ISIL, depending on your preference. Before that they were al-Qaeda in Iraq, as shaped by Abu Musab Zarqawi. They're really very devout, committing every atrocity they can find in the Koran and inventing a few more. They fling Allah around with every other sentence, but to hear western pols talk they're not really Moslems....
(ISIS) in the first two days of their fresh military operation on the Syria-Iraq border. It also "cleared" around 100 villages in the region from the group, according to an SDF statement.

The multi-ethnic SDF announced the launch of operation 'Deterrence of Terrorism' on Thursday, following what they describe as thorough information gathering, to "pursue and track the cells of ISIS terrorist organization on the Syrian-Iraqi border," according to a Friday statement.

SDF commanders said on Friday that 20 ISIS suspects were arrested, but that initial number has since been revised.

"Around 30 Syrian and Iraqi mercenaries [of ISIS] were arrested in the operation," read another statement from the SDF Friday midnight.

The latest statement also pinpointed the operation as taking place in and around the Syria-Iraq border areas of Hasaka, Baghouz and Deir ez-Zor.

The SDF also confiscated light weapons and IEDs prepared for

liquidation

attacks, and found tunnels of the group.

The operation resulted in a "70 kilometre length and 60 kilometre wide" stretch of land being cleared, "including nearly 100 villages," the statement said.

No SDF casualties have been reported so far, the statement added.

US-led anti-ISIS coalition spokeperson Colonel Myles B.Caggins III confirmed on Twitter that around 30 ISIS suspects were arrested in the first and second day of the operation, adding that 78 hideouts of ISIS were destroyed.

Around 6,000 SDF fighters are taking part in the military campaign and it is expected to last for about five days, military sources told the SDF-affiliated Ronahi TV — though in their statement, the forces say the operation will continue "until completion of the full mission."

SDF commander Adnan Afrini told Rudaw TV from the frontlines that "a large number" of ISIS fighters are on the Syria-Iraq border, though he could not provide an estimate.


On Friday, the Syrian Democratic Forces (SDF) arrested 7 individuals suspected of collaborating with the Islamic State (ISIS) in the towns of al-Sur, north of Deir ez-Zor, and Murkada, south of Hasakah on the Iraqi-Syrian border.

SDF Commander-in-Chief Mazloum Abdi tweeted that "We achieved successive victories in our campaign against ISIS cells in [Deir ez-Zor] & Hasakah" on Saturday. His tweet explained that both the Turkish invasion of North and East Syria in October 2019 and the emergence of the coronavirus had emboldened the terror group, and stressed that the Global Coalition has a duty to support the SDF in fighting ISIS.

Posted by: trailing wife || 06/07/2020 00:55 || Comments || Link || E-Mail|| [10800 views] Top|| File under: Islamic State
Clashes between government forces and opposition groups in Syria's Idlib
[NPASYRIA] Clashes took place between armed opposition groups and Syrian government forces along two fronts in Idlib, amid reports of

maimed

from both sides.

Violent

festivities

took place between Ottoman Turkish-backed armed opposition groups and government forces as a result of government forces' attempted advance on the village of Salihiya in the eastern countryside of Idlib the village of Fleifel in the Zawiya Mountain area after midnight Friday — Saturday.

As a result of these

festivities

, a number of

gunnies

were

maimed

among the two parties, according to the Syrian Observatory for Human Rights.

Ottoman Turkish forces stationed in five locations in Marian, Marat, and Taftanaz regions, northeast of Idlib, and al-Qiyasat, Banskoul, and Yusuf in southwest Idlib countryside on Friday.

The National Front for Liberation's (a Ottoman Turkish-backed opposition military bloc) military office declared the eastern areas of Zawiya Mountain a military zone, preventing civilians from moving around it after repeated bombing by Syrian government forces.

Posted by: Fred || 06/07/2020 00:00 || Comments || Link || E-Mail|| [10799 views] Top|| File under: Sublime Porte
Three killed in car bomb explosion in Syria's Turkish-held northeastern Sere Kaniye
[NPASYRIA] At least three

non-combatants were killed

on Saturday in a

boom-mobile

ing in Syria's northeastern town of Sere Kaniye, which was seized by The Sick Man of Europe Turkey

...Qatar's satrapy in Asia Minor...
last October, local sources said.

Local sources told North Press that a

boom-mobile

went kaboom! at the town center in front of a military headquarters belonging to an

gang

from the Ottoman Turkish-backed Syrian opposition.

The military headquarters, belonging to the Ahrar al-Sharqiya group, was a house the group confiscated from a resident of the town, the local source added.

Three civilians, including a child,

bit the dust

and several others

were maimed

. The explosion, which hit a main street in the town, caused damage to a series of buildings.

The

maimed

were immediately transferred to the main hospital of the town. So far, no group has

grabbed credit

for the blast.

Posted by: Fred || 06/07/2020 00:00 || Comments || Link || E-Mail|| [10797 views] Top|| File under: Sublime Porte
Who's in the News
48
[untagged]
8
Antifa
5
Sublime Porte
3
Arab Spring
2
Commies
2
Muslim Brotherhood
2
al-Qaeda in North Africa
2
Taliban
1
Govt of Iran Proxies
1
Islamic Jihad (Palestian)
1
Islamic State
1
Govt of Iran
1
Govt of Pakistan
1
Hezbollah
1
Moslem Colonists
1
Govt of Iraq
Bookmark
E-Mail Me
The Classics
The O Club
Rantburg Store
The Bloids
The Never-ending Story
Thugburg
Gulf War I
The Way We Were
Bio
Merry-Go-Blog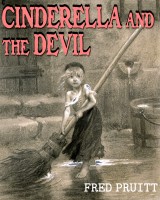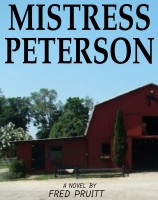 On Sale now!


A multi-volume chronology and reference guide set detailing three years of the Mexican Drug War between 2010 and 2012.

Rantburg.com and borderlandbeat.com correspondent and author Chris Covert presents his first non-fiction work detailing the drug and gang related violence in Mexico.

Chris gives us Mexican press dispatches of drug and gang war violence over three years, presented in a multi volume set intended to chronicle the death, violence and mayhem which has dominated Mexico for six years.
Click here for more information


Meet the Mods
In no particular order...


Steve White
Seafarious
tu3031
badanov
sherry
ryuge
GolfBravoUSMC
Bright Pebbles
trailing wife
Gloria
Fred
Besoeker
Glenmore
Frank G
3dc
Skidmark



Better than the average link...



Rantburg was assembled from recycled algorithms in the United States of America. No trees were destroyed in the production of this weblog. We did hurt some, though. Sorry.
3.236.18.161

Help keep the Burg running! Paypal: