Afghanistan
ABCNews sez: Iran Caught Red-Handed Shipping Arms to Taliban
NATO officials say they have caught Iran red-handed, shipping heavy arms, C4 explosives and advanced roadside bombs to the Taliban for use against NATO forces, in what the officials say is a dramatic escalation of Iran's proxy war against the United States and Great Britain. "It is inconceivable that it is anyone other than the Iranian government that's doing it," said former White House counterterrorism official Richard Clarke, an ABC News consultant.

An analysis by a senior coalition official, obtained by the Blotter on ABCNews.com, concludes there is clear evidence of Iran's involvement. "This is part of a considered policy," says the analysis, "rather than the result of low-level corruption and weapons smuggling."

Iran and the Taliban had been fierce enemies when the Taliban was in power in Afghanistan, and their apparent collaboration came as a surprise to some in the intelligence community.

The coalition analysis says munitions recovered in two Iranian convoys, on April 11 and May 3, had "clear indications that they originated in Iran. Some were identical to Iranian supplied goods previously discovered in Iraq."

The April convoy was tracked from Iran into Helmand province and led a fierce firefight that destroyed one vehicle, according to the official analysis. A second vehicle was reportedly found to contain small arms ammunition, mortar rounds and more than 650 pounds of C4 demolition charges. A second convoy of two vehicles was spotted on May 3 and led to the capture of five occupants and the seizure of RPG-7mm rockets and more than 1,000 pounds of C4, the analysis says.

Also among the munitions are components for the lethal EFPs, or explosive formed projectiles, the roadside bombs that U.S. officials say Iran has provided to Iraqi insurgents with deadly results. "These clearly have the hallmarks of the Iranian Revolution Guards' Quds force," said Jones.

The coalition diplomatic message says the demolition charges "contained the same fake U.S. markings found on explosives recovered from insurgents operating in the Baghdad area."

"We believe these intercepted munitions are part of a much bigger flow of support from Iran to the Taliban," the message says.

The Taliban receives larger supplies of weapons through profits from opium dealing, officials say, but the Iranian presence could be significant. "It means the insurgency in Afghanistan is likely to be prolonged," said Jones. "It would be a much more potent force."
Posted by: trailing wife || 06/07/2007 00:00 || Comments || Link || E-Mail|| [6461 views] Top|| File under:
Abu Laith al-Libi lauds Mullah Deadullah, vows Dire Revenge™
A purported al-Qaida commander in Afghanistan praised a slain Taliban leader in a videotape released Wednesday and threatened revenge for his death. In the almost 21-minute tape, Abu Laith al-Libi offered a eulogy to Mullah Dadullah, a one-legged commander who orchestrated suicide attacks and beheadings before dying of gunshot wounds in a US-led operation on May 12 in southern Afghanistan.

The tape's authenticity could not be independently verified, but it appeared on an Islamic Web site commonly used by militants and contained the logo of al-Qaida's As-Sahab media production wing. "Maintaining principles, establishing right and justice are more superior and dear than everything, including life," said al-Libi, who sat next to an AK-47 automatic weapon and in front of large portraits of Dadullah.
Posted by: Fred || 06/07/2007 00:00 || Comments || Link || E-Mail|| [6461 views] Top|| File under:
2 NATO troops, 2 Taliban killed in Afghanistan
Two NATO soldiers died battling militants in southern Afghanistan on Wednesday, while United States-led and Afghan troops backed by air strikes killed two militants and detained nine others, officials said.

The two soldiers from NATO's International Security Assistance (ISAF) force died in "separate engagements with enemy fighters," an ISAF statement said. While declining to issue details of where the combat took place, the 37-nation force said that the nationalities of the soldiers would be announced by their home countries.

But the US-led coalition said separately that at least one of the deaths was in Helmand province, where most of Britain's deployment of 5,200 soldiers is based.

The new deaths take to 79 the number of foreign soldiers killed in Afghanistan this year, most of them in hostile action and about half of them US nationals.

Separately on Wednesday, coalition and Afghan troops raided a suspected Taliban hideout in Zabul province, detaining 10 suspected fighters, the coalition said. Two of the ten were apprehended while trying to flee.

Also on Wednesday, the provincial governor of the eastern Paktika province, Mohammad Akrem Akhpelwak, confirmed that a local district police chief had been killed while trying to remove a mine from a road, believed to have been planted by the Taliban.
Posted by: Fred || 06/07/2007 00:00 || Comments || Link || E-Mail|| [6461 views] Top|| File under:
Bangladesh
Top Khatme Nabuat leaders among nine granted bail
All the nine people including the Ameer of International Khatme Nabuat Movement, Bangladesh (IKNMB) Mahmudul Hasan Montazi and its Nayeb-e-Ameer Mufti Nur Hossain Nurani who were accused of attacking and ransacking an Ahmadiyya complex at Jyotindra Nagar in Shyamnagar upazila on April 17, 2005 were granted bail by a court here yesterday. Earlier, the court summoned all the nine accused to appear before it yesterday to face trial. All the nine accused were at the dock during the hearing.

They surrendered before a Magistrate court yesterday with prayers for bail. First Class Magistrate Wazihar Rahman granted them bail after a long hearing, court sources said. The other religious bigots who were granted bail are Zindagir, Mostafa, Siddique, Rashedul, Mohabbat, Jahangir and Jalil Gazi.

Sheikh Alam of Ahmadiyya community in Jyotindra Nagar filed the case with a magistrate court on April 26 in 2005 accusing nine people including Montazi and Nurani for attacking and ransacking the Ahmadiyya mosque there and the community people on April 17, 2005. The plaintiff alleged in the case that on April 17, 2005, the IKNMB members from a procesion attached people of Ahmadiyya community and looted several houses, injuring at least 50 people. The attackers also hung a signboard on the mosque asking Muslims not to go there to day prayers.

After judicial inquiry, the court framed charges against seven persons accused in the case but dropped IKNMB Amer Montazi and its Nayab-e-Ameer Nurani who led the procession and instigated the attack from the charge sheet. The plaintiff Sheikh Alam submitted a 'naraji' petition against the court order. The court after a long hearing rejected the petition.

There after, the plaintiff submitted a revision petition before the District and Sessions Judge's court appealing against rejection of his 'naraji' petition by the magistrate court. After a long hearing, the Judge court accepted the petition and brought charges against the two and ordered the magistrate to frame charges against them. The cognizance court brought charges against the two and summoned all of them to appear before it yesterday. After hearing, the court granted them bail.

This article starring:
First Class Magistrate Wazihar Rahman
JALIL GAZI
International Khatme Nabuat Movement, Bangladesh
MAHMUDUL HASAN MONTAZI
International Khatme Nabuat Movement, Bangladesh
MUFTI NUR HUSEIN NURANI
International Khatme Nabuat Movement, Bangladesh
Sheikh Alam of Ahmadiyya community in Jyotindra Nagar
ZINDAGIR
International Khatme Nabuat Movement, Bangladesh
International Khatme Nabuat Movement, Bangladesh
Posted by: Fred || 06/07/2007 00:00 || Comments || Link || E-Mail|| [6461 views] Top|| File under:
HuJi boss Hannan, 5 others to be charged
The Criminal Investigation Department (CID) is likely to submit charge sheet next week against six people, including Harkatul Jihad (HuJi) leader Mufti Abdul Hannan, in connection with the case filed for the grenade attack on British High Commissioner to Bangladesh Anwar Choudhury on May 21, 2004.

The investigation officer (IO) of the case Senior Assistant Superintendent (ASP) of CID, Dhaka Zone Munshi Atiqur Rahman told The Daily Star Saturday, "I hope the charge sheet would be finalised within days and submitted to the court next week. It awaits the approval of authorities concerned."

The six people to be named as accused in the charge sheet are HuJi leaders Mufti Abdul Hannan and late Ahsan Ullah Kajal, and Sharif Shahedul Alam Bipul, Delwar Hossain Ripon, Mufti Hannan's brother Mufti Mofiz and Abu Jandal. Among them, four are in jail while Abu Jandal is at large.

The Memo of Evidence (ME) was submitted to the superintendent of police (SP), Sylhet on Saturday, sources said. The names of the accused are mentioned in the ME. The SP and the public prosecutor of Sylhet will go through the ME before finalising the charge sheet, the IO said.

Deposition of a witness was recorded before a magistrate's court in Sylhet May 31 while Sharif and Ripon gave confessional statements before Magistrate Nure Alam Siddique in Sylhet on October 16, 2006, the IO added.

Sources say they in their confessional statements said they carried out the grenade attack on the British high commissioner. They also admitted to their involvement in the grenade attack on Gulshan Centre premises in Sylhet on August 2004, the sources added.

They said they received a message on May 21, 2004 morning from HuJi leader Abu Abdullah about the high commissioner's visit to Hazrat Shahjalal Shrine in Sylhet. Kajal, later on, instructed them to carry out the operation over cellphone. Ripon arrived at the shrine with the grenade and Bipul joined him there.

Sources say they confessed to hurling the grenade at the high commissioner after Juma prayers when he was near the main gate of the shrine. They said Mufti Hannan thanked them after their mission.

The blast left three, including police sub-inspector Kamal Uddin, dead and 70 others including the British high commissioner wounded. Investigators from Scotland Yard visited the shrine several times to probe the incident.

The then SP of Sylhet was suspended and withdrawn on charge of negligence of duty in making security arrangements for the high commissioner months after the attack. The OC of Sylhet Police Station was also withdrawn.
Posted by: Fred || 06/07/2007 00:00 || Comments || Link || E-Mail|| [6501 views] Top|| File under:
Europe
Italy: Alleged al-Qaeda cell cuffed in Milan
Milan, 7 June (AKI) - Police in Milan arrested Thursday at least nine suspected militants who are accused of having provided logistical assistance and funding to an Algerian terror group which pledged allegiance to al-Qaeda last year, security officials said. Investigators believe the suspects had set up a cell in Milan of the Al-Qaeda Organisation of the Islamic Maghreb, the former Salafite Group for Preaching and Combat (GSPC), which has claimed responsibility for a wave of attacks in North Africa's largest country including suicide bombings that killed 33 in Algiers on 11 April.

The cell is also accused of providing logistical support to militants operating in Tunisia and among the arrest warrants issued Thursday is one against a Tunisian citizen, Essid Sami Ben Khemais, who had just finished serving a six-and-a-half year jail term on terror charges.


Back to the future for you, bub.



The militants were reportedly arrested following the inside information provided by Tlili Lazar, a Tunisian extradited from France to Italy last November, who is allegedly cooperating with the police.

This article starring:
ESID SAMI BEN KHEMAIS
Al-Qaeda Organisation of the Islamic Maghreb
TLILI LAZAR
Al-Qaeda Organisation of the Islamic Maghreb
Al-Qaeda Organisation of the Islamic Maghreb
Salafite Group for Preaching and Combat
Posted by: mrp || 06/07/2007 08:18 || Comments || Link || E-Mail|| [6460 views] Top|| File under:
India-Pakistan
Taliban for mosque restoration ahead of uplift work
Taliban rebels on Wednesday refused to let the government carry out development work until the authorities restore mosques that were damaged during army operations. The rebels issued the statement at a meeting here that was attended by rebel commanders, clerics, Islamic students and tribesmen, witnesses said.

The Pakistan army carried out several offensives against militants in North Waziristan before being defeated signing a peace deal in September 2006. "We will not allow the construction of a girls college, check posts and other government properties," local Taliban commander Mullah Abdullah Gul told the gathering. "The government must first provide funds to reconstruct mosques and madrassas damaged during the military operations," he added.

People at the meeting backed Gul when he demanded compensation for seven madrassas, mosques and clerics' houses. "To please the Americans, the government has ruined Waziristan...these oppressors did not even spare mosques and madrassas," he said.

The tribal areas are well known for harbouring Taliban and Al Qaeda fighters that escaped from Afghanistan after the US invaded the country in 2001. Pakistan, a key US ally in the "war on terror", has 90,000 troops in the region. Around 1,000 militants have been killed in clashes since 2003, while 700 soldiers have also died there. The United States said in March that it would give Pakistan $750 million over five years to develop the tribal belt.

This article starring:
MULLAH ABDULLAH GUL
Wazir Taliban
Posted by: Fred || 06/07/2007 00:00 || Comments || Link || E-Mail|| [6459 views] Top|| File under:
Iraq
1st Cav Kills 19
They're killing them faster than I can count them.


A joint team of Iraqi and Coalition Forces used air and ground firepower to destroy anti-Iraqi forces operating in Kabat village, near Baqouba, June 5.

Soldiers from 1st Battalion, 2nd Brigade, 5th Iraqi Army Division and Company D., 1-12th Cavalry Regiment, 3rd Brigade Combat Team, 1st Cavalry Division, engaged and killed 19 AIF and wounded one other, after the AIF fired on the joint team with small arms fire and rocket propelled grenades from inside three buildings.

"The Iraqi Soldiers demonstrated their increased capabilities,
and with support from Coalition Forces, brought those terrorists to justice," said Lt. Col. James D. George Jr., acting commander for 3rd Brigade Combat Team, 1st Cavalry Division.

Iraqi Army and Coalition ground forces, supported by attack
aircraft, fixed terrorist positions and used combined ground and air firepower, consisting of small arms, rockets and bombs, to kill or root out the insurgents.

Two Iraqi Army soldiers were killed and one U.S. Soldier and one Iraqi civilian were wounded during the engagement.

Posted by: Sluque Snavith4217 || 06/07/2007 16:09 || Comments || Link || E-Mail|| [6468 views] Top|| File under:
Rival militants in Iraq reach truce with al-Qaida
A rival Islamic militant group reached a cease-fire with al-Qaida in Iraq Wednesday, said the group's spokesman.

The conflict between the Islamic Army in Iraq and al-Qaida in Iraq had intensified in recent months. "This agreement is based on a cease-fire between the two parties that bans all armed acts and all other activities that could cause attrition," Ibrahim al-Shimmari, spokesman for the Islamic Army in Iraq, told Al-Jazeera television. "The armistice started at dawn Wednesday." Al-Jazeera showed a copy of the cease-fire, which stipulated "halting all escalation, including media" and "establishing a judicial committee on pending issues between the two parties."
Posted by: Fred || 06/07/2007 00:00 || Comments || Link || E-Mail|| [6460 views] Top|| File under:
Southeast Asia
Policeman shot, arson, sabotage and a bombing in southern Thailand
Police blamed Islamic insurgents for the killing of a Muslim policeman at a crowded outdoor market and the torching of several government offices and schools in restive southern Thailand on Thursday.

The policeman, Suriya Malaimal, was walking toward his motorcycle, parked at a market in Narathiwat's Rue So district, when at least six gunmen approached him and shot him at point-blank range more than ten times, said police Lt. Banlae Chuvet. Shoppers fled in panic as the shots were fired and the attackers, who stole the victim's gun, disappeared in a van and on motorcycles, Banlae said, adding that Suriya was in uniform and did not draw his gun. "Initial investigations show he was killed by Muslim insurgents," Banlae said, adding that the attack in the market was meant to cause fear and panic among civilians in the area.

Also Thursday, in neighboring Pattani province, arsonists torched two government schools and three government offices including two health clinics in Sai Buri district, said police Lt. Kumron Yodrak. Kumron blamed Muslim insurgents for the arson attacks, saying the militants believe the government is trying to indoctrinate students with un-Islamic values at public schools. Teachers in southern Thailand are regularly attacked by suspected insurgents.

Separately, a roadside bomb exploded, injuring two policemen who had been deployed to protect teachers as they traveled to school in the Muang district of Yala province, police Lt. Poompetch Pipatpetpoom, adding that the blast was triggered by a mobile phone.

And:

Suspected insurgents sabotaged railway tracks in a southern Thai province, removing hundreds of bolts Wednesday, two days after the same tactic was used to derail a passenger train in the area, police said. Patrolling soldiers spotted removed bolts and two missing sections of track in two districts of Yala province, said police Maj. Thirasak Wiklaichareonying.

Train service to the southernmost provinces of Pattani, Yala and Narathiwat has been suspended since Monday, when a train carrying about 200 passengers derailed in Pattani province after saboteurs loosened a section of track. Nine people were wounded. The rail lines were expected to reopen in a few days after repairs were made to the tracks.
Posted by: ryuge || 06/07/2007 08:31 || Comments || Link || E-Mail|| [6460 views] Top|| File under:
Sri Lanka
Police evict Tamils from Colombo
Police in Sri Lanka have forced hundreds of the minority Tamil community out of the capital Colombo for what they say are security reasons.

They launched overnight raids in Tamil areas of the city and forced guests staying in budget hotels onto buses.
Police said that Tamils who were in the capital "without valid reasons" were made to board buses bound for the north and east of the island.
Police said that the move was necessary amid fears of renewed civil war.

They said that the crackdown was part of continuing efforts to stop the Tamil Tigers infiltrating the city of 600,000 people.
They also said the measure was being taken for the safety of the Tamil community amid a rash of abductions across Colombo blamed on the rebels and the security forces.
A statement released by the government said that the evictions were made "without communal considerations".
It said they were directed at anyone occupying lodgings or temporary residences in Colombo and cannot provide valid reasons for doing so.

"There have been instances where some 'lodgers' have lived in the Colombo area for over six months without making any progress, on the pretext that someone has to obtain his or her identity card or passport," the statement said.
"The resulting action by the police is required considering security demands such as the recent Tamil Tiger bomb explosions resulting in several innocent lives lost, and severe damage to property.
"Investigations have also confirmed that those responsible for these brutal killings have hatched their brutal plans and executed them from these lodgings," the statement said.

It said that a total of 376 persons - 291 males and 85 females - have left in seven buses for destinations in the north and east.
The Tamil Tigers have so far no commented on the evictions, but mainstream Tamil political leaders have condemned it.
"This operation is a very bad example," Tamil political leader Dharmalingam Sithadthan told the AFP news agency.
"It is OK for the Tamil Tigers to indulge in this sort of ethnic cleaning because they have no moral responsibility, but a government can't behave like this," he said.

Colombo Inspector General of police Rohan Abeywardene told Reuters that some people who had no valid reasons to be in Colombo were "just hanging around".
"They have been requested to leave and told they had better get back to their own villages," he said.
Correspondents say that hundreds of Tamils, many from impoverished rural areas, live in boarding houses in Colombo while they seek work at home or abroad.
The government says the move is necessary for the safety of Tamils

Many ethnic Tamils complain they have been deliberately targeted by the security forces, detained and searched.
One man forced to board one of the buses called the private local radio station Sirisa FM from a mobile phone.
"The police came and took us and put everyone on the bus," he said, saying the bus was about 32km (20 miles) outside the capital, heading northeast.
"We don't know where we are being taken."

Human rights campaigners and other observers say they are shocked at what they say is a serious violation of human rights.
"This is almost like a variation of ethnic cleansing," Paikiasothy Saravanamuttu of the independent Centre for Policy Alternatives think-tank told Reuters.
"It is quite appalling."
Posted by: John Frum || 06/07/2007 16:08 || Comments || Link || E-Mail|| [6462 views] Top|| File under:
Sri Lanka rail track blown up
Suspected Tamil Tiger rebels blew up part of a rail track, derailing a train in Sri Lanka's east on Wednesday and injuring four people, the military said, a day before Japan's peace envoy was due to visit the district.

Yasushi Akashi arrived on Tuesday for a five-day visit to try and find ways to jumpstart a battered peace process which has descended into renewed war. An estimated 4,500 people have been killed since last year alone. Three civilians were injured aboard the train in the district of Batticaloa when two landmines planted on the track blew up and jolted the carriages, while a policeman who got off the train afterwards stepped on another mine, the military said.

"The blast has damaged the track. The train has gone off the track, but has not toppled," said military spokesman Prasad Samarasinghe. "It was definitely the LTTE (Liberation Tigers of Tamil Eelam)." In a separate incident, a soldier was killed when suspected rebels ambushed a patrol with a Claymore mine in the northern district of Vavuniya. The Tigers denied they were behind the train attack.

They blamed former comrades who broke away to form their own faction called the Karuna group, which is believed to be allied to the government and which has since suffered an internal split of its own. "That area is dominated by paramilitary groups," Tiger military spokesman Rasiah Ilanthiraiyan said by telephone from the rebels' de facto capital in the far north. "We have nothing to do with that incident."
Posted by: Fred || 06/07/2007 00:00 || Comments || Link || E-Mail|| [6460 views] Top|| File under:
Syria-Lebanon-Iran
Lebs arrest a terr in drag
The Lebanese army arrested a male Fatah al Islam terrorist that was disguised as a woman and was trying to run away from the camp. Earlier in the day according to Lebanon National News , the Lebanese army also arrested 3- 5 members of a very strict Islamic faction and confiscated a large quantity of bombs and arms that were intended to be delivered to Fatah al Islam militants in Nahr el Bared

According to Reuters, the Lebanese security forces arrested three suspected al Qaeda members in possession of weapons and explosives in eastern Lebanon on Wednesday, security sources said. The three men, arrested at a flat in Bar Elias village just west of the border with Syria in the Bekaa Valley, also had forged travel and identity documents, computers, maps of Lebanese cities and night-time binoculars. The explosives were found in suitcases, as well as modern assault rifles and guns. The nationalities of the three could not immediately be confirmed, the sources said. Fatah al-Islam which is an al Qaeda-inspired militant group, is battling the Lebanese army at a Palestinian refugee camp in northern Lebanon.

The group has threatened to expand its fight to other areas of Lebanon and beyond if the army did not stop an 18-day-old attack. More than 114 people have been killed in the fighting.
Posted by: Fred || 06/07/2007 00:00 || Comments || Link || E-Mail|| [6463 views] Top|| File under:
Fatah Islam leader was wounded in north Lebanon
Reports from the Battle at the Nahr el Bared refugee camp between the Lebanese army and the militants confirm that Fatah al-Islam leader Shaker Youssef al-Absi was wounded this evening. The report did not indicate how seriously he was wounded . 2 days ago his body and one senior leader of Fatah al Islam, Abu Riad were killed.

On her deathbed, the mother of Absi beseeched God to grant her son and his al-Qaida-inspired militants "victory" in his battle against the Lebanese army, his brother said Wednesday. Fatima al-Zaatrah died 10 days ago in her home in Amman's Wehdat Palestinian refugee camp. She was 87. But in her last days, al-Zaatrah was glued to her television set, watching the conflict evolve between the Lebanese army and her son, holed up with his Fatah Islam militants in the Palestinian refugee camp Nahr el-Bared in northern Lebanon. "Her last words were mostly about Shaker," said al-Absi's brother, Abdul-Razzaq, an Amman orthopedic surgeon. "She said that she missed him a lot and had wished to see him before she dies."

"She begged God to protect Shaker and grant him long life and victory in his cause," Abdul-Razzaq told The Associated Press in a telephone interview.

The fighting, which began May 20, has killed more than 100 people in the worst internal violence in Lebanon since the end of the 1975-90 civil war. In an offensive launched Friday, the Lebanese army has been pounding al-Absi's hideouts with artillery and rolled additional armor in a bid to push deeper into the camp. Lebanese authorities have demanded Fatah Islam surrender, but the militants have vowed to fight till the death.

Al-Absi is high on Jordan's most-wanted terror list. A military court sentenced him to death in absentia in July 2004, along with al-Qaida in Iraq leader, Jordanian-born Abu Musab al-Zarqawi, for their roles in the 2002 slaying of a U.S. diplomat in Amman. Al-Zarqawi died in a U.S. airstrike a year ago. Jordanian prosecutors say al-Absi, who is also known as Abu Youssef, sent money raised by al-Zarqawi through intermediaries to the Jordanian cell that killed the American diplomat, Laurence Foley. Al-Absi also arranged to train militants in Syria on weapons and explosives, according to Jordanian military court documents.

Al-Absi was also implicated in other planned terror plots in Jordan. Six months ago, Jordanian police engaged in a gun battle with two militants in the northern city of Irbid, killing one and arresting another. The arrested militant later confessed that al-Absi had sent the pair to carry out terror attacks in Jordan.

Unlike traditional Palestinian militants like Hamas and Islamic Jihad, al-Absi has for years been interwoven with the al-Qaida-linked militant underground, reportedly visiting Iraq and Afghanistan and associating with al-Zarqawi, one of al-Qaida's most brutal leaders. Al-Absi is wanted on twelve systems in three Mideast countries — Jordan, Lebanon and Syria. He reportedly came to Lebanon last year from Syria, where he spent a number of years, some of them in prison. In the Nahr el-Bared camp — safe from Lebanese authorities who cannot enter Palestinian refugee camps under a 40-year-old agreement — he slowly built up his organization.

This article starring:
Abu Musab al-Zarqawi
ABU RIAD
Fatah al-Islam
SHAKER YUSEF AL ABSI
Fatah al-Islam
Fatah al-Islam
Posted by: Fred || 06/07/2007 00:00 || Comments || Link || E-Mail|| [6460 views] Top|| File under:
Leb court charges 11 with 'acts of terrorism'
Lebanon laid terror charges against Al-Qaeda inspired militiamen Wednesday as sporadic gun-battles flared between the Fatah al-Islam and the army on the 18th day of a deadly standoff. A military prosecutor indicted 11 militants from Fatah al-Islam for "acts of terrorism" -- a charge that risks the death penalty -- bringing to 31 the total charged since the gun-battles first erupted. The court action came as fighting continued intermittently throughout the day between besieging troops and Fatah al-Islam gunmen holed up inside the Nahr al-Bared refugee camp on the shores of the Mediterranean in north Lebanon. "Now there is only sporadic shooting, and the army continues to tighten the noose and reinforce its positions around the camp," a military spokesman said.

The gunmen have been able to resist the army's superior fire power, although the mainstream Palestinian Fatah faction reported that the resolve of the militants was weakening and some were surrendering.

The clashes erupted on May 20 around Nahr al-Bared and the nearby port city of Tripoli, rapidly deteriorating into the deadliest internal fighting Lebanon has seen since the civil war. Security has also been shaken by a series of bomb blasts in and around Beirut and on Wednesday police said a bomb was defused on a road leading to popular beaches in the southern port city of Tyre ( Sour) , a stronghold of Shiite militant groups.

Mainstream Fatah's leader in Lebanon, Sultan Abu al-Ainain, said three gunmen had surrendered on Tuesday and that 18 others said they had stopped shooting and were seeking guarantees to turn themselves in, leaving about 75 militiamen still fighting. There was no confirmation from the Islamist group, which has vowed to fight "until the last drop of blood."

"We have information that there were some elements which gave themselves up, but the army has not received any of them," an army spokesman said. "We have information that some elements have also dropped their arms and left the fight, as many of them are in poor spirits.

In Amman meanwhile, a Jordanian prosecutor called for Fatah al-Islam chief Shaker Absi to face the death penalty in a case involving the infiltration of armed fighters into Iraq. Palestinian born Absi, who surfaced in Lebanon last year after serving out a jail term in Syria, was also sentenced to death in absentia in 2004 for his alleged involvement in the murder of an American diplomat in Amman in 2002.

A report from Nahr el Bared at about 10.30 PM Beirut time confirmed that Absi was wounded . The report did not say how seriously he was wounded. 108 people have been killed in 18 days of unrest that has exacerbated tensions in a deeply-divided country already in the grip of an acute political crisis. It is the deadliest internal fighting in Lebanon since the end of the 1975-1990 civil war, although there have been much higher death tolls since in a series of Israeli offensives against Lebanon.

On Wednesday, Lebanon marked the anniversary of the launch of Israel's full scale invasion of its northern neighbor in 1982 to root out armed militiamen of the Palestine Liberation Organization. The fears that the unrest could spread through other camps were fuelled when deadly fighting broke out Sunday at the Ein al-Helweh camp between the army and another shadowy group known as Jund al-Sham, or Soldiers of Damascus. But the situation remains calm around Ein al-Helweh and on Wednesday a joint force from factions of the PLO, pro-Syrian groups and Islamist movements deployed in the northern sector of the camp where the clashes took place.

The escalation of violence has prompted Washington to pledge more supplies to the Lebanese army after Congress last month approved a seven-fold increase in military assistance for 2007 to 280 million dollars.
Posted by: Fred || 06/07/2007 00:00 || Comments || Link || E-Mail|| [6461 views] Top|| File under:
Lebanese troops seize Hezbollah weapons
Lebanese troops have seized a truckload of rockets and ammunition belonging to Hezbollah guerrillas in eastern Lebanon, security officials said on Wednesday. The shipment of GRAD rockets and ammunition for automatic rifles and machine guns was seized late on Tuesday at a random army checkpoint near the town of Baalbek. Six Hezbollah members transporting the weapons were released, but the weapons were moved to a nearby army barracks.

The shipment's destination was unknown and it was not clear whether the militants were transferring the weapons from within the country or bringing the shipmen from Syria, as they have reportedly done in the past. There was no immediate comment from Hezbollah on the weapons' seizure.

Under a UN Security Council resolution that halted last summer's fighting between Israel and Hezbollah, any transfer of weapons to groups other than the government is illegal. But Hezbollah leaders have boasted that they have replenished their weapons cache after the fighting. Hezbollah has urged the government to abide by its own policy, proclaimed in 2005, to support the "resistance" in the south Lebanese shorthand for the guerrilla group.

The guerrillas have, since November, left the government along with its allies and joined the opposition seeking to topple US-backed Prime Minister Faud Saniora. In February, authorities seized a truck bringing military supplies for Hezbollah in a Beirut suburb. The group acknowledged the shipment was theirs and demanded it be returned, but the government refused.
Posted by: Fred || 06/07/2007 00:00 || Comments || Link || E-Mail|| [6460 views] Top|| File under:
Who's in the News
73
[untagged]
Bookmark
E-Mail Me
The Classics
The O Club
Rantburg Store
The Bloids
The Never-ending Story
Thugburg
Gulf War I
The Way We Were
Bio
Merry-Go-Blog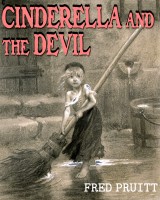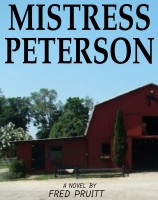 On Sale now!


A multi-volume chronology and reference guide set detailing three years of the Mexican Drug War between 2010 and 2012.

Rantburg.com and borderlandbeat.com correspondent and author Chris Covert presents his first non-fiction work detailing the drug and gang related violence in Mexico.

Chris gives us Mexican press dispatches of drug and gang war violence over three years, presented in a multi volume set intended to chronicle the death, violence and mayhem which has dominated Mexico for six years.
Click here for more information


Meet the Mods
In no particular order...


Steve White
Seafarious
Pappy
lotp
Scooter McGruder
john frum
tu3031
badanov
sherry
ryuge
GolfBravoUSMC
Bright Pebbles
trailing wife
Gloria
Fred
Besoeker
Glenmore
Frank G
3dc
Skidmark
Alaska Paul



Better than the average link...



Rantburg was assembled from recycled algorithms in the United States of America. No trees were destroyed in the production of this weblog. We did hurt some, though. Sorry.
3.235.120.150

Help keep the Burg running! Paypal: