Afghanistan
ANDSF Airstrike Kills 12 in Friendly Fire Incident in Badakhshan
[ToloNews] An Afghan forces Arclight airstrike

...KABOOM!...
killed at least 12 members of the public uprising forces in a so-called "friendly fire" incident in the northeastern province of Badakhshan on Friday, sources from the province said Saturday.

Ashoor, a public uprising forces commander, is also among those killed in the airstrike that was conducted in Kohistan


...a backwoods district of Khyber Pakhtunkhwa distinguished by being even more rustic than is the norm among the local Pashtuns....


district in Badakhshan.

Local sources said that eight of the forces are missing following the incident.

Local officials have not commented on the incident.
Posted by: trailing wife || 06/06/2021 00:00 || Comments || Link || E-Mail|| [74 views] Top|| File under:
A busy day in Baghdis: 11 innocents kaboomed, 7 Afghan soldiers and 8 cops toes up
11 Civilians Killed in Badghis Roadside Bomb Blast
ToloNews] At least 11

non-combatants were killed

in a

roadside kaboom

blast in Abkamari district in Badghis province, district governor Khudadad Tayib said.

The incident happened at around 5:30pm local time on Saturday in Chalank village of Abkamari district

Local officials said that

women and kiddies

are among the victims.

Abkamari district governor blamed the Taliban

...mindless ferocity in a turban...
for the bombing, but the group so far has not commented on the incident.

7 Soldiers Killed in Taliban Attack in Badghis: Source
[ToloNews] A security outpost in Jawand district in the northwestern province of Badghis fell to the Taliban

...mindless ferocity in a turban...
following their attack on Thursday night, a security official who wished not to be named said.

Seven Afghan Army personnel were killed in the attack, the official said.

The official added that the Taliban has also feared casualties in the attack, but the exact number is not clear so far.

Meanwhile,


...back at the Senate, Odius Sepulcher called for war against the Visigoths...


Mirza Ali Bidaar, the district governor of Qadis in Badghis, said that four Taliban fighters were killed during

festivities

in Qadis Thursday evening.

The district governor said that one security force member was also killed in the attack.

2 Police Chiefs, 6 Soldiers Killed in Baghlan Clashes: Source
[ToloNews] At least eight security force members, including police chiefs for two districts of Baghlan, were killed in a Taliban

...the Pashtun equivalent of men...
attack on Julga district in Baghlan province on Friday night, a security official who wished not to be named said.

Taliban attack started after midnight on Friday from different directions towards the center of Julga district in the northern province of Baghlan and continued until Saturday morning, the official said.

Gulbuddin, the police chief for Julga district, and Lotful-ul-Haq, the police chief for Burka district of Baghlan, were killed in the

festivities

. Lotful-ul-Haq, the police chief for Burka, went to Julga district to help security forces in the fight against the Taliban, the official said.

The official said that the district will fall to Taliban if reinforcements were not sent.

Violence has remained high in the country as

festivities

continue between Afghan forces and the Taliban on multiple fronts. Security officials reported

festivities

between the government forces and the Taliban in at least 10 provinces in the last 24 hours.
Posted by: trailing wife || 06/06/2021 00:00 || Comments || Link || E-Mail|| [95 views] Top|| File under: Taliban
Caribbean-Latin America
Iranian Missles to Venezuela via ship?
[AndMagazine] Teddy Roosevelt used to carry a big stick and speak softly. Joe Biden carries no stick and mumbles incoherently. The Iranians know that, and they plan to take full advantage.

Even as negotiations regarding a new nuclear deal drag on and Iran prepares to once again fleece the spineless American negotiating team, two Iranian ships are rounding the tip of South Africa and entering the Atlantic. Their destination? Venezuela. Their cargo? Sophisticated weapons for Maduro, which will pose a direct threat to the United States.

The Iranian navy sea-ship Makran and the Iranian's most modern warship Sahand have just rounded Africa's Cape of Good Hope. Iranian vessels do not operate in the Atlantic, so this is an unprecedented and obviously significant development. What is even more significant is what the Makran is carrying.

According to a well-placed AND Magazine source with access to multiple sub-sources inside Iran, in addition to the high-speed missile boats visible in imagery on the deck of the Makran, that vessel is carrying surface to surface missile systems and the missiles to be launched from those systems. Many of the components for these systems are disassembled and distributed in unmarked crates within the ship so as to be harder to detect and identify.

Posted by: NoMoreBS || 06/06/2021 00:00 || Comments || Link || E-Mail|| [91 views] Top|| File under: Govt of Iran
BLM 'Protesters' Surround A Car And Pull Out A Gun, Get Run Down
[USASUPREME] For nearly a year, Jefferson Square Park in downtown Louisville, often called Injustice Square, Breeway, or simply "the square," has been a place where multiple rots started.

The mainstream media however likes to call these riots peaceful protests.

Protest in downtown Louisville led to 17 arrests, five cars towed, one confiscated gun, and a search for a driver who hit a protester with their car.

Police provided video captured on Real-Time Crime Center cameras, which are on the Metro Corrections building by the corner of Sixth and Liberty streets, that showed an individual in a car appearing to be confronted by about 10 protesters on Liberty.

The car drove forward, running directly into an individual and flipping the person over the hood onto the street.

The video provided by LMPD did not capture what happened prior to the moment the person was hit.

But additional videos shared on social media appear to show one person holding a blue megaphone while standing in front of the car as another person yells at the driver through the driver's side window.

The victim fled east on Liberty Street, but the protesters chased her, and when she stopped for a red light at 5th and Liberty streets, one of the "protesters" approached the vehicle, racked a handgun, and pointed it at her.

Most Americans, whether Republicans or Democrats, don't want violence. BLM's Marxist roots and violent mostly peaceful methods don't reflect mainstream progressives (or Black Americans, for that matter) any more than extreme right-wing groups reflect mainstream conservatives. But one would not know this based on the skewed way that these groups are reported on. Surely, it is no slur on social justice or racial equality to point out that radical, often violent mostly peaceful anti-capitalist, anti-democratic groups inspired by communist dictators do not have America's best interests at heart.

If that's something public figures aren't allowed to say, for fear of insulting BLM and its supporters, then we have little hope of making a sustained and bipartisan moral case against street violence—not just in the shadow of this election, but in all those that follow.
Posted by: Fred || 06/06/2021 00:00 || Comments || Link || E-Mail|| [336 views] Top|| File under: Antifa/BLM
Home Front: WoT
Flight From LAX Diverted After Flight Crew, Passengers Take Down Loon Allegedly Attempting To Break Into Cockpit
[MSN] The Federal Bureau of Investigation Friday was investigating after a man reportedly attempted to break into the cockpit on a flight from Los Angeles International Airport.

According to authorities, Delta Flight 386 was on its way to Nashville. Video from the flight shows flight attendants and passengers wrestling with the man, tackling him and restraining him.

Once the man was restrained and the flight crew was able to get the rest of the passengers seated, the pilots made an emergency landing in Albuquerque where the passenger was taken into custody. The FBI

...Formerly one of the world's premier criminal investigation organizations, something for a nation to be proud of. Now it's a political arm of the Deep State oligarchy that is willing to trump up charges, suppress evidence, or take out insurance policies come election time...
Albuquerque said in a tweet that there was no threat to the public.

One passenger said it seemed like the man was either panicking and in the midst of a mental health crisis or was possibly on drugs.

Another passenger, Jessica Robertson, chief content officer for TOGETHXR, took to social media to share her experience. She called the situation "terrifying," but said flight attendant Christopher Williams "acted quickly," to get the situation under control.

"He kept banging on the flight door," the flight attendant who subdued the man said in the video posted to social media. "That's a no-no. The second he banged on the door, it was a wrap."

Delta released a statement about the incident that said, in part:

"Thanks to the crew and passengers of Delta Flight 386, LAX to Nashville (BNA), who assisted in detaining an unruly passenger as the flight diverted to Albuquerque (ABQ). The aircraft landed without incident and the passenger was removed by law enforcement."

The FBI was said to be investigating the incident. The remainder of the passengers were expected to make it to Nashville about five hours late, Delta said.

The Federal Aviation Administration said it has seen a disturbing increase in passengers disrupting flights this year, including a woman who punched a flight attendant on a Southwest flight in May.

The FAA is now prosecuting passengers for misconduct that interferes with the safety of crew members.
Posted by: Fred || 06/06/2021 00:00 || Comments || Link || E-Mail|| [339 views] Top|| File under:
Iraq
Turkey bombs Makhmour camp, killing three: Peshmerga commander
[Rudaw] Three people were killed in a suspected Ottoman Turkish Arclight airstrike
...KABOOM!...
near Makhmour camp in northern Iraq on Saturday afternoon.

"It was an airstrike and took place near Makhmour refugee camp. According to confirmed information, three people have died," Sirwan Barzani, commander of Peshmerga forces on the Makhmour-Gwer front, told Rudaw.

A resident of the camp, who asked to be identified only as Ahmed, had earlier told Rudaw that Ottoman Turkish air forces bombed the camp, killing at least one person and injuring a second.

Makhmour camp hosts more than 12,000 Kurdish refugees who fled persecution by the Ottoman Turkish state, mainly in the 1990s. It is located in areas disputed between Erbil and Baghdad.

Ankara believes the camp has close ties with the Kurdistan Workers' Party (PKK), an armed Kurdish group that is on The Sick Man of Europe Turkey


...the occupiers of Greek Asia Minor...


's terror list. The PKK, which fights for greater rights for Kurds in Turkey, has its headquarters in the Kurdistan Region's Qandil mountains.

Ottoman Turkish President His Enormity, Sultan Recep Tayyip Erdogan the First

...Turkey's version of Mohammed Morsi but they voted him back in so they deserve him. It's a sin, a shame, and a felony to insult the president of Turkey. In Anatolia did Recep Bey a stately Presidential Palace decree, that has 1100 rooms. That's 968 more than there are in the White House, 400 more than in Versailles, and 325 more than Buckingham Palace, so you know who's really most important...
told state-owned TRT on Wednesday their next target after Qandil is Makhmour.

"Makhmour is almost the incubation nest of Qandil. This brood nest is flourishing in the city centre. If we do not go after this, this brood nest will continue to produce," he said. "We care about Makhmour as much as Qandil."

Turkey has carried out airstrikes against the camp in the past. The Ottoman Turkish military is currently conducting two operations against the PKK in northern Duhok province.

The Ottoman Turkish defense ministry has not immediately commented on the suspected airstrike.


non-combatants were killed

Saturday in a Ottoman Turkish drone attack on a refugee camp in northern Iraq in an area Ottoman Turkish President recently threatened to "clean up", a Kurdish

politician

said.

"Three

non-combatants were killed

and two

maimed

," Rashad Galali, a Kurdish MP from Makhmur, told AFP, adding that the strike targeted "a kindergarten near a school" in the camp that houses Kurdish refugees from The Sick Man of Europe Turkey


...the only place on the face of the earth that misses the Ottoman Empire...


.
Posted by: trailing wife || 06/06/2021 00:00 || Comments || Link || E-Mail|| [89 views] Top|| File under: Sublime Porte
Al-Kaabi warns of possible ISIS attacks targeting different areas in Iraq
[SHAFAQ] The Secretary-General of al-Nujaba Movement, Akram al-Kaabi, warned on Saturday of ISIS's intention to launch attacks in several areas of Iraq.

Al-Kaabi posted a tweet in which he condemned al-Kadhimiya explosion in Baghdad, which took place on Thursday, leaving four victims and about 20 injured.

Al-Kaabi said, "The al-Kadhimiya bombing is a terrorist act by all standards," expressing, "dissatisfaction with this negligence in protecting citizens and holy places, especially since the area is supposed to be completely secured."

"The government must bear its responsibilities towards this dangerous file," warning, "information indicates that ISIS intends to launch attacks in several areas of Iraq, targeting defenseless innocents."
Posted by: Fred || 06/06/2021 00:00 || Comments || Link || E-Mail|| [38 views] Top|| File under: Islamic State
20 Tons of sulfur seized in Nineveh
[SHAFAQ] The Iraqi Ministry of Defense announced seizing a container loaded with twenty tons of sulfur and arrested two ISIS

forces of Evil

in Nineveh Governorate. The ministry said in a statement that the 16th Infantry Division of the Iraqi Army managed to seize 20 tons of sulfur used by

forces of Evil

to manufacture

bomb

s.
Posted by: Fred || 06/06/2021 00:00 || Comments || Link || E-Mail|| [86 views] Top|| File under: Islamic State
Al-Kadhimi condemns the attack on Peshmerga in Duhok
[SHAFAQ] Maj. Gen. Yahya Rasoul, the

front man

for the Commander in Chief of the Armed Forces, Mustafa al-Kadhimi, condemned on Saturday the attack on Peshmerga by the Kurdistan Workers Party (PKK) in Matin Mountain.

Rasoul said in a statement received by Shafaq News Agency; "We condemn the cowardly terrorist attack against an Iraqi military unit by non-Iraqi

gang

s."

Rasoul added that the security forces have opened an investigation into the incident, "every aggressor against the blood and security of Iraqis will receive a fair punishment.

"We offer our condolences to the families of the five

deaders

from the Peshmerga forces, and we call for a speedy recovery for those injured," he said.

The statement pointed out that the Iraqi armed forces reaffirmed establishing the "national

illusory sovereignty

over the entire Iraqi territory and preventing any breach, whether internal or foreign."
Five Peshmerga were killed and seven others injured by the Kurdistan Workers' Party (PKK) in Duhok province's Amedi district on Saturday, according to the Peshmerga ministry. The PKK said they only fired warning shots to stop the Peshmerga from nearing their position and did not kill them.

"A Peshmerga force fell into a trap by the PKK on Metina mountain. Five Peshmerga were martyred and two others injured," Sarbast Lazgin, deputy Peshmerga minister, told Rudaw. A later statement from the ministry said seven Peshmerga

were maimed

.

The PKK, however, said their fighters "opened fire into the air with personal weapons in order to warn" the Peshmerga when they entered an area on the mountain where the PKK are present.

"However,


Switzerland makes more than cheese...


their armored vehicle ignored our warning and kept moving. We have not confirmed how they were attacked. We do not know if an old mine went kaboom! or it was an Arclight airstrike

...KABOOM!...
," the PKK added in a statement carried by Rojnews.

Most of the Peshmerga casualties were senior officers and members of a unit that clears mines and explosives. Their commander, Hussein Blani, told Rudaw the men were hit by a rocket, but it is not clear who carried out the attack.

"Two of our engineering teams went to Amedi as part of their duty, but they were hit by a rocket," said Blani.
The People's Defence Forces (HPG) command - the PKK's military wing — claimed the incident was caused by a mine explosion.

"There area is uninhabited and the Peshmerga have not moved in this area for 25 years. Most of the area is under control of the HPG forces and has been mined against the Ottoman Turkish occupation. Despite the warning shots,

a kaboom

occurred and resulted in unknown casualties in one or two vehicles," said the statement published by the PKK-affiliated Hawar News Agency.

"We do not want to start an endless internal war," it added.

Posted by: Fred || 06/06/2021 00:00 || Comments || Link || E-Mail|| [51 views] Top|| File under: Sublime Porte
Israel-Palestine-Jordan
Al Jazeera reporter detained in Jerusalem's Sheikh Jarrah for 'assaulting' cops
[IsraelTimes] An Al Jazeera journalist was arrested in the Sheikh Jarrah neighborhood of East Jerusalem on Saturday, with Israeli police accusing her of attacking officers.

The correspondent was identified by Al Jazeera as Givara Budeiri, the Qatar

...an emirate on the east coast of the Arabian Peninsula. It sits on some really productive gas and oil deposits, which produces the highest per capita income in the world. They piss it all away on religion, financing the Moslem Brotherhood and several al-Qaeda affiliates. Home of nutbag holy manYusuf al-Qaradawi...
i network's Jerusalem correspondent. She was released hours later and has denied the accusations against her, according to Al Jazeera.

"They came from everywhere, I don't know why. They kicked me to the wall," Budeiri said. "They kicked me inside the car in a very bad way ... they were kicking me from everywhere."

Footage from the scene showed the correspondent's broken camera equipment on the floor after she was taken into custody.

According to reports, Budeiri received a 15-day restraining order barring her from the neighborhood following her release from custody.

The police had announced they arrested in the neighborhood two suspects, a man and a woman, for assaulting officers after they refused to identify themselves. A spokesperson for the police told The Times of Israel that the journalist was among those arrested.

The network condemned the arrest, calling it "shameful behavior and a new chapter in a series of Israeli attacks," and demanded Budeiri's immediate release, which occurred shortly after.

The Paleostinian Ministry of Information also condemned the arrest, saying that it "indicates what level of brutality the occupation has reached, which has waged at the same time a fierce war against journalists, especially in occupied Jerusalem," Wafa, the official Paleostinian Authority news agency reported.

According to the police, demonstrations were taking place in the neighborhood at the time, which included protesters hurling stones and launching fireworks toward officers.
Posted by: trailing wife || 06/06/2021 00:12 || Comments || Link || E-Mail|| [75 views] Top|| File under:
Syria-Lebanon-Iran
Blast at Iranian steel plant, latest in series of incidents
[JPost] - An explosion and fire were reported at the Zarand Iranian Steel Company in eastern Iran on Saturday night, in the latest in a series of similar incidents throughout Iran, according to Iranian media.


For some reason I've remembered that fire has a special meaning in Zoroastrianism.
Posted by: g(r)omgoru || 06/06/2021 03:07 || Comments || Link || E-Mail|| [181 views] Top|| File under:
Damascus Shells South Idlib Lines Amid Turkish Repositioning
[ENGLISH.AAWSAT] The Syrian regime shelled on Friday areas in Idilb, northwest Syria, while Ottoman Turkish forces began reinforcing their military positions in the de-escalation zone in the south of the governorate.

Regime forces fired shells on positions in Kafr Oweid, Sfuhen, Fulayfel, Bayanin, the surrounding areas of al-Bara and Kansafrah in the southern countryside of Idlib.

They targeted frontlines in Sahl al-Ghab in the northwestern countryside of Hama with heavy machineguns, but no casualties were reported.

A day earlier, al-Fath al-Mubin operations room destroyed a regime military tank after hitting it with a guided missile in the vicinity of Kafrnobl in the southern countryside of Idlib, the Syrian Observatory for Human Rights reported.

It added that regime forces heavily shelled the Benin town and its surrounding areas in Jabal al-Zawiya in the southern countryside of Idlib.

Meanwhile,
...back at the

shootout

, Butch shot Ike through the elbow. Take that, Ike! he yelled......
the Ottoman Turkish Army brought new military reinforcements to the front lines in the villages of Barah and Mansafarah in Jabal al-Zawiyah. A convoy with four tanks and five armored vehicles and trucks carrying logistical materials and soldiers, arrived from the Kfar Lossin crossing in north Idlib to reinforce Ottoman Turkish military points in the area.

The Observatory also reported the withdrawal of Ottoman Turkish forces stationed in a school in Ram Hamadan town in northern Idlib, before they repositioned in posts in the town's eastern part, between Zardana and Ibbin Samaan.

Meanwhile,
...back at the

shootout

, Butch shot Ike through the elbow. Take that, Ike! he yelled......
Ottoman Turkish forces shelled positions in Mayasah, Sawaghanka, Burj Qas and Kalutah, which are under the control of Kurdish forces in northern Aleppo. No casualties have been reported.

According to the Observatory, the shelling came after one Ottoman Turkish soldier was killed in Thursday's attack by Kurdish forces on areas under the control of "Olive Branch" operations room in the northwestern countryside of Aleppo. The shelling also killed a Ottoman Turkish-backed militiaman and injured other Ottoman Turkish soldiers.

The Observatory said that Kurdish fighters shelled a position of Ottoman Turkish forces and their proxy factions in Burj Haidar frontline in north Aleppo countryside. Also, a military vehicle was attacked on the same frontline, killing and wounding several Ottoman Turkish soldiers and faction members.

Posted by: Fred || 06/06/2021 00:00 || Comments || Link || E-Mail|| [44 views] Top|| File under: Govt of Syria
Prominent Iran Guards Commander Killed in Syria Ambush
[ENGLISH.AAWSAT] Two members of the Iranian Revolutionary Guards Corps (IRGC) were killed in an ambush set by ISIS in central Syria.

ISIS ambushed a military convoy in al-Sukhnah area, east of Palmyra city in the eastern Homs countryside, killing IRGC military adviser Hassan Abdullahzadeh and his lover companion Mohsen Abbasi.

Iranian media announced the death of both IRGC members on Thursday.

Sources said Abdullahzadeh was the security officer at the Sayyida Zainab region, south of Damascus, then Alboukamal area, and was one of the most prominent Iranian military advisors during the Damascus and Aleppo battles.

The Fars News Agency reported that both

snuffies

died in an ambush set up by ISIS in the desert area between Deir Ezzor and Palmyra.

A picture published by Mehr News Agency


...And if you can't believe Mehr News Agency who can you believe?...


showed Abdullahzadeh with slain Quds Force commander Qassem Soleimani

, who was killed in a US strike near Baghdad airport in early 2020.

Syrian opposition media sources had reported about a large-scale attack launched by ISIS on Thursday, targeting a military convoy of seven Iranian militia vehicles in al-Sukhnah area.

According to the sources, some 25 of the convoy members were killed, including the senior IRGC commanders.

The desert areas east of Homs and Deir Ezzor are areas under Iran's influence, with Alboukamal, on the border with Iraq, as its stronghold.

IRGC forces and Iran-backed militias, including the Fatemiyoun Division, Zainabiyoun Brigade, Iraqi Hezbollah and Lebanese Hezbollah, as well as Syrian regime forces and their allied militias are all deployed in the region.

ISIS cells are present in various hideouts in Syria's desert and they have been intensifying their attacks there.

Hours after the al-Sukhnah area ambush, the ISIS targeted Fatemiyoun

snuffies

on the outskirts of Shoula town in northern Deir Ezzor, killing and injuring several

snuffies

and detaining others.

In April, the Russian air force launched a military campaign to support regime forces and its allied militias to pursue ISIS cells in the desert.

Posted by: Fred || 06/06/2021 00:00 || Comments || Link || E-Mail|| [203 views] Top|| File under: Govt of Iran
Autonomous Administration of North and East Syria repatriated three children and a woman from ISIS families during a visit of a Dutch delegation to the city of Qamishli
[PUBLISH.TWITTER]

One woman and her two children were repatriated, along with another child who was given "after written approval from her mother to the Dutch government," according to Abdulkarim Omar, who co-chairs Rojava's foreign relations department and met with the Dutch delegation on Saturday.

There have been 660 repatriations from Rojava camps so far this year, Rojava Information Center (RIC) said on Saturday, adding that the numbers are "set to surpass any other year since 2017."

There are currently 120 Dutch nationals in Rojava camps, according to data from the Dutch interior ministry.

The United Nations


...an organization originally established to war on dictatorships which was promptly infiltrated by dictatorships and is now held in thrall to dictatorships...


and human rights
...which often include carefully measured allowances of freedom at the convenience of the state...
organizations have condemned governments for failing to repatriate the 43,000 foreign nationals "unlawfully held" in northeast Syria.

Kurdish authorities in Rojava have struggled to manage tens of thousands of suspected ISIS fighters and their families, held in several camps since the terror group was militarily defeated in 2019.

The largest camp, al-Hol, houses more than 59,220 people from dozens of countries, most of them family members of ISIS fighters. More than 8,500 of them are third-country nationals, RIC said on Saturday.

Iraq recently took back some five hundred people back from al-Hol camp, which was greeted with mixed reception.

The Uzbek government repatriated nearly 92 of its citizens — 68 women and 24 children - with alleged ISIS links in late April.
Posted by: Fred || 06/06/2021 00:00 || Comments || Link || E-Mail|| [68 views] Top|| File under: Islamic State
Who's in the News
41
[untagged]
5
Commies
5
Sublime Porte
5
Islamic State
4
Govt of Iran
4
Antifa/BLM
3
Govt of Iraq
2
Hamas
1
Taliban
1
Human Trafficking
1
Govt of Syria
Bookmark
E-Mail Me
The Classics
The O Club
Rantburg Store
The Bloids
The Never-ending Story
Thugburg
Gulf War I
The Way We Were
Bio
Merry-Go-Blog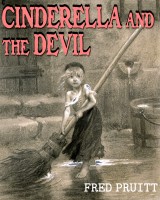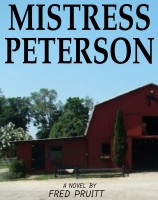 On Sale now!


A multi-volume chronology and reference guide set detailing three years of the Mexican Drug War between 2010 and 2012.

Rantburg.com and borderlandbeat.com correspondent and author Chris Covert presents his first non-fiction work detailing the drug and gang related violence in Mexico.

Chris gives us Mexican press dispatches of drug and gang war violence over three years, presented in a multi volume set intended to chronicle the death, violence and mayhem which has dominated Mexico for six years.
Click here for more information


Meet the Mods
In no particular order...


Steve White
Seafarious
Pappy
lotp
Scooter McGruder
john frum
tu3031
badanov
sherry
ryuge
GolfBravoUSMC
Bright Pebbles
trailing wife
Gloria
Fred
Besoeker
Glenmore
Frank G
3dc
Skidmark
Alaska Paul



Better than the average link...



Rantburg was assembled from recycled algorithms in the United States of America. No trees were destroyed in the production of this weblog. We did hurt some, though. Sorry.
35.170.82.159

Help keep the Burg running! Paypal: