-Short Attention Span Theater-
PC brigade ban pin-ups on RAF jets - in case they offend women and Muslims
In killer heels and little else, they have a definite deadly charm. But the risque images of women that have decorated warplanes since the First World War have been scrubbed out.

The Ministry of Defence has decreed they could offend the RAF's female personnel. Officials admitted they had no record of any complaints from the 5,400 women in the RAF. But commanders are erring firmly on the side of caution and "nose art", as it is known, has been consigned to the history books.

Harrier jump jet bombers currently launching daily airstrikes against the Taliban in southern Afghanistan have been scrubbed clean to comply with the orders.

Critics said the MoD should be focusing on more important issues - such as the quality and quantity of equipment available to British forces sent off to war.

Nose art first appeared on warplanes during the First World War and enjoyed a golden age during the Second World War when thousands of American fighters and bombers were decorated with pictures of glamorous women.

The decision to ban the images followed a visit by glamour models to southern Afghanistan before Christmas. During the trip they signed paintings of themselves on RAF aircraft.

Commanders decided the images were sexist and insisted there was no place for them in the modern armed forces.

There was also concern that they could cause offence in a muslim country where until 2001 all women were forced to wear the head-to-toe burkha in public.

Glamour model Lucy Pinder, 23, who visited the RAF detachment at Kandahar last November and signed a painting of herself on a Harrier jet, said such images were only "harmless fun". "It's very flattering and it's nice that they get to do something that takes their minds off things for a while," she said from her home in Winchester, Hampshire.

Conservative MP Phillip Davies said: "Has the MoD really got nothing better to worry about at a time when there are serious concerns over equipment and resources available to our forces in Iraq and Afghanistan?"

An RAF spokesman defended the decision to remove images which he said "cut across" the service's culture of equal opportunities. If you have women flying aircraft and working on them as engineers then these kinds of pictures are inappropriate," he said. "That's why it's crossed the line and that's why they have been removed."


I wonder how many missions RAF spokesman has flown?
Posted by: tu3031 || 06/06/2007 11:22 || Comments || Link || E-Mail|| [299 views] Top|| File under:
Two dozen more Talibunnies cavorting in Paradise
Afghan and US-led coalition troops killed about two dozen Taleban fighters in a clash in southern Afghanistan, the military said Tuesday.

The combined forces came under attack from rockets and small arms during operations Monday near the village of Chenar, located 35 kilometres north of the city of Kandahar. Coalition air support dropped bombs on three enemy positions during the ensuing four-hour firefight. No casualties were reported among the allied forces or the Afghan civilian population.


Two dozen here, 30 drowned there, 60 more the other day -- oh yeah, it's the start of the dreaded Taliban summer offensive.

I'm not sure how long we can take a pounding like this.
Posted by: Steve White || 06/06/2007 00:00 || Comments || Link || E-Mail|| [253 views] Top|| File under:
Kabul to trade Deadullah's carcass for hostages
The Afghan government has agreed to hand over the body of a slain Taliban commander to his family in return for the release of five local health workers captured by the Islamist militants, an official said on Tuesday. The five were kidnapped in the southern province of Kandahar in March. Their captors originally demanded the release of Taliban prisoners as ransom and instead this week asked for the body of Taliban leader Mullah Dadullah who U.S.-led forces killed last month, the official said.

"Yesterday it was agreed to," said Abdullah Fahim, a health ministry advisor. "It's their right to have the body of their relative," he added.

President Hamid Karzai told "relevant authorities" to exchange the body of Mullah Dadullah, the top Taliban commander killed last month in southern Afghanistan, for a doctor, three nurses and a driver kidnapped by militants in southern Afghanistan two months ago, said Abdullah Fahim, a spokesman for the Public Health Ministry.



The health ministry spokesman said a person nominated by Dadullah's family was expected to arrive in Kandahar from Pakistan later on Tuesday to receive the body.

Kandahar Governor Asadullah Khalid has said that Dadullah was buried at a secret location near Kandahar. The health ministry spokesman said a person nominated by Dadullah's family was expected to arrive in Kandahar from Pakistan later on Tuesday to receive the body. The swap would be handled by local authorities in Kandahar province, Fahim said, which has seen some of the fiercest fighting between Taliban and U.S.-led forces.
Posted by: Fred || 06/06/2007 00:00 || Comments || Link || E-Mail|| [807 views] Top|| File under:
Second Taliban boat sinks in Afghanistan, 30 killed
More than 30 Taliban militants drowned when a boat sank in southern Afghanistan, the Defence Ministry said on Tuesday. The boat sank after coming under fire from soldiers as it crossed the Helmand River on Monday carrying Taliban fighters escaping military operations, the ministry said in a statement. This is the second such incident since Friday when another boat sank under similar circumstances, drowning 60 rebel fighters.

In Monday's incident, Afghan soldiers, with foreign support, fired on the boat as it crossed the river, a ministry spokesman said. "Over 30 Taliban were on board and all of them drowned," General Mohammad Zahir Azimi told AFP. The bodies had not been recovered, he added. There was no other confirmation of the tolls for either of the boats.

According to Reuters, the boat came under fire from US helicopters and joint ground fire and the Taliban retaliated, resulting in their deaths. "Those onboard were all terrorists," a ministry statement said. The US-led coalition said it was aware of the incident, which it claims occurred on Sunday, but did not have any immediate comment on the situation. The NATO-led International Security Assistance Force did not have any information about either of the two incidents, reported AFP. A Taliban spokesman rejected the report as baseless, reported Reuters.
Posted by: Fred || 06/06/2007 00:00 || Comments || Link || E-Mail|| [279 views] Top|| File under:
Africa Horn
Al-Qaeda in East Africa Operative Arrives In Guantanamo Bay
The Department of Defense announced today the transfer of a dangerous terror suspect to Guantanamo Bay, Cuba.

Abdullahi Sudi Arale is suspected of being a member of the Al Qaeda terrorist network in East Africa, serving as a courier between East Africa Al Qaeda (EAAQ) and Al Qaeda in Pakistan. Since his return from Pakistan to Somalia in September 2006, he has held a leadership role in the EAAQ-affiliated Somali Council of Islamic Courts (CIC).

There is significant information available indicating that Arale has been assisting various EAAQ-affiliated extremists in acquiring weapons and explosives, and has facilitated terrorist travel by providing false documents for AQ and EAAQ-affiliates and foreign fighters traveling into Somalia. Arale played a significant role in the re-emergence of the CIC in Mogadishu.

The capture of Abdullahi Sudi Arale exemplifies the genuine threat that the United States and other countries face throughout the world from dangerous extremists. The detainees being held at Guantanamo have provided information essential to our ability to better understand how Al Qaeda operates and thus to prevent future attacks.

As with all detainees in Guantanamo, Arale will undergo a combatant status review tribunal, where he will be given the opportunity to review an unclassified summary of the evidence against him and contest his enemy combatant status. The International Committee of the Red Cross will be granted access to this detainee. With today's transfer there are approximately 385 detainees at Guantanamo Bay, Cuba.

This article starring:
ABDULLAHI SUDI ARALE
al-Qaeda in East Africa
ABDULLAHI SUDI ARALE
Council of Islamic Courts
Council of Islamic Courts
Posted by: Gromogum Elmereter5708 || 06/06/2007 15:43 || Comments || Link || E-Mail|| [400 views] Top|| File under:
Arabia
Saudi Arabia arrests three Qaeda suspects
Saudi Arabia said on Tuesday it has arrested three suspected Al Qaeda militants involved in spreading the group's ideology through the Internet.

The Interior Ministry identified two of them in a statement by their aliases Abu Osaid Al-Falluji and Abu Abdullah Al-Najdi and said the arrests were part of a crackdown on terrorism and misleading media that seeks to spread their deviant ideology. "They have targeted the youth of the nation with their deceptive calls in the hope of recruiting some of them to achieve their aims," it said. It said Falluji, a Saudi, was involved in "preparing terrorist operations and encouraging people to take part in them ".

Saudi-owned Al Arabiya television said earlier the three were members of Al Qaeda and that one of them was involved in plans to hit the kingdom's oil industry. The third suspect was a foreigner suspected of preparing to publish a magazine for Al Qaeda.

This article starring:
ABU ABDULLAH AL NAJDI
al-Qaeda in the Arabian Peninsula
ABU OSAID AL FALLUJI
al-Qaeda in the Arabian Peninsula
Posted by: Fred || 06/06/2007 00:00 || Comments || Link || E-Mail|| [261 views] Top|| File under:
Bangladesh
12 'militants' held in Kushtia, Barisal
Nine militants of Islamist outfit Allahr Dal were captured by Rapid Action Battalion (Rab) from different parts of Kushtia city yesterday. Meanwhile in Barisal, three activists including a leader of Islamist militant group Hijbut Tawhid were apprehended by Sharikal police on Monday night.

Our Kushtia correspondent reports, one of the captured militants, Tasnim-ul-Islam, 23, is a son of Wahedul Islam, Jamaat-e-Islami Amir of Kushtia district unit. The other arrestees are Rawnak Hossain, 23, Nazmul Haq Jewel, 22, Tipu Sultan, 36, Zahir Uddin, 25, Bappi Sahrier, 30, Saqul Islam, 28, Murad Sarif, 23, and Lokman Hossain, 21.

Rab earlier launched raids at various parts of the city on Monday night in search of the militants. The operation ended before dawn yesterday. A team of Rab 12 led by Major Hasib first arrested Rawnak Hossain on Monday evening. He arrived in Kushtia several days back and was regrouping the militants in the district, according to Rab 12. The law enforcers then apprehended the eight other militants from different areas of the city with the information gathered from Rawnak, Rab officials said in a press briefing held at Kushtia Rab office. The arrestees admitted to being involved in regrouping activists of the Allahr Dal, founded by Matin Mehedi, a detained Islamist militant kingpin, claimed Rab officials. The arrestees were handed over to Kushtia sadar police. Police will soon produce them in court.


Ha! They should live so long!

Our Barisal correspondent reports, Sharikal police arrested three activists including a leader of Hijbut Tawhid while they were propagating militant ideology at Adhuna-Senerhut bazar under Sharikal union of Gournadi upazila on Monday night. The three arrestees are Alamgir Howladar, regional leader of the outfit, and activists Jamal Sharif and Anis Sheikh. Several books and leaflets written by organisation chief Bayzid Khan Ponni from Karotia, Tangail have been seized from the arrestees, said M Mahbub, sub-inspector in charge of Sharikal police camp.

The three were handed over to Gournadi police. Manzur Morshed, sub-inspector and second officer of the police station, lodged a case under section 54. The arrestees were produced before a court on Tuesday afternoon with a seven-day remand prayer for interrogation. The magistrate of the court sent the arrestees to jail and fixed next week for the hearing of the remand prayer.

This article starring:
ALAMGIR HOWLADAR
Hijbut Tawhid
ANIS SHEIKH
Hijbut Tawhid
BAPPI SAHRIER
Allahr Dal
JAMAL SHARIF
Hijbut Tawhid
LOKMAN HUSEIN
Allahr Dal
Major Hasib
Manzur Morshed, sub-inspector
MATIN MEHEDI
Allahr Dal
M Mahbub, sub-inspector in charge of Sharikal police camp
MURAD SARIF
Allahr Dal
NAZMUL HAQ JEWEL
Allahr Dal
RAWNAK HUSEIN
Allahr Dal
SAQUL ISLAM
Allahr Dal
TASNIM UL ISLAM
Allahr Dal
TIPU SULTAN
Allahr Dal
WAHEDUL ISLAM
Jamaat-e-Islami
ZAHIR UDIN
Allahr Dal
Allahr Dal
Jamaat-e-Islami
Posted by: Fred || 06/06/2007 00:00 || Comments || Link || E-Mail|| [294 views] Top|| File under:
India-Pakistan
Police announce arrest of two involved in murder of Daniel Pearl
Police said on Tuesday that they arrested two suspected militants wanted in the 2002 kidnapping and murder of US journalist Daniel Pearl. Attaur Rehman and Faisal Bhatti were arrested on Monday in Kashmor, a town northeast of Karachi, said Saghir Mugheri, an area police officer. However, a lawyer for the men's families said they were picked up by security agencies in 2003 and have been secretly held in custody since then.

Mugheri said both men were members of Lashkar-e-Jhangvi, a militant organisation linked to Al Qaida. A senior detective on the team investigating Pearl's case said Rehman is suspected of leading the gang that kidnapped Pearl in Karachi in 2002. Rehman, also known as Naim Bukhari, supervised the reporter's detention in a shack for several days before he was killed, said the detective, who spoke on condition of anonymity. He said both suspects were also involved in the 1998 murder of two Iranian engineers in Karachi, the killing of two Shiite Muslim lawyers in 2000, and an unsuccessful attempt to release a fellow militant from a prison van in 1998 that left two guards dead.

Mugheri said police seized the pair in a car traveling toward Balochistan and that weapons and explosives were found in the vehicle. He said they would be transferred to Karachi for further investigation. However, Maqboolur Rehman, a human rights lawyer, claimed the two suspects had been in custody since being seized from Karachi in 2003. He dismissed the announcement of their arrest as an attempt to conceal their long confinement without trial or contact with their families, reported the Associated Press.

This article starring:
ATTAUR REHMAN
Lashkar-e-Jhangvi
Daniel Pearl
FAISAL BHATTI
Lashkar-e-Jhangvi
Maqboolur Rehman, a human rights lawyer
NAIM BUKHARI
Lashkar-e-Jhangvi
Saghir Mugheri, an area police officer
Lashkar-e-Jhangvi
Posted by: Fred || 06/06/2007 00:00 || Comments || Link || E-Mail|| [271 views] Top|| File under:
Two more get life sentence for 1993 Mumbai blasts
An Indian court sentenced two more people to life imprisonment on Tuesday for their role in the country's worst bombings in 1993 that killed 257 people.

The court also handed jail terms between 5 to 14 years to another three people convicted in the case. The court in Mumbai, where the attacks took place, has convicted 100 people and has so far sentenced 68. Bollywood star Sanjay Dutt, 47, is the most high profile of the convicts. He was found guilty of possessing illegal arms and no date has been set for his sentencing. Those sentenced so far include smugglers, petty criminals, a Bollywood producer and policemen and customs officials who took bribes to let the explosives go unchecked.

An 83-year-old man was also jailed for life for planning the blasts.
Posted by: Fred || 06/06/2007 00:00 || Comments || Link || E-Mail|| [274 views] Top|| File under:
Two Arrested Over Pearl Murder
Islamabad, 5 June (AKI) - Pakistani police said on Tuesday that they have arrested two militants suspected of involvement in the 2002 kidnapping and murder of American journalist Daniel Pearl. According to local police, Attaur Rehman and Faisal Bhatti, were arrested on Monday in Kashmore, on the border between Sindh and Baluchistan. Both men are believed to be leading figures in Lashkar-e-Jhangvi, a militant group linked to al-Qaeda. However reports of their arrests are denied by lawyers for the men's families who alleged the pair were picked up four years ago by the secret services and held ever since.

Rehman, who also goes under the name Naim Bukhari, is suspected of supervising the detention of Pearl for several days before he was killed.

Daniel Pearl, a correspondent for the Wall Street Journal, was seized while researching a story on Islamic militants on January 23, 2002. His body was found buried on the outskirts of Karachi.

A police spokesman said four Kalashnikov rifles, two pistols and bomb-making material were found in the men's car.

Posted by: Steve || 06/06/2007 00:00 || Comments || Link || E-Mail|| [373 views] Top|| File under:
Iraq
(Thousands of) Turkish Troops Enter Iraq (or not)
Turkish officials: Troops enter Iraq By SELCAN HACAOGLU, Associated Press Writer

ANKARA, Turkey - Several thousand Turkish troops crossed into northern Iraq early Wednesday to chase Kurdish guerrillas who attack Turkey from bases there, two Turkish security officials said. Turkey's foreign minister denied its troops had entered Iraq.

Two senior security officials, speaking on condition of anonymity because they were not authorized to talk to the media, characterized the action as a "hot pursuit" raid that was limited in scope. They told The Associated Press it did not constitute the kind of large incursion that Turkish leaders have been discussing in recent weeks as Turkish troops built up their force along the border.

One official said the troops went less than two miles inside Iraq and were still there in late afternoon. "It is a hot pursuit, not an incursion," one official said.

The officials stood by their statement despite denials from Turkish and Iraqi officials.

Turkey's private NTV television quoted Foreign Minister Abdullah Gul as saying reports of a cross-border operation were false.

"There is no such thing, no entry to another country. If such a thing happens, then we would announce it," Gul said. "We are in a war with terror, we will do whatever is necessary to fight terrorism."

Several military officials at the Pentagon said they have seen nothing Wednesday that would confirm the reports of Turkish troops crossing the border into Iraq.

One military official said that small numbers of Turkish forces periodically move in and out of Iraq doing counterinsurgency operations, but not thousands at one time. The officials requested anonymity because of the sensitivity of the information.

The White House said there has been "no new activity" in northern Iraq to justify the press reports. Gordon Johndroe, a spokesman for the White House's National Security Council, said that U.S. officials in the region have confirmed that the activity is a continuation of Turkey's years-long campaign against the Kurdish PKK guerrillas of Kurdistan Workers' Party.

"The Turkish government reports no new incursions into northern Iraq," Johndroe said. "U.S. officials on the ground confirm no new activity."

Johndroe said Washington remains "concerned about the PKK and the use of Iraq as a safe haven."

Lt. Col. Christopher Garver, a military spokesman in Baghdad, said he could not confirm any Turkish troops were in Iraq but "we are looking into it and obviously we are very concerned."

The last major Turkish incursion into northern Iraq was in 1997, when about 50,000 troops were sent to the region.
Posted by: Glenmore || 06/06/2007 13:24 || Comments || Link || E-Mail|| [295 views] Top|| File under:
Death Penalty for 6 Baghdad Baddies
It's been a while since we've seen a court report. LOT'S more detail than we usually get in these reports - makes it way too long to copy here, but worth reading.



CCCI CONVICTS 51: SENTENCES 6 TO DEATH, 6 TO LIFE IMPRISONMENT

BAGHDAD, Iraq - The Central Criminal Court of Iraq (CCCI) convicted 51 individuals from May 13 - 19 for violations of the Iraqi Terrorist Law, Penal Code and Coalition Provisional Authority (CPA) Orders enforced by the Iraqi judiciary.

Three Iraqis were convicted and sentenced to death by the CCCI May 15 for violating Article 406 of the Iraqi Penal Code.

Convicted were:
Barag Hussain Ali, 18, Ahmad Muhammad Mahmud, 19, Adib Dali Muttar, 19.

They were directly involved in the murder of another detainee at Camp Cropper near Baghdad, Iraq.

Ahmad Hassan Ali, 25, Jasim Muhammad Hilal, 32 Ali Asama Ail Abrahim, 21 were convicted and sentenced to death May 16 for violating of Article 4/1 of the Terrorist Law. On Sept. 13, 2006 a joint patrol consisting of Macedonian and Iraqi Special Forces raided a farmhouse believed to be part of an insurgent training camp in Baghdad. Inside the house, joint forces found the three defendants dressed in military attire, carrying weapons and guarding two hostages who were blindfolded, handcuffed and had been beaten. During the raid, joint forces found two AK-47's, four magazines for the AK-47's, one Glock pistol, three pistol magazines, two pairs of handcuffs and one ski mask. The joint forces brought the two victims to MNF forces who treated their wounds and took statements from the victims, which included the names of all three defendants as individuals who had kidnapped and tortured them.

This article starring:
ADIB DALI MUTTAR
Iraqi Insurgency
AHMED HASAN ALI
Iraqi Insurgency
AHMED MUHAMAD MAHMUD
Iraqi Insurgency
ALI ASAMA AIL ABRAHIM
Iraqi Insurgency
BARAG HUSEIN ALI
Iraqi Insurgency
JASIM MUHAMAD HILAL
Iraqi Insurgency
Posted by: Glenmore || 06/06/2007 12:32 || Comments || Link || E-Mail|| [275 views] Top|| File under:
Thousands of Turkish Troops Enter Iraq
ANKARA, Turkey - Several thousand Turkish troops crossed into northern Iraq early Wednesday to chase Kurdish guerrillas who operate from bases there, Turkish security officials told The Associated Press.

Two senior security officials, speaking on condition of anonymity because they were not authorized to speak to the media, said the raid was limited in scope and that it did not constitute the kind of large incursion that Turkish leaders have been discussing in recent weeks.

"It is not a major offensive and the number of troops is not in the tens of thousands," one of the officials told the AP by telephone. The official is based in southeast Turkey, where the military has been battling separatist Kurdish rebels since they took up arms in 1984.

Posted by: Nimble Spemble || 06/06/2007 12:35 || Comments || Link || E-Mail|| [258 views] Top|| File under:
Emir Muhammed's Buddies Rolled Up Too
I guess he really was kind of important (see last post).



COALITION FORCES ATTACK VBIED NETWORK: 2 KILLED, 10 DETAINED

BAGHDAD, Iraq - Coalition Forces killed two terrorists and detained 10 suspected terrorists in raids targeting an al-Qaeda in Iraq vehicle-borne improvised explosive device network Wednesday morning.

Coalition Forces raided several locations in follow-on operations after a Tuesday raid that killed a senior leader in a Baghdad VBIED cell.


Presumably Muhammad Mahmud 'Abd Kazim Husayn al-Mashadani, also known as Abu Abdullah



When Coalition Forces entered a building in Baghdad, two suspected terrorists ignored an interpreter's instructions to comply with Coalition Forces' orders. The two men ran into the building and attempted to retrieve weapons visible inside.


Next time, follow instructions!!



Coalition Forces, reacting to the hostile threat, engaged the two men, killing them. One other suspected terrorist was detained on the scene and three vehicles used to transport weapons and personnel for the VBIED cell were destroyed.

In five other raids in Baghdad, Coalition Forces detained six suspected terrorists associated with the VBIED network and destroyed two vehicles used to transport weapons and personnel for the cell. A related raid south of Tarmiyah netted three suspects tied to the terrorist group.

Reports from suspected terrorists captured during the Coalition raids indicate there are IEDs in place around the city, which Coalition Forces are now identifying and neutralizing.

Intelligence reports also indicate that the VBIED cell is responsible for chlorine attacks, assassination attempts against Iraqi officials and other high-profile attacks in Baghdad.

"Targeting the al-Qaeda in Iraq VBIED network is a top priority for Coalition Forces," said Lt. Col. Christopher Garver, MNF-I spokesperson.

"We continue to work to reduce and eventually eliminate the ability of terrorists to attack innocent Iraqis."
Posted by: Glenmore || 06/06/2007 12:32 || Comments || Link || E-Mail|| [288 views] Top|| File under:
AQ Emir Muhammad Something Killed in Raid
I don't know who this guy is, but he was important enough to be named in the press release.



AL-QAEDA LEADER KILLED IN BAGHDAD

BAGHDAD, Iraq - Coalition Forces killed a terrorist leader and detained three other suspected terrorists during an operation in Baghdad June 5 to disrupt a bombing network in the city.
Intelligence reports indicated the targeted building in the raid was a residence known to be a safe house for the targeted individual.

As Coalition Forces were securing the targeted building, numerous suspected terrorists attempted to flee and were detained by ground forces. One terrorist made continuous hostile attempts to evade the ground forces and refused to listen to instructions given by the interpreter with Coalition Forces. Coalition Forces, responding in self-defense, engaged the terrorist, killing him. Three suspected terrorists were also detained during the raid.

Muhammad Mahmud Abd Kazim Husayn al-Mashadani, also known as Abu Abdullah, was the terrorist killed during the raid. He was a known al-Qaeda emir in the Hay al-Jamah area of Baghdad and part of a deadly vehicle-borne improvised explosive device cell. He was positively identified as Muhammad Mahmud Abd Kazim Husayn al-Mashadani by associates and individuals detained during the raid.

"A key link in the VBIED network has been removed," said Lt. Col. Christopher Garver, MNF-I spokesperson. "We will continue to assault the VBIED network in order to stop their indiscriminate attacks against the people of Iraq."

This article starring:
ABU ABDULLAH
al-Qaeda in Iraq
Lt. Col. Christopher Garver
MUHAMAD MAHMUD ABD KAZIM HUSEIN AL MASHADANI
al-Qaeda in Iraq
Posted by: Glenmore || 06/06/2007 12:27 || Comments || Link || E-Mail|| [390 views] Top|| File under:
Twin Bombs Rock Baghdad Shrine Area
BAGHDAD (AP) - Car bombings shook the streets leading to Baghdad's most revered Shiite Muslim shrine Wednesday, and police reported at least seven people were killed and 27 others wounded. The simultaneous blasts at two key intersections in the Kazimiyah district were the latest blows in an unending series of apparent attacks by Sunni extremists bent on terrorizing Iraq's Shiite majority and inflaming hostilities between the two sects.
In one of Wednesday's bombings, a parked car exploded at al-Zahraa Square, an intersection a half-mile from the large, golden-domed Kazimiyah shrine, in an area of closely packed homes and shops that is largely controlled by al-Sadr's Mahdi Army militia. Hussein Alwan, 50, a bakery shop owner, said there were no police or troops nearby to be targeted, "just civilians." "We rushed over and saw people dead or injured in burning cars, and we tried to save them while waiting for the firemen and ambulances," he said.

The second explosion, also of an unoccupied vehicle, occurred at the Aden intersection, at the western entrance to the Kazimiyah quarter. Police, meanwhile, found and disabled a third car bomb on a Kazimiyah street, said an officer at the Interior Ministry, speaking on condition of anonymity because he was not authorized to release the information. Police initially put the death toll at five, but raised it to seven as the morning wore on.
Posted by: Steve White || 06/06/2007 11:12 || Comments || Link || E-Mail|| [260 views] Top|| File under:
U.S. dropping Tickets to Paradise bombs on Iraq at twice last year's rate
BAGHDAD: Four years into the war that opened with "shock and awe," U.S. warplanes have again stepped up attacks in Iraq, dropping bombs at more than twice the rate of a year ago.

The airpower escalation parallels a nearly four-month-old security crackdown that is bringing 30,000 additional U.S. troops into Baghdad and its surroundings — an urban campaign aimed at restoring order to an area riven with sectarian violence.

It also reflects increased availability of planes from U.S. aircraft carriers in the Persian Gulf. And it appears to be accompanied by a rise in Iraqi civilian casualties.

In the first 4 1/2 months of 2007, American aircraft dropped 237 bombs and missiles in support of ground forces in Iraq, already surpassing the 229 expended in all of 2006, according to U.S. Air Force figures obtained by The Associated Press.

"Air operations over Iraq have ratcheted up significantly, in the number of sorties, the number of hours (in the air)," said Col. Joe Guastella, Air Force operations chief for the region. "It has a lot to do with increased pressure on the enemy by MNC-I" — the Multinational Corps-Iraq — "combined with more carriers."

The Air Force report did not break down the specific locations in Iraq where bombings have been stepped up. But U.S.-led forces also are locked in new and dangerous fronts against insurgents outside Baghdad in such places as Diyala, a province northeast of the capital.

A second U.S. Navy aircraft carrier on station since February in the Persian Gulf has added some 80 warplanes to the U.S. air arsenal in the region.

At the same time, the number of civilian Iraqi casualties from U.S. airstrikes appears to have risen sharply, according to Iraq Body Count, a London-based, anti-war research group that maintains a database compiling news media reports on Iraqi war deaths.

Zarqawi was a "civilian".



The rate of such reported civilian deaths appeared to climb steadily through 2006, the group reports, averaging just a few a month in early 2006, hitting some 40 a month by year's end, and averaging more than 50 a month so far this year.

Those are maximum tolls based on news reports, and they count those killed by Army helicopter fire as well as by warplanes, Iraq Body Count's John Sloboda said. The count is regarded as conservative, since it doesn't include deaths missed by the international media.

The U.S. military itself says it doesn't track civilian casualties.

"The reality of civilian deaths is a year-on-year increase," said Sloboda, a psychology professor at Britain's Keele University. "This particular part of it — airstrikes — have rocketed up more than any other."

Air Force figures show that, after the thousands of bombs and missiles used in the 2003 "shock and awe" invasion, U.S. airpower settled down to a slow bombing pace: 285 munitions dropped in 2004, 404 in 2005 and 229 in 2006, totals that don't include warplanes' often-devastating 20mm and 30mm cannon or rocket fire, or Marine Corps aircraft.

The number of Air Force and Navy "close air support" missions, which usually involve a flyover show of force or surveillance work, rather than bombing, also has grown by some 30 to 40 percent this spring, said Army Lt. Col. Bryan Cox, a ground-forces liaison at the regional air headquarters.

Examples of attacks, as reported in the Air Force's daily summary:

_Last Friday, an Air Force F-16 fighter dropped a guided 500-pound bomb near the northern city of Tal Afar that destroyed a vehicle laden with explosives to be used as a bomb.

_The day before, an F-16 dropped a similar bomb on "an inaccessible building being used by insurgents" near Samarra, north of Baghdad, with "good effects."

_Last Wednesday, another F-16 dropped bombs on "an illegal bridge and an insurgent vehicle in Baghdad."

Police and other Iraqi sources sometimes report civilian casualties in such airstrikes that are not reflected in the official U.S. accounts.

Air Force Col. Gary Crowder, deputy director of the regional air operations center, said such casualties "pale in comparison" with civilian casualties from ground combat.

"In Iraq, we minimize our deployment of air-delivered weapons in populated areas," he said.

Crowder, Guastella and Cox were interviewed outside Iraq at the regional U.S. air headquarters. Journalists are allowed to visit that low-profile base on condition they don't disclose its location, a politically sensitive matter to the host country.

Air attacks in Iraq are still relatively low compared with the numbers of weapons dropped in Afghanistan — 929 this year as of May 15.


Posted by: GolfBravoUSMC || 06/06/2007 03:28 || Comments || Link || E-Mail|| [282 views] Top|| File under:
Gunmen kill priest in Iraq
MOSUL - Gunmen murdered a Catholic priest and three assistants in the northern Iraqi city of Mosul, which Pope Benedict condemned as a 'senseless killing'.

Iraqi police said Chaldean Catholic priest Ragheed Aziz Kani and his assistants were killed near the church of Rouh Al Quds after leading Sunday prayers in eastern Mosul, 390 km (240 miles) north of Baghdad on Sunday. Police sources said gunmen stopped Kani's car, dragged him and his assistants out and shot them dead.

Iraqi sources say Al Qaeda-inspired militants are behind the attacks against Christians in Mosul, a religiously and ethnically mixed city of around 3 million people. It is also home to ethnic Kurds, Shias and Sunni Arabs, as well as some Turkmen and Christians.

In a telegram sent on his behalf to Mosul's bishop of the Chaldean Rite Catholics on Monday, Pope Benedict said he was 'deeply saddened'. The Pope paid tribute to the 'costly sacrifice' of those killed and prayed that their deaths would 'inspire in the hearts of all men and women of goodwill a renewed resolve to reject the ways of hatred and violence.'


Um, sure, your Holiness, we'd all like to see that; in the meantime bless the Marines and soldiers who go in harms way to protect the flock.
Posted by: Steve White || 06/06/2007 00:00 || Comments || Link || E-Mail|| [261 views] Top|| File under:
Iraqi cops shoot female splodydope
BAGHDAD - Iraqi police opened fire on a female suicide bomber as she approached a Baghdad recruitment centre on Tuesday, blowing up her explosives belt but preventing a far deadlier attack.

"A woman wearing a suicide belt tried to blow herself near a national police recruitment centre near Sadr Al Qanat," interior ministry operations director Brigadier General Abdel Karim Khalaf told AFP. "Some elements of the mechanised brigade saw a suspicious woman and ordered her to stop, but she didn't respond and approached the recruits, so they opened fire on her and she exploded," he added.

Security and defence officials said three police were lightly wounded in the attack, but Khalaf could not confirm this.


Stupid, stupid, stupid, unfortunate young woman, allowed herself to be used by a group of nasty men too cowardly to strap on a boom vest themselves, and now she's dead.
Posted by: Steve White || 06/06/2007 00:00 || Comments || Link || E-Mail|| [257 views] Top|| File under:
Exploding orc in Anbar kills at least 15
A suicide bomber struck a gathering of anti-al-Qaida tribal leaders in troubled Anbar province on Tuesday, blowing up his car as they met, killing at least 15 people, police and hospital officials reported.

The elders belonged to the al-Buissa tribe, a majority of whom have joined in an alliance, the Anbar Salvation Council, against the group al-Qaida in Iraq. Police said the car bomb exploded in their midst as they sought to solve a tribal dispute in a market in Amiriyah, 65 kilometers west of Baghdad. As many as 18 people were killed and 15 wounded, according to police and Dr. Ahmed Hussein of Fallujah hospital. A US military spokesman in the area, Marine Maj. Jeff Pool, put the number of dead at 15 and the wounded at 13.
Posted by: Fred || 06/06/2007 00:00 || Comments || Link || E-Mail|| [268 views] Top|| File under:
Israel-Palestine-Jordan
Hamas and Fatah militants clash in Gaza
Is lunch over *already*? That was some mighty fine pie.

Hamas and Fatah forces fought a major gun battle on Tuesday in the Gaza Strip near the Karni commercial crossing. The incident is the most serious flare-up in factional fighting in two weeks. An officer with Palestinian President Mahmoud Abbas's Presidential Guard said a "large number" of Hamas militants attacked a key Presidential Guard position near the crossing, wounding at least one guard member. The Presidential Guard officer said the Hamas fighters attempted to infiltrate the position but were pushed back by the Presidential Guard, a Fatah-dominated force which receives U.S. backing.

Hamas, which leads a Palestinian unity government with Abbas's Fatah faction, confirmed the nearly three-hour-long gun battle near Karni but said the Presidential Guard initiated the exchange. A senior Western security source, who spoke on condition of anonymity, said there were several injuries on the Hamas side. Hamas had no immediate comment on whether its forces sustained any casualties.

The Western security source said Hamas attacked the same position, a Presidential Guard training base next to Karni, on May 15 at the height of last month's factional fighting between Fatah and Hamas. Tuesday's flare-up near Karni was the most serious since a shaky ceasefire between Fatah and Hamas took hold two weeks ago after a wave of factional fighting killed some 50 Palestinians.

A senior Western security source said between 50 and 100 Hamas militants took part in the morning assault, but those figures could not be independently confirmed. "They (the Hamas militants) tried to take over the crossing but were repulsed," the Western security source said.
Posted by: Fred || 06/06/2007 00:00 || Comments || Link || E-Mail|| [271 views] Top|| File under:
Syria-Lebanon-Iran
Lebanon: Militants' Morale crumbling as they start surrendering
According to the latest news from Nahr-el Bared refugee camp, the morale of Fatah al-Islam is crumbling and their leader Shaker al-Absi has rolled up his prayer mat and caught the last flying carpet to Damascus threatened to kill all those that surrender. But many fighters have surrendered or in the process of doing so. According to the latest report 22 have surrendered to Fatah mainstream organization. Fatah mainstream is fully supportive of the army and it is expected that all those that surrender will be turned over to the justice department.


D'ya think Hezbollah will lend out an old rusty amb'lance shot full of holes by Israeli American missiles?

Lebanon's prime minister Fouad Siniora has promised all those that surrender a fair trial.


Right after a fair execution

Fighting nevertheless continues at Nahr-el Bared amidst reports that the army has tightened its grip on the terrorists to finish them off as planned. Lebanon is battling on several fronts to crush Islamist militants after deadly firefights broke out in a second Palestinian refugee camp and another bomb blast struck the capital. The situation remained tense around two refugee camps at opposite ends of the country where the army has been fighting armed militias which operate outside the control of the Lebanese authorities. In all, 108 people have been killed in 17 days of bloodshed, the deadliest internal feuding since the 1975-1990 civil war that has added to tensions in a country already in the grip of an acute political crisis.

The unrest is centered around the Nahr al-Bared camp on the shores of the Mediterranean in northern Lebanon where troops have been laying siege to Al-Qaeda inspired Sunni Muslim extremists from Fatah al-Islam. But fears it could spread through other camps were fuelled when deadly fighting broke out Sunday at the Ein al-Helweh camp between the army and members of another shadowy group known as Jund al-Sham or Soldiers of Damascus.


I thought it was "Soldiers of the Levant," but I guess they're better at Arabic than I am.

And underscoring the fragile security situation, a bomb ripped through a public bus in Christian east Beirut on Monday, wounding at least 13 people, a security source said. The explosion in the mixed residential and industrial district of Sed al-Baushrieh was the fourth to rock Lebanon since the clashes between the army and the Islamists broke out on May 20. "The bombings and the clashes are connected," Information Minister Ghazi Aridi said after an emergency cabinet meeting.

Footage broadcast by Lebanese television showed the bus had been burned out by the force of the explosion. Several parked cars and the facade of a nearby shopping centre were also badly damaged. The security source said one suspect had been arrested.

The blast came as sporadic battles erupted again around Nahr al-Bared, where the well-armed band of Fatah al-Islam fighters have been able to resist the superior firepower of the Lebanese military for more than two weeks. However, the situation remained calm around Ein al-Helweh in the southern city of Sidon on Tuesday after the fighting that left two Islamists and two soldiers dead on Monday. "We cannot feel safe when there are lawless areas with armed Islamists," complained businessman Mohamad Zein as hundreds of Palestinian refugees set up temporary homes in the city's parks.

The latest flare-up raised concerns the violence could spread to more of the 12 camps which hold well over half the 400,000 Palestinians in Lebanon, mostly in conditions of abject poverty, and have become breeding grounds for extremism. Jund al-Sham, which has no clear hierarchy or particular leader, is believed to have about 50 militants armed with assault rifles, mortars and rocket-propelled grenades.

In north Lebanon, army troops including about 1,000 crack commandos were tightening the noose around the militants holed up in Nahr al-Bared, where both sides are vowing to fight to the end. "We will never surrender... we will fight till the last drop of blood," Fatah al-Islam spokesman Abu Salim Taha told Al-Jazeera television on Sunday. Prime Minister Fouad Siniora has warned Fatah al-Islam to surrender or be wiped out.

Washington announced it was considering sending more supplies to the Lebanese army after Congress last month approved a seven-fold increase in military assistance for 2007 to 280 million dollars. "There are some additional items that are already under consideration that we are talking about with the Lebanese forces," said US national security adviser Stephen Hadley.

The earlier US aid package had already drawn strong criticism from Russia whose Foreign Minister Sergei Lavrov warned of its potential to "destabilize" Lebanon. But Lebanon's prime minister responded by saying" Who will defend Lebanon if our army is weak ?"

It is not known whether the army is planning to enter the Nahr al-Bared camp for a final ground assault . By longstanding convention, it does not enter Lebanon's Palestinian refugee camps, leaving security inside to militant groups. Fatah al-Islam, a tiny but well-armed band of Sunni extremists which first surfaced only last year, is believed to have about 250 fighters, according to the prime minister.

This article starring:
ABU SALIM TAHA
Fatah al-Islam
businessman Mohamad Zein
Foreign Minister Sergei Lavrov
Fouad Siniora
Information Minister Ghazi Aridi
SHAKER AL ABSI
Fatah al-Islam
US national security adviser Stephen Hadley
Fatah al-Islam
Jund al-Sham
Posted by: Fred || 06/06/2007 00:00 || Comments || Link || E-Mail|| [412 views] Top|| File under:
7 Lebanon gunnies surrender to Fatah
Lebanese troops pounded Islamic gunmen hiding in a Palestinian refugee camp in northern Lebanon on Tuesday, on the fifth straight day of the military's sustained assault to crush the Fatah al-Islam fighters.

Meanwhile, seven Fatah al-Islam members surrendered to the mainstream Palestinian faction of Fatah in the southern parts of the besieged Nahr el-Bared refuge camp near his northern port city, a Palestinian commander said. It was the first sign that a major Palestinian faction - in this case the Fatah group of Palestinian Authority Chairman Mahmoud Abbas - responded to calls by Lebanese authorities to actively campaign against the al-Qaida inspired Fatah al-Islam.

From his base in the southern Ein el-Hilweh Palestinian camp, Fatah commander Maj.-Gen. Khaled Aref told The Associated Press that the seven in Nahr el-Bared came over to Fatah positions there, handed over their weapons and pledged to stay out of the fighting. Aref also said that Fatah was trying to convince Palestinian residents of the camp who had sided with the gunmen to abandon the fight wreaking destruction on their homes.

After an overnight lull, fighting in Nahr el-Bared resumed Tuesday, with exchanges of heavy gunfire and sporadic explosions ringing out from the camp. Troops shelled the gunmens' hideouts with artillery fire, sending up plumes of white and gray smoke. Since Friday, when the army launched its offensive to drive the insurgents out, periods of lull and fierce fighting have alternated at the Nahr el-Bared camp and its outskirts. The army stepped up its offensive against the militants, who have embraced an al-Qaida-style doctrine, rejected government demands to surrender and vowed to fight to the death.

More than 100 people have been reported dead since the fighting first broke out May 20 between the army and Fatah al-Islam. It is the worst internal violence since the end of Lebanon's 1975-90 civil war. On Monday, the insurgents clashed with Lebanese troops in the Ein el-Hilweh camp - which is Lebanon's single largest Palestinian camp - threatening to open a new flashpoint that could complicate the military effort to defeat Fatah al-Islam. Two government soldiers and one of the gunmen were reported killed in the fighting at Ein el-Hilweh, in the southern city of Sidon, which began when the Jund al-Sham group attacked army outposts late Sunday.

But on Tuesday, Ein el-Hilweh remained calm. A security force made up of Palestinian Islamic factions that was set up to prevent further Jund al-Sham frictions with the army, was expected to deploy in the camp's neighborhoods that were the scene of Monday's clashes.

The bombardment of Nahr el-Bared has angered Palestinians in some of Lebanon's 11 other refugee camps and there were fears that fighting could spread. Ten soldiers have been killed and 44 wounded at Nahr el-Bared since Friday. Army casualties since the fighting began stood at 45 dead at Nahr el-Bared and two at Ein el-Hilweh. About 60 Fatah al-Islam operatives were also reported killed. At least 20 civilians have been reported dead at Nahr el-Bared, but recent civilian casualties were unknown. About 5,000 Palestinian refugees - and a couple of hundred gunmen - are believed to be still in Nahr el-Bared.
Posted by: Fred || 06/06/2007 00:00 || Comments || Link || E-Mail|| [277 views] Top|| File under:
Militant mastermind takes last flying carpet to Damascus
"Ma, don't wait up! I have to go away for a while. Give Allan my regards!"

Damascus, 5 June (AKI) -A man Lebanese authorities believe to be the mastermind in a series of attacks allegedly carried out by the militant Palestinian group Fatah al-Islam has fled Lebanon and is now in Syria, according to to a Lond-based pan-Arab newspaper.

"Curly-toed track shoes, don't fail me now!"

Lebanese judicial sources cited by the daily al-Sharq al-Awsat said the man, described as a young Lebanese, but not identified by name, plotted several attacks on military and tourist targets. The sources also said they believe he received instructions from abroad. The man also planned the recent clashes between the Lebanese army and Fatah al-Islam fighters based in the Palestinian refugee camp of Nahr al-Bared in northern Lebanon, according to information provided by several Fatah al-Islam fighters captured in the fighting.

According to al-Sharq al-Awsat, four Saudi Arabians allegedly linked to Fatah al-Islami were arrested in Lebanon where they were apparently involved in training the militants based there.

What a surprise, well no....
Posted by: Steve || 06/06/2007 00:00 || Comments || Link || E-Mail|| [258 views] Top|| File under:
Today's tech notes...
I'm in the process of migrating the comments from MySQL to Postgres, which is a more robust database. Right now we're making two copies of each comment, one to each database, while I copy the old comments a month at a time. Occasionally things will get out of synch, but I'm hoping they'll be brought back to where they're supposed to be when the process is done.

Once I've moved the comments, which is the largest table, I'll move the articles. When they've been moved, I'll shut down MySQL.

If Postgres isn't robust enough to handle the load -- which it should be -- I can always use Oracle. I'll just have to rewrite major chunks of my code, rather than the minor chunks I'm dealing with now.
Posted by: Fred || 06/06/2007 00:00 || Comments || Link || E-Mail|| [466 views] Top|| File under:
Who's in the News
77
[untagged]
Bookmark
E-Mail Me
The Classics
The O Club
Rantburg Store
The Bloids
The Never-ending Story
Thugburg
Gulf War I
The Way We Were
Bio
Merry-Go-Blog
Hair Through the Ages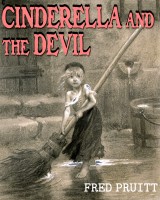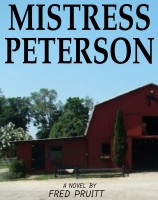 On Sale now!


A multi-volume chronology and reference guide set detailing three years of the Mexican Drug War between 2010 and 2012.

Rantburg.com and borderlandbeat.com correspondent and author Chris Covert presents his first non-fiction work detailing the drug and gang related violence in Mexico.

Chris gives us Mexican press dispatches of drug and gang war violence over three years, presented in a multi volume set intended to chronicle the death, violence and mayhem which has dominated Mexico for six years.
Click here for more information


Meet the Mods
In no particular order...


Steve White
Seafarious
Pappy
lotp
Scooter McGruder
john frum
tu3031
badanov
sherry
ryuge
GolfBravoUSMC
Bright Pebbles
trailing wife
Gloria
Fred
Besoeker
Glenmore
Frank G
3dc
Skidmark
Alaska Paul



Better than the average link...



Rantburg was assembled from recycled algorithms in the United States of America. No trees were destroyed in the production of this weblog. We did hurt some, though. Sorry.
18.232.188.89