Afghanistan
9 children among 13 dead in suicide attack in Afghan market
[FOXNEWS] Nine Afghan schoolchildren and two international service members are among the 13 people killed by a suicide bomber in eastern Afghanistan today.

The bomber struck outside a government office as the children walked nearby. They attended a school in the neighborhood that had just let pupils out for the day.

A provincial police chief says American forces were also passing by as the explosives went off. The U.S.-led military coalition confirms that two service members died in the explosion, but it didn't confirm their nationalities.

An Afghan policeman was also killed.

Elsewhere today, seven more Afghan civilians, including two children, were killed when their vehicle hit a bomb in the road in an eastern Afghan province.
Posted by: Fred || 06/04/2013 00:00 || Comments || Link || E-Mail|| [6461 views] Top|| File under: Taliban
Africa Horn
Somali Islamists Parade Kenyan Hostages
[An Nahar] Somalia's Islamist fighters have paraded two prisoners, believed to be Kenyans captured last month after a cross border raid, witnesses said Monday.

"Hundreds of people came to see the hostages who the Shabaab said were Kenyans," said Ali Moalim, who was among the crowds who gathered Sunday in Jilib, an Islamist-controlled southern Somali region of Lower Juba.

Last month Shabaab fighters attacked a Kenyan police border post, killing five and claiming to have kidnapped two.

"The two men looked miserable," said Abdurahman Isa, another witness, adding that rifles and ammunition allegedly captured at the same time were also paraded alongside the men.

Kenya has been hit by a wave of grenade and gun attacks since its army invaded Somalia in 2011 to attack the al-Qaeda-linked Shabaab, who vowed

Dire Revenge™

.

Kenyan troops remain in southern Somalia but have since been integrated into an African Union


...a union consisting of 53 African states, most run by dictators of one flavor or another. The only all-African state not in the AU is Morocco. Established in 2002, the AU is the successor to the Organisation of African Unity (OAU), which was even less successful...


force.

The Shabaab have previously broadcast videos of kidnapped Kenyan soldiers and civil servants.

Posted by: Fred || 06/04/2013 00:00 || Comments || Link || E-Mail|| [6461 views] Top|| File under: al-Shabaab
Africa North
Tunisia Soldier Killed by 'Friendly Fire'
[An Nahar] Tunisian soldiers accidentally

rubbed out

a colleague during an operation targeting an al-Qaeda-linked jihadist group in the country's western border region, the interior ministry said on Monday.

"The army set a trap for the terrorist elements but a soldier left his position and his comrades told him to stop, believing that he was a terrorist, before opening fire," ministry

front man

Mokhtar Ben Nasr said.

The director of the regional hospital in Kasserine, Salah Amri, said the soldier was hit by five bullets overnight on Sunday-Monday.

The operation took place on Mount Chaambi, the rugged border area near Algeria where the military has been hunting armed Islamists with links to al-Qaeda since December.

The army intensified its search at the end of April, after landmines planted by the jihadists to protect their base

maimed

more than a dozen soldiers and members of the national guard, some seriously.

On Saturday, three soldiers were

maimed

in the same area when a landmine went kaboom! underneath their vehicle, bringing to around 20 the number of military personnel

maimed

since the end of April.

Posted by: Fred || 06/04/2013 00:00 || Comments || Link || E-Mail|| [6460 views] Top|| File under: Salafists
Arabia
Bahrain Court Jails Three Protesters
[An Nahar] A Bahrain court on Monday tossed in the slammer
Drop the gat, Rocky, or you're a dead 'un!
three protesters for up to 15 years on charges including attempting to kill a policeman and taking part in anti-government demonstrations, a lawyer said.

The main defendant was given 15 years for trying to kill the officer, as well as joining protests and taking part in violence in June 2012 in a Shiite village near the capital Manama, the lawyer said.

The second got 10 years, also for attempted murder and participating in protests and violence, while the third was tossed in the slammer
Drop the gat, Rocky, or you're a dead 'un!
for five years, the lawyer said, requesting anonymity.

Posted by: Fred || 06/04/2013 00:00 || Comments || Link || E-Mail|| [6460 views] Top|| File under: Arab Spring
Bangladesh
Ctg south Shibir chief held
[Bangla Daily Star] Law enforcers arrested the president of Chittagong south district unit of Islami Chhatra Shibir, student wing of Jamaat-e-Islami, Monday morning for his alleged involvement with vandalism and arson during recent hartal days.

A team of Kotwali police arrested Tarique Hossain at a city residence, reported our correspondent quoting Shah Abdur Rouf, assistant commissioner of Chittagong Metropolitan Police (Panchlaish zone).

The arrestee was accused in several cases for vandalising public property, torching vehicles and conducting destructive activities during the recently passed hartal days.
Posted by: Fred || 06/04/2013 00:00 || Comments || Link || E-Mail|| [6463 views] Top|| File under: Jamaat-e-Islami
Caucasus/Russia/Central Asia
Libyan insurgent jailed in Ingushetia
The Supreme Court in Russian republic of Ingushetia has sentenced a Libyan national to four years in jail. Suleiman Osman Uheida, also known as Abu Khalid, was found guilty of organizing an Islamic armed group and of illegal possession of a weapon. When sentencing Uheida, the court said it took into account his cooperation with investigators.

The investigators said Uheida had been taking part in Islamist insurgency activities in the North Caucasus since 1995. They said that, in 2011, Doku Umarov appointed Uheida the leader (qadiy) of the Shari'a court of Imarat Kavkaz (the Caucasus Emirate).
Posted by: ryuge || 06/04/2013 00:00 || Comments || Link || E-Mail|| [6460 views] Top|| File under:
Dagestani mayor seized by security officers and whisked away by helicopter
One of the most powerful government figures in Russia's restive Caucasus region has been detained in dramatic fashion in connection with a murder probe. A team of 40 security officers in masks swooped on Said Amirov, the mayor of Makhachkala in Dagestan, and then whisked him away in a helicopter.

Amirov, who has survived 16 assassination attempts and is called "The Undying", was nabbed on suspicion of involvement in the death of Arsen Gadzhibekov, a state investigator, in 2011.

The long-standing mayor was seized at home on Saturday in a special operation that had armored personnel carriers blocking off local streets. By Sunday, Amirov, who has used a wheelchair since he was wounded in an attempt on his life in 1993, was already in Moscow, where he was escorted by special forces and carried up steps into the city's Basmanny Court. As he sat in a caged dock, he said, "I don't know why I was arrested. This is a politically fabricated case. It has no prospects. I will answer for every deed, every word, every sheet of paper."

Amirov's lawyer said, "My client categorically refuses to admit his charge. He believes he's become a victim of political games. A new leadership. New rows. There was a lot he got in the way of, he has a lot of enemies there [in Dagestan]."
Posted by: ryuge || 06/04/2013 00:00 || Comments || Link || E-Mail|| [6468 views] Top|| File under:
Kurd Rebels and Turkish Military Exchange Shots
[An Nahar] Kurdish rebels shot at a Turkish army base on the country's border with Iraq Monday, prompting soldiers to return fire, the military said, in the first reported hostilities since a March ceasefire.

The army said "a group of terrorists" fired shots at the base in the southeastern city of Sirnak, forcing return fire in "self-defense".

The military was referring to members of the Kurdistan Workers' Party (PKK) which has been pulling out of Turkey since early May in line with a peace accord.

A soldier was lightly injured in the exchange by a ricocheting stone, the army added. It was not immediately clear whether any fighters in the PKK ranks

were maimed

, or why the exchange took place.

It was the first clash reported by the army since it entered into a truce with the Kurdish rebels, who have been leaving Turkey in groups under a peace deal Ankara reached with their jugged
Please don't kill me!
leader, Abdullah Ocalan.

The 2,000 rebels in the border area said they would complete their retreat before the beginning of winter, marching through the mountainous border zone to their safe havens in northern Iraq, where their command base is located.

But the PKK, blacklisted as a terrorist organization by Turkey and much of the West, said it would stop the retreat and return fire if it was attacked by Turkish forces.

Posted by: Fred || 06/04/2013 00:00 || Comments || Link || E-Mail|| [6462 views] Top|| File under:
Protester Dies in Istanbul Clashes, Erdogan Says Situation 'Calming Down'
[An Nahar] A young demonstrator was killed in Istanbul by a car that rammed into a crowd during a wave of protests against Turkey's government as Prime Minister Recep Tayyip Erdogan announced on Monday that the situation is "calming down."

"The situation in my country is now calming down... On my return from this visit, the problems will be solved," Erdogan told a news conference in Rabat during an official visit to Morocco.

A medics'union said the car killed Mehmet Ayvalitas, a member of a left-wing association, when it ploughed into demonstrators occupying a highway on Sunday, the third day of

festivities

between protesters and police, the Union of Turkish Doctors said in a statement.

Erdogan, who rejected on Monday talk of a "Turkish Spring," is facing down the worst protests in his decade-long rule as fresh

festivities

erupted between police and demonstrators in Ankara.

The PM defied protesters who accuse him of seeking to impose conservative Islamic reforms on secular Turkey, stressing that he was democratically elected.

"Was there a multi-party system in the Arab Spring countries?" he said in televised comments.

Agence

La Belle France

Presse photographers in Ankara later saw police fire tear gas and use water cannon to disperse stone-throwing demonstrators on the fourth day of violent protests that have swept scores of Turkish cities.

Rights groups say hundreds have been

maimed

in

festivities

nationwide that have pitted stone-throwing protesters against riot police firing tear gas and water cannons since Friday.

Erdogan's ally President Abdullah Gul on Monday urged calm and promised protesters that their voice had been heard.

"The messages delivered with good intentions have been received," he was quoted as saying quoted by the Anatolia news agency.

Erdogan struck a harder tone, vowing: "We will stand firm" against the protests and promising his supporters: "We'll overcome this."

With Turkey's allies calling for restraint and international human rights
...which often include carefully measured allowances of freedom at the convenience of the state...
groups denouncing the police crackdown, Gul acknowledged the demonstrators' right to protest but called for an end to the

festivities

.

"Democracy does not only mean elections," he said, adding: "I am calling on all my citizens to abide by the rules and state their objections and views in a peaceful way, as they have already done."

Erdogan had earlier denounced demonstrators as "vandals".

He also lashed out at the social messaging service Twitter, used by many of the protesters.

"There is a troublemaker called Twitter, the worst of lies are in there," he told the Haberturk television channel on Sunday, citing false tweets about attacks against protesters and fatalities.

"What they call social media is the nuisance of societies. Society gets terrorized this way."

Istanbul's main Taksim Square, where the protests first erupted, was relatively quiet early Monday as people started the first workday since tensions boiled over on Friday.

But protesters' banners and barriers of scrap metal remained, suggesting they would return to resume days of demonstrations that have by some accounts left hundreds injured around Turkey.

Overnight, crowds marched on Erdogan's offices in Istanbul and in the capital Ankara, lighting fires and yelling: "Dictator, resign!... We will resist until we win."

The protest started as a small campaign against the redevelopment of Gezi Park near Taksim Square, a rare green spot in central Istanbul.

After the local protest was met with a tough police response, the unrest quickly spiraled into an outpouring of anger that threatens to tarnish Turkey's reputation as a model for the

Mohammedan

region.

"This is a movement which is a result of growing frustration and disappointment among secular segments of society who could not influence politics over the last decade," said Sinan Ulgen, a scholar at the think tank Carnegie Europe.

"This is an unprecedented, abrupt and unplanned public movement that has not been manipulated by any political party. It is a big surprise," he told AFP.

Erdogan's Justice and Development Party (AKP) is traditionally popular with conservative Islamic politicians and voters in Turkey, a secular state peopled mostly by

Mohammedan

s.

It has won three successive parliamentary elections, gaining almost 50 percent of the vote in 2011.

Analysts have cautioned against describing the protests as a "Turkish Spring", saying that Erdogan, unlike some Arab leaders toppled in recent years, was democratically elected.

But protesters feel his rule has polarized Turkish society, with opponents of the AKP government openly voicing concerns that Turkey is moving toward conservative Islam.

"We have had enough of the way Erdogan understands democracy and the way he wants to dictate his rules," said Ozgur Aksoy, a young engineer demonstrating in Gezi Park on Monday.

"It's not only about the park here, it is about everything else in the last 10 years. People are angry, very angry."

In 2004, the party tried to submit an amendment on banning adultery but had to back down amid criticism from opposition parties and women's groups.

Last year, Erdogan provoked outrage when he likened abortion to murder and again when he passed a contentious education reform allowing

holy man

al schools for the raising of what he described as a "pious generation."

More recently, Turkey's parliament passed legislation curbing alcohol sales and advertising, which would be the toughest in the republic's history if president Gul, a former AKP member, signs it into law.

Shrugging off the rising protests, Erdogan pushed ahead with what he said was a pre-planned four-day official trip abroad on Monday. His office said he was set to fly to Morocco, followed by Algeria and Tunisia.

Speaking before his departure, he pointed to elections set for in 2014, when observers expect Erdogan to run for president.

"My nation will give the necessary response in this election," he said. "If we are really resorting to anti-democratic practices, our nation will overthrow us."
Posted by: Fred || 06/04/2013 00:00 || Comments || Link || E-Mail|| [6461 views] Top|| File under: Arab Spring
India-Pakistan
Explosion kills two security personnel in Mastung
[BETA.DAWN] Two security personnel were killed and another two injured in an

kaboom

in Mastung town of Balochistan



...the Pak province bordering Kandahar and Uruzgun provinces in Afghanistan and Sistan Baluchistan in Iran. Its native Baloch propulation is being displaced by Pashtuns and Punjabis and they aren't happy about it...


on Monday, officials said.

An intelligence official, who requested not to be named since he was not authorised to speak to the media, told Dawn.com that two security personnel were killed and two injured in a remote-controlled blast in Splinji area of Mastung.

He said the forces were on routine patrolling duty in the area when they were targeted by

faceless myrmidons

through a remote-controlled bomb.

It was yet to be confirmed that where the bomb was planted, he said. A vehicle of the forces was also destroyed in the blast.

The injured

coppers

were brought to Combined Military Hospital for treatment.

Police and Frontier Corps (FC) personnel were quick at the spot after the incident.

No immediate arrests were carried out following the blast.

Militants have continued to target forces in this area for last some years.

There was no immediate claim of responsibility for the attack, however, officials said they suspected the involvement of Baloch

krazed killer

s.
Posted by: Fred || 06/04/2013 00:00 || Comments || Link || E-Mail|| [6462 views] Top|| File under:
Three ST men, JI worker shot dead in city
[Dawn] Three workers of the Sunni Tehrik


...formed in Karachi in 1992 under by Muhammad Saleem Qadri. It quickly fell to trading fisticuffs and assassinations with the MQM and the Sipah-e-Sahaba, with at least a half dozen of its major leaders rubbed out. Sunni Tehreek arose to become the primary opposition to the Deobandi Binori Mosque, headed by Nizamuddin Shamzai, who was eventually bumped off by person or persons unknown. ST's current leadership has heavily criticized the Deobandi Jihadi leaders, accusing them of being sponsored by Indian Intelligence agencies as well as involvement in terrorist activities...


and an activist of the Jamaat-e-Islami
...The Islamic Society, founded in 1941 in Lahore by Maulana Sayyid Abul Ala Maududi, aka The Great Apostosizer. The Jamaat opposed the independence of Bangladesh but has operated an independent branch there since 1975. It maintains close ties with international Mohammedan groups such as the Moslem Brotherhood. the Taliban, and al-Qaeda. The Jamaat's objectives are the establishment of a pure Islamic state, governed by Sharia law. It is distinguished by its xenophobia, and its opposition to Westernization, capitalism, socialism, secularism, and liberalist social mores...
were

bumped off

in the city on Sunday, police said.

They said that a violent clash between two rival groups in Shah Faisal Colony No 5 on Sunday led to the killing of three persons and injuries to two others.

They said that an exchange of gunfire between the two groups has also triggered fear and anxiety among the residents.

Shah Faisal SP Irfan Mukhtar Bhutto said: "Three persons

bumped off

while two others sustained injuries in the clash".

"We are investigating as to what had triggered the fighting," said DIG-East Zone Captain Tahir Naveed.

He said the victims were said to be workers of the ST.

The head of the emergency department of the Jinnah Postgraduate Medical Centre, Dr Seemin Jamali, said that two men were brought dead from Shah Faisal Colony and they were identified as Jawad alias Sunni and Fahim Abdul Majid.

She added that a third body was also brought to the health facility from the same area later on. The victim was identified as Muhammad Irfan.

She said that one

maimed

, Syed Karar Hussain, was brought at the hospital for treatment from the same area with bullet wounds to his leg.

A

front man

for the ST told Dawn that their three workers were murdered in Shah Faisal Colony.

Tension prevailed in the locality following the violent clash as shops and other commercial activities were shutdown.
Posted by: Fred || 06/04/2013 00:00 || Comments || Link || E-Mail|| [6462 views] Top|| File under: TTP
PTI MPA gunned down in Hangu
[BETA.DAWN] Newly elected Pakistain Tehrik-e-Insaf
...a political party in Pakistan. PTI was founded by former Pakistani cricket captain and philanthropist Imran Khan. The party's slogan is Justice, Humanity and Self Esteem, each of which is open to widely divergent interpretations....
(PTI) provincial

politician

Fareed Khan was

rubbed out

Monday by unknown

gunnies

in Hangu in restive Khyber-Pakhtunkhwa


... formerly NWFP, still Terrorism Central...


province, police said.

Fareed Khan's vehicle came under fire near his residence near Singair village in Hangu. Police said the

politician

and his driver were killed, while his brother Shahnawaz was injured in the attack.

Khan had won the May 11 general election as an independent candidate, and had later joined the PTI, the ruling party in Khyber-Pakhtunkhwa.

He won the PK-42 seat by securing 16,129, defeating influential Jamaat Ulema-e-Islam


...Assembly of Islamic Clergy, or JUI, is a Pak Deobandi (Hanafi) political party. There are two main branches, one led by Maulana Fazlur Rahman, and one led by Maulana Samiul Haq. Fazl is active in Pak politix and Sami spends more time running his madrassah. Both branches sponsor branches of the Taliban, though with plausible deniability...


-- Fazl (JUI-F) candidate and two times MPA Attiqur Rehman, who received 12,680 votes in the polls.

PTI chairman Imran Khan

... aka Taliban Khan, who is the lightweight's lightweight...
condemned the incident.

"Strongly condemn the murder of PTI MPA Fareed Khan from Hangu. May Allah give his family strength to bear the loss. My prayers go out to them," said the PTI chief.

Imran also telephoned KP Chief Minister Pervez Khattak and directed him to immediately make efforts to arrest the killers.

So far there has been no claim of responsibility for the killing from any

krazed killer

group.
Posted by: Fred || 06/04/2013 00:00 || Comments || Link || E-Mail|| [6460 views] Top|| File under: al-Qaeda in Pakistan
Syria-Lebanon-Iran
Hezbollah, Iraqi fighters take up position in Syria
Syrian rebels outside Damascus said Tuesday that thousands of Hezbollah and Iraqi fighters are massing on the outskirts of the capital in what appears to be a prelude to a large-scale ground invasion against towns they have held for months.

"Planes are dropping off fully armed fighters from Hezbollah and the Iraqi Fadl Brigades," said opposition activist Abu Yasser.

Hezbollah is a Lebanese-based terrorist group; the Fadl Brigades are Iranian-trained Shiite Muslim militants from Iraq. Both groups are likely destined for the fight in al-Qusayr, a town near the Lebanese border that is at the center of the rebels' supply routes for ammo and fighters, Yasser said.

The rebels have held the town for more than a year and have been defending their position against the Syrian military for weeks.

"People are concerned over a large-scale massacre once they capture al-Qusayr," he said.

Rebels based in the Damascus suburb of East Ghouta, the bread basket of the capital, have seen an influx of hundreds of thousands of Syrians fleeing the fighting, according to Yasser and other activists.

Analysts say Hezbollah has been fighting for Syrian dictator Bashar Assad in Homs, Aleppo and al-Qusayr but believe the scope of Hezbollah's involvement is exaggerated.

"We have heard reports that (Hezbollah) have forces in Aleppo, so it seems to me that the numbers are too high â?? these numbers don't tally with the actual capacity of Hezbollah," said Fawaz Gerges, director of the Middle East Center at the London School of Economics.

"Still, make no mistake about it, Hezbollah is in it for the long haul â?¦ until victory," he added.
Posted by: tipper || 06/04/2013 17:12 || Comments || Link || E-Mail|| [6461 views] Top|| File under:
Pro-Hizbullah Imam Escapes Assassination Attempt in Sidon
[An Nahar] The Imam of Quds mosque in the southern city of Sidon said Monday that assailants opened fire on him while he was heading for prayers but he escaped unscathed.

Sheikh Maher Hammoud told Voice of

Leb

radio (100.5) that the assailants fired around 20 rounds from a passing vehicle after he went out of his house in Quds square to head for prayers.

Hammoud hinted that "sympathizers with the Syrian opposition or any party seeking to ignite strife could be behind" the

liquidation

attempt.

But he denied to VDL (93.3) that he had accused any party.

Hammoud is close to Hizbullah which has sent fighters to Syria to support the regime of
Hereditary President-for-Life Bashir Pencilneck al-Assad


Trampler of Homs...


against rebels seeking to topple him.

The state-run National News Agency said the security forces found in Sidon a Toyota which initial investigation said was used in the attack on the Sheikh.

The army intelligence also managed to question its owner but it turned out that he had reported it stolen on Sunday, NNA said.

In a similar incident, assailants opened fire on the vehicle of Islamic Unity Mosque's Imam, Sheikh Ibrahim al-Braidi, in the Bekaa town of Qob Elias at dawn Monday.

The GMC Envoy, which was parked near his house, was partly burned.

Al-Braidi has close ties with Hammoud.

Posted by: Fred || 06/04/2013 00:00 || Comments || Link || E-Mail|| [6463 views] Top|| File under: Hezbollah
Main Suspect in Attack against Army in Arsal Fled to Syria
[An Nahar] The head of the group that assaulted the army checkpoint on the outskirts of the Bekaa town of Arsal fled into the neighboring country Syria, media reports said on Monday.

According to As Safir newspaper, the main suspect received a fatwa (legal edicts) by one of the Sheikhs in the Bekaa that allows attacking the army after his brother was killed in the battles in Homs.

Last week, three soldiers of the army's 6th brigade were killed overnight in an attack on their checkpoint in the town of Wadi Hmeid in the eastern border town of Arsal.

Media reports said that the

gunnies

, riding in a Hummer, had fled to Syrian territories after the attack.

On Friday, Army Intelligence jugged
Youse'll never take me alive coppers!... [BANG!]... Ow!... I quit!
the brother of a Lebanese suspect involved in the attack, media reports said.

So far two Lebanese nationals and a Syrian, who is residing in the Bekaa town of Shtaura, have been placed in durance vile
Drop the gat, Rocky, or you're a dead 'un!
Posted by: Fred || 06/04/2013 00:00 || Comments || Link || E-Mail|| [6468 views] Top|| File under: Govt of Syria
Lebanese, Syrian Gunmen Held Trying to Nab Syrian from Aley
[An Nahar] [An Nahar] An army patrol on Sunday managed to arrest three Lebanese men and two Syrians as they were trying to kidnap a Syrian man in the Mount

Leb

region of Aley, LBCI television reported.

Army troops stopped the group's car in Aley's western neighborhood after spotting a fake license plate on the vehicle and found weapons in their possession, the TV network said.

"During interrogation, it turned out that they were trying to abduct a Syrian man to swap him for another who is held in Qusayr" in Homs province, LBCI added.

It identified the three Lebanese as Samir Ghazi, Ali Awaita and Akram Omar and the two Syrians as Alaa and Abdul Rahman al-Shibani.

Earlier on Sunday, the army tossed in the slammer
Drop the rosco, Muggsy, or you're one with the ages!
two people in the northern town of Ehden for transporting weapons and ammunition.

Posted by: Fred || 06/04/2013 00:00 || Comments || Link || E-Mail|| [6461 views] Top|| File under: Govt of Syria
Missile Kills 26, including 8 Youths, in Syria Village
[An Nahar] A missile hit a village near Syria's second city of Aleppo overnight, killing 26 people including six women and eight children, the Syrian Observatory for Human Rights said on Monday.

"At midnight on Sunday, 26 people were killed, including six women and eight children, when what appears to have been a surface-to-surface missile struck the village of Kfar Hamra," said the Observatory.

"Regime forces have taken surrounding orchards and are trying to take the village, and then to break the rebel siege of Nubl and Zahra," two villages north of Aleppo, the

Britannia

-based watchdog added.

The Syrian army launched in the past few days an offensive in the north of the country with the aim of advancing on Azaz, a rebel stronghold 45 kilometers (28 miles) north of Aleppo.

The rebels control nearly all of the countryside around Aleppo, Syria's commercial capital before the outbreak in 2011 of an armed uprising in which more than 94,000 people are estimated to have died so far.

Posted by: Fred || 06/04/2013 00:00 || Comments || Link || E-Mail|| [6495 views] Top|| File under: Govt of Syria
Tripoli Fighting Death Toll Rises to 5 as Sniper Fire Targets ISF, Army Troops
[An Nahar] The

corpse count

in the renewed rounds of fighting in the northern city of Tripoli


...a confusing city, one end of which is located in Lebanon and the other end of which is the capital of Libya. Its chief distinction is being mentioned in the Marine Hymn...


rose to five on Monday afternoon, after cautious calm in the morning.

"A man from the Zaizoun family was killed by sniper fire in Tripoli's al-Riva," MTV reported.

Sniper fire

maimed

two members of the Internal Security Forces, one critically, in al-Mallouleh area, the National News Agency said.

It later reported that three army troops were also

maimed

by sniper fire in the city.

Meanwhile,


...back at the barn, Bossy was furiously chewing her cud and thinking...


"two people were killed when a car leaving Jabal Mohsen came under gunfire, as three other people managed to escape unharmed in an army armored vehicle," Voice of

Leb

radio (93.3) reported.

Earlier, NNA said snipers "fired on anything that moved" in Bab al-Tabbaneh, Jabal Mohsen, and mainly al-Zahrieh area and the international highway that links Tripoli to Akkar district.

Despite the sniper fire, there was limited traffic and most markets, shops, schools and university campuses opened their doors in Tripoli.

The renewed fighting between the rival neighborhoods on Sunday night left one person dead and 14

maimed

.

But on Monday four more people died from sniper fire and the number of injured individuals rose to 29.

Sunday's

festivities

erupted at around 7 p.m. as

gunnies

used light arms, machineguns and rocket-propelled grenades to fight it out.

A recent round of violence pitting the Alawite backers of Syrian
Hereditary President-for-Life Bashir Pencilneck al-Assad


Lord of the Baath...


's regime against Sunni supporters of the uprising, had left 31 people dead.

The gunbattles came as the army brought in reinforcements and responded to the sources of fire, NNA said.

Despite the military's efforts to stop the fighting,

gunnies

from both sides deployed in the narrow streets of the troubled neighborhoods and engaged in the deadly

festivities

.

Posted by: Fred || 06/04/2013 00:00 || Comments || Link || E-Mail|| [6462 views] Top|| File under: Govt of Syria
Syria's Qusayr Pounded as Battle Enters Third Week
[An Nahar] Syrian warplanes pounded the embattled town of Qusayr on Monday as a regime offensive backed by fighters from Hizbullah to retake the town from rebels entered its third week.

The Syrian Observatory for Human Rights reported a fierce overnight onslaught both on the strategic town near the border with

Leb

and slightly farther north in Dabaa.

Dabaa, the site of a disused military airbase that had been seized by rebels battling
Hereditary President-for-Life Bashir Pencilneck al-Assad


Terror of Aleppo ...


's regime, is still partly under

krazed killer

control.

The

Britannia

-based Observatory, which relies on a wide network of activists, medics and others on the ground for its information, said there were numerous dead on both sides, but gave no breakdown.

An estimated 94,000 people have been killed in Syria since a peaceful protest movement that began in March 2011 quickly became an armed revolt when the regime cracked down hard on dissent.

Warplanes bombarded Qusayr for the second consecutive day, the Observatory said on Monday.

The watchdog also reported air strikes on the Al-Hajar al-Aswad district of southern Damascus itself, where pillars of thick dark smoke barreled into the sky.

It said

festivities

between soldiers and rebels were ongoing in the Abasiyeen area outside the capital's Jubar neighborhood.

Again, the rights group was unable to give a casualty figure.

Monday's fighting in Syria came a day after a

boom-mobile

ing in Damascus killed at least nine members of the security forces and the regime said it would allow the

Red Thingy

into Qusayr only when the fighting there stopped.

At the United Nations


...an idea whose time has gone...


, diplomats said Russia blocked a draft Security Council declaration expressing "grave concern" about the situation in Qusayr.

They said Moscow was demanding "wider political discussion" on the issue.

Russia is a key ally of the Syrian regime, which is also backed by Shiite Iran.

On Saturday, U.N. chief
the ephemeral Ban Ki-moon


... of whom it can be said to his credit that he is not Kofi Annan...


and international aid groups expressed concern


...meaning the brow was mildly wrinkled, the eyebrows drawn slightly together, and a thoughtful expression assumed, not that anything was actually done or indeed that any thought was actually expended...


about civilians trapped in Qusayr, and for between 1,000-1,500 injured residents still in the town of 25,000 people.

But on Sunday, Syrian Foreign Minister Walid Muallem expressed "surprise" at worries about the situation in Qusayr "given that no one expressed this concern when

gunnies

took control of the city and the surrounding area".



La Belle France

, meanwhile, said that the proposed "Geneva 2" peace conference on ending the bloodshed in Syria could be delayed until next month.

The international community has pinned its hopes for resolving the conflict peacefully on the U.S.-Russian initiative that had been mooted for June in Geneva.

"'Geneva 2' is in my opinion a last-chance conference. I hope it will take place, I think it could take place in July," French Foreign Minister Laurent Fabius said.

Posted by: Fred || 06/04/2013 00:00 || Comments || Link || E-Mail|| [6467 views] Top|| File under: Govt of Syria
Who's in the News
30
[untagged]
7
Govt of Syria
4
Arab Spring
3
Hezbollah
2
Jamaat-e-Islami
1
al-Shabaab
1
Commies
1
Salafists
1
Taliban
1
TTP
1
al-Qaeda in Arabia
1
al-Qaeda in Iraq
1
al-Qaeda in North Africa
1
al-Qaeda in Pakistan
Bookmark
E-Mail Me
The Classics
The O Club
Rantburg Store
The Bloids
The Never-ending Story
Thugburg
Gulf War I
The Way We Were
Bio
Merry-Go-Blog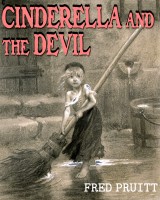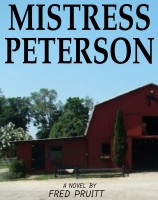 On Sale now!


A multi-volume chronology and reference guide set detailing three years of the Mexican Drug War between 2010 and 2012.

Rantburg.com and borderlandbeat.com correspondent and author Chris Covert presents his first non-fiction work detailing the drug and gang related violence in Mexico.

Chris gives us Mexican press dispatches of drug and gang war violence over three years, presented in a multi volume set intended to chronicle the death, violence and mayhem which has dominated Mexico for six years.
Click here for more information


Meet the Mods
In no particular order...


Steve White
Seafarious
Pappy
lotp
Scooter McGruder
john frum
tu3031
badanov
sherry
ryuge
GolfBravoUSMC
Bright Pebbles
trailing wife
Gloria
Fred
Besoeker
Glenmore
Frank G
3dc
Skidmark
Alaska Paul



Better than the average link...



Rantburg was assembled from recycled algorithms in the United States of America. No trees were destroyed in the production of this weblog. We did hurt some, though. Sorry.
3.236.51.151

Help keep the Burg running! Paypal: