Afghanistan
Equipment, skill of Afghan insurgents improves
FORWARD OPERATING BASE LAGMAN, QALAT, Afghanistan -- U.S. troops reported a fierce firefight May 28 against Farsi-speaking insurgents who wore body armor and "Kevlar helmets" and used smoke grenades. The U.S. soldiers killed an estimated 35 insurgents and suffered no casualties, but say the battle demonstrated the increasing sophistication of some guerrilla groups here.

The battle, in northern Zabul province's Deh Chopan district, marked the first time that insurgents have been reported speaking Farsi and using such protective gear in this part of Afghanistan and indicated the presence of a large, well-trained foreign force in the area, according to U.S. troops. It was the largest engagement of the most violent month in Zabul since at least 2004, they said.

The firefight erupted when a company-size force that combined infantry platoons from B Company, 1st Battalion, 4th Infantry Regiment, and Special Forces A-teams moved north from Forward Operating Base Baylough, a tiny position that represents the only coalition or Afghan government presence in Deh Chopan.
Continued on Page 49
Posted by: tu3031 || 06/03/2009 11:14 || Comments || Link || E-Mail|| [336065 views] Top|| File under:
War in Afghanistan Is Winnable, General Says
The Obama administration's nominee to run the war in Afghanistan said the conflict was winnable, but acknowledged that American casualties will rise in coming months as the U.S. pushes deeper into Taliban-held parts of the country.

Lt. Gen. Stanley McChrystal told the Senate's Armed Services Committee on Tuesday that the 21,000 American reinforcements currently streaming into Afghanistan faced a hard fight and might need two years to achieve measurable progress.

"Success will not be quick or easy," he said. "Casualties will likely increase."

If confirmed, Gen. McChrystal will need to find ways of avoiding incidents like the U.S. air strikes in Farah Province that killed dozens of Afghan civilians.

U.S. officials have rejected Afghan claims that at least 140 Afghans died in the strikes and pegged the civilian death toll at less than 30. But a senior defense official said Tuesday that the continuing investigation into the incident had identified "several potential violations" of the military guidelines designed to minimize civilian casualties. The official said at least two of the strikes should probably have been called off because they didn't involve situations posing imminent risks to American personnel.

Gen. McChrystal said U.S. forces would only use airstrikes if the lives of U.S., North Atlantic Treaty Organization or Afghan personnel were at risk.

Gen. McChrystal, a veteran of the military's secretive special-operations community, was picked for the job last month after Defense Secretary Robert Gates dismissed Gen. David McKiernan as the top commander in Afghanistan.

At the hearing, Gen. McChrystal said the U.S. needed to shift its focus from killing Taliban fighters to better protecting the Afghan population. The goal would be to make the armed Islamist group "irrelevant," rather than defeating it militarily.

Gen. McChrystal is expected to win confirmation, but several lawmakers pressed him about the use of harsh interrogation tactics by special-operations forces under his command. The commander said he was uncomfortable with such techniques and worked to minimize their use.
Posted by: Beavis || 06/03/2009 09:09 || Comments || Link || E-Mail|| [336064 views] Top|| File under:
Day of violence in Afghanistan claims 51 lives
Six members of an Afghan family and a US soldier were among at least 51 people killed in a surge of attacks across Afghanistan where troops are battling a Taliban insurgency, authorities said on Tuesday.

A suicide bomber destroyed a civilian vehicle about five kilometres from the country's largest US military base in the small town of Bagram, the Interior Ministry said. Six people from the same family were killed, including two children, it said in a statement. Another child was wounded, it said. "Two men, two women and two children are killed," Ministry spokesman Zemarai Bashary told AFP. "This is an act of insurgents," he said. A US soldier was killed and two wounded in a Taliban attack in the eastern province of Paktya, which borders Pakistan, the US military said. Paktya province spokesman, Rohullah Samoon, said an Afghan interpreter was killed in the same incident. A roadside bomb had hit a military vehicle, he said. Another roadside bomb struck a vehicle carrying private Afghan guards in the same province and killed eight of the men, he said.
Posted by: Fred || 06/03/2009 00:00 || Comments || Link || E-Mail|| [336065 views] Top|| File under: Taliban
Africa Horn
Royal Navy seizes 10 pirates in Somalia
[Iran Press TV Latest] A British warship has disarmed ten pirates on two skiffs, preventing a possible attack on merchant ships in the pirate infected Gulf of Aden.


It's the catch-and-release program in action...


A Bahrain-based US Fifth Fleet said when a Spanish maritime aircraft patrol spotted two suspicious skiffs with 10 people onboard. The Royal Navy Frigate HMS Portland intercepted and disarmed the pirates after it was signaled by a Spanish aircraft which had been patrolling the area, Press TV correspondent reported. The Royal Forces confiscated extra fuel barrels, grappling hooks, rocket propelled grenades, machine guns and ammunition from the skiffs. The US Fleet statement said that "having prevented this group of pirates from reaching their merchant traffic prey Portland destroyed one of the skiffs and confiscated all their weapons."


Tusk, tusk. Confiscating the tools and sinking the boats of honest fisher folk.


The British frigate is part of the multinational task forces consisting of the US and the UK, Turkey, South Korea, Singapore, Denmark and Japan led by the US. There are currently over 20 vessels and more than 300 crewmembers still held for ransom by pirates.
Posted by: Fred || 06/03/2009 19:08 || Comments || Link || E-Mail|| [336069 views] Top|| File under: Pirates
Container ship joins the navy to fight pirates



For all you Q ship fans out there...drink!


PASIR GUDANG: A continer ship has joined the navy as an auxiliary vessel on its anti-piracy mission in the Gulf of Aden.

MISC Bhd, in collaboration with the Royal Malaysian Navy and the National Security Council converted the MV Bunga Mas Lima to escort and protect its ships sailing through the pirate-infested gulf off the coast of Somalia. This follows last year's hijacking of two MISC ships there.

In a statement yesterday, MISC said the conversion was carried out by its heavy engineering arm Malaysia Marine and Heavy Engineering Sdn Bhd here. The Bunga Mas Lima is the first Malaysian merchant ship to be converted into an auxiliary vessel for the navy.

A ceremony to commemorate the successful conversion of the ship was held here yesterday, attended by Deputy Defence Minister Datuk Dr Abdul Latif Ahmad, navy chief Admiral Datuk Seri Abdul Aziz Jaafar and MISC president and chief executive officer Amir Hamzah Azizan.

Since last year's hijackings, RMN had launched Op Fajar, a rescue, escort and protection mission, with the aim of ensuring the safe passage of all MISC vessels in the Gulf of Aden. The navy has deployed five ships in support of that mission.

But with Bunga Mas Lima, one of the five ships currently stationed in the Gulf of Aden, will return to Malaysia this month.

The RMN auxiliary vessel will be manned by MISC personnel, who had completed a training programme with RMN. The crew, now taking on the role of navy reservists, will be responsible for the navigation and maintenance of the vessel. Regular officers and navy men will also be on board the vessel to carry out security-related operations.

Under international law, an auxiliary ship is a ship other than a warship, which is owned or under the control of the military. It is operated by the government and thus, the ship is accorded sovereign immunity.
Posted by: tu3031 || 06/03/2009 11:40 || Comments || Link || E-Mail|| [336069 views] Top|| File under: Pirates
Hundreds of Somalis flee heavy clashes
[Mail and Globe] Heavy fighting erupted on Tuesday in a previously quiet part of the Somali capital sending hundreds of residents, some of them already displaced from elsewhere, fleeing, officials and witnesses said.

Clashes broke out in Dharkinley in southwest Mogadishu at about 10am when Somali loyalist forces attacked checkpoints manned by hardline Islamists.

"Fighting is going on in several locations in the capital and the heaviest broke out this morning in Dharkinley district, our forces are gaining ground in the battle," colonel Mohamed Hashi, one of the Somali police commanders, told Agence France-Presse.

The interim Somali government launched a counter-offensive on May 22 to try to regain control of swathes of the capital captured earlier by the rebels.

Terrified residents on Tuesday started flooding out of Dharkinley, one of the most poverty-stricken districts of the capital.

"Many people are fleeing the battle zones to avoid the crossfire," added Hashi.

"There has been military movement in our neighbourhood in the past days, but this morning heavy clashes erupted near Abagedo area, everybody is fleeing for their lives because they [the Islamists] are using heavy machine guns and mortar shells," a resident, Mohamed Ibrahim, said.

Dharkinley has been one of the rare calm districts of Mogadishu in recent years in Somalia's protracted cycle of violence and has sheltered many displaced from other hotbeds.

"This district has been calm in the past years and hosted many people who also fled other neighborhoods, but now the time has come for us to flee too," another resident, Abdi Nure, said.

There have been no reports on casualties yet.

Mogadishu has been engulfed since May 7 by fierce fighting between the two sides, killing more than 200 people and forcing more than 62 000 others out of their homes.

The rebel onslaught is led by the al-Shabaab, an extremist faction accused of links to al-Qaeda; and Hezb al-Islam, a more political radical group loyal to opposition leader Sheikh Hassan Dahir Aweys.

The groups want to topple President Sharif Sheikh Ahmed, a moderate Islamist who came to power in January under a United Nations-backed deal.
Posted by: Fred || 06/03/2009 00:00 || Comments || Link || E-Mail|| [336065 views] Top|| File under: al-Shabaab
Africa North
Algeria: Ten killed in Al-Qaeda ambush
Al-Qaeda terrorists militants have been linked to an attack which killed two teachers and eight police escorts as they carried copies of exams from a centre near the Algerian capital, Algiers, late Tuesday.

Algerian media said Wednesday that the terrorists militants triggered a roadside bomb as the teachers were returning from a high school exam in Timezrit, 80 kilometres east of the capital, Algiers. The teachers' car was hit by the bomb, which also seriously injured the vehicle's driver and the manager of Timezrit's exam centre, said Ali Hadjeres, the town's deputy mayor. The terrorists militants then opened fire on the two police cars escorting them.

There was no immediate comment from Algerian security services on Wednesday. But the El-Watan and Liberte daily newspapers reported that a large army sweep was under way Wednesday in the suspected terrorist militant strongholds around Boumerdes, a larger town near Timezrit.
Posted by: ryuge || 06/03/2009 09:06 || Comments || Link || E-Mail|| [336069 views] Top|| File under:
Bangladesh
Outlaw killed in Pabna bomb blast
[Bangla Daily Star] An outlaw died and two other people were injured in a bomb blast early this morning at Kuchiamora village in Ataikula upazila in Pabna. The diseased was identified as Shipon Mondol and the injured were named as Abu Bakar and Hossain Ali, reports our Pabna correspondent.

Sirajul Islam, officer-in-charge of Ataikula Police Station, told The Daily Star that Shipon was carrying a bomb, which suddenly went off, leaving him dead on the spot.


"Which spot?"
"That spot!"
"Yeech, that's a spot!"

Bakar and Hossain were also injured in the incident, said the police officer.

Police recovered the body and sent it to Pabna General Hospital morgue for autopsy.
Posted by: Fred || 06/03/2009 00:00 || Comments || Link || E-Mail|| [336064 views] Top|| File under:
Pintu held over BDR mutiny
[Bangla Daily Star] Detective Branch (DB) of Police today arrested former BNP lawmaker Nasir Uddin Ahmed Pintu at the High Court ground in connection with the Bangladesh Rifles (BDR)'s mutiny on February 25-26.

The DB personnel picked him up around 5:15pm while he was coming out of the HC, witnesses said.

Monirul Islam, deputy commissioner of DB (south), confirmed the arrest adding that they made the arrest following the requisition from the Criminal Investigation Department (CID), which is investigating the case. "The former lawmaker was arrested in connection with the BDR carnage and now is under our custody," he added.


Does he have a history of heart problems?

DB police arrested Pintu shortly after he filed a writ petition with the High Court (HC) seeking a direction to the government not to harass or arrest him without any specific case against him.

But the higher court declined to pass any order on the petition.

After hearing the petition, the HC told the petitioner's lawyer Advocate Khandker Mahbub Hossain that this bench is reluctant to pass any order on this petition and asked him (Khandker) to move it to another bench. The lawyer then took back the petition from that bench of the HC.

During the hearing of the petition, Khandker Mahbub Hossain told the court that the law enforcers are raiding the residence of his client and looking for him. The law enforcers can harass and arrest Pintu at any time without any specific case.

Khandker Mahbub Hossain told The Daily Star that Nasiruddin Ahmed Pintu, who was present in the High Court during the hearing of his petition, has been arrested on the High Court premises and it is unfortunate and unprecedented.

"The law enforcers have arrested Pintu outside of the High Court compound. They (law enforcers) have violated the sanctity of the Supreme Court by arresting him on the court premises," he said.

Mahbub Hossain also alleged that the law enforcers in plain cloths have halted his private car and looked for Pintu in the car at the main gate of the Supreme Court premises around 4:30pm. He also informed that he had planned to move the petition of Pintu to another bench of the High Court tomorrow, but the petition has become ineffective following the arrest.
Posted by: Fred || 06/03/2009 00:00 || Comments || Link || E-Mail|| [336064 views] Top|| File under:
Britain
British PM condemns ŽŽbarbaricŽŽ Qaeda execution
[Al Arabiya Latest] Authorities in Mali named an Islamist leader Wednesday they said was behind a British hostage's execution after an al-Qaeda cell claimed to have exacted revenge for the detention of a radical cleric.

British Prime Minister Gordon Brown condemned the "barbaric act" and vowed to "confront terrorism" while Switzerland said it would strive to secure the release of one of its citizens who was captured alongside Edwin Dyer.

According to SITE Intelligence, a U.S.-based monitoring group, al-Qaeda in Islamic Maghreb had posted an online statement saying it killed Dyer on May 31.

"Unresponisve Britain"
The cell was quoted as saying that it executed Dyer after "finding that Britain is unresponsive and does not seem to care for its citizens."

Dyer was one of a group of six Westerners kidnapped by Islamic extremists in the Sahel region in December and January. Two Canadian diplomats and two European women tourists were released in April and flown to the Malian capital Bamako, but Dyer and Swiss national Werner Greiner were not freed.

A Malian official said that the government in Bamako had been doing everything possible to free the hostages. "Mali did everything -- everything. Unfortunately, he was killed in the end," the official told AFP, calling the murder "terrible."

Another Malian official who had been involved in negotiations to free Dyer said that he had been detained by Abdelhamid Abou Zeid, whom he described as "a violent and brutal Islamist."

Abou Zeid, also known as Abib Hammadou, 43, is listed on United Nations documents as a known al-Qaeda member. He holds Algerian nationality and has been described by experts on Islamist groups as an ex-lieutenant to the head of the Salafist Group for Preaching and Combat, which has since become al-Qaeda's north Africa branch.

He is alleged to have been behind the kidnappings in 2003 of a group of European tourists who were freed in northern Mali following negotiations and of the February 2008 kidnapping of two Austrian tourists in Tunesia. They were also freed in northern Mali last year following negotiations.

Appalling act of terrorism
On May 21, al-Qaeda extended an earlier deadline on its threat to kill Dyer, giving Britain more time to respond to its demand to release Muslim cleric Abu Qatada, once regarded as Osama bin Laden's right-hand man in Europe. "In this process the British state tasted a very small part of what innocent Muslims taste every day at the hands of the Crusader and Jewish coalition in the East and West of the world," SITE quoted the Islamists as saying.

Brown said there was "strong reason to believe" that Dyer had been executed. "I utterly condemn this appalling and barbaric act of terrorism," the British prime minister said in a statement. "This tragedy reinforces our commitment to confront terrorism. It strengthens our determination never to concede to the demands of terrorists, nor to pay ransoms."

"I have regularly discussed this case with the President of Mali. He knows that he will have every support in rooting out al-Qaeda from his country," Brown added. He also pledged "every possible support" for Dyer's family.

The Swiss foreign ministry said it would continue to work towards securing Greiner's release. "Together with all concerned parties and particularly with the close co-operation of Amadou Toumani Toure, President of Mali, the FDFA (foreign ministry) continues its efforts to set the last remaining hostage, a Swiss citizen, free," it said in a statement.

The remote Sahel region is the border area for half a dozen countries and illegal activities are rampant there. Abu Qatada, whose real name is Omar Mahmud Mohammed Othman, is fighting a deportation order to Jordan, saying he risks being tortured in his home country.
Posted by: Fred || 06/03/2009 19:20 || Comments || Link || E-Mail|| [336067 views] Top|| File under: al-Qaeda
Caribbean-Latin America
Bomb threat on Air France Flight day before plane went missing
H/T Drudge:


The airport safety delayed an Air France flight this evening before departring for Paris immediately after the company received a bomb threat over the phone at the airport of Ezeiza.

The Federal Police, along the Firemen's direction and the Airport's Safety proceeded to inspect the plane, that arrived this morning from the French city and, after a brief stop, it was preparing to return.

The routine procedure lasted approximately one hour and a half and, as sources of the airport reported all the passengers are ok and they were not evacuated.


Posted by: Nick || 06/03/2009 08:05 || Comments || Link || E-Mail|| [336067 views] Top|| File under:
Europe
Italy: Pakistani money agent denies link to Mumbai attacks
(AKI) - A Pakistani money transfer agent in the northern Italian city of Brescia has denied any involvement in the Mumbai terror attacks which killed 173 people last November. Mohammed Yaqub Janjua is the owner of the Madina Trading telephone centre and Western Union branch which was allegedly used by a collaborator linked to the attacks. "We, the Pakistani community are peace lovers, we have nothing to do with what happened. However, if someone is involved in something like the attacks in Mumbai, he should be punished," said Mohammed Yaqub Janjua in an interview with Adnkronos International (AKI).

Yaqub was referring to Javed Iqbal, a 46 year-old Pakistani national, who was recently arrested in Pakistan for allegedly being one of the main conspirators behind the Mumbai attacks. According to media reports, Iqbal, a resident of the Spanish city of Barcelona, is alleged to have travelled to Brescia and transferred 238 dollars to a US address in the state of New Jersey, in the name of Nizar al-Sharif. From there it was allegedly used to buy five telephones, three of which were used in the Mumbai bombings.


The level of detail known is impressive.

According to a report in The Times of India, the US Federal Bureau of Investigation revealed that the handlers used VoIP (Voice over Internet Protocol) calling platforms registered in the US, as well as numbers with an Austrian prefix. Reports also said the US number was used to route calls to terrorists in India. The FBI said the US number was set up through a US telecom company called Callphonex, which facilitates Internet VOIP calls.
The account with Callphonex was allegedly set-up by a man called Kharak Singh, who claimed to be of Indian nationality. However, an individual named Mohammed Ashfaq is said to have activated the account after a moneygram was transferred under his name. The payment was made from Yaqoub's agency in Brescia.


Just one alias after another...


When questioned about his security standards at his money transfer agency and how it was possible that Iqbal sent the money using a fake passport, Yaqub told AKI that the Pakistani suspect fulfilled the requirements to send money through his agency. "At least 30 people come and go every day to send money, this is not a question of security," Yaqub said. "I don't know how to tell the difference between a real or fake passport. I just saw a Pakistani passport, it was old because I know now they have new ones, and also, if the document is not valid, the system does not allow me to send the money."

However, he also told AKI that in order to send money, the only thing that was required was an official document such as an Italian identity card, permit of stay, or foreign passport, and an address in Italy, which Iqbal provided. "The man gave me an original passport as far as I'm concerned and provided me with an address here in Brescia, Via Milano 125. If an Englishman came to send money, and he gave me his passport and address of the hotel where he was staying, then he too could send money," said Yaqub.

Yaqub, who has been running the agency for more than 10 years, said he would never have suspected that Iqbal was involved in the Mumbai bombings. He also told AKI that his business was routinely checked by Italy's finance police and they had never found any problems. "There are so many Javid Iqbals in Pakistan and here in this country. If a person comes to send money, I only see this, but I don't know his intentions, especially when he only sent such a small amount (229 dollars), we don't ask him 'What will you do with the money?" he said.

Yaqub also said the Pakistani community in Italy was peace-loving. "If a person is involved in something like that, (Mumbai attacks), it is very,very bad, because Pakistanis came to this city because we had no life, no roof over our heads. We came to Italy to save our lives and to live as smoothly and easily as possible. I have all my family here," he said.

Yaqub is a Pakistani citizen from a town outside the capital Islamabad. He is married with three children.

The Mumbai attacks targeted two luxury hotels and other city landmarks in November last year. A total of 173 people died and hundreds of others were injured. One of the ten gunman survived the attacks and Islamabad later admitted he was a Pakistani citizen. In January Pakistan bowed to international pressure and arrested 124 militants suspected of involvement in the deadly terrorist attacks.

The government said it had closed five training camps and 20 offices belonging to banned charity Jamaat-ud-Dawa and the outlawed Kashmiri separatist group, Lashkar-e-Taiba.

This article starring:
Jamaat-ud-Dawa
Javed Iqbal
Lashkar-e-Taiba
Kharak Singh
Lashkar-e-Taiba
Mohammed Ashfaq
Lashkar-e-Taiba
Mohammed Yaqub Janjua
Lashkar-e-Taiba
Nizar al-Sharif
Lashkar-e-Taiba
Posted by: Fred || 06/03/2009 19:17 || Comments || Link || E-Mail|| [336068 views] Top|| File under: Lashkar e-Taiba
TurkeyŽs PKK extends ceasefire by six weeks
[Beirut Daily Star: Region] Kurdish rebels fighting the Turkish military have extended a unilateral ceasefire by six weeks to July 15 to pursue a peaceful resolution of the conflict, a website close to the group said on Monday. The Kurdistan Workers Party (PKK) may extend the truce to September 1 if it believes the government is making progress on finding a political solution to the Kurdish issue, the Firat News Agency, which represents the PKK, quoted it as saying.

The PKK also reserved the right to defend itself if it comes under attack by the military, Firat reported.


Sorta like the Tamil Tigers did ...

The move comes amid overtures from both politicians in Turkey and the PKK leadership about peacefully ending the conflict that has killed 40,000 people, mainly Kurds, since 1984.

Turkish President Abdullah Gul recently said Turkey had "an historic opportunity" to end the 25-year conflict. Deniz Baykal, the main opposition leader, proposed last week the guerrillas be given amnesty if they lay down their arms first.

Turkey has always maintained it will not negotiate with the rebels and fighting can only end once the PKK has been wiped out as a threat.

The ceasefire, declared on April 14, was due to expire on Monday. Despite the truce, fighting has erupted between the PKK and Turkish forces, including bomb attacks on army units. "It's clear that a regime of violence won't bring about results," the PKK statement said.

"In order for our decision to suspend actions to turn into a complete ceasefire, the other side must end its armed attacks." The military does not respect the ceasefire and has been launching regular strikes against PKK bases in northern Iraq since late 2007 that have reportedly killed dozens of fighters.

Six soldiers were killed and 11 wounded on May 27 in Hakkari Province near the Iraqi border in an explosion blamed on the PKK. Turkish jets bombed suspected PKK targets in northern Iraq the following day.

Some 3,000 PKK fighters are based in north Iraq, and the United States has provided Turkey with intelligence to allow it to target the group's weapons stores, shelters and other sites.

Erdogan's government has sought to expand Kurdish cultural rights, including opening a state-run Kurdish-language television station and allowing private schools to teach courses, to meet EU membership criteria.

Kurdish was completely banned in Turkey until 1991.

PKK commander Murat Karayilan told newspapers last month the group has dropped its demand for independence and now seeks limited autonomy for the largely Kurdish southeast, as well as greater cultural rights for the minority group, which makes up about 15 percent of Turkey's population.


Saw what happened in Sri Lanka, did he? Figured out that his Turkish countrymen had laid in large quantities of premium mustache wax?
Posted by: Fred || 06/03/2009 00:00 || Comments || Link || E-Mail|| [336065 views] Top|| File under:
Home Front: WoT
Friend testifies against Georgia Tech 'terrorist'
A 'supporter' of terrorism on Tuesday testified about his connection to Syed Haris Ahmed, a former Georgia Tech student on trial for similar charges. According to the FBI, Ahmed made a video of the Pentagon and discussed attacks on the United States.

Zubair Ahmed, not related to the defendant, entered a guilty plea last January to the charge of providing material support to terrorism. The charge carries a 15-year prison sentence. Zubair, a Chicago resident, said he travelled to Egypt during the summer of 2004 with the intent of eventually entering Iraq or Afghanistan to fight against the United States. Before they could make it out of Egypt, his father found out where he was and brought him home.

Zubair said he first met Haris over the Internet. The two often communicated online using code words or in Urdu. FBI Special Agent James Allen testified that coded e-mails spelled out Ahmed's intentions to enter a terrorist training camp during a trip to Pakistan in July 2005. Defence attorney Jack Martin said in Pakistan, Haris's family talked him out of attending a camp. He said there was no established agreement with 'co-conspirators' and that Ahmed's actions were mere "childish fantasies".

Haris, 24, and alleged co-conspirator Ehsanul Islam Sadequee are charged with discussing attacks in the United States on targets that include oil refineries and a military base. Prosecutors say they also took videos of landmarks in the Washington DC area. Ahmed has waived his right to a jury trial.

This article starring:
Ehsanul Islam Sadequee
Syed Haris Ahmed
Zubair Ahmed
Posted by: Fred || 06/03/2009 19:24 || Comments || Link || E-Mail|| [336067 views] Top|| File under: Global Jihad
Guantanamo Detainee Dies In Apparent Suicide
Bush in charge, Washington Post front page. Barry in charge, buried in Washington Post World Digest...
A Yemeni detainee at Guantanamo Bay has died of an apparent suicide, U.S. military officials announced Tuesday. The Joint Task Force that runs the U.S. prison in Cuba said guards found Muhammad Ahmad Abdallah Salih unresponsive and not breathing in his cell Monday night.

His is the fifth apparent suicide at the Guantanamo prison, and the first in two years. President Obama plans to close the facility by January.


...so don't blame him, okay?


The Yemeni prisoner, also known as Mohammad Ahmed Abdullah Saleh al-Hanashi, had been held without charge at Guantanamo since February 2002. Military records show that the alleged Taliban fighter was about 31.


...and now he's kinda dead.


Medical records previously released by the military showed that the prisoner's weight had dropped to about 86 pounds in December 2005 -- an indication that he may have joined a long-running hunger strike among prisoners. He weighed 124 pounds when he was taken to Guantanamo. Military officials have not said whether he was on a hunger strike.


Well, if so, it didn't work. But it will make it easier to ship him back to lovely Yemen.


A prison spokesman, Navy Lt. Cmdr. Brook DeWalt, declined to discuss how the Yemeni man apparently committed suicide, or whether procedures have changed at the prison as a result of the apparent suicide.
Ummmmmm...seing as they found him last night, I kinda doubt it.
Posted by: tu3031 || 06/03/2009 14:31 || Comments || Link || E-Mail|| [336067 views] Top|| File under:
New info released on recruiting center suspect
WASHINGTON — The man charged with the Arkansas military recruiter shooting might have considered other targets, according to law enforcement officials.

A joint FBI-Homeland Security intelligence assessment obtained by The Associated Press said officers found maps to Jewish organizations, a child care center, a Baptist church, a post office and military recruiting centers in the southeastern U.S. and New York and Philadelphia. "Out of an abundance of caution, and in light of newly discovered information, the FBI cannot rule out additional subjects, targets, or the potential for inspired copy cats who might act out in support of the original act," the intelligence assessment said.

Muslim-convert Abdulhakim Muhammed has pleaded not guilty to Monday's deadly shooting in a suburban Little Rock shopping center where Pvt. William Long, 23 was killed and Pvt. Quinton I. Ezeagwula, 18, was wounded. Authorities said Muhammed targeted soldiers "because of what they had done to Muslims in the past."

Muhammad is currently charged in state court, but FBI spokesman Richard Kolko said Wednesday that the bureau is also investigating, "which may result in additional federal charges and prosecution."

Long and Ezeagwula both completed basic training within the past two weeks and had never seen combat. They volunteered to help attract others into military service, and were shot as they smoked cigarettes outside the recruiting center.
Posted by: tu3031 || 06/03/2009 11:33 || Comments || Link || E-Mail|| [336064 views] Top|| File under:
India-Pakistan
Police identify one of May 27 bombers

Capital City Police Officer (CCPO) Pervaiz Rathore has said one of the terrorists who died in the May 27 suicide attack has been identified as Iftikhar from Mandi Bahauddin, a private TV channel reported on Wednesday. According to the channel, the CCPO said Iftikhar had been missing for more than six years. He said 18 suspects had been interrogated. One of the suspects, Behram Khan, who was arrested in a crackdown, had links with Indian intelligence but could not be linked with the Rescue 15 bombing, he added.


Right. I'm believing this.


Khan entered Pakistan on March 26, 2007, the channel quoted the CCPO as saying. Khan claimed he was from Budmir, in district Bara in India and had travelled via train from Mumbai to Hyderabad.
"Business in Pakistain?"
"Dire Revenge™."
[stamp!]
"Okay. Go ahead."
Another channel reported that on a tip-off from the arrested terrorist, his accomplice Moosa Khan was also arrested.
Posted by: Fred || 06/03/2009 19:20 || Comments || Link || E-Mail|| [336068 views] Top|| File under: al-Qaeda in Pakistan
2 killed, NATO terminal attacked
Dozens of unidentified armed men on Tuesday attacked a NATO supply terminal and a police checkpost in Chaman, killing a policeman and a security guard, police said. Police said the attackers also torched four Afghanistan-bound containers before fleeing. The official killed was identified as Khudaidad, who was deployed at the checkpost adjacent to the NATO supply terminal. The attackers also took another security guard hostage. No group has claimed responsibility for the attack. Police have registered a case and started investigation.
Posted by: Fred || 06/03/2009 00:00 || Comments || Link || E-Mail|| [336068 views] Top|| File under: TTP
1244 militants killed in Malakand operation
[Geo News] At least 1244 militants have been killed so far during operation, said interior secretary. In a briefing to National Assembly's standing committee, Interior Secretary Syed Kamal Shah said 26 militant commanders have been killed in Malakand division whereas 89 security personnel have been martyred and 276 injured during operation ' Rah-e-Rast'. Interior secretary said 92 militants including some foreigners have been arrested.
Posted by: Fred || 06/03/2009 00:00 || Comments || Link || E-Mail|| [336064 views] Top|| File under: al-Qaeda in Pakistan
21 militants killed, 3 soldiers martyred in Swat operation
[Geo News] Security forces killed 21 more militants in the past 24 hours in pockets of the northwest, while three soldiers were martyred. According to the ISPR, in the last 24 hours, 21 miscreants-terrorists were killed and 18 apprehended in various areas of Swat, whereas three soldiers embraced shahadat (martyrdom).ŽŽ Most of the suspected militants were killed on the outskirts of Charbagh, a Taliban stronghold about 20 kilometers (12 miles) from SwatŽŽs main town Mingora, which the government has said it has already cleared of militants. ŽŽSecurity forces have successfully secured Alam Gunj, Waliabad and Gulibagh (north of Charbagh). Fourteen miscreants-terrorists were killed and 18 apprehended in Charbagh and Alam Gunj areas,ŽŽ the statement said. One soldier was killed near Charbagh, while the other military and insurgent deaths occurred in other areas of Swat and nearby districts. Up to 2.4 million people have fled their homes since the offensive began in the districts of Lower Dir on April 26, Buner on April 28 and Swat on May 8.
Posted by: Fred || 06/03/2009 00:00 || Comments || Link || E-Mail|| [336065 views] Top|| File under: TTP
Kidnapped students rescued from Taliban captors
[Al Arabiya Latest] Scores of kidnapped Pakistani students and staff from a military-run college who were abducted by Taliban militants in the northwest of the country were rescued on Tuesday, a military spokesman said.

The abduction took place on Monday as the Pakistani army pressed on with an offensive against the Taliban in the Swat valley, in another part of the northwest.

The Taliban were taking the kidnapped students to South Waziristan when soldiers challenged them on a road and a clash erupted, said military spokesman Major-General Athar Abbas. "Under cover of the firing the militants escaped and we have recovered them all," Abbas said. Abbas said 71 students and nine members of staff had been rescued.


How... ummm... surprising.


Tribal elders and government officials had been locked in talks overnight on efforts to secure the release of the students and staff. "We tried to secure the release through negotiation. After that, we were compelled to launch a military operation," said a senior military official in the NWFP provincial capital of Peshawar.

Taliban fighters with hand grenades seized the students' convoy heading home for the summer holiday from the North Waziristan ethnic Pashtun region, on the Afghan border, to the town of Bannu, 240 km (150 miles) southwest of Islamabad.

Bannu police chief Iqbal Marwat said on Monday that Taliban had seized up to 400 people in 28 vehicles.


And all 71 of them were rescued.


The vice principal of the college, Javed Alam, later told Reuters about 200 had managed to slip away and had arrived at Bannu.

The surge of militant violence in Pakistan has alarmed the United States, which needs Pakistani action to help defeat al-Qaeda and get to grips with the Taliban insurgency in neighboring Afghanistan. There are several Taliban and al-Qaeda-linked groups based in North and South Waziristan in a loose alliance with the Taliban in Swat. South Waziristan is also the base of Pakistani Taliban leader Baitullah Mehsud.

While the military has not announced any plans for an offensive after Swat is secured, officials said a South Waziristan operation looked likely.
Posted by: Fred || 06/03/2009 00:00 || Comments || Link || E-Mail|| [336064 views] Top|| File under: TTP
Hafiz Saeed set free
A full bench of the Lahore High Court (LHC) on Tuesday accepted a habeas corpus petition, and ordered the government to release Jamaatud Dawa (JD) chief Hafiz Muhammad Saeed and Col (r) Nazir Ahmad.

In its short order, the LHC bench observed the government did not have proof to detain the petitioners for "preventive measures". "As far as the UN resolution is concerned, there is no matter before us about the vires and the government can act upon the same in letter and spirit if so advised. But relying on the same, the detention cannot be maintained, as it was even not desired thereby," it read.

During the proceedings, petitioners' counsel AK Dogar had claimed the government's plea to detain his clients in the public interest was wrong. Members of the JD are good Muslims who follow the example of the holy Prophet (peace be upon him), he said, claiming it was part of a Western conspiracy to defame Islam. He said the government had made United Nations Security Council Resolution No 1267 its basis for detaining the petitioners, even though the resolution dealt with an arms embargo, freezing the guilty party's assets, and banning them from travelling abroad, not detention.

Bad Muslims: Dogar submitted that the victims of the Marriott Hotel blast in Islamabad were bad Muslims who drank champagne. Defending the government, Deputy Attorney General Naveed Inayat Malik said Dogar's arguments collapsed under Article 10(3) of the constitution, which contended it was not necessary to show grounds for detention in the case of preventative detention.

Saeed was put under house arrest in early December after a UN Security Council committee added him and the JD to a list of people and organisations linked to Al Qaeda or the Taliban. A spokesman for Saeed told Reuters the court order proved the JD charity was not linked to terrorism.

This article starring:
Jamaatud Dawa
Hafiz Muhammad Saeed
Lashkar-e-Taiba
Nazir Ahmad
Lashkar-e-Taiba
Posted by: Fred || 06/03/2009 00:00 || Comments || Link || E-Mail|| [336071 views] Top|| File under: Lashkar e-Taiba
Israel-Palestine-Jordan
Hamas: PA arrest raids will be met with violence

Gaza – Ma'an – Hamas' armed wing, Al-Qassam Brigades, announced on Wednesday that any attempt by the Palestinian Authority (PA) security forces in the West Bank to arrest so-called "wanted activists" would be met with violence.

The group's spokesperson Abu Ubayda released a statement warning the PA against any attempt to "harm" Al-Qassam fighters, threatening that what happened in Qalqiliya could be "repeated everywhere."

The announcement comes after six people died in a shootout when PA forces attempted to arrest Hamas gunmen in the West Bank city of Qalqiliya on Sunday. The shootout was the worst instance of Hamas-Fatah violence in the West Bank since 2007, when Hamas took full control of the Gaza Strip.

Earlier another Hamas spokesman said the movement is likely to pull out of upcoming talks with Fatah over the Qalqiliya deaths.

Spokesperson Fawzi Barhoum told Ma'an, "We are so close to a decision to suspend the dialogue with Fatah. After what happened in Qaliqiliya, it became difficult to go back to the dialogue, especially if Fatah does not change its behavior toward Hamas, release the political prisoners and present something new in the dialogue sessions."

The next round of Egyptian-mediated negotiations between the Palestinian factions was scheduled for early July in Cairo.
Posted by: tu3031 || 06/03/2009 12:11 || Comments || Link || E-Mail|| [336073 views] Top|| File under:
Southeast Asia
Terrorists murder four civilians in southern Thailand
A pregnant woman killed in ambush on teachers among the victims

Terrorists Seperatist militants in Thailand's Muslim-majority south have shot dead four civilians including two female Buddhist teachers, one of whom was pregnant, police said on Wednesday. The violence erupted a day before the country's education minister was due to visit the troubled region, where more than 3,600 people have been killed during a five-year insurgency.

Gunmen disguised as soldiers ambushed a vehicle carrying teachers in Narathiwat province late on Tuesday, stopping them with a fake warning that a bomb was being defused on the road ahead before opening fire, police said. The attack killed one teacher instantly while a colleague who was eight months pregnant died on the way to hospital, police said. Two other teachers and the driver were wounded.

Also in Narathiwat, a Muslim man was shot and killed in a late night attack at a local teashop and a Buddhist scrap dealer died in a separate drive-by shooting.
Posted by: ryuge || 06/03/2009 07:15 || Comments || Link || E-Mail|| [336065 views] Top|| File under:
Second Lebanese colonel held over spy allegations
[Jerusalem Post Middle East] Security officials said authorities have arrested a Lebanese army colonel on suspicion of spying for Israel, the second high-ranking military official detained in less than two weeks.

The officials said the colonel was detained a few days ago as part of a stepped-up campaign against suspected Israeli spies that has produced about three dozen arrests. The first high-ranking military official arrested was also an army colonel who served as a commando officer.

The officials did not provide details on the second colonel arrested. They spoke anonymously Monday because they were not authorized to release
information.


If we had a CIA worth anything there would have been a half dozen Hezbollah officers arrested for being spies ...

On Saturday, Lebanon charged four people with collaborating with Israel, raising to 23 the number of suspected spies who have been charged in the last few months, a court official said.

Military prosecutor Saqr Saqr charged the four men with "collaborating with the Israeli enemy, aiding its forces and providing it with information about civilian and military positions and political and party figures," the official, speaking on condition of anonymity because he was not authorized to talk to the media.

Since the recent crackdown began in April, Lebanon has arrested 35 people on suspicion of spying for Israel, the country's archenemy, Lebanese police commander Brig. Gen. Ashraf Rifi told The Associated Press.

Lebanon considers itself at war with Israel and bans its citizens from having any contact with the Jewish state. Spying for or collaborating with Israel can be punishable by death.
Posted by: Fred || 06/03/2009 00:00 || Comments || Link || E-Mail|| [336064 views] Top|| File under:
Who's in the News
56
[untagged]
3
al-Qaeda in Pakistan
3
TTP
3
Govt of Pakistan
3
Lashkar e-Taiba
2
Pirates
2
al-Qaeda
1
Jemaah Islamiyah
1
Jundullah
1
Taliban
1
al-Shabaab
1
TNSM
1
Global Jihad
1
Jamaat-e-Islami
Bookmark
E-Mail Me
The Classics
The O Club
Rantburg Store
The Bloids
The Never-ending Story
Thugburg
Gulf War I
The Way We Were
Bio
Merry-Go-Blog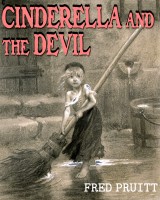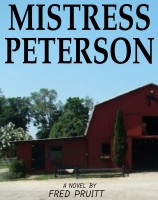 On Sale now!


A multi-volume chronology and reference guide set detailing three years of the Mexican Drug War between 2010 and 2012.

Rantburg.com and borderlandbeat.com correspondent and author Chris Covert presents his first non-fiction work detailing the drug and gang related violence in Mexico.

Chris gives us Mexican press dispatches of drug and gang war violence over three years, presented in a multi volume set intended to chronicle the death, violence and mayhem which has dominated Mexico for six years.
Click here for more information


Meet the Mods
In no particular order...


Steve White
Seafarious
tu3031
badanov
sherry
ryuge
GolfBravoUSMC
Bright Pebbles
trailing wife
Gloria
Fred
Besoeker
Glenmore
Frank G
3dc
Skidmark



Better than the average link...



Rantburg was assembled from recycled algorithms in the United States of America. No trees were destroyed in the production of this weblog. We did hurt some, though. Sorry.
35.172.111.47

Help keep the Burg running! Paypal: