Afghanistan
12 Taliban killed in Afghanistan
Troops killed 12 Taliban linked to a battle with US troops earlier this month, officials said, while Afghan presidential hopeful Abdullah Abdullah said he will revise Afghanistan's constitution to install a prime minister and boost the powers of parliament if he wins elections in August.

Afghan and US forces late on Saturday raided a group of Taliban said to have gathered to plan an attack in Afghanistan's southwestern province of Farah, Farah Deputy Governor Mohammad Younus Rasoli said. "Afghan soldiers and US Special Forces surrounded them to arrest them. The Taliban fought back but all of the 12, including their commander, were killed," Rasoli said.

The Afghan government said 140 civilians, many of them children, were killed in the US airstrikes. The US military acknowledged that 20 to 30 civilians might have died in the fighting along with 60 to 65 Taliban. A spokesman for the Afghan military in western Afghanistan, Basir Khan Ghori, said the targeted group was involved in the battle in Bala Buluk. Government figures for those killed and wounded in the Bala Buluk strikes makes it one of the deadliest incidents for civilians since international troops invaded Afghanistan in late 2001 to remove the Taliban for sheltering Al Qaeda. Rasoli said troops would continue operating to secure the area ahead of the August 20 elections.

Meanwhile, in Bala Buluk, the Taliban attacked a police post and killed six policemen, Abdul Rauf Ahmadi, spokesman for the western police told AFP. Two others were missing and there were also Taliban casualties but authorities did not have a figure, Ahmadi said.

Meanwhile, Abdullah, who was running against President Hamid Karzai in next month's elections, said the political system was ripe for a complete overhaul. His position as clear frontrunner before the August 20 vote was further boosted on Sunday when two key opposition groups pledged to back him. The current system concentrated power in the office of the president, and because parliament was relatively weak, there were few avenues to challenge corrupt or incompetent officials, he told Reuters in an interview.

"The highly centralised system is not accountable to the people ... so what we are opting and hoping for is to change the constitution and go for a parliamentary system," Abdullah said. Asked if this meant he would endorse the creation of a prime minister if he won the presidency, Abdullah said, "Yes...a prime ministerial system."

"The people are stuck with governors who are being moved from one province to another when they fail and then to the next and finally if there are no more excuses to keep them as governors, they will be promoted as minister-advisers," he added. US authorities have urged Karzai to create a new executive post to help improve day-to-day governance in Afghanistan, but the president "has made no decision on it", his chief spokesman Humayoun Hamidzada said earlier this month.

Defections have left the opposition in disarray as the election, once seen as wide-open, approaches. US criticism of Karzai's government also appears to have been muted and Karzai was now clearly ahead. But Abdullah, who was the Afghan foreign minister from 2001 to 2004, and was running on an independent ticket, dismissed rumours that he would also pull out of the race to endorse Karzai.
Posted by: Fred || 06/01/2009 00:00 || Comments || Link || E-Mail|| [336065 views] Top|| File under: Taliban
Bangladesh
Five more soldiers make confession
Five more soldiers of Bangladesh Rifles made their confessional statements to the chief metropolitan magistrate's court in Dhaka on Sunday in connection with the February 25-26 carnage at the BDR headquarters at Pilkhana in the city. The criminal investigation department of police, assigned to investigate the case filed with New Market police station, produced the five soldiers before five separate metropolitan magistrate's courts in the afternoon. After recording their statements, the courts sent the soldiers to Dhaka Central Jail at about 8:30pm, court sources said.


They'll have their cardiac arrests and cirrhosis recorded very soon now ...

Police also produced 65 soldiers in court on Sunday afternoon after the end of their five-day remand on the previous day. The court sent them to the jail as police did not seek further remand for them.

Two more soldiers, deputy assistant director Touhidul Islam and Habibur Rahman, were produced before the court of metropolitan magistrate Mominul Hasan on Sunday afternoon after the end of their eight-day remand on the previous day in connection with arms recovery case filed with Sabujbagh police station. Police sought further five-day remand for them but the court granted three days for interrogation.

Police, meanwhile, produced another person, Abdul Hamid, a retired BDR solider, before the same court with a plea to show him arrested in connection with BDR rebellion and sought a 10-day remand for him. After hearing, the court granted five days remand for Abdul Hamid.

A total of 1,419 people, most of them soldiers, have so far been arrested in connection with the BDR rebellion at Pilkhana headquarters and 114 of them, including three civilians, have so far made their confessional statements to the court. A total of 150 people are now on remand under the custody of CID police in Dhaka.

Outside the capital, a total of 1,723 soldiers have so far been arrested in 30 districts for their suspected involvement in the rebellion at their respective battalions and sector headquarters.
Posted by: Steve White || 06/01/2009 00:00 || Comments || Link || E-Mail|| [336066 views] Top|| File under:
India-Pakistan
Officials: mass abduction by Taliban in Pakistan
Taliban militants ambushed a convoy of vehicles carrying at least 400 students, staff and relatives from a boys' school Monday, taking dozens — possibly hundreds — captive in northwestern Pakistan, officials said.

Police were negotiating for the captives' release following the brazen abduction — part of a string of militant actions in Pakistan's tribal belt that the army believes is partly aimed at distracting the military from its offensive against the Taliban in the Swat Valley. The militants were said to be armed with rockets, grenades and automatic weapons.

Details were still emerging early Tuesday about what exactly happened in North Waziristan. Originally as many as 500 people were believed to have been abducted, but about 200 students were later found to be safe.

Students made up the majority of the group. Cadet colleges in Pakistan are usually run by retired military officers and educate teenagers. They also typically provide room and board.


Couldn't wait for martyrdom, I guess. What was that surah? Oh yes, "And there shall wait on them young boys of their own, as fair as virgin pearls."
Posted by: ed || 06/01/2009 18:04 || Comments || Link || E-Mail|| [336080 views] Top|| File under:
Pakistan vows to wipe out Jundullah after Iranian warning
TEHRAN: The interior ministry of Pakistan aims to wipe out Jundullah terrorist group, an organisation that has claimed responsibility for an attack on a mosque in southeastern Iran, reports the Fars News Agency (FNA).

Pakistan's interior ministry has presented all its information on Jundullah to the country's intelligence services which include the ISI, MI and FIA. The ministry has also urged for the identification of group members and the immediate arrest of the ringleader Abdulmalek Rigi, according to FNA.

The report goes on to say Islamabad has ordered the group be disbanded and wiped out. The chief of the Iranian armed forces, General Hassan Firouzabadi, said Iran had located the base of the group and informed the Pakistani government of Abdulmalek Rigi's position.

According to media reports, the group's spokesman Abdoulrauf Rigi contacted the Pakistan office of al-Arabiya television network to report a bombing in a mosque in the Sisatn-Baluchestan province last week to claim responsibility for the attack.

The bomb blast occurred in the Iranian city of Zahedan while mourners participated in a ceremony marking the death of the daughter of the Holy Prophet (PBUH).

Iranian authorities have arrested and executed three men involved in the bombing. The trio was executed in Zahedan city.

So far Jundullah has claimed responsibility for a dozen terrorist operations in Iran, however according to the FNA, they have managed to escape punishment by crossing into Pakistan.


Tehran has warned Islamabad that it has the power and military means to trace and hunt down terrorist groups in Pakistan if such activity is not stopped by Pakistan.

Tehran has warned Islamabad that it has the power and military means to trace and hunt down terrorist groups in Pakistan if such activity is not stopped by Pakistan.

Since the attack, Iran has closed down its border with Pakistan.

Posted by: john frum || 06/01/2009 11:34 || Comments || Link || E-Mail|| [336073 views] Top|| File under: Govt of Iran
27 Taliban killed in Swat, Waziristan
Security forces said on Sunday that they had entered Kalam after securing Mingora, as 27 militants were killed in different clashes in Swat and South Waziristan.

The Army said one officer, Lt Haider Nazir, and eight soldiers lost their lives and six other were injured in different clashes with the Taliban.

"The security forces entered Kalam on Sunday and are conducting a search operation," the Inter-Services Public Relations (ISPR) said, adding that the nazim of Kalam along with other notables of the area welcomed the security forces and assured their full support in the operation against the Taliban.

Also on Sunday, Taliban attacked a security forces check post at Spinkai Raghazai in South Waziristan. The forces repulsed the attack, and killed 15 Taliban. Three soldiers died, six were injured and four went missing in the clash.

On Saturday night, the military killed 10 militants at Warza in South Waziristan. An army convoy was reportedly moving to Teyarza fort and spotted two improvised explosive devices (IED), which the soldiers removed.

"While recovering a third IED, the convoy was fired upon from a compound at [a nearby] village. They (the army jawans) reacted promptly and killed 10 [Taliban]. Lt Haider Nazir fought valiantly, chased the Taliban to the compound and killed three of them, before [being killed] along with three other soldiers," the ISPR said.

Meanwhile, security forces destroyed a training facility in Shangla, killing a number of Taliban.

Separately, the Army continued its relief activities for the people displaced from the troubled areas, dispatching 25 tonnes of rations for 40,000 people in Mingora.
Posted by: Fred || 06/01/2009 00:00 || Comments || Link || E-Mail|| [336062 views] Top|| File under: TTP
Admin officer killed in attack on Hangu Army Public School
[Geo News] Hangu militants attacking the Army Public School killed the Admin officer, while three persons including two policemen were abducted. Sources said that militants in large number Sunday morning barged into the Army Public School located in Hangu and tried to kidnap the staff over there, while on resistance, the militants shot dead Admin officer, Gharib Gul and kidnapped Head constable, Shakirullah, Sepoy Bilal and Table man, Sohail, who were taken to unknown place. Earlier, the militants had also kidnapped three persons including one officer from Hangu Agriculture office, while one wounded official had fled from the custody of the militants. Traffic on the Hangu Highway remains badly hit since last three years because of the militants occupying the Highway.
Posted by: Fred || 06/01/2009 00:00 || Comments || Link || E-Mail|| [336066 views] Top|| File under: TTP
Military seeks 'hardcore' Taliban
Pakistan Army says it is preparing to flush out 'hardcore' Taliban from Swat valley after regaining control of Mingora. "We are going after the leadership and we are going to take care of all the militants in the valley," spokesman Maj Gen Athar Abbas told the BBC. Abbas said essential services were being restored to the city, home to 300,000 people before the operation. Doctors had arrived to re-open the main hospital, gas had been restored and mobile generators would help restore the water system, he said. He suggested that it would still take at least two weeks to restore the electricity network. Eventually, local defence committees would be set up to stop Taliban returning. Troops now have Charbagh in their sights. Helicopters are said to be dropping leaflets advising residents to leave. Soldiers continue to patrol Mingora's largely deserted streets and check houses for booby-traps.
Posted by: Fred || 06/01/2009 00:00 || Comments || Link || E-Mail|| [336066 views] Top|| File under: TTP
Taliban recruiting teeny boomers
Videos made by the Taliban in Swat show teenage boys being groomed as suicide bombers.

According to Sunday Telegraph, fighters went from house to house in May demanding a man or boy from each family. The recruits were encouraged to volunteer for suicide missions.

A Taliban spokesman has said the recent suicide attacks in Lahore and Peshawar were revenge for the army's assault in the NWFP.

Films obtained by The Sunday Telegraph show boys of 14 or 15 recording farewell messages before climbing into vehicles filled with explosives.

Suicide bombings have increased dramatically in Pakistan since the Taliban took control of Swat in 2007.

In one film, Arshad Ali, 15, from Swat, who attacked a polling station last year, says: "Some hypocrites say that we are doing this for money -- or because of brainwashing -- but we are told by Allah to target these pagans."

Other films show "trials" and beheadings of alleged spies and captured policemen, whippings of criminals, the aftermath of attacks by guerrillas, and scenes of young jihadis training in camps.
Posted by: Fred || 06/01/2009 00:00 || Comments || Link || E-Mail|| [336065 views] Top|| File under: TTP
Mehsud's aide arrested in Mianwali
A close aide of Taliban commander Baitullah Mehsud was arrested from the suburbs of Mianwali on Sunday. According to sources, the elite force and police conducted a joint operation in Bengi Khel area of Mianwali and arrested wanted Taliban Asmatullah. He was arrested on information given by Abdullah Ghazi who was arrested on May 26. In another search operation, police arrested 39 suspected Taliban including Afghan nationals.
Posted by: Fred || 06/01/2009 00:00 || Comments || Link || E-Mail|| [336067 views] Top|| File under: TTP
Two Taliban commanders surrender
Two Taliban commanders handed themselves over to political authorities on Sunday, while the dead body of a kidnapped khasadar force official was recovered. Sources told Daily Times that two Taliban leaders Muhammad Noor and Meena Jan surrendered to political authorities in Jamrud area of Khyber Agency. Official sources said that the two were shifted to an undisclosed location for interrogation. The sources said one of the arrested commanders is the brother of Khasadar force (Jamrud) line officer Gulla Jan.
Posted by: Fred || 06/01/2009 00:00 || Comments || Link || E-Mail|| [336061 views] Top|| File under: TTP
Six suicide bombers leave DI Khan
Three explosives-laden vehicles and six suicide bombers have left Dera Ismail Khan to carry out terror attacks in Islamabad, Lahore, Rawalpindi and Multan, a private TV channel reported on Sunday. Quoting intelligence source, the channel said the would-be assailants could target clerics of certain religious sects, security forces and important buildings and installations in the cities. Authorities have been directed to beef up security across Punjab, the channel said.
Posted by: Fred || 06/01/2009 00:00 || Comments || Link || E-Mail|| [336067 views] Top|| File under: al-Qaeda in Pakistan
Israel-Palestine-Jordan
Abbasniks ambuscade Hamas hidey hole, kill top field commander
Six people were killed on Sunday when forces loyal to Palestinian President Mahmoud Abbas raided a Hamas hideout, just days after he promised in Washington to fulfil his security commitments.


The violence erupted when police encircled a house in the West Bank town of Qalqilya where a top Hamas field commander, Mohammad Samman, and his deputy Mohammad Yasin, had taken refuge, witnesses and security officials said. Both Hamas men and the homeowner died in the shootout, along with three policemen. Dozens of bullet holes in walls and furniture in the home attested to the ferocity of the fighting.


It was the bloodiest internal Palestinian clash in the occupied West Bank since the Western-backed Abbas launched a security drive and revived peace talks with Israel in 2007 after breaking with Hamas over its takeover of the Gaza Strip.

Samman and Yasin had ignored calls to surrender, witnesses said. Palestinian security forces spokesman Adnan Damiri said police had tried to negotiate a peaceful end to the standoff.

"Thousands of shots were fired at the security forces," Damiri said, adding that large quantities of explosives were discovered in the Hamas hideout.

After the raid, Hamas threatened to call off Egyptian-sponsored reconciliation talks with Fatah that had been scheduled to resume in Cairo in July. Fawzhi Barhoum, a Hamas spokesman in the Gaza Strip said: "We in Hamas have come closer than ever to taking a decision to suspend our participation in the dialogue." A spokesman for Hamas's armed wing accused the Abbas-aligned forces of being "loyal to the Zionists" and alleged he was directly responsible for "the crime and its consequences."

Tedious drivel about the politix of it all at the link...
Posted by: || 06/01/2009 00:00 || Comments || Link || E-Mail|| [336064 views] Top|| File under:
Home Front: Culture Wars
Shooting at Little Rock Army Recruiting Station
Very strange. Motive not yet known.

Moved to WOT Operations due to the charges now lodged: terror.


Little Rock - One person is in custody, and two others have been transported to a local hospital in serious condition following a double-shooting in west Little Rock Monday morning.

Authorities say the incident occurred around 10:00 a.m. at the U.S. Army Navy Career Center inside the Ashley Square Shopping Center at 9112 North Rodney Parham Road. According to Lt. Terry Hastings with the Little Rock Police Department, two recruiting officers standing outside the office were hit when the unidentified suspect drove up in a black SUV and began shooting.

The suspect led police on a brief pursuit towards downtown Little Rock before being taken into custody in the area of the Interstate 30/630 interchange.

According to the Little Rock Fire Department, a bomb squad is currently on the scene, checking out a suspicious package inside the suspect's vehicle.
Posted by: Glenmore || 06/01/2009 12:58 || Comments || Link || E-Mail|| [336066 views] Top|| File under:
Who's in the News
46
[untagged]
6
TTP
3
Jamaat-e-Islami
1
Govt of Iran
1
Hezbollah
1
al-Qaeda in Pakistan
1
Pirates
1
Taliban
1
al-Qaeda
Bookmark
E-Mail Me
The Classics
The O Club
Rantburg Store
The Bloids
The Never-ending Story
Thugburg
Gulf War I
The Way We Were
Bio
Merry-Go-Blog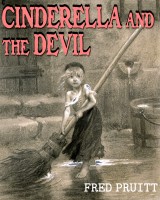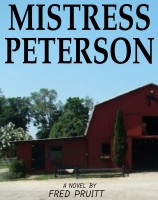 On Sale now!


A multi-volume chronology and reference guide set detailing three years of the Mexican Drug War between 2010 and 2012.

Rantburg.com and borderlandbeat.com correspondent and author Chris Covert presents his first non-fiction work detailing the drug and gang related violence in Mexico.

Chris gives us Mexican press dispatches of drug and gang war violence over three years, presented in a multi volume set intended to chronicle the death, violence and mayhem which has dominated Mexico for six years.
Click here for more information


Meet the Mods
In no particular order...


Steve White
Seafarious
tu3031
badanov
sherry
ryuge
GolfBravoUSMC
Bright Pebbles
trailing wife
Gloria
Fred
Besoeker
Glenmore
Frank G
3dc
Skidmark



Better than the average link...



Rantburg was assembled from recycled algorithms in the United States of America. No trees were destroyed in the production of this weblog. We did hurt some, though. Sorry.
3.235.188.113

Help keep the Burg running! Paypal: