Africa Horn
Somali insurgents impose curfew after grenade attack
[Mail and Globe] Somali insurgent movement al-Shabaab said on Friday it had imposed a dusk-to-dawn curfew in Kismayu after a rare attack near one of its bases in the southern port city it has held since mid-2008.

Two civilians were injured when a hand-grenade was hurled towards the base on Thursday night, locals said, in the latest violence in the Horn of Africa nation which has suffered 18 years of near-continuous civil conflict.

"We imposed curfew on Kismayu to tighten security," senior al-Shabaab official Sheikh Ahmed Hassan told Reuters.

"We are interrogating the two injured civilians. We do not really know who hurled the hand grenade."

Al-Shabaab, which Western security services say is a proxy for al-Qaeda, has been fighting the Somali government since early 2007 in a rebellion that has killed nearly 18 000 civilians and driven more than one million from their homes.

The conflict has worsened a dire humanitarian situation, enabled piracy to flourish offshore, and heightened tensions and security worries around the Horn of Africa.

Al-Shabaab has imposed strict sharia law on Kismayu and other towns it controls in south Somalia. It often bans drinking, films, wedding parties and music, and punishes suspected government collaborators, sometimes by beheading.

Though witnesses say al-Shabaab has foreign fighters in its ranks, the group insists it is fighting for Somalia's sovereignty and against a Western-imposed government.

In the worst fighting for months, government forces have been battling al-Shabaab fighters in Mogadishu, 500km north of Kismayu, this month, with scores killed, and tens of thousands of refugees streaming out of the city.
Posted by: Fred || 05/30/2009 00:00 || Comments || Link || [336066 views] Top|| File under: al-Shabaab
Clashes leave up to 244 dead in SudanŽs South Kordofan region
[Beirut Daily Star: Region] Scores of policemen and nearly 200 tribesmen were killed in clashes this week between two pastoralist groups in Sudan's South Kordofan area, Sudan's state news agency SUNA reported on Friday. Sudan's Internal Affairs Minister Ibrahim Mahmoud Hamad put the total number dead after the fighting at 244, according to SUNA. "The death toll is 89 among the Misseriya, 80 among the Rizeigat and 75 policemen," Hamad told a Cabinet meeting in Khartoum.

Some 3,000 armed horsemen attacked police positions on Tuesday where the police were trying to provide a buffer between the two tribes who are frequently in conflict, often in cattle raids and over grazing land and water in the semi-arid area.

Positioned in the middle of Sudan, South Kordofan was a major conflict area in a 22-year-long war between Khartoum and rebels from southern Sudan that ended in 2005. The area is still struggling to recuperate and is prey to severe tribal rivalries.

The oil-producing state's Information Minister Ali Kuku told Reuters that although he could not give exact death tolls local estimates put the police death toll at about 80 and similar numbers for warriors from each of the tribes. "We didn't expect this big thing to happen," he said, adding that the fighting began as a small conflict between a few individuals from each tribe but spiralled out of control. "The war has stopped now, but we're investigating what happened," he said.
Posted by: Fred || 05/30/2009 00:00 || Comments || Link || [336090 views] Top|| File under: Govt of Sudan
Unknown gunnies kill Hisbul Islam commander
An Insurgent commander who was well-known in Mogadishu has been killed in Bakaro market in Mogadishu on friday evening, witnesses said on Friday. Bakaro is under the control of al Shabaab and Hisbul Islam rebels who are fighting against the fragile government to topple it.

Abdulkadir Hamsa Qatatow, [had been] leading some pro-government soldiers who launched heavy attack on rebel bases in Mogadishu last Friday, but [then] he defected from the government on Sunday and joined Hizbul Islam Insurgent group.

So naturally someone took out a contract on the turncoat. It's the Chicago Mogadishu Way.

The spokesman of Hisbul Islam, Sheik Hassan Mahdi, confirmed that gunmen shot him in the market but could not give further details about his killing.

He can say no more. Not much to say, anyway. The guy's dead, and HI is down one commander. Again.

Witnesses also said he has been killed in Bakaro market on Friday evening and it is not known why he was killed.

It may have involved goats.

He was famous for the fighting against the Ethiopian troops and the former transitional government led by president Abdulahi Yusuf Ahmed.

This article starring:
Abdulkadir Hamsa Qatatow
Posted by: Seafarious || 05/30/2009 00:00 || Comments || Link || [336065 views] Top|| File under: al-Shabaab
Sudan signs peace agreement with Sudanese Liberation Army
The Sudanese government announced Friday that it signed a peace agreement with the Sudanese Liberation Army, one of the rebel movements in the restive western province of Darfur.

Sudanese News Agency (SUNA) said the agreement was signed between the local government of North Darfur Province and the army's field commander.



The agreement included four articles: participation in leadership, guaranteeing development and providing services in Darfur, making security arrangements, and providing humanitarian assistance to the people in Darfur.


The agreement included four articles: participation in leadership, guaranteeing development and providing services in Darfur, making security arrangements, and providing humanitarian assistance to the people in Darfur.

The Sudanese government is currently holding peace talks in the Qatari capital, Doha, with the Justice and Equality Movement, one of the largest rebel movements in Darfur. All other 26 rebel movements are not represented in the talks.

Since the conflict erupted in Darfur in 2003, the government signed a peace agreement in the Nigerian capital, Abuja, in 2006 with the Sudan Liberation Movement, and this was followed by agreements with six smaller movements.
Posted by: Seafarious || 05/30/2009 00:00 || Comments || Link || [336065 views] Top|| File under: Govt of Sudan
China-Japan-Koreas
NKorea provokes UN as it test-fires sixth missile
[Al Arabiya Latest] North Korea test-fired another short-range missile off its east coast on Friday and said it would take more "self-defense measures" if the United Nations Security Council punished it for this week's nuclear test.

South Korea said an increasingly aggressive North may be preparing fresh moves after Chinese fishing boats were spotted leaving a disputed sea border on the west coast.

South Korea and the United States put their troops on the Korean peninsula on higher alert on Thursday, and Seoul's defense ministry said forces were keeping a close watch on the land and sea border with the North.
Posted by: Fred || 05/30/2009 00:00 || Comments || Link || [336064 views] Top|| File under:
India-Pakistan
Pakistan secures key Swat Valley city
ISLAMABAD, Pakistan (CNN) -- The Pakistani military says security forces have taken back the city of Mingora from the Taliban, calling it a significant victory in its offensive against the Taliban.

Mingora is the largest city in Pakistan's Swat Valley where security forces have been fighting the Taliban in a month-long offensive.

"It is a great accomplishment," said Pakistani Maj. Gen. Athar Abbas. "This is the largest city in Swat and for all practical purposes, Mingora has been secured."

Abbas said militants put up a stiff resistance, but their resistance weakened as troops moved in. Abbas told CNN pockets of militants remain just outside Mingora.

The fighting has uprooted about 2.4 million Pakistanis from their homes in the northwestern region of the country, according to the latest data from the United Nations. Of those displaced, about 10 percent -- or 240,000 -- are living in refugee camps, according to the U.N.

The announcement that the military has pushed the Taliban out of Mingora comes after days of Taliban attacks in other areas in the country.

Pakistani authorities increased security throughout Islamabad on Friday after a string of deadly bombings in Lahore and Peshawar, and a threat by the Taliban to carry out further attacks.

The Pakistani Taliban claimed responsibility for Wednesday's suicide attack in Lahore on a building housing police, intelligence and emergency offices that killed 27 people.

The militant group also threatened to continue attacking cities in Pakistan until the military ends its operations against Taliban militants in the country's northwest.

Posted by: GolfBravoUSMC || 05/30/2009 09:39 || Comments || Link || [336085 views] Top|| File under: TTP
Army clears Peochar Valley
Troops have taken control of Bahrain and cleared Peochar village in Swat, the ISPR said on Friday as security forces killed 28 Taliban -- including infamous commander Khush Mir Khan alias Abu Huzaifa -- all over the valley. "The security forces have successfully secured Bahrain," said the ISPR in a statement, adding that the army had also arrested seven Taliban from various areas of Swat. The ISPR said five soldiers and two civilians were also injured in exchange of fire. Some of the heaviest recent fighting took place in Bahrain.

Peochar village: In a cordon-and-search operation, the forces cleared Taliban stronghold of Peochar village. "The army destroyed Taliban hideouts, including a madrassa, and seized 12 UN-registered vehicles," said the ISPR, adding that four tunnels storing rations stolen from NGOs were also discovered and a 'huge cache of arms' confiscated.

Meanwhile in Mingora, troops continued their cordon-and-search operation, cleared Aman Kot and Technical Institute College on Mingora-Kokarai Road and arrested five Taliban.

During a search operation in Dir's Kalpani area, the army killed six Taliban commanders -- Qadir, Noor Hameed, Aftab, Yousaf, Iftikhar and Iftikhar.

IEDs: The forces defused five improvised explosive devices during a search operation around Daggar in Buner. The army killed 13 Taliban hiding in a compound in a gunbattle.

The army said it was continuing relief activities, and had despatched 50 tonnes of ration for 70,000 stranded people in Khawazakhela. Five trucks of rations were also sent to the people of Bahrain and eight to a group of people in Kalam.


Yes indeed, standards have changed since the conquest of Iraq.

Around 2.4 million people have fled fighting as soldiers struggle to wrest back western Swat and two nearby districts from the Taliban, who last month advanced to within 100 kilometres of the capital, Islamabad.

The military says more than 1,200 Taliban and 80 soldiers have died in the onslaught launched in the districts of Lower Dir on April 26, Buner on April 28 and Swat on May 8, but those tolls cannot be confirmed independently.
Posted by: Fred || 05/30/2009 00:00 || Comments || Link || [336099 views] Top|| File under: TTP
Head money for Fazlullah increased to Rs 50 million
The government on Friday increased the head money for Mullah Fazlullah, the commander of the Tehreek-e-Taliban Swat, from Rs 5 million to Rs 50 million. The government has also announced reward for those who would assist in the arrest of other Taliban leaders in Swat and Mingora. Head money of Rs 10 million was also announced for Muslim Khan, Fazalullah's spokesman. Bounty of Rs 10 million each has also been announced for Taliban leaders Shah Dauran, Mehmood Khan, Akbar Hussain, Sher Muhammad Qasab, Sirajud Din, Bakht Farzand, Mian Gul Ghafoor, Nisar Ahmed, Lal Din alias Baray Mian, Anwarullah alias Anwar, Bashir Ahmed, Sultan Hussain, Rashid Ahmad and Ibn-e-Amin.

Meanwhile, NWFP Information Minister Iftikhar Hussain said it was not sure if Fazlullah was dead or not. He was commenting on media reports that said Fazlullah could already be dead. "There is no confirmation whether he is dead or not. It's only a rumor."

This article starring:
AKBAR HUSEIN
Tehreek-e-Taliban Swat
ANWARULLAH ALIAS ANWAR
Tehreek-e-Taliban Swat
BAKHT FARZAND
Tehreek-e-Taliban Swat
BASHIR AHMED
Tehreek-e-Taliban Swat
IBN E AMIN
Tehreek-e-Taliban Swat
LAL DIN ALIAS BARAI MIAN
Tehreek-e-Taliban Swat
MEHMUD KHAN
Tehreek-e-Taliban Swat
MIAN GUL GHAFUR
Tehreek-e-Taliban Swat
MULLAH FAZLULLAH
TTP
MUSLIM KHAN
Tehreek-e-Taliban Swat
NISAR AHMED
Tehreek-e-Taliban Swat
RASHID AHMED
Tehreek-e-Taliban Swat
SHAH DAURAN
Tehreek-e-Taliban Swat
SHER MUHAMAD QASAB
Tehreek-e-Taliban Swat
SIRAJUD DIN
Tehreek-e-Taliban Swat
SULTAN HUSEIN
Tehreek-e-Taliban Swat
Posted by: Fred || 05/30/2009 00:00 || Comments || Link || [336065 views] Top|| File under: TTP
16 arrested after van attacked in Hangu
Hangu police arrested 16 suspects on Friday during a crackdown following an attack on a police van in which a policeman was killed, sources said. They said police arrested at least 16 persons from Hangu, Dooba, Tull and Saddar Circle. Earlier, around a dozen armed men opened fire on a police mobile on Tull Road near Sports Complex in Hangu city and killed a police official.
Posted by: Fred || 05/30/2009 00:00 || Comments || Link || [336065 views] Top|| File under: TTP
Sindh releases list of 168 most wanted
The Sindh Home Department on Friday released a list of 168 members of outlawed and extremist organizations, and issued orders for the immediate arrest of 35 of them, a private TV channel reported. The channel said the list includes the names of senior members of Al Qaeda, the Lashkar-e-Jhangvi, Sipah-e-Muhammad, Sipah-e-Sahaba, Jaish-e-Muhammad, Hizbut Tehreer, Islami Mahaz and Khadamul Islam. The police have been ordered to monitor the activities of the persons named in the list, the channel reported.
Posted by: Fred || 05/30/2009 00:00 || Comments || Link || [336066 views] Top|| File under: Govt of Pakistan
Suspected terrorist held in Karachi
Law enforcement agencies arrested a man on suspicion of involvement in terrorism for taking pictures of hotels in Karachi on Friday. The man was identified as Nazar Hussain, 33. Deputy Superintendent of Police Mazhar Hussain told Daily Times that Hussain was taken into custody when he was taking pictures with his mobile phone. "We have found two pictures of the Marriott Hotel and Pearl Continental Hotel that he captured on his cell phone," Station House Officer Ahsan Zulfikar said. "I recently bought a new mobile phone with a camera therefore I was taking pictures," Hussain told the police. "I am not a militant."
Posted by: Fred || 05/30/2009 00:00 || Comments || Link || [336063 views] Top|| File under: Govt of Pakistan
Iraq
Bomb explosion at a bus station in Iraq kills at least 4 people, wounds 10
[Beirut Daily Star: Region] A bomb exploded inside a bus station north of Baghdad on Friday, killing at least four people and wounding 10, police said, the deadliest in a series of attacks in northern Iraq.

A US soldier also was killed Friday in a grenade attack, raising to at least 21 the number of American troop deaths so far in May. That's the deadliest month for US forces in Iraq since September, when 25 died.

The grenade detonated near a US patrol in the northern province of Ninevah, the military said in a statement, providing no further details.

At least 4,303 members of the US military have died in Iraq since the war began in March 2003, according to an Associated Press count.

Insurgent activity has persisted in northern Iraq despite US-Iraqi military operations.

Friday's bus station bomb was attached to a car parked inside the station in the Shiite enclave of Khalis, according to local police and a report from the provincial security headquarters.

Police officers gave the toll on condition of anonymity because they were not authorized to release the information.

The US military said the attack occurred near a vegetable market, killing at least one person and wounding 14. Conflicting casualty tolls are common in the chaotic aftermath of bombings in Iraq.

Earlier Friday, a local leader of a government-backed Sunni paramilitary group was killed when a bomb hidden on a motorcycle exploded as he opened his butcher store on the outskirts of the Diyala provincial capital of Baqouba, police said.

The head of Baqouba's main group fighting Al-Qaeda in Iraq, Khalid Khudeir Mohammad, confirmed the death and said Khazal al-Sammaraie was the leader of a local chapter of the so-called Awakening Council.

Major Derrick Cheng, a spokesman for US forces in northern Iraq, said the military had a report of at least five people wounded in the attack.

US commanders say the Sunni groups have been pivotal in helping drive down the levels of violence in Iraq. But members have been frequently targeted as insurgents seek to derail security gains ahead of June 30 deadline for the Americans to withdraw from urban areas in Iraq.

Police also said a roadside bomb struck a civilian car late Thursday on a highway linking the towns of Khanaqin with Qara Tappah. The blast killed two boys ages 8 and 10 and their father, according to a provincial police report.

Diyala, an ethnically and religiously diverse province that borders Baghdad, and Mosul to the north are considered the main battlegrounds in US-Iraqi efforts to solidify security gains. But attacks persist despite several crackdowns.

The US military said Friday that 301 people have been detained and more than a dozen weapons caches discovered in the latest US-Iraqi military operation in Diyala dubbed "Glad Tidings of Benevolence II," which began May 1.

Separately, Iraqis held a funeral procession in Baghdad for revered former national football coach Emmanuel Baba Dawud, known as Ammo Baba.

He died Wednesday in Dahuk, 430 kilometers northwest of Baghdad, according to the Iraqi sports ministry said.
Posted by: Fred || 05/30/2009 00:00 || Comments || Link || [336063 views] Top|| File under: Iraqi Insurgency
Syria-Lebanon-Iran
Gunmen attack Iran presidentŽs election center
[Al Arabiya Latest] Three people were injured Friday after gunmen on motorbikes attacked President Mahmoud Ahmadinejad's election campaign center in the southeastern Iranian city of Zahedan, where a day before a suicide bomber blew himself up in a Shiite mosque, which the Islamic republic accused the United States of orchestrating.

"Three knife-wielding people on motorbikes stopped outside the center on Saadi Street, cursed, made threats and tore up billboards," Mohammad Reza Zahed Sheikhi, who heads Ahmadinejad's election office in Zahedan, told official news agency IRNA.

The attack comes a day after a suicide bomber killed 25 people and wounded 125 others in an attack on a Shiite mosque in Zahedan, in Sistan-Baluchestan province bordering Pakistan and Afghanistan.

Earlier, the Iranian Jundullah (God's soldiers) opposition group declared its responsibility for Thursday's suicide bombing, a group spokesman told AlArabiya.

Abdul Raouf al-Riji said that the blast targeted a meeting of the Iranian Basij forces, which are affiliated with Iran's Revolutionary Guards. The meeting inside the mosque was aimed to coordinate election strategy.

He added that Thursday's attack was a suicide bombing that was carried out by a group member called Abdul Khaleq al-Mulla.
Posted by: Fred || 05/30/2009 00:00 || Comments || Link || [336064 views] Top|| File under: Govt of Iran
Who's in the News
47
[untagged]
6
Govt of Pakistan
4
TTP
2
Iraqi Insurgency
2
al-Shabaab
2
Govt of Sudan
2
Govt of Iran
1
Hezbollah
1
Jamaat-e-Islami
1
al-Qaeda
Bookmark
E-Mail Me
The Classics
The O Club
Rantburg Store
The Bloids
The Never-ending Story
Thugburg
Gulf War I
The Way We Were
Bio
Merry-Go-Blog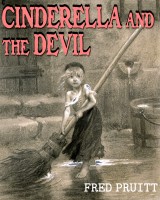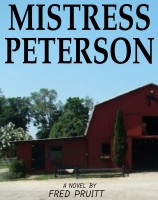 On Sale now!


A multi-volume chronology and reference guide set detailing three years of the Mexican Drug War between 2010 and 2012.

Rantburg.com and borderlandbeat.com correspondent and author Chris Covert presents his first non-fiction work detailing the drug and gang related violence in Mexico.

Chris gives us Mexican press dispatches of drug and gang war violence over three years, presented in a multi volume set intended to chronicle the death, violence and mayhem which has dominated Mexico for six years.
Click here for more information


Meet the Mods
In no particular order...


Steve White
Seafarious
tu3031
badanov
sherry
ryuge
GolfBravoUSMC
Bright Pebbles
trailing wife
Gloria
Fred
Besoeker
Glenmore
Frank G
3dc
Skidmark



Better than the average link...



Rantburg was assembled from recycled algorithms in the United States of America. No trees were destroyed in the production of this weblog. We did hurt some, though. Sorry.
44.197.101.251

Help keep the Burg running! Paypal: