Arabia
Yemen to Try 14 Terror Suspects
Fourteen militants suspected of involvement in terror attacks in the past two years, including the 2002 bombing of a French oil supertanker, go on trial here tomorrow. The 14 defendants are accused of belonging to a terror group involved in the attack on the French tanker Limburg off the Yemeni coast and firing at a chopper belonging to the US company Hunt Oil in Sanaa in November 2002, a judicial source told Arab News yesterday. They are also accused of masterminding bombings near official buildings and homes of security and intelligence staff in 2002 and planning for attacks on Western embassies in Sanaa, said the source. Twelve other militants charged with bombing the US destroyer USS Cole in Aden port in October 2000 will go on trial two weeks later. "Public Prosecution is still investigating 12 people in the USS Cole case," the source said. Yemen has been delaying the trial of the Cole suspects since Oct. 2003 on a US request for more time to investigate. The source said among the 12 two were being charged with masterminding the attack: Jamal Muhammad Al-Badawi and Fahd Al-Qasei. The Cole trial will be attended by officials from the US Department of Justice.
Posted by: Fred || 05/28/2004 12:40:18 PM || Comments || Link || E-Mail|| [6466 views] Top|| File under:
'Al-Qaeda chief' in Saudi calls followers to wage guerilla war
A statement purported to be from the Al-Qaeda chief in Saudi Arabia and posted on an Islamist website Thursday urged his followers to wage an urban guerrilla war of assassinations, kidnappings and bombings. The "execution group" or "strike force" in each four-tiered cell should be "trained to carry out operations inside cities, including assassinations, abductions, bombings, sabotage, raids and the liberation of hostages," said the statement attributed to Abdul Aziz al-Muqrin and posted on www.qal3ah.org.


I've already suggested we form our own kill squads to counter this sort of thing, up close and personal.

Tom Clancy beat us to it.

The lengthy statement, the authenticity of which could not be independently confirmed, appeared to be several months old. It was not clear why it was made public now. It refers to the Saudi authorities' announcement "in recent days of the names of 26 mujahed (fighter) ... which showed the failure of their security agencies to track down the mujahedeen." The reference was to a list of 26 most-wanted terror suspects issued by Saudi authorities in December following a series of suicide bombings that targeted residential compounds in Riyadh in May and November 2003. Muqrin tops the list of presumed Al-Qaeda militants, which is now down to 18...

In the statement, Muqrin said each guerilla cell should be composed of four groups: a field command, an intelligence-gathering group, a third assigned to prepare the equipment and groundwork for operations, and a fourth that would execute the attacks and would be made up of two to four members. "In a country which has no places suitable for action such as mountains and forests, one should suffice with urban forces and collaborators," the statement said. Islamist fighters "need a strong Islamic intelligence apparatus to confront the dangers surrounding clandestine action in cities," it said. The guerrillas in charge of preparing operations should include people "with links to the mafia or other smugglers, because the latter have experience and can be very useful," the statement said.
Posted by: Paul Moloney || 05/28/2004 03:54 || Comments || Link || E-Mail|| [6466 views] Top|| File under:
Britain
Imprisoned Hamza prematurely hailed as a martyr by supporters
RADICAL Muslim cleric Abu Hamza was hailed as a martyr yesterday after he was locked up in a top security prison.


"Oh, nobody knows the trouble he's seeeeeen!"

His supporters declared the US and British governments corrupt as they gathered outside north London's Finsbury Park mosque for prayers.


"God, please kill them all!"

They vowed undying support for Hamza, who is facing extradition to the US on kidnapping and terrorism charges. Watched by uniformed police, a spokesman told about 70 British Muslims that Hamza is an "unswerving symbol of truth against falsehood, tyranny and oppression". He claimed that it would be impossible for Hamza to get a fair trial.


"Nope. Nope. Ain't gonna happen. Take my word for it!"

"The shameful and heavy-handed arrest of Sheikh Abu Hamza has proven unequivocally that any Muslim who speaks out against idolatry, corruption, oppression, Zionism and Christian fanaticism is subject to arrest," he said in a ten-minute statement. "The lie of the so-called freedom of speech and liberalism has been fully exposed. The sheikh has one eye and one arm. He also suffers from diabetes and high blood pressure, so where is your human compassion?"


Where the f&%k is Hamza's so-called "human compassion?"


The spokesman announced that next week, after Friday prayers, they will march on the US embassy in central London in protest at Hamza's arrest.


"Mr. Second Under-Vice Secretary, there is a crowd of men with turbans outside the fence."
"Really? What are they doing?"
"Jumping up and down and making faces, sir."

The embassy is now considered by Hamza's followers as the new head of the British government, he said. The spokesman said that Hamza remains a great man to Muslims and compared his plight to Falkland war hero

Simon Weston

. "Imagine the public outcry if Simon Weston, who was badly burned and considered a British hero during the British war to liberate the Malvinas, was treated the same," he said. "The sheikh has become an unswerving symbol of truth against falsehood, tyranny and oppression," he added, while claiming to be astounded that Hamza has been "arrested and threatened with execution for highlighting war crimes".
Patience, please. First things first. We'll snuff him just as soon as we're able to. Extradition to begin with, then the "regrettable prison accident."


We can't snuff him. The Brits can't extradite him unless we agree not to. We'll have to keep him in solitary until he dies. For his own protection, of course.
Posted by: Zenster || 05/28/2004 11:01:31 PM || Comments || Link || E-Mail|| [6483 views] Top|| File under:
Fanatic's 'danger' hooks are taken off
Some local color on the latest saga of Cap'n Hook.


CAGED Abu Hamza cursed Britain and America after being stripped of his hooks and locked in a police cell after his dramatic arrest, it was revealed last night. The evil hate preacher had to face the humiliation of having both hooks unscrewed after his arrest — in case he used them to attack staff or to hurt himself. Prison service protocol dictates that anything that could be used in an attack must be taken away from prisoners. One insider told The Sun: "He is truly stumped."
Hamza — who claims his hands were blown off by a mine when he fought with Muslim forces against the Russians in Afghanistan — shoved his arms deep into his crotch pockets to hide his embarrassment. Hamza came to the UK in 1980 as a student and worked as a nightclub bouncer. He then went to Afghanistan to fight alongside Muslims battling Soviet occupation. A police source said last night: "He cut a pathetic figure when he was brought in and put in his cell. "He looked crushed and kept muttering about how America was going to kill him. His trademark sneer was gone. He looked like a man who knows his number is up."


He thinks it's bad now, wait'll they put the ladies' underwear on his head...

Hamza was still without the hooks when he arrived on the induction wing of Belmarsh prison after his court appearance last night. The wing houses 42 prisoners, most of whom have just received lengthy sentences and are security risks.
Posted by: ed || 05/28/2004 5:43:58 AM || Comments || Link || E-Mail|| [6471 views] Top|| File under:
Living next door to Abu Hamza
Early yesterday morning, I was woken to the sound of vehicles and voices outside. ... My first thought was: they've come to arrest Abu Hamza. Ever since the police had searched his home, 50 yards up the street, about five years ago, we had been aware that the charismatic cleric was our neighbour. Not that he has ever offered the hook of friendship to us. He keeps himself to himself, as they say, and his privacy has always been respected. One Christmas, before we knew who he was, the children sang carols outside his door. They were sent packing. Every time we organise a Neighbourhood Watch meeting, Abu Hamza gets his invitation through the letter-box, like everybody else. Oddly enough, he never turns up. Indeed, over the years, we have never seen the great sheikh in the street, and even his eight children are rarely sighted. Some friends claimed that he had moved away.

That was wishful thinking. If the obtrusively unobtrusive individuals often to be found in their cars doing nothing in particular in our neighbourhood were not plain clothes detectives keeping an eye on Abu Hamza, then the Met was not doing its job properly. The policeman's assurance that our families were not in any danger was, in one sense, obviously true. Whatever terrorist activities Abu Hamza is accused of by the Americans, whatever may have gone on in the Finsbury Park mosque before he was evicted from it last year, to live in the immediate vicinity of the Hamza household does not pose any special risk. Indeed, if my assumption that he has been under observation for a long time is correct, then we may even have been unwittingly enjoying a level of security that most Londoners can probably only envy.

Yet the moment one reflects on the whole business, it does, of course, become profoundly disturbing. There is, I suppose, something surreal about the fact that I, associate editor of The Daily Telegraph and father of four, find myself living almost next door to an Islamist imam who is now accused of 11 separate terrorist offences, including hostagetaking in Yemen and setting up a terrorist training camp in Oregon. Whether or not he is ever extradited to America, Abu Hamza not only preaches jihad, but claims to have practised it in Afghanistan, where he lost an eye and both hands. That is the country we live in, for better or worse. My street, like Britain as a whole, is a clash of civilisations in miniature. Despite the Home Secretary's best efforts, Abu Hamza still has British citizenship and continues to enjoy the protection afforded by the British legal system. The fact that he has remained at liberty is a testimony to the almost impossibly high standards of proof required by our courts before they will incarcerate even a man who is alleged to have declared war on everything Britain has ever stood for.

On the way to school yesterday, my two youngest children, aged nine and six, quizzed me on what would now happen to "Mr Hook", which gave me an opportunity to explain the rule of law. Their generation has grown up without religious or racial prejudice. They love their neighbours. But are they too innocent for a world in which that love might prove fatal? I am ready to defend the right of Abu Hamza to a fair trial. Am I, though, prepared to defend his right to incite young Muslims to join al-Qa'eda's global jihad against the Judaeo-Christian West - if that is indeed what he has done? No: he has no such right, and nor does anybody else. Abu Hamza can be my neighbour or my enemy: he cannot expect to be both.

"Your family is not in danger." Though strictly true, this reassurance does not reassure me at all. The threat from al-Qa'eda is so all-encompassing that it justifies extraordinary measures. Surveillance and denunciation, the knock on the door in the small hours, indefinite detention without trial: all these are methods that we once associated with police states. But they have been forced upon us by the most urgent of necessities. I happened to come across a poem by Siegfried Sassoon yesterday that articulates this necessity. The scene is a deserted National Gallery after what would now be called a WMD attack on London. Published in The Spectator in 1933, the year Hitler came to power, it is called Premonition.


A gas-proof ghost, I climbed the stair
To find how priceless paintings fare
When corpses, chemically killed,
Lie hunched and twisted in the stilled
Disaster of Trafalgar Square...
Sassoon's premonition, though unfulfilled in his lifetime, now has a horrid topicality. We are witnessing the end of our island idyll. I am glad that my family slept soundly through yesterday's arrest. Lying awake, however, I could not help wondering whether, in our lifetimes, we shall ever rest easy in our beds again. The horrors of New York, Bali and Madrid have yet to be replicated here. But, with neighbours like Abu Hamza, who needs external enemies? Are we at last awakening from what George Orwell called "the deep, deep sleep of England"? If not, we shall soon be roused by a living nightmare.
Posted by: Bulldog || 05/28/2004 6:30:37 AM || Comments || Link || E-Mail|| [6471 views] Top|| File under:
Down Under
Terrorist tried to warn ASIO
I agree 100% with this article. The most precious thing you can get in the War On Terror is someone who can be turned. What did ASIO do?
Jacque S*it. They were more concerned with right wing red necks who were belching brain farts. But Muslims were a protected species, who had to celebrate our difference and embrace our diversity. Whatever that means.
After Bali they started to wake up, but I'm still not convinced they have got a clue.
AUSTRALIA's first convicted terrorist, Jack Roche, could have provided vital information on terror networks two years before the Bali bombings, a senior Australian Federal Police officer said yesterday. AFP agent

Michael Duthie

said it was "entirely possible" that ASIO could have gleaned important information about Bali bombing mastermind Hambali, had it responded to telephone calls from Roche.

But Agent Duthie said it did not necessarily follow that the Bali bombings could have been prevented. ASIO and the Howard Government have strongly denied receiving any information that might have helped prevent the Bali tragedy, which killed 202 people, including 88 Australians. According to evidence that emerged during Roche's trial, the information he had at the time included Hambali's then home and mobile phone numbers, two email addresses that Roche believed Hambali gave him, the address of a Karachi house he stayed in that was used by al-Qa'ida operatives and two email addresses for senior al-Qa'ida lieutenant Khalid Shaikh Mohammed (whom Roche knew as Mukhtar).

Agent Duthie confirmed yesterday that Roche had attempted to contact ASIO in July and August 2000, shortly after he had returned from a visit to Malaysia, Pakistan and Afghanistan. Roche told the court his calls to ASIO were never returned so he eventually gave up. In a dramatic twist, Roche's trial ended abruptly yesterday after he changed his plea to guilty of one charge of conspiring with international terrorists to blow up the Israeli embassy. The guilty plea came after two weeks of hearings and a decision by Roche that he did not want to be cross-examined further. The charge carries a maximum jail term of up to 25 years. Roche's wife, Afifah, said she believed her husband changed his plea only because he was depressed. "He doesn't want to speak any more," she said.

Outside court, Agent Duthie, who led the investigation into Roche, described the information that Roche has since divulged about terror networks JI and al-Qa'ida as useful. He said he was surprised at how much information Roche had given and had no idea what motivated his decision to say so much. "Basically he was putting a noose around his own neck by participating in those long interviews," Agent Duthie said. "It's not every day that you strike someone in a position that Roche was, and certainly, from our perspective, the type of information that he was passing on was fairly unique."

Agent Duthie said JI and al-Qaeda still posed a very real threat to people in Australia and elsewhere. "As far as we were concerned (Roche) was an important figure and, as a consequence, we put a lot of resources and effort into it (our investigation of him)". Roche told the court he had spoken out in November 2002 to The Australian, and later to AFP officers, because he was concerned he would be made a scapegoat for ASIO's failure to anticipate the Bali bombings. "I had already previously tried to contact ASIO and they weren't throwing out any lifelines. I was on my own. I thought if I contacted somebody in the media I wouldn't disappear in a puff of smoke," he said.

Roche told the court he had made several attempts to contact ASIO, even setting up an appointment to see a "Dan or John" in Perth the day he received the call to visit alleged terror boss Abu Bakar Bashir. He said he left a message asking for the appointment to be postponed, but that his messages were not returned. "The last time I called ASIO no one seemed to be particularly interested in what was going on," he told AFP agents. "I have been sitting in Thornlie (in Perth) and in South Perth waiting for somebody to come knocking on my door."

During nine days of evidence, the court was told how English-born Roche, 50, became a member of the Southeast Asian terror network Jemaah Islamiah, before being sent to Afghanistan via Pakistan. The conviction came as ASIO chief Dennis Richardson yesterday slammed an international report that he said wrongly suggested the intelligence agency had "blatantly disregarded" threat assessments that could have prevented the Bali bombing. "As an organisation we have been accused of the most blatant failure imaginable. If that claim in the Rand report is true, then I deserve to be sacked and ASIO deserves to be closed down," Mr Richardson told the committee. Mr Richardson told a parliamentary inquiry into the Bali bombing that the allegation, in a report by the normally respected Rand Corporation think tank, should not be allowed to stand and he urged the parliamentary committee to seek answers over flaws in the report. The report found ASIO was so jealous of the AFP's counter-terrorist role that it refused to share critical intelligence.
Posted by: tipper || 05/28/2004 12:35:38 PM || Comments || Link || E-Mail|| [6469 views] Top|| File under:
Australian guilty of Israeli embassy bomb plot
Al-Qaeda recruit Jack Roche was today convicted of conspiring to bomb the Israeli embassy in Canberra, after changing his plea to guilty mid-way through his trial. The British-born Islamic convert had originally pleaded not guilty to one charge of conspiring to damage the Israeli embassy by means of explosives, and as a consequence harm diplomatic staff. But, when the indictment was read in Perth District Court this morning and Roche was asked how he pleaded, he replied: "Guilty". After being instructed by Judge

Paul Healy

that the only verdict it could bring was one of guilty, the jury then formally found Roche guilty. He now faces a possible 25 years in jail.

Outside court, Roche's wife Afifah said she believed he changed his plea only because he was depressed. "He depressed because the questioning is around, around ... back again. Asked the same question," Mrs Roche said. "He doesn't want to speak any more. You know, he's human being, I don't know, maybe prosecutor is not human being. He just asked again and again and again."

During nine days of evidence, the court was told how Roche, 50, became a member of the South-East Asian terror network Jemaah Islamiah (JI) before being sent to Afghanistan via Pakistan. In Pakistan he met a senior al-Qaeda member he called Mukhtar, whom he later identified as Khalid Sheikh Mohammed. Roche was directed to return to Australia and carry out surveillance on the possible targets, and attempt to recruit up to three people for an Australian al-Qaeda cell.
Posted by: Paul Moloney || 05/28/2004 4:12:25 AM || Comments || Link || E-Mail|| [6468 views] Top|| File under:
Australia to Push for Trials of its Gitmo Detainees
Australian Prime Minister John Howard will push for the trials of two Australian terror suspects held at Guantanamo Bay during meetings with U.S. officials next week. David Hicks and Mamdouh Habib ``should be brought to trial as soon as possible,'' Howard said in an interview on Melbourne radio station 3AW. ``Progress is being made, but I would like that accelerated.'' Hicks and Habib face charges before a U.S. military tribunal involving their training and involvement with al-Qaeda and Lashkar-e-Taiba, the Australian government has said. Howard plans to meet President George W. Bush and Cabinet members in Washington next week to discuss terrorism and Iraq. Australia provided troops to U.S.-led efforts in Afghanistan and Iraq. It still has about 850 troops serving in and around Iraq. Hicks was captured in Afghanistan in 2001. Habib, an Egyptian-born Sydney resident, was found on the Afghanistan- Pakistan border in October 2001.
Posted by: Steve White || 05/28/2004 1:19:31 AM || Comments || Link || E-Mail|| [6468 views] Top|| File under:
Europe
German Police Battle Extremist Spelling
Terrorists often try to hide their identities from the authorities, but apparently the German police have been helping out: Confused by various spellings of Arabic names, many extremists have gotten lost in the database. But a pilot program in Bavaria is helping the police better track Islamic extremists by using a computer to compare multiple spellings of common Arabic names in order to cut the number of duplicated entries. According to the SÃŒddeutsche Zeitung, after one year of limited use on the Bavarian AKIS criminal database, the files on suspected Arab radicals were reduced by 20 percent. For example, Hassan Muhamad Qaddafi, Hassain Muhammad Qaddafi, and Husan Mohammed Kadafi may have been booked for three separate crimes over a few years and the police would never realize they were perpetrated by the same man. "Each case seems harmless at first, but if we can follow all three offenses to the same man then he would certainly become much more interesting to us," Petra Sandles, director of criminal investigation for the Bavarian Interior Ministry, told the newspaper.

Germany has been at the forefront of investigations into Islamic terrorist networks ever since it became known several of the men involved in the Sept. 11, 2001 attacks in the United States lived in the northern German city of Hamburg for years. That the inconsistent spelling of Arab names was making it harder for the police to spot connections and potentially dangerous networks did not go lost on Christiane Nischler, a Bavarian computer specialist and Arabic expert. It was she who developed the new computer program to help collate and simplify the names of Arab extremists. The program takes the 100 most common Arabic names and boils them down to one standard. Hence from 13 different versions of one name are simplified to just Mohammed. The program also recognizes 99 frequently used appendages to Arabic names. Sifting through all the doubled entries has meant that not only are there fewer suspects, those in the databank have likely committed more crimes. And that makes it easier for the police to piece together the trail left by extremist groups. "We've made astonishing findings about Islamist structures," Bavarian Interior Minister GÃŒnther Beckstein said. "It's now much easier for us to recognize networks."

Beckstein pointed to one case involving a man who had ties to the extremist group Ansar al Islam. Under another spelling of his name, police had noticed that he had once made inquiries about purchasing explosives. Beckstein said the program had been so successful that he planned to introduce it officially at a state interior ministers' conference in July. Eventually the name simplification process could be expanded to other institutions, including Germany's federal police as well as its domestic and foreign intelligence agencies. Cooperating beyond Germany's borders on Arabic names could be more difficult, however, as different countries and languages all have their own preferred spellings.


Hmmm... Pretty nifty. The spelling of Bad Guys' names has been driving us all nuts. (Find an article that has Jemaah Islamiya linked to the orgs list and see what comes out. Or Harkat ul-Mujaheddin. I guess I've got some programming to do this weekend...
Posted by: Fred || 05/28/2004 3:32:56 PM || Comments || Link || E-Mail|| [6485 views] Top|| File under:
"Double messages at the mosque"
EFL
The largest mosque in Stockholm is spreading double messages. What the Imam says in his speech in Arabic doesn't match how the text is interpreted in Swedish. "America rapes Islam," the Imam roars in Arabic from the platform. The interpreter translates to Swedish: "We condemn USA's torture of Iraqi prisoners."

It is Friday prayer in the mosque on Medborgarplatsen in Stockholm. Every week some 2 000 Muslims gather here to listen to Sheik Hassan Mousas sermon. He is the highest Imam in the mosque. Friday May 14, when SvD visited the mosque, the Imam was talking about the torture pictures of Iraqi prisoners in the Abu Ghraib prison. Hassan Mousa speaks formal, classical Arabic and roars into the microphone. "What's wrong with you grandchildren of Mohammed? How long will you endure this humiliation of Muslims without reacting? American and British soldiers, grandchildren of Hitler, are torturing Muslims in Iraq." The words sink like a carpet bombing over the hall. Everybody feels them. Many have tears in their eyes. Heads are sunk and eyes are lowered onto the the blue coloured soft carpet.

Minutes later the Swedish translation of the speech is read by an interpreter. In Swedish, the American torture of Iraqi prisoners is condemned, but at the same time the translator emphasizes earlier good works for Muslims done by the US, among others in Bosnia. Not a word on how America is raping Islam, is the enemy of Islam and wants Muslims to be humiliated and under submission. Afterwards the Imam Hassan Mousa admits that his sermon was harsh. "But I had no choice. The hatred against America has grown enormously since the publication of torture- and rape pictures", he says. "The torture of prisoners in Iraq is a racist act by America against Muslims. I can't come out and speak about reconciliation and say that Islam not is subjected to a war by America at this time. The Muslims in Sweden would not accept it."

He also refers to earlier sermons and says that many Muslims call him an "American friendly" preacher. "I have to calm down the Muslims feelings and meet them halfway." But at the same time he denies that the mosque on Medborgarplatsen spreads double messages. That the Swedish translation didn't match the original Arabic is not a conscious strategy according to him. "It just happened. Arabic is a much richer language than Swedish. It's impossible to translate everything. I usually improvise as I speak as well and say things that aren't in the translation. According to Hassan Mousa the mosque's direction has also, for practical and time saving reasons, decided that the translation should be a short version of the Arabic sermon. "It should account for the essential points in the speech," he says.

Quote from the Imam's sermon in Arabic:
"How long will you sit with your arms crossed and watch as the enemies of Islam imprisons your brothers and sisters, torture them, dishonour and kill them? Have we as Muslims sunk so low that we allow American soldiers to rape us and piss on us? Haven't you understood that America doesn't want what is best for the Muslims? Haven't you understood that the only thing America wants is the humiliation of Muslims? Haven't you understood that America wants that the grandchildren of the Prophet submit to Bush.

America will pay the price for all martyrs who have died in Palestine. There are those who are spreading lies in the media, saying that we in the mosque don't think that the former Hamas Leader, Sheik Ahmad Yassin, is a martyr, He is certainly a martyr and the martyr of martyrs. I want everybody in Sweden to know that."

Quote from the interpreter's Swedish translation of the Imam's sermon:
"We condemn America's torture of Iraqi prisoners. The UN's treaties forbid torture. We want the Americans who are responsible to brought before the court. America has committed inhuman acts. But at the same time we want to remind Muslims to not judge all Americans alike... Think about all American parents who sent their children to Bosnia in order to help Muslims there."
Posted by: tipper || 05/28/2004 6:13:39 AM || Comments || Link || E-Mail|| [6471 views] Top|| File under:
Fifth Column
Michael Moore has Berg interview
Michael Moore, whose incendiary new documentary lambasts President George W Bush's handling of the war, said today that he has footage unused in the film of Nicholas Berg, the American civilian later beheaded in Iraq. The footage of an interview with Berg "is approximately 20 minutes long. We are not releasing it to the media", Moore said in a statement. "It is not in the film. We are dealing privately with the family." Neither Moore nor his representatives would describe the nature or contents of the interview with Berg, who held staunch pro-war views. No one answered the phone today at the home of Berg's parents in West Chester, Pennsylvania.
Posted by: TS(vice girl) || 05/28/2004 12:48:06 AM || Comments || Link || E-Mail|| [6469 views] Top|| File under:
Great White North
Canaduh Urged to Give Refuge to U.S. Deserters
Canada should grant refugee status to U.S. soldiers opposed to fighting in Iraq, just as it accepted tens of thousands of draft dodgers and deserters during the Vietnam War, a Canadian anti-war lobby group said on Thursday.


But they have to keep them.

The War Resisters Support Campaign said Ottawa should provide refuge for two U.S. soldiers who fled to Canada rather than participate in the U.S.-led occupation of Iraq, which has resulted in the deaths of more than 700 U.S. soldiers and thousands of Iraqis since it began in 2003. Members of the group say that Canada, which refused to participate in the Iraqi invasion because it lacked United Nations sanction, has a moral obligation to make provisions for two U.S. soldiers who arrived earlier this year. Private Jeremy Hinzman served in Afghanistan as a cook but fled to Canada from the 82nd Airborne in North Carolina in January when he was called up for a second deployment to Iraq.


Couldn't face the screaming of those bisquits and eggs any more...


Private Brandon Hughey, the second known U.S. soldier seeking refugee status, slipped past military police in Texas in March a day before his unit was scheduled to go to Iraq. "The war in Iraq is just as illegal, just as immoral and just as much of an outrage to humanity as was the U.S. war against Vietnam," said Gerry Condon, a member of the campaign and also a resister during the Vietnam war.


He added, "North Vietnam had every right to invade and slaughter millions of people, we shouldn't have tried to interfere."


Condon said Hinzman and Hughey were disturbed by the military training they received, before making the decision to flee to Canada.


Funny how that training didn't disturb them as long as their paychecks came without any danger.


The group said a decision by Ottawa to grant refugee status to deserting U.S. soldiers would not hurt relations between the two countries -- which have cooled somewhat since the election of President Bush and on Canada's decision not to participate in the Iraq war.


That's fine, the US will continue to welcome doctors, comedians, engineers and others who desire to work out from under the iron heel of the welfare state's taxes.


"I think that the Americans would respect that decision, recognizing that ... people who don't come to Canada would also resist by trying to find underground shelter in their own country," said Hassan Yussuf, also a member of the War Resisters Support Campaign.


Don't count on it.


During the Vietnam War in the 1960s and 1970s, up to an estimated 125,000 American draft dodgers, deserters and conscientious objectors came to Canada. About half that number stayed after Washington declared a general amnesty.


Good, please breed up there and not here.
Posted by: Laurence of the Rats || 05/28/2004 12:48:06 AM || Comments || Link || E-Mail|| [6465 views] Top|| File under:
RUNNING OUT THE CLOCK
IT'S easy to tell when terrorists and thugs are near defeat: They ask for a cease-fire.
It's just as simple to tell when the diplomats have overruled our military: We agree to the proposed cease-fire.

And stop short of victory again.

Despite President Bush's assurances at the U.S. Army War College on Monday night, we still don't have a detailed plan to get us past the June 30 transfer of power. But if we don't have a strategy, our enemies — in Iraq, the greater Middle East and Europe — certainly do.

From Muqtada al-Sadr to Jacques Chirac, they hope to run out the clock before we can win.

Sadr's insurrection turned disastrous for him. His shabby legions are broken or dead, his influence has fallen from minor to trivial status, and he could hear a slamming cell door in his future (maybe those photos from Abu Ghraib had an upside, after all). So, emulating the terrorists in Fallujah, he struck a deal to save himself from our troops.

So much for our refusal to negotiate with terrorists. Our diplomats and bureaucrats are tumbling over each other to cut deals with those who kill our soldiers, slaughter civilians and hope to derail the future of Iraq. Congratulations, guys.

Meanwhile, the pathological America-haters of Old Europe have returned to their pre-war efforts to frustrate our hopes by turning Iraq back over to bully-boys willing to cut deals with French and German companies — and who'll drop any investigations into the oil-for-food scandal even quicker than we appear ready to do.

Of course, China wants us to fail. No-brainer there. And Russia wants a sympathetic — authoritarian — government in Baghdad. But what about our French and German "friends," before whom Bush is on his knees begging for Security Council votes?

The Germans are madly anti-American, but far too cowardly to oppose the United States on their own. The core of the problem is France. French hatred of America is equally pathological, but it's also coldly calculated for maximum damage.

Paris wants to dictate the terms of any new United Nations resolution regarding Iraq. It's willing to wreck the hopes of 26 million people to spite Washington and make a couple of euros. The French want to design the world, but they can't even build an airport terminal — indeed, the recent collapse of that brand-new, $90 million passenger terminal at Charles de Gaulle airport is a perfect metaphor for French policy. They've wrecked everything they've touched.

Now they know exactly what to do in Iraq: Establish a firm deadline for the withdrawal of Coalition troops.

What would such a deadline achieve? It would guarantee the terrorists and Baathist assassins that they only have to hang on, that the Americans and British will be gone and la belle France will ensure that those uppity Kurds and any Arabs foolish enough to believe in democracy and human rights will be served up on a platter to the Middle East's latest consortium of murderers.

The strategy of the terrorists in Fallujah, of Sadr's ragtag murderers and of our French "allies" is exactly the same: Limit the number of quarters in the game, then call as many time-outs as necessary to let Team Terror recover whenever the Coalition offense threatens to score.

The administration's response? A ref from the United Nations. Guess who's going to get called "out of bounds"?

What happened to the decisive George W. Bush? The man who deposed a gruesome dictator? Who promised freedom to the Iraqi people? Where's the president who had the courage to stand up to the bloodsoaked continent that gave us Auschwitz, Treblinka and that triumph of civilization, Vichy France? Where's the Bush who believed in taking the War on Terror to our deadly enemies?

Our president doesn't resemble Bill Clinton, who surrendered before he fought. Nor does he resemble LBJ, befuddled by his neo-cons (sorry, I meant "whiz kids"). Above all, Bush resembles Woodrow Wilson, who rescued civilization from German barbarism, then found himself outmaneuvered by the Euro-gang at Versailles.

Will Bush surrender to Europe, as his plenipotentiaries surrendered to the Baathists in Fallujah and now deny our Army its hard-earned victory against Sadr? Don't the lost lives of our soldiers mean anything to him? Will we surrender all we've gained for a passing nod of support from the United Nations, an organization as vicious as it is corrupt and inept? (Thank God it is inept, or the viciousness would be far more worrisome.)

Do we hand over the Kurds to the pan-Arabists? Do we let yesterday's strongmen, from Mubarak to the Saudis, decide the future of Iraq? After all our promises?

Has our president's courage failed because he faces an electoral contest against a spineless man who believes in nothing? It's painful enough to despair for Iraq. One begins to despair for America.

In Robert Bolt's magnificent (if historically inaccurate) play, "A Man For All Seasons," Thomas More confronts a bureaucrat who betrayed him in return for a provincial stewardship. More says, "Why, Richard, it profits a man nothing to give his soul for the whole world . . . But for Wales!"

Is Bush willing to betray the future of Iraq, the War on Terror, America's security, and the sacrifice of our soldiers' lives to win in November?

By assigning greater importance to an election than to the war, Bush is apt to lose both. The winners will be the terrorists and the forces of repression.

Even the French will lose, although they're too blind to see it. The terrorists are coming for them, too, and can't be bought off. God's murderers won't even allow them a new Vichy regime.

Our war in Iraq is winnable, and the peace in Iraq is winnable. But you can't win any game if you fold at half-time.

Ralph Peters is the author of "Beyond Baghdad: Postmodern War and Peace."


Posted by: tipper || 05/28/2004 12:04:54 PM || Comments || Link || E-Mail|| [6468 views] Top|| File under:
Adam Gadahn Was Kicked Out of US Mosque, So Went to Pakistan
From The New York Times
.... F.B.I. officials, in announcing that they were seeking to interview Adam Gadahn, said he had trained at Qaeda or Taliban camps in Afghanistan and had worked as a translator for Islamic militants. They said he had worked with Abu Zubaida, a senior Qaeda member who was captured by American agents in April 2002. An F.B.I. wanted poster says that the bureau has no information linking Mr. Gadahn to specific terrorist activities but warns that he should be considered armed and dangerous. It lists several aliases, including Abu Suhayb Al-Amriki, Abu Suhayb, Yihya Majadin Adams, Adam Pearlman and Yayah.

There is an arrest warrant for Mr. Gadahn in Orange County arising from an assault at a Garden Grove, Calif., mosque in 1997, according to court records. Mr. Gadahn pleaded guilty to assault and battery in June 1997 and was sentenced to two days in jail and 40 hours of community service. When he did not show up for the community service, an arrest warrant was issued, according to court documents. Dr. Muzammil Siddiqi, the imam of the Islamic Society of Orange County, said Mr. Gadahn was working as a guard or janitor at the mosque when Haitham Bundakji, an elder of the mosque, upbraided him about his work habits. Mr. Gadahn turned on Mr. Bundakji and hit him twice, Dr. Siddiqi said, but did not cause serious injuries. Mosque officials reported the incident to the police, he said. .... the imam expelled Mr. Gadahn from the mosque and told him never to return. He apparently left the country shortly after that, family members said. ....

Nancy Pearlman [Adam's fraternal aunt] said ... said that when she last spoke to him, about 18 months ago, he was in Pakistan. He had recently married an Afghan refugee and they were expecting a child. She said she had no reason to believe he had fallen in with Islamic militants. ...
Posted by: Mike Sylwester || 05/28/2004 4:11:39 AM || Comments || Link || E-Mail|| [6466 views] Top|| File under:
IRS Raids Mosque and Arrests Cleric in Philadelphia
From Guardian Unlimited
Federal agents raided a mosque and two homes in Philadelphia on Thursday and took a Muslim cleric into custody on immigration charges, authorities and witnesses said. Internal Revenue Service agents executed a search warrant at the Ansaar Allah Islamic Society and an adjacent home in the city's Bridesburg section, plus a third home in Northeast Philadelphia, according to IRS spokesman Skip Bedics. No one was arrested on criminal charges, but immigration authorities detained Mohamed Ghorab, an Egyptian who is the imam at the small mosque, which is housed inside a cinderblock garage.

FBI agents were also on hand for the raid, but the bureau's Philadelphia spokeswoman, Jerri Williams, said they were present only to offer support. She declined to discuss details of the case but said it had "no direct connection to terrorism." Ghorab's wife, Meriem Moumen, said armed agents seized her husband as the couple dropped off their daughter at school a few blocks from the mosque. Moumen, 33, said one of the agents accused her of being involved in terrorism. ....

U.S. Immigration and Customs Enforcement spokesman Michael Gilhooly said Ghorab, a visitor to the United States, had been ordered deported by an immigration court, but had been free on bond while he appealed the decision. Gilhooly said that during the search, ICE agents "determined that the conditions of Mr. Ghorab's bond had changed and he was taken into custody pending removal from the United States." He declined to elaborate.

Worshippers gathering at the mosque hours after the morning raid said agents had broken down doors, opened cabinets and taken away boxes of records. ....
Posted by: Mike Sylwester || 05/28/2004 3:59:18 AM || Comments || Link || E-Mail|| [6465 views] Top|| File under:
Jayna Davis Claims Terry Nichols Staying Silent to Protect His Son
Oklahoma City bomber Terry Nichols met with World Trade Center bomber Ramzi Yousef in the Philippines before he and Timothy McVeigh carried out their plot, investigative reporter Jayna Davis said Wednesday. .... "Terry Nichols and Ramzi Yousef met personally in the Philippines on the island of Mindanao in the early 1990s to discuss, of all things, bombmaking .... Sources close to the defense have told me, and this comes from recorded conversations with his wife, Lana Padilla, that Terry Nichols is going to remain clammed up for the rest of his natural days on earth. ... He wants to protect his son Joshua from any retaliation." ....
Posted by: Mike Sylwester || 05/28/2004 3:53:24 AM || Comments || Link || E-Mail|| [6467 views] Top|| File under:
Details About Arrested Roommate of Two 9/11 Hijackers
From NBC San Diego
Mike Unzueta, a deputy special agent with the Immigration and Customs Service, said the Hasan Saddiq Faseh Alddin, 34, was connected to two of the deceased 9/11 hijackers who lived in the San Diego area. "Mr. Alddin was the roommate of an individual who was associated with two of the hijackers who were on the American Airlines flight that was flown into the Pentagon on 9/11," said Unzueta. "Mr. Alddin was arrested, and subsequently, we hope, will be deported on administrative immigration charges, not criminal charges related to the Pentagon ... investigation."

Immigration and Customs Services officials told NBC 7/39 that the Alddin, a Saudi national, was taken into custody outside his home, said officials. Alddin came the area as a student and became a permanent resident by marrying a U.S. citizen, according to officials. His arrest on immigration charges resultied from two prior convictions for domestic violence, reported NBC 7/39. The terrorism task force was reportedly watching him in connection to the investigation into the bombing of the Pentagon on Sept. 11. The arrest comes as Immigration and Customs Service continues its ongoing investigation into terrorist activity. Because of that investigation by San Diego's joint terrorism task force, few details were revealed about the arrest. "I really can't comment on any part of that investigation, because it still is an ongoing investigation," said Unzueta. "What I can tell you is, we became aware of Mr. Alddin through that investigation, and in the interest of national security he was arrested today, and he'll be placed into deportation proceedings." Alddin is being held without bail pending the outcome of that hearing.
Posted by: Mike Sylwester || 05/28/2004 3:46:51 AM || Comments || Link || E-Mail|| [6465 views] Top|| File under:
Fresh Meat for "Dog Bites Victor Davis Hanson"
Siccem, Dog Bites Whomever!!


There is a certain number of Iraqi terrorists that either need to give up, reconsider their militancy, leave the country, or be killed for there to be peace and the emergence of a consensual government. Given the fiery sermons of al Sadr, the cadres of Baathist hold-outs, the horrific assassination of peace-loving Iraqi officials, and the constant bombing of American soldiers, it may well require the latter ultimate fate. We do not know the exact number of enemies that must be eliminated, but only that it will grow exponentially — along with Iraqi and coalition deaths — unless we act decisively.


and so on and so forth
Posted by: Mike Sylwester || 05/28/2004 3:40:00 AM || Comments || Link || E-Mail|| [6467 views] Top|| File under:
NY Detective Praised for Key Role in Extradition of Hamza
Hero Detective George Corey couldn't wait to join the ranks of the elite FBI-NYPD joint terrorist task force after the 9/11 attacks on his beloved city. .... Yesterday, Corey's tireless work paid off. The 40-year-old Bayside, Queens, native was hailed by Police Commissioner Ray Kelly for his key role in cracking the case against fanatical Muslim cleric Abu Hamza al-Masri. Corey, known as an expert interviewer, was able to extract crucial evidence against al-Masri's from a terror suspect serving time for trying to set up a jihad training camp in Bly, Ore., according to Kelly. Corey, along with his partner, FBI Special Agent Michael Butsch, were "the keys to breaking this case," said Kelly. "In addition to his tireless work in gathering the evidence needed to bring Hamza in, Detective Corey developed an excellent relationship with a cooperating source that was essential to revealing much of the case against Hamza," Kelly said, declining to elaborate.
Posted by: Mike Sylwester || 05/28/2004 3:34:52 AM || Comments || Link || E-Mail|| [6467 views] Top|| File under:
Search for stolen tanker, chemicals
Law enforcement officials, concerned that the theft of a large quantity of chemicals and an empty tanker just days apart might be related, issued a nationwide alert to garner information on the still-missing items.

The theft of a large quantity of Rheocrete, a nitrogen-based compound that could be used to make improvised explosive devices, from Eastern Concrete Materials located in Bogota, N.J., and the unresolved theft of a tank trailer from the same area have kept officials concerned about the possibility of these items being used in a terrorist act. The Rheocrete, totaling about 3,300 gallons, was stolen sometime between March 31 and April 5 on two separate occasions. The gasoline tanker, which holds about 9,000 gallons, was stolen from TK Transport Terminal, Pennsauken, N.J., between April 8 and April 12, according to the nationwide alert.

The T-118 trailer was marked on the left and right sides with the name, TK Transport Inc., had a New Jersey tag T-852SC, and New Jersey Motor Fuel tag 15148. According to the nationwide alert, a freshly painted tanker was observed in the vicinity of Glassboro, NJ, with a Delaware registration of 773893. A check of the registration showed these tags as having been voluntarily surrendered Sept. 25, 2001. The Joint Terrorism Task Force, which includes federal, state and local investigators, is working on the case.

Officials don't know if the thefts of the trailer and chemicals were related. "We have no idea of a connection," said Philadelphia FBI spokesperson Jerri Williams. "We haven't found a common item to think they are related, but we are investigating."
Posted by: Anonymous4134 || 05/28/2004 12:48:06 AM || Comments || Link || E-Mail|| [6464 views] Top|| File under:
Southeast Asia
Key Figure in Nuke Trafficking Arrested
A Sri Lankan businessman accused of brokering black market deals for nuclear technology was arrested Friday in Malaysia. Buhary Syed Abu Tahir, who allegedly worked with disgraced Pakistani scientist Abdul Qadeer Khan to sell nuclear secrets to rogue states, was detained for threatening Malaysia's national security. Tahir is the most senior known member of Khan's network to have been arrested since details about its operations to sell nuclear know-how and equipment to Libya, Iran and North Korea came to light earlier this year.
Posted by: Fred || 05/28/2004 12:55:30 PM || Comments || Link || E-Mail|| [6466 views] Top|| File under:
Philippine military claims JI, MILF, Abu Sayyaf forming death squads
The Philippine military says the country's three main Islamic rebel groups have joined forces to form an urban "death squad". A spokesman from the military's southern command, Lieutenant Colonel Renoir Pascua, says members of Jemaah Islamiah, the Abu Sayyaf and the Moro Islamic Liberation Front have joined forces to carry out terrorist attacks on cities in the southern Philippines. He says the death squad was formed on the initiative of Abu Sayyaf leader Khadaffy Janjalani and two members of Jemaah Islamiah.
However, our reporter in Manila, Shirley Escalante, says a Muslim politicial alliance, the Maradeka, has accused the government of creating the story to divert attention from what it says is massive fraud in the recent elections. In another development, the military says it is preparing to launch attacks on suspected Jemaah Islamiah camps in the country's south.
Posted by: Paul Moloney || 05/28/2004 3:37:27 AM || Comments || Link || E-Mail|| [6467 views] Top|| File under:
3 Abu Sayyaf rebels slain, 7 captured in sth Philippines
Government troops killed three Abu Sayyaf kidnappers and arrested seven others in a major anti-terrorist operation in the southern Philippines, the military said Wednesday. The suspects holed up on the island of Umapoy were allegedly involved in the abduction of a group of Indonesian, Filipino and Malaysian resort workers from the nearby Malaysian state of Sabah last year. Marines and Navy Special Forces units raided the island, on the southeast edge of the Tawi-Tawi group near the sea border with Sabah on Tuesday following a tip-off that the Abu Sayyaf kidnappers had hid their hostages there for a time, task force commander Navy Captain Feliciano Angue said. Navy gunboats and attack helicopters sank two motorboats belonging to fleeing gunmen and intercepted at least one other vessel, he told reporters. The raiders recovered the bodies of three suspected Abu Sayyaf kidnappers and arrested seven others. The rest of the 50-odd group escaped at sea but pursuit operations are continuing, Angue said. Angue said the naval operation was coordinated with the Malaysian authorities, who arrayed their navy vessels along the sea border just 10 nautical miles away to prevent the kidnappers escaping to Malaysia.

Meanwhile, a Filipino soldier was killed and five others were injured in a grenade blast inside an army base in this southern port city before dawn Tuesday, the military said. The authorities are investigating the cause of the blast, which occurred in the barracks of the First Scout Ranger Regiment, said military spokesman Lieutenant Colonel Renoir Pascua.
Posted by: Paul Moloney || 05/28/2004 3:35:49 AM || Comments || Link || E-Mail|| [6464 views] Top|| File under:
Syria-Lebanon-Iran
Iran establishes unit to recruit suicide bombers
Iran has set up a new unit to recruit suicide bombers from around the world, the London-based Arabic newspaper A-Shark al-Awsat reported Friday. According to the report, the secretary-general of the new unit began by drawing up a list of names of people who support suicide attacks in Iraq, Lebanon and the Palestinian territories.


Don't look for his family and friends on the list. You won't find any.


The newspaper reported that the bureau, called "The martyrs of the resurrection of the Islamic world," replaces a unit of the Iranian Republican Guard, which was known as the "department for the revolutionary freedom movements."
Freedom?! Freedom ain't got nuttin' to do with it!
Those behind the establishment of the unit are extremist Islamists members of the Iranian regime, the report claims, who are opposed to the moderate steps taken by President Mohammed Khatami.


I like the fact that they're looking for people to kill themselves. But this one-at-a-time thing seems inefficient. Isn't there a more effective way we can help them out?
Posted by: PlanetDan || 05/28/2004 4:16:31 PM || Comments || Link || E-Mail|| [6504 views] Top|| File under:
Iranians clash with police outside British embassy
Trying to do that hostage thing again, are they?


Iranian demonstrators clashed violently with security forces as they again tried to storm the British embassy in Tehran. Riot police made several baton charges Friday to push back a crowd of more than 300 protestors trying to push its way towards the main gate of the embassy compound. Several demonstrators were hurt, while the crowd threw stones and firecrackers at the embassy. "Death to the United States" and "Death to England" were among the slogans chanted, as some shouted "we await the order of the Guide (supreme leader Ayatollah Ali Khamenei) to attack."


I don't think it's going to come, boyz. At least not publicly...

It was the sixth such demonstration against the British embassy in 11 days in protest at the actions of the US-led coalition in Iraq, in which Britain is a key component. The demonstrators, mainly young Islamists, are particularly incensed by reports of the profanation of Shiite Muslim holy sites in Iraq by coalition forces. One cleric who spoke said "we are here to say to the English that those who are demonstrating here are Hezbollahi (of the party of God), and if we entered the embassy and cut off all your heads they would not be worth the head of one Muslim."


They sure do like that idea of lopping off heads, don't they? Is that some sort of fixation?

Khamenei had declared Friday as a day of mourning for what he said has been the profanation by US forces of Shiite holy sites in Iraq and atrocities committed there.
Posted by: Fred || 05/28/2004 1:48:25 PM || Comments || Link || E-Mail|| [6463 views] Top|| File under:
European Union Pressures Syria on Weapons of Mass Destruction
From albawaba
European Union member countries decided on Wednesday to urge Syria to boost efforts against the proliferation of WMD, as part of an association deal between Damascus and the 25-member bloc, diplomats said. Syria is the only Mediterranean country which has not signed an association agreement with the EU, aimed at creating a free-trade zone in the region, AFP reported. The accord was scheduled to be concluded earlier this year, but signing was held up by a wrangle over the wording of the section on weapons of mass destruction. However, a diplomatic source in Brussels said that EU ambassadors reviewed the topic on Wednesday and "arrived at a consensus on a new formulation which will be presented to Syria in the next few weeks." "The language on what efforts Syria should make against the proliferation of weapons of mass destruction has been hardened up," the source said. The source added that the new wording should not endanger the signing of the deal.
Posted by: Mike Sylwester || 05/28/2004 2:21:44 AM || Comments || Link || E-Mail|| [6464 views] Top|| File under:
Iran May Resume Uranium Enrichment
TEHRAN, Iran (AP) - Iran threatened Wednesday to resume uranium enrichment if the U.N. nuclear watchdog gives in to pressures from the United States, which is seeking sanctions against Tehran.


Hmmm, my new "WTF" model surprise meter didn't register.

Iran agreed last year, under international pressure, to suspend uranium enrichment and allow intrusive inspection of its nuclear facilities. The United States and other nations accuse Iran of running a covert program to develop nuclear weapons and is pushing the United Nations to impose sanctions. Iran has rejected U.S. allegations, saying its nuclear program is geared only toward generating electricity. "If the International Atomic Energy Agency decides under U.S. pressure and doesn't investigate Iran's dossier with a legal outlook, we will take the necessary decisions," President Mohammad Khatami told reporters.


After which we will make some decisions of our own.

On Friday, Iran delivered a 1,000-page report that it said provides "all the information" the agency needs to draw a full picture. "The IAEA should not look for pretexts," Khatami said. "The problem is political pressure. We are sure that even if we respond to all the agency's demands, the United States will still look for excuses. We expect the IAEA not to give in to U.S. pressures."

Khatami said there was no reason for Iran to continue cooperation unilaterally in the nuclear dispute. "Cooperation is a two-way street. To show our goodwill, we voluntarily agreed to suspend enrichment. We are already enforcing additional protocol even if it has not been finalized." ... "We will resume enrichment if necessary," he warned.

In Washington, State Department spokesman Richard Boucher said the United States "does not think it's appropriate to try to intimidate the atomic energy agency or its board into overlooking many failures of Iran to meet its nonproliferation commitments." He said the IAEA has documented 18 years of clandestine nuclear activity in Iran. "Tehran has repeatedly failed to declare significant and troubling aspects of its nuclear program," Boucher added.


Time to crank up the revolution a notch.
Posted by: Steve White || 05/28/2004 12:52:27 AM || Comments || Link || E-Mail|| [6468 views] Top|| File under:
Iraq-Jordan
Iraqis Have Doubts Over Choice of Interim Premier

Fri May 28, 2004 01:13 PM ET

By Michael Georgy

BAGHDAD (Reuters) - News that Iyad Allawi had been chosen as interim prime minister on Friday did little to cheer many Iraqis who dismissed him as an outsider lacking the political experience to lead the country out of post-war chaos.

"What is his political experience? I know nothing about him. He lived abroad as an exile. We need someone who lived here who can pull Iraq out of a crisis," said a hotel manager who declined to give his name. "Iraq is the same as it was in the time of Saddam Hussein except now I am afraid of militiamen so I can't say my name." Iraq's U.S.-appointed Governing Council on Friday recommended Allawi, one of its members, as prime minister.

But Iraqis in central Baghdad said they knew little about the man with long-time links to the CIA. Most members of the Governing Council live in an isolated compound for ministers and politicians or in an upscale area of the capital with manicured lawns, a far cry from the living standards of most Iraqis. Many Iraqis often complain they have never seen a member of the Governing Council walking the streets or shaking people's hands. Security concerns mean there is little opportunity for such contact with ordinary Iraqis.

Allawi, a wealthy secular Shi'ite Muslim and former member of Saddam Hussein's Baath Party, is a relative of Ahmad Chalabi, a former Pentagon favorite who has fallen out with Washington, but the two are not regarded as particularly close. Chalabi was himself long seen as Washington's likely choice to lead post-Saddam Iraq. Allawi, a British-educated neurologist, went into exile after turning against Saddam and in 1990 formed the Iraqi National Accord, a party backed by the CIA and British intelligence and including many former Baathists who opposed the Baghdad government.

But his years abroad defying Saddam do not seem to have won him many followers in U.S.-occupied Iraq. "I heard he used to play sports. I think he should really go back to playing sports," said Seif Gharib, a 20-year-old security guard at Iraq's Ministry of Defense. "Who is Iyad Allawi? Hassan Ali, a policeman, was also dismissive. "I reject him," he said. "Where was he when we suffered under Saddam? Besides I do not recognize the Governing Council."


Does anyone else get an image of Iraq's interim government squabbling whilst Baghdad burns?
Posted by: Zenster || 05/28/2004 2:28:00 PM || Comments || Link || E-Mail|| [6466 views] Top|| File under:
Iraq-Jordan
Clashes in Kufa threaten truce between US, Sadr militia
Hudna's over, I guess...


A day-old ceasefire between US forces and militia of firebrand Shiite cleric Moqtada Sadr was shaken when clashes broke out, killing four, as Sadr lambasted US President George W. Bush and rival Shiite leaders.


"Yarrr! They're ugly! An' they smell funny! An'... An'... They're infidels! All of 'em!"

Sadr aides and US forces each accused the other side Friday of launching attacks in Kufa as thousands of men flooded the streets in a powerful show of support for the cleric, who has waged a nearly two-month-long insurgency against the United States. Thirteen Iraqis were also hurt, according to hospital sources. "US troops attacked us at about seven this morning from both the entrance of Kufa, the bridge, and from the direction of their base," said Sheikh Taher al-Asadi.


"An' we wudn't doin' nuffin'! We wuz just walkin' down the street..."

"We didn't fire any mortars on them and we have been committed to the ceasefire. They are trying to arrest or kill Sadr and to prevent people from expressing their support for their leader." But two US soldiers were wounded and their Humvee destroyed when a patrol came under attack from small arms near Kufa, according to a military spokeswoman. An Iraqi journalist working for Iranian news agency IRNA said militiamen opened fire with automatic weapons and rocket-propelled grenades when three US tanks advanced towards the centre of Kufa.

Sabah al-Tamimi

said the tanks fired back, but stopped some 500 metres from the Kufa Grand Mosque, where Sadr failed to show for his regular sermon Friday and his words were read out by an aide.


Bravely stayed away, did he?

Sadr criticised senior Shiite leaders who have remained largely silent over fighting between US forces and his militia in neighbouring Najaf. "The enemy is entering the city, (Najaf) and is shelling it and you are quiet," aide Jaber Al-Khafaji, who escaped US efforts to arrest him earlier this week, read out over the mosque loudspeaker. "The dome of Imam Ali's mausoleum is hit and you are quiet. Your people are under the boot of the occupier and you are quiet. When are you going to speak up?" Addressing US President George W. Bush, a usual butt of Sadr's criticism, Khafaji read: "People are being killed and you are riding your bicycle like a child," a reference to Bush's recent mountain bike accident. "Have you no shame? You have dug your tomb with your own hand. People of Iraq, rise up and fight for independence of your country. Don't believe the lies of the infidels and their agents who tell you that resistance is terror!"
Posted by: Fred || 05/28/2004 1:42:25 PM || Comments || Link || E-Mail|| [6474 views] Top|| File under:
Israel-Palestine
Car Bomb Targets Israeli Convoy in Gaza
A car bomb exploded near an Israeli convoy on the Gaza-Egypt border Friday, killing the bomber and lightly wounding two soldiers, the army said. According to the army, a car pulled up near a bus full of Israeli workers from the Rafah border crossing, and a militant got out of the car firing on the bus. As the gunman shot at the bus, the car exploded and killed the attacker, the army said. An army jeep accompanying the bus collided with the bus as a result of the explosion, slightly wounding two soldiers, the army said. No one was wounded by the shooting or the explosion, it said. Palestinian witnesses said they saw a white jeep driving toward the convoy shortly before the explosion. Later five ambulances rushed to the scene, they said.
Posted by: Fred || 05/28/2004 12:58:00 PM || Comments || Link || E-Mail|| [6465 views] Top|| File under:
Afghanistan/South Asia
Pearl Suspect Linked to Assassination Plot
An al-Qaida-linked militant sought by Pakistan for the kidnapping and murder of Wall Street Journal reporter Daniel Pearl played a key role in two assassination attempts against President Gen.

Pervez Musharraf

, senior security officials said Friday. A manhunt is under way for Amjad Hussain Farooqi, who has been missing since Pearl was abducted in Karachi in January 2002 while going to what he believed was an interview with a militant leader. On Friday, senior Pakistani security officials said that Farooqi played a central role in two failed attempts in December to blow up Musharraf's motorcade. Revelations about Farooqi came after Musharraf told private Geo TV in an interview broadcast Thursday that a Pakistani mastermind of the attacks against him remained at large. Musharraf did not identify him.
Posted by: Fred || 05/28/2004 12:48:05 PM || Comments || Link || E-Mail|| [6468 views] Top|| File under:
Afghanistan/South Asia
Kashmir Korpse Kount
Officials said on Thursday that the beheaded body of a 23-year-old civilian was found in India's Jammu-Kashmir state as gun battles between government forces and suspected Islamic rebels left another eight people dead. Armed militants kidnapped Mohammed Azim on Wednesday from his father's home in the village of Harmutta and forced him to act as a guide, according to an officer at the police control room in the town of Punch. Police found Azim's body on Thursday in a forest after being contacted by his father.

"Meanwhile, soldiers killed three suspected members of the Hezb-ul-Mujahedeen Islamic rebel group on Wednesday in a gun battle in Chandsor village," said Neeraj Sharma, a spokesman for India's paramilitary Border Security Force. "Also on Wednesday two suspected guerrillas were killed in a gunfight with soldiers in Asham." Soldiers also killed an insurgent during a fight in Nelipora village. "In a nearby village of Viligam, a Nepalese person was killed in crossfire during a battle between the two sides," said the police. Suspected guerrillas also shot and killed a former militant outside his home on the outskirts of Srinagar on Wednesday.
Posted by: Fred || 05/28/2004 12:39:06 PM || Comments || Link || E-Mail|| [6468 views] Top|| File under:
Africa: Horn
Sudan Delaying Supplies to Dafur
From The Washington Post
Less than a week after the Sudanese government agreed to allow U.N. relief agencies into Darfur province to care for more than a million homeless civilians, Khartoum has raised new obstacles that could delay the delivery of lifesaving supplies to the area for months, according to a senior U.N. official. The United Nations' emergency relief coordinator, Jan Egeland, said that Sudanese officials told the U.N. Children's Fund that all medical supplies shipped into the country had to be tested at Sudanese laboratories. He also said Khartoum has insisted that food and other relief supplies be transported on Sudanese trucks and distributed exclusively by Sudanese charities or government agencies.

"Given the almost nonexistent capacity of Sudanese [nongovernmental organizations] like the Sudanese Red Crescent Society, the enforcement of this restriction would have a devastating impact," Egeland told the 15-nation council on Wednesday. "If the government wants to prevent a famine from occurring, these restrictions on international NGOs and non-Sudanese trucks have to be lifted without delay." ....

U.S. and U.N. officials have warned that hundreds of thousands will die from disease or starvation in Darfur unless international relief agencies are granted full access to the region. ....Facing intense international criticism, the Sudanese government agreed on May 20 to a request by U.N. Secretary General Kofi Annan to speed up the processing of visas and drop permit requirements for travel to Darfur. .... But Egeland told the council this week that Sudan has continued to harass U.N. officials and block access to international charities seeking to distribute aid. Egeland said that one U.N. employee was recently threatened with expulsion "if he raised even once any concerns related to the protection of civilians." ....
Posted by: Mike Sylwester || 05/28/2004 12:03:04 PM || Comments || Link || E-Mail|| [6466 views] Top|| File under:
Iraq-Jordan
Reality Check -- This Is War
The panic gripping Washington over the state of Iraq makes it clear we have been spoiled by the seemingly easy, apparently bloodless victories of the last decade. From the Persian Gulf War of 1991 to the Afghanistan war of 2001, we got used to winning largely through air power. There were casualties, of course, but few of them were on our side. In Kosovo, we managed to prevail without losing a single person. We forgot what real war looks like. Iraq is providing an unwelcome reminder of how messy and costly it can be.

By comparison with the wars of the last decade, what's happening in Iraq appears to be a terrible failure. Things look a little different if you compare it with earlier conflicts.

Look at three key indicators:

• Casualties. As of Wednesday, we've lost 800 service people in Iraq (666 of them from hostile fire), and more than 4,500 have been wounded (of whom 1,769 returned to duty within 72 hours). At least 200,000 soldiers and Marines have served in Iraq — including many who have since left — so that amounts to a total casualty rate of about 2.5%. If you add Air Force, Navy and logistics personnel supporting Operation Iraqi Freedom (at least 150,000), the casualty rate drops to 1.5%.

How does that compare with previous U.S. wars? By my calculation, using data from Information Please and the Oxford Companion to American Military History, the losses we've suffered in Iraq are so far among the lowest of any of our major conflicts. Comparing the number of U.S. wounded and dead with the size of the force deployed, in Vietnam the casualty rate was 6.2%; in World War I and World War II, just above 6.5%. On D-day, June 6, 1944, more than three times as many servicemen were lost as died in Iraq in the past year.

The Iraq war rate seems high only because our unstated benchmark is the 1991 Gulf War (total casualty rate: 0.14%). This is not meant to deprecate the sacrifices of our soldiers; for friends and family members, no statistics can assuage their grief. But, from a historical vantage point, what's remarkable is how few casualties we've suffered, not how many.

• Nation-building. No, we haven't established a liberal democracy in Iraq. But it's only been a year. We occupied West Germany for four years after 1945, Japan for seven years. We occupied the Philippines for almost half a century after the Spanish-American War. More recently, Bosnia is still occupied by the international community nine years after the end of hostilities, as is Kosovo five years later.

It takes a long time to bring order out of chaos. The most successful examples of nation-building, such as the British in India, required hundreds of years. No one is suggesting that the United States should occupy Iraq nearly that long, of course, but it's unrealistic to expect too much in only a year. The fact that an interim Iraqi government will be established June 30, and elections held by Jan. 30, is actually pretty speedy by historical norms.

• Abuses: I make no excuses for the sadistic creeps at Abu Ghraib whose misconduct deserves the harshest possible punishment. But let's be serious. For all the media's coverage, this is no My Lai (1968) or No Gun Ri (1950) — both instances in which innocent civilians were gunned down by U.S. troops. Nor is this comparable to the abuses that occurred during the Philippine War (1899-1903), when Brig. Gen. Jacob Smith instructed his men to turn the island of Samar into "a howling wilderness" and kill "all persons 
 who are capable of bearing arms."

In Iraq, there is no evidence of the kind of systematic torture employed by the French in Algeria (1954-62) or the kind of "concentration camps" invented by the British in the Boer War (1899-1902). U.S. troops haven't simply leveled whole towns, as the Russians did in Chechnya (1994-95) or the Syrians in Hama (1982). Even in World War II — the "good war" — there were numerous instances of Americans shooting enemy soldiers trying to surrender, to say nothing of the carpet-bombing of German and Japanese civilians.

On the historical scale of abuses, the misconduct of a few soldiers in Iraq ranks pretty low. Most soldiers and Marines actually have exhibited great restraint in the face of an enemy that hides behind civilians and fires from mosques.

I don't mean to imply that everything is going great in Iraq. There are huge problems, especially the lack of security, and the Bush administration has badly bungled many aspects of the occupation. All I'm suggesting is that we keep a sense of perspective: Mistakes and setbacks occur in every war. At least in every war before the 1990s.


Chronicling the Casualties


Percentages of personnel injured or killed among the totals that served in major American conflicts (in descending order):

Civil War (Union forces): 29%
Mexican War: 22%
War of Independence: 11.6%
Korean War: 7.8%
World War I: 6.8%
World War II: 6.6%
Vietnam War: 6.2%
Philippine War: 5.6%
War of 1812: 2.3%
Iraq war: 1.5-2.5%
Spanish-American War: 1.3%
1991 Persian Gulf War: 0.14%


Sources: Information Please, Oxford Companion to American Military History
Posted by: tipper || 05/28/2004 11:48:24 AM || Comments || Link || E-Mail|| [6464 views] Top|| File under:
Afghanistan/South Asia
Pakistani Security Official Names Mastermind of Attempted Pervy Assassination
A militant leader linked to the murder of US journalist Daniel Pearl and associated with Al-Qaeda number three Khalid Sheikh Mohammad masterminded two plots to kill President Pervez Musharraf last year, a senior security official said today. Amjad Farooqi, a fugitive leader of the Harkatul Jihad Islami, was identified by the official as the "very clever" Pakistani mastermind President Pervez Musharraf referred to in a television interview.

"Investigators have conclusively established that Amjad Farooqi hatched the plot to kill the President, with the prompting and assistance of the Al-Qaeda terror network," the official, who could not be identified, told AFP. "A nationwide hunt is on to arrest the suspect, but we have not met success yet."
Posted by: Mike Sylwester || 05/28/2004 11:42:16 AM || Comments || Link || E-Mail|| [6463 views] Top|| File under:
Home Front: Culture Wars
The Price of Heroism
Essay by Steve Den Beste -- includes some interesting information about one of the actors in the 1969 film "Battle of Britain" and some reflections appropriate for Memorial Day. Go read it all.
Posted by: Mike || 05/28/2004 10:47:38 AM || Comments || Link || E-Mail|| [6465 views] Top|| File under:
Iraq-Jordan
Three NBC Journalists Released
EFL


Iraqi gunmen released three veteran NBC journalists and an Iraqi freelancer Friday, three days after the group was captured in Fallujah, NBC said in a statement.
"One off the record source said that once the 'insurgents' (wink, wink) realized they had atually captured some of their best source of PR, they quickly released the men."
The statement said local Iraqi leaders helped mediate with "armed Iraqis," who let the reporters go "after their identities as working journalists became clear."
Afterwords the "journalists" and the "armed Iraqis" all snacked on tea and biscuts and recalled the good time they shared working together.
Posted by: Dragon Fly || 05/28/2004 9:02:52 AM || Comments || Link || E-Mail|| [6469 views] Top|| File under:
Israel-Palestine
Paleo booms himself; Israeli soldiers crash jeep
Probably because they were laughing so hard at this fuckwit who hadn't bother to check his route in advance.

Two IDF soldiers were lightly injured Friday morning after a jeep laden with explosives went off in the southern Gaza Strip, near Philadelphi corridor, along the border with Egypt. According to initial reports, an IDF armored vehicle was escorting a bus carrying Airports Authority employees who work at the Rafah terminal in the southern Gaza Strip when the jeep approached them. It seems that the jeep driver intended to blow up near the bus, however, its path was blocked by mounds of earth placed between Israeli and Palestinian areas. Seeing that he could not reach the bus, the Palestinian stepped out of the jeep and began shooting. Shortly after, the jeep blew up, killing the terrorist. No one else was wounded from the explosion and the shooting. However, they caused the bus to come to a sudden halt and the IDF vehicle drove into the bus, lightly wounding two soldiers.
Posted by: Phil B || 05/28/2004 6:09:13 AM || Comments || Link || E-Mail|| [6474 views] Top|| File under:
Iraq-Jordan
U.S. Soldier Was Captured In Iraq, Executed
Hat tip Tim Blair


The military has revealed that one soldier initially listed as killed in action while riding in the same doomed convoy as former prisoner of war Jessica Lynch was actually captured by Iraqi fighters. More than a year after the March 23, 2003, ambush, the military released new details on Tuesday to the family of Sgt. Donald Walters (pictured, left) of Salem, Ore. On Thursday, the details were released to the public. Walters lived in Kansas City, Mo., from May 1996 to July 2002, and his wife Stacie, now lives in Kansas City.

Walters "was held separately from his fellow soldiers and killed while in custody," according to a news release from the Oregon National Guard. "He was executed -- shot twice in the back," Maj. Arnold Strong, public affairs officer for the Oregon National Guard, said during a telephone interview Thursday. "An Iraqi ambulance driver witnessed six fedayeen rebels standing outside a building guarding him while he was still alive. That same witness evacuated his dead body to a hospital."

Walters' family held a press conference in Portland Thursday evening to discuss the new information. U.S. Rep. Darlene Hooley also attended the conference and denounced the actions by Walters' captors. "I want to express my anger and absolute disgust with those who flouted every rule of international law, every religious and moral commandment, and every principle of common decency in commiting such an act against a helpless prisoner of war," Hooley said. After Hooley shared the information about Walters' death, the soldiers' parents, Norman and Arlene, addressed reporters. "This new information is very painful, but we are grateful to know the details about our son's brave stand against his enemies," Walters' father said. "We have to realize this happened at the beginning of this war," Walters' mother said. "They returned six POWs from the 507th Maintenance Company, which Don was with ... one of them they killed."

Arlene Walters, who wore a heart-shaped pendant with her son's picture, said Sgt. Walters fought alone until he was shot in the leg and captured. "He probably killed quite a few of their fellow soldiers, and they were angry," she said. "Don would not give up, I can guarantee you. Don would not surrender." Walters' fate drew attention because the details of his actions remarkably resemble a story circulated in the media, based on anonymous sources, describing how Lynch had fought until her ammunition ran out.

After her rescue, Lynch, of Palestine, W. Va., said she did not fire a shot. She has since been the subject of a book and an NBC television movie. Her injuries resulted from a Humvee crash during the firefight in the Iraqi town of Nasiriyah, just days into the war. An Army report released last summer on the ambush of the 507th Army Maintenance Company said that Walters, 33, likely died in the fighting that left 10 other soldiers dead. The report said there were no American witnesses to his death. In March, the Army posthumously awarded Walters the Silver Star for gallantry with marked distinction. Walters had initially been awarded the Bronze Star and the Purple Heart.
Posted by: tipper || 05/28/2004 6:06:44 AM || Comments || Link || E-Mail|| [6480 views] Top|| File under:
Black Watch ordered in
HUNDREDS of Britain's fiercest troops were ordered back into Iraq last night to crush a growing uprising. Lightly-armed UK soldiers will be swapped for heavily-armoured men from the Black Watch to finish off terrorist resistance. Around 600 troops from the world famous regiment with 50 tanks will rumble into Iraq within weeks. A battalion of 800 Royal Marine Commandos has been put on standby to beef up the UK force. The net increase will be 200 men - plus a further 170 Royal Engineers. Their role will be to bolster defences around British bases to stop suicide bomb or rocket attacks. Tony Blair is tipped to order in a far bigger force of up to 3,000 in a few weeks. Defence Secretary Geoff Hoon told MPs yesterday that the move was aimed at stamping out a rising revolt by guerillas in the British-controlled south of Iraq.



I hope the people of Al-Ammarra like bagpipe music
Posted by: Howard UK || 05/28/2004 5:06:12 AM || Comments || Link || E-Mail|| [6468 views] Top|| File under:
Abu Ghraib Interrogation Unit Almost Doubled Size During Oct-Dec
From The New York Times
The interrogation effort at Abu Ghraib prison in Iraq took on such urgency last fall that untrained personnel were pressed into service as analysts and even interrogators, according to accounts spelled out in documents and interviews. The pace accelerated last December, after the capture of Saddam Hussein, which led to a near-doubling of the number of two-person "Tiger Teams" assigned to an interrogation center at the prison, which operated under the control of Lt. Gen. Ricardo S. Sanchez's top deputy for intelligence.

The accounts depict a high-pressure environment at the prison, particularly within the interrogation center, where military intelligence personnel exerted substantial influence over a cellblock where most of the notorious abuses at Abu Ghraib apparently took place. In interviews, some soldiers who served in military intelligence units at the prison said the sense of urgency contributed to the loosened standards and the abuses that followed. .... The accounts ... were given in interviews .... obtained ... by people who served under the overall command of the 205th Military Intelligence Brigade, a unit based in Germany under Col. Thomas M. Pappas, the highest-ranking active-duty officer known to be under scrutiny in Army investigations into the abuses. ....

Most of the publicized photographs of abuses appear to have been taken in October or November, but the one Army report to have been made public says abuses continued through December.

"By early January, the number of interrogation teams at the center had gone from about 16 to 30, all to help run down leads about the opposition," said a senior Army officer who served in Iraq. These Tiger Teams consisted of an interrogator and an intelligence analyst, who would usually be accompanied by a translator during interrogations. .... During its service in Iraq, the 205th Brigade was unusually large, made up of eight battalions and an additional company, more than double its normal three-battalion complement. .... Most of the intelligence officers who worked in the interrogation center said they had been assigned to their posts in October or November, the period when the worst abuses are believed to have taken place, according to the documents and interviews. ....

In written answers to questions posed by Army investigators this year, after the abuses first became the subject of a criminal investigation, nearly all among at least three dozen soldiers and civilian translators assigned to the interrogation said they had never witnessed any acts of abuse or mistreatment while working at Abu Ghraib. The answers, included in the documents obtained by The Times, include denials of any knowledge from Stephen Stefanowicz and John B. Israel, civilian contractors who were identified in an Army report as among four people who may have been "directly or indirectly" responsible for the abuses. The Taguba report said that denials by Mr. Stefanowicz and Mr. Israel had been contradicted by other witness statements.

But in other answers, some soldiers acknowledged having witnessed acts of abuse or maltreatment. In an interview, the military intelligence analyst said he had seen Iraqi prisoners stripped naked, by military police officers, who served as the guards in the cellblock, and by military intelligence personnel who oversaw the unit and served as interrogators. A civilian linguist, identified as Bakeer Naseef, a Jordanian-American who was working as a security guard in Austin, Tex., before he began work as a translator in Iraq, says in one written statement that he witnessed "nudity, sexual approach, excessive language" among what he regarded as acts of abuse or maltreatment. At least two soldiers, including one officer, Capt. Brent Fitch of the 519th Military Intelligence Battalion, described an incident of sexually tinged abuse against an Iraqi woman by three enlisted members of the battalion, in which the woman was kissed and threatened with being left alone with a naked male prisoner. Those soldiers, who have not publicly been identified, were fined and demoted, the military has said. ...
Posted by: Mike Sylwester || 05/28/2004 4:28:06 AM || Comments || Link || E-Mail|| [6467 views] Top|| File under:
Caucasus
Caucasus Corpse Count
Five Russian servicemen were killed when rebels ambushed a convoy outside Chechnya's capital Grozny in one of several outbursts of deadly fighting in the region over the previous 24 hours, an official said today. Nine other servicemen were wounded in the attack in the village of Prigorodnoye, the official in Chechnya's Moscow-backed government said on condition of anonymity. The troops were from the Interior Ministry and were killed when their armored personnel carrier exploded, the ITAR-Tass news agency reported, citing Interior Ministry spokesman Vasily Panchenko. Separately, five Russian servicemen were killed and nine wounded in rebel attacks on Russian positions over the past day, the government official said. He said Russian outposts came under fire 18 times. Five Chechen police officers employed by the Moscow-backed government were killed and four wounded in a clash in the Vedeno district in southern Chechnya that also killed two rebels, the official said, and one police officer died and three were wounded in another clash in the same district.

Eight rebel fighters were killed in skirmishes in the mountains of southern Chechnya on Wednesday, Col. Ilya Shabalkin, a spokesman for the regional federal headquarters, told Interfax on Wednesday evening. In another skirmish, Russian troops spotted 7 rebels seven kilometers from the village of Dargo. "Two of them were killed in an exchange of fire. The evidence found at the scene suggests that the gang had been under the command of the terrorist Rappani Khalilov," Shabalkin said.

A Russian government building in Chechnya was attacked Thursday morning, injuring two female workers, Russian news agencies reported. Itar-Tass said unidentified attackers fired grenade-launchers on the State Council building in the republic's capital of Grozny.
Posted by: Paul Moloney || 05/28/2004 3:47:19 AM || Comments || Link || E-Mail|| [6469 views] Top|| File under:
Afghanistan/South Asia
Bangla Jihadis boast Qaeda link
A section of Jagrata Muslim Janata Bangladesh leaders and activists, blamed for killing at least eight outlaws in the northwest since April 1, has worked with al-Qaeda chief Osama bin Laden, leaders of the Islamist outfit claimed. Some put their number as high as 20. Local people and senior police officials say the activities of JMJB operations commander Bangla Bhai bear strong resemblance to those by al-Qaeda. Video discs that the JMJB recruits were given for training contain recorded speeches of Laden and footage on warfare training at al Farooque camp in Afghanistan. The Daily Star obtained a disc titled "The Solution, The Preparation" -- recorded in the once Taliban-ruled southwestern Asian country.

Our correspondents in Bogra and Rajshahi report 44 Bangladeshis once served Laden in Afghanistan, many of them as bodyguards. The present whereabouts of these Afghan returnees are mostly unknown. Twenty of them reportedly returned home and are suspected to be members of the JMJB Majlish-e-Shura, the militant outfit's highest decision-making body. "They are now working with Bangla Bhai to eliminate outlaws in Atrai, Raninagar in Naogaon, Bagmara in Rajshahi and Naldanga and Singra in Natore," a JMJB operative said, asking not to be named. One such Laden's aide is Abdur Rahman, popularly known as Shai Bhai, commander of the JMJB camp in Vitigram under Raninagar. The JMJB opened 10 camps in Bagmara, Durgapur, Atrai and Naldanga in its intense hunt for outlaws, with more such camps to be set up in Bogra.

The operations style of JMJB changed after the picture of a hanged man triggered sharp reactions across the country last week. Sources say police officials also suggested that the JMJB change its operations style. Some of the al-Qaeda trained JMJB leaders now plan to take action against seven leftist extremists in secret, as the group suspended its anti-outlaw overt drive. The JMJB operatives will now go raiding the houses of suspected outlaws, capturing and handing them over to the police. At least eight people with suspected ties to the banned Purbo Banglar Communist Party have been killed since the JMJB launched its anti-outlaw operation on April 1. The killings prompted the underground men to fight back and slaughter four alleged adherents of Bangla Bhai.

The JMJB is allegedly demanding part of the crops in the northwest as religious contribution to raising fund for the organisation and up to Tk 2,000 in cash from ordinary farmers, locals alleged. Our staff correspondent reports from Rajshahi that people in Bagmara, where the JMJB unleashed a reign of terror, believe Bangla Bhai has links to al-Qaeda. People in Bagmara call JMJB men al-Qaeda remnants. "Their oft-repeated talk about Laden and al-Qaeda made us believe they are al-Qaeda members," a resident said.


They sound more like Banditos, but then, so do most Jihadis
Posted by: Paul Moloney || 05/28/2004 3:43:32 AM || Comments || Link || E-Mail|| [6467 views] Top|| File under:
Africa: North
Hassan Hattab might not be as dead as first thought
Maybe he's a Time Lord.


Hassan Hattab, founder of the main Islamic fundamentalist group waging a guerrilla war against the Algerian state, is alive despite previous reports, an Arabic-language newspaper reported this week. Hattab is "still active in the Tizi Ouzou region" in the northeastern Kabylie region, Sawt El Ahrar quoted an unidentified source in the security services as saying. Algerian troops searched the nearby Sid Ali Bounab forest for three days, seeking "Hattab's main guerrilla group ... after ascertaining that they are in this zone," the newspaper reported. On May 11, the daily L'Expression said Hattab had been "executed" last year on the orders of two top aides, Amari Saifi, known as

Abderrazak "the Para,"

and Sahraoui. But a few days later the same paper said he was still leader of the Salafist Group for Call and Combat (GSPC), a senior army officer said.
Posted by: Paul Moloney || 05/28/2004 3:33:41 AM || Comments || Link || E-Mail|| [6469 views] Top|| File under:
Africa: Horn
Did 'al-Qaeda members' have SA passports?
Home Affairs Minister Nosiviwe Mapisa-Nqakula on Wednesday promised to smash a false passport racket, after reports that people with al-Qaeda links were in possession of South African documents. Although she was personally not aware of the link with al-Qaeda, her department was in the process of devising means to eliminate the ease with which people fraudulently acquired South African passports and identity documents. She was replying to questions from journalists in Cape Town following reported comments by national police commissioner Jackie Selebi in parliament that several people who had evil intentions were arrested in South Africa five days before the recent elections.

He intimated they had links to the al-Qaeda terrorist network which had sparked arrests in Syria, Jordan and Britain. Mapisa-Nqakula said: "We are aware of the potential dangers the problems (of fraudulently available IDs and passports) could cause. I am personally not aware of the links with al-Qaeda, but if the national commissioner says so, I have no reason not to believe him. What we are doing on our part is to make sure that South African IDs and passports are not accessible to criminals any more. We will do all we can to ensure that this problem is completely eliminated." She hinted that there was a need for more intelligence work in the elimination of the scourge, saying that from what had been reported it appeared that those caught were "simply nabbed in the normal course of policing at airports and so on". The use of intelligence should ensure that these people were not arrested when they were in the course of committing crime - but ahead of the commission of the act, she said.

The Democratic Alliance plans to table parliamentary questions to get more information about the arrests of suspected terrorists mere days before last month's elections. DA spokesperson Roy Jankielsohn said on Thursday that the United Nations had identified al-Qaeda as a terrorist organisation and that as a member of the United Nations South Africa has a duty to fight terrorism and assist other law enforcement agencies in apprehending terror suspects. "We will put in one or two parliamentary questions to get details of who was arrested and where and to ensure there is transparency and accountability," Jankielsohn said.
Posted by: Paul Moloney || 05/28/2004 3:31:38 AM || Comments || Link || E-Mail|| [6468 views] Top|| File under:
Africa: Subsaharan
"Pavarotti" arrested for terrorism
Posting this since Dan is having trouble accessing Rantburg


One of several al-Qaeda members secretly rounded up in South Africa around the time of the elections, a Jordanian dubbed "Pavarotti" for his huge frame and ponytail, left a wife in Cape Town after a marriage of convenience. When authorities traced him to his Bellville home, he fled the Western Cape, leaving behind the young blonde, a sandwich seller in the city, whom he paid R1 000 a month to be his wife in name only.

The arrests here sparked further arrests of people allegedly linked to al-Qaeda in Jordan, Syria and Britain, national Police Commissioner Jackie Selebi told parliament's safety and security committee yesterday. Today it emerged that the suspect dubbed Pavarotti had been based in Cape Town. The others were arrested five days before the April 14 polls, but "Pavarotti" was arrested a few days afterwards. All those seized were apparently finally deported. Investigators had tracked the wife down, but she apparently had little contact with him and could not help them in the hunt. A source close to the man said he had frequented a Sudanese restaurant in the city where he was known as a "deeply religious worshipper".

News about the arrest of "Pavarotti" and his al-Qaeda links sent shockwaves through the closely knit Middle Eastern community in Cape Town. The source said the man lived in Bellville but also stayed in Mitchell's Plain for brief spells. City detectives took part in an intelligence-driven operation, which paid off when their Gauteng counterparts nabbed "Pavarotti" as he arrived in Johannesburg. Although he remained on the run until after the elections, Cape Town police played a leading role in a nationwide operation which may have foiled an al Qaeda-linked plot to disrupt the elections. Selebi told the safety and security panel: "We arrested some people who had evil intentions against this country - we did not tell anybody - five days before the election. The result is that you saw in Jordan, in and around those days, a number of people arrested who were called al- Qaeda. A number of people were (also) arrested in Syria as a result of our operation," Selebi said.

The police operation had extended to Britain. "In part of this operation, in London, the British police found boxes and boxes of South African passports in the home of one of these people, or an associate of these people, which says to me there must be a link that people are able to acquire these documents," Selebi said. Selebi said that "we got these people to leave" - possibly indicating they had been deported or extradited.
Posted by: Paul Moloney || 05/28/2004 3:29:33 AM || Comments || Link || E-Mail|| [6466 views] Top|| File under:
Afghanistan/South Asia
Military-Mullah Alliance
EFL


There have been at least three attempts by religious fanatics to knock off General Musharraf. The intelligence agencies know that the would-be assassins are members of, or have strong links to, well known militant religious organisations based in Pakistan. Yet the leaders of these groups are free to roam about and make virulent speeches against General Musharraf's "enlightened" policies. What's stopping him from shutting them up? The evidence suggests that the historical Military-Mullah Alliance (MMA) is alive and kicking. It was actively nurtured in the 1980s by General Zia ul Haq to flog the establishment's regional ambitions in Afghanistan. But this was at the expense of the Pakistan Peoples Party and civil society at home. In the 1990s, the MMA's regional ambitions were focused on jihad in Indian-held Kashmir. Thus the Bhutto government was dismissed at its behest in 1990 for being "soft' on India and the Nawaz government met the same fate in 1999 for objecting to Kargil.


If they hadn't both been utterly corrupt it would have been harder to get rid of them...

Since then, the MMA has been flushed out in the open: both Bhutto and Sharif have been banished, their parties cut to size and the Muttahida Majlis-e-Amal (MMA) not simply enabled to form governments in two provinces but also to preach and practice its version of "fundamentalist Islam". In the latest deal, the MMA's Maulana Fazlur Rehman has been chosen by General Musharraf to be the "loyal" leader of the opposition, prompting the good maulana to claim at a rally in Karachi that "the MMA is the alternative government-in-waiting".

The government has broken every rule in the book to foist the Maulana as Speaker of the National Assembly. But the Rules of Business in the NA say that " Leader of the Opposition means a member who in the opinion of the Speaker is for the time being leader of the majority of the members in the opposition". Thus the Maulana's claim of 68 votes currently should have been matched against 79 by the PPP-PMLN's Amin Fahim. Instead, the Speaker accounted for Maulana Rehman's 87 votes 14 months ago during the election of the prime minister and not the PPP's largest tally of 81 at the time of oath taking. Why this hanky-panky? The answer is that the Military-Mullah Alliance in 2002 had to be micromanaged into becoming the Musharraf-Maulana Alliance in 2004 to ensure one key objective by each player: General Musharraf needed the support of the MMA for the 17th amendment and Maulana Fazlur Rehman wanted to become leader of the "alternative government in waiting". That deal has now come to fruition by hook and by crook.

But the underlying tension between General Musharraf's "vision and reality" — his abhorrence of the fundamentalism of the mullahs and fanatics versus his personal-political need to make alliances with them – is bound to become acute over time. Just as the jihadis who are part of the MMA are out to get General Musharraf, the MMA continues to attack him relentlessly. In short, the religious parties are all for the institutional Military-Mullah Alliance but against the person of General Musharraf while General Musharraf is personally against the mullahs and all for the Musharraf-Maulana Alliance! That is why General Musharraf rails against religious extremists while making alliances with them and that is why the mullahs rail against General Musharraf and seek fresh alliances with the military at the same time.
Posted by: Paul Moloney || 05/28/2004 3:24:51 AM || Comments || Link || E-Mail|| [6471 views] Top|| File under:
Qazi gets taken to school
EFL


A foreign diplomat put the redoubtable Qazi Hussain Ahmad on the spot at a social gathering recently when Qazi Sahib tried to give the 'listeners in the circle' an impression that India, Israel and the US had coerced the Dutch government to ban his entry into Europe. "You are misrepresenting the facts!" said the foreigner who spoke fluent Urdu. "No conspiracy, but your own thoughtless statements are responsible for it," the foreigner said.


Better get somebody else to start your car for you for a few months...

"What statements? I am totally innocent," said Qazi Sahib.
"You are again misrepresenting the facts. Your statements are not innocuous. They are venomous and hypocritical. You attack the US and then seek a US visa for your son [Asif Lucman Qazi]. Why did you send your son to study in an evil environment?" The diplomat took out a diary from his jacket and started reading.
"In an interview with Ghazwa, May 6 [Lashkar-e-Taiba's publication] you threatened Prince Karim Aga Khan of dire consequences. You said 'If Aga Khan tries to interfere in our curriculum, I will make his end miserable. In fact, his end would be even worse than that of the Ahmadis.'


It does sound kind of like a threat, doesn't it?

'We will put up vigorous opposition to any efforts aimed at amending the hudood ordinance or the blasphemy laws. We will not allow the US agenda to be imposed on the people', you said it to Jang, May 18. You said that 'the US and Europe are trying to pervert Pakistan's Islamic culture through agents like Musharraf. They want to introduce incest here.


That'd be coal to Newcastle, wouldn't it?

We will fight these conspiracies, 'you said this to Ummat, May 17. How could you make such an outrageous allegation? Your country encourages powerful people to gang rape innocent women. This does not happen in the West."


It's a cultural thing, y'know...

"'The US is the biggest terrorist in the world. The alliance of Israel and India under the US evil leadership is a worrisome matter for the Muslim world. The US is acting like a frenzied elephant. When an elephant becomes frenzied, it is shot. It is time to shoot the US,' you said this in Gilgit and it was reported by Ummat, May 17. Do you want me to further quote you Qazi Sahib?" the foreigner asked.


Search on "Qazi" on Rantburg and you'll get a few more...

Qazi was shocked. 'I never meant them. These statements were for the public. Don't take them so seriously,' Qazi tried to defend himself.


"Pshaw! I'm a politican! I say stoopid stuff all the time! Even Americans like Kerry do that!"

'Now you are admitting that you are a hypocrite. These are so inflammatory that they could provoke one to kill the Americans and Europeans. A leader of your stature should be careful. You have to improve your reputation. Most of your enlightened people recognise you as the Bal Thakaray of Pakistan. You have created trouble for yourself, not the US, Israel and India. Khuda Hafiz Qazi Sahib,' the foreigner said and left the circle.

That was the second time I saw Qazi Sahib so helpless. Earlier, he was grilled by

Liz Doucet

in BBC's Hardtalk He told Liz that he had nothing to do with Gulbuddin Hekmatyar. But this lasted only as long as Ms Doucet began reading out his old statements praising Hekmatyar to the skies. Our politicians and religious figures do not understand how seriously the diplomatic community takes their statements. Every foreign mission maintains a file on every figure that matters. Our politicians keep forgetting that they can fool the public but not the diplomatic community. A highly places source informed TFT it was Qazi Sahib's outburst against Prince Karim Aga Khan that played a major role in blocking his entry into Europe. It is tragic that our politicians love talking nonsense without realising its consequences.


It's that cause->effect thing.
Posted by: Paul Moloney || 05/28/2004 2:56:08 AM || Comments || Link || E-Mail|| [6469 views] Top|| File under:
Iraq-Jordan
Clever Clever Chrisopher Hitchens Defends Ahmad Chalabi
From Slate, an aticle by Christopher Hitchens
.... Chalabi impressed me for three reasons. The first was that he thought the overthrow of one of the world's foulest-ever despotisms could be accomplished. .... the second thing that impressed me was that, whenever I mentioned any name, Chalabi was able to make an exhaustive comment on him or her. (The third thing that impressed me was his astonishingly extensive knowledge of literary and political arcana, but that's irrelevant to our purposes here.)

The anti-Chalabi forces, I found upon inquiry, had several criticisms to make. The first was that he was a shady businessman whose Petra Bank had fleeced the depositors of Jordan. The second was that he was an "exile," remote from Iraq's reality. The third was that he was too close to the Iranians. The fourth was that he was too ambitious. The fifth was that he was an American puppet. ...

As for "exile" — a term used as a sneer by many people who have never set foot in Iraq — it is a word that would cover Willy Brandt, Bruno Kreisky, Andreas Papandreou, Benigno Aquino, and Kim Dae Jung, to name a few. Admittedly these brave men (four of whom I have met) were in prominent positions in existing mass-based parties before they fled their homelands, later to return as leaders. .... Moreover, Chalabi during the 1990s had actually spent a good deal of time in liberated northern Iraq, and many Iraqis and Kurds who had had their doubts about him had been impressed by his courage, especially during the mini civil war that broke out between Kurdish factions.

As for Iran, it is the most significant of Iraq's neighbors, and no aspiring politician can avoid the responsibility of conducting relations with it. Chalabi has never made any secret of his closeness to Tehran, and he operated a headquarters there, with the full encouragement of the U.S. government, during the run-up to the intervention. This necessarily involves a managed compromise between competing Shiite forces in both countries, at a time when both populations are anxiously awaiting developments in each other's societies. If any Iraqi is "brokering" relations with Iran, I hope it's Chalabi. ...

It has now been replaced with a whole new indictment: that Chalabi tricked the United States into war, possibly on Iran's behalf, and that he has given national security secrets to Iran. The first half of this is grotesque on its face. Even if you assume the worst to be true — that the INC's "defectors" were either mistaken or were conscious, coached fabricators — the fact remains that the crucial presentation of the administration's case on WMD and terrorism was made at the United Nations by Secretary of State Colin Powell, with CIA Director George Tenet sitting right behind him, after those two men most hostile to Chalabi had been closeted together. .... Woodward's book Plan of Attack makes it plain that the president was not very impressed with Tenet's ostensible evidence. The plain and overlooked truth is that the administration acted upon the worst assumption about Saddam Hussein and that he himself strongly confirmed the presumption of guilt by, among many other things, refusing to comply with the U.N. resolution. ....

As to the accusation that Chalabi has endangered American national security by slipping secrets to Tehran, I can only say that three days ago, I broke my usual rule and had a "deep background" meeting with a very "senior administration official." This person, given every opportunity to signal even slightly that I ought to treat the charges seriously, pointedly declined to do so. I thought I should put this on record.

Some of my Iraqi and Kurdish comrades have expressed a different misgiving about Chalabi: that he has been playing confessional politics and maneuvering with the Shiites to get himself a power base. I entirely share their distaste for this kind of politics, but I don't see — now that there are politics in Iraq once more — that anybody is not involved to some extent in playing the sectarian or tribal cards. Chalabi says in his own defense that it's necessary to keep good relations with the Sistani bloc and that the ayatollah has been very helpful: most particularly in his fatwa against private revenge by those Shiites who lost relatives, or limbs, to the hateful former regime. And I would add in Chalabi's defense that he did call for an earlier transfer of sovereignty and earlier elections: an odd position for a man with "no base" to take and also the position now taken, with differing degrees of regret and remorse, by almost everyone involved. Again, if there has to be a "Mr. Shiite" in Iraq, I can think of worse candidates than Chalabi. ...

It is clearer every day that Iraq under Saddam was becoming a failed state as well as a rogue state. ... If this vindicates anybody, it vindicates those who urged a swifter and earlier international rescue expedition. Those who would have left Iraq to rot were only postponing an evil day that would have become steadily more ghastly and costly. Chalabi had been saying this for six years by the time I met him in 1998: Those who now say that the whole mess is his fault are panicking and scapegoating, as well as attributing superhuman powers to one individual. Of course, if he was that good, and that powerful, one might even want to bet on him all over again.

Posted by: Mike Sylwester || 05/28/2004 2:33:48 AM || Comments || Link || E-Mail|| [6471 views] Top|| File under:
Allegations Linking Mossad to Sex Humiliation in Iraq Prisons
From Jihad Unspun, an article written by Ernesto Cienfuegos, La Voz de Aztlan
According to returning Mexican-American soldiers and staff members of Congressmen who have viewed the videos and photographs in private sessions, there are far more shocking photographs that have not been released to the public. .... members of Congress said, after viewing the images, that they included Iraqi women exposing their breasts and other private parts. ....

It is believed that at least three known Israeli MOSSAD agents where at Abu Ghraib directing the torture as "interrogators" in the service of Pentagon "contractors".

Recently, a Palestinian female freed from Israeli detention said more than 15 fellow Palestinian women were raped by Israeli interrogators to force them to confess to charges leveled against them and collaborate with the Israeli intelligence.

"Israeli investigators and intelligence officers keep video tapes of the raping to blackmail the female detainees," she told an Islamic news service, requesting anonymity. "I have been sexually abused and photographed. When I tried to travel to Jordan after my release an Israeli intelligence officer blackmailed me with the humiliating photos .... They have used these raping techniques before my detention and continue to use it until today." ....

On May 12, 2004 an Iraqi female professor revealed that U.S. soldiers in Iraq have raped, sexually humiliated and abused several Iraqi female detainees in the notorious Abu Ghraib prison. Professor Huda Shaker, a political scientist at Baghdad University, said an Iraqi young girl was raped by a U.S. military policeman and became pregnant. Professor Shaker, an Amnesty International researcher, said she knows of other Iraqi females that were arrested, taken to Abu Ghraib prison and raped by the US Military Police. "Iraqi women here are afraid and shy of talking about such subjects," Professor Shaker said. ...
Posted by: Mike Sylwester || 05/28/2004 2:17:34 AM || Comments || Link || E-Mail|| [6469 views] Top|| File under:
Africa: Horn
U.N. Considers Sudan Peacekeeping Mission
The U.N. Security Council will move quickly to approve a U.N. peacekeeping mission in Sudan once a final peace deal between the government and southern rebels is signed, a senior U.S. diplomat said Thursday. The adversaries signed three protocols Wednesday on power-sharing and the administration of three disputed areas in central Sudan and mediators consulted both sides Thursday to plan the final phase of talks to end Africa's longest-running war. Secretary-General Kofi Annan urged the parties to reach agreement on the remaining issues, including ceasefire arrangements, ways to implement the accord, and international guarantees for a future comprehensive peace agreement. Annan said the United Nations was ready to contribute to these efforts as well as implementation of the final agreement, a U.N. statement said. He is expected to submit a report to the Security Council next week outlining what contribution the United Nations can make.


Ouch, just had a sudden twinge in my wallet. Damn, that hurt.

U.S. deputy ambassador Stuart Holliday said once that report is received, council members are expected to welcome the accords signed in Naivasha, Kenya. "This will be followed in the next month or so with another resolution with a view to a peacekeeping mission in Sudan," he said.


Send in the mighty Uruguayans!

The White House said the Sudan peace agreement "begins the closure of the longest running civil war in sub-Saharan Africa," White House press secretary Scott McClellan said. "We urge the government of Sudan to use the positive momentum created by the peace agreement to reverse the tragic human rights and humanitarian crisis unfolding in Darfur," McClellan said in Nashville, Tenn,. where President Bush was traveling.
Posted by: Steve White || 05/28/2004 12:58:43 AM || Comments || Link || E-Mail|| [6467 views] Top|| File under:
Who's in the News
103
[untagged]
Bookmark
E-Mail Me
The Classics
The O Club
Rantburg Store
The Bloids
The Never-ending Story
Thugburg
Gulf War I
The Way We Were
Bio
Merry-Go-Blog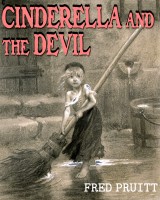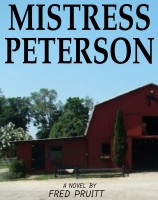 On Sale now!


A multi-volume chronology and reference guide set detailing three years of the Mexican Drug War between 2010 and 2012.

Rantburg.com and borderlandbeat.com correspondent and author Chris Covert presents his first non-fiction work detailing the drug and gang related violence in Mexico.

Chris gives us Mexican press dispatches of drug and gang war violence over three years, presented in a multi volume set intended to chronicle the death, violence and mayhem which has dominated Mexico for six years.
Click here for more information


Meet the Mods
In no particular order...


Steve White
Seafarious
Pappy
lotp
Scooter McGruder
john frum
tu3031
badanov
sherry
ryuge
GolfBravoUSMC
Bright Pebbles
trailing wife
Gloria
Fred
Besoeker
Glenmore
Frank G
3dc
Skidmark
Alaska Paul



Better than the average link...



Rantburg was assembled from recycled algorithms in the United States of America. No trees were destroyed in the production of this weblog. We did hurt some, though. Sorry.
54.80.173.217

Help keep the Burg running! Paypal: