Britain
Captain Hook faces 11 terrorism charges in US
Abu Hamza al-Masri, a British cleric detained in London, faces 11 terrorism charges in the United States, including hostage taking, for which he could get a possible death sentence or life in prison, US authorities said. Hamza is also accused of helping Osama bin Laden's al-Qaeda group and the former Taliban regime in Afghanistan. Hamza, who is known for his fiery sermons in a London mosque, was detained by London police acting on a US extradition request.

US Attorney General John Ashcroft said Thursday there was an 11-count indictment against Hamza which includes charges of hostage taking and conspiracy to take hostages in connection with an attack in Yemen in December 1998 that resulted in the death of four hostages. Ashcroft said that militants in Yemen had stormed vehicles carrying 16 tourists, including two Americans, on December 28, 1998. Hamza provided a satellite telephone to a faction of the Islamic Army of Aden group which carried out the hostage taking, the indictment alleges. He received three calls from the satellite phone at his home on December 27. The Yemen military tried to rescue the hostages on December 29, but Ashcroft said the militants used the tourists as shields and four were killed and others wounded.

Hamza, whose real name is Mustafa Kamel Mustafa, is also accused of providing material support to terrorists, specifically to al-Qaeda, and attempting to set up a terrorist training camp in Bly, Oregon from October 1999 to early 2000. The indictment also charges Hamza "with material support violations for facilitating violent jihad in Afghanistan" and conspiring to supply goods and services to the Taliban. It said that in 2000, Hamza posted messages on a militant website urging followers to donate money and other help to Taliban programmes in Afghanistan. Ashcroft said the maximum sentence for hostage taking was the death penalty or life in prison. The maximum sentence for the additional charges was 100 years in jail.
Posted by: Fred || 05/27/2004 1:50:38 PM || Comments || Link || E-Mail|| [336062 views] Top|| File under:
Captain Hook Arrested in London!
About bloody time:


Controversial cleric Abu Hamza al-Masri has been arrested in London on an extradition warrant issued by the US government. The cleric still preaches outside the Finsbury Park mosque in north London, from which he is banned.


(emphasis added)


He has sparked outrage with his sermons castigating the UK and the invasion of Iraq as a "war against Islam". A spokesman for Scotland Yard said a 47-year-old man had been arrested at 0300 BST on Thursday.
Posted by: Atomic Conspiracy || 05/27/2004 1:47:34 AM || Comments || Link || E-Mail|| [336085 views] Top|| File under:
China-Japan-Koreas
Terror suspect ran shop outside US base in Japan
A Bangladeshi, suspected of being part of an Al-Qaeda-linked network, ran a cellphone shop directly outside a huge United States naval base at Yokosuka, south of Tokyo, and may have used the perch to track US military movements. Islam Mohamed Himu, 33, was also found to have some 1 billion yen (S$15.3 million) in his company's bank accounts and may have operated an underground bank.

Himu's company was located in a six-storey building which offered a good view of the Yokosuka base, the largest American naval facility outside the US. Japanese security authorities were said to have marked Himu ever since he set up shop there. There were also reports that he frequently surveyed the base from his fourth-floor office using binoculars. He has also been into the base several times.
Posted by: TS(vice girl) || 05/27/2004 6:31:42 PM || Comments || Link || E-Mail|| [336063 views] Top|| File under:
South Koreans to US Military: Get the Hell Out!! . . . WAIT, where are you going?
A banner draped over the city council building in Tongduchon, a featureless military town 40km north of Seoul and near the border with North Korea, proclaims: "We are strongly against redeployment with no back-up plan."


Could they be more specific?

The redeployment is twofold: the US decision to move troops away from the border and base them farther south and last week's announcement that 10 per cent of its 37,000 soldiers in South Korea are to be shifted to Iraq, probably permanently. Park Su Ho, chairman of the council, is preparing for a demonstration today outside the US base. He said: "At the moment the people are peaceful. But the rage is huge and it is a very unpredictable situation."


Somehow Asian seething just doesn't measure up to the Arab standard.


The anger is one of the most discernible expressions of a broader anxiety in South Korea. News of the plans for US troops has sparked a national debate about the state of South Korea's 50-year military relationship with the US. The contradictions inherent in that relationship are writ large in Tongduchon. On the one hand, Mr Park said, people are delighted that the town will no longer suffer the constant buzz of helicopters, the shock of weapons tests and military exercises. On the other hand the withdrawals spell disaster for the town's economy. Tongduchon has been a US army base for 50 years and has developed the infrastructure typical of many military towns: restaurants, bars and prostitution.
Mr Park said: "When the US goes 3,200 people who work at the base will lose their jobs and the total cost, which includes more than 500 bars and restaurants, will be between Won130bn ($110m) and Won140bn - 20 per cent of our economy. It will be the end of the town."


Some towns in Western Europe ought to be considering this as well.

As a result, today's demonstrators are expected to demand money from the South Korean government. Mr Park said they deserve compensation because during five decades as an enforced US garrison the town's residents have been prevented from developing land around the base.


Yasss, hit Uncle Sugar for mo' money.

. . .
One of Mr Roh's most popular campaign pledges was to reduce the presence of US troops. But since then he has sent South Korean troops to Iraq, prompting criticism from supporters that he has become a US lackey. Now that his campaign pledge is being fulfilled, conservatives in the opposition Grand National party say his left-leaning politics are undermining security. With passions running high, the US army has stepped in, saying the alliance remains stronger than ever and that the changing nature of warfare means the key factor is technology, not the number of troops on the ground. Lt Gen Charles Campbell, Combined Forces Command chief of staff, said: "Think about capabilities, not just about the numbers." The US has pledged to spend $11bn to upgrade South Korea's technological defensive capabilities. But in Tongduchon global geopolitics and the antagonism between Mr Roh and the GNP are of little importance to Mr Park. "People are suffering. It doesn't matter if the administration is left-leaning or not - surely they have to care about people?"


What planet is this guy from?
Posted by: Sludj || 05/27/2004 2:52:22 AM || Comments || Link || E-Mail|| [336066 views] Top|| File under:
Down Under
Australian says he worked with Al-Qaeda out of fear
A British-born Islamic convert accused of plotting to blow up the Israeli embassy in Canberra told his trial here he agreed to follow Al-Qaeda orders to avoid being killed. Jack Roche, 50, earlier admitted meeting with Al-Qaeda leaders during a trip to Afghanistan in 2000 and said he carried out surveillance and tried unsuccessfully to recruit militants to carry out attacks in Australia. But in his second day of testimony Thursday, Roche said he had later been shocked to learn the identities of some of the people he had met in Afghanistan when he logged onto a website showing the US FBI's most wanted fugitives. "I was shocked. I was really taken aback," he said, saying he recognised five or six people he had met with in Afghanistan. "I was thinking 'this is too much -- this is very, very deep'."

During his trip to Afghanistan, Roche -- who has admitted being a member of the Southeast Asian Islamic group Jemaah Islamiah (JI) -- briefly met Al-Qaeda leader Osama bin Laden. He then talked at length with other senior Al-Qaeda members he named as Abu Hafs and

Saif

, saying they quizzed him about Israeli government interests in Australia, as well as prominent Melbourne Jewish businessman Joe Gutnick. "I really had no idea where they were going with this but the cogs were starting to turn," he said.

Roche told the court a man who had acted as an interpreter later told him another man had been taken into the desert and shot after attempting to contact the US Central Intelligence Agency. "I thought he was warning me, or trying to scare me, and it worked," Roche said. Roche said neither Abu Hafs or Saif ever mentioned a bomb, and he "certainly" did not agree to bomb the Israeli embassy.
"I had agreed to surveil the Israeli embassy and gather information about Joe Gutnick," he said. "I did this because of the situation I was in. It's not a place you can get up and walk out of." Roche said he feared that if he tried to back out, "I suspected that they would kill me, whether it was someone from Al-Qaeda or JI." The court heard on Wednesday that the alleged leader of JI, Indonesian cleric Abu Bakar Bashir, eventually told him to halt all his activities in Australia following infighting between local JI militants and the group's regional operations chief, Hambali.
Posted by: Fred || 05/27/2004 5:16:18 PM || Comments || Link || E-Mail|| [336064 views] Top|| File under:
Europe
Greece conducts surveillance of Muslim community in walkup to Olympics
From Geostrategy-Direct, subscription required.


Greece has significantly increased monitoring over its Muslim community as part of security preparations for the summer Olympic games.


Holy racial profiling, Batman!


Greek officials said the effort has focused on the Muslim community in Athens. The surveillance is being conducted by Greece as well as Western intelligence agencies from countries advising Athens on Olympic security. These nations include the United States, Australia, Britain and Israel.


That is good that Israel is involved in this one. There is some hope.


The increased monitoring reflects concern by Athens and its allies that Al Qaida or related groups have planted sleepers in the Muslim community in Greece to facilitate a major insurgency attack during the Olympic games in August. Athens hosts some 15,000 Muslims.


That is alot of Muslims to keep tabs on.


Over the last two months, Greece's military and security forces have conducted a series of exercises to test their readiness during the Olympics. The exercises included such scenarios as bus and airplane hijackings, sniper attacks and helicopter strikes. Officials said that so far authorities have not received any credible threats of pending insurgency attacks.


They won't, either. Big surprise show for this one.


"If Al Qaida plans on striking during the Olympic games, then they are already here," Greek police chief Lt. Gen. Fotis Nasiakos said.


Understatement of the day.


Human rights groups said the surveillance has focused on Greek mosques, most of them operated by Pakistani nationals. They said Greek authorities have employed operatives in mosques and routinely searched worshippers, particularly Arab nationals. Athens, unlike other capitals in European Union member states, has never granted official approval for establishing mosques. But the government has already approved a Saudi-financed project for constructing a mosque and Islamic school complex.


Chicken coop---meet Wahabi fox den.


"There are Muslims who feel that they are being over-monitored and that their places of worship have been infringed upon," said Panayotis Dimitras, head of the Athens-based Greek Helsinki Monitor. "At the same time, we have a police force which usually finds it difficult to limit themselves to legal means."


Humiliation alert!


Authorities have also questioned Arab nationals who have come to Greece to give sermons in mosques. A leading mosque preacher has been identified as a Sudanese national. Greece has not acknowledged the presence of foreign intelligence agents to help monitor the Muslim community. But Muslim sources in Athens said the community has been concerned that NATO members could send intelligence agents to track and detain thousands of Muslims before and during the Olympic games.


If you don't police and clean up your act, others will do it for you in a way that may not be to your liking. Tango Sierra.
Posted by: Alaska Paul || 05/27/2004 8:17:06 PM || Comments || Link || E-Mail|| [336064 views] Top|| File under:
Turkish Police Detain 23
Police detained 23 people in an operation in Istanbul on charges of ''being members of radical Islamic terrorist organization''. The suspects who were captured by the police four days ago on charges of ''being members of radical Islamic terrorist organization that defends Vahabism and Selefism'' were transferred to the Istanbul State Security Court (DGM) Chief Prosecutor's Office following their interrogation and procedures at police department. Six of the suspects are claimed to have ties to persons who staged bomb attacks on November 15 and 20, 2003 in Istanbul and named in testimony of several defendants.

Still working this case, well done

Istanbul suffered a series of devastating suicide truck bomb attacks targeting Neve Shalom Synagogue and Beth Israel Synagogue on November 15, 2003 and on HSBC Bank headquarters and British Consulate General in Istanbul on November 20, 2003 in which 61 people were killed and more than 700 people were injured. Al Qaeda claimed responsibility for those attacks. Turkish police captured 69 people in connection with the suicide attacks. Istanbul DGM will start hearing trial of the 69 suspects in Istanbul on May 31, 2004.
Posted by: Steve || 05/27/2004 2:05:23 PM || Comments || Link || E-Mail|| [336065 views] Top|| File under:
Explosives found in Slovakia ahead of NATO meeting
Two bags filled with explosives were found by Slovak police near a building in the capital Bratislava where 300 NATO officials were to meet Friday. The two plastic bags, containing a total of almost one and a half kilos (about three pounds) of industrial explosives and charges were discovered under a rubbish bin, interior ministry spokesman Boris Azaltovic said. Around 300 representatives from 39 countries -- 26 members of the recently-expanded NATO and 13 associate members -- are due to gather for a five-day meeting of the transatlantic alliance's parliamentary assembly starting Friday in the city's concert hall. Assembly spokesman Keith Williams described the discovery as "disturbing" but played down its significance and said that no changes to the meeting or extra security arrangements were planned. "Given that the explosives were pretty old, the detonators were not linked up and no one has claimed responsibility this does not seem to be a serious threat. But it is possible that the intention was to activate the detonators later," Williams told AFP. "It looks as if this was more a protest rather than a serious threat."


Keith? Explosives are always a serious threat.
Posted by: Fred || 05/27/2004 2:00:22 PM || Comments || Link || E-Mail|| [336065 views] Top|| File under:
Police hunt 'Caliph of Cologne'
German police have launched a manhunt for the suspected extremist known as the Caliph of Cologne, a day after his extradition to Turkey was ordered. Metin Kaplan had vanished from his home in Cologne when police went to detain him after Wednesday's court decision to send him to Turkey. At least 100 German officers are taking part in the search for Mr Kaplan, who is wanted in Turkey on treason charges.


Tisk, tisk, Germans used to be much more "efficent" at this sort of thing.

His Caliphate State group wants an end to Turkey's secular government. The group was banned by the German government in the wake of the 11 September attacks on the US. The allegations against Mr Kaplan include claims that he planned to fly a plane into the mausoleum of Kemal Ataturk, founder of modern, secular Turkey.


Well, not him personally, he's much too holy for that.

The court decision for him to be extradited was taken on Wednesday in Muenster, near Cologne. The decision reversed earlier rulings that Mr Kaplan could stay in Germany as he would not receive a fair trial in Turkey. An arrest warrant was issued and police went to detain him, but he had already vanished. "Kaplan has disappeared. He is being searched for," a police spokesman in Cologne said. Mr Kaplan has served a four-year prison sentence in Germany for inciting members of his group to murder a rival Islamic leader. He was freed in March last year. Reports in Germany suggest he may have fled to the Netherlands, where he is believed to have a number of supporters.


And now, if caught in the Netherlands, I expect another long round of court hearings on extraditing back to Germany.

At which point he'll scoot to Belgium...

Can't wait for a Belgian court to indict him for crimes against humanity ...





Never mind...


German police call off hunt for suspected Turkish extremist
German police called off a Europe-wide manhunt for a suspected Turkish extremist leader after a court granted him a two-month reprieve as a final ruling is sought on his deportation order.


Why? It doesn't matter where he is?

Metin Kaplan, known as the Caliph of Cologne, was reported missing late Wednesday after police went to his home in the western German city to act on an arrest warrant issued after a court gave its approval for him to be deported. But Cologne's administrative court on Thursday handed Kaplan a two-month reprieve to await a final verdict. The Turk cannot be deported within that period. "Consequently, our search operations have stopped," said a spokesman for Cologne police, which had widened their hunt to Europe.


"We'll start hunting for him when the two months are up...

The 51-year-old Islamic fundamentalist ended a four-year prison term in Germany in March 2003 for inciting members of the Hilafet Devleti group or "Caliphate" to murder a rival Islamic leader. Cologne authorities had placed restrictions on Kaplan's movements about a year ago ordering him to report regularly to police, and opposition politicians demanded that an investigation be launched into how he escaped surveillance. "The authorities were watching, observing," lamented Bavarian state interior minister Guenther Beckstein "but that was just not the case."
Posted by: Steve || 05/27/2004 9:34:01 AM || Comments || Link || E-Mail|| [336067 views] Top|| File under:
Turk Sentenced to Two Years for Inciting Attacks on Christians
The producer and host of a Turkish TV news show was sentenced to nearly two years in jail last week for airing false provocations against Turkish Protestants. On April 5, a panel of judges ruled that Kerim Akbas' programs on Baskent TV had incited violent attacks last year against Christian citizens and their places of worship in Ankara. In video clips from Akbas' "Haber Dosyasi" (News File) shows, he accuses local Protestant groups of creating "ethnic, radical division to disturb the peace," claiming that Protestants were maintaining secret links with foreign intelligence organizations, and paying Muslim young people to become Christians. Ten days after Akbas' first "expose," a local church was attacked. Another local church received bomb threats. "This may be the first such legal ruling here in favor of non-Muslims," the plaintiffs' attorney said. Despite Turkey's secular identity, Muslims who convert to Christianity have been repeatedly slandered with impunity by the Turkish media.
Posted by: Mike Sylwester || 05/27/2004 3:19:51 AM || Comments || Link || E-Mail|| [336065 views] Top|| File under:
Turkey Acquits Christian of Crime of Establishing a Church
In what the Hurriyet newspaper called a "jet acquittal," a criminal court in southeastern Turkey dropped all charges yesterday against a Protestant pastor accused of opening an "illegal" church. Pastor Ahmet Guvener was fully acquitted in the opening hearing of his case before Diyarbakir's Third Criminal Court. The quick resolution of the case surprised both Guvener and his lawyer, Abdul Kadir Pekdemir, who said a criminal case typically extends for a year or more before a verdict is issued. But when Judge Necla Ipek asked State Prosecutor Vahdettin Taskiran to present the government's case against Guvener, Taskiran declared that no sufficient grounds existed to bring charges. Instead, Taskiran stressed that under recent reforms passed in Parliament, international agreements now take precedence over national laws, granting Turkish citizens the right both individually and in community to conduct worship, as well as to teach and propagate their faith. Moments later, Ipek declared Guvener acquitted and the case closed. "It's a great step forward for Turkey," Guvener told Compass afterward, "for Christians here, for religious freedom, for democracy."
Posted by: Mike Sylwester || 05/27/2004 3:17:43 AM || Comments || Link || E-Mail|| [336067 views] Top|| File under:
Secret talks to persuade ETA to call truce
Negotiations have been going on behind the scenes for months to try to secure a truce with Basque terror group ETA, it was reported Monday. The Basque Nationalist Party and Eusko Alkartasuna, two Basque regional political parties, have been secretly talking to representatives of the banned Batasuna party, which has links to ETA. Spanish daily El Mundo claimed the talks have been going on since January. The regional politicians tried to convince ETA to accept the so-called 'Plan Ibarretxe', a radical scheme to give the Basque Country more power from Madrid. The controversial plan put forward by the Basque prime minister, Juan Jose Ibarretxe, would strengthen the powers of the region, giving it direct representation to the European Union and its own courts. Madrid would still be in charge of defence. But the Spanish government and main parties have opposed the Basque plan. ETA leaders were said to have initially said they would not give up the armed struggle and abandon ETA prisoners. But they were said to have started a series of meetings among members of the banned terrorist organisation to discuss the issue – an historic move.

What's the Basque word for 'hudna'?

Security sources in Spain and France were quoted as saying phone taps revealed that some members of ETA were in favour of backing the separatist plan and calling a truce. Speculation has been rife in Spain since the 11 March terrorist atrocity and a series of significant arrests of ETA members, that the group was on the point of calling a truce.
Posted by: Seafarious || 05/27/2004 1:44:11 AM || Comments || Link || E-Mail|| [336067 views] Top|| File under:
Fifth Column
Moore interviewed Berg for "Fahrenheit"
From Salon. Don't bother checking the link. You'll have to suffer through a commercial first. All the improtant bits posted here.



Filmmaker Michael Moore filmed an interview with American Nicholas Berg in the course of producing his documentary film "Fahrenheit 9/11" before Berg left for Iraq, where he was taken hostage and killed, Moore confirmed to Salon in a statement Thursday. The 20 minutes of footage does not appear in the final version of "Fahrenheit 911," according to the statement.

Word of the footage reached Salon through a source unaffiliated with Moore or his film "Fahrenheit 9/11," which is reported to feature stark images of U.S. civilians and soldiers grappling with conditions in war-torn Iraq, as well as examining the relationship between President George W. Bush and the bin Laden family. It received the Palme d'Or, the Cannes Film Festival's highest honor, on Saturday.

In a statement widely circulated by Moore's people after an initial request for comment by Salon, Moore said, "We have an interview with Nick Berg. It was approximately 20 minutes long. We are not releasing it to the media. It is not in the film. We are dealing privately with the family." Moore's camp declined to comment further on any aspect of the interview. Because the footage is not in the film, a spokeswoman for Miramax Films, the production company behind "Fahrenheit 9/11," said the company had no comment.



I am so betting Fatty finds a way to work some of this footage into the final cut of his "documentary." I mean, a young American killed "thanks to Bush's fictitious war"? It's too rich for him to resist. Ya know, like that last jelly donut. (And I don't mean to belittle Berg's murder; I mean to belittle Moore's lust for Bush-bashing.)
Posted by: growler || 05/27/2004 6:06:05 PM || Comments || Link || E-Mail|| [336069 views] Top|| File under:
Home Front: WoT
Saudi with suspected 9/11 ties arrested in California
A Saudi Arabia-born man believed to have ties to two of the September 11 hijackers was arrested on Thursday near San Diego, federal officials said. Hasan Saddiq Faseh Alddin, 34, was picked up near his home in Vista, California, on immigration violations stemming from two previous domestic violence convictions, a spokesman for the U.S. Bureau of Immigrations and Customs Enforcement said. Officials did not specify what relationship Alddin, a legal U.S. permanent resident, had with the hijackers who perished in attacks on New York's World Trade Center and the Pentagon near Washington, D.C. on September 11, 2001. "We're committed to taking immediate action on intelligence we obtain to prevent another terrorist attack on American soil," said Mike Unzueta, deputy special agent-in-charge for Immigration and Customs Enforcement investigations in San Diego.


I guess we should be grateful that these morons don't seem to realize that being in a secret terrorist organizations means you should avoid any actions that might bring attention to yourself.
Posted by: Phil B || 05/27/2004 8:36:11 PM || Comments || Link || E-Mail|| [336063 views] Top|| File under:
Seven Sought By FBI For Links to Al-Qaeda

Washington -- U.S. officials issued their most severe warning in months on Wednesday that a terrorist attack is imminent, saying that intelligence gathered by law enforcement and public statements by al Qaeda indicate the terrorist network plans to "hit the United States hard" this summer.

Attorney General John Ashcroft and FBI Director Robert Mueller also made an unusual plea for public help at a news conference in Washington, releasing photos and the names of seven suspects wanted for questioning in terrorism investigations.

Nearly all the suspects had been named previously, and their photos have appeared on the FBI's Web site, except one: a 25-year-old U.S. citizen named Adam Yahiye Gadahn, who grew up in Southern California, converted to Islam as a teenager and allegedly attended al Qaeda training camps in Afghanistan and served as a translator for the group.

Ashcroft said the names and faces were released again in hopes that an alert public could help find the suspects and disrupt or at least delay the terrorists' plot. . .



The story is eerie in that I know a Moslem that attended what I believe is the same mosque in Garden Grove, CA, as "Adam Yahiye Gadahn". This fellow I knew was a naturalized citizen from Egypt. He thought Saddahm and Osama should be "gotten rid of" because they were besmirching Islam with their "inhumanity and violence". My Egyptian acquaintance taught computer programming courses I attended. During Ramadan, he took us to an Egyptian restaurant for lamb kebabs at the "break-fast" after sundown. He was trying to show us non-Moslems that 9/11 was perpitrated by a few nut cases. But, it seems that there is an endemic percentage of nut cases that permeate every mosque.
Posted by: BigEd || 05/27/2004 12:16:34 PM || Comments || Link || E-Mail|| [336063 views] Top|| File under:
Captain Hook Tried to Establish Oregon Terror Training Camp
A radical Muslim cleric was arrested Thursday in London, accused in a U.S. indictment of trying to establish a terrorist training camp in Oregon while providing aid to both al-Qaida and the Taliban, officials said. Mustafa Kamel Mustafa, also known as Abu Hamza al-Masri, also is charged in the 11-count indictment with hostage-taking and conspiracy in connection with a December 1998 incident that left four tourists dead in Yemen. "Those who support our terrorist enemies anywhere in the world must know that we will not rest until the threat they pose is eradicated," U.S. Attorney General John Ashcroft said in announcing the arrest Thursday. Al-Masri, who heads the Finsbury Park Mosque in London, was arrested at the his London home, British authorities said. Ashcroft said U.S. authorities were seeking his extradition. According to the indictment, Mustafa tried to establish the terrorist camp in Bly, Ore., between October 1999 and early 2000. He was also charged with specifically providing material support to al-Qaida and the Taliban to foment jihad, or holy war, in Afghanistan.


Lot's of stuff going on up in the Pacific Northwest.

The indictment said Mustafa acted as an intermediary with the terrorists who took 16 tourists hostage in Yemen six years ago, and spoke with the terrorists before and after the incident. Three British tourists and one Australian visitor were killed when Yemen rescuers were involved in a shootout with the Islamic extremist captors.
Al-Masri - who has one eye and hooks for hands, which he says were lost fighting Soviet troops in Afghanistan in the 1980s - has been the focus of terror suspicions for years in Britain. He formerly preached at a London mosque linked to several terrorist suspects, including Sept. 11 suspect Zacarias Moussaoui and "shoe bomber" Richard Reid. The British government has also accused him of providing "advice and support" to al-Qaida and the Islamic Army of Aden, the organization that claimed responsibility for the attack on the USS Cole that killed 17 sailors off the coast of Yemen.

In February in Seattle, a Muslim convert with ties to Hamza, James Ujaama, was sentenced to two years in prison. He had pleaded guilty last year to aiding the Taliban. Ujaama, 38, was arrested in July 2002 and was indicted on two charges: conspiring to set up a terrorist training camp in Bly, Ore., and using a firearm to further the conspiracy. In April 2003, the government dropped those charges and filed a superseding complaint alleging that Ujaama brought money, computer equipment and a recruit to Taliban officials in Afghanistan. Prosecutors let him plead guilty in exchange for his cooperation in terrorism investigations. In particular, they wanted to hear what he knew about Hamza, whose Web site Ujaama once ran.

Guess he earned his keep.
Posted by: Steve || 05/27/2004 10:57:33 AM || Comments || Link || E-Mail|| [336065 views] Top|| File under:
Richard Clarke admits authorizing departure of bin Laden flight
by Alexander Bolton, The Hill
EFL. Hat tip: Brothers Judd.
Richard Clarke, who served as President Bush's chief of counterterrorism, has claimed sole responsibility for approving flights of Saudi Arabian citizens, including members of Osama bin Laden's family, from the United States immediately after the attacks of Sept. 11, 2001. In an interview with The Hill yesterday, Clarke said, "I take responsibility for it. I don't think it was a mistake, and I'd do it again."


Not that the moonbats who think President Bush is a Saudi dupe who was paid to let them out (*cough* Michael Moore *cough*) will change their tune.


Clarke's claim of responsibility is likely to put an end to a brewing political controversy on Capitol Hill over who approved the controversial flights of members of the Saudi elite at a time when the administration was preparing to detain dozens of Muslim-Americans and people with Muslim backgrounds as material witnesses to the attacks. . . .


When has the truth ever mattered to a good political controversy?

This new account of the events seemed to contradict Clarke's sworn testimony before the Sept. 11 commission at the end of March about who approved the flights. "The request came to me, and I refused to approve it," Clarke testified. "I suggested that it be routed to the FBI and that the FBI look at the names of the individuals who were going to be on the passenger manifest and that they approve it or not. I spoke with the — at the time — No. 2 person in the FBI, Dale Watson, and asked him to deal with this issue. The FBI then approved 
 the flight."


It's only a bit of perjury. Everybody does that, don't they?

"That's a little different than saying, 'I claim sole responsibility for it now,'" [commission member and former Rep. Tim] Roemer [(D-Ind.)] said yesterday. . . .


More like lying under oath

Clarke said yesterday that the furor over the flights of Saudi citizens is much ado about nothing.


Finally! he says something we can all agree with.


"This is a tempest in a teapot," he said, adding that, since the attacks, the FBI has never said that any of the passengers aboard the flight shouldn't have been allowed to leave or were wanted for further investigation. He said that many members of the bin Laden family had been subjects of FBI surveillance for years before the attacks and were well-known to law-enforcement officials. "It's very funny that people on the Hill are now trying to second-guess the FBI investigation."


Pot --> Kettle --> Black.
Posted by: Mike || 05/27/2004 9:29:35 AM || Comments || Link || E-Mail|| [336067 views] Top|| File under:
J. M. Berger About the Nichols Trial
.... The Oklahoma state murder trial was more notable for what was left out than for what it revealed. If anything, the state trial was far less complex and detailed than the federal proceeding that netted Nichols life in prison. And despite early indications from the defense team regarding its strategy, in the end, the trial broke very little new ground. Nichols' attorneys attempted to introduce evidence of a broader conspiracy to bomb the Alfred E. Murrah Federal Building in Oklahoma City on April 19, 1995, but the defense was thwarted by the trial judge.

In the end, the case came down to a simplistic argument in which both defense and prosecution took opposite extremes. The prosecution argued that Nichols was not only involved in the bombing but suggested he was its mastermind, a conclusion that came off as a significant stretch, based on the known evidence.

The defense argued, conversely, that Nichols had nothing at all to do with the bombing, an equally dubious argument. "He's not involved. He's never been involved," attorney Brian Hermanson said in his closing arguments. ....

Some of those following the case had hoped that the trial would shed light on longstanding claims that Middle Eastern terrorists were involved in the Oklahoma City bombing. However, there was no motivation for either side to raise such allegations. ....

The latest prosecution of Nichols had only one purpose, winning a death sentence against Nichols to satisfy a perceived anger among the state's population and victims of the bombing. The state had no motivation to cut a plea deal with Nichols, which would only have created additional defendants and an even more difficult criminal prosecution. Furthermore, any cooperation with al Qaeda or other foreign terrorists would open a can of worms that would expose Nichols to possible incarceration and interrogation as an enemy combatant, and possibly set up new federal criminal charges, incurring further risk of a death penalty. ....
Posted by: Mike Sylwester || 05/27/2004 6:11:00 AM || Comments || Link || E-Mail|| [336066 views] Top|| File under:
Ashcroft: al-Qaida Close to New Attack
WASHINGTON (AP) - Al-Qaida is close to completing its avowed plan to strike America again with a major attack, according to top U.S. law enforcement officials who want the public's help in locating seven terror operatives labeled a "clear and present danger" by Attorney General John Ashcroft.

Ashcroft said a steady stream of "disturbing" intelligence, collected for months, indicates that could mean terrorists already are in the United States to execute the plan, though he acknowledged there is no new information indicating when, where or how an attack might happen. "We do believe that al-Qaida plans to attack the United States, and that is a result of intelligence that is corroborated at a variety of levels," Ashcroft said at a news conference Wednesday with FBI Director Robert Mueller. There was no immediate plan to raise the nation's terror threat level, now at yellow, the midpoint of the five-level warning system.

Six of the al-Qaida operatives, including two Canadian citizens, whose photos and backgrounds were highlighted Wednesday have been the subject of FBI pursuit for months. The seventh, Adam Yahiye Gadahn, 25, is a U.S. citizen who grew up on a California goat farm and converted to Islam as a teenager. He was described by Mueller as having attended al-Qaida training camps in Afghanistan and served as an al-Qaida translator.
Each of the suspects, Ashcroft said, presents "a clear and present danger" to the United States because of their language skills, familiarity with U.S. culture and ability to travel under multiple aliases and use forged documents. Ashcroft said al-Qaida has made adjustments to its tactics to escape easy detection, such as having operatives travel with their families to lower their profiles and recruiting people who can pass for having European ethnicity rather than Middle Eastern backgrounds. Ashcroft acknowledged there is no new intelligence about the suspects indicating they are in the United States or part of a specific al-Qaida plot.
Posted by: Steve White || 05/27/2004 3:54:06 AM || Comments || Link || E-Mail|| [336074 views] Top|| File under:
US Soldier Claims Excessive Beating in Gitmo Training Exercise
A Georgetown [Kentucky] resident and former Kentucky National Guardsman is angry that the military is denying his claims that he suffered brain injury while being severely beaten by U.S. soldiers during a training exercise at Guantanamo Bay, Cuba, in January 2003. .... Sean Baker says that while serving as a member of the 438th Military Police company in Guantanamo Bay during Operation Iraqi Freedom, he was ordered to pose as the enemy for a training exercise. Baker said he received a severe brain injury because of the subsequent beating he received. ...

Baker says an officer in charge issued the order because he wanted the training to be as real as possible. Baker says what took place next happened at the hands of four U.S. soldiers - soldiers he believes didn't know he was one of them - has changed his life forever.

"They grabbed my arms, my legs, twisted me up and unfortunately one of the individuals got up on my back from behind and put pressure down on me while I was face down," said Baker. "Then he - the same individual - reached around and began to choke me and press my head down against the steel floor. After several seconds, 20 to 30 seconds, it seemed like an eternity because I couldn't breath. When I couldn't breath, I began to panic and I gave the code word I was supposed to give to stop the exercise, which was 'red.' .... That individual slammed my head against the floor and continued to choke me ... Somehow I got enough air, I muttered out, 'I'm a U.S. soldier, I'm a U.S. soldier.'" ...

Nearly 15 months after that day, and countless medical treatments at Walter Reed Hospital, Baker is now medically retired from the military, but still suffers. On Wednesday, the U.S.military, while acknowledging an injury to Baker took place during the exercise, is disputing some of Baker's claims, saying he left for "unrelated reasons." ....

Speaking from his Scott County home Wednesday morning, Baker once again reiterated his claims, and is angry that the Army won't admit what happened. "How can they say I was released from there for other reasons?" said Baker. "If there are other reasons, please bring forth the evidence. I"d like to see it. ... I wish they would bring forth something to substantiate their claims that I was released for 'unrelated reasons' because the documents I have from the Medical Evaluation Board clearly state the traumatic brain injury was due to me role playing as a detainee, an uncooperative detainee." ...

Baker was a member of the Kentucky National Guard from 1989 to 1997. During that time, he served in the Gulf War. In the late 90's, he got out of the Guard, but re-enlisted after September 11th.
Posted by: Mike Sylwester || 05/27/2004 4:09:19 AM || Comments || Link || E-Mail|| [336063 views] Top|| File under:
International-UN-NGOs
Arab Writer Criticises International Conference on Islamic Tolerance
From MEMRI
In late April 2004, representatives of 65 countries convened in Cairo, Egypt for the 16th International Islamic Conference, which was dedicated to "Tolerance in the Islamic Culture." .... Writing on the liberal website Elaph, Dr. Kamel Al-Najjar ... added his own harsh criticism of the conference. The following are excerpts from his article:

In looking at the first resolution regarding the condemnation of violence, we find that the conference did not address the violence recommended by the writings of our Muslim forefathers, which we consider an important part of Islam: violence and blows for 10-year-olds who are not punctilious about praying, beating women suspected of misconduct, ... and beating people with a rod on Fridays to urge them to hasten to the mosque. ...

The conference also condemned all kinds of terror, particularly the bombings in Saudi Arabia. But we heard no such condemnation when Muslim terrorists bombed the Bali nightclub, in which hundreds of young Westerners who had nothing to do with politics and what is happening in Palestine were killed. We heard no such condemnation when Islamists bombed a Jewish synagogue and the British Consulate in Turkey. And we also hear no condemnation of any kind when a Palestinian blows himself up in an Israeli nightclub or bus, killing himself along with dozens of innocent civilians. ....we heard no condemnation by Muslims of the terrorism being committed by the Al-Janjawidgangs, that are supported by the Sudanese government [to act against] the non-Muslim natives of Western Sudan. ...

Nothing is new with regard to the fog that envelops the conference recommendations on the status of women. .... However, the participants did not specify the rights they seek to protect. Do they mean polygamy, or [the ban on] a woman's giving testimony in cases where a Koranic punishment is indicated, or [the ban on] a woman's being a leader .... Or do they mean compelling women to agree to mutilation of their sex organs, by means of what is claimed to be circumcision [according to] religious law ..... Why haven't we heard the Islamic conference call for a boycott of this reprehensible custom that has nothing to do with Islam?

... the conference participants resorted to conspiracy theories
 They urged the Sudanese to stand together against the plotting against them. As if the world had nothing better to do than to conspire to fragment Sudan! Sudan has been fragmented since its founding, and ... the policy of [Sudan's] Islamic government has ignited tribal extremism among the citizens. ...

We did not hear the Islamic conference criticize some of the sheikhs who sow hatred and hostility among the citizens, contradicting the tolerance in whose name they speak. When the late Sheikh Suleiman Al-Madani was asked during a lecture in Bahrain about involving all national factions [including Shiites and possibly non-Muslims] in [government] decision-making, he answered: "I don't know what 'national factions' are. As far as I am concerned, only a Muslim can be a citizen. Anyone born to Muslim parents who has stopped believing in Islam is sentenced to death according to religious law, and according to the consensus of the clerics. If he declares that he has repented, we give him a chance to complete the prayers and fasting that he missed [during his apostasy], and then we kill him, in accordance with the divine punishment set out in the Koran...."

Is this the kind of tolerance called for by the conference participants? And if it is not, why didn't the Islamic conference refute these statements, which are absorbed by a large segment of our youth – particularly since the sheikh argued that all the clerics agree with him.
Posted by: Mike Sylwester || 05/27/2004 5:48:11 AM || Comments || Link || E-Mail|| [336064 views] Top|| File under:
Southeast Asia
Malaysia offers to host Thai conflict talks
Malaysia's defence minister Najib Razak has offered to host talks between the Thai government and Muslim separatists in three southern Thai provinces torn recently by violence. Plans for talks on Thursday between a Thai general and an autonomy advocate Wan Kadir Che Man have fallen through. The general commissioned by the Thai government, Pisarn Wattanawongkhiri, said his bid to meet Wan had run into broad criticism. Since January, clashes have claimed 200 lives in three southern provinces of predominantly Buddhist Thailand. Southern Muslims have long complained of discrimination.
Posted by: Fred || 05/27/2004 4:49:55 PM || Comments || Link || E-Mail|| [336066 views] Top|| File under:
Possible Link Between the Saddam Regime and Al Qaeda
From The Wall Street Journal
One striking bit of new evidence is that the name Ahmed Hikmat Shakir appears on three captured rosters of officers in Saddam Fedayeen, the elite paramilitary group run by Saddam's son Uday and entrusted with doing much of the regime's dirty work. Our government sources, who have seen translations of the documents, say Shakir is listed with the rank of Lieutenant-Colonel.

This matters because if Shakir was an officer in the Fedayeen, it would establish a direct link between Iraq and the al Qaeda operatives who planned 9/11. Shakir was present at the January 2000 al Qaeda "summit" in Kuala Lumpur, Malaysia, at which the 9/11 attacks were planned. The U.S. has never been sure whether he was there on behalf of the Iraqi regime or whether he was an Iraqi Islamicist who hooked up with al Qaeda on his own.

It is possible that the Ahmed Hikmat Shakir listed on the Fedayeen rosters is a different man from the Iraqi of the same name with the proven al Qaeda connections. His identity awaits confirmation by al Qaeda operatives in U.S. custody or perhaps by other captured documents. But our sources tell us there is no questioning the authenticity of the three Fedayeen rosters. The chain of control is impeccable. The documents were captured by the U.S. military and have been in U.S. hands ever since.

As others have reported, at the time of the summit Shakir was working at the Kuala Lumpur airport, having obtained the job through an Iraqi intelligence agent at the Iraqi embassy. The four-day al Qaeda meeting was attended by Khalid al Midhar and Nawaz al Hamzi, who were at the controls of American Airlines Flight 77 when it crashed into the Pentagon. Also on hand were Ramzi bin al Shibh, the operational planner of the 9/11 attacks, and Tawfiz al Atash, a high-ranking Osama bin Laden lieutenant and mastermind of the USS Cole bombing. Shakir left Malaysia on January 13, four days after the summit concluded.

That's not the only connection between Shakir and al Qaeda. The Iraqi next turned up in Qatar, where he was arrested on September 17, 2001, four days after the attacks in the U.S. A search of his pockets and apartment uncovered such information as the phone numbers of the 1993 World Trade Center bombers' safe houses and contacts. Also found was information pertaining to a 1995 al Qaeda plot to blow up a dozen commercial airliners over the Pacific.

After a brief detention, our friends the Qataris inexplicably released Shakir, and on October 21 he flew to Amman, Jordan. The Jordanians promptly arrested him, but under pressure from the Iraqis (and Amnesty International, which questioned his detention) and with the acquiescence of the CIA, they let him go after three months. He was last seen heading home to Baghdad.
Posted by: Mike Sylwester || 05/27/2004 9:57:50 AM || Comments || Link || E-Mail|| [336064 views] Top|| File under:
Afghanistan/South Asia
Two children killed in bomb blast in south Afghanistan
Two children were killed by a roadside bomb in southern Afghanistan on Thursday, one day after a major operation to hunt and kill Taliban in the region, an official said. The bomb exploded about three kilometres south of Kandahar's gate on a rough road leading to the airport, the southern region's top military official General Khan Mohammed told AFP. "A landmine planted on the main road outside Kandahar city, not far from the airport in Sarandam area killed two children," he said. "It was a newly-planted mine," he said, adding that the road is mainly used by foreigners and coalition forces as it is the primary access route to the airport.
Posted by: TS(vice girl) || 05/27/2004 6:21:33 PM || Comments || Link || E-Mail|| [336070 views] Top|| File under:
Iraq-Jordan
Al-Khafaji's Convoy Ambushed
Iraqi Governing Council member Salama al-Khafaji's convoy was ambushed in the capital Baghdad today. No information was available on injuries, AP said. The aide said he found out about the ambush from a guard traveling ahead of al-Kafaji's, and that the guard drove away without finding out what had happened to the others. Al-Khafaji, one of three women on the 25-member council that was set up by the U.S. as a first step toward self-government for Iraq, replaced another Shiite Muslim woman council member, Akila al-Hashimi, AP said. Al-Hashimi died of gunshot wounds after being attacked last September outside her home in Baghdad.
Posted by: Fred || 05/27/2004 4:00:12 PM || Comments || Link || E-Mail|| [336070 views] Top|| File under:
NYT: Abu Ghraib MPs Chronic Discipline Problems
Captain Ed over at Captain's Quarters takes a look at a NYT report on the Abu Ghraib abusers and notices something:



I have repeatedly asserted that the Abu Ghraib prisoner abuses resulted from a lack of discipline in the unit and the command, not from some sort of insidious conspiracy to humiliate Iraqis. Now the New York Times reports this morning that three of the seven soldiers involved in the abuse scandal had long histories of poor discipline, including Spec. Charles Graner, considered to be the ringleader:


In the six months leading up to the investigation of prison abuses at Abu Ghraib, three of the seven soldiers now charged with abuse repeatedly committed infractions and disobeyed orders but received only the mildest of punishments.




*snip*



People laugh at military discipline, or worse, consider it some sort of fascistic spectacle which undermines democracy. Abu Ghraib, hopefully, will put that fantasy to rest. The military (regardless of nationality) controls great force and when applied in battle condition can hold the power of life and death, not only against the enemy but with anyone in its vicinity and with each other. In order to effectively control that power so that it is used properly and as intended by political and military command, military units must remained highly disciplined and trained to respond without hesitation.

When a "Casual Fridays" mentality is allowed to seep into fighting units, you inevitably see breakdowns such as this, with usually disastrous results. (See France, 1939-40, for one example of what happens when discipline breaks down.) Military command must, as Job 1, maintain proper discipline in order to keep people from perverting their authority into disgusting spectacles like we have seen at Abu Ghraib. Without a doubt, this embarrassment started with a lackadaisacal approach to order which seems to have started at the command level of Abu Ghraib, where offences were lightly punished, if at all, and the crispness of military decorum was discarded in favor of putting one's feet up and taking it easy.



Another nail in coffin of all the theories about policy leading to the abuse, IMHO.
Posted by: Robert Crawford || 05/27/2004 3:20:16 PM || Comments || Link || E-Mail|| [336068 views] Top|| File under:
Israel-Palestine
Israel lays claim to Palestine's water

10:15 27 May 04

Israel has drawn up a secret plan for a giant desalination plant to supply drinking water to the Palestinian territory on the West Bank. It hopes the project will diminish pressure for it to grant any future Palestinian state greater access to the region's scarce supplies of fresh water. Under an agreement signed a decade ago as part of the Oslo accord, four-fifths of the West Bank's water is allocated to Israel, though the aquifers that supply it are largely replenished by water falling onto Palestinian territory.

The new plans call for seawater to be desalinated at Caesaria on the Mediterranean coast, and then pumped into the West Bank, where a network of pipes will deliver it to large towns and many of the 250 villages that currently rely on local springs and small wells for their water. Israel, which wants the US to fund the project, would guarantee safe passage of the water across its territory in return for an agreement that Israel can continue to take the lion's share of the waters of the West Bank. These mainly comprise underground reserves such as the western aquifer, the region's largest, cleanest and most reliable water source. For Israelis, agreement on the future joint management of this aquifer is a prerequisite for granting Palestine statehood.

Global funding

The first public hint of the plan emerged earlier in May in Washington DC. Uri Shamir, director of water research at the Technion, the Israel Institute of Technology in Haifa, told the House of Representatives Committee on International Relations that the desalination project was "the only viable long-term solution" for supplying drinking water to the West Bank. Shamir told New Scientist this week that the project could be complete in five to seven years. "The plant will be funded by the world for the Palestinians. Israel will not be willing to carry this burden, and the Palestinians are not able to." But other leading hydrologists contacted by New Scientist point out that desalinating seawater and pumping it to the West Bank, parts of which lie 1000 metres above sea level, would cost around $1 per cubic metre.

"The question is whether an average Palestinian family can afford it," says Arie Issar, a water expert at Ben-Gurion University of the Negev in Sede Boker, Israel, who helped green the Israeli desert a generation ago by finding new water sources in the region. "It would be foolish to desalinate water on the coast and push it up the mountains when there are underground water resources up there, which cost only a third as much." Tony Allan of King's College London, a leading authority on Middle East water, agrees: "Pumping desalinated water to the West Bank is not the best technical or economic option." But the project is being supported by Alvin Newman, head of water resources at the Tel Aviv office of USAID, the US international development agency, which would fund the desalination project. "Ultimately it's the only solution," he said in an interview with New Scientist.

Unusual cooperation

Water supply is one of the few areas where cooperation between Israel and Palestine has survived the current intifada. Every day on the West Bank, Palestinian engineers help repair and maintain Israeli water pipes, and vice versa. But Palestinian water negotiators are deeply uneasy about the plans being drawn up on their behalf, especially if they involve abandoning claims to the water beneath their feet. "We cannot do that. We don't have the money or the expertise for desalination," Ihab Barghothi, head of water projects for the Palestinian Water Authority, told New Scientist.


No "money or expertise." A common refrain throughout the region. Yet, no one thinks it unwise to continue attacks against those who provide it on a regular basis. Might be time to withdraw some "expertise" and see how long it takes for dehydration to set in.


Palestinians badly need more water. Under the Oslo agreement they have access to 57 cubic metres of water per person per year from all sources. Israel gets 246 cubic metres per head per year. And in the nearly 40 years that Israel has controlled the West Bank, Palestinians have been largely forbidden from drilling new wells or rehabilitating old ones. The region's sources of water are the West Bank aquifers; the river Jordan, which rises in the Golan Heights and flows into the Sea of Galilee, where it is largely tapped by Israel; and the coastal aquifer, an increasingly polluted reserve of underground water that extends south to the Palestinian territory of the Gaza Strip.


It's a well! ... It's a tunnel! ... Tastes great! ... Less filling!



Sewage effluent

Over the years, Israel has developed a good reputation for using water efficiently, and in the 1980s it began recycling sewage effluent for irrigation. In 2004, Israel signed a deal to buy water shipped by tanker from Turkey. Meanwhile, Palestinians in the Gaza Strip depend almost exclusively on small wells tapping the coastal aquifer. As the water table falls, the aquifer is becoming increasingly polluted by salt water from the sea. UN scientists say Gaza will have no drinkable water within 15 years.


Too bad it's 15 years. A shorter time table might improve their attitude.


Despite earlier efforts to develop desalination, the Israel government only decided to invest heavily in the technology in the past four years. Some, including Israeli liberals and Palestinian optimists such as Barghothi, believed that once Israel began desalinating seawater for its own use it would be prepared to relax its grip on the West Bank aquifers. But now it appears that Israeli water planners see desalination as a means of retaining control of those aquifers.


Resource control, a concept entirely lost upon the Palestinians as they squabble about olive groves. Inability to examine the big picture can really damage your long term viability.


The desalination plant to supply the West Bank would parallel a similar US-funded reverse osmosis plant to fill taps on the hard-pressed Gaza Strip. The scheme has already been approved and funded, but is currently on hold because of continuing conflict in Gaza. Taken together, the two schemes would leave an independent Palestine more dependent on desalination than almost any other nation in the world.
MEMO TO PALESTINIANS: Keep up with the terror attacks and you will find yourselves in possession of a resource-free zone (i.e., homeland), if you ever even get one.
Posted by: Zenster || 05/27/2004 2:37:20 PM || Comments || Link || E-Mail|| [336066 views] Top|| File under:
Afghanistan/South Asia
India to withdraw 'mercenaries' from Iraq
India 's new ruling coalition has said it will take steps to withdraw "Indian mercenaries" from Iraq while reiterating the country's "decades old commitment" to the Palestinian cause. "Steps will be taken to withdraw Indian mercenaries from Iraq while further recruitment for this purpose will be barred," said the Common Minimum Programme (CMP) for governance of the Congress-led coalition, backed by the left parties. The CMP was released Thursday by the United Progressive Alliance (UPA) chairperson and Congress party president Sonia Gandhi at a crowded press conference at Prime Minister Manmohan Singh's 7, Race Course Road office. The reference to "Indian mercenaries" comes in the wake of news reports that hundreds of retired Indian Army and paramilitary personnel had enlisted themselves with US troops in Iraq without the knowledge of the Indian government.

Mercenaries = private security contractors

On Palestine , the CMP said: "The UPA government reiterates India 's decades old commitment to the cause of the Palestinian people for a homeland of their own." Doubts about India 's historic support for the Palestinian cause had arisen following the burgeoning relationship with Israel and what was seen by the opposition parties as a reluctance on the part of the previous National Democratic Alliance (NDA) government to condemn Israeli highhandedness against Palestinians.

Wonder if they mean it or it's just political window dressing? We'll see if they cancel any of the weapons contracts such as the radar planes.
Posted by: Steve || 05/27/2004 2:08:55 PM || Comments || Link || E-Mail|| [336066 views] Top|| File under:
Pakistan suspects Islamic extremists behind double car bombing
Comes as a surprise, huh?


Pakistani authorities said they suspected a network of Islamic militants, possibly aided by Al-Qaeda, were behind a double car bomb attack near a US consul's residence in which a policeman was killed and 32 people injured. Two bombs exploded less than half an hour apart Wednesday afternoon in front of the Pakistan American Cultural Center, a private English school, and some 100 meters (yards) from the US Consul General's residence in the southern port city of Karachi. No one has been arrested so far. "Al-Qaeda maybe had a role," Pakistani Information Minister Sheikh Rashid told AFP Thursday.
"Such an organised attack cannot be just by local people. The attackers were real experts and operated in a very technical way." Shrapnel from the powerful second blast sprayed police and journalists who had been drawn by the first blast. A policeman died in hospital late Wednesday and a second officer was still in a critical condition. The cultural center is not affiliated to the US consulate but the attackers may have mistakenly thought it was, a US official in Washington said. Police cast suspicion on supporters of Harkatul Mujahedin al-Alaami, a gang of militants who unsuccessfully tried to blow up President Pervez Musharraf's motorcade in Karachi in April 2002 and detonated a car bomb outside the US consulate two months later, killing 12 Pakistanis. Followers may have retaliated for the arrests, days before the attack, of seven members, including suspected key terror operative Kamran Atif. On Monday, police had boasted of nearly smashing the network after arresting seven of its followers, but warned that a few members were still at large.

Posted by: Fred || 05/27/2004 1:42:51 PM || Comments || Link || E-Mail|| [336064 views] Top|| File under:
MMA urges Fazl not join NSC
LAHORE: The Muttahida Majlis-e-Amal's Punjab chapter on Wednesday rejected PML President Chaudhry Shujaat Hussain's statement saying that MMA Secretary General Maulana Fazlur Rehman would join the National Security Council (NSC). Punjab MMA President Hafiz Muhammad Idrees told the six-party religious alliance's provincial parliamentary that the MMA had always opposed the NSC. "Qazi and Fazl have said the issue will be discussed in the alliance's Supreme Council meeting and the final decision will be made after taking party leaders in confidence," he added.
Posted by: Fred || 05/27/2004 1:42:21 PM || Comments || Link || E-Mail|| [336065 views] Top|| File under:
Two injured as rockets fired at Sui airfield
QUETTA: Two civilians were wounded on Wednesday when Bugtis tribesmen fired rockets and exchanged gunfire with paramilitary troops at a small airfield in Sui, officials said. The attackers fired about a dozen rockets in Sui. A local official said the attack caused no damage to the gas facility, but one rocket fell on the airfield runway, forcing authorities to close the airport for the day.


Must have contracted repair to an Iranian work crew.

Two local people, a man and a woman, were wounded in the crossfire. The tribesmen also fired automatic weapons at several posts of paramilitary troops who returned the fire. The blast disrupted gas supplies, but there were no reports of any casualties.
Posted by: Fred || 05/27/2004 1:37:34 PM || Comments || Link || E-Mail|| [336068 views] Top|| File under:
Africa: Subsaharan
SA Al-Qaeda report 'far-fetched'
The director of the Institute for Security Studies at the University of Pretoria in South Africa, Mike Hough, said on Thursday it was highly unlikely that al-Qaeda would have wanted to disrupt elections in South Africa. National police commissioner Jackie Selebi revealed on Wednesday that police had nabbed suspected al-Qaeda operatives ahead of last month's elections and that these arrests had led to similar arrests in Britain, Syria and Jordan, a Johannesburg daily reported on Thursday. Hough said: "If you think of the government's fierce resistance against a war in Iraq and its sympathy with the Palestinians ... then an al-Qaeda plot against elections in South Africa sounds a bit far-fetched."

That's what I thought as well.

However, it was likely that some al-Qaeda members were based here. "Al-Qaeda has decentralised tremendously since its headquarters in Afghanistan were attacked. There have been fears from the United States that al-Qaeda cells might re-establish themselves in Africa. In terms of the global threat of terror the Americans did ask South Africa to be on the look-out for al-Qaeda," Hough said. But if the government had real evidence against the suspects it would probably have arrested and tried them in South Africa before extraditing them. "It sounds like there was not enough evidence against them and that is why they were deported immediately." South Africa held peaceful elections on April 14 which returned the ruling African National Congress to power and saw President Thabo Mbeki elected to a second five-year term.
Posted by: Steve || 05/27/2004 11:30:05 AM || Comments || Link || E-Mail|| [336063 views] Top|| File under:
Afghanistan/South Asia
Musharraf: Assassination Suspects Arrested
Pakistan's president said junior army and air force personnel were involved in an assassination attempt against him in December and that the suspects have been captured. Gen. Pervez Musharraf made the comments in an interview aired Thursday on Pakistan's private Geo television network. He did not elaborate on the men's role or say when they were caught, but said they will face a trial soon in a military court. "Some of them are not even for any religious motivation. Some of them are for money," Musharraf said. Musharraf, who has angered hardliners for supporting the U.S.-led war on terrorism, was the target of a Dec. 14 attack when a powerful bomb exploded moments after his motorcade passed over a bridge near the capital. No one was killed or injured. Eleven days later, two suicide bombers tried to kill Musharraf again on the same road by ramming his motorcade with explosive-laden vehicles. The president was unhurt but 16 people, mostly policemen, were killed. Asked if the suspects were directly involved in the assassination attempts, Musharraf said: "For the bridge incident, yes."

So the jihadi types they busted last week were involved with the suicide bombing. Makes sense, the bridge bomb had "professional" written all over it, I thought the military was behind that one.

He said he was "200 percent sure" that no senior-ranking officers were involved. "We know exactly who is involved. We know (the) entire picture of both the actions," he said.

Sounds like somebody screamed talked.

In March, Musharraf said a Libyan member of al-Qaida was behind the attacks. But in the Thursday interview he said the mastermind was Pakistani and the only suspect still at large. "The only person not there is this mastermind ... who planned it. That man is still at large. We will get him," the president said. "We know exactly who he is." Army spokesman Maj. Gen. Shaukat Sultan confirmed the arrests but offered few details. "They were junior ranking people, and none among them was an officer," he told The Associated Press. Sultan said the number of detainees was in single figures. "These people are still being interrogated, and I cannot share other details with the media at this stage," he said. Pakistani authorities have previously said that security agencies have arrested some men from other Islamic militant groups for the December attacks against Musharraf, although none so far has been charged or produced before a court.

That would be the car boomers

Musharraf said that although the suspects in the attacks would be tried in a military court, the proceedings would be open. "It will be open, but it will be in a military court and the whole nation will see it," he said.

Show trial, the verdict is already written.

Musharraf enraged hardliners - including elements in the military and intelligence services - by ending Pakistan's support of the fundamentalist Taliban regime in neighboring Afghanistan after the Sept. 11, 2001, attack on America. He then backed the U.S.-led war on terrorism that ousted the Taliban for harboring al-Qaida in late 2001.
Posted by: Steve || 05/27/2004 10:33:34 AM || Comments || Link || E-Mail|| [336067 views] Top|| File under:
Africa: Subsaharan
SA police 'foiled terrorist plot'
South Africa's police chief has said his officers revealed a plot linked to al-Qaeda to disrupt April's elections. National Police Commissioner Jackie Selebi said a number of people from outside South Africa had been arrested on 9 April, five days before the poll.

Most likely they wanted to elect a new government that would pull all those South African troops out of Iraq.......oh wait..

He told parliament's security and safety committee that those detained had had "evil intentions" against South Africa - though he gave few details. Mr Selebi said the police operation had led to arrests in Jordan and Syria. Reports from Jordan in April said police had foiled a chemical plot, arresting six people and killing another four. Officials said the plot involved attacking the intelligence department in Amman, using trucks loaded with 20 metric tons of chemicals and possibly causing the deaths of thousands of people.

Hummm, we haven't heard much more about that, have we?

Mr Selebi said police kept quiet about the arrests over the election period. "We arrested some people who had evil intentions towards this country," he said. "We did not tell anybody. he result is that you saw in Jordan, in and around those days, a number of people arrested who were called al-Qaeda. A number of people were also arrested in Syria as a result of our operation." He added that as part of the operation British police had found "boxes and boxes" of South African passports at a London home, but refused to elaborate.

We've heard rumors al-Qaeda was using SA as a support base, looks like the SA police took them seriously. Wonder what was going on?
Posted by: Steve || 05/27/2004 10:01:47 AM || Comments || Link || E-Mail|| [336063 views] Top|| File under:
Iraq-Jordan
US Army Doing Public Works Projects to Win Over Iraqi Population
From The Washington Post
.
Maj. Gen. Peter Chiarelli, an earnest tank officer who recalled that he once dreamed of commanding "large mechanized formations across vast open deserts," is instead knee-deep in a very different fight. The recently arrived commander of the Army's 1st Cavalry Division pulled up Wednesday to a trash-strewn lot in Al-Rashid, a treacherous southern suburb of Baghdad. 
. A career tank officer who once taught political science at West Point, Chiarelli contends that public works projects may be more effective than guns in deciding the future of Iraq. He said he fears that time might be running out for the U.S. occupation after a year of enduring war and sluggish reconstruction that has left many Iraqis not knowing where to turn. 
.

Chiarelli described the next five weeks as the equivalent of an election campaign, and he said he intends to win it by drawing on lessons he once imparted to students: Understand your constituency and deliver on promises. He is targeting Iraq's "fence-sitters," his term for the mostly poor or barely middle-class Iraqis who he estimates account for 40 percent of the population. hey are deciding now, as the handover date approaches, whether to back the next government or an insurgency working in such neighborhoods as Al-Rashid to undermine it. 


Chiarelli kicked off two sewer projects that will cost $31 million, part of a $240 million pot of money he has to spend on public works construction and power generation. Instead of hiring private contractors, Chiarelli intends to turn senior military officers into project managers, saving the high security costs that have become a part of doing business in Iraq. To prepare for the rebuilding, Chiarelli sent his brigade commanders to four months of civil affairs training, including a three-day seminar with the city planning department of Austin. From headquarters on the Baghdad International Airport grounds, the division peppers Austin planners daily with questions over a direct Internet link. But those early perceptions of a nation-building operation vanished in the first days after the division's arrival. Intense street fighting in the concrete mazes of Al-Rashid, Sadr City and the town of Abu Ghraib during the first weeks of April stunned Chiarelli and his senior officers at a time when they expected to be dealing with the conflicting interests of Iraqi civil society. 
.

The people in the surrounding neighborhood, many of whom Chiarelli places among the fence-sitters, remain skeptical of the project. 
. Chiarelli said U.S. civilian officials have moved too slowly to free up public works money and failed to ask the Iraqis to draw up their own wish lists 
. He said he believes U.S. civilian officials focused too intently on satisfying the Iraqis who already support them -- a group he estimates at 55 percent of the population -- rather than reaching out to those who still might. 
.

Chiarelli's intelligence officers have shown him a map of Sadr City that reinforces his belief that public services are key to defeating the insurgency. The map transposes information on unemployment, sewer capacity and electrical service with the number of guerrilla cells and attacks on U.S. troops. The areas where unemployment is highest and public services most feeble are the same areas where the insurgents are most active recruiting in mosques and schools, and attacking his soldiers. ...
Posted by: Mike Sylwester || 05/27/2004 10:01:15 AM || Comments || Link || E-Mail|| [336068 views] Top|| File under:
Fallujah Emerging As Islamic Mini-State
To commemmorate Hook's incarceration in HMP Belmarsh I thought I'd include a piece by Al-Muhajiroun...



The departure of the Marines under an agreement that ended the three-week siege last month has enabled hard-line Islamic leaders to assert their power in this once-restive city 30 miles west of Baghdad. Some were active in defending the city against the Marines and have profited by a perception — both here and elsewhere in Iraq — that the mujahedeen, or Islamic holy warriors, defeated a superpower.

Under the agreement, the Marines handed security in the city to a new Fallujah Brigade made up largely of local residents and commanded by officers of Saddam Hussein's former army. With the departure of the Marines, the position of the U.S.-appointed civil administration has been weakened in favor of the clerics and the mujahedeen who resisted the U.S. occupation. That is a pattern that could be repeated elsewhere in Iraq after the occupation ends June 30, unless other legitimate leaders come forward to replace those tainted by association with the occupation.

Fallujah, which calls itself the "City of Mosques," provides the religious fundamentalists with fertile ground for wielding power. The city's estimated 300,000 residents are known for their religious piety. Women rarely appear in public and when they do, they are covered from head to toe in accordance with Islam's strict dress code for women. The lives of men revolve around Islam's tradition of praying five times a day. Unlike other Iraqi cities, Fallujah has never allowed liquor stores. Its famous kebab restaurants have prayer rooms, an unusual feature in most Muslim nations. Many of its adult male population wear beards, a hallmark of religious piety.

However, steps taken by the mujahedeen over the past month have gone beyond simply encouraging piety. On Sunday, for example, scores of masked mujahedeen, shouting "Allahu Akbar," or "God is Great," paraded four men stripped down to their underpants atop the back of a pickup truck that drove through the city. Their bare backs were bleeding from 80 lashes they had received as punishment for selling alcohol. They were taken to a hospital where they were treated and released. Residents said a man found intoxicated last week was flogged, held overnight and released the next day. Fallujah's women hair stylists shut down their shops several months ago after repeated attacks blamed on Muslim militants.

On Tuesday, the mujahedeen expanded their "clean up" campaign. About 80 masked, armed men, accompanied by local police, forced hundreds of street hawkers at gun point to clear out from the streets and confine their businesses to designated areas. The masked men later moved to the city's used car market and "persuaded" dealers to move away from the city center because they were blocking traffic. In both cases, the police stood by without intervening. According to residents, barbers have been instructed not to give "Western" haircuts — short on the back and sides and full on top — or to remove facial hair. Four youths with long hair were stopped at a market by mujahedeen on Sunday and marched to a public market where they were shorn.

"Are we Muslims, or not?" asked Abdul-Rahman Mahmoud, a 40-year-old father of three. "We are. So, we must apply God's laws. The mujahedeen's word is heard and respected, and the same goes for our clerics." There is little sign of opposition to the mujahedeen, though it could be that some people are simply afraid of confronting armed men. Sheik Omar Said of the Fallujah branch of the Association of Muslim Scholars, a Baghdad-based organization created last year to defend the rights of the Sunni Arab minority, insists that nearly everyone in Fallujah really wants Islamic law. However, he hinted that perhaps in some cases, the mujahedeen have gone too far. "This will only come after educating society in religious matters first and then moving on to applying Islamic punishments," he said. However, the mujahedeen are clearly profiting from the hero status they acquired during the April battles against the Marines. There is even talk of building a museum dedicated to the "struggle" against the American occupation. Money has been collected in recent weeks to help the families of those who died in the fighting, said by the locals to number 1,000 "martyrs."


No beers on the verrandah of an evening, no Debbie Does Dallas, No grade II shaves. No fun but ZZ Top beards a plenty. I'll leave the pleasure of commenting the text to someone far more well versed in such affairs
Posted by: Howard UK || 05/27/2004 9:39:55 AM || Comments || Link || E-Mail|| [336067 views] Top|| File under:
A Look Back at the Case of Colonel West
From The New York Times
.... Intent on foiling a reported plot to ambush him and his men, Colonel [Allen] West, a battalion commander, made a calculated decision to intimidate the Iraqi officer with a show of force. An interrogation under way was going nowhere, Colonel West said in an interview, and he chose to take the matter into his own hands. .... Colonel West wanted the Iraqi policeman, Yehiya Kadoori Hamoodi, to think "this was going to be the end" if he did not divulge what he knew. So Colonel West presided over what he considered a time-sensitive interrogation that grew steadily more abusive until he himself fired a pistol beside Mr. Hamoodi's head. ....

Expressing concern that his behavior could send the signal that abuse was acceptable as a means to an end, the Army relieved Colonel West of his command and contemplated court-martialing him on assault charges. When Colonel West's case became public last fall, it, too, provoked a debate about appropriate conduct during wartime. But that debate had a far different tenor than the much larger one raging now. ....

Then, however, Colonel West's many defenders argued that the military should have viewed Colonel West as a hero who did not disobey rules so much as rise above them. .... Ninety-five members of Congress signed a letter to the secretary of the Army supporting the colonel. Senator John W. Warner of Virginia, a Republican and chairman of the Armed Services Committee, who has pressed for accountability in the Abu Ghraib affair, expressed empathy for the colonel in a letter to constituents. ....

But the record of his case is unclear on whether the Iraqi officer provided valuable information, and Mr. Hamoodi said in an interview that he did not, because he knew nothing. .... In an interview in Baghdad, Mr. Hamoodi, a thin, bespectacled 31-year-old, said aides to Colonel West stopped by his police station and asked him to join them on patrol. Mr. Hamoodi climbed into the back of their open Humvee, he said, and the vehicle soon jerked off the road. Soldiers testified later that Mr. Hamoodi appeared to go for his weapon and needed to be subdued. Mr. Hamoodi said that one soldier punched him several times, and that he was handcuffed, shackled and blindfolded.

At the base, he said, they threw him, still bound, off the Humvee, then led him into the jail and eventually into an interrogation room. They pressed him for the details of an assassination plan, about which he knew nothing, he said. During the interrogation, he said, the translator kicked him in the shin and told him he needed to confess before Colonel West showed up to kill him. Mr. Hamoodi said he felt relieved to hear the colonel was expected. He considered Colonel West to be "calm, quiet, clever and sociable." When the colonel first entered the interrogation room, Mr. Hamoodi said, he thought, "Here is the man who will treat me fairly."

Then, he said, Colonel West cocked his gun. Colonel West said that he did not then put a round in the gun's chamber but that he did place the pistol in his lap. He asked Mr. Hamoodi why he wanted to kill him. Mr. Hamoodi said that he protested, "I've worked with you, I like you," but that Colonel West silenced his protest. Colonel West pressed for the names and locations of those involved in the supposed plot, and he got no answers.

Soon, the soldiers began striking and shoving Mr. Hamoodi. They were not instructed to do so by Colonel West but they were not stopped, either, they said. .... Eventually, the colonel and his soldiers moved Mr. Hamoodi outside, and threatened him with death. Colonel West said he fired a warning shot in the air and began counting down from five. He asked his soldiers to put Mr. Hamoodi's head in a sand-filled barrel usually used for clearing weapons. At the end of his count, Colonel West fired a shot into the barrel, angling his gun away from the Iraqi's head, he testified.

According to the interpreter, Mr. Hamoodi finally "admitted there would be attacks, and called out names." Mr. Hamoodi said that he was not sure what he told the Americans, but that it was meaningless information induced by fear and pain. At least one man named by Mr. Hamoodi was taken into custody, according to testimony, and his home was searched. No plans for attacks on Americans or weapons were found. ....

When the interrogation was over, a physician's assistant checked Mr. Hamoodi and found "swelling but no bruises," according to a hearing transcript. He was detained another 45 days and released without being charged, he said.

Mr. Hamoodi said he did not really blame the Americans for "arresting and torturing me." Obviously, someone had informed on him, he said, and they had to act on the information they obtained. Still, he trembles now when he sees a Humvee and he no longer trusts or works with the Americans. ...

Indeed, it is possible that the abusive interrogation might never have come to light if a sergeant in another battalion had not subsequently written a letter of complaint about the "command climate" under Colonel West's superior officer. In that letter, the sergeant mentioned almost as an aside, according to Mr. Puckett, that Colonel West had interrogated a detainee using a pistol. An investigation was set in motion. .... The military decided against court-martialing Colonel West. He was fined $5,000, and he submitted his resignation, which becomes effective this summer, when he will retire with full benefits. ...
Posted by: Mike Sylwester || 05/27/2004 5:25:33 AM || Comments || Link || E-Mail|| [336064 views] Top|| File under:
Interrogation Unit at Abu Ghraib Obtained Little Valuable Intelligence
From The New York Times
The questioning of hundreds of Iraqi prisoners last fall in the newly established interrogation center at Abu Ghraib prison yielded very little valuable intelligence, according to civilian and military officials. The interrogation center was set up in September to obtain better information about an insurgency in Iraq that was killing American soldiers almost every day by last fall. .... But civilian and military intelligence officials, as well as top commanders with access to intelligence reports, now say they learned little about the insurgency from questioning inmates at the prison. Most of the prisoners held in the special cellblock that became the setting for the worst abuses at Abu Ghraib apparently were not linked to the insurgency, they said. All of the prisoners sent to Abu Ghraib had already been questioned by the troops who captured them for urgent information about roadside bombs, imminent attacks and the like.

The officials could not say whether the harsh interrogation methods used at Abu Ghraib were counterproductive. But they said few if any prisoners there had been able to shed light on questions to which Gen. John P. Abizaid, the top American commander for the Middle East, and his deputies had assigned highest priority, including the whereabouts of Saddam Hussein and the nature of the insurgency's leadership. ...

The Tier 1 cellblock at Abu Ghraib was set aside from the rest of the prison to house as many as 600 prisoners designated as "security detainees" because of their suspected involvement in or knowledge about attacks on American troops. .... In general, said a senior Army officer who served in Iraq, many of the prisoners held in the isolation wing at Abu Ghraib were kept there long beyond any period of usefulness because "no one wanted to be responsible for releasing the next Osama bin Laden." ...

The Joint Interrogation and Debriefing Center at Abu Ghraib was established in September under the command of Lt. Col. Steve Jordan, and quickly established effective control over the cellblock set aside for the "security prisoners." ....

No one from the interrogation center has been charged with crimes in connection with the abuses, several weeks after an initial Army inquiry suggested that Colonel Jordan, among three other senior officers and civilian contractors, was "directly or indirectly" culpable in the abuses.

General Sanchez and other Army officials have said broader control of Abu Ghraib was not transferred from a military police unit, under Brig. Gen. Janis Karpinski, to an Army intelligence unit, under Col. Thomas M. Pappas, until Nov. 19, when the intelligence unit was put in charge of protecting the prison against attack and of the inmates' safety. By then, abusive practices had been photographed in the prison for about a month and the International Committee of the Red Cross had already filed an official complaint about the practices. But the documents and interviews suggest that de facto control of the isolation cellblock had been given to the Joint Interrogation and Debriefing Center by mid-October. ...

On occasion, according to some statements collected in the investigations so far, members of the 372nd Military Police Company assigned to guard the isolation cellblock were invited into interrogation rooms and sometimes instructed to yell at or otherwise intimidate Iraqi prisoners being questioned. This is a violation of standard Army rules on the role of the military police. ....

... while Colonel Jordan had been "assigned to" Colonel Pappas's brigade, he was not under its operational control. In interviews, several Army officers, including General Karpinski, said Colonel Jordan had received broad direction from General Fast, director of intelligence for occupation forces in Baghdad, who had been responsible for setting up the interrogation center.
Posted by: Mike Sylwester || 05/27/2004 5:11:49 AM || Comments || Link || E-Mail|| [336064 views] Top|| File under:
Iraq Council Slams Plan to Destroy Prison
President Bush's offer to demolish Abu Ghraib prison found little support among Iraqis, with the head of the Governing Council on Wednesday calling the idea "a waste of resources." "We must not be sentimental," Ghazi Mashal Ajil al-Yawer told reporters. "Torture has taken place in every vault in Iraq. As the Governing Council, we do not agree with demolishing it and the matter will be left for the transitional government" which takes office June 30. He called the idea of destroying the prison "a waste of resources."
Bush told an audience Monday night at the Army War College in Carlisle, Pa., that Abu Ghraib, scene of prisoner abuse by U.S. troops and notorious for torture under Saddam Hussein, will be destroyed "as a fitting symbol of Iraq's new beginning." But the offer has found no takers. Some Iraqi leaders and human rights activists criticized Bush's proposal, arguing the country needs prisons - albeit well-run ones - and cannot afford the luxury of tearing down usable structures - even if it means stamping out symbols of past repression. Interior Minister Samir Shaker Mahmoud al-Sumeidi said he understood Bush's desire to "remove the memory and the stain" of the prisoner abuse scandal. Still, he argued it would be better to change the way the prison is managed rather than construct a new building.
Posted by: Steve White || 05/27/2004 4:33:59 AM || Comments || Link || E-Mail|| [336063 views] Top|| File under:
Four Nations Seek Iraq Resolution Changes
UNITED NATIONS (AP) - Four key nations proposed major changes Wednesday to the U.S.-British draft resolution on Iraq, moves that would give the new government control over the Iraqi army and police and require the multinational force to consult on military actions except for self-defense.

A three-page proposal by China - which diplomats said was supported in large part by Russia, France and Germany - would give the interim government that takes over on June 30 the right to decide whether foreign forces remain in the country and limit the multinational mandate to January 2005. Both changes would bolster the sovereign powers of the Iraqi interim government and extend far greater authority than the resolution introduced to the U.N. Security Council on Monday by Britain and the United States.

The proposal would require the multinational force to "consult with the interim government in respect of military actions except for self-defense." This issue is not mentioned in the U.S.-British draft. The proposal would also determine "that the interim government of Iraq shall exercise full sovereignty, in the political, economic, security, judicial and diplomatic areas, including the power to control and dispose all the natural and economic resources, sign economic cooperation agreements and contracts, and enjoy judicial independence and the power to administer prisons in Iraq."


That's the key graf: the French still want the oil fields.

The U.S.-British draft reaffirms authorization for the multinational force currently in Iraq to continue to maintain security and stability, under a unified command. It would review the force's mandate in 12 months or at the request of the transitional government which will be elected by early next year. U.S. Ambassador John Negroponte called the U.S.-British draft "a good resolution" that could be "fine-tuned" but doesn't need to be rewritten. But many other council members have called it a good starting point, and the Chinese proposal and comments by the French, German and Russian ambassadors clearly indicate they want substantive changes.
Posted by: Steve White || 05/27/2004 4:29:54 AM || Comments || Link || E-Mail|| [336063 views] Top|| File under:
Cleric Offers to Pull Fighters From Najaf
A radical Shiite cleric agreed to withdraw his militia from Najaf, raising hopes for an end to weeks of fighting in the holy city, but also demanded coalition forces pull back and a murder case against him be postponed. There was no immediate response from the coalition to the Wednesday agreement, which was conveyed in an announcement by National Security Adviser Mouwafak al-Rubaie. Al-Sadr also could not be reached to confirm it directly.


Hard to interview a fleeing man.

An agreement to abandon Najaf would be a major step toward ending an uprising al-Sadr's militia has waged in the south only weeks before a new Iraqi government takes power June 30, formally ending the U.S.-led occupation. The weeks of fighting - which had threatened some of Shia Islam's holiest sites - had posed a major challenge to the jihadis, Fedayeen and theo-nuts U.S. occupation. It wasn't known but one could guess how much al-Sadr was swayed by the pre-dawn raid in which U.S. troops arrested al-Sadr's key lieutenant. Al-Sadr said he was making the offer because he's had his ass handed to him by the Marines of "the tragic condition" in Najaf after weeks of fighting between his militiamen and the Americans and the slight damage suffered by the city's holiest shrine, the Imam Ali mosque. U.S. officials have expressed their desire for a peaceful settlement to the standoff but have insisted that al-Sadr disband his "illegal militia" and submit to "justice before an Iraqi court."


Don't even back down. Not one inch...

"We still are committed to finding a peaceful resolution to this problem," Brig. Gen. Mark Kimmitt, coalition deputy chief of operations, told reporters in Baghdad before word of al-Sadr's offer. "But until that peaceful resolution comes forward ... we will continue to conduct military operations directed against his forces."


----Update----


The U.S.-led coalition agreed Thursday to suspend offensive operations in Najaf after local leaders struck a deal with radical cleric Moqtada al-Sadr to end a bloody standoff threatening some of Iraq's holiest Shiite shrines. Coalition forces would remain in Najaf until Iraqi security forces can reenter the city and assume control of strategic buildings from al-Sadr's militia, coalition spokesman Dan Senor told reporters in Baghdad.


Sounds good, we hold in place, let Iraqi forces clean out the holy places.

"Until that time, coalition forces will suspend offensive operations but will continue to provide security by carrying out presence patrols," Senor said. Iraqi leaders had urged the Americans to accept the agreement, although it does not require al-Sadr immediately to disband his militia and surrender to authorities to face charges in the April 2003 assassination of a moderate cleric.


In that case we backed down an inch or more. We're either going to have to do the same thing again in a couple months, or we lose entirely. Stupid move. Gosh, I wish Vespasian and Titus were still around...
Posted by: Steve White || 05/27/2004 4:13:44 AM || Comments || Link || E-Mail|| [336067 views] Top|| File under:
Gitmo General Allegedly Advised Scaring Iraqi POWs With Dogs
From The Washington Post
A U.S. Army general dispatched by senior Pentagon officials to bolster the collection of intelligence from prisoners in Iraq last fall inspired and promoted the use of guard dogs there to frighten the Iraqis, according to sworn testimony by the top U.S. intelligence officer at the Abu Ghraib prison. According to the officer, Col. Thomas Pappas, the idea came from Maj. Gen. Geoffrey D. Miller, who at the time commanded the U.S. military detention center at Guantanamo Bay, Cuba, and was implemented under a policy approved by Lt. Gen. Ricardo S. Sanchez, the top U.S. military official in Iraq.

"It was a technique I had personally discussed with General Miller, when he was here" visiting the prison, testified Pappas, head of the 205th Military Intelligence Brigade and the officer placed in charge of the cellblocks at Abu Ghraib prison where abuses occurred in the wake of Miller's visit to Baghdad between Aug. 30 and Sept. 9, 2003. "He said that they used military working dogs at Gitmo [the nickname for Guantanamo Bay], and that they were effective in setting the atmosphere for which, you know, you could get information" from the prisoners, Pappas told the Army investigator, Maj. Gen. Antonio M. Taguba, according to a transcript provided to The Washington Post.

Pappas, who was under pressure from Taguba to justify the legality and appropriateness of using guard dogs to frighten detainees, said at two separate points in the Feb. 9 interview that Miller gave him the idea. He also said Miller had indicated the use of the dogs "with or without a muzzle" was "okay" in booths where prisoners were taken for interrogation. But Miller, whom the Bush administration appointed as the new head of Abu Ghraib this month, denied through a spokesman that the conversation took place. ....

Pappas said, among other things, that interrogation plans involving the use of dogs, shackling, "making detainees strip down," or similar aggressive measures followed Sanchez's policy, but were often approved by Sanchez's deputy, Maj. Gen. Walter Wojdakowski, or by Pappas himself. ....

Taguba, in a rare classified passage within his generally unclassified report, listed "using military working dogs (without muzzles) to intimidate and frighten detainees" as one of 13 examples of "sadistic, blatant, and wanton criminal abuses" inflicted by U.S. military personnel at Abu Ghraib. ....

Pappas also said he did not have "a program" to inform his civilian employees, including a translator and an interrogator, of what the Geneva Conventions stated, and said he was unaware if anyone else did. He said he did not believe using force to coerce, intimidate or cause fear violated the conventions.

Brig. Gen. Janis L. Karpinski, who commanded the prison guards at Abu Ghraib's cellblocks 1A and 1B until Nov. 19, when Pappas assumed control, said in an interview that Navy, Army and Air Force dog teams were used there for security purposes. But she said military intelligence officers "were responsible for assigning those dogs and where they would go." ....

Pappas ... said "policies and procedures established by the [Abu Ghraib] Joint Interrogation and Debriefing Center relative to detainee operations were enacted as a specific result of a visit" by Miller, who in turn has acknowledged being dispatched to Baghdad by Undersecretary of Defense Stephen A. Cambone, after a conversation with Secretary of Defense Donald H. Rumsfeld. .... Pappas said the result of Miller's visit was that "the interrogators and analysts developed a set of rules to guide interrogations" and assigned specific military police soldiers to help interrogators -- an approach Miller had honed in Guantanamo. ....

He [Pappas] said he recalled speaking to one dog handler and telling him "they could be used in interrogations" anytime according to terms spelled out in a Sept. 14, 2003, memo signed by Sanchez. That memo included the use of dogs among techniques that did not require special approval. The policy was changed on Oct. 12 to require Sanchez's approval on a case-by-case basis for certain techniques, including having "military working dogs" present during interrogations. ....

Taguba also asked if he believed the use of dogs is consistent with the Army's field manual. Pappas replied that he could not recall, but reiterated that Miller instigated the idea. The Army field manual bars the "exposure to unpleasant and inhumane treatment of any kind." ....

One MP charged with abuses, Spec. Sabrina D. Harman, recalled for Army investigators an episode "when two dogs were brought into [cellblock] 1A to scare an inmate. He was naked against the wall, when they let the dogs corner him. They pulled them back enough, and the prisoner ran ... straight across the floor. ... The prisoner was cornered and the dog bit his leg. A couple seconds later, he started to move again, and the dog bit his other leg."
Posted by: Mike Sylwester || 05/27/2004 3:50:44 AM || Comments || Link || E-Mail|| [336063 views] Top|| File under:
Africa: Horn
Sudan Punishes Christian Woman For Not Wearing Headscarf
Sudan's Islamic regime in Khartoum lashed and fined a young Christian Sudanese woman on April 14 for not wearing a headscarf in public in the capital city. Cecilia John Holland, 27, was traveling by minibus to her home in the Khartoum suburb of Haj Yousif on the night of April 13 when she was arrested by a group of 10 public-order policemen. The police told Holland that no one in Khartoum, "even a non-Muslim," was exempt from Islamic bans against wearing improper dress. Earlier this month, the Khartoum government refused to compromise on its insistence that Islamic law govern all Sudanese citizens residing in Khartoum. More than two million non-Muslim southerners live in and around the capital, displaced by the last 20 years of civil war between the African Christian-animist south and the Arab Muslim north.
Posted by: Mike Sylwester || 05/27/2004 3:12:50 AM || Comments || Link || E-Mail|| [336070 views] Top|| File under:
Africa: North
Egypt Fails Effort to Prevent Marriage of Christian-Moslem Couple
Thirteen months after Egypt jailed and tortured a Coptic Christian pharmacist for marrying a former Muslim woman, Boulos Farid Rezek-Allah Awad was finally allowed to emigrate from Egypt to Canada in March. A few weeks earlier, his wife Enas Yehya Abdel Aziz had escaped the country to claim refugee status abroad. Egyptian security police officials told Rezek-Allah last November that he was permanently blacklisted from leaving Egypt; they vowed to track down and punish his wife for her "illegal" marriage to a Christian. During his two subsequent attempts to leave for Canada, he was turned back by Egyptian authorities. Rezek-Allah told Compass that he assumed that the Egyptian authorities somehow learned that his wife had managed to slip out of Egypt without being identified and arrested. "So after they lost hope of catching Enas, they allowed me to depart from Egypt," he said. His wife plans to enter English language classes and he is studying for his final pharmacy-license exams in Canada this coming August.
Posted by: Mike Sylwester || 05/27/2004 3:02:58 AM || Comments || Link || E-Mail|| [336072 views] Top|| File under:
Who's in the News
75
[untagged]
Bookmark
E-Mail Me
The Classics
The O Club
Rantburg Store
The Bloids
The Never-ending Story
Thugburg
Gulf War I
The Way We Were
Bio
Merry-Go-Blog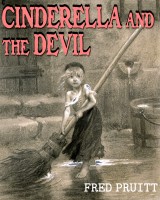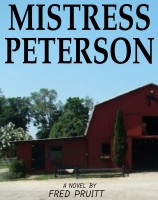 On Sale now!


A multi-volume chronology and reference guide set detailing three years of the Mexican Drug War between 2010 and 2012.

Rantburg.com and borderlandbeat.com correspondent and author Chris Covert presents his first non-fiction work detailing the drug and gang related violence in Mexico.

Chris gives us Mexican press dispatches of drug and gang war violence over three years, presented in a multi volume set intended to chronicle the death, violence and mayhem which has dominated Mexico for six years.
Click here for more information


Meet the Mods
In no particular order...


Steve White
Seafarious
tu3031
badanov
sherry
ryuge
GolfBravoUSMC
Bright Pebbles
trailing wife
Gloria
Fred
Besoeker
Glenmore
Frank G
3dc
Skidmark



Better than the average link...



Rantburg was assembled from recycled algorithms in the United States of America. No trees were destroyed in the production of this weblog. We did hurt some, though. Sorry.
35.172.111.47

Help keep the Burg running! Paypal: