Al-Fowzan Denies Al-Jazeera Fatwa
Sheikh Saleh Al-Fowzan has denied foreign press reports that he issued a fatwa against watching the Doha-based Al-Jazeera satellite channel. "The report is totally false," Al-Riyadh Arabic daily quoted him as saying.


Maybe he should issue a fatwah against telling big lies?

The German news agency and some websites carried a religious edict attributed to Fowzan in which he allegedly said Al-Jazeera was a Zionist channel.


"The place is crawlin' with Jews! Everybody knows that!"

"The fact is that when I was asked about satellite channels in general, I said it was better to avoid them. I have not mentioned the name of Al-Jazeera. I have prohibited watching only those channels that spread indecency and immorality and create division among Muslims," the scholar told the Arabic daily.


"I only forbade the ones that have titties on them!"
Posted by: Fred || 05/26/2004 1:08:45 PM || Comments || Link || E-Mail|| [6469 views] Top|| File under:
Britain
UK firm investigated for kickbacks to Saddam Hussein
A leading British engineering company, which now boasts a BBC governor and the former Nato secretary general, Lord Robertson, on its board, has been identified by US investigators as one of hundreds of firms alleged to have agreed to pay illicit kickbacks to Saddam Hussein's regime. The allegations about the Glasgow-based Weir Group appear in an internal Pentagon report seen by the Guardian. They have emerged as the United Nations faces a growing barrage of criticism over its $47bn (£26.2bn) humanitarian oil for food programme with half a dozen official investigations in train. Weir has presented detailed denials of the allegations.

Weir Group came under scrutiny after the war last year when it became apparent that the Saddam regime had been insisting on a 10% mark-up on all supplies under the oil for food programme since the middle of 2000. UN officials had long suspected, from anecdotal evidence, that the regime was asking for illicit commissions. But they have since insisted that it was not their job to audit prices and no contract was rejected solely on price.

From June last year a tripartite group of UN agencies, the new coalition provisional authority and Iraqi officials began a comprehensive review to renegotiate thousands of contracts and cancel the kickbacks.

The US defence department ordered a separate price review. A team from the defence contract audit agency examined 759 contracts worth $6.9bn. They included 300 Mercedes cars, worth £16m, which Saddam used as loyalty rewards.

These parallel reviews - revealed in testimony to Congress in the past month - were conducted without publicity. UN and American officials have explained that in their dealing with suppliers no formal reference was made to corruption or kickbacks "so as not to prejudice possible legal action in the future".

The Pentagon investigators concluded that nearly half the contracts, particularly those for food, had been overpriced by up to 40%, amounting to £656m. Payments believed to be kickbacks were often described as "after sales service" charges, the investigators say.

The Weir contract, dated April 2002, was placed by the ministry of oil with a company in the United Arab Emirates called Wesco, a joint venture with the Weir Group and a local firm. Valued at more than $2m, it was for parts for maintaining water treatment pumps.

Wesco ordered the pumps from Weir Engineering Services, part of the Glasgow group. Noting that the price of all 73 items in the Wesco quote had been raised by 10%, the Pentagon report concluded: "We believe this contract was overpriced by $250,796." Ex plaining its reasoning the report says: "When Weir [in Glasgow] sent us its original quote, they also sent us, in writing, the following statement, 'Please note the order placed on our sister company included a portion for after sales services.' As noted above, 'after sales service costs' were considered to be illicit surcharges earmarked for return by the supplier to the Iraqi government."

At the time the contract was made both the chairman of Weir, Sir Robert Smith, who is the BBC Scottish governor, and Lord Robertson had yet to join the board. The contract was eventually reduced in price last August after discussions between the company and the United Nations Office for Project Services (Unops), one of eight UN agencies involved in the review process.

Rolf Sprauten, head of Iraqi projects for Unops, told the Guardian: "We renegotiated with Wesco in Dubai last summer to change the price." He said in many contracts "after sales services fees were just a euphemism for kickbacks".

Weir told the Guardian it was aware of the purpose of the Pentagon investigation and at no time appreciated the reasons why Unops wanted the contract price reduced. A spokeswoman said: "The initial tender for the contract included product supply and after sales service, which covers installation and maintenance. We were subsequently advised by Unops that installation and maintenance were not required and as a consequence the contract was amended and the price reduced to cover product supply only. Correspondence to this effect was exchanged with the US joint defence audit agency at the time."
Posted by: Dan Darling || 05/26/2004 12:20:41 AM || Comments || Link || E-Mail|| [6465 views] Top|| File under:
4 arrested in Japanese al-Qaeda probe
Japanese police arrested four foreigners on Wednesday in a widening probe into suspected al Qaeda activities in the country. The government's top spokesman said he hoped the police action would yield clues about the activities of Lionel Dumont, a French national of Algerian descent who was arrested in Germany last December and had spent over a year in Japan until September. "We have information that an al Qaeda-linked individual...had contacts with various people in the country and was engaged in certain activities. I hope that the details will be revealed," Chief Cabinet Secretary Hiroyuki Hosoda told a news conference.

Police searched 10 locations on Wednesday following reports last week that Dumont, who has been linked to the al Qaeda network, had lived in Japan for several months after entering the country on a false passport in 2002. "What is important for our nation's security is that we prevent an international terrorist organization from operating," Hosoda said. Dumont was believed to have been involved in delivering equipment and funds to al Qaeda during his stay in Japan, media reports have said. Wednesday's investigation involved individuals with connections to Dumont, including a Bangladeshi man who police suspect has links to an Islamic group in Pakistan seeking independence for the Kashmir region, Japanese media said. Police said they had arrested an Indian, a Malian and two Bangladeshis for violating immigration laws.

Referring to the Indian, a police official said: "We are aware of reports about his links to the French person and will try to find more about it through our investigation." Television footage showed police officials at various buildings, including what were described as the homes of foreign Muslims and the office of a used car sales firm run by one of them. Japanese police suspect that Dumont was trying to build up a base in Japan to support al Qaeda among a network of foreigners, Kyodo news agency said, adding that the police wanted to investigate their activities and cash transfers among them. Dumont deposited and withdrew sums of several hundred thousand yen (100,000 yen = $894) on about 45 occasions in a one-month period after he entered Japan in 2002, media reports have said. Working with Pakistani colleagues, Dumont sold used cars to Russia and North Korea during his stay in Niigata, the Asahi Shimbun newspaper said.
Posted by: Dan Darling || 05/26/2004 12:24:07 AM || Comments || Link || E-Mail|| [6541 views] Top|| File under:
Down Under
Bashir ordered Roche to stop recruiting
Terror suspect Jack Roche only abandoned plans to set up an Australian al-Qaeda cell after receiving a direct order from Indonesian cleric Abu Bakar Bashir, a court was told today. In earlier excerpts of a taped interview Roche gave to the Australian Federal Police (AFP), which was played to the trial jury, Roche named Bashir as the leader of south-east Asian terror network Jemaah Islamiah (JI), which was blamed for the Bali bombing in 2002. Roche, who became a JI member in late 1996, said Bashir assumed the top role in JI after the death of Abdullah Sungkar.

During the AFP interview in November 2002, Roche said Malaysian JI operative Hambali asked him to go to Afghanistan via Pakistan, to meet an unnamed Sheikh who lated turned out to be Osama bin Laden. In Afghanistan, Roche said senior al-Qaeda men directed him to recruit Australian Muslims for a terrorist cell, and undertake surveillance on possible Israeli government targets in Australia. Today the court heard how following his return from Afghanistan Roche was summoned to a meeting with Bashir in Indonesia. "And he said 'Well, look, whatever Hambali's asked you to do just carry on doing that ... whatever it happens to be'," Roche said. "Whether he knew about it or not I don't know - Abu Bakar Bashir that is." But later, after JI's Australian leaders complained about Hambali's interference in their territory, Roche said Bashir contacted him again. "I got a telephone call from Abu Bakar Bashir telling me to just stop whatever I was doing, to stop it," he said.
Posted by: Dan Darling || 05/26/2004 12:22:25 AM || Comments || Link || E-Mail|| [6473 views] Top|| File under:
Europe
Greece to shoot 'terror planes'
Greece has vowed to shoot down any aircraft trying to wreck the Olympics with a 11 September-style attack. Any such plane "won't reach its target," Public Order Minister Giorgos Voulgarakis told state television. However, the minister said such action would only be taken if a plane refused to change course after being warned. Nato Awacs surveillance planes are also to boost the massive security effort planned for the games, which are taking place in Athens 13-29 August. It is feared the huge profile of the Games - the first to be held since the attacks on New York, Washington, Bali and Madrid - could make Athens a prime target for terrorists. "If a renegade plane, a plane that is not on its proper course over Greece, enters restricted airspace, and does not change course after being warned, it will not reach the Olympic stadium," Mr Voulgarakis said.

He was speaking after organisers unveiled their plans at a three-day security briefing for representatives of the 202 nations participating in the Olympics. About 70,000 police officers and soldiers will be patrolling the "Olympic village" northwest of the Greek capital and also all the Olympic venues. In addition, tough restrictions on the movement of vessels in the Saronic Gulf off Athens will be in place. The International Olympic Committee earlier this month highly praised Greece's $1bn security arrangements for the Games - nearly four times what was spent in Sydney in 2000. On Wednesday, US and Australian Olympic Committees - which in the past have questioned security arrangements - also said they were impressed by the security preparations. "Greece will organise the safest Games that can be organised," US Olympic chief security officer Larry Buendorf said after attending the security briefing in Athens.
Posted by: Mark Espinola || 05/26/2004 5:23:59 PM || Comments || Link || E-Mail|| [6473 views] Top|| File under:
2 Frenchmen and an Algerian found guilty of recruiting terrorists
Two Frenchmen and an Algerian were convicted Tuesday of organizing networks that sent militants to Afghan camps for training in terrorism. The three men were sentenced to between two and 10 years in prison. One of the Frenchmen is the brother of Jerome Courtailler, who was acquitted in 2002 in a trial in the Netherlands of plotting an attack on the U.S. Embassy in Paris. During the trial, prosecutors alleged that David Courtailler, 28, had met with Jamal Zougam - a Moroccan who is a prime suspect in March 11 railway bombings in Madrid that killed 191 people. Courtailler was sentenced to two years plus a two-year suspended sentence and a warrant was issued for his arrest. Courtailler, who lives in the French Alps, was not detained during the trial.


I hope he doesn't explode when they go to round him up...

The other Frenchman, Ahmed Laidouni, 35, was handed a seven-year sentence. The Algerian, Mohamed Baadache, 34, received a maximum 10 years.


Seems to me that if you go to somebody else's country to do something terrible the sentence should be doubled or something...

Prosecutor

Christophe Teissier

charged that the men helped organize the networks so militants could later return to Europe with terrorist aims. Courtailler went to Afghanistan in 1997, training for six months at a camp in Khost, south of Kabul, prosecutors said. Between November 1998 and January 1999, he met Zougam in Spain and went to Morocco to learn Arabic.


Y'gotta know Arabic, otherwise you can't understand your orders...

Baadache oversaw the structure set up to take in foreign volunteers arriving in Peshawar, Pakistan, across the Afghan border, according to the prosecution.
Posted by: Dan Darling || 05/26/2004 1:40:08 AM || Comments || Link || E-Mail|| [6468 views] Top|| File under:
Home Front: WoT
US Army Investigating Various Cases of Possible Prisoner Abuse
From the New York Times
An Army summary of deaths and mistreatment involving prisoners in American custody in Iraq and Afghanistan shows a widespread pattern of abuse involving more military units than previously known. .... Among previously unknown incidents are the abuse of detainees by Army interrogators from a National Guard unit attached to the Third Infantry Division, who are described in a document obtained by The New York Times as having "forced into asphyxiation numerous detainees in an attempt to obtain information" during a 10-week period last spring. The document, dated May 5, is a synopsis prepared by the Criminal Investigation Command at the request of Army officials ....

In one of the oldest cases, involving the death of a prisoner in Afghanistan in December 2002, enlisted personnel from an active-duty military intelligence unit at Fort Bragg, N.C., and an Army Reserve military-police unit from Ohio are believed to have been "involved at various times in assaulting and mistreating the detainee." ....

According to the Army summary, the deaths that are now being investigated most vigorously by Army officials may be those from Afghanistan in December 2002, where two prisoners died in one week at what was known as the Bagram Collection Point, where interrogations were overseen by a platoon from Company A, 519th Military Intelligence Battalion, from Fort Bragg. .... Lt. Col. Billy Buckner, a spokesman for the 18th Airborne Corps, said in an e-mail message on Monday that no one from the 519th Military Intelligence Battalion had yet been disciplined in connection with any deaths or other misconduct in Iraq. He declined to say if anyone from the unit was the subject of an ongoing investigation.

The document also categorizes as a sexual assault a case of abuse at Abu Ghraib last fall that involved three soldiers from that unit, who were later fined and demoted but whose names the Army has refused to provide. As part of the incident, the document says, the three soldiers "entered the female wing of the prison and took a female detainee to a vacant cell."

"While one allegedly stood as look-out and one held the detainee's hand, the third soldier allegedly kissed the detainee," the report said. It says that the female detainee was reportedly threatened with being left with a naked male detainee, but that "investigation failed to either prove or disprove the indecent-assault allegations." The May 5 document said the three soldiers from the 519th were demoted: two to privates first class and one to specialist. One was fined $750, the other two $500 each.

In what appeared to be a serious case of abuse over a prolonged period of time, unidentified enlisted members of the 223rd Military Intelligence Battalion, part of the California National Guard, were accused of abusing Iraqi detainees at a center in Samarra, north of Baghdad. The unit, based in San Francisco, operated under the command of the Third Infantry Division .... members of the 223rd "struck and pulled the hair of detainees" during interrogations over a period that lasted 10 weeks. The summary said they "forced into asphyxiations numerous detainees in an attempt to obtain information." The accusations were based on the statement of a soldier. No other details of the abuse — not the number of suspected soldiers nor the progress of the investigation — were disclosed. ....

Another incident, whose general outlines had been previously known, involved the death in custody of a senior Iraqi officer, Maj. Gen. Abed Hamed Mowhoush, who died last November at a detention center run by the Third Armored Cavalry, of Fort Carson, Colo. Soldiers acknowledged to investigators that interviews with the general on Nov. 24 and 25 involved "physical assaults." In fact, investigators determined that General Mowhoush died after being shoved head-first into a sleeping bag, and questioned while being rolled repeatedly from his back to his stomach. ....

At a Pentagon briefing on Friday, a senior military official and a senior Pentagon medical official said the Army was investigating the deaths of 37 detainees in Iraq and Afghanistan, an increase from at least 25 deaths that a senior Army general described on May 4. ....
Posted by: Mike Sylwester || 05/26/2004 6:05:57 AM || Comments || Link || E-Mail|| [6473 views] Top|| File under:
US warns of al-Qaeda attack
Federal officials have information suggesting that al Qaeda has people in the United States preparing to mount a large-scale terrorist attack this summer, sources familiar with the information said yesterday.

Attorney General John D. Ashcroft and FBI Director Robert S. Mueller III intend to hold a joint news conference this afternoon to discuss the threat and to ask Americans to watch for several suspected al Qaeda operatives who may be in the country, officials said.

The concerns are driven by intelligence deemed credible that was obtained about a month ago indicating an attack may be planned between now and Labor Day.

That information dovetails with other intelligence "chatter" suggesting that al Qaeda operatives are pleased with the change in government resulting from the March 11 terrorist bombings in Spain and may want to affect elections in the United States and other countries.

"They saw that an attack of that nature can have economic and political consequences and have some impact on the electoral process," said one federal official with access to counterterrorism intelligence.

Intelligence and law enforcement officials are trying to strengthen security at the presidential nominating conventions this summer in Boston and New York. They are also concerned about the possible targeting of other prominent events, starting with the World War II Memorial ceremony Saturday in the District, the G-8 Summit June 8-10 in Sea Island, Ga., and the Summer Olympic Games in August in Athens.

Federal officials have been discussing raising the national threat level between now and Jan. 21, 2005, the day after the presidential inauguration, although Homeland Security Department officials said yesterday no such announcement is scheduled.

The Justice Department and the FBI plan to ask for the public's help today in locating several suspected terrorist sympathizers, including some whose names have not been made public before. The bureau likely plans another public push to find Aafia Siddiqui, 32,, a Pakistani woman who has a doctorate in neurological science and has studied at MIT and Brandeis University in the Boston area, as well as in Houston.

The FBI also could seek help locating a man Siddiqui has been linked to, Adnan G. El Shukrijumah. He is a suspected al Qaeda member who spent time in Florida, and his name has come up in interrogations of captured al Qaeda lieutenant Khalid Sheik Mohammed.

In April, an FBI bulletin to law enforcement agencies warned of possible truck bombs. A source familiar with the government's threat discussions said yesterday truck bombs are a primary concern.

"I'm more worried than I was at Christmastime," said one senior U.S. intelligence official, comparing the "election threat" to the cancelling of specific airline flights around the holidays. He said the U.S. government is convinced there are still as yet unidentified al Qaeda operatives residing in the United States, waiting for the word to launch plots.

"They are here, and there are indications they are preparing" attacks, said the official, who government policy bars from being named.

Another FBI bulletin, issued last week, urged law enforcement officials to be on the alert for possible suicide bombers. Officials were urged to take note of people dressed in bulky jackets in warm weather, clothing smelling of chemicals or trailing electrical wires, and they warned that potential bombers may be dressed in uniform or even disguised as pregnant women.

Within the last three weeks, members of the House and Senate intelligence committees have received briefings from the CIA and FBI on what the CIA counterterrorism center has termed the "election threat." The members have asked the agencies for more specific, follow-up briefings, including an assessment of al Qaeda's presence in the United States, congressional sources said.

One counterterrorism official said al Qaeda still aims to carry off a attack that would kill large numbers of people, and is aiming at modes of transportation such as airlines and ships. Anything less than a spectacular attack, such as a simple suicide bombing, would appear weak to al Qaeda's financiers, according to the counterterrorism official.
Posted by: Dan Darling || 05/26/2004 12:11:54 AM || Comments || Link || E-Mail|| [6464 views] Top|| File under:
International-UN-NGOs
Group: Terror War Has Hurt Human Rights
I guess perspective depends on which side you're on, huh?


The U.S.-led war on terror has produced the most sustained attack on human rights and international law in 50 years, Amnesty International said in its annual report Wednesday. Irene Khan, secretary general of the human rights group, condemned terrorist assaults by groups such as al-Qaida, saying they posed a threat to security around the world.


Okay. Got that out of the way. Now on to the meat...

But she criticized the response of the U.S.-led "coalition of the willing," saying its powerful governments were ignoring international laws by sacrificing human rights in the "blind pursuit" of security. "The global security agenda promoted by the U.S. administration is bankrupt of vision and bereft of principle," Khan said in a statement. "Violating rights at home, turning a blind eye to abuses abroad, and using pre-emptive military force where and when it chooses have damaged justice and freedom, and made the world a more dangerous place."


"All to get at a few thousand head-choppers and boomers!"

Amnesty said the U.S.-led war on terror continued to be waged using indiscriminate and disproportionate means. The report cites the hundreds of foreign nationals who remain in indefinite detention without charge or trial in U.S. custody at Guantanamo Bay, Cuba. It also details alleged unlawful killings of civilians by coalition troops in Iraq and allegations of abuse of Iraqi prisoners by U.S. soldiers. The recent publication of photographs of U.S. troops torturing and humiliating Iraqi prisoners at Abu Ghraib prison in Baghdad was met with international condemnation.


And by U.S. action to clear up the problem...

"By failing to protect the rights of those who may be guilty, governments endanger the rights of those who are innocent and put us all at risk," Khan said. The report criticized several governments, including those of Spain, France and Uzbekistan, which it said have introduced "regressive" anti-terrorist legislation and restrictions on freedom since the Sept. 11, 2001, terror attacks.


Could have something to do with the corpses, but I could be wrong...

Britain was singled out for holding 14 foreign nationals under anti-terrorism laws that allow indefinite detention without charge of trial. The laws have been criticized by lawmakers, civil rights groups and Muslim associations.


I can't really think of a greater violation of human rights that chopping somebody's head off. Killing them by other means is a close second, though. But Amnesia International did make their proforma mention of al-Qaeda, so I guess they're covered.
Posted by: Fred || 05/26/2004 1:12:33 PM || Comments || Link || E-Mail|| [6484 views] Top|| File under:
4th Geneva Convention: Protection of Civilian Persons in Wartime
Some excerpts relevant to our discussions about US treatment of prisoners in Iraq:


Article 4. Persons protected by the Convention are those who, at a given moment and in any manner whatsoever, find themselves, in case of a conflict or occupation, in the hands of a Party to the conflict or Occupying Power of which they are not nationals. Nationals of a State which is not bound by the Convention are not protected by it. Nationals of a neutral State who find themselves in the territory of a belligerent State, and nationals of a co-belligerent State, shall not be regarded as protected persons while the State of which they are nationals has normal diplomatic representation in the State in whose hands they are. ....

Article 5: Where in the territory of a Party to the conflict, the latter is satisfied that an individual protected person is definitely suspected of or engaged in activities hostile to the security of the State, such individual person shall not be entitled to claim such rights and privileges under the present Convention as would, if exercised in the favour of such individual person, be prejudicial to the security of such State.

Where in occupied territory an individual protected person is detained as a spy or saboteur, or as a person under definite suspicion of activity hostile to the security of the Occupying Power, such person shall, in those cases where absolute military security so requires, be regarded as having forfeited rights of communication under the present Convention.

In each case, such persons shall nevertheless be treated with humanity and, in case of trial, shall not be deprived of the rights of fair and regular trial prescribed by the present Convention. They shall also be granted the full rights and privileges of a protected person under the present Convention at the earliest date consistent with the security of the State or Occupying Power, as the case may be. ...
Posted by: Mike Sylwester || 05/26/2004 4:24:07 AM || Comments || Link || E-Mail|| [6494 views] Top|| File under:
Southeast Asia
Sidney Jones Facing Expulsion from Indonesia
May 26, 2004 11:56 PM
This is real bad news -- you'd think the Bali and Jakarta bombings, provocations in Ambon and Sulawesi, etc., would have shown that appeasement is not a good way to deal with the islamofascists. Unfortunately, it is the modus operandi of dealing with "religious" tensions in Indonesia. If I do say so myself, I think a good description of the general Indonesian cultural and political climate was addressed right here on a prior Rantburg thread.
EFL
Laksamana.Net - The International Crisis Group (ICG) fears the Indonesian government is preparing to expel its Jakarta-based director Sidney Jones, who is widely regarded as the foremost expert on terrorism and human rights abuses in the country. In a statement issued Wednesday (26/5/04), the Brussels-based ICG said the Manpower Ministry had several weeks ago refused to renew the work permits of Jones and her colleagues following a "complaint". Since then their office has ceased to function.
* * *
Seeking an explanation for the government's refusal to extend her work visa, Jones was told by the Manpower Ministry it had received a complaint but it could not say what it was about or who had made it.
* * *
Who complained is not that hard to figure out. Jones has been blunt about the islamofascist plans for Indonesia, and has not been shy about naming names. However, this is a service she provides, not a harm. I think the overwhelming concern to "never upset the apple cart" attitude of dealing with social problems in Indonesia has been identified by the islamofascists and is now being exploited against the government. The government has, likewise, often withheld work visas from Christian missionaries when the islamofascists, or general Muslims, complain too loudly.


The decision not to renew her visa has raised fears of a crackdown on independent reporting on Indonesia's trouble spots.


But the governments fear of "muka merah" (red face), and desire to save face is being used against it.


The government was widely criticized in December 2001 for refusing to extend the work permit of award-winning Age correspondent

Lindsay Murdoch

after authorities objected to his reports on human rights abuses in Aceh and Timor. ICG President Gareth Evans, a former foreign minister of Australia, said he had complete confidence in the competence and integrity of Jones, adding Indonesia's reputation would be damaged if the ICG is expelled. Following is the ICG statement on the Indonesian government's accusations against Jones.
* * *
ICG Responds to Expulsion Threat in Indonesia
Jakarta/Brussels, 26 May 2004: The International Crisis Group learned from the Indonesia media this morning that serious accusations were made against its Jakarta-based director, Sidney Jones, in a meeting yesterday between the National Intelligence Agency (BIN) and Commission I, the committee of the Indonesian Parliament responsible for security affairs. In response to a question earlier today, Foreign Minister Hassan Wirajuda reportedly told journalists and political party activists that ICG's reports were biased, and that the government had the right to expel whomever it chose.
* * *
"If General Hendropriyono, the Foreign Minister, or anyone else have complaints about our work, we will be only too happy to answer them fully and directly. I think the Indonesian government should take into account that if we are expelled from Indonesia, this will do far more damage to Indonesia's reputation than ICG's."
If you want to comment to the Indonesian government, you can e-mail the Indonesian embassy at this address: Information@embassyofindonesia.org Still, please, bear in mind that "saving face" is critical to social and political relations throughout Asia -- as is the idea of not rocking the boat. A very short, polite comment that expelling Jones will only help islamofascists and hurt Indonesia will go much, much, much further than an explosive rant that makes you feel better. Remember what Mom said, "you'll catch more with honey than with vinegar."
Posted by: cingold || 05/26/2004 6:30:24 PM || Comments || Link || E-Mail|| [6466 views] Top|| File under:
Three Abu Sayyaf rebels slain, seven captured
ZAMBOANGA, Philippines : Government troops killed three Abu Sayyaf kidnappers and arrested seven others in a major anti-terrorist operation in the southern Philippines, the military said.

The suspects holed up on the island of Umapoy were allegedly involved in the abduction of a group of Indonesian, Filipino and Malaysian resort workers from the nearby Malaysian state of Sabah last year. Marines and Navy Special Forces units raided the island, on the southeast edge of the Tawi-Tawi group near the sea border with Sabah on Tuesday following a tip-off that the Abu Sayyaf kidnappers had hid their hostages there for a time, task force commander Navy Captain

Feliciano Angue

said Wednesday.


Debriefed the hostages that were released, I guess


Navy gunboats and attack helicopters sank two motorboats belonging to fleeing gunmen and intercepted at least one other vessel, he told reporters. The raiders recovered the bodies of three suspected Abu Sayyaf kidnappers and arrested seven others. The rest of the 50-odd group escaped at sea but pursuit operations are continuing, Angue said.


I'm picturing fast motorboats scattering over a choppy sea, shells splashing arround them while choppers wheel overhead and strafe burning hulks.


The Abu Sayyaf, allegedly linked to the al-Qaeda network of Islamic militants, is deemed a "foreign terrorist organization" by the United States. The group has mounted spectacular kidnappings of American and European tourists and missionaries in the past. The Abu Sayyaf gunmen on Umapoy "are all implicated in the kidnapping of the Borneo hostages," Angue told reporters. He said some of the group had relocated to Umapoy after having been displaced by military operations on their traditional holdouts on the islands of Jolo and Basilan.
The gunmen forcibly displaced the fishermen who lived on houses on stilts on the coast of the tiny island, he said. "They kept their six hostages here for a time."


Maybe one of the fishermen dropped a dime on them.


The hostages -- three Indonesians, two Filipinos and a Malaysian -- were snatched from a resort on the Malaysian section of Borneo island in November. The Indonesian captives and a Filipino were released Monday. The freed hostages told the Malaysian authorities one of the hostages had died in captivity while another escaped late last year.
Angue said the naval operation was coordinated with the Malaysian authorities, who arrayed their navy vessels along the sea border just 10 nautical miles away to prevent the kidnappers escaping to Malaysia.

Meanwhile, a Filipino soldier was killed and five others were injured in a grenade blast inside an army base in this southern port city before dawn Tuesday, the military said. The authorities are investigating the cause of the blast, which occurred in the barracks of the First Scout Ranger Regiment, said military spokesman Lieutenant Colonel Renoir Pascua.


"Hey, watch me juggle these..KABOOM.......grenades"
Posted by: Steve || 05/26/2004 1:09:07 PM || Comments || Link || E-Mail|| [6489 views] Top|| File under:
Malaysia 'abuses terror suspects'
File under "No skin off my fore"...


Abuses have included beatings, burning with cigarettes and sexual humiliation, the New York-based organisation says in a report issued on Tuesday. Some suspects have been told they will be handed over to the US authorities at Guantanamo Bay, it adds.
The Malaysian government has denied mistreating prisoners. Human Rights Watch says about 100 terror suspects have been held without charge under Malaysia's Internal Security Act - some for almost three years.


You're breakin' my heart...

The report says detainees have been subjected to sexually humiliating interrogations and forced to stand semi-naked for long periods. Human Rights Watch has urged the Malaysian government to allow independent monitors into its detention centres.


I urge them to simply cut the Bad Guys' heads off...

"US abuse of detainees in Iraq, Afghanistan and Guantanamo shows what can happen behind closed doors," said Sam Zarifi, the group's deputy director for Asia.


And Nick Berg and Daniel Pearl show what can happen when the Bad Guys are the ones in charge...

Kuala Lumpur has rejected allegations of prisoner abuse. Malaysian Foreign Minister Syed Hamid Albar last week said recent reports of mistreatment were "wild". He called on human rights groups to stop "harping on countries that have got a very good and clear track record". Human Rights Watch says interrogators have used the US camp at Guantanamo Bay in Cuba as a threat. Detainees who refused to "cooperate" with Malaysian security officials were told they could be transferred to US custody there, the report says. "The Malaysian government uses Guantanamo as a sword and a shield," Mr Zarifi said. "Abuses by US authorities in the 'war on terror' give cover to governments that abuse their own citizens."


"Maybe if they just asked nicely, the citizens would stop killing people!"

Malaysia's Internal Security Act was approved in 1960 in response to a communist insurgency. It allows for indefinite detention and in the past has been used against opponents of the governing UMNO party. Since 2001 it has been widely invoked in the fight against militant groups. Most of the 100-odd detainees are accused of being linked to the regional radical group Jemaah Islamiah.
Posted by: tipper || 05/26/2004 2:56:28 AM || Comments || Link || E-Mail|| [6472 views] Top|| File under:
Syria-Lebanon-Iran
No Way Out
Meet Hassan Abbasi, a well-known Iranian political scientist, longtime top official of the Revolutionary Guards, and currently "theoretician" in the office of Supreme Leader Ali Khamenei (how does one get a job description like that, I wonder) and the head of the National Security and Strategic Research Center. Abbasi holds special responsibility for North American affairs.

Apparently morale is very low in the ranks of the Basij, the group of fanatical thugs that do the regime's dirty work in the streets, things like beating up women whose scarves show too much hair, rounding up student protesters, and so forth. Friends of mine in Iran tell me that Basiji are becoming convinced that the regime's days are numbered, and they are understandably discouraged.

There is plenty of evidence that Iranians are utterly contemptuous of the regime, and are not afraid to demonstrate it. When the New York Times's Nicholas Kristof went to Iran a few weeks ago, he was astonished to meet Iranians in all walks of life who attacked the regime and told him he could use their names. And on May 18, the well-known university professor, Hashem Agajari, told an Iranian judge that he would not appeal his death sentence (for blasphemy, having said that the people should not be "apes to follow blindly whatever the mullahs say"). "Free me unconditionally or carry out the sentence," he said. As iran-press-service.com dryly remarked, Agajari had been banned for ten years from professional activities, "but (the court) did not say if the bans would take effect before or after the application of the death sentence."

Meanwhile, an outspoken journalist, Ensafali Hedayat, went on a hunger strike to protest his 18-month prison sentence for "insulting regime leaders and writing propaganda against the Islamic Republic."

Such demonstrations of contempt have strained the nerves of the regime's leaders, especially the judges. On May 25th, for example, Judge Mohseni-Ezhei attacked yet another journalist, Isa Saharkhiz, by "throwing two glass bowls at his head and then biting him on the lower abdomen."

So, last Sunday, Abbasi set out to restore the Basiji's enthusiasm for the Islamic Revolution. Speaking at the Technical College of Tehran, he made some amazing statements. "The infidels — Western countries and America — are the sworn enemies of God and Muslems and any action taken to terrorize them or frighten them is considered holy and a source of pride." Abbasi went on, "Lebanese Hezbollah, Islamic Jihad and Hamas have all been trained by these hands," that is, Iranian hands.

Thus far, the usual jihadist rhetoric, although the specific confirmation of Iran's intimate links to three of the world's most lethal terrorist organizations was a bit unusual. But then he went on with a megalomanical vision that bears some attention. "We intend to withdraw $53 billion of Iranian and Arab investments from the U.S.A. and thus cause instability [in] its economy, we take pride that our actions have brought 1/9 of the budget deficit in America's economy this year and we shall keep up with our economic actions." The claim to have caused nearly ten percent of the American deficit probably refers to the rise in oil prices. But this was only the beginning of his promise to bring America to its knees.

"We have identified some 29 weak points for attacks in the U.S. and in the West, we intend to explode some 6,000 American atomic warheads, we have shared our intelligence with other guerilla groups and we shall utilize them as well. We have set up a department to cover England and we have had discussions regarding them[;] we have contacted the Mexicans and the Argentineans and will work with anyone who has an axe to grind with America."

Let's not quibble over the details, since I doubt Abbasi would be inclined to reveal chapter and verse about specific Iranian operations. His list of potential South American allies omits Venezuela, which actively cooperates with the terror masters, and the figure of 6,000 warheads targeted by Iranian-backed saboteurs is beyond the pale, even for a mullah. But when an official as authoritative as Abbasi tells the regime's loyalists in a closed meeting that Iran is sabotaging our economy and organizing terrorist attacks on our territory, you can take that to the bank.

Iranian operations inside the United States are of course an old story — enemies of the revolution were killed here in the early 1980s — and Iranians may even have been involved in the September 11 attacks. According to CNSNews.com, documents from the U.S. District Court in south Florida cite a government informer (and former Colombian drug smuggler) that his erstwhile partner in the drug business, an Iranian named Mehrzad Arbane, told the informer he had also smuggled people into the United States.

This sort of link between jihadis and conventional drug smuggling has long existed and available public evidence suggests it is getting even stronger. Little attention has been given to Spanish investigators' discovery that the terrorists who bombed Madrid on 3/11 had financed their operations by smuggling drugs into Spain. And a leading Italian judge recently announced that the "camorra," the infamous Neapolitan criminal organization, had worked hand-in-glove with Middle Eastern terrorists.

We can't wage war against terrorism without fighting the narcotraffickers as well. It's often impossible to say where the one ends and the other begins. And here again, the mullahs play an important role. Iran is a major conduit for Afghan poppy seeds and opium, and can easily place its terror agents within the drug caravans heading south and west. That long pipeline eventually arrives at America's borders, where, as Abbasi announced last Sunday, Iran is passionately courting our southern neighbors.

Perhaps Secretary of State Powell, who remains aloof from the life-and-death struggle for freedom in Iran, and his loyal deputy, Richard Armitage (who proclaims the Islamic Republic "a democracy") might study the remarks from Abbasi, and ask themselves if it is in our interest to have this hateful regime continue to attack us, even as they speed toward acquisition of atomic bombs.

You'd have thought this president, who has spoken so often and so well about his support for freedom in Iran, would have long since insisted that his administration develop a coherent policy to support the Iranian people's desire to rid themselves of these murderous mullahs. It hasn't happened. Moreover, President Bush eloquently and spontaneously condemns the mullahs in private conversations as well as in public speeches, yet he seems oddly detached from his State Department's slow mating dance with the black widows in Tehran.

Sooner or later we will be forced to fight back against the mullahs, because their war against us is driven by fanatical hatred of everything we stand for and the knowledge that their regime is doomed if we succeed in Iraq and Afghanistan. There is no escape from this war, whatever the appeasers in Foggy Bottom may think. We can win or lose, but we can't get out of it.

Faster, please.

Posted by: tipper || 05/26/2004 8:38:36 PM || Comments || Link || E-Mail|| [6473 views] Top|| File under:
18,000 hard boyz in al-Qaeda's legions
My guess is that this refers to the core network, rather than the entire International Front.


Despite losses around the world, al Qaeda has more than 18,000 potential terrorists, and its ranks are growing because of the conflict in Iraq, a leading think tank warned Tuesday.

Al Qaeda still has a functioning leadership despite the death or capture of key figures, and estimates suggest al Qaeda operates in more than 60 nations around the world, the International Institute of Strategic Studies said in its Strategic Survey 2003-4.

The terrorist group poses a growing threat to Western interests and attacks are likely to increase, the institute said.

"Al Qaeda must be expected to keep trying to develop more promising plans for terrorist operations in North America and Europe, potentially involving weapons of mass destruction," institute director John Chipman told a news conference to launch the annual survey.

At the same time, it will continue carrying out attacks on "soft targets encompassing Americans, Europeans and Israelis and aiding the insurgency in Iraq," he added.

The estimate of 18,000 fighters was based on intelligence estimates that al Qaeda trained at least 20,000 fighters in its training camps in Afghanistan before the United States and its allies ousted the Taliban regime. In the ensuing war on terror, some 2,000 al Qaeda fighters have been killed or captured, the survey said.

The United States remains al Qaeda's prime target, the report said. An al Qaeda leader has said 4 million Americans will have to be killed "as a prerequisite to any Islamic victory," the survey said.

Iraq has become the new magnet of al Qaeda's war against the United States and up to 1,000 foreign Islamic fighters have infiltrated Iraqi territory, where they are cooperating with Iraqi forces, the survey said.

Al Qaeda appears to have successfully reconstituted its operations in dispersed groups and through local allies since being driven out of Afghanistan, the survey said.

"The Madrid bombings in March 2004 suggested that al Qaeda had fully reconstituted, set its sights firmly on the U.S. and its closest Western allies in Europe, and established a new and effective modus operandi," the survey said.

The U.S.-led war in Iraq has increased the risk to Western interests in Arab countries, the survey said.

The West and its allies must continue to mount a major offensive against al Qaeda and progress will be incremental, the report said. Any security offensive against al Qaeda must be accompanied with political developments, such as the democratization of Iraq and the resolution of conflict in Israel, it said.

Progress against al Qaeda "is likely to accelerate only with currently elusive political developments that would broadly depress recruitment and motivation," the report said.
Posted by: Dan Darling || 05/26/2004 12:17:17 AM || Comments || Link || E-Mail|| [6465 views] Top|| File under:
Shahristani the US choice for interim Iraqi leader?
EFL


An Iraqi official in Washington told The New York Sun yesterday that Dr. Hussain al-Shahristani is being pushed by the White House and the chief of the Coalition Provisional Authority for a position as either president or prime minister of the Iraqi government expected to take power on July 1. Dr. al-Shahristani was one of the nuclear scientists sentenced to prison in Iraq after refusing to help build Iraq's nuclear bomb in the 1980s. He fits the profile of a technocrat the coalition and U.N.envoy Lakhdar Brahimi has hinted they would like to head the new government that is scheduled to guide the country toward elections scheduled no later than January 2005.
This article, however, says he's declined any such offer. More on Sharistani's background here.
The move comes as a number of Shiite parties are hinting that they may not recognize the new caretaker government if it side lines the role of existing political parties. Among the parties Mr. Brahimi has apparently sidelined are the Iranian sponsored Supreme Council for the Islamic Revolution in Iraq, or SCIRI, and the Dawa party, which means Islamic Call. "By sidelining SCIRI and Dawa and other Shiite political parties we could be pushing them into a corner that will force them to work against the new government," the Iraqi official told the Sun.


Stuff on the Bush/Blair thing and other diplomatic developments snipped.
Posted by: someone || 05/26/2004 6:34:30 PM || Comments || Link || E-Mail|| [6468 views] Top|| File under:
Marine recommended for Medal of Honor
The Medal of Honor has not been awarded since 1993, to two Delta guys who died in Mogadishu. The Marines currently have no other candidate up for consideration. And though this isn't official, it should be. I'm only posting a snippet of the story. You really have to read the whole thing yourself.



Early this spring, Cpl. Jason Dunham and two other Marines sat in an outpost in Iraq and traded theories on surviving a hand-grenade attack.

Second Lt. Brian "Bull" Robinson suggested that if a Marine lay face down on the grenade and held it between his forearms, the ceramic bulletproof plate in his flak vest might be strong enough to protect his vital organs. His arms would shatter, but he might live.

Cpl. Dunham had another idea: A Marine's Kevlar helmet held over the grenade might contain the blast. "I'll bet a Kevlar would stop it," he said, according to Second Lt. Robinson.

"No, it'll still mess you up," Staff Sgt. John Ferguson recalls saying.

It was a conversation the men would remember vividly a few weeks later, when they saw the shredded remains of Cpl. Dunham's helmet, apparently blown apart from the inside by a grenade.


Posted by: growler || 05/26/2004 2:27:45 PM || Comments || Link || E-Mail|| [6516 views] Top|| File under:
Afghanistan/South Asia
EDITORIAL: General Musharraf and 'the fanatics'
Speaking at a youth convention in Islamabad, General Pervez Musharraf declared that fanatics and extremists could not be allowed to rule Pakistan. He linked extremists to the terrorism of Al Qaeda, saying he was '500 percent sure' that Al Qaeda activists were in Pakistan and '1000 percent sure' that they were terrorists. He revealed that Al Qaeda elements were operating from the Tribal Areas and were responsible not only for acts of terror inside Pakistan but in other friendly neighbouring states too, including China, whose most dangerous wanted man, he confirmed, was recently killed in South Waziristan.

As if to underline what he said, the same day Karachi police was engaged in a shootout with six terrorists of Harkat-ul Mujahideen al-Alami. The men who were captured as a result of the encounter revealed that they were involved in the 2002 attempt on the life of General Musharraf and the bombing of the US consulate in Karachi. The police encounter with the terrorists took place after the capture of their leader Kamran Atif who confessed to trying, unsuccessfully, to blow up the motorcade of the President in 2002. The six captured were in possession of hand-grenades, rockets, parcel bombs, and large amounts of explosives they were going to use in a car-bomb attack on a Karachi prison to get their companions released.

Almost anyone who is familiar with the rudiments of the terrorist underworld in Pakistan will tell you that Harkat-ul Jihad al-Islami is one of the five Al Qaeda-linked organisations that have vowed to assassinate General Musharraf. What is surprising is that General Musharraf has either allowed or is allowing the leaders of some of these organisations to roam freely and issue statements against his policies. It is not possible that he is unaware of their statements because they are published prominently in the Urdu press everyday. It should be remembered that at least three militias included in the five that have vowed to kill him have also been the most effective 'freedom-fighters' in Held Kashmir.

The five-member 'coalition' of the jihadi organisations was launched in 2001 to avenge the invasion of Afghanistan. The coalition was called Brigade 313 (the number of warriors in the battle of Badr in the times of the Prophet PBUH) and comprised Lashkar-e Tayba, Jaish-e Muhammad, Harkat-ul Jihad al-Islami, Harkat-ul Mujahideen al-Alami and Lashkar-e Jhangvi. The leaders of most of these organisations are either publicly free or have been allowed to conveniently disappear at home or abroad. Available literature on Al Qaeda reveals close contacts between the Lashkar-e Tayba and Osama bin Laden. For example, the leader of the Lashkar was allowed to establish his headquarters near Lahore. His stronghold is in Faisalabad from where a top leader of Al Qaeda, Abu Zubaida, was most dramatically captured and handed over to the United States. And so on. Everyone knows who wants to kill General Musharraf. But most people don't know or understand why General Musharraf is allowing the 'fanatic' terrorist elements to roam around freely in Pakistan?
Posted by: Fred || 05/26/2004 1:06:04 PM || Comments || Link || E-Mail|| [6513 views] Top|| File under:
More Pak peacekeepers off to Liberia
LAHORE: Another batch of Pakistani troops has left for Liberia on a United Nations chartered plane to restore peace there, said an Inter Services Public Relations press release on Tuesday. There are 163 army engineers in the contingent that consisted of 2,500 troops. Saying adieu to the troops at Allama Iqbal International Airport, General Commanding Officer Major General Bilal Omar Khan said Pakistan had always contributed to UN peacekeeping efforts.


Good move, that keeps another brigade away and out of mischief. Maybe they can ship the entire Pak army to different parts of Africa. Both would do better.
Posted by: Fred || 05/26/2004 1:03:39 PM || Comments || Link || E-Mail|| [6467 views] Top|| File under:
Ten Pak Rangers injured as landmine explodes
MULTAN: At least 10 Rangers were injured when a landmine they were defusing exploded. They were admitted to hospital in Rajanpur and Rahimyar Khan where two rangers were in critical condition. "At least 10 persons, including Captain Muhammad Shahid, Captain Muhammad Akram, Sub Inspector Muhammad Jehangir, Havaldar Muhammad Naeem and six soldiers were injured when the landmine exploded on the common border of Sindh, Punjab and Balochistan," Rajanpur District Police Officer Shahid Iqbal said. He said all the injured belonged to the Bomb Disposal Squad. More than 6 civil and paramilitary have been killed so far and more than 24 injured in the area in explosions by landmines set by criminals to foil the enforcement agencies.
Posted by: Fred || 05/26/2004 1:02:39 PM || Comments || Link || E-Mail|| [6487 views] Top|| File under:
Iraq-Jordan
US army suspends Abu Ghraib prison chief
An American general, in charge of US-run prisons in Iraq when the abuse of prisoners took place, has been suspended as commander of the military police brigade at the heart of the scandal and removed from active duty, the army said on Monday. Brig Gen Janis Karpinski, who had commanded the 800th Military Police Brigade, was suspended from her duties, said Lt Col

Pamela Hart

, an army spokeswoman at the Pentagon. Karpinski previously was formally admonished on January 17 by Lt Gen Ricardo Sanchez, the top US commander in Iraq. The army returned Karpinski on Monday to the Army Reserve from active-duty status, said

Al Schilf

, an Army Reserve spokesman. In addition, Karpinski no longer serves as commander of her Uniondale, New York-based brigade, and was "temporarily attached" to the US Army Readiness Command at Fort Jackson, South Carolina, Schilf said.

The army was seeking an "acting commander" of the brigade, Schilf said. Schilf, however, said that the latest action "is not a punitive measure", but a temporary reassignment of duties, pending review of her situation by Lt Gen James Helmly, head of the Army Reserve. Seven US soldiers have been charged with abusing Iraqi prisoners at Abu Ghraib on the outskirts of Baghdad. Army Maj Gen Antonio Taguba's report on the abuse faulted Karpinski's "poor leadership". Asked whether Karpinski could face criminal charges, Schilf did not answer directly, but said, "This action doesn't close any doors."


But I doubt if she will. Incompetence usually isn't a criminal offense.

"It's under review now," Schilf said of possible further steps regarding Karpinski. Karpinski, who has served in the Army for 27 years, has argued that the cellblocks where the abuse was centred were controlled by US military intelligence, not military police.
Posted by: Fred || 05/26/2004 12:54:06 PM || Comments || Link || E-Mail|| [6488 views] Top|| File under:
Afghanistan/South Asia
Afghan troops hunt 200 Taliban after 20 militants killed
Afghan troops were hunting up to 200 suspected Taliban after 20 militants were killed by US warplanes and Afghan ground forces during a clash with militants hiding out in mountains bordering Pakistan. The planes on Tuesday bombed Arghistan, near the border town of Spin Boldak about 470 kilometers (290 miles) southwest of Kabul, where around 200 Taliban suspects armed with rocket-propelled grenades (RPGs) and AK-47 rifles were hiding, Kandahar intelligence chief

Abdullah Laghmanai

said Wednesday. "During the operation 20 Taliban were killed, two of them were senior commanders," Laghmanai told AFP. He named the two Taliban commanders as Qari Faizullah and Qari Ali Mohammed. "The operation is still on going with government troops chasing down Taliban to the Pakistani border. According to our intelligence we estimated that 200 Taliban were in the area and now they have scattered."

Turn on the light and cockroaches do the same.

Kandahar military spokesman

General Abdul Wasay

said US air support came in when Taliban fighters attacked the district. "But government troops in the district, numbering 60 to 100 people, resisted and defeated their attackers," he said, leaving more than 20 Taliban dead from either the bombardment or ground forces.

Good for the Afghan troops, stood their ground and fought.

A US military spokesman said coalition planes bombed an area north of Spin Boldak after a US patrol came under attack from an unknown number of insurgents but could not confirm if any attackers were killed. Lieutenant Colonel

Tucker Mansager

also could not confirm whether it was the same incident. "Coalition forces were engaged by anti-coalition militants down in that vicinity, south of (Zabul provincial capital) Qalat and north of Spin Boldak," he said. Arghistan is about 60 kilometers (37 miles) north of Spin Boldak. "Ground forces first called in air support as a show of force, but when the enemy continued to engage the coalition forces upgraded their request to precision ordnance."

"Viper One, they say they'd rather die than surrender. Help them with that, will ya?"

There were no reports of US casualties during the exchange of fire which ended shortly after the bombing, he added. "My impression is that after the use of those precision munitions that the engagement ended rather abruptly so I would say that at least that group of anti-coalition militants is on the run."

Now there is a understatement

Afghan troops pursuing the fleeing Taliban fighters along the border had chased them to a village called Lwary, Wasay said. Laghmanai said the US-led coalition provided air support, but no US troops were on the ground.
Posted by: Steve || 05/26/2004 12:53:17 PM || Comments || Link || E-Mail|| [6475 views] Top|| File under:
Six terrs remanded to CID custody
KARACHI: An Anti-Terrorism Court on Tuesday remanded six alleged terrorists to the custody of Crimes Investigation Department (CID) till May 31. Police claims arresting the six with submachineguns, four rocket propelled grenades and rockets and other weapons. The investigators said the accused were involved in high profile cases like the bombing outside the US Consulate, killing of French engineers and the Macedonian Consulate building.
Posted by: Fred || 05/26/2004 12:53:14 PM || Comments || Link || E-Mail|| [6478 views] Top|| File under:
Blast destroys gas pipeline near Nawabshah
That'd be the Bugtis again, I imagine...


A powerful explosion late on Monday damaged a 16-inch-diameter gas pipeline at Veho Wah Canal crossing, some 38 kilometres from Nawabshah. The explosion tore the pipeline into shreds and one of them measuring 30-feet in length landed 300 feet away. The Sui Southern Gas Company (SSGC) closed the main supplies to prevent the fire from spreading. The company said the explosion destroyed about 200 feet of the pipeline. The damaged pipeline supplied gas to Nawabshah, Sukkur, Pano Aqil, Khairpur and adjoining villages. The company has stopped gas to factories in Sukkur and Rohri and began gas loadshedding. The firm said it had stepped up security surveillance of the pipeline and police had been deployed to key installations.


That seems to be working well. Who'd they hire? A tribal lashkar?

It called on the provincial and national governments to ensure pipeline security. The company said that repairs to the pipeline would take 36 hours, but supplies to affected areas were expected to be restored on Wednesday afternoon. Security for oil and gas installations has long been a cause of concern in the area where Bugtis tribesmen often fight for share of benefits from exploration.
Posted by: Fred || 05/26/2004 12:37:06 PM || Comments || Link || E-Mail|| [6490 views] Top|| File under:
Afghanistan/South Asia
Car Bombs Explode Near Pakistan-American Cultural Center in Karachi
Two cars exploded minutes apart Wednesday outside the American cultural center in the southern city of Karachi, wounding at least seven people, police and witnesses said. A bomb planted in the first car detonated outside the gate of the Pakistan-American Cultural Center, and one injured person was sent to the hospital, said

Ghulam Mohammed Dogar

, senior superintendent of city police. Minutes later, a second car parked nearby exploded, billowing fire and smoke. Wreckage from the car flew in the air and hit bystanders, and an Associated Press reporter at the scene saw three photographers and three policemen being taken to the hospital in an ambulance.

First bomb draws in the curious, cops and firefighters, second bomb takes them out.

Firefighters were trying to extinguish the fire. After the first explosion, police sealed off the area as bomb disposal experts arrived to examine the wreckage. The second blast damaged the outer wall of the cultural center, but the building itself was undamaged. The bomb experts were checking a third car parked a few yards from the cultural center. Pakistani students were taking English language classes inside the center at the time of the first explosion. They were asked to stay inside, and there were no immediate reports that any were hurt. The center is close to the residence of the American consul general in Karachi. Karachi, Pakistan's biggest city and its main port, has been a target of bombings and terror attacks in the past. On Tuesday, a package bomb exploded at a checkpoint in the port area, killing two people and wounding five.
Posted by: Steve || 05/26/2004 10:04:08 AM || Comments || Link || E-Mail|| [6471 views] Top|| File under:
Kashmir Korpse Kount
An army major and three soldiers were killed when militants attacked a search party at Neeligam Handwara in the frontier district of Kupwara, official sources said today. One civilian also lost his life and another was wounded in the firing. Elsewhere in the valley, militants attacked a security force camp and the house of the founder of the counter insurgent group 'Ikhwan' late Mohammad Yousuf Parray alias Koka Parray two militants were among three people killed overnight.

Official sources said militants attacked the house of former legislator late Parray at Hajan late last night. The guards posted there also retaliated but the militants managed to escape. However, security forces later killed two militants in the same area. It was not immediately clear whether the slain militants were responsible for the attack on Parray's house. Two AK rifles and other arms and ammunition were recovered from the slain militants. Militants also attacked a security forces camp at Kulgam with grenades. However, the grenades missed the intended target and exploded without causing any damage. Militants later managed to escape, sources said. They said the body of an unidentified person was recovered at Shopian in South Kashmir today.
Posted by: Paul Moloney || 05/26/2004 9:45:49 AM || Comments || Link || E-Mail|| [6490 views] Top|| File under:
Iraq-Jordan
Iraqi Shia cleric's aide 'held'
US troops have arrested the brother-in-law of militant Iraqi Shia cleric Moqtada Sadr, Mr Sadr's office says. Reports of the arrest in Najaf of Sayyed Ryad al-Nuri, a close collaborator of the cleric, have not been confirmed by the US military.

"We have no comment, we'll get back to you"

US forces are battling Mr Sadr's Mehdi Army around a cemetery which houses some of Shia Islam's holiest shrines. At least four people were killed and 29 wounded as US tanks and helicopters pounded Mr Sadr's positions. The fighting comes a day after the shrine of revered prophet Imam Ali was damaged in fighting. It is not clear who caused the damage. Spokesmen for Mr Sadr said Mr Nuri was arrested in a raid on his home at 0400 (midnight GMT) without a fight.

The big guys rarely fight, they're too important

The houses of several other aides were raided but none were at home. "This is part of the US military escalation against the Shi'ites," Qais al-Khazali told Reuters news agency. "We've lost hope in negotiations. What is happening is a liquidation of Shi'ites, especially the Sadr movement." In the past few days, the US military has stepped up the pressure on the radical cleric in an offensive it is calling Operation Iron Sabre. Dozens of Mr Sadr's men have been killed, but both sides, it seems, are determined to fight on.
Posted by: Steve || 05/26/2004 9:19:06 AM || Comments || Link || E-Mail|| [6476 views] Top|| File under:
Fouad Ajami Gives Up On Iraqis
From a New York Times opinion article written by Fouad Ajami, professor of Middle Eastern studies at Johns Hopkins University, author of Dream Palace of the Arabs: A Generation's Odyssey.
... most of us recognized that a culture of terror had taken root in the Arab world. We struck, first at Afghanistan and then at the Iraqi regime, out of a broader determination to purge Arab radicalism. ...

Let's face it: Iraq is not going to be America's showcase in the Arab-Muslim world. The president's insistence that he had sent American troops to Iraq to make its people free, "not to make them American" is now — painfully — beside the point. ... We ... expected a fairly secular society in Iraq (I myself wrote in that vein at the time). Yet it turned out that the radical faith — among the Sunnis as well as the Shiites — rose to fill the void left by the collapse of the old despotism.

In the decade that preceded the Iraq expedition, we had had our fill with the Arab anger in the streets of Ramallah and Cairo and Amman. We had wearied of the willful anti-Americanism. Now we find that anger, at even greater intensity, in the streets of Falluja. .... Once the administration talked of a "Greater Middle East" where the "deficits" of freedom, knowledge and women's empowerment would be tackled, where our power would be used to erode the entrenched despotisms in the Arab-Muslim world. As of Monday night, we have grown more sober about the ways of the Arabs. It seems that we have returned to our accommodation with the established order of power in the Arab world. ...

In their fashion, Iraqis had come to see their recent history as a passage from the rule of the tyrant to the rule of the foreigners. We had occupied the ruler's palaces and the ruler's prisons. It was logistics and necessity, of course — but that sort of shift in their world acquitted the Iraqi people, absolved them of the burden of their own history, left them on the sidelines as foreign soldiers and technicians and pollsters and advocates of "civic society" took control of their country. ...

Iraq is treacherous territory, but Mr. Brahimi gives us a promise of precision. The Iraqis shall have a president, two vice presidents, a prime minister and 26 ministers who will run the country. We take our victories where we can. In Falluja, the purveyors of terrorism — nowadays they go by the honored name of mujahedeen — are applying the whip in public to vendors of wine and liquor and pornographic videos. ...

Imperial expeditions in distant, difficult lands are never easy. And an Arab-Islamic world loaded with deadly means of destruction was destined to test our souls and our patience. ... In its modern history, Iraq has not been kind or gentle to its people. Perhaps it was folly to think that it was under any obligation to be kinder to strangers.
Posted by: Mike Sylwester || 05/26/2004 6:14:54 AM || Comments || Link || E-Mail|| [6512 views] Top|| File under:
Afghanistan/South Asia
Two Experts Say Afghanistan is Progressing Toward Elections
There are an estimated 10 million eligible voters in Afghanistan, but so far only about 2 million have registered to take part in the September election. .... U.S. General David Barno, the commanding general of the coalition forces in Afghanistan, acknowledged the problems last week, but said he has developed a strategy that he believes will keep interference to a minimum and allow Afghans to choose a president in September. .... Barno stressed that this does not mean he expects there will be no violence as the election nears, or that all 10 million eligible voters will be registered in time. But he says he does believe the vote will be a significant first step into democracy for a country trying to emerge from three decades of war. ....

Barno expressed optimism that trouble in the border region can at least be minimized, if not neutralized, thanks to what he said was Pakistan's commitment to policing its side of the border. He said his troops now work well in crossborder coordination with Pakistani forces. .... he believes the region is gradually becoming stabilized.

"We do a great deal of coordination with the Pakistanis. We have what I'd characterize as complementary efforts on both sides of the borders and we share a great deal of information through these various information exchanges. We've got radios that commanders have on both sides of the border, they can talk to each other now. We've made some significant strides there, I think, over the last several months," Barno said. ....

Radek Sikorski, a former foreign secretary and secretary of defense for Poland who now studies international affairs at the American Enterprise Institute, a private policy research center in Washington. .... [who] has traveled extensively in Afghanistan, said there has been measurable progress in making much of Afghanistan secure enough that voters can elect a president who truly represents his people.

"There is basic security in most of Afghanistan. There are, of course, incidents up in the hills, particularly on the Afghan-Pakistani border. But, you know, that's a border that has never been quiet in its many-thousand-year history. So let's not expect too much," Sikorski said.

Sikorski also acknowledged that many Afghan men probably will not permit their wives and daughters to vote, regardless of the country's liberal election laws, and that there are many nomads who are difficult to register for the election. But he said that is reason enough to increase efforts to enroll as many eligible voters as possible. Sikorsky recalled that Afghans debated vigorously at their constitutional convention last year, and seem, for the most part, to want democracy. ...
Posted by: Mike Sylwester || 05/26/2004 5:10:56 AM || Comments || Link || E-Mail|| [6475 views] Top|| File under:
Central Asia
US Military Bases and Forces in Central Asia
RFE/RL [Radio Free Europe / Radio Liberty] Central Asia analyst Daniel Kimmage interviewed Roger McDermott in London on 19 May. McDermott is a research associate at the University of Kent and the author of Defeating Global Terrorism: Developing the Antiterrorist Capabilities of the Central Asian States.

RFE/RL: What military facilities does the United States maintain in Uzbekistan?

McDermott: The United States was granted vital access to facilities at Karshi-Khanabad, by the government of Uzbekistan, in support of the U.S.'s violent overthrow of the Taliban in Afghanistan in 2001. The deployment includes around 1,800 personnel, constituted of air support and logistics personnel, military police, and a Special Forces battalion, which provides direct counterterrorist training to the Uzbekistani armed forces.

RFE/RL: How important are these facilities to operations in Afghanistan and elsewhere?

McDermott: Access to Karshi-Khanabad proved to be a vital element in the rapid military success in Afghanistan, as well as providing a continued suitable base from which to launch offensive air operations in search of Al-Qaeda, Taliban, and IMU [Islamic Movement of Uzbekistan] remnants in Afghanistan. Although the U.S. does not directly pay for its use of the base, increased levels of economic aid, which followed the deployment, are seen as an important quid pro quo. Moreover, the political influence of the U.S. military presence, though small in numbers, far exceeds its military significance. That is to say, without the entry of U.S. forces to the country and host nation support for the Global War on Terrorism [GWOT] the U.S.-Uzbek Strategic Partnership signed in 2002 simply would not have taken place.

RFE/RL: What is the main purpose of the U.S. air base at Manas, Kyrgyzstan?

McDermott: Kyrgyzstan granted basing rights to U.S. and coalition personnel in support of combat and combat support units at Manas airport. Each takeoff and landing at Manas costs the U.S. $7000-$7500.

RFE/RL: How do these facilities fit in with the "lily-pad theory" of military bases?

McDermott: In the context of the U.S. examining the possible closure or downsizing of its current European bases, there has been speculation that new bases could be established elsewhere, including within the Central Asian region. Such bases, known as "operating sites" and "lily pads," remain an attractive option for Pentagon planners, aware of the sensitive nature of any suggestion of permanent bases in the region, since the bases could be used during a crisis to allow access and support. Defense Secretary Donald Rumsfeld has continued to praise the role of Uzbekistan and access to Karshi-Khanabad in the GWOT, whilst seeking to downplay the prospect of a permanent U.S. military presence. Karimov's government would most likely be open to any plans for its facilities to be used as "lily pads."



The interview continues with these questions:



How have Uzbekistan and Kyrgyzstan benefited from military cooperation with the United States?

How long do you think the United States will continue to maintain these facilities in Uzbekistan and Kyrgyzstan?

How would you describe Russian views on the U.S. military presence in Central Asia?

Do you see any prospects for U.S.-Russian military cooperation in Central Asia?

Do you consider that the United States will increase military cooperation with any other Central Asian countries?

Do you consider that the foreign military presence -- both Russian and U.S. -- acts as a stabilizing or destabilizing factor in Central Asia?
Posted by: Mike Sylwester || 05/26/2004 5:00:51 AM || Comments || Link || E-Mail|| [6465 views] Top|| File under:
Iraq-Jordan
BRAVERY, BLOOD & LIES
Excerpt...


... Each confrontation has its own requirements in Iraq. In Fallujah, we had an opportunity to strike swiftly and eliminate several hundred terrorists. Instead, the decision was made to hand the city over to our enemies to achieve a "peaceful solution." The result? Ambushes and roadside bombs continue to kill Marines in the Fallujah area - Marines who fought bravely and well, only to see victory snatched from their hands by their own superiors.

In the broader insurgency led by the renegade Shia cleric Sadr, the military task was more complex. With outbreaks of violence in the holy cities of Najaf and Karbala, as well as in a teeming Baghdad slum, the Army faced the risk of alienating the greater Shia population if sacred shrines were violated or civilian casualties soared. But our commanders on the ground also had advantages, which they seized. Sadr's thugs had no deep support - on the contrary, local people wanted them to leave their neighborhoods and stop misusing sacred sites. No senior cleric supported Sadr, a vainglorious junior mullah. And we had good intelligence - some of it coming from the population Sadr pretended to represent.

The Army couldn't just blast its way into downtown Najaf or Karbala, given the religious sensitivities involved. Instead, troops from our 1st Armored Division, "Old Ironsides," methodically peeled away one layer of resistance after another. Shrines weren't violated. Civilians were spared. Damage was minimized. Yet, thanks to the skill of our soldiers and their leaders, Sadr's gangsters were slaughtered by the hundreds. In some Shia areas, Sadr's "uprising" proved to be much ado about nothing and swiftly collapsed. Elsewhere, fighting raged. In Sadr City, the Baghdad slum, our soldiers promptly moved to take control - recognizing that Sadr had drawn most of his recruits from its fetid alleys. Meanwhile, battalion task forces from the 1st AD cordoned the holy cities. With precision and patience, they avoided traps set by the militiamen that would have profaned the sacred tomb complexes. Fighting door-to-door and through a vast cemetery, they staged lightning raids in the hours of darkness, keeping the enemy under pressure. Whenever Sadr's militiamen made the mistake of coming out to fight, the soldiers from the "First Tank" efficiently helped them achieve martyrdom - with remarkably low friendly or civilian losses.

As weeks of skillful fighting approach a climax, Sadr's thugs have been driven from Karbala, Najaf has quieted and our forces have punched deep into his stronghold of Kufa. His militia has been broken. His deputies have been arrested or killed. And Sadr himself is cornered, physically and politically. Now comes the most dangerous phase of the operation. With our troops on the verge of bringing Sadr to justice, the only thing we have to fear is yet another intervention by the guys in ties. If we snatch defeat from the jaws of victory again by letting Sadr off the hook, we will throw away the textbook example of success our Army just delivered. Sadr needs to come out of his hiding place in handcuffs or in a shroud.

Writing for my fellow soldiers 10 years ago, I warned that one of the consistent American weaknesses in the future would be the impulse of our own diplomats to rush to the rescue of our enemies just when our military had them on the ropes. It happened in Fallujah. We can't afford to let it happen again. Don't worry about making a martyr out of Sadr. Even his fellow Shias want him dead.
Posted by: tipper || 05/26/2004 03:02 || Comments || Link || E-Mail|| [6506 views] Top|| File under:
Caucasus
Caucasus Corpse Count
Two Russian interior ministry soldiers, including an officer, and two pro-Moscow Chechen police officers were killed in the past 24 hours in war-torn Chechnya, officials said on Tuesday.

Six others were wounded in the series of rebel attacks in the separatist Russian republic, the Chechen interior ministry said. An explosive device blew up late Monday, not far from the capital Grozny, under an armoured personnel carrier transporting Russian OMON Special Forces into the city, the ministry spokesman said. "Two of them died, including an officer," and two others were hospitalised with wounds, he said. Also on Monday night, a Chechen policeman was shot dead by three masked men wearing military camouflage in the northeastern district of Shelkovskoi, the official said. Another Chechen police officer died Tuesday morning in the Grozny central market, gunned down according to witnesses by a young man aged about 18 who fled the scene.
Posted by: Dan Darling || 05/26/2004 12:46:56 AM || Comments || Link || E-Mail|| [6467 views] Top|| File under:
Afghanistan/South Asia
Explosion at Karachi port
At least five people were wounded, some seriously, in an explosion along the main port of Karachi, Pakistan's business capital, last night. There were no fatalities. The blast was likely to have been caused by a parcel bomb though investigations were continuing, police said.
Posted by: Dan Darling || 05/26/2004 12:28:08 AM || Comments || Link || E-Mail|| [6467 views] Top|| File under:
US airstrike kills 20 Taliban
At least 20 suspected Taliban were killed in US air strikes in southern Afghanistan on Tuesday, Afghan officials said. The US military in Kabul could not confirm the attacks. If confirmed, the losses would be among the largest suffered in a single battle by the Taliban. In June last year, 40 Taliban and seven Afghan soldiers were reported killed in clashes in the south of Afghanistan, although no U.S. aircraft were involved.

Khan Mohammad, a corps commander in the southern city of Kandahar, said Afghan forces had been engaged in fierce clashes with suspected Taliban near the town of Spin Boldak, which lies on the Pakistani border. "There has been fighting going on between Afghan forces and the Taliban," he told Reuters. "They called in US (air) support." He said 20 Taliban had been killed and that fighting continued. A second Kandahar official, who asked not to be named, said at least 28 Taliban had died.
Posted by: Dan Darling || 05/26/2004 12:25:32 AM || Comments || Link || E-Mail|| [6467 views] Top|| File under:
Iraq-Jordan
THAT Explains it!
From HealingIraq:


People also say that Al-Bahadili (who now poses as a pious cleric seeking British slaves) used to be a comedian before the war, and that he once acted in a theatre play in the role of Khomeini. Interesting.


This is the guy who said anyone capturing a British (female) soldier could keep her as a slave. Now it makes sense - a tryout for Saturday Night Live.
Posted by: mercutio || 05/26/2004 12:17:54 AM || Comments || Link || E-Mail|| [6473 views] Top|| File under:
Afghanistan/South Asia
U.S. Planes Attack Taliban in Afghanistan
U.S. warplanes helped Afghan forces pound Taliban militants in the mountains of southern Afghanistan Tuesday, killing some 20 suspected insurgents at a recently discovered camp, a senior Afghan commander said. The three-hour battle occurred in Arghistan district of Kandahar province, some 120 miles southwest of the capital, Kabul, provincial military commander Khan Mohammed told The Associated Press. Khan said about 150 Afghan troops attacked the camp in an area called Ghbragyan on Tuesday afternoon, sparking a three-hour gunbattle in which three of his soldiers were injured. "After that, U.S. warplanes came and started bombing the Taliban area," Khan said. "U.S. forces told us that they had seen the bodies of about 20 dead Taliban."

Khan said he didn't know how many Taliban were using the camp on a rough mountainside, and U.S. military officials in Kabul had no immediate comment. Still, the clash appeared the most deadly since U.S.-led forces and insurgents stepped up operations in the spring, fueling a spiral of violence that has killed more than 350 people this year, casting a shadow over plans for national elections in September.
Posted by: Fred || 05/26/2004 12:23:03 AM || Comments || Link || E-Mail|| [6474 views] Top|| File under:
Caucasus
Ossetia votes in parliament in defiance of Georgia
The breakaway Georgian region of South Ossetia was voting for a new parliament on Sunday, brushing off new President Mikhail Saakashvili's pledge to unite his fractured Caucasus nation. Mountainous South Ossetia is one of two Georgian regions that broke away in bloody wars in the early 1990s. It rejects Tbilisi's rule and wants unity with northern neighbour Russia. Saakashvili has already driven out the leader of the Black Sea Adzhara region, which had never declared independence but was beyond central government control, but analysts say South Ossetia and Abkhazia will be harder to rein in. The South Ossetian economy has crumbled along with its roads, and houses in the capital Tskhinvali still bear 13-year-old bullet scars, but local leader Eduard Kokoity said his region would never bow to rule from Tbilisi. "Our only task is to join the Russian Federation," he told journalists at a polling station, fresh from laying flowers at a monument to the "Victims of Georgian Aggression."

"Money cannot buy off our fight for independence from Georgia. Our desire to join Russia is not for sale. If there are any provocations from Georgia, our reaction will be strong."

A top Georgian official pledged on Sunday to maintain the government's drive to resolve the South Ossetian stand-off. "The elections cannot be legitimate because... the whole world does not recognise them," Goga Khaindrava, the minister in charge of relations with the breakaway regions, said. "Talks with the de facto authorities in Tskhinvali to regulate the Georgian-Ossetian conflict will continue."

Many Georgians say some officials in Moscow tacitly back the South Ossetian independence drive and at least one Russian member of parliament was observing the elections. Analysts said the pro-Russia 'Yedinstvo' (Unity in Russian) party would win. Huge portraits of Russian President Vladimir Putin on Tskhinvali's biggest buildings underlined its policy with the slogan "Putin is our president". Most voters in the capital supported the party: "I voted for Yedinstvo because I want us to be part of Russia. I hope this party will do all it can to achieve that," said Ella, 56. But their wishes are unlikely to be fulfilled. Putin considers the region to be part of Georgia, and the region's ethnic Georgians -- as much as a third of the 70,000 population according to some estimates -- are fiercely pro-Saakashvili. "We are part of Georgia. Tell our president to come and visit us," said Liana Zurabishvili in the ethnic Georgian village of Eredvi, which hosted no polling stations and sported no campaign posters. "Their president is not our president and never will be. Their elections are not elections for us," added neighbour Amiran Beruashvili.
Posted by: Dan Darling || 05/26/2004 12:13:50 AM || Comments || Link || E-Mail|| [6466 views] Top|| File under:
Home Front: Culture Wars
Smack upside the head to the "Dead Tree News"
EFL - Fred


It will not get any play, but what the hell! Thank you to Michael Savage for instigating this action.
http://www.michaelsavage.com


Posted by Cinnamon Stillwell Tuesday, May 25, 2004


The following '''Open Letter to American Media'' was written by Dr. Ted Miller, a professor of military studies at the U.S. Air Force Academy in Colorado. In it, he expresses the frustration many of us feel about our mainstream media's seeming bias against their own country.
...[Michael] Savage used simple comparison to highlight the disturbing evolution that has degraded the mainstream media since World War II. Although grammar and semantics were quite similar, the journalists of the 1940s differed from modern journalistics in one important sense. The journalists of that period allowed bias to creep into their stories just as modern media members do. But in contrast to the current focus on American wrong-doing, criticism of policies, attacks on Administration officials, civilian deaths, collateral damage, second-guessing of strategy, angry locals, harsh treatment of captured enemy fighters, and frustration with the U.S. occupation, those journalists were biased in SUPPORT of the American war effort. They made it clear they were Americans, despite their political orientations, they knew that the support of the American people was vital if we were to defeat the sinister forces threatening the world, and their reporting reflected that understanding and patriotism.

Frequent use of terms like ''enemy,'' ''foe,'' ''bad guys,'' ''Jap,'' etc., to refer to our WWII opponents contrast sharply with the ''insurgents,'' ''freedom fighters,'' ''opposition forces,'' and other benign terms used today. Instead of stories praising heroic Marines decimated by treacherous ''Japs'' who lured their prey in by flying a flag of truce or by whistling the Marine Corps hymn, modern journalists use military setbacks to suggest that the entire military campaign is wrong-headed. Rather than proudly reporting the story of allied paratroopers who killed over 200 German soldiers on a Dutch bridge when they refused to surrender, modern reporters ignore the hostile fire taken by our helicopters from an Iraqi gathering and report that American troops murdered dozens in a wedding party. Rather than reporting the military victory the U.S. Navy narrowly won vs. the Japanese at Leyte Gulf and minimizing stories of the campaign's command-and-control failures, modern journalists now, as a rule, focus on the failures and negatives and minimize the positive. Rather than celebrating our armies' victory against the fight-to-the-death Germans in the Ruhr valley and ignoring the destruction of nearly every house and factory, our reporters today decry the wall of a mosque damaged in a firefight and ignore the fact that terrorists were firing at our boys from this supposedly sacred site.

I am fully aware that sensationalism sells and that capturing scandal, mistakes, and death is your goal. Nevertheless I call on you - editors, producers, writers, reporters, anchors, and on-line media journalists – to take Michael Savage's lead and spend an afternoon in the library, archive, or micro-film room. Peruse the war coverage of the past and then ask yourself what is different about your own coverage. Once you recognize the shameful deterioration that has occurred since 1941, I call on you to re-assess your practices, your biases, and your patriotism. No doubt many of you will be offended that I have questioned your loyalty, but if you honestly weigh your handiwork against past journalism, you will question YOUR OWN patriotism. Consider this an integrity check. How many of you will pass?

Again, I am not surprised and generally not offended by the generic liberal bias of the mainstream media - it's become your trademark. The use of this bias to denigrate, demonize, and undermine the efforts of our military forces and our Commander in Chief and his staff in a time of war, however, does offend me. Your falling subscribership and ratings should tell you that many Americans are equally offended. I call on you to examine your biases and your practices ... and start supporting our troops, our President, and our nation in a non-partisan manner. Your political differences, as during World War II, should not be forgotten, but they should be put on the back burner when reporting on our war effort or national policies.

Dr. Ted Miller
Professor of Military Studies
U.S. Air Force Academy, CO
Miller8310@msn.com
Posted by: Long Hair Republican || 05/26/2004 11:55:41 PM || Comments || Link || E-Mail|| [6474 views] Top|| File under:
Iraq-Jordan
INC's helpful intelligence
Most of this WSJ piece is commentary on the recent Chalabi hubbub, but this bit is new:


Back in March, the Pentagon requested feedback on the effectiveness of cooperation from five Iraq political organizations. The written report from the chief intelligence officer of one front-line U.S. division declared that the INC "proved to be head and shoulders above the information provided by the other four organizations." According to this report--which is classified but was made available to us--the INC has provided "imminent threat warning" and "reconnaissance surveillance capability that U.S. forces cannot match in an urban environment." For example,

Saddam Hussein

was captured last December with documents containing eight names. The INC was directly responsible for the capture of four on that list, and thanks to its lead a fifth was captured within a month. The intelligence assessment calls the INC a "true force multiplier" and says that the U.S. division's "ability to accomplish our mission would have been significantly hampered" without its support. "In the final analysis, the INC has been directly responsible for saving the lives of numerous soldiers as a result of early warning and providing surveillance of known enemy elements," the report says.
Posted by: someone || 05/26/2004 12:10:41 AM || Comments || Link || E-Mail|| [6465 views] Top|| File under:
GIs Fight Cleric's Supporters in Najaf
Iraq's most sacred Shiite shrine was slightly damaged and at least 13 Iraqis were killed in fighting Tuesday between American forces and militiamen loyal to a radical cleric. The U.S. military charged that gunfire by Shiite militants damaged the holy site.


Maybe they oughta be more careful with their holy sites...

It was the second time the the Imam Ali shrine has been hit in the past two weeks of fighting. On May 14, machine-gun fire struck the golden dome, leaving four small holes and each side blaming the other. After fighting in Najaf eased Tuesday, crowds loyal to radical cleric Moqtada al-Sadr gathered at the Imam Ali shrine to look at the damage. The inner gate of the shrine, leading into the tomb of Imam Ali Ibn Abu Talib, appeared to have been hit by a projectile. Debris was scattered on the ground. A veil covering the gate was ripped apart, and parts of the wall were damaged. Bits of mortar and parts of a projectile were scattered on the courtyard floor. Another projectile landed outside the shrine, about 10 yards from the outer wall. Three militiamen were wounded in that attack, and three fighters were killed in fighting in the city, al-Sadr's office said. Supporters of al-Sadr accused the Americans of firing mortars at the shrine.


"It musta been the Merkins!"

Brig. Gen. Mark Kimmitt, deputy chief of operations, denied that U.S. forces shelled the shrine. He said the Americans were uncertain whether the damage was caused by exchanges of fire between rival Shiite groups or whether al-Sadr's fighters targeted the compound "to try to provoke outrage so they could blame it on the coalition forces." The Kuwaiti representative of Iraq's most powerful Shiite cleric, Grand Ayatollah Ali al-Husseini al-Sistani, accused al-Sadr's militia of deliberately attacking the shrine "to agitate world opinion against the coalition."


Sounds like Sistani's decided Tater's going down...

Ayatollah Mohammed Baqer al-Mehri said in a statement that the militia fired a mortar shell at the dome of the shrine but hit a wall instead.


They were actually trying for the broad side of a barn...

Al-Sistani, who is more popular among Iraq's Shiite majority than al-Sadr, has long shunned the younger cleric. Al-Sadr has gained support among Shiites through his defiance of the U.S. occupation — and al-Sistani has refrained from criticizing the young cleric openly.


He's been becoming a bit more open lately. I think he's worked out that Tater would have him bumped off if he could...

Explosions and gunfire were heard Tuesday around Najaf's Revolution of 1920 Square and the cemetery, a warren of paths and tombs offering many hiding places for militiamen armed with assault rifles and rocket-propelled grenades. Eight people were killed and 18 injured in the fighting in Najaf, said Seyed Kifah Shemal, an official at Hakim General Hospital. Two people died and 14 were injured overnight in Kufa, said Riyadh Kadhem, a nurse at the Forat al-Awsat hospital there. They said the casualties were mostly civilians. There were no reports of U.S. casualties. According to figures compiled by The Associated Press, about 328 Shiite insurgents and 21 coalition troops have been killed in al-Sadr's uprising since early April.


That's a better than 10-1 kill ratio, which is good. But it seems to be mostly cannon fodder, which is bad. Better to take out the command and control nodes and leave the cannon fodder to wither on the vine. That'd mean actually scrubbing Tater. If we'd done that in March most of 359 people would still be alive. Those who carp that "violence never solves anything" should consider those 359 lives "solved," and ponder the economies that would have resulted if Tater was now 60 days in the grave.

Fighting in Najaf and other Shiite shrine cities south of Baghdad has raised alarm among Shiite Muslims throughout the world who fear damage to the sacred sites. U.S. officials say they have been careful to avoid damaging the shrines and have accused al-Sadr of using holy places to store weapons and seek sanctuary. The young cleric launched his uprising in early April after the Americans began to crack down on him, first closing his newspaper, then arresting a top aide and finally announcing an Iraqi court had issued an arrest warrant charging him in the April 2003 murder of a moderate cleric. The crackdown triggered unrest in Shiite neighborhoods of Baghdad and in the formerly peaceful Shiite south, including fighting in Basra, Amarah, Nasiriyah and in the holy cities of Kufa, Najaf and Karbala.
Posted by: Fred || 05/26/2004 12:02:54 AM || Comments || Link || E-Mail|| [6468 views] Top|| File under:
Who's in the News
89
[untagged]
Bookmark
E-Mail Me
The Classics
The O Club
Rantburg Store
The Bloids
The Never-ending Story
Thugburg
Gulf War I
The Way We Were
Bio
Merry-Go-Blog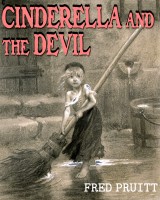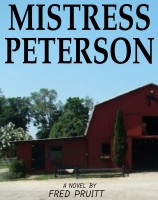 On Sale now!


A multi-volume chronology and reference guide set detailing three years of the Mexican Drug War between 2010 and 2012.

Rantburg.com and borderlandbeat.com correspondent and author Chris Covert presents his first non-fiction work detailing the drug and gang related violence in Mexico.

Chris gives us Mexican press dispatches of drug and gang war violence over three years, presented in a multi volume set intended to chronicle the death, violence and mayhem which has dominated Mexico for six years.
Click here for more information


Meet the Mods
In no particular order...


Steve White
Seafarious
Pappy
lotp
Scooter McGruder
john frum
tu3031
badanov
sherry
ryuge
GolfBravoUSMC
Bright Pebbles
trailing wife
Gloria
Fred
Besoeker
Glenmore
Frank G
3dc
Skidmark
Alaska Paul



Better than the average link...



Rantburg was assembled from recycled algorithms in the United States of America. No trees were destroyed in the production of this weblog. We did hurt some, though. Sorry.
44.201.96.43

Help keep the Burg running! Paypal: