Arabia
Therapy works for Jihadis - Osama invited to attend!
There is much talk of terrorism, and little talking to them. But a bold move in Yemen to open a dialogue with branded terrorists is bringing unexpected results. The dialogue has been initiated by the Theological Dialogue Committee set up by the Yemeni government to talk to Al Qaeda suspects and militants who have returned from jihad in Afghanistan. Many of these have been in prison up to three years. The dialogue aims to "re-educate" militants, says Hamoud Abdulhamid al-Hitar, a Supreme Court judge and head of the National Human Rights Organization who was picked to head the committee. The dialogue group includes five senior clerics. Hitar claims 90 per cent success in the experiment. More than 200 suspects have been freed after the committee became convinced they had given up violent ways. "It's similar to the work of a doctor," Hitar told IPS. "We diagnose and we treat it. We tell them if you are right we will follow you, but if we are right you should follow us."

The committee members find themselves talking to militants about the true concept of jihad, the need to respect the rights of non-Muslims in a Muslim country and renouncing violent ways. "We listen to their views in which they differ from most of the religious clerics," Hitar says. "Then the committee tries to establish a mid-way with extreme issues on which there is no clear-cut statement in Islam."

Talking in this situation is a delicate job, psychologist

Nadeem al-Sharee

told IPS. "You should know their mental situation and circumstances beyond their radicalism, particularly in a conservative country with a high rate of illiteracy like Yemen."

Clerics on the committee say many of the debates with militants have been successful because the committee listens to the militants with respect. "We do not talk to them in custody, we take them to a neutral place so that they feel equal to us, and open their minds and hearts," cleric Moqbil al-Kudhi, member of the committee told IPS. In other moves the militants are split into groups of five to seven for discussions. Each group is then told of positive outcomes of other group meetings. In theological debates militants are reminded that the Quran describes non-Muslims in a Muslim country as 'people of truce'. "The three American doctors killed in Jibla (north of Sana'a in November 2002) were an example of people of truce and they should not have feared for their lives in our country," Hitar says.

But not everyone is ready to talk, or listen. The committee has invited several Al Qaeda suspects at large for discussions. "We can have a dialogue with them according to Islamic rules, even with Osama bin Laden if he is willing," said Hitar. It is not just Osama who has not turned up to talk. The Al Qaeda suspects staying away include many believed to be close to the ruling General People Congress (GPC) party.

A group calling itself the Al Qaeda Supporters in Yemen said its members would never associate with the "tactics of the government." It said all Al Qaeda recruits support jihad against non-Muslims who oppress Muslims. Clerics from the Islamic opposition party Islah declined to comment on the dialogue with militants. GPC assistant general secretary Hussein al-Aidarous said some leaders and clerics of the Islah party are colluding with terrorists. The committee is also up against many radical youths who see the government as pro-Western.
Posted by: Phil B || 05/25/2004 6:52:05 PM || Comments || Link || E-Mail|| [6474 views] Top|| File under:
Expatriates in Saudi Number 8.8m
A total of 8.8 million expatriates live in Saudi Arabia, a figure that is equivalent to nearly 50 percent of the indigenous population, Labor Minister Dr. Ghazi Al-Gosaibi said yesterday.

In other words, fully one third of the people in Saudi Arabia ain't part of the Master race. And that's just the ones that they know about.

The figures cited by Gosaibi exceed earlier unofficial estimates that expatriates accounted for some seven million out of a total population of 23 million, with an unemployment rate of 20 percent.

pssst, Dr. Gosaibi, they all work for the Mossad, pass it on.
Posted by: Steve || 05/25/2004 12:08:10 PM || Comments || Link || E-Mail|| [6473 views] Top|| File under:
Saudi prince sez war in Iraq was for oil
The U.S.-led invasion of Iraq was a colonial war and there were some in the United States who saw it as a means of getting their hands on Iraqi oil, a senior Saudi ambassador was quoted as saying on Monday. Prince Turki al-Faisal, ambassador to Britain and Ireland, told the Irish Independent newspaper Washington's stated aims in going to war in Iraq masked a more cynical reality. "No matter how exalted the aims of the U.S. in that war, in the final analysis it was a colonial war very similar to the wars conducted by the ex-colonial powers when they went out to conquer the rest of the world ...," Prince Turki said. "What we have heard from American sources [is that] they were there to remove the weapons of mass destruction which Saddam Hussein was supposed to have acquired. What we read and hear from our commentators in America and sometimes congressional sources, if you remember going back a year ago, there was the issue of the oil reserves in Iraq and that in a year or two they would be producing so much oil in Iraq that, as it were, the war would pay for itself. [This] indicated that there were those in America who were thinking in those terms of acquiring the natural resources of Iraq for America." Prince Turki said U.S. pledges to bring freedom and democracy to Iraq remained "still just aims."


Aims aren't realized without effort, are they? Sometimes not even then...

"The individual Iraqi, until he can actually declare that his government is truly representative of his wishes and aspirations must still consider himself occupied," he said.


Of course it's occupied. The alternative was to walk away a week after Sammy was dumped, to see him come back the next week. Once he was captured, we could walk away and let the anarchy run free, but we're too nice to do that, to this point. Bush has opted for the closest things we can get to an orderly transfer, and in my opinion he's being entirely too nice about it. If it was me, I'd have Fallujah under martial law, Najaf under martial law, and Tater hanging from a lamp post by his own turban.

On the wider conflict in the Middle East, Prince Turki described Palestinian leader Yasser Arafat as "a living martyr", persecuted by an Israel "that is ruthless and generally devoid of any human considerations (toward the Palestinians)."


He'll be here all week. Don't forget to tip your waitress.

The envoy described bin Laden's al Qaeda network as "not so much an organization as a cult with a cult leader and a cult philosophy. One of the main drawbacks of the operations in Afghanistan is that bin Laden has not been caught. To bring bin Laden to justice will go a long way to removing some of his mystique."
Posted by: Dan Darling || 05/25/2004 12:11:24 AM || Comments || Link || E-Mail|| [6476 views] Top|| File under:
Saudi police storm suspect's home in Buraidah
Saudi security forces acting on a tip-off yesterday besieged the Buraidah home of Bandar Al-Dakheel, one of the 18 most wanted terrorists still at large, but made no arrests. "After a siege that continued for three hours, security forces used teargas before storming the house," a high-level source told Asharq Al-Awsat, a sister publication of Arab News. Al-Dakheel was reportedly holed up at the house with a number of other militants.


But they didn't arrest him? After a three-hour siege, including teargassing the place...

Police found a jeep which the terrorists had used in Thursday's attack on security forces who besieged a rest house in Khudaira, where four terrorists and two security men were killed in an ensuing gunbattle. According to another security source, the vehicle seized in Buraidah yesterday was rigged with explosives.


But they didn't arrest anybody?

The report has not been confirmed by the Interior Ministry. "Security men, alerted to the presence of wanted terror suspects in the Al-Nassim neighborhood in Buraidah, raided a house where they seized a car bomb, but without arresting any suspects," one security official said. Witnesses earlier said clashes broke out in the Al-Nassim residential area around 1 p.m. when security men were searching for suspects. The gunbattle, which continued intermittently for some five hours, was at its most intense around 2.30, when helicopters hovered above the area and security forces systematically searched for the suspects, they said. But the security official denied the account, saying only tear gas was used.


"Well, maybe a little gunbattle, but nothing serious. With all the teargas, they couldn't really hit anything..."

Security forces who raided the suspects' house on Thursday found two pick-up trucks, one of which was used in an April 20 shooting in Buraidah in which a security man was critically wounded. They also found bomb-making equipment, some of which were similar to that found in booby-trapped vehicles which were found and defused, it said. Authorities have reported several seizures of booby-trapped cars in recent weeks, foiling potential suicide bombings of the kind which have rocked Riyadh in the past year. According to Asharq Al-Awsat, on Sunday police arrested three terror suspects in Buraidah and seized a cache of weapons and explosives including hand grenades. There are reports that one of them was linked to Abdul Aziz Al-Muqrin, the leader of Al-Qaeda network in the Kingdom.


What's linked to al-Muqrin? One of the guys arrested or one of the hand grenades? Who the hell wrote this?
Posted by: Dan Darling || 05/25/2004 12:05:57 AM || Comments || Link || E-Mail|| [6470 views] Top|| File under:
Britain
Volcano 'drove up UK death toll'
By Paul Rincon
BBC News Online science staff
Volcanic eruptions in Iceland probably caused an unusual rise in deaths in England during the summer of 1783. UK experts suggest a cloud of volcanic gases and particles sweeping south from the Laki Craters event of that year may have killed more than 10,000 people. The team combed climate data, burial records and contemporary accounts that reported a "volcanic haze" and health problems in the English population. The University of Cambridge study is carried in the Bulletin of Volcanology.


Interesting article for volcano junkies, I guess.
Posted by: Mark Espinola || 05/25/2004 11:17:51 PM || Comments || Link || E-Mail|| [6487 views] Top|| File under:
Moslems Executing Apostates is Like UK or US Executing Traitors
From Khilafah
.... One idea that requires a response is the attack on aspects of the Shar'iah as barbaric. They claim that the standards for acceptability over 1400 years ago are different from the acceptable norms today. Therefore they say it is barbaric to stone the adulterer and lash the fornicator and cut the hand of the thief and - most controversially in their eyes – to kill the apostate. There I've said it. I can just imagine the human rights organisations rallying their capitalist brethren and the defeatist Muslims cringing. Yet it is an irrevocable command from the Creator, without distortion, abrogation or capitulation. The Messenger of Allah SalAllahu alaihi wasallam said: "Whoever changes his religion, kill him".

This goes against the Capitalist grain. How can someone be killed for choosing to reject Islam, does this not go against the concept of Freedom of Religion? And what about the Qur'anic injunction, "Let there be no compulsion in religion ...."

Doesn't this safeguard the right of Freedom of religion? The simple answer to this is it doesn't. This verse relates to the rejection of forcibly converting someone to Islam against their will not to a Muslim who rejects Islam and becomes an apostate (Murtaad).

Instead of defending or sidelining this command, we must take the fight back to the Capitalist West. In Britain for example the death penalty for Murder was only abolished in 1965, but few even know that it remained on the statute books for killing a member of the British Royal family and for acts of treason including military offences until 1998. Therefore theoretically up until 1998, a person could be executed for an act against the state. .... Aside from the states which carry the death penalty for civilian crimes, the US also has a stipulation for execution of military servicemen during wartime. There are 15 offences which carry the death penalty in wartime, they include desertion and disobeying the orders of an officer.

What this tells us is that there is an acceptance in the US and until recently in the UK that the one who betrays his country ought to be killed. .... Therefore there is an actual acceptance in the US and a wide base of opinion in British society as a result of the sensationalist press that the one who betrays 'his country' ought to be punished severely, whilst the one who breaks the covenant with his Creator ought to be allowed to practice his personal freedom. ....

O' Muslims it is not allowed for the Muslims to dilute the pristine Islamic thinking, believing it will contribute to the acceptance of Islam by the masses. .... Muslims must present all of the Islamic rules and laws in the pure and pristine manner that they were conveyed by the Messenger of Allah ....

Posted by: Mike Sylwester || 05/25/2004 6:08:28 AM || Comments || Link || E-Mail|| [6475 views] Top|| File under:
China-Japan-Koreas
Japan Police Raid Al Qaeda-Linked Locations
Japanese police raided on Wednesday about 10 locations believed to have ties to al Qaeda, marking the country's first investigation of anyone suspected of having links with the group, domestic media said. The searches follow revelations last week that a French national linked to the al Qaeda network and wanted by Interpol had lived in Japan for several months after entering the country on a false passport in 2002.

Wednesday's investigation was conducted against individuals who had ties with the Frenchman, including a Bangladeshi man who police suspect has links to an Islamic group in Pakistan seeking independence for the Kashmir region. Police intended to arrest a number of foreigners for allegedly violating immigration laws, and a Bangladeshi and a Mali national had already been detained, Kyodo news agency said.

Lionel Dumont, a French national of Algerian descent who was arrested last December in Germany, was believed to have been involved in delivering equipment and funds to al Qaeda during his stay in Japan, media reports have said. Dumont, 33, had lived in Niigata, northwest of Tokyo, with his German wife from July 2002 until September 2003 and often traveled between Japan, Malaysia and Germany, media said.

Working with Pakistani colleagues, Dumont also sold used cars to Russia and North Korea during his stay in Niigata, the Asahi Shimbun newspaper said. Dumont had been wanted by Interpol in connection with various incidents including an attempted bomb attack against the Group of Seven summit in Lyon, France in June 1996, and was sentenced to life imprisonment in 2001 in his absence.
Posted by: TS(vice girl) || 05/25/2004 9:52:30 PM || Comments || Link || E-Mail|| [6476 views] Top|| File under:
Down Under
Al-Qaeda targeted Australian airliners
Al-Qaeda leaders talked about destroying American and Israeli airlines flying to Australia a year before the September 11 attacks in the United States, a court heard yesterday. The strikes were part of a plot outlined in early 2000 in the Pakistan city of Karachi by al-Qaeda's second in command, Mukhtar, in talks with alleged al-Qaeda conspirator Jack Roche.


Is this Mukhtar a new character or is he just another pseudonym for Ayman or Khalid?

Roche, 50, a British-born Islamic convert, has denied plotting with senior al-Qaeda officials to bomb the Israeli embassy in Canberra, with intent do endanger lives.


"No, no! We wudn't gonna hurt nobody!"

On day six of his trial in the Perth District Court, the jury was played part of a nine-hour videotape of an interview with Roche conducted by two Australian Federal Police agents in November 2002. Roche says in the interview that he and Mukhtar also talked about the assassination of Americans and Israelis in Australia and how Melbourne Jewish leader Joe Gutnick would be a possible target.


"We wudn't gonna hurt him, just bump 'im off!"

"Mukhtar was thinking about any airlines that regularly came to Australia from either the US or Israel," Roche says in the recording. "But he mainly was interested in the American airlines that flew into Australia and people who could be targeted." The talks with Mukhtar took place as Roche was making his way from a meeting in Malaysia with alleged Bali bombing mastermind Hambali to Afghanistan where, the court has been told, he met

Osama bin Laden

. "The idea was to either destroy these targets or get rid of a person who was considered to be high up in the organisation or administration of the US or Israel... in Australia," says Roche of the meeting with Mukhtar. Asked if a person had been nominated as a target, Roche says: "I believe Mukhtar had heard of Gutnick, Joe Gutnick, and he was asking who he was." Roche told Mukhtar he did not know much about the AFL, but that Mr Gutnick was the head of an AFL club in Melbourne and that he had contributed to Benjamin Netanyahu's political campaigns in Israel.


"And for that, he must be killed!"

During the interview, Roche also identified Abu Bakar Bashir as the leader of the South-East Asian terror network Jemaah Islamiyah. He said Hambali and Bashir were neighbours and he had "popped around" to Bashir's house for a cup of tea on at least two occasions when he was staying with Hambali. "Ultimately, he's (Bashir) the one who makes decisions regarding the structure of JI in South-East Asia." Roche said Bashir assumed the top role after the death of Abdullah Sungkar, to whom Roche had made a personal pledge that cemented his membership in JI in late 1996. Roche also named an English-born migrant to Australia as the man the terrorist leadership wanted to bring to Afghanistan for training. He identified the man as Andrew Wenham, aka Abu Ismail, a Perth-based convert to Islam who ran a roofing business.
Posted by: Dan Darling || 05/25/2004 12:03:21 AM || Comments || Link || E-Mail|| [6472 views] Top|| File under:
Europe
Spanish Moslems Promise to Police Their Own
.... Spanish Interior Minister Jose Antonio Alonso ... recently proposed the enforced registration of all Muslim clergy and mosques in Spain, and the monitoring of sermons to prevent militants from preaching violence to the country's estimated 500,000 Muslims. But his proposal was greeted with a chorus of criticism -- from the political opposition and civil rights groups as well as Spain's Union of Islamic Communities. All said it was unconstitutional and violated the civil and religious rights of Muslims. ....

The Union of Islamic Communities rejected Alonso's proposal and said Spain's mosques are no more than places of "prayer and peace." But not all Muslims agree. Mustafa el-Merabet, the president of Spain's Association of Moroccan Immigrant Workers, says, "The fact that a place is holy does not mean that it is impermeable to the introduction of elements, messages or people that can try to work against it and use this holy place to spread certain values that are just not compatible with democratic values."

He says that while his group does not agree with everything in Alonso's proposal, it welcomes the debate that it has spawned. El-Merabat says his organization, which is secular, is following up the interior minister's ideas with a counterproposal of its own. Under that plan, Spain's Muslim communities would take a pledge to reject all violence in mosques and places of worship and agree to a system of self-control led by local and national councils made up of Muslim leaders. ....

El-Merabet points out that Spain already keeps a voluntary registry of places of worship, including more than 200 mosques. But he says that the government needs help keeping track of hundreds of other makeshift places of worship, where authorities believe Islamic militants may be inciting followers to violence. .... Spanish investigators say the alleged ringleader of the Madrid bombings, a Tunisian, led prayers in one of these makeshift religious sites. .... Meanwhile, the official voice of Spain's Muslim community -- the Islamic Commission of Spain -- says it will be meeting monthly with officials to find a way to balance safety concerns with religious freedom.
Posted by: Mike Sylwester || 05/25/2004 7:41:21 AM || Comments || Link || E-Mail|| [6469 views] Top|| File under:
Home Front: WoT
Major terror attack planned this summer
Several U.S. officials said Tuesday that unnamed terrorists, possibly al Qaeda operatives, are in the United States and planning a "major attack" on U.S. soil this summer. Officials said the attacks might take place before the November presidential election in an attempt to affect the outcome, similar to the way the Madrid train bombings influenced Spanish elections. The FBI is likely to issue several alerts for several individuals the bureau would like to locate in the coming days, two counterterrorism sources told CNN. The sources would not describe who those persons are and why they are wanted now. One source said the bureau would be re-issuing alerts for some people already wanted....


I highly doubt that any attack will occur in the US itself, but the fact they are looking for specific people is worrisome.
Posted by: Rafael || 05/25/2004 9:29:29 PM || Comments || Link || E-Mail|| [6483 views] Top|| File under:
TCS: Applying the Geneva Convention to Abu Ghraib
EFL - this point has been made on Rantburg before but this story provides a pretty clear statment of the applicable artcles of the Geneva Convention.





-snip-


But by concentrating only on the varieties of abuse we miss the forest for the trees. While significant to debate the variety of interrogation, and when lawful interrogation slips into abuse, we should not overlook in the equation the importance of the variety of the combatant -- lawful versus unlawful.

What makes a combatant lawful? According to Article 4A2a-d of the Geneva Convention Relative to the Treatment of Prisoners of War lawful combatants must meet four conditions: they must fall into a responsible command and control structure; wear a distinctive insignia recognizable at a distance (such as a uniform); carry their arms openly; and fight "in accordance with the laws and customs of war."

Applied to today's climate, the article discounts from Geneva coverage terrorist groups such as al Qaeda for not meeting those four conditions. Now, of course, there are more articles in the Geneva Convention than just Article 4A2a-d, and even subsections of Article 4 not mentioned here. Some might advocate that al Qaeda operatives, Taliban members or Iraqi insurgents are all fully protected because they could be described as "members of regular armed forces who profess allegiance to a government or an authority not recognized by the Detaining Power." (Article 4a3)

But such an argument is nonsense. Why would the authors have bothered to define the terms in Article 4A2a-d if members of regular armed forces in 4A3 could disguise themselves as civilians, hide weapons, operate as rogues, and slaughter noncombatants on impulse yet still be protected by the articles they defy?

More complex, however, is how Article 4A2a-d applies to the Iraqi prisoners at Abu Ghraib. Some of the Iraqis captured did abide by those four stipulations, yet others did not. Many Iraqi insurgents, and certainly foreign nationals fighting in Iraq, hide weapons in mosques and wear no distinctive insignia recognizable from a distance. They conceal bombs in commercial vehicles and detonate them to impact the civilian population. They operate as rogues.

The argument has been made that the Pentagon started down the slippery slope of abuse by not affording all enemies of the state, starting with detainees in Guantanamo, Geneva protection across the board. But the reverse is true. The advocates vying for such universal protection push us down a slippery slope by morally equating lawful to unlawful combatants.

This week's New York Times, for instance, sought to compare US soldiers' abuse of Iraqi prisoners with the CIA's reported treatment of top al Qaeda commanders, including Khalid Sheik Mohammed, the mastermind of 9-11. Under the headline "Harsh CIA Methods Cited in Top Qaeda Interrogations" the Times explained that inquiries into Iraqi prison abuses "may lead to examinations of the CIAs handling of the Qaeda detainees."



-snip-



Beyond legalities, there is a far more important reason the US military should separate lawful from unlawful combatants -- incentive. Indeed, if Khalid Mohammed is afforded the same protection as a professional soldier what is any future combatant's incentive to follow the recognized rules of war? Without such a distinction count on the rules of war being further blurred.

The US government should clearly advertise as strict policy that it will not provide Geneva protection to any combatant who does not follow Article 4A2a-d, whether they are in Iraq, Afghanistan or elsewhere. Combatants across the world need to know in advance that if they do not adhere by Article 4A2a-d there will be negative consequences far beyond those of the captured professional soldier. Above all else, the unlawful combatants in al Qaeda and countless terrorist clans around the globe need to fear capture. There should be no reward of equal protection for unlawful combatants. Doing so only sends them a message that their tactics are legitimate.

Posted by: Super Hose || 05/25/2004 1:36:05 AM || Comments || Link || E-Mail|| [6478 views] Top|| File under:
Southeast Asia
Blast kills one, injures 16 in Indonesia's Ambon
A bomb explosion killed at least one person and injured 16 others on Tuesday in Ambon, the main city of Indonesia's Moluccas islands where clashes between Muslims and Christians erupted last month, police said. Moluccas police spokesman, Endro Prasetyo said the bomb exploded early on Tuesday near an open market in the port city located around 2,300 km (1,440 miles) east of Jakarta.

"From the bomb, which exploded near the open market, one person was killed and 16 others injured, and out of those 16, two suffered serious injuries," Prasetyo said. At least 36 people were killed last month in a renewed cycle of religious violence in Ambon. It was the worst fighting since early 2002 when Muslims and Christians signed a peace pact to end three years of conflict that killed around 5,000 people.

The police spokesman also said there was a rumour of a bomb planted near a church but officers did not find any explosive devices there. Indonesia is the world's most populous Muslim nation with around 85 percent of its 220 million population following Islam. Ambon, like many areas in the country's east, has a roughly equal proportion of Muslims and Christians. Although violence has largely subsided in Ambon over the past month, sporadic gun shots and explosions are still commonplace in the once scenic city where many areas are still in ruins after years of fighting.
Posted by: TS(vice girl) || 05/25/2004 4:20:15 PM || Comments || Link || E-Mail|| [6489 views] Top|| File under:
Hostages Freed After Ransom Mix-Up
Three Indonesians and a Filipino kidnapped seven months ago at a Malaysian resort by alleged Abu Sayyaf guerrillas were released Monday (24/5/04) after the payment of a ransom intended for another group of hostages, reports said. The Filipino kidnappers freed the four resort workers after receiving a $52,600 ransom meant for the release of three other captives also apparently being held on the Philippine island of Tawi-Tawi. The three men supposed to have been released were Indonesian sailor

Sam Walter Pel

(55) and his Malaysian colleagues

Wong Sien Nung

(52) and

Toh Chien Tiong

(56), who were kidnapped on April 11 while on a barge being towed by a tugboat near Lingkian island off Malaysia's eastern Sabah state. Malaysian police said the four men who ended up being freed were Filipino

Zarah Sariban

and Indonesian nationals

Amir Akbar

,

Arshad Zagoni

and

Suwito

.

I guess one hostage looks pretty much like any other hostage

The four were among six people kidnapped on October 4 from the tiny riverside Borneo Paradise Resort, also in Sabah state, by a gang of 10 men wearing military fatigues and armed with modern weapons. The two other kidnapped resort workers were Indonesian citizen

Anwar

(27), who reportedly died two months ago and was buried on Tawi-Tawi, and Filipino

Novelito Arcosel

, who escaped on October 29. Malaysia's state news agency Bernama quoted Sabah Police chief

Iliyas Ibrahim

as saying a group of four civilian negotiators went to Tawi-Tawi by boat on May 22, carrying 200,000 ringgit ($52,600) in cash in the hope of securing the release of the abducted sailors. It was unclear whether the money had come from the government or from relatives of the hostages. "However, at about 6am today, the negotiators returned to Sandakan [in Sabah], bringing along with them the four hostages from the Borneo Paradise Resort instead," Ibrahim was quoted as saying. He did not say why the mix-up had occurred.

"Hey, who are those guys?" "Those are the hostages" "No,no, not them, we wanted the other hostages!" "Sorry, no returns."

Mohamad Bakri, chief of criminal investigations in Sabah, told Agence France-Presse the four released men had been sent to a local hospital for medical checks. Abu Sayyaf, which has been linked to Osama bin Laden's al Qaeda terrorism network, has for years been kidnapping foreigners and local Christians, usually demanding huge ransom payments for their release. In June 2002, Abu Sayyaf gunmen kidnapped four Indonesians sailors and demanded a ransom of about $294,000. Three of the hostages later escaped and one was shot dead by the guerrillas. The fate of the Indonesian sailor Sam Walter Pel and his two Malaysian colleagues still being held hostage is unclear. The Indonesian Embassy in Manila last month said Jakarta had refused to pay a $6,800 ransom demanded for the release of Pel, as paying ransoms would only encourage more kidnappings.
Posted by: Steve || 05/25/2004 1:00:59 PM || Comments || Link || E-Mail|| [6469 views] Top|| File under:
Suspected Davao bomber arrested
Police arrested the suspected bomber of Davao City's airport and the city's Sasa Wharf, reports said Tuesday. The bombing killed 38 people last year. The suspect was identified as Abdul Cacinto, 30, who initially admitted his involvement in the bombings following his arrest in Malalag Port in Davao Del Sur on Sunday. Cacinto, however, denied later the allegation when the police presented him to reporters in Tagum City on Tuesday. He said he had been forced to admit to the allegations.


"I ain't sayin' nuttin' widdout me mout'piece!"

"I initially got scared, that's why I was prompted to admit the bombing," he said. He, however, admitted heading a Moro Islamic Liberation Front (MILF) unit in Sirawan, Toril in Davao City.

"Well, sure, I'm the leader of a so-called terrorist group, but you shouldn't hold that against me."

Intelligence reports pinpointed Cacinto as a key suspect in the bombings. The government had earlier placed a P300,000 bounty on his head.


Somebodys buying the beer

Cacinto, who was arrested in Davao del Sur, was brought to Davao del Norte where he has two standing warrants of arrest for the murder of a retired policeman Jessie Espinosa and for homicide in Pantukan town, Davao del Norte.

Just a misunderstood activist
Posted by: Steve || 05/25/2004 12:54:48 PM || Comments || Link || E-Mail|| [6468 views] Top|| File under:
Police detain MMI members for paramilitary training
Police questioned dozens of members of the Indonesian Mujahiddin Council (MMI) for allegedly taking part in paramilitary training in the Tawangmangu jungle of Karanganyar, Central Java. The group of 35 people was disbanded by locals at dawn on Monday. The people were then detained by the police who had been observing the site since Sunday. "We are questioning them, and the investigation is ongoing," National Police chief Gen. Da'i Bachtiar said on Monday. The police refused to go into details of the activities of the men, nor the charges that might be brought against them.

Surakarta Police detective chief Adj. Comr. Yuda Gustawan confirmed that they had been investigating the activities of the men. Locals said the group of young Muslim men had been camping in the jungle since last Thursday and were involved in military training, without using real rifles. A resident, Supono, said that he saw the group engaging in military-like practices such as marching and shooting, though with sticks. Worried about the activities of the group, Tawangmangu subdistrict chief Drajad Mahendratama, along with dozens of others, visited the location and demanded that the men leave the site at once.


Mahendratama's a Hindu name, not Muslim...

Drajad even provided three minivans to evacuate the men, while dozens of policemen stood by before taking them to the local police station for questioning. Police said that the group was led by Djarot Supriyanto alias Abu Haidar, a noted activist of MMI. The organization is led by cleric Abu Bakar Bashir, the alleged spiritual leader of Jamaah Islamiyah (JI). "We are not involved in military training, we were just camping. This is simply a misunderstanding," Haidar said during the evacuation.


"Doesn't everybody march when they camp in the woods?"

He further said that the activities were not at all related to MMI, as participants were activists of various Muslim-based organizations. According to police, the 35 men came from cities across the country, such as Bandung and Purwakarta in West Java, East Lombok in West Nusa Tenggara, and Karanganyar, Sukoharjo, Kendal, and Pemalang in Central Java and Jakarta. Most of the men were aged between 20 years and 30 years, and a retired military officer, Lasmana Ibrahim, served as their trainer. Police say Lasmana is a navy officer from Bandung who retired as a major. In 2002, the state intelligence agency (BIN) also claimed the presence of a military training site for the al-Qaeda terrorist network in Poso, Central Sulawesi, on the grounds of a Muslim boarding school there, a charge which has also been denied by those affiliated with the school.
Posted by: Dan Darling || 05/25/2004 12:32:47 AM || Comments || Link || E-Mail|| [6466 views] Top|| File under:
Abu Sayyaf teams up with JI for urban terror
Military officials are checking police intelligence reports that the Abu Sayyaf and Indonesia-based Jemaah Islamiyah (JI) have linked up to form a new urban terror squad. Intelligence reports said the Urban Death Squad Sabillah (UDSS) was set up in this city last March by Abu Sayyaf chieftain Khaddafi Janjalani, Jainal antel Sali alias Abu Solaiman, Isnilon Hapilon and two unidentified Jemaah Islamiyah members.


Ack! Not the Urban Death Squad of Doom!

The new terrorist squad was to wreak havoc after the May 10 elections, the report said.


... which in the Philippines is saying a lot!

Lt. Col. Renoir Pascua, Armed Forces Southern Command information chief, said military intelligence has been checking every reported threat and presence of terrorists in Mindanao. "The anti-terrorism campaign is ongoing and the activity to flush out the menace has not ceased," Pascua said. "The campaign is ongoing and that is going on even transnational." Reports of a new terrorist plot started circulating three weeks after police intelligence agents captured Kair Mundus, the alleged financial conduit between the Abu Sayyaf and al-Qaeda. Mundus, who was captured in a raid in his hideout in Barangay Talon-Talon late April, is now detained at Camp Crame in Quezon City. However, military officials said they were not aware of the arrest of Mundus as they have not been informed of the operation.


"Not that we mind, but we wish somebody woulda told us!"

Authorities believe that the $25,000 was wired by Bin Laden's al-Qaeda network to the JI in Malaysia before being remitted to the Philippines. The funds were intended for terrorist attacks and training, officials said. Abdullah was arrested last April 3 in his hideout in Cotabato City on the strength of a warrant issued by a Judge Antonio Lubao of the General Santos regional trial court. Military and police intelligence officials have intensified anti-terror operations in Cotabato City since last year to monitor and capture suspected Jemaah Islamiyah terrorists.
Posted by: Dan Darling || 05/25/2004 12:08:48 AM || Comments || Link || E-Mail|| [6472 views] Top|| File under:
Syria-Lebanon-Iran
Iran bars UN inspectors from military sites
Several Western diplomats on the board of the UN nuclear watchdog accused Iran of barring the UN inspectors from military sites, though Tehran said that the agency was getting full access inside the Islamic republic. Diplomats who follow the International Atomic Energy Agency (IAEA) said IAEA inspectors had been prevented from inspecting around a dozen workshops at three locations. "They have yet to allow access to the military sites," one Western diplomat said. "This will probably be the topic of one of the inspection visits" by IAEA officials.

"Right after we decide on the shape of the table."

"Iranian officials have been obstructing visits to military sites," said another diplomat, adding that the UN inspectors were being escorted by members of Iran's Revolutionary Guards. The United States says Iran has two nuclear programmes, a public one it has declared to the UN and a secret one aimed at developing atomic weapons. Tehran rejects this charge, saying its plans are limited to the peaceful generation of electricity.

"Cuz the price of oil is so high we need nuclear weapons, er, power"

Iran's ambassador to the United Nations in Vienna,

Pirooz Hosseini

, denied that the IAEA was facing access problems. "This is not correct information...from these unnamed diplomats," Hosseini told Reuters, adding that there were "discussions" between Tehran and the UN about bribes site access. "They're not problems. The IAEA will have access to the sites they want to visit. Everything is going in a smooth way." IAEA officials declined comment.

The Black Turbans are making it tough for even their friends in the IAEA to look the other way.
Posted by: Steve || 05/25/2004 8:41:35 AM || Comments || Link || E-Mail|| [6484 views] Top|| File under:
Israel-Palestine
Israel betrayed: The new cold war
Posted: May 25th, 2004
Editor's note: The following commentary was excerpted from the current edition of Whistleblower magazine, titled "THE PARTY OF TREASON." By Bob Just Imagine you've got a Muslim neighbor who is actually a radical, but hasn't yet revealed to you his inner radical thoughts. He may seem like a nice family-oriented, hard-working, reliable guy, but then at a barbecue he tells his private view that the "worldwide Jewish movement" is the embodiment of evil, and that Israel must be destroyed. One moment you think he's a reasonably normal guy, and a moment later you realize he lives in a very dark world. Still, there he is, smiling at you while he flips a burger and offers you another cold soda.
That's what it felt like for me recently to read a quote by the French ambassador to Britain. According to Charles Krauthammer of the Washington Post, the ambassador said Israel was a "[expletive] little country ... why should the world be in danger of World War III because of those people?"
With this as the sentiment of a major ambassador from a major Western country, could a global betrayal of Israel be far off? Indeed, a European Commission poll reported that 59 percent of its democracies thought that Israel was the greatest threat to world peace.
Skeptics might ask how the world could possibly turn against Israel with America as her staunch ally? After all, we are the world's only superpower. The answer lies within America itself, specifically the Democratic Party – the "blue state" half of the country. A paradigm shift is occurring – one that will affect not only Israel's security, but America's as well. Howard Dean's famous comment about not taking sides between Israel and the Palestinians was directed at the many radical Palestinian sympathizers in the "Democratic wing of the Democratic Party," a group that will become increasingly vocal as the war on terror continues.
Make no mistake, anti-Semitism is alive and well as a political force – and so is appeasement. The two will combine, and my Democratic Party will soon betray Israel. It may not be an overt betrayal. It may come in a thousand cuts rather than with a single blow. But it will come.
All this is more than a hunch on my part. It has to do with core values. One party has them, and the other doesn't. The Democratic Party's leaders may look like traditional Americans. They may say they support Israel. They may "stand with our troops" in Iraq. They may go to church and take communion. They may even sing, "God Bless America" on the Capitol steps – but increasingly their inner thought life is not what it seems to be.
Inside they seethe at "red state" America. We watch the weird, angry behavior of prominent Democrats like Al Gore, Ted Kennedy, Howard Dean or even John Kerry and we scratch our heads in wonder. Who are these people? What are they thinking? What caused all this anger, and why is it directed at fellow Americans? The furious fringe is taking over the party. They are solidified in their sense of victimhood. They aren't looking for compromise, but for total victory – revenge almost – in fulfilling their vision for a new America, one that has nothing to do with biblical Christianity or Judaism, the pumping heart of true Americanism.
Last November, famous Soviet Jewish dissident Natan Sharansky wrote a piece for Commentary Magazine in which he made clear that anti-Semitism and anti-Americanism were related. Both express hostility toward the "moral clarity" of Jews and Christians and their shared love of liberty. Anti-Americanism, like anti-Semitism, is increasingly evident both globally and locally – and you'll find them both in my angry Democratic Party!
Now here's the sobering reality: Defeating "angry leftists" at the polls does not solve our problem any more than disarming a crazy person makes him a safe roommate. If I am right that the Democrats (under current leadership) are no longer an American party in any traditional sense, then this has massive implications for our two-party system – which depends on mutual respect and common goals. It's as if Israel were forced to accept radical Palestinians from Gaza as voting members of the Jewish state. Needless to say, shared power combined with radically opposing agendas would spell disaster.
Democracy is too vulnerable a system to withstand an entrenched and determined hostility, serving no higher purpose than itself. Whether or not you call this treachery hardly matters. The end result is the same – conflict, not compromise.
Everyone is talking about the growing red-state /blue-state divide in America. The words "parallel universe" have even been used to describe the two ethics that dominate our political scene. To put it simply, the red side believes in "one nation, under God," and the blue side doesn't. We think rights come from our Creator, they think rights come from our government. We think there are moral absolutes, they think everything is relative, including the Constitution.
Yes, a paradigm shift is in process, a change in national political character that could destroy any hope of national security – from winning the global war on terror to defending our interests in the Middle East, including Israel, to defending our borders right here at home. The "PC" movement that Newsweek famously called "totalitarian" in 1990 is alive and well – and now controls one of our two major parties.
In "Fascism, corruption and my 'Democratic' Party" – written before the 2000 election – I use expressions like "fascism" and "cold civil war" to make the point that America faces an immediate and very real danger from within – a growing anti-traditional, "party first" mentality among "Clinton Democrats" that would stop at nothing to achieve power and remake America in their politically correct image. Although the attacks of 9-11 seemed to inspire the "new patriotism" Ronald Reagan sought, in the end nothing really changed.
Witness how my party acted during the Iraq War – undermining the president at every opportunity – even while knowing America's terrorist enemies were taking comfort in words like "liar" and "fraud" and "regime change." It was a very sad thing to watch for those of us who remember a different Democratic Party. At this point, our only hope is for the public to wake up to what is happening. It won't be easy – for reasons I'll explain – but traditional Democrats can turn the tide by blowing the whistle on our own party.
Mainstream Democrats, especially Jews, better start understanding what is at work here. Time is running out. This political party, which still smiles at you and offers you "a cold soda," sadly no longer thinks like you do, or shares the same loyalties.
Now here is our big problem. These Democrats don't need to win elections the usual way. All they need to do is solidify their angry base – then entrench like an occupying army – and wait until Americans are desperate for a political "change." No one can break the stranglehold of a party that has a solid 40-45 percent base (as some experts claim), and few moral limits.
First, there's no oxygen for a third party, at least not for one that has any chance of winning the presidency. But, meanwhile, these anti-traditional Democrats can undermine the system. They can quietly block legitimate votes in the Senate; they can noisily filibuster judges; they can emotionalize debate, use their power to politicize and subvert committees, force damaging scandal hearings – and do all this while networking with their secular media allies to pressure the public. They can campaign perpetually, wage the politics of personal destruction – they can infiltrate, obfuscate, accuse, demoralize and defeat at every opportunity. Call it permanent gridlock – a wrestling stranglehold just waiting for the pin.
It doesn't sound very American, does it?


Posted by: Mark Espinola || 05/25/2004 2:24:55 AM || Comments || Link || E-Mail|| [6506 views] Top|| File under:
Paleosnuffies murder Paleo children?
hat tip rottweiler
Official IDF Source Confirms: Have Photos of Palestinians Killing 2
Palestinian Children
An official IDF source confirmed Amir Orens' 21 May story this afternoon to IMRA that two Palestinian children who died in the Rafah procession incident were murdered by Palestinian gunmen and that the IDF photographed the shooting. The official IDF source explained that the pictures have not been released to the media because information derived from the photographs would compromise security in the field at this time.


go to link for whole story.
Posted by: muck4doo || 05/25/2004 1:08:19 PM || Comments || Link || E-Mail|| [6482 views] Top|| File under:
Iraq-Jordan
Amnesty International Wants Iraqi Prison To Stay
A leading United States Bashing inhuman rights group disagreed with President George W. Bush over the fate of the Iraqi prison at the center of the abuse scandal. In a prime-time speech on postwar Iraq on Monday, Bush pledged to demolish Abu Ghraib prison as "a fitting symbol of Iraq's new beginning." Scores of U.S. lawmakers from both parties have advocated leveling the prison, also a symbol of Saddam Hussein-era torture. But Amnesty International challenged Bush's plans, arguing that leaving Abu Ghraib standing could help in prosecuting crimes committed there under Saddam. An Amnesty representative said tearing down the prison could destroy evidence of torture by Saddam's regime. He said it could prevent a "detailed accounting" of crimes at the notorious Baghdad-area facility.


so... when has AI given a rats ass about Saddam's crimes at the Prison or his mass-graves, rape squads, rape rooms, people shreadders, etc....?


Meanwhile, even more inmates than previously reported will be freed soon from Abu Ghraib prison. Brig. Gen. Mark Kimmitt said the U.S. military will release between 580 and 600 prisoners on Friday from the prison. Kimmitt had previously said more than 400 prisoners would be freed on Friday.
Hint to writer: 580 (and 600) is/are more than 400. Please report to Mrs. Graham for basic 2nd grade education.... (Dont these liberal arts collages teach anything anymore??)
He said another release will take place on June 4. The military routinely releases detainees from the prison, even before reports of abuse there.


So why mention it?




Personally I think we should level the prison, salt the earth, and then build a memorial to all of Saddam's victims.
Posted by: CrazyFool || 05/25/2004 6:06:04 PM || Comments || Link || E-Mail|| [6503 views] Top|| File under:
Sarin Confirmed!
Comprehensive testing has confirmed the presence of the chemical weapon sarin in the remains of a roadside bomb discovered this month in Baghdad, a defense official said Tuesday. The determination, made by a laboratory in the United States that the official would not identify, verifies what earlier, less-thorough field tests had found: the bomb was made from an artillery shell designed to disperse the deadly nerve agent on the battlefield.


That solves the riddle of where the chem weapons went. The rounds were repainted and stashed with convential rounds.

The origin of the shell remains unclear, and finding that out is a priority for the U.S. military, the defense official said. Some analysts worry the 155-millimeter artillery shell, found rigged as a bomb on May 15, may be part of a larger stockpile of Iraqi chemical weapons that insurgents can now use. But no more have turned up, and several military officials have said the shell may have been an older one that predated the 1991 Gulf War.


Doesn't matter. The fact that it wasn't color-coded indicates it was concealed on purpose. I'll bet training rounds are still color-coded, aren't they?

It likewise is not known whether the bombers knew they had a chemical weapon.


That doesn't matter, either, even though I'm guessing they did. The cat's out of the bag now. We know where to look...

Military officials have said the shell bore no labels to indicate it was anything except a normal explosive shell, the type used to make scores of roadside bombs in Iraq.


It may not even have been the first. It may have only been the first we noticed...

No one was injured in the shell's initial detonation, but two American soldiers who removed the round had symptoms of low-level nerve agent exposure, officials said last week.


If they'd been standing further away they wouldn't have and it would have been just another boom...

The shell was a binary type, which has two chambers containing relatively safe chemicals. When the round is fired from an artillery gun, its rotation mixes the chemicals to create sarin, which is supposed to disperse when the shell strikes its target. Since it was not fired from a gun but was detonated as a bomb, the initial explosion on May 15 dispersed the precursor chemicals, apparently mixing them in only small amounts, officials said then. In battle, such shells would have to be fired in great numbers to effect a large body of troops.
Posted by: Frank G || 05/25/2004 17:06 || Comments || Link || E-Mail|| [6532 views] Top|| File under:
Sergeant Who Talked About Abu Ghraib Prison Disciplined
A U.S. Army sergeant who gave an insider's view of Abu Ghraib prison to the media has lost his security clearance and has been disciplined by the military for speaking out, he told The Associated Press on Tuesday. Sgt. Samuel Provance said that although soldiers he served with in Iraq were treating him as a pariah, he would not change a thing if given a second chance.

Yup, it's Sammy Provance, of secret computer network fame

"My soldiers who were at Abu Ghraib are so scared now they're not even talking to me anymore - I'm like a villain, but would I do it again? Of course I would, because I stand behind what I said," Provance said in a telephone interview from Heidelberg, Germany, where his military intelligence unit is based. "I knew what was being reported was not true." Provance, 30, is with the 302nd Military Intelligence Battalion, a unit of the 205th Military Intelligence Brigade, which has been implicated in the abuse at Abu Ghraib. The scandal broke after photographs were made public of U.S. soldiers abusing prisoners, sparking worldwide outrage. Unlike early reports suggesting the abuses were failings by individual soldiers, Provance told the AP and other media outlets that interrogators at the prison viewed sleep deprivation, stripping inmates naked and threatening them with dogs as normal ways of dealing with "the enemy." Provance, who was in charge of a computer network at the prison for five months ending in February, said he had not seen abuse himself but was told about it by interrogators.

Which makes him a "expert".

Provance, of Williamsburg, Va., was notified by the Army that he was an official witness in the case after the scandal broke, and on May 14, his company commander ordered him not to talk with anyone about what he had seen, he said. Instead, he decided he would give interviews to set the record straight. "I wanted to make sure I got out what I could in what time I had before I was silenced at a higher level," he said. "I'm standing behind my First Amendment right to free speech, and it's a matter of does the constitution have more weight than a company level commander."

Our boy Sammy thinks he's a constitutional scholar, or the guy in the next bunk is.

On Friday, Provance was called before his battalion commander, who yanked his clearance to work at top secret sites and administratively "flagged" him, meaning he cannot receive honors, awards or seek promotion until the status is removed.

You can add seek re-enlistment to that list. Plus there's that little matter of failure to follow a direct order.

A spokesman for V Corps, which oversees Provance's unit, said he knew of no disciplinary action, but that the sergeant had been ordered not to talk to the media. "The last word I got is that he was given an order not to talk with anyone about the case while the investigation was ongoing, and if any type of action was levied against him, it would be a result of him not obeying that order," said Lt. Col. Kevin Gainer. "It could compromise the whole investigation by putting out information and maybe influencing others."

Same as when a civilian judge put's a gag order on people during a trial, it don't come close to violating the First Amendment. Sgt. Provance, meet the UCMJ.

Provance said he has been in the Army for five years and would like to stay, but that it might not be possible. "I like the Army, the Army is a great organization, it's just there are individuals within it that screw it up," he said. "I would like to believe I have a future in the army, but I don't know what's going to come out of this."

You're gonna come out of it, the Army, that is.
Posted by: Steve || 05/25/2004 4:33:31 PM || Comments || Link || E-Mail|| [6472 views] Top|| File under:
Afghanistan/South Asia
Bangladesh Heading Toward Wahhabi State
EFL


On May 21, 2004, a powerful homemade bomb rocked the Sufi shrine of Hazrat Shahjalal in the northeast Sylhet of Bangladesh that resulted in the death of two local men. The bomb was either planted or hurled at devotees attending the Jumma prayer.


Sounds like the local version of Lashkar e-Jhangvi, doesn't it?

An estimated 50-60 people had received injuries from the blast. Among them was British High Commissioner Anwar Chowdhury, the newly appointed diplomat for United Kingdom to Bangladesh. Mr. Chowdhury is originally from Sunamganj, Bangladesh. His visit to the shrine was widely publicized. Therefore, there is ample reason to believe that the bomb was targeted for him....


I'd say that was a good guess. The fact that it's a Sufi shrine would be gravy...

There is more to the Sufi shrine blast than meets the eye... Only in January 2004, another powerful bomb rocked the sleepy provincial town... One of the very vocal Islamists by the name Maulana Delwar Hossain Saidee, a Jamaati-e-Islami politician, visited Sylhet town admonished the local Muslims for venerating the Sufi saint Shahjalal...No sooner had Maulana Saidee leave Sylhet town a powerful bomb was detonated.


more in the article - the Sunni Wahabis actually hate the Ahmaddyas even more than they hate the Sufis or the Shia.
Posted by: mhw || 05/25/2004 1:58:53 PM || Comments || Link || E-Mail|| [6475 views] Top|| File under:
Iraq-Jordan
Holiest Shiite Muslim shrine damaged in Najaf

Car bomb explodes in Baghdad

Tuesday, May 25, 2004 Posted: 12:16 PM EDT (1616 GMT)


BAGHDAD, Iraq (CNN) -- The holiest of Shiite Muslim mosques was mysteriously damaged Tuesday, as violence continued in the Iraqi capital.

In Najaf, the Imam Ali Mosque -- the holiest of all Shiite Muslim shrines --was damaged by some type of explosion outside its walls, but it was not at all clear what -- or who -- caused the minor damage. A U.S. military spokesman told CNN that coalition forces were not involved in any fighting near the shrine and did not fire any mortar or artillery near the mosque that could account for any damage.

Angry Iraqis gathered outside the mosque to protest. Coalition forces have been battling a militia loyal to radical Shiite cleric Muqtada al-Sadr in and around Najaf and the neighboring city of Kufa, but U.S. officials have repeatedly said they took great pains to avoid the sensitive shrines.
A lot of thought needs to be given as how to correctly isolate and identify Arab on Arab violence like that promoted by Zarqawi. He may well destroy some of the Shia shrines solely to try and shift blame upon the United States. We may need to cordon off these sites without occupying them just to protect them from such a sneak attack.

The slaughter of Shias touches on another Zarqawi beef with bin Laden.

While both men follow the strict code of Salafi Islam, which reckons Shias as apostates, bin Laden prides himself on being a unifying figure and has made tactical alliances with Shia groups, meeting several times with Shia militants ... Zarqawi, by contrast, favours butchering Shias, calling them "the most evil of mankind . . . the lurking snake, the crafty and malicious scorpion, the spying enemy, and the penetrating venom" ... US military officials hold Zarqawi responsible not only for assassinating Shia religious leaders in Iraq but also for the multiple truck bombings of a Shia religious festival in March that killed 143 worshippers ... But although bin Laden and Zarqawi differ on strategy, Zarqawi too cloaks his plans for mass murder in the language of the religious zealot.

Posted by: Zenster || 05/25/2004 1:47:32 PM || Comments || Link || E-Mail|| [6488 views] Top|| File under:
Africa: Subsaharan
Sudanese Christians protest forced eviction from church premises
A strong worded letter signed by Sudanese Church leaders to the government on Sunday has accused the Islamic authorities of forcibly occupying a church in the Sudanese capital, Khartoum. Bishops Daniel Deng and Ezekiel Kondo and Reverend Enock Tombe of the Episcopal Church of the Sudan (ECS) argued that armed police arrived at the ECS Guest House without any warning, bringing a court order for the immediate evacuation of church personnel and property from the building. Deng, Secretary to the Episcopal Council, stated that the court order which authorized the use of force was designed to cause maximum disruption to church activities simply because there was no advance notice of the eviction, which served to prevent any appeal to a possible stay of action. Lawyers requested the court order for details of the court order, but were denied, he added.

According to the church, the event highlights the vulnerability of Christians in northern Sudan under Sudanese sharia law, imposed in 1983. Southern Sudanese rebels at peace talks in Naivasha, Kenya have demanded exemptions from the implementation of sharia law to Christians. The government of President Omer al-Bashir has allegedly confiscated church properties with impunity since taking power in a 1989 military coup. Sunday's incident marks the fourth time ECS church properties have been raided by the police.
Posted by: TS(vice girl) || 05/25/2004 1:26:36 PM || Comments || Link || E-Mail|| [6467 views] Top|| File under:
Afghanistan/South Asia
Top Terror Suspect Killed, Says Musharraf
Pakistan's president claimed yesterday that a top terror suspect responsible for several attacks in China has been killed by Pakistani security forces in the northwestern tribal region. "He was one of the most wanted terrorists in China. He was killed here," President Pervez Musharraf told a televised gathering of students in Islamabad. Musharraf did not identify the suspected terrorist or say precisely when or where he was killed.

I'm thinking that the Chinese will want a little more proof.

Pakistan's army killed dozens of suspected terrorists, including foreigners, in an operation two months ago in Wana, a district of the South Waziristan tribal region near the border with Afghanistan. The rugged area is believed to provide refuge to Al-Qaeda fighters — possibly including leader Osama Bin Laden — after the Taleban regime that hosted them in neighboring Afghanistan was toppled by a US-led military campaign in late 2001. None of the identities of foreigners killed in the March operation have been revealed, but none was believed to be a main Al-Qaeda leader. Forty-eight Pakistani troops died. Security forces arrested 163 suspects, many of them local tribesmen who were subsequently freed. But officials said that others included Arabs, Chechens, Uzbeks and ethnic Uighurs from southwestern China.

Got any names? Videos, photos, rock carvings, anything?

Wary of further casualties, the Pakistani government has since been working through tribal intermediaries to get low-level Al-Qaeda and Taleban fugitives to accept an amnesty and lay down arms. In return, they would be allowed to stay in the tribal regions. No foreigners have accepted the offer. Musharraf said yesterday that the Pakistani Army remains present in South Waziristan and warned that the fugitives would be eliminated if they do not surrender.

"I warn you again, don't make me come in there!"

"I know that Al-Qaeda people are hiding there," Musharraf said. "I am 500 percent certain."

So are we, the question is are you gonna do anything about it.

Musharraf said that Al-Qaeda fugitives were behind almost all acts of terrorism in Pakistan, including two attempts to assassinate him in December.
Posted by: Steve || 05/25/2004 12:15:29 PM || Comments || Link || E-Mail|| [6470 views] Top|| File under:
Africa: Subsaharan
UN Troops + Teenage Refugees = Sex
Teenage rape victims fleeing war in the Democratic Republic of Congo are being sexually exploited by the United Nations peace-keeping troops sent to the stop their suffering. The Independent has found that mothers as young as 13 - the victims of multiple rape by militiamen - can only secure enough food to survive in the sprawling refugee camp by routinely sleeping with UN peace-keepers.

Who John F**king Kerry wants to run Iraq

Testimony from girls and aid workers in the Internally Displaced People (IDP) camp in Bunia, in the north-east corner of Congo, claims that every night teenage girls crawl through a wire fence to an adjoining UN compound to sell their bodies to Moroccan and Uruguayan soldiers. The trade, which according to one victim results in a banana or a cake to feed to her infant son, is taking place despite a pledge by the UN to adopt a "zero tolerance" attitude to cases of sexual misconduct by those representing the organisation.

I think the only "zero tolerance" the UN has is to any accountability.
Posted by: Steve || 05/25/2004 10:18:59 AM || Comments || Link || E-Mail|| [6487 views] Top|| File under:
Iraq-Jordan
Hopefully just a Foggy Bottom humor check
US closes in on deal with Iraqi cleric


Hopefully the striped pants guys are just being polite in listening to this drivel.


Despite battles in two cities Monday, officials say talks are under way to turn Moqtada al-Sadr's army into a political group If the deal pans out, it could bring to an end the seven-week conflict. The hope is that by engaging Sadr politically, the coalition can neutralize him militarily. His militia might also eventually be integrated into the Iraqi national security forces.

Sure, that'd work.


As early as Tuesday, two representatives from Sadr's office will meet with two representatives of Paul Bremer, the US administrator in Iraq, says Adnan Ali, the head of the political bureau of the Dawa Party. "If everything goes smoothly there will be an announcement between the two rivals within 24 hours," says Mr. Ali, who is also an aide of Governing Council member, Ibrahim al-Jaffari. Dr. Jaffari is one of the Governing Council members involved in the negotiations who also aspires to be part of the interim government after June 30.


Sadr waited too long. It's not good to try dictate terms when you're losing across the board


The four-point agreement, which has already been agreed to by Sadr, according to Ali, calls for the Mahdi Army to become an unarmed political movement and requires the Mahdi Army to return all government property - such as police cars, buildings, and guns - to the state. Coalition forces agree to pull out of the holy cities immediately. The possible accord also obligates Sadr to be tried by an Iraqi court if he is asked to do so after the transfer of authority June 30th


Iranian wishful thinking.
Posted by: RWV || 05/25/2004 10:22:17 AM || Comments || Link || E-Mail|| [6471 views] Top|| File under:
Israel-Palestine
Arab League's program - still OK to murder Jews while "combating occupation"
JORDAN TIMES 24 May '04:"Leaders adopt reform plan" By Alia Shukri Hamzeh
TUNIS - Arab leaders on Sunday concluded their 16th summit after endorsing a widely debated blueprint for ... reforms in the region. The 13-point document... is part of Arab government's efforts to push off Washington's controversial "Greater Middle East Initiative," expected to be presented to the G-8 summit in June. Arab diplomats emphasised the significance of adopting their own reform document in order to present it to the industrialised group and avoid imposition of the US initiative, which presses for political reforms in the region under claims it was a fertile ground for terrorism. The ...blueprint of agreed on principles calls for greater political freedom, good governance and transparency, advanced civil liberties and human rights, women's rights and judicial reforms. The fight against terrorism was included in the document, which also highlights the need to solve ...the Arab-Israeli conflict in order to allow for development and political reform.


----------------------snipped, go read it at the link----
Posted by: Mark Espinola || 05/25/2004 1:52:45 AM || Comments || Link || E-Mail|| [6472 views] Top|| File under:
New Israeli "Chemical Bullets"
Exclusive

- The International Press Center (IPC) [Official PA website]
May 24, 2004: Medical sources in the city of Qalqilya revealed to IPC correspondent that the Israeli occupying forces (IOF) have began using a new chemical weapon against the Palestinian people, and that the first victim of that weapon was Mazen Yassin, 45, who was extra-judicially executed on Thursday morning. The IOF has assassinated Yassin, who is the leader of the Ezzeddin Al Qassam Brigades, the military wing of Hamas movement, in the Qalqilya province, by shooting him and leaving him lying on the ground wounded for hours, preventing ambulances or doctors from rescuing him.

Slowly leaking blood, wracked with pain, sounds good to me.

After making sure he was killed, the occupying forces allowed

Dr. Mohammed Al Hashem

, a doctor in the city's health department, to examine Yassin's body. Dr. Al Hashem spoke to IPC's afterwards, saying that Yassin was shot with a bullet polluted with an unknown chemical material, which eases the peeling of skin and hair from the victim's body to the extent that touching the skin leads to peeling it immediately, along with traces of an unknown white material around the lips. Eyewitnesses were shocked of the scene of the body, especially from the white material that spread around Yassin's lips.

Maybe he was eating a powdered doughnut before he got shot?

Dr. Al Hashem said that the Israeli soldiers kidnapped Yassin's body after killing him and took him behind the "Green Line" then returned him back to the Red Cross seven hours afterwards. Al Hashem asserted that Yassin was shot once with a bullet that penetrated the left side of the pelvis, pointing out that his wounds were not lethal.

Since he's dead, I'm thinking maybe the doc was wrong.

He also noted that whenever he touched the body of the victim, skin and hair would easily peel off the touched area, which clearly indicated the presence of a foreign chemical substance in his body. "I have worked on killed bodies since 1987, and I've never seen such a case. He (Yassin) might have been shot with a bullet holding some sort of a chemical material that slowly spread through his body to kill him," Dr. Al Hashem said.

And the good doctor wouldn't lie. Right?

He added that he asked permission from the victim's family to do an autopsy on Yassin's body, but they refused in respect of their son's soul, before handing them the body for burial. This was not the first time IOF used unknown chemical material to oppress or deter the Palestinian people. In the beginning of the Al Aqsa Intifada, Israeli soldiers fired tear gas canisters at Palestinian protestors, mixed with a nerve agent, leading to severe muscle spasms and seizure-like symptoms in all those who inhaled the gas.

Ah ha! That explains it, they used the dreaded Seethe Gas!
Posted by: Mark Espinola || 05/25/2004 1:55:53 AM || Comments || Link || E-Mail|| [6471 views] Top|| File under:
Afghanistan/South Asia
Musharraf tells it like it is
President Pervez Musharraf appealed to Pakistan's young people on Monday to shun the forces of conservative Islam, warning that extremism and militancy threaten the country's future. Musharraf, who critics say has not done enough to match his rhetoric against radical Islam since coming to power in a bloodless military coup in 1999, was hard-hitting in a speech broadcast live on state television. "What is the biggest source of extremism? Unfortunately mosques are misused, loud speakers are misused, not all... and a few madrassahs are misused to spread hatred, create divisions," Musharraf, dressed in his general's uniform, told a youth conference in Islamabad. "We cannot allow that." He said Pakistan was a victim of misperceptions in the outside world, where it was blamed for violence in Afghanistan, insurgency in Indian-controlled Kashmir, nuclear proliferation, and for being a haven for "extremists" causing terrorism abroad. "These misperceptions, what damage can they do to us?" he asked a few hundred students from across the country. "I will not go into details but let me tell you that they can lead to such serious consequences that Pakistan will be incapable of bearing it."

Musharraf, a key ally of the United States in its war on terror, has angered hardline Islamic groups for abandoning the Afghan Taliban after September 11, 2001. "We are in the eye of a storm," Musharraf said. "If we get out of the storm we rise, the road ahead is great, if we don't, we jump in the storm." He has often spoken on reform and moderation in the deeply Islamic country of about 150 million people but has remained careful in the past not to directly provoke the powerful mullahs. However, he sounded more aggressive on Monday. "Instead of behaving like an ostrich, hiding the face in the sand in front of dangers, we must confront these dangers realistically and squarely," he said. "You must condemn and counter any religious personality who is dividing you and fuelling hatred and sectarianism and promoting militancy in any form." Musharraf said militants involved in attacks in mosques, bombings and firefights were the real enemies of Islam and quoted the 18th-century French philosopher Voltaire: "Beware of a man who says believe in God as I do, otherwise God will punish you. Because he would say tomorrow, believe in God as I do, otherwise I will kill you."
Posted by: TS(vice girl) || 05/25/2004 8:54:50 AM || Comments || Link || E-Mail|| [6471 views] Top|| File under:
Israel-Palestine
'Pal' Arab Terror threat: We'll kill Madonna
By GORDON SMART and MARTEL MAXWELL The Sun (UK)
MADONNA has axed three gigs in Israel - after terrorists threatened to kill
her and her kids. The singer was terrified by a blitz of poison-pen letters. Madge "freaked out" when she learned of a terrorist plot to kill her two young children if she performed in Israel. She first planned to defy the extremists but cancelled after the unnamed Palestinian group mentioned details about Lourdes, seven, and three-year-old Rocco in a series of threatening letters.

A source said: "The notes were unbelievably scary. Madonna is a strong woman
but she freaked out when her kids were mentioned. At first she was prepared to go on stage anyway and hire extra security. But she was not ready to take chances with her kids - they are her whole world."

The threats were sent to the singer's offices in Los Angeles. They became more frightening as they displayed in-depth knowledge of the star's closest aides. The source added: "It became clear that these people were not messing around - they even knew intimate details like who her personal staff are. She thought she was being targeted because of her Jewish Kabbalah religion. But this group were threatening her because she represents many things they hate about the West."

Madonna, married to Brit film director GUY RITCHIE, has not performed in Israel since her 1993 Girlie Show. She had booked three dates in September at the Tel Aviv stadium - including a televised concert on September 11 to mark the third anniversary of al-Qaeda's attacks on America. Madonna's people last night insisted the Israel leg of her Re-Invention tour has been cancelled because the singer wants to concentrate on Europe. But insiders say nothing except this security alert would have stopped her travelling to Tel Aviv.
Posted by: Mark Espinola || 05/25/2004 1:54:24 AM || Comments || Link || E-Mail|| [6486 views] Top|| File under:
Iraq-Jordan
Chalabi and a US oil-for-reconstruction audit
EFL as usual


The raid on Ahmad Chalabi's house and offices came as the Iraqi National Congress leader was preparing a potentially devastating audit of how Iraq's oil resources and seized assets were being disbursed by the chief of the Coalition Provisional Authority, L. Paul Bremer. The audit of the Development Fund of Iraq was scheduled to be finished in October by the firm of KPMG, the same company the Iraqi Governing Council hired to review Saddam Hussein's management of the U.N. oil-for-food program.


Did we hire the same UN clowns to pay this stuff out too?


The DFI, worth approximately $6 billion, is kept in the New York Federal Reserve Bank. Its checks are signed exclusively by Mr. Bremer and it includes Iraq's oil revenues, the remainder of unspent funds from the U.N. oil-for-food program, and any assets seized by coalition forces after the liberation. An American draft U.N. resolution released yesterday would place the DFI under the control of the new caretaker government scheduled to take power on July 1, but an international auditing committee would remain to conduct oversight of the spending of the program. That committee never got off the ground during the American-led occupation of Iraq.
"There was no oversight," a former CPA official who had direct knowledge of spending from the DFI told the Sun. This source said that many of the Iraqi ministries were replete with inflated employee rolls, or ghost employees, meaning that when salaries were paid out of the fund for the reconstruction of Iraq, they would often go straight to the pockets of politically connected Iraqis.


And now for something completely different.


In an interview yesterday, retired CIA spymaster Duane Clarridge said he did not think Mr. Chalabi gave secrets to Iran. "I've known they have been dealing with the Iranians forever," said Mr. Clarridge, who advised the INC in the late 1990s on an insurgency plan. "When Chalabi and [his spy chief] Arras Habib Karem were running the operations up north for the CIA, the only way they could get in there was through Iran." Mr. Clarridge said he believed the raid only strengthened Mr. Chalabi's popularity with Iraqis and undermined the CIA's goal of undermining him. "They have been overdosing on dumb pills in Washington. No amount of money can buy what the U.S. government gave Chalabi for gratis by vandalizing his home," he said.


Unless, of course, that was the idea.
Posted by: someone || 05/25/2004 5:35:51 AM || Comments || Link || E-Mail|| [6473 views] Top|| File under:
Former Baathists Claim Abuse in Prisons in Northern Iraq
Former Iraqi detainees held in northern Iraqi prisons have claimed that they suffered far more abuse than detainees in Baghdad's Abu Ghurayb prison, Cairo's MENA reported on 24 May. The news agency spoke with Iraqis detained in Kirkuk, Mosul, Tel Afar, Tikrit, and Bayji. Most of the former detainees worked for the Hussein regime -- some 6,000 Arabs and 1,800 Turkomans in Kirkuk and Mosul alone. Sixteen Arab and Turkoman families reported receiving the remains of their relatives who died in coalition custody. They were reportedly not told the cause of death and reported bruised and injured corpses. Some former detainees claimed to have been forced to stand in dark half-meter rooms and allowed only one meal a day.
Posted by: Mike Sylwester || 05/25/2004 7:34:56 AM || Comments || Link || E-Mail|| [6471 views] Top|| File under:
Caucasus
Russian Security Officer Says He Belonged to Kidnapping-Murder Unit
The independent Ingush website ingushetiya.ru posted a statement on 22 May addressed to Russian Prosecutor-General Vladimir Ustinov from a Federal Security Service (FSB) officer who recently ended a tour of duty in Ingushetia. The signatory, Igor N. Onishchenko, admitted to having worked since early 2003 as a member of a death squad in Ingushetia, during which time he worked with five other officers, abducting and murdering people suspected of either openly criticizing Ingushetia's President Murat Zyazikov or of links to the Chechen resistance. The quota they were required to fill was a minimum of five detentions per week.

Onishchenko said that on orders from the head of the FSB department in Ingushetia, General Sergei Koryakov, "I personally ... crippled more than 50 people and buried about 35." (Koryakov was commandeered to Ingushetia by Russian President Vladimir Putin and FSB Director Nikolai Patrushev, Onishchenko wrote, referring to hearsay.) Specifically, Onishchenko claimed to have personally tortured and killed an unnamed local prosecutor who had allegedly collected materials incriminating Koryakov, and whom Koryakov "had been hunting down for a long time." The website construed that statement as a reference to 29-year-old Rashid Ozdoev, a senior assistant to the Ingushetian prosecutor who was responsible for liaison with the local FSB.

Ozdoev was himself abducted on 11 March and taken to the infamous detention center at the Russian military base at Khankala in Chechnya. His family has appealed both to President Zyazikov and to Russian President Putin for help in locating him, but without success. In an article published on 15 April in Novaya gazeta, journalist Anna Politkovskaya wrote that at the time of his disappearance, Ozdoev had just completed an investigation of the recent wave of disappearances of residents of Ingushetia, and had collected materials implicating both local law enforcement officials and Koryakov. He had sent those materials to Prosecutor-General Ustinov. Politkovskaya also quoted Ozdoev as having told his father that he was aware of the risk he was taking in doing so, but adding, "If the agency I supervise is implicated in abductions and murders, then I am the sole person in Ingushetia who has the legal right to demand" that appropriate measures be taken to stop those killings.

On 26 April, Zyazikov finally agreed to meet with Ozdoev's father Boris and with Politkovskaya, according to "Novaya gazeta" on 6 May. During that meeting, Zyazikov claimed that there have been only seven abductions in recent months, rather than the 33 that Rashid Ozdoev documented. He then claimed to have been misinformed by the local prosecutor's office and laid the blame for the failure to locate and release people who have been abducted on the Ingushetian Interior Ministry. Interior Minister Kukushkin, a Russian who was appointed to that post following Zyazikov's election as Ingushetian president in April 2002, reportedly left Ingushetia in early April. Zyazikov reportedly plans to name his devoted supporter Yakub Kartoev to replace him, according to ingushetiya.ru on 4 May.

While ingushetiya.ru does not vouch for the authenticity of the facsimile of Onishchenko's letter that it reproduces, it does claim to have established that Onishchenko did work in Ingushetia and that the letter bearing his signature was indeed received by the Prosecutor-General's Office (it bears the relevant stamp dated 12 April) and forwarded to the subdivision of the Prosecutor-General's Office within the Southern Federal District (which stamped it on 16 April). That said, it should be borne in mind that the website is reportedly financed by Zyazikov's Moscow-based political rivals, Mikhail and Khamzat Gutseriev.
Posted by: Mike Sylwester || 05/25/2004 7:30:40 AM || Comments || Link || E-Mail|| [6471 views] Top|| File under:
Iraq-Jordan
Allegations of Abuse of Women Prisoners in Abu Ghraib Prison
From Khalifah
.... it was actually a letter scribed by a woman prisoner that first exposed what was going on in the infamous prison. The contents of a note that was smuggled out of the prison were so shocking that, at first, Amal Kadham Swadi and the other Iraqi women lawyers who had been trying to gain access to the jail found them hard to believe. It claimed that US guards had been raping women detainees. Several of the women were now pregnant, it added. The women had been forced to strip naked in front of men, it said.

Swadi, one of seven female lawyers now representing women detainees in Abu Ghraib, began to piece together a picture of systemic abuse and torture perpetrated by US guards against Iraqi women held in detention without charge. This was not only true of Abu Ghraib, she discovered, but was, as she put it, "happening all across Iraq". In November 2003, Swadi visited a woman detainee at a US military base at al-Kharkh, a former police compound in Baghdad. "She was the only woman who would talk about her case. She was crying. She told us she had been raped," Swadi says. "Several American soldiers had raped her. She had tried to fight them off and they had hurt her arm. She showed us the stitches. She told us, 'We have daughters and husbands. For God's sake don't tell anyone about this.'" During Swadi's visit to Abu Ghraib in March, one of the prisoners told her that she had been forced to undress in front of US soldiers. "The Iraqi translator turned his head in embarrassment," she said.

The Taguba inquiry has corroborated the contents of the letter smuggled out of Abu Ghraib by a woman known only as "Noor". The enquiry found the letter to be entirely in line with the activities going on within the prison. While most of the focus since the scandal broke three weeks ago has been on the abuse of men, and on their sexual humiliation in front of US women soldiers, there is now incontrovertible proof that women detainees have also been abused. Among the 1,800 digital photographs taken by US guards inside Abu Ghraib there are, according to Taguba's report, images of a US military policeman "having sex" with an Iraqi woman. Taguba discovered that guards have also videotaped and photographed naked female detainees. Bush refused to release other photographs of Iraqi women forced at gunpoint to bare their breasts (although Congress were shown them) - ostensibly to prevent attacks on US soldiers in Iraq. However in reality this is merely to prevent further domestic embarrassment.

Earlier this month it emerged that an Iraqi woman in her 70s had been harnessed and ridden like a donkey at Abu Ghraib and another coalition detention centre after being arrested last July. UK Labour MP Ann Clwyd, who investigated the case and found it to be true, said, "She was held for about six weeks without charge. During that time she was insulted and told she was a donkey."

Several women are housed in solitary confinement, within cells 2.5m long by 1.5m wide. There remain extremely troubling questions as to why these women came to be classified as "security detainees" - a term invented by the Crusaders to justify the indefinite detention of prisoners without charge or legal access, as part of the war on terror. According to Swadi, who managed to visit Abu Ghraib in late March, the allegations against the women are "absurd". "One of them is supposed to be the mistress of the former director of the Mukhabarat. In fact, she's a widow who used to own a small shop. She also worked as a taxi driver, ferrying children to and from kindergarten. If she really had a relationship with the director of the Mukhabarat, she would scarcely be running a kiosk. These are baseless charges," she adds angrily. "She is the only person who can provide for her children." The women appear to have been arrested - not because of anything they have done, but merely because of who they are married to, and their potential intelligence value. US officials have previously acknowledged detaining Iraqi women in the hope of convincing male relatives to provide information; when US soldiers raid a house and fail to find a male suspect, they will frequently take away his wife or daughter instead. ....
Posted by: Mike Sylwester || 05/25/2004 5:53:02 AM || Comments || Link || E-Mail|| [6470 views] Top|| File under:
Israel-Palestine
Rafah arms smuggler: Profit overcomes fear
On the eve of the intifada, there were five to seven tunnels for smuggling Egyptian contraband, but more than 30 tunnels have been built over the years since September 2000, according to a Rafah merchant who ran smuggling tunnels to bring in merchandise from Egypt.

He says the large profits from the smuggling of weapons - mostly Kalashnikovs - and ammunition to Rafah "to whoever wants to buy" has overcome fears of arrest, house demolitions or getting killed.

However, he adds, Israel's military pressure and the steps taken by Egypt against the smugglers make things very difficult for them. The proof of that, he says,is the high price of Kalashnikovs, currently between NIS 25-29 per bullet - and there's a lack of ammunition in Rafah. Indeed, people in Rafah say the armed men are being very careful about every shot they take.

So why the gun sex?



The tunnels are dug at night, with short-handled hoes, says the merchant, and it takes about five months to dig an 80-meter tunnel. A critical element in the digging is getting rid of the dirt without the neighbors or Palestinian Authority officials noticing. Ever since the Israel Defense Forces demolished the neighborhoods along the border, he says, widening the Philadelphi corridor, a tunnel can take a year to dig.

Digging and smuggling are family businesses. The tunnel owners employ their sons and young relatives to dig, says the merchant, so the direct costs are not very high.

According to the merchant, the Egyptians have stiffened sentences for smugglers and tunnel operators, and he knows of people who have been sentenced to 25 years in Egyptian prison for smuggling. Therefore, the contacts with the merchants on the other side are conducted very cautiously, and often the true identity of the contact person on the other side is not known. According to the merchant, there are no operating tunnels nowadays.

Because of the activity of tanks in the border area in recent years, the diggers have deepened the shaft to as much as 13 meters below the surface, for fear the tunnels will collapse under the weight of armored vehicles. Two and a half years ago, two sons of one of the most well-known of the smugglers were killed while digging a new tunnel: actually, they drowned when a water main was struck and the tunnel filled with water.

These people aren't very bright.



A Palestinian security source says that recently the tunnel diggers have been using machinery for the digging, which has greatly accelerated the pace of the work, reducing a tunnel's construction to a few weeks. But another Palestinian security source expresses his doubts about that.

The IDF says that since September 2000, more than 90 tunnels have been located and shut down. But both the merchant and other Palestinian sources say that often, the IDF counts an existing tunnel twice or more times, because a new shaft is dug to the actual tunnel once the IDF closes the original shaft. The PA is known to have closed seven tunnels in recent years and arrested those involved in tunnel digging.

Indicates failure to bribe the right people.



The merchant, a PA security official, and a member of the Popular Resistance Committee, all told Haaretz that the tunnels are too narrow to smuggle large amounts of weapons or large weapons through the tunnels. "If it were possible to smuggle a Katyusha, we would have used them by now," says the Popular Resistance Committee man. All three say Israel deliberately inflates the importance of the tunnels for smuggling. The tunnels are about 80 centimeters wide and 80 centimeters high. Only thin youths, says the heavyset merchant, can dig the tunnels and move through them.

The tunnel picture with the article is at least twice that size. But Arabs are allowed to be pathological liars, cos its their culture.



Posted by: Phil B || 05/25/2004 4:40:10 AM || Comments || Link || E-Mail|| [6470 views] Top|| File under:
Iraq-Jordan
Concern over Iraq security firms
Large dose of Aunty's vitriol anyone?



There is growing concern about the role of private security firms operating in Iraq, a BBC report has revealed.
Some security personnel claim their lives are being put at risk as they are asked to do the work of regular forces. The investigation, by Radio 4's File on 4 programme, came as two Britons - one a bodyguard - were killed in a Baghdad rocket attack on Monday. International Human Rights judge Richard Goldstone called for the work of firms in Iraq to be regulated. Mr Goldstone said no government should use private contractors to do the work of regular armies because of their lack of control and accountability. He said the situation in Iraq was "crying out" for international regulation.

More and more security staff are being killed in Iraq, but the exact number of private security firms working there is not known. However estimates say that they take 10% of the country's security budget. British companies working in Iraq employ mainly former soldiers who reportedly make as much as £500 a day. Speaking to File on 4, some security staff claimed they had been given inadequate equipment and had to work alongside inexperienced and poorly trained recruits.

Vetting procedures were also questioned after the discovery that one British company hired a former soldier with convictions for helping loyalist paramilitaries in Northern Ireland. Another company with a major contract in Iraq was found to have employed two South Africans linked to atrocities carried out under the apartheid regime.

The two Britons killed in Iraq on Monday died in a rocket attack only yards from the coalition headquarters in Baghdad. A third Briton was injured in the attack. Foreign Secretary Jack Straw said the deaths were shocking and showed the risks civilians had to take in Iraq. Twelve British civilians had now died in Iraq since July last year, the Foreign Office said.

[EFL]

...one British company hired a former soldier with convictions for helping loyalist paramilitaries in Northern Ireland...
Precisely the sort of people we need in Iraq - completely ruthless.

Posted by: Howard UK || 05/25/2004 4:37:49 AM || Comments || Link || E-Mail|| [6468 views] Top|| File under:
Fallujah Resistance Gave US Troops Three-Day Grace Period to Remove Checkpoints
From Jihad Unspun
Earlier in the week, the Iraqi Resistance in the city of al-Fallujah gave US aggressor forces a grace period of three days, ending on Friday, 21 May, during which time they were to removed all their checkpoints and roadblocks around the city. Resistance fighters had noticed the Americans setting up checkpoints to the north, east, and west of the city and therefore sent word to the American invaders telling them that they needed to remove such roadblocks before the end of Friday congregational prayers at midday on 21 May. To demonstrate that the Resistance threats are in earnest, the Resistance fighters destroyed an American tank, killing all the aggressor troops who were aboard it west of al-Fallujah on Wednesday. This attack compelled the US invaders to remove their troops from some of the checkpoints and to take down the earthen embankments they had set up at those locations. ...

The correspondent for Mafkarat al-Islam in al-Fallujah reported late on Friday that US aggressor forces were re-establishing their checkpoints on the al-Fallujah bridge east of the city, the point considered to be the main entrance to al-Fallujah. .... This measure is regarded as a new provocation by the US invaders who clearly are trying to damage the morale of the Resistance fighters in the city, Mafkarat al-Islam's correspondent writes.

Amid these developments, al-Fallujah residents ask whatever happened to the so-called Islamic Party of Iraq, a party that collaborates with the US invaders but which helped to broker the cease fire that allowed for the lifting of the US siege on the city. The resurrection of US checkpoints leading into the city are in clear violation of the cease fire agreement. The latest US measure has moved al-Fallujah residents to wonder if the cease fire was in fact nothing more than a means to allow the Americans to extract themselves from a no-win situation as they besieged a defiant city and took heavy losses in the process, and indeed to rescue themselves from an eventual defeat.

Iraqi Resistance fighters in al-Fallujah on Friday destroyed an American tank by firing three rocket-propelled grenades at it after sunset. The Resistance had observed the tank north of al-Fallujah in the area of the railroad tracks. The correspondent for Mafkarat al-Islam in al-Fallujah reported that this attack was the first Resistance attack by the al-Fallujah Resistance fighters after the end of the grace period they had given the US aggressor forces during which time they were supposed to take down their barriers and checkpoints around the city. That grace period ended with the Friday congregational prayers at midday. The Resistance had threatened that if the Americans did not remove their barricades by that time, they (the Resistance) would begin attacking the invaders.
Posted by: Mike Sylwester || 05/25/2004 4:36:13 AM || Comments || Link || E-Mail|| [6473 views] Top|| File under:
Time to Rethink Iraq's Prison Policy
First paragraph


The revelations about the treatment of Iraqi prisoners at Abu Graibh prison indicate the Army's problems that are far more widespread and serious than we have seen. This observation is based on experience, not theory. I served as a Marine officer flying F-4's in Vietnam. I was also my squadron's avionics officer and ground defense platoon leader, with 110 enlisted men under my command. I have had to make command decisions, including command decisions in combat. I was also shot down over North Vietnam, captured, and held as a prisoner of war for five and a half years. ...



Last two paragraphs


The first step in this effort is to discredit the idea that coercion will produce useful and reliable intelligence. As a former POW, I can attest to this reality. In an interrogation that lasted from May 5 until September 2, 1969, I was repeatedly tortured for information that I did not have. I had lied to the interrogator, in an effort to harm him with his superiors, and led the Communists to believe we could communicate between camps. They wanted to know how we did this. They spent untold resources trying to stop this communication, which did not exist. In the course of the interrogation, the officer began asking me unrelated questions that I had answered before. I gave him different answers this time. It infuriated him. He threatened to torture me. I reminded him that he already was doing that. He sputtered that he would force me to tell the truth. I told him he could not know if I were telling the truth.

If you have a reliable source of information to corroborate what a prisoner tells you, you run the risk of discrediting that source, since the prisoner will probably lie to you. If you have no way to check the prisoner's story, you cannot rely on it. Either way, you get nothing from torture except the undying hatred of the prisoner. And, if the torture is discovered, you bring contention to your cause. Mistreating prisoners is a losing proposition.
Posted by: Mike Sylwester || 05/25/2004 4:14:47 AM || Comments || Link || E-Mail|| [6472 views] Top|| File under:
Caucasus
Two rebel field commanders ID'd
Two field commanders involved in the organization of the May 9 terrorist attack in Grozny have been killed on the outskirts of Grozny, spokesman for the headquarters of the federal forces in the North Caucasus Col. Ilya Shabalkin told Interfax on Monday. Shabalkin said that a group of five rebels had been discovered in a search effort by federal forces in the southwestern outskirts of Grozny. "They were told to surrender but the rebels opened fire and attempted to flee. Three of them were killed in the ensuing shootout and the others fled," he said. He said two federal servicemen had been slightly wounded.

One of those killed was identified as field commander Said- Emin Elikhanov, born in 1980, and another was a Wahhabi leader from the of Urus-Martan district, Taus Udayev, born in 1978. Investigators are still attempting to identify the third rebel. Shabalkin said three Kalashnikov assault rifles with partly filled magazines, four grenades, a homemade bomb and some 500 cartridges were found at the scene of the clash.
Posted by: Dan Darling || 05/25/2004 12:31:53 AM || Comments || Link || E-Mail|| [6468 views] Top|| File under:
Russia kills 2 top rebel commanders
Russia has claimed that its troops have killed two rebel commanders who organised the assassination of the pro-Moscow Chechen leader Akhmad Kadyrov in the separatist republic of Chechnya. Moscow did not make it clear how it knew the two Chechens were involved in the attack, which has complicated Russian efforts to end a war launched by President Vladimir Putin in October 1999 and has since degenerated into guerrilla warfare. "We have liquidated the two heads of a rebel group that organised the terrorist attack in the city of Grozny, in the Dinamo stadium, on May 9," said Ilya Shabalkin, a top spokesman for Russia's military operations in Chechnya. "At this time... we are continuing our hunt for other members of the group that also took part in this attack," he said.

The rebel Internet site Kavkaz Centre appeared to brush aside claims that the rebels killed were responsible in the attack, and it is impossible to independently confirm if the Russian statement is true. "The occupiers... have not clarified how they know that these were the Mujahedin fighters - out of the hundreds who operate in Dzhohhar [the separatists' name for the capital Grozny], were the ones who successfully organised the successful attack to eliminate Kadyrov," the separatist report said.

Elections to replace Mr Kadyrov have been set for October 29, although no candidate has yet officially emerged in a race that Moscow analysts fear may be mired by violence. The rebels have made an official statement that they may forward their own candidate in the race - another direct challenge to Putin's claim that Moscow has managed to stamp its control over the Caucasus region. Moscow has named Ramzan as deputy head of the Chechen government in apparent hope that he could keep control over the republic, with Moscow having few candidates it can rely on to run the republic. But a firefight between Russian interior ministry troops and Moscow-recruited Chechen police at one of the checkpoints that dot the republic seems evidence that Moscow's worries are coming true.
Posted by: Dan Darling || 05/25/2004 12:29:01 AM || Comments || Link || E-Mail|| [6470 views] Top|| File under:
Caucasus Corpse Count
A CLASH between Russian servicemen and police from Chechnya's Moscow-backed government left five people dead, an official said today, describing a shootout that underlined the chaos and mistrust pervading the war-ravaged region. The clash broke out after Chechen police accompanying an oil truck ignored an order from the soldiers to stop, and the servicemen opened fire, the official in the Moscow-backed government said on condition of anonymity. He said three servicemen and two police were killed. One Russian serviceman and one Chechen policeman were wounded in the firefight, which took place yesterday near the town of Achkhoi-Martan, southwest of the Chechen capital, Grozny, according to the official.

In other fighting over the past day, four Russian servicemen were killed and 10 others wounded in rebel attacks on federal positions in Chechnya, the official said. He said two rebels were killed and two servicemen were wounded in a shootout in Grozny. A spokesman for Russian forces in Chechnya, Ilya Shabalkin, said three rebels were killed on the outskirts of Grozny, including two he said were involved in organising the bombing that killed Chechnya's Moscow-backed president this month, Russian news agencies reported. The rebels were killed after they refused orders from Russian forces to surrender, Interfax and ITAR-Tass quoted Shabalkin as saying. The reports included no evidence or explanation of their alleged role in the attack.
Posted by: Dan Darling || 05/25/2004 12:15:28 AM || Comments || Link || E-Mail|| [6472 views] Top|| File under:
Afghanistan/South Asia
Toe tag for Taliban trio
Three guerrillas from Afghanistan's ousted Taleban militia were killed on Monday in clashes with government forces in the southern province of Helmand, a local official said. Haji Mohammad Wali, spokesman for the governor of Helmand, said Afghan forces chased the guerrillas into hills around Yakchal, close to the border with Kandahar province, after the militants had ambushed government troops on Sunday. In the initial ambush, four soldiers and three guerrillas were wounded and a Taleban fighter was killed, he said.

In a separate incident in the central province of Uruzgan, Taleban suspects launched an attack late on Sunday near the provincial capital of Tirin Kot. Taleban spokesman Haji Latif Hakimi said three soldiers were killed and one government vehicle destroyed. But a provincial security official countered that two civilians had been killed in the raid.
Posted by: Dan Darling || 05/25/2004 12:10:21 AM || Comments || Link || E-Mail|| [6471 views] Top|| File under:
Who's in the News
71
[untagged]
Bookmark
E-Mail Me
The Classics
The O Club
Rantburg Store
The Bloids
The Never-ending Story
Thugburg
Gulf War I
The Way We Were
Bio
Merry-Go-Blog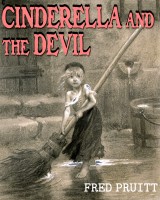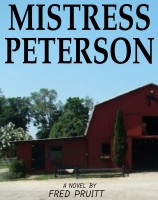 On Sale now!


A multi-volume chronology and reference guide set detailing three years of the Mexican Drug War between 2010 and 2012.

Rantburg.com and borderlandbeat.com correspondent and author Chris Covert presents his first non-fiction work detailing the drug and gang related violence in Mexico.

Chris gives us Mexican press dispatches of drug and gang war violence over three years, presented in a multi volume set intended to chronicle the death, violence and mayhem which has dominated Mexico for six years.
Click here for more information


Meet the Mods
In no particular order...


Steve White
Seafarious
Pappy
lotp
Scooter McGruder
john frum
tu3031
badanov
sherry
ryuge
GolfBravoUSMC
Bright Pebbles
trailing wife
Gloria
Fred
Besoeker
Glenmore
Frank G
3dc
Skidmark
Alaska Paul



Better than the average link...



Rantburg was assembled from recycled algorithms in the United States of America. No trees were destroyed in the production of this weblog. We did hurt some, though. Sorry.
44.192.65.228

Help keep the Burg running! Paypal: