Arabia
Kuwaitis: Our Sons Were Lured into Fighting Via Syria
Several Arab newspapers in the Gulf referred recently to reports regarding the training of Kuwaiti youth in Syria for Jihad in Iraq. The following are excerpts from these reports:
The Kuwaiti daily Al-Rai Al-Aam reported: "Kuwaiti Islamist missionaries (Du'aat) enticed Kuwaiti teenagers with the idea of Jihad, urged them to take part in the Iraqi resistance against the Americans, and arranged their passage to Syria. There, the teenagers met clandestinely [with trainers] who prepared them for combat and secured their crossing into Iraq via the Syrian border.

"Family members of two Kuwaiti youngsters said that a [certain] group in Al-Fuheihil lured their sons aged 16 and 17 and convinced them to go to Syria after requiring them to shave off their beards and to change their hairstyles according to the new fashion 
 to avoid suspicion. They added that they had discovered their sons' intentions through friends who disclosed to them parts of the propaganda and enticement schemes. The relatives gave the information to the [Kuwaiti] foreign ministry, which demanded from the Kuwaiti embassy in Damascus to find the two Kuwaiti teenagers immediately, and to coordinate that with the Syrian authorities in order to prevent their travel to Iraq. The search for them is still going on." [1]

Sources in the Kuwaiti Defense Ministry reported that one of the teenagers contacted his relatives and told them that he was indeed in Syria, but did not disclose his location. [2]

The Saudi daily Al-Watan reported that Syrian sources denied that "the Kuwaiti embassy in Damascus had received a request or notification from the foreign ministry about the Kuwaiti teenagers." According to the Syrian sources, "the report about the Islamist missionaries and their arrangement of travel for boys aged 16 and 17 [to Syria] is incorrect. According to these sources, it is easy to discover [that the report is incorrect] from the way the story was told, where supposedly a certain network exists and part operates in Kuwait, the other in Syria, and the third in Iraq
 This is illogical considering the tense events [in the region] which uninterrupted crossing between these three countries even more difficult
 Preparing the travelers to [go to] Damascus in order to fight [in Iraq] then transferring them to Iraq is impossible because the Syrian security and defense authorities are known for their alertness and vigilance
" [3]

The liberal Arab website Elaph added that a Kuwaiti citizen had recently submitted a complaint to the director general of Kuwaiti State Security, in which he claimed that Sheikh Hamed Al-Ali, professor of Islamic Culture at the College of Basic Education in Kuwait, was the one who recruited his son to fight in Iraq and that he was the one who arranged his travel to Syria, and from there to Iraq. The State Security Office, which investigated the complaint, intends to question Al-Ali. [4]

Al-Ali, who until 2000 was secretary-general of the Salafi Movement in Kuwait, is known for his radical views; recently Kuwait's attorney-general launched an investigation of him after he delivered a sermon in one of the mosques in Al-Jahraa region explaining how to prepare explosives, and published further information on the matter on his website. [5]

In another sermon at the Ayash Ibn Rabi'a mosque in the Al-Raqqa region, Al-Ali said: "All the drops of blood from the Shuhadaa [martyrs] in Fallouja, Afghanistan, Palestine, Kosovo, and Chechnya will collect and drain into one river, in which the [lava] of the Jihad volcano will flow."

He added: "The abhorrent political borders set by the international Zio-Crusaders separate the nation from its brethren's aid
 We should walk on the path of Jihad without looking back
 Victory will come soon and the martyrdom of the leaders [Hamas leader Abd Al-Aziz Al-Rantisi and Chechen fighter commander Abu Al-Waleed] is evidence that victory is nigh." [6]
[1] Al-Rai Al-Aam (Kuwait), May 4, 2004.

[2] http://www.aljeeran.ne/printarticle.php?id=5248&pg=index.

[3] Al-Watan (Saudi Arabia), May 6, 2004.

[4] http://www.elaph.com, May 5, 2004.

[5] Al-Jazeera TV, April 5, 2004.

[6] http://www.elaph.com, May 5, 2004.
Posted by: Mark Espinola || 05/23/2004 2:00:50 AM || Comments || Link || E-Mail|| [6501 views] Top|| File under:
Major festivities in the Magic Kingdom
Saudi security forces have engaged in a daylight shootout with Al Qaida insurgents near the kingdom's capital. Saudi security sources said the shootout took place on Thursday in a village north of Riyad regarded as sympathetic to Al Qaida. They said four Al Qaida insurgents and a Saudi officer were killed. An Interior Ministry statement said a security officer was shot dead and two others were wounded in the gun battle. The ministry said ammunition and weapons were found in the possesion of the gunmen. Security officers said a Saudi security force targeted a suspected Al Qaida stronghold in a rest house in Buraida. The insurgents opened automatic and rocket-propelled grenade fire toward the Saudi force.
Posted by: Dan Darling || 05/23/2004 12:18:34 AM || Comments || Link || E-Mail|| [6472 views] Top|| File under:
Britain
Omar Bakri and Captain Hook drawing attention in the UK
Death was on Abu Hamza's mind. "Seek the way of death; try to do actions that subject you to death," the Muslim cleric told his audience, most of them young men, as they sat at Friday prayers. "If you die to defend your religion, you are a martyr. ... Die honorably, don't die humiliated."

This was not Gaza or Fallujah. This was Finsbury Park in north London, on a road outside a mosque that was raided by anti-terrorism police more than a year ago and has been closed ever since. Abu Hamza al-Masri, universally known as Abu Hamza, turned to the resistance fighters in Iraq. "They are keen to die honorably for the sake of God and religion," he boomed into a microphone as about two dozen police officers, the same number of journalists and a good many unenthusiastic local residents watched.

Abu Hamza is different things to different people in Britain. To the police and government, he is a dangerous man connected to Islamic terrorist groups; they are trying to strip him of his citizenship and deport him to Yemen, where he is wanted on terrorism charges. To the British tabloid papers and their readers, he is public enemy No. 1, vilified daily and known as Hook. (He says he lost his hands fighting the Soviets in Afghanistan, and he often wears a menacing-looking metal hook on one hand.) To his followers, he is a talismanic source of inspiration and righteousness. And to most Muslims in Britain, he is their worst nightmare -- the most visible face of Islam in a country suffused with anxiety and sometimes hostility toward nearly 2 million Muslims who for the most part are trying to live law-abiding, integrated lives. "Anyone living here who blatantly displays anti-British sentiment should be either prosecuted and incarcerated, or, if from foreign shores, immediately packed off from whence they came," columnist Jane Moore wrote recently in the Sun tabloid, echoing the sort of sentiment that Muslims in Britain fear has become commonplace.

But even as the Muslim establishment in Britain tries to point out that Abu Hamza and his ilk are a small minority, leaders acknowledge that the radicals' message is striking a chord among some disaffected British Muslims. "The danger is they're trying to tap into a genuine grievance in our community," said Inayat Bunglawala, spokesman for the Muslim Council of Britain, the country's largest Muslim group. Britain's role in the Iraq invasion and the belief that Britain is increasingly pro-Israel are two major issues, he said. Community leaders say that some young Muslims, resentful of the police's treatment, are turning toward figures such as Abu Hamza. "More alienation, more hatred is actually being nourished," said Massoud Shadjareh, chairman of the Islamic Human Rights Commission, which campaigns against what it perceives as police discrimination. Shadjareh, however, is seen by many in the Muslim community as an extremist himself. "The reality of the situation is, thank God, that there hasn't been a single incident of terrorism in Britain committed by a Muslim."

While Shadjareh is correct on that point, the police insist they have prevented attacks through their arrests. They also point to people such as Briton Richard Reid, convicted in the United States of trying to explode a shoe bomb in December 2001 on a trans-Atlantic flight, and French-born Moroccan Zacarias Moussaoui, who is accused of helping to plot the Sept. 11 attacks; both men attended sermons at the Finsbury Park mosque, which used to be Abu Hamza's base.

Another visiting preacher at the mosque was Omar Bakri, the head of an extremist group called Al-Muhajiroun. Bakri, who has described himself as Osama bin Laden's representative in Britain, was linked earlier this month to a suicide bombing in Israel. At a recent meeting in the East End of London, the Syrian-born Bakri sat behind a desk in a community center and addressed a room of about 60 Muslims on the psychology of the suicide bomber, apparently his favorite topic of the moment. Like Abu Hamza, Bakri dwelt at length on the topic of death and martyrdom. He explained that Muslims should welcome death to get to paradise. He said that heaven awaits all martyrs, and he described palaces there that would be so large that it would take more than a hundred years to ride from one end to the other on horseback. Inside, he said, would be endless luxurious rooms, each with diamonds and baths in which would wait beautiful young women.

There is considerable debate within the British security services and the Muslim community as to how dangerous Bakri, Abu Hamza and their supporters are. Although clearly a small percentage of the community, they are attracting some committed followers. "Lots [of British Muslim men] did go to Afghanistan prior to 9/11," said one moderate Muslim leader, speaking on condition of anonymity. He said that he personally knew people who had trained in Al-Qaida camps in Afghanistan and that he passed on this information to the police. These men are now under close surveillance, he said.

Bunglawala, spokesman for the Muslim Council of Britain, attends mosque in Ilford, Essex. Recently, someone put up 15 photographs taken from video footage shot by the Arabic news channel Al-Jazeera inside the Iraqi city of Fallujah. People at the mosque gathered around the images, which showed Iraqi children apparently killed during the U.S. siege of the city, which lasted most of April. Witnesses say hundreds of Iraqi civilians died. Arabs and Muslims all over the world have been sending the pictures to each other, Bunglawala said. As they stood gazing at the pictures, congregants at the mosque "equated those killings with terrorism," Bunglawala said. "There's a feeling that enough is enough. I certainly heard a lot of support and admiration for the resistance." The question of whether that support will produce new volunteers such as Reid or Omar Sharif and Asif Hanif, who left England to become suicide bombers in Israel last year, is what concerns both the Muslim community and the British authorities.

Amid the trials, the arrests, the fear, the radical preaching and the moderates' marching to proclaim Islam's love of peace, some august British institutions are trying to further understanding rather than suspicion. Eton College, Britain's most famous private high school, recently announced the hiring of its first Muslim cleric in its 564-year history. At the start of the next academic year, Monawar Hussein, 34, will take up his post at the school, which has produced 19 British prime ministers and has educated numerous royals. The school also will start offering Arabic language lessons. The young imam has no time for the likes of Abu Hamza and Bakri. "All they're doing is using the faith to further their political agendas," he said. His appointment, he said, is "groundbreaking; it's historical." And when he shows up to teach the future leaders of the country that once ruled much of the Islamic and Arab worlds, he will tell them about a very different Islam from that preached by the men who appear nearly every day in the British papers. "Islam embraces diversity, love and compassion," he said. "It's about caring for other people."
Posted by: Dan Darling || 05/23/2004 12:33:20 AM || Comments || Link || E-Mail|| [6465 views] Top|| File under:
China-Japan-Koreas
North Korea 'sent uranium to Libya'
The UN atomic agency is investigating reports that North Korea secretly sent uranium to Libya when Tripoli was trying to develop nuclear weapons. Diplomats quoted by The New York Times said the agency had found evidence that Pyongyang provided Libya with nearly two tons of uranium in early 2001.


Whoa Nellie! Who'd a thunk?


Libya handed over the uranium to the US in January this year, after deciding to abandon its quest for nuclear weapons. Pakistan's former nuclear salesman chief AQ "Let's Make a Nuclear Deal" Khan ran a huge secret nuclear black market. The UN's International Atomic Energy Agency (IAEA) is stifling investigating various leads emerging from interviews with former members of Mr Khan's network and their associates. IAEA spokesman Mark Gwozdecky told BBC News Online that the investigation "spans three continents and involves entities or individuals in at least eight countries". He said the IAEA had not yet reached any conclusions about anything, ever the alleged North Korea connection. The newspaper said the uranium shipped to Libya could not be used as nuclear fuel unless it was enriched in centrifuges, which the Libyans were assembling as part of a $100m programme to purchase equipment from the Khan network. It quoted US officials as saying the discovery of a North Korean connection was an intelligence success springing directly from Libya's decision to dismantle its nuclear weapons programme and the subsequent drive to smash the Khan network. Abdul Qadeer Khan has admitted selling nuclear secrets to every-f&%king-body Libya, Iran and North Korea. Intelligence services are trying to find out whether North Korea made similar clandestine sales to other countries or even terror groups.


Kim said he didn't. What! That's not good enough for you?

Actually, I think he said he didn't one day, he did the next day, he might have the day after that, and he was gonna the day after that...

According to the IAEA, Libya produced a small amount of plutonium - but not enough to make a bomb.


Well, this pretty much zeros out any faint wiggles on Kim's credibility meter. Time to plant his @ss and quick.
Posted by: Zenster || 05/23/2004 10:31:32 AM || Comments || Link || E-Mail|| [6470 views] Top|| File under:
Europe
'Good Thief' Leaves Apology for Burgled Charity'
AMSTERDAM (Reuters) - A Dutch thief left an apologetic letter and promised a donation after he realized he was burgling a charity that helps the poor and elderly. The thief's remorseful handwritten letter praised charity group Humanitas for its work and agonized over the effect the burglary would have on his conscience. "I have only eaten some biscuits from the tin and some Easter eggs. When I'm less hard up I will make a small contribution to your account," said the account of the letter published on the Humanitas Web site (www.humanitas.nl). Humanitas said it has no plans to file a police report on the break-in at its office in Arnhem, near the German border. "Of course it's a nuisance there was a burglary, but it leaves a good feeling that there are still good thieves," the Web site said.
Posted by: Mark Espinola || 05/23/2004 3:11:23 AM || Comments || Link || E-Mail|| [6467 views] Top|| File under:
Deported Muslim Cleric Back in France
A Muslim cleric deported last month for condoning wife beating and espousing violence returned to France on Saturday after a court suspended his expulsion. Abdelkader Bouziane returned to this southeastern French city on a flight from his native Algeria but faces legal troubles that could lead to another expulsion, his lawyer, Mahmoud Hebia, said in a telephone interview. Bouziane's arrived back two days after the Turkish director of a Paris mosque, Midhat Guler, was deported based on what the Interior Ministry said was a threat to public order. It said that the Turkish imam, or prayer leader, led a Turkish Islamic extremist movement, Kaplan, "that preaches the use of violence and terrorism." France fears that some imams are spreading messages of violence in their mosques or values that do not adhere to the western model.


No, never! Smashing blokes, used to send their mothers flowers and all that!


An imam from the western city of Brest also has been expelled. The 52-year-old Bouziane — who has 16 children from two wives — condoned wife beating in the case of adultery in an interview with a local publication, Lyon Mag. Asked about stoning, he agreed it was permissable. He has said that the Quran, the Muslim holy book, authorizes such punishment — an interpretation rejected by most Muslims.


Okay, so there we have it. "Two wives." Why isn't this sod being brought up on charges of bigamy?


Bouziane was given the green light to return after an administrative court suspended the expulsion order delivered by the Interior Ministry. His lawyer is trying to get the expulsion order definitively annuled. At the same time, a state prosecutor has opened an investigation against Bouziane on charges of excusing a crime and encouraging harm to others.


Drop the cheese and get back to work guys! This case isn't going to prosecute itself, ya know?
Posted by: Zenster || 05/23/2004 12:21:54 PM || Comments || Link || E-Mail|| [6463 views] Top|| File under:
3/11 bombers involved in the drug trade
The odd crew of longtime extremists and radicalized gangsters accused of committing the March train bombings here nourished their holy war with holy water. And hashish. The water came from Mecca, the Muslim holy city in Saudi Arabia. The conspirators drank it during purification rituals at a barbershop that was an after-hours prayer hall for adherents of Takfir wal Hijra, a secretive Islamic sect allegedly active in the criminal underworld of Europe and North Africa. The hashish came from Morocco, European investigators believe. The ideologues of the terrorist cell justified selling drugs as a weapon of jihad. The Moroccan dealer who financed the plot traded a load of hashish for the dynamite that slaughtered 191 people aboard commuter trains on March 11. The drug trafficker led the cell along with a Tunisian economics student, a duo whose disparity reflects the evolving nature of Islamic terrorism. Both blew themselves up after a standoff with Spanish police last month. As investigators analyze the Madrid bombings and try to prevent new attacks, the importance of the drug connection intrigues them.


It's pretty old hat to us by now...

The predominantly Moroccan cell came together with remarkable speed, teaming a drug gang with students and shopkeepers and raising the specter of "narco-terrorism," a phenomenon more commonly associated with such nations as Colombia. It also offers a textbook example of the potentially explosive combination of Islamic extremism and organized criminal networks. "It worries us very much," said a Spanish police commander. "Until now, Islamic terrorism and drugs were two separate areas. Now you are not sure where to look. You are not sure whom you are dealing with. I don't know of any previous cases like this in the West."


Both the drug trade and terrorism are tools to be used to achieve ends. The ends can be the accumulation of filthy lucre, but more usually it's the accumulation of power, which in most cases amounts to the same thing. Ask any member of the Council of Boskone...

Madrid's hidden jihad reflects a wider effort by Islamic networks in Europe and North Africa to tap the violent energy of criminal networks of diverse ethnicities and specialties, according to anti-terrorism officials. In Italy, a member of the Camorra, the Neapolitan Mafia, converted to Islam and recently set up an exchange of arms for drugs between the Camorra and Islamic terrorists, according to an Italian prosecutor. In the prisons of Belgium and neighboring countries, recruitment by Islamic groups has accelerated during the worldwide terrorism offensive stoked by the war in Iraq, said Belgian police anti-terrorism commander Alain Grignard. "The intermingling of terrorist networks with the criminal milieu is becoming more and more important," said Grignard, an expert on Islam. "It's in prisons where political operatives recruit specialists whom they need to run their networks — specialists in fraudulent documents, arms trafficking, etc. They use concepts that justify crime, that transform it into redemption.... The prisons of today are producing the terrorists of tomorrow."


If they weren't in jug, though, the mosques and social clubs and beer joints would be producing the terrorists of tomorrow. Sociopaths tend to end up in jug at one point or the other, which makes prisons an ideal recruiting venue. But not the only venue...

European investigators worry in particular about North Africa, source of a diaspora of millions of immigrants in Europe. Most of the alleged train bombers lived divided existences, shuttling between Madrid and their native Morocco, particularly Tangier and Tetouan. Those northern cities are capitals of thriving criminal mafias and a fundamentalist movement that has also bred ideologues and soldiers linked to the Sept. 11, 2001, attacks and last year's suicide bombings in Casablanca. Morocco's proximity to Spain makes it a gateway for the legal and illegal movement of people, goods and ideas. The implications for Europe compare with the threat to California if the Mexican border region were a hotbed of Islamic terrorism. The danger also spills south into poor, vulnerable countries including Mali, Mauritania and Niger, where terrorists are turning to long-standing smuggling networks that provide a rare source of fast cash, officials say.


That's because vacuums tend to get filled...

In some ways, terrorism and gangsterism are old companions. Heroin crops have helped fund the Taliban in Afghanistan and Hezbollah in Lebanon. Although the director of France's lead anti-terrorism agency has not seen a recent expansion of ties between gangsters and terrorists in his country, he says extremists in France, which has Europe's biggest Muslim population, have a tradition of working with criminals and dabbling in robbery, drugs and fraud.
"The links with drug traffickers were established perhaps in a more concrete fashion with the attacks of Madrid, but in France most of the [extremist] structures that we have dismantled have been financed by crime," said Pierre de Bousquet de Florian, chief of France's DST intelligence service. "What is difficult to prove judicially are the links between crime and terrorism. When you arrest them they are stickup gangs, they are counterfeiters, they are small-time dealers.... It's difficult to show that the money has served or will serve for terrorist activity." The cash and firepower of the Madrid dealers clearly drove the attack that influenced a national election and divided the U.S.-led coalition in Iraq, making Al Qaeda's first strike in Europe its most devastating since those on New York City and the Pentagon in 2001. The blurring of criminality and extremism went further and faster than the pre-Sept. 11 pattern in Europe, when convicts recruited by the Al Qaeda terrorist network typically passed through radical London mosques, training camps in Afghanistan and battlegrounds such as Chechnya. The train bombers caught international counter-terrorism agencies off-guard, even though some were known to security forces. One suspect in the bombing plot was an informant for an anti-drug unit of the paramilitary Civil Guard, according to police. Ironically, the suspects' involvement in drug trafficking helped mask their extremism.

Moreover, the Takfir wal Hijra sect to which most of the suspects belonged cultivates stealth. The name means "Excommunication and Exile." The order was founded in Egypt in the 1960s by an offshoot of the Muslim Brotherhood. They set up a society in exile in the desert. Takfir's disconcertingly flexible theology attracts criminals and drug addicts; it also influences radicals who do not belong to the movement. Takfiris accept drinking and vice and encourage short hair, fashionable dress and an outwardly Western lifestyle as a holy warrior's disguise against detection. The clean-cut, well-groomed ways of the lead Sept. 11 hijackers were a Takfir-style undercover strategy. The sect has figured in terrorism cases in Europe, notably a foiled 2001 plot against the U.S. Embassy in Paris in which a Tunisian — a former soccer player with a classic Takfiri profile of drug addiction, dealing and jailhouse conversion — planned a suicide bombing. In the Takfir creed of outward conformity and internal exile, crime is a means of waging war against the West. "Crime that was once practiced with no trace of an Islamic reference, once they have converted, rather naturally acquires an objective, a justification, a religious legitimization," said De Bousquet de Florian, the French intelligence chief. "Because the base of Takfir doctrine explains that crime can be committed for the good of the cause."

That doctrine shaped the Moroccan networks involved in the train attacks and the Casablanca bombings, which authorities say were carried out by youths radicalized in the Sidi Moumen slum, a center of criminal rackets. An imam linking the two cases was Hicham Temsamani, whose brother is a drug lord from the Rif region of Morocco. Before the Casablanca attacks, Temsamani allegedly helped organize terrorist cells in Tangier. He also spent time in Madrid, where he served as a spiritual guide at early meetings and Takfir rituals of the future train bombers at such places as the Paparazzi barbershop in the Lavapies neighborhood, investigators say. Spanish police arrested Temsamani last summer and extradited him to Morocco in the Casablanca case. But his acolytes kept praying and scheming as two leaders emerged: Jamal Ahmidan and Sarhane Abdelmajid Fakhet. Ahmidan's aliases were "Mowgli" and "El Chino," distinctly nonreligious monikers that show his easy familiarity with Spain's street subculture. Ahmidan, 33, and his brothers allegedly peddled large quantities of hashish smuggled from Morocco and the the Spanish enclaves of Ceuta and Melilla in North Africa. Ahmidan had done time in Spain and his native Morocco. Police believe that he converted to radical Islam behind bars within the last few years. Despite his reputation for fanaticism at the Madrid mosque he attended, Ahmidan also frequented discotheques and bars. He struck his Spanish neighbors as friendly and flashy. They remember him zooming by on a motorcycle with his long-haired girlfriend, a Spanish woman with a taste for revealing outfits. In contrast, Fakhet, 37, seemed a driven and tormented intellectual. The sole Tunisian of the group arrived in Spain eight years ago and won a government scholarship to study economics. His teenage wife, the sister of a reputed terrorist arrested in the Casablanca case, wore a head-to-toe burka.


There's that other pattern: marry within the network, preferably to girls who're under age...

Fakhet worked as a real estate agent, impressing his bosses with his sales talents, but exasperating them with his disregard for rules and schedules. Fakhet's rage, police say, resulted partly from his reverence for Imad Eddin Barakat Yarkas, the accused Syrian-Spanish boss of a Madrid Al Qaeda cell that was dismantled in 2001. Fakhet and a dozen other accused train bombers were longtime associates of the Barakat cell, police say. With Barakat in jail, Fakhet made it his mission to take care of Barakat's wife and six children. "Their situation inspired and infuriated the Tunisian," the Spanish commander said. "He was the one who kept insisting that the group had to do something here in Spain. Why go to Afghanistan if you can fight jihad here?"

Only a few of more than 30 suspects in the case had trained in Afghan camps. That may explain why the bombings were not suicide attacks, a break with Al Qaeda's usual style. Police believe that Barakat's ideological influence set the stage for Fakhet's embrace of Ahmidan and his crew of half a dozen drug traffickers. Fakhet, seen as the dominant figure in the cell, had contact with Ahmidan as early as late 2002, but the other traffickers surfaced in the plot only a few months before the bombings, police say. Although Barakat claimed in recent court testimony that he condemned the bombings and Takfir wal Hijra, years of surveillance suggested that Barakat had a Takfir-style philosophy, police say. "We know that when Barakat had been consulted in the past, he justified drug trafficking if it was for Islam," a top investigator said. "He saw it as part of jihad."

The traffickers took charge of obtaining money, weapons, phones, cars, safe houses and other infrastructure. Ahmidan rented a rickety rural cottage from one of Barakat's associates on Jan. 28, turning it into a headquarters and bomb factory. He enlisted Spanish jailhouse contacts to arrange the exchange of 66 pounds of hashish for 220 pounds of dynamite stolen from a mine in the Asturias region in late February. Days before he and a dozen others allegedly planted the backpack bombs on four commuter trains, Ahmidan flew to the island of Majorca, apparently to arrange a sale of hashish and Ecstasy, police say. The cash went into a war chest for follow-up plots, among them a foiled attempt to blow a high-speed Madrid-Seville train off its tracks.

Police cornered seven of the fugitives at an apartment in suburban Leganes on April 3. The suspects blew up the place, killing themselves and a SWAT officer after a standoff in which they chanted ritualistically, draped themselves in sheets of martyr's white and called their families to say goodbye. Six of the corpses have been identified: They included those of Fakhet, Ahmidan and three dealers. Fifteen more suspects are in jail, eight are fugitives and several others are free but face lesser charges.

Despite the homegrown nature of the operation, police believe that the Madrid group followed orders from an Al Qaeda mastermind with a sophisticated understanding of Spain. The inquiry has focused on Mustafa Setmariam Nasar, a Syrian-Spanish jihadi trained in combat and ideology. Nasar edited an extremist journal in London in the mid-1990s, then went to Afghanistan to run a training camp for Syrians, investigators say. He is believed to be in Iran. Nasar's stature in Al Qaeda today compares to that of his Jordanian associate Abu Musab Zarqawi, the alleged leader of networks in Iraq, the Middle East and Europe, police say. Both are considered potential masterminds.


That might be a hint as to who's going to replace Zarqawi, assuming we eventually get him...

The anger of extremists and criminals toward society came together in Madrid, expressing itself in the indiscriminate cruelty of the bombings. As for the holy water that anointed the alliance, the rituals show the improvised, arcane beliefs of some fundamentalists, police say. The practice of drinking water imported from Mecca to prepare for martyrdom is part religion, part superstition, experts on Islam said. "They drank the water to purify their souls," the Spanish police commander said. "To ask forgiveness in advance for the crimes they were going to commit."
Posted by: Dan Darling || 05/23/2004 12:38:45 AM || Comments || Link || E-Mail|| [6462 views] Top|| File under:
ETA rejects Zapatero plan
Basque guerrilla group ETA rejected Spanish government proposals for limited reforms of the constitution on Saturday and said it was time to push for Basque self-determination. Prime Minister Jose Luis Rodriguez Zapatero -- elected in a surprise victory days after al Qaeda-linked train bombings in March -- has proposed limited reform of the statutes governing Spain's autonomous regions. Spain's regional governments have power over issues such as education and health care and the Basque country, with its own police force, enjoys the highest degree of autonomy.

Basque broadcaster EiTB said on its Web site that its radio station Euskadi Irratia had received a statement from ETA saying the proposed reforms to the statutes governing regional autonomy were not what the Basque country needed. EiTB quoted the statement written in Basque as saying: "it is time to defend the right to self-determination which is protected by international law." The guerrillas also said in the statement they were willing to reach an agreement that respected the rights of the Basque country. Last month local media reported rumours that ETA was planning to call a ceasefire, but so far none has been announced.
Posted by: Dan Darling || 05/23/2004 12:16:44 AM || Comments || Link || E-Mail|| [6463 views] Top|| File under:
Home Front: Politix
Hersh's attacks
Excerped from Inside the Ring - by Bill Gertz and Rowan Scarborough


Seymour Hersh has lobbed another bomb at Defense Secretary Donald H. Rumsfeld and his staff in the New Yorker magazine. This time, the Pulitzer Prize winner says Mr. Rumsfeld is responsible for prisoner abuses at Abu Ghraib prison because the secretary wants terrorists killed or captured.


What the hell else would you have us do with them? Give them a stern talking-to, like the Soddies? Give them money and government sinecures like Yemen?

The Pentagon vehemently denied the charge, and the CIA called the story "fundamentally wrong."


Ummm... The answer I'd have given would have been "Hell, yes!"

This is not the first time Mr. Hersh and Mr. Rumsfeld have clashed. Mr. Rumsfeld has called some of Mr. Hersh's reporting "fiction." Take, for instance, a May 12 , 2003, story that accused Mr. Rumsfeld's staff of being a "cabal." The Pentagon believed the article was so inaccurate it mailed a protest letter on June 9 to New Yorker Editor David Remnick. "I am writing to express my concern over the inaccuracies in your May 12 Seymour Hersh story on Secretary Rumsfeld and the Department of Defense," wrote Bryan G. Whitman, a senior public affairs official. "There are more inaccuracies than can be addressed in this letter, and it is particularly disappointing given the time and effort taken by my staff to ensure The New Yorker has its facts straight prior to publication. During the week of April 28, my staff received from a New Yorker fact-checker a fax with 20 questions regarding the Office of Special Plans and Abe Shulsky, the former director of that office. Mr. Shulsky sat down with those press officers over a period of two days to answer those questions. Once the answers were compiled, they were sent by fax to The New Yorker and their receipt confirmed. When the article appeared the following week, we were disturbed to see that many of the answers provided were left out. In fact, in some instances, the article made statements in direct contradiction to the facts we provided. ... I do hope that you will ensure that this kind of lapse does not recur." Mr. Remnick, a former reporter for The Washington Post, has stood by his reporter.
Posted by: Super Hose || 05/23/2004 5:21:46 PM || Comments || Link || E-Mail|| [6469 views] Top|| File under:
Home Front: WoT
WND: Larry Elder interviews John Loftus about WMD
EFL - this interview is about two weeks old but several of us saw Loftus on Fox today. If you visit his websight you will see that he is very pro-Israel - although he is Irish Catholic - but he is marginally anti-Bush.


Week after week after week after week," said Sen. Ted Kennedy, D-Mass., about President Bush's rationale for going to war with Iraq, "we were told lie after lie after lie after lie." Were we?

Jordan recently seized 20 tons of chemicals trucked in by confessed al-Qaida members who brought the stuff in from Syria. The chemicals included VX, Sarin and 70 others. But the media seems curiously incurious about whether one could reasonably trace this stuff back to Iraq. Had the terrorists released a "toxic cloud," Jordanian officials say 80,000 would have died!

So, I interviewed terrorism expert John Loftus, who once held some of the highest security clearances in the world. Loftus, a former Army officer, served as a Justice Department prosecutor. He investigated CIA cases of Nazi war criminals for the U.S. attorney general. Author of several books, Loftus once received a Pulitzer Prize nomination.

John Loftus: There's a lot of reason to think (the source of the chemicals) might be Iraq. We captured Iraqi members of al-Qaida, who've been trained in Iraq, planned for the mission in Iraq, and now they're in Jordan with nerve gas. That's not the kind of thing you buy in a grocery store. You have to have obtained it from someplace.

Larry Elder: They couldn't have obtained it from Syria?

Loftus: Syria does have the ability to produce certain kinds of nerve gasses, but in small quantities. The large stockpiles were known to be in Iraq. The best U.S. and allied intelligence say that in the 10 weeks before the Iraq war, Saddam's Russian adviser told him to get rid of all the nerve gas. It would be useless against U.S. troops; the rubber suits were immune to it. So they shipped it across the border to Syria and Lebanon and buried it.

Now, in the last few weeks, there's a controversy that Syria has been trying to get rid of this stuff. They're selling it to al-Qaida is one supposition. We know the Sudanese government demanded that the Syrian government empty its warehouse in Khartoum where they've been hiding illegal missiles along with components of weapons of mass destruction.

But there's no doubt these guys confessed on Jordanian television that they received the training for this mission in Iraq ... And from the description it appears this is the form of nerve gas known as VX. It's very rare, and very tough to manufacture ... one of the most destructive chemical mass-production weapons that you can use ... They wanted to build three clouds, a mile across, of toxic gas. A whole witch's brew of nasty chemicals that were going to go into this poison cloud, and this would have gone over shopping malls, hospitals ...

Elder: You said that the Russians told Saddam, "There is going to be an invasion. Get rid of your chemical and biological weapons."

Loftus: Sure. It would only bring the United Nations down on their heads if they were shown to really have weapons of mass destruction. It's not generally known, but the CIA has found 41 different material breaches where Saddam did have a weapons of mass destruction program of various types. It was completely illegal. But no one could find the stockpiles. And the liberal press seems to be focusing on that.

Elder: It seems to me that this is a huge, huge story.

Loftus: It's embarrassing to the (press). They've staked their reputations that this stuff wasn't there. And now all of a sudden we have al-Qaida agents from Iraq showing up with weapons of mass destruction.

Elder: David Kay said, in an interim report, that there was a possibility that WMD components were shipped to Syria.

Loftus: A possibility? We had a Syrian journalist who defected to Paris in January. The guy is dying of cancer, and he said, "Look, my friends in Syrian intelligence told me exactly where the stuff is buried." He named three sites in Syria, and the Israelis have confirmed the three sites. They know where the stuff is, but the problem is that the United States can't just go around invading Arab countries ... We know from Israeli and defectors' intelligence that the son of the Syrian defense minister was paid 50 million bucks to bring the stuff across the border and bury it.

Elder: Why would al-Qaida attack Jordan?

Loftus: Jordan is an ally of the United States. It's at peace with Israel. And Jordan has a long history of trying to prosecute terrorists ... There are a lot of reasons ... They want to make an example of them. They want to terrorize as many of the Arab states as possible. This is sort of a political dream for the president. The worst nightmare is al-Qaida gets weapons of mass destruction from Iraq. And it looks like it's coming true.


A Syria /Iraq /al-Qaida /WMD connection? Why, this calls for a congressional investigation.
Posted by: Super Hose || 05/23/2004 10:41:15 PM || Comments || Link || E-Mail|| [6467 views] Top|| File under:
Sandinista singer is father of Florida soldier-deserter
A Florida soldier convicted Friday of deserting his U.S. Army unit in Iraq is the son of Nicaragua's most prominent leftist singer, who wrote the line "Let's fight the Yankee, enemy of humanity" into Nicaragua's former Sandinista anthem. The father, Carlos Mejia Godoy, condemned Friday's verdict, saying his son, Staff Sgt. Camilo Mejia, was convicted and sentenced to a year in jail and a bad conduct discharge in retaliation for having mentioned abuse of Iraqi prisoners by U.S. soldiers. "We expected this verdict," Mejia Godoy said, noting "my son's situation worsened after he bravely revealed the torture he had witnessed against Iraqis." Mejia Godoy has said in recent interviews that he opposed his son joining the U.S. army, but didn't try to stop him.

Mejia Godoy wrote scores of leftist-oriented songs, including the anthem for the Sandinista National Liberation Front, which ruled Nicaragua from 1979 to 1989. The line about "Yankee, enemy of humanity" had always proved controversial, and the Sandinista Party later dropped it from the anthem. Mejia Godoy said his son "was prepared for this and whatever came, because he took up this challenge with all the firmness and dignity of his Nicaraguan heart."

The younger Mejia, of Miami Beach, Fla., in fact listed his citizenship as Costa Rican, and based part of his defense against the desertion charge on an obscure, old Costa Rica-U.S. treaty which exempts citizens of that country from forced service in U.S. militias. Camilo Mejia said he joined the Florida National Guard to help pay for college. He was born in Nicaragua, but his mother, at that point separated from Mejia Godoy, took Camilo Mejia to live in Costa Rica at the age of one. Mejia, 28, turned himself in in March and sought status as a conscientious objector.
Posted by: TS(vice girl) || 05/23/2004 6:02:29 PM || Comments || Link || E-Mail|| [6502 views] Top|| File under:
Pentagon notes from Gertz and Rowan Scarborough
excepted from Wash Times - Inside the Ring


Early warning
John A. Shaw, the deputy undersecretary of defense for international technology security, warned months ago that Iraq's hidden weapons of mass destruction may be intermingled with its huge stocks of conventional arms. Mr. Shaw wrote an Oct. 28 letter to Gen. John Abizaid, commander of the U.S. Central Command, asking for the command's help in tracking down companies and individuals who violated U.S. law and the international arms embargo by shipping arms to Saddam Hussein's regime. Mr. Shaw stated in the letter that he had information showing "there is a high probability of [weapons of mass destruction] munitions being intermingled everywhere in Iraq with conventional weapons." That scenario played this month when two chemical munitions -- one containing the blister agent mustard and one containing the nerve agent sarin -- were found by U.S. forces in Iraq. The improvised bomb found Saturday was a 155 mm artillery shell that insurgents apparently did not know was filled with two chemicals that make sarin when the round is fired. The shell partially exploded and a small quantity of sarin was released, slightly injuring two U.S. soldiers.

Funding shortfall
Defense and military officials are scrambling throughout the Pentagon to find money to help pay for the war in Iraq. The funding shortfall for this year is in the hundreds of millions. The military estimates that it will be $4 billion short in next year's operating accounts. Defense officials tell us that aides to Defense Secretary Donald H. Rumsfeld are looking at all areas of the defense budget and plan to raid arms programs and operations and maintenance accounts to pay for the war. The main fear of many weapons builders is that the budget reprogramming will seriously damage ongoing weapons development and production and shut down entire production lines if the money meant for the programs is taken away.

Donnelly's victory
It was certainly a significant legal victory for Elaine Donnelly and her Center for Military Readiness. And it could also be one of the First Amendment's and the press's more important court wins, even for reporters who sided with Mrs. Donnelly's legal opponent. This week, the Supreme Court refused to hear an appeal from Carey Dunai Lohrenz, who sued Mrs. Donnelly for libel. Mrs. Donnelly, based on internal training documents and a Navy instructor pilot (now-retired Lt. Patrick J. Burns), put out a report accusing the Navy of granting Mrs. Lohrenz favors in 1995 to graduate her as one of the military's first female combat fighter pilots. Mrs. Lohrenz and the Navy denied the report.

The lawsuit went on for eight years, costing Mrs. Donnelly $630,000 in legal fees. A U.S. District Court judge dismissed Mrs. Lohrenz's suit. He ruled that she, as a pioneering pilot, was a public figure and failed, as required, to prove actual malice on the part of Mrs. Donnelly. A federal appeals court agreed on Dec. 12. Its opinion went one step further, saying Mrs. Donnelly had good reason to believe her report was true. Said the appeals court, "By the time she published The Donnelly Report, Donnelly also had portions of Lt. Lohrenz's training records that supported Lt. Burns' assertion that the Navy made special accommodations for Lt. Lohrenz." Then, the Supreme Court this week delivered a final victory. There are no more avenues for appeal. Mrs. Donnelly told us yesterday, "It's a great relief. It's a victory for the First Amendment and naval aviation for high standards in training. That's what this was always about. And I wish there were a better way for someone who knows the standards. I wish there was a better way for them to be heard, instead of coming to a civilian like me, who ends up spending $630,000 to defend my First Amendment rights to publish the truth about what happened."
Posted by: Super Hose || 05/23/2004 5:27:06 PM || Comments || Link || E-Mail|| [6466 views] Top|| File under:
Muslims Smuggling Red Phosphorous Nabbed
Caught at LGF
An incident in Kakabeka Falls last month has apparently caught the attention of the U.S. Department of Homeland Security and the F.B.I. ABC News reports that the arrest of two people driving a van loaded 12 drums of red phosphorous has caused concern because of fears of a new terror attack in the U.S. The chemical is highly incendiary, and ABC says American authorities have reports a spectacular attack may be planned for sometime before the Presidential election this fall.


either that or it's to make Speed, which will energize the Kerry campaign


Thunder Bay Police charged a man and a woman only for violations of the Dangerous Goods Act. Police spokesperson Chris Adams says it's an ongoing drug investigation, since red phosphorous can be used to make Speed. He says U.S. officials have not contacted Thunder Bay, but may have picked up on the case through Interpol. ABC reports the two people arrested here were Muslims, and that they claimed they were paid $4500 to drive the phosphorous to the U.S. Adams says that in fact, they said they were paid to drive the van to Toronto. They were released

WTF???

with a court appearance set for July.


wanna bet they don't show? I sure hope this is a ploy to track them....
Posted by: Frank G || 05/23/2004 3:06:23 PM || Comments || Link || E-Mail|| [6525 views] Top|| File under:
Muchos gracias, España!
Echelon, intercepted a number of messages from suspected terrorists suggesting planning for a massive, multipronged assault on the United States. When? Between this summer's political conventions and October, one month before the presidential election. The intelligence appeared to confirm information obtained from some seized al Qaeda computers and from several human sources, government officials say. Officials at the CIA and the National Security Agency, which runs the Echelon program, believe the information is credible but worry that the human sources were on the periphery of the now widely dispersed al Qaeda network. Nevertheless, the information pointed to two, perhaps three, targets, the sources say: New York, Washington, and Las Vegas. The objective of the suspected attack, the officials continued, would be not only to cause mass casualties and devastation of U.S. infrastructure but to roil the presidential race. The Madrid bombings, which killed 191 people and wounded 1,800, also toppled the Spanish government and triggered the withdrawal of Spanish troops from Iraq. "Since Spain," says a Bush administration official, "al Qaeda has had the feeling of 'We can do this. We can affect an election.' "
Posted by: RWV || 05/23/2004 1:26:54 PM || Comments || Link || E-Mail|| [6588 views] Top|| File under:
STRENGTH: Bill Whittle scores again
A small taste only - READ THE WHOLE THING
Strength, Part 1
First of all, let's start this little journey by mentioning The Gloom. Fallujah. Abu Ghraib. Bodies hanging on bridges. Prisoners standing on boxes.

Listen troops, let's get this straight right off the bat: it's only a catastrophe. It's nothing more than a major disaster. I'm not being cynical, or arch, or "ironic." I am deadly serious.

We have seen two months of what looks like non-stop catastrophe, and we will see more, and maybe worse, before we are through. Here is my well-reasoned, historically researched, deeply nuanced opinion: Tough shit. This war will be over when we say it is over, and not a second before.

When Santa Ana's men ran up the red flag and his band played the Deguello – "The Throat Cutting" it must have made the men and women in the Alamo sick and weak in the knees. But it did not have the demoralizing effect that the Mexican dictator intended. Rather, it hardened the defenders. They did not run, and we are not going to run either, and Dan Rather and Ted Koppel and the rest can play all the goddam dirges they want to. The Alamo itself was a military disaster, a catastrophe. And when Sam Houston retreated from and kept evading Santa Ana's army, he was called a coward and a traitor – afraid to fight, not tough enough to do what was necessary. Sam Houston was a deeply flawed man, but he had thick skin and that in itself goes a long way when you are planning deep. Sam Houston didn't give a tinker's damn about Glory or Honor. Sam Houston wanted Texas. Like the equally wily and patient George Washington before him, Sam Houston wanted to win. And they did win. And that is why there will be no major metropolitan area named Kerry...

Consider this:

If you genuinely, honestly believe you can compare George Bush to Adolph Hitler, it is only because you are so removed from exposure to the genuine horrors of the Nazi regime – routine street beatings, confiscation and destruction of businesses, homes and property, then deportation and extermination of millions of your own countrymen -- that you are functionally incapable of the most basic and fundamental level of discrimination. If you can compare Abu Ghraib to a Nazi death camp with a straight face then you have never been to either Abu Ghraib, or a Nazi death camp, or either – that is patently obvious, and it would be comically so if the stakes were not so monumentally high. Having never been exposed to genuine evil, you have literally no conception whatsoever of what it looks and smells and tastes like.

(Immigrant Americans from Poland or Russia or Cuba, or Iraq, for that manner, exhibit virtually none of this madness. They know what a real secret police presence feels like.)

Let me clarify this if I may. Senator Kennedy claims Abu Ghraib is simply Saddam Hussein's torture chambers "under new management – U.S. management." Taking him at his word – a somewhat iffy proposition right out of the gate – he apparently cannot see the difference between the humiliation and bullying of enemy combatants, which is shameful, disgusting and reprehensible, and the gleeful, mocking murder, torture and gang rape of over 300,000 innocent men, women and children -- which is something worse. So Senator, here is a helpful analogy which you may find useful: The difference is about the same as pulling over and leaving a young female secretary on the curb in the rain, which is shameful, disgusting and reprehensible, vs. leaving her trapped in the car at the bottom of a river while you look at the bubbles and ponder the political repercussions.

Which is something worse, Senator.
Strength, Part 2
The man is truly amazing. When his book comes out (soon), buy copies for all the lefties you know. And one for yourself.
Posted by: Barbara Skolaut || 05/23/2004 2:26:18 AM || Comments || Link || E-Mail|| [6467 views] Top|| File under:
International-UN-NGOs
UNreformable? United Nations drops the ball
With the United States getting day by day increasingly bogged down in the Iraqi quagmire and the future role for the United Nations in that country as uncertain as ever, the after-effects of the bombing last August 19 of the organization's headquarters in Baghdad, which saw the death of 23 of its staff including special representative Sergio Vieira de Mello, continue to bedevil the world body. At a time when the UN is facing its most serious crisis in its 50-year history, the handling of the aftermath of the attack by a UN Secretariat that appears to be increasingly disconnected with reality and only concerned with self-preservation is turning, in the opinion of many observers in New York, into a saga of literarily all the ills that bedevil the organization.


Good article, but it went on for days. Go to the link to read it.
Posted by: Mark Espinola || 05/23/2004 9:00:30 PM || Comments || Link || E-Mail|| [6467 views] Top|| File under:
Southeast Asia
5 Injured in Indonesia Explosion
Two bombs have exploded in the Indonesian city of Ambon, site of Muslim-Christian fighting that has left at least 38 people dead in recent weeks. Police chief Leonidas Braksan told reporters Sunday that five people were injured in the first explosion, at least one of them seriously.

The French news agency, AFP, reports the bomb was hidden in a cookie tin and placed under a bench. It quotes Mr. Braksan as saying the bomb injured the young men who found the tin and tried to open it. Unidentified attackers set off a second bomb nearby about a half-hour later, injuring no one.

The blasts came a day after a visit by Indonesian president Megawati Sukarnoputri, who denied claims her government is not doing enough to combat a resurgence of Muslim-Christian violence in the area. Ambon was the scene of religious violence that took at least 5,000 lives between 1999 and 2002.
Posted by: TS(vice girl) || 05/23/2004 7:42:03 PM || Comments || Link || E-Mail|| [6463 views] Top|| File under:
Bali Bomber Says He'd 'Butcher' Aussie PM
In an interview from death row in Indonesia, Bali bomber Mukhlas said he would "butcher" Australian Prime Minister John Howard if he was given the chance. "If John Howard appears before me, I'll butcher him," Mukhlas, whose real name is Ali Ghufron, said in an interview for TV Nine Network's "Sunday" current affairs program.

Mukhlas was sentenced to death last year for his role in the Oct. 12, 2002, nightclub bombings on the Indonesian island of Bali that killed 202 people, including 88 Australians. He said increased security and terror fears in Australia showed terrorists had struck an important blow against the nation. "Just imagine, people are scared of their own shadow. It's the victory for the terrorists," he said. His remarks in Indonesian were translated into English for the program. Australia has spent hundreds of millions of dollars bolstering security at airports, ports and other potential terror targets as well as beefing up counterterror military units and spy agencies since the Sept. 11, 2001, attacks in the United States. Australia also allied itself with the United States in the Iraq war. Mukhlas suggested terror attacks would continue against Australians and Americans. "America and Australia and the rest only understand the language of force, the language of bombs," he said.
Posted by: tipper || 05/23/2004 9:13:36 AM || Comments || Link || E-Mail|| [6478 views] Top|| File under:
Thai hard boyz want to chat
Oh goody, another peace processor ...

The head of an umbrella organization for Thailand's southern separatists is seeking a formal dialogue with Bangkok, the Bangkok Post reported Saturday. Bersatu incorporates several separatist movements, and Chairman Wan Abdul Kadir Che Man has proposed discussions with the federal government after numerous bloody clashes in the south of Thailand. Wan Abdul Kadir said he believed the ongoing violence in southern Thailand stemmed from political problems and could be solved only through political dialogue. He said the Thai government has adopted the wrong approach in trying the solve the problem through talks with religious leaders, since the conflict is actually a political one. "If a political dialogue is conducted between separatists and representatives from the government, it could lead to a solution to the problems," he said.

He dismissed speculation that troubles in the South were linked to Muslim terrorist groups, such as Kampulan Mujahideen, Malaysia and Indonesia's Jemaah Islamiyah. Thai intelligence officials blame Bersatu for recent violence in the south.
Posted by: Dan Darling || 05/23/2004 12:27:13 AM || Comments || Link || E-Mail|| [6465 views] Top|| File under:
JI suspects acquitted
AN Indonesian appeal court has acquitted three suspected members of the Jemaah Islamiyah terror network, overruling jail sentences of up to five years issued by lower courts, a report said today.

The Central Sulawesi province Court of Appeal on Friday quashed the conviction of Firmansyah, Fajri and Aang Hasanuddin, the Jakarta Post said.
Officials were not immediately available to confirm the report.

"They have been found not guilty. After investigating the evidence, and based on witness statements, the three were not proven to be involved in terrorism," the presiding judge of the court of appeal, Mahdi Saroinda Nasution said on Saturday, according to the newspaper.

Firmansyah and Fajri had been sentenced to five years in jail for allegedly aiding Bali bomb suspect Achmad Roichan while Hasanuddin was given three years for failing to inform police on the activities of the other two.

In the ruling, issued on Friday, the court of appeal also ordered the release of the three from detention.

But prosecutors Ferry Silalahi and Syahrul Alam said the three would only be freed after the supreme court had ruled on the prosecutor's appeal.

The same court is currently hearing appeals from two other suspected Jemaah Islamiyah members - Muhammad Fauzan and Nizam - who were sentenced to six years each over weapons possession and storage in March.
Posted by: Dan Darling || 05/23/2004 12:26:07 AM || Comments || Link || E-Mail|| [6461 views] Top|| File under:
Captured Abu Sayyaf had chemical weapons guides
POLICE investigating suspected Abu Sayyaf extremists who were allegedly planning a bombing campaign found literature dealing with chemical weapons in their possession, a top intelligence official said Saturday.

National Security Advisor Norberto Gonzales played down the likelihood that the suspects had acquired the ability to use chemical weapons when they were arrested in March.

Among the items captured from the six suspects in March were "readings on biological and chemical warfare," Gonzales told Agence France-Presse.

He said the documents seized were more of the "anarchist handbook" type readily available from certain publishers, rather than confidential military documents.

"It doesn't mean they have the capability (for chemical weapons) and are already manufacturing them," he said.

The significance of the find is that "it gives us a look into the mental framework of terrorists. What they really want is as many casualties as possible," Gonzales said.

Gonzales denied speculation that the Abu Sayyaf or similar regional terror groups, like the Jemaah Islamiyah (JI), might have established a chemical or biological weapons facility in the southern Philippines.


In all honesty, I wouldn't be surprised if they have. There are certainly signs that JI has been trying to do just that and the government cease-fire with the MILF has certainly given them the necessary breathing room to do just that. There were also reports of al-Qaeda planning a chemical attack on Japan back last December.
Posted by: Dan Darling || 05/23/2004 12:22:55 AM || Comments || Link || E-Mail|| [6463 views] Top|| File under:
Syria-Lebanon-Iran
Former hostage-taker appointed TV chief
Iran's supreme leader, Ayatollah Ali Khamenei, on Sunday appointed a former hostage-taker and leader of the elite Revolutionary Guards as the head of state-run radio and television. Ezzatollah Zarghami, 45, who was promoted from deputy head of the Islamic Republic of Iran Broadcasting, was among militant students who overran the U.S. Embassy in Tehran and held 52 embassy staffers hostage for 444 days in 1979. He joined Iran's elite Revolutionary Guards as a senior officer in the early 1980s and served for a decade there. The network enjoys a monopoly over Iranian broadcasting and has 12 domestic television and radio channels.
Posted by: TS(vice girl) || 05/23/2004 8:13:29 PM || Comments || Link || E-Mail|| [6508 views] Top|| File under:
Terror Networks
Does the Qur'an Teach Violence?
This is the article Gentle was talking about in the comments below...


When we Muslims state that Islam is a religion of peace, we are not trying to prove something unreasonable or solve a crossword puzzle. Rather, we are just stating a fact backed by clear-cut evidence and unquestionable proofs. Even we don't need to state this fact, for Islam, in itself, is self-explanatory, in terms of its meaning, its noble teachings and the core of its message conveyed by the Prophets Allah sent to mankind.


I guess it all depends on the meaning you assign the word "peace," doesn't it? That appears to shift from sect to sect within Islam, from Sufism's ability to get along with most other religions to Wahhabism's ability to get along with none, to include those holding different opinions within itself.

Shedding more light on this issue, here is the statement made by Dr. Muzammil H. Siddiqi, former President of the Islamic Society of North America, in replying a similar question: "Thank you very much for your kind words that you do not hate Muslims. Hate is not good for any person. I want to assure you that we Muslims also do not hate non-Muslims, be they Christians, Jews, Hindus, Buddhist or followers of any religion or no religion. Our religion does not allow killing any innocent person regardless of his or her religion. The life of all human beings is sacrosanct according to the teachings of the Qur'an and the guidance of our blessed Prophet Muhammad, peace be upon him and upon all the Prophets and Messengers of Allah.


We're down to quibbling about semantics again, this time the definition of "innocent." Was it Sheikh Qaradawi's opinion is that there's no such thing as an innocent Israelis: all the men are subject to the draft, as are potentially all women. And the little kids are going to grow up, and then they'll be soldiers, too, so it's best to kill them now. Or was that another fatwah from some other renowned scholar?

The Qur'an says about the prohibition of murder, "
Take not life, which Allah hath made sacred, except by way of justice and law: thus does He command you, that ye may learn wisdom." (Al-An`am: 151) and Allah says in the Qur'an, "Nor take life, which Allah has made sacred, except for just cause. And if anyone is slain wrongfully, We have given his heir authority (to demand Qisas or to forgive): but let him not exceed bounds in the matter of taking life; for he is helped (by the law)" (Al-Isra': 33). According to the Qur'an, killing any person without a just cause is as big a sin as killing the whole humanity and saving the life of one person is as good deed as saving the whole humanity. (See Al-Ma'idah: 32)


Oh, dear. More quibbles. Muslims can take infidels' lives and property in the course of jihad. It's not murder then. And seemingly anyone with a turban can declare jihad, at any time, for any reason.

However, your question is valid, then how come the Qur'an says, "kill them wherever you find them
" as it is mentioned in Surah Al-Baqarah: 191 and Surah An-Nisa': 89. The answer is simple and that is, you should read these verses in their textual and historical context.


"Kill them wherever you find them, anywhere from New York to Tel Aviv to Moscow to Madrid to Bali to Delhi to Bangkok and all the way back again to Lagos. Kill. Kill. Kill. It's the Muslim way, isn't it? Or should we have a nice hudna, that'll last until the next bus is blown up, or the next train or the next airliner?

You should read the whole verse and it is better that you read few verses before and few after. Read the full text and see what is said:
"Fight in the cause of Allah those who fight you, but do not transgress limits; for Allah loves not transgressors. And kill them wherever ye catch them, and turn them out from where they have turned you out; for tumult and oppression are worse than slaughter; but fight them not at the Sacred Mosque, unless they (first) fight you there; but if they fight you, kill them. Such is the reward of those who reject faith. But if they cease, Allah is Oft-Forgiving, Most Merciful. And fight them on until there is no more tumult or oppression, and there prevail justice and faith in Allah; but if they cease, let there be no hostility except to those who practice oppression. The prohibited month, for the prohibited month, and so for all things prohibited, there is the law of equality. If then any one transgresses the prohibition against you, transgress ye likewise against him. But fear Allah, and know that Allah is with those who restrain themselves." (Al-Baqarah: 190-194)
And never forget that it's always the other guy's fault. "Oppression," like so many other things withing Islam, has a flexible meaning. You can always find it, if you look hard enough. F'rinstance, in Thailand, which is a nice country, not oppressive to most people's eyes in the least, where Muslims have fired up the Motorcycles of Doom.

For your second quotation also read the full text:
"They but wish that ye should reject Faith, as they do, and thus be on the same footing (as they): so take not friends from their ranks until they flee in the way of Allah (from what is forbidden). But if they turn renegades, seize them and slay them wherever ye find them; and (in any case) take no friends or helpers from their ranks. Except those who join a group between whom and you there is a treaty (Of peace), or those who approach you with hearts restraining them from fighting you as well as fighting their own people. If Allah had pleased, He could have given them power over you, and they would have fought you: therefore if they withdraw from you but fight you not, and (instead) send you (guarantees of) peace, then Allah hath opened no way for you (to war against them). Others you will find that wish to gain your confidence as well as that of their people: every time they are sent back to temptation, they succumb thereto; if they withdraw not from you nor give you (guarantees) of peace besides restraining their hands, seize them and slay them wherever ye get them; in their case We have provided you with a clear argument against them." (An-Nisa': 89-91)
Now tell me honestly, do these verses give a free permission to kill any one anywhere?


Certainly not. You need a fatwah to do that. But fatwahs are cheap.

These verses were revealed by God to Prophet Muhammad, peace be upon him, at the time when Muslims were attacked by the non-Muslims of Makkah on a regular basis. They were frightening the Muslim community of Madinah. One may say using the contemporary jargon that there were constant terrorist attacks on Madinah and in this situation Muslims were given permission to fight back the "terrorist". These verses are not a permission for "terrorism" but they are a warning against the "terrorists." But even in these warnings you can see how much restraint and care is emphasized.


We saw that on September 11th, three years ago. Those boys sure did know their Koran, didn't they?

It is important that we study the religious texts in their proper context. When these texts are not read in their proper textual and historical contexts they are manipulated and distorted. It is true that some Muslims manipulate these verses for their own goals. But this is not only with Islamic texts, it is also true with the texts of other religions. I can quote dozens of verses from the Bible which seem very violent, if taken out from their historical context. These Biblical texts have been used by many violent Jewish and Christian groups. Crusaders used them against Muslims and Jews. Nazis used them against Jews. Recently Serbian Christians used them against Bosnian Muslims. Zionists are using them regularly against Palestinians.


That's a fairly loose usage of facts. The Crusades were indeed religiously based, at least the first and second. None of the other examples is strictly driven by sectarianism. The Nazis tried to destroy the Jews on racial grounds. One could stop being a religious Jew and still be subjected to the "final solution." The Serbian offenses against the Bosnians were similar to the Serbian offenses against the Roman Catholic Croatians, and were driven more by tribal animosities than by religious; it wasn't the Bosnians practice of Islam so much as their historical association with the Turks. The ultimate defenders of the Bosnians were Christian — actually secular — Europe and the United States. The only example that actually holds water is the charge of Zionist use against the Paleos. But again, Zionism is a racial thing, demanding a homeland for the Jewish people, not particularly for the Jewish religion. Israel is chock full of not particularly religious Jews, and except for a few crackpots Israel's efforts to defend itself aren't couched in religious terms. In contrast, virtually all aggression by the Muslim world against the rest of us is specifically based in religion.

Let me mention just a few verses from the Old Testament and New Testament and tell me what do you say about them:
"When the LORD your God brings you into the land where you are entering to possess it, and clears away many nations before you, the Hittites and the Girgashites and the Amorites and the Canaanites and the Perizzites and the Hivites and the Jebusites, seven nations greater and stronger than you. And when the LORD your God delivers them before you and you defeat them, then you shall utterly destroy them. You shall make no covenant with them and show no favor to them. (Deutronomy 7:1-2)

"When you approach a city to fight against it, you shall offer it terms of peace. If it agrees to make peace with you and opens to you, then all the people who are found in it shall become your forced labor and shall serve you. However, if it does not make peace with you, but makes war against you, then you shall besiege it. When the LORD your God gives it into your hand, you shall strike all the men in it with the edge of the sword. Only the women and the children and the animals and all that is in the city, all its spoil, you shall take as booty for yourself; and you shall use the spoil of your enemies which the LORD your God has given you
 Only in the cities of these peoples that the LORD your God is giving you as an inheritance, you shall not leave alive anything that breathes (Deutronomy 20:10-17)

Now therefore, kill every male among the little ones, and kill every woman who has known man intimately. But all the girls who have not known man intimately, sparefor yourselves. (Numbers 31:17-18)
Those are Old Testament verses, dating from about 1100 B.C. The world outside the Arabian peninsula has progressed since then. We no longer think or act in those terms. Not even the Zionists.

Even in the New Testament we read the following statement attributed to Jesus saying to his disciples:
"I tell you that to everyone who has, more shall be given, but from the one who does not have, even what he does have shall be taken away. But these enemies of mine, who did not want me to reign over them, bring them here and slay them in my presence." (Luke 19:26-27)
Unlike the events in the Koran, that even didn't actually take place, did it? Christianity became arrogrant and brutal in its maturity, but the Church during Christ's time wasn't founded on bumping people off. It was three hundred years before Christianity became predominant within the Empire.

Excerpted, with slight modifications, from: http://pakistanlink.com/religion.html
Posted by: Gentle || 05/23/2004 2:40:35 PM || Comments || Link || E-Mail|| [6527 views] Top|| File under:
Zarqawi is the new al-Qaeda operations chief
Fred, you called this how many months ago?

Two and a half years into the US-led war on terrorism, the Al Qaeda network headed by Osama bin Laden has a new operations chief, some US and foreign intelligence officials now believe, and he is quickly becoming as deadly as the architects of the Sept. 11, 2001, attacks. Abu Musab al-Zarqawi, the 38-year-old Palestinian blamed for hundreds of deaths in terrorist attacks in Iraq, appears to have adopted the remnants of the sleeper cell network in Europe that helped spawn the Sept. 11 hijackers and now serves as the primary organizer of a diffuse, but growing collection of Al Qaeda veterans and new recruits on at least three continents, according to a recent US spy agency report, interviews with intelligence officials, and terrorism specialists. After months of investigation, a picture is emerging that connects Zarqawi, whom US officials believe is still in Iraq, to the deadly train bombings in Madrid in March, a foiled plot to blow up Jordanian government offices in Amman last month, and the recent capture of several suspected terror cells in Italy, among other plots, the officials said.


Zarqawi's been fingered as part of al-Qaeda, head of al-Tawhid — which apparently has a European and a Levant wing and is part of Ansar al-Islam. He's been associated, though more tenuously, with the various North African Salafist groups — Morocco, Algeria, and Libya, and with the Khattab's/al-Walid's Chechen Killer Korps. He also seems to float from Iraq to Syria to Turkey to Iran. No one else seems to be doing the same thing. That makes him the current Kingfish...

Some intelligence officials stop short of comparing Zarqawi's role to bin Laden's past field commanders -- his relationship to the Saudi fugitive and other Al Qaeda chieftains, they say, is not as clear-cut -- but acknowledge he has picked up where they left off.


When Ansar al-Islam was just getting off the ground its controller was Abu Zubaydah. Khalid Sheikh Mohammad, perhaps because he's Pakistani, seems to have concentrated on Pakland and Southeast Asia. Zarqawi's Jordanian-Paleo, and has more of an interest in the Mideast and Europe.

And as more dots in Europe, North Africa, and the Middle East increasingly lead back to Zarqawi, he appears to have filled the vacuum as the top Al Qaeda field organizer.


That's what I said. The intel guys probably noticed this at least a month before we did, and probably aren't weasel-wording it. Qaeda's reorganized into nation-based cells with a coordinating central body...

His capture could be even more important than bin Laden himself if American and allied intelligence services are to keep pace with what they believe has become a highly adaptable global movement of Islamic extremists following the Sept. 11 attacks.


It would be, but only on a temporary basis. There's another bright boy waiting to fill his shoes when he's hidden away on Diego Garcia or Kwajalein...

''Zarqawi's terrorism is not confined to the Middle East," according to a recent US intelligence report labeled ''for officials' use only" obtained by the Globe.


"For official use only" is the lowest "classification" level. It's a government document, not for distribution outside the government, but it doesn't contain classified information, even though it may be based on it.

''Zarqawi and his network have plotted terrorist actions against several countries, including France, Britain, Spain, Italy, Germany, and Russia. Since last year, members of his network have been apprehended in France, Britain, Spain, and Italy." But his links to other Al Qaeda followers and sympathizers, ability to recruit new foot soldiers, and personal ties with some leading suspects in a series of ongoing terrorist investigations demonstrate how he has picked up the standard left by top Al Qaeda figures such as Khalid Shaikh Mohammed and Abu Zubaydah, both of whom are in US custody.


What is even more ominous, at least IMO, is that Zarqawi is supposed to work for Saif al-Adel. That means even whenever we snag his sorry ass the main driver of the current al-Qaeda is still out there - and in Iran. My guess is that al-Adel is the strategist and Zarqawi the tactician at this point; their writing as well as alleged locations would appear to support this conclusion.

I'd agree with that assessment. The al-Qaeda core is the custodian of the money chain and the theoretical base. That's why al-Adel, Zawahiri, and bin Laden remain the primary targets of the WoT. Capturing the OPSO only wins us a battle. It lets us take apart a bigger piece of the organization, but it's not decisive.

Zarqawi is believed to communicate through intermediaries and couriers along a chain of support from neighboring countries including Syria, Iran, and Saudi Arabia. The Zarqawi network, now called the Al Tawhid Group, ''has been operating beyond Iraq for some time," said a US official, citing recent intelligence reports.


Coulda gotten that from Rantburg, starting in November 2001.

''I would not characterize him as a formal, micromanaging chief as some of the others," the official added, ''but I would certainly characterize him as an operations chief in his own right. He has served as a magnet of foreign fighters and operatives that have come into Iraq to incite sectarian violence, and there are a number of plots he has been responsible for over the last several months far beyond Iraq."


From his point of view, it doesn't even matter if an individual operation succeeds, only that it takes place. A certain percentage will succeed. He's fighting a war of attrition of public opinion...

''People are underestimating him," said

Evan Kohlmann

, a government terrorism consultant and author of the forthcoming book, ''Al Qaeda's Jihad in Europe: The Afghan-Bosnian Network." Kohlmann added that Zarqawi ''has inherited the 9/11 network."


Actually he's taken the leftovers, harvested the buds that were planted immediately before 9-11 and in the aftermath, and he's building on that basis.

Zarqawi has had a long history as a terrorist foot soldier and organizer. Born in the Palestinian refugee camp of Zarqa northeast of Amman in 1966, Zarqawi has moved freely among Islamic militant groups in Jordan, Iran, Iraq, Pakistan, and Afghanistan. In 1986, he traveled to Karachi for training during the Soviet invasion of neighboring Afghanistan. He then returned to Jordan in 1990 to help establish a local terror group, Jaysh Muhammed, according to the US intelligence report. After serving a prison term in Jordan in the mid-1990s for conspiring to overthrow the government, he is believed to have given orders to a terrorist group based there that was planning attacks timed to the millennium New Year's celebrations in Jordan, Israel, and the United States, the report said. Those plots were foiled, but he traveled back to Pakistan in 2000, according to the French intelligence service, the DGSE, where he soon turned up in bin Laden's entourage in Afghanistan. Until the US-led invasion of Afghanistan in late 2001, Zarqawi ran two training camps, one near Kabul and another --specializing in chemical weapons training -- in Herat before he fled the US onslaught for neighboring Iran, according to the intelligence report.


Hmm, the Kabul camp hasn't come up before now. It is also makes it even less plausible that he was some kind of rival to bin Laden if he was working that close to the Afghan capital.

He was a bright boy middle manager on the fast track to an executive slot. I hope they're tracking all the guys who ran the training camps. They're the al-Qaeda cadres, much moreso than the cannon fodder who went through the camps and could belong to any of the nation-based organizations or who could be free-lancers...

Since then, he has used those contacts to recruit suicide bombers to come to Iraq. He also has used his contacts to cast a net to other Al Qaeda sympathizers in Europe, North Africa, and elsewhere, officials said. Zarqawi's influence is increasingly being felt far beyond Iraq. The suspected mastermind of the Madrid bombings in March that killed 200 people, a Syrian named Abu Musab al-Suri, as well as other North Africans from Morocco and Algeria who have been tied to blasts, are believed to have links to Zarqawi, according to intelligence officials.
Posted by: Dan Darling || 05/23/2004 12:01:15 AM || Comments || Link || E-Mail|| [6464 views] Top|| File under:
Iraq-Jordan
Berg beheading: No way, say medical experts
(Food for thought)



American businessman Nicholas Berg's body was found on May 8 near a Baghdad overpass; a video of his supposed decapitation death by knife appeared on an alleged al-Qaeda-linked website (www.al-ansar.biz) on May 11. But according to what both a leading surgical authority and a noted forensic death expert separately told Asia Times Online, the video depicting the decapitation appears to have been staged. "I certainly would need to be convinced it [the decapitation video] was authentic," Dr John Simpson, executive director for surgical affairs at the Royal Australasian College of Surgeons, said from New Zealand. Echoing Dr Simpson's criticism, when this journalist asked forensic death expert Jon Nordby, PhD and fellow of the American Board of Medicolegal Death Investigators, whether he believed the Berg decapitation video had been "staged", Nordby replied: "Yes, I think that's the best explanation of it." Questions of when the video's footage was taken, and the time elapsed between the shooting of the video's segments, were raised by both experts, reflecting a portion of the broader and ongoing video controversy. Nordby, speaking to Asia Times Online from Washington state, noted: "We don't know how much time wasn't filmed," adding that "there's no way of knowing whether ... footage is contemporaneous with the footage that follows". While the circumstances surrounding both the video and Nick Berg's last days have been the source of substantive speculation, both Simpson and Nordby perceived it as highly probable that Berg had died some time prior to his decapitation.


Much, much, much more at the link.
Posted by: Mark Espinola || 05/23/2004 8:58:30 PM || Comments || Link || E-Mail|| [6502 views] Top|| File under:
Afghanistan/South Asia
Pak Government detains six militants
KARACHI: Police today arrested six more suspects belonging to a militant group that tried to kill President Pervez Musharraf in 2002. The militants from the Harkat-ul Mujahideen al-Alami group were arrested in a raid in Karachi in which a huge quantity of weapons was also seized, a government official said.


"How huge? We just can't say."
Posted by: Steve || 05/23/2004 9:19:53 AM || Comments || Link || E-Mail|| [6484 views] Top|| File under:
Iraq-Jordan
Der Speigel article on detainee who "died in his sleep"
In response to my complaint about his links on this thread here, Aris sent me, by private e-mail, the link to the interview from which the photo came. It's in german, but the link points to an english translation. Not exactly up to Rantburg standards, but I don't speak German, and assume most readers here don't either.

Interviewee Abid: I can't remember the date, I was already in prison for 25 days... They brought 3 people on that day, Asad was one of them... I was the last one in the row, he stood next to me, I asked him where he came from. He said his family came from Dulab... we warned him to stop talking, talking brings immediate punishment and beating. They picked him up and put him in a single cell. on the second day they began to interrogate him. it was always the same, they began by two days of sleep deprivation... normally you can get some sleep, but those being interrogated aren't allowed to sleep at all.
On the third day the interrogation begain. They pick you up and keep you all day, the following night and another day. Then one is dragged back. When you're picked up you can still walk, but when you come back, you;re dragged on the floor.
When they brought Asad back to his single cell it already seemed like a funeral. It was normal, that anyone who did something wrong would be mistreated the entire day. They let us stand the entire day, sprinkled us with water, or put us in chains. Or they would handcuff our hands behind our backs and tie our feet together, so that you could only lie on the floor on your stomach. And when someone kicks you, you turn like a carousel. And you were always being sprinkled with water and kicked - for an hour, two or three. As long as they felt like it. Then they might leave you alone for a while, so that you can recover somewhat, and then they would begin again. They did that especially with those they were getting ready to interrogate.
Did you see it with your own eyes?
Yes with my own eyes... there are no walls there, only wire fencing between the prisoners. And it was all being done right next to us.
Who was involved? How many soldiers and officers?
I couldn't differentiate soldiers from officers. They all looked the same to me. But there were a lot. The interrogators were 10 to 15. They came and picked the prisoner up. And not only Asad. Asad is only the one who died. Many others were tortured.
Can you describe how the torturers looked? Do you know any names?
When you look at Americans they all look alike. You can;t tell the difference between them. Of course we don;'t know the names either. They pick the people up, torture them for a day, a night, and another day, and then bring them back from the interrogation.,
Were the interrogators Americans?
Yes, they were Americans.



snip. Includes strange questions as to who was white and black. Digging for a racial angle?



Was Asad's death investigated by the Americans?
Yes. A commission came. They picked up one of the prisoners and asked him questions. He said he didn't know anything, but someone near him knew. That was me. Then they asked me questions for two days. Four and a half hours on the first day, only about Asad. They said: we only came to ask about the death of Assad. There is no connection to anything else. I reported the facts to them, like I'm doing now. From the moment they began to torture Asad until the moment of his death. There was a high General there, and I told him all that.
Do you know the General's name?
No, I don't know it.

Check out the photos at the original article. Its hard to make out the details of the death certificate, but it appears to be dated January 9, 2004. The sidebars were not translated, but using Bablefish, I take it this information came from official autopsy reports. The accusation is that someone tried a cover-up. What Aris didn't mention was that the JAGs clearly smelled something fishy too, and began to ask around. Not enough information at my fingertips to figure out what may have prompted them, but it appears their mandate in this case was somehow limited. Unacceptable. One NEVER limits one's watchdogs! Assuming similar bureaucratic delays, we should see some action by July/August taken on the assholes who did this. If not, heads should roll.
Posted by: Ptah || 05/23/2004 5:17:07 PM || Comments || Link || E-Mail|| [6458 views] Top|| File under:
Iraq-Jordan
Good General or just a General Idiot
My fellow Ranter's, I have know idea who this General is, so I am asking my fellow Ranter's if anyone is in the know about this guy. Is this guy a bitter old General who did not get a chance to play with the modern US Military? Are we not surprised that this is another part of Viacom's attack on the President? Are we not sick of this relentless attack on the President? Or is this something the whole country will be consumed with as a legitimate concern? Please, help me to understand the reason for this bitter tirade? Does this not sound a little bit anti-Semitic?




Zinni's criticism of the Iraq war seems grounded in his assessment of the situation. I was surprised to see the extent of it, but he's been against the war since before we invaded. I understand he's a good man, though, despite his belief in the UN. He played the part of Sysiphus in the last actual round of shuttle diplomacy with the Paleos. Unfashionable as it was at the time, he referred to Yasser as an "unreformed liar," to a predictable chorus of gasps, fainting spells, and similar attacks of the vapors...

Accusing top Pentagon officials of "dereliction of duty," retired Marine Gen. Anthony Zinni says staying the course in Iraq isn't a reasonable option. "The course is headed over Niagara Falls. I think it's time to change course a little bit or at least hold somebody responsible for putting you on this course," he tells CBS News Correspondent Steve Kroft in an interview to be broadcast on 60 Minutes, Sunday, May 23, at 7 p.m. ET/PT.

The current situation in Iraq was destined to happen, says Zinni, because planning for the war and its aftermath has been flawed all along. "There has been poor strategic thinking in this... poor operational planning and execution on the ground," says Zinni, who served as commander-in-chief of the U.S. Central Command from 1997 to 2000. Zinni blames the poor planning on the civilian policymakers in the administration, known as neo-conservatives, who saw the invasion as a way to stabilize the region and support Israel. He believes these people, who include Deputy Defense Secretary Paul Wolfowitz and Douglas Feith, the undersecretary of defense, have hijacked U.S. foreign policy. "They promoted it and pushed [the war]... even to the point of creating their own intelligence to match their needs. Then they should bear the responsibility," Zinni tells Kroft.

In his upcoming book, "Battle Ready," written with Tom Clancy, Zinni writes of the poor planning in harsh terms. "In the lead-up to the Iraq war and its later conduct, I saw, at minimum, true dereliction, negligence and irresponsibility; at worst, lying, incompetence and corruption," he writes. Zinni explains to Kroft, "I think there was dereliction in insufficient forces being put on the ground and [in not] fully understanding the military dimensions of the plan." He still believes the situation is salvageable if the United States can communicate more effectively with the Iraqi people and demonstrate a better image to them.

The enlistment of the U.N. and other countries to participate in the mission is also crucial, he says. Without these things, says Zinni, "We are going to be looking for quick exits. I don't believe we're there now, and I wouldn't want to see us fail here." Also central to success in Iraq is more troops, from the United States and especially other countries, to control violence and patrol borders, he says. Zinni feels that undertaking the war with the minimum of troops paved the way for the security problems the U.S. faces there now, the violence Defense Secretary Donald Rumsfeld recently admitted he hadn't anticipated. "He should not have been surprised," says Zinni. "There were a number of people who before we even engaged in this conflict felt strongly that we underestimated...the scope of the problems we would have in [Iraq]." The fact that no one in the administration has paid for the blunder irks Zinni. "But regardless of whose responsibility [it is]...it should be evident to everybody that they've screwed up, and whose heads are rolling on this?"
Posted by: Long Hair Republican || 05/23/2004 1:20:59 PM || Comments || Link || E-Mail|| [6470 views] Top|| File under:
U.S. Expands Offensive Against Rebel Iraqi Cleric
EFL



BAGHDAD, May 23 -- The battle for the holy Shiite cities of southern Iraq that has occupied U.S. soldiers for weeks appears to have moved from a broad engagement across several fronts to a sustained battle for a single elusive objective -- the rebellious cleric at the heart of the insurrection.

For seven weeks, U.S. forces have killed off scores of militants loyal to Moqtada Sadr, the Shiite cleric wanted by U.S. officials on murder charges who has fomented an anti-American insurrection across a region once receptive to the occupation. But they have left Sadr largely alone, fearing a deadly strike against him could make him a martyr in a religious culture that worships them.

But the U.S. military's first push into the town of Kufa, where Sadr preaches each Friday, and a strike on a convoy carrying his top aide over the weekend suggests U.S. commanders have set aside those fears. U.S. military officers involved in the operations say the Kufa assault, which began before dawn Sunday and continued into the night, is the latest phase of a campaign that has squeezed Sadr's forces out of Kut, Diwaniya, and, over the weekend, the holy city of Karbala.

"We're closing in," said Maj. David Gercken, a spokesman for the 1st Armored Division, who declined to characterize the operation as a hunt for Sadr. "We're keeping the pressure on. But it's gradual."

U.S. military officials have five weeks to tame a broad anti-occupation insurgency before an interim Iraqi government assumes limited political authority. The Sadr rebellion has become among the most pressing security concerns for U.S. officials, and corralling its spread at a time of high anti-occupation feelings is now a top priority.

The resistance rose first in the Sunni Triangle, a region north and west of Baghdad once devoted to Saddam Hussein. Earlier this month, Marine commanders withdrew from Fallujah, a hotbed of anti-American feeling, after a month-long siege against the insurgents inside. They turned over security responsibilities to a group of former Baathist military officers, who once served in Hussein's army.

The move angered Iraq's majority Shiite population

Awwwwww

, which suffered under Hussein's Sunni-led government, while failing to end attacks against U.S. troops. Two Marines were killed Sunday when their convoy was attacked with rocket-propelled grenades.

U.S. officials have ruled out such a deal to win Sadr's withdrawal from Najaf and the demobilization of his thousands-strong militia known as the Mahdi Army. Sadr, the 31-year-old son of a revered Shiite cleric assassinated by Hussein's government, is wanted in connection with the April 2003 murder of a moderate rival Shiite cleric, Abdel-Majid Khoei. Khoei had just returned to Iraq from exile in Great Britain when he was stabbed to death in Najaf, allegedly by Sadr's followers.

Instead, U.S. officials have counted on a group of mainstream Shiite leaders to talk down the young firebrand with little support outside his own militia. But those negotiations have produced only division in Iraq's majority Shiite population, and U.S. officials have expressed little hope in recent days for their eventual success.

The sudden withdrawal over the weekend of Sadr's forces after weeks of street fighting -- and scores of casualties -- has both encouraged and mystified military officers after weeks of deadly street-to-street fighting. But the long-term results are difficult to judge.

"The bad guys may have left, they may have gone to ground, we don't know," said a U.S. officer whose troops were returning to Baghdad after reinforcing units stationed on the outskirts of Karbala.

The pullback of troops from Task Force 1-36, a unit of the 1st Armored Division, followed the cancellation of a U.S. push into Karbala set for last Friday. Instead of entering Karbala, as planned, U.S. troops that had taken up positions in a strategic mosque in the center of town withdrew.

"There was no cease-fire, no deal made in Karbala. We do not and will not make deals with militias or criminals," Gercken said.

Despite the calls for Shiites to rise up, Karbala residents seem less concerned about damage to religious sites than eager for Sadr to give up now that U.S. troops have left the city center. Like Najaf, the town depends on religious pilgrims, mostly from Shiite Iran, as a major source of income.

At the same time, Sadr forces in Najaf, farther south, and neighboring Kufa where Sadr delivers his regular Friday sermon, showed increasing audacity in attacks over the weekend. But there are signs in the developing U.S. offensive that Sadr, as much as his armed followers, may be the troops' intended target regardless of the fallout.

Since announcing the arrest warrant against him, U.S. military officials have continued to allowed Sadr to travel between Najaf and Kufa to deliver his regular Friday sermon. But last Friday, U.S. troops fired on a convoy of cars that resembled Sadr's hours after he had called on Iraqis to rise up against the occupation during his sermon.

Then overnight Saturday U.S. troops, for the first time, drove deep into Kufa in tanks backed by attack helicopters. U.S. soldiers remained there Sunday, raiding a mosque and killing more than a dozen insurgents.
Posted by: Mr. Davis || 05/23/2004 10:28:26 PM || Comments || Link || E-Mail|| [6470 views] Top|| File under:
Iraqi women training for paramilitary force
The first time the women at the paramilitary training camp here went for shooting practice most were nervous, some started crying and others did not want to pick up the guns. Nearly four weeks later, Shemaa Jasem, 22, held up her paper target showing three small holes near the bullseye, and was disgusted. "Bad shooting today," she said. These are some of the women that the United States hopes will help to take over the security of Iraq once the US troops finally depart, with some expected to join the Iraqi Civil Defence Corps (ICDC), the country's US-trained paramilitary force.

The 17 women shooting are all employees at the camp, jobs that come with some risk since sections of Iraqi society view them as American collaborators who make a softer target than the heavily armed US troops. Having been told to undergo basic weaponry and first aid training following a series of mortar attacks on the base at Amiriyah, west of Baghdad, some of the women now plan to join the ICDC. They will be employed at checkpoints and search women suspects during raids on homes. Where the mood was once fraught, it has become jovial. While two were shooting on Saturday on the range at this base west of Baghdad, the others sat on the ground chatting cheerfully, throwing pebbles at the pair wearing the hard hats waiting next in line to shoot. To pass the shooting section of training, the women had to get two out of seven shots on the piece of paper printed with a bullseye.

Many came back from the wooden boards at the end of the range waving their target papers in triumph as they returned to join their colleagues. "If they get it in the middle, it means they are expert. If they hit the paper that's okay, it still means they can kill somebody," said Staff Sergeant Walter Challapa, of the US 1st Cavalry Division, their trainer on the range. Some of the women's husbands did not know they were wearing an ICDC uniform during the day, which was stashed inside the base before they left for home, but Challapa said the mood was changing. Jasem, a former factory worker from Baghdad whose sister Sondas, 33, was also going through training, said she was proud of what she was doing. "This is a good thing for my country, going against the terrorists and the bad guys," she said. "My mother and father are very happy. I want to join the American army one day. Wherever I go I tell people that I work for the ICDC and the coalition forces."

Aeman Ali, 28 — not her real name because of fears of reprisals said the training had empowered women repressed in Iraqi society. "I wanted to do the best for my country, that's all. Before I just used to do the cleaning," said Ali, a married mother of four daughters. "We feel that this gives us (women) a kind of courage that we didn't have before. I have chosen to stay here. My husband's fine, but I have to work at home every morning at 5am." Challapa said it was the first group of women he had trained in Iraq and that he had seen their confidence grow. "Before the men were in charge of everything," he said. "This is a new generation and they can't go back."
Posted by: TS(vice girl) || 05/23/2004 8:27:51 PM || Comments || Link || E-Mail|| [6466 views] Top|| File under:
Jordan prison cell still awaits Chalabi
Jordan said yesterday that a prison cell still awaited Washington's former Iraq favourite Ahmad Chalabi in the kingdom where he was convicted in his absence of embezzling millions in a bank scandal. US officials had earlier said they cut off funding to Chalabi, a member of Iraq's US-appointed Governing Council. "Chalabi was sentenced in Jordan and he is wanted for the verdict to be carried out," Jordanian government spokeswoman Asma Khader said. She did not say if Jordan was actively seeking the former banker's extradition. Chalabi was convicted by a Jordanian court in 1992 of embezzling millions from Petra Bank whose 1989 collapse shook Jordan's political and financial system, forcing it to spend in excess of $400m to bail out depositors. A sentence of 22 years hard labour awaits the man who was once one of Jordan's most influential figures.
Posted by: TS(vice girl) || 05/23/2004 8:20:27 PM || Comments || Link || E-Mail|| [6466 views] Top|| File under:
Afghanistan/South Asia
Nine Arrested Over Bombing in Bangla
Police on Saturday said they have detained nine men in connection with the bombing of a Muslim shrine that killed three people and wounded about 100 — including the top British diplomat in Bangladesh. British High Commissioner Anwar Choudhury was injured on his right leg in the blast during noon prayers Friday at Hazrat Shahjalal shrine in Sylhet city. Four suspects were detained late Friday, a police officer said on condition of anonymity. Five others were picked up Saturday for questioning, he said. Five of those detained are members of the student wing of the country's main opposition party, the Awami League, Sylhet City Mayor Badruddin Ahmed Kamran told a news conference Saturday. The identity of the other four was not known.

Kamran, who is a local Awami League leader, denied the students were involved in the attack. "The government is using the violence to crack down on the opposition," he told The Associated Press. Choudhury was flown by helicopter to a military hospital in Dhaka after emergency treatment at Osmani Medical College Hospital in Sylhet. His injury was not serious, doctors said. Choudhury, a 44-year-old Bangladeshi-born Briton, was visiting the shrine after assuming his post last week. No one claimed responsibility for the blast in Sylhet, 120 miles northeast of Dhaka.

A police officer wounded in the blast died overnight, raising the death toll to three, doctors said. Prime Minister Khaleda Zia expressed "deep shock" at the blast and conveyed "sympathy to the British envoy and other injured people," her office said. The Awami League has accused police of security lapses and planned to hold protests in Sylhet city on Saturday. In London, British Foreign Secretary Jack Straw said he was "shocked" by the attack.
Posted by: Fred || 05/23/2004 8:33:51 PM || Comments || Link || E-Mail|| [6467 views] Top|| File under:
Israel-Palestine
Which anti-terror model do you like? - Interesting analysis
Three anti-terror models emerge over the last month. As world leaders were grieving in Madrid over 201 victims of the train bombing, the Pakistanis demonstrate their Keystone Cops qualities, while Israel was taking flak from the Europeans for the targeted killing of Sheikh Ahmad Yassin and Rantisi. While neither [sic] model is perfect, you be the judge which one works.
The first model is bureaucratic. It has been articulated by Javier Solana, a Spaniard who is European Union foreign policy chief. "Europe is not at war," Solana said. "We must oppose terrorism energetically, but we must not change our way of life. We are democrats who love freedom." His boss, Romano Prodi, EU Commission president said that the answer to fighting terrorism is, among other things, adopting the EU Constitution more quickly. European heads of state are adopting a declaration of solidarity with Spain and a call to jointly fight terrorism and "root causes of terrorism – conflicts, poverty, deprivation and frustration."


This is the "call the cops and bring the perps to justice approach." It assumes Interpol can get an arrest, an extradition can be arranged, and that the courts aren't either fixed or too whimpy to do anything. Jordan's still waiting for Abu Qatada and Yemen's still waiting for Captain Hook.

Dominique de Villepin, the former French Foreign Minister said that "a hard line security policy does not improve security unless it is complemented by a political strategy." But two and a half years after 9/11 "political strategy" has not prevented the Madrid massacre. De Villepin's answer to fighting terror is also to speed up the transfer of power from the coalition to the United Nations in Iraq. He apparently believes that terrorism will stop after that. De Villepin's information about Iraq was deeply flawed. He stated that under Saddam "there was no terrorism in Iraq". However, Baghdad harbored such terrorists and operations as Ansar Al Islam, the Abu Mussab al-Zarqawi's Al Qaeda branch, Mohammad Abbas, the hijacker of Achille Lauro cruise ship and the murderer of the disabled American Leon Klinghoffer, and Abu Nidal, the 1970s super-terrorist. Saddam's payments of $20,000 to each Palestinian murder-suicide bomber's family was certainly terrorism.


Actually, it was financing terrorism, but why quibble?

The European answer in their "no-war" on terrorism is more bureaucracy: Solana has appointed the Dutchman Gijs de Vries, former State Secretary of the Interior, to become the new EU anti-terrorism co-ordinator. However, European politicians warned that de Vries will be a "technical man", "not like Tom Ridge" and the new structure will not become "an EU CIA".


At least not until the Eifel Tower is a puddle of molten iron...

Creating a Europe-wide security service is vital in view of disappearing borders in the EU, the Madrid bombing, and the Greek pleas that Athens is not ready, security-wise, for this year's Olympics. However, uniting European spooks will be like herding cats. Otto Schilly, the German Interior Minister and one of the toughest European terror fighters, has warned that historic and operational differences between European security services and intelligence agencies will prevent effective information sharing. Small countries' services are woefully underfunded. Most importantly, Europe's continuous anti-American rhetoric and anti-Israel stance will impede Europe's effective struggle against financial, political, and ideological sponsors of terrorism. Solana has called Israel's targeted killing of the Hamas leader Sheikh Ahmed Yassin "extremely terrible", while most European foreign ministers harshly denounced the Israeli operation. This included the Russian Foreign Ministry, which initiated a U.N. condemnation of the Yassin operation, while mopping up after Russian intelligence operatives who have assassinated Zelimkhan Yandarbiev, a Chechen terrorist leader in Qatar.


The second model anti-terror model, Keystone Cops, has emerged in Pakistan, where 7,000 troops have failed to storm an Al Qaeda compound which harbored up to 500 terrorists. President Pervez Musharraf has announced that a high value target, possibly Al Qaeda number two, Aiman Al Zawahiri, has been trapped. Unfortunately, the Pakistanis suffered casualties, got themselves ambushed, and fought to standstill. They ended up negotiating with local tribes in hopes to find an honorable way out. The Pakistani army, prodded by the US, failed to bring to bear an overwhelming artillery, armor and air power to finish Al Qaeda elements off. There was a great intelligence failure. Pakistan's ISI – the spy agency with ties to the Taliban and Al Qaeda – supposedly did not know that the besieged compound had a mile-long escape tunnel. It is also possible that Al Qaeda sympathizers inside Pakistani military and intelligence service intentionally sabotaged the operation – and their president's orders.


The third model was demonstrated by Israelis in Gaza. Hamas leaders, Sheikh Yassin and Rantisi, were killed by helicopter launched missiles. Yassin was taken out in a short window it takes to walk from a mosque to the Sheikh's home. Yassin, on the U.S. global top terrorist list, has founded Hamas as a militant offshoot of the Muslim Brotherhood, a radical Islamist organization which aims to destroy of Israel and moderate Arab regimes. Rantisi took over promising the destruction of the Jewish state. Such operations take months of meticulous intelligence preparation and coordination between high tech assets, such as unmanned aerial vehicles (UAVs) and Israeli Air Force helicopters. This operation was akin to elimination of a senior Al Qaeda operative responsible for USS Cole attack in Yemen by an U.S. Predator UAV.

Sheikh Yassin was one of the Middle East's biggest mass murderers of Jews and Arabs, sending Palestinian boys as young as 12 for suicide bomber training, and sanctioning mothers to become human bombs. He was responsible for death of hundreds and life-long maiming of thousands of Israeli women, children and elderly. He set up brainwashing factories in mosques and schools to legitimize and enable murder of Jews whom he called "sons of monkeys and pigs", in preparation to total destruction of Israel. Glorifying him as a "spiritual leader" is like glorifying Dr. Joseph Goebbels as a "spiritual leader" of the Third Reich.
While not perfect, robust anti-terror operations will remain the most effective tools in a policymaker's arsenal when diplomacy and deterrence fail. They are within the framework of international law, which provides the right of self-defense to nations which are under attack. These operations need supporting measures: interrupting terror financing, police coordination, and most importantly, the "war of ideas" – the battle for hearts and minds of Muslims. In absence of effective nation-states able to control global radical Islalmist terrorist networks, from Madrid to Gaza to to the North Western Province in Pakistan, targeted killings are legitimate acts of national self-defense.


I'd settle for the battle for testicles. You grab 'em by the testicles, their hearts and minds are sure to follow.
Posted by: Phil B || 05/23/2004 19:54 || Comments || Link || E-Mail|| [6469 views] Top|| File under:
Iraq-Jordan
France resists U.S. push to slash Iraq debt
EFL

The United States wants Iraq's sovereign creditors to write off 80-90 percent of the oil-rich state's debt but Paris wants to cancel just 50 percent, a French source said on the margins of a G7 meeting on Sunday. "The French position is 50 percent, which is a handsome gesture," the source said. Iraq owes about $42 billion dollars to the Paris Club, agroup of 19 creditor states including all of the world's industrialised economies, according to Paris Club estimates. French Finance Minister Nicolas Sarkozy said he expected the International Monetary Fund (IMF) to produce its assessment of Iraq's debt in about 10 days time. "We know (the United States') conviction and the American position, which is to wipe out as much as is possible of Iraq's debt," Sarkozy told reporters atfer the meeting in New York. "We agree completely with making an effort -- a substantial effort. The percentage will be decided by the heads of state."

France and Germany are among the bigger creditors in the club behind Japan and Russia, and are owed almost $6.0 billion and $5.0 billion respectively. Russia has spoken of a 65 percent write-off of debts owed to it, but officials have said this promise is far from definitive and linked to demands for confirmation of business contracts for Russian oil and gas exploration in Iraq. The Paris Club takes into account a country's economic potential, including natural resources like oil, when assessing its eligibility for debt writeoffs. Sarkozy said granting Baghdad greater debt relief than that given to less well-endowed nations would be difficult. "If we departed from the rules of the Paris Club, what would we say to those countries that did not have the same conditions," he said. "Fifty percent is the Paris Club rule," he added. Heads of state and government from the G7 -- the United States, Japan, Germany, Britain, France, Italy and Canada -- and Russia would address the issue at a June 8-10 summit in Sea Island, Georgia, Sarkozy said. Iraq is estimated to owe about $120 billion in all, of which much of the non-Paris Club debt is owed to Kuwait, Saudi Arabia as well as countries like China and Bulgaria. The G7 has set its sights on a deal on Iraqi debt by end-2004. European Union Economic and Monetary Affairs Commissioner Joaquin Almunia urged the economic powers to reach an agreement.
Posted by: TS(vice girl) || 05/23/2004 6:50:22 PM || Comments || Link || E-Mail|| [6472 views] Top|| File under:
Palkot: Tracking Chalabi
... The second time I met Chalabi was in post-Saddam Baghdad. I accompanied him to his "ancestral" home, which he and his extended family left when things were "going south" in Iraq. The only hitch this time is that the place was far from humble. Even in those days, the guy wasn't exactly a "man of the people." I mean, even Saddam Hussein could have made a better case for the Iraqi version of the "Abe Lincoln Raised in a Log Cabin" award, having paid his dues in a few squalid mud huts along the Tigris.

The last time I saw Chalabi was later that same year. A mass grave of several thousand slain Iraqi Shiites had been uncovered south of Baghdad. There were stories from years ago about Saddam's henchmen doing away with legions of his foes and hauling them by truckload to be buried, some of them alive. Now, families had come to identify their long-lost loved ones. It was, perhaps, the most emotional scene I had ever witnessed during my years in Iraq. And who was there? None other than Chalabi, working the crowd (and the press). Except it didn't exactly go to plan. When some of the mourners spotted him and got wind of his mission they started to hurl epithets — and worse — at him. He and his body guards barely avoided being hurled into the same grave the unlucky Saddam dissidents had long found themselves in.

So now Chalabi appears to be history, at least with the Coalition. While he made it to the Iraqi Governing Council, and he undeniably played a role in the dumping of dictator Saddam, his apparent dream of leading Iraq would seem now to be unrealizable. The most he appears able to do is undercut efforts by the U.S. to hand over the Iraqi reins to the U.N. and other Iraqis, who have more grass-roots support. Still, it's apparent Chalabi's not going down easy. "Let my people go," he declared at a press conference this week in defiance of the Coalition. My guess is that at least some Iraqis — and others — might be happy to see HIM "go"....back to Knightsbridge, London.
Posted by: Super Hose || 05/23/2004 17:14 || Comments || Link || E-Mail|| [6469 views] Top|| File under:
Paleos Storm UN Aid Convoy After Israeli Raid
Dozens of Palestinians, angry over Israel's bloodiest raid in the Gaza Strip in years, smashed the windows of a U.N. car Saturday and mobbed a shipment of humanitarian aid. "Where have you been?" one man screamed as others pounded on the cars in the U.N. convoy as it entered a sealed-off neighborhood in Rafah refugee camp to survey damage and deliver aid supplies, including powdered milk.


Wherever they were, I'll bet they're thinking of going back...

Israel pulled many troops and tanks out of the camp on Friday following international pressure to end more than three days of fighting but denied the operation, in which 42 Palestinians were killed and hundreds left homeless, was over. In the Tel al-Sultan neighborhood, witnesses said the army pulled out its armored vehicles but continued to cut off access roads to the rest of the camp, and had left residents without power or running water for days. An Israeli army spokeswoman said international relief workers in the past few days were allowed to deliver aid, such as medicine, food and water, to residents in the camp. Inside Tel al-Sultan, roads were ripped up by tank tracks, which also ruined outlying fields. Armored vehicles and tanks blocked the entrance to the neighborhood, preventing residents from entering or leaving.

Two small girls stood in their doorway and waved empty water jugs as the convoy from the United Nations relief agency for Palestinian refugees, UNRWA, passed near their home. "We were four days without water," said Ramy Salem, 22. "We didn't feel safe. The children cried for four days." Maha, 12, said: "There is no milk. We want milk." Dozens of Palestinian men and boys gathered at the entrance to Tel al-Sultan and a few threw stones at cars in the convoy, which carried UNRWA chief Peter Hansen.

Hansen said bodies of Palestinians who died in the raid, many of them from Tel al-Sultan, were in a morgue because their families were unable to come out and bury them. "I appeal to the army to enable families secluded in Tel al-Sultan to be given permission to participate in burials," Hansen told journalists. "There are still a number of people who have not been buried." He said the raid, which began Tuesday, had left more than 1,600 Palestinians homeless. The army, which said it was searching for tunnels used for arms smuggling dug under the Egypt-Gaza border, mounted its biggest Gaza raid in years after militants killed 13 soldiers last week. Ismail Abu Mohsen, 20, said he saw Israeli snipers shoot Palestinians in the street. "Anyone who went out into the street, the Israelis shot them," he said. "I saw two people get shot on this street in the neck and head." Abu Mohsen did not say whether the two people were armed.

Suleiman Baroud, 47, said soldiers took over apartments, locking residents in a single room for days. "They came in the house and put the whole family in one room," he said. Residents said about 35 homes were demolished and dozens damaged during the raid. The army disputes this, saying it destroyed only five houses and others had been damaged by gunbattles with Palestinian militants.
Posted by: Mark Espinola || 05/23/2004 3:35:12 AM || Comments || Link || E-Mail|| [6470 views] Top|| File under:
Iraq-Jordan
U.S. kills 16 Bad Boyz in Kufa
EFL


U.S. soldiers killed 16 suspected insurgents early Sunday and found a large cache of weapons at a mosque during an operation in the city of Kufa, a stronghold of radical Shiite cleric Muqtada al-Sadr and his Mehdi Army militia, military officials said. Preceded by a heavy artillery barrage, more than 20 tanks, armored personnel carriers and about 600 troops entered the darkened city in south-central Iraq after leaving their base in nearby Najaf late Saturday. The soldiers left just before dawn, a few hours after they entered the city.

CNN's Jane Arraf, reporting from an armored personnel carrier of the 2nd Battalion, 37th Armor Regiment, described the sound of the vehicles rolling through the streets as "intimidating." Aided by Iraqi civil defense forces, troops found AK-47s, rocket-propelled grenades, rocket launchers and more than 2,000 rounds of ammunition. Some of the weapons were stashed in the mosque's minaret. The operation marked the first time U.S. troops had entered Kufa since the insurgency began several weeks ago. Officials said it was not aimed at capturing al-Sadr but at denying the Mehdi Army a safe haven in Kufa. Another weapons search took place Sunday across the Euphrates River to the east, at a palace that once belonged to deposed Iraqi leader Saddam Hussein.

Meanwhile, a roadside bomb Sunday ripped through an Iraqi police car, killing one police officer and wounding two others in the southern city of Basra, according to Col. Khasim Ahmed, an Iraqi police official. Earlier, a mortar landed in a house in Basra, killing one civilian and wounding four, two of them critically, Ahmed said.

Iran acknowledged it had lines of communication with Iraqi politician Ahmed Chalabi, whose home was raided Thursday by Iraqi authorities. But Tehran denied that it had received classified information from Chalabi about U.S. troops in the region.

Brig. Gen. Mark Kimmitt said Saturday that dozens of people killed in a U.S. attack in the Iraqi desert early Wednesday were attending a high-level meeting of foreign fighters, not a wedding. Kimmitt said six women were among the dead, but he said there was no evidence any children died in the raid near the Syrian border. Coalition officials have said as many as 40 people were killed.
Posted by: Zenster || 05/23/2004 11:34:57 AM || Comments || Link || E-Mail|| [6468 views] Top|| File under:
Africa: Subsaharan
Obasanjo defends actions in Nigeria
State of emergency necessary to quell violence, he says
Nigerian President Olusegun Obasanjo said Saturday the state of emergency he declared in part of his country was necessary to quell deadly religious violence. "The tension all over the country went down, and people, no matter where they live and how they live, no matter their religious affiliation or their ethnic background, now feel a sense of relief," Obasanjo said. "They feel that they have hope, they feel that, 'Oh yes, this is the best thing.' " Obasanjo initiated the controversial policy a week ago. He spoke to CNN Saturday in his first interview since the decision. In February and March, dozens were killed in clashes between nomadic Muslim Fulani herdsmen and Christian farmers in the central state of Plateau. The government sent in forces to halt the violence, but the fighting escalated over the following weeks, threatening to spread north into Muslim areas.


Fat lot of good that did then, no?


On May 14, some Muslims in the northern state of Kano went on a killing spree, leaving about 40 Christians dead. Muslims described the attacks as revenge for the fighting in Plateau.


Or maybe just a continued campaign of persecuting Christians.


The next day, Obasanjo declared a state of emergency in Plateau -- but not in Kano.


Fat lot of good ... but I repeat myself.


He sent military forces into Plateau and assigned an administrator -- retired army Gen. Chris Alli, a Christian -- to oversee the state. The governor of Kano got only a verbal warning -- prompting outrage among many Christians.


Nothing like a stern lecture to subdue muderous cutthroats. These guys must have all gone to the same Yemenese military academy.


Obasanjo said Kano "is a flow out of Plateau. If the governor in Plateau had taken the right steps, there would not have been Kano. You don't deal with symptoms and leave the disease."


Disease = Obasanjo. BandAid = Alli


He insisted the move was constitutional and said the government at every level "must provide security for every Nigerian wherever they stay. We cannot allow a situation where Nigeria is degenerating almost endlessly into chaos and insecurity."


Such unrest interferes with the proper course of grafting and corruption!

Check to see where the money and ideology is coming from.

Obasanjo said the decision was not made without considerable thought and that the situation had been worsening for three years.


All without much in the way of any substantial intervention.


"Some people, of course, naturally, will say, 'Well, where does it end?' I sincerely hope that I will not have to take such a drastic decision again," he said. Obasanjo said he chose to declare a state of emergency because of the severity of the situation. "My heart bled when I saw the situation there. So something had to be done, something drastic and this is what has to be done." Although violence has decreased, there were isolated incidents of violence in Plateau on Friday, when Alli began a controversial process of handing out cash in exchange for weapons.


For those unclear on the concept, we'll do a short drylab thought experiment. When you purchase weapons, you must offer the holders of said arms more than they are worth, or else, why should they sell them? Those individuals will then turn around and buy another, potentially better, weapon. Obasanjo and Alli have effectively financed a weapons upgrade program. Sheer brilliance!
Posted by: Zenster || 05/23/2004 10:58:59 AM || Comments || Link || E-Mail|| [6463 views] Top|| File under:
Israel-Palestine
Two Senior Hamas Operatives killed when their car blew up
EFL


Two Palestinians were killed on Sunday after a vehicle exploded in the West Bank town of Nablus. Defense establishment officials said that the two were senior Hamas members. The blast was apparently caused by explosives carried by the two. Military officials, speaking on condition of anonymity, denied any army involvement in the incident.


[work accident?, rigged by an undercover op?, microwave projection device that Israel supposedly has???]
Posted by: mhw || 05/23/2004 10:05:08 AM || Comments || Link || E-Mail|| [6515 views] Top|| File under:
Afghanistan/South Asia
Kashmir blast kills 26 soldiers
Twenty-six soldiers have been killed and about half a dozen wounded when a bus hit a landmine on a key Kashmir highway, security officials say. The leading Pakistan-based rebel group, Hizbul Mujahideen, claimed responsibility for the attack on Sunday, which came a day after Manmohan Singh took over as prime minister of India's new Congress-led coalition government. Neeraj Sharma, a Border Security Force (BSF) spokesman, told Reuters the bus with BSF personnel caught fire after the explosion near Lowermunda area, 100 km south of Srinagar, Kashmir's summer capital. The bus was part of a BSF convoy going from Srinagar to Jammu, the state's winter capital.
Posted by: Paul Moloney || 05/23/2004 4:38:30 AM || Comments || Link || E-Mail|| [6463 views] Top|| File under:
'I stole from sinners and gave to jihadis'
The head of a gang of robbers recently arrested said on Saturday that his victims were only infidels and he gave all his stolen goods to jihadi organisations. The thief, alias Yasir Arafat, who was arrested by Model Town police on Friday, claimed his actions were not an offence under Islam. "I started to rob people because there was a lack of funds for the jihadi organisations. I never spent any money on myself, I gave everything to my fellow jihadis. And we only robbed people who did not follow their religion," he said. Mr Arafat said he had fought jihad in Kashmir and Afghanistan and been jailed several times for his religious beliefs, even by the Taliban. "I was detained in Afghanistan because I didn't agree with their policies. They did not follow Islam, they just oppressed people," he said.


"Only I follow Islam. The rest of them bastards fakes it!"

When he came back to Pakistan, he decided to form his own jihadi organisation. "All Jihad organisations in Pakistan work under the intelligence agencies so I made my own," he said. Mr Arafat said jihad was needed in Pakistan more than in Kashmir or Afghanistan. Many innocent people were arrested and put in prison even though there was no proof against them, he said.
Posted by: Paul Moloney || 05/23/2004 1:44:58 AM || Comments || Link || E-Mail|| [6465 views] Top|| File under:
Iraq-Jordan
Quite an interesting wedding party, no doubt ...
American military officials said Saturday that they had recovered a number of guns and other military-related items from the site of an attack carried out in western Iraq earlier this week that left at least 40 people dead. The officials said the items demonstrated that they had probably struck a gathering of insurgents, not civilians at a wedding party, as some local Iraqis and news organizations had said. In a briefing for reporters, Brig. Gen. Mark Kimmitt said the items found included rifles and batteries rigged in a way that suggested they were intended to be used to detonate bombs. A building on the site of the attack, he said, appeared to have been used as a dormitory, with 300 sets of bedding and as many as 100 sets of prepackaged Iraqi clothing. In addition, General Kimmitt said, American soldiers found machines used to manufacture identification cards and Iraqi exit visas. Soldiers also recovered what the general described as "terrorist training manuals."

Local people had said that the American strike, carried out by land and air Wednesday morning, had struck a wedding party and killed 43 civilians. Videotape showing what was said to be the bodies of people killed at the site showed women and children being buried. Witnesses said the dead included 14 children and 12 women. Despite the evidence, General Kimmitt acknowledged there will still "inconsistencies" between military reports and those coming from people in the area. "That is why we are continuing to explore all possibilities for what happened on the ground," he said.

General Kimmitt said the evidence suggested that the place had been used as a transit point for fighters who were crossing the nearby Syrian border. "We suspect that when foreign fighters come in from other countries, they come to this location and they change their clothes into typical Iraqi clothing," he said. Reporters visiting the village, Makr Al-Deeb, found evidence of both insurgent activity and of a celebration. A well-known Iraqi singer who often entertains in the region, Nazar al-Khalid, was killed at the scene. Yet a leader in the village was identified by local residents as a "mujahid," a term used to describe anti-American fighters.

General Kimmitt said six women had been killed in the attack, but no children. He said the American soldiers had found nothing to suggest that a wedding had been in progress: there were no decorations, no leftover portions of food, no wedding tent or musical instruments, he said. None of the bodies found by the American soldiers carried any identification cards, General Kimmitt said, and all of the men killed at the scene appeared to be of military age. General Kimmitt said they had recovered several international telephone numbers, to places like Afghanistan and Sudan. The fact that none of the bodies found at the scene were of elderly people, General Kimmitt said, was another indication that whatever gathering took place probably involved military personnel.

Also Saturday, American military officials said talks between them and leaders in the Sadr City section of Baghdad had broken down. The Americans have been pressing local leaders inside the predominantly Shiite area to persuade insurgents operating there to call off their attacks on American patrols. Earlier this week, the Americans agreed to reduce their presence inside Sadr City if the insurgents would halt their attacks. Military officials said Saturday the insurgents had not complied, and that the talks had ceased. That seemed to set the stage for possible violence later this week.
Posted by: Dan Darling || 05/23/2004 12:30:50 AM || Comments || Link || E-Mail|| [6461 views] Top|| File under:
Africa: Horn
Sudan dismisses US threats
Sudanese Foreign Minister Mustafa Osman Ismail Saturday dismissed "American threats" to impose sanctions on his country as part of the "elections fever." He told a news conference on the sidelines of the Arab summit in the Tunisian capital, Tunis, that Sudan was keen on resolving "all pending issues with the United States in a realistic and reasonable manner." Ismail, who is heading Sudan's delegation to the summit, said his government agreed to provide facilities to humanitarian organizations to bring in relief aid to parts of the country, including the troubled area of Darfour.


"Yeah! Cross our hearts and hope to... uhhh... die."

He denied reports of genocide against African tribes by Arab tribes in Darfour, saying the fighting in the region was being carried out by "rebels." The minister insisted that most of those killed in the area were members of the Sudanese army and police, adding that 23,000 people were displaced from their homes due to the fighting.
Posted by: Dan Darling || 05/23/2004 12:29:20 AM || Comments || Link || E-Mail|| [6494 views] Top|| File under:
Caucasus
Chechen field commander calls it quits
Influential Chechen field commander Sulim Eldarov have given himself up to Chechen law enforcement agencies. "The situation in Chechnya has changed, and I don't want to go against the will of the Chechen people," Eldarov told reporters on Saturday, explaining his decision to lay down arms. He was negotiating his surrender via mediators with officials from the Chechen president's security service. "Now we continue negotiations with other field commanders," the chief-of-staff of the security service, Artur Akhmadov, said. In the first Chechen war, Eldarov led a rifle battalion of self-proclaimed Ichkeria's armed forces. Over the past few years, he has been leading armed rebel groups in the Nozhai-Yurt region.
Posted by: Dan Darling || 05/23/2004 12:20:47 AM || Comments || Link || E-Mail|| [6461 views] Top|| File under:
Iraq-Jordan
Revenge of the CIA
As television channels replayed footage of a smashed framed photograph of the former Pentagon favourite and Iraqi National Congress leader, Ahmed Chalabi, on Friday, one adviser to the State Department could not resist a smile. "Another shattered illusion for our friends at the Department of Defence," said the adviser. "How much more can they take?"

Mr Chalabi's Baghdad villa was raided by Iraqi police on Thursday. Several INC members, including his powerful intelligence chief, are among 15 people named in an arrest warrant for possible fraud charges.

According to rumours circulating in Washington, Mr Chalabi himself is suspected of passing classified US intelligence to the Iranian government - reports dismissed as "preposterous" by his aides.

Backed to the tune of $27 million by the American taxpayer, although monthly payments have now ceased, and once touted as Washington's choice to lead Iraq, Mr Chalabi is now portraying himself as the politician who dares to stand up to the US. In Iraq nowadays, that could be a winning pitch.

Mr Chalabi's relations with Paul Bremer, the American Coalition administrator in Iraq, were never smooth.

The two men soon clashed over Mr Bremer's plans for establishing an interim governing council rather than backing a speedy switch to Iraqi sovereignty.

For President Bush, a crucial turning point came when Mr Chalabi openly criticised US policies in Iraq at the United Nations.

Aides said that to a president who values loyalty highly and expects his friends to do the same, the public comments by Mr Chalabi - formerly the Pentagon's chief source of intelligence on Iraq, including its nuclear capability - were "an eye-opener". Elsewhere, to King Abdullah of Jordan, Mr Bush remarked: "You can piss on Chalabi."

This is all, to say the least, disappointing news for Mr Chalabi's former backers, in particular the Deputy Secretary of Defence, Paul Wolfowitz and the Vice-President, Dick Cheney, who gave Mr Chalabi such enormous influence and access in Washington.

A Pentagon plane even flew Mr Chalabi triumphantly into post-war Iraq last March. Richard Perle, formerly the chairman of the influential Defence Policy Board at the Pentagon, condemned Thursday's raid as "appalling".

Yet in some corners of the Bush administration, the INC leader's dramatic fall from grace has been treated as cause for celebration.

In 2003, US State Department and CIA officials were routinely out-manoeuvred and marginalised by hardline Defence Department planners in the build-up to war. Colin Powell, the Secretary of State, was criticised for the distractions of the "UN route" to disarming Saddam.

The CIA was ridiculed for its caution in assessing the imminence of the threat that Iraq posed. Both organisations objected to the influence of Mr Chalabi, who still faces fraud charges in Jordan. Both were ignored.

Now, opportunities for revenge are coming thick and fast. The failure to predict and plan for an aggressive Iraqi insurgency following the fall of Saddam, and the horror of the Abu Ghraib prison photographs, have already tarnished the standing in the White House of the Secretary of Defence, Donald Rumsfeld, and his senior aides.

The Chalabi raid is another blow and another cue for Mr Rumsfeld's enemies to go on the attack.

"At the State Department and at the CIA, they're finally starting to swing some punches his way," said the former adviser. "When it comes to Chalabi, they've been saying for years 'not to be trusted'."

On the BBC's The World Tonight on Friday, Christopher Dickie, a journalist who has known Mr Chalabi for 20 years, said: "I interviewed Ahmed about some of the controversy surrounding him. I said: 'Look, a lot of people in the CIA and the State Department say you would do anything to drag the USA into a war with Saddam Hussein'. He looked me in the eye and he said: 'Yes. Absolutely.' "

Not any more. The Sunday Telegraph has learnt that the Pentagon was not even consulted by the top US civilian in Iraq, Mr Bremer, before last week's raid on the home of its former protege, although a meeting was held involving both State Department officials and the National Security Council.

Earlier in the week, Mr Rumsfeld had seemed unaware that INC funding of $335,000 per month from Congress was to be cut off. It is hard to imagine him being by-passed in similar fashion prior to the events of this spring.

With some glee, officials outside the Department of Defence are happy to speculate on the fading lustre of Mr Rumsfeld's star.

According to one former senior administration official: "We're finally beginning to see who is responsible for the mess that is Iraq.

The prisoner abuse scandal is a disaster for Rumsfeld, Wolfowitz and co, because few people believe we're just talking about military police carrying this out. It must go further up, and Seymour Hersh's investigations (in the New Yorker) are demonstrating that. Military intelligence officers were involved.

"The raid on Chalabi's villa is another humiliation. The Pentagon relied on Chalabi and his defectors for intelligence on Saddam.

They relied on Chalabi for predictions on post-war Iraq. They backed the funding of him. Now he's been discarded and discredited. Senior people in the Department of Defence took all sorts of risks and they haven't paid off."

The judgements are harsh, but these are febrile days in the capital. Infighting over Iraq within the Bush administration and on Capitol Hill has reached such a pitch and ferocity that, according to one official within the Coalition Provisional Authority, Washington DC is now referred to as "Sunni Triangle, West".

On Thursday, Mr Bush made an unexpected visit to Congress, in an attempt to persuade increasingly restive Republican representatives that events in Iraq are under control.

According to one member, the President's visit was intended to head off a "full-scale revolt".

If the news continues to be as bleak as during the past month, the revolt may only be postponed. The Abu Ghraib prison scandal, in the minds of many Bush administration officials and formerly sympathetic congressmen, has all but destroyed the possibility of a happy ending to the American occupation of Iraq.

According to one retired general: "We've gone from 'failure is not an option' to failure, of some kind, being the only option."

A failure, when the stakes are this high, requires a culprit. While Mr Bush continues to promise that the United States will stay the course in Iraq, beyond the transfer of sovereignty on June 30, the "blame game" has begun in earnest in the corridors of his administration.

From the State Department in Foggy Bottom, to CIA headquarters in Langley, Virginia, lengthy briefings are being granted. Rivals, particularly if they work at the Pentagon, are being ruthlessly disparaged.
Posted by: Dan Darling || 05/23/2004 12:09:35 AM || Comments || Link || E-Mail|| [6464 views] Top|| File under:
US moves into Karbala
A US armoured column has rolled into the centre of Karbala, hours after troops loyal to radical Shia cleric, Moqtada al-Sadr left the area, ending weeks of heavy fighting. Earlier, a high-ranking member of Sadr's Mehdi Army militia said fighters had laid down their arms in the city centre, more than a month after their uprising began.

Officials with Grand Ayatollah Ali al-Husseini al-Sistani and anti-U.S. cleric Muqtada al-Sadr said Saturday that militiamen and U.S. forces had agreed to stop fighting in Karbala, a holy city where the two adversaries have engaged in intense battles in recent days. The clerics' representatives of al-Sadr and al-Sistani declined to give their names, and there was no immediate comment from the U.S. military. But witnesses said there were no combatants on the streets of Karbala on Saturday.
Posted by: Dan Darling || 05/23/2004 12:08:28 AM || Comments || Link || E-Mail|| [6462 views] Top|| File under:
Afghanistan/South Asia
Karachi is the new al-Qaeda/Taliban hang-out
We've only been calling it Terror Central for a coupla years now...

Karachi is emerging as the new centre of activity for the Al-Qaeda and the Taliban, claimed Dr. Farooq Sattar, the parliamentary party leader of Muttahida Qaumi Movement (MQM). Talking to reporters here, Sattar was quoted by The News as saying that these two extremist groups were receiving assistance from armed elements of local religious parties, who had been shifted to Karachi after the closure of Jihadi chapters in Kashmir, Afghanistan and WANA. Sattar also accused the JI (Jamaat-e-Islami) and PPP (Pakistan Peoples' Party) for the killing of MQM workers during and after the recent by-election in Karachi. He claimed that over a dozen party workers had been killed over the last 20 days. The MQM leader further said that the aim of these killings and violence was to punish the people of Karachi who had defeated the MMA and PPP candidates by electing the Muttahida candidates.(ANI)
Posted by: Dan Darling || 05/23/2004 12:06:47 AM || Comments || Link || E-Mail|| [6464 views] Top|| File under:
Israel-Palestine
Suicide bomber attacks West Bank checkpoint
A suicide bomber attacked a military checkpoint Saturday near the Jewish settlement of Bekaot in the northern West Bank, Israeli military officials said. A paramedic at the scene said five people were hurt -- four Palestinians and an Israeli soldier, who received minor injuries. One of the Palestinians was seriously wounded, the paramedic said. The bomber died in the attack.


Got his 72 raisins, but didn't manage to kill anyone else. My favorite kind of suicide bomber.


Bekaot is located in the Jordan Valley, about nine miles (15 km) east of the Palestinian city of Nablus. Israeli military officials said the bomber aroused soldiers' suspicions when he began moving rapidly toward the checkpoint. Soldiers called on the man to stop, and then fired warning shots in the air. The man detonated explosives he was carrying moments later, about 100 feet from the checkpoint, the officials said.

Posted by: Scooter McGruder || 05/23/2004 12:00:00 AM || Comments || Link || E-Mail|| [6458 views] Top|| File under:
Who's in the News
61
[untagged]
Bookmark
E-Mail Me
The Classics
The O Club
Rantburg Store
The Bloids
The Never-ending Story
Thugburg
Gulf War I
The Way We Were
Bio
Merry-Go-Blog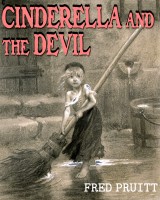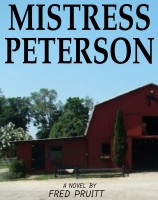 On Sale now!


A multi-volume chronology and reference guide set detailing three years of the Mexican Drug War between 2010 and 2012.

Rantburg.com and borderlandbeat.com correspondent and author Chris Covert presents his first non-fiction work detailing the drug and gang related violence in Mexico.

Chris gives us Mexican press dispatches of drug and gang war violence over three years, presented in a multi volume set intended to chronicle the death, violence and mayhem which has dominated Mexico for six years.
Click here for more information


Meet the Mods
In no particular order...


Steve White
Seafarious
Pappy
lotp
Scooter McGruder
john frum
tu3031
badanov
sherry
ryuge
GolfBravoUSMC
Bright Pebbles
trailing wife
Gloria
Fred
Besoeker
Glenmore
Frank G
3dc
Skidmark
Alaska Paul



Better than the average link...



Rantburg was assembled from recycled algorithms in the United States of America. No trees were destroyed in the production of this weblog. We did hurt some, though. Sorry.
44.192.65.228

Help keep the Burg running! Paypal: