Britain
IRA Said to Threaten Slain Man's Family
Members of the outlawed Irish Republican Army are threatening to attack a Belfast family that has been focusing international attention on the IRA's killing of a Catholic man, sisters of the victim said Friday. The five sisters and fiancee of Robert McCartney, who was fatally stabbed and clubbed by IRA members outside a Belfast pub Jan. 30, have spent the past four months campaigning to bring his killers to justice.

While the McCartney family's efforts have won praise and support from the European Parliament and White House, back home in their hard-line neighborhood, witnesses to the attack have either been afraid or unwilling to give evidence to police. One of the sisters, Catherine McCartney, said Friday detectives had told the family of a threat from the IRA. "This threat implies that (Irish) republican elements are going to take action against the McCartney family if they continue to discredit the (Sinn Fein-IRA) republican movement," Catherine McCartney said.


Way too late for that, I'd say.
Posted by: Fred || 05/22/2005 00:00 || Comments || Link || E-Mail|| [262 views] Top|| File under:
Caucasus/Russia/Central Asia
Belarus dumps Chechen killer
Belarus extradited to Russia Nurmagomed Khatuyev suspected of perpetrating terrorist acts in Budyonnovsk and Moscow, the Belarussian Prosecutor General's Office told RIA Novosti. "On Friday the Belarussian side extradited to Russia Nurmagomed Khatuyev who had been detained in Belarus and is suspected of being a member of Chechen bandit units and perpetrating terrorist acts in Budyonnovsk and the Dubrovka theater center in Moscow," a spokesman for the Belarussian Prosecutor General's Office said.

According to him, the operation was carried out in compliance with the Russian-Belarussian convention on legal assistance on civil, family and criminal cases. Khatuyev was detained at Minsk-2 airport in February 2005 when he was crossing the Belarussian border. The Belarussian law enforcement bodies found out that Khatuyev was wanted by Russian special services and was suspected of involvement in terrorist acts in Budyonnovsk and Moscow. Before the extradition Khatuyev was staying in a pre-trial detention center of the Belarussian state security committee. According to Belarussian law enforcers, this is not the first extradition to Russia in 2005. At the beginning of the year the Belarussian side already extradited Russians suspected of killing American journalist Paul Khlebnikov.

This article starring:
NURMAGOMED KHATUYEV
Chechnya
Posted by: Dan Darling || 05/22/2005 00:18 || Comments || Link || E-Mail|| [293 views] Top|| File under:
Caucasus Corpse Count
FOUR Russian soldiers have been killed in fighting with separatists in Chechnya, a member of the pro-Russian Chechen administration has said.
The bullet riddled body of a Chechen policeman was also found near the capital Grozny, and a fifth Russian soldier was killed accidentally by a colleague at the Khankala military base.

The four soldiers were killed during 16 attacks by rebels since yesterday, the official said.
Posted by: Dan Darling || 05/22/2005 00:17 || Comments || Link || E-Mail|| [270 views] Top|| File under:
Down Under
Q.C Okays Torture For Criminals & Terrorists
A FORMER chairman of the Australian National Crime Authority has spoken out in favour of torture, saying it should be used against terrorists and in domestic criminal situations.

Peter Faris, QC, today welcomed the debate sparked last week by the head of Deakin University's law school, Mirko Bagaric, who said torture was acceptable in some circumstances.
Mr Faris, who chaired the national crime body from 1989-1990, has acted as a senior prosecutor and has represented high-profile clients such as alleged underworld figure Carl Williams.

Mr Faris said it would be acceptable to use torture in criminal investigations.

"A psychopathic murderer has buried a teenage girl alive and he is captured by the police," an example on Mr Faris's blog website says.

"He refuses to say where she is. He taunts the police with his knowledge. Torture is acceptable to find the girl and to save her life."

Mr Faris said his example was taken from the film Dirty Harry.

In the case of terrorism, Mr Faris suggests: "A militant Islamic group in Iraq is holding a hostage in an unknown location and is threatening to kill the hostage.

"A member of that group is captured, but refuses to disclose the whereabouts of the hostage and the rest of the group. Torture is acceptable."

He said there were no guarantees that torture would work - "if you don't get the information, you don't get the information".

However, "to pull out a fingernail of a terrorist in order to save a couple of million lives" was morally right, he said.

"I'm not saying 'let's legislate immediately'," Mr Faris said.

"What I'm trying to establish is that this is a legitimate issue to be on the table for debate ... but people start saying you're a Nazi because you want to debate it."

Mr Faris said legislating for torture was not an ideal situation.

"It's certainly not a society we want, the problem is these problems are thrust upon us by war ... they may be thrust upon us by a psychotic individual."

On his website, Mr Faris says: "We are at war with terror and militant Islam in the Middle East. We are at war with Islamic terror in our homeland.

"From time to time, circumstances will occur where it is necessary to use physical force on a captured person to obtain critical information."

Mr Faris said standards of acceptable torture would have to be set if it were to be used.

"Some sort of standard would have to be developed for the reasonable application of pain," he said.

The National Crime Authority was replaced by the Australian Crime Commission in 2003.

Professor Bagaric last week attracted an avalanche of criticism after revelations of his support for torture.

Torture survivor groups, civil libertarians and some of Professor Bagaric's university colleagues reacted with dismay at news of a paper co-authored by him, which would soon be published in the United States.

The paper, also written by Deakin law lecturer Julie Clarke, argues the case for the torture of suspects - even to the point of death - in a bid to obtain information.
Posted by: Spavirt Pheng6042 || 05/22/2005 02:23 || Comments || Link || E-Mail|| [285 views] Top|| File under:
Southeast Asia
Philippine Troops Told to Rescue Indonesian Hostages in Jolo
Amid criticisms of government inaction, the military commander for the southern Philippines yesterday ordered troops to rescue three kidnapped Indonesian seamen held by suspected Abu Sayyaf extremists. Lt. Gen. Alberto Braganza flew to Jolo Island and personally gave the order for troops to do their best to rescue the Indonesian seamen, who were taken hostage on March 30 by gunmen off Mataking Island near the Sabah border.

The hostages were crew members of the tugboat Bongagaya 91, owned by the Malaysian boat firm, Syarikat Pengangkutan Bonggaya. The vessels were returning to Sandakan in Sabah from East Kalimantan when the bandits attacked them. "We are continuing our rescue operation to track down and rescue the three Indonesian nationals. We have intensified our search for the hostages and their captors," General Braganza told reporters in the troubled island of Jolo yesterday.

Jakarta has asked the Philippine government to act swiftly on the safe recovery of the victims, Ahmad Resmiyadi, 32; Yamin Labaso, 26; and Erikson Hutagaol, 23. The kidnappers have demanded three million ringgits ($789,600) in exchange for the safe release of the hostages. The gang said it would kill one of the hostage if ransom is not paid. The demand was sent Thursday to the Indonesian Consulate in Sabah.
Posted by: Fred || 05/22/2005 00:00 || Comments || Link || E-Mail|| [288 views] Top|| File under:
Syria-Lebanon-Iran
Syrian and Saudi Pro Democracy Reformers meet Sharansky
This is a Rantburg Exclusive since I was a witness.

There is a fellow in my synagogue who is a big linguist and pro democracy (and pro Bush) fan and he has a lot of friends in the mid east. He was sponsoring a light meal Saturday pm (Seudah Shalishit) in memory of the anniversary of the death of his mother (yarzeit) and invited some his friends.

Natan Sharansky came (and sat near me for the morning (Shaharit) service. In the afternoon (we eat a light meal after the afternoon prayer- Mincha, and before the evening prayer - Maariv), Sharansky and members (including Farid Ghadry) of the reform party of Syria (see: http://reformsyria.org/) and members of a reform party of Saudi Arabia (they call themselves Arabians not Saudis because they detest the ruling tribe) had something of a love in. They finished each others sentences - they spoke English sometimes and Arabic at other times.


Posted by: mhw || 05/22/2005 09:35 || Comments || Link || E-Mail|| [266 views] Top|| File under:
New Flare-Up on Lebanon, Israel Border
Lebanese militiamen fired rockets on the Israeli-occupied Shebaa Farms yesterday, causing no casualties, in response to Israeli warning fire at shepherds who had entered prohibited territory, officials on both sides said. "In response to Israeli fire targeting the Lebanese village of Shebaa, Hezbollah fired around a dozen rockets on the sector," a Lebanese policeman said.


"See? See? You guys can't disarm us! You need us to protect against Zionist aggression!"

That was confirmed by a military source in Jerusalem, who said fighters from Lebanon "fired at least eight missiles or rockets toward the Har Dov area." The shooting came shortly after a group of shepherds and their flocks crossed into the Shebaa Farms, but were scared off when Israeli troops fired warning shots into the air. The Lebanese police said heavy Israeli machine-gun fire damaged five houses. "About half an hour later, the cross-border shelling started with high-trajectory firing at the Har Dov area," the Israeli source said. "This is another example of cross-border escalation which is completely unacceptable." Hezbollah said "our fighters responded to the Israeli fire, which hit houses in the village of Shebaa, by bombarding the position at Rweissat Al-Alam."

Posted by: Fred || 05/22/2005 00:00 || Comments || Link || E-Mail|| [284 views] Top|| File under:
Terror Networks & Islam
'Executed hostage' was Iraqi businessman not U.S Pilot
THE US military has denied any of its servicemen are missing after the claimed execution of a US pilot in Iraq.

It now appears the victim of an apparent hostage-taking and killing was an Iraqi-American businessman.
Militants led by al-Qaeda's frontman in Iraq, Abu Musab al-Zarqawi, claimed today to have executed the man four days after he was seized in Baghdad.

"Your brothers in Al-Qaeda in the Land of Two Rivers got their hands on a US pilot who turned out to have bombarded several mosques and the Sheraton hotel in Baghdad during the invasion of Iraq, as well as several civilian homes," the group said in an internet statement.

The statement was accompanied by pictures of an Illinois driving licence identifying the purported victim as Neenus Y. Khoshaba, a US national born on November 27 1948.

The statement said that "after questioning this infidel, the divine verdict was applied to him".

Although the statement identified the hostage as a pilot, the US military has now denied that any of its servicemen had gone missing.

A high-ranking official with Iraq's Assyrian Democratic party identified Mr Khoshaba as a US-Iraqi businessman from an Assyrian family who was kidnapped last week.

"I can't confirm his death, but I can identify the hostage," the official said.

"Mr Khoshaba was a US-Iraqi businessman based in Chicago who moved back to Iraq after the war in 2003.

"He was apparently tricked by a group of people posing as representatives from the oil ministry, who told him that they were looking for someone with a dual nationality and had business opportunities to offer him.

"There had been no word from him since," he said.

Mr Khoshaba lived near Baghdad Jadida, in eastern Baghdad.

The group led by Zarqawi, Iraq's most wanted man, has claimed a string of devastating attacks as well as kidnappings since the fall of Saddam Hussein.

Posted by: Spavirt Pheng6042 || 05/22/2005 19:04 || Comments || Link || E-Mail|| [274 views] Top|| File under:
Iraq-Jordan
IRAQI & U.S FORCES PUT THE SQUEEZE ON BAGHDAD
US and Iraqi forces have launched a massive operation involving more than 2,000 troops to crack down on insurgents on the western outskirts of Baghdad.

Four Iraqi Army battalions and three special police commando battalions, backed by US troops, have launched the vast sweep, dubbed "Operation Squeeze Play".

It is one of the largest post-war military operations in the capital to date.

Battalions generally comprise 300 to 400 troops.

The ongoing operation is focused on the Abu Ghraib neighbourhood in the capital, from which many of the deadly attacks carried out daily on the perilous airport road are thought to originate.

The US military says the forces involved in the ongoing raid "detained a substantial number of suspected terrorists" but did not provide specific numbers.

There are no immediate reports of any resistance by insurgents.

The month of May has been one of the bloodiest since the March 2003 US-led invasion of Iraq, with relentless car bombs and other attacks killing more than 500 people.

Convoys carrying US troops, private security guards, foreign contractors and journalists are frequently hit on the airport road, a 12-kilometre stretch nicknamed the "Death Strip".
Posted by: Spavirt Pheng6042 || 05/22/2005 19:08 || Comments || Link || E-Mail|| [299 views] Top|| File under:
Zarqawi group says US pilot executed
MILITANTS in Iraq today claimed to have executed an American hostage in a statement on the internet, which was accompanied by pictures of the man's driving licence. The group, headed by al-Qaeda's frontman in Iraq, Abu Musab al-Zarqawi, said the victim was a US pilot. "Your brothers in Al-Qaeda in the Land of Two Rivers got their hands on a US pilot who turned out to have bombarded several mosques and the Sheraton hotel in Baghdad during the invasion of Iraq, as well as several civilian homes," the statement said.

Um. No hostage video, no execution video, just pics of a driver's license? Color me skeptical.

"After questioning this infidel, the divine verdict was applied to him." The statement's authenticity could not be verified.It did not specify the date of the man's kidnapping, but was accompanied by pictures of an Illinois driving licence in the name of

Neenus Y. Khoshaba

, born on November 27 1948.

A moment of silence for Mr. Khoshaba's ID, please.

There was no immediate comment from the US military.

"We'll get back to you on that. Later. Much later."
Posted by: Seafarious || 05/22/2005 16:18 || Comments || Link || E-Mail|| [293 views] Top|| File under:
Afghanistan/South Asia
New Delhi Cinemas Hit By Blasts
Bomb explosions have rocked two cinemas in the Indian capital New Delhi. One person has been killed and 49 others have been injured, local news stations reported. A loud explosion shook the Liberty Cinema Hall in the crowded shopping district of Karol Bagh in the capital during a film screening and was followed by a bomb blast in the Satyam cineplex in neighbouring Patel Nagar. "The bomb was strapped to a seat in the fifth row of the Liberty Cinema hall. A second bomb concealed in a bathroom of the Satyam cineplex went off fifteen minutes later," Delhi Police chief K.K Paul said.

Twin booms close together. Somebody wanted to make a point.

"We have sealed both the cinema halls. At least 18 people have been rushed to Lady Harding Hospital in a serious condition. There are others who have suffered minor injuries and have been given first aid," he added. At the time of the explosions, both theatres were showing a controversial Hindi-language film that has been condemned by Sikh religious leaders for denigrating their faith. Police declined to comment on whether any Sikh group was suspected of involvement in the blasts. Days after its release more than a week ago, the film, Jo Bole So Nihal, was pulled from most theatres in northern India after Sikh groups demanded a ban on it. They were angered by its title and scenes depicting a Sikh character being chased by scantily clad women.

Never that! Surely not...the scantily-clad wimmin...
Posted by: Seafarious || 05/22/2005 16:06 || Comments || Link || E-Mail|| [283 views] Top|| File under:
Iraq-Jordan
Terrs Insurgents Sentenced to Death.
Kut - An Iraqi court on Sunday sentenced three members of the Ansar al-Sunna extremist group to death for rape, murder and kidnapping, an AFP correspondent reported. This was the first time the death penalty was handed in Iraq since the government of Prime Minister Ibrahim Jaafari was sworn in earlier this month.

The three men - aged 25, 30 and 44 - were found guilty of involvement in 20 different operations during which they killed and captured Iraqi police and raped Iraqi women. The special criminal court in Kut said the sentence would be carried out "in the coming 10 days". Members of the public attending the trial applauded the sentence and shouted "Long live justice". It was not immediately clear how the three insurgents would be executed. Ansar al-Sunna is a network of extremist Islamist organisations in Iraq which has carried out some of the bloodiest attacks and killings since the March 2003 US-led invasion.
Posted by: Jinert Slang5897 || 05/22/2005 13:54 || Comments || Link || E-Mail|| [372 views] Top|| File under:
Africa: North
Egyptian Police Arrest 11 Muslim Brotherhood Leaders
The article's title:


Egypt police arrest opposition leaders


The subtitle:


Egyptian security authorities have arrested 11 Muslim Brotherhood leaders, including the group's Secretary-General Mahmud Izzat.


And it goes on from there:


Aljazeera's correspondent in Cairo said on Sunday that 11 further members of the group were also arrested, including six from the al-Jiza governorate, three from Cairo, and one each from Alexandria and al-Gharbiya...


They also reference an AP article with a different number of arrests.


Izzat, who is head of the Cairo operations of the banned but tolerated opposition movement, is the highest-profile member arrested since 1996, a police official said. Mohammed Mahdi Akif, the supreme guide of the group, told Aljazeera on Sunday that the arrests were in response to the group's determination to continue demanding freedom of citizens and respect of the constitution and the law. Akif vowed the arrests would not prevent the group from abiding by its demands. "The arrests, practised by the government to terrify us, would not change the Muslim Brotherhood group's determination to continue demanding people's right to freedom," he said.


We certainly are backing ourselves into a corner with our support of "Horseman Without A Horse" Mubarak. He runs a virtual dictatorship and allows as his only opposition the virtual parent organization of Al Qaeda, which then gets to pretend they're all about freedom and democracy.



This article starring:
MAHMUD IZZAT
Muslim Brotherhood
MOHAMED MAHDI AKIF
Muslim Brotherhood
Muslim Brotherhood
Posted by: Phil Fraering || 05/22/2005 13:51 || Comments || Link || E-Mail|| [288 views] Top|| File under:
Iraq-Jordan
Unseen pictures, untold stories
A review of six prominent U.S. newspapers and the nation's two most popular newsmagazines during a recent six-month period found almost no pictures from the war zone of Americans killed in action. During that time, 559 Americans and Western allies died. The same publications ran 44 photos from Iraq to represent the thousands of Westerners wounded during that same time. Many photographers and editors believe they are delivering Americans an incomplete portrait of the violence that has killed 1,797 U.S. service members and their Western allies and wounded 12,516 Americans.

Journalists attribute the relatively bloodless portrayal of the war to a variety of causes — some in their control, others in the hands of the U.S. military, and the most important related to the far-flung nature of the conflict and the way American news outlets perceive their role. "We in the news business are not doing a very good job of showing our readers what has really happened over there," said Pim Van Hemmen, assistant managing editor for photography at the Star-Ledger of Newark, N.J. "Writing in a headline that 1,500 Americans have died doesn't give you nearly the impact of showing one serviceman who is dead," Van Hemmen said. "It's the power of visuals."

Publishing such photos grabs readers' attention, but not always in ways that news executives like. When the Star-Ledger and several other papers ran the Babbitt photo in November, their editors were lashed by some readers — who called them cruel, insensitive, even unpatriotic. Deirdre Sargent, whose husband was deployed to Iraq, e-mailed editors of the News Tribune of Tacoma, Wash., that the photo left her "shaking and in tears for hours." She added: "It was tacky, unprofessional and completely unnecessary."


Much more at the link...
Posted by: Cog || 05/22/2005 05:55 || Comments || Link || E-Mail|| [294 views] Top|| File under:
Wolf Brigade the most loved and feared of Iraqi security forces
File under "good news"...
Abul Waleed rifled through a pile of papers, considering the latest accusations against the elite brigade of Iraqi police commandos he leads from a dusty fortress. The complaints against the Wolf Brigade were the usual: excessive force, renegade patrols, kidnapping, murder. The charges came from Iraq's most powerful Sunni Muslim leaders, and Abul Waleed clearly relished reading them. It's precisely this take-no-prisoners reputation that's made his Wolf Brigade the most feared and revered of all of Iraq's nascent security forces. "The Muslim Scholars Association? They're infidels," Abul Waleed said, tossing his detractors' complaints into the wastebasket. "The Islamic Party? Humph. More like the Fascist Party."
No matter how many complaints about heavy-handedness pile up on Abul Waleed's desk, there's no changing the fact that the Wolf Brigade rules public opinion in a country desperate for Iraqi heroes. With their televised humiliation of terror suspects and their dapper uniforms, the Wolf Brigade restores some of the national pride stripped away by war and foreign occupation. While the nation's fledgling police and armed forces are derided as corrupt or incompetent, the Wolf Brigade is the exception. Their logo is a snarling wolf, and their TV show, "Terrorists in the Grip of Justice," is the most watched program in the country. Harassed parents silence noisy children with threats to call the Wolves. Housewives swoon over their "broad shoulders" and "toughness."


Iraq needs to think of itself as heroic, and given the piss poor performance of Sammy's army it sure as hell wasn't going to be them.

"Every time I see them in the street, I feel safe," said Ahmed Kanan, 25, who works at a menswear shop in Baghdad. "I feel that we have a country with a government."
Continued on Page 49
Posted by: Fred || 05/22/2005 00:00 || Comments || Link || E-Mail|| [338 views] Top|| File under:
Israel-Palestine
Hamas Recruits For Chechnya
Hamas has been recruiting Palestinians for the war in Chechnya. Documents seized from Hamas strongholds in the West Bank and Gaza Strip have cited the Chechen revolt as one of the leading Islamic struggles. The documents, include propaganda posters, that tout the Islamic war against Russia in Chechnya as well as the Al Qaida-aligned leader Shamil Basayev. The other causes are Afghanistan, Balkans, Kashmir, Lebanon and Palestine.

Israel's military also seized videos distributed by Hamas to schools and youth clubs that lauded the Chechnya revolt. Military sources said the videos were used to recruit new members to Hamas and the global Islamic insurgency. The videos were found at the American University in Jenin and Hebron University and the Hamas-financed Orphans Home in Hebron. Hamas has been in contact with Chechen rebels as part of the Palestinian movement's effort to expand relations and cooperation with other Islamic groups. Hamas was said to have modeled itself after the Iranian-sponsored Hizbullah and Chechen insurgents, who have formed a virtual state in Chechnya.
Posted by: Fred || 05/22/2005 00:00 || Comments || Link || E-Mail|| [285 views] Top|| File under:
Africa: North
Cairo Blast Suspect Dies in Custody
Egyptian suspect held in connection with a bombing in Cairo last month has died in police custody, Egypt's general prosecutor Maher Abdel Wahed said. Asharf Saied Youssef, identified by the Egyptian Interior Ministry as one of the people who recruited the bomber who killed two French men, an American and himself in Al-Azhar bazaar in Cairo on April 7, died in custody on Thursday in hospital. "Youssef was in a very abnormal condition and all of a sudden he hit his head in the wall and died immediately after reaching hospital," said Abdel Wahed. "The body has been transferred to the forensic department to get more information about the cause of his death or the hysterical condition he went through before hitting his dead," he told Arab News in a phone interview.


"He did that just after he fell down the stairs. It was tragic. Just tragic."

The police sources, who asked to remain anonymous, said police refused to give the man's body to his family in his village north of Cairo for burial until the forensic report is released. On April 29, Youssef's 40-year-old cousin Muhammad Suleiman Youssef, 40, died also in police custody and the circumstances of his death were unclear.


"We think it was heart failure... Yeah. That should cover it. Heart failure."
Posted by: Fred || 05/22/2005 00:00 || Comments || Link || E-Mail|| [266 views] Top|| File under:
Iraq-Jordan
Iraq: Tater Tots, guards clash
Supporters of Shia cleric Moqtada al-Sadr have clashed with guards of a provincial governor's office in Nasiriyah, witnesses said. More than 10 people were reported injured in the attacks on Friday. The fighting occurred during an organised parade of about 2000 members of al-Sadr's Jaish al-Mahdi (al-Mahdi Army) in Nasiriyah, about 320km southeast of Baghdad.

An Associated Press reporter on the scene said the al-Sadr supporters, many holding the Quran above their heads, were marching towards the anti-US cleric's office, which is near the headquarters of the Dhi Qar provincial governor, Aziz Abed Alwan. Armed men guarding the headquarters opened fire towards the crowd in an apparent bid to disperse it, prompting retaliatory shooting from al-Sadr supporters. An official from Nasiriyah General Hospital said four police officers and four civilians were wounded in the firefight and are being treated. Another six al-Sadr supporters were wounded in the fighting, said Sheikh al-Khafaji, an official at al-Sadr's Nasiriyah office. The parade was attended by Fatah al-Sheikh, a member of Iraq's National Assembly.
Posted by: Fred || 05/22/2005 00:00 || Comments || Link || E-Mail|| [281 views] Top|| File under:
Afghanistan/South Asia
Female Afghan TV Host Shot Dead in Kabul
A ground-breaking Afghan television host whose Western style drew praise from youthful fans and condemnation from Muslim clerics may have been slain with involvement from her own brothers, police said Friday. Shaima Rezayee, 24, who tossed aside her burqa for Western dress and became a host on an MTV-style music show, knew her life was in danger, according to a radio interview she gave not long before she was shot in the head at her Kabul home Wednesday.

Her slaying highlights the struggle between urban young people and their conservative elders for the future of Afghanistan and its Islamic values. Television and radio stations like the one that featured Rezayee — often importing music and styles from other countries — have been leaders in probing the boundaries of acceptability. Rezayee, like other young Afghan women, was denied schooling and forced to wear the burqa in public until the Taliban regime was ousted by the U.S. invasion in late 2001. The Taliban also banned music — even humming on the street. In the years since, several private television and radio stations have started broadcasting. Many operate under tight security, well aware of criticism from religious leaders who oppose women in Western dress, women working, or women singing publicly.

The station that featured Rezayee, Tolo TV, has in particular drawn fire. In March, the country's council of Islamic scholars criticized Tolo and other stations for transmitting "programs opposed to Islam and national values." Tolo TV executives dismissed Rezayee that same month under pressure from conservative clerics. Her hour-long show, "Hop," showed videos of Western singers such as Madonna, as well as Turkish and Iranian pop stars. The casual chat between male and female announcers on Rezayee's show also drew reproach. Marriages are still mostly arranged in Afghanistan and some regard as suspect even conversation between men and women who are not related. Soon after she was dismissed, Rezayee said in a radio interview that she had heard rumors someone wanted to kill her, possibly because of the show.

Jamil Khan, head of the criminal investigation department for Kabul police, declined to comment on a possible motive for the killing, but said police would question Rezayee's two brothers after mourning ceremonies conclude early next week. "We suspect family members may be involved in the murder," he said. He didn't elaborate and relatives could not be immediately reached for comment.
Posted by: Fred || 05/22/2005 00:00 || Comments || Link || E-Mail|| [291 views] Top|| File under:
5 including 2 Algerians arrested
LAHORE: Five people including two foreigners were arrested in two separate operations by security forces and the political administration in the tribal areas on Saturday, Geo news channel reported. Security forces raided a smuggled goods market in Khyber Agency on a tip-off and arrested two Algerians and took them to an unidentified location, the report said. Officials confirmed the Algerians' arrests, it reported. The Bajaur political administration arrested three people from the agency on Saturday for being behind several bomb blasts, Aaj news channel reported. The men were accused of blowing up three vehicles of a Mamona tribal lashkar (army) while it was on its way to torch a house owned by Maulvi Faqir in Bajaur Agency last Friday, the channel added.
Posted by: Fred || 05/22/2005 00:00 || Comments || Link || E-Mail|| [276 views] Top|| File under:
Who's in the News
79
[untagged]
Bookmark
E-Mail Me
The Classics
The O Club
Rantburg Store
The Bloids
The Never-ending Story
Thugburg
Gulf War I
The Way We Were
Bio
Merry-Go-Blog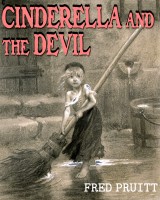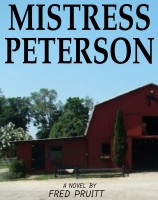 On Sale now!


A multi-volume chronology and reference guide set detailing three years of the Mexican Drug War between 2010 and 2012.

Rantburg.com and borderlandbeat.com correspondent and author Chris Covert presents his first non-fiction work detailing the drug and gang related violence in Mexico.

Chris gives us Mexican press dispatches of drug and gang war violence over three years, presented in a multi volume set intended to chronicle the death, violence and mayhem which has dominated Mexico for six years.
Click here for more information


Meet the Mods
In no particular order...


Steve White
Seafarious
Pappy
lotp
Scooter McGruder
john frum
tu3031
badanov
sherry
ryuge
GolfBravoUSMC
Bright Pebbles
trailing wife
Gloria
Fred
Besoeker
Glenmore
Frank G
3dc
Skidmark
Alaska Paul



Better than the average link...



Rantburg was assembled from recycled algorithms in the United States of America. No trees were destroyed in the production of this weblog. We did hurt some, though. Sorry.
18.213.192.104