Caucasus/Russia/Central Asia
Dagestani minister assassinated
A senior local government official in Russia's turbulent North Caucasus region was killed in an explosion on Friday, local police said. The blast went off as Zagir Arukhov, information and nationalities minister in Dagestan, a semi-autonomous republic, entered the stairway of his apartment block in the regional capital Makhachkala, police said.

Dozens of senior figures in Dagestan's government have been assassinated and some Russian media have dubbed Makhachkala "explosion city." Arukhov's predecessor in the post was also killed in an explosion. Analysts say business disputes and clan rivalries are, for the most part, to blame for the violence in Dagestan. However, the fighting in Chechnya has also spilled over into nearby provinces, including Dagestan.
Posted by: Dan Darling || 05/21/2005 03:47 || Comments || Link || E-Mail|| [300 views] Top|| File under:
Europe
Italy busts 3 GSPC
Italian police arrested at least three Algerians today after they were convicted of providing logistical support to a terrorist group linked to al Qaida, officials said. Authorities issued the arrest warrants after Italy's highest court upheld the conviction yesterday.


Arrested them after they were convicted? Did we miss something?

According to Naples police, the three were convicted for helping the Salafist Group for Call and Combat, an extremist organisation that aims to overthrow the Algerian government and is believed to have links to Osama bin Laden's al Qaida network. The three were identified as Djamel Lounici, Ali El-Heit and Moustapha Abbes. Lounici is believed to be a key member of the group. The men were originally arrested following a three-year probe that ended in 1997. They were later released, in line with Italian law, which limits the amount of time suspects can be kept in jail before definitive sentence is issued.


"Fly, little Muslim brothers, and be free! Until we get the paperwork done..."

Authorities have issued warrants for nine more Algerians, who are still at large. The 12 Algerians were convicted of supplying arms and false documents to the extremist group in 2002, police said, and given sentences of between three and eight years. The Italian cell was linked to similar groups in Belgium, France, Germany, United Kingdom, Holland and Switzerland, which help providing the arms, police said.

This article starring:
ALI EL HEIT
Salafist Group for Call and Combat
DJAMEL LUNICI
Salafist Group for Call and Combat
MUSTAPHA ABES
Salafist Group for Call and Combat
Salafist Group for Call and Combat
Posted by: Dan Darling || 05/21/2005 03:42 || Comments || Link || E-Mail|| [277 views] Top|| File under:
German state seeks to expel Hamas leader supporter
The German state of North Rhine-Westphalia said on Friday it has decided to expel a Jordanian national who formerly headed the now-banned Al-Aksa group.

I thought Al-Aksa was connected to Fatah, but perhaps this was just the local name for the cell in Westpahlia...

Without identifying the man by name, as is customary in German legal practice, the state's interior ministry said the man had been given six weeks to leave the country. After that he could be forcibly expelled.

Six weeks will give him time to procure fourteen new sets of ID papers, even if the Paks send them via the slow goat caravan...

Interior minister Fritz Behrens said the suspect, by collecting donations in Germany in order to support the Palestinian extremist group Hamas, had violated the country's spirit of seeking understanding among peoples.

"Kumbayah, m'lord, kumbaya...hey, what are you doing with that scimitar?"

"We will continue to operate firmly against worldwide Islamic terrorism," Behrens said.

Kicking him firmly out of the country at the end of the hearing would be a good start, Fritz.

The Al-Aksa group based in Aachen was banned by the German federal interior ministry in 2003 for its activities to collect donations in support of the Hamas organisation.
Posted by: Seafarious || 05/21/2005 00:00 || Comments || Link || E-Mail|| [273 views] Top|| File under:
Home Front: WoT
DHS Arrests 60 Illegals in Sensitive Jobs
The Department of Homeland Security yesterday arrested 60 illegal immigrants who worked at 12 critical infrastructure sites in six states, including seven petrochemical refineries, three electric power plants and a pipeline facility.

There is no evidence that any of the workers -- who come from Mexico, Honduras and Guatemala -- have any terrorist ties, said officials with the DHS Immigration and Customs Enforcement agency.

But officials said there is reason to be concerned about their presence at those sites nonetheless.

The immigrants arrested "pose a serious homeland security threat," Assistant Homeland Security Secretary Michael J. Garcia said in a statement. "Not only are their identities in question, but given their illegal status, these individuals are vulnerable to potential exploitation by terrorist and other criminal organizations."

Some of those arrested could face criminal charges of using fraudulent documents to get the jobs or reentering the country after deportation, officials said.

The sweep is part of a larger ICE initiative over the past two years to remove illegal immigrants working at sensitive infrastructure locations. About 1,100 undocumented workers have been arrested at airports alone. Most of the sites in this week's crackdown are in Texas and California, with others in Oklahoma, Mississippi, Kentucky and Louisiana.

The workers were all employed by Brock Enterprises of Beaumont, Tex., which provides maintenance workers to nuclear plants, chemical manufacturers and other industries. The company cooperated in the probe and is not a target of the investigation, ICE officials said. Many of the workers got the jobs by presenting phony documents to a hiring consulting firm that worked for Brock, officials said.

"These sorts of cases may be high-profile, but they're unlikely to make the country more secure," said Susan F. Martin, a Georgetown University immigration expert. "What's needed is a much more comprehensive reform of immigration policies" to help employers know whether someone is authorized to work.

And I'm sure that no one will complain if we tighten the rules about IDs and immigration, right?
Posted by: too true || 05/21/2005 10:37 || Comments || Link || E-Mail|| [316 views] Top|| File under:
Syria-Lebanon-Iran
Hezbollah involved in Hariri hit?
Reason's 'Hit and Run' blog points to a Kuwaiti magazine (Al-Siyassa, text in Arabic) that claims that Hezbollah had something to do with Rafik Hariri's death. How interesting.
Posted by: Steve White || 05/21/2005 12:16 || Comments || Link || E-Mail|| [321 views] Top|| File under:
Rifaat Assad to return to Syria
Rifaat Assad, the younger brother of former Syrian President Hafez Assad and uncle of President Bashar Assad, announced his decision to return to Syria after 20 years in exile to pursue his "national and political role." In a statement issued in Nicosia, spokesman Harith al-Khayer said that the 67-year-old Rifaat's decision to return to Syria aimed at "fulfilling his political responsibilities and the will of the Syrians to build a society of justice, freedom and peace."

He said Rifaat will announce the date of his return shortly. The spokesman stressed that Rifaat will not present himself as a substitute for the current President Bashar Assad, but that he views the situation in Syria as grave and that efforts ought to be made to re-instate national unity. On Monday, Rifaat had said in a statement that "what is happening in Syria is a real farce and an unconstitutional piece of theater which is a real violation of the law and the Constitution."
Posted by: Fred || 05/21/2005 00:25 || Comments || Link || E-Mail|| [288 views] Top|| File under:
After action report: Operation Matador
An e-mail from Marine Colonel Bob Chase, published at LGF. EFL'd; go read it all.



. . . Matador is now officially over, supposedly, they were going to fight our way back and "destroy" us - guess they missed the turn at the dairy queen. We are back and the final tally was Good Guys - 125+ enemy dead, many more wounded, and 39 detainees of some significant value. The bad guys, who talk a real good game - 9 Killed (6 in the one Amtrak) and 30 wounded (most will return to duty). Not a bad weeks' work.

As we have said, our intent was to make ourselves big by leveraging our firepower and mobility. This area was a real sh*thole for AMZ criminals. We knew it, 1st Division knew it, but working it on a regular basis was tough. We kept some recon there and got the timing pretty well, brought up a bridging unit from the Army in Baghdad, then went across in the middle of the night (that was probably the only part that didn't go on sked (the bank gradient was poorly assessed) but we had near and far-side security already in and a blocking position near the Syrian Border.

The enemy figured out after about 4 hours that we were there in force. They came down with about 100 fighters (no, scratch that - they were TARGETS) and made the poor decision to take on a battalion in open ground. They withdrew - we went after them into a place called Ubaydi. Many mounted boats and tried to escape N, we pushed Air, and the Cobras sunk a bunch of trash barges that night. Meanwhile, we continued to push west across the river. Our far-side units started to see pockets of insurgents move to key areas to emplace mines/IEDs. They came out, snipers took them out; their friends came for the bodies; they, joined them on the deck - permanently. . . .
Posted by: Mike || 05/21/2005 10:48 || Comments || Link || E-Mail|| [287 views] Top|| File under:
Israel-Palestine
Al-Qaeda affiliate formed in Gaza
A new Muslim terrorist group linked to al-Qaida has started operating in the Gaza Strip, Palestinian Authority security officials told The Jerusalem Post on Thursday.

Jundallah, or "Allah's Brigades," consists mostly of scores of former Hamas and Islamic Jihad members, the officials disclosed. They said Jundallah gunmen launched their first attack on IDF soldiers near Rafah earlier this week.

The IDF said four soldiers were lightly wounded in the attack.

Jundallah is a radical Muslim group that has close ties with al-Qaida in Afghanistan, Pakistan and Iraq, said one official. "We know for sure that the group is especially active in the southern Gaza Strip," he added.

Another official said that, according to intelligence gathered by the PA security forces, Jundallah consists largely of Hamas and Islamic Jihad dissidents who were unhappy with their groups' ostensible pragmatism.

"They believe that Hamas and Islamic Jihad have become too moderate," the official said, referring to the two groups' agreement to temporarily suspend terror attacks on Israel.

The emergence of Jundallah in the Gaza Strip confirms suspicions that al-Qaida has been trying to set foot in the area ahead of Israel's planned withdrawal.

Abu Abdallah al-Khattab, who identifies himself as the spokesman for Jundallah in the Gaza Strip, on Thursday denied that his group was part of al-Qaida or any other international terror group. He also denied that the group was receiving funds from Muslim terror groups around the world.

"Jundallah does not belong to anyone and we don't receive money from any group," he said. "Our group, which was established recently, has vowed to avenge the blood of all Palestinians and Muslims who have fallen victim to Israel and the US."

Khattab hinted that his group was also planning to target US interests in the region. "Our people will not remain idle in the face of American crimes in Muslim countries," he said. "It is forbidden to shed the blood of Muslims and it is our duty to respond. The blood of Muslims is not cheap."

He accused the US of desecrating the Koran and killing Muslims in Iraq. "Soon everyone will see operations [against the US] that would make all the Muslims delighted," he cautioned.

He said Jundallah would not honor the unofficial truce with Israel. "We don't attach any importance to this truce because the occupation forces are continuing their crimes against our people," he added.

Khattab said the attack near Rafah, which was carried out by a Jundallah cell named Abu Dajaneh, was the first in a series of operations that his group was planning against Israel.
Posted by: Dan Darling || 05/21/2005 03:46 || Comments || Link || E-Mail|| [300 views] Top|| File under:
Afghanistan/South Asia
Kashmir Korpse Kount
At least four Indian army personnel, including an officer, have been killed by suspected separatist militants in Indian-administered Kashmir. An army spokesman said troops were on patrol in the Rajouri area when they were ambushed. Reinforcements have rushed to the area which has been cordoned off. An army spokesman said Friday's attack took place in a heavily forested area when some five or six militants lobbed grenades at the troops, killing one officer and three other soldiers on the spot. He said local police had joined forces with the army to capture the militants. No group has claimed responsibility for the attack so far.
Posted by: Steve White || 05/21/2005 01:25 || Comments || Link || E-Mail|| [290 views] Top|| File under:
Israel-Palestine
Abbas urges end to violence
Palestinian President Mahmoud Abbas called for an end to a flare-up in violence in the Gaza Strip, saying a cease-fire with Israel is in the best interests of all parties. Abbas' comments came as Palestinian militants, including some affiliated with Abbas' ruling Fatah Party, fired on a Jewish settlement in a third straight day of fighting, provoking Israeli threats of retaliation. A Palestinian militant was killed by Israeli forces in an abortive assault on a Jewish settlement. "I hope that all the parties will stick to the truce and [the violence] will not escalate," Abbas said of the cease-fire, which he declared with Israeli Prime Minister Ariel Sharon on February 8. "Some incidents are taking place here and there, but I hope that we can contain and control all these incidents because the truce is in our interest and in the Israeli interest. So we have to preserve it," he said at the end of a two-day visit to India.

The Palestinian militants' attempted infiltration of Kfar Darom, deeply opposed to Israel's impending pullout from the territory, was claimed by three separate militant groups - Hamas, the Popular Resistance Committee and the Al-Aqsa Martyrs' Brigades. One gunman was killed and the other two escaped, one of whom was wounded, according to Palestinian medics. Claiming the attack, the three militant groups named the dead man as Mohammad Barakeh, 23, a member of the Ezzedine al-Qassam Brigades, the armed wing of Hamas. Their joint statement pledged to respect the informal truce but said they were determined to "avenge Israeli crimes."
Posted by: Fred || 05/21/2005 00:23 || Comments || Link || E-Mail|| [411 views] Top|| File under:
Afghanistan/South Asia
Nuggets from the Urdu Press
Do away with Durand Line!
Reported by Khabrain: Speaking on a book on the Durand Line at the Peshawar Press Club, intellectuals said that the Durand Line was not a boundary but an agreement. It must be pulled down so that the Pushtun nation could be reunited. Begum Nasim Wali Khan of the ANP said that the Durand Line was an artificial border and when General Zia allowed 3.2 million Afghans to cross over, he did away with it. She added that Bacha Khan was buried in Jalalabad to indicate that the Line was artificial and the Pushtun nation was one. Afzal Lala of Pakhtunkhwa Qaumi Party said that the Pushtuns had been divided into four and as long as they remained separated, the Pushtun nation would not come into being. He also recommended that passports between Afghanistan and the Pushtun-populated Pakistan be abolished because it was the country of the Pushtuns.

Nargis goes to Hajj
Sarerahe reports in the Nawa-e-Waqt that the famous Pakistani dancer Nargis has decided to perform Hajj next year. Nargis was that miracle of big poundage who hit the dance floor and made it shake. Just one thumka (grind) was of 50 horse power, making the audiences tremble in their seats. But she has a heart of a Muslim beating in her ample bosom; income from one dance would be enough for Hajj.

Deal with Akbar Bugti
Columnist Yasin Rizvi wrote in Khabrain that his 'inside' news was that the government had made another deal with Nawab Akbar Bugti, which would involve paying huge sums of money to the Nawab for the Bugtis recently killed. This was most unfair because Akbar Bugti had a private army and kept a private prison. He trained his men with the help of foreign enemy trainers and made them prey on Pakistani troops.

Pakistan and Israel
Columnist Dr Zahoor Ahmad Azhar wrote in the Nawa-e-Waqt that Pakistan's enslaved-by-Uncle-Sam intellectuals keep saying that Pakistan is a failed state. Its politicians, officers and others are looting Pakistan with both hands and sending dollars abroad. Despite this, Pakistan's natural wealth has not been exhausted. On the other hand, a small state equal to the stone in a date, Israel, has to be helped with big dollars by the United States. Pakistan is indeed a miracle of God, and Pakistan is Khuda Dad (God given). Despite all this, Israel is called a successful state and not a failed state like Pakistan.

Give away Chenab Nagar!
The daily Nawa-e-Waqt published a statement by Maulana Ilyas Chinioti of Khatm-e-Nabuwwat fame, that the Qadianis had bought 1034 acres of land in Chak Dhugian for only Rs 10,000 — which was far too little. He appealed to Pakistan from Riyadh, Saudi Arabia, that the land should be repossessed from the Qadianis and distributed free to the Sunni population living in Chenab Nagar, formerly Rabwah.

Muslims should not have fun
Ex-diplomat Dr Yasin Rizvi wrote in Khabrain that Pakistanis were busy celebrating the basant festival and the spring observances, while the Muslims of Kashmir were dying and Palestinians were being killed by the Jews. He said Muslims should not have fun when there were so many tragedies being heaped upon them. He admired the Iranians for not having any fun.

Can a woman lead prayer?
According to Sarerahe in the Nawa-e-Waqt, Dr Israr Ahmad said that a woman could neither make the call for prayer nor lead a namaz in which men were her followers. According to Dr Javaid Iqbal, however, a woman could lead the prayer and this was a kind of ijtihad that any Muslim should be able to do.

Musharraf and the mullahs
Writing in the Jang, PPPP leader Mr Iqbal Haider said that General Musharraf has steadily bent in favour of the mullahs. In 1999, he praised Mustafa Kemal Pasha as the great secular leader of Turkey, but at a SAARC conference in 2000 he denied that he had said this. Musharraf then included a mullah in his cabinet at the recommendation of the religious parties, although he had been trained at the very seminary where the Taliban were trained. He decided to sign the CTBT, but backed off from it when a religious party began a campaign against his decision. One extremist religious organisation demanded that all reference to Dr Abdus Salam as a Pakistani hero be removed from textbooks, which he did. Then the parliament began to formulate legislation against honour-killing, which the mullahs did not like. The ruling party was made to oppose the bill. Last but not least, the inclusion of the religion entry in the passport was accepted, once again under pressure from extremist religious parties.

Man who killed Allama Ghulam Najafi
According to the Nawa-e-Waqt, Shia scholar Allama Ghulam Hussain Najafi was gunned down by two men after a rehri-wala blocked his car as he was headed towards the Jamiatul Muntazar in Lahore. As part of the plan to kill him, the rehri-wala terrorist had set up his cart seven months. Guns had been hidden in the cart. Najafi was nearly killed earlier when an assassin entered his seminary as a student, but was caught before he could do the job. Najafi served the Shia seminary for 25 years, was a prolific writer and often debated with Sunni opponents. In 1989, he was fired upon at a bus stop, but he survived after receiving seven bullets in his body. According to the daily Pakistan, Allama Najafi's daughter, who was driving the carrier wagon, was injured but was able to take him to Ittefaq Hospital where the doctors refused to treat him. After that, she was able to take him to the General Hospital.

Imam Masjid rapes teacher
According to Khabrain, Lahore Factory Area's Imam Masjid Ismail and his wife trapped a lady teacher Sofia, then forced her to have sex with the cleric. Ismail obtained photographs of the teacher by stealth then blackmailed her into meeting him. In this he was helped by his wife. He also threatened the teacher's family because of his religious authority. The local citizens registered a case of rape against him.
Posted by: Fred || 05/21/2005 00:00 || Comments || Link || E-Mail|| [304 views] Top|| File under:
2 clerics' houses destroyed on jirga's orders
Armed tribesmen on Friday destroyed the houses of two clerics for allegedly sheltering Al Qaeda suspects in Bajaur Agency besides fining them Rs 1 million each after a jirga (tribal council) decided to act against them, a tribal elder said. Hundreds of armed tribesmen burnt the houses of Mulla Muhammad Amin and Mulla Faqir Muhammad to punish them for protecting suspected Al Qaeda members, the tribal elder told Daily Times.

The clerics were punished for violating the decision taken by a jirga on January 28, 2004. Security forces in a raid early this month arrested around a dozen terror suspects including an Uzbek, from the houses of Mulla Amin and Mulla Faqir and seized weapons from them. Tribal councillor Malik Shah Jehan said the punishment was announced "without evidence against the two accused", adding that the government had not given them proof that the arrested men were foreigners, but they were carrying out the exercise according to their tribal customs. "The government did not make any formal announcement about the arrests, but press reports suggested the arrest of a foreigner from their (the clerics') houses," he told the jirga. Witnesses said families of Mulla Amin and Mulla Faqir did not resist when the houses were destroyed. However, a remote-controlled bomb went off when the armed tribesmen were going to damage the house a cleric after doing the same to another's.

This article starring:
MULLA FAQIR MUHAMAD
al-Qaeda
MULLA MUHAMAD AMIN
al-Qaeda
Posted by: Fred || 05/21/2005 00:00 || Comments || Link || E-Mail|| [305 views] Top|| File under:
Six arrested for Qaeda link
Police arrested six militants in separate raids for allegedly sheltering Al Qaeda fugitives and planning rocket attacks against the army, police and security officials said Friday. The officials, speaking on condition of anonymity, said three of the suspects were captured this week in Multan. The three are said to be members of the banned Hizbul Mujahideen outfit.

The officials said that Ali Sher, Hafiz Ijaz Ahmed and Pir Muhammad Jamil were captured this week during a raid in Multan. "I confirm that these people sheltered some Arab Al Qaeda men in recent months. They are in our custody and we are questioning them," one security official said.

During the raid they seized some compact discs and a diary that contained names and telephone numbers of some Al Qaeda figures, another security official said. "We are 101 percent certain that they have been working for Al Qaeda. They have been helping and sheltering Al Qaeda terrorists," the second official said. When contacted, Divisional Police Officer Multan Sikandar Hayat said he could not confirm or deny the arrest of the three Hizbul Mujahideen activists.

AP adds: The three other suspects, alleged members of an outlawed militant group, were seized in the NWFP on Thursday for planning rocket attacks against an army facility in Bannu, police said. "We also seized four rockets, some guns and detonators from a house they were hiding in," said Abid Ali, police chief in Bannu, who accused the three of being members of the Jaish e-Mohammed militant group. Pakistan has outlawed several militant groups that support Al Qaeda, and its security agencies have arrested more than 700 Al Qaeda men after the September 11, 2001 attacks in the United States.

This article starring:
Abid Ali, police chief in Bannu
ALI SHER
Hizbul Mujahideen
ALI SHER
Jaish e-Mohammed
Divisional Police Officer Multan Sikandar Hayat
HAFIZ IJAZ AHMED
Hizbul Mujahideen
HAFIZ IJAZ AHMED
Jaish e-Mohammed
PIR MUHAMAD JAMIL
Hizbul Mujahideen
PIR MUHAMAD JAMIL
Jaish e-Mohammed
Hizbul Mujahideen
Jaish e-Mohammed
Posted by: Fred || 05/21/2005 00:00 || Comments || Link || E-Mail|| [300 views] Top|| File under:
Iraq-Jordan
Zarqawi aide denies granting respite to security officials
In three separate messages issued to the Internet today, May 20, 2005, al-Qaeda in Iraq through its officials spokesman, Abu Maysara al-Iraqi, denies media reports that the group's leader, Abu Musab al-Zarqawi had granted a four-hour respite to security officials, and claims responsibility for a bombing today in al-Kazimiyah, northern Baghdad, and several attacks across Iraq from May 9 through May 18.

Al-Qaeda in Iraq, in the first statement, refutes "what the satellite channels disseminated, which have said that our Sheikh, [Abu Musab] al-Zarqawi
 had granted a respite of four hours to the officials of the security systems who are loyal to the Jews and the Christians." Rather, the group states that they have their own "consistent and known news media channels" which broadcast all of their statements.

The second message describes a car bombing in Abdul Mohsen al-Qazimi Square in the al-Kazimiyah district of Baghdad, which targeting the "vice forces of the police and losing army who are loyal to the Christians and the Jews
." Following the detonation of the explosive, the message claims that the bomb "killed a great number of them."

A multitude of attacks via suicide bombings and mortar, RPG, and Katyusha rocket attacks on several sites throughout Iraq between May 9, 2005 and May 18 are enumerated in the third communiqué, including the kidnapping Saturday of Khalaf Ateyah al-Sabaawe, "an officer of the infidel guards." The communiqué lists attacks on American and Iraqi forces, highlighting the destruction of Humvees, armored vehicles, and "American forces headquarters."
Posted by: Dan Darling || 05/21/2005 00:13 || Comments || Link || E-Mail|| [283 views] Top|| File under:
Who's in the News
69
[untagged]
Bookmark
E-Mail Me
The Classics
The O Club
Rantburg Store
The Bloids
The Never-ending Story
Thugburg
Gulf War I
The Way We Were
Bio
Merry-Go-Blog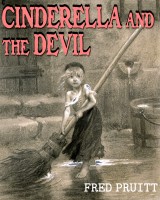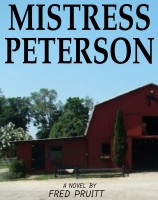 On Sale now!


A multi-volume chronology and reference guide set detailing three years of the Mexican Drug War between 2010 and 2012.

Rantburg.com and borderlandbeat.com correspondent and author Chris Covert presents his first non-fiction work detailing the drug and gang related violence in Mexico.

Chris gives us Mexican press dispatches of drug and gang war violence over three years, presented in a multi volume set intended to chronicle the death, violence and mayhem which has dominated Mexico for six years.
Click here for more information


Meet the Mods
In no particular order...


Steve White
Seafarious
Pappy
lotp
Scooter McGruder
john frum
tu3031
badanov
sherry
ryuge
GolfBravoUSMC
Bright Pebbles
trailing wife
Gloria
Fred
Besoeker
Glenmore
Frank G
3dc
Skidmark
Alaska Paul



Better than the average link...



Rantburg was assembled from recycled algorithms in the United States of America. No trees were destroyed in the production of this weblog. We did hurt some, though. Sorry.
18.213.192.104