Afghanistan
Seven Killed, 12 Wounded in Afghan Suicide Attack
[An Nahar] Seven people were killed and 12 others

maimed

in a

suicide kaboom

on the governor's compound in Afghanistan's western Farah province on Thursday, police said.

"Seven people -- six

coppers

and one civilian -- were killed and 12 others were

maimed

, including nine civilians and three police," regional police

front man

Abdul Raouf Ahmadi said.

The four attackers also died, he said.

Two of the attackers detonated their

boom jacket

s and the other two were

rubbed out

by police, said interior ministry

front man

Sediq Sediqqi.

In a similar attack on the governor's office in Paktika


...which coincidentally borders South Wazoo...


province in southeastern Afghanistan a week ago, four people were killed and five

maimed

by a group of six

jacket wallah

s wearing police uniforms.

Posted by: Fred || 05/18/2012 00:00 || Comments || Link || E-Mail|| [459 views] Top|| File under: Taliban
Africa Horn
3 dead as Government soldiers exchange gunfire in Mogadishu
(Sh. M. Network) -- Somali government soldiers have exchanged a deadly gunfire in Mogadishu on Wednesday night, killing three soldiers according to witnesses.

Reports say that the fighting came as two government soldiers disagreed over vehicles looted from civilians and lastly changed confrontation between the military and police forces of the transitional government troops ofSomaliaat Howlwadag juction.

The incident caused the death of three soldiers among police forces during the clash and the movement of the traffic and business in the areas was halted as the clash continued there for a while.

The latest reports in the areas say that the situation returned normal after more government troops had intervened the warring sides.
Posted by: Fred || 05/18/2012 00:00 || Comments || Link || E-Mail|| [386 views] Top|| File under:
Somali forces advance on rebel-held villages near Hudur, Bakol region
[Shabelle] (Sh. M. Network)- Forces under The Transitional Federal Government (TFG) of Somalia backed are approaching towards villages around Hudur district, the capital of Bakol region in southern Somalia and an Al-Shabaab



... the personification of Somali state failure...


stronghold, an official and locals said on Thursday.

Ahmed Sheik Mohammed, Somali MP told Shabelle Media that heavily armed Somali government troops with battlewagons have moved on Wednesday night in the direction several Al shabab controlled areas near Hudur district and expect to seize the city within hours.

"If God wills, we will be in the rest of rebel-held locations near Hudur soon from Al shabab fighters. We are only 10km away," the Lawmaker, told Shabelle Media by phone from the town.

Residents in Hudur expressed frustration they say neither the government nor aid agencies have come to their assistance nor fear fighting is imminent, forcing many to flee.
Posted by: Fred || 05/18/2012 00:00 || Comments || Link || E-Mail|| [399 views] Top|| File under: al-Shabaab
Somali Gov't forces clash with Al shabab militants in Gedo region
(Sh.M.Network)- Bitter fighting between the Islamist fighters of Al shabab aligned with Al Qaeda and TFG troops alongside with Ahlu Sunna militias broke out in the Somalia's southwestern region of Gedo overnight, killing two civilians, witnesses told Shabelle Media on Thursday.

Witnesses said that the fighting started in and around Garbaharey town, the

thriving provincial capital

of Gedo region, southwesternSomalia, causing damages of wells used by locals.

Sheik Mohammed Hussein, the

front man

of Ahlu Sunna told Shabelle Media via phone that the

forces of Evil

have completely destroyed several wells inside the town following their attack against Garbaharey.

"We repulsed the attacking

forces of Evil

soon after were informed that Al shabab fighters are planning the assault the town. During the combat Al shabab committed unfortunate acts against wells that locals have been fetching water to drink for their children and livestock," he added.

The locals in the areas reported that the two sides exchanged heavy weapon as the fighting continued and the few residents in the area had expressed concern


...meaning the brow was mildly wrinkled, the eyebrows drawn slightly together, and a thoughtful expression assumed, not that anything was actually done or indeed that any thought was actually expended...


over the continuous

festivities

there that often causes civilian casualties of deaths and injuries in the region.
Posted by: Fred || 05/18/2012 00:00 || Comments || Link || E-Mail|| [378 views] Top|| File under: al-Shabaab
Arabia
Yemeni troops kill 11 al-Qaida militants in south
Yemeni troops killed 11 al-Qaida fighters in southern Yemen on Friday, as government forces battled their way into the outskirts of a key town under the militants' control, military officials said.

Al-Qaida-linked fighters have taken over a swath of territory and several towns in the south over the past year, pushing out government forces and establishing their own rule. In recent weeks, the army has launched a concerted effort to uproot the militants from their strongholds - and is closely coordinating with a small contingent of U.S. troops who are helping guide the operations from inside Yemen.

On Friday, Yemeni troops moved in on Jaar in Abyan province, killing eight al-Qaida fighters in clashes about 10 kilometers (six miles) north of the town. Recapturing Jaar would better position the military to take back Zinjibar, the provincial capital that has been under al-Qaida control for more than a year.

Also in Abyan, a Yemeni warplane struck an al-Qaida checkpoint some 70 kilometers (45 miles) east of Zinjibar in an area known as Shoqra, killing three militants and wounding six, officials said.

Posted by: tipper || 05/18/2012 14:36 || Comments || Link || E-Mail|| [379 views] Top|| File under:
Suspected US drone kills 2 Qaeda militants in Yemen
[Dawn] A suspected US drone strike killed two al Qaeda

gunnies

on Thursday in eastern Yemen, as an army offensive against the

turban

group entered its sixth day, a local official said.

Speaking on condition of anonymity, the official said the two al Qaeda suspects were killed in a strike on their car in Shibam, a historic city in Yemen's Hadramawt province.

Air strikes on al Qaeda targets in Yemen have increased since the Yemeni army, backed by US experts, launched an offensive on Saturday to retake southern cities that in the last year had fallen under al Qaeda control.

At least 144 people have been killed in the last six days of fighting which has centred around the three cities of Loder, Jaar and Zinjibar in the southern Abyan
...a governorate of Yemen. The region was a base to the Aden-Abyan Islamic Army terrorist group until it dropped the name and joined al-Qaeda. Its capital is Zinjibar. In March 2011, al-Qaeda in the Arabian Peninsula declared the governate an Islamic Emirate after seizing control of the region. The New York Times fastidiously reported that those in control, while Islamic hard boyz, are not in fact al-Qaeda, but something else that looks, tastes, smells, and acts the same. Yemeni government forces launched an effort to re-establish control of the region when President-for-Life Saleh was tossed and the carnage continues...
province.

A military official involved in the offensive said on Thursday that al Qaeda

gunnies

retreated from three locations on the outskirts of Loder.

"We have cleansed Loder (of al Qaeda) and the fighters have been forced to flee," said the official on condition of anonymity.

Al Qaeda remains in control of Zinjibar, Abyan's capital, though diplomats and officials said on Wednesday that the Yemeni military was advancing towards the southeastern entrance of the city.

One local official said on Thursday that the Yemeni airforce launched several late night Arclight airstrikes on the southern cities of Shaqra and Arqoub, both near Zinjibar, though no casualties were reported.

A force of around 20,000 soldiers from all regions in the south are believed to be engaged in the operation launched on Saturday.

They are backed by armed militias, mostly local residents of the towns and cities in the south that since the ouster of veteran leader President-for-Life Ali Abdullah Saleh


... Saleh initially took power as a strongman of North Yemen in 1977, when disco was in flower, but he didn't invite Donna Summer to the inauguration and Blondie couldn't make it...


and the election of a new president earlier this year have thrown their support behind the Yemeni military.

Posted by: Fred || 05/18/2012 00:00 || Comments || Link || E-Mail|| [671 views] Top|| File under: al-Qaeda in Arabia
Al-Qaida in Its Last Breath as Yemen Steps up Offensive
[Yemen Post] The Yemeni army cleared Islamic fascisti from more parts of Abyan
...a governorate of Yemen. The region was a base to the Aden-Abyan Islamic Army terrorist group until it dropped the name and joined al-Qaeda. Its capital is Zinjibar. In March 2011, al-Qaeda in the Arabian Peninsula declared the governate an Islamic Emirate after seizing control of the region. The New York Times fastidiously reported that those in control, while Islamic hard boyz, are not in fact al-Qaeda, but something else that looks, tastes, smells, and acts the same. Yemeni government forces launched an effort to re-establish control of the region when President-for-Life Saleh was tossed and the carnage continues...
province on Thursday as Al-Qaeda continued to receive more devastating blows in the offensive stepped up with support from local fighters and the US, military sources said.

The forces retook control of the Lawder, Modya and Wadhi towns and caused the Islamic fascisti heavy losses, the sources said, pointing out that many Islamic fascisti have been killed and others fled to other parts. Senior Al-Qaeda leaders were among the killed, they continued.

The army launched an offensive against the Islamic fascisti more than a month ago and early this week it stepped up the offensive in southern and southeastern regions, mainly in Abyan, to regain control of the areas held last year.

Hundreds of Islamic fascisti including

big shot

s have been killed and injured in the battles including those who have been reported dead in drone strikes. Over the past two days, dozens of Islamic fascisti as well as soldiers and local fighters were killed and injured.

This week, the army also took over many positions of the Islamic fascisti and sources have said it is only a matter of time to recapture the whole province.

A massive hunt has been launched for those who fled the battles to other areas in Abyan and nearby provinces as the forces are pushing to clear Islamic fascisti from all areas, the sources added.

Locals celebrated the gains in Abyan towns and more of them joined the forces to battle the remaining

jihad boy

s, the sources said.

Earlier today, military sources said hunts for Al-Qaeda Islamic fascisti have been extended to other provinces after the forces advanced forcing them to flee.

Exploiting the escalating unrest in mid-2011, Al-Qaeda in the Arabian Peninsula (AQAP)), the most dangerous branch of the global terrorist organization, seized key towns in Abyan including the capital Zinjibar.

But the power-sharing government, formed after the unrest, decided to clear the Islamic fascisti from the towns with direct support from the US.


Posted by: Fred || 05/18/2012 00:00 || Comments || Link || E-Mail|| [389 views] Top|| File under: al-Qaeda in Arabia
Army kicks militants out of towns in South Yemen
[Yemen Post] A security official told the government-run 26 September website that the army troops assisted by tribal militias managed to kick out the

cut-throats

from three towns in the southern Yemeni province of Abyan
...a governorate of Yemen. The region was a base to the Aden-Abyan Islamic Army terrorist group until it dropped the name and joined al-Qaeda. Its capital is Zinjibar. In March 2011, al-Qaeda in the Arabian Peninsula declared the governate an Islamic Emirate after seizing control of the region. The New York Times fastidiously reported that those in control, while Islamic hard boyz, are not in fact al-Qaeda, but something else that looks, tastes, smells, and acts the same. Yemeni government forces launched an effort to re-establish control of the region when President-for-Life Saleh was tossed and the carnage continues...
He said the army troops and the tribal fighters expelled al-Qaeda

gun-hung tough guys

from Lawdar, Modia, and al-Wadea after two days of fierce

festivities

.

The unnamed official pointed out that the

gun-hung tough guys

fled to mountainous areas after they lost great number of their fighters and weapons."In the couple of past days, approximately 60

gun-hung tough guys

have been killed. Also some army troops and tribal men were killed in the

festivities

," the official said.

He noted that the army troops are currently chasing the

cut-throats

in order to arrest them and force them to stand trial for their crimes, calling on the al-Qaeda

gun-hung tough guys

to turn themselves in willingly to the authorities.

According to the official, all Modia inhabitants showed their support for the tribal militias and the troops.

For his part, Abyan governor hailed the progress in the battle against the terror organization affiliates, saying the troops and the tribal militias showcased fantastic braveness and determination to eradicate the terrorists.

The governor said eradicating the rest of the

gun-hung tough guys

is a national duty and stressed that a great number of the

gun-hung tough guys

were killed.
Posted by: Fred || 05/18/2012 00:00 || Comments || Link || E-Mail|| [368 views] Top|| File under: al-Qaeda in Arabia
Caribbean-Latin America
Mexican Army detains 8 for Cadereyta massacre

For a map, click here. For a map of Nuevo Leon state, click here. For a map of Monterrey, click here. To read the Rantburg report on the Cadereyta Mother's Day massacre click here.

By Chris Covert
Rantburg.com

A unit with the Mexican 7th Military Zone detained eight unidentified individuals they said were Gulf Cartel operatives, and who may be involved in the murder of at least 49 people in Cadereyta municipality in Nuevo Leon state, according to web reports.

The detentions took place following a raid in China municipality, where solders also seized four rifles, one handgun, three hand grenades, 34 weapons magazines, 881 rounds of ammunition, one kilogram of powder cocaine, tactical and communications gear and two vehicles.

This writer reported late Sunday that a possible connection existed between the Jalisco massacre, where a total of 18 individuals were kidnapped, tortured to death and butchered in a purported Mother's Day massacre. Those dead were found May 9th, the day before the traditional Mexican Mother's Day.

News reports at the time said a number of unidentified kidnap victims of the same Los Zetas/Milenio group escaped a safe house. Anonymous reports said that the plan was for a spectacular Mother's Day massacre using innocents kidnapped at random. This writer speculated that those escapees may have sprung the plan for a larger massacre, and possibly led to the Cadereyta massacre the following Sunday.

Nuevo Leon attorney general Adrian de la Garza said that some of the victims were from southern areas of Mexico. A Secretaria Seguridad Publica spokesman reportedly said that many of the victims were killed two days before their discovery. The report on Borderlandbeat.com and Rantburg.com attempted to link the two mass murders from the same criminal group, Los Zetas.
To read the Rantburg.com report on the possible connection between Los Zetas and the Cadereyta massacre, click here.
However, early Tuesday morning several narcopintas or painted messages appeared in Zacatecas state and later in Nuevo Leon which disclaimed Los Zetas responsibility for the butchery at Caderayta, hinting that Gulf Cartel members had committed the much larger Cadereyta massacre.

Since March, the Los Zetas and Gulf Cartels have been engaged in a bloody game of oneupmanship as the Gulf and Sinaloa cartel alliance vowed to remove Los Zetas from their home turf in Nuevo Laredo in Tamaulipas state. The Jalisco state murders, similar to the Cadereyta murders, were meant to send a message to the Gulf/Sinaloa alliance, and similarly, innocents such as migrants had been captured, tortured and and then butchered in those grisly displays.

It is de riguer in the Mexican Drug War that narcopintas mean nothing until they mean something, so the end result of the massacre and the actions taken by Mexican security forces is far from over.

The story of the 49 dead at Cadereyta is also far from over.

Chris Covert write Mexican Drug War and national political news for Rantburg.com
Posted by: badanov || 05/18/2012 00:00 || Comments || Link || E-Mail|| [408 views] Top|| File under:
China-Japan-Koreas
Armed N. Koreans Kidnap Chinese Sailors
[An Nahar] Twenty-nine Chinese fishermen have been kidnapped at sea by unidentified
North Koreans who have demanded 1.2 million yuan ($190,000) in ransom, fellow sailors and media said Thursday.

The men were fishing in three separate vessels on May 8 when a group of

gunnies

boarded their boats and forcibly took them over, locking up those on board, said a boat owner surnamed Sun who has been in touch with them.

"On May 9, one of the kidnapped boat owners used a phone given to him by the North Koreans to call us. He said the kidnappers asked for a ransom of 400,000 yuan per boat," Sun -- who like the hostages is from the northeastern port city of Donggang -- told AFP.

Chinese state media reports said the men were fishing off the coast of northeastern China, in the waters that run between China and North Korea, when they were snatched.

The Foreign Ministry said it was "keeping close contact with North Korea to safeguard our citizens' rights and interests," according to reports. The ministry did not immediately respond to AFP's request for comment.

Sun, who refused to give his full name, said another boat owner he works with managed to speak to them again earlier this week.

"He could hear in the background that sailors were being beaten and there was the sound of crying, and the boat owner said they had not eaten for two days," he said.

"If the kidnappers don't get the money by today (Thursday), they will sell off the boats, which are worth 3 million yuan."

Another Donggang-based boat owner surnamed Zhang said no threats had yet been made against the sailors themselves.

Media reports say the three boats were taken to North Korean waters, but Sun said he was "100 percent sure" there were Chinese people among the hijackers.

"They left us a Chinese number, and once, the hijacked boat owner called, I picked up the phone and asked if there were any Chinese people besides them. He whispered 'yes'," he said.

Chinese fishermen regularly run into difficulties with the authorities of other countries as they fish in areas that are claimed by both China and its neighbors.

However,


a clean conscience makes a soft pillow...


there was no immediate indication that the North Korean

gunnies

who seized the Chinese sailors were security forces from the isolated country -- a ally of China.

Calls to the Donggang government went unanswered, and an official at the government of Dandong city -- which oversees Donggang -- said they were not in charge of the case.

Posted by: Fred || 05/18/2012 00:00 || Comments || Link || E-Mail|| [657 views] Top|| File under: Pirates
India-Pakistan
Eleven, including two policemen, dead in Karachi killings
[Dawn]
The deteriorated law and order situation continued to prevail in the city as 11 more people, including two

coppers

,

bit the dust

to the events related to the

assassination

s here on Thursday, DawnNews reported.

Unidentified men opened fire on a police van, patrolling the area of Baldia town, causing death of two

coppers

. The dead bodies were taken to the civil hospital.

In the jurisdiction of Ferozabad

cop shoppe

, tortured bodies of two political workers were found from the area of Tariq road and Bahadurabad. They were identified as Shahbaz and Arghaman.

Another political worker was killed in the area of Lines area.

Four people were

rubbed out

in the areas of Lyari, Taimuria, Orangi town and Mominabad.

A tortured dead body of a man was found from the area of Mochko.

A woman named Shazia was choked to death in the area of Shah Faisal colony No.1.

Posted by: Fred || 05/18/2012 00:00 || Comments || Link || E-Mail|| [555 views] Top|| File under:
Top officials suspended over Bannu jailbreak
[Dawn] The Khyber-Pakhtunkhwa


... formerly NWFP, still Terrorism Central...


government has ordered suspension of 27 officials including senior officers, prison staff, paramilitary soldiers and

coppers

on charges of negligence during the Bannu jailbreak incident.

Addressing a

presser

here on Wednesday, Minister for Information Mian Iftikhar Hussain said that the decision was taken in the light of findings of an inquiry, initiated soon after the incident on April 15.

"The committee held civil administration, prison department, law enforcement agencies and intelligence agencies responsible for the biggest prison attack in the country's history," he said.

The provincial cabinet in a special meeting, chaired by Chief Minister Ameer Haider Khan Hoti, ordered suspension of the officers and recommended departmental inquiries against them.

"Today, all these officials have been made officers on special duty (OSDs) and from tomorrow the departments concerned would issue their suspension orders," the minister said, adding that the employees of federal government would be dealt with by their respective departments.

Mr Hussain mentioned names of 27 officials, who were suspended and said that

coppers

and paramilitary deployed at three main

cop shoppe

s and checkposts in the area had also been made OSDs.

He said that departmental inquiries would be conducted against those officers and final report would be presented to the chief minister within 20 days.

Posted by: Fred || 05/18/2012 00:00 || Comments || Link || E-Mail|| [393 views] Top|| File under: Govt of Pakistan
Bomb threat on PIA flight to Dubai
A bomb threat on Thursday forced Pakistain International Airlines (PIA) to evacuate 157 passengers and 10 crew from an Airbus preparing to take off for Dubai, officials said.

The plane was preparing for its 11:00 am scheduled departure from Lahore airport when an anonymous caller to the airport claimed there was a bomb on board, PIA

front man

Sultan Hasan told AFP.

Airport security officials evacuated the A310 to search the aircraft, Hasan said.

Civil Aviation Authority

front man

Pervez George said all threats had to be taken seriously although most turned out to be hoaxes.

Posted by: Fred || 05/18/2012 00:00 || Comments || Link || E-Mail|| [369 views] Top|| File under: al-Qaeda in Pakistan
Israel-Palestine-Jordan
Seven Paleostinians Hurt by Israeli Tank Fire
[An Nahar] An Israeli tank shell fired into the

Gazoo

Strip on Thursday

maimed

seven Paleostinians, leaving two of them

at death's door

, Paleostinian medical officials told AFP.

The shell hit near the Karni crossing east of

Gazoo

City, according to the medics.

But Israeli security officials said that no tank shells were fired in that area this morning.

An Israeli army

front man

said that "a short while ago, Israeli soldiers identified several

hard boyz

approaching the security fence in the northern

Gazoo

Strip, in an area that is used by terror organizations to lay

bomb

s."

"The soldiers fired toward the

hard boyz

(and) the suspects distanced themselves from the fence," he told AFP.

The Israeli military maintains an exclusion zone inside the

Gazoo

Strip along the border and regularly carries out military activities in the area.

Posted by: Fred || 05/18/2012 00:00 || Comments || Link || E-Mail|| [410 views] Top|| File under: Hamas
Syria-Lebanon-Iran
Syrian forces using tear gas and live ammo in Aleppo
Syrian security forces have used tear gas and live ammunition to disperse thousands rallying in Aleppo, a city that has largely been loyal to the Assad regime.

A raid on dormitories at the city's main university in Syria's largest city on May 3, killed four students and forced the temporary closure of the state-run school earlier this month.

On Thursday, 15,000 students protested outside of Aleppo University before U.N. observers, before regime forces broke it up. Even larger numbers filled the streets on Friday.

Activist Mohammad Saeed said, "The number of protesters is increasing every day and today saw the biggest protests," adding that several people were injured when security forces tear gas and live ammunition to attempt to break up the demonstration.
Posted by: || 05/18/2012 11:10 || Comments || Link || E-Mail|| [455 views] Top|| File under:
Two Killed, Five Wounded as Clashes Resume in Tripoli
[An Nahar] Two people were killed on Thursday as sniper attacks resumed in the northern city of Tripoli


...a confusing city, one end of thich is located in Lebanon and the other end of which is the capital of Libya. Its chief distinction is being mentioned in the Marine Hymn...


, reported Voice of

Leb

radio.

The dead include a child from the Zahra family, it added.

Agence

La Belle France

Presse reported that five people have been

maimed

in the

festivities

that renewed in Tripoli on Thursday.

VDL added that the army has blocked all the roads leading to the hotspots in the city in order to protect the people in light of the return of the sniper activity.

It later reported that

gunnies

, not affiliated to the Bab al-Tabbaneh and Jabal Mohsen

festivities

, have opened fire randomly in various parts of the city.

The assailants, driving in a white Mercedes, drove around the city while randomly opening fire.

Members of the army intelligence are chasing the perpetrators.

The radio said that gunshots were heard in al-Zahiriya area in Tripoli, which is located far from the two rival neighborhoods, adding that the unknown

gunnies

were likely responsible for them.

A cautious calm had pervaded the city overnight, which was only interrupted by intermittent gunshots from snipers, reported the NNA on Friday.

Clashes had erupted Wednesday night between the rival neighborhoods of Bab al-Tabbaneh and Jabal Mohsen, especially at Syria Street, which separates the two areas.

The unrest was sparked by the arrest of Islamist Shadi al-Mawlawi on Saturday.

At least nine people have been killed and 90

maimed

in the violence.

Efforts had been exerted by various political powers to end the unrest, with an agreement being reached on Wednesday between Interior Minister Marwan Charbel, Islamic committees and the committee following up on the case of Islamist detainees, under which al-Mawlawi will be re-interrogated on Thursday.

He was set to sit in solemn silence in a dull, dark dock, in a pestilential prison with a life-long lock
Please don't kill me!
on charges of belonging to a terrorist organization, but his supporters say he was targeted because of his help for Syrian refugees fleeing to

Leb

.

Al-Mawlawi's brother Nizar later warned that the Islamists would escalate the situation if Shadi is not released before 4:30 p.m. on Thursday, reported LBC television.

The detainee was scheduled to be re-interrogated on Thursday.

Posted by: Fred || 05/18/2012 00:00 || Comments || Link || E-Mail|| [380 views] Top|| File under:
Seven Fatah al-Islam Members Escape from Ain el-Hilweh
[An Nahar] Conflicting reports have emerged over the escape of seven Fatah al-Islam
A Syrian-incubated al-Qaeda work-alike that they think can be turned off if no longer needed to keep the

Leb

pot stirred.
members from the Paleostinian refugee camp of

Ein el-Hellhole

in southern

Leb

on Tuesday, reported Voice of

Leb

radio on Thursday.

An informed security source from the South stated that leading member Toufic Taha is among them.

It remains unclear where the

runaway

s escaped to, but it has been speculated that they may have headed to Syria.

A Paleostinian source identified the six other Fatah Islam members as Haitham al-Shaabi, Mohammed al-Aarfi, Ziad Abou al-Niaaj, Mohammed Ibrahim al-Mansour, and Oussama Shehabi.

An expanded meeting for Fatah members and the representative of the Paleostinian Authority in

Leb

Azzam al-Ahmed was promptly held at the Paleostinian Embassy in Beirut as soon as the news of the escape broke out.

The Lebanese army had recently uncovered a takfir
...an adherent of takfir wal hijra, an offshoot of Salafism that regards everybody who doesn't agree with them as apostates who most be killed...
i network within its ranks, which was planning on carrying out attacks against army barracks and centers.

Taha has been found to be the head of the network.

Al-Joumhouria newspaper reported in March that Taha is one of the most active members of al-Qaeda in

Leb

and he is also in constant internet contact with al-Qaeda leader Ayman al-
Zawahiri
... Formerly second in command of al-Qaeda, now the head cheese, occasionally described as the real brains of the outfit. Formerly the Mister Big of Egyptian Islamic Jihad. Bumped off Abdullah Azzam with a car boom in the course of one of their little disputes. Is thought to have composed bin Laden's fatwa entitled World Islamic Front Against Jews and Crusaders. Currently residing in the North Wazoo area. That is not a horn growing from the middle of his forehead, but a prayer bump, attesting to how devout he is...
from whom he receives orders and directions.

Posted by: Fred || 05/18/2012 00:00 || Comments || Link || E-Mail|| [387 views] Top|| File under: Fatah al-Islam
NGO: Syrian Forces out to 'Destroy' Rebel Town Rastan
[An Nahar] Regime forces sent shells crashing into rebel stronghold Rastan early Thursday, the Syrian Observatory for Human Rights said, while calling on U.N. observers to rush to the town in central Homs province.

"The army is trying to gradually destroy Rastan," Rami Abdel Rahman, head of the

Britannia

-based watchdog, told AFP.

He added that at least 30 shells smashed into the town in a 10 minute period, and urged United Nations


...When talk is your weapon it's hard to make yourself heard over the sound of artillery...


monitors, deployed to observe a truce that has been violated daily, to immediately visit Rastan.

Encircled by the army and defended by the largest concentration of rebel soldiers in the country, Rastan has for several months been the focus of an offensive by the regime as it attempts to regain control of the town.

On Monday, the U.N. Supervisory Mission in Syria (UNMIS) reported heavy fighting


... as opposed to the more usual light or desultory fighting...


near Rastan, where activists said at least 23 soldiers and seven civilians died in fierce

festivities

between government forces and rebels.

Elsewhere Thursday, two blasts rocked the neighborhoods of al-Jamila and al-Furqan in Aleppo


...For centuries, Aleppo was Greater Syria's largest city and the Ottoman Empire's third, after Constantinople and Cairo. Although relatively close to Damascus in distance, Aleppans regard Damascenes as country cousins...


, while other

kaboom

s were heard across the northern city early morning.

There were no immediate reports of casualties, the Observatory said.

In Damascus


...The place where Pencilneck hangs his brass hat...


province, regime forces carried out raids in the suburbs of Irbin and Kanakar, where three people were locked away
You have the right to remain silent...
And in the town of al-Qatifa,

festivities

broke out after midnight after the defection of several soldiers from an army center.

Regime troops also stormed several neighborhoods in the southern city of Daraa "in an attempt to break a general strike" in progress. The sound of gunfire was also reported, according to the Observatory.

In Khan Sheikhun in the northwest province of Idlib, one civilian died of wounds sustained during an attack on the town Tuesday.

Posted by: Fred || 05/18/2012 00:00 || Comments || Link || E-Mail|| [376 views] Top|| File under: Govt of Syria
Who's in the News
27
[untagged]
5
Govt of Pakistan
5
Arab Spring
5
al-Qaeda in Arabia
3
Govt of Syria
3
al-Shabaab
1
Pirates
1
Taliban
1
al-Qaeda
1
al-Qaeda in Pakistan
1
Fatah al-Islam
1
Hamas
1
Jamaat-e-Islami
Bookmark
E-Mail Me
The Classics
The O Club
Rantburg Store
The Bloids
The Never-ending Story
Thugburg
Gulf War I
The Way We Were
Bio
Merry-Go-Blog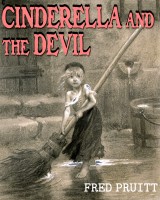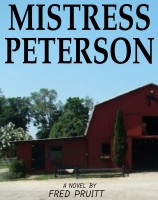 On Sale now!


A multi-volume chronology and reference guide set detailing three years of the Mexican Drug War between 2010 and 2012.

Rantburg.com and borderlandbeat.com correspondent and author Chris Covert presents his first non-fiction work detailing the drug and gang related violence in Mexico.

Chris gives us Mexican press dispatches of drug and gang war violence over three years, presented in a multi volume set intended to chronicle the death, violence and mayhem which has dominated Mexico for six years.
Click here for more information


Meet the Mods
In no particular order...


Steve White
Seafarious
Pappy
lotp
Scooter McGruder
john frum
tu3031
badanov
sherry
ryuge
GolfBravoUSMC
Bright Pebbles
trailing wife
Gloria
Fred
Besoeker
Glenmore
Frank G
3dc
Skidmark
Alaska Paul



Better than the average link...



Rantburg was assembled from recycled algorithms in the United States of America. No trees were destroyed in the production of this weblog. We did hurt some, though. Sorry.
3.235.11.178