Africa Horn
Kenyan army "kills two Somali businessmen" in Lower Jubba region
(Sh. M. Network)-Kenyan military operating inSomalia's southern regions have reportedly killed two local businessmen and injured another one in Lower Jubba region, south Somalia, reports said.

Witnesses confirmed to Shabelle Media that the killings came after the Kenyan army based a camp on the outskirts of Taabta area have opened fire on people over Al shabab suspicion and killed instantly the two traders.

Locals have expressed concern


...meaning the brow was mildly wrinkled, the eyebrows drawn slightly together, and a thoughtful expression assumed, not that anything was actually done or indeed that any thought was actually expended...


and anxiety over the brutal killings of Somali businessmen by the Kenyan military inside their soil.

"We condemn the killing of our beloved brothers without meaning and we call upon Kenyan government to investigate into the incident soon and bring those committed the killings into justice," residents said.

Somalis Split over Kenyan Military Intervention into their country which Nairobi says it pursues Al shabab

gun-hung tough guys

after series of border cross attacks and blasts in Kenya for the past few years.
Posted by: Fred || 05/17/2012 00:00 || Comments || Link || E-Mail|| [6468 views] Top|| File under: al-Shabaab
Gunmen attack night club at Mombassa,1 killed
(Sh.M.Network)-Gunmen detonated grenades outside a night club in the Kenyan city of Mombasa on Tuesday, killing one person and wounding several others in the latest attack since Kenya sent troops into Somalia to crush Islamist

krazed killer

s.

Nairobihas said al-Shabaab



... the personification of Somali state failure...




krazed killer

s, who merged with al-Qaeda earlier this year, are behind a surge in violence and kidnappings threatening tourism in eastAfrica's biggest economy.

Police said the target of the attack was Bella Vista sports bar in a street known for its nightlife inMombasa, a popular holiday destination for Kenyans and foreigners.

A pool of blood marked the entrance to the club, and spent cartridges and grenade shells were strewn near its gate. Some cars nearby were riddled with shrapnel marks.

Police said the attackers tried to force their way into the club, but were barred at the gate by guards. They then shot at random and hurled the

bomb

s.

Two of the guards were among those injured, and police said one of them, a woman, died of her wounds in hospital.

The Kenya

Red Thingy

said on its Twitter feed that the woman had died of a gunshot wound to the chest. Police could not immediately confirm the cause of death.

"There is one dead and five others injured. We believe the dead person, a lady, was one of the guards at the gate," Ambrose Munyasia, the region's top criminal investigation officer who was at the scene told

Rooters

.

"From the evidence so far, we believe there were three grenade

kaboom

s."

He could not say who was behind the attack and no group immediately

grabbed credit

.

Police recovered a pistol at the scene believed to have been dropped by the attackers, Munyasia said.

More than 10 people have been killed in a series of attacks inNairobi and Mombasa since Kenyan troops launched their incursion into southern Somalia.

Earlier on Tuesday, a suspected remote-controlled bomb went off inKenya's Dadaab refugee complex near the Somali border, killing a police officer and wounding three.

The country is already forecasting earnings from tourism -- one of its big three hard currency sources -- will fall this year, in part because of travel warnings over the threat from Somali

krazed killer

s.
Posted by: Fred || 05/17/2012 00:00 || Comments || Link || E-Mail|| [6462 views] Top|| File under: al-Shabaab
Somalia: Two people killed separately in Mogadishu, Baidoa
(Sh. M. Network)-Unknown masked

gunnies

have assassinated on Tuesday night an official in TFG in Somalia's southern town ofBaidoa, witnesses said.

Locals said Aden Heydar, the commissioner of Bardale village was

bumped off

at around 7.30pm of Tuesday night as he walked his house in eastern Baidoa town, 256 kilometers (159 mi) by road northwest of the capital Mogadishu.

The killers escaped before Somali soldiers arrived at the scene. There has been a surge in attacks in Somalia's war-ravaged Baidoa since the Æthiopian troops backing

the hapless Somali government

captured from the hardline Shabaab movement.

No group has said it was behind the murder so far.

Also in Mogadishu,Somalia capital a man was killed last night by

gunnies

at Jamhuriyah village in Mogadishu's Karan district, according to locals who spoke with Shabelle Media by phone.

Witnesses said the killing followed after the man refused to hand over his cell-phone forcibly to the

gunnies

and then they shot him killed instantly.

The administration of Karan district for Somali government was unavailable to reach on the line for comment.

The Al-Qaeda inspired Al-Shabaab



... Harakat ash-Shabaab al-Mujahidin aka the Mujahideen Youth Movement. It was originally the youth movement of the Islamic Courts, now pretty much all of what's left of it. They are aligned with al-Qaeda but operate more like the Afghan or Pakistani Taliban...


fighters have been carrying out coordinated attacks and

liquidation

s in the capital in recent months however as pro-government troops and AMISOM have successfully taken over several key positions out of the capital.
Posted by: Fred || 05/17/2012 00:00 || Comments || Link || E-Mail|| [6463 views] Top|| File under: al-Shabaab
Africa North
Seven Dead in Clashes in Libyan Oasis Town
[An Nahar] Seven people were killed and more than 20

maimed

as

gunnies

raided the oasis town of Ghadames on the border with Algeria on Wednesday, Libya's government

front man

said.

"There were

festivities

in the city of Ghadames," Nasser al-Manaa said.

"The number of people killed is seven," Manaa said, adding that more than 20 people were

maimed

in

festivities

that erupted in the early morning and centered on the airport.

Six of the raiders were killed along with a resident of Ghadames, which lies 600 kilometers (373 miles) southwest of Tripoli


...a confusing city, one end of thich is located in Lebanon and the other end of which is the capital of Libya. Its chief distinction is being mentioned in the Marine Hymn...


That toll was confirmed by a local medical official.

Manaa, who did not identify the assailants, said military forces had entered the city and brought the situation under control. The health ministry, for its part, was providing emergency assistance.

Ghadames officials said the attackers belonged to the Tuareg community.

Saraj al-Din Bubaker, head of the local council, told Agence

La Belle France

Presse that "a Tuareg group shelled the city with rocket-propelled grenades, forcing some families to flee."

The Tuareg are dark-skinned Libyans violently displaced from several towns, including Ghadames, after the fall of strongman Muammar Qadaffy


...a reminder that a single man with an idea can change an entire nation, usually for the worse...


in an uprising last year with whose forces they were accused of having sided.

Racism coupled with the belief that Qadaffy recruited sub-Saharan mercenaries have made them a focal point of

Dire Revenge™

attacks, rights group say.

Another local official said tensions have been high after Tuareg

rustics

were expelled by other residents of Ghadames.

The official said residents "set fire to two houses and four vehicles" in a predominantly Tuareg neighborhood following the day's unrest.

Ghadames, which is also known as the "Pearl of the Desert," is a UNESCO World Heritage Site and home to Roman ruins close to Libya's borders with Algeria and Tunisia.

The Tuareg have historically roamed over vast tracts of the southern Sahara and control smuggling routes criss-crossing the Sahel region


... North Africa's answer to the Pak tribal areas...


A senior military official excluded the possibility of foreigners entering the country and stirring up the unrest.

"We are not aware of the entry of any external party," army

front man

Ali al-Sheikhi told AFP, pointing to regular air patrols over the area.

He added that a reconciliation committee had begun to reach out to the communities concerned in the hope of calming the situation.

The desert cities of southern Libya have been particularly vulnerable to tribal conflicts in recent months.

Ethnic tensions play into

pie fight

s to control lucrative smuggling routes that cut across

mostly non-existent border

s.

The latest violence comes as the country prepares to hold elections for a constituent assembly in June.
Posted by: Fred || 05/17/2012 00:00 || Comments || Link || E-Mail|| [6483 views] Top|| File under: Arab Spring
Mauritania: Death sentence upheld for Qaeda assassin
[Daily Nation (Kenya)]
A Mauritanian court has upheld a death sentence handed to an Al-Qaeda assassin found guilty of gunning down an American in 2009.

Mohamed Abdallahi Ould Hmednah, sentenced to death in March 2011 for killing Christopher Legget in Nouakchott, had appealed the sentence.

"The court upheld the verdict as well as the death sentence against main accused Mohamed Abdellahi Ould Hmednah and prison sentences for his two accomplices," said the judicial source on condition of anonymity.

Two men charged alongside Hmednah received 12 and three year prison terms respectively.

On June 23, 2011, Legget was shot three times in the head in central Nouakchott by

gunnies

as he got out of his car in front of his office.

Witnesses said the attackers tried to kidnap him, but he strongly resisted and they killed him.

AQIM, the regional branch of the late the late Osama bin Laden


... who is now among the dear departed, though not among the dearest...


's terrorist network,

grabbed credit

for the killing.

Posted by: Fred || 05/17/2012 00:00 || Comments || Link || E-Mail|| [6464 views] Top|| File under: al-Qaeda in North Africa
Arabia
13 More Killed as South Yemen Clashes Rage into 5th Day
[An Nahar] An all-out army offensive against Al-Qaeda in south Yemen raged into a fifth straight day on Wednesday with battles around the restive town of Loder leaving another 13 people dead, most of them jihadists, sources said.

Wednesday's fighting saw the army backed by local

hard boyz

taking on Al-Qaeda

forces of Evil

in an area surrounding Mount Yasuf, overlooking Loder in Abyan
...a governorate of Yemen. The region was a base to the Aden-Abyan Islamic Army terrorist group until it dropped the name and joined al-Qaeda. Its capital is Zinjibar. In March 2011, al-Qaeda in the Arabian Peninsula declared the governate an Islamic Emirate after seizing control of the region. The New York Times fastidiously reported that those in control, while Islamic hard boyz, are not in fact al-Qaeda, but something else that looks, tastes, smells, and acts the same. Yemeni government forces launched an effort to re-establish control of the region when President-for-Life Saleh was tossed and the carnage continues...
province, which until it was overrun on Tuesday had been an Al-Qaeda stronghold, witnesses said.

A member of the Popular Resistance Committees, a militia formed by local residents, told AFP that Al-Qaeda

bully boyz

had at dawn fired artillery shells at troops and

hard boyz

stationed atop Mount Yasuf, killing two armed residents and wounding four.

The army responded and in a fierce counter-attack killed 11 jihadists, tribal sources said. The area then fell quiet, they added.

The Defense Ministry's news website 26sep.net reported that the jihadists had suffered major defeats around Loder on Tuesday.

The army and militiamen, it said, "dealt heavy blows to the

bully boyz

in Loder and managed to cleanse many positions they were stationed in, including Mount Yasuf... which was completely cleansed after all their strongholds were destroyed."

The jihadists, who last year took control of the Abyan capital Zinjibar and a string of other southern towns and cities, have been trying to overrun Loder for months but have been repulsed by the militia, backed by the army.

Residents of Zinjibar and the adjacent Al-Qaeda stronghold of Jaar said that the situation was relatively quiet in both towns later on Wednesday.

Troops on Saturday launched a multi-pronged assault aimed at recapturing Qaeda-held towns and cities across Abyan, including Zinjibar.

Since then at least 128 people -- 82 jihadists, 20 soldiers, 16 civilians, and 10

hard boyz

-- have been killed, according to an AFP tally based on reports by officials and tribal leaders.

The offensive is supported by U.S. drones which on Saturday launched two air strikes in eastern Yemen killing a total of 11 suspected Al-Qaeda jihadists.

On May 6, air strikes by U.S. drones in eastern Yemen killed jihadist network leader Fahd al-Quso, wanted by Washington in connection with the 2000 bombing of the USS Cole.

Quso's name figured on an FBI list of most wanted terrorists, along with a reward of up to $5 million for information leading to his arrest.

Al-Qaeda

bully boyz

exploited the decline in central government control that accompanied Arab Spring-inspired protests that eventually forced President President-for-Life Ali Abdullah Saleh


... Saleh initially took power as a strongman of North Yemen in 1977, when disco was in flower, but he didn't invite Donna Summer to the inauguration and Blondie couldn't make it...


to cede power in February.

Posted by: Fred || 05/17/2012 00:00 || Comments || Link || E-Mail|| [6483 views] Top|| File under: al-Qaeda in Arabia
Scores of civilian casualties in intense fighting in Abyan 
(ICRC) -- Over the past few days, an escalation in fighting has resulted in scores of civilian casualties in Ja'ar, Abyan
...a governorate of Yemen. The region was a base to the Aden-Abyan Islamic Army terrorist group until it dropped the name and joined al-Qaeda. Its capital is Zinjibar. In March 2011, al-Qaeda in the Arabian Peninsula declared the governate an Islamic Emirate after seizing control of the region. The New York Times fastidiously reported that those in control, while Islamic hard boyz, are not in fact al-Qaeda, but something else that looks, tastes, smells, and acts the same. Yemeni government forces launched an effort to re-establish control of the region when President-for-Life Saleh was tossed and the carnage continues...
governorate. "We are extremely concerned about the increasing number of casualties and about allegations of air strikes in civilian locations," said Eric Marclay, the head of the ICRC delegation in Yemen.

The ICRC calls upon all parties involved in the fighting to distinguish at all times between civilians and fighters and to take all feasible precautions to spare civilian lives. Medical staff and facilities must also be protected and respected. "We ask the parties involved to protect civilians and allow health-care workers to do their job safely," said Mr Marclay. "We also ask that injured persons be allowed to seek medical attention in safety."

Within the past three months, the ICRC has distributed food and other items to around 100,000 internally displaced people and residents in Abyan governorate. It has also provided medical treatment for people

maimed

in the fighting and medical supplies for health-care facilities, in addition to completing a water project supplying clean water to more than 100,000 people. It stands ready to further scale up its humanitarian assistance in the area and to support medical facilities providing treatment for war-

maimed

patients.
Posted by: Fred || 05/17/2012 00:00 || Comments || Link || E-Mail|| [6462 views] Top|| File under: al-Qaeda in Arabia
Caribbean-Latin America
Deadly Bomb Blast Targets Colombian Ex-Minister
[An Nahar] At least two people were killed and 39

maimed

in Colombia's capital Tuesday when a bomb went kaboom! in what President Juan Manuel Santos said was an

liquidation

attempt against a former interior minister.

"I've just learned that an attempt was made on the life of Mr. Fernando Londono. He was in his armored car," said Santos, who canceled a planned trip to Cartagena and summoned a meeting of the National Security Council.

"Fortunately, Londono is stable condition in the hospital," Santos said, adding Londono's driver and a police guard were among the dead.

The Colombian

Red Thingy

initially said the blast killed five and

maimed

17, but police and the prosecutor's office insisted late Tuesday that the official toll was two dead, 39

maimed

. "Other deaths have not been confirmed at this time," a police source told AFP.

Bogota's mayor Gustavo Petro said via Twitter that a suspect had been cooled for a few years
Don't shoot, coppers! I'm comin' out!
and that there is surveillance video of the

scene of the crime

.

"The entire city should stay alert," he warned in his message.

No one immediately

grabbed credit

for the attack, which occurred just after 11:00 am (1600 GMT) on Bogota's busy Calle 74 and Avenida Caracas, a bustling intersection in the northwest of the city filled with foot traffic from businesses and students from nearby universities.

Posted by: Fred || 05/17/2012 00:00 || Comments || Link || E-Mail|| [6463 views] Top|| File under:
Mexican Federales bag 2 bad guys in Zacatecas

For a map, click here. For a map of Zacatecas state, click here.

By Chris Covert
Rantburg.com

A Mexican Policia Federal (PF) patrol killed two armed suspects and wounded two others in an exchange of gunfire in Guadalupe municipality in Zacatecas state Tuesday evening.

According to accounts posted on the websites of El Sol de Zacatecas and El Sol de Mexico, the PF patrol observed armed suspects travelling aboard a Volkswagen Jetta sedan on calle Olvido in Margaritas colony near Unidad Academica de Odontologia at 1900 hrs, and signalled the driver to stop.

Instead, the occupants opened fire on the unit, so police agents returned fire, killing two and wounding two. Two PF agents were wounded in the encounter. Police agents found metal stars in the vehicle which are used to puncture tires.

El Sol de Zacatecas also reported that a Ford Lobo (F-150) was found in San Ramon colony late Tuesday night with a dead suspect inside.

In other news, armed suspects attacked the police headquarters of Jerez municipality Wednesday morning. Armed suspects aboard a pickup truck fired their weapons against the facade of the building.

El Sol de Zacatecas reported in that incident one municipal police agent was wounded in the attack and another individual was kidnapped.

A subsequent Policia Estatal Preventiva (PEP) operation encountered a nine vehicle convoy on the Jerez-Zacatecas road following the attack. Apparently all but three vehicles of the convoy escaped, leaving one unidentified female detained.

In a possibly related incident, the Zacatecas state Secretaria de Seguridad Publica (SSP) and the director of the state Policia Estatal Preventiva were injured when the helicopter they were riding in crashed near Zacatecas city Wednesday morning.

Generals Jesus Pinto Ortiz (SSP) and Victor Manuel Bosque (PEP) are reportedly out of danger. The helicopter was being dispatched to Jerez when a mechanical failure forced the bird down.

Chris Covert writes Mexican Drug War and national political news for Rantburg.com
Posted by: badanov || 05/17/2012 00:00 || Comments || Link || E-Mail|| [6469 views] Top|| File under:
Caucasus/Russia/Central Asia
Mastermind of May attack in Makhachkala killed
The ringleader of the "Makhachkala militant gang", Gussein Mamaev, who had been wanted for organizing a terrorist attack in the Dagestani capital, has been wiped out in Makhachkala.

On Tuesday night, the terrorist militant was sealed off in a house in Makhachkala. Refusing to surrender, Mamaev put up a stiff resistance and was killed by return fire.

On May 3, a suicide bomber blew up a car near a police post on the outskirts of the city, with a second blast coming soon after. As a result, 13 people were killed and over 100 wounded.
Posted by: || 05/17/2012 00:00 || Comments || Link || E-Mail|| [6464 views] Top|| File under:
India-Pakistan
CID arrests LJ man, recovers ammunition in Karachi
[Dawn] Criminal investigation department (CID) cooled for a few years
You have the right to remain silent...
an alleged 'terrorist' associated with banned Lashkar-e-Jhangvi


... a 'more violent' offshoot of Sipah-e-Sahaba Pakistain. LeJ's purpose in life is to murder anyone who's not of utmost religious purity, starting with Shiites but including Brelvis, Ahmadis, Christians, Jews, Buddhists, Rosicrucians, and just about anyone else you can think of. They are currently a wholly-owned subsidiary of al-Qaeda ...


(LJ) and recovered large quantity of arms and explosives, DawnNews reported.

Senior Superintendent (SSP) CID Fayyaz Khan told that the alleged 'terrorist' named Nawaz Khan alias Shah was cooled for a few years
You have the right to remain silent...
from Sohrab Goth area.

Five kilograms of

kaboom

, three detonators and seven meters of detonating wire have been recovered from Shah, SSP told.

"Shah had come to Bloody Karachi


...formerly the capital of Pakistain, now merely its most important port and financial center. It may be the largest city in the world, with a population of 18 million, most of whom hate each other and many of whom are armed and dangerous...


with intention of terrorist attack in the city," SSP said, adding that "Shah was involved in various attacks on the security forces and he is associated with the banned Lashkar-e-Jhangi."

Posted by: Fred || 05/17/2012 00:00 || Comments || Link || E-Mail|| [6464 views] Top|| File under: Lashkar e-Jhangvi
ANP's MNA escapes attack; three killed in Kohat
[Dawn] At least three people were killed and four

were maimed

on Wednesday when unknown assailants opened fire on a 'jirga' in Kohat, DawnNews reported.

The 'jirga' took place in the area of Sheikhan, headed by Awami National Party's district president Syed Saeed Shah Bukhari.

ANP's MNA Khursheed Begum was present there but fortunately she remained unhurt.

Bukhari received bullet wounds; he has been shifted to Lady Reading hospital in

Beautiful Downtown Peshawar

.

Posted by: Fred || 05/17/2012 00:00 || Comments || Link || E-Mail|| [6462 views] Top|| File under: TTP
Five hurt as rockets hit Hayatabad
[Dawn] Fiver persons

were maimed

when eight rockets landed in different parts of the posh Hayatabad Township on Tuesday evening.

A police source said that few of the rockets fell in Phase-VI near Bangash Market. He said that Adnan, Dr Ali, Tehsinullah, Mrs Syed Kamaluddin and an unidentified woman were among the injured.

The injured were rushed to Hayatabad Medial Complex by the workers Rescue 1122. Some of the injured were stated to be

at death's door

.

Sajjad, a resident of Hayatabad, told Dawn that rockets were fired from tribal area on the township every night, causing panic among the residents. He said that people were unable to come out of the houses at night owing to fear of rocket attacks.

"During the past few days, at least one dozen rockets have landed in Hayatabad," said an official and added that police could do nothing because the rockets were fired from the tribal area.

Also, unidentified persons

rubbed out

a prayer leader in S

Learned Elders of Islam

nkhel area on the suburbs of

Beautiful Downtown Peshawar

on Monday night.

Siaq Khan, a brother of slain prayer leader Qari Siar, told police that his brother was also running a shop in the area and used to sleep in the shop at night. On Tuesday morning his body was found at a nearby graveyard, he added.

"We have no enmity," he said, adding that he did not know as to who was behind the murder of his brother. The prayer leader, he said, used to stay at the shop alone.



Paperwork was started but nothing else was done

at Badhber

cop shoppe

against unidentified accused.

Meanwhile,


...back at the chili cook-off, Chuck and Manuel's rivalry was entering a new and more dangerous phase...


a boy was injured when a bomb went kaboom! near the residence of a tribal elder in New City Home locality in Peshawar on Tuesday.

Officials of Chamkani

cop shoppe

said that the blast took place outside the residence of Haji Ihsanullah, a resident of
Mohmand


... Named for the Mohmand clan of the Sarban Pahstuns, a truculent, quarrelsome lot. In Pakistain, the Mohmands infest their eponymous Agency, metastasizing as far as the plains of Peshawar, Charsadda, and Mardan. Mohmands are also scattered throughout Pakistan in urban areas including Karachi, Lahore, and Quetta. In Afghanistan they are mainly found in Nangarhar and Kunar...


Agency. The elder, police said, was living in Yakatoot area and had recently constructed the new house.

He told police that he had no enmity and never received threats from any proscribed organization.

However,


man does not live by words alone, despite the fact that sometimes he has to eat them...


another police source said that a group of

beturbanned goons

had sent him a threatening letter, demanding huge money from him but he didn't pay the amount. A case against unidentified

bully boyz

was registered at Chamkani

cop shoppe

.

Posted by: Fred || 05/17/2012 00:00 || Comments || Link || E-Mail|| [6469 views] Top|| File under: TTP
Nine militants killed in Orakzai shelling
[Dawn] Nine

hard boyz

were killed when security forces pounded their hideouts in Mamozai area of
Orakzai Agency
... crawling with holy men, home to Darra Adam Khel, the world's largest illegal arms bazaar. 14 distinct tribes of beturbanned primitives inhabit Orakzai agency's 1500 or so square kilometers...
on Tuesday, sources said.

They said that security forces targeted

bad turban

positions with artillery shelling in Jan Bazi Kallay of Mamozai area. They said that nine

hard boyz

were killed when a shell hit their bunker.

Three of the dead

hard boyz

were residents of Parachinar, Kurram Agency


...home of an intricately interconnected web of poverty, ignorance, and religious fanaticism, where the laws of cause and effect are assumed to be suspended, conveniently located adjacent to Tora Bora...


and the remaining six belonged to Mamozai area of Orakzai Agency, sources said.
Posted by: Fred || 05/17/2012 00:00 || Comments || Link || E-Mail|| [6461 views] Top|| File under: TTP
Target killings claim another 11 lives in Karachi
[Dawn]
The law and order situation of the city further deteriorated on Wednesday as incidents of

murder

s claimed 11 lives and left several

maimed

, DawnNews reported.

The recent killings have brought the number of Muttahida Qaumi Movement


...English: United National Movement, generally known as MQM, is the 3rd largest political party and the largest secular political party in Pakistain with particular strength in Sindh. From 1992 to 1999, the MQM was the target of the Pak Army's Operation Cleanup leaving thousands of urdu speaking civilians dead...


(MQM) activists killed in the last 24 hours to five.

Two men were killed near Nazimabad Board office.

A man was

rubbed out

in Lyari


...one of the eighteen constituent towns of the city of Karachi. It is the smallest town by area in the city but also the most densely populated. Lyari has few schools, substandard hospitals, a poor water system, limited infrastructure, and broken roads. It is a stronghold of ruling Pakistan Peoples Party. Ubiquitous gang activity and a thriving narcotics industry make Lyari one of the most disturbed places in Karachi, which is really saying a lot....


in the area of Dariya abad. Another man was

rubbed out

near Banaras flyover.

The tortured dead body of a woman was found from New Bloody Karachi


...formerly the capital of Pakistain, now merely its most important port and financial center. It may be the largest city in the world, with a population of 18 million, most of whom hate each other and many of whom are armed and dangerous...


sector 5-F.

A man was shot at Burns road; later he

departed this vale of tears

.

A three day old dead body was found from house in Ghaziaabad, Manghopir.

Earlier in the evening assailants opened fire on a mini-bus, near Sachal Goth Gulistan-e-Johar, leaving three passengers injured.

Two brothers, Asif and Yasin, were

rubbed out

in Baldia Town's Gulshan-e-Mazdoor area by unidentified

gunnies

, while another man also lost his life as

gunnies

open fire on him elsewhere in Baldia Town.

Meanwhile,


...back at the cheese factory, all the pieces finally fell together in Fluffy's mind...


unknown assailants shot and killed one person, also affiliated with a political party, in Orangi Town's Bangla bazaar area. The incident led to tensions in the neighbourhood where business activities were subsequently suspended.

Earlier today, a former union councillor belonging to the MQM, Muhammad Khursheed, was

rubbed out

in Saudabad, Malir area. According to police, two

gunnies

on a bike opened indiscriminate firing on Khursheed, who was also riding a
cycle of violence. Nine bullets hit him, four in head and five in chest, resulting in his instant death.

Moreover, two people

were maimed

in incidents of firing near the Karimabad bridge and near Sea View.

Separately, one person was killed and five were

maimed

in a hand-grenade attack that targeted a hotel near the Quaidabad bridge in the city's Shah Latif Town.

Earlier on Tuesday, at least seven people, including three Muttahida Qaumi Movement (MQM) workers, were

rubbed out

in different parts of the city.

Posted by: Fred || 05/17/2012 00:00 || Comments || Link || E-Mail|| [6460 views] Top|| File under:
Threats sent to embassies in Pakistan: police
[Dawn] Several Western embassies in Islamabad received letters on Wednesday containing suspicious powder and threats to poison supplies for NATO


...the North Atlantic Treaty Organization. A cautionary tale of cost-benefit analysis....


soldiers in Afghanistan, officials said.

Islamabad police chief Bani Amin told AFP that at least three embassies had received small packets containing black powder, which had been sent for laboratory analysis.

The letters said the powder was a sample of "poison" that would be hidden in NATO supplies if Pakistain lifts a nearly six-month blockade on convoys carrying supplies for troops fighting the Taliban in neighbouring Afghanistan.

Senior Pak security officials told AFP that the French embassy and the Australian and British High Commissions had received suspicious packages for certain, and other diplomatic missions had probably also been targeted.

"Embassies have received one sachet each. The problem is that it is in a meagre quantity and difficult even to test. It seems somebody has committed some mischief. We are sending it to a laboratory," Amin told AFP.

A diplomat at one of the embassies said the accompanying handwritten letter was in broken English and threatened to avenge

cut-throats

killed in Afghanistan by poisoning food supplies in the convoys.

"We received a letter containing greyish powder in a sealed plastic sachet, which we didn't open," the diplomat told AFP, speaking on condition of anonymity


... for fear of being murdered...


There was no risk of anyone being contaminated as the powder did not get out of the sealed bag, the diplomat said, adding that it had been sent to police for analysis.

Pakistain closed its borders to NATO convoys supplying the war effort in Afghanistan in November after a US air strike inadvertently killed 24 Pak soldiers at a border post.

But talks with the US have been under way for weeks to lift the blockade and on Wednesday Pakistain said it had ordered officials to finalise an agreement as quickly as possible.

A date for the reopening has not been announced but Islamabad has signalled President
Asif Ali President Ten Percent Zardari


... sticky-fingered husband of the late Benazir Bhutto ...


will attend key talks on Afghanistan in Chicago on May 20-21 after a last-minute invitation from NATO.

Reopening the supply lines is likely to trigger an angry backlash from opposition, right-wing and religious parties keen to exploit rampant anti-American sentiment in an election year.

In February it emerged that an envelope containing anthrax had been sent to the office of Prime Minister Yousuf Raza Gilani


... Pakistain's erstwhile current prime minister, whose occasional feats of mental gymnastics can be awe-inspiring ...


in October.

Posted by: Fred || 05/17/2012 00:00 || Comments || Link || E-Mail|| [6464 views] Top|| File under: al-Qaeda in Pakistan
Syria-Lebanon-Iran
Iran flouts U.N. sanctions, sends arms to Syria: panel
UNITED NATIONS - Syria remains the top destination for Iranian arms shipments in violation of a U.N. Security Council ban on weapons exports by the Islamic Republic, according to a confidential report on Iran sanctions-busting seen by Reuters on Wednesday.

The new report, submitted by a panel of sanctions-monitoring experts to the Security Council's Iran sanctions committee, said the panel investigated three large illegal shipments of Iranian weapons over the past year.

"Iran has continued to defy the international community through illegal arms shipments," it stated. "Two of these cases involved (Syria), as were the majority of cases inspected by the Panel during its previous mandate, underscoring that Syria continues to be the central party to illicit Iranian arms transfers."

The third shipment involved rockets that Britain said last year were headed for Taliban fighters in Afghanistan.

"The Panel recommends the designation (blacklisting) of two entities related to these interdictions," it said. "The report also takes note of information concerning arms shipments by Iran to other destinations."

The kinds of arms that Iran was attempting to send to Syria before the shipments were seized by Turkish authorities included assault rifles, machine guns, explosives, detonators, 60mm and 120mm mortal shells and other items, the panel said.

The most recent incident described in the report was an arms shipment discovered in a truck that Turkey seized on its border with Syria in February. Turkey announced last year that it was imposing an arms embargo on Syria.

Diplomats told Reuters that the panel's draft report may be changed by the Security Council's Iran sanctions committee before it is submitted to the council itself for consideration. It was unclear how long it would take the committee to pass the report to the Security Council. Last year's expert panel report on Iran was never made public because Russia blocked its publication.


There you have your answer...

The report also discusses Iran's attempts to circumvent sanctions on its nuclear program but notes that the four rounds of punitive measures the 15-nation Security Council imposed on Iran between 2006 and 2010 are having an impact. Among the items Iran has attempted to procure for its nuclear program, the panel said, were nuclear-grade graphite, high-strength aluminum, aluminum, powder, specialized alloys, maraging steel, carbon fiber, magnets, vacuum pumps, turbines, electrical switchboards and helium gas detectors.

"The Panel identifies the acquisition of high-grade carbon fiber as one of a number of critical items Iran requires for the development of more advanced centrifuges," the report said, adding that nations should be on alert for illicit attempts to acquire such critical items.

The report talked at length about Islamic Republic of Iran Shipping Lines, known as IRISL. While IRISL itself is not formally under U.N. sanctions,
three of its subsidiaries are, and the council has warned U.N. member states to be vigilant regarding potential sanctions violations by IRISL. The panel report said that Irano Hind Shipping Company, one of the IRISL subsidiaries subject to sanctions, continues to operate vessels. IRISL is a difficult company to monitor because it is constantly changing the ownership, names and national flags of its ships, the report said.

The panel said that IRISL, as Reuters has previously reported, has set up what appear to be front companies intended to operate vessels and obscure its ownership. Currently IRISL's more than 130 ships are owned by some 75 different companies, which the panel said was unusual for a major shipping line.

IRISL and its related companies have also been changing the names of their ships to get the word "Iran" out of them. Before the council passed resolution 1803 in March 2008, which warned all U.N. member states to be "vigilant" about IRISL, most of its vessels' names contained the word "Iran." Now fewer than 10 do, the panel said.


Almost as if it's a dirty word, and in a way, it is...

Since March 2008, IRISL and its related companies have carried out more than 220 changes in ownership of vessels, the report said.

Turning to Iran's ballistic missile program, the report said it "continues to develop with additional launches, which are prohibited under resolution 1929," adopted in June 2010. The two North Korean companies linked to Iran's missile program are the Green Pine Associated Corp and the Korea Heungjin Trading Company. The council's North Korea sanctions committee blacklisted them on May 2.
Posted by: Steve White || 05/17/2012 09:11 || Comments || Link || E-Mail|| [6462 views] Top|| File under:
One Dead, 10 Hurt as Clashes Renew in Bab al-Tabbaneh, Jabal Mohsen
[An Nahar] A person was killed and at least 10 others were

maimed

on Wednesday as

festivities

renewed in Tripoli


...a confusing city, one end of thich is located in Lebanon and the other end of which is the capital of Libya. Its chief distinction is being mentioned in the Marine Hymn...


despite the presence of Interior Minister Marwan Charbel in the northern city, the scene of three days of deadly

festivities

which ended by a ceasefire on Tuesday.

A security official speaking on condition of anonymity
... for fear of being murdered...
told Agence

La Belle France

Presse the shooting broke out after soldiers tried to remove barricades in the city's Bab al-Tabbaneh neighborhood.

For its part, Radio Voice of

Leb

(93.3) reported that a soldier was

maimed

as a dispute between the army and young men in Bab al-Tabbaneh over the removal of barricades erupted into an armed clash.

The security official said residents opened fire on the soldiers, one of whom was

maimed

, and the troops responded.

The

festivities

then escalated with residents of Jabal Mohsen, which sits opposite Bab al-Tabbaneh, also opening fire.

The radio station later reported that

festivities

had abated after a person was killed and more than 10 were

maimed

.

It also said that a soldier was

maimed

as an army patrol came under gunfire from Jabal Mohsen. But Jabal Mohsen sources denied to al-Manar television any link to the incident, saying the army was the side that

shot up

Bab al-Tabbaneh

gunnies

.

State-run National News Agency said gunfire targeted all the hotspots in Tripoli: Bab al-Tabbaneh, Jabal Mohsen, al-Omari uphill, Starco, al-Mallouleh and al-Mankoubin.

NNA said the army closed roads leading to Bab al-Tabbaneh from al-Beddawi, al-Qobbeh, al-Mallouleh and al-Ayrouniyeh, amid a severe traffic jam caused by the fleeing of residents.

For its part, al-Jadeed television said

festivities

spread to the districts of al-Baqqar, the vegetable market, al-Zahriyeh, Starco and Baal al-Darawish.

And as MTV reported that the army had pulled out of Bab al-Tabbaneh, sources denied to Radio Voice of

Leb

(100.3-100.5) the withdrawal of any soldier from any Tripoli area the army had deployed at since yesterday morning.

Meanwhile,


...back at the secret hideout, Scarface Al sneeringly put his proposition to little Nell...


Radio Voice of

Leb

(93.3) said

gunnies

transporting a number of

maimed

people fired gunshots in al-Mitein Street in a bid to make their way through traffic.

Army troops deployed Tuesday morning in Bab al-Tabbaneh and Jabal Mohsen and other sectors of Tripoli in a bid to calm the northern city after three days of sectarian fighting that killed nine people and

maimed

more than 90.

Troops deployed in Syria Street, the frontline of fighting between the majority Sunni

Mohammedan

district of Bab al-Tabbaneh, and Jabal Mohsen, whose residents are mostly Alawite.

Battles first erupted on Saturday between residents of the rival neighborhoods when General Security agents placed in long-term storage
Drop the rosco and step away witcher hands up!
Shadi al-Mawlawi, a Salafist, on charges of belonging to a terrorist organization. Mawlawi's supporters say he was targeted because of his help for Syrian refugees fleeing to

Leb

.

Also on Tuesday, a separate incident shook the fragile truce when a fierce armed clash erupted between the families of al-Nashar, Hrash and al-Naanai in al-Rifaiyeh in central Tripoli, leaving three people

maimed

and raising tensions in the city.

The army quickly managed to contain the clash, which involved the use of machineguns and rocket-propelled grenades.

Posted by: Fred || 05/17/2012 00:00 || Comments || Link || E-Mail|| [6461 views] Top|| File under: al-Qaeda
10 Killed as Syrian Forces Fire on Refugee Camp
[An Nahar] Regime troops

rubbed out

at least five people in a new assault on the flashpoint town of Khan Sheikhun and opened fire on a refugee camp in southern Syria on Wednesday, monitors said.

A child, another civilian and three armed

beturbanned goons

were killed by machinegun fire in Khan Sheikhun, the Syrian Observatory for Human Rights said.

Four others died of wounds suffered on Tuesday when regime troops "massacred" 20 people during a funeral procession in the town, according to the

Britannia

-based group.

During the funeral, a convoy of U.N. truce observers came under

kaboom

in Khan Sheikhun, damaging three vehicles but causing no casualties, the United Nations


...An organization originally established to war on dictatorships which was promptly infiltrated by dictatorships and is now held in thrall to dictatorships...


said.

Elsewhere on Wednesday, three civilians including a child were killed as troops fired on a refugee camp in southern Daraa province for Paleostinians and Syrians displaced from the Israeli-annexed Golan, the Observatory said.

Regime forces also killed a young man in a raid on Mleiha al-Aatsh village of Daraa province, the watchdog said.

And in the central province of Homs, a civilian was killed in the rebel-held town of Rastan, which was under regime bombardment, according to the Syrian Observatory.

The watchdog updated its toll of people killed in Syria on Tuesday to 64, including two rebel fighters and 11 regular army soldiers.

The bloodshed comes despite a truce brokered by U.N.-Arab League


...an organization of Arabic-speaking states with 22 member countries and four observers. The League tries to achieve Arab consensus on issues, which usually leaves them doing nothing but a bit of grimacing and mustache cursing...


envoy Kofi Annan

...Ghanaian diplomat who served as the seventh and so far the worst Secretary-General of the UN. Annan and the UN were the co-recipients of the 2001 Nobel Peace Prize for something or other that probably sounded good at the time. In December 2004, reports surfaced that Kofi's son Kojo received payments from the Swiss company Cotecna, which had won a lucrative contract under the UN Oil-for-Food Program. Kofi Annan called for an investigation to look into the allegations, which stirred up the expected cesspool but couldn't seem to come up with enough evidence to indict Kofi himself, or even Kojo...
as part of a six-point plan aimed at ending violence that has swept Syria since March 2011, when the uprising against Hereditary President-for-Life Bashir Pencilneck al-Assad


Light of the Alawites...


began.

The United Nations has accused both sides to the conflict of violating an April 12 ceasefire and warned that the country is edging closer to full-blown civil war.

Posted by: Fred || 05/17/2012 00:00 || Comments || Link || E-Mail|| [6464 views] Top|| File under: Govt of Syria
Who's in the News
33
[untagged]
4
Govt of Pakistan
3
TTP
3
al-Qaeda
3
al-Shabaab
3
Arab Spring
2
al-Qaeda in Arabia
2
al-Qaeda in North Africa
2
Govt of Syria
1
Jamaat-e-Islami
1
Lashkar e-Jhangvi
1
al-Qaeda in Pakistan
1
Pirates
Bookmark
E-Mail Me
The Classics
The O Club
Rantburg Store
The Bloids
The Never-ending Story
Thugburg
Gulf War I
The Way We Were
Bio
Merry-Go-Blog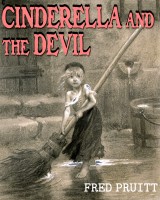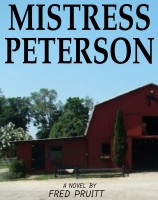 On Sale now!


A multi-volume chronology and reference guide set detailing three years of the Mexican Drug War between 2010 and 2012.

Rantburg.com and borderlandbeat.com correspondent and author Chris Covert presents his first non-fiction work detailing the drug and gang related violence in Mexico.

Chris gives us Mexican press dispatches of drug and gang war violence over three years, presented in a multi volume set intended to chronicle the death, violence and mayhem which has dominated Mexico for six years.
Click here for more information


Meet the Mods
In no particular order...


Steve White
Seafarious
Pappy
lotp
Scooter McGruder
john frum
tu3031
badanov
sherry
ryuge
GolfBravoUSMC
Bright Pebbles
trailing wife
Gloria
Fred
Besoeker
Glenmore
Frank G
3dc
Skidmark
Alaska Paul



Better than the average link...



Rantburg was assembled from recycled algorithms in the United States of America. No trees were destroyed in the production of this weblog. We did hurt some, though. Sorry.
18.204.48.69

Help keep the Burg running! Paypal: