Arabia
Militants Planned to Kill Yemen's PM, Court Told
Eight militants on trial in Yemen over alleged plots to blow up Western embassies in the Arab state had also planned to assassinate top government officials including the prime minister, prosecutors told a state security court yesterday. Chief Prosecutor Saeed Al-Aaqil told the court the suspects — five Yemenis, two Syrians and an Iraqi — planned to kill Prime Minister Abdul-Qader Ba-Jammal as well as the defense and interior ministers, the chairman of the intelligence services and a presidential adviser. He said the allegations were based on documents found in the personal computer of the prime suspect, Anwar Al-Jilani, a 20-year-old Iraqi. Aqal said the group planned to attack the headquarters of Yemen's intelligence services, the Parliament, state radio and television stations, the central bank and civil aviation offices. He said the eight suspects were members of an organization named Katakb Al-Tawhid.


The word "Tawhid" always makes me think "Zarqawi."

The other suspects are Mohammad Abdelwahhab Bakri, a 24-year-old Syrian, and his brother Ahmad, 22, as well as five Yemenis: Khaled Al-Batati, 23, Salah Othman, 33, Omran Al-Faqih, 31, Abderrahman Basira, 25, and Majed Mizan, 21. Defense attorney Abdel Aziz Samawi condemned the allegations in court yesterday, asserting that "the documents are fabricated by the representative of the public prosecutor".
Samawi called on the judge not to bow to "foreign intelligence services and the United States in an attempt to persuade them that we are combating terrorism."

This article starring:
Abdel Aziz Samawi
Abdul-Qader Ba-Jammal
ABDURRAHMAN BASIRA
Katakb Al-Tawhid
ANWAR AL JILANI
al-Qaeda in Yemen
ANWAR AL JILANI
Katakb Al-Tawhid
KHALED AL BATATI
Katakb Al-Tawhid
MAJED MIZAN
Katakb Al-Tawhid
MOHAMAD ABDELWAHAB BAKRI
Katakb Al-Tawhid
OMRAN AL FAQIH
Katakb Al-Tawhid
Saeed Al-Aaqil
SALAH OTHMAN
Katakb Al-Tawhid
Katakb Al-Tawhid
Posted by: Fred || 05/17/2005 00:00 || Comments || Link || E-Mail|| [306 views] Top|| File under:
Caucasus/Russia/Central Asia
Chechen VP killed
The former vice-president of the self-styled Chechen republic of Ichkeria, Vakha Arsanov, was killed during a security raid, the press service of the president of the Chechen Republic has told the Interfax news agency.

Vakha Arsanov was killed in Chechnya, the deputy interior minister in the pro-Moscow republican government, Sultan Satuyev, told Interfax. The rebel was killed during a security raid in the village of Ivanov. Four militants were killed in the clash. One of them was later identified as Vakha Arsanov.

Arsanov was first declared killed in the year 2000. Then the separatists immediately refuted the report of the Russian military. Vakha Arsanov ran on the same ticket as Aslan Maskhadov, and the two won Chechnya's presidential election in January 1997 — as Chechnya was beginning to enjoy a brief period of de-facto independence from Moscow.

Arsanov, a former Soviet traffic police officer, commanded a unit during the first 1994-96 Chechen war but chose not to fight when Moscow sent troops into Chechnya for the second campaign in 1999. Maskhadov fired Arsanov as vice president in January 2001 for not fighting federal troops.

This article starring:
Aslan Maskhadov
Sultan Satuyev
VAKHA ARSANOV
Chechnya
Posted by: Dan Darling || 05/17/2005 01:02 || Comments || Link || E-Mail|| [323 views] Top|| File under:
Who are the Uzbek rebels?
There is confusion over the identity of the men who started an uprising in the eastern Uzbek town of Andizhan, which ended in a massacre when troops opened fire on Friday, killing hundreds.

The violence was prompted by the trial on religious extremism charges of 23 local businessmen.

According to official and witness accounts, a group of men attacked a police station and military unit, stole weapons, and then overran a prison where they freed the businessmen and others.

The rebels occupied a regional government building in a square, where several thousand protesters and onlookers gathered. A Reuters correspondent later witnessed troops opening fire on the crowd.

Eyewitnesses, in statements that cannot be verified, said troops later gunned down hundreds of people outside a school, including 10 police being held hostage by the rebels.

Following are views from official, human rights and international sources.

President Islam Karimov described the rebels as "armed criminals" linked to outlawed Islamic group Hizb ut-Tahrir during a news conference on Saturday.

Hizb ut-Tahrir, which denied involvement, says it is a non-violent group, although its stated aim is to set up an Islamic caliphate across Central Asia.

Officials said bombings and shootings in the capital Tashkent and Silk Road city of Bukhara that killed 50 last year were the work of Islamic militants trained by al Qaeda.

Saidzhakhon Zainabitdinov, the local head of human rights group Appeal, said the 23 businessmen on trial were "humble people and pious Muslims" with no extremist tendencies. One had a company making shoes, another ran a construction firm.

They used to gather to read an unpublished book by a jailed Muslim theologian, Akram Yuldashev, and they had set up a charitable organisation to help the poor in Andizhan, but he said they were not part of an extremist group.

During their trial, the men were accused of belonging to an extreme sect called "Akromiya", which Zainabitdinov said was an invention of the security services.

He denied there had been any "rebels" in Andizhan, and said the men were set free by relatives and friends who took the law into their own hands. This became a catalyst for an uprising fuelled by years of economic malaise and official corruption.

"Maybe my comparison will seem a little too elevated but like the Bastille prison in France, the local jail in Andizhan was a symbol of tyranny and injustice for all of us, so it was doomed to fall one day," he told Reuters.

The U.S. State Department said Washington was particularly concerned about the escape of prisoners, "including possibly members of the Islamic Movement of Uzbekistan (IMU), an organisation we consider a terrorist organisation".

Karimov blamed the IMU for a bomb blast in Tashkent in 1999 which killed more than a dozen people. The group was active in Central Asia during the late 1990s, but its leader was reportedly killed in 2002 and some security analysts say it is no longer active.

In contrast to the U.S. stance, the European Union put the blame squarely on the government for the bloodshed, saying the protest was the result of a lack of respect for human rights or the rule of law and of a failure to alleviate poverty.

The EU spoke of protesters but not rebels.

Russia said it denounced "the provocation by extremists in Uzbekistan".
Posted by: Dan Darling || 05/17/2005 00:33 || Comments || Link || E-Mail|| [309 views] Top|| File under:
Bloody Friday in the Ferghana Valley
Succinct but thorough roundup of the weekend's violence from RFE/RL. They're careful to qualify sources as "anonymous" or "local" (as they've always been, even before the Qurangate debacle). RFE/RL is also aggregating all of their Ferghana coverage onto one page.
Posted by: Whaling Hupens2670 || 05/17/2005 00:14 || Comments || Link || E-Mail|| [303 views] Top|| File under:
Uzbek violence continues
More gunfire has been reported in the eastern Uzbek town of Andijan, days after a military crackdown there reportedly killed hundreds of people. The unrest on Monday night came as police and troops stepped up patrols in the city's streets. Last Friday, witnesses said soldiers tried to disperse an anti-government rally in Andijan by firing into the crowd. The unrest started when demonstrations over the trial of 23 local businessmen, accused of membership in an outlawed Islamist group, boiled over. But President Islam Karimov's government has long been accused of gross human right abuses and observers say the Uzbek authorities purge Muslims who do not follow state-sanctioned Islam.

US-based watchdog Human Rights Watch estimates that this religious persecution has resulted in the unfair arrest and incarceration of around 7000 people. The Uzbek government has banned the call to prayer, and forbids any discussion of an Islamic state or Islamic law. Attendance at a mosque can result in arrest. There is no independent media in Uzbekistan and all state-run media is subject to heavy censorship. The Uzbek government justifies this campaign by saying that it needs to act against terrorism and places its actions in the context of the war against terrorism.
Posted by: Fred || 05/17/2005 00:00 || Comments || Link || E-Mail|| [361 views] Top|| File under:
Europe
Paris Court Sentences 5 Islamic Militants
PARIS (AP) - A Paris court sentenced five Islamic militants Tuesday to jail terms for associating with "a terrorist enterprise," with some of the five convicted of helping the assassins of an anti-Taliban commander in Afghanistan.
The five were sentenced to terms ranging from two to seven years. Those defendants included some convicted of providing logistical support to the killers of

Ahmed Shah Massood

, who was assassinated in 2001.
Massood, known as "The Lion of Panjshir," was fabled for his defiance of occupying Soviet forces during the Afghan war in the 1980s and later the Taliban. He was killed by suspected al-Qaida suicide attackers posing as journalists two days before the Sept. 11 attacks in the United States. Two other defendants were acquitted.
All seven defendants faced allegations of "criminal association in relation to a terrorist enterprise" - a broad charge widely used in terrorism cases in France. They faced a maximum sentence of 10 years in prison each.

Sigh, at least they'll be off the street for a couple of years
Posted by: Steve || 05/17/2005 9:09:50 AM || Comments || Link || E-Mail|| [448 views] Top|| File under:
Syria-Lebanon-Iran
Aoun criticizes Jumblatt's alliance with Saad Hariri
Former Lebanese Army General Michel Aoun attacked Chouf MP Walid Jumblatt and Saad Hariri, son of slain Premier Rafik Hariri Monday, saying they were "not better than former Syrian intelligence commander in Lebanon Rustom Ghazaleh." Talking late Monday night to the Lebanese Broadcasting Corporation, Aoun said: "They (Jumblatt and Rafik Hariri) were the students of Ghazaleh, and they were part of his security regime for long time by ignoring his practices, which makes them as bad as he was." Aoun, who has fallen out with the Druze leader following his return from 15 years of exile in France, added: "They call themselves the opposition now, when in fact they did not even call for Lebanon's independence.
Posted by: Fred || 05/17/2005 00:00 || Comments || Link || E-Mail|| [295 views] Top|| File under:
Terror Networks & Islam
Australian Hostage May Be Free Today
Australia's Islamic spiritual leader says Douglas Wood could be released by his Iraqi kidnappers within the next 24 hours.

Sheik Taj Aldin Alhilali said he was told the news in a phone call from a man who said he represented the kidnappers of the Australian contractor.

Sheikh Alhilali told an SBS journalist that the kidnappers were willing to release Mr Wood unconditionally, but there was a problem with releasing two other Iraqi hostages.

"They said that they were willing to release Douglas Wood, however, they are not willing to release the other two Iraqis," SBS Arabic radio journalist Majida Abboud-Saab told Southern Cross Broadcasting.

In an interview with Ms Abboud-Saab, Sheik Alhilali denied reports the kidnappers were demanding money for Mr Wood's release.

"They are not placing any conditions on his release," Ms Abboud-Saab said.

"He (Sheik Alhilali) is very convinced and he is very optimistic and he is very happy about the fact that they have agreed to release Douglas.

"But he is very upset about the fact that the other two Iraqis are not going to be released."

Sheik Alhilali had sent messages through Iraqi media that he would not leave the country without Douglas Wood, she said.

The two Iraqi hostages both worked with Mr Wood, she said.
Posted by: Spavirt Pheng6042 || 05/17/2005 18:25 || Comments || Link || E-Mail|| [316 views] Top|| File under:
Afghanistan/South Asia
Pak Islamic Scholars condemn suicide bombings
Pak Islamic Scholars condemn suicide bombings
Note to jihadis.. don't defecate where you eat and sleep. Just kill the kafirs in their own country
Leading Islamic scholars in Pakistan have issued a decree against suicide attacks, describing them as forbidden if carried out in a Muslim country.
The move is an attempt to stop suicide bombers carrying out attacks on places of worship in Pakistan.
But the decree does not apply to bombings in Kashmir or Palestine.

Posted by: john || 05/17/2005 16:46 || Comments || Link || E-Mail|| [298 views] Top|| File under:
Afghanistan, Pakistan Angry at Newsweak
KABUL, Afghanistan (AP) - Afghanistan's government said Tuesday that Newsweek should be held responsible for damages caused by deadly anti-American demonstrations after the magazine alleged U.S. desecration of the Quran, and it suggested that foreign forces may have helped turn protests violent.

Gee, wonder whose foreign forces they're talking about?

Pakistan joined the international criticism of the magazine's article and said Newsweek's apology and retraction were "not enough."

I agree. How about a fatwa on Newsweek?

The article, published in Newsweek's May 9 edition, said U.S. investigators found evidence that interrogators at the military base in Guantanamo Bay, Cuba, put copies of Islam's holy book in washrooms and flushed one book down the toilet to try to get inmates to talk. The article sparked protests in several other Muslim countries.
Afghan presidential spokesman Jawed Ludin said Newsweek's retraction Monday was a "positive step" toward clearing up concern about the report. "But at the same time, we feel angered at the way this story has been handled," Ludin told a news conference Tuesday. "It's only fair to say at this stage that Newsweek can be held responsible for the damages caused by their story."

Works for me, Newsweak lied, Afghans died.

Following the article, violent anti-American demonstrations erupted in several Afghan cities, and about 15 people were killed in clashes with security forces. A string of government and relief organization offices were ransacked before police and troops restored order.
Ludin said the government suspected that "elements from within and outside Afghanistan" had helped turn peaceful protests violent.

I think he's talking about the neighbors

More than 500 inmates at Guantanamo were captured during the U.S.-led invasion of Afghanistan to oust the hardline Islamic Taliban regime and end al-Qaida's influence over the deeply religious country.
Afghans' strong feelings about Guantanamo "also provided a reason for the enemies of Afghanistan and for those who are keen to cause destruction in Afghanistan to ... cause the riots," Ludin said. Col. Gary Cheek, commander of U.S. forces in eastern Afghanistan, said Monday he knew of no sign that Taliban-led militants had provoked trouble. But Ludin said the Afghan government found evidence of a "foreign hand" in the eastern city of Jalalabad, where the worst violence occurred. He claimed students in the city, close to the Pakistani border, had returned in disgust to their campus after their protest turned ugly.
Ludin would not say whether Pakistan, which lost influence in Afghanistan with the fall of the Taliban and has sparred repeatedly with Kabul over the ability of militants to shelter on its territory, was suspected of fomenting the violence.
"We're still investigating and trying to collect more information," he said. "Then we'll be ready to discuss the related people and organizations." He added, "The president believes this is a reaction to that."
Pakistani officials also expressed anger that the magazine got its story wrong.
"Just an apology is not enough. They should think 101 times before publishing news that hurts hearts," Information Minister Sheikh Rashid Ahmed said in Islamabad.
In Saudi Arabia, the country's top religious authority Tuesday condemned the alleged desecration and urged an investigation into the report. Grand Mufti Adul-Aziz al-Sheik issued his statement a day after Newsweek retracted its report, saying a full inquiry still should be launched "to alleviate the sorrow that befell Muslims." "We condemn and denounce this criminal act against Muslims' most sacred item," al-Sheik said.

Explosives come in a close second


Saudi Arabia is a sometimes close U.S. ally that considers itself the true ruler protector of Islam and the rest of the world in time its holiest sites.
Posted by: Steve || 05/17/2005 4:12:30 PM || Comments || Link || E-Mail|| [432 views] Top|| File under:
Iraq-Jordan
20 Iraqi Militants Killed in Mosul Clash
U.S. troops backed by attack helicopters clashed with militants in a Mosul neighborhood Tuesday, killing 20, the military and Iraqi officials said. In Baghdad, gunmen killed a Shiite Muslim cleric, and two missing Sunni clerics were found shot dead, police said. The killings of the clerics threatened to increase sectarian tensions in Iraq a day after the government vowed to crack down on anyone targeting Shiites and Sunnis. The defense minister said Iraqi troops no longer would be allowed to enter houses of worship or universities. "I am hearing that Iraqi National Guards are raiding mosques and Shiite town houses," Defense Minister Saadoun al-Duleimi said Monday. "We have issued orders to all units that say it is strictly prohibited to all members of the defense ministry to raid mosques, Shiite town houses and churches." Those orders follow a call by Secretary of State Condoleezza Rice for greater inclusion of Sunnis in Iraq's political process. Militants belonging to the disaffected Sunni Arab minority are believed to be driving the insurgency, and respect for mosques is a sensitive issue.

On Tuesday, U.S. troops and militants clashed in the northern city of Mosul, and heavy exchanges of machine-gun fire were heard, according to an Associated Press reporter at the scene. U.S. forces were seen advancing into the eastern neighborhood of Dhubbat, a known insurgent stronghold in Iraq's third-largest city. The city has suffered well-organized attacks by insurgents and dozens of deadly car bombs in past months. U.S. military spokesman Sgt. John H. Franzen said American troops were investigating reports that a homemade bomb was planted in the area when they came under fire from militants. "Forces were attacked and called in helicopters to support them in the battle with insurgents," Franzen said. He added that U.S. soldiers reported minimal damage to the two buildings and found no injured or dead insurgents. But Lt. Gen. Ahmad Mohammed Khalaf, commander of Mosul's police forces, told a press conference later that U.S. aircraft destroyed two homes where the militants were holed up, killing 20. He said U.S. soldiers fought 80 militants who had fled to Mosul from Qaim, a town near the Syrian border that was the scene of a recent weeklong American military operation aimed at destroying supporters of Jordanian-born militant Abu Musab al-Zarqawi. A statement released earlier by U.S. and Iraqi forces in Mosul said troops detained nine suspected terrorists in separate operations Monday and Tuesday.

Amid the violence, Iran's foreign minister arrived in Baghdad to pledge his country's support for Iraq's reconstruction, marking the highest-level visit by an Iranian official since Saddam Hussein's ouster. "Our support to the Iraqi government and people will not be considered interference in Iraq's affairs," Kamal Kharrazi said through a translator after meeting Iraqi counterpart Hoshyar Zebari. Zebari, a Kurd, said militants have crossed the Iraq-Iran border "but we are not saying that they are approved by the Iranian government." Kharrazi also was to meet with Iraqi Prime Minister Ibrahim al-Jaafari, a fellow Shiite.

In an Internet statement, a group claiming to be al-Qaida in Iraq criticized Secretary of State Condoleeza Rice's recent visit to Iraq and her calls to include Sunni Arabs in the political process. The statement, posted on a Web site that has previously carried similar communiques, said Rice was not welcome in Iraq and had "desecrated" its land. The authenticity of the statement, signed by so-called spokesman Abu Maysara al-Iraqi, could not be verified. The group, believed to be led by al-Zarqawi, is held responsible for kidnappings, beheadings and killings and some of the deadliest bombings in Iraq. Al-Zarqawi, Iraq's most-wanted terrorist, has a $25 million bounty on his head — the same as for

Osama bin Laden

. "The hag wants the participation of the apostates and secularists who are claiming to be Sunnis," the statement said about Rice. "You should know that our (the Sunni) way is fighting you."

The statement also referred to the alleged desecration of Islam's holy book, Quran, by U.S. troops at the detention facility in Guantanamo Bay, Cuba. Newsweek magazine reported in its May 9 edition that U.S. interrogators at Guantanamo placed Qurans in washrooms to unsettle suspects and "flushed a holy book down the toilet." The report, which sparked deadly protests, later was retracted by Newsweek. "You will not get away with insulting God's book," the statement said.

Meanwhile, an Iraqi Defense Ministry official, Sgt. Alwan Jabir Risan, was killed in a drive-by shooting in Baghdad's impoverished Sadr City neighborhood, yet another attack aimed at the nation's security apparatus. Gunmen abducted and killed former Baath Party member Kanis Mohammed al-Janabi and his three sons, aged 17 to 25, on Tuesday in Tunis, a village within the notorious Triangle of Death about 20 miles south of Baghdad, police Capt. Muthana Khaled said. The killers threw the bodies from a station wagon onto a road and sprayed the bodies with machine-gun fire before horrified onlookers, Khaled said. The Triangle of Death — which includes the cities of Latifiyah, Haswa and Mahmoudiya — has been a dumping ground for scores of slain Iraqis.

"The new government will strike against any criminal who tries to harm a Sunni or a Shiite citizen with an iron fist," al-Jaafari said Monday. His defense minister, Saadoun al-Duleimi, denied claims by Sunni religious leaders that Iraqi security forces were responsible for killing many of the 50 people whose bodies have been discovered in recent days, raising fears Iraq was slipping toward a broader sectarian conflict.

Elsewhere, Shiite cleric Sheik Mouwaffaq al-Husseini was killed in a drive-by shooting by unknown gunmen while driving in Baghdad's western Jihad neighborhood, police Capt. Taleb Thamer said. Two Sunni clerics were found shot dead after being kidnapped from different mosques in Baghdad's northern neighborhood of Shaab on Sunday by men wearing Iraqi army uniforms, a senior police official said on condition of anonymity. Sheik Hamed al-Khazraji, a spokesman from the Sunni Muslim Association of Muslim Scholars, identified the two slain clerics as Sheik Hassan al-Naimi and Sheik Talal Nayef and confirmed the circumstances of their kidnappings. An AP photographer saw al-Naimi's relatives preparing documents to retrieve his body from Baghdad's coroner's office, where it was taken. Elsewhere, a roadside bomb Tuesday killed one U.S. soldier and wounded another near Tikrit, 80 miles north of Baghdad, the military said.
Posted by: ed || 05/17/2005 14:06 || Comments || Link || E-Mail|| [306 views] Top|| File under:
Iraq-Jordan
Al Qaeda and God's Will
May 17, 2005;The organization known as "al Qaeda in Iraq" made one of its rare public announcements, accusing the United States of setting off the suicide car bombs that had killed so many Iraqis lately. Iraqis were also warned against participating in the writing of a new constitution. Al Qaeda believes that Iraq, and the entire Islamic world, should be run according to Sharia (Islamic law, as found in the Koran and interpreted by Islamic scholars and clerics.) Thus al Qaeda views the recent elections as blasphemy. These views have not got much support in Iraq. The only thing that keeps al Qaeda alive is the support of Sunni Arabs, especially the deposed Baath Party, that want Sunni Arabs back in power.

Al Qaeda is a Sunni operation which, unfortunately, considers Shia Moslems (who comprise about 60 percent of the Iraqi population) to be heretics. Another twenty percent are Kurds who, while Sunnis, see al Qaeda as anti-Kurd. There is a small number of Kurdish al Qaeda supporters, who have not been able to do much because Kurds will not support them. Increasingly, al Qaeda has had to use terror to gain the support of Sunni Moslems. This does not work in the long run, and now many Sunni Arabs are turning on al Qaeda. Unlike successful revolutionary movements of the past, al Qaeda has not developed a winning set of tactics. This is probably why, although al Qaeda gets a lot of lip service from Moslems, especially Moslems angry at their government, al Qaeda has not been able to actually take control of any country, or even parts of countries.

In Afghanistan, it was the Taliban, a religious organization based on the customs of a few Pushtun tribes, that took over the country. That had happened before, many times, when one tribe or another maneuvered itself into power for a while. In Iran, the country is run by a powerful coalition of Shia clerics. These men also believe the world should be run according to Sharia law, but using the Shia version. This is considered heretical by Sunni Islamic conservatives (which includes most al Qaeda members.) The clergy took over control of Iran by getting the constitution changed during the desperate war with Iraq in the 1980s. The Iranian clerics believe in democracy, as long as the clerics have the last word. This has ruined the Iranian economy and made most Iranians miserable. Most Iraqi Shia want not part of this sort of thing in Iraq.

Al Qaeda believes, really believes, that the suicide bombings and murder of Iraqis who disagree with them will work because the al Qaeda zealots are doing God's Will. Some al Qaeda members have other, more dangerous ideas about subverting democratically elected governments. But these free thinkers are considered deluded and borderline blasphemers. Al Qaeda is all about being holier than thou, and there is nothing more devout that martyring oneself for the cause. This, of course, limits ones usefulness to the organization. As a result, the al Qaeda leadership goes through a lot of turnover and makes it difficult for the organization to grow in experience and effectiveness. This is being seen rather vividly in Iraq.

Now that there's an Iraqi government in charge, and Iraqi ministers running all departments, changes are occurring. The government has banned raids on mosques. The United States stayed away from mosques for about a year, but then began raiding them when it became obvious that gunmen and terrorists had taken over the mosque compounds as headquarters because they knew they were safe. American troops used Iraqi police or soldiers to make many of the raids, and in the last year, Iraqi police commandoes have made many mosque raids on their own. As a result of all this, terrorists don't use mosques as much as they used to. Thus the gesture, towards devout Sunni Arabs, to stop the raids.

The government believes that instead, mosques used by terrorists can be shut down and mosque administrators arrested. Unlike Americans, the Iraqis are quick to arrest family members of people they are looking for. This usually forces the suspects to turn themselves in. If the "no-raids" policy does not work, the raids will be resumed. The government didn't say that. They didn't have to' Everyone understood it.

Ok, now the "no raids on mosques" story makes sense.
Posted by: Steve || 05/17/2005 9:13:03 AM || Comments || Link || E-Mail|| [318 views] Top|| File under:
Afghanistan/South Asia
Tales from the Crossfire Gazette
Criminal killed in Rab 'crossfire'
A criminal died in 'crossfire' between police and his associates early yesterday in Shibchar of Madaripur while in the capital, two alleged muggers were injured in an encounter with Rapid Action Battalion. Police said they arrested Abdus Salam alias Chika Salam, charged with kidnapping and murdering two police officers in Madaripur, at Paikpara of Rajoir upazila.

Killed a couple of cops, did he? My crystal ball predicts a untimely demise.


Following his statements under interrogation,

"Aaaaaaaaaaaaaaaaaaaa!!!!!!"

a Detective Branch of police team took him to Utrail market to recover firearms.


"Quit blubbering, Salam. We're taking a short trip"

But as they reached there, Salam's men started firing at them. At one stage,

After they rolled him out of cars trunk

Salam got shot... and died on the spot while two constables of Shibchar Police Station were injured.

"Dammit, I told you, lift with your legs, not your back"

Police recovered a homemade pipe gun and 12 bullets from the scene.

In Beribandh area of Mohammadpur, the two 'muggers' were injured when a shooting broke out between the members of Rab-4 and a gang in the early hours yesterday. The injured identified as Mohammad Nadim, 28, and Md Mizanur Rahman, hailed from Shekhertek of Mohammadpur. They were admitted to Dhaka Medical College and Hospital (DMCH).
Rab-4 Commander Saber Sharif told BDNEWS that they arrested the two with a pistol and four bullets at Mohammadpur on Sunday evening. Following leads extracted from them, a Rab team took the arrestees to the Beribandh area at about 4:00am to recover hidden arms and nab the rest of the muggers' gang.


It's in the manual, all searches are to take place in the dark of night

But, the criminals opened fire on the RAB personnel when they reached the north side of Martyred intellectual graveyard at Rayer Bazar.

I swear, we don't make up these names

RAB replied with the gunshots in a counter attack, which sparked a bloody gun battle between the gangsters and the RAB members. Both sides traded more than one hundred rounds of bullet during the shootout that continued for more than half an hour.

OK, now that's what I call a gunfight

Mizan and Nasim received serious bullet injuries in their legs during the gunfight.

Almost sounds like they were "knee-capped"

But other criminals managed to escape the scene.

They always vanish without leaving a trace

RAB later recovered a single barrel Shutter Gun and some bullets from the spot.

Would that be the same homemade pipe gun and 12 bullets dropped earlier?


Mizanur Rahman and Nasim Uddin were admitted to the Dhaka Medical College Hospital (DMCH) under police custody.
Posted by: Steve || 05/17/2005 8:16:45 AM || Comments || Link || E-Mail|| [315 views] Top|| File under:
Iraq-Jordan
Sadr calls for restraint over sectarian violence
Shia radical leader Moqtada Sadr made a rare public appearance on Monday to call for restraint amid tit-for-tat sectarian killings between Iraq's Shia majority and the Sunni Arab former elite.

"Any action targeting unarmed civilians is forbidden under any circumstances," Sadr told reporters in Najaf, the first held by the young cleric since fierce fighting between his outlawed Mehdi Army militia and US troops in the central shrine city last year.

Meanwhile, twenty-one people including 13 Iraqi soldiers and two journalists were killed in two car bombings and an attack on an army camp in Iraq on Monday.

Police said the bodies of 12 Iraqi men, all of whom had been shot dead, had been found dumped in northeastern Baghdad.

"We reject these terror operations, whether they are carried out by the occupiers or others," Sadr said. "All Sunnis cannot be held responsible for the terrorist deeds of the occupiers and Nawaseb," he said.

A car bomb blast killed nine Iraqi soldiers and wounded five others in Baghdad late on Monday, police said. The bomb blast struck an Iraqi army patrol in Baghdad's southern Dora district.

A suicide car bomber killed five people and injured 30 at a customs checkpoint at the Rabia town near Iraq's border with Syria. Four Iraqi soldiers were killed and four injured in a mortar attack on an army camp at Khan Bani Saad, 20 Kms south of Baquba. Three Iraqis including two journalists working for Kuwaiti tv have been killed. Al Qaeda wing claimed responsibility for the Baquba attack.
Posted by: Dan Darling || 05/17/2005 00:28 || Comments || Link || E-Mail|| [282 views] Top|| File under:
Africa: North
GSPC sez they killed Algerian troops
n messages posted to Islamic websites, Algeria's main rebel group, the al- Qaeda-aligned Salafist Group for Preaching and Combat (GSPC) has claimed responsibility for bloody bomb attacks on Sunday in two different locations. A total of 12 soldiers died and 7 were injured. In the worst of the two attacks, a bomb exploded on a road near the town of Khenchela, east of the capital Algiers, as an Algerian army truck was passing. Rebels then opened machinegun fire, killing 12 soldiers. One militant was killed in the attack.

In a separate attack in in the eastern province of Skikda, militants detonated a home-made bomb as a military patrol was passing, injuring 7 soliders, according to Algerian officials. According to a GSPC statement, the militants killed two soliders and wounded five more. Sunday's attacks on government troops were the worst in months, the leading Arabic-language newspaper El Khabar reported.

In the last few weeks, government forces have launched a major manhunt in Islamic strongholds in eastern and western Algeria.

Security experts were quoted as saying by Reuters that GSPC has intensified its attacks to sabotage a general amnesty expected to be offered to rebels and members of the armed forces this year. Despite the recent flare-up, extremist violence has tailed off sharply in the past few years, bringing back much needed investment to the country.

The GSPC denied responsibility for an infamous roadblock massacre of 14 people south of the capital on 13 April. The group, along with the other principal militant group, the Armed Islamic Group (GIA), is the main police suspect for the killings.
Posted by: Dan Darling || 05/17/2005 00:09 || Comments || Link || E-Mail|| [295 views] Top|| File under:
Algerian soldiers killed in ambush
Algerian fighters, which the government alleges maintain links to al-Qaida, killed 11 soldiers in the worst attack in months, newspapers reported on Monday. The ambush on Sunday near the town of Khenchela, 600km east of the capital Algiers, is the latest violence to hamper efforts to end a conflict which has cost up to 200,000 lives and $30 billion in damage since 1992. A bomb exploded when an army truck was on its way to supply a military detachment with drinking water. Rebels then opened machinegun fire killing 11 soldiers, the leading Arabic-language newspaper El Khabar reported. Ground troops, backed by two helicopters, were hunting the armed attackers who fled to a nearby forest. One assailant was killed in the attack. Newspapers said the "Salafist Group for Preaching and Combat (GSPC)" was behind the attack. Government officials were not immediately available for comment.

In another incident, seven troops were wounded when a home-made bomb exploded on Sunday in the eastern province of Skikda. Security experts say GSPC, Algeria's main rebel group, has stepped up attacks to sabotage a general amnesty expected to be offered to rebels and members of the armed forces this year. Government forces have launched an offensive in eastern and western Algeria in the last few weeks.
Posted by: Fred || 05/17/2005 00:00 || Comments || Link || E-Mail|| [295 views] Top|| File under:
Iraq-Jordan
Harman guilty of Abu Ghraib abuse
A military jury has convicted army reservist Sabrina Harman on six of seven counts related to the abuse of Iraqi prisoners at Abu Ghraib. The 27-year-old Harman appeared in some of the most notorious Abu Ghraib prison photographs, including one in which she posed with a pyramid of naked detainees. She could face a maximum of five-and-a-half years in prison. Harman faced charges of conspiracy, dereliction of duty and maltreatment of subordinates.
Posted by: Fred || 05/17/2005 00:00 || Comments || Link || E-Mail|| [293 views] Top|| File under:
Afghanistan/South Asia
Aid worker abducted in Kabul
Armed men have kidnapped an Italian aid worker from the centre of Afghanistan's capital, Kabul. The woman worked for US-based relief agency CARE International, Paul Barker, the agency's director in Afghanistan, said.

Four men forced the woman into a white Toyota sedan in Kabul's Shahr-e-Naw district on Monday morning, General Mahboubullah Amiri, a senior official in the Afghan Interior Ministry, said. "Four men carrying Kalashnikovs bashed in the window of her car and took her away. They told the driver not to move or he would be shot," Barker said. Carlo Batori, an Italian diplomat in Kabul, confirmed the woman was an Italian citizen. Jamil Khan, head of the criminal investigation department for the city's police, said security forces had sealed off all the main roads out of the capital.
Posted by: Fred || 05/17/2005 00:00 || Comments || Link || E-Mail|| [295 views] Top|| File under:
Israel-Palestine
Gulf States Reduce Funds To Hamas
The United States has determined that Gulf Arab states have reduced their funding to Palestinian insurgency groups. U.S. officials said Gulf Cooperation Council members have largely fulfilled their pledge to block funding to such Islamic insurgency groups as Hamas and Islamic Jihad. They said that in 2004 funding from the GCC to these two organizations was significantly lower than in previous years. Treasury Undersecretary Stuart Levey reported the drop in Gulf funding to Palestinian insurgency groups during a House hearing on May 4. Levey said the reduction in GCC money was reported by Israel. "In Israel, I was given an encouraging account of a substantial reduction of funds flowing to Hamas, particularly from the Gulf region," Levey told the House International Relations subcommittee.
Posted by: Fred || 05/17/2005 00:00 || Comments || Link || E-Mail|| [296 views] Top|| File under:
Who's in the News
79
[untagged]
Bookmark
E-Mail Me
The Classics
The O Club
Rantburg Store
The Bloids
The Never-ending Story
Thugburg
Gulf War I
The Way We Were
Bio
Merry-Go-Blog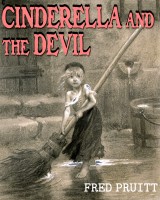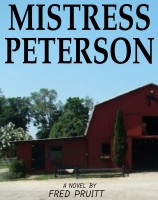 On Sale now!


A multi-volume chronology and reference guide set detailing three years of the Mexican Drug War between 2010 and 2012.

Rantburg.com and borderlandbeat.com correspondent and author Chris Covert presents his first non-fiction work detailing the drug and gang related violence in Mexico.

Chris gives us Mexican press dispatches of drug and gang war violence over three years, presented in a multi volume set intended to chronicle the death, violence and mayhem which has dominated Mexico for six years.
Click here for more information


Meet the Mods
In no particular order...


Steve White
Seafarious
Pappy
lotp
Scooter McGruder
john frum
tu3031
badanov
sherry
ryuge
GolfBravoUSMC
Bright Pebbles
trailing wife
Gloria
Fred
Besoeker
Glenmore
Frank G
3dc
Skidmark
Alaska Paul



Better than the average link...



Rantburg was assembled from recycled algorithms in the United States of America. No trees were destroyed in the production of this weblog. We did hurt some, though. Sorry.
18.213.192.104