Africa North
Four terrorists killed in raids on hideouts in North Sinai over last three days: Armed Forces
[Al Ahram] The Egyptian Armed Forces announced on Sunday the killing of four

Lions of Islam

during a series of raids on a number of

krazed killer

hideouts in

North Sinai

, as part of its ongoing anti-terror operations.

A statement released by the military spokesperson said that the Air Forces destroyed three four-wheel-drive vehicles and a number of hideouts that terrorist groups used to plan their attacks.

The Army also destroyed a camouflaged four-wheel drive vehicle used by

Lions of Islam

in attacks on the Armed Forces and confiscated two RPGs, three multi-purpose machine guns, one pistol, and 60 bullets of different calibres, the statement added.

The military also said it found during the post-raid inspection of Mokataaa village a number of weapons and large caches of ammunition, magazines, explosive charges, suicide belts, TNT explosives, 21 mobile phones, three laptops and one tablet.

"The Armed Forces continue with relentless determination their sincere national efforts to eradicate terrorism and pursue it in all strategic directions," the statement stressed.

The Armed Forces' goal is to achieve security, safety and stability for the people of Egypt, the statement added.

On 7 May, the Egyptian Armed Forces announced the death of an officer and 10 soldiers as well as the injury of five others after foiling an attack launched by a group of

Lions of Islam

on a water lifting station in western Sinai.

A branch of the terrorist group Islamic State

...formerly ISIS or ISIL, depending on your preference. Before that they were al-Qaeda in Iraq, as shaped by Abu Musab Zarqawi. They're really very devout, committing every atrocity they can find in the Koran and inventing a few more. They fling Allah around with every other sentence, but to hear western pols talk they're not really Moslems....
(IS) — that was formerly known as Ansar Beit al-Maqdis —

grabbed credit

for the 7 May attack, which was the first major terrorist attack in North Sinai in recent years.

A day after the attack, President Abdel-Fattah El-Sisi directed the Armed Forces during a meeting of the Supreme Council of the Armed Forces (SCAF) to continue purging North Sinai of terrorists.

On Wednesday, the Army killed seven

Lions of Islam

in an ambush near a security checkpoint. However,


death is not the end. There remains the litigation over the estate...


an officer and four soldiers were also killed, while two others

were maimed

.

In 2018, the Armed Forces launched a major counter-terrorist drive dubbed "Comprehensive Operation Sinai 2018" that succeeded in almost eradicating terrorism from North Sinai as well as the Nile Delta and desert areas.

As a result, the rate of terrorist attacks in North Sinai has declined in the past few years following massive and successive security and military operations.
Posted by: Fred || 05/16/2022 00:00 || Comments || Link || E-Mail|| [52 views] Top|| File under: Islamic State
Arabia
High-ranking Saudi-led commander survives assassination attempt in Aden
[HODHODYEMENNEWS.NET] A high-ranking military commander loyal to the Saudi-led coalition forces has survived an

liquidation

attempt in Yemen


...an area of the Arabian Peninsula sometimes mistaken for a country. It is populated by more antagonistic tribes and factions than you can keep track of...


's southern port city of Aden on Sunday.

This was reported by Yemen News Portal, based on testimonies of local sources.

According to the sources, a

boom-mobile

went kaboom! and targeted a convoy of the head of major joint operations of the 4th Military Region, Brigadier General Saleh Ali Hassan, while he was passing in front of the Arab Bank on the main street of al-Maala.

The military commander miraculously survived the blast, while some of his lover companions

were maimed

, the sources added.

No group has claimed the responsibility for the attack.

Aden is witnessing widespread insecurity,

liquidation

s and liquidations among the armed factions loyal to the Saudi-led coalition.


Posted by: Fred || 05/16/2022 00:00 || Comments || Link || E-Mail|| [35 views] Top|| File under: Houthis
Two Saudi-backed military officers killed in tribal retaliation attack
[HODHODYEMENNEWS.NET] At least two senior military commanders loyal to the Saudi-led coalition forces were killed on Sunday in the city of

Ma'rib

, sources familiar with the matter reported.

The sources in Ma'rib affirmed that Brigadier General Abd Rabbo al-Ahraq, the staff of the 159th Infantry Brigade of the coalition, and commander of the Islah Party militia in Harib al-Qamish Front in Ma'rib, with the name of Gibran al-Mansouri, were killed.

Al-Mansouri and al-Ahraq were killed after being tried for the crime of abducting a girl from the Harib al-Qaramish tribe in al-Huwaitna area, south of the city.

After the young woman sought the help of her brothers, violent mostly peaceful

festivities

ensued which led to the death of the two Saudi-backed military leaders, as well as several

bully boy

s, and one of the brothers, as well as the injury of another brother of the victim.

The sources added that many coalition recruits, leaders and tribal bandidos

faceless myrmidons

from Harib al-Qaramish flocked to the area, where fierce

festivities

erupted between them, which resulted in several deaths and injuries on both sides.

Posted by: Fred || 05/16/2022 00:00 || Comments || Link || E-Mail|| [51 views] Top|| File under: Houthis
Bangladesh
Assam police hands over ABT, AQIS terror outfit case to NIA
[IRAQSUN] Speaking of the recent arrest of 16 people having links with terror outfits Ansarul Bangla Team (ABT) and al-Qaeda Indian Subcontinent (AQIS), Assam Director general of police, Bhaskar Jyoti Mahanta on Sunday said that the police handed over one case to National Investigation Agency (NIA).

DGP said, "One particular case has already been handed over to NIA and shared information with Interpol to crack down Islamic radical groups in the state. NIA acted very actively. There are other cases also registered, I am sure NIA will like to take the other cases as well.""Some of them have been caught and some of them gave us a slip. But we have arrested a major network of activists, and we have also arrested several kingpins who have taken the lead. We found the links in Tripura, Madhya Pradesh, and Bengal. Some of them have given a slip to Bangladesh. So we have to take locked up activities accordingly," he added.

The DGP said that the police team made arrests from Madhya Pradesh, Tripura, and Bengal, while some of them ran escaped to Bangladesh.

"The people who were caught from MP underwent training here. The people who

bravely ran away

to Tripura, we caught them from there. One of them has given a lead we are investigating. Bengal police are also cooperating in the operation," DGP said.

He said that these people come here with visas for tourism purposes. But then violate the visa law and stay back to spread the words of Jihad.

"Actually, the visa is a problem, they come for medical tourism but they come here to proselytize the words of Jihad. So, we are keeping a hoax eye. And we will not allow any violation of visa law."In a long-drawn Operation on April 25, Assam Police busted several modules of terror outfits ABT, and AQIS in Assam, arresting 16 people so far.

After the operation, the Chief Minister Himanta Biswa Sarma had termed the police operation a huge success of intelligence and an example of courage"It's a huge intelligence success and a true example of courage and dedication of Assam Police. Total Arrests so far -16," added Sarma.

Mufti Saiful Islam (Bangladeshi National), Imran Hussain, Noushad Ali, Khairul Islam, Badshah Soleman, Mamunur Rashid, Mufti Suleman Ali, Saddam Hussain, Moqibul Hussain are among some of the key accused arrested by the Assam Police.

Sharing the names of the accused, Assam Police said they will continue their offensive against the terror module.

Posted by: Fred || 05/16/2022 00:00 || Comments || Link || E-Mail|| [50 views] Top|| File under: al-Qaeda in the Indian Subcontinent
Caribbean-Latin America
Mexican President Praises Soldiers for 'Protecting' Cartel Gunmen by Running From Them
[Breitbart] Mexican President Andres Manuel Lopez Obrador sparked controversy for defending his country's soldiers after a video showed them retreating from a convoy of cartel members. The president claimed the escape protected the lives of cartel gunmen.

The issue began this week when Mexico's military announced operations in Michoacan. Hours later, a video became viral showing groups of cartel members in SUVs chasing soldiers out of the town of Nueva Italia.

Soon after, Lopez Obrador said during a news conference that they must protect his federal troops, but they must also protect members of criminal organizations.

"They are human beings, this is a different policy a completely different policy," the president said. "To me, that was a responsible attitude."

The comments earned Lopez Obrador criticism from all sectors of Mexican society.

"Sir, he who mutilates, rapes, dismembers, murders women and kids, and burns entire towns, etc., has lost all trace of humanity," said Adrian Lebaron, whose daughter and grandchildren were killed by cartel gunmen in the border state of Sonora. "You leave in two years, don't leave behind a country of impunity."

On Friday morning, Lopez Obrador doubled down on his comments claiming that he was attacked by critics for his comments about preserving life.

"How are we going to want for someone to lose their life?" the president said.

On Friday morning, the president's spokesman, Jesus Ramirez Cuevas, said that the effort to push the soldiers away was done to stop raids on cartel laboratories. He said that the military was successful in raiding 5 meth labs and 19 marijuana plantations in Nueva Italia.
Posted by: Skidmark || 05/16/2022 07:08 || Comments || Link || E-Mail|| [168 views] Top|| File under: Narcos
India-Pakistan
'IS terrorist' arrested on outskirts of Sukkur
Sukkur

is the third largest city in Sindh...

[Dawn] The Counter Terrorism Department (CTD) of police claimed to have arrested a 'terrorist' allegedly associated with the Islamic State

...formerly ISIS or ISIL, depending on your preference. Before that they were al-Qaeda in Iraq, as shaped by Abu Musab Zarqawi. They're really very devout, committing every atrocity they can find in the Koran and inventing a few more. They fling Allah around with every other sentence, but to hear western pols talk they're not really Moslems....
(IS) on Kandhra link road on Sunday.

A police spokesperson said that a CTD team arrested the suspect while on routine patrolling and found in his possession four hand grenades, 10 detonators and wires. He was later identified as Abid Gorgaij, he said.

"The terrorist was wanted by police in Jan 23 Ubauro explosion case. His associates Abdul Hameed and Imamuddin Pitafi were killed in the blast," said the spokesperson.

He said the terrorist was trained in preparing suicide jackets and bombs for use in subversive activities.
Posted by: trailing wife || 05/16/2022 02:19 || Comments || Link || E-Mail|| [31 views] Top|| File under: Islamic State
2 Sikhs gunned down on outskirts of Peshawar
[DAWN] Two members of the Sikh community were killed after

person or persons unknown

opened fire on them near the outskirts of Beautiful Downtown Peshawar

...capital of Khyber Pakhtunkhwa, administrative and economic hub for the Federally Administered Tribal Areas of Pakistan. Peshawar is situated near the eastern end of the Khyber Pass, convenient to the Pak-Afghan border. Peshawar has evolved into one of Pakistain's most ethnically and linguistically diverse cities, which means lots of gunfire...
, police said on Sunday.

In a statement, Peshawar Capital City Police Office Ijaz Khan said that the incident occurred within the jurisdiction of the Sarband

cop shoppe

.

He also identified the victims as 42-year-old Suljeet Singh and 38-year-old Ranjeet Singh, adding that they owned spice shops in the Batatal locality.

Police reached the scene soon after receiving information about the incident and shifted the bodies to the hospital

for his appointment with Doctor Quincy

, Khan said, adding that officials were also collecting evidence from the scene of the crime.

"CCTV cameras from surrounding areas are also being checked," he said, adding that a search operation had been launched in the area to nab the suspects who managed to escape.

"Those involved in the incident will soon be unmasked," the officer said.

Khyber-Pakhtunkhwa Chief Minister Mahmood Khan took notice of the incident and order the KP Inspector General of Police to arrest the perpetrators. He added that the incident was an attempt to disrupt the law and order of Peshawar.
India on Sunday asked Pakistain to sincerely investigate the killing of two Sikh businessmen in northwestern Khyber-Pakhtunkhwa province and take strict action against those responsible for the "deplorable" incident.

External Affairs Ministry spokesperson Arindam Bagchi said India has registered its strong protest with Pakistain on the continued "targeting" of members of the minority community in that country.

Bagchi said India expects that the Pakistain government would look after the safety, security and well-being of its minority communities.

The two Sikh businessmen - Saljeet Singh (42) and Ranjeet Singh (38) - were

rubbed out

on Sunday by unidentified

button men

in Khyber-Pakhtunkhwa.

"We have seen the reports on the brutal killing of two Sikh traders by unidentified

gunnies

in

Beautiful Downtown Peshawar

. Sadly, this is not the first such case or a rare occurrence," Bagchi said.

He said "grave concerns" have been expressed by various quarters of the Indian civil society and the Sikh community at this shocking and deplorable incident.

"We have registered our strong protest with the Government of Pakistain on continued targeting of members of the minority community in Pakistain," Bagchi said.

"We call upon the authorities concerned to sincerely investigate the matter and take strict action against those responsible for this deplorable incident," he said.

According to police, both the businessmen

went titzup

after being attacked by two bike-borne assailants in the morning.

"We expect that the Government of Pakistain, in the discharge of its responsibilities, will look after the safety, security and well-being of its minority communities," the spokesperson said.
Posted by: trailing wife || 05/16/2022 02:19 || Comments || Link || E-Mail|| [43 views] Top|| File under:
Iraq
Latest Peshmerga operation kills two ISIS members near Makhmour
[Rudaw] Two Islamic State

...formerly ISIS or ISIL, depending on your preference. Before that they were al-Qaeda in Iraq, as shaped by Abu Musab Zarqawi. They're really very devout, committing every atrocity they can find in the Koran and inventing a few more. They fling Allah around with every other sentence, but to hear western pols talk they're not really Moslems....
(ISIS) members were killed in a fresh operation launched by Peshmerga forces in southwestern

Erbil province

on Sunday, while a Kurdish fighter was

maimed

, a commander told Rudaw.

Sirwan Barzani, commander of Peshmerga forces in Makhmour confirmed to Rudaw late Sunday that the latest operation in

Mount Qarachogh

by a joint Peshmerga and Iraqi army force led to the deaths of two ISIS fighters.

"One Peshmerga was slightly

maimed

and two ISIS fighters were killed in the

festivities

," Barzani said.

The Peshmerga ministry on Sunday announced that the force had conducted an operation in Mount Qarachogh, an area synonymous with ISIS activity.

"All the terrorist hideouts in the vicinity of the operation were destroyed and a large part of Mount Qarachogh was cleared," the ministry said.

Barzani said that several tunnels and caves used by ISIS as hideouts were destroyed in the operation.

Posted by: trailing wife || 05/16/2022 01:58 || Comments || Link || E-Mail|| [53 views] Top|| File under: Islamic State
Iraq's fighter jets bomb an ISIS hideout in Nineveh


Iraqi warplanes bombed a cave used as a hideout by ISIS

snuffies

in

Qara Gogh

, northern Nineveh, the Security Media Cell (SMC) reported on Saturday.

The SMC said that the Iraqi F-16 fighter jets carried out four Arclight airstrike

...KABOOM!...
s on the cave sheltering members of the

holy warrior

group.

The attack was executed following intelligence coordination between the Counter-Terrorism-Service, the sixth axis of the Peshmerga forces, and the Joint Operations Command.

"A force from the sixth axis of the Peshmerga forces launched a search campaign in the area," the SMC said.
Posted by: Fred || 05/16/2022 00:00 || Comments || Link || E-Mail|| [51 views] Top|| File under: Islamic State
Israel-Palestine-Jordan
Daoud Zubeidi, brother of jailed terror chief, dies of wounds from battle with IDF
"Roooosebuuuuud."
"He's dead, Jim."

[IsraelTimes] Zubeidi was taken to an Israeli hospital after his condition deteriorated; terror groups threatened to 'open the gates of hell' should he come to harm.

Daoud Zubeidi, the brother of notorious terror chief and Gilboa prison escapee Zakaria Zubeidi, has died of wounds he sustained during a

shootout

with Israeli soldiers, the Paleostinian Authority Health Ministry said Sunday.

Zubeidi, 40, was among 13 Paleostinian

button men

reportedly injured Friday in fierce exchanges of fire with Israeli troops in and around the city of Jenin in the West Bank, during an arrest operation carried out by police special forces and the Israeli military.

After he was critically

maimed

in the

shootout

on Friday, Zubeidi was taken to a local hospital for treatment, but when his condition deteriorated, he was transferred to Rambam Hospital in Haifa.

Paleostinian terror groups in Jenin — including both the loosely Fatah-linked al-Aqsa Martyrs' Brigades and Islamic Jihad


...created after many members of the Egyptian Moslem Brotherhood decided the organization was becoming too moderate. Operations were conducted out of Egypt until 1981 when the group was exiled after the assassination of President Anwar Sadat. They worked out of Gaza until they were exiled to Lebanon in 1987, where they clove tightly to Hezbollah. In 1989 they moved to Damascus, where they remain a subsidiary of Hezbollah...


's al-Quds Brigades — threatened to "open the gates of hell" should Zubeidi come to harm while in Israeli custody.


Yeah, yeah. Whatevs.

"Any harm to the life of Daoud al-Zubeidi will open the fire of hell in the face of the occupation," masked

button men

apparently affiliated with the al-Quds Brigades read out in a statement on Saturday.

Israeli police commando Noam Raz, 47, was killed during the same

shootout

on Friday. Mourners carried Raz's coffin to the police cemetery on Mount Zion for burial on Sunday in a private funeral, away from the press.

Zubeidi's brother Zakaria is notorious for

criminal mastermind

ing terror attacks during the Second Intifada. A child actor who turned to violence, Zakaria Zubeidi became a senior commander in the Al Aqsa Martyrs Brigades. He frequently gave interviews to Israeli media and became a familiar face to the Israeli public.

In 2007, the Shin Bet security service and the Paleostinian Authority reached an amnesty deal for thousands of Paleostinians who had fought against Israel during the wave of violence. Zakaria Zubeidi was one of them, and founded a so-called "Freedom Theater" in Jenin with a director of both Jewish and Arab Israeli heritage, Juliano Mer-Khamis.

Over a decade later, Israeli forces apprehended Zakaria Zubeidi, accusing him of having resumed his terror activities. The Shin Bet security service later said Zubeidi had confessed to two shooting attacks on buses outside the Beit El settlement in the central West Bank in November 2018 and January 2019 that

maimed

three people.

While still awaiting trial in September 2021, Zubeidi fled Gilboa jail — along with five other high-risk Paleostinian security prisoners — in an escape that transfixed Israelis and Paleostinians for weeks.

The six prisoners — five of them members of the Paleostinian Islamic Jihad, along with Fatah commander Zubeidi — made their way out through their cell's drainage system and an empty space underneath the prison.

Four of the prisoners, including Zubeidi, were captured in northern Israel within the first week, while the other two made their way into the northern West Bank city of Jenin and hid out there until their arrest on September 19.

Israel has recently stepped up its operations in the West Bank and especially in the Jenin area, from which several

Lions of Islam

behind recent deadly attacks carried out in Israel hailed. The violence has left 19 dead in central Israeli cities since March 22, in the bloodiest wave of terrorism in years.

Around 30 Paleostinians were killed by Israeli forces in the same period; some perpetrated the attacks, while others died during violent mostly peaceful

festivities

. Still others were uninvolved civilians, such as al-Jazeera journalist Shirin Abu Akleh, who died under disputed circumstances in Jenin on Wednesday.
Posted by: trailing wife || 05/16/2022 04:43 || Comments || Link || E-Mail|| [57 views] Top|| File under: Fatah
Nakba Day commemorations pass largely peacefully; 3 arrested at Tel Aviv rally
[IsraelTimes] Anniversary of Israel's founding — which Paleostinians deem 'catastrophe' — often sees heightened tensions, but few large rallies held this year

Paleostinians and Arab Israelis held scattered Nakba Day commemorations to lament the establishment of the State of Israel on Sunday, with the day largely passing without incident.

Paleostinians call Israel's 1948 founding the Nakba, an Arabic word for catastrophe. Hundreds of thousands of Paleostinians fled or were expelled during the 1948 war as the nascent Jewish state fought for its survival.

Rallies are held every year on May 15, the anniversary of Israel's Declaration of Independence. Israelis celebrate their state's establishment on the Hebrew date, which shifts from year to year according to the Jewish calendar.

While the anniversary is often marked by high tension, the day mostly passed quietly across Israel, the West Bank, and Gazoo
...Hellhole adjunct to Israel and Egypt's Sinai Peninsula, inhabited by Gazooks. The place was acquired in the wake of the 1967 War and then presented to Paleostinian control in 2006 by Ariel Sharon, who had entered his dotage. It is currently ruled with an iron fist by Hamaswith about the living conditions you'd expect. It periodically attacks the Hated Zionist Entity whenever Iran needs a ruckus created or the hard boyz get bored, getting thumped by the IDF in return. The ruling turbans then wave the bloody shirt and holler loudly about oppression and disproportionate response...
, with few major events held. A large rally in which thousands of Paleostinians participated had already been held on Israeli Independence Day two weeks ago.

During a protest at Tel Aviv University, a few dozen Paleostinians rallied to commemorate the "catastrophic" founding of Israel. Three Arab students were arrested by police after a brawl broke out between them and far-right activists from the Im Tirzu group, with both sides trading blame as to who was responsible.

Joint List party chief Ayman Odeh condemned the arrest of the three students. Only one of them remained

in jug

as of Sunday evening; the other two were released without charges, according to an Arab Israeli activist.

"A salute to the student movement for their essential work commemorating the Nakba," said Odeh.

But, the Tel Aviv rally aside, the day largely passed without incident.

In Ramallah, hundreds of Paleostinians joined a large rally in the city center. An air raid siren resounded through the Paleostinian Authority seat to herald the anniversary.

Paleostinian Authority President the ineffectual Mahmoud Abbas
...aka Abu Mazen, a graduate of the prestigious unaccredited Patrice Lumumba University in Moscow with a doctorate in Holocaust Denial. While no Yasser Arafat, he has his own brand of evil, just a little more lowercase....
did not emerge from his compound to deliver remarks. But the Paleostinian leader's office issued a lengthy statement on Saturday night calling for Paleostinians to resist "ethnic cleansing, settlement and Judaization."

"Abbas called on Israel's leaders to leave the blind cycle of denial of the other, which has proven its futility and failure, and the denial of the legitimate national rights of the Paleostinian people," Abbas's office said, according to WAFA, the official PA news agency.

Abbas repeated the Paleostinian Authority position on the establishment of an independent Paleostinian state with its capital in East Jerusalem.

The PA leader also called for the "affirmation of the right of return and a just solution to the Paleostinian refugee issue." Israelis consider the right of return for Paleostinian refugees from 1948 to be a death knell to the Zionist dream of a Jewish-majority state.

Scattered events were also held across the country in Arab cities and towns to commemorate the day. Participants lit torches and sang patriotic songs.

"My homeland, my homeland. The youth will not tire until your liberation," sang several young Arab Israelis in Nazareth, a national hymn.
Posted by: trailing wife || 05/16/2022 04:32 || Comments || Link || E-Mail|| [38 views] Top|| File under: Palestinian Authority
Syria-Lebanon-Iran
Satellite images show Syria site 'completely destroyed' in raid attributed to Israel
[IsraelTimes] Apparent underground site in Masyaf related to nearby research center was repeatedly targeted in Friday's Arclight airstrike

...KABOOM!...
s, imaging service claims


Images can be seen at the link.

An Israeli satellite company and intelligence firm published images Sunday it said showed the damage at an underground facility in Syria from airstrikes days earlier that were attributed to Israel.

On Friday night at least five people were killed and seven others were hurt in the alleged Israeli airstrike in the northwestern Masyaf region of Syria, the country's state news agency said.
... and if you can't believe the state news agency who can you believe?
Other media in the country said six were killed, all crew members of a Pantsir air defense system who attempted to take down the purported Israeli missiles.

ImageSat International (ISI) said the airstrikes targeted an apparent underground facility. "The structures were used as an entrance to underground tunnels. ISI has detected that the structures have been completely destroyed," the firm said.

The site was also struck in September 2018, and had since been rebuilt, according to ISI's imagery. The firm said it assessed that the facility was related to the nearby Scientific Studies and Research Center, known as CERS, which was struck in airstrikes attributed to Israel in April.

The Masyaf area is thought to be used as a base for Iranian forces and pro-Iranian militias and has been repeatedly targeted in recent years in attacks attributed to Israel.

Western officials have long associated CERS with the manufacture of chemical arms. According to the United States, sarin gas was developed at that center, a charge denied by the Syrian authorities. The site has been struck numerous times in the past.

Friday's airstrikes were the second alleged Israeli strike on the country in days, after missiles were reportedly launched at a site just across the border from Israel in the pre-dawn hours of Wednesday.

There was no immediate comment from the Israel Defense Forces, which does not normally comment on individual strikes.
Posted by: trailing wife || 05/16/2022 04:43 || Comments || Link || E-Mail|| [140 views] Top|| File under: Govt of Syria
After jump in food prices, Iran cuts off internet to prevent protests
[Iraq Sun] Iran

...a theocratic Shiite state divided among the Medes, the Persians, and the (Arab) Elamites. Formerly a fairly civilized nation ruled by a Shah, it became a victim of Islamic revolution in 1979. The nation is today noted for spontaneously taking over other countries' embassies, maintaining whorehouses run by clergymen, involvement in international drug trafficking, and financing sock puppet militias to extend the regime's influence. The word Iran is a cognate form of Aryan. The abbreviation IRGC is the same idea as Stürmabteilung (or SA). The term Supreme Guide is a the modern version form of either Duce or Führer or maybe both. They hate Jews Zionists Jews. Their economy is based on the production of oil and vitriol...
has abruptly raised prices as much as 300 percent for a variety of staple foods, including cooking oil, chicken, eggs and milk.

In the hours before the price hike took effect, many Iranians waited in long lines to buy food and emptied supermarket shelves across the country.

Also last week, Iran's currency dropped to a low of 300,000 rial to the dollar.

Internet disruptions have been reported across Iran, as the government braced for possible unrest, advocacy group NetBlocks.org said.

Across the Middle East, food prices surged due to global supply chain issues and Russia's invasion of Ukraine, which both export many essentials items.

Drought is also ravaging Iran's economy, along with Western sanctions over Iran's nuclear deal.

With inflation soaring to nearly 40 percent, the highest level since 1994, youth unemployment has also remained high. Iran's Statistics Center reported some 30 percent of Iranian households are living below the poverty line.

Iranian President Ebrahim Raisi has promised to create jobs, lift sanctions and rescue the economy, but talks to revive the nuclear deal with world powers remain deadlocked.

As Iranians complain about the rising prices of flour, the top trending hashtag on Twitter in recent weeks has been #macaroni.

As she browsed a supermarket in Tehran, Mina Tehrani, a mother of three, told the

News Agency that Dare Not be Named

, "I am sure the government does not care about average people."

Tehran resident Hassan Shahbazzadeh also complained that Iranians had forgone meat or dairy to save money, and now have nothing left to cut.

"Now, even macaroni is taken off their dining tables," he said.

As online outrage over rising inflation increases, Iranian authorities appear to be bracing for the worst.

Last week, Article 19, a global research organization that fights censorship, reported that authorities have shut down almost all internet connectivity in cities across Khuzestan province.

Recent videos have appeared on social media of Iranians gathering in the streets of southern Khuzestan, chanting slogans against price hikes and against the country's leaders.

"The issue of high prices is security-related. People cannot tolerate it anymore,"

politician

Majid Nasserinejad was reported to have warned.


Posted by: Fred || 05/16/2022 00:00 || Comments || Link || E-Mail|| [142 views] Top|| File under: Fulani Herdsmen (Boko Haram)
Who's in the News
32
[untagged]
5
Islamic State
3
Houthis
2
Antifa/BLM
2
Palestinian Authority
2
Tin Hat Dictators, Presidents for Life, & Kleptocrats
2
Commies
1
Mob Rule
1
Govt of Syria
1
Govt of Pakistain Proxies
1
Pak Taliban (TTP)
1
al-Qaeda in the Indian Subcontinent
1
Fatah
1
Fulani Herdsmen (Boko Haram)
1
Narcos
1
Devout Moslems
1
Govt of Saudi Arabia
Bookmark
E-Mail Me
The Classics
The O Club
Rantburg Store
The Bloids
The Never-ending Story
Thugburg
Gulf War I
The Way We Were
Bio
Merry-Go-Blog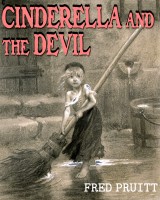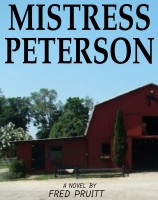 On Sale now!


A multi-volume chronology and reference guide set detailing three years of the Mexican Drug War between 2010 and 2012.

Rantburg.com and borderlandbeat.com correspondent and author Chris Covert presents his first non-fiction work detailing the drug and gang related violence in Mexico.

Chris gives us Mexican press dispatches of drug and gang war violence over three years, presented in a multi volume set intended to chronicle the death, violence and mayhem which has dominated Mexico for six years.
Click here for more information


Meet the Mods
In no particular order...


Steve White
Seafarious
Pappy
lotp
Scooter McGruder
john frum
tu3031
badanov
sherry
ryuge
GolfBravoUSMC
Bright Pebbles
trailing wife
Gloria
Fred
Besoeker
Glenmore
Frank G
3dc
Skidmark
Alaska Paul



Better than the average link...



Rantburg was assembled from recycled algorithms in the United States of America. No trees were destroyed in the production of this weblog. We did hurt some, though. Sorry.
3.235.140.84

Help keep the Burg running! Paypal: