Afghanistan
Fog o'War: Three variations on events in the Panjshir
Islamic Emirate: "Adversaries in Panjshir Surrendered"
Yesterday, 9:01 p.m.
[ToloNews] The Islamic Emirate said that more than 100 of their opponents have surrendered through the mediation of tribal elders.

Meanwhile,


...back at the barn, Bossy's udder had begun to ache...


the

Resistance®

Front claimed that many civilians have been targeted by the Islamic Emirate in Andarab district of Baghlan.

The Islamic Emirate denied the civilian casualties.

"50 forces of the opponents put down their weapons and surrendered to the Islamic Emirate in the mountains of Abshar district and also 60 other individuals in the mountains of Dara district of Panjshir surrendered to the Islamic Emirate," said Abubakar Sediqqi, a

front man

for the governor of Panjshir province.

Earlier, Panjshir officials said that at least 5 forces of the Islamic Emirate had been killed and two others

maimed

in

festivities

in Dara district of the province.

The

Resistance®

Front claimed Islamic Emirate forces targeted civilians in Qassan village in Andarab district of Baghlan province.

Salahuddin Rabbani, former Minister of Foreign Affairs, said he is concerned by the reports of civilian casualties in Panjshir province and Qasan village of Andarab district in Baghlan.

Analysts said that the parties involved in the fighting must uphold human rights
...which are usually entirely different from personal liberty...
"The involved parties in the war should consider human rights and prevent civilian casualties," said Hamid Azizi Mujadidi, a university instructor.

5 Islamic Emirate Troops Killed in Panjshir Clash: Local Official
9 May
[ToloNws] At least five members of Islamic Emirate forces were killed and two were wounded in a clash that took place on Friday in Dara district of central Panjshir province, local officials said on Monday.

A spokesman for the provincial governor's office, Abubakar Sedeqqi, said that 5,000 troops are stationed in Panjshir following the clash.

Earlier, the provincial governor's spokesman told TOLOnews that six Islamic Emirate Force troops had died in the clashes.

"Less than five people were killed and two others were wounded. They were evacuated to the hospital and the martyrs were sent to their provinces. The claims made by the opponents of the Islamic Emirate are absolutely untrue," he said.

Reports of clashes between the forces of the Islamic Emirate and the Resistance Front have been posted on social media over the past several days.

The Panjshir governor's spokesman said at least 10 fighters of the Resistance Front were killed in the clash.

He also said the situation is under control.

"We are present in many areas of Dara, and Abshar and as well as in many areas of Andarab," said Sibghatullah Ahmadi, a spokesman for the Resistance Front.

Meanwhile, the Resistance Front also confirmed six of its fighters were killed and claimed it has control over some parts of Dara and Abshar districts of Panjshir.

However, the Resistance Front claimed it had inflicted heavy casualties on the Islamic Emirate's forces.

"These claims are untrue. There was some gunfire from the mountains. We have taken steps to suppress them," said Abdul Hameed Khurasani, commander of the Nasir Badri troops.

This comes as videos are circulating on social media apparently showing members of the Resistance Front detained by the Islamic Emirate as well as forces of the Islamic Emirate detained by the Resistance Front in Panshir, but the videos have yet to be confirmed.

Resistance Front: 22 Taliban Militants Killed; Taliban: We Had No Casualties in the Panjshir Conflict
9 May 7:03 p.m.
[KhaamaPress] In a statement, Sebghatullah Ahmadi, a spokesman for the National Resistance Front (NRF), claimed that 22 Taliban militants had been killed in battles with the front, but local Taliban leaders in Panjshir refuted the claims, claiming that only three had been wounded.

"Hostilities had grown in Dara district, but a small-scale damage had been done to Taliban troops, including the destruction of three vehicles and the injury of three members," Abu Bakr Siddiqui, spokesman for the Taliban governor in Panjshir province, told the media today, 9th May.

Six Taliban were captured and seven Taliban tanks were entirely destroyed, according to the spokesperson for NRF.

While the spokesman for the NRF claims that the Taliban are under pressure in Panjshir and have suffered casualties, a Taliban spokesman for the province claims that their "operation" to clear members of the NRF in the AbdullahKhel village has forced them to flee to the mountains.

However, public sources in Panjshir province state that two military helicopters evacuated all Taliban bodies and wounded to Kabul yesterday.

The bodies taken to Kabul were also said to have been returned to the provinces, according to the media.

Videos have also surfaced on social media saying that the Taliban abused residents after defeating the National Resistance Front and inflicted high fatalities.

The Taliban have yet to respond, and tensions in Panjshir appear to have escalated.
Posted by: trailing wife || 05/11/2022 01:53 || Comments || Link || E-Mail|| [69 views] Top|| File under: Taliban/IEA
Fifth Column
Antifa Activist Mike Bivins Arrested for 'Racist' Attacks on Portland Synagogues and Mosque – and Media Erase His Connections
[PJMedia] A long-time Antifa
...the armed wing of the Democratic Party...
activist and Leftist video chronicler of the Portland

...a formerly lovely city in Oregon, governed by an unholy alliance of communists, anarchists, and incompetents. In 2017 the city was named as the fifth most business-friendly in the nation. It took only three years for the city to degenerate to the point where it became a national embarrassment, with antifa and Black Lives Matter bullying taxpayers and occasionally shooting one as an example to the others...
protest movement has been arrested for a string of attacks on synagogues and mosques, and the local media seem to be very eager to erase his one-sided, radical ties.
Continued on Page 49
Posted by: trailing wife || 05/11/2022 00:00 || Comments || Link || E-Mail|| [208 views] Top|| File under: Antifa/BLM
India-Pakistan
Sikhs for Justice raises its ugly head in Himachal Pradesh
[OneIndia] Following the incident, all inter-state borders have been sealed. Security has also been heightened at dams, railway stations, bus stands and other vital installations.

A probe has been ordered after Khalistan flags appeared at the main entrance to the Himachal Pradesh assembly complex on Sunday.

The district administration has set up a probe by the SIT to look into the intrusion and preliminary reports indicate that the incident could have taken place last in the night or early morning.
Continued on Page 49
Posted by: trailing wife || 05/11/2022 00:00 || Comments || Link || E-Mail|| [56 views] Top|| File under: Govt of Pakistain Proxies
Four hybrid militants arrested in Bemina Srinagar: police
[GREATERKASHMIR] Police on Tuesday claimed to have arrested four "hybrid"

Lions of Islam

and recovered as many pistols from the possession in Bemina area of Srinagar.

A police

front man

said the the accused were apprehended by Srinagar Police and Army's 2RR.

The identity of the alleged

Lions of Islam

was not immediately known.

"Srinagar Police and Army (2RR) arrested 04 #hybrid #

hard boyz

along with 04 pistols from #Bemina area. Case registered and investigation started, " a police

front man

said.
Posted by: Fred || 05/11/2022 00:00 || Comments || Link || E-Mail|| [37 views] Top|| File under: Govt of Pakistain Proxies
Another militant killed in Anantnag gunfight, toll two: police


A second

holy warrior

was killed in an ongoing

shootout

in Kreeri Dooru area of south Kashmir

...a disputed territory lying between India and Pakistain. After partition, the Paks grabbed half of it and call it Azad (Free) Kashmir. The remainder they refer to as "Indian Occupied Kashmir". They have fought four wars with India over it, the score currently 4-0 in New Delhi's favor. After 72 years of this nonsense, India cut the Gordian knot in 2019, removing the area's special status, breaking off Ladakh as a separate state, and allowing people from other areas to settle (or in the case of the Pandits, to resettle) there....
's

Anantnag district

on Tuesday, police said.

The encounter broke out after security forces cordoned the area following a tip off about the presence of

gunnies

there.
Posted by: Fred || 05/11/2022 00:00 || Comments || Link || E-Mail|| [53 views] Top|| File under: Govt of Pakistain Proxies
Yasin Malik pleads guilty before Delhi court in case related to terrorism
[GREATERKASHMIR] Separatist leader

Mohammad Yasin Malik

on Tuesday pleaded guilty to all the charges, including those under the stringent Unlawful Activities Prevention Act (UAPA), before a Delhi court in a case related to alleged terrorism and secessionist activities that disturbed the Kashmir valley in 2017, court sources said.

They said Malik told the court that he was not contesting the charges levelled against him including section 16 (terrorist act), 17 (raising funds for the terrorist act), 18 (conspiracy to commit terrorist act), and 20 (being member of terrorist gang or organisation) of the UAPA and sections 120-B (criminal conspiracy) and 124-A (sedition) of the Indian Penal Code.

Special Judge Praveen Singh will hear on May 19 the arguments regarding the quantum of sentence for the offences levelled against Malik in which the maximum punishment is life imprisonment.

The court, meanwhile, formally framed the charges against other Kashmiri separatist leaders including Farooq Ahmed Dar alias Bitta Karate, Shabbir Shah, Masarat Alam, Md Yusuf Shah, Aftab Ahmad Shah, Altaf Ahmad Shah, Nayeem Khan, Md Akbar Khanday, Raja Mehrajuddin Kalwal, Bashir Ahmad Bhat, Zahoor Ahmad Shah Watali, Shabir Ahmad Shah, Abdul Rashid Sheikh, and Naval Kishore Kapoor.

The charge sheet was also filed against Lashkar-e-Taiba (LeT) founder Hafiz Saeed and Hizbul Mujahideen chief Syed Salahuddin, who have been declared proclaimed offenders (PO) in the case.

Posted by: Fred || 05/11/2022 00:00 || Comments || Link || E-Mail|| [53 views] Top|| File under: Govt of Pakistain Proxies
Syria-Lebanon-Iran
Israel said to strike Syrian Golan in missile attack; damage reported
[IsraelTimes] Shelling reportedly targets area near Hader, north of Quneitra; unverified report claims 4 missiles launched from jet

A site in southern Syria was damaged in an Israeli missile attack in the pre-dawn hours of Wednesday, Syrian state media reported.

The attack targeted an area near the town of Hader, north of Quneitra in the Syrian Golan Heights, just across the border from Israel, according to the state-run SANA news agency.

There were no reports of injuries, but material damage was caused, SANA reported.

There was no immediate word on what sites were hit.

A Twitter account tracking Israeli military activity in Syria claimed four missiles were launched from a warplane, causing damage to the area.

Video purportedly from the strike shared by the same account and showed projectiles streaking through the sky, followed by loud explosions.

There was no immediate comment from the Israel Defense Forces, which does not normally comment on individual strikes.

Israel has carried out hundreds of sorties over Syria in the last decade, mostly to stymie attempts by Iranian forces to transfer weapons or establish a foothold. On Saturday, Syria said unidentified jets struck in Deir Ezzor, one of several areas where Iranian militiamen are thought to be deployed, though several local media reports said that strike was believed to have been conducted by the US-led coalition operating in the area, not Israel.

In the past, strikes on areas closer to the Israel border in the Syrian Golan have targeted specific individuals suspected of plotting attacks against Israel or in the midst of carrying them out.

In February, Israel allegedly bombed an observation post and "finance building" in the Quneitra area. The military also dropped leaflets over the area warning Syrian regulars that they would be targeted if they allowed Iranian proxy group Hezbollah to operate in the region.

The flyer directly named the Hezbollah official that the IDF believes is facilitating the relationship between the terror group and the Syrian military, Jawad Hasham, the son of Hajj Hasham, who leads Hezbollah's efforts along the Syrian border.

The flyer said Syrian soldiers "repeatedly" allowed Hajj Jawad Hashem "to breach the infrastructure of the Syrian army, including… in the finance building and Rwihinah base," where the overnight strikes took place.

"Those who cooperate with Hezbollah… are targets," it warned.

Similar flyers were also reportedly found in the area last week; however, it was not clear when they were dropped.

Israeli strikes have continued in Syrian airspace, which is largely controlled by Russia, even as ties with Moscow have deteriorated in recent weeks. Israel has found itself at odds with Russia as it has increasingly supported Ukraine, while seeking to maintain freedom of movement in Syria's skies.
Posted by: trailing wife || 05/11/2022 03:08 || Comments || Link || E-Mail|| [80 views] Top|| File under: Hezbollah
Forces Of Government And Opposition Clash In Syria's Idlib
[NPASYRIA] The mutual shelling between the Ottoman Turkish-backed opposition factions and the government forces continued on Tuesday in several areas in northwest Syria.

"The Syrian government forces intensified bombing the posts of the opposition in the villages and towns of al-Fatira, Kafr Aweed, Sufuhn, Kansafra, Fleifel and Deir Sunbul Zawiya Mountain, south of Idlib," military sources told North Press.

The government bombing also struck the villages and towns of Kafr Noran, Sheikh Suleiman, Makalbis, Kafr Ta'al and Taqad in the western countryside of Aleppo, according to the source.

Meanwhile , al-Fateh al-Mubin Operations Room struck the government forces' posts in the 46th Regiment and the town of Urm al-Soghra, west of Aleppo, with heavy artillery," military sources in the opposition told North Press.

The opposition also bombed the government forces' posts in the city of Kafr Nabl and the town of Hazarin, south of Idlib, with heavy artillery shells and rockets, according to the same sources.

Areas in the de-escalation zone in the northwest of Syria continue to witness daily exchange of bombardment between the Ottoman Turkish-backed opposition factions and the government forces.


Posted by: Fred || 05/11/2022 00:00 || Comments || Link || E-Mail|| [58 views] Top|| File under: Sublime Porte
Who's in the News
32
[untagged]
7
Taliban/IEA
4
Govt of Pakistain Proxies
3
Mob Rule
3
Sublime Porte
3
Hezbollah
2
Hamas
2
Commies
1
Antifa/BLM
1
Govt of Iran
1
Houthis
1
Islamic State
Bookmark
E-Mail Me
The Classics
The O Club
Rantburg Store
The Bloids
The Never-ending Story
Thugburg
Gulf War I
The Way We Were
Bio
Merry-Go-Blog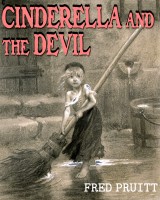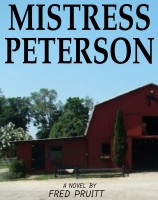 On Sale now!


A multi-volume chronology and reference guide set detailing three years of the Mexican Drug War between 2010 and 2012.

Rantburg.com and borderlandbeat.com correspondent and author Chris Covert presents his first non-fiction work detailing the drug and gang related violence in Mexico.

Chris gives us Mexican press dispatches of drug and gang war violence over three years, presented in a multi volume set intended to chronicle the death, violence and mayhem which has dominated Mexico for six years.
Click here for more information


Meet the Mods
In no particular order...


Steve White
Seafarious
Pappy
lotp
Scooter McGruder
john frum
tu3031
badanov
sherry
ryuge
GolfBravoUSMC
Bright Pebbles
trailing wife
Gloria
Fred
Besoeker
Glenmore
Frank G
3dc
Skidmark
Alaska Paul



Better than the average link...



Rantburg was assembled from recycled algorithms in the United States of America. No trees were destroyed in the production of this weblog. We did hurt some, though. Sorry.
3.234.210.25

Help keep the Burg running! Paypal: