-Great Cultural Revolution
Suspect who knocked man onto NYC train tracks, slashed him is busted: cops
[NYPOST] The knife-wielding man who knocked a

Brooklyn

straphanger onto subway tracks and slashed him during a wild caught-on-video scuffle last week has been arrested, cops said.



Anthony Melendez

, 35, was busted Sunday in connection with the Wednesday morning attack at the Broadway Junction A and C station in East New York, police said.

Footage released by the NYPD over the weekend shows the 52-year-old victim first walking through the station past Melendez, who began to argue with him for an unknown reason, authorities said.

Melendez then jabbed at his adversary, who deflected the weapon and swung at him with what appears to be a jacket, according to the footage and cops.

The men chase each other around the train platform, knocking over the contents of the suspect's shopping cart as other straphangers try to get out of the way, the footage shows.

After a few seconds, the suspect tackled the victim, causing them both to fall onto the southbound tracks, police said.

There, Melendez slashed the victim in the chest, ear, finger and head, cops said.


Posted by: Fred || 05/10/2022 00:00 || Comments || Link || E-Mail|| [108 views] Top|| File under:
Africa North
IS claims responsibility for deadly Sinai attack on military personnelEgypt
[AlAhram] The Islamic State

...formerly ISIS or ISIL, depending on your preference. Before that they were al-Qaeda in Iraq, as shaped by Abu Musab Zarqawi. They're really very devout, committing every atrocity they can find in the Koran and inventing a few more. They fling Allah around with every other sentence, but to hear western pols talk they're not really Moslems....
group

grabbed credit

for the terrorist attack that killed

11 Egyptian

Armed Forces men and injured five others on Saturday in western Sinai.

The terrorist group

grabbed credit

in a statement on Sunday via its Amaq News Agency, which was also released on Telegram, according to AFP.

The so-called '

Wilayat Sina

' ('Sinai Province') — an affiliate of Islamic State in North Sinai — repeatedly

grabbed credit

for several terrorist attacks in North Sinai in recent years.

Thousands of people attended on Sunday the funerals for

the dear departed

soldiers.

The Armed Forces announced in a Saturday statement that it foiled an attack on a water lifting station, noting that the

bully boyz

who carried out the attack are currently being hunted down and besieged in an isolated area in Sinai.


Locals reportedly claimed the bad guys were cornered in the town of Qantara in Ismailia province, but nothing further has been reported from there.

Terrorist attacks in North Sinai have declined in recent years following massive and successive security and military operations.

These attacks targeted security forces, particularly at military and police checkpoints, as well as civilians, causing hundreds of casualties.

Meanwhile,


...back at the abandoned silver mine, the water was up to Jack's neck and still rising. And then he smelled the smoke...


hundreds of

bad boyz were potted

in anti-terror military operations, according to periodical Armed Forces reports.

In 2018, the Armed Forces launched a major counter-terrorist drive titled 'Comprehensive Operation Sinai 2018' that has succeeded in almost eradicating terrorism from North Sinai as well as the Nile Delta and desert areas.
Posted by: trailing wife || 05/10/2022 00:00 || Comments || Link || E-Mail|| [83 views] Top|| File under: Islamic State
India-Pakistan
'Khalistan' Referendum Call: Himachal Pradesh on high alert, borders sealed
[OneIndia] Himachal Pradesh on high alert after

Khalistan




...Khalistan is the idea of an independent Sikh homeland in the Indian (and Pak, but they don't dwell on that) Punjab. The local troublemakers are financed by the Sikh diaspora, who love the idea of the folks they left behind murdering their neighbours before dying romantically for a hopeless idea, with training and additional funding from Pakistain's ISI via Lashkar-e-Taiba as yet another arrow aimed at the Indian throat...

flags were found tied on the main gate and slogans scrawled on the walls of the Himachal Pradesh Legislative Assembly complex on Sunday.

The flags, which were removed by the administration, were put up on the outer side of the gate number one of the assembly complex.

Amid some pro-Khalistan activities in parts of Himachal and other neighbouring states and the announcement of June 6 as Khalistan "referendum day", the state police chief also ordered the "sealing" of the border and beefing up state-wide security at sensitive and crowded places.

The state border has been "sealed" to regulate movements of suspicious elements across it and keeping a strict vigil there, the HP police said said.

Himachal Pradesh Director General of Police Sanjay Kundu said Pannun has been booked as the main accused under section 13 of the Unlawful Activities Prevention Act and sections 153 A and 153 B of the India Penal Code, besides section 3 of the HP Open Places (Prevention of Disfigurement) Act, 1985.

While section 13 of the UAPA pertains to the offence of inciting or abetting terror acts, sections 153 A and 153 B of the IPC deal with the offences of promoting communal or sectarian divides and animosity.

Condemning the incident, Chief Minister Thakur said the culprits will be caught soon.

"I condemn the cowardly incident of raising Khalistan flags at the gate of Dharamshala Assembly Complex in the dark of night. Only the winter session of the assembly is held there, and hence require tighter security arrangements during that time only," he tweeted. "Taking advantage of this, the cowardly incident was carried out, but the government will not tolerate it. Wherever the culprits are, they will be caught soon.

Strict action will be taken against the perpetrators of this incident," Thakur said. SDM, Dharamshala, Shilpi Beakta said, "It is an alert call for us." "We received an information this morning around 7.30am. We have removed the flags and walls have been painted again. We are inquiring about the matter and are going to register a case under relevant sections of Himachal Pradesh Open Places (Prevention of Disfigurement Act), 1985."

The rest of the details can be shared after investigation, she added.
Posted by: trailing wife || 05/10/2022 01:33 || Comments || Link || E-Mail|| [73 views] Top|| File under: Govt of Pakistain Proxies
Iraqi forces arrest An ISIS member who killed a police office


On Monday, a joint security force arrested a terrorist who killed a policeman before the liberation operations in

Dujail district

, south of Saladin governorate.

The Iraqi Security Media Cell announced that a joint intelligence force from the Samarra and Dujail Operations Commands and the Commandos Regiment ambushed an ISISA MEMBER in the Albu Hamid area of Dujail and arrested him for killing a police officer in

Qara Gul

before the liberation operations.

Posted by: badanov || 05/10/2022 00:08 || Comments || Link || E-Mail|| [61 views] Top|| File under: Islamic State
Iraqi Police arrest a prominent ISIS member west of Baghdad


On Monday, the Federal Police announced the arrest of a terrorist west of Baghdad.

In a statement, the Police said, "the Second Regiment, Fifth Brigade, arrested the ISIS member

Abu Suleiman

in the

Ghazaliya

area in Baghdad."

The terrorist was handed over to the relevant authorities for investigation and trial.
Posted by: badanov || 05/10/2022 00:07 || Comments || Link || E-Mail|| [56 views] Top|| File under: Islamic State
Israel-Palestine-Jordan
IDF raids terrorists' hometowns, arrests 4 for allegedly aiding attacks
[IsraelTimes] Troops operate in Rummanah and Qarawat Bani Hassan following deadly terror attacks in Elad and Ariel; 11 others arrested across West Bank

Security forces raided the hometowns of recent Paleostinian

Lions of Islam

in the predawn hours of Monday and arrested several suspects wanted for involvement in a series of deadly attacks, the military said.

In Rummanah near Jenin, two Paleostinians were arrested on suspicion that they aided two

Lions of Islam

who hacked three Israelis to death with an axe in the central city of Elad on Thursday, the Israel Defense Forces said.

The two terrorists, As'ad Yusef As'ad al-Rifa'i, 19, and Subhi Emad Sbeihat, 20, were arrested Sunday morning in a forested area near Elad, about a kilometer from the scene of the attack. Later on Sunday, troops entered Rummanah to map out their residences ahead of a potential demolition.

In Qarawat Bani Hassan, troops detained two Paleostinians suspected of aiding two members of the

Hamas, a regional Iranian catspaw,

terror group who killed a security guard at the entrance of Ariel, a nearby settlement, in late April.

Youssef Sameeh Assi and Yahya Marei were arrested a day after the deadly attack. The IDF has since mapped out their homes ahead of a potential demolition, and arrested another suspect who allegedly helped the pair commit the attack.

In other areas of the West Bank, troops detained 11 others over suspected involvement in terror activities, the IDF said. Two firearms were also seized in the town of Azzun.
Posted by: trailing wife || 05/10/2022 01:34 || Comments || Link || E-Mail|| [54 views] Top|| File under:
Palestinians hurl Molotov cocktails at Israeli bus in the West Bank
[IsraelTimes] Paleostinians hurl several Molotov cocktails at an Israeli bus on Route 55 in the West Bank.

No injuries are caused in the incident between Azzun and Ma'ale Shomron, according to the Rescuers Without Border emergency service.

The

Molotov cocktail

s caused a small brush fire in the area that was extinguished by firefighters.
Posted by: trailing wife || 05/10/2022 01:13 || Comments || Link || E-Mail|| [92 views] Top|| File under:
Police say they detained 501 Palestinians in Israel illegally over past day
[IsraelTimes] Police say they have detained 501 Paleostinians who were in Israel illegally over the past day.

Authorities have stepped up actions against illegals, as some have been involved in a recent wave of terror attacks against Israelis.

The police say forces are operating "openly and clandestinely at all times" against illegal entry.

It also says 51 people have been arrested for helping people to enter illegally, employing them or housing them.
Police said that in total, 851 Palestinians and 91 people suspected of aiding them have been arrested so far in the operation.
Posted by: trailing wife || 05/10/2022 01:10 || Comments || Link || E-Mail|| [61 views] Top|| File under:
IDF arrests three suspected of arms smuggling on Lebanon border
[IsraelTimes] The Israel Defense Forces says it has arrested three suspects during an alleged attempt to smuggle weapons into Israel from Lebanon Hezbollahstan

...a strong argument in favor of European colonialism, even French colonialism...
The military says troops operating security cameras identified the three approaching the border near the town of Ghajar.

The suspects left a bag in the area with five MP5 sub-machine guns and ammunition, according to the military.

Troops and

coppers

were dispatched to the scene and the men were arrested.
Posted by: trailing wife || 05/10/2022 01:10 || Comments || Link || E-Mail|| [37 views] Top|| File under:
Relaxing on His Porch, Israeli Spies Palestinian Terrorist and Shoots Him Dead with M16
There are a million stories in the little country. This is one of them.
[Breitbart] An Israeli man was sipping tea with his family on the porch of his home in the West Bank settlement of Tekoa on Sunday evening when he spotted an armed Palestinian trying to scale the security fence. The man, a father of seven, rushed his family inside and grabbed his M16 rifle and shot the terrorist.

"I was sitting with my wife and children on the balcony and we drank a cup of tea," Yair Maimon recounted. "Suddenly I saw a guy climbing a pole in a fence next to my house. I shouted at him 'Who are you?' And he mumbled something indecipherable. I immediately realized it was a terrorist attack. I rushed my wife and children inside the house, and told them to close the doors. I took out the gun.

"I immediately went outside and realized that the terrorist had managed to get to the parking lot of the house. I heard a rustling noise from the bushes, I turned around and saw him in front of my eyes with the knife in hand. I immediately fired several bullets until he was neutralized. It could've ended very differently."

As a civilian member of the settlement's security team, Maimon is allowed to possess a weapon.

His 13-year-old daughter caught the whole incident on her camera phone. She can be heard saying "Die!" to the terrorist once her father had shot him, before bursting into tears and exclaiming, "Mommy!"
Posted by: Besoeker || 05/10/2022 01:06 || Comments || Link || E-Mail|| [245 views] Top|| File under:
Police officer stabbed in neck at Jerusalem's Damascus Gate; attacker shot
[IsraelTimes] Cop moderately

maimed

after suspect draws knife during questioning in police holding area overlooking Old City entrance

A police officer was stabbed and moderately hurt by a Paleostinian assailant at Jerusalem's

Damascus Gate

on Sunday evening, Israeli officials said.

The alleged attacker — a Paleostinian from the West Bank, illegally in Israel — was taken into a police booth that overlooks the entrance to the Old City for questioning, after officers found him to be suspicious, according to police.

The assailant then drew a knife and stabbed the officer in the neck, medics said.

Other officers at the scene shot the man, police said. He was listed

at death's door

and was taken to Hadassah Hospital in Ein Karem for further medical treatment.

The alleged assailant was named as 20-year-old Nadheer Marzouq, from the West Bank town of

Abwein

, north of Ramallah, according to his lawyer Khaldoun Najm.

"He's

at death's door

. He's ventilated in an induced coma and his life is very much in danger," Najm said in a phone call.

Najm charged that the police had focused on treating the

maimed

officer and had "left [Marzouq] to bleed out."

Police said the suspect was carrying a second knife.

"The

coppers

acted courageously while engaging a person who aroused their suspicion, and thus effectively prevented harm to innocent civilians," the Israel Police said in a statement.

In response, officers closed off the area and other entrances to the Old City.

The attack came hours after two Paleostinians were arrested for a deadly terror attack last week in the central city of Elad last week.

Posted by: trailing wife || 05/10/2022 00:00 || Comments || Link || E-Mail|| [57 views] Top|| File under:
Palestinian shot dead after infiltrating West Bank settlement with knife – IDF
[IsraelTimes] Tekoa security officer opens fire after armed suspect enters community, approaches his home; no Israelis hurt in incident;

Hamas, the well-beloved offspring of the Moslem Brotherhood,

claims Muatasem Atallah, 17, as terror group member

A Paleostinian armed with a knife was

rubbed out

after apparently infiltrating the West Bank settlement of

Tekoa

on Sunday night.

The suspect was shot by a security officer at the entrance to his home, near the community's perimeter fence.

Large military forces were scanning the area for other possible suspects, according to the Israel Defense Forces.

"IDF forces were rushed to the scene and are now searching for more suspects in the area," the military said in a statement.

Sirens resounded in the settlement and residents were told to lock their doors. The Rescuers Without Borders emergency service said there were no other injuries in the incident.

The incident came shortly after a Paleostinian man — who had illegally entered Israel — stabbed a police officer in the neck at Jerusalem's Damascus Gate.
Posted by: trailing wife || 05/10/2022 00:00 || Comments || Link || E-Mail|| [61 views] Top|| File under: Hamas
Aleppo Countryside Endures Shelling By Turkish Forces, Opposition


Since early hours on Monday, the Turkish forces have been targeting villages in the northern countryside of

Aleppo

, northern Syria, reporting no human losses.

The Turkish artillery targeted each of the villages Smoqa and Umm al-Hosh in the northern countryside of Aleppo with four shells each, a military source said.

Residents of the aforementioned villages "were horrified" by the attack compelling them to stay at homes, residents of the villages told North Press.

Villages in the northern countryside of Aleppo including Smoqa, Ziwaniya and Shaala were pounded by the Turkish artillery before midnight on Sunday.

Since early May, the Turkish forces and the Turkish-backed armed Syrian opposition factions have escalated the shelling of villages in Aleppo northern countryside.
Posted by: badanov || 05/10/2022 00:14 || Comments || Link || E-Mail|| [54 views] Top|| File under: Sublime Porte
SDF Conducts Successful Operation Against ISIS In Deir Ez-Zor – Coalition


Syrian Democratic Forces (SDF) launched on Sunday a successful attack against a weapons' facilitator of ISIS in al-

Busayrah

town, east of

Deir ez-Zor

, eastern Syria.

A source of the US-led Global Coalition said "The SDF conducted a successful operation against a Da'esh weapons and lethal aid facilitator who supplied weapons and illegal equipment into the Euphrates river Valley."

The SDF keeps pursuing ISIS sleeper cells in Deir ez-Zor eastern countryside with the aim to maintain security and stability of the region.

On May 7, the SDF arrested 4 ISIS members with rockets and IED materials in possession in Deir ez-Zor.

"The SDF will continue to fight Da'esh until they are all gone from Syria. The protection and safety of the people of Syria will always be a priority of the SDF," the coalition source added.

On Sunday, a joint training between the SDF and the Global Coalition was attacked with rockets in Deir ez-Zor eastern countryside.
Posted by: badanov || 05/10/2022 00:13 || Comments || Link || E-Mail|| [51 views] Top|| File under: Islamic State
Who's in the News
35
[untagged]
6
Islamic State
3
Sublime Porte
2
Hamas
2
Commies
2
Govt of Pakistain Proxies
1
Tin Hat Dictators, Presidents for Life,
1
Banditti
1
[untagged]
1
Antifa/BLM
1
Mob Rule
1
Palestinian Authority
Bookmark
E-Mail Me
The Classics
The O Club
Rantburg Store
The Bloids
The Never-ending Story
Thugburg
Gulf War I
The Way We Were
Bio
Merry-Go-Blog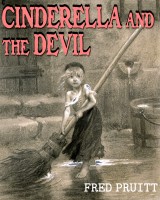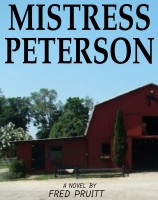 On Sale now!


A multi-volume chronology and reference guide set detailing three years of the Mexican Drug War between 2010 and 2012.

Rantburg.com and borderlandbeat.com correspondent and author Chris Covert presents his first non-fiction work detailing the drug and gang related violence in Mexico.

Chris gives us Mexican press dispatches of drug and gang war violence over three years, presented in a multi volume set intended to chronicle the death, violence and mayhem which has dominated Mexico for six years.
Click here for more information


Meet the Mods
In no particular order...


Steve White
Seafarious
Pappy
lotp
Scooter McGruder
john frum
tu3031
badanov
sherry
ryuge
GolfBravoUSMC
Bright Pebbles
trailing wife
Gloria
Fred
Besoeker
Glenmore
Frank G
3dc
Skidmark
Alaska Paul



Better than the average link...



Rantburg was assembled from recycled algorithms in the United States of America. No trees were destroyed in the production of this weblog. We did hurt some, though. Sorry.
44.200.137.63

Help keep the Burg running! Paypal: