Afghanistan
Taliban Rescued An Eight-Year-Old Child From Kidnappers in Paktika
[Khaama (Afghanistan)] Taliban

...Arabic for students...
security authorities in Paktika


...which coincidentally borders South Wazoo...


province say they have rescued a minor girl from kidnappers in Sharana, the central district of province.

The girl was kidnapped in Mutakhan district, according to the Bakhtar news agency, citing the security chief of the Taliban police headquarters in Paktika.

According to him, the kidnappers clothed the girl in boys clothes and cut her hair short.

The girl was rescued in Sharana, the

placid provincial capital

, according to a

front man

for the Taliban's Paktika police chief, but no arrests were made.

The incidence of kidnappings has recently surged in the country's southeastern areas. The majority of kidnappings in these provinces are perpetrated for extortion and ransom.


Posted by: Fred || 05/09/2022 00:00 || Comments || Link || E-Mail|| [336109 views] Top|| File under: Taliban/IEA
Afghanistan's Taliban order women to cover up head to toe
[AyPee] Afghanistan's Taliban

...mindless ferocity in a turban...
rulers on Saturday ordered all Afghan women to wear head-to-toe clothing in public — a sharp, hard-line pivot that confirmed the worst fears of rights activists and was bound to further complicate Taliban dealings with an already distrustful international community.The decree says that women should leave the home only when necessary, and that male relatives would face punishment — starting with a summons and escalating up to court hearings and jail time — for women's dress code violations.

It was the latest in a series of repressive edicts issued by the Taliban leadership, not all of which have been implemented. Last month, for example, the Taliban forbade women to travel alone, but after a day of opposition, that has since been silently ignored.

On Sunday in the capital, Kabul, many women on the street were wearing the same large shawls as before. Women also arrived unaccompanied at Kabul International Airport, while in the city women boarded small buses alone.

The United Nations


...boodling on the grand scale...


Assistance Mission in Afghanistan said it was deeply concerned with what appeared to be a formal directive that would be implemented and enforced, adding that it would seek clarifications from the Taliban about the decision.




Posted by: Fred || 05/09/2022 00:00 || Comments || Link || E-Mail|| [336089 views] Top|| File under: Taliban/IEA
Africa Horn
Gunmen kill three IDPs in South Darfur camp
[SUDANTRIBUNE] Gunmen killed three people in an attack on a youth football team in South Darfur's Kalma camp on Saturday.

Kalma is home to over 100,000 displaced people who fled their areas and villages during the counterinsurgency campaign launched by Sudanese government

bully boyz

in 2003.

In a statement to the Sudan Tribune, the general coordinator of the displaced people camps in Darfur Yagoub Fori accused a government force without indicating their affiliation of attacking a training of the youth football team, organized by the junior team in Kalma camp.

"The perpetrators shot at the young men, killing three of them on the spot and wounding four others," he said."

"The assailants belong to a well-known regular force as it is confirmed by the license plate number of their vehicle," he stressed.

Speaking about the circumstances of the incident, Ezaldin Musa, a resident of the camp, told Sudan Tribune that the football team objected to the intrusion of the

button men

into the training field.

"In response, the

gunnies

fired several rounds of bullets at the youth before fleeing," he added.


Posted by: Fred || 05/09/2022 00:00 || Comments || Link || E-Mail|| [336109 views] Top|| File under: Banditti
Africa North
At least 11 Egyptian soldiers killed in armed attack in Sinai
[HODHODYEMENNEWS] At least 11 members of the Egyptian military, including an officer, have been killed in an armed attack on the Sinai Peninsula, an army

front man

said.

Five security personnel were also injured in the attack, the army

front man

has said, adding that the security forces "foiled a terrorist attack" on a water-lifting station east of the Suez Canal.

"The terrorist elements are being chased and besieged in one of the isolated areas in Sinai," the

front man

added in a statement on Saturday, AlJazeera reported.

The military gave no further details or the attack's precise location, but two northern Sinai residents told

News Agency that Dare Not be Named

the attack took place in the town of

Qantara

in the province of

Ismailia

, which stretches eastwards from the Suez Canal.

No group

grabbed credit

for Saturday's ambush, one of the deadliest attacks against Egyptian security forces in recent years.

Last week, suspected fighters blew up a natural gas pipeline in northern Sinai's town of Bir al-Abd, causing a fire but no casualties.

Posted by: Fred || 05/09/2022 00:00 || Comments || Link || E-Mail|| [336154 views] Top|| File under: Islamic State
Arabia
Two commanders of UAE-backed mercenaries killed in Al-Qaeda attack
[HODHODYEMENNEWS] The UAE-backed Southern Transitional Council ( STC) militia mourned two of its military commanders, who were killed along with a number of its

Death Eaters

in an attack by al-Qaeda operatives in

Dhalea province

, southern Yemen


...an area of the Arabian Peninsula sometimes mistaken for a country. It is populated by more antagonistic tribes and factions than you can keep track of...


The commander of counter-terrorism in the STC, Mohammed al-Shubji, and the deputy commander of the Security Belt in Dhalea were killed on Friday evening in armed

festivities

with elements believed to be affiliated with the al-Qaeda in the Arabian Peninsula
...the latest incarnation of various Qaeda and Qaeda-allied groups, including the now-defunct Aden-Abyan Islamic Army that boomed the USS Cole in 2000...
(AQAP), the STC said in a statement .

"There is a plot to export terrorism to the south again, by releasing dozens of terrorist elements from the prisons of the Islah Party in the first military region in the city of Seiyun of Hadhramaut province," the statement read.

The STC vowed to continue the battle in order to "eradicate terrorism and all those behind it."

On Friday, elements believed to be affiliated with al-Qaeda infiltrated the border governorate of

Bayda

with the A

Shu'ayb district

, and were arrested in the city of al-

Awabel

, before a military force arrived and took them to Dhalea and without verifying their identities, STC media reported.

According to the sources, upon their arrival at the Security Belt headquarters in the city, the armed elements began firing at the security forces headquarters, resulting in several deaths and injuries on both sides.

Posted by: Fred || 05/09/2022 00:00 || Comments || Link || E-Mail|| [336122 views] Top|| File under: al-Qaeda in the Arabian Peninsula
Iraq
Three ISIS Leaders arrested in Baghdad
[ALGHADEERTV] The Federal Intelligence agency announced arresting three ISIS leaders in Baghdad.

The Agency said in a statement that the agency had been planning for the operation, in which the

holy warriors

were arrested, for several days.

According to the statement, the perpetrators are wanted per article 4/Terrorism.

The

holy warriors

confessed to carrying out terrorist attacks in the al-

Anbar

governorate and participated in others against the security forces and civilians in

Raqqa

, Syria.

Posted by: Fred || 05/09/2022 00:00 || Comments || Link || E-Mail|| [336104 views] Top|| File under: Islamic State
Israel-Palestine-Jordan
Police arrest 314 Palestinian illegally residing in Israel over weekend
[IsraelTimes] Police say they arrested 314 Paleostinians who were illegally residing in Israel over the weekend in a crackdown following last week's terror attack in Elad.

The suspects in that attack were a pair of Paleostinian workers who crossed into Israel from the West Bank illegally through a hole in the security barrier.

In addition to the 314, roughly 40 others were arrested for illegally employing, transporting and providing lodging to illegal workers, police say.
Posted by: trailing wife || 05/09/2022 08:33 || Comments || Link || E-Mail|| [336087 views] Top|| File under:
Unarmed Palestinian shot dead trying to illegally cross West Bank security barrier
[IsraelTimes] Mahmoud Sami Khalil Aram sought to cross for unknown reasons near

Tulkarem

; army says he was shot by troops seeking to arrest him

Israeli troops opened fire and killed an unarmed Paleostinian man attempting to cross the security fence into central Israel on Sunday afternoon, the army said.

The Paleostinian Authority health ministry confirmed the death of the man, identifying him as Mahmoud Sami Khalil Aram. Health officials called him a "young man," but did not immediately give his age.

According to the military, Aram sought to cross the security barrier illegally near Tulkarem in the northern West Bank.

"The troops shot toward him in accordance with the arrest procedure. The suspect was evacuated for medical treatment," the army said.

Under the rules of engagement, Israeli soldiers are allowed to open fire in order to arrest suspects. An Israeli army later spokesperson confirmed Aram was unarmed.

Tens of thousands of Paleostinians are estimated to cross the security barrier illegally to work in Israel. In recent weeks, several

faceless myrmidons

have also exploited gaps in the fence to arrive in Israeli cities and commit attacks.
Posted by: trailing wife || 05/09/2022 08:32 || Comments || Link || E-Mail|| [336083 views] Top|| File under:
Israel reopens West Bank crossings; Gaza to remain shut 'until further notice'
[IsraelTimes] Closures, initially imposed over Memorial and Independence Days, were extended after deadly Elad attack; IDF bars residents of Rummanah, hometown of attackers, from entering Israel

"Following an assessment of the security situation, it has been decided this evening (Sunday) to open the crossings in the Judea and Samaria area, except for residents of the village of Rummanah — where the

Lions of Islam

who committed the terror attack in Elad lived — in the Jenin district," said a statement from COGAT, Israel's military liaison to the Paleostinians.

The statement said that "until further notice, the Erez Crossing will remain closed to passage for residents of the Gazoo
...Hellhole adjunct to Israel and Egypt's Sinai Peninsula, inhabited by Gazooks. The place was acquired in the wake of the 1967 War and then presented to Paleostinian control in 2006 by Ariel Sharon, who had entered his dotage. It is currently ruled with an iron fist by Hamaswith about the living conditions you'd expect. It periodically attacks the Hated Zionist Entity whenever Iran needs a ruckus created or the hard boyz get bored, getting thumped by the IDF in return. The ruling turbans then wave the bloody shirt and holler loudly about oppression and disproportionate response...
Strip."

However,


some men learn by reading. A few learn by observation. The rest have to pee on the electric fence for themselves...


it noted that "passage will be permitted only in humanitarian, medical, and exceptional cases and subject to approval from the head of COGAT."

The situation will be reassessed later in the week, the statement said.

The shutdown in the West Bank had only applied to Paleostinians. Checkpoints used by Israelis and foreign nationals to enter and exit the West Bank remained open as usual.

Most of the Paleostinians impacted are those who hold permits to work in Israel. About 140,000 West Bank Paleostinians work in Israel and in Israeli settlements. Another 20,000 Paleostinians from Gaza hold permits to work in Israel.

On Thursday, two Paleostinians hacked three Israelis to death with axes in Elad, a majority ultra-Orthodox city in central Israel, Israeli officials said. Police apprehended them earlier Sunday after a long manhunt.
Posted by: trailing wife || 05/09/2022 02:24 || Comments || Link || E-Mail|| [336104 views] Top|| File under: Hamas
Terrorists responsible for Elad ax murders have been captured
May 8 (UPI) -- Two men accused of killing three people in an attack in the Israeli city of Elad were arrested by Israeli forces Sunday, security officials said.

The two suspects, 19-year-old As'ad Yousef As'ad al-Rifa'i and 20-year-old Subhi Emad Sbeihat, were arrested in a forested area near

Elad

, Israel Defense Forces, Shin Bet security agency and Israel police said in a joint statement.

"A joint team spotted the two suspicious figures near a quarry," the joint statement said.

The men were unarmed at the time of the arrest but axes used in the attack were later found by security forces nearby.
They were arrested about a kilometer from the scene of the attack.

Al-Rifa'i confessed to security forces that he committed the axe attack with Sbeihat, killing Oren Ben Yiftah, a 35-year-old driver from Lod, and Elad residents Yonatan Havakuk and Boaz Gol, both in their 40s.

The Israeli military said Sunday that troops were operating in Rummanah, the hometown of two suspects, in order to map out their residences ahead of a potential demolition.

Israel regularly demolishes the homes of Paleostinians accused of carrying out deadly terror attacks as a matter of policy.



Still more from the Times of Israel at 8:00 a.m. ET:

Elad victim reportedly in WhatsApp group that organized ferrying of illegal workers

Oren Ben Yiftah, who drove a pair of Paleostinian

turbans

to Elad before they murdered him and proceeded to kill two others, was part of a WhatsApp group that organized the ferrying of illegal Paleostinian workers, Channel 12 reports.

Tens of thousands of Paleostinians are estimated to cross the security barrier illegally to work in Israel. The IDF has sought to crack down on the phenomenon during the recent wave of attacks, after long turning a blind eye due to the belief that there was a joint Israeli and Paleostinian interest in allowing in cheap labor.

Yiftah received a message on the day of the attack updating him that two Paleostinians had crossed illegally from the West Bank and were waiting for a ride, Channel 12 says.
Posted by: Lord Garth || 05/09/2022 00:00 || Comments || Link || E-Mail|| [336109 views] Top|| File under: Hamas
Syria-Lebanon-Iran
Syrian Soldier Wounded In Syria's Aleppo - Russian Reconciliation Center
[NPASYRIA] One Syrian soldier was

maimed

in an attack lunched by

forces of Evil

in Idlib countryside, northwest Syria, the Russian Reconciliation Center for Syria announced on Saturday.

"Hay'at Tahrir al-Sham, formerly al-Nusra, before that it was called something else

...al-Qaeda's Syrian affiliate, from which sprang the Islamic State...
(HTS, formerly Jabhat al-Nusra


...formally Jabhat an-Nusrah li-Ahli al-Sham (Support Front for the People of the Levant), also known as al-Qaeda in the Levant. They aim to establish a pan-Arab caliphate. Not the same one as the Islamic State, though .. ...


) shelled the de-escalation zone in Idlib during the past 24 hours," Oleg Zhuravlev, deputy chief of the Russian Reconciliation Center for Syria, announced.

"One Syrian soldier was

maimed

as a result of the artillery shelling carried out by bandidos

snuffies

from al-Fatir area on government forces' positions in the Khazari area," Zhuravlev added.

Early this month, the Russian Reconciliation Center for Syria announced that three Syrian soldiers were

maimed

in different attacks lunched by

forces of Evil

in Aleppo and Latakia.

Although the de-escalation zone in northwest Syria is subject to a Russian-Ottoman Turkish ceasefire agreement signed in March 2020, the area witnesses frequent bombardment despite the entry of the ceasefire into force.
Posted by: Fred || 05/09/2022 00:00 || Comments || Link || E-Mail|| [336099 views] Top|| File under: Govt of Syria
Who's in the News
42
[untagged]
3
Hamas
2
Islamic State
2
Banditti
2
Taliban/IEA
1
Govt of Pakistain Proxies
1
Govt of Syria
1
Lashkar e-Taiba
1
Sublime Porte
1
[untagged]
1
al-Qaeda in the Arabian Peninsula
1
Antifa/BLM
1
Devout Moslems
1
Govt of Iran Proxies
Bookmark
E-Mail Me
The Classics
The O Club
Rantburg Store
The Bloids
The Never-ending Story
Thugburg
Gulf War I
The Way We Were
Bio
Merry-Go-Blog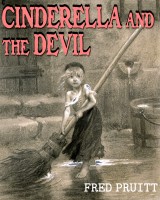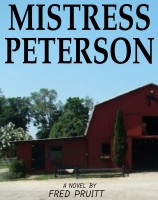 On Sale now!


A multi-volume chronology and reference guide set detailing three years of the Mexican Drug War between 2010 and 2012.

Rantburg.com and borderlandbeat.com correspondent and author Chris Covert presents his first non-fiction work detailing the drug and gang related violence in Mexico.

Chris gives us Mexican press dispatches of drug and gang war violence over three years, presented in a multi volume set intended to chronicle the death, violence and mayhem which has dominated Mexico for six years.
Click here for more information


Meet the Mods
In no particular order...


Steve White
Seafarious
tu3031
badanov
sherry
ryuge
GolfBravoUSMC
Bright Pebbles
trailing wife
Gloria
Fred
Besoeker
Glenmore
Frank G
3dc
Skidmark



Better than the average link...



Rantburg was assembled from recycled algorithms in the United States of America. No trees were destroyed in the production of this weblog. We did hurt some, though. Sorry.
34.204.181.91

Help keep the Burg running! Paypal: