Africa Horn
How Al-Shabaab militants ran over AU forces base in Somalia
[Garowe] The al-Shabaab

...... the Islamic version of the old Somali warlord...


Lions of Islam

reverted to the traditional "provocative" method of raiding military bases, before opening fire on their target during the Tuesday morning raid at

El-Baraf

Forward Operating Base, which hosts Burundi National Defense Forces [BNDF].

Multiple reports indicate the

Lions of Islam

used three suicide

boom-mobile

s outside the military base which went kaboom! before they

shot up

the soldiers who were present at the base. The

Lions of Islam

also surrounded the entire base during the fight.
Continued on Page 49
Posted by: trailing wife || 05/06/2022 01:25 || Comments || Link || E-Mail|| [336084 views] Top|| File under: al-Shabaab (AQ)
Britain
UK arrests suspected migrant boat 'kingpin'
[Rudaw] The UK's National Crime Agency announced Wednesday it had arrested the suspected leader of an international criminal operation supplying small boats to people smugglers taking migrants colonists across the Channel.

The numbers of migrants colonists crossing the busy shipping lane from northern

La Belle France

is at record levels, prompting a UK crackdown, including controversial proposals to send those arriving to Rwanda.

The NCA said it had arrested "alleged small boats kingpin" Hewa Rahimpur, originally from Iran, at his workplace in east London, following a joint operation by UK and Belgian law enforcement agencies.

It said Rahimpur, 29, was wanted in Belgium on suspicion of being the leading figure in a network that prosecutors there say is involved in "supplying significant numbers of small boats to people smugglers".

It tweeted footage of agents snapping handcuffs on the man as he sat in a black Mercedes car.

"Rahimpur stands accused of being a major player in what we would say is one of the most significant criminal networks involved in supplying boats to people smugglers," NCA deputy director of investigations Jacque Beer said in a statement.

"Many of the criminal gangs involved in these crossings are based outside of the UK, but where we do find they have a UK footprint we will act swiftly to disrupt and dismantle them."

Rahimpur is accused of sourcing boats in The Sick Man of Europe Turkey

...the only place on the face of the earth that misses the Ottoman Empire...
and getting them delivered to Germany, Belgium and the Netherlands.

He then allegedly directed members of his organization to take them to the Channel coast in northern

La Belle France

for use by migrants colonists.

He will appear in court in London Thursday for the start of extradition proceedings.

His arrest followed close co-operation between the NCA, the Europol Migrant Smuggling Centre and its counterparts in Belgium, said the UK agency.

In West Flanders, Belgium, prosecutor Frank Demeester said: "The Belgian police and judiciary invest a lot of capacity in the fight against human smuggling, and we will continue to do so in co-operation with our partners in the neighbouring countries."

The NCA has repeatedly appealed to the UK maritime industry to look out for purchases of boats and equipment by organised criminal gangs.

"One of the ways we are seeking to disrupt these people smuggling networks is through targeting their supply of boats," said Andrea Wilson, the NCA's deputy director of organised immigration crime.
Posted by: trailing wife || 05/06/2022 01:25 || Comments || Link || E-Mail|| [336079 views] Top|| File under: Migrants/Illegal Immigrants
British Court Accuses Pub Owner Of Funding ISIS In Syria
[NPASYRIA] A British court accused a former pub owner of funding the Islamic State
...formerly ISIS or ISIL, depending on your preference. Before that they were al-Qaeda in Iraq, as shaped by Abu Musab Zarqawi. They're really very devout, committing every atrocity they can find in the Koran and inventing a few more. They fling Allah around with every other sentence, but to hear western pols talk they're not really Moslems....
(ISIS) in Syria. The defendant is believed to have taken advantage of the UK government's Bounce Back Loan Scheme to send thousands of British pounds in cash to the ISIS terrorist organization in Syria.

According to the Guardian, Tarek Namouz, 42, a former pub owner from London of no fixed address, faces eight charges of entering into a terror funding arrangement on dates between November 2020 and May 2021. He is also accused of two counts of possessing terrorist information, with no further details.

Prosecutor Jonathan Polnay said it was alleged that the defendant sent "the proceeds of coronavirus (aka COVID19 or Chinese Plague)

...the twenty first century equivalent of bubonic plague, only instead of killing off a third of the population of Europe it kills 3.4 percent of those who notice they have it. It seems to be fond of the elderly, especially Iranian politicians and holy men...
bounce back funding loans to ISIS."

The bounce back loan scheme was introduced in the UK in May 2020, six weeks into the country's first COVID-19 lockdown. The scheme was aimed at supporting small British businesses, with £47bn paid out in loans from commercial banks guaranteed by the state.

The defendant's lawyer said that his client "intends to appeal the charges" and would file a petition to appeal in July.
Posted by: Fred || 05/06/2022 00:00 || Comments || Link || E-Mail|| [336110 views] Top|| File under: Islamic State
Europe
Pakistani man shot in Greece in suspected hate crime
[Dawn] A Pak worker was shot in the head in Greece in a suspected hate crime ahead of a key appeal trial involving the notorious neo-Nazi

...adherents of a philosophy that was seen even at the time as pure evil, which makes them either consciously and purely evil, or attention-seeking ratbags. Pick one, or both....
group Golden Dawn, an anti-racism group said on Wednesday.

The Keerfa group said Ali Riaz, 26, had been repeatedly fired at by a passing taxi driver in central Athens on Monday as he and other

Moslem

s were returning from prayers to mark the end of Ramazan.

Doctors later removed a pellet from his left temple, the group said.

"I did not see his face ... but he was white," Riaz told state TV ERT.

The incident comes ahead of an appeals trial on June 15 involving dozens of members of the Golden Dawn group, formerly Greece's third most popular party.

In a ruling in October 2020, Golden Dawn leader Nikos Michaloliakos and nearly 60 other members were found guilty of participation in a criminal organization.

Crimes attributed to the group included the murder of a Greek anti-racism rapper and the serious beating of an Egyptian fisherman.

Of the 57 people convicted in 2020, 40 were jugged
Drop the rod and step away witcher hands up!
and 35 are still in prison.

Golden Dawn, a xenophobic and anti-Semitic organization, existed on the fringes of Greek politics until the country's 2010 debt crisis.

It capitalised on public anger over immigration and austerity cuts, entering parliament for the first time in 2012 with a total of 18 seats.

Three years later, Golden Dawn emerged as the third most powerful political force in the country.

One of the Golden Dawn cadres jugged
Drop the rod and step away witcher hands up!
in 2020 is former party

front man

, Ilias Kasidiaris. He has formed a new nationalist party that polls at under two per cent.
Posted by: trailing wife || 05/06/2022 01:42 || Comments || Link || E-Mail|| [336080 views] Top|| File under: Moslem Colonists
Fifth Column
Soros-supported Los Angeles district attorney declined to pursue the case against man who was arrested over tackling Dave Chapelle
[TWITTER]

Aspiring rapper Isaiah Lee posted 'rap track about Dave Chappelle & Hollywood Bowl before onstage attack on comedian'

[TheSun] THE wannabe rapper who allegedly attacked Dave Chappelle on stage at the Hollywood Bowl has a song about the comedian and the performing venue.

Isaiah Lee, 23, has been charged with assault after storming the stage at the Los Angeles arena with a knife hidden in a replica gun, police say.

The assault suspect who performs under the name "NoName_Trapper" released a track titled "Dave Chappell" in 2020, The Daily Beast reported.

The song's lyrics include the phrases: "Life with you [N****s] a joke," and talks about "keys to a boat" and "Walkin' straight into da Bowl."

Lee allegedly posted an Instagram story before the attack on Tuesday.

The clip shows him seemingly wearing the same shirt he was taken into custody in following the attack.

Lee's brother Aaron Lee told Rolling Stone that the rapper has struggled with mental health issues and has been homeless since the age of 11.


What does the DA have against the mentally ill that he condemns them to such a life?

Aaron added that Lee has many friends in the transgender community


...all mentally ill together...

but wouldn't "lash out" as a form of activism against Chappelle, who is known for controversial comments about the transgender community.


Clearly he would lash out about something, if not that. But logic is not usually found in that set...

The suspect's verified Spotify account says he has three albums and nearly 6,000 monthly listeners.

Some of his other songs are titled "Trump Phone" and "Drugs in LA."

According to the Daily Beast, Lee is a Brooklyn native who lives in Los Angeles, about an hour away from the Hollywood Bowl, where the alleged assault happened.
Posted by: Fred || 05/06/2022 00:00 || Comments || Link || E-Mail|| [336097 views] Top|| File under:
Huge fence put up at Supreme Court, Justices cancel events as left-wing groups call for protests at their homes, law enforcement brace for violence over Roe v. Wade leak
At least some of the protesters are being supplied by Black Bloc organizations like Black Lives Matter and Code Pink. See here for details.

[Daily Mail, where America gets its news]

the democrat solution
Workers erected massive fencing around the perimeter of the Supreme Court building on Wednesday evening in the fallout of the Roe v. Wade leak


Fencing is similar to what was put up around the U.S. Capitol following the January 6, 2021 riot


The tall, un-scalable barriers are meant to keep pro- and anti-abortion demonstrators clear of the building


Clashes got increasingly violent in recent days, causing Metro Police to activate protest units


A leak Monday evening shows a draft opinion signaling an impending overturn of 50-year-old landmark abortion rights ruling from Roe v. Wade


Pro-abortion activists are organizing 'walk by' protests of Justices' homes next week in Virginia and Maryland
An activist group called 'Ruth Sent Us' has published the supposed addresses of Justices Samuel Alito, Clarence Thmas, Neil Gorsuch, Brett Kavanaugh, and Chief Justice John Roberts and are planning a 'walk-by' of their homes next Wednesday, May 11.

In the fallout from the leak, Alito scrapped plans to participate in the 5th Circuit Court of Appeals judicial conference starting on Thursday, as the associate justice is tasked with reviewing emergency appeals from the 5th Circuit.

It is still unclear if Chief Justice Roberts and Justice Clarence Thomas, who were slated to get remarks at a similar conference for the 11th Circuit on Thursday and Friday, will still appear.

Senator John Cornyn introduced a bill Thursday to provide additional protections for Supreme Court justice, including 24/7 security detail.

'It's not just an attack against the independence of the judiciary. This risks violence against members of the Supreme Court and their families,' Cornyn said upon introducing the bill.

For years the FBI has tracked extremists on both sides of the abortion issue.

The bureau's Domestic Terrorism Reference Guide on Abortion-Related Extremists was widely circulated in November 2021 and looks at the threats stemming from both sides of the heated argument.

'Abortion-related violent extremists seek to further their pro-life or pro-choice ideologies through the threat or use of force or violence against individuals or facilities which provide services in opposition of their beliefs,' the guide notes.

It adds: 'Pro-life extremists believe force or violence is necessary to save the lives of the unborn. Pro-choice extremists believe it is their moral duty to protect those who provide or receive reproductive health care services.'
Posted by: Skidmark || 05/06/2022 00:00 || Comments || Link || E-Mail|| [336103 views] Top|| File under: Antifa/BLM
Israel-Palestine-Jordan
3 killed, 3 badly injured in terrorist ax attack in Elad at end of Independence Day
[IsraelTimes] Eyewitnesses tell police two men, believed to be Paleostinians, attacked passersby with ax and knife at park in central city; manhunt underway;

Hamas, a regional Iranian catspaw,

praises attack.

Three people were killed and three others seriously hurt in a terror attack in the central Israeli city of

Elad

on Thursday night, medics said.

The attack came at the end of Israel's Independence Day, and followed a wave of terror attacks in Israel and the West Bank in recent weeks, and repeated threats by Paleostinian terror groups over the Temple Mount in Jerusalem.

According to eyewitnesses, two

bully boyz

attacked several people with an ax and a knife at a central park and a nearby road in the largely ultra-Orthodox city. At least one of the

maimed

was

at death's door

, and up to seven were hurt in the attack.

The Magen David Adom ambulance service reported the three fatalities. The victims were not immediately identified.

MDA paramedics also reported another person was lightly

maimed

"during a fight with the terrorists."

Police confirmed that the incident was a terror attack. It took place minutes after Independence Day events had concluded, in the park crowded with Israelis celebrating the holiday.

Police initially said witnesses told them one of the attackers used a firearm and the other had an ax or a large knife. But MDA said the injuries did not appear to be from gunfire, but from a "sharp implement."

"A 40-year-old man was lying next to a car on Ibn Gabirol Street with many stab wounds to his body; at this stage we realized he was dead," MDA medic Alon Rizkan said.

"I continued down the stairs toward the park, and found two more unconscious victims lying several meters from each other. Both of them were declared dead," Rizkan added.

"In the park we saw a 75-year-old man lying on the ground, semiconscious, with severe injuries to his upper body. He could not speak and responded with gestures," MDA medic Idit levy said.

"It was a very difficult sight, people were sprawled on the road and on the sidewalk from the square to the park, and cries for help were heard from every corner," Zaka volunteer Aaron Zilberman said.

"We were in the synagogue when the gabai (warden) shouted, 'Terrorist, terrorist,'" an eyewitness named Mordechai Chachmon told

news hound

s at the scene.

"We went outside and we saw [one of the terrorists] running along a path... and hitting anyone in front of him with an ax to the head. Both of [the terrorists] were shouting Allahu Akbar [God is greatest]."

Chachmon said a security guard fired at the terrorists, but missed.

Police launched a manhunt for the two suspects and blocked off several roads in the area. In a statement, a police spokesperson said a helicopter was being used to search for a vehicle that had

expeditiously departed at a goodly pace

.

The

bully boyz

were not immediately identified, but police officials said their "working hypothesis" was that they were Paleostinians from the West Bank. Elad, a town of some 50,000 residents, is located a short distance to the west of the West Bank security barrier, which has been frequently breached by

bully boyz

carrying out attacks.

Local authorities ordered residents of Elad to remain in their homes amid fears the pair may attack again.

In the wake of the attack, Israeli security officials extended until Sunday the closure of the West Bank and Gazoo
...Hellhole adjunct to Israel and Egypt's Sinai Peninsula, inhabited by Gazooks. The place was acquired in the wake of the 1967 War and then presented to Paleostinian control in 2006 by Ariel Sharon, who had entered his dotage. It is currently ruled with an iron fist by Hamaswith about the living conditions you'd expect. It periodically attacks the Hated Zionist Entity whenever Iran needs a ruckus created or the hard boyz get bored, getting thumped by the IDF in return. The ruling turbans then wave the bloody shirt and holler loudly about oppression and disproportionate response...
— which was put in place on Tuesday afternoon, ahead of Memorial Day and Independence Day, and had been supposed to end overnight Thursday-Friday.

Paleostinian terror groups praised the attack, although none immediately took responsibility.


The huge boost in troops allows the military to carry out offensive operations in the West Bank and deploy troops along the security fence in order to prevent Paleostinians from crossing into Israel through holes in the fence.

With at least two of the attacks carried out by Paleostinians who illegally crossed into Israel through holes in the fence, the IDF has already begun to dig trenches to prevent vehicles from crossing as well as additional defenses along the barrier.

A third attack, at the entrance to the West Bank city of Ariel last week, was carried out by two Paleostinians who were driving a stolen Israeli car.

The increase in troop deployment to the West Bank is expected to last until the end of the year in order to allow soldiers to carry out offensive operations to arrest suspects believed to be involved in terror.
Posted by: trailing wife || 05/06/2022 00:00 || Comments || Link || E-Mail|| [336086 views] Top|| File under:
Who's in the News
32
[untagged]
8
Tin Hat Dictators, Presidents for Life, & Kleptocrats
2
Mob Rule
2
Antifa/BLM
2
Sublime Porte
2
Devout Moslems
1
Govt of Iraq
1
Govt of Pakistan
1
Govt of Syria
1
Hezbollah
1
Houthis
1
Islamic State
1
Migrants/Illegal Immigrants
1
Moslem Colonists
1
Narcos
1
Ottoman Proxies
1
Palestinian Authority
1
Tin Hat Dictators, Presidents for Life,
1
[untagged]
1
al-Shabaab (AQ)
1
Arab Spring
1
Boko Haram (ISIS)
1
Commies
1
Govt of Iran
Bookmark
E-Mail Me
The Classics
The O Club
Rantburg Store
The Bloids
The Never-ending Story
Thugburg
Gulf War I
The Way We Were
Bio
Merry-Go-Blog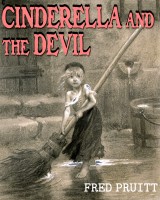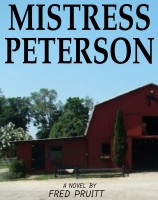 On Sale now!


A multi-volume chronology and reference guide set detailing three years of the Mexican Drug War between 2010 and 2012.

Rantburg.com and borderlandbeat.com correspondent and author Chris Covert presents his first non-fiction work detailing the drug and gang related violence in Mexico.

Chris gives us Mexican press dispatches of drug and gang war violence over three years, presented in a multi volume set intended to chronicle the death, violence and mayhem which has dominated Mexico for six years.
Click here for more information


Meet the Mods
In no particular order...


Steve White
Seafarious
tu3031
badanov
sherry
ryuge
GolfBravoUSMC
Bright Pebbles
trailing wife
Gloria
Fred
Besoeker
Glenmore
Frank G
3dc
Skidmark



Better than the average link...



Rantburg was assembled from recycled algorithms in the United States of America. No trees were destroyed in the production of this weblog. We did hurt some, though. Sorry.
3.231.217.107

Help keep the Burg running! Paypal: