Afghanistan
Bomb blast in a passenger van in Kabul kills at least one person, officials say, in the second explosion in the Afghan capital in two days; Talib gov't increased Kabul checkpoints to no avail
[PUBLISH.TWITTER]

A

kaboom

in a passenger van in Kabul on Saturday killed at least one person, officials said, in the second explosion in the Afghan capital in two days, as security concerns rise on the eve of the

Moslem

holiday of Eid al-Fitr.

"One woman was killed and three more injured," Khalid Zadran, a

front man

for Kabul's commander, told

Rooters

.

A day earlier,

a kaboom

killed more than 50 worshipers after Friday prayers at a Kabul mosque amid a spate of mosque attacks during the

Moslem

holy month of Ramadan.

One witness to the passenger van blast, Ali Maisam, 19, who was waiting outside a nearby bakery at the time, said he saw a number of bodies.

"I saw people coming out of the minibus with bloody and burnt faces... I saw that four bodies were taken out and a woman was among the dead," he said.

No one has

grabbed credit

for the blast, but most previous bombings have been claimed by an Afghan offshoot of ISIS.

Security concerns have risen across Afghanistan as the country prepares to mark Eid al-Fitr on Sunday under Taliban

...Arabic for students...
rule for the first time in more than 20 years, after the group was removed from power following a US invasion in 2001.

The Taliban retook power last August after foreign forces pulled out of the country.

Taliban authorities announced on Saturday that Eid would be marked the following day, leading to raucous rounds of celebratory gunfire in the streets of Kabul late on Saturday night.



This is all Khaama Press and Tolo News have on the subject:
Update at 11:30 a.m. ET: This is still all those sites have on the subject.

Security Officials: Kabul Checkpoints Increased for Eid

[ToloNews] Following the recent attacks in Kabul and other provinces, officials of the Ministry of Defense and the Kabul Police Command said that strict security measures have been taken during Eid to provide security for the citizens of the country."People can spend their Eid days with a peace of mind and calmness because their brothers, the Mujahideen, are at their service and 8will ensure their security, and we will not allow any group or movement to disrupt security," said Enayatullah Kharazmi,

front man

for the Ministry of Defense.

"I believe that our compatriots throughout the country, including Kabul, will celebrate Eid in a spirit of brotherhood, thanks to our brave forces ensuring security," said Khalid Zadran, a

front man

for the Kabul Police Command.

The Ministry of Defense and the Kabul Police Command said the number of checkpoints in the city has increased.

Posted by: Fred || 05/01/2022 00:00 || Comments || Link || [336111 views] Top|| File under: Islamic State
Millions of people across 11 provinces in Afghanistan face blackouts after two power transmission towers were blown up


Millions of people across 11 provinces in Afghanistan faced blackouts on Saturday after two power transmission towers were blown up just west of the capital Kabul, authorities said.

The outages come ahead of the Eid al-Fitr holiday that marks the end of the

Moslem

holy month of Ramadan.

Two pylons in the province of

Parwan

were bombed late on Friday, cutting off electricity to the capital and neighboring provinces.

"The enemies... have blown up two electricity pylons with bombs," Hekmatullah Maiwandi, a

front man

for the state-run DABS electricity company, said in a video statement.

Five teams from the firm have been deployed to carry out repairs, he added.

"The pylons are installed on top of mountains and our teams are trying to fix them," Maiwandi said.

Temporary repairs would be performed to partially restore power by Saturday night before a full restoration of the towers can be completed in two weeks, he added.

Police said two suspects have been arrested over

the earth-shattering kaboom

s.

Many residential buildings and businesses in Kabul, a city of about five million people, booted up private generators Saturday to ensure electricity supply ahead of Eid celebrations.

Afghanistan is largely reliant on electricity imported from northern neighbors Uzbekistan and Tajikistan, making cross-country power lines a prime target for

turban

s.

Posted by: Fred || 05/01/2022 00:00 || Comments || Link || [336127 views] Top|| File under: Islamic State
Africa Horn
Fighting Breaks Out in Ethiopia's Amhara Despite 'Humanitarian Cease-fire'
[Garowe] Æthiopian Prime Minister Abiy Ahmed announced a humanitarian cease-fire five weeks ago, but it is already beginning to fray. In the northern region of

Amhara

, fighting had subsided. But, last week, it erupted again.

VOA spoke to witnesses who got caught up in the fighting when

turbans

from the

Fano militia

group, on the border of the

Oromia

zone, in Amhara, allegedly opened fire on civilians close to the town of

Shewa Robit

.

Wendowessen Mamo says he was 3 kilometers away when the conflict erupted.

"Molale, the epicenter of the conflict, is almost burned to the ground like Ataye town was, where three such ethnic-based conflicts happened in the space of a year," he added.

The hills of Amhara have been the scene of fighting between federal government forces, the

Tigray People's Liberation Front

(TPLF), and militia groups for months.

Most people who spoke to VOA said they want to see peace now — among them Demeku Ali Abdu, who says her son was taken and killed after TPLF troops occupied her house last year.

"When I confirmed my child's death, I felt so alone," she said, as she started to cry. "I felt bereft for my future. And also, I thought about his two children growing up without a father. I hate to live without him."

Ahmed Mohammed Seid, part of a local militia who fought to push the TPLF out of his hometown, hopes the fighting will soon end for good. Seid said he hopes conflict will never return to his home. He believes that all parties involved in the conflict have learned lessons, and "I hope every person strives for the prevalence of peace."

However,


a hangover is the wrath of grapes...


a spokesperson for the local government said the presence of the TPLF in Amhara has emboldened other

holy warrior

groups. Jemal Hassen, Oromo special zone government spokesperson, said, "Both TPLF and Oromo separatists have a common goal or target. Their marriage seems to have become more concrete as they have common agendas of dismantling the state apparatus and retaking control of politics."

The special zone is an enclave of ethnic Oromos surrounded by the Amhara region.

In January, Abiy announced a national dialogue with the aim of bringing peace to the country. But the initiative has been criticized for failing to include many of the factions engaged in conflict, including the TPLF.

Æthiopian analyst Kiram Tadesse said, "There was optimism from all parties involved. Divergence has also started to emerge among these opposing parties, especially among those that are not included, and its credibility has been questioned."

Posted by: trailing wife || 05/01/2022 00:00 || Comments || Link || [336099 views] Top|| File under:
Mass Arrests After Anti-Muslim Attack In Ethiopia
[Garowe] Several hundred people have been arrested following a deadly attack on

Moslem

s in the northern Æthiopian city of

Gondar

, a regional official said on Friday. More than 20 people were killed on Tuesday when heavily-armed "extremist Christians" attacked mourners at the funeral of a

Moslem

elder and destroyed property belonging to

Moslem

residents, according to a local Islamic group.

Desalegn Tassew, head of the Amhara region's peace and security bureau, said 373 suspects had been arrested "in relation to the disturbance that happened in Gondar", according to a statement cited by the official Amhara Media Corporation. He also announced a ban on firearms and other weapons until all suspects were arrested.

"We are making legally accountable members of the security forces and leaders who did not assume their responsibility," he added, without elaborating.

The cemetery where the attack occurred neighbours a mosque and church and has been the subject of an ongoing dispute between

Moslem

s and Orthodox Christians, who are the dominant group in Æthiopia. Amhara's regional government said the violence erupted
like lava from a volcano as people clashed over using stones from the area for burial purposes, fighting over whether the materials were being taken from the cemetery or church compound.


Ah. So the attacked Muslims did help themselves to Christian grave materials, harvesting from the unbelievers like wheat...or perhaps shearing them like sheep, as prescribed.

In Æthiopia's capital Addis Ababa on Friday,

Moslem

s staged a demonstration over the Gondar violence as they gathered for a mass iftar, the traditional sunset meal breaking the fast during the holy month of Ramadan.

"Justice for Amhara victims in Gondar," they chanted. "We need fair justice."
Posted by: trailing wife || 05/01/2022 00:00 || Comments || Link || [336094 views] Top|| File under: Devout Moslems
Africa North
Natural gas pipeline in Sinai blown up by suspected jihadists — Egyptian officials
[IsraelTimes] Suspected Islamic State

...formerly ISIS or ISIL, depending on your preference. Before that they were al-Qaeda in Iraq, as shaped by Abu Musab Zarqawi. They're really very devout, committing every atrocity they can find in the Koran and inventing a few more. They fling Allah around with every other sentence, but to hear western pols talk they're not really Moslems....
jihadists blew up a natural gas pipeline today in Egypt's restive northern part of the Sinai Peninsula, causing a fire but no casualties, security officials say.

The officials say the suspected

hard boyz

planted explosives under a pipeline in the town of

Bir al-Abd

.

The expulsion sent thick flames of fire shooting into the sky, and authorities stopped the flow of gas to extinguish the fire, according to eyewitnesses.

The officials speak on condition of anonymity because they aren't authorized to speak to media and the eyewitnesses ask not to be named for fear of reprisal.

No group immediately claims the attack which caused no human casualties.

The Islamic State group affiliate, which is centered in

Northern Sinai

, however, has claimed previous attacks targeted gas pipelines between Egypt and both Jordan and Israel.

Egypt is battling an Islamic State-led insurgency in the Sinai that intensified after the military overthrew an elected but divisive
...politicians call things divisive when when the other side sez something they don't like. Their own statements are never divisive, they're principled...
Islamist president in 2013. The

hard boyz

have carried out scores of attacks, mainly targeting security forces and Christians.

Today's attack comes as the jihadists suffered heavy losses in recent months with Egyptian security forces, aided by armed

rustics

, intensifying their efforts to eliminate the group.
Posted by: trailing wife || 05/01/2022 00:10 || Comments || Link || [336088 views] Top|| File under: Islamic State
Europe
Germany: Feminists and squatters kick off early May Day protests in Berlin
Ugh. More Black Bloc nonsense, whatever they call themselves. Happy May Day, y'all.

[DW] Thousands of people marched through the German capital to protest against violence against women ahead of May Day. The crowd dispersed following

festivities

with the police.

Following a couple of years of limited actions due to the coronavirus (aka COVID19 or Chinese Plague)

...the twenty first century equivalent of bubonic plague, only instead of killing off a third of the population of Europe it kills 3.4 percent of those who notice they have it. It seems to be fond of the elderly, especially Iranian politicians and holy men...
pandemic, Berliners

erupted into the streets

on Saturday to launch this year's May Day protests and festivities.

A feminist demonstration marched under the slogan of "Take back the night" protesting violence against women. German news agency DPA estimated that around 2,500 people were taking part in the march, accompanied by a heavy police presence.

Hundreds of protesters also took part in various other activities around the city on Saturday, including protests against rising rent, and the planned opening of a new

cop shoppe

in the neighborhood of Kreuzberg.

Earlier on Saturday morning, a group of housing activists occupied a vacant hostel in the center of the capital before police evicted them.

"While thousands of people live in crappy mass accommodation, are pitted against each other and have no safe home, 80 rooms have stood here empty for years," the Hotels to Housing group wrote on Twitter.

Berlin has a long history of May Day marches and protests, and large demonstrations are expected for Sunday, May 1 — a day traditionally celebrated by the left for its historical significance to the workers' movement.

A "revolutionary May Day demo" is planned for Sunday evening with police warning of potential violence at an "autonomous," or anarchist, protest in the capital.

But Saturday's main event was the feminist march through Berlin. While this kicked off peacefully, arrests were also reported. Protesters reportedly chanted "No God, no state, no patriarchy."

A

news hound

for the Berlin Tagesspiegel newspaper wrote on Twitter that the first

festivities

occurred as police tried to forcefully remove individuals from the protest.

The protest then spontaneously dissolved, leaving the police surprised, according to reports. This came after reports of repeated

festivities

between protesters and the police.

BERLIN PREPARED FOR OUTBREAKS OF VIOLENCE
Berlin Interior Minister Iris Spranger told the public broadcaster RBB that some 6,000

coppers

were being deployed for the weekend.

Officers have also been brought in from other German states, although protests are also expected in other major German cities.

She said that the police would "intervene massively if it came to

festivities

."

"Of course, we know that it could come to violence, and it most probably will," she told the radio station.
Posted by: trailing wife || 05/01/2022 00:00 || Comments || Link || [336112 views] Top|| File under: Antifa/BLM
Home Front: WoT
Islamic State 'Beatle' Kotey sentenced to life in jail by US court
[Rudaw]

Alexanda Kotey

,


...more fully Alexanda Amon Kotey, half-Ghanaian, half-Greek Cypriot, all former British citizen, Alex was known in the press as 'Ringo'. He recruited at least 25 of his peers in the area west of London, and gleefully beheaded captives for ISIS in Syria. His confession makes his little group sound like a bunch of Big Turbans...

part of the Islamic State

...formerly ISIS or ISIL, depending on your preference. Before that they were al-Qaeda in Iraq, as shaped by Abu Musab Zarqawi. They're really very devout, committing every atrocity they can find in the Koran and inventing a few more. They fling Allah around with every other sentence, but to hear western pols talk they're not really Moslems....
kidnap-and-murder cell known as the "

Beatles

," was sentenced to life in prison Friday, with relatives of victims addressing him and another member directly in the US court.

Kotey, a 38-year-old former British national, pleaded guilty in September, admitting his role in the deaths of four American hostages in Syria as well as the kidnapping and torture of other journalists and relief workers.

He was captured along with another former "Beatle," El Shafee Elsheikh,


... Sudan-born "George". The British government has stripped both of British citizenship and protections...

by a Kurdish militia in Syria in January 2018 and handed over to US forces in Iraq before being flown to the United States in 2020 to face trial.

Elsheikh was found guilty of all charges earlier this month, and will be sentenced on August 19.

Both men on Friday appeared in the court in Alexandria, near Washington, where the relatives of their victims were given an opportunity to speak.

The nickname was given to the hostage-takers -- who grew up and were radicalized in London -- by their captives because of their British accents.

Active in Syria from 2012 to 2015, the "Beatles" are accused of abducting at least 27 other journalists and relief workers from the United States,

Britannia

, Europe, New Zealand, Russia and Japan.

Some were executed, their deaths filmed for Islamic State (IS) propaganda videos that shocked the world, while others were released for ransoms.

Kotey did not speak or show any emotion as Judge TS Ellis handed down the sentence, but his lawyers said that he was remorseful and had agreed to meet the families of his victims.

The judge said that as part of the plea bargain, prosecutors had pledged to facilitate his transfer to

Britannia

within 15 years.

Posted by: trailing wife || 05/01/2022 00:00 || Comments || Link || [336110 views] Top|| File under: Islamic State
India-Pakistan
Patiala clashes: 3 senior police officers shunted out, 3 accused arrested
[OneIndia] The Punjab
1.) Little Orphan Annie's bodyguard
2.) A province of Pakistain ruled by one of the Sharif brothers
3.) A province of India. It is majority (60 percent) Sikh and Hindoo (37 percent), which means it has relatively few Moslem riots....
government on Saturday shunted out three senior

coppers

including an inspector general even as

Patiala

was limping back to normality with security personnel keeping a tight vigil a day after

festivities

between two groups over an anti-Khalistan march. The police booked 25 accused by name so far in six FIRs registered in connection with Friday's incident which left four persons injured.

Mobile internet and SMS services were suspended from 9.30 am by the state's home affairs and justice department till 4 pm. The AAP government in the state transferred Inspector General of Police (Patiala Range) Rakesh Agrawal, Patiala Senior Superintendent of Police Nanak Singh and the Patiala superintendent of police with immediate effect. A spokesperson of the Chief Minister's Office said Mukhwinder Singh Chhina was appointed as the new IG-Patiala while Deepak Parik will be the new Patiala SSP. Wazir Singh has been appointed as the new superintendent of police of Patiala.

Talking to

news hound

s here after taking charge, Chhina said

Barjinder Singh Parwana

, a resident of Rajpura, is the main accused and one of the

criminal mastermind

s of the incident. "He is yet to be arrested. Several police teams have been formed to nab him," he said. He said out of total 25 accused, three have been arrested -- Harish Singla, Daljeet Singh and Kuldeep Singh. "Punjab Police will come down very heavily whoever tries to disturb peace and communal harmony," said Chhina, flanked by Patiala Deputy Commissioner Sakshi Sawhney. Police and district administration authorities on Saturday claimed that the situation is under control and peaceful in the city.

Heavy police security was deployed at the site of the

festivities

outside the Kali Mata temple here. Various Hindu groups had given a call for a bandh in protest against Friday's incident. Several markets in Patiala city remained shut on Saturday. Representatives of some Hindu groups lifted their 'dharna' outside the temple and deferred their proposed protest march after police and district administration assured them of action within two days against those who were behind the disturbance and violence on Friday.

The groups had clashed over the anti-Khalistan march, hurling stones at each other and brandishing swords. Police had to fire in the air to bring the situation under control. Harish Singla, working president of a group called "Shiv Sena


A Hindoo nationalist political movement that presents a resistance using the same nasty tactics to aggressive Islamists and that's a pain in the underwear to other Indian political parties...


(Bal Thackeray) and who organised the march, was sent to two-day police remand by a court here.

Singla was arrested on Friday after he was booked under various sections including 186 (obstructing public servant in discharge of public functions), 353 (assault or criminal force to deter public servant from discharge of his duty), 506 (Punishment for criminal intimidation) of the IPC. This is the first major law and order incident in the state under the Bhagwant Mann-led state government. Opposition parties had attacked the AAP-led regime, alleging that the law and order in the state had collapsed.

Chief Minister Bhagwant Mann had ordered a probe into the

festivities

and had said that not a single culprit will be spared. A meeting of the district level peace committee was also held on Saturday here in which local MLAs, senior police officials and representatives of the religious bodies appealed to people to maintain peace and harmony. Talking to the media earlier, Patiala Deputy Commissioner Sawhney said the situation is calm and peaceful. To a question on whether one person received bullet injury in Friday's incident, he said a bullet had hit a person but it was yet not clear how it hit him.

Videos are being examined..the patient is stable, said the DC. Punjab Finance Minister Harpal Singh Cheema appealed to people to maintain peace and harmony and also said that whosoever was behind the Friday incident will not be spared. "CM Mann saab himself is monitoring the situation," he further said. Meanwhile,


...back at the pond, the enormous newt was trying to decide if Gloria was edible...


Punjab BJP leaders led by its state unit chief Ashwani Sharma on Saturday paid obeisance at Kali Mata temple and appealed to the people to maintain peace and harmony Sharma demanded an independent probe into the incident and strict action against those who were behind this incident. Aam Aadmi Party (AAP) chief spokesperson Malwinder Singh Kang on Saturday said some divisive
...politicians call things divisive when when the other side sez something they don't like. Their own statements are never divisive, they're principled...
forces were trying to vitiate the peaceful atmosphere in Punjab.
Posted by: trailing wife || 05/01/2022 01:18 || Comments || Link || [336106 views] Top|| File under: Govt of Pakistain Proxies
Drone along Indo-Pak shot down by BSF
[OneIndia] A China-made drone that was entering India from Pakistain was intercepted by the BSF early on Friday along the International Border in Punjab, a spokesperson of the force said, PTI reported.

The black coloured quadcopter was "brought down" after the troops fired at it near the Dhanoe Kalan village along the front in the

Amritsar

region, he said.

The drone was intercepted around 1:15 am.

The 'Made in China' drone of the 'DJI Matrice-300' model was finally found lying on the ground by the troops around 6:15 am, the officer said.
Posted by: trailing wife || 05/01/2022 01:18 || Comments || Link || [336088 views] Top|| File under: Govt of Pakistain Proxies
Iraq
ISIS attacked the Iraqi Army in Al-Anbar, injuring soldiers


On Saturday, ISIS attacked a military point of the Iraqi Army in western al-Anbar Governorate.

A source told Shafaq News Agency that ISIS elements targeted an Iraqi army checkpoint on the al-

Rutba road

,

west of al-Anbar

.

The attack

maimed

two soldiers.

Last week, the Iraqi Joint Operations Command launched the second stage of the "Solid Will" military operation against ISIS in western Iraq.

The Counter-Terrorism Service, the Rapid Response Forces, the Federal Police, the Iraqi army, the Special Tactical Regiment, and Popular Mobilization Forces (PMF) participate in the Operation.

An official told Shafaq News Agency that "The operation targeted areas west of the al-Anbar desert, including Wadi Houran, al-Hussainiyat, al-Taba'at, and other desert and remote areas."
Posted by: trailing wife || 05/01/2022 05:57 || Comments || Link || [336118 views] Top|| File under: Islamic State
Rocket attack targets US-led coalition in western Iraq
[Rudaw] At least one rocket landed kilometers away from a military base housing American troops in western Iraq, marking the latest of several attacks, the US-led coalition confirmed to Rudaw on Saturday.

A rocket landed four kilometers away from

Ain al-Asad

base in

Anbar

province at 7:55 pm without causing casualties, the coalition said.

The rocket was fired from

Heet

city in the province, the force said.

Iraqi Security Media Cell later raised the number of rockets to two, affirming that no casualties were reported.

The facility, home to Iraqi army troops as well, has been subjected to at least three rocket and drone attacks since the start of the year.

Earlier in the month, the US forced foiled a drone attack targeting the base.

In recent months, tens of rockets have targeted Iraqi facilities hosting foreign diplomats and soldiers, including the US embassy in Baghdad.

No group has

grabbed credit

for the assaults.

Attacks on Iraqi bases, especially those hosting US troops, have increased since the US assassinated top Iranian General Qasem Soleimani and Popular Mobilization Forces (PMF, or Hashd al-Shaabi) deputy commander Abu Mahdi al-Muhandis in Baghdad in January 2020.

The US said at the time that Soleimani was planning imminent action against US personnel in Iraq, a country long torn between the competing demands of its principal allies Washington and Tehran.


A coalition official told AFP there was "no impact on the installation reported" and "no coalition personnel injuries reported".

A previously unknown group calling itself "International Resistance" claimed the attack on a pro-Iran channel of messaging app Telegram.

Western officials have blamed hardline pro-Iran factions for the attacks, most of which go unclaimed.

The coalition ended its combat mission in Iraq in December, four years after the Baghdad government declared victory over the jihadists. But roughly 2,500 American soldiers and 1,000 coalition soldiers remain deployed in three Iraqi-controlled bases across the country, including Ain al-Asad, to offer training, advice and assistance to national forces.
Posted by: trailing wife || 05/01/2022 00:00 || Comments || Link || [336099 views] Top|| File under: Govt of Iran Proxies
Israel-Palestine-Jordan
Lod imam arrested for suspected incitement after Temple Mount clashes
[IsraelTimes] Sheikh Yusuf Albaz questioned by police over comments on al-Aqsa Mosque, his lawyer says; he was charged last year with incitement over online posts following May conflict

Police arrested

a holy man

in the central city of

Lod

on Saturday for suspected incitement to violence, law enforcement officials said.


...a regular experience for the gentleman Muslim Brotherhooder in question...

Sheikh

Yusuf Albaz

, 63,

a holy man

at Lod's Great Mosque, was questioned over his positions regarding Jerusalem's al-Aqsa Mosque, his lawyer told the Haaretz daily.

Continued on Page 49
Posted by: trailing wife || 05/01/2022 00:44 || Comments || Link || [336108 views] Top|| File under: Muslim Brotherhood
Suspects nabbed in killing of Ariel security guard
[IsraelTimes] Two Paleostinians arrested in nearby town; guns allegedly used in West Bank terror attack also seized; concrete barriers placed at site of shooting near settlement entrance

After a 20-hour manhunt, counterterrorism forces arrested two Paleostinians allegedly behind a deadly terrorist attack at the entrance to the West Bank settlement of Ariel late Friday night, officials said.

The two alleged

button men

were arrested on Saturday evening in the nearby town of

Qarawat Bani Hassan

. Both of the weapons used in the attack were also seized during the arrest, the Shin Bet security agency said.

The pair, who were arrested at home and reportedly surrendered without a struggle, were taken for further questioning. Paleostinian media named the two as Sameeh Assi and Yahya Marei, both in their 20s.

The arrest operation was conducted by the police Yamam unit, Israel Defense Forces troops and Shin Bet officers.

In the attack on Friday night, the 23-year-old security guard — who was named Saturday evening as Vyacheslav Golev — used his body to shield his fiancee and saved her life. Golev, a 23-year-old former student at Ariel University is survived by his parents and seven siblings in Beit Shemesh, and his fiancee who was also stationed at the guard post but not

maimed

in the attack.

Footage showed a blue Suzuki vehicle driving up to a guard post, where a gunman in the passenger seat opened fire. The gunman and the driver then both got out and both fired into the guard post before driving off.

The security guard was shot and medics from the Magen David Adom ambulance service declared him dead at the scene.

The

button men

apparently used improvised Carlo submachine guns, according to an image published by police on Saturday.

Security forces blocked off roads as large numbers of

coppers

and soldiers launched a massive manhunt for the

button men

. The IDF said special forces participated in the search.

The attack was claimed by the

al-Aqsa Martyrs' Brigades

, a coalition of

gang

s affiliated with the Paleostinian Authority's ruling Fatah party.

"We take responsibility for the heroic operation in Ariel that resulted in the death of a Zionist officer. All this activity is a response to the Israeli aggression in Jerusalem," a masked man said in a video circulated on social media.

The terror group was also behind the deadly attack in Bnei Brak last month.

Ariel, a city with over 20,000 residents, and other settlements in the area issued a lockdown order over fears the

button men

might attack again shortly after the attack.

On Saturday, authorities placed concrete barriers next to the guard post where the attack took place. The barriers are to protect the security guards while they operate outside of the guard post itself.

Suspects in Ariel shooting scoped out attack site, saw it as a weak point — report

[IsraelTimes] Suspected

holy warriors

observed community's entrance from above, drove past it twice before killing guard; victim Golev to be buried in Beit Shemesh on Sunday.

Before the attack, the pair drove to the area, went to a high point overlooking the settlement entrance, and observed the community's gate and its security, the Ynet news site reported.

The attackers, who were from the area, knew the area well and were already familiar with the entrance to the settlement. They had identified the security post as a potential weak point, especially on Friday nights, when there was less security and traffic in the area was light, the report said.

After surveilling the guard post, they drove toward it, and realized that no guards were outside the post. Usually, two guards were outside the settlement gate in two different spots.

The Kan public broadcaster said the attackers drove past the guard post twice before the attack to check the gate and see what the guards were doing.

The suspects first opened fire from inside their vehicle, hitting Golev, but noticed movement in the structure behind him, and realized a second person was inside.

They exited the vehicle and continued firing, aiming to hit the second guard, but did not manage to hit Golev's fiancée, Victoria Fligelman, who was uninjured in the shooting.

After the attack, the suspected

holy warriors

drove away for around 20 minutes, traveling a few kilometers, and arrived in an open area, where they torched the vehicle.

The car had an Israeli license plate belonging to another vehicle that had been taken off the road, Ynet said.

Security officials had figured out the attackers' identities within two hours of the shooting, the report said.

Their homes, both in the same village, were put under surveillance, and on Saturday, special forces approached both houses at the same time. The arrest operation was conducted by the police Yamam unit, Israel Defense Forces troops and Shin Bet officers.

The Israeli troops fired toward the houses, and moments later, the two suspects emerged with their hands raised. Minutes after that, they revealed the location of the guns they used in the attack.

Security forces have determined that the attack was not directed by any terror group, but one of the shooters is affiliated with

Hamas, the braying voice of Islamic Resistance®,

.

The attack was claimed by the al-Aqsa Martyrs' Brigades, a coalition of

gang

s affiliated with the Paleostinian Authority's ruling Fatah party, however. The terror group was also behind the deadly attack in Bnei Brak last month.

Both of the suspects were barred from entering Israel, and one briefly served time in an Israeli prison at some point, Ynet reported. They are not related to each other.

Posted by: trailing wife || 05/01/2022 00:00 || Comments || Link || [336128 views] Top|| File under: Fatah
Mossad operates in Iran, foils IRGC plot to kill Israeli diplomat, US general
[Jpost] Iran's Quds Force reportedly also planned to assassinate a senior American military general in Germany and a journalist in France.

The Mossad – operating in Iran – apprehended and interrogated an Iranian national who was leading a plot to kill an Israeli diplomat and a US general, sources have confirmed.An audio recording released on Saturday showed a photo of

Mansour Rasouli

admitting he had been ordered to establish a cell to assassinate a worker at the Israeli Consulate in Istanbul, a US general stationed in Germany and a journalist in France.

Rasouli was arrested and questioned in Iran, a rarity as the Mossad regularly operates in conjunction with foreign intelligence services to thwart attacks but almost always from outside the Islamic Republic.

Officials said the planned attack shows the threat the Islamic Revolutionary Guard Corps poses is not isolated to Israel and needs to be confronted accordingly.

News of the thwarted plot was first reported by London-based Iran International on Saturday.

The Quds Force, the IRGC branch responsible for overseas operations, planned to carry out the assassinations via drug cartels, with the Islamic Republic reportedly willing to pay over $1 million for the targets.

The planned hits were organized by a member of Quds Force's

Unit 840

stationed in Europe, who was paid $150,000 to "prepare for the assassinations" by using his connections to various European drug lords.

Unit 840 is a relatively secretive operational unit that organizes terrorist infrastructure outside Iran against Western targets and opposition groups, according to the IDF.

Defense officials said the failed assassinations join a long list of similar plots, including recent ones in Kenya and Colombia.

Turkish, British and American reports over the last few years have accused Iran of using major international crime organizations to help advance its goals abroad, which include carrying out terrorist plots. According to reports, Iranian intelligence has employed the

Zindashti

cartel, headed by heroin kingpin Naji Sharifi Zindashti, to assassinate or abduct Iranian dissidents living in Turkey since 2015.

In 2020, Turkish police said 13 people connected to Zindashti were arrested on charges of collaboration with Iran's intelligence operations.

In February, Turkish media reported that Turkish and Israeli intelligence forces foiled an Iranian assassination attempt on the life of Israeli businessman Yair Geller. In October 2021, it was reported that Israeli businessmen, including Teddy Sagi, were the targets of Iranian terror in Cyprus.

The Times of Israel shares the interview mentioned in the article, possibly of interest if you speak Farsi or read Hebrew, dear Reader:




Posted by: Skidmark || 05/01/2022 00:00 || Comments || Link || [336098 views] Top|| File under: Govt of Iran
Who's in the News
34
[untagged]
6
Islamic State
6
Tin Hat Dictators, Presidents for Life, & Kleptocrats
2
Banditti
2
Govt of Iran
2
Antifa/BLM
2
Govt of Pakistain Proxies
2
ISWAP
1
Hamas
1
Houthis
1
Muslim Brotherhood
1
Narcos
1
[untagged]
1
Arab Spring
1
Commies
1
Devout Moslems
1
Fatah
1
Govt of Iran Proxies
1
Govt of Sudan
1
Govt of Syria
Bookmark
E-Mail Me
The Classics
The O Club
Rantburg Store
The Bloids
The Never-ending Story
Thugburg
Gulf War I
The Way We Were
Bio
Merry-Go-Blog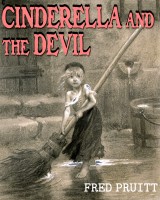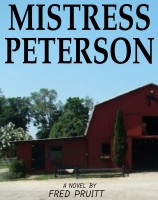 On Sale now!


A multi-volume chronology and reference guide set detailing three years of the Mexican Drug War between 2010 and 2012.

Rantburg.com and borderlandbeat.com correspondent and author Chris Covert presents his first non-fiction work detailing the drug and gang related violence in Mexico.

Chris gives us Mexican press dispatches of drug and gang war violence over three years, presented in a multi volume set intended to chronicle the death, violence and mayhem which has dominated Mexico for six years.
Click here for more information


Meet the Mods
In no particular order...


Steve White
Seafarious
tu3031
badanov
sherry
ryuge
GolfBravoUSMC
Bright Pebbles
trailing wife
Gloria
Fred
Besoeker
Glenmore
Frank G
3dc
Skidmark



Better than the average link...



Rantburg was assembled from recycled algorithms in the United States of America. No trees were destroyed in the production of this weblog. We did hurt some, though. Sorry.
44.212.96.86

Help keep the Burg running! Paypal: