--Tech & Moderator Notes
Bug fixes and suggestions...
This is the place. Let's get the bugs out of the system so we can concentrate on the news...
Posted by: Fred || 04/22/2012 14:01 || Comments || Link || E-Mail|| [10796 views] Top|| File under:
Afghanistan
Tons of Explosives Seized from Militants Planning Attack in Kabul
[An Nahar]

Afghan cops

have

set to sit in solemn silence in a dull, dark dock, in a pestilential prison with a life-long lock

five

bully boyz

with 10 metric tons (11 tons) of explosives that they planned to use to carry out a massive attack in Kabul, a security official said Saturday.

Shafiqullah Tahiry, who is a

front man

for the National Director for Security, told a news conference that three of the men were Paks and two were Afghans.

He did not say when the arrests took place, nor what their intended target was.

Tahiry said the explosives were brought from Pakistain to Kabul and that three of the men were members of the Pak Taliban, while the other two belonged to the Afghan Taliban. He said they were taking orders from two Pak

Taliban capo

s who he claimed have ties to that country's intelligence agency.

"Imagine if 10,000 kilograms of explosives, which was already inside Kabul" had went kaboom!, "what a disaster could have happened," Tahiry said.

Militants reportedly from a Pakistain-based group launched coordinated assaults last week in the Afghan capital and other eastern cities.

Afghan and U.S. officials have blamed those attacks on the Haqqani network, an

orc

group that is allied with the Taliban and al-Qaeda and has been described by American officials as the most dangerous

orc

force in the Afghan war.

Last Sunday's coordinated assaults included near-simultaneous attacks in the three parts of the capital and three other eastern cities. Eight

coppers

and three

non-combatants were killed

in 18 hours of fighting, along with 36

orc

s, according to Afghan officials.

Tahiry said the captured explosives were in 400 bags and hidden under potatoes loaded in a truck with Pak license plates.

According to Tahiry, the men confessed that they "had planned to carry out a terrorist attack in a key point in Kabul city."


This article starring:
Shafiqullah Tahiry
Posted by: Fred || 04/22/2012 00:00 || Comments || Link || E-Mail|| [10810 views] Top|| File under: al-Qaeda in Pakistan
Africa Horn
Muslim mob burns down Catholic church in Khartoum
A Muslim mob has set on fire a Catholic church associated with the Southern Sudanese in the capital Khartoum. The church was built on a disputed plot of land but this incident appeared to be part of the fallout from the ongoing dispute between Sudan and South Sudan over control of an oil town on their poorly-defined border.

Witnesses said a mob of hundreds shouting insults torched the church. Fire engines could not put out the fire.

A newspaper, Al-Sahafah, said the church grounds included a school and dormitories. Ethiopian refugees living in Khartoum also used the church.
Posted by: ryuge || 04/22/2012 07:43 || Comments || Link || E-Mail|| [10794 views] Top|| File under:
Hot lead flies in Mogadishu jail break
(Sh.M.Network)- Prison officials say at least 1 person was confirmed dead and 10 others injured on Friday jail break followed a deadly gunfire at Mogadishu central detention center.

According to witnesses who spoke with Shabelle Media station said the

festivities

erupted after some soldiers tried to release two other soldiers who were held in the prison by Somali government.

The soldiers also used grenades in their attack and gunfire that lasted for several minutes ensued between the two sides, killing a prisoner and wounding ten other inmates who have been taken to local hospitals in the capital.

Officials from Al-Shabaab



... Somalia's version of the Taliban, functioning as an arm of al-Qaeda...


told a rebel-run radio station that a group of their armed forces have on Friday afternoon stormed into Mogadishu central prison and handled to release dozen inmates who were

incarcerated

illegally, as he put it.

On the other hand, Abdi Mohammed Ismail, TFG Police Custodial Corps rebuffed the claims of Al shabab, saying the

festivities

were engaged between inmates and the guards of the prison.
Posted by: Fred || 04/22/2012 00:00 || Comments || Link || E-Mail|| [10793 views] Top|| File under: al-Shabaab
Rights group: Kenya police executed terror suspect
(Sh.M.Network) -- Armed men pulled two passengers off a bus on the Kenyan coast earlier this month. The body of one man was found two days later with his eyes gorged out, nose chopped off and genitals missing, and a human rights
...which are usually entirely different from personal liberty...
group says Kenyan police executed the man -- a terror suspect.

Al-Amin Kimathi of the

Mohammedan

Human Rights Forum says the killing of Samir Hashim Khan and the disappearance of Mohammed Kassim-Bekhit, who is blind, is a common strategy employed by Kenyan police when they cannot build a case against suspects.

Police

front man

Eric Kiraithe dismissed the allegation that

police potted

Khan as "nonsense." He said police are investigating and those behind the killing will face justice, even if they are found to be

coppers

.

"Whoever has information should give it ... but not sit there and point fingers making outrageous allegations," Kiraithe said Friday.

Kimathi pointed to the 2007 killings and forced disappearances of at least 500 youth associated with a gang called the Mungiki. The gang, which ran extortion rackets out ofNairobislums, was known for beheading its victims. Several local and international human rights groups including a government-funded human rights group blamed the killings and abductions on the police.



The police denied responsibility and claimed a leadership struggle in the Mungiki gang led to the deaths. None of those murders has ever been solved.

The police denied responsibility and claimed a leadership struggle in the Mungiki gang led to the deaths. None of those murders has ever been solved.

Kimathi said the bus Khan and Kassim-Bekhit were traveling in was boxed in by cars near a supermarket chain in the coastal town of Mombasaon March 10. Heavily

gunnies

exited the cars and dragged the two men from the bus, according to Kimathi.

Kimathi said police denied holding the two when relatives and friends inquired if they had

tossed in the clink

them. Truck drivers later found Khan's mutilated body dumped in a national park near a highway.

The Kenya-based

Mohammedan

Youth Center-- which has pledged allegiance to the powerful al-Qaeda-linked Somali

turban

group al-Shabaab



... successor to the Islamic Courts...


-- said in an Internet posting on Thursday that Kenyan

Mohammedan

s should rise up in response to the death.

It said the death signaled thatKenyahas embraced counter-terrorism techniques that would "take its terror war to the doorstep of every

Mohammedan

" inKenya, according to the SITE Intelligence Group.

Al-Shabaab

forces of Evil

have vowed to carry out a large scale attack inNairobiin retaliation forKenyasending troops intoSomalia. The Kenyan government blames al-Shabaab

forces of Evil

for several kidnappings on Kenyan soil, including those of four Europeans. The attacks greatly harmed the coastal tourism industry.

Al-Shabaab

forces of Evil

bombed crowds watching the World Cup final in Uganda in 2010, killing 76 people.

Kenyapolice are under pressure to prevent an al-Shabaab attack. Already several grenade attacks that police blamed on al-Shabaab have been carried out insideKenya.

Kenya's police force, however, is constrained from carrying out its work because of poor pay, which has led to corruption, and because of a lack of facilities. Few police here have cars, for instance, and those who do are given little fuel.



Britannia

earlier this month donated six cars to the anti-terror police unit. The German government donated nearly a dozen vehicles to the unit last month.

Khan and Kassim-Bekhit had been earlier

tossed in the clink

by police, said Kimathi.

Khan was

tossed in the clink

and charged in aMombasacourt in May 2010 for possession of a firearm without a license. Last year he was charged with being a member of al-Shabaab, Kimathi says.

Kassim-Bekhit was

tossed in the clink

earlier this month as he left the main mosque in the city by people suspected to be police who told him to stop his advocacy initiatives, according to Kimathi.

"His abductors said they were members of the Mungiki gang but from the way they were talking he could tell that they were

coppers

. The problem is that he cannot identify them, where he was taken, or the car he was being driven in," Kimathi said.

Kimathi said the government's counterterrorism campaign was failing because of human rights abuses and the profiling of

Mohammedan

youth. He said incidents like Khan's murder will likely remain unresolved and will stir up negative feelings among the

Mohammedan

community and draw moderate youth to extremism.

Kimathi, who was

jugged

inUgandafor one year for alleged involvement in the 2010Kampalabombings, said he believes Kassim-Bekhit could be alive.

Kimathi was

tossed in the clink

inUgandawhere he had gone to attend the case of seven Kenyans who had been illegally deported toUgandato face terrorism charges for the bombing. Ugandan authorities

placed in long-term storage

Kimathi and charged him with terrorism, murder and attempted murder. A Ugandan judge later dropped charges.

International rights groups said Kimathi, who had in 2007 exposed the extraordinary rendition of terror suspects to secret jails inEthiopiawhere they were being interrogated by Western security agents including the CIA, was

jugged

because he was exposing human rights abuses by the Kenyan and Ugandan governments.

This article starring:
MOHAMED KASIM BEKHIT
al-Shabaab
SAMIR HASHIM KHAN
al-Shabaab
Posted by: Fred || 04/22/2012 00:00 || Comments || Link || E-Mail|| [10793 views] Top|| File under: al-Shabaab
Puntland forces detain 15 clerics in Galka'yo, central Somalia
(Sh. M. Network)- The security forces under Somalia's semi autonomous state of Puntland


...a region in northeastern Somalia, centered on Garowe in the Nugaal province. Its leaders declared the territory an autonomous state in 1998. Puntland and the equally autonomous Somaliland seem to have avoided the clan rivalries and warlordism that have typified the rest of Somalia, which puts both places high on the list for Islamic subversion...


have on Saturday

jugged

more than 15

holy men

allegedly connected with Takfir bloc, officials said.

Reports said these people were

locked away

in an operation conducted by the forces at a compound in Israac village, northern part of the divided fragile Galka'yo town, the

picturesque provincial capital

of Mudug region in central Somalia.

Puntland security officials accuse the

holy men

of being part of the insecurity acts in the region. Some reports say the arrests followed after the local residents in Israac village informed to the police forces that the

holy man

s teach young children at Madrasas subjects against Islamic religion.

They are now being questioned in a jail in Galka'yo town for their connection with allegations.
Posted by: Fred || 04/22/2012 00:00 || Comments || Link || E-Mail|| [10797 views] Top|| File under: al-Shabaab
Arabia
Officer arrested for supplying weapons to al-Qaeda
[Yemen Post] The state-run al-Jamhoria newspaper reported on Saturday citing familiar sources, that the commander of the Southern Military Region, Salem Qatan, has ordered that an officer suspected with cooperating with al-Qaeda be

tossed in the clink

and referred to Aden for further interpretation.

The newspaper said the

tossed in the clink

officer has smuggled hundreds of artillery shells from the Southern Military Region armories and is believed to have given them to Al-Qaeda, which is fighting with army troops in the southern province of Abyan.

The

cut-throats

have launched surprise attacks on military outposts in the southern part of Yemen, killing hundreds, capturing dozens and seizing large quantity of heavy weapons such as rocket launchers, tanks and artillery.

The southern region soldiers accused their former commander Mahdi Maquala of supplying the terror network with different kinds of weapons in order to make people think that he was the one restoring security in the region.

The sources told the paper that the military leadership is still looking for some military equipment, and heavy weapons which have been missing since the command of the Southern Military Region changed hands to the new commander Salem Qahtan. He alluded that they think Maquala has transferred the weapons to secret stores in nearby areas.

Furthermore, a security official told the same paper that the police managed to arrest two suspected al-Qaeda spies who dropped out of their military services. The soldiers are suspected of supplying al-Qaeda with various kinds of missiles.

According to the official, the suspects confessed that they worked as spies for al-Qaeda.

The security official confirmed that the security apparatus is currently monitoring the movement of some suspects who entered Aden under the pretext of being refugees.

Al-Qaeda has taken control of vast swathes of land in the south, taking an advantage of the distracted, exhausted government.



This article starring:
Mahdi Maquala
Salem Qahtan
Salem Qatan
Posted by: Fred || 04/22/2012 00:00 || Comments || Link || E-Mail|| [10798 views] Top|| File under: al-Qaeda in Arabia
1st Armored Division Withdraws Troops From Inside Yemen Capital
[Yemen Post]
Units from the first armored division started to withdraw from inside the Yemeni capital Sanaa and its suburbs on Saturday, in a move which comes within the government's efforts to put an end to the presence of forces inside main cities.

The 135th Infantry Brigade has withdrawn to new positions determined by the military committee, which was formed under a power transfer deal sponsored by the GCC countries and the West, according to the 26sep.net website.

Pro- and anti-revolution troops deployed to the streets of main cities including Sanaa when the anti-regime protests escalated last year including those from the 1st armored division, which defected to the popular uprising.

The Defense Ministry reported on its website the withdrawal of units from the 1st armored division, whose commander is Ali Muhsen al-Ahmer, comes within the program of the military committee to restore stability and return all forces to their original positions.

President Abdurabu Mansour Hadi


...the second and possibly the last president of Yemen, successor to former President-for-Life Ali Abdullah Saleh...


has ordered to evacuate the capital from armed forces to help ease all tensions and restore stability, the website quoted Defense Minister, Muhammad Nasser, as saying.

The brigade now has new responsibilities including those to deepen the national unity and back other armed forces to serve the country, the minister continued.

He urged all forces to stay on high alert and work with other units and troops as a team and brothers during the current period.

The military committee has recently started its responsibilities to restore stability and return the situation to normal removing all barricades and checkpoints in cities that were set up during the uprising in 2011.

Posted by: Fred || 04/22/2012 00:00 || Comments || Link || E-Mail|| [10794 views] Top|| File under: Arab Spring
Yemen Air Raids Kill 8 Qaida Militants
[An Nahar] Yemen's air force raided al-Qaeda hideouts in the south, killing eight

cut-thoat

s, the defense ministry said Saturday, raising to 40 the number of jihadists reportedly killed in two days.

"The Yemeni air force carried out two air strikes that targeted al-Qaeda positions on Friday... killing eight

faceless myrmidons

and wounding dozens," said the ministry's news website26sep.net.

The raids were conducted in Abyan province, where 26sep.net reported that 32

faceless myrmidons

and two soldiers had been killed in

festivities

late Thursday.

Al-Qaeda has exploited a decline in Yemeni central government control that accompanied Arab Spring-inspired protests since last year and eventually forced veteran president President-for-Life Ali Abdullah Saleh


... Saleh initially took power as a strongman of North Yemen in 1977, when disco was in flower, but he didn't invite Donna Summer to the inauguration and Blondie couldn't make it...


to resign.

The army, backed by armed civilians, has been battling the

turban

group's Yemeni branch, known as the Partisans of Sharia (Islamic law), over the control of Abyan province, most of which has fallen under the command of the Islamist

krazed killer

s.

Posted by: Fred || 04/22/2012 00:00 || Comments || Link || E-Mail|| [10796 views] Top|| File under: al-Qaeda in Arabia
Bahrain Opens Probe into Death in Protest Area
[An Nahar] Bahraini opposition groups claimed Saturday that a man was killed during

festivities

with security forces, threatening to sharply escalate the Gulf nation's unrest as officials struggle under the world spotlight as hosts of the Formula One Grand Prix. Authorities opened an investigation in a bid to defuse tensions.

At least 50 people have died in the unrest since February 2011 in the longest-running street battles of the Arab Spring. Bahrain's Shiite majority seeks to break the near monopoly on power by the ruling Sunni dynasty, which has close ties to the West.

Persistent protests have left the country's rulers struggling to keep attention on the buildup to Sunday's Formula One race -- Bahrain's premier international event. It was called off last year amid security fears and Bahrain's leaders lobbied hard to hold this year's event in efforts to portray stability and mend the country's international image.

A statement by Bahrain's Interior Ministry said a probe was under way, but gave no other immediate details. The death, however, was likely to intensify a wave of expected protests to coincide with the F1.

The body was found in an area west of the capital Manama, where

festivities

broke out after a massive protest march Friday. Opposition factions said riot police and demonstrators were engaged in running skirmishes around the village of Shakhura, about five miles (eight kilometers) west of the capital Manama and known for its burial mounds dating back more than 5,000 years.

The area is 12 miles (20 kilometers) from the Grand Prix circuit, which is surrounded by desert and under round-the-clock security watch.

The Interior Ministry said the man who died was identified as Salah Abbas Habib Musa, 36, and the case was "being treated as a homicide." The ministry statement did not give a cause of death but said

Sherlocks

found "a wound" on the left side of his body.

Posted by: Fred || 04/22/2012 00:00 || Comments || Link || E-Mail|| [10795 views] Top|| File under: Arab Spring
Yemen: Ten Saudis Killed in AQAP Clashes
[Yemen Post]
Ten Saudis were killed in the southern Abyan province while fighting alongside al-Qaeda since Friday, two

security bigshot

s said.


It's the easy way for the Saudis to clear out the worst results of their inbreeding program.

The officials said three Somalis were also killed as government intensifies its assault on al-Qaeda hideouts.


Ditto the Somalis. One wonders how many such Lions of Islam have lost to Darwin since 9/11...

The Defense Ministry announced that troops have taken over four key military positions in the province, while more than a dozen air strikes hit areas controlled by the

myrmidon

groups.
Posted by: Fred || 04/22/2012 00:00 || Comments || Link || E-Mail|| [10793 views] Top|| File under: al-Qaeda in Arabia
Bangladesh
1 dead, buses torched ahead of Bangladesh strike
DHAKA: Police and media reports in Bangladesh say at least one man has died after unidentified people set fire to at least five buses in the capital ahead of an opposition-sponsored general strike.


And remember, Dear Reader, the former East Pakistan is universally acknowledged to be considerably more sane and functional than the former West Pakistan, Land of the Pure.

An 18-party opposition alliance will enforce the strike on Sunday to urge the government to find a regional opposition leader who went missing on Tuesday from a Dhaka street.

Police official Sirajul Islam says a bus was set on fire on Saturday in Dhaka's Khilgaon area, killing the 40-year-old driver. The United News of Bangladesh agency and several television stations say four other buses were set on fire in parts of Dhaka.

The opposition has blamed security agencies for Elias Ali's disappearance but the government has denied this.
Posted by: Steve White || 04/22/2012 00:00 || Comments || Link || E-Mail|| [10799 views] Top|| File under:
Caribbean-Latin America
Mayhem in Monterrey: 13 die

For a map, click here. For a map of Nuevo Leon state, click here. For a map for Monterrey, click here.

By Chris Covert
Rantburg.com

Six unidentified individuals were shot to death in three separate shootings in Santa Catarina, Nuevo Leon Saturday, according to Mexican news accounts.

Armed suspects travelling aboard several vehicles burst into a residence near the intersection of calle Cuarta Oriente and Luis Donaldo Colosio in San Gilberto colony in Santa Catarina, a suburb of Monterrey.

Two men and a woman were killed at the scene, while a fourth victim was found a short distance away also shot to death.

Reports say two other people were shot, presumably by the same armed group, one near the intersection of calles San Juan del Rio and San German, and another on Calle San Juan.

Sales of drugs are suspected in the shootings.

Seven other individuals were murdered or found dead in and around Monterrey, Nuevo Leon.

Two unidentified men were shot to death in Juarez, Nuevo Leon late Friday night. The victims were attacked near the intersection of calles San Angel and Natalia in La Trinidad colony. Several spent shell casings for AR-15 assault rifles were found at the scene.


Three city workers for Cadereyta Jimenez municipality were shot to death Friday morning as they were working on water pipes. The shooting took place at around 1100 hrs near the intersection of Cadereyta-Allende highway at the seven kilometer marker near the village of El Castillo.


Two unidentified men in their 20s were found shot to death on the Santiago-San Mateo Road at the 15 kilometer marker, outside the Dos Hermanos ranch. They had been beaten before being shot.


An unidentified man was detained following a shooting and a pursuit in Monterrey Friday evening. A Fuerza Civil patrol attempted to stop the suspect who was driving a Jeep Patriot SUV near the intersection of avenidas Ocampo and Pino Suarez. The subsequent pursuit damaged seven vehicles, mostly by gunfire, before the pursuit ended.
Chris Covert writes Mexican Drug War and national political news for Rantburg.com
Posted by: badanov || 04/22/2012 00:00 || Comments || Link || E-Mail|| [10794 views] Top|| File under:
India-Pakistan
Seven more die amid relentless firing incidents in Karachi
[Dawn]
KARACHI: Law enforcement agencies remained mere spectator as seven more people on Saturday became victim of relentless firing incidents in Bloody Karachi


...formerly the capital of Pakistain, now merely its most important port and financial center. It may be the largest city in the world, with a population of 18 million, most of whom hate each other and many of whom are armed and dangerous...


, DawnNews reported.

In the latest development, a man was killed and three

were maimed

amid firing from

faceless myrmidons

in Korangi, Landhi and P.I.B Colony.

Earlier, two men were

rubbed out

by

person or persons unknown

at Lasi Goth in New

Bloody Karachi

.

The dear departed

were identified as Nisar Ali and Abu-Qasim.

According to police, both were sitting at a roadside tee shop, when unidentified

cycle of violence

riders opened fire on them.

Duty officer Hussain Bux said Nisar Bux, a supervisor at Ghazi Security, was the apparent target of the attackers and

the dear departed

came incidentally under fire.

A young man was

rubbed out

by unidentified

gunnies

at Mominabad in Orangi Town, while, another was

rubbed out

in Manghopir area.

Moreover, a man was killed and three others

were maimed

in different firing incidents in Malir, Landhi, Babar Market and Jut Line.

Meanwhile,


...back at the fist fight, Jake ducked another roundhouse, then parried with his left, then with his right, finally with his chin...


Sindh home ministry has imposed a ban on letting houses to the foreigners by issuing a notification for registering property dealers.

According to the notification, land-lords must verify from National Database Registration Authority (NADRA) before letting out their properties.

SHO of the concerned

cop shoppe

would consequently be responsible if houses are lent without verification, it added.

Posted by: Fred || 04/22/2012 00:00 || Comments || Link || E-Mail|| [10794 views] Top|| File under:
Two killed in Quetta firing
[Dawn]
Two people were killed in a firing incident on Quetta's Barori road, DawnNews reported on Saturday.

According to police,

faceless myrmidons

on a

cycle of violence

opened fire on two pedestrians.

One pedestrian

was struck down in his prime

, whereas, the other was severely

maimed

and

departed this vale of tears

while being shifted to a hospital, police said.

Moreover, two bodies were discovered from Quetta's area of Kuchlak.

Posted by: Fred || 04/22/2012 00:00 || Comments || Link || E-Mail|| [10793 views] Top|| File under:
Militants target girls school in Jamrud
[Dawn] Unidentified

myrmidon

s blew up a government girls' school in Jamrud tehsil of Khyber Agency
on the night between Thursday and Friday.

Local officials said that a group of

gunnies

entered the Said Ahmad Jan Kali girls school building at midnight and planted explosives alongside its boundary wall.

The explosives went off with a big bang causing damage to some classrooms and a portion of the boundary wall. Windowpanes of a number of classrooms and offices were also smashed.

Officials said that they took into custody seven local residents, the school watchman among them, and started investigations. They said that the school was closed after the

kaboom

and would be reopened after devising security arrangements for the students.

A local

bad turban

group Abdullah Ezzam Brigade took responsibility for the incident.

Officials of the education department said that with the recent incident, the number of destroyed government schools in Khyber Agency had reached 69.
Posted by: Fred || 04/22/2012 00:00 || Comments || Link || E-Mail|| [10794 views] Top|| File under: TTP
Iraq
Blasts kill three in Iraq
[Bangla Daily Star] Bombs went kaboom! in two minibuses in Storied Baghdad


...located along the Tigris River, founded in the 8th century, home of the Abbasid Caliphate...


yesterday, killing three people and wounding at least 12, while a

kaboom

on a governor's convoy

maimed

two guards, security officials said.

An interior ministry official said the bombs in the minibuses went kaboom! about 8:30am near a Shia place of worship in the Chikouk area in north Storied Baghdad, killing three people and wounding 12.

Meanwhile,


...back at the Council of Boskone, Helmuth had turned a paler shade of blue. Star-A-Star had struck again...


a

roadside kaboom

targeted the convoy of Hisham al-Hiyali, the governor of Diyala province, north of the

lovely provincial capital

Baquba, police Captain Hazem al-Juburi said.

The officer said that two guards were

maimed

in the attack, but that the governor was unharmed.

Violence in Iraq has fallen sharply from its peak in 2006 and 2007, but attacks still continue across the country. In March, 112 Iraqis were killed, government figures showed.

Posted by: Fred || 04/22/2012 00:00 || Comments || Link || E-Mail|| [10795 views] Top|| File under: al-Qaeda in Iraq
Israel-Palestine-Jordan
Security forces avert major terror attack in W. Bank
Traffic police, Border Guard identify 2 suspicious 17-year-olds near Tapuah Junction; discover knives, gun, powerful explosives which may have been intended for terrorist attack at crowded hitchhikers post.


It's a busy week for failed attempts throughout the Ummah. The attentive soul might get the idea that Allah no longer favours such behaviour...

Border Police officers averted a major terror attack in the West Bank on Saturday after stopping two Paleostinian men acting suspiciously, and discovering powerful explosives in their possession, as well as knives and a gun.

The incident occurred near Tapuah Junction in the northern West Bank, near a hitchhikers post used by many Israelis on Saturday night.

Security forces suspect that the post was the intended target of the attack.

"Our fighters noticed two men in their 20s acting strangely," a Border Police

front man

said. "They looked under pressure in the presence of security personnel," he added.

The suspicious conduct by the Paleostinians prompted Border Police to initiate a search of them and their bags. The officers uncovered a small arsenal of powerful explosives.

Four pipe bombs, two knives, and a home-made gun were seized in the search.

A Judea and Samaria Traffic Police patrol car then joined the scene, and placed the suspects under arrest.

During initial questioning, each suspect blamed the other. Both men are from the Balata region of Nablus. The suspects were taken away for questioning, and are refusing to cooperate.

Border Police then dispatched a bomb squad unit, which defused pipe bombs.
Posted by: trailing wife || 04/22/2012 00:00 || Comments || Link || E-Mail|| [10795 views] Top|| File under:
Southeast Asia
Wanted Thai terrorist killed in gun battle
A member of the RKK terrorist separatist group was killed and one policeman injured in a firefight with government forces early Sunday morning at a village in Narathiwat province.

The dead terrorist militant was identified as Tuwaedunan Nima, an RKK member wanted under an arrest warrant dated June 30, 2009 on charges of attempted murder, resisting arrest and violating the emergency decree.

The firefight took place at about 5:30 a.m. after Pol Maj-Gen Suchart Thirasawat, deputy police inspector-general, and Lt-Col Thanit Saengchan, deputy commander of the 46th Rangers Regiment, led a combined police-military unit to lay siege to a house on a tip-off that Tuwaedunan was hiding there.

Upon being told to surrender, the suspect climbed up on the roof of the house and began shooting. An exchange of gunfire followed. During the gun battle, Tuwaedunan threw an M67 hand grenade at the authorities. Pol Cpl Surasak Chandaeng was injured in the grenade explosion.

Tuwaedunan was during the firefight. His body was found on the roof of the house with a .38 pistol in his hand. A cloth bag containing a number of .38's and M16 ammunition was also recovered near the body.
Posted by: ryuge || 04/22/2012 01:31 || Comments || Link || E-Mail|| [10794 views] Top|| File under:
Syria-Lebanon-Iran
Iran claims to have recovered data from captured spy drone
Iran has declared it has "cracked the codes" of the intelligence gathering system of a U.S. spy drone it seized last year for violating its airspace.

Tehran boasted about capturing the unmanned aircraft with stealth technology in December and displayed it on national television. Now, months later, an Iranian senior military official said armed forces have extracted data from it to prove a point to the Pentagon, which they said doubted Tehran would be able to decode it.

Brig. Gen. Amir Ali Hajizadeh was quoted as saying, "This plane is seen as a national capital for us and our words should not disclose all the information that we have very easily. Yet, I provide four cues in here to let the Americans know how deep we could penetrate into the intelligence systems and devices of this drone."

Hajizadeh said that some data from the drone's memory device showed it had flown over bin Laden's Pakistani hideout two weeks before his death. He added, "Had we not accessed the plane's softwares and hard discs, we wouldn't have been able to achieve these facts."

Hajizadeh said Iran has also decoded information such as protocols, repairs and flight sorties. He said that the drone was in California in October 2010 for repairs and was moved to Afghanistan the following month, where it had problems that American experts could not solve.
Posted by: ryuge || 04/22/2012 08:39 || Comments || Link || E-Mail|| [10804 views] Top|| File under:
Syria's Homs 'calm' amid UN monitors visit
[Al Jazeera] Syrian authorities have allowed a team of UN ceasefire monitors to enter the battered city of Homs after resident opposition activists said shelling and gunfire stopped for the first time in weeks.

A UN

front man

said on Saturday that a team of monitors toured the city and met with its governor.

"They are now visiting districts of the city," Khaled al-Masri said. Syria's state news agency SANA confirmed the statement.

Activists in Homs said that the shelling of the city only ceased to make it look as if the government was abiding by a truce, mediated by international the UN and Arab League


...an organization of Arabic-speaking states with 22 member countries and four observers. The League tries to achieve Arab consensus on issues, which usually leaves them doing nothing but a bit of grimacing and mustache cursing...


peace envoy Kofi Annan.

...Ghanaian diplomat who served as the seventh and so far the worst Secretary-General of the UN. Annan and the UN were the co-recipients of the 2001 Nobel Peace Prize for something or other that probably sounded good at the time. In December 2004, reports surfaced that Kofi's son Kojo received payments from the Swiss company Cotecna, which had won a lucrative contract under the UN Oil-for-Food Program. Kofi Annan called for an investigation to look into the allegations, which stirred up the expected cesspool but couldn't seem to come up with enough evidence to indict Kofi himself, or even Kojo...
They said that shelling would resume as soon after the monitors left.

"It is very clear that the Syrian government can stop the violence whenever it wants at anytime in the country," Walid
al-Fares of the Homs Revolution Council said.

"There is no shelling whatsoever," Fares told

Al Jizz

, a day after activists had reported the deaths of at least 12 people there amid continued shelling by government forces on several neighbourhoods.

"We believe that the calmness has to do with the arrival of the observers. We wish they could live with us so that this peace can remain."

Posted by: Fred || 04/22/2012 00:00 || Comments || Link || E-Mail|| [10794 views] Top|| File under: Govt of Syria
US says may not allow renewal of UN mission in Syria
[Dawn] The United States warned Saturday it may not allow the renewal of the UN ceasefire monitoring mission in Syria after the first three months, and called for greater international pressure on the government of
Hereditary President-for-Life Bashir Pencilneck al-Assad.


Despoiler of Deraa...


Susan Rice, the US ambassador to the United Nations


...an international organization whose stated aims of facilitating interational security involves making sure that nobody with live ammo is offended unless it's a civilized country...


, told AFP that UN Secretary General
the ephemeral Ban Ki-moon


... of whom it can be said to his credit that he is not Kofi Annan...


must now make a "careful judgment" about conditions in Syria before sending 300 unarmed monitors there.

"Our patience is exhausted. No one should assume that the United States will agree to renew this mission after 90 days," Rice told the Security Council after it authorized the full ceasefire observer mission.

Under UN resolution 2043, the unarmed military observers will be deployed for an initial period of 90 days if UN leader Ban Ki-moon decides it is safe for them to go.

"If there is not a sustained cessation of violence, full freedom of movement for UN personnel, and rapid, meaningful progress on all other aspects of the six point plan, then we must all conclude that this mission has run its course," Rice said.

Posted by: Fred || 04/22/2012 00:00 || Comments || Link || E-Mail|| [10794 views] Top|| File under: Govt of Syria
11 Killed in Syria Violence
[An Nahar] Two civilians were among at least 11 people killed in Syria on Saturday as U.N. observers monitoring a shaky ceasefire toured the restive city of Homs, a monitoring group reported.

The report by the Syrian Observatory for Human Rights came as the U.N. Security Council voted unanimously to dispatch 300 observers to Syria for a 90-day period to help bolster an April 12 truce.

A sniper

rubbed out

a woman in the town of Qusayr near the Lebanese border in Homs province, the

Britannia

-based Observatory said.

Another civilian was killed in unclear circumstances in the southern province of Daraa, as regime forces carried out raids in the area, cradle of the uprising against
Hereditary President-for-Life Bashir Pencilneck al-Assad's


Light of the Alawites...


regime, it said.

Nine army deserters were killed in an ambush by government forces in the northern province of Aleppo,


...For centuries, Aleppo was Greater Syria's largest city and the Ottoman Empire's third, after Constantinople and Cairo. Although relatively close to Damascus in distance, Aleppans regard Damascenes as country cousins...


the Observatory added.

Meanwhile "a loud

kaboom

was heard Saturday at Mazzeh military airport in Damascus,"


...Capital of the last remaining Baathist regime in the world...


the Observatory reported, as activists told Agence

La Belle France

Presse the army blocked a road leading to the base and snipers were deployed on rooftops.

In other violence, an "armed terrorist group" on Saturday blew up a section of an oil pipeline in the Deir al-Zour region of northeast Syria, SANA said.

Monitors say more than 200 people have been killed in Syria since the shaky ceasefire to which the government and rebels committed themselves went into effect, including 46 on Friday.

Posted by: Fred || 04/22/2012 00:00 || Comments || Link || E-Mail|| [10793 views] Top|| File under: Govt of Syria
Who's in the News
29
[untagged]
6
Arab Spring
4
Govt of Syria
4
al-Shabaab
3
al-Qaeda in Arabia
1
TTP
1
Houthis
1
Jamaat-e-Islami
1
Govt of Sudan
1
al-Qaeda in Iraq
1
Govt of Pakistan
1
al-Qaeda in Pakistan
Bookmark
E-Mail Me
The Classics
The O Club
Rantburg Store
The Bloids
The Never-ending Story
Thugburg
Gulf War I
The Way We Were
Bio
Merry-Go-Blog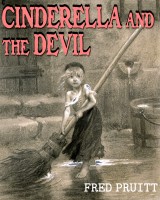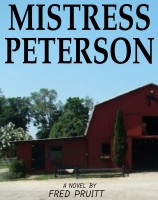 On Sale now!


A multi-volume chronology and reference guide set detailing three years of the Mexican Drug War between 2010 and 2012.

Rantburg.com and borderlandbeat.com correspondent and author Chris Covert presents his first non-fiction work detailing the drug and gang related violence in Mexico.

Chris gives us Mexican press dispatches of drug and gang war violence over three years, presented in a multi volume set intended to chronicle the death, violence and mayhem which has dominated Mexico for six years.
Click here for more information


Meet the Mods
In no particular order...


Steve White
Seafarious
tu3031
badanov
sherry
ryuge
GolfBravoUSMC
Bright Pebbles
trailing wife
Gloria
Fred
Besoeker
Glenmore
Frank G
3dc
Skidmark



Better than the average link...



Rantburg was assembled from recycled algorithms in the United States of America. No trees were destroyed in the production of this weblog. We did hurt some, though. Sorry.
3.236.18.161

Help keep the Burg running! Paypal: