Afghanistan
Afghans Report IEDs Found in Mosque, Villages
Do they eat their young too?



Afghans Report IEDs Found in Mosque, Villages

April 21, 2006

BAGRAM AIRFIELD, Afghanistan – An Afghan man reported an improvised explosive device placed inside a mosque today preventing the possible deaths of several mosque patrons in the city of Bakh Tana in Khost Province .

The Afghan disclosed the location of the IED to Afghan National Police officers who in turn notified Coalition forces. With permission from local religious leaders, a Coalition explosive ordnance disposal team entered the mosque and rendered the IED harmless.

In the village of Wesh , Spin Bulldock, Kandahar Province , Afghans notified local officials of three IEDs emplaced throughout the village. One IED exploded, however, no one was injured, and it caused only minor damage to a school. Two more IEDs were safely disposed of by Coalition forces.

"The emplacement of these indiscriminate killers by enemy forces is a deplorable act," said Army Lt. Col. Paul Fitzpatrick, Combined Joint Task Force-76 spokesman.

"These devices are the tools of terror, used by criminals in their ruthless pursuit of their oppressive ideals," Fitzpatrick said. "That an Afghan turned over the location of the device to Coalition forces clearly shows that the country is united and confident in its stand against these brutal oppressors."

IEDs and caches of explosives are a threat to all Afghans. People should notify Afghan or Coalition authorities whenever they suspect such dangerous explosives are being used by terrorists and extremists.
Posted by: Glenmore || 04/21/2006 19:00 || Comments || Link || E-Mail|| [395 views] Top|| File under:
US soldier killed in southern Afghanistan
KABUL - One US soldier was killed Friday when his patrol came under attack in Afghanistan's southern Uruzgan province, said a US military statement. An Afghan National Army soldier was also wounded in the incident in Deh Rawood district and was evacuated to Kandahar for treatment, the statement said.

It said the US trooper, whose name was being witheld pending notification of next of kin, came under attack by small arms fire while his patrol investigated a weapons cache.

Posted by: Steve || 04/21/2006 08:56 || Comments || Link || E-Mail|| [298 views] Top|| File under:
Failed suicide attack injures two cops in Afghanistan
A suicide attack in Afghanistan's Kandahar province killed the bomber and injured two policemen on Thursday. The attack was carried out in the Jerai area of the province, where such attacks are rampant over the past few months. Police officials in the province said the bomber was riding in a taxi car. He struck his car against a police vehicle on a link road which resulted in a big blast. Two policemen suffered injuries in the attack. The wounded cops were rushed to Kandahar hospital where doctors said their condition was satisfactory.
Posted by: Fred || 04/21/2006 00:00 || Comments || Link || E-Mail|| [273 views] Top|| File under:
Bangladesh
Accused in Ramna blast case now SI at Patuakhali
An accused of the Ramna Batomul bomb blast case has been appointed sub-inspector (SI) at the Patuakhali Sadar Police station. Mizanur Rahman Swadhin, who was arrested by police in connection with the bomb attack on the Pahela Baishakh celebration programme in 2001 and later released on bail granted by the High Court, joined the post in the first week of this month. A former Jatiyatabadi Chhatra Dal (JCD) cadre, Mizanur received departmental training at the Sardah Police Training Academy from February 22.

Ten people were killed and over 100 injured in the bomb blast incident at the Ramna Batomul in Dhaka. Police arrested Mizanur at a house in Matuail area in the capital. The law enforcers also arrested his cousin Motiur Rahman, imam of the Matuail mosque whom they identified as a skilled bomb maker. Jasim, another cousin of Mizanur, allegedly carried bombs to the Ramna Batomul and was killed on the spot.

The three cousins hail from Biron village under Mathbaria upazila in Pirojpur district. Mizanur was a powerful JCD leader of Suhrawardi College in Dhaka in 2001, some villagers said.
Posted by: Fred || 04/21/2006 21:27 || Comments || Link || E-Mail|| [336 views] Top|| File under:
Europe
Greece: Anarchists/Leftists clash with fascists at Panteion University
On Thursday April 13th around noon a member of the fascist organization "golden dawn" was spotted inside the grounds of Panteion University suspected of attacks against the anti-authoritarian commune in the university. As it was later revealed he is the son of a high ranking police officer.

When students atttempted to approach him at point blank he pulled out a gun and aimed at them but before he was able to use it he was disarmed. He was then taken to the dean where a second gun was found amongst his belongings. The dean's intention was to hand Gerasimos Papagiannis over to the police so that he may be charged but for ideological reasons late that afternoon he was set free by the same students that disarmed him.

Outside the university a sound system was informing the passers-by of what exactly happened and an anti-fascist demo was called for 5 o' clock that evening.

Just before 5 in the afternoon a group of fascists suddenly appeared armed with knifes, sticks and flares and in absolute co-operation with the riot police attacked those who have gathered resulting to the stubbing of 3 students.

According to many witnesses the knife attacks were led by D. Zafeiropoulos –the only one not covering his face under a helmet- the nationalist candidate to the coming mayor elections for the City of Athens with the Greek nationalist party "patriotic allegiance".

Photos of the fascist, the guns he was currying and the riot that followed at http://athens.indymedia.org/display.php?articleId=10004

More in http://athens.indymedia.org/display.php?articleId=10119


Posted by: Spereng Sleling3356 || 04/21/2006 02:16 || Comments || Link || E-Mail|| [275 views] Top|| File under:
Home Front: WoT
CIA Officer Fired for Leaking Classified Info to Media
WASHINGTON — A CIA officer has been relieved of his duty after being caught leaking classified information to the media.

CIA officials will not reveal the officer's name, assignment, or the information that was leaked. The firing is a highly unusual move, although there has been an ongoing investigation into leaks in the CIA.

One official called this a "damaging leak" that deals with operational information and said the fired officer "knowingly and willfully" leaked the information to the media and "was caught."

The CIA officer was not in the public affairs office, nor was he someone authorized to talk to the media. The investigation was launched in January by the CIA's security center. It was directed to look at employees who had been exposed to certain intelligence programs. In the course of the investigation, the fired officer admitted discussing classified information including information about classified operations.

The investigation is ongoing.

A Justice Department spokesman said "no comment" on the firing. The spokesman also would not say whether the agency was looking into any criminal action against the officer.
Posted by: Sherry || 04/21/2006 15:45 || Comments || Link || E-Mail|| [943 views] Top|| File under:
Georgia student charged with supporting terror group
A 21-year-old Georgia Tech student taken into federal custody last month has been charged with giving "material support" to a terrorist organization, according to a federal indictment unsealed Thursday.

Georgia Tech student, Joe? Bubba?

The student, Syed Haris Ahmed, a mechanical engineering major who had become increasingly religious in his Islamic faith, was arrested March 23 by the FBI.
Syed Ahmed, 21, was charged with helping a terrorist group. The FBI believes he attended a training camp in Pakistan last year, sources say. He was in madrassa religious school there, his family says.
"This is the first international terrorism charge ever filed in Georgia," said U.S. Attorney David Nahmias shortly after unsealing the indictment "The charge against Mr. Ahmed is serious and involves national security and will be prosecuted with that in mind." Authorities declined to provide details about the charges but said they had investigated Ahmed for about a year.

Jack Martin, Ahmed's court-appointed lawyer, refused to comment on the case. Ahmed's family has rejected the suggestion that the student has been involved in terrorism.On Wednesday, Ahmed appeared before U.S. Magistrate Joel Feldman and pleaded not guilty, prosecutors said Thursday. Ahmed was ordered to be held in custody pending trial. Ahmed was taken into custody, his family said, apparently because authorities suspect a videotape he made of a building may have been related to terrorism.

Casing the joint, was he?

Ahmed's family immigrated from Pakistan in 1997 and are now U.S. citizens living in Dawsonville. Family members said agents confiscated computer hard drives and data CDs from their home last month. Ahmed told his family that authorities found a video on the Internet and apparently traced it to him. The video was of a building and was perhaps made during a trip with friends. Ahmed's family members said they did not know the location of the building or when the tape was made.

Second man arrested
In a separate case that may be related, a 19-year-old Roswell man was arrested Monday in Bangladesh. Ehsanul Islam Sadequee was arrested by Bengali authorities after at least eight months of federal investigation of him and his family, his sister, Sharmin Sadequee, said Thursday. Federal authorities would not confirm the arrest. Authorities also refused to confirm Ahmed's arrest before Thursday.

Sharmin Sadequee said the family had immigrated from Bangladesh and lived in Atlanta since 1988. Ehsanul Sadequee was born in Fairfax, Va., and is a U.S. citizen, although he was home schooled and attended a British school in Bangladesh from 2001 to 2004.

A British boarding school in Bangladesh?

Federal authorities would not say what charges Ehsanul Sadequee faces or even confirm he is in custody.

Sharmin Sadequee said her brother was briefly detained last August at Kennedy International Airport in New York when he was flying to Bangladesh to get married. Sharmin Sadequee said her family has been interviewed by authorities several times since. Sadequee, who spoke to the newspaper from her home in Michigan, said her family received a call in mid-March from a young man saying he was an acquaintance of her brother and that he had been questioned four times by the FBI about him. Sharmin Sadequee knew the man only by his nickname and had met him at Al-Farooq Masjid, the mosque just north of Georgia Tech. She said the man she met resembled Syed Haris Ahmed, the Georgia Tech student, after seeing his photo on The Atlanta Journal-Constitution's Web site.


There's a pretty good connection.

Sadequee called the man this week after her brother was arrested. His cellphone had been disconnected. Sadequee said one of the family encounters with authorities was in December when U.S. immigration agents arrested her mother at the family home in Roswell on immigration violation charges. Her mother was released and the case is ongoing, Sadequee said.


Momma just overstayed her visa or is she part of the gunpowder plot?

Sadequee also said FBI agents came to the Roswell home in September, saying they were investigating the bankruptcy of a travel agency where their older brother, Amimul Sadequee, had purchased a ticket. "Then they asked how many computers do you have and does your son [Amimul] have a laptop?" said Sharmin Sadequee, who was reviewing notes the family had accumulated about the visits. "We wondered why they are asking about computers when they were investigating a ticket and a bankruptcy?"

CNN reported Thursday that Ehsanul Sadequee had been handed over to the FBI and placed on a plane to New York, where he is expected to face charges in U.S. District Court.
Posted by: Steve White || 04/21/2006 00:00 || Comments || Link || E-Mail|| [534 views] Top|| File under:
US ready to release 100 Guantanamo detainees
PARIS - The United States is ready to release some 100 detainees from its base in Guantanamo Bay, Cuba, once their home countries or a third party agree to take them in, a senior US official said on Thursday. "Around 100 prisoners at Guantanamo are ready to leave, once their home countries are ready to receive them," State Department official Sandra Hodgkinson told reporters at the US embassy in Paris. "It takes time to secure an agreement from their countries of origin: we want assurances that they will be treated humanely and also that they will be kept under watch," said Hodgkinson, the deputy head of the State Department's war crimes office.


Shooting them, unfortunately, appears not to be an option.

"Where do they go when they are released? In the case of Afghans, for example, do they go back to Afghanistan? But President (Hamid) Karzai doesn't want them," she said in comments delivered in French.

Hodgkinson cited the example of 16 Chinese ethnic Uighur Muslims, for whom she said US authorities have been searching for a home for two years. "We have decided that they can be (released), but no one wants to take them in," she said, adding that Washington refused to send them to China "because they would be tortured there".


Or turned into organ donors.

Hodgkinson said that out of an estimated 250 prisoners released so far from the US naval base in Cuba, around 15 had returned to the battlefield. "Therefore we have to be careful," she said.
Posted by: Steve White || 04/21/2006 00:00 || Comments || Link || E-Mail|| [461 views] Top|| File under:
India-Pakistan
Four naxalites (maoists) killed in encounter
Warangal, India: Four naxalites belonging to Praja Prathighatana Group were killed in an encounter with the police around 10 a.m. in the Katapur forest area in agency Tadvai mandal here on Friday.

Among the victims, one was identified as Paya Lakshmaiah alias Yadanna, who was Praja Prathighatana Warangal district committee secretary. He belonged to Damerathogu village of Gundala mandal in Khammam district and had been underground for the past one decade. He was involved in 36 criminal cases.

Three others, including a woman, are yet to be identified.

Superintendent of Police M.S. Ravindra said on reliable information about the movement of naxalites, special police parties were sent to comb the area. The police found the naxals moving in the forest abutting the Motlagudem village and there was an exchange of fire between the police and naxalites.

The police later recovered one Springfield rifle, two 8mm rifles, one pistol and one revolver and seven kitbags from the spot.

Later around 1p.m. again the police exchanged fire with naxals just 2 km distance from the first encounter spot. There were no casualties, but the police recovered one 8 mm rifle left by the fleeing naxals. Mr. Ravindra said unable to bear the pressure from the naxal groups for money, the local villagers informed the police about their movements. The revolutionary parties which claimed to be working for the people had now turned against the people since they left behind their ideology and grew greedy for money, he added.

Meanwhile, the police unearthed three landmines pitched reportedly by the Maoist party naxalites on the road between Moddulagudem and Oddugudem in Govindaraopet mandal in the afternoon. Each of the mine contained 5 kg of explosive material and probably aimed at targeting the police going that way for combing operations. A team of personnel headed by Circle Inspector V Tirupathi unearthed and defused the landmines.
Posted by: john || 04/21/2006 21:01 || Comments || Link || E-Mail|| [296 views] Top|| File under:
Al Qaeda man slain in Pakistan was Qaeda "bag man"
PESHAWAR, Pakistan (Reuters) - An Arab militant killed by Pakistani security forces was an al Qaeda "bag man", a senior official said on Friday. The militant, shot dead in the Bajaur tribal region on Thursday, is believed to have distributed funds to families left behind in Pakistan and Afghanistan by Iraq al Qaeda leader Abu Musab al-Zarqawi and others, the security official in North West Frontier Province told Reuters. He was also involved in organising attacks on U.S.-led coalition and Afghan forces in eastern Afghanistan. "His death is quite a significant blow to al Qaeda," the official said.

The man, named as Marwan Hadid al-Suri, 38, was an explosives expert and was wanted by the United States. The official said they found a notebook on al-Suri that contained a ledger listing al Qaeda members and their family members who were to receive funds. Zarqawi was on the list.

The official referred to al-Suri as a "bag man" for al Qaeda. "He was giving them money every three months," he said. The location of the relatives was not given. Al-Suri had married an Afghan woman, as had many foreign al Qaeda fighters. The Pakistani security official, who requested anonymity, said al-Suri, which means Syrian, was involved in al Qaeda operations in the eastern Afghan city of Jalalabad and moved to Bajaur in 2005 to organise attacks in the Afghan province of Kunar.

The killing of al-Suri came as Pakistan beefed up security along its Afghan border in Bajaur and some other tribal areas to help a recent U.S. and Afghan offensive against militants in Kunar. He is believed to have escaped a U.S. airstrike on a house in Damadola village in Bajaur in January that U.S. officials said had been targeted at al Qaeda second-in-command Ayman al-Zawahri.
Zawahri was not present, but a handful of al Qaeda operatives were killed in the January 13 attack, according to Pakistani officials.

The security official said al-Suri was carrying a notebook that contained instructions, in Arabic, and diagrams of circuits for bombs and plastic explosives. Suri was killed in a shoot-out in Bajaur's main town of Khar when he opened fire on troops who had stopped the minibus he was travelling in. He killed one of the soldiers.

Al-Suri's killing came a week after the security forces killed an Egyptian al Qaeda member wanted for involvement in the 1998 bombing of the U.S. embassies in Kenya and Tanzania. Zawahri is believed to be hiding in the rugged border region between Pakistan and Afghanistan. Most speculation points to al Qaeda chief Osama bin Laden also being in Pakistan, but probably outside the tribal areas.
Posted by: Steve || 04/21/2006 09:45 || Comments || Link || E-Mail|| [332 views] Top|| File under:
Pakistan detains 40 tribesmen after convoy attack
MIRANSHAH, Pakistan - Pakistani authorities said on Friday they had arrested 40 people, including some tribal elders, a day after militants launched a deadly ambush on a military convoy near the Afghan border. The administration in the restive North Waziristan tribal region detained them to "force local tribesmen to hand over" the insurgents involved in Thursday's attack, a local official told AFP, requesting anonymity.

Seven soldiers died and 22 were wounded in the ambush on a paramilitary convoy in Sarobi village, located 17 kilometres (10 miles) north of the tribal region's main town Miranshah. Residents said the authorities rounded up the people from Sarobi and the adjoining town of Spelga. They also sealed their shops in Miranshah and in the bazaar of nearby Mir Ali town, they said.

Security officials said six militants were believed to have been killed by Pakistani troops and helicopter gunships on Thursday after the attacks, although the bodies were removed by their comrades. The ambush came amid intensified efforts by Pakistan, a key US ally in the "war on terror", to flush out Al-Qaeda and Taleban insurgents and their supporters and restore control in the lawless region.

Pakistan has deployed 80,000 troops in the bordering areas to hunt militants who sneaked across the frontier after Afghanistan's hardline Taleban regime was toppled by US-led forces in late 2001. Clashes in the twin regions of North and South Waziristan last month left around 250 insurgents and five soldiers dead, the military said.
Posted by: Steve || 04/21/2006 08:44 || Comments || Link || E-Mail|| [294 views] Top|| File under:
Missiles From Afghanistan Injures Girl
Khar, 21 April (AKI/DAWN) - Three missiles fired from across the Afghan border landed in Pakistan's adjacent tribal area of Charmang, injuring a 15-year-old girl on Wednesday. The borderland's political agent [the Pakistani federal government's representative] Mohammad Fahim Wazir confirmed that the missiles had been fired from across the border. Wazir said that political authorities and law-enforcement agencies had started an investigation. However, he said preliminary reports suggested that the missiles had been fired by mistake.


Somehow, I doubt it. Read on.


Sources said that US forces which had started an operation against al-Qaeda elements in Afghanistan's Kunar province, near the Pakistani border, fired three missiles at 1 am local time on Wednesday.

We don't fire by 'mistake'

The sources said that one missile landed near the house of Hazrat Gul in the Kohi Karkani village, about 40 kilometres west of Khar. Gul's 15-year-old daughter suffered injuries and the house was partially damaged. The wounded girl was taken to a hospital in Khar where her condition was said to be serious. Tribesmen strongly protested against the attack and asked the Afghan government to ensure that such incidents would not recur.

The Pakistani government has deployed regular and paramilitary troops to the Bajaur Agency and other areas bordering Kunar province to stop the infiltration of terrorists from the Afghanistan where the operation against militants is under way. In January, US-led forces launched air strikes in North Waziristan and in the Bajaur tribal area which left at least 26 people dead.

Currently there are 20,000 American troops in Afghanistan but Pakistan does not officially allow them to operate across the border. Pakistan for its part has deployed 80,000 troops in the tribal areas bordering Afghanistan.
Posted by: Steve || 04/21/2006 08:36 || Comments || Link || E-Mail|| [328 views] Top|| File under:
10 foreigners remanded
A local court on Thursday sent ten foreigners, including women and children, on judicial remand to Peshawar central prison under the Foreigners Act.


I'm not too sure about the efficacy of jugging women and especially kiddies.

The Federal Investigation Agency (FIA) had earlier claimed that it arrested ten Egyptian and Tajikistan nationals on April 18 from Charsadda district for having links with Al Qaeda. Egyptian national Farooq, his wife, three sons and three daughters, and two Tajiks, Hussain, 12 and Khalid, 11, were earlier arrested on suspicion of links to Al Qaeda but were later charged under the Foreigners Act.


I can see tossing Farooq into the calaboose, but unless they're major juvenile delinquents — a possibility, given the culture, I suppose — the brats don't belong there.

Fida Gul, the defence counsel and the Peshawar District Bar president, told the court that Hussain and Khalid were picked up from Waziristan three years ago where they were enrolled at a madrassa.


If they're 11 and 12 now, that would make them 8 and 9 then. What were they picked up for? Truancy?

Talking to reporters, Farooq said he came to Pakistan 19 years ago along with his wife and that he was a businessman.


I can't think of anyplace more inviting to start a business than Peshawar, either...

He said that intelligence agencies arrested him along with his family one year ago. He said that he was charged under the Foreigners Act after the agencies failed to prove his involvement in any terrorist act or having links with Al Qaeda.
Posted by: Fred || 04/21/2006 00:00 || Comments || Link || E-Mail|| [276 views] Top|| File under:
Check posts attacked in Dera Bugti
Rockets were fired on security forces check-posts in Sangsela Chashma and Ghori Nullah areas of Dera Bugti areas on Thursday. Reports said that unidentified people also fired at check-posts in Kahan Karmode, an area in Kohlu. However, they bravely fled after retaliation from security forces. There was no loss of life or property. Security personnel also seized three anti-tank landmines from Pir Koh gas field and defused the explosive materials. Meanwhile, a Levies soldier was injured in a landmine blast in the Talango area of Kohlu.
Posted by: Fred || 04/21/2006 00:00 || Comments || Link || E-Mail|| [281 views] Top|| File under:
Abu Marwan al-Suri: dead again?
KHAR: One Levies soldier and a suspected Al Qaeda operative were killed and two Levies men seriously injured during a shootout in Bajaur Agency on Thursday. The body of the suspected Al Qaeda operative has been sent to CMH, Peshawar, for a DNA test for identification, sources told Daily Times. The man is believed to be Abu Marwan al-Suri.


On a tip-off, the Bajaur Agency political administration chased Marwan's car on Nawagai Road and he responded with fire, sources said. Resultantly, Levies jawan Saleem was killed and two of his colleagues were injured, they added. The security force retaliated and killed the militant. They seized four hand grenades, a video camera, a diary written in Arabic, a CD mike, a recording of the funeral of those who were killed in an air strike on Dama Dola village earlier this year, a charger and children's clothes from him, sources said.

Abu Marwan al-Suri was wanted by the United States and previously thought to have been killed months ago in a US air strike on Dama Dola village in Bajaur Agency. Officials, speaking on condition of anonymity, said Abu Marwan al-Suri was the head of Al Qaeda's operations in Pakistan's Waziristan tribal region. Military spokesman Major General Shaukat Sultan confirmed the shooting in Khar but had no details of the dead man's identity, other than that he appeared to be a foreigner.
Additional: (AKI/DAWN) - A suspected al-Qaeda militant believed to have close links to the terrorist network's number two, Ayman al-Zawahiri, and a security official have been killed in a shootout in Pakistan's Bajaur tribal region, according to a Pakistani security official. The official identified the militant killed in Thursday's shooting by his alias, Abu Marwan, a Saudi national, known for expertise in explosives. The official said that Abu Marwan was wanted by the US and he was one of the targets of a US air raid at Damadola village in Bajaur on 18 January. His body has been transported to a hospital in the city of Peshawar for identification. Abu Marwan's real name, however, could not be ascertained. His body was taken to Peshawar for a DNA test.

At least we've got a body this time.


Sources said that the administration in Bajaur had been tipped off by an intelligence agency about the movement of an Al Qaeda suspect. The authorities deployed Bajaur security personnel on a road leading to Khar, who stopped a passenger coach. When asked to disembark the suspect pushed a guard tried to flee and opened fire, killing one soldier before being shot dead. Authorities found a video camera, a laptop computer, hand grenades and some documents in the suspect's vehicle, officials said.
More: Chief Military spokesman Maj. Gen. Shaukat Sultan refused to confirm the identity of the suspect killed during the gun-battle on a road leading to Khar district of Bajur. 'The fellow appeared to be a foreign national and (DNA) tests have to be carried out and only then we can confirm who he was,' he told Deutsche Presse-Agentur dpa.

The shootout took place Thursday evening when security forces, following a tip-off, stopped a passenger coach and asked the suspect to disembark. 'The suspect opened fire and killed a paramilitary soldier and wounded two others before being killed in the exchange of fire,' a security official said while requesting anonymity.
Posted by: Fred || 04/21/2006 00:00 || Comments || Link || E-Mail|| [360 views] Top|| File under:
Iraq
Eleven policemen injured due to explosive blast
The Iraqi police Friday announced that eleven policemen were wounded due to explosion of two bombs southwestern the Iraqi capital and US forces arrested seven militants northern Baghdad. An Iraqi security source said in a press release that the explosive bomb which was planted on the side of a road in Al-Qadesia district, went off when an Iraqi police patrol vehicle passed by early on Friday. The source added that the blast wounded three policemen. Eight others were wounded when another explosive bomb at the same place blew up when security troop backup reached the scene.

Separately, a US forces' statement said US forces spotted insurgents while they were trying to plant a bomb North Baghdad, besieged and detained them immediately and seized their weapons.

Elsewhere, the Iraqi police found two unknown and handcuffed corpses in Baghdad. They were shot dead in different parts of their bodies.

In Baghdad Thursday, five US soldiers were injured and their armored vehicle was destroyed in an armed attack, according to the US force's statement. The soldiers were taken to a field US hospital for treatment. The statement did not report any other details about the incident or the way the vehicle was attacked.
Posted by: Fred || 04/21/2006 20:57 || Comments || Link || E-Mail|| [302 views] Top|| File under:
Dead woman's body found in Kirkuk
A body of a dead woman was found Friday in Kirkuk northern Iraq, said security sources. The sources told KUNA that a police patrol on the Kirkuk-Sulaymaniyah road found a body of 35-year-old woman. The body was shot in the head and chest and was taken to a near by hospital.


Maybe that's why she was dead...

Mosul have witnessed the death of four and injury of two security personnel in a bomb blast on a security convoy in northern Mosul. Kirkuk also witnessed similar events when a bomb exploded during a Multi National forces patrol on the road between Kirkuk and Riyadh area with no reports of casualties. Meanwhile, different kinds of bombs and ammunitions were found by security forces in Kirkuk and they were transferred by Multi national forces with no damage occurring.
Posted by: Fred || 04/21/2006 20:17 || Comments || Link || E-Mail|| [332 views] Top|| File under:
Iran shells Kurd positions in Iraq: Kurd official
ARBIL, Iraq (Reuters) - Iranian forces shelled Iranian Kurdish rebel positions inside mountainous northern Iraq early on Friday to repel an attack, an Iraqi Kurdish official said. "This morning Iranian Kurdish fighters infiltrated the border into the Iranian side and the Iranian army bombed the area and repelled them. The shelling hit Iraqi land at Sidakan," said Saadi Pira, an official in Iraq's Patriotic Union of Kurdistan (PUK) party.

There was no word on casualties in the shelling of the rebels of the Iranian Party of Free Life of Kurdistan (PJAK). Sidakan is about 80 km (50 miles) north of the northern Iraqi city of Arbil and about 10 km (6 miles) from the Iranian border.

10 meters inside Iraq could be a mistake. 10 kilometers is a deliberate attack

News of the incident could fuel tensions in Iraq, where Sunni Arab leaders accuse Shi'ite Iran of meddling in the country's internal affairs. There was no word on the shelling from Iraq's Defense Ministry.

Iran's Revolutionary Guards have previously clashed with PJAK separatists in Iran's restive western borderlands. Security experts say PJAK is an Iranian wing of the Kurdistan Workers Party (PKK), whose separatist struggle regained momentum in southeastern Turkey after it called off a unilateral ceasefire in the summer of 2004. Turkey has long been concerned about PKK rebel bases in northern Iraq, which it frequently attacked before the U.S.-led invasion to topple Saddam Hussein in 2003. Dozens of guerrillas and members of Turkey's security forces have been killed in fighting in recent months, and a group linked to the PKK has claimed several bomb attacks in Istanbul.

Ankara, which has up to 250,000 troops in southeastern Turkey, has sent an extra 40,000 soldiers to the area to prepare for an expected rise in PKK incursions from northern Iraq, a senior Turkish military official said on Thursday. Turkey's Daily Aksam said on Friday 50,000 troops were massed at the borders with Iran and Iraq and that the army planned to extend its fight against PKK beyond Turkey's border. Iraqi Kurdish officials said they were concerned over the reports that Turkey was deploying troops for possible attacks on PKK rebels in northern Iraq.

But Western diplomats in Ankara said they were not aware of specific plans by the army to fight the PKK in Iraq. The United States has made clear its opposition to any such cross-border action. Ankara is pressing the Americans to flush out the PKK. Turkey has long been concerned about the regional autonomy enjoyed by Iraqi Kurds, fearing it might encourage similar aspirations among its own Kurdish population.
Posted by: Steve || 04/21/2006 10:12 || Comments || Link || E-Mail|| [296 views] Top|| File under:
Jaafari's Dawa party chooses two candidates for Iraq PM
BAGHDAD - Embattled Iraqi Prime Minister Ibrahim Jaafari is out of the running for the post of premier and his party has selected two other potential candidates, an MP from his Dawa party said on Friday. "We had meetings between ourselves and the Moqtada Sadr group and have come up with two names, Jawad Al Maliki and Ali Al Adeeb, as candidates for the post of prime minister," said Hassan Al Senaed, a Shiite MP from Jaafari's Dawa party. The radical Shiite cleric Moqtada Sadr's bloc has 32 seats in parliament and has been a strong supporter of Jaafari.

"Our discussions continue with other groups in the Shiite alliance and also other parliamentary blocs about these two candidates," Senaed told AFP, adding that Jaafari was no longer a candidate. "We want to check their response and by 4:00 pm (1200 GMT) today, we will present these names to the seven leaders of the Shiite parties that mainly make up the alliance for their consideration." If the candidates are approved, "the names will be forwarded to the 130 members of the United Iraqi Alliance for a final opinion", he added.

Senaed said that the party was pushing for a consensus decision on the new candidate rather than going for a vote. He further said that the Supreme Council of Islamic Revolution in Iraq (SCIRI) will not present a candidate for the prime minister's post. "It is our understanding with them that if Jaafari withdraws they will not present any candidate to replace him," Senaed said.

In February when Jaafari was selected by the alliance as candidate for the premier's post, he had beaten SCIRI's Adel Abdel Mahdi by a single vote. On Thursday, Jaafari indicated that he was ready to drop his candidacy, offering the much-needed breakthrough to Iraq's political deadlock over forming a national unity government for which elections were held in December.
Posted by: Steve || 04/21/2006 08:57 || Comments || Link || E-Mail|| [283 views] Top|| File under:
Round-up of Iraqi shootings / bombings
BAGHDAD - Ten people were killed across on Iraq Thursday in a series of bombings and shootings. On Wednesday, a government national security statement said armed men had burst into a pair of Baghdad schools and slit two teachers' throats in view of the children. It gave no date for the slayings, however.

In violence on the ground, two policemen were killed in a roadside bombing against a passing patrol in Al Khalis, 80 kilometers (60 miles) northeast of Baghdad.

One policeman was killed and two others wounded in a similar roadside bombing also against a police patrol in the restive city of Baquba, 60 kilometers (36 miles) northeast of Baghdad.

In two separate shootings, gunmen killed four civilians in and around Baquba, a security official said. In the past few weeks, Baquba has seen a surge in rebel attacks that has left dozens dead.

Two civilians were killed and five wounded in a car bomb attack near a British military patrol near the southern city of Basra. A British military spokesman said no casualties were suffered by its forces in the attack "which did not appear to be targeting the multinational forces."
Posted by: Steve White || 04/21/2006 00:00 || Comments || Link || E-Mail|| [287 views] Top|| File under:
Iraqi interior ministry official survives assassination bid
An Iraqi interior ministry official survived an assassination attempt west of the capital, a security source said on Thursday. The source told KUNA that a roadside bomb explosion targeted the official's convoy killing one civilian and wounding seven people, including four of his bodyguards.

Meanwhile, 11 insurgents were captured Thursday in the areas of Dora and Gazalia west of Baghdad in an effort by the security forces to fight terrorism. Multi-National Forces (MNF) arrested a number of Iraqi military personnel in western Kirkuk during an attack on their military convoy. Security sources told KUNA that the bomb exploded near an Iraqi police checkpoint on the Riyadh-Huwaja road. Later on the security forces manning the checkpoint were arrested by the MNF. Security forces managed to report two weapons cashes to the MNF which they picked up near by the Kirkuk-Tikrit road and the Kirkuk-Huwaija road.
Posted by: Fred || 04/21/2006 00:00 || Comments || Link || E-Mail|| [260 views] Top|| File under:
Iraqi civilian injured in bomb blast in Kirkuk
An Iraqi civilian was injured when unknown gunmen attacked a vehicle of the Multi-National forces (MNF) Southern Kirkuk on Thursday, police said. A source at the police in Kirkuk told KUNA the gunmen hurled a hand grenade at the MNF vehicle in the Souk Riyadh area wounding the civilian, who was identified as Malek Taha Nadhif. The injured civilian was rushed to the Bakara military base by the MNF personnel for treatment, added the source. It was unknown whether the MNF troops were harmed.
Posted by: Fred || 04/21/2006 00:00 || Comments || Link || E-Mail|| [273 views] Top|| File under:
Israel-Palestine-Jordan
Israel Preparing to Retake Gaza Strip
In a growing barrage of Israeli pressure against Hamas, a senior military commander said Israel is actively preparing to reoccupy the Gaza Strip and a powerful lawmaker said the entire Palestinian Cabinet could be targeted for assassination after the appointment of a wanted militant to head a new security force.

Officials said there were no immediate plans to strike at the Hamas-led government. But the comments reflected rising Israeli impatience with the Islamic militant group, which has refused to renounce violence, defended a suicide bombing in Tel Aviv this week and failed to halt militant rocket fire from the Gaza Strip.

"If the price we have to pay becomes unreasonable as a result of increased attacks, then we shall have to take all steps, including occupying the Gaza Strip," Maj. Gen. Yoav Galant, head of Israel's southern command, told the Maariv daily.

Palestinian President Mahmoud Abbas told Turkey's state-run news agency Friday that reoccupation of the Gaza Strip would be a "deadly mistake."

Israel withdrew from Gaza last summer, ending 38 years of military occupation. Since the pullout, militants have fired rockets into southern Israel on a nearly daily basis.

Tensions were further heightened on Thursday when Hamas said it was forming a new security force commanded by Jamal Abu Samhadana, who heads a group responsible for many of the rocket attacks and is a suspect in a deadly attack on an American convoy.

Israeli lawmaker Danny Yatom, a retired head of the Mossad spy agency, said that not only Samhadana but the entire Hamas Cabinet is now a legitimate target for assassination.

"I understand that our sights are also trained on Hamas ministers, not only on the police chief," Yatom told Israel Radio. "Nobody who deals with terror can have immunity by any means, even if he holds a ministerial portfolio in the Hamas government."

Yatom, a member of the center-left Labor Party, did not name any particular minister as a potential target.

During five years of fighting, Israel has killed dozens of militants in "targeted killings." Samhadana is high on Israel's wanted list and has been the target of at least one attempted Israeli assassination.

"We have old scores to settle with this murderer," Israeli Cabinet minister Zeev Boim told Israel Radio. "He has no immunity and we will have to settle this score sooner or later."

Samhadana's group, the Popular Resistance Committees, has launched dozens of homemade rockets at Israel in recent weeks. It also is suspected of involvement in the October 2003 bombing in Gaza of a U.S. Embassy convoy, which killed three American security guards.

U.S. State Department spokesman Sean McCormack said the formation of the new Palestinian police force showed "the true nature and the true tactics of this particular Hamas-led government." The United States will still hold the Palestinian Authority responsible for stopping terror attacks, he said.

Hamas, which is sworn to Israel's destruction, has largely observed a cease-fire with Israel since February 2005. But since taking office last month, the Hamas leadership has said attacks carried out by other groups, including Monday's suicide bombing that killed nine, are justified.

Israel says it holds Hamas responsible for all the violence, though defense officials are still weighing whether to begin attacking Hamas targets directly.

Galant, the Israeli commander, said patience is wearing thin with Hamas. He said the army is preparing for a range of responses to the rocket fire.

"It could be anything from a partial occupation of the Gaza Strip to a full occupation," he told Maariv, adding that the plans have been approved by senior officials, including Defense Minister Shaul Mofaz.

Israel has responded to the rocket attacks with airstrikes and artillery fire on suspected launch sites. Israeli security officials concede it is very difficult to halt the primitive weapons, which are airborne for just 15 to 20 seconds and are hard to detect.

Israel already has made two brief incursions into Gaza in recent days to search for explosives. But defense officials said the odds of a large-scale operation or full occupation are slim because of financial and political constraints.

"I wouldn't want to reach that situation, but if it's forced upon us we have a plan to occupy the strip," Galant said. "We are in advanced stages of preparing forces for readiness. There is a practical plan and there are forces which are designated for specific operations and are training for them."

Israel is reluctant to go back into Gaza after spending hundreds of millions of dollars to withdraw and overcoming staunch internal political opposition. In addition, Israel is pleased with the international pressure on Hamas and fears military action could jeopardize that.

Galant's threat of a reoccupation could in part be aimed at an Israeli public outraged over the rocket fire. It could also be meant to put pressure on Hamas to halt the attacks.

Hamas defeated the long-dominant Fatah Party in January legislative elections, and its new Cabinet was sworn into office late last month.

The appointment of Samhadana was the latest step in a growing power struggle between Hamas and Abbas, a moderate who leads the Fatah party.

Soon after the new Cabinet was sworn in last month, Abbas appointed a longtime ally to head three security services that were supposed to fall under Hamas command. Abbas controls several other security services directly.
Posted by: tipper || 04/21/2006 11:08 || Comments || Link || E-Mail|| [284 views] Top|| File under:
JP News Briefs
8 wounded, 4 arrested in Bil'in anti-fence protest
About 200 Palestinians, Israelis and foreigners protested on Friday against the construction of the security fence near the West Bank town of Bil'in.

In the violent confrontation that erupted between the protestors and security forces, eight demonstrators were wounded by rubber bullets and four were arrested, Army Radio reported.

Palestinian caught with knife at checkpoint
IDF troops caught a Palestinian in possession of a knife at a checkpoint south of the Hebron hills. The weapon was confiscated and security forces detained the man for interrogation.

2 suspected terror attack planners arrested
Two Palestinians suspected of planning a terror attack inside Israel, were arrested near Jenin on Friday. Special Forces arrested the two, after receiving information that they planned on planning a suicide attack in the near future

Palestinian infiltrator arrested near Gaza Strip
IDF troops arrested an unarmed Palestinian infiltrator on Friday who tried to cross the Gaza Strip security fence north of the Kissufim crossing. The Palestinian was detained by security forces for interrogation.

IDF arrests Fatah fugitive in Nablus
The IDF arrested a Fatah fugitive in Nablus on Friday morning. The Palestinian was detained by security forces for interrogation. This brought the number of fugitives arrested by IDF troops since Thursday night to 16.

IDF arrests 15 Palestinian fugitives in West Bank
IDF troops arrested 15 Palestinian fugitives throughout the West Bank overnight Thursday. During one such arrest operation in Nablus, troops were fired upon and two pipe bombs were hurled in their direction. No one was wounded and no damage was reported. Those arrested were operatives form the Islamic Jihad, Fatah, Tanzim, PFLP and Hamas movements.
Posted by: Steve || 04/21/2006 09:12 || Comments || Link || E-Mail|| [292 views] Top|| File under:
Slain al-Qaida aide was Palestinian
One of Osama bin Laden's most trusted aides was a Palestinian from the West Bank who was recently killed in a US military operation in Afghanistan, Palestinian Authority security sources revealed on Thursday. The sources identified the man as Husam Abu Baker, 32. They said his family, which lives in the village of Ya'bad near Jenin, was notified about his death only this week.

His father, Abdel Latif, said he last saw his son about 10 years ago. The family was then living in Saudi Arabia when Husam left the kingdom to join al-Qaida in Afghanistan. Husam, according to village residents, was married to Fatmeh, the daughter of Ayman Zawahiri, the number-two man in al-Qaida. They said the last time his family heard from him was last week, when he phoned to inform them about the birth of his fourth daughter.

It's not clear what role Abu Baker played in al-Qaida, but the PA security sources said he was among bin Laden's closest confidants. "He was married to Zawahiri's daughter and this already places him among the top brass of al- Qaida," said one source. "We were surprised to learn that a Palestinian was among the top leaders of al-Qaida." It's also not clear how many more Palestinians are involved with al-Qaida in Afghanistan, Pakistan and other Islamic countries.

PA security officials have repeatedly warned that al-Qaida and bin Laden had succeeded in establishing bases in the West Bank and Gaza Strip. According to the officials, several al-Qaida operatives had crossed into the Gaza Strip from Egypt ever since Israel abandoned the Rafah border crossing. Last week a leaflet signed by al-Qaida was distributed in some parts of the Gaza Strip. The leaflet called on Palestinians to step up their attacks on Israel. It was the second leaflet of its kind to be distributed in the area since the beginning of the year.
Posted by: Steve || 04/21/2006 09:05 || Comments || Link || E-Mail|| [298 views] Top|| File under:
Palestinian missiles fired against S.Israel
Palestinian resistance fighters launched Thursday from north Gaza five missiles against Negev in south Israel. Spokesman of the Israeli army told Israel Radio that one of the missiles fell in the sea, another blew up near Netiv Ha'asara village in north Gaza while the three others landed in an open area in south Ashkelon. According to the spokesman, no casualties or damages have been reported.
Posted by: Fred || 04/21/2006 00:00 || Comments || Link || E-Mail|| [271 views] Top|| File under:
Missile fired against occupied city in N. Gaza
The military wing of the Islamic Jihad movement, Al-Quds Brigades, claimed Thursday responsibility for attacking a city in south Israel. The brigades said in a statement that one of its groups launched an advanced Quds-3 missile against the occupied city of 'Majdal' in north Gaza.

The statement indicated that Israeli sources have declared that a missile landed in an Israeli site in the city, claiming that no casualties have been reported. The brigades affirmed that resistance is the best and only option to regain the occupied Palestinian lands and put an end to the Israeli occupation.
Posted by: Fred || 04/21/2006 00:00 || Comments || Link || E-Mail|| [301 views] Top|| File under:
Southeast Asia
Indonesian police arrest foreign terror suspect
JAKARTA - Indonesian police chief General Sutanto on Friday said that special anti-terror police arrested a foreign terrorist suspect in East Nusa Tenggara province, local media reported. "He is wanted by Interpol," General Sutanto was quoted by the local news service Detik.Com as saying. "This terror suspect committed his crime outside the country, not in Indonesia, and we helped Interpol to catch him." General Sutanto refuse to give further details on the nationality of the terror suspect arrested by Indonesia's anti-terror unit, known as "Detachment 88".

An East Nusa Tenggara provincial police spokesman told Deutsche Presse-Agentur dpa the anti-terror squad detained a Singaporean man named Abdul Rasyid, alias Hamdan, on Monday in a village in West Nusa Tenggara. "Police nabbed him from Tongo village and he is a Singaporean," Major police Marten raja told dpa.

Indonesia has been the site of some of the worst terrorist attacks targetting Westerners in the region in recent years, including the 2002 Bali night club attacks, the August 2003 blast outside the JW Marriott Hotel in Jakarta, the September 2004 explosion outside the Australian embassy in Jakarta and last October's triple suicide blasts in Bali. Southeast Asia's Islamic militant network Jemaah Islamiyah (JI), a regional terrorist group linked with Al Qaeda, has been blamed for most of the attacks and some of its members are believed to be still active and planning more.
Posted by: Steve || 04/21/2006 09:00 || Comments || Link || E-Mail|| [279 views] Top|| File under:
Syria-Lebanon-Iran
Iran Completes Secret Uranium Plant
WASHINGTON -- Just when the International Atomic Energy Agency (IAEA) thought it had its hands around the Iranian nuclear program, NewsMax has learned from intelligence sources that Iran's Revolutionary Guards Corps is completing a secret, underground uranium enrichment plant that should begin operating in October 2006. Work on the new plant, located 50 miles outside the northeastern Iranian city of Mashad, was begun with help from Russian engineers in 2003, Iranian intelligence sources said.

The facility has been built 150 meters below ground in a rugged highlands valley some 38 kilometers southeast of the city of Nishabour. The nearest inhabited area is a town named Homa. A large agricultural center was constructed overhead to disguise the existence of the buried plant, the sources said. A similar disguise was initially used to hide the existence of the Natanz uranium enrichment plant to the southwest of Tehran, before a foreign government revealed its existence to the IAEA.

Over the last seven months, according to former Iranian army military analyst Homayoun Moghaddam, now exiled in Europe, scientists and technicians from Belarus and Ukraine have been working on site to prepare the new facility to accommodate 155,000 P1 and P2 uranium enrichment centrifuges. He said the Revolutionary Guards Intelligence Department, which is in charge of the facility, refers to it as the Shahid Moradian center, and that 850 Iranian scientists and technicians are currently working there, along with 85 experts from Belarus and Ukraine. Their goal is to enrich enough uranium to build at least nine nuclear weapons per year, and to keep the site secret for the next three years, Moghaddam said.

The IAEA has verified previously clandestine production in Iran of the P1 centrifuge, an older design copied by Pakistan from plans acquired in Europe in the late 1970s by Dr. A.Q. Khan. Iran announced last week that it had successfully begun enrichment of uranium in a cascade of 164 P1 centrifuges at a pilot plant in Natanz, in defiance of a United Nations Security Council statement calling on Iran to cease all enrichment activities by April 28.

Iranian president Mahmoud Ahmadinejad also announced last week that Iran was now capable of producing the more advanced P2 centrifuge, which is considered more efficient and more reliable than the older P1 design. Until his announcement, Iranian officials had denied reports that they had imported P2 centrifuges from the A.Q. Khan network and claimed that sample P2 centrifuges found in Iran had been produced experimentally by a private company not working on a government contract. But these latest reports of a completely separate, clandestine enrichment facility near Nishabour, if confirmed, would completely alter the picture the IAEA has constructed of Iran's nuclear infrastructure.

"I would argue that they have a parallel program of some size," said Paul Leventhal, a former U.S. Senate aid and founder of the Nuclear Control Institute, an independent research and advocacy group in Washington, D.C.
Leventhal was debating Iran's nuclear programs on the "NewsHour" program with Jim Lehrer on April 11 before information on the Nishabour facility was made public. "I would also caution against a grand deception by Iran to play into Western perceptions of Iran as being technologically and industrially backward, and apparently having problems in facilities that they're letting the IAEA into, while, at unknown locations, they are proceeding with all the technological help and technology that money can buy," Leventhal added.
Posted by: Steve || 04/21/2006 09:31 || Comments || Link || E-Mail|| [279 views] Top|| File under:
Ten hanged in Iran's notorious prison
Tehran, Iran, Apr. 20 – Iranian authorities hanged 10 men in Tehran's notorious Evin Prison on various charges including murder. The 10 individuals were all hanged in the early hours of Wednesday, the state-run news agency Fars reported. The report said that the sentences were carried out after they were upheld by Iran's State Supreme Court.

Evin Prison was built by the Shah's regime as a modern security prison to house political dissidents, but it became the Islamic Republic's most dreaded gulag and the site of numerous political executions.
Posted by: Steve White || 04/21/2006 00:00 || Comments || Link || E-Mail|| [274 views] Top|| File under:
Last Call for Rantapalooza
I need a head count for the restarant, so if you haven't RSVP'd yet, now's yer chance. Drop me a line to let me know you're coming, and I'll send you directions. Cheers!
Posted by: Seafarious@Rantburg.com || 04/21/2006 00:00 || Comments || Link || E-Mail|| [422 views] Top|| File under:
Who's in the News
86
[untagged]
Bookmark
E-Mail Me
The Classics
The O Club
Rantburg Store
The Bloids
The Never-ending Story
Thugburg
Gulf War I
The Way We Were
Bio
Merry-Go-Blog
Hair Through the Ages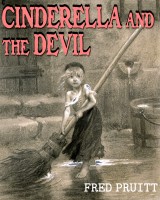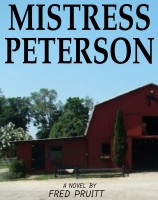 On Sale now!


A multi-volume chronology and reference guide set detailing three years of the Mexican Drug War between 2010 and 2012.

Rantburg.com and borderlandbeat.com correspondent and author Chris Covert presents his first non-fiction work detailing the drug and gang related violence in Mexico.

Chris gives us Mexican press dispatches of drug and gang war violence over three years, presented in a multi volume set intended to chronicle the death, violence and mayhem which has dominated Mexico for six years.
Click here for more information


Meet the Mods
In no particular order...


Steve White
Seafarious
Pappy
lotp
Scooter McGruder
john frum
tu3031
badanov
sherry
ryuge
GolfBravoUSMC
Bright Pebbles
trailing wife
Gloria
Fred
Besoeker
Glenmore
Frank G
3dc
Skidmark
Alaska Paul



Better than the average link...



Rantburg was assembled from recycled algorithms in the United States of America. No trees were destroyed in the production of this weblog. We did hurt some, though. Sorry.
3.85.214.125