Afghanistan
Brit Soldier Takes Down Top Taliban Bomb Maker With His Fists
Face to face with a Taliban bomber after a high-speed desert chase, Private Lee Stephens acted on instinct and adrenalin.

With no time to consider his own safety, he leapt unarmed from his Warrior armoured vehicle, dragged the insurgent from his motorcycle and laid into him with his fists.

Gunner Pte Stephens, 30, from Solihull, did not have time to get his gun. He said: 'I jumped out and I grabbed the geezer.

'It was mark one left, mark two right fists. That was it. No weapons, just my hands.'

It was only afterwards that the full significance of his heroics became clear. His prey turned out to be the highest-ranking Taliban captured by regular British forces in Afghanistan, a long-wanted bomb-making expert.

Asked about his actions, Pte Stephens said: 'My muckers were getting shot at and I thought "I'm not having that".'

It was only after searching the rebel that he could be sure the man wasn't wearing an explosive vest. He said: 'I was quite lucky, to be fair. It could have been nasty. It's like the Wild West out here.'

Lance Corporal Jake Podmore, 22, from Stoke-on-Trent, commanding a second Warrior, dismounted and covered Pte Stephens with his pistol. He said of his friend: 'He was like a little hero running out.'

But with the Taliban captive subdued, the drama continued.

Four men pulled up in two cars. Two were wearing Afghan police uniforms and two civilian clothing. Suicide bombers have been known to disguise themselves as police and the men were refusing to show identification, being aggressive and trying to take hold of the prisoner.

Sgt Jonathan Werrett, 31, and Cpl Robert Hirst, 28, both from Walsall, and LCpl Ashley Coxon, 25, and LCpl Matt Ryder, 23, both from Burton upon Trent, were running across the desert to provide back-up.

When they got there one of the Afghans was claiming the detainee had killed his brother. He said he would die before leaving without him.

LCpl Ryder handcuffed the prisoner and put him in the back of a vehicle. But the two Warriors then had to leave to support another team under fire.

Sgt Werrett, Cpl Hirst and LCpl Coxon were left facing off against the four armed Afghans. Sgt Werrett said: 'We stood there looking at each other. And slowly, without a word, we began to move away from each other and that was it.'

Lieutenant Colonel Giles Woodhouse, commanding officer, 3 Mercian, said: 'Pte Stephens's action has possibly saved the lives not only of my own soldiers, but also those of the Afghan forces. That has to be a great result.' Pte Stephens signed off from the Army before the tour but said he might stay on. He had told his mother, Linda, who works in a bakery, and his girlfriend, Gayle Reynolds, 32, a nurse, about what he had done.

'My mum was a bit gobsmacked. My girlfriend kept saying to me "No wonder I'm going grey".'

The drama started when soldiers from B Company, 3rd Battalion the Mercian Regiment, based at Durai Junction, pushed into an insurgent hotspot two weeks ago.

They realised they had had a lucky escape when a bomb was found by a foot soldier.

They secured the area, but then saw the motorcyclist. Lieutenant Martyn Fulford, 24, of Gloucester, said: 'It tied in to reports that there were suicide bombers preparing to attack us.'

When the bike came within 30 yards, a barrage of insurgent gunfire opened up from behind him – and the Warrior chase began.
Posted by: Anonymoose || 04/16/2011 08:32 || Comments || Link || E-Mail|| [10797 views] Top|| File under:
Breaking: Five foreign troops, four others dead in Afghan blast
Five international troops and four Afghan soldiers died in a suicide attack claimed by the Taliban at the Afghan army's headquarters in the war-torn country's east, officials said. The attack is the worst single incident since December against foreign forces in Afghanistan, and comes amid a wave of suicide attacks on security targets, three months before foreign forces are to start a limited pullback. It was carried out by a suicide bomber wearing an Afghan army uniform at the base in the Gambiri desert area in Laghman province, near Jalalabad city, the de facto capital of Afghanistan's east.

ISAF spokesman Major Tim James confirmed that the deaths came in an attack on the Afghan army base in Laghman province, but could not comment on the nationalities of those killed.

Separately, Afghanistan's defence ministry said that four Afghan army personnel were killed and eight people were wounded, including four translators. It added that that attack was carried out by a man wearing an Afghan army uniform.
Posted by: phil_b || 04/16/2011 05:10 || Comments || Link || E-Mail|| [10794 views] Top|| File under:
Bomb attack kills Kandahar police chief
[Iran Press TV] A

kaboom

has killed a prominent police chief and at least two other

coppers

in the troubled southern Afghanistan, officials say.

The

kaboom

targeted the police headquarters of Kandahar city, a Press TV correspondent reported.

A governor

front man

says the bomber detonated his explosives as police chief Khan Mohammad Mujahid was leaving the headquarters in the

lovely provincial capital

.

No group or individual has

grabbed credit

for the attack.

There has been an upsurge in anti-government violence in recent weeks, with foreign and Afghan forces falling prey to Talibs on nearly a daily basis.

The security situation has been steadily deteriorating in Afghanistan despite the presence of about 150,000 US-led foreign troops in the country.

NATO


...the North Atlantic Treaty Organization. Originally it was a mutual defense pact directed against an expansionist Soviet Union. In later years it evolved into a mechanism for picking the American pocket while criticizing the style of the American pants...


has admitted that

gunnies

have increased their power in Afghanistan since the 2001 US-led invasion.

The invasion of Afghanistan took place with the official objective of curbing militancy and bringing peace and stability to the country. Ten years on, however, Afghanistan remains unstable and civilians continue to pay the price.
Posted by: Fred || 04/16/2011 00:00 || Comments || Link || E-Mail|| [10793 views] Top|| File under: Taliban
Africa Horn
Somali fighters shoot dead 6 politicians
[Iran Press TV] Al-Shabaab fighters have killed at least six politicians in Somalia's strategic southern town of Kismayo, after accusing the victims of espionage activities.

The fighters said the six were spying for

the hapless Somali government

, a Press TV correspondent reported on Friday.

Al-Shabaab is fighting with the UN-backed administration for control of the country.

Despite President Sheikh Sharif Ahmed's efforts to bring long-feuding Somali factions together, most of the capital and large areas in the country remain under the clans' and the fighters' rule.

Boilerplate follows...
Somalia has lacked a functioning government since 1991, when warlords overthrew former dictator Mohamed Siad Barre.

Clashes between rival factions as well as famine and disease have claimed the lives of over one million people in the past two decades.
Posted by: Fred || 04/16/2011 00:00 || Comments || Link || E-Mail|| [10793 views] Top|| File under: al-Shabaab
Africa North
NATO Running out of Bombs

Less than a month into the Libyan conflict, NATO is running short of precision bombs, highlighting the limitations of Britain, France and other European countries in sustaining even a relatively small military action over an extended period of time, according to senior NATO and U.S. officials.


Maybe they'll have to revert to dumb bombs, with more collateral damage.


The current bombing rate by the participating nations is not sustainable. "The reason we need more capability isn't because we aren't hitting what we see -- it's so that we can sustain the ability to do so. One problem is flight time, the other is munitions," said another official, one of several who were not authorized to discuss the issue on the record.


Just hang on for a little while longer, Moo-Mar, and you'll emerge victorious. Than you can get UN aid for rebuilding!


Although the United States has significant stockpiles, its munitions do not fit on the British- and French-made planes that have flown the bulk of the missions. Britain and France have each contributed about 20 strike aircraft to the campaign.


I wonder if the Soviets would've reached Amsterdam before we discovered that little nugget?


Belgium, Norway, Denmark and Canada have each contributed six -- all of them U.S.-manufactured and compatible with US weaponry.

Libya "has not been a very big war. If [the Europeans] would run out of these munitions this early in such a small operation, you have to wonder what kind of war they were planning on fighting," said John Pike, director of GlobalSecurity.org, a defense think tank. "Maybe they were just planning on using their air force for air shows."


Not to worry; we'll be there in a few years.


Since the end of March, more than 800 strike missions have been flown, with U.S. aircraft conducting only three, targeting static Libyan air defense installations. The United States still conducts about 25 percent of the overall sorties over Libya, largely intelligence, jamming and refueling missions.

Retooling these fighter jets so that they are compatible with U.S. systems requires money, and all European militaries have faced significant cuts in recent years. Typically, the British and French militaries buy munitions in batches and stockpile them. When arsenals start to run low, factories must be retooled and production lines restarted.
Posted by: Bobby || 04/16/2011 16:38 || Comments || Link || E-Mail|| [10795 views] Top|| File under:
Basta! says Berlusconi to requests for more
NATO is coming up short on ground attack aircraft in airstrikes against Qadaffy forces in Libya & has been asking its less-involved members to do contribute more resources . Spain on Thursday rejected requests to do more, and yesterday Italy said it would not go beyond allowing Britain and France to use Italian airbases.

"We have done enough," said Silvio Berlusconi, the Italian prime minister. "An engagement that goes beyond our current commitment would not make sense."


Silvio is more interested in 'Bunga Bunga' than 'Zenga Zenga', but who can blame him?
Posted by: Anguper Hupomosing9418 || 04/16/2011 04:41 || Comments || Link || E-Mail|| [10797 views] Top|| File under:
Qaddafi bombards Misrata
[Arab News] Leaders of

Perfidious Albion

,

La Belle France

and the United States vowed on Friday to keep up their military campaign in Libya until Muammar Qadaffy leaves power, and rebels said his forces pounded the city of Misrata with missiles.

In a strongly worded, jointly written article published in newspapers on both sides of the Atlantic, British Prime Minister
David Cameron,
... has stated that he is certainly a big Thatcher fan, but I don't know whether that makes me a Thatcherite, which means he's not. Since he is not deeply ideological he lacks core principles and is easily led. He has been described as certainly not a Pitt, Elder or Younger, but he does wear a nice suit so maybe he's Beau Brummel ...
French President Nicolas Sarkozy


...23rd and current President of the French Republic and ex officio Co-Prince of Andorra. Sarkozy is married to singer-songwriter Carla Bruni, who has a really nice birthday suit...


and US President Barack B.O. Obama said leaving Qadaffy in power would be an "unconscionable betrayal" of the Libyan people.

"It is unthinkable that someone who has tried to massacre his own people can play a part in their future government," the leaders wrote.

"So long as Qadaffy is in power, NATO


...the North Atlantic Treaty Organization. Originally it was a mutual defense pact directed against an expansionist Soviet Union. In later years it evolved into a mechanism for picking the American pocket while criticizing the style of the American pants...


and its coalition partners must maintain their operations so that civilians remain protected and the pressure on the regime builds," they said.

"Then a genuine transition from dictatorship to an inclusive constitutional process can really begin, led by a new generation of leaders. For that transition to succeed, Col. Qadaffy must go, and go for good."



La Belle France

and

Perfidious Albion

want to extend air strikes to the logistics and decision-making centers of Qadaffy's army, rather than start arming Libyan rebels, French Defense Minister Gerard Longuet said.

Asked if it was time to send weapons to the rebels, Longuet said: "This is the reason

La Belle France

and

Perfidious Albion

want to show our determination, including with strikes on military decision centers in Libya or on logistics depots which today are being spared."

Reaction to the letter from the Qadaffy camp was swift in coming as the Libyan leader's daughter Aisha told a rally in Tripoli, at a family compound bombed by the Americans in 1986, that demanding her father's departure was an insult to the Libyan people.

"Talk about Qadaffy stepping down is an insult to all Libyans because Qadaffy is not in Libya, but in the hearts of all Libyans," she said in a speech broadcast live on Libyan television to mark the 25th anniversary of American strikes on the huge complex, which includes military barracks.

The article by the Western allies appeared at a time when diplomatic efforts have failed to paper over divisions between NATO allies about how intensively they should prosecute the three-week-old air war, and the situation on the ground has shown signs of stalemate.

Washington, which led the campaign in its first week, has since turned over command to NATO and taken a back seat role.

Perfidious Albion

and

La Belle France

complain that other NATO allies have not provided enough fire power to take out Qadaffy's armor and allow the rebels in control of the east to sweep him from power.

Libyan rebels begged on Thursday for more air strikes and said they faced a massacre from government forces, who blasted the besieged city of Misrata with missiles.

NATO planes bombed targets in the capital Tripoli, where state television showed footage of a defiant Qadaffy cruising through the streets in a green safari jacket and sunglasses, pumping his fists and waving from an open-top vehicle.
Posted by: Fred || 04/16/2011 00:00 || Comments || Link || E-Mail|| [10803 views] Top|| File under:
Misrata under siege
[Maghrebia] The Libyan city of Misrata came under renewed attack on Thursday (March 14th)


Those are the good guys, insofar as Leb has good guys...


as forces loyal to Muammar Qadaffy


... Custodian of Wheelus AFB for 42 long years ...


fired another salvo of rockets at opposition fighters near the port.

The coastal city, Libya's third largest, has been the scene of intense

festivities

between pro-Qadaffy forces and revolutionaries in recent weeks. Located less than 200km east of Tripoli, it remains the last major urban centre outside Qadaffy's control in western Libya.

Pro-Qadaffy forces shelled the city with Grad rockets and deployed snipers were deployed across rooftops, particularly along the Misrata's main thoroughfare, Tripoli Street.

Twenty children were killed in the last two weeks, according to UNICEF, prompting the organisation to call for a ceasefire and "an immediate end to the siege of Misrata".

"Intensified fighting and indiscriminate shelling has led to an increased number of children being killed in Misrata. Many others lack food and safe water, and have been traumatised by the atrocities they have witnessed," a UNICEF statement said.

On Tuesday, two children were killed, and a surgery was performed on a girl not yet six-years-old to remove a bullet from her leg. Misrata also faces a severe shortage of doctors and medical supplies.

Meanwhile a Qatari vessel evacuated some Egyptian workers to Alexandria where they told stories of the bombardment by pro-Qadaffy forces. They said the government troops fired rockets near Qasr Ahmed port in Misrata in an attempt to forestall the arrival of aid. The workers also said that the pro-Qadaffy forces stole their belongings, including cars and jewellery. An unknown number of expatriate workers were killed in the assault.

But the people of Misrata were optimistic about a message sent by European Union foreign policy chief Catherine Ashton to United Nations
...an organization whose definition of human rights is interesting, to say the least...
Secretary General
the ephemeral Ban Ki-moon in which she expressed the EU's willingness to launch a humanitarian mission to help the people of Misrata.

However,
The well-oiled However...
the Libyan Foreign Ministry rebuffed the aid offer, saying that "any approach to Libyan land under the pretext of a humanitarian operation will be met by a violent and unexpected resistance".

Abdel Hafiz Ghoga, a spokesperson for Libya's National Transition Council (NTC) called on the international community to protect civilians and to secure a safe passage for delivering humanitarian aid to Misrata and towns in the western mountains.

The international community must implement Security Council Resolution 1973, Misrata resident Ali said.

"However,
The well-oiled However...
we see that the battalions are trying to take control of the port and are bombarding hospitals, medical clinics and ambulances," Ali added. "Is there a way to protect civilians?"

An eyewitness said that the "battalions stormed a house belonging to Swaid family at the area of Qunaina in Misrata, killing the members of that family in front of women and old people".

"I don't know why the international community is keeping silent about that tyrant's destruction of the Libyan people's resources," the observer told Magharebia.
Posted by: Fred || 04/16/2011 00:00 || Comments || Link || E-Mail|| [10795 views] Top|| File under:
Misrata: "Medieval siege"
[Asharq al-Aswat] Rebels said a hail of rockets fired by besieging forces into a residential district of Misrata, Libya's third largest city, had killed 23 civilians, mostly women and children.

"Over 200 Grad missiles fell on the port area, including residential neighbourhoods near the port. They shelled this area because the port is Misrata's only window to the outside world," a rebel spokesman using the name Ghassan said by telephone.

"The destruction there was huge. I was there and saw for myself," he said, adding that the port had been shut.

In their article, the U.S., British and French leaders said Misrata was "enduring a medieval siege as Gaddafi tries to strangle its population into submission."

Aid organizations warn of a humanitarian disaster in the city, the lone major rebel bastion in western Libya, where hundreds of civilians are said to have died in a six-week siege.

NATO foreign ministers in Berlin promised on Thursday in a joint declaration to provide "all necessary resources and maximum operational flexibility" for the air campaign to maintain a "high operational tempo against legitimate targets."

But several allies rebuffed calls from France and Britain to contribute more to the air attacks, conducted under a United Nations mandate to protect civilians.

British Foreign Secretary William Hague said after the Berlin meeting he was hopeful more countries would contribute to the strike force. "It's not unreasonable to ask other nations...to make additional contributions," he said.

Spain said it had no plan to join the seven NATO states that have conducted ground strikes. Italy, Libya's former colonial power, expressed reluctance to launch attacks.
Posted by: Fred || 04/16/2011 00:00 || Comments || Link || E-Mail|| [10795 views] Top|| File under:
If Mubarak ordered protesters deaths, he may be hanged
[Jerusalem Post Front Page] Former Egyptian president Hosni Mubarak


...The former President-for-Life of Egypt, dumped by popular demand in early 2011...


may be

tossed in the slammer

or hanged if he is found guilty of corruption and ordering the killing of protesters, head of Cairo's appeals court, Zakaria Shalash, said on Friday according to state media.

"If proven, he [Mubarak] will receive the same punishment as a person who carried out the same crime," state-owned newspaper Al-Ahram reported Shalash as saying.

Egypt's public prosecutor decided earlier on Friday to transfer Mubarak to a military hospital, where he will remain under guard pending interrogation.

A

front man

for the prosecutor's office did not disclose the location of the military hospital, and said Mubarak would be given "appropriate medical care."

But

a police brass hat

in charge of security at the Sharm el-Sheikh hospital where Mubarak is staying said the former president's health was too unstable to move him anywhere.

Mubarak, ousted by popular protests in February after 30 years in power, had been admitted to hospital in the Red Sea resort city on Tuesday after being questioned by prosecutors over corruption allegations.

A day later, the prosecutor ordered Mubarak

jugged

for 15 days for questioning about accusations that he abused power during his 30-year rule, embezzled funds and had protesters killed.
Posted by: Fred || 04/16/2011 00:00 || Comments || Link || E-Mail|| [10797 views] Top|| File under:
Arabia
Saudi-backed troops shoot Bahrainis
[Iran Press TV] Bahraini forces backed by Saudi troops have opened fire on anti-government protesters in the northwestern village of Bani Jamrah, dispersing the protesters by force.

Witnesses say Bani Jamrah is now surrounded by military tanks and all entrances to the village are closed. There were no immediate reports of injuries.

Bahraini security forces have also attacked a crowd of anti-government protesters in Karzakan as they were heading to the village's cemetery following the Friday Prayers.

Anti-government protest rallies were also held in Diraz village and the town of A'ali where hundreds of protesters attended the funeral procession of Allama Sayyad Alawi al-Ghureifi.

Since the beginning of anti-government protests in Bahrain in mid-February, scores of protesters have been killed and many others have gone missing. Their bodies are frequently found days after.

According to the opposition, over 800 opposition activists have been

tossed in the clink

.

The protesters are demanding an end to the rule of the Al Khalifa dynasty.

Bahraini security forces with the assistance of Saudi and UAE troops are brutally cracking down on demonstrators.

Protesters, however, say they will continue their street demonstrations until their demands for freedom, constitutional monarchy as well as a proportional voice in the government are met.
Posted by: Fred || 04/16/2011 00:00 || Comments || Link || E-Mail|| [10797 views] Top|| File under:
Despite ban Saudis hold protests
[Iran Press TV] Hundreds of anti-government protesters have taken to the streets of

Soddy Arabia

, demanding the release of political prisoners and an end to Saudi military presence in Bahrain.

In the capital Riyadh, the protesters gathered outside the interior ministry and urged Saudi authorities to release what they called "forgotten political prisoners" who have been

jugged

for demanding reforms in their country.

Protesters say prisoners are being held unjustly and without trial, some for as long as 16 years.

In the eastern city of Qatif, protesters poured into the streets, condemning

Soddy Arabia

's military intervention in Bahrain.

Expressing solidarity with anti-government protesters in Bahrain, the Saudis urged the immediate withdrawal of the Kingdom's troops from the neighboring country.



Soddy Arabia

's military intervention in Bahrain comes despite the convention of the [Persian] Gulf Cooperation Council, which bans any interference in the regional countries' domestic affairs.

They also called for the release of political prisoners and an end to human rights
...which often include carefully measured allowances of freedom at the convenience of the state...
violations in the country.



Soddy Arabia

's oil-producing east has been the scene of anti-government protests over the past weeks.

According to a Saudi-based human rights group, Saudi authorities have

tossed in the slammer

one hundred protesters for taking part or organizing anti-government demonstrations.

Human Rights First Society (HRFS) also revealed that some of the detainees were subject to torture both physically and mentally.

In

Soddy Arabia

, protest rallies and any public displays of dissent are forbidden and are considered illegal. Senior Wahhabi

holy man

s in the kingdom have also censured opposition demonstrations as "un-Islamic."
Posted by: Fred || 04/16/2011 00:00 || Comments || Link || E-Mail|| [10796 views] Top|| File under:
Saleh loyalists injure 13 protesters
[Iran Press TV]
At least thirteen people have been injured after supporters of the isolated Yemeni president attacked a protest rally in the southern city of Taiz.

The incident took place as millions of anti-government protesters poured into the streets across Yemen on "Friday of Determination," demanding President President-for-Life Ali Abdullah Saleh's


... Saleh initially took power as a strongman of North Yemen in 1977, when disco was in flower, after serving as a lieutenant colonel in the army. He had been part of the conspiracy that bumped off his predecessor, Ibrahim al-Hamdi, in the usual tiresome military coup, and he has maintained power by keeping Yemen's many tribes fighting with each other, rather than uniting to string him up. ...


immediate step down.

In the capital, hundreds of thousands of protesters gathered in Change Square, calling for an end to Saleh's 32 years grip on power.

Crowds of Saleh loyalists also rallied in Sana'a in support of the embattled President. There were no reports of

festivities

between pro and anti-government demonstrators in the capital.

The Yemeni president gave a short speech to his supports in which he called himself "Yemen's legitimate leader under the constitution" and repeated his invitation for the opposition to enter a dialogue with the government.

"We call on the opposition to consult their consciences and come to dialogue and reach an agreement for security and stability of the country," Saleh told his supporters in Sana'a.

The opposition, however, has rejected entering talks with the government and has given President-for-Life Saleh


... exemplifying the Arab's propensity to combine brutality with incompetence...


a two-week deadline to step down.

The opposition has also rejected a Saudi-mediated dialogue for transfer of power in Yemen which offers Saleh immunity from prosecution.

Since late January, hundreds of thousands of people have turned out for regular demonstrations in main Yemeni cities calling for corruption and unemployment to be tackled and demanding President Saleh's ouster.

The protests have been met by riot police or supporters of President Saleh armed with knives and batons.

In a move to appease the opposition, Saleh said he will not seek another term in office in 2013 but has vowed to defend his regime "with every drop of blood."

The protesters, however, rejected his offer calling it too late and are demanding his immediate resignation.

According to local sources, at least 300 people have been killed and many others injured since the beginning of anti-Saleh demonstrations in the country.
Posted by: Fred || 04/16/2011 00:00 || Comments || Link || E-Mail|| [10793 views] Top|| File under:
Yemen Clerics, Elders Urge Immediate Ouster of President, Threaten to Lead Protests
[Yemen Post] The Yemeni

holy men

, elders and social dignitaries on Thursday urged President-for-Life Saleh and his relatives who hold senior posts in the civil and military systems to resign immediately.

In a statement following their meeting in Sana'a chaired by sheikh Sadiq Al-Ahmer, they warned that unless the public demand calling for an immediate ouster of the regime is not met, they will lead protests and sit-ins in various Yemeni provinces to oust the regime.

The peaceful uprising will be the safety valve for local, regional and international security as it will work with the international community to dry up the terrorism sources, the statement said.

Furthermore, it urged to give priority to the south issue when the new united Yemeni state is established based on equal citizenship and national partnership and also to give priority to rebuilding Saada, treating those who

were maimed

in the war there and restoring peace in this province.

" We reject any initiative by our brothers and friends that does not clearly call for meeting the demands of the peaceful revolution topped by the immediate resignation of President Saleh," they said.

The current regime lost its legitimacy to rule when the popular uprising started and continued to kill the protesters calling for its ouster and the legitimacy was also lost due to violating the constitution, traditional rules and human accords, they added.

The meeting called on the Yemeni tribes and social dignitaries to prepare a loyalty and fraternization document to be the reference for all Yemenis topped by the tribes to avoid civil war. The call came after the

holy man

s and elders obtained information that arms had been given to militias inside urban and rural areas within the regime dirty schemes to incite chaos.

" The Yemeni

holy man

s, social dignitaries and security authorities must assume their responsibility towards the attacks against the peaceful antigovernment protesters," they said, calling on the judicial authorities to protect the public funds.

Finally, they strongly refused to give immunity that may prevent investigations into the massacres of the protesters because seeking justice is a lawful right of the relatives of the victims.
Posted by: Fred || 04/16/2011 00:00 || Comments || Link || E-Mail|| [10793 views] Top|| File under:
Rivals Continue to gather Millions Of supporters in Yemen
[Yemen Post] More than three million anti regime supporters gathered in at least 16 provinces demanding the fall of President-for-Life Saleh's


... exemplifying the Arab's propensity to combine brutality with incompetence...


regime. In what was called the "Friday of Insistence" opposition leaders joined youth protesters demanding the president to withdraw from power within one week. "Saleh's options are very limited and we now announce a one week deadline for him to resign from presidency before he is brought down," said Yaseen Noman, the president of Yemen's opposition coalition the Joint Meeting Parties, JMP.

Just fives miles away, for the fifth consecutive Friday, President Saleh supporters flooded Sabeen Square of the capital Sanaa in what the government called the "Friday of Dialogue" as more than half a million arrived to show thier support for the president. "We will be loyal to our president in all circumstances. Saleh will never be replaced by a group of gangs from the opposition," said Abdul Saboor al-Karami, a Saleh follower who drove seven hours to participate in the Saleh rally.

Sanaa and Taiz by far had the highest number of anti government protesters with each fetching more the 800,000. "Victory is near for our revolution. We are today witnessing the end of Saleh's dictatorship era," said Ali Karamah, a tribal leader in Jawf said. "We will not forgive him for his crimes against our youth and he will face a worser ending than Mubarak."

The funeral for Colonel Abdullah Sharabi took place in Sanaa after he was killed in

festivities

with government forces on Wednesday. "The colonel is the first military personnal to be killed and he will be remembered for his courage in the revolution,"said youth leader Riydh Abdo.

Anti Saleh protests also took place in the provinces of Ibb, Hodieda, Dhammar, Baitha, Shabwa, Hadramout, Hajjah, Socotra, Jawf, Mareb, Abyan, Thale, Lahj, Saada, and Mahweet.
Posted by: Fred || 04/16/2011 00:00 || Comments || Link || E-Mail|| [10794 views] Top|| File under:
Bangladesh
5 Islamist militants arrested
[Bangla Daily Star] Police

incarcerated

five members of Islamist

thug

outfit Jagrata

Mohammedan

Towhidi Janata on charges of anti-state activities at Nazrul Avenue in Kandirpar of Comilla early Thursday.

The activists were pasting posters on walls protesting the government's move to ban fatwa (religious edict), and demanding cancellation of the proposed Education Policy and National Women Development Policy, local people said.

They were held on charge of anti-state activities, police said.

The arrestees are Md Mamun, of South Sripur village in Chauddagram upazila; Kazi Abdur Rahim, of Chhotokhil village of the same upazila; Shamim Hossain, of Ashura village in Chandina; Md Kawsar, of Bhani village of the same upazila' and Jasim Uddin, of Purnamati village of Burichang upazila.

Posted by: Fred || 04/16/2011 00:00 || Comments || Link || E-Mail|| [10793 views] Top|| File under:
Caucasus/Russia/Central Asia
Terrorist warlord Mullo Abdullo killed in Tajikistan
(Itar-Tass) -- Notorious terrorist warlord Mullo Abdullo was killed in the eastern Rasht district of Tajikistan, sources in the Tajik Security State Committee told Itar-Tass on Friday. A team of criminal experts was dispatched to the special operation area for the final identification of the killed terrorist, the sources said.

Six

bad boyz were potted

in the clash. A Tajik security commando was killed either. Another security officer was

maimed

. The terrorist warlord had been chased down in Tajikistan for about three years.

Mullo Abdullo was one of the most notorious warlords of the Tajik intransigent opposition. After the peace treaty signed in Moscow in 1997 that put an end to a five-year civil war between the Islamic opposition and the governmental troops he refused to surrender and continued to fight against the authorities together with his rebels. The governmental troops forced Mullo Abdullo to flee Afghanistan, where he sided with the Taliban fighters. He appeared again in the Tajik foothills of the Pamir Mountains three years ago seeking to stage a new jihad war.

In two special operations the governmental troops involving the army destroyed over 50

gunnies

in 2009-2010. More than 30

gunnies

laid down arms in the agreement to the non-prosecution guarantees, which the authorities gave to them. Mullo Abdullo and his few guerrillas managed to escape then.

The third anti-terrorist operation, in which the terrorist warlord was destroyed, was launched in the morning on April 14 and "is actually over," a source in the Tajik security services said.
Posted by: Fred || 04/16/2011 00:00 || Comments || Link || E-Mail|| [10793 views] Top|| File under: al-Qaeda
India-Pakistan
Dupe URL: Sunday, April 17, 2011 E-Mail this article to a friend Printer Friendly Version Share this story! del.icio.us digg Reddit F
QUETTA: Unidentified gunmen in Dera Murad Jamali set ablaze a tanker carrying fuel supplies for NATO troops stationed in Afghanistan on Saturday.

According to official sources, the vehicle carrying fuel for NATO troops was on its way to Kandahar from Karachi when unidentified attackers, riding a motorbike, shot bullets at it on the National Highway near Dera Murad Jamali in the limits of the Sadar Levies Station. As a result of the firing, the tanker caught fire and was destroyed completely. However, no casualty was reported in the incident. After committing the crime, the armed men managed to escape from the scene.

Balochistan Levies officials reached the site and cordoned off the area, soon after the incident. No outfit had claimed the responsibility for the attack until the filing of this report. Balochistan Levies has registered a case against the unidentified attackers. Further investigations are underway.
Posted by: trailing wife || 04/16/2011 23:32 || Comments || Link || E-Mail|| [10794 views] Top|| File under:
Five more activists gunned down in Karachi
[Dawn] At least five political activists were

bumped off

in separate incidents of firing in the city and the lone survivor of the Monday attack on Mohajir Qaumi Movement-Haqiqi leaders died during treatment at hospital on Thursday, bringing the number of

assassination

s over the past four days to 24, police and party sources said.

While fears of deadly violence in reaction to these killings haunted

Bloody Karachi

ites, most localities remained peaceful.

At the same time, Sindh Chief Minister Syed Qaim Ali Shah claimed that the menace had been 'controlled to an extent' after sweeping action was taken across the board on intelligence reports.

Gunmen returned to Sector 10 of Orangi Town in the early hours of Thursday following the first strike on Wednesday night that left two dead.

Police officials said the

gunnies

riding a
cycle of violence attacked two youngsters standing in a street in a locality near Qasba Colony, Mairaj-un-Nabi Colony.

"The victims were identified as Raza Idrees and Sarfaraz Ali. Both were in their mid-20s and residents of the same area. The bodies have been shifted to the Abbasi Shaheed Hospital for medico-legal formalities," said an official at the Mominabad

cop shoppe

.

The Muttahida Qaumi Movement claimed that the youngsters were its members and were targeted for their political association by the 'anti-peace elements' in the city.

"In two days, nine MQM workers were killed in firing incidents. We want the police and authorities in Islamabad to expose the people behind such brutality. We want to make it clear that any attempt to restrict

Bloody Karachi

ites within

Bloody Karachi

won't meet success," Raza Haroon, Sindh minister and a key leader of the MQM, told a

presser

during the day. Later, an activist of the Amir Khan-led faction of the Mohajir Qaumi Movement (MQM-H) was targeted in Malir.

"The 39-year-old victim, Zeeshan alias Munna, was a cable operator," said an official at the Khokhrapar

cop shoppe

. "He was busy with other colleagues in professional work in Muhammadi Colony when he was attacked by two

gunnies

riding a motorbike. He was hit by six bullets and

was struck down in his prime

."

The victim was named in the 1997 murder of DSP Aslam Kayani


... four star general, current Chief of Army Staff of the Mighty Pak Army. Kayani is the former Director General of ISI...


in the Malir area, the official said, adding that he had left the area in 2002 and returned only a couple of years ago.

The police remained clueless about the motive and people behind the killing, but a

front man

for the Amir Khan-led faction of the MQM-H said that the victim was associated with the Malir sector of the party's organisational structure.

In the late hours, two people were killed in an attack on a roadside restaurant on Abyssinya Line Road near Fauji Hotel in Lines Area, police said.

The police said at least four

gunnies

riding two motorbikes fired at the people sitting inside the restaurant. "The assault left 30-year-old Sher Ali and Zaman Sharif dead," said SSP of Saddar Town Irshad Ali Raza. He added that another youngster, Ahmed Khan, sustained multiple bullet wounds and was shifted to hospital.

Meanwhile,


...back at the secret hideout, Scarface Al sneeringly put his proposition to little Nell...


the lone survivor of the Monday ambush, which killed vice chairman of the Afaq Ahmed-led faction of the Mohajir Qaumi Movement (MQM-H) Akhtar Hussain with his two aides on Shaheed-i-Millat Road, died from his wounds at the Jinnah Postgraduate Medical Centre on Thursday, officials and party sources said.

They said the victim, Anwar Ali, was operated upon twice after he had suffered gunshot wounds in the abdomen and chest but he could not survive.

"He was originally a resident of Shah Faisal Colony and living these days in Sherpao Colony of the Landhi Town due to a persistent threat to his life," the party

front man

said.
Posted by: Fred || 04/16/2011 00:00 || Comments || Link || E-Mail|| [10793 views] Top|| File under:
Cleric, student killed in Quetta
[Dawn]
Religious leader Maulana Abdul Kabir Qadri Qambrani and a student of his seminary were killed and his son and another student

were maimed

in an attack in the Sariab Road area on Thursday night.

According to police, the assailants who were on a

cycle of violence

opened fire on them near the Bibi Nani Shrine.

Maulana Qambrani and the student, Dur Khan, were killed. Hospital sources said the condition of his injured son, Aminullah Qadri, and student Shamsuddin was critical.

The maulana belonged to Ahl-i-Sunnat Wal Jamaat and the seminary is in Killi Qambrani near the

quiet provincial capital

.

Posted by: Fred || 04/16/2011 00:00 || Comments || Link || E-Mail|| [10793 views] Top|| File under: TTP
Iraq
2 soldiers killed, wounded by sniper in Baaquba
DIALA / Aswat al-Iraq: One soldier was killed and another one was wounded by a sniper fire on Friday in the city of Baaquba, a security source said.

"A sniper opened fire on a military control tower on the road between Diala and Kirkuk in al-Aadim district in Khales, northern Baaquba, killing a soldier from the 5th division of the Iraqi army and injuring another one," the source told Aswat al-Iraq news agency.

""Security forces started a crackdown campaign to arrest the sniper," he added.

Baaquba, the capital of Diala, lies 57 km northeast of Baghdad.
Posted by: Steve White || 04/16/2011 00:00 || Comments || Link || E-Mail|| [10793 views] Top|| File under:
Army officer, policeman wounded in Mosul
NINEWA / Aswat al-Iraq: An Iraqi army officer and a policeman were wounded in two separate attacks in the volatile northern Iraq city of Mosul on Friday, a security source said.


Mosul isn't getting any quieter...

"An army officer in the rank of captain was wounded today (April 15) when an improvised explosive device (IED) went off near his patrol in al-Siddiq neighborhood, northern Mosul," the source told Aswat al-Iraq news agency.

"In another incident, a policeman was wounded in a hand-grenade attack on a 7th Emergency Police contingent patrol in al-Rifaie neighborhood, western Mosul," he said.

The source added that the assailant managed to escape, not giving further details.
Posted by: Steve White || 04/16/2011 00:00 || Comments || Link || E-Mail|| [10793 views] Top|| File under:
Israel-Palestine-Jordan
Dupe URL: Jordan Arrests 70 Islamists After Bloody Clashes
Jordanian security forces have arrested 70 Islamists after violent protests in which many people were hurt, most of them policemen, a security official told Agence France Presse on Saturday.

The suspects, members of the ultra-conservative Sunni Muslim Salafist movement, were rounded up during raids Friday in the town of Zarqa and nearby Rassifeh, hours after Islamist protesters attacked police, the official said.

Initially 120 people were detained but 50 of them were later let go while 70 were quizzed about their involvement in the violence in Zarqa, a northern industrial town, said the official who declined to be named.

Those found guilty would be prosecuted, he added.

A member of the Salafist movement meanwhile told AFP that 22 prominent figures of the Islamist group including its chief in Jordan, Abdul Shahatah al-Tahawi, were among those detained.

More than 90 people, most of them policemen, were hurt Friday when Islamist Salafist demonstrators armed with swords, daggers and clubs attacked police in Zarqa during protests.(AFP)
Posted by: trailing wife || 04/16/2011 22:28 || Comments || Link || E-Mail|| [10797 views] Top|| File under:
Islamists attack Jordan police with swords
ISLAMIST protesters armed with swords, daggers and bats have attacked police in the Jordanian city of Zarqa, wounding 51 of them, as 32 other police suffered from tear gas inhalation, the country's police chief said.

Lieutenant General Hussein Majali told a news conference: "Fifty-one policemen, including senior officers, were stabbed with knives, beaten with bats or hit with sharp tools, while 32 other policemen were treated for tear gas inhalation".

He said: "Eight civilians were also hurt when police fired tear gas and tried to stop Islamist Salafist demonstrators from attacking shoppers in Zarqa", adding that 17 protesters were arrested and police are searching for more people.

"It was clear that the demonstrators had plans to clash with police. They carried swords and daggers and were provocative, seeking to drag police into a bloody confrontation."

Earlier, police spokesman Lieutenant Colonel Mohammad Khatib told AFP six officers stabbed in today's clashes were "in serious condition".

He said police "had to fire tear gas after a group of Islamist Salafists attacked some citizens ... accusing them of being atheists."

The Salafists have been demonstrating over the past few weeks to demand the release of 90 Islamist prisoners, including Abu Mohammed al-Maqdessi, the onetime mentor of slain al-Qaeda in Iraq leader Abu Musab al-Zarqawi.

Zarqawi, who hailed from Zarqa in the country's north, was killed in an air strike north-east of Baghdad in 2006.

The group has also called for the release of Mohammad Shalabi, better known as Abu Sayyaf, who was convicted on terrorism charges following riots in the restive southern city of Maan in 2002.

The Salafists espouse an austere form of Sunni Islam that seeks a return to practices common in the early days of the faith.
Posted by: tipper || 04/16/2011 07:50 || Comments || Link || E-Mail|| [10794 views] Top|| File under:
Israel army: 2 Grad rockets strike Ashdod
[Ma'an] Two Grad rockets fired from the

Gazoo

Strip struck the Israeli port city of Ashdod on Friday afternoon, the Israeli army said, in the first major attack since the start of a new ceasefire.

There were no reports of injury or damage in the attack that comes days after Israeli Prime Minister Benjamin Netanyahu threatened a firm response to any new projectile fire toward Israel's south and western Negev.
The IAF attacked two Hamas military bases near Gaza City overnight Friday following two Grad rockets fired towards Ashkelon. One of the Hamas bases hit in Gaza was north of Zeitun, and the other near the Shati refugee camp. No casualties were reported.

The IDF spokesperson said that the strikes were in response to the Grad rockets fired at Ashdod earlier Friday and said the army will "not accept rocket fire at southern communities and will operate against all acts of aggression against Israeli citizens."

IDF sources said they predicted that while the cease-fire had gone into effect, it would likely be limited in time.

"We succeeded in postponing a large-scale conflict with Hamas but that conflict is likely inevitable," one senior officer said on Monday.
Posted by: Fred || 04/16/2011 00:00 || Comments || Link || E-Mail|| [10793 views] Top|| File under: Hamas
Extremists attack Jordan loyalists
[Arab News] Hundreds of protesting religious hard-liners clashed with supporters of Jordan's king on Friday, wounding dozens, in the latest move by the

thug

movement to assert itself amid the country's wave of anti-government demonstrations.

A crowd of about 350

hard boyz

faced off with a slightly smaller group of loyalists in the town of Zarqa. The

hard boyz

beat the government supporters with clubs and fists, and the two sides hurled stones at each other, leaving people bloodied on the ground.

The Salafi movement is banned in Jordan, but it has grown in strength in recent years and members of the group have held a series of rallies in various parts of the country in recent weeks.

Their demonstrations are separate from the 14-week-old wave of anti-government protests by leftists and others demanding democratic reforms in the country.

More than 2,000 Jordanians

erupted into the streets

throughout the country Friday to press their demands for a greater political voice. About half of them demonstrated outside Amman's municipal building after Friday prayers.

They held a huge Jordanian flag and chanted, "We sacrifice our blood and soul for Jordan. Reform the system now." Police separated them from a small group of government loyalists who shouted threats: "Those who fight us, beware! Our rocks will smash your heads."

The violence in Zarqa began when a crowd of

hard boyz

rallied in front of the town's Omar ibn Khattab Mosque. A crowd of government supporters gathered nearby to watch. One of the government loyalists waved a framed portrait of King Abdallah in the air and marched toward the crowd.

The

hard boyz

started to push him back, then beat him and he fell to the ground, his face bloodied. Other

hard boyz

rushed to nearby cars, pulled out clubs and cables and attacked the rival group.

Stone throwing and fistfights erupted, leaving many bloodied, until police intervened and convinced the government supporters to move farther away from the mosque.

Zarqa, an industrial city north of the capital, Amman, is the birthplace of slain Al-Qaeda in Iraq leader Abu Musab Al-Zarqawi.
Posted by: Fred || 04/16/2011 00:00 || Comments || Link || E-Mail|| [10793 views] Top|| File under:
Two Abu Sayyaf terrorists killed
Two Abu Sayyaf terrorists rebels were killed Saturday in a battle with government troops in the southern Philippines.

Three soldiers and three terrorists guerrillas were injured in the fighting in the town of Albarka on the Basilan province.

An army official said the soldiers have recovered four assault rifles, one grenade launcher and some personal belongings left behind by the fleeing terrorists guerrillas.
Posted by: ryuge || 04/16/2011 03:57 || Comments || Link || E-Mail|| [10794 views] Top|| File under:
Syria-Lebanon-Iran
Rifi Denies Confiscation of Two Cars Smuggling Weapons to Syria
[An Nahar] Internal Security Forces chief Ashraf Rifi denied on Thursday that the security forces had confiscated two cars on the Lebanese-Syrian border that were attempting to smuggle arms to Syria, said media reports on Friday.

Reports said on Thursday that the border patrol had

tossed in the clink

a Lebanese and Syrian while they were trying to cross the border to Syria in cars loaded with arms in the eastern Bekaa region.

Meanwhile,


...back at the shouting match, a new, even louder, voice was to be heard...


a prominent ISF source denied to the daily An Nahar in remarks published on Friday that any arms were confiscated on Thursday.

LBC had reported that members of the Nasserddine family, who are part of the border patrol at the Lebanese-Syrian border, had apprehended individuals trying to smuggle five hunting rifles to Syria, three of which were handed over to Lebanese intelligence.

Hundreds of trucks have been held up at a border crossing between

Leb

and Syria amid heightened security measures enforced as the Syrian regime faces unprecedented protests.

"Between 400 and 500 trucks, most with Syrian or Jordanian license plates, have been held at the Abboudiyeh border crossing for hours for inspection by Syrian security forces," a Lebanese security source told Agence

La Belle France

Presse.
Posted by: Fred || 04/16/2011 00:00 || Comments || Link || E-Mail|| [10794 views] Top|| File under: Govt of Syria
Damascus: police dispersed a demonstration
[Ennahar] Police fired tear gas Friday to disperse some 2,000 demonstrators in Jobar, north of Damascus
...The City of Jasmin is the oldest continuously-inhabited city in the world. It has not always been inhabited by the same set of fascisti...
, said an activist of Human Rights.

"The police have dispersed in Jobar with batons and firing tear gas, about 2,000 protesters" against the regime, said the activist, who requested anonymity.

The protesters came from the towns of Duma, Irbin and Harasta, near the Syrian capital, said the activist, saying the

festivities

were continuing.

Tens of thousands of Syrians demonstrated Friday against the regime across the country, despite the release of protesters

tossed in the clink

since the start of the protest movement a month ago, and after the formation of a new government responsible for conducting reforms.
Posted by: Fred || 04/16/2011 00:00 || Comments || Link || E-Mail|| [10793 views] Top|| File under: Govt of Syria
Assad seeks to curb prayer protests
[Asharq al-Aswat] Syrian President-for-Life Bashir Pencilneck al-Assad


One of the last of the old-fashioned hereditary iron-fisted fascist dictators. Before going into the family business Pencilneck was an eye doctor...


's efforts to contain an unprecedented wave of protests face a key test on Friday, after he unveiled a new cabinet and ordered detainees released in a bid to ease tensions.

Assad's measures were unlikely to satisfy many protesters demanding political freedoms and an end to corruption. The cabinet has little power and the release of detainees excluded those who committed crimes "against the nation and citizens."

Syria has thousands of political prisoners, whose numbers swelled after protests against Assad's authoritarian rule broke out in the southern city of Deraa exactly four weeks ago after the main Friday prayers.

Prayers, funerals and weddings are the main chances Syrians have to gather legally -- and every Friday since has seen large demonstrations, bloodshed, and mass arrests.

The official news agency said the releases cover detainees

incarcerated

in the recent wave of protests, but human rights
...which are usually entirely different from personal liberty...
defenders said there had been more arrests in the city of Deraa on Thursday.

A Syrian rights group said this week that more than 200 people had been killed during the protests. They have posed the biggest challenge to Assad since he assumed power in 2000 upon the death of his father Hafez, who ruled the country for 30 years.

There are sectarian overtones to the tensions arising from the protests.

Rights campaigners said Alawite irregulars, loyal to Assad and known as "al-shabbiha," killed four people in the seaside city of Banias and were used to quell protests in other areas.

Syria is a mostly Sunni

Mohammedan

nation ruled by minority Alawites, adherents to an offshoot of Shi'ite Islam.

"PLAYING ON SECTARIAN FEARS"

A senior opposition figure said Assad, who is Alawite, has been trying to stoke sectarian fears by saying that the protesters were serving a foreign conspiracy to sow sectarian strife.

His father used similar language when he crushed a leftist and Islamist challenge to his iron rule in the 1980s.

"This is not 1982 Hama. The uprising is not confined to a single area," an opposition figure said, referring to an attack by Hafez al-Assad's forces to put down a revolt led by the

Moslem Brüderbund

in the city of Hama that killed up to 30,000 people.

"But we have seen apathy from Alawites and Christians," added the opposition source, who did not want to be further identified.

"The regime has banned independent media, which makes it easier to spread lies and play on Alawite fears. But the Syrian people as a whole are realizing that nonviolent resistance to oppression is nonsectarian by nature," the source said.

Assad has tried to face down the protests, which have spread from Deraa to the Mediterranean coast, the Kurdish east and the central city of Homs. He has used a mixture of force, promises of reform and concessions to minority Kurds and conservative

Mohammedan

s.

But his decision last Thursday to grant citizenship to tens of thousands of stateless Kurds, as well as announcements about lifting a ban on veiled teachers and closing Syria's sole casino, failed to prevent protests erupting the next day.

Hours after the announcement that detainees would be released, a pro-democracy demonstration erupted in Sweida, Syria's Druze heartland, a witness said.
Posted by: Fred || 04/16/2011 00:00 || Comments || Link || E-Mail|| [10796 views] Top|| File under:
Who's in the News
65
[untagged]
3
Govt of Syria
2
Hamas
2
al-Qaeda
1
Govt of Pakistan
1
TTP
1
al-Shabaab
1
Taliban
Bookmark
E-Mail Me
The Classics
The O Club
Rantburg Store
The Bloids
The Never-ending Story
Thugburg
Gulf War I
The Way We Were
Bio
Merry-Go-Blog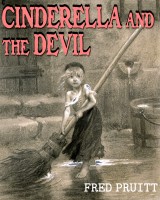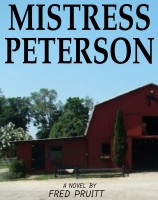 On Sale now!


A multi-volume chronology and reference guide set detailing three years of the Mexican Drug War between 2010 and 2012.

Rantburg.com and borderlandbeat.com correspondent and author Chris Covert presents his first non-fiction work detailing the drug and gang related violence in Mexico.

Chris gives us Mexican press dispatches of drug and gang war violence over three years, presented in a multi volume set intended to chronicle the death, violence and mayhem which has dominated Mexico for six years.
Click here for more information


Meet the Mods
In no particular order...


Steve White
Seafarious
tu3031
badanov
sherry
ryuge
GolfBravoUSMC
Bright Pebbles
trailing wife
Gloria
Fred
Besoeker
Glenmore
Frank G
3dc
Skidmark



Better than the average link...



Rantburg was assembled from recycled algorithms in the United States of America. No trees were destroyed in the production of this weblog. We did hurt some, though. Sorry.
100.24.118.144

Help keep the Burg running! Paypal: