-Land of the Free
Moment migrant smuggler drops a two-year-old Ghanaian child from top of 18-foot-high border wall into the arms of his waiting father in California
[Daily Mail, where America gets its news]
Two-year-old child was dropped from top of 18ft wall along border separating United States and Mexico just after midnight on Sunday


Child was caught by father, both of whom are citizens of Ghana, according to United States Border Patrol agents based near San Diego


Father and child were among a group of several individuals who were caught on surveillance footage illegally entering US, according to border officials


Texas border agents discovered 20 undocumented immigrants, including two children, attempting to enter US while hiding under boards of trailer on Monday


Chief Patrol Agent Austin Skero confirmed the ages of the children as 10 and 15


Meanwhile, Vice President Kamala Harris announced she would visit Guatemala and Mexico to address the migrant crisis, but won't go to the US border
This is not the same incident previously reported here as two small children being dropped over the border wall and abandoned.
Posted by: Skidmark || 04/15/2021 13:34 || Comments || Link || E-Mail|| [171 views] Top|| File under: Human Trafficking
Afghanistan
Officials: 'Herat Woman Whipped by Taliban for Alleged Affair'
[ToloNews] The Herat


...a venerable old Persian-speaking city in western Afghanistan, populated mostly by Tadjiks, which is why it's not as blood-soaked as areas controlled by Pashtuns...


Department of Women's Affairs on Wednesday said that Taliban

...Arabic for students...
fighters publicly lashed a woman from Oba district over reports that she had an affair with a man.

The video footage, which was widely shared on social media, appears to show dozens of Taliban fighters surrounding a woman and lashing her.

"Based on the information that we have, the incident happened in the Greshk area of Oba district in Herat," said Anisa Sarwari, the head of the Herat Women's Affairs Department.

"Is it appropriate that the people see such events by the Taliban during the

grinding of the peace processor

, how the Taliban claims that they want to make peace and reconcile with the people," said Monisa Hassanzada, the deputy governor of Herat.

Coming at the same time as the announcement of the withdrawal of foreign troops from Afghanistan and the unclear fate of the

grinding of the peace processor

, this event has worried women in Herat.

Women have warned that if the withdrawal of foreign troops from Afghanistan is not done in a responsible way, the achievements of Afghan women in the past two decades will be lost and they will once again face severe restrictions.

"We are in a situation where

assassination

s are carried out against the women, most of the attacks are claimed by the Taliban, there is still acts of violence by the Taliban against women in Herat and other remote areas of Afghanistan," said civil society activist Zahra Karamat.

"If the US forces' withdrawal from Afghanistan is done in an irresponsible way, the women will face an insecure peace and their humanitarian rights and liberties will be sacrificed and the women will face a dark future," said Halima Salimi, the head of the Afghan's Women Network in Herat.

"If someone commits a crime, first there is a need for an investigation and evidence to prove that a crime was committed, then there should be an authorized court to issue a verdict but not in the kangaroo court," said religious scholar Abdul Khaliq Haqqani.

The Taliban has said that they will investigate the footage.

Taliban

front man

Zabihullah Mujahid told TOLOnews that the group had not held such a trial in recent months in Herat.
Posted by: trailing wife || 04/15/2021 00:00 || Comments || Link || E-Mail|| [119 views] Top|| File under: Taliban
Africa Horn
Special forces on Mogadishu streets as fears of conflict mount
[Garowe] Mogadishu, the capital of Somalia has yet again witnessed a heightened presence of troops on Wednesday night is the latest sign of a potential crackdown on the opposition.

The Ottoman Turkish-trained Haram'ad police with armored vehicles have been deployed on the streets of several main junctions after the immediate former Mogadishu police chief Braiger General Sadik John protected by dozens of soldiers moved from the airport facility to Circolo Ufficiale area.

The unusual army movement has created a tense in the city as residents feared fresh

festivities

between Sadak John's security guards and the government forces amid a political crisis in the country.

The embattled outgoing Somali president Mohammed Abdullahi Farmajo has sacked Sadak John on Monday and stripped the former Mogadishu police boss of all his ranks and discontinues his benefits after attempting to suspend the Lower House session on April 12.

In a video address, the sacked police boss has ordered the MPs to return to their constituencies and seek re-election as their mandate already expired last December 2020 while calling the

politicians

to return to Afisyini and end their differences through dialogue.

His call which was welcomed by the opposition candidates in Mogadishu has irked the Villa Somalia and was immediately relieved of his post. His dismissal came hours before the Lower House has illegally extended Farmajo's term for two years.

Posted by: trailing wife || 04/15/2021 01:16 || Comments || Link || E-Mail|| [84 views] Top|| File under:
Fifth Column
Woke Company Learns Danegeld Doesn't Buy You Anything
[DISRN] Amid the recent rioting in Minnesota after the killing of Daunte Wright, Foot Locker stores in the city have again been looted by Black Lives Matter rioters. The looting comes despite the company having donated $200 million to Black Lives Matter causes throughout the last year.


Your Schadenfreude fix for the day
Posted by: Mercutio || 04/15/2021 08:50 || Comments || Link || E-Mail|| [311 views] Top|| File under: Antifa/BLM
Woman accuses Portland detective of targeting her for arrest after she spat toward police riot control van
[OREGONLIVE] A woman filed a false arrest lawsuit Wednesday accusing a Portland detective of targeting her in August 2019 after she spat in the direction of a police riot control van in downtown.

The federal suit by Hannah Michelle Ahern, 25, of Portland lists Portland police, Detective Erik Kammerer and other unnamed officers as defendants.

Kammerer, the subject of other complaints from demonstrators, was one of a handful of officers removed from crowd control enforcement but remains a homicide detective. He said Wednesday he had no comment on the suit.

Ahern was arrested Aug. 17, 2019, and accused of disorderly conduct for allegedly obstructing traffic but the charge was dismissed in Multnomah County Circuit Court in March 2020, court records show.

Ahern had left work about 2 p.m. and was walking to her bus when she decided to check out a protest of the right-wing Proud Boys, who were rallying in downtown, according to her suit.

She said she was disturbed by what she saw, alleging that police were targeting the counter-demonstrators as officers cleared the way for the Proud Boys to stage a photo opportunity while crossing a city bridge.
Posted by: Fred || 04/15/2021 00:00 || Comments || Link || E-Mail|| [155 views] Top|| File under: Antifa/BLM
India-Pakistan
Forces net ISJK operative in J&K
[OneIndia] The Jammu and Kashmir
...a disputed territory lying between India and Pakistain. After partition, the Paks grabbed half of it and call it Azad (Free) Kashmir. The remainder they refer to as "Indian Occupied Kashmir". They have fought four wars with India over it, the score currently 4-0 in New Delhi's favor. After 72 years of this nonsense, India cut the Gordian knot in 2019, removing the area's special status, breaking off Ladakh as a separate state, and allowing people from other areas to settle (or in the case of the Pandits, to resettle) there....
police has arrested an operative of Islamic State

...formerly ISIS or ISIL, depending on your preference. Before that they were al-Qaeda in Iraq, as shaped by Abu Musab Zarqawi. They're really very devout, committing every atrocity they can find in the Koran and inventing a few more. They fling Allah around with every other sentence, but to hear western pols talk they're not really Moslems....
Jammu and Kashmir, a J&K-based terror outfit named after the dreaded organization IS.

The fresh arrest of the terror outfit's operative followed ten days after the apprehension of its top commander Malik Umair alias Abdullah from Jhajjar Kotli near here.

Jammu zone Inspector General of Police Mukesh Singh identified the newly arrested ISJK operative as Aqib Bashir Parrey alias Assadullah, a resident of Unisoo village of Handwara in north Kashmir's Kupwara district.

He was working as an ISJK operative in Kashmir on the directions of his ISJK commanders, Singh said in a brief statement.

Abdullah, a resident of Yaripora village of south Kashmir's Kulgam district was arrested by special operations group of Jammu police from Jhajjar Kotli on Jammu-Srinagar national highway.

He was arrested on April 4 and was found in possession of a pistol, eight live cartridges and Rs 1.13 lakh in cash.

Assadullah was arrested following Abdullah's interrogation, IGP Singh said.
Posted by: trailing wife || 04/15/2021 01:49 || Comments || Link || E-Mail|| [94 views] Top|| File under: Islamic State
Government decides to ban TLP under anti-terror law: Sheikh Rasheed
[DAILYTIMES.PK] The federal government has decided to impose a ban on the Tehrik-e-Labbaik Pakistain (TLP) under the anti-terrorism law, Interior Minister Sheikh Rasheed said Wednesday.

In a tweet, he said the religiopolitical outfit would be banned under Rule 11(b) of the Anti-Terrorism Act (ATA), 1997.

Rashid said the Punjab
1.) Little Orphan Annie's bodyguard
2.) A province of Pakistain ruled by one of the Sharif brothers
3.) A province of India. It is majority (60 percent) Sikh and Hindoo (37 percent), which means it has relatively few Moslem riots....
government had recommended a ban on the organization, for which a summary was being sent to the federal cabinet.

"A single political party cannot lay claim to the matter of Namoos-e-Risalat as it is an issue close to the hearts of all 200 million people of this country," Rashid said.

Regarding the resolution to be presented in the parliament, Rashid said a resolution that does not potray Pakistain as an

murderous Moslem

country will be presented.

He elaborated that the government was not prepared for the situation that arose over the past two days, however, the TLP "was very prepared".

It is to be noted that TLP chief Saad Rizvi was arrested from Punjab capital's Iqbal Town area, where he had gone to attend a funeral.

Residents of various cities across were stuck in traffic jams on Monday as the religious party held its protest in Bloody Karachi


...formerly the capital of Pakistain, now merely its most important port and financial center. It is among the largest cities in the world, with a population of 18 million, most of whom hate each other and many of whom are armed and dangerous...


, Lahore, Islamabad, Rawalpindi, Multan

...Home of the Multan Sultans...
and other cities.


Posted by: Fred || 04/15/2021 00:00 || Comments || Link || E-Mail|| [71 views] Top|| File under: Devout Moslems
Iraq
Drone targets US troops stationed at Iraqi Kurdistan airport
[IsraelTimes] Kurdish interior ministry says no one hurt at Arbil; no claim of responsibility, but pro-Iran group blamed for previous assault hails attack.

An attack Wednesday at the airport of Arbil, the capital of Iraqi Kurdistan, was carried out by drone, the Kurdish interior ministry said — an unprecedented escalation in the arms used to target US soldiers based there.

"A drone charged with TNT targeted a coalition base at Arbil's airport," the ministry said, adding that no one was hurt in the blast but a building was damaged.

There was no immediate claim of responsibility for the attack, which caused a loud explosion audible across the city.

However,


it's easy to be generous with someone else's money...


a shadowy pro-Iranian group, blamed for a similar attack in mid-February, hailed the blast in pro-Iran channels on the messaging app Telegram.

A security cordon blocked all access to the airport, witnesses reported. The governor said air links were not interrupted.

Some 20 bomb or rocket attacks have targeted bases housing US soldiers or diplomats in Iraq since US President Joe The Big Guy Biden

...46th president of the U.S. You're a lyin' dog-faced pony soldier...
took office at the end of January.

Dozens more took place during the preceding 18 months, with Washington consistently blaming pro-Iran armed factions.

Washington and Tehran are both allies of Baghdad, but remain sharply at odds over Iran's nuclear program.

On February 15, more than a dozen rockets targeted a military complex inside Arbil airport, killing an Iraqi civilian and a foreign contractor working with US-led troops.

The complex hosts foreign troops deployed as part of a US-led coalition helping Iraq fight the Islamic State
...formerly ISIS or ISIL, depending on your preference. Before that they were al-Qaeda in Iraq, as shaped by Abu Musab Zarqawi. They're really very devout, committing every atrocity they can find in the Koran and inventing a few more. They fling Allah around with every other sentence, but to hear western pols talk they're not really Moslems....
jihadist group, a fight that Baghdad declared as won in late 2017.

A shadowy group calling itself Awliyaa al-Dam (Guardians of Blood) claimed the February attack in Arbil and in a follow-up statement vowed to keep targeting US forces in Iraq.

'DANGEROUS ESCALATION'
"It seems the same militia who targeted the airport two months ago are at it again," Iraq's longtime former foreign minister Hoshyar Zebari, a prominent Kurdish political figure, posted on Twitter in an allusion to pro-Iranian factions.

Last October, hundreds of supporters of Hashed al-Shaabi, an Iraqi paramilitary network dominated by Iran-backed factions, set fire to the Baghdad headquarters of Zebari's party after he criticized them.

That did not stop Zebari from pointing the blame at pro-Iranian factions for Wednesday's attack, however. "This is a clear & dangerous escalation," he tweeted.

Pro-Iran groups have been ratcheting up their rhetoric, vowing to ramp up attacks to force out the "occupying" US forces, more than a year after the Iraqi parliament voted to expel the American troops.

Counterterrorism officials said only one rocket hit the airport on this occasion.

But an Iraqi security source told AFP that other rockets had crashed in the vicinity, one of them targeting Ottoman Turkish troops.

Earlier in the day, two bombs went kaboom! on roads where Iraqi logistics convoys were carrying equipment for the international coalition in the southern provinces of Dhi Qar and Diwaniyah, according to security sources.

The United States last week committed to move all remaining combat forces from Iraq, although the two countries did not set a timeline in what would be the second withdrawal since the 2003 invasion.

The announcement came as the Biden administration resumed a "strategic dialogue" with the government of Prime Minister Mustafa al-Kadhemi, who is seen as too close to Washington by Iraq's powerful pro-Iranian factions.

The region of Kurdistan has been autonomous since 1991 and has a population of five million.
Posted by: trailing wife || 04/15/2021 00:41 || Comments || Link || E-Mail|| [127 views] Top|| File under: Govt of Iran Proxies
ICTS thwarts a terrorist plot in Diyala
[SHAFAQ] The Spokesman of the Commander-in-Chief of the Armed Forces, Major-General Yahya Rasool, announced today, Wednesday, thwarting a terrorist "bloody" plot in Diyala governorate.

Rasool said in a

blurb

that the Iraqi Counter-Terrorism-Services (ICTS) foiled an ISIS plot to target citizens shopping ahead of Ramadan in a market in Diyala.

Rasoul added that a terrorist was caught red-handed in possession of

kaboom

s.
Posted by: Fred || 04/15/2021 00:00 || Comments || Link || E-Mail|| [65 views] Top|| File under: Islamic State
Within 24 hours, four attacks target the US-led Coalition in Iraq
[SHAFAQ] four separate attacks targeted the Global Coalition in Iraq in less than 24 hours.

A source told Shafaq News Agency that

the earth-shattering kaboom

occurred today evening when a convoy carrying logistical support equipment for the US-led Coalition was passing through Yusufiya district, south of Baghdad.

Hours ago, two devices blew up hitting other convoys in Babel Governorate, the first on Babel Highway, and the second near the Sumer Bridge area.

Earlier this morning, an

bomb

blew up while a convoy of the International Coalition was passing on Nasiriya Road in Dhi Qar Governorate.

The attacks caused no causalities.

There was no claim of responsibility

Earlier, the Iraqi authorities issued warnings of repeated targeting of foreign forces and diplomatic missions in the country.
Posted by: Fred || 04/15/2021 00:00 || Comments || Link || E-Mail|| [87 views] Top|| File under: Govt of Iran Proxies
Rockets hit Zelikan camp in Nineveh
[SHAFAQ] Zelikan camp, north of Nineveh was targeted on Wednesday with rockets attack.

A security source in Nineveh Governorate told Shafaq News Agency, that two missiles targeted Zelikan camp in Baashiqa district, north of Nineveh, in which the Ottoman Turkish forces are located.

One rocket fell inside the camp without knowing the damage, while the second landed in the village of Zelikan wounding a young woman. The source added.

The source of missiles is still unknown.

Another security source said to Shafaq News Agency the camp that hosts Iraqi forces and Ottoman Turkish army, was attacked by three rockets fired from the Shalalat area in Nineveh.

The source confirmed that one of the missiles fell in the village of Kodat, near the camp, wounding a woman.
Posted by: Fred || 04/15/2021 00:00 || Comments || Link || E-Mail|| [83 views] Top|| File under: Islamic State
Kurdistan's Ministry of Interior: Erbil Airport was attacked with a drone
[SHAFAQ] Kurdistan's Ministry of Interior confirmed, on Wednesday, that the attack that targeted Erbil International Airport was carried out with a drone.

The ministry said in a statement, initial investigation and follow-up showed that "the sound of

the earth-shattering kaboom

was caused by a drone carrying TNT (highly

kaboom

s)."

"The drone targeted a US-Led Coalition headquarters at the Airport".

"Fortunately,

the earth-shattering kaboom

resulted in only material damages without any human losses" the Ministry added.

Investigations are still underway to determine the source and location of the drone," it said.

The local authorities shut down Erbil International Airport following the rocket strikes.

A security source told Shafaq News Agency that a force of Asayish and the police are now present in the vicinity of the airport, amid tight security.

Kurdistan's Counter-Terrorism forces announced on Wednesday evening that a rocket attack targeted Erbil International Airport, without giving any further details.

Meanwhile,


...back at the game, the Babe was wondering why the baseball kept getting bigger and bigger. Finally it hit him...


eyewitnesses confirmed to Shafaq News Agency that they saw a plume of smoke rising from the cargo section inside the airport.


Posted by: Fred || 04/15/2021 00:00 || Comments || Link || E-Mail|| [70 views] Top|| File under: Islamic State
Israel-Palestine-Jordan
6 injured, 5 arrested as hundreds riot in East Jerusalem after Ramadan prayer
[IsraelTimes] Police says crowd of

Moslem

worshipers hurled rocks, glass bottles and firecrackers at officers and buses near Damascus Gate, injuring a cop and 5 civilians.

Five people were arrested Tuesday night as hundreds rioted in East Jerusalem after returning from prayers on the first night of Ramadan, police said Wednesday.



Moslem

worshipers gathered near the Old City's Damascus Gate and clashed with cops stationed there, according to police.
Continued on Page 49
Posted by: trailing wife || 04/15/2021 01:04 || Comments || Link || E-Mail|| [82 views] Top|| File under:
Southeast Asia
Violence Mars Ramadan Start in Southern Philippines
[BenarNews] The

Moslem

holy month of Ramadan began on a violent mostly peaceful note in the southern Philippines where authorities mounted a deadly raid on a suspected pro-Islamic State

...formerly ISIS or ISIL, depending on your preference. Before that they were al-Qaeda in Iraq, as shaped by Abu Musab Zarqawi. They're really very devout, committing every atrocity they can find in the Koran and inventing a few more. They fling Allah around with every other sentence, but to hear western pols talk they're not really Moslems....
bomber's hideout, officials said Wednesday.

Police were dispatched to Datu Salibo town in Maguindanao province to arrest Abu Naim, a member of the IS-linked Bangsamoro Islamic Freedom Fighters


...a MILF splinter group aligned with the Islamic State...


(BIFF) who was implicated in a series of bombings in the region, but officers met with resistance early Wednesday, authorities said.

Naim and his lover companions provoked a

shootout

when they

shot up

the arresting officers, said Maj. Esmael Madin, chief of operations for the Philippine National Police's Criminal Investigation and Detection Group.

"We retaliated and killed a companion," Madin told BenarNews, adding that Abu Naim escaped.

Madin identified the dead man as Marcos Manungal, a former village chief who allegedly was involved in illegal drug trafficking and extortion.

Police later arrested four suspected

krazed killer

s, including the mother and wife of Abu Naim. They also recovered firearms and homemade bombs from the hideout, Madin said.

"Naim was involved in various bombing activities in the region. He works as a bomb expert for BIFF under Turaife," Madin said, referring to Abu Turaife, the leader of the BIFF, a fringe

krazed killer

group in the south.

The BIFF is a splinter group of the Moro Islamic Liberation Front, which had been the country's largest

Moslem

separatist force before it signed a peace pact with the government. The MILF now controls the Bangsamoro Autonomous Region in

Moslem

Mindanao.

Turaife's group and other smaller

krazed killer

organizations, in the meantime, have continued to stage attacks in the south.

The raid occurred as millions of Filipino

Moslem

s in the country — who are mostly concentrated in the southern Mindanao region — started their Ramadan fasting. They fast from sun up to sun down each day.

Ramadan will give way on May 13 to Eid al-Fitr, an Arabic term which means "festival of breaking the fast."


Posted by: trailing wife || 04/15/2021 01:49 || Comments || Link || E-Mail|| [126 views] Top|| File under: Islamic State
Who's in the News
35
[untagged]
7
Antifa/BLM
5
Islamic State
4
Govt of Iran Proxies
4
Devout Moslems
3
Human Trafficking
2
Taliban
2
Commies
2
Govt of Iran
1
Jamaat-e-Ulema Islami
1
Muslim Brotherhood
1
Ottoman Proxies
1
Palestinian Authority
1
Tin Hat Dictators, Presidents for Life,
1
[untagged]
1
Govt of Syria
1
Arab Spring
Bookmark
E-Mail Me
The Classics
The O Club
Rantburg Store
The Bloids
The Never-ending Story
Thugburg
Gulf War I
The Way We Were
Bio
Merry-Go-Blog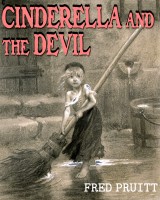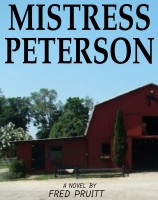 On Sale now!


A multi-volume chronology and reference guide set detailing three years of the Mexican Drug War between 2010 and 2012.

Rantburg.com and borderlandbeat.com correspondent and author Chris Covert presents his first non-fiction work detailing the drug and gang related violence in Mexico.

Chris gives us Mexican press dispatches of drug and gang war violence over three years, presented in a multi volume set intended to chronicle the death, violence and mayhem which has dominated Mexico for six years.
Click here for more information


Meet the Mods
In no particular order...


Steve White
Seafarious
Pappy
lotp
Scooter McGruder
john frum
tu3031
badanov
sherry
ryuge
GolfBravoUSMC
Bright Pebbles
trailing wife
Gloria
Fred
Besoeker
Glenmore
Frank G
3dc
Skidmark
Alaska Paul



Better than the average link...



Rantburg was assembled from recycled algorithms in the United States of America. No trees were destroyed in the production of this weblog. We did hurt some, though. Sorry.
3.80.6.131

Help keep the Burg running! Paypal: