Afghanistan
6 Killed, 11 Hurt in Afghan Suicide Attacks
[Tolo News] At least 6 people were killed and 11 others were

maimed

in

suicide kaboom

s in Afghanistan on Thursday, local officials said.

A group of

jacket wallah

s hit a training centre for new Afghan local police recruits in eastern Paktia province today killing three

coppers

and

maimed

three other police, local officials said.

Provincial officials said four suicide bombers attacked on a centre where new Afghan police recruits were being trained.

One suicide attacker

went kaboom!"

, one was

bumped off

by

Afghan cops

and two attackers have managed to escape from the area, officials added.

Police forces have launched a search operation to track the two others, officials said.

The Taliban have

grabbed credit

for the attack saying many Afghan police soldiers were killed in the attack.


This time they speak up. Interesting.

Meanwhile,


...back at the palazzo, Count Guido had escaped from his bonds and overwhelmed his guard...


a suicide bomber detonated his explosive in the southern Kandahar province today wounding two women and a man, according to police chief of Kandahar, Khan Mohammad Mujahid.

While foreign forces were driving in Kandahar city, a suicide bomber

went kaboom!"

, but the forces were unhurt, Mr Mujahid said.

Meanwhile,


...back at the abandoned silver mine, the water was up to Jack's neck and still rising...


a suicide bomber

went kaboom!"

near Musayi district building in Kabul on Thursday in which three

coppers

and a civilian were

maimed

, Afghan officials said.

Violence has recently increased in Afghanistan and

forces of Evil

have often attacked on government buildings in some parts of the country.

Afghan forces are expected to take over security responsibilities of seven areas in the first phase of security transition in July this year.
Posted by: Fred || 04/15/2011 00:00 || Comments || Link || E-Mail|| [10794 views] Top|| File under: Taliban
Taliban District Jailer Captured in Ghazni
[Tolo News] Haji Mohammad, a Taliban jailer was
nabbed in Ghazni province, National Directorate of Security branch of Ghazni said on Thursday.

Afghan forces and civilians have suffered no casualties during the operation, officials said. Officials did not provide further information about the operation.

The Taliban have not yet commented.


The brave Lions of Islam were ineffectual in battle. Of course they said nothing.

Gero is an insecure district in the province where Talibs have been active.

The operation comes as the Taliban have closed the routes to Jaghury and Qarabagh districts of Ghazni province for the last one week. Ghazni officials said that the Taliban have warned drivers not to use the highways.

The warning was released after government wanted to reconstruct the roads in the districts, officials said.

Provincial officials said that Afghan and foreign forces are making efforts to wipe out the

Orcs and similar vermin

soon.

Militants are said to be active in most districts of Ghazni province and they often attack on government buildings and police check posts.
Posted by: Fred || 04/15/2011 00:00 || Comments || Link || E-Mail|| [10794 views] Top|| File under: Taliban
Africa Horn
Somali pirates keep Indian hostages after ransom
In a move that could change the pirate-hostage equation, Somali pirates on Friday took in a multimillion dollar ransom, then released the ship and some of the crew but kept all the Indian crew members as hostages.

A pirate told The Associated Press the Indian crew members' hostage ordeal is being prolonged in retaliation for the arrests of more than 100 Somali pirates by the Indian Navy.

"We decided to keep the Indian because India is holding our colleagues," the pirate, Hassan Farah, said. "We released the other crew members who sailed away from our coast. We will keep these Indians until the Indians release our colleagues."
Posted by: john frum || 04/15/2011 17:17 || Comments || Link || E-Mail|| [10794 views] Top|| File under:
Africa North
Egypts Mubarak detained, army win protest respite
[Ennahar] Hosni Mubarak


...The former President-for-Life of Egypt, dumped by popular demand in early 2011...


was ordered

jugged

for 15 days on Wednesday, winning the ruling army generals a respite from protests by quashing suspicions that they were shielding their former commander from investigation.

Mubarak, driven from presidential office on February 11 by mass demonstrations against his 30-year rule, was taken to a hospital in Sharm el-Sheikh on Tuesday with what state media called a "heart crisis." Reports disagree on how serious his illness is.

The public prosecutor had summoned and questioned Mubarak, 82, over the killing of protesters, embezzling of public funds and abuse of power. More than 380 protesters were killed in 18 days of demonstrations that led to Mubarak's downfall.

His two sons, Alaa and Gamal, have also been questioned as part of the probe and ordered

jugged

, state television said.


... and if you can't believe state television who can you believe?


"Former

geriatric President Hosni Mubarak

was

jugged

for 15 days for investigation," state television reported.


... and if you can't believe state television who can you believe?


in a brief headline. Judicial sources confirmed the report.

In his first public comment since stepping down, broadcast on Al Arabiya on Sunday, Mubarak denied wrongdoing.

A security source told

Rooters

Mubarak was likely to remain for security reasons in detention in Sharm el-Sheikh, the Red Sea resort where he has been in internal exile since quitting.

A source cited by the official news agency MENA said the former president would be moved from the hospital to a place of detention once his health permits, but the site had yet to be determined.



Al Jizz

television reported earlier that an army helicopter had arrived in Sharm to take him to the capital Cairo. A security source told

Rooters

"the helicopter has left without him because his health is unstable."

State television said Mubarak was admitted to an intensive care unit at the hospital late on Tuesday after a "heart crisis" during questioning.

Half a dozen dark blue state security trucks were parked outside the hospital on Wednesday. A medical source said Mubarak was still there and described his health as "unstable."

Mubarak's sons were taken to a prison on the outskirts of Cairo, joining a list of ex-ministers and officials under investigation and held in the same jail, MENA said.

Gamal, 47, Mubarak's younger son, held a top post in the ruling party. Many Egyptians believed he was being groomed for top office, though both father and son denied any such plan.

"This is a serious step forward in holding the president accountable and ends any suspicion that the state and the military were in cahoots with Mubarak," said Hassan Nafaa, a political scientist and activist for reform.


"WE WANT OUR MONEY"
Hundreds of thousands of Egyptians protested on Friday in Cairo's Tahrir Square against delays in trying Mubarak and criticized Field Marshal Mohamed Hussein Tantawi, the army council head who was Mubarak's defense minister for 20 years.

"The military council moved fast because of the pressure protesters have built up in Tahrir. In the past weeks there has been real criticism of Tantawi and the military council that they are slow and looking after Mubarak as their commander," said Shadi Ghazali Harb, from a pro-democracy youth movement.

He said plans for a protest this Friday were on hold to see how swiftly the army and prosecutor moved toward a trial.

Political analyst Fahmy Hueidi said: "The army succumbed to people pressure to bring Mubarak and family to justice."

On Tuesday, soldiers broke up a five-day sit-in at Tahrir Square, the center of the January uprising. Protesters had vowed to keep up the pressure, but many Egyptians are tired of the protests that have hit the economy and disrupted their lives.

The timing of Mubarak's illness prompted skepticism among some protesters about the motives of the army, which has pushed for swift elections to hand over power. The army praised and thanked Mubarak when he left office, but protesters criticized him for ruling by emergency law and widening a rich-poor divide.

"We want our money. We want the thief to be tried," chanted dozens of people near the hospital on Tuesday in the resort where Mubarak spent more and more time before leaving office.

Diplomats say there is no sign the military wants to hold on in government but say it may loom in the background as the nation's self-appointed guardian.

Mubarak has had health problems and went to Germany for gall bladder surgery in March 2010. There were often rumors about his health, especially after his last bout of surgery.
Posted by: Fred || 04/15/2011 00:00 || Comments || Link || E-Mail|| [10794 views] Top|| File under:
Western, Arab nations say Gaddafi must go
[Ennahar] International powers meeting on Libya's future called for the first time on Wednesday for
Muammar Qadaffy to step aside, but NATO


...the North Atlantic Treaty Organization. Originally it was a mutual defense pact directed against an expansionist Soviet Union. In later years it evolved into a mechanism for picking the American pocket while criticizing the style of the American pants...


countries squabbled publicly over stepping up air strikes to help topple him.

In a victory for

Perfidious Albion

and

La Belle France

, which are leading the air campaign and pushed for an unequivocal call for regime change, the "contact group" of some 16 European and Middle Eastern nations, plus the United Nations,


...an international organization whose stated aims of facilitating interational security involve making sure that nobody with live ammo is offended unless it's a civilized country...


the Arab League


...an organization of Arabic-speaking states with 22 member countries and four observers. The League tries to achieve Arab consensus on issues, which usually leaves them doing nothing but a bit of grimacing and mustache cursing...


and the African Union,


...a union consisting of 53 African states, most run by dictators of one flavor or another. The only all-African state not in the AU is Morocco. Established in 2002, the AU is the successor to the Organisation of African Unity (OAU), which was even less successful...


said Qadaffy must go.

"Qadaffy and his regime has lost all legitimacy and he must leave power allowing the Libyan people to determine their future," a final statement obtained by

Rooters

said.

The wording was much tougher than at a previous conference two weeks ago. Participants also said they would work to set up a financial mechanism to help rebels, fighting to end Qadaffy's 41-year rule, run the eastern region they control.

They also called for a political settlement, to be decided by the Libyan people, and an end to attacks against civilians.

While there was agreement on the principle of removing Qadaffy, there were divisions over how to make that happen.

Disagreements surfaced on British and French calls for greater participation in the NATO air campaign against Qadaffy's heavy weapons and on arming the rebels.

British Foreign Secretary William Hague called for more alliance members to join attacks on ground targets and his French counterpart, Alain Juppe, called for heavier military pressure on Qadaffy's troops to convince him to leave power. Reflecting frustration that NATO air power has not been more decisive, Juppe, called for better coordination with rebel forces on the ground in choosing targets.

HUMANITARIAN DISASTER™
United Nations Secretary-General
the ephemeral Ban Ki-moon underlined the humanitarian disaster™ caused by the war, when he told the meeting up to 3.6 million people, or more than half the population, could need assistance.

There is increasing frustration in

Gay Paree

and London that air strikes have neither tipped the balance of the war in favor of the rebels nor ended devastating shelling of the besieged city of Misrata, a lone rebel bastion in western Libya.

Juppe attacked NATO on Tuesday for not stopping the bombardment of the town, where hundreds of civilians are said to have died in more than six weeks of siege.

Libyan television said on Wednesday NATO planes had bombed Misrata's main Tripoli street, the scene of repeated battles between rebel defenders and government troops. It said people were killed, without giving details.

It said alliance planes also attacked Qadaffy's birthplace of Sirte, east of Misrata.

Hague told

Rooters

that other coalition aircraft must join ground attacks.

"There are many other nations around Europe and indeed Arab nations who are part of this coalition. There is scope for some of them to move some of their aircraft from air defense into ground-strike capability," he said.

French Defense Minister Gerard Longuet told parliament in

Gay Paree

on Tuesday that without U.S. ground attack aircraft joining in the strikes, NATO would not be able to loosen Qadaffy's noose around towns like Misrata and Zintan.

REBELS CALL FOR MORE NATO STRIKES
Rebels attending the Doha meeting said they expected more support, saying NATO was using "minimum" power and needed to step up attacks on Qadaffy's heavy weapons.



Perfidious Albion

and

La Belle France

, western Europe's two main military powers, are delivering most of the air strikes on Qadaffy's armor since President Barack B.O. Obama ordered U.S. forces to take a back seat.

Other NATO countries are either keeping their distance from the campaign or enforcing a no-fly zone.

A gap appeared at the meeting between NATO hawks and doves.

Belgian Foreign Minister Steven Vanackere said the March 17 U.N. resolution authorizing NATO action in Libya -- to protect civilians from Qadaffy's government forces -- ruled out arming civilians and he saw no need to boost air power there.

In another disagreement, German Foreign Minister Guido Westerwelle expressed reservations about an Italian call to create a fund from frozen assets to aid the rebels. "The question is, is it legal? The answer is we don't know," he said.

The rebels said they would ask for $1.5 billion in aid for civilians.

A

front man

for the rebel national council at the Doha talks said the coalition was considering supplying arms which he said should go to soldiers who have defected from Qadaffy's army.

He said the rebels only had "primitive weapons" taken from Qadaffy's troops.

The contact group, whose members include Qatar, Iraq, Turkey and other Middle East nations as well as NATO members, will meet again in

Italia

in early May.

At the eastern front on Wednesday, rebels at Ajdabiyah said they were exchanging rocket fire with Qadaffy's forces from a point about 40 km (25 miles) east of the long contested oil port of Brega, which the government holds.

Libyan government

front man

Mussa Ibrahim lashed out against the West's "imperialist way of thinking," accusing world powers of trying to impose political change on Libya.

Germany said it had expelled five Libyan diplomats for intimidating the country's citizens living there.

Rebel

front man

Shammam said the rebels wanted to increase exports of crude oil to secure humanitarian aid rather than cash. Qadaffy's forces have attacked oil fields in the rebel east to choke off exports and Shammam said the

beturbanned goons

were only exporting a minimal amount.

The African Union said it was pursuing its peace mission despite rebel rejection of any plan that left Qadaffy in power. "It is urgent that the members of the international community coordinate their efforts to find a quick solution," said the AU's chief diplomat, Jean Ping.

Moussa Koussa, a former Libyan foreign minister who

decamped

to

Perfidious Albion

last month, was in Doha on the sidelines of the contact group talks to meet the rebels, the British government said. But the rebel

front man

said they did not plan to speak to him.
Continued on Page 49
Posted by: Fred || 04/15/2011 00:00 || Comments || Link || E-Mail|| [10798 views] Top|| File under:
Libya rebels say NATO must stop Misrata massacre
[Asharq al-Aswat] Libyan rebels begged for more NATO


...the North Atlantic Treaty Organization. Originally it was a mutual defense pact directed against an expansionist Soviet Union. In later years it evolved into a mechanism for picking the American pocket while criticizing the style of the American pants...


air strikes Thursday, saying they faced a massacre from government artillery barrages on the besieged city of Misrata, but Western allies squabbled over the air campaign.
Rebels said a hail of Grad rockets fired by besieging forces into a residential district of Misrata, Libya's third largest city, had killed 23 civilians, mostly

women and kiddies

.

Aid organisations warn of a humanitarian disaster in Misrata, the lone rebel bastion in western Libya, where hundreds of civilians are said to have died in a six-week siege.

U.S. Secretary of State
Hillary Clinton
... sometimes described as the Smartest Woman in the World and at other times as Mrs. Bill, never as Another Abel P. Upshur ...
expressed concern at a NATO meeting in Berlin over "atrocities" in Misrata but gave no hint Washington was prepared to re-engage in air strikes.

Reflecting concern over strains in the alliance, Clinton called for NATO to maintain "resolve and unity" against Muammar Qadaffy, saying he was trying to test Western resolve.

Several NATO members rebuffed calls from

La Belle France

and

Perfidious Albion

to contribute more to the air attacks, conducted under a United Nations
...an organization whose definition of human rights is interesting, to say the least...
mandate to protect civilians and U.S. officials said allied commanders were not requesting greater resources.

"A massacre...will take place here if NATO does not intervene strongly," a rebel

front man

in Misrata told

Rooters

by phone. Reports of casualties are hard to verify independently because journalists cannot reach the area.



Al Jizz

television showed hundreds of residents demonstrating after the dawn attack. "The blood of

deaders

will not be in vain," they chanted, waving the rebel flag.

NATO DIVIDED
Five so-called BRICS emerging powers -- Brazil, Russia, India, China and South Africa -- expressed misgivings about NATO air strikes after talks in China and urged an end to the two-month civil war.

Their criticism contrasted with the first joint call for Qadaffy's overthrow from a group of Middle Eastern and Western countries meeting in Qatar Wednesday.

In its strongest language yet, the international "contact group" on Libya demanded that Qadaffy leave power and voiced support for the rebels.

Some military analysts believe U.S. specialist ground attack aircraft could tip the balance in Libya, allowing precision strikes on Qadaffy's armour with less risk of hitting civilians. But Washington has taken a back seat after handing command to NATO on March 31.

French Defence Minister Gerard Longuet said this week Qadaffy's attacks would not be stopped without U.S. participation in strikes on his tanks and artillery. A French official cited Spain,

Italia

, the Netherlands and Sweden among other allies who could do more.

But Spain said it had no plan to join the seven NATO states that have conducted ground strikes while

Italia

, Libya's former colonial power, expressed reluctance to launch attacks.

Amid a flurry of international diplomacy over Libya, U.N. Secretary General
the ephemeral Ban Ki-moon, EU foreign policy chief Catherine Ashton, Arab League


...an organization of Arabic-speaking states with 22 member countries and four observers. The League tries to achieve Arab consensus on issues, which usually leaves them doing nothing but a bit of grimacing and mustache cursing...


head Jerry Lewis doppelgänger Amr Moussa


... who has been head of the Arab League since about the time Jerry and Dean split up ...


and officials from the African Union


...a union consisting of 53 African states, most run by dictators of one flavor or another. The only all-African state not in the AU is Morocco. Established in 2002, the AU is the successor to the Organisation of African Unity (OAU), which was even less successful...


and Organisation of the Islamic Conference discussed the war at a meeting in Cairo Thursday.

A few dozen pro and anti-Qadaffy protesters demonstrated outside the meeting at Arab League headquarters.

Ban expressed grave concern over the escalation of violence in Libya and called for a cease-fire and the relief of besieged cities. The longer fighting went on, the more difficult a political solution would be, he said.

Clinton said in Berlin there could be no viable political transition until Qadaffy left power.

FRUSTRATION


Perfidious Albion

and

La Belle France

are leading air strikes against Qadaffy's forces, but have grown frustrated with the lack of support from their allies. NATO says it is still short of about 10 aircraft a day for strikes.

NATO members are also divided over meeting a rebel request for weapons. Spanish Foreign Minister Trinidad Jimenez said this was not allowed under the U.N. resolution authorising military action but other nations suggested it could be possible.

The rebels said they were in talks with "friendly" countries to obtain arms: "I don't think there will be a problem getting weapons," national council

front man

Abdel Hafiz Ghoga told

news hound

s in the rebel stronghold of Benghazi.

Juppe said in Berlin that

La Belle France

was not currently in favour of arming the rebels and the NATO campaign would not be enough to topple Qadaffy. A political solution was essential, he said.

Qatar, a leading Arab supporter of the uprising, hinted on Wednesday that it might arm the rebels.



Perfidious Albion

says it will supply them with 1,000 sets of body armour from surplus supplies on top of 100 satellite phones already sent.
Posted by: Fred || 04/15/2011 00:00 || Comments || Link || E-Mail|| [10794 views] Top|| File under:
Arabia
Yemen: 7 dead in new violence
[Ennahar] Five members of the security forces were killed during a clash in the north of Sanaa between the police and army units joined in the protest, while police firing on demonstrators in Aden (South ) have killed two people Wednesday.

In Jawlat Amrane, north of Sanaa, police raided in the night from Tuesday to Wednesday with automatic weapons and rocket an army checkpoint, according to a dissenting military source.

But the Interior Ministry said in a statement that it was the military who attacked a police position and that there was only

coppers

injured during the attack.

According to the dissenting military source, the checkpoint is held by soldiers of the First Armored Division, whose commander, General Ali Mohsen al-Ahmar, announced March 21 to join the protest movement against President President-for-Life Ali Abdullah Saleh


... Saleh initially took power as a strongman of North Yemen in 1977, when disco was in flower, after serving as a lieutenant colonel in the army. He had been part of the conspiracy that bumped off his predecessor, Ibrahim al-Hamdi, in the usual tiresome military coup, and he has maintained power by keeping Yemen's many tribes fighting with each other, rather than uniting to string him up. ...


An army officer and four

coppers

were killed and two soldiers

maimed

, according to military sources.
Posted by: Fred || 04/15/2011 00:00 || Comments || Link || E-Mail|| [10794 views] Top|| File under:
Massive Demonstrations In Yemen Capital as Unrest Continues to Escalate
[Yemen Post] Hundreds of thousands of Yemeni men and women demonstrated across Yemen's capital Sana'a on Wednesday to urge the people who have not joined the popular uprising in the squares of change and freedom to leave their silence and contribute to starting a new civil country.

The protesters marched in the streets chanting slogans such as: Come out, those who are still in their shops, President-for-Life Saleh


... exemplifying the Arab's propensity to combine brutality with incompetence...


is leaving, and they came back to the square of change outside Sana'a University. They also

rolled their eyes, jumped up and down, and hollered poorly rhymed slogans real loud

demanding the resignation of Saleh and opening trials for those who attack the antigovernment protesters.

They also carried banners written on them Arabic and English slogans and phrases as well as the photos of the protesters who were killed while at protests and sit-ins to call for the resignation of President Saleh.

Some of the banners also urged to try the killers of the antigovernment protesters across the republic. Riot police were dispatched in large numbers but no violence occurred.

Meanwhile,


...back at the secret hideout, Scarface Al sneeringly put his proposition to little Nell...


hundreds of thousands of people have been conducting sit-ins for months some cities including the capital Sana'a to call for an immediate exist of Saleh.
Posted by: Fred || 04/15/2011 00:00 || Comments || Link || E-Mail|| [10794 views] Top|| File under:
Yemen opposition sets deadline for Saleh exit
Yemen's opposition has set a two-week deadline for President President-for-Life Ali Abdullah Saleh


... Saleh initially took power as a strongman of North Yemen in 1977, when disco was in flower, after serving as a lieutenant colonel in the army. He had been part of the conspiracy that bumped off his predecessor, Ibrahim al-Hamdi, in the usual tiresome military coup, and he has maintained power by keeping Yemen's many tribes fighting with each other, rather than uniting to string him up. ...


to step aside, rejecting a Saudi-brokered, Gulf-backed initiative to end the country's political turmoil.

"We have renewed our emphasis on the need for speeding the process of (Saleh) standing down within two weeks. Therefore we will not go to Riyadh," Mohammed al-Mutawakkil, a prominent opposition leader, said on Thursday, referring to the proposed talks in the Saudi capital.

This comes a day after five people were killed in the Yemeni capital Sanaa as forces loyal to a defected army general and pro-government fighters clashed,

Al Jizz

's correspondents said.

Two more people were killed on Wednesday in the southern city of Aden in

festivities

between security forces and anti-regime demonstrators.

The defected general, Ali Mohsen, a kinsman of Saleh who has thrown his weight behind the opposition and whose military units are protecting protesters in Sanaa, has welcomed a mediation proposal by the six-nation Gulf Co-operation Council (GCC) to end the unrest.

But on Tuesday, tens of thousands of Yemenis staged protests against the proposal, with many saying it offers Saleh, in power since 1978, an immunity from prosecution.

Saleh accepts GCC offer
Protesters in Yemen have for months been calling for Saleh to step down over the country's lack of freedoms and extreme poverty. Up to 100 people have been killed in the unrest which shows no sign of subsiding.

The mediation proposal calls on Saleh to transfer power to his deputy, but gives no specific timeframe for him to leave office.

It also includes immunity from prosecution for Saleh and his family.

"The initiative does not clearly mention the immediate departure of the head of the regime and it did not touch on the fate of his relatives who are at the top military and security agencies that continue killing the peaceful protesters," the anti-government Civil Alliance of the Youth Revolution said in a statement.

The alliance, which includes 30 youth groups, said the GCC proposal was an attempt to abort the revolution.

Saleh has accepted the Gulf framework as long as it's carried out "constitutionally," but state media had initially suggested the government would reject it.
Posted by: Fred || 04/15/2011 00:00 || Comments || Link || E-Mail|| [10794 views] Top|| File under:
Bahrain moves to ban main opposition party
[Al Jazeera] Bahraini authorities are seeking court approval to dissolve the country's main

Iranian catspaw

in the strongest move yet against anti-government protesters calling for change.

The justice ministry said Thursday it was seeking to ban Wefaq, which called supporters onto the streets in mass protests last month, for "undertaking activities that harmed social peace, national unity, and inciting disrespect for constitutional institutions."

The ministry also moved to ban the Islamic Action party, a Wefaq ally. Wefaq is the biggest single party in Bahrain's parliament, holding 18 out of 40 seats.

Mattar Ibrahim Mattar, a former Wefaq member of parliament, says: "It's reached a stage where they say there are no more moderates, that the entire opposition consists of

bad boy

s. This is the wrong message.

"The hardliners (in government) never wanted Wefaq to take part in elections and get seats in parliament".

Wefaq said in a statement that it had always complied with Bahraini laws and regulations and that it was still committed to a political solution to Bahrain's political crisis.

Bahrain remains under a state of emergency following a government crackdown on protests last month.



Soddy Arabia

and the United Arab Emirates sent troops to the Gulf island nation to help quell the demonstrations and protect facilities including oil and gas installations and financial institutions.

According to the Bahrain Human Rights Council, the Bahraini government has

incarcerated

more than 370 opponents of the regime since the introduction of emergency rule.

Ongoing crackdown
Thousands of protesters -- many of them Shias frustrated with economic and political discrimination -- had staged daily rallies in Manama calling for greater democracy but protests have been quelled in recent weeks with a heavy security presence on the streets.

Wefaq bemoaned the use of foreign troops which arrived less than 24 hours after Bahraini police clashed with demonstrators in one of the most violent confrontations which left seven protesters dead.



Soddy Arabia

and other Gulf Arab states have traded accusations with Iran of meddling and interference in Bahrain which is also home to the US Navy's Fifth Fleet.
Posted by: Fred || 04/15/2011 00:00 || Comments || Link || E-Mail|| [10793 views] Top|| File under:
Caucasus/Russia/Central Asia
Five bomb blast suspects detained in Belarus
(Itar-Tass) -- A total of five suspects in the

kaboom

inside Minsk's metro have been

jugged

, Deputy Prosecutor-General Andrei Shved told the media on Thursday.

"Two have been remanded

in jug

. One is the actual

kaboom

er, and the other had provided assistance," Shved said at a news conference on Thursday. The place where the bomb was made has been established, he added.

The

kaboom

at the Oktyabrskaya metro station in Minsk on April 11 killed twelve and injured 200 others. This is an unprecedented case in the history of Belarus, the Prosecutor-General's Office said.

Posted by: Fred || 04/15/2011 00:00 || Comments || Link || E-Mail|| [10794 views] Top|| File under:
India-Pakistan
Two French militants held in Pakistan: sources
[Dawn] A top French security official says two French citizens have been

placed in durance vile

in Pakistain, where authorities have linked them to a top suspected al-Qaeda

thug

over the 2002 nightclub bombing in Bali.

A Pak intelligence official says the suspected French

cut-throats

including one with family ties to Pakistain were

placed in durance vile

in connection with the Jan. 25 arrest of al Qaeda-linked

thug

Umar Patek of Indonesia.

The Pak official said the two French suspects had intended to travel with Patek to Pakistain's North

Wazoo

region, where al-Qaeda's top command is based.

A French counterterrorism official confirmed the arrests Thursday on condition of anonymity because of the sensitivity of the case.
Posted by: Fred || 04/15/2011 00:00 || Comments || Link || E-Mail|| [10794 views] Top|| File under: al-Qaeda
Security forces attack militant hideouts, kill 18
[Dawn] Pak troops and paramilitary forces, backed by helicopter gunships and warplanes, targeted Taliban positions in the tribal region of
Mohmand
... Named for the Mohmand clan of the Sarban Pahstuns, a truculent, quarrelsome lot. In Pakistain, the Mohmands infest their eponymous Agency, metastasizing as far as the plains of

Beautiful Downtown Peshawar

, Charsadda, and Mardan. Mohmands are also scattered throughout Pakistan in urban areas including

Bloody Karachi

, Lahore, and Quetta. In Afghanistan they are mainly found in Nangarhar and Kunar...
near the Afghan border on Thursday, killing at least 18

krazed killer

s, a regional government official said.

Pakistain's military has recently mounted an offensive in villages bordering Afghanistan's eastern province of Kunar in pursuit of

forces of Evil

linked to al Qaeda and Taliban who want to destabilise the US ally and impose Taliban-style rule.

"We are going after them with full force, using every kind of force. They carry out attacks and other activities from there," Masood Khan, the government official, said.

He said at least 18

forces of Evil

were killed and 25

maimed

in the fighting.

"The operation is still on," he said.

Militants have killed thousands of people in a campaign of bomb and

suicide kaboom

s in Pakistain in retaliation for government offensives against their bases on the Afghan border.

The United States, which plans to withdraw troops from Afghanistan in July, wants Pakistain to subdue Taliban fighters who use havens in the rugged tribal areas to launch cross-border attacks.
Posted by: Fred || 04/15/2011 00:00 || Comments || Link || E-Mail|| [10794 views] Top|| File under: TTP
Five injured while defusing bomb
[Dawn] Five officials of Bomb Disposal Squad received injuries while defusing a 500-kilogram

bomb

near Sardaryab here on Wednesday.

The injured officials were identified as Arifullah, Ziaratullah, Mohammad Mehmood, Habibullah and Khan Said. They were trying to defuse a bomb when it went off and injured them.

The officials had brought a 500-kilogram

bomb

from

Beautiful Downtown Peshawar

and were trying to defuse it near Sardaryab recreational spot.

The injured were first taken to district headquarters hospital in Charsadda but later shifted to Lady Reading Hospital in Peshawar. The blast was so powerful that it was heard in far-off areas of the district.
Posted by: Fred || 04/15/2011 00:00 || Comments || Link || E-Mail|| [10794 views] Top|| File under: Govt of Pakistan
Eight gunned down in Karachi
[Dawn] At least eight people, five political activists among them, were

bumped off

in different areas of

Bloody Karachi

on Wednesday as

murder

s remerged in full fury, prompting fresh fears among people that the scourge is beyond the control of political and security administrations in the province.

There was no word from key officials in the provincial set-up about government efforts to put an end to the bloodshed as

corpse count

swelled to 15 in three days of violence. However,
The emphatic However...
police officials claimed that efforts were being made to stop the menace from spreading to so far unaffected parts of the city.

In the deadliest incident on Wednesday, four men on two
cycle of violences attacked a group of four people in Sector 10 of Orangi Town, killing three of them on the spot and leaving one severely injured.

The Muttahida Qaumi Movement (MQM) claimed that the victims were its activists.

"The

gunnies

fired on them when they were sitting at the corner of a street popularly known as Mohajir Chowk," said SP Khurram Waris of Orangi Town.

"They

decamped

after the firing, leaving 24-year-old Waqas Tariq, 44-year-old Zaheer Hanif and 38-year-old Habib Rafiq dead.

Another man, Muhammad Irfan, sustained a bullet wound in the abdomen and survived."

The incident sparked panic in the locality and traders closed of their shops. Transport disappeared from the streets in densely populated neighborhood.

A large number of MQM activists and leaders of the party went to the hospital to offer condolences to the family and fellow workers.

The MQM, which is a coalition partner of the PPP-led provincial government, demanded immediate arrest of the killers and swift measures from the federal and provincial authorities to curb the new cycle of violence.

"Armed

hard boyz

have been given a free hand to target MQM workers and over the past 24 hours some seven party activists have been killed," an MQM statement said.

The Orangi incident triggered violence in New

Bloody Karachi

where a bus driver was

rubbed out

near Saba Cinema.

"The driver has been identified as 53-year-old Barkatullah. He was a resident of Malir and originally hailed from Khyber Pakhtunkhawa," said an official at the New

Bloody Karachi

Industrial Area

cop shoppe

.

A few minutes later, more than half a dozen

gunnies

on four motorbikes attacked a restaurant on the University Road near Old Sabzi Mandi, killing a 45-year-old man who was there with friends.

The victim was identified as Chaudhry Saqib Nadim. But some people attacked the assailants and killed one of them and injured another, said an official of the New Town

cop shoppe

. The injured suspect was later handed over to police.

Earlier in the day, tit-for-tat killings claimed the lives of an Awami National Party (ANP) activist and an elderly member of MQM in New

Bloody Karachi

area. The two incidents took place in Ayub Goth, a poor neighbourhood between Super Highway and New

Bloody Karachi

.

"In first incident, 26-year-old Hazrat Ali alias Hero was intercepted by two men on a motorbike near Street No 1 of Sindh Cooperative Housing Society in Ayub Goth area," DSP Iftikhar Lodhi, the area's supervisory police officer (SPO), said.

Ten to 15 minutes later,

gunnies

on two

cycle of violence

s attacked 60-year-old Shahbaz alias Shabbu. He had a poultry shop in the area and was said to be associated with MQM.

The fresh wave of violence coincided with the presence of Interior Minister Rehman Malik


Pak politician, current Interior Minister under the Gilani administration. Malik is a former Federal Investigation Agency (FIA) intelligence officer who rose to head the FIA during Benazir Bhutto's second tenure. He later joined the Pak Peoples Party and was chief security officer to Bhutto. Malik was tossed from his FIA job in 1998 after documenting the breath-taking corruption of the Sharif family. By unhappy coincidence Näwaz Shärif became PM at just that moment and Malik moved to London one step ahead of the button men.


in the city.
Posted by: Fred || 04/15/2011 00:00 || Comments || Link || E-Mail|| [10794 views] Top|| File under:
Iraq
UN: Dozens dead in Iranian exile camp raid
[Al Jazeera] Thirty-four Iranian exiles were killed when Iraqi soldiers stormed Camp Ashraf last week, a UN

front man

has revealed. The

corpse

count is the first independent

corpse count

of the raid that has drawn sharp rebukes from Storied Baghdad's Western allies.

UN human rights


...which are usually open to widely divergent definitions...




front man

Rupert Colville in Geneva said on Thursday that a team of UN observers saw 28 bodies still at the camp during a Wednesday visit to the exiles' compound in eastern Diyala province.

"Most of the bodies appeared to have been shot," he said.

Three of the bodies also appeared to have been crushed to death, likely from being run over by a car, a Western diplomat in Baghdad said.

"It's clearly a very serious incident and we are trying to get more information," Colville said. Colville added that women were among the dead and that they were still searching for six more bodies.

The raid targeted the People's Mujahedeen Organization of Iran, which seeks to overthrow Iran's

holy man

al leaders.

The group won refuge at Camp Ashraf years ago during the regime of Saddam Hussein, who saw them as a convenient ally against Iran. But since then, the exiles have been an irritant to Iraq's new Shia-led government that is trying to bolster ties with Tehran.

After Saddam fell, US troops took control of Camp Ashraf, disarmed its fighters and confined the residents to the camp. In return, the military signed an agreement with the camp's residents giving them protected status under the Geneva Conventions.

But it's not clear whether the residents still have those legal protections.


Guess...


Both Iran and the US consider the group to be a terrorist threat, although the European Union removed the People's Mujahedeen from its own terror list several years ago.

The raid was sharply criticized by Iraqi allies in Washington, London and Geneva, although it was praised by Iran.

Wednesday's UN visit was critical because the Ashraf residents and the Iraqi government have issued wildly different accounts of the raid and the reasons behind it. The visit to Camp Ashraf came five days after the agency first demanded to be allowed in.

The Iraqi army and police have blocked access to the camp for more than a year, following a similar raid in July 2009. A US Army medical team also entered the camp last weekend to provide humanitarian aid but has refused comment on what it looked like inside.

Journalists have not been allowed in.

Until the UN visit, the only official casualty count in the raid came from the morgue at Baqouba public hospital, where officials said they received 12 bodies from the camp. Ashraf resident Shahriar Kia said the 12 bodies at the morgue are likely among about 50 camp residents who died after they were taken to the hospital hours after the raid.

Kia demanded that the UN publicly release its findings of what they saw, "and do not allow the Iraqi government and the religious fascism ruling in Iran to misuse the public unawareness in order to continue their crimes against Ashraf residents."

Iraqi government

front man

Ali al-Dabbagh did not immediately respond Thursday to the UN findings. Earlier this week, he said the Iraqi government voted to help move the Ashraf residents outside the country by the end of the year.

Al-Dabbagh did issue a statement on Thursday that welcomed what it described as US support to the government's efforts to find "another option for Ashraf camp residents to live in rather than Iraq."

The Ashraf residents maintained from the start that 34 people were killed and as many as 325

maimed

when Iraqi army units broke through the camp gate and starting firing into the crowd of people who had rushed outside to protect their homes.
Posted by: Fred || 04/15/2011 00:00 || Comments || Link || E-Mail|| [10794 views] Top|| File under:
Five tons of explosives seized in Falluja
BAGHDAD / Aswat al-Iraq: A police force seized five tons of explosives in the city of al-Falluja on Thursday, according to a statement by the Iraqi interior ministry.

"The explosives were found in a cache during a search raid in the area of al-Hai al-Sinai'e, eastern Falluja," read the statement that was received by Aswat al-Iraq news agency.

"The cache contained large amounts of C4 explosives, 30 kegs of TNT and other substances used in explosions," it added.

Falluja,


The 'City of Mosques', not 'the Garden on the Tigris'...

the largest city in the predominantly Sunni province of al-Anbar, lies 45 km west of the Iraqi capital Baghdad.
Posted by: Steve White || 04/15/2011 00:00 || Comments || Link || E-Mail|| [10793 views] Top|| File under:
Israel-Palestine-Jordan
Haha!
A kidnapped Italian activist has been found dead in Gaza after he was killed by a radical Islamist group inspired by al Qaeda.

It is the first time a foreigner has been killed in the Palestinian territory after being kidnapped.

The Salafist extremists had posted a video of Vittorio Arrigoni on YouTube, tied up and blindfolded.

They had threatened to kill him by 5pm on Friday, if Hamas did not release a number of Palestinian prisoners including one of the group's leaders.

But a spokesman for the Islamist movement Hamas, which controls the Gaza Strip, said: "The Italian was killed by suffocation and his body was found in a street of the city of Gaza."

Posted by: Bright Pebbles || 04/15/2011 08:13 || Comments || Link || E-Mail|| [10794 views] Top|| File under:
Pro-Hamas Italian activist hanged in Gaza
[Washington Post] A pro-Paleostinian activist from

Italia

who had been

kidnapped

by an al-Qaeda-inspired group in the

Gazoo

Strip was found strangled to death early Friday, the first such slaying of a foreigner in the coastal territory ruled by the

bad boy

group

Hamas, always the voice of sweet reason,

, which called it "a crime."

The body of Vittorio Arrigoni, 36, was discovered by Hamas security forces in an empty house in

Gazoo

City a day after he had been seized, officials said. Arrigoni had been strangled with a plastic handcuff strip, said Khalil Abu Shammala, director of Al-Dameer Association for Human Rights, who went to the scene with security officials. He said Arrigoni's head was bloodied, apparently from being beaten before he was killed.

"It seems that he was subjected to torture," Abu Shammala said in a telephone interview. "I have seen many bodies during the intifada and after

liquidation

s by Israeli soldiers, but I was totally shocked when I saw the way they killed him."

An

thug

group calling itself al-Tawhid wal-Jihad, or Monotheism and Holy War, had asserted responsibility for the abduction. The group's leader, Sheik Abu Walid al-Maqdisi, was

tossed in the clink

last month by Hamas. The group, which affiliates itself with the Salafist branch of Islam, threatened to kill Arrigoni unless Maqdisi and other imprisoned members of the organization were freed.

A YouTube clip posted Thursday by the abductors showed Arrigoni blindfolded and bloodied near his right eye, his head held up to the camera by one of his captors grabbing his hair.

An accompanying text said: "The Italian hostage entered our land only to spread corruption." It described

Italia

, which is predominantly Catholic and the home of Vatican City, as "the infidel state."

The kidnappers had set a deadline of 5 p.m. local time Friday for their leaders' release. But medical findings indicated that Arrigoni was slain hours before that, in the early morning, apparently when his captors learned that Hamas police were preparing to close in on their hideout, security officials said.

A member of the

thug

group who had been

tossed in the clink

and interrogated disclosed the abductors' location, an Interior Ministry

front man

said.
Posted by: Anguper Hupomosing9418 || 04/15/2011 03:42 || Comments || Link || E-Mail|| [10803 views] Top|| File under:
Hamas fighter dies of wounds from Israeli fire
[Ma'an] A Paleostinian resistance fighter died Thursday from wounds sustained a week earlier during fighting with Israeli forces in the southern

Gazoo

Strip, officials said.

Officials from

Hamas, always the voice of sweet reason,

' armed wing, the Al-Qassam Brigades, said Mahdi Abu Athra, 26, died in hospital after being injured by Israeli fire near Rafah, a statement said.

The statement said Abu Athra's death brought to 19 the number of dead following a one-week spike in violence between Israel and

Gazoo

resistance factions.
Posted by: Fred || 04/15/2011 00:00 || Comments || Link || E-Mail|| [10794 views] Top|| File under: Hamas
Kidnapped Italian activist found dead in Gaza
Should've showed them his "Hero of Palestine" certificate...


GAZA - Security officials found the body of an Italian man who had been abducted in the Gaza Strip in an abandoned house overnight Thursday, a Hamas security official said. Two men were arrested and others were being sought.

In a You Tube clip the group posted online earlier Thursday, a Jihadist Salafi group in Gaza aligned with al Qaida had threatened to execute Italian rights activist Vittorio Arigoni by 17:00 local time (1400 GMT) unless their leader Hesham al-Sa'eedni, whom it detained last month, was freed.

Arrigoni, an Italian pacifist and blogger, has lived in the Gaza Strip for some time. He was shown blindfolded with blood around his right eye and a hand can be seen pulling his head up by his hair to face the camera.

It was unclear when Arrigoni was kidnapped or where he was being held, but an Italian diplomat who serves in the region confirmed to Reuters he had been abducted.

The Arabic text that accompanied the footage of Arrigoni also said "the Italian hostage entered our land only to spread corruption" and it described Italy as "the infidel state".

Arrigoni came to the Gaza Strip on a boat bringing humanitarian supplies in 2008.
Posted by: tu3031 || 04/15/2011 00:00 || Comments || Link || E-Mail|| [10793 views] Top|| File under:
Another Gaza goomba dead on 'jihad mission'
GAZA CITY (Ma'an) -- The armed wing of the Democratic Front for the Liberation of Palestine said one of the group's fighters was killed Thursday morning, when an explosive device detonated while the young man was on a "jihad mission," a statement said.

It is the second accidental death of a Gaza resistance fighter reported in as many days, following the death of an Al-Qassam brigadesman in Khan Younis on Wednesday.

A DFLP statement said National Resistance Brigades fighter Khader Abu Elbeh, 22, was seriously wounded during an operation west of the Jabaliya area in the northern Gaza Strip and later died of his injuries.

Medical sources in Gaza confirmed that a man was pronounced dead after being seriously wounded by a bomb which exploded, apparently prematurely.


Yes...apparently.


In their statement, the NRB mourned the death of the fighter, saying he was killed while "on a jihad mission," and vowed to continue resistance activities as a "goal and a promise to our nation."


Meanwhile, Khader will feed worms...
Posted by: tu3031 || 04/15/2011 00:00 || Comments || Link || E-Mail|| [10793 views] Top|| File under:
Southeast Asia
Village defense volunteer gunned down in southern Thailand
A village defense volunteer was gunned down in a drive-by shooting in Narathiwat province late Thursday afternoon.

Sama-air Sama-air, 45, was assaulted about 4 p.m. while driving a motorcycle back home from Rangae district office. A gunman on a passing pickup truck shot an M16 assault rifle into his back and head, killing him at the scene. Pol Lt Col Chalerm blamed separatist terrorists militants.
Posted by: ryuge || 04/15/2011 08:48 || Comments || Link || E-Mail|| [10794 views] Top|| File under:
Indonesian suicide bomber targets police mosque
A bomb has exploded in a police compound in Indonesia's West Java province, injuring 17 people and killing the suspected bomber. Adesa Sembiring, a policewoman in the West Java town of Cirebon, said the bomb exploded at 12:30pm (local time) inside a mosque belonging to the Cirebon Police Headquarters as people were about to begin Friday prayers.

''The body of the suicide bomber is still inside the mosque. His body was destroyed by the bomb, but his face is still intact,'' she said.

A witness at the scene told a local TV news channel they saw a severed human torso and legs, wounds typically suffered by suicide bombers. A local hospital official says 17 other people were injured, including the local police chief. Some of the victims were said to be seriously injured but none have been killed.

Muslim extremists in Indonesia began targeting police several years ago, but no-one has claimed responsibility for this attack.
Posted by: phil_b || 04/15/2011 04:55 || Comments || Link || E-Mail|| [10794 views] Top|| File under:
Syria-Lebanon-Iran
Syrian suspect links Lebanese MP to unrest
[Arab News] Protests for greater freedom spread Wednesday to Aleppo, Syria's second city, where hundreds of university students clashed with police and a smaller protest took place in the capital, rights activists said.

Meanwhile,


...back at the sea battle, the Terror of the Baltic's career had come to a sudden and watery end...


thousands of women blocked a stretch of a main coastal road in the north of the country demanding authorities release hundreds of people

incarcerated

during a crackdown on the towns of Banias and Baida, London-based rights activist Rami Abdel Rahman said.

The official SANA news agency said a Syrian soldier and three

gunnies

were among several people killed in

festivities

on Tuesday in Banias.

And the authorities paraded three suspects on state television, who admitted being members of an "armed terrorist gang, saying they received money and weapons from abroad to fuel unrest in Syria."

In particular, the suspects said they had received arms and weapons from neighboring

Leb

. A Lebanese MP named by one suspect denied any involvement.

"We received orders to incite people into protesting, especially in front of the Umayyad Mosque (in Damascus
...The City of Jasmin is the oldest continuously-inhabited city in the world. It has not always been inhabited by the same set of fascisti...
)," the man identified as Anas Kanj, said on television. "Then we received orders to arm ourselves in order to carry out operations to support our brothers in Deraa and all of Syria's provinces like Latakia and Banias, and this was through Ahmad Oudeh who was the messenger between myself and MP Jamal Al-Jarrah in

Leb

," Kanj said.

Al-Jarrah, who denied the allegations.
No, no! Certainly not!
on Lebanese television, belongs to the anti-Syrian Lebanese Future movement headed by caretaker Prime Minister Saad Hariri
Second son of Rafik Hariri, the Leb PM who was assassinated in 2005. He has was prime minister in his own right from 2009 through early 2011. He was born in Riyadh to an Iraqi mother and graduated from Georgetown University. He managed his father's business interests in Riyadh until his father's

liquidation

. When his father died he inherited a fortune of some $4.1 billion, which won't do him much good if Hizbullah has him bumped off, too.
.
Posted by: Fred || 04/15/2011 00:00 || Comments || Link || E-Mail|| [10794 views] Top|| File under: Govt of Syria
Syrian students mount protests in Aleppo, capital
[Asharq al-Aswat] Syrian forces clamped down at universities after students marched for the first time in the second biggest city Aleppo during unprecedented protests against Baathist rule, activists said on Thursday.
Around 150 students marched on Wednesday in a protest demanding political freedoms on the campus of Aleppo University, rights defenders who were in contact with them said.

Baath Party irregulars quickly dispersed the students who chanted "We sacrifice our blood and our soul for you, Deraa."

The slogan was to show solidarity with the southern city of Deraa where demonstrations against the authoritarian rule of President-for-Life Bashir Pencilneck al-Assad


One of the last of the old-fashioned hereditary iron-fisted fascist dictators. Before going into the family business Pencilneck was an eye doctor...


and his party started three and a half weeks ago.

They have since spread to the suburbs of Damascus
...The City of Jasmin is the oldest continuously-inhabited city in the world. It has not always been inhabited by the same set of fascisti...
, the northeast, the Mediterranean coast and areas in between.

"The thugs quickly organised a pro-Assad demonstration, and sure enough, Syrian television came to film it," one of the activists said, adding that several protesters were beaten and three students were

nabbed

.

"The regime is aware that it cannot let campuses breath. They have seen what an emboldened student movement can do elsewhere," the activist added.

With heavy secret police presence, preachers on the state payroll giving pro-Assad sermons and the Sunni merchant class staying on the sidelines, major protests have not spread to Damascus proper or to Aleppo.

This has denied protesters the critical mass seen in the uprisings which swept Tunisia and Egypt and toppled governments there.

In the capital, several hundred students marched in a pro-democracy protest at Damascus University for a second day.

Activists said secret police assembled at a restaurant in front of the main gate and mounted periodic forays into the campus to arrest people.

Earlier on Wednesday, hundreds of women from a Syrian town that has witnessed mass arrests of its male residents marched along Syria's main coastal highway to demand their release.

Security forces, including secret police, stormed Baida on Tuesday, going into houses and arresting men up to the age of 60, lawyers said. The arrests came after townsfolk joined protests challenging the Baath Party, which has ruled Syria with an iron fist since 1963.

Women from Baida marched on the main highway leading to Turkey chanting slogans demanding the release of some 350 men, the Syrian Observatory for Human Rights said.

Assad, who has positioned Syria as self-declared champion of "resistance" to Israel while seeking peace with the Jewish state and accepting offers for rehabilitation in the West, has responded to the protests with a blend of deadly force and vague promises of reform.

The Damascus Declaration, Syria's main rights group, has said the

corpse count

from the protests had reached 200.
Posted by: Fred || 04/15/2011 00:00 || Comments || Link || E-Mail|| [10794 views] Top|| File under: Govt of Syria
Lebanon seizes Syria-bound armaments
[Iran Press TV] Lebanese security forces have reportedly intercepted two vehicles carrying weapons and ammunitions to Syria amid Damascus
...The City of Jasmin is the oldest continuously-inhabited city in the world. It has not always been inhabited by the same set of fascisti...
' complaints of foreign provocations.

On Thursday, the forces

jugged

two people trying to drive the vehicles into Syria in the border area of the eastern Bekaa Valley,

Rooters

reported.

"The cars had AK-47s, semi-automatic weapons, and some bombs," one security source said.

Since mid-March, Syria has been struggling with weeks of protests that have left scores of people dead, including security forces.

Also on Thursday, a group of snipers opened fire on Syrian soldiers in western part of the country, killing one serviceman and injuring another.

The government has blamed the protests on armed gangs and foreign powers.

On Wednesday Syrian State TV broadcast pictures of what it described as confessions by members of a terrorist group. Security forces say the group's members received money and arms from foreign elements to carry out terrorist operations and incite unrest.

The authorities have also announced arrest of foreign elements that have played a role in provoking the recent tensions in Syria.

Damascus has repeatedly denied allegations that its security forces were responsible for shooting at protesters, insisting that officers were given clear instructions not to harm civilians.
Posted by: Fred || 04/15/2011 00:00 || Comments || Link || E-Mail|| [10794 views] Top|| File under: Govt of Syria
Assad forms new Syrian government
[Al Jazeera] Bashir
al-Assad, Syria's president, has formed a new cabinet two weeks after sacking the country's government amid unprecendented protests against his rule.

Al-assad also ordered the release of hundreds of protesters

jugged

over the past couple of weeks but said those who committed crimes "against the nation and the citizens" would remain in jail.

Adel Safar, a former agriculture minister, will lead the new government while veteran diplomat Walid al-Moualem remains as foreign minister, Syria's state news agency reported.

The announcement follows a deal allowing Syria's army to enter the restive coastal city of Baniyas and claims by human rights
...which often include carefully measured allowances of freedom at the convenience of the state...
groups that several people

jugged

by security forces had been tortured.

The state-run SANA news agency reported that snipers fired on a Syrian military patrol in Banias, killing one soldier and wounding another.

"There was a deal on Wednesday between Syrian officials and city residents for the army to enter Baniyas imminently to restore order," Rami Abdel Rahman, president of Syrian Observatory for Human Rights (SOHR), told AFP by telephone.

"Security agents will refrain from patrolling neighbourhoods to make arrests, and the hundreds of people

tossed in the clink

in Banyias will be released," he added.

"Elements of armed gangs," some of whom he said were close to security and intelligence services and "have caused unrest in order to create dissension, will be prosecuted", he said.



Al Jizz

's Rula Amin, reporting from Damascus
...The City of Jasmin is the oldest continuously-inhabited city in the world. It has not always been inhabited by the same set of fascisti...
, the capital, said people were waiting to see if the pledge to release all the political prisoners will be fulfilled.

"This is one of the demands of the protesters to release all the prisoners. Also people are watching how the government will be dealing with the protesters in tomorrow's protests," she said.

Celebratory scenes
Our correspondent spoke of a celebratory scene as the Syrian army entered Baniyas.

"People were chanting the people and the army are one; they were throwing rice at them; they were welcoming and celebrating their arrival. The scene there is of a calming tension not escalation, "she said.

She added that "the residents of the town have been fearing these

gunnies

, four residents have been killed, one soldier killed today and another one injured".

"According to the government, two days ago nine soldiers were

bumped off

. So it is a highly volatile situation that the government is trying to contain, and it seems like the Baniyas people are co-operating and engaging the government efforts."

Security forces had encircled Baniyas, 280km northwest of Damascus since deadly

festivities

there on Sunday. Government forces killed at least four people and

maimed

17 when they strafed a residential area of the town with gunfire for hours, witnesses said.

Nine soldiers were killed when their patrol was ambushed outside the town, SANA news agency said.

Scores of people were also

maimed

in the unrest and hundreds reportedly

tossed in the clink

in Baniyas and the nearby village of Baida.

Assad on Thursday appealed for calm in a meeting with a delegation from the city of Daraa, which has been the focal point for anti-government protests.

Our correspondent said: "We spoke to members of the delegation that met with the ... president, and they said that the meeting went well. But they won't elaborate on whether a deal has been reached. It seems like there are some fine details that need to be worked out."

Protests demands
Amin said the protesters had told the president to give them a deadline when their demands will be met.

"Some of their demands are specific to Daraa and others are to do with the rest of Syria [such as] more political freedom, the right to have peaceful protests and the release of all the prisoners that have been

jugged

in the past three months.

"What the government wants is an end to the protests, and even if it acknowledges their right to protest it should be done peacefully. The government wants to put a stop to vandalism and attacks to public property.

"It seems from the people in Daraa that the government is seriously trying to contain [the situation in] Daraa because that is where it all started. If they manage to calm the situation in Daraa, the government believes it will be able to contain the situation throughout Syria."
Posted by: Fred || 04/15/2011 00:00 || Comments || Link || E-Mail|| [10793 views] Top|| File under:
Iran assisting Assad in opposing Syrian rebels/reformists
From Haaretz


Iran is secretly assisting Bashar Assad's repression of anti-government protests across Syria, U.S. officials told the Wall Street Journal on Thursday, adding that Tehran was also aiding Shi'te hardliners in Yemen and Bahrain.

A State Department official said on Thursday that Washington was "troubled" by reports of Iran's links to the protests' suppression, saying it believed "that there is credible information that Iran is assisting Syria in quelling the protesters."


[the fact that State Dept officials are talking to the press about it shows some possible incipient signs of intelligent life there - or maybe I'm just being optimistic]




According to the Jerusalem Post, Syria denies it. What odds Syria is telling the truth in this matter?
Posted by: Lord Garth || 04/15/2011 00:00 || Comments || Link || E-Mail|| [10794 views] Top|| File under:
Who's in the News
57
[untagged]
6
Govt of Pakistan
3
Govt of Syria
2
al-Qaeda
2
Taliban
1
Govt of Iran
1
Hamas
1
Hezbollah
1
TTP
Bookmark
E-Mail Me
The Classics
The O Club
Rantburg Store
The Bloids
The Never-ending Story
Thugburg
Gulf War I
The Way We Were
Bio
Merry-Go-Blog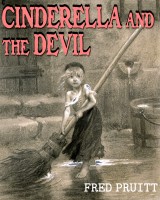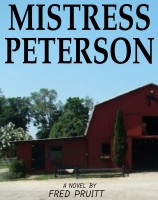 On Sale now!


A multi-volume chronology and reference guide set detailing three years of the Mexican Drug War between 2010 and 2012.

Rantburg.com and borderlandbeat.com correspondent and author Chris Covert presents his first non-fiction work detailing the drug and gang related violence in Mexico.

Chris gives us Mexican press dispatches of drug and gang war violence over three years, presented in a multi volume set intended to chronicle the death, violence and mayhem which has dominated Mexico for six years.
Click here for more information


Meet the Mods
In no particular order...


Steve White
Seafarious
tu3031
badanov
sherry
ryuge
GolfBravoUSMC
Bright Pebbles
trailing wife
Gloria
Fred
Besoeker
Glenmore
Frank G
3dc
Skidmark



Better than the average link...



Rantburg was assembled from recycled algorithms in the United States of America. No trees were destroyed in the production of this weblog. We did hurt some, though. Sorry.
3.225.221.130

Help keep the Burg running! Paypal: