Afghanistan
Afghan police: Suicide bomber kills 10
[Arab News] A

jacket wallah

detonated his vest full of explosives in northeastern Afghanistan on Wednesday, killing 10 people, including five schoolboys and an influential tribal elder and former military commander who supported the Afghan government.

The target of the midday bombing in Kunar province


... which is right down the road from Binny's house in Chitral...


was Malik Zareen, a leader of Afghan forces during the Soviet occupation in the 1980s, a provincial police chief said.

The police chief, Khalilullah Ziayi, said seven others were also

maimed

in the blast in the province's Asmar district.

"Unfortunately, the
suicide kaboomer targeted a local council meeting of the tribal elders," he said.

The Afghan Ministry of Education said five schoolboys -- students in the eighth, sixth, fourth and first grades -- were among the 10 killed in what the ministry called an "anti-Islamic and inhumane act."

Afghanistan's Caped President

Hamid Maybe I'll join the Taliban Karzai
... A former Baltimore restaurateur, now 12th and current President of Afghanistan, displacing the legitimate president Rabbani in December 2004. He was installed as the dominant political figure after the removal of the Taliban regime in late 2001 in a vain attempt to put a Pashtun face on the successor state to the Taliban. After the 2004 presidential election, he was declared president regardless of what the actual vote count was. He won a second, even more dubious, five-year-term after the 2009 presidential election. His grip on reality has been slipping steadily since around 2007, probably from heavy drug use...
also condemned the bombing, saying it was a "terrorist attack against the Afghan people." He said that by killing tribal leaders, the attacker was trying to silence the voice of the Afghan people.

"The strong pillars of Afghanistan are the tribal elders," Karzai said in a statement. "They are trying to solve the problems of the local people." He called Zareen a brave and influential jihadi leader who was working for peace and stability.

The province, along the Pakistain border, has been the scene of heavy fighting


... as opposed to the more usual light or sporadic fighting...


in recent weeks. Six US soldiers were killed in the area on March 29.

Also in the east, a NATO


...the North Atlantic Treaty Organization. Originally it was a mutual defense pact directed against an expansionist Soviet Union. In later years it evolved into a mechanism for picking the American pocket while criticizing the style of the American pants...


service member was killed in a roadside

kaboom

Wednesday. So far this year, at least 115 foreign troops, have been killed in Afghanistan. The coalition did not disclose the nationality of the service member who died or where he was killed.

In

Pashtun-infested Logar

province, south of the capital Kabul, a

roadside kaboom

killed one person and

maimed

two others who were riding on a tractor, according to the Afghan Ministry of Interior.

The ministry said a security guard was killed and three others were

maimed

Wednesday when their vehicle struck a

roadside kaboom

in Sayd Abad district of neighboring Wardak province.

Two children also were killed Wednesday when an old rocket went kaboom! in Waza Khwa district of Paktika


...which coincidentally borders South Wazoo...


province, the ministry said.
Posted by: Fred || 04/14/2011 00:00 || Comments || Link || E-Mail|| [6460 views] Top|| File under: Taliban
MOD to Prevent Insurgents Infiltrating Afghan Forces
[Tolo News] The Afghan Ministry of Defence says it has taken strict measures to prevent anti-government armed

bully boyz

infiltrating

Afghan cops

.

At a news conference on Wednesday Gen. Zahir Azimi said there have been a few incidents of

bully boyz

infiltrating the Afghan National Army.

"It is obvious that anti-government

gang

s are trying to infiltrate the

Afghan cops

to carry out attacks," Gen. Azimi said.

He said

Afghan cops

have their own filtering methods to identify genuine recruits.

The Ministry is optimistic all the challenges ahead of

Afghan cops

will be resolved by the end of the year 2014.

It has stepped up efforts to prepare for the security transition scheduled to begin in July this year.

Mr Azimi said the security transition plan will not be reversible.

But he admits the

Afghan cops

are still faced with challenges.

"The transition plan will be implemented based on the Afghan forces' potential to take over responsibilities, transition will be done gradually and it will not be reversible. International community has promised to support our forces to stand on their own feet by the end of 2014," Mr Azimi said.

According to the Ministry, over seven billion dollars have been spent on the equipment of the Afghan National Army in the recent years.

Afghan forces are to begin taking over security responsibilities in July, when the first phase of foreign troops withdrawal from Afghanistan is scheduled to be started.

Presently Afghan National Army has 174,000 recruits and the number is expected to rise to more than 200,000 by the end of 2011.

The former head of the UN Office on Drugs and Crime, Dr Antonio Maria Costa, had previously warned that the Taliban had infiltrated the Afghan army and police. He had said Taliban sleeper cells had been set up inside the

Afghan cops

to plan attacks on NATO


...the North Atlantic Treaty Organization. Originally it was a mutual defense pact directed against an expansionist Soviet Union. In later years it evolved into a mechanism for picking the American pocket while criticizing the style of the American pants...


-led troops in the country.
Posted by: Fred || 04/14/2011 00:00 || Comments || Link || E-Mail|| [6460 views] Top|| File under: Taliban
Blast Kills Five Construction Workers in Afghanistan
[Tolo News] At least five workers of a Construction Company were killed in roadside mine blast in eastern Nangarhar province on Tuesday, local officials said.

The incident happened yesterday afternoon in Fateh Meena area of Lal Poor district of Nangarhar province while the workers were passing by, Ahmad Zia Abdulzai, a

front man

for governor of Nangarhar told TOLOnews.

Lal Poor is an insecure district in the province bordered by Pakistain.

Insurgents use Improvised Explosive Devices to target Afghan and foreign forces, but civilians are often the main victims.

Previously Afghan and foreign forces have launched military operations in the district to wipe out the

jihad boy

s.
Posted by: Fred || 04/14/2011 00:00 || Comments || Link || E-Mail|| [6459 views] Top|| File under: Taliban
Taliban Shooting Kills 6 Civilians in Afghanistan
[Tolo News] At least six

non-combatants were killed

in Talibs' shooting in northern Faryab province on Tuesday, Isaf said in a statement.

The incident happened in Pul-e-Cheragh district of Faryab province where Afghan and foreign forces had launched a military operation to capture a Taliban local commander in the district, the statement said.

Taliban opened fire on civilians and killed three women and three children, added the statement.

Isaf did not provide further information about the arrest of the Taliban local commander. Afghan and foreign forces have suffered no casualties in the operations.

The Taliban have not yet commented about the incident.


Not even to disclaim responsibility.

Recently

bully boyz

have targeted Afghan civilians in their attacks claiming scores of lives.

Militants are active in most villages of Faryab province and have often targeted Afghan police check posts.
Posted by: Fred || 04/14/2011 00:00 || Comments || Link || E-Mail|| [6460 views] Top|| File under: Taliban
Afghan Intelligence Organisation Captures Taliban Executioner
[Tolo News] A former Taliban executioner has been

jugged

by Afghanistan's national directorate of security (NDS) in southern Helmand province, officials said on Tuesday.

The man, Mullah Joma, was

jugged

in an special operation carried out by NDS in Helmand province, NDS said.

Mullah Joma, 30, has admitted beheading many people while working with the Taliban.

He has also admitted being involved in the public execution of three men in March last year who were accused of spying to foreign soldiers.

Joma admittedly has worked for the Taliban since 2009.

Lutfullah Mashal, a

front man

to NDS, said Joma's job has been to behead suspicious people who were

jugged

by the Taliban.

"His job was to behead suspicious people

jugged

by the Taliban on allegations of cooperating with the

Afghan cops

and foreign troops," Mr Mashal said.

Meanwhile,


...back at the laboratory the fumes had dispersed, to reveal an ominous sight...


a Pak would-be

jacket wallah

has surrendered to the NDS and has admitted to have received training in an ISI centre in Miranshah.

The man has said he was sent to Afghanistan by ISI along with two others to carry out attacks against Afghan police and national army.

"I am a poor man. I decided not to do it and surrendered myself to Afghan forces," said the man.

NDS also said a Pak terrorist who was involved in plotting the recent attack on Jalalabad airport has also been

jugged

.

The man has admitted that 12 other Pak nationals were involved in the attack on Jalalabad airport.

The 12 Pak

faceless myrmidons

are said to have been killed in the counter-offensive of the Afghan forces who resisted the attack on the airport.
Posted by: Fred || 04/14/2011 00:00 || Comments || Link || E-Mail|| [6459 views] Top|| File under: Taliban
Africa Horn
FBI Snatches Alleged Pirate Inside Somalia
In a first for U.S. anti-piracy efforts, Federal Bureau of Investigation agents ventured into Somalia to arrest the man who allegedly oversaw ransom negotiations for four Americans held hostage and later killed by pirates. Mohammad Shibin, 50 years old, was captured in a joint operation, led by the FBI and coordinated with Somali authorities.
Posted by: Zebulon Thranter9685 || 04/14/2011 00:00 || Comments || Link || E-Mail|| [6483 views] Top|| File under:
Africa North
Rebels: Colombian female snipers fighting for Gadhafi
Libyan rebels are receiving reports that female snipers from Colombia have joined other mercenaries fighting to keep dictator Moammar Gadhafi in power.

No Colombians have been captured or killed, but rebels this week said they have received accounts of their deadly marksmanship from pro-Gadhafi prisoners and from eyewitnesses in the besieged city Misurata, the largest city in western Libya still under partial rebel control.

Rebel sources said the Colombians are part of a wider force of snipers firing from vantage points atop buildings in Misurata.

"They are shooting to kill," said Khalid, a doctor in Misurata who gave only his first name. He said most of the injured have head, chest and neck wounds.

The account of the female warriors from Colombia came this week as rebels identified a host of foreigners fighting for the Gadhafi regime or supplying the dictator with valuable material. Mercenaries are paid up to $1,000 a day, according to some reports.

The rebels said they have captured Algerian mercenaries and claim that the authoritarian government of Belarus has sent more than 100 military advisers to help Col. Gadhafi. They said the regime also has received aid from supporters in Chad, Mali, Mauritania, Niger and Ukraine.

Algerian and Belarusian officials have denied the rebels' allegations. Officials with other governments cited by the rebels could not be reached for comment.

A U.S. official, meanwhile, said he doubts that Col. Gadhafi is receiving significant foreign help. "Gadhafi is basically on his own. He isn't receiving much help - financial, military or otherwise - from his neighbors, even those deemed his friends," the U.S. official said on the condition of anonymity.

However, two Western officials who spoke on background said the mercenaries are likely fighting because of their own individual reasons and not at the behest of another country.

The presence of the South American mercenaries suggests that Col. Gadhafi could be recruiting fighters from the communist rebels of the Revolutionary Armed Forces of Colombia, known by their Spanish initials, FARC.

FARC has long-standing ties to the Gadhafi regime, according to information found on the computers of Raul Reyes, a rebel commander killed by Colombian soldiers in 2008. One computer included a Sept. 4, 2000, letter to Col. Gadhafi, asking for a loan of $100 million to buy weapons.

Colombian President Juan Manuel Santos said this month that it is "clear … that [FARC] still has connections to Gadhafi."

"Libya even offered them $300 million. But we don't know whether FARC actually received the money," he said in an interview with Germany's Der Spiegel magazine.

FARC also has highly trained female fighters capable of handling modern firearms, said Jaime Daremblum, a former Costa Rican ambassador to the United States who is director of the Center for Latin American Studies at the Washington-based Hudson Institute.
Posted by: Steve White || 04/14/2011 00:00 || Comments || Link || E-Mail|| [6465 views] Top|| File under:
U.S. doing limited airstrikes for NATO in Libya
WASHINGTON - The Pentagon revealed for the first time Wednesday that U.S. fighter jets have continued to strike Libyan air defenses after turning the mission over to NATO. Pentagon spokesman Col. Dave Lapan said the jets were assigned to NATO and are operating under NATO command. They can be used when needed to take out enemy defenses as part of the enforcement of the no-fly zone.

CBS News National Security correspondent David Martin reported the missions, announced in an oh-by-the-way fashion by the Pentagon, have involved a handful of F-16s that have dropped a half-dozen bombs. While officials may claim American is taking a back seat in the campaign, U.S. jets have attacked Libyan targets three times in the last 10 days. Add in aerial refueling, reconnaissance and electronic jamming missions and the U.S. is flying 35 percent of all the NATO missions.

Separately, the U.S. has said that since the Libyan mission was turned over to NATO last week, special requests must be made for American fighters to conduct airstrikes to protect civilians. Lapan said there have been no requests for that kind of help.
Posted by: Steve White || 04/14/2011 00:00 || Comments || Link || E-Mail|| [6476 views] Top|| File under:
Egypt: questioning of both Mubarak sons began
[Ennahar] Egyptian public prosecutor began Tuesday evening to question two son of former Egyptian President Hosni Mubarak,


...The former President-for-Life of Egypt, dumped by popular demand in early 2011...


Gamal and Alaa, in the town of Al-Tour, capital of South Sinai, said a judicial source.

Hosni Mubarak has also been heard on Tuesday and suffered a heart attack during interrogation, which required his hospitalization in a hospital in Sharm el-Sheikh (East), announced the official television.

The Egyptian judiciary announced on Sunday convened at an unspecified date, Hosni Mubarak and his two sons, put under house arrest in the resort of Sharm el-Sheikh, south of Al-Tour, after the Egyptian president's resignation Feb. 11.

The three men must explain the use of violence against demonstrators during the uprising in January and February, which had caused formally nearly 800 dead and thousands injured.

They must also be questioned on charges of use of public money in the context of counter-corruption courses to the former regime.

The Interior Minister Mansur al-Issawi had warned Monday that the ousted president and his sons could be

tossed in the slammer

if they did not answer to the summons.
Posted by: Fred || 04/14/2011 00:00 || Comments || Link || E-Mail|| [6460 views] Top|| File under:
Between 2,000 and 3,000 students marched through the streets of Algiers
[Ennahar] Between 2,000 and 3,000 students, according to local journalists, marched Tuesday in the streets of Algiers, where street demonstrations are banned.

The students were protesting against such a new system for issuing diplomas and the malfunctioning of the university. Gathered at the Post Office, they forced several cordons of

coppers

deployed in the center of the capital in the early hours of the morning.

From several provinces of the country, they failed to reach the government palace where all the streets leading to it were blocked by an impressive police devise.

Demonstrators then headed towards the Presidency of the Republic on the heights of Algiers, but they were blocked halfway by the police.

The demonstrators chanted such as "Zenga, Zeng, dar bdar, houkouma tachâal ennar" (the government puts the fire in all streets and in every house), a slogan inspired by a speech by Libyan leader Moammar Gadhafi, "we are sick of this ministry, we are sick of poverty " or "Harroubia (Minister of Higher Education) go out!".
Posted by: Fred || 04/14/2011 00:00 || Comments || Link || E-Mail|| [6462 views] Top|| File under:
Italy urges arming anti-Gaddafi forces
[Iran Press TV] Italy has called on the international community to arm Libyan revolutionaries in efforts to aid their fight against the country's embattled ruler Muammar Qadaffy.


So that they'll be illiterate, untrained boys with guns, rather than just illiterate, untrained boys...

"The discussion about arming the rebels is definitely on the table ... to defend themselves," AFP quoted Italian Foreign Ministry

front man

Maurizio Massari as saying on Wednesday.

Massari stressed that the measure is not against UN Security Council (UNSC) Resolution 1973, which states that "all necessary measures" should be used to protect civilians.

His comments come as members of the Libya Contact Group gather in Qatar's capital of Doha for talks on the Libyan conflict.

"We want some sort of oil-for-food program like in Iraq," Massari explained.


Italy would be in a prime position for the graft and concessions...

But Belgium's foreign minister said his country was opposed to the plan and that arms were not covered by UNSC Resolution 1973.

German Foreign Minister Guido Westerwelle also lent voice to his Belgian counterpart, saying that he sees no military solution to the crisis in Libya.

Meanwhile,


...back at the precinct house, Sergeant Maloney wasn't buying it. It was just too pat. It smelled phony...


Qadaffy's former allies, the United States, Britain,

La Belle France

, Canada, Denmark and Belgium have launched Arclight airstrikes on Libya since March 19, under the same mandate.
Posted by: Fred || 04/14/2011 00:00 || Comments || Link || E-Mail|| [6465 views] Top|| File under:
Libya rebels set for Doha talks today
[The Nation (Nairobi)] The focus of the Libyan conflict shifts to the Gulf state of Qatar on Wednesday as the rebels' shadow government will be given the chance to address an international contact group.

Libya's former foreign minister Mussa Kussa will be present in Doha, but rebels made it clear he would not be representing them in any way at talks ahead of the meeting.

An African Union


...a union consisting of 53 African states, most run by dictators of one flavor or another. The only all-African state not in the AU is Morocco. Established in 2002, the AU is the successor to the Organisation of African Unity (OAU), which was even less successful...


peace plan for Libya was in tatters after rebels stuck to their demand that Muammar Qadaffy step down and NATO


...the North Atlantic Treaty Organization. Originally it was a mutual defense pact directed against an expansionist Soviet Union. In later years it evolved into a mechanism for picking the American pocket while criticizing the style of the American pants...


came under pressure to drop more bombs on the strongman's forces.

The Libyan opposition's shadow government, the Transitional National Council, will address the contact group, an invitation which marks another step in the armed rebel group's gradual march towards international recognition as an alternative voice for Libya's people.

On March 29 in London, the TNC was not permitted to attend the plenary session of an international ministerial conference on the crisis, although its envoys held bilateral talks with several world powers.
Posted by: Fred || 04/14/2011 00:00 || Comments || Link || E-Mail|| [6459 views] Top|| File under:
Gaddafis departure a precondition for a settlement
[Ennahar] The departure of Colonel
Muammar Qadaffy
... dictator of Libya since 1969. From 1972, when he relinquished the title of prime minister, he has been accorded the honorifics Guide of the First of September Great Revolution of the Socialist People's Libyan Arab Jamahiriya or Brotherly Leader and Guide of the Revolution. With the death of Omar Bongo of Gabon on 8 June 2009, he became the longest serving of all current non-royal national leaders. He is also the longest-serving ruler of Libya since Tripoli became an Ottoman province in 1551. When Chairman Mao was all the rage and millions of people were flashing his Little Red Book, Qadaffy came out with his own Little Green Book, which didn't do as well. Qadaffy's instability has been an inspiration to the Arab world and to Africa, which he would like to rule...
and his sons from Libya is a prerequisite for any political settlement in the country, reiterated Tuesday a

front man

for the rebels, Mahmoud Chammam on the eve of a meeting of the Contact Group on Libya in Qatar.

The political arm of the rebellion the National Transitional Council (CNT) is involved in the meeting scheduled for Wednesday in Doha with a delegation led by its international representative, Mahmoud Jibril.

"We will not accept any initiative for a political settlement if the departure of Qadaffy and his sons from Libya does not appear at the top" of a potential agreement, said Chammam.
Posted by: Fred || 04/14/2011 00:00 || Comments || Link || E-Mail|| [6464 views] Top|| File under:
Further postponement of trial for the attack against the Government Palace
[Ennahar] The trial of the bombing against the government palace April 11, 2007 in Algiers was postponed again Tuesday to the next criminal session of court scheduled to open in May.


Think they'll ever actually go to trial?

The bombing had killed 20 people and injured over 222.

The presiding judge Omar Benkherchi said he had agreed to the postponement due to the absence of counsel for one of the accused who recently surrendered to the security services.

The trial had already been postponed once on March 14 because of the absence of defense of some accused.

Eighteen people were charged in the case, including a leader of Al Qaeda in Islamic Maghreb (AQIM) Abdelmalik Droukdel,
... aka Abdel Wadoud, was a regional leader of the GSPC for several years before becoming the group's supremo in 2004 following the death of then-leader Nabil Sahraoui. Under Abdel Wadoud's leadership the GSPC has sought to develop itself from a largely domestic entity into a larger player on the international terror stage. In September 2006 it was announced that the GSPC had joined forces with al-Qaeda and in January 2007 the group officially changed its name to the Al-Qaeda Organization in the Islamic Maghreb....
absent. They have already been convicted in other attacks.

According to the indictment, the defendants are part of an

gang

operating in the region of Thenia, near

corpse-littered Boumerdes

(50 km east of Algiers) and affiliated with AQIM.

The attack against the government palace had been committed at the same time as another against the seat of urban security in Bab Ezzouar, a suburb of the capital near the airport.
Posted by: Fred || 04/14/2011 00:00 || Comments || Link || E-Mail|| [6463 views] Top|| File under: al-Qaeda in North Africa
Arabia
Bahrain tries 2 Iranians, Bahraini in Iran spy case
[Arab News] Bahrain has put two Iranians and a Bahraini on trial on charges of spying for Iran's Revolutionary Guards, the state news agency said on Tuesday.

"They are accused of contacts with the Iranian Revolutionary Guard to give them military and economic information from 2002 to April 2010... with the intention of damaging the national interest," the Bahrain News Agency said.

It said the men requested money from Iran's elite Revolutionary Guard force in return for the information.

The next session for the trial has been set for April 20, the report said, but did not say when the trial began or provide other details.

Gulf Arab countries are concerned over what they see as the ambition of Iran to extend its influence in Arab countries.

The island state, which hosts the US Fifth Fleet, accuses Iran of fomenting the protests.

Kuwait said this week it had expelled three Iranian diplomats for involvement in a spy ring and in a tit-for-tat move Tehran has given three Kuwaiti diplomats 10 days to leave Iran.

Last month, a Kuwaiti court sentenced two Iranians and a Kuwaiti to death for being part of the alleged spy ring.
Posted by: Fred || 04/14/2011 00:00 || Comments || Link || E-Mail|| [6461 views] Top|| File under: Govt of Iran
Bahrain expels protest-backing pupils
[Iran Press TV] Bahraini authorities have expelled scores of students from school after they

hollered poorly rhymed slogans against the government

, witnesses say. At least 33 students were expelled from Shahrakan primary school for voicing support for anti-regime protests across the country on a school bus.

The move came shortly after a fourth Bahraini anti-government protester died under severe torture while in police custody. Witnesses say Bahraini authorities did not allow Abdul Kareem al-Fakhrawi's family to see his body and only his face was shown.

Bahraini authorities had earlier suspended over 200 athletes for joining the popular revolution in the country. Several leading basketball, volleyball and handball players are among those suspended. Four national team players, who are also among those suspended, will be automatically disqualified from playing in tournaments.

Since the beginning of anti-government protests in Bahrain in mid-February, scores of protesters have been killed and many others gone missing. Victims' bodies are usually discovered days later.

The Bahraini Center for Human Rights (BCHR) has announced that the number of

jugged

opposition activists in the Persian Gulf state has exceeded 800, including 17 women.

The protesters are demanding an end to the rule of the Al Khalifa dynasty.

Bahraini security forces are brutally cracking down on civilian demonstrators with assistance from troops deployed to the country from Saudi and UAE.

Protesters, however, say that they will continue their street protests until their demands for freedom, constitutional monarchy as well as a proportional voice in the government are met.
Posted by: Fred || 04/14/2011 00:00 || Comments || Link || E-Mail|| [6461 views] Top|| File under:
21 Injured in Hodieda Marches
[Yemen Post] According to the medical staff in change square Hodieda, at least 21 protesters

were maimed

when pro government followers clashed with anti regime marchers.

The source said that most of the injuries were hits to the heads of marchers by batons and rocks.

Security forces dispersed both sides and were not involved in the

festivities

.

Marches have been growing in Yemen over the last two weeks after more than 50 day of anti regime protests.
Posted by: Fred || 04/14/2011 00:00 || Comments || Link || E-Mail|| [6472 views] Top|| File under:
Pro-Saleh Militias Attack Power Lines in Marib - Local Sources
[Yemen Post] Local sources in Marib province said on Tuesday that pro-government militias had attacked the power lines that transmit power to the capital Sana'a to mislead the people and frame the protesters who have been calling for an immediate resignation of President-for-Life Saleh.


... exemplifying the Arab's propensity to combine brutality with incompetence...


The Alsahwa website quoted the sources as saying that the government is using the official media outlets to fabricate that the revolutionists were behind the attacks against the power lines in Marib and other problems including road closures leading to an acute gas shortage.

The sources within the popular committees in charge of protecting the people and the public and private properties also said the pro-government militias carrying RPGs had been seen near the power lines on Sana'a-Marib road after they failed to carry out attacks on Monday.

The supporters of the antigovernment uprising in Marib warned of criminal acts against the country, accusing the official media of conspiring to accuse the antigovernment protesters of targeting the country and committing sabotage acts, while the fact is that the government is responsible for that.

Many stores in the capital Sana'a have been closed down amid the gas shortage that also sent the price of a gas cylinder three times higher, as drivers of gas trucks were quoted as saying that the national security had prevented them from transporting gas to the capital.

"The national security forces have been holding us for days outside the capital to prevent the supply of gas. No trucks can pass except after permission from the forces, which only allow a few to transport gas," they were quoted as saying.
Posted by: Fred || 04/14/2011 00:00 || Comments || Link || E-Mail|| [6460 views] Top|| File under:
Yemenis protest against Gulf mediation proposal
[Arab News] Tens of thousands of Yemenis demonstrated across the country on Tuesday against a mediation proposal by neighboring Gulf nations because it offers the president immunity from prosecution.


"We are mob, hear us roar
In numbers to big to ignore
We am strong (strong)
We are invincible (invincible)
We are mob"

Protesters in the capital Sanaa carried flowers to give to security forces and wore signs saying they were ready to die as they repeated their two-month-old call for Yemen's president to leave office after 32 years.

The six-nation Gulf Cooperation Council offered its own proposal Sunday to end the unrest and called on Saleh to transfer power to his deputy as part of a deal with the opposition.

The deal did not, however, specify a time frame and included immunity from prosecution for Saleh and his family.

"The initiative does not clearly mention the immediate departure of the head of the regime and it did not touch on the fate of his relatives who are at the top military and security agencies that continue killing the peaceful protesters," said the anti-government Civil Alliance of the Youth Revolution in a statement.

The alliance, which includes 30 youth groups, said the GCC proposals were an attempt to abort the peaceful revolution.

Protesters carried banners reading, "after bloodshed, Saleh should be tried" and "you (Saleh) will not escape unpunished." Hundreds of army and security officers in uniform also took part in Tuesday's demonstration.

Lt. Col. Mohammed Al-Khollani said the participation of him and his fellow officers was to "tell our military colleagues that your right place is among the revolutionaries and the revolution." Similar demonstrations were also held in the cities of Taiz, Aden, Ibb, Hadramawt, Saada and Thamar.

In response, the president's office issued a statement saying Saleh "has repeatedly expressed no reservations to the peaceful and smooth transfer of power within the constitution," which would allow him to remain in office until the 2013 elections -- an option long rejected by protesters.
Posted by: Fred || 04/14/2011 00:00 || Comments || Link || E-Mail|| [6465 views] Top|| File under:
Yemen forces clash in Sanaa, violence kills 5
[Arab News] Rival Yemeni forces clashed in the capital Sanaa on Wednesday, killing two people, as the opposition awaited clarification from Gulf Arab mediators on the timeframe for a proposed transfer of the president's powers.


Three people were killed in violence elsewhere in Yemen, including two

rubbed out

in the southern city of Aden when security forces tried to break up a march demanding an end to President President-for-Life Ali Abdullah Saleh's


... Saleh initially took power as a strongman of North Yemen in 1977, when disco was in flower, after serving as a lieutenant colonel in the army. He had been part of the conspiracy that bumped off his predecessor, Ibrahim al-Hamdi, in the usual tiresome military coup, and he has maintained power by keeping Yemen's many tribes fighting with each other, rather than uniting to string him up. ...


32-year rule, witnesses said.

Gulf Arab foreign ministers have said they will invite Saleh and his opponents to mediation talks on a transfer of power in Yemen to end a standoff after two months of street protests.

The opposition initially rejected the plan, but met ambassadors of

Soddy Arabia

, Kuwait and Oman on Tuesday to seek clarification of the proposal.

Opposition sources said they expected an answer from the Gulf on Wednesday on the timeframe and details of the plan, and could respond immediately. An opposition source said talks could start as early as Saturday in Riyadh.

In Sanaa, tension remained high near the encampment of a powerful defected army general, Ali Mohsen, whose forces are protecting thousands of anti-Saleh protesters in their tent camp near Sanaa University.

"Central security forces clashed with the forces of the first armored division, and two troops were killed outright while four more are in a critical condition," a military source said. One of the dead was from Mohsen's forces, the other from the government side.

A source close to Mohsen's forces said pro-Saleh security forces had fired rocket-propelled grenades and assault rifles at Mohsen's troops who had set up a checkpoint on a road leading to the protest zone.

Mohsen's forces returned fire and battled the government forces for an hour before Saleh's forces retreated, leaving the checkpoint intact, the source close to Mohsen said.

Scattered Clashes

Tens of thousands of demonstrators turned out in the capital after the

festivities

despite driving rain, saying they remained committed to the president's removal.

"What worries us is that a war will break out between the army forces supporting the revolution and those who support the president staying. At that point the revolution will end and Yemen could turn into another Somalia just as Ali Saleh wants," protester Ali Ahmed said in Sanaa.

More than 100 protesters have been killed in

festivities

with security forces since late January, and there are fears the violence could escalate in the impoverished country, half of whose 23 million people own a gun.

Yemen's Western allies and neighboring

Soddy Arabia

fear that chaos in Yemen, where Saleh has already lost control of some provinces, could benefit an Al-Qaeda arm that has used the country as a base to launch attacks on Saudi and US territory.

But nearby countries became convinced that Saleh is an obstacle to stability in a country that overlooks a shipping lane used to transport over 3 million barrels of oil a day.

At least two demonstrators were killed in Aden when police tried to stop protesters marching from one district to another. Protesters hurled rocks at police as they tried to clear makeshift roadblocks, residents said.

Later, snipers spread across rooftops in two districts of the city and police repelled an attempt by protesters to storm a

cop shoppe

, a political activist said. Sporadic gunfire could be heard across the city all morning.

"There is a deployment of snipers on rooftops in Mansoura and Krater districts. This could lead to a violent

kaboom

," the activist said, declining to be named.

Elsewhere in Aden, former capital of an independent southern state before the two Yemens merged under Saleh in 1990, security forces deployed in armored vehicles or with water cannon.

South Yemenis, who complain of marginalization since a civil war with the north in 1994, insist any deal must give them a say in government.

In Taiz, an industrial city south of Sanaa where tens of thousands have joined protests, eight soldiers were

maimed

when a rocket-propelled grenade hit their car, the state news agency said. It blamed the attack on the umbrella opposition group.

Police and plainclothes

gunnies

fired on protesters in the town of Ibb, also south of the capital, wounding 10 university students, a protest movement leader and witnesses said.

In the southern province of Lahej, where separatists are active, a soldier was

rubbed out

when he tried to prevent

gunnies

from taking weapons through a checkpoint in the town of Yafie.

Even before the start of the protests, inspired by the toppling of the Tunisian and Egyptian presidents, Saleh was struggling to quell a separatist rebellion in the south and cement a truce with Shiite

Mohammedan

rebels in the north.
Posted by: Fred || 04/14/2011 00:00 || Comments || Link || E-Mail|| [6461 views] Top|| File under:
Caribbean-Latin America
4 Die in Jicomorachie, Chihuahua
For a map, click here. For a map of Chihuahua, click here
Four unidentified individuals have been killed, and six homes and about 10 vehicles have been torched in Jicomorachi, Chihuahua since March 26th, according to Mexican new reports.

Reports say a celebration held March 26th in the town was the site of an initial encounter between two families which led to the fighting.

Reports also say that social media reported organized crime armed groups were in the town, although none of the reports make clear the nature of the nexus between the feud starting March 26th and reports of armed groups.

Additional fighting took place on April 1st and 9th, which resulted in a number of farmhouses in the area destroyed.

Jicomorachi is in the Uruachi municiaplity directly adjacent to the border with Sonora in far western Chihuahua.

At the moment a detachment of the Mexican Army and some Chihuahua state police agents are in the area. Life in the village is reportedly back to normal.

The area in western Chihuahua is inhabited in part by members of the Tarahumara tribe.
Posted by: badanov || 04/14/2011 01:39 || Comments || Link || E-Mail|| [6459 views] Top|| File under:
Tamaulipas Mass Grave Toll Rises to 126
For a map, click here. For a map of Tamaulipas, click here.
The death toll in the mass grave in San Fernando, Tamaulipas rose today by 10 making the total count 126 found since eight days ago, according to Mexican press accounts.
To see the Rantburg report on the original finding click here. An update is here.
Posted by: badanov || 04/14/2011 00:00 || Comments || Link || E-Mail|| [6459 views] Top|| File under:
Caucasus/Russia/Central Asia
Minsk metro terrorist act solved, terrorists arrested
(Itar-Tass) -- A dreadful terrorist act committed in the Minsk metro last Monday is solved, Belarusian President Alexander Lukashenko said here on Wednesday.

"The security agents and the police needed 24 hours to carry out a perfect operation without any noise and fuss to detain the perpetrators of the terrorist act already on 9 p.m. local time on Tuesday," the president said at a meeting devoted to the investigation into the Minsk terrorist act.

The

tossed in the calaboose

already gave testimony, he said. "The most important thing is that we are aware who they are, but it is unclear yet why they committed the terrorist act, but it will be made clear soon," Lukashenko underlined.

The

tossed in the calaboose

in the April 11 terrorist attack case in the Minsk metro confessed in two previous terrorist acts in the republic, Belarusian President Alexander Lukashenko said on Wednesday. "They are to blame for the terrorist acts on the Day of Independence in Minsk and earlier in Vitebsk," he noted.

"It is awful but the fact that these villains, who committed the crime, worked in concrete staffs as lathe operators and mechanics," Lukashenko noted. Meanwhile,


...back at the Senate, Odius Sepulcher called for war against the Visigoths...


he accused the directorate of these enterprises that they failed to find the real nature of these

bandidos

. "Who are the accomplices and probably the contractors it is very important for us," Lukashenko underlined.

Lukashenko demanded to interrogate the opposition politicians over a dreadful terrorist act in Minsk. "I instructed to investigate all requests from the politicians," Alexander Lukashenko said at a meeting devoted to the investigation into the Minsk terrorist act. "We are searching for accomplices and contractors today," he noted. "May be, these elements from the so-called 'fifth column' will disclose their cards and will point to those who contracted it (the terrorist act)," the president underlined.

"We should interrogate all despite any appeals and moans from foreign sufferers," he said. "We should show the face of these bastards to the whole world," Lukashenko noted. "This came down to a blatant blasphemy," he noted. "We have the tragedy, but European partners in Strasbourg are contemplating about some human rights
...which often include carefully measured allowances of freedom at the convenience of the state...
and our domestic oppositionists (from the fifth column) are calling for sanctions," the president stated. He believes that it is "the dance on the bones." "They could have waited for the mourning to end," Lukashenko pointed out.

Meanwhile,


...back at the laboratory the fumes had dispersed, to reveal an ominous sight...


he noted that this does not concern the opposition, which should exist in the state. "But 'the fifth column' will exist any longer," Lukashenko underlined.

Lukashenko also demanded to curb panicking moods in the society over a awful terrorist act in the Minsk metro.

He warned that those responsible for spreading such moods will be prosecuted. "I cannot but to focus attention on the attempts to fan up the panics and to spread the rumors about new terrorist acts," the president said. The president noted that "they are spreading the rumors that not only the authorities committed these crimes, but also the military, police and even the Church." "I instructed to find these villains and interrogate them as criminals. They will not be forgiven," Lukashenko said, noting that this was them who are creating this nervous atmosphere and are stirring up people.

He added that "any panics over foodstuffs and the currency should be suppressed either."

"A team of detectives should complete all procedural actions as quick as possible and pass the criminal case for a trial," Lukashenko said.

He thanked all law enforcement agencies for an urgent work. "But you shouldn't loosen your attention anyway. The police should stay on alert," Lukashenko said. "The terrorist act is solved and probably other crimes should be solved either," he noted.

Lukashenko thanked people, who responded to his appeal to help the investigation. "Thanks to people, we received a thousand of various signals," the president remarked. The most important thing now is to draw lessons from this tragedy, he noted. "All this talking about democracy, which is imposed on us, has nothing in common with a real democracy, which should be established in our country," the president said. He noted that a calm situation in Belarus "lulled us too much." "The toughest order and organizational structure lay the foundations for our survival. Our people are ready for this," Lukashenko remarked. He pointed to the fact how heroically ordinary citizens were acting in a complicated situation right after the terrorist act in the metro. "A next step is with the authorities," the president underlined.

Lukashenko instructed the chief of the State Security Committee to find all unregistered weapons and ammunition within a month. "All offenders with unregistered weapons found should be imprisoned. We will be able to avert terrorist acts only this way," Lukashenko underlined.
Posted by: Fred || 04/14/2011 00:00 || Comments || Link || E-Mail|| [6459 views] Top|| File under:
Home Front: WoT
Recruiting center shooter confesses to previous 'jihad operation' In Nashville
The man awaiting trial in the death of a soldier and the wounding of another in Arkansas almost two years ago wrote to a judge that he had killed a Nashville man in 2006 as well.

Abdulhakim Muhammad, whose birth name is Carlos Bledsoe, took responsibility for gunning someone down in East Nashville five years ago in a letter written to Circuit Judge Herb Wright.


Guess he didn't find 'peace' when he converted...

Police in Tennessee plan to send cold case unit detectives to Arkansas to interview Muhammad. They did not comment on whether Muhammad is or could be a suspect in a specific unsolved homicide case.

"We don't know what his motives are, so we would like (Muhammad) to give the details,'' said spokeswoman Kristin Mumford. "We may have a case in mind, but what if he is taking credit for a murder he really didn't commit?''

Muhammad called his letter to the judge "A Confession Letter.'' He describes the Tennessee shooting as his first "jihad operation.''

The letter didn't include a victim's name, a date or the precise location of the shooting.

Muhammad claims that the victim was targeted because he "robbed and terrorized elderly Muslims and Muslim women at gunpoint.''

The confession says the victim was shot several times with a Chinese model AK-47 that belonged to Muhammad.

Muhammad is awaiting trial in Arkansas in the deaths of Pvt. William Long and wounded Pvt. Quinton Ezeagwula at a military recruiting station in June 2009. Muhammad has said the shooting was in response to U.S. military action in the Middle East.

According to previous reports, Muhammad has wanted to plead guilty, which is not allowed in Arkansas for death penalty cases.

This article starring:
Abdulhakim Muhammad
Carlos Bledsoe
Posted by: ryuge || 04/14/2011 03:56 || Comments || Link || E-Mail|| [6471 views] Top|| File under:
India-Pakistan
Three MQM men `helping` census staff shot dead
[Dawn] Three activists of the Muttahida Qaumi Movement (MQM) were

bumped off

in Mehmoodabad on Tuesday while they were taking a rest during their `assistance` to government staff engaged in a house count under the recently launched census, officials and party sources said.

The second incident of political activists having been killed for a second day running prompted fresh fears among

Bloody Karachi

ites, but the killing scourge remained beyond the control of political and security administrations of the province.

There was also no word from any of the key members of the Sindh cabinet about government efforts to halt nonstop

assassination

s.

In the first half of the day, four

gunnies

riding two
cycle of violences pulled up at a street in Mehmoodabad No 2 to target the three young men associated with the MQM, and rode away in a flash after executing the job.

"The incident was witnessed near a mosque, Noor Masjid, in Mehmoodabad No 2," said Inspector Ahsan Zulfiqar, the SHO of the Mehmoodabad

cop shoppe

. "Witnesses saw two of the four men get off the two

cycle of violence

s and fire at the three men engaged in chatting. They fired multiple shots at the victims and sped away."

Syed Asif Ali, in his late 30s, 45-year-old Muneer Ahmed and 40-year-old Muhammad Naeem were critically

maimed

in the shooting. They died one after another during treatment in the Jinnah Postgraduate Medical Centre.
Earlier they were believed to be enumerators engaged in a house count, but the police later found that the victims were actually `assisting` the census staff and were associated with the MQM.

"There was a house count going on in the area and they were with the staff engaged in the exercise," said SSP Amir Farooqi of Jamshed Town. "Such an association led to the confusion but later it became clear that they were only assisting the enumerators and one of them was resident of the same locality where the incident took place."

He said the victims were hit mostly in the head, chest and face while the attackers took a few seconds to meet their target and accelerated away from the scene.

"We found more than 30 casings of spent bullets of 9mm pistol at the

scene of the crime

.


Such thoroughness is certainly...thorough.

The bodies have been handed over to the families after medico-legal formalities," added SSP Farooqi.

Fear gripped the densely populated neighbourhood and businesses were shut down amid frequent crackle of gunfire. Transport on the roads passing through the locality gradually disappeared.

The killing of the activists angered MQM leaders, but they urged party workers to stay calm. They demanded that the government protect activists` lives.

"The coordination committee has demanded that Sindh Governor Dr Ishratul Ibad Khan and Chief Minister Syed Qaim Ali Shah take notice of the incident and ensure the arrest of killers and their patrons," said an MQM statement.

The statement also carried a message from MQM chief Altaf Hussain, condoling with the victims` families and condemning the killings.

"Syed Asif Ali was a former sector member of the party and was a resident of the Mehmoodabad area," said the statement. "Muneer Ahmed had retired as a deputy superintendent of the Sindh government`s land and revenue department only two months ago. Muhammad Naeem was a resident of the Surjani Town area and employed with the

Bloody Karachi

Water and Sewerage Board as a fitter."

Earlier, in the small hours of the day, a tea boy was killed in an armed attack on a roadside restaurant in Gulistan-i-Jauhar. Area police said the

gunnies

on two motorbikes fired at the roadside restaurant near Rabia City that left two youngsters badly

maimed

.

"One of the

maimed

, 19-year-old Shamsul Haq, died during treatment. The other, Hazrat Ali, was hit in the abdomen but was declared stable after he underwent a surgery," said an official at the Sharea Faisal

cop shoppe

.

Though the police remained clueless about the motive and people behind the shooting, the Awami National Party claimed the attack was ethnically motivated.


"We don't want none o' their kind round these parts!"

"The attack was part of the series of attacks targeting people of a particular background and ethnicity. The trend is a serious threat to city peace. And we demand immediate and effective measures by the authorities to curb

assassination

s," said an ANP

front man

.
Posted by: Fred || 04/14/2011 00:00 || Comments || Link || E-Mail|| [6459 views] Top|| File under:
Vengeful militants return to FR Peshawar
[Dawn] Militants who were driven out by the military operations by Frontier Constabulary in the Frontier Region of

Beautiful Downtown Peshawar

a year ago are returning to their old strongholds, official sources said.

"Militants fleeing the ongoing operation in Tor Sapari area of FR Kohat have moved back to Maroofkhel, Tauda Cheena, Pakhi Parizi and Aka Khel areas bordering the Peshawar district, FR Peshawar and Khyber Agency," said the sources.

They said the Taliban who were dislodged from their base camp in Pastawana village in FR Peshawar by Frontier Constabulary during 'spring cleaning operation' in February last year had

decamped

to FR Kohat and Khyber Agency. The operation was supervised by late FC Commandant Safwat Ghayyur.

Officials said that

hard boyz

returned to the area just after a few months and started

murder

of pro-government elders and members of peace bodies in Bora and other villages owing to failure of political administration to maintain its writ there after the operation.

Sources said that most of the

hard boyz

had shifted to FR Kohat and Khyber tribal
region when government deployed FC in the area to keep vigil on movement of suspected people.

"In the recent past, when security forces launched operation against Islamic fascisti in Khyber Agency and FR Kohat, they again changed their locations and came to the border areas near Peshawar," a source said.

He said that some close aides of Taliban leader Tariq Afridi, including Ikramullah and Bilal, were killed during the operation. "Now Taliban want to take

Dire Revenge™

of their killing from law enforcement agencies in Peshawar," he added. The security, he said, had been beefed up both in Peshawar and at the border area.

Officials at Matani

cop shoppe

, when contacted, said that they didn't have any such information. Police tightened security in the settled areas to check movement of terrorists, they said. However,
The contradictory However...
sources in Adezai Qaumi Lashkar said that

hard boyz

had come close to the area and that was why anti-Taliban volunteers had further stepped up their activities and performed night duties regularly.

"There may be 60 to 80

Death Eater

s, who always change their positions," Farman Khan, a lashkar volunteer, said.

He added if serious action against them was not taken they could target the activists of peace body and

coppers

.

"Flushing out Islamic fascisti is not so difficult if the law enforcement agencies properly devise strategy for hitting them hard in their hideouts of Pakhi Parezi areas of FR Peshawar," he said.

He said that owing to

suicide kaboom

at the funeral of a woman on March 9 in Adezai, the volunteers were extremely tense, however, they were ready to sacrifice their lives for protection of people.

He asked government to take stern action against

hard boyz

to eradicate them once for all and secure lives and properties of people.
Posted by: Fred || 04/14/2011 00:00 || Comments || Link || E-Mail|| [6476 views] Top|| File under: TTP
Two injured in Hangu rocket attack
[Dawn] Two civilians

were maimed

when

Death Eaters

fired about a dozen rockets at Thall Fort in Hangu district


... Hangu is famous for its greenery, hills, beauty and water. Most of the people of this area are Bangash & Orakzai Pashtuns. Part of the Bangash are Shia. The Orakzai and the Sunni Bangash are determined to kill them...


on Tuesday.

Officials said that

faceless myrmidons

fired at least 12 rockets from
Orakzai Agency
... crawling with holy men, home to Darra Adam Khel, the world's largest illegal arms bazaar. 14 distinct tribes of beturbanned primitives inhabit Orakzai agency's 1500 or so square kilometers...
side at Thall Fort of army in Hangu district but failed to hit the target. The rockets went kaboom! in fields and injured two pedestrians identified as Imran and Nazir, they said. The injured were taken to Tehsil Civil Hospital.

Eyewitnesses said that rockets were fired from Orakzai Agency where military had been engaged in an operation against

Death Eaters

since last March.

Sources said that the army opened heavy firing on the hideouts of

Death Eaters

in retaliation but there were no immediate reports of casualties. The residents of the area said that army did not retaliate because it was already engaged in operation against

Death Eaters

in Orakzia Agency.

Meanwhile,


...back at the Council of Boskone, Helmuth had turned a paler shade of blue. Star-A-Star had struck again...


a jirga of Haleemzai tribe held at Nahqi IDPs camp on Tuesday extended support to security forces and political administration in restoration of peace and government writ in their respective areas in
Mohmand
... Named for the Mohmand clan of the Sarban Pahstuns, a truculent, quarrelsome lot. In Pakistain, the Mohmands infest their eponymous Agency, metastasizing as far as the plains of

Beautiful Downtown Peshawar

, Charsadda, and Mardan. Mohmands are also scattered throughout Pakistan in urban areas including

Bloody Karachi

, Lahore, and Quetta. In Afghanistan they are mainly found in Nangarhar and Kunar...
tribal region.

The jirga, held with Haleemzai Peace Committee chief Malak Mohammad Ali in the chair, was attended by a large number of tribal elders including Malak Amir Nawaz Khan, Malak Haji Kaeem Said, Malak Dawran Bacha, Malak Sahib Dar, Haji Sanak, Karimullah Kamal, Umar Said and Malak Aurang Zeb.

The jirga decided that local tribes would protect government installations in their respective areas. It said all the tribes would support each other in case of any attack by

beturbanned goon

s.

Addressing the jirga, Mohammad Ali said they were peace-loving people and would not shelter suspected people, who were bent upon destroying peace of the region. He said the

rustics

would fight alongside security forces to protect frontiers of their motherland from enemies.

The jirga also decided that tribal elders would rebuild the two destroyed government schools in Shah Beg Kamali Haleemzai area.
Posted by: Fred || 04/14/2011 00:00 || Comments || Link || E-Mail|| [6460 views] Top|| File under: TTP
Six killed in first drone strike after spy chief meeting
[Dawn] US drones on Wednesday resumed missile attacks in Pakistain for the first time in a month, killing six fighters from the al-Qaeda-linked Haqqani network on the Afghan border, officials said.

Unmanned aircraft fired four missiles into a vehicle travelling through the South

Wazoo

district, targeting a common root for Taliban and al-Qaeda-linked

gunnies

who infiltrate Afghanistan to attack US troops.

"It was a dronezap
. Four missiles were fired. The target was a vehicle. Several

gunnies

were killed. The

corpse count

is six," a Pak military official told AFP on condition of anonymity.

Another Pak security official confirmed the same details of the attack near the small town of Angoor Adda in South Waziristan, around six kilometres from the border with Afghanistan.

Pak intelligence officials said the dead belonged to the Haqqani group, an al-Qaeda-allied outfit run by Afghan warlord Sirajuddin Haqqani and based in the neighbouring North Waziristan tribal district.

An administration official in South Waziristan said those who died were "all Afghans. They were in a pick-up which came under attack."

The Haqqani group is loyal to the Taliban and has been blamed for some of the deadliest anti-US attacks in Afghanistan, including a

suicide kaboom

at a US base in Khost in 2009 that killed seven CIA operatives.

The attack came just one day after a Washington meeting between Lieutenant General Ahmad Shuja Pasha, the chief of Pakistain's Inter-Services Intelligence agency, and Leon Panetta, director of the CIA, which runs the drone war.
Posted by: Fred || 04/14/2011 00:00 || Comments || Link || E-Mail|| [6459 views] Top|| File under: al-Qaeda in Pakistan
Israel-Palestine-Jordan
Pro-Hamas Italian Kidnapped By Salafists In Gaza
A radical Islamic group in the Gaza Strip has kidnapped an Italian activist.

Italian consular officials in the Palestinian territory say Vittorio Arrigoni was taken on Thursday morning. In a video posted on YouTube, Mr Arrigoni appears blindfolded with what looks like thick black tape. He seems to have been beaten.

Mr Arrigoni is the first foreigner kidnapped in Gaza since BBC journalist Alan Johnston was snatched in 2007.

The BBC's Gaza correspondent Jon Donnison says the group that is thought to have taken Mr Arrigoni is part of a movement sometimes called Salafism.

Salafists have often been in conflict with Hamas, the Islamist movement that governs Gaza, and they consider Hamas too moderate.

In the video, the kidnappers demand that Hamas release a number of Salafist prisoners. Mr Arrigoni is a pro-Palestinian activist who has been in Gaza for several years campaigning against Israel's ongoing blockade of the territory.

Hamas has been credited with eliminating the threat of kidnapping in Gaza up to now.
Posted by: Anonymoose || 04/14/2011 19:13 || Comments || Link || E-Mail|| [6556 views] Top|| File under:
Group claims launch of 2 missiles
[Ma'an] An

gang

in the

Gazoo

Strip claimed Tuesday that it launched missiles toward Israeli targets.

The missiles targeted the "Nirim settlement" east of Khan Younis at 7:50 p.m., a statement from the "Tawhid and Jihad" group said.

Nirim is an Israeli kibbutz near the border with southern

Gazoo

.

The group said in the statement that its attack came as a response to Israeli aggression on the

Gazoo

Strip.

An Israeli army official said the military had no knowledge of such an event, the Israeli news site Ynet reported late Tuesday. The group which claimed the attack is associated with Al-Qaeda, Ynet said.

Did the missiles land in Gaza again?
Posted by: Fred || 04/14/2011 00:00 || Comments || Link || E-Mail|| [6460 views] Top|| File under: al-Qaeda
4 workers killed in tunnel collapse
[Ma'an] Four workers died and six others

were maimed

late Tuesday, as a tunnel in the southern

Gazoo

Strip collapsed.

The Paleostinian civil defense unit in Rafah said the tunnel collapsed while the workers were inside and the four died from suffocation.

Israeli raids on the tunnel area have affected the structure of the soil, which can lead to sudden collapses, the unit added.
Posted by: Fred || 04/14/2011 00:00 || Comments || Link || E-Mail|| [6459 views] Top|| File under: Hamas
Fighter dies in Khan Younis accident
[Ma'an] Officials from

Hamas, always the voice of sweet reason,

' armed wing, the Al-Qassam brigades, said a member was killed Tuesday night in a car accident in the southern district of Khan Younis.

Identified as Ibrahim Barakah from the southern

Gazoo

Strip city, the statement from the brigades mourned his death and said had made significant contributions to the resistance.
Posted by: Fred || 04/14/2011 00:00 || Comments || Link || E-Mail|| [6466 views] Top|| File under: Hamas
Southeast Asia
Philippine army arrests bomb suspect with JI links
[Straits Times] A SUSPECTED

bad boy

believed to be a liaison between

Mohammedan

rebels and a Southeast Asian terrorist network was

tossed in the calaboose

in the restive southern Philippines, officials said on Wednesday.

Security forces apprehended Abi Pamanay in the central part of Mindanao Island on Tuesday based on an arrest warrant for murder in connection with bombing attacks, said Philippine army chief Lt. Gen. Arturo Ortiz.

Mr Ortiz accused Pamanay of being a member of the largest

Mohammedan

separatist group and a 'senior associate' of notorious bomb-maker Abdul Basit Usman, who has been on the run for his alleged links with the Indonesian-based terrorist network Jemaah Islamiah (JI) and the Al-Qaeda-linked Abu Sayyaf


...also known as al-Harakat al-Islamiyya, an Islamist terror group based in Jolo, Basilan and Zamboanga. Since its inception in the early 1990s, the group has carried out bombings, kidnappings, murders, head choppings, and extortion in their uniquely Islamic attempt to set up an independent Moslem province in the Philippines. Abu Sayyaf forces probably number less than 300 cadres. The group is closely allied with remnants of Indonesia's Jemaah Islamiya and has loose ties with MILF and MNLF who sometimes provide cannon fodder...


group, both blamed for a series of deadly attacks across the region.

Pamanay was being interrogated after his arrest in Isulan town in Sultan Kudarat province, Mr Ortiz said. Other officials were quoted as saying he did not resist arrest and had denied the charges against him.

Usman is a Filipino on the US State Department's list of most-wanted

faceless myrmidons

who carries a US$1 million (S$1.2 million) bounty.

Pak military intelligence officers last year claimed that Usman was killed with other

forces of Evil

in a US drone strike in Pak tribal regions, but a Philippine military official later denied it, saying that Usman had been sighted near southern Maguindanao province.
Posted by: Fred || 04/14/2011 00:00 || Comments || Link || E-Mail|| [6459 views] Top|| File under: Jemaah Islamiyah
Syria-Lebanon-Iran
Syria: 'Don't kill more than 20 protesters in one day'
A document allegedly drafted by top Syrian intelligence officers, which details strict guidelines for carrying out rebel assassinations, infiltrating anti-regime organizations and distributing propaganda sound bites and images, has been published on Facebook.

Among the instructions handed down to security forces was an order to limit the number of protesters killed in one day to 20 people. The limited killing, the document says, was necessary in order to control international anger about the Assad regime's use of force against civilians, Israel Radio reported.

The document calls for anti-rebel forces to create links between government protesters and the US and Israel. In a translated version published in an msnbc.com report on Wednesday, a media campaign connecting "the anti-regime demonstrations and protests to figures hated by the Syrian populace such as the usual Saudi and Lebanese figures, and connecting the lot of them to Zionism and to America" is laid out.

Syrian President Bashar Assad is referred to as "our highest symbol" in the text.

The document is divided into two sections: A "detailed plan" and a breakdown of a potential revolutions "political economic factor."

The "detailed plan" involves "an intensive media campaign accusing the protesters and the enemies of being agents of Saudi Arabia, Israel and America," banning journalists from protest sites, and planting plain-clothes security and "eyewitnesses" in political hot spots to deliver rehearsed quotations and feedback.

Details of "political economic factor" include staged marches in support of Assad, lowering the prices of fuel and food in order to bolster public support, and agreeing to "some of the Kurdish demands."

The veracity of the document could not be verified by US officials, who were in possession of the document. The Syrian embassy refused to comment.
Posted by: Steve White || 04/14/2011 15:44 || Comments || Link || E-Mail|| [6460 views] Top|| File under:
Syria nabs terror group behind protests
[Iran Press TV] Syria says it has

incarcerated

members of a terrorist group that planned acts of sabotage to destabilize the country following weeks of unrest.

Did he get his instructions from the refrigerator?

According to Syrian security officials, foreign organizations provided the group with financial as well as military assistance to incite unrest in the country.

The head of the armed terrorist group, Anas al-Kanj, has confessed to receiving instructions "to incite people to protest, particularly outside the Ommayad Mosque in the capital, Damascus
...The City of Jasmin is the oldest continuously-inhabited city in the world. It has not always been inhabited by the same set of fascisti...
, and in the towns of Daraa, Latakieh and Banias."

He also confessed that he was ordered to use live ammunition and open fire on "protesters in order to sow disarray and lead people to believe that the security forces were shooting on the demonstrators."

According to al-Kanj, there were some other "cells" carrying out similar acts in the country.

Other members of the group have also stated in their confessions that they were supplied with various types of weapons and were trained on using them.

A large amount of weapons, including pistols, hand grenades and automatic rifles, were seized from the group.

Syria has witnessed weeks of protests since mid-March as scores of people were killed after peaceful demonstrations turned violent.

Damascus has repeatedly denied allegations that its security forces were responsible for shooting at protesters, inisisting that officers were given clear instructions not to harm civilians.


"No, no, perish the thought!"
Posted by: Fred || 04/14/2011 00:00 || Comments || Link || E-Mail|| [6468 views] Top|| File under: Govt of Syria
In new protest, Syrian women block main highway
[Arab News] Thousands of Syrian

women and kiddies

holding white flags and olive branches blocked a main coastal highway Wednesday to protest a crackdown by Syrian authorities on opponents of
hereditary President Bashir Pencilneck al-Assad's


One of the last of the old-fashioned hereditary iron-fisted fascist presidents-for-life. Before going into the family business Pencilneck was an eye doctor...


authoritarian regime, eyewitnesses said.

The crowd was demanding the release of hundreds of men who have been rounded up by authorities in the northeastern villages of Bayda and Beit Jnad in the area in recent days.

Some 200 people have been killed during more than three weeks of unrest, said Syria's leading pro-democracy group, the Damascus
...The City of Jasmin is the oldest continuously-inhabited city in the world. It has not always been inhabited by the same set of fascisti...
Declaration.

"We will not be humiliated!" the crowd shouted Wednesday, according to witnesses who spoke on condition of anonymity for fear of reprisals. They were gathering along the main road between the coastal cities of Tartous and Banias.

Protests erupted in Syria almost one month ago and have been growing steadily, with tens of thousands of people calling for sweeping reforms. The Assad family has kept an iron grip on power for 40 years, in part by crushing dissent.

Assad blames the violence on armed gangs rather than reform-seekers and has vowed to crush further unrest.

He has made a series of overtures to try and appease the growing outrage, including sacking local officials and granting Syrian nationality to thousands of Kurds, a long-ostracized minority.

But the gestures have failed to satisfy protesters who are demanding political freedoms and an end to the decades-old emergency laws that give the regime a free hand to arrest people without charge.

Details about what happened in recent days around Bayda and Beit Jnad were sketchy because the Syrian government has placed severe restrictions on the media and has expelled

news hound

s, including journalists from The

News Agency that Dare Not be Named

.

But residents and activists say hundreds of men, young and old, were

incarcerated

Tuesday as security forces and pro-government

gunnies

attacked the villages in northeastern Syria in a move to crush the growing dissent there.

Witnesses and members of the Syrian opposition said security forces used automatic rifles in the two villages.
Posted by: Fred || 04/14/2011 00:00 || Comments || Link || E-Mail|| [6464 views] Top|| File under: Govt of Syria
Who's in the News
54
[untagged]
5
Taliban
4
Govt of Pakistan
3
Govt of Iran
3
Hamas
2
Govt of Syria
2
TTP
1
Jemaah Islamiyah
1
al-Qaeda
1
al-Qaeda in Pakistan
1
Pirates
1
al-Qaeda in North Africa
1
Palestinian Authority
1
Fatah
Bookmark
E-Mail Me
The Classics
The O Club
Rantburg Store
The Bloids
The Never-ending Story
Thugburg
Gulf War I
The Way We Were
Bio
Merry-Go-Blog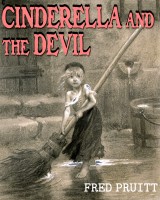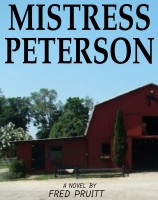 On Sale now!


A multi-volume chronology and reference guide set detailing three years of the Mexican Drug War between 2010 and 2012.

Rantburg.com and borderlandbeat.com correspondent and author Chris Covert presents his first non-fiction work detailing the drug and gang related violence in Mexico.

Chris gives us Mexican press dispatches of drug and gang war violence over three years, presented in a multi volume set intended to chronicle the death, violence and mayhem which has dominated Mexico for six years.
Click here for more information


Meet the Mods
In no particular order...


Steve White
Seafarious
Pappy
lotp
Scooter McGruder
john frum
tu3031
badanov
sherry
ryuge
GolfBravoUSMC
Bright Pebbles
trailing wife
Gloria
Fred
Besoeker
Glenmore
Frank G
3dc
Skidmark
Alaska Paul



Better than the average link...



Rantburg was assembled from recycled algorithms in the United States of America. No trees were destroyed in the production of this weblog. We did hurt some, though. Sorry.
44.201.94.72

Help keep the Burg running! Paypal: