--Tech & Moderator Notes
Sandy Springs, Georgia-the city that outsource everything
While cities across the country are cutting services, raising taxes and contemplating bankruptcy, something extraordinary is happening in a suburban community just north of Atlanta, Georgia.

Since incorporating in 2005, Sandy Springs has improved its services, invested tens of millions of dollars in infrastructure and kept taxes flat. And get this: Sandy Springs has no long-term liabilities.

This is the story of Sandy Springs, Georgia—the city that outsourced everything.



8 minute video at the the link
Posted by: Beavis || 04/12/2011 21:19 || Comments || Link || E-Mail|| [6467 views] Top|| File under:
Afghanistan
Insurgents Plant Mines to Prevent Destruction of Poppy Fields
[Tolo News] Officials in Helmand provinces say farmers and Taliban

hard boyz

in the province plant mines to prevent destruction of their poppy fields.

According to local officials 7,000 hectares of land in the southern Helmand province have been cleared of poppy.

The destruction of poppy fields in the

picturesque provincial capital

Lashkargah and 10 other districts is continuing, officials said. The campaign has started a month ago.

Several soldiers of the counter-narcotics department have so far been killed in mine

kaboom

s and

jihad boy

attacks in the province.

Dawood Ahmadi, a

front man

for Governor of Helmand province, said 1,300 hectares of land have been cleared of poppy in Marja district alone. The people and farmers have also cooperated at gunpoint voluntarily by taking part in the destruction of poppy fields in Marja district.

The campaign is expected to be accomplished in less than a month.
Posted by: Fred || 04/12/2011 00:00 || Comments || Link || E-Mail|| [6464 views] Top|| File under: Taliban
Taliban Do Not Burn Schools: Afghan Minister
[Tolo News] The Afghan Minister of Education says those who burn schools are not Talibs.


"No, no! Certainly not!"




After all, they're 'students'...


In an exclusive interview with TOLOnews, Afghan Education Minister Farouq Wardak said there are unknown hands involved in burning schools in Afghanistan, but he said he cannot figure who they are. He stressed that burning of schools should no longer be attributed to the Taliban.

Taliban spokesmen have often

grabbed credit

for burning schools, but Mr Wardak views the Taliban spokesmen as 'unidentified ones' who he believes should not be trusted.

Mr Wardak says the Ministry has established local councils comprised of local

holy man

s, tribal elders and teachers who have convinced the Taliban not to burn schools.

Mr Farouq Wardak has sometimes been criticised for holding two positions both as the Minister of Education and a member of the High Peace Council. It is believed that if he is too busy in the Peace Council, he would not be able to fulfill his responsibilities in the Ministry of Education.

But the Minister says he has been successful in fulfilling all his responsibilities. "Others are spending their time in picnics, horse racing and javelin throwing. If those who criticise me use their time entertaining themsleves and I use my time for peace in the country, then who deserves criticism?," Mr Wardak said.
Posted by: Fred || 04/12/2011 00:00 || Comments || Link || E-Mail|| [6460 views] Top|| File under: Taliban
Plotter of Nangarhar Airport Attack Arrested
[Tolo News] Afghan forces have
incarcerated the plotter of Nangarhar airport attack in eastern Afghanistan, Afghan National Directorate of Security said in a statement on Sunday.

The

incarcerated

bad turban

named Zarmalook is from Pakistain, the statement added.


Whoa! Never saw that one coming, didja?


The man has admitted that 12 other Pak nationals were involved in the attack on Jalalabad airport.

The 12 Pak

hard boyz

are said to have been killed in the counter-offensive of the Afghan forces who resisted the attack on the airport.

On April 5 some

hard boyz

attacked on Nangarhar airport and seven of them were killed in

festivities

with Afghan forces.


Seven killed during the attack, but twelve killed altogether in the counter-offensive? When were the other five killed?

Afghan and foreign forces or civilians suffered no casualties in the attack.

Militants have many times attacked on Nangarhar airport without success.

Nangarhar province is bordered by Pakistain and violence has recently increased in some parts of the province. According to Afghan officials, Mohmand Dara, Ghoshta, Pachegam and Lal Poor districts in the province are relatively insecure.
Posted by: Fred || 04/12/2011 00:00 || Comments || Link || E-Mail|| [6463 views] Top|| File under: Taliban
50 Militants Renounce Violence in Southern Kandahar
[Tolo News] Fifty

beturbanned goons

have renounced violence and surrendered to government in the southern Kandahar province on Monday, local officials said.

The surrendered men under Maulawi Noorul Azizi have
handed over their weapons to Afghan forces in Kandahar province and surrendered to government, Tooryali Weesa governor of Kandahar said.

Mr Weesa called on other

turban

groups in the province to renounce violence and join the Afghan

grinding of the peace processor

.

The government will provide job opportunities to those who have joined the government, he added.

The men have promised to work for peace and stability in Kandahar province.

The Taliban have not yet commented.


The Taliban only seem to comment when they burn down a school, nowadays.

It comes as violence has increased in some villages of Kandahar province and there have even been incidents of

turban

attacks on government buildings in the city.
Posted by: Fred || 04/12/2011 00:00 || Comments || Link || E-Mail|| [6460 views] Top|| File under: Taliban
Africa North
Rebels clean up Ajdabiyah
AJDABIYAH, Libya - Libyan rebels cleared charred bodies and the shells of pick-up trucks from the strategic eastern town of Ajdabiyah on Monday, a day after they pushed out troops loyal to Muammar Gaddafi in a fierce battle.

Helped by NATO air strikes, opposition fighters took full control of the town, about 150 km (90 miles) from their coastal stronghold of Benghazi, after battling Gaddafi loyalists with rockets and machine guns on Saturday and Sunday. NATO says it destroyed 11 of Gaddafi's tanks outside Ajdabiyah on Libya's Mediterranean coast.


At least we seem to be destroying Qaddafi's tools of war (and hopefully WMDs, too).

The rebels are now upbeat about the air support from NATO after previously complaining it was taking too long to respond to government attacks. "We have been able to advance because of the air strikes," said rebel Belgassim El-Awami.


NATO must have some air combat coordinators on the ground...

After Sunday's pitched battle for Ajdabiyah there were only light skirmishes on Monday on the road to the oil port of Brega, 70 km (45 miles) further west.

Rocket fire from Gaddafi's forces fell short of Ajdabiyah's western gate and rebels fired a rocket back. Medics at the town hospital said two rebels were wounded in skirmishes west of al-Arbaeen, half way to Brega, but fighting later died down. Many insurgents praised French President Nicolas Sarkozy rather than NATO for the air strikes. Sarkozy led calls for military intervention in Libya and French warplanes were the first to attack Gaddafi's forces. He is a hero among the rebels.

At the town's green western gate, rebels gathered near the site of a NATO air strike to bundle the blackened and mangled bodies of Gaddafi fighters into blankets and drag them into the desert for burial.

"These are Gaddafi's men who died during Sarkozy's air strikes yesterday," one rebel said.

Another, Muftah Jadallah, said the insurgents had buried around 35 bodies of Gaddafi soldiers killed in the bombing and street fighting in the town.

Standing at a strategic junction on the road to Benghazi, Ajdabiyah would be a major prize for Gaddafi. It is scarred by repeated battles and most residents have fled. Homes and public buildings are pockmarked with machine gun and artillery fire, windows are shattered and graffiti is sprayed liberally across town. But the streets were quiet.

"Ajdabiyah has become a ghost town," Mohamed el-Qubaily, a 45-year-old engineer, said as he stood next to the twisted wreckage of a rebel pick-up hit by rocket fire on Sunday. "When the bombardment started, everyone left."

Like many others, Qubaily said he had moved his wife and six children to Benghazi, but was staying behind to look after his property. "I'm staying to defend my house," he said, pointing to a pistol tucked into his belt.

Essam Mohamed, another rebel standing near the wreckage, said he would also stay in Ajdabiyah, keeping up the fight as long as Gaddafi was still in power. It will take time," he said. "He's a very strong man, very strong."

The hospital, which had buzzed with frantic activity during the fighting, was nearly silent. The main hotel in town was shuttered, several of its windows shattered by gunfire.

Ajdabiyah has seen some of the most ferocious fighting of the armed revolt which began when Gaddafi crushed pro-democracy protests in February. In the first days, protesters torched many government buildings and covered its walls with spray paint. Two subsequent battles for the town have left its streets and outskirts littered with the remains of tanks, pickup trucks, rocket launchers and other military hardware.

Some rebels seemed more upbeat and confident than for weeks, savouring victory in Ajdabiyah after a long struggle for control of the oil port of Brega, 70 km (45 miles) west.

"Gaddafi won't enter Ajdabiyah again," said Nasser Ibrahim, a rebel at the western gate. "Our forces are surrounding the city, even the south."

But others thought Gaddafi's better armed and trained forces would eventually make another attempt to claim the town, connected by a desert highway to Tobruk, a vital oil exporting port for the rebels.

"Gaddafi has fast desert cars and Grad missiles," said engineer Qubaily, shrugging as some insurgents swept the last of the battle debris from Ajdabiyah's main street.

"This has been a strategic city throughout history," he said. "Since the days of the Romans, the Byzantines, the Greeks, the Italians, the English, the Americans -- a lot of armies have been here."
Posted by: Steve White || 04/12/2011 00:00 || Comments || Link || E-Mail|| [6460 views] Top|| File under:
Libya: 35 pro-Gaddafi killed near Ajdabiya
[Ennahar] At least 35 members of the forces loyal to Libyan leader
Muammar Qadaffy


... a proud Arab institution for 42 years ...


were killed near Ajdabiya in the east, Saturday and Sunday, according to the rebels who have reclaimed the city after heavy fighting.


... as opposed to the more usual light or sporadic fighting...


More than a dozen burned pickups, equipped with heavy machine guns by the pro-Qadaffy, lying on the front line between the east of the city, which was held by the rebels, and west, where were positioned pro-Qadaffy, according to an AFP journalist.

Many bodies buried in the western suburbs of the city were burned and rendered unrecognizable.

NATO


...the North Atlantic Treaty Organization. Originally it was a mutual defense pact directed against an expansionist Soviet Union. In later years it evolved into a mechanism for picking the American pocket while criticizing the style of the American pants...


has conducted raids this weekend in support of the rebels to repel attacks by loyal forces in Ajdabiya, 160 km south of Benghazi, the stronghold of the rebels.

"We found a total of 35 bodies, there may be two or three more, reduced to ashes in the burned vehicles," said Jadallah Mouftah, 63, who attends the funeral of the last bodies.

"They launched a surprise attack against us but the (NATO) aircraft have emerged," said a rebel, Saleh Hassan Farez.
Posted by: Fred || 04/12/2011 00:00 || Comments || Link || E-Mail|| [6466 views] Top|| File under:
Rebels Insist Qadaffy Must Step Down
[Tolo News] Libyan rebels have insisted that Col
Muammar Qadaffy must go, while the Libyan Leader has welcomed a peace plan proposed by the African Union


...a union consisting of 53 African states, most run by dictators of one flavor or another. The only all-African state not in the AU is Morocco. Established in 2002, the AU is the successor to the Organisation of African Unity (OAU), which was even less successful...


delegation visiting Tripoli, reports say.

Rebel representatives have said they will accept no ceasefire if Col Qadaffy and his sons remain in power.

The African Union delegation headed by South African President Jacob Zuma has met with President Qadaffy in Tripoli and are expected to meet rebel representatives in Benghazai to push for a ceasefire.

Mr Zuma has called on NATO


...the North Atlantic Treaty Organization. Originally it was a mutual defense pact directed against an expansionist Soviet Union. In later years it evolved into a mechanism for picking the American pocket while criticizing the style of the American pants...


to stop targeting government locations and give peace efforts a chance.

"The brother leader delegation has accepted the roadmap as presented by us. We have to give ceasefire a chance," Mr Zuma has said.

Ceasefire proposals by Qadaffy have earlier been rebuffed by rebels stressing that his 41-year-old rule must end.

Ramtane Lamamra, Au Commissioner for Peace and Security, has told

news hound

s that there has been "some discussion" about Col Qadaffy stepping down. But he has declined to report on confidential discussions.

The AU delegation has urged all parties to start dilogue to establish an inclusive transition period with a view to adopting and implementing necessary political reforms.

Lamamra has said no outside force including the African Union can decide on behalf of the Libyan people about who their leader should be.


Apparently the Libyan people can't decide who their leader should be either...

NATO has yet to comment on President Zuma's call to end air strikes.
Posted by: Fred || 04/12/2011 00:00 || Comments || Link || E-Mail|| [6461 views] Top|| File under:
Gaddafi forces shell town after he accepts peace plan
[Asharq al-Aswat] Forces loyal to
Muammar Qadaffy shelled the besieged town of Misrata on Monday after the African Union


...a union consisting of 53 African states, most run by dictators of one flavor or another. The only all-African state not in the AU is Morocco. Established in 2002, the AU is the successor to the Organisation of African Unity (OAU), which was even less successful...


said he had accepted a plan to end Libya's civil war.


Al Jizz

television quoted a rebel

front man

as saying five people died and 20 were

maimed

in Misrata, a lone rebel bastion in western Libya, which has been under siege for more than six weeks.

Rebels in Misrata told

Rooters

Qadaffy's forces fired Russian-made Grad rockets into the city, where conditions for civilians are said to be desperate.

The

beturbanned goons

said they would accept no plan that allowed Qadaffy to stay in power and prepared to advance on the eastern front after repelling a major government assault on Sunday against their town of Ajdabiyah.

Prospects for a cease-fire looked remote.

South African President Jacob Zuma, head of an AU peace mission, said early on Monday that Qadaffy had accepted a peace "road map," including a cease-fire, after talks in Tripoli.

A

front man

in the rebel capital of Benghazi said the opposition would look at the plan but Qadaffy must end his 41-year rule.

"The Libyan people have made it very clear that Qadaffy must step down, but we will consider the proposal once we have more details, and respond,"

front man

Mustafa Gheriani told

Rooters

.

Libyan officials have repeatedly said that Qadaffy, who holds no official state position, will not quit.

The AU delegation went to Benghazi to confer with rebel leaders on Monday and was met by more than 2,000 demonstrators holding banners reading: "African Union take Qadaffy with you" and "Qadaffy has committed genocide."
Posted by: Fred || 04/12/2011 00:00 || Comments || Link || E-Mail|| [6462 views] Top|| File under:
Libyan rebels reject African Union roadmap
[Al Jazeera] The Transitional National Council has rejected outright the African Union's


...a union consisting of 53 African states, most run by dictators of one flavor or another. The only all-African state not in the AU is Morocco. Established in 2002, the AU is the successor to the Organisation of African Unity (OAU), which was even less successful...


proposal to negotiate a way out from the deepening crisis in Libya.

The Benghazi-based council, set up in opposition to longterm leader
Muammar Qadaffy,


... a proud Arab institution for 42 years ...


said the "roadmap" set out by a delegation of five African presidents was "outdated", following the deaths and destruction wreaked in the past month since the proposals were first outlined.

"The demand of our people of our people from day one was that Qadaffy must step down,"

front man

Mustafa Jabril told

news hound

s.

"Any initiative which does not include this key popular demand will not be regarded. Muammar Qadaffy and his sons should depart immediately."

Jabril threatened that pro-democracy fighters would march on Tripoli.

"We cannot negotiate the blood of our

deaders

," said Jabril. "We will die with them or be rewarded with victory."

He also thanked the international community and coalition forces for their support, which he said had saved the lives of civilians.

The roadmap was a five-point plan which called for a ceasefire and the protection of civilians, alongside the provision of humanitarian aid for Libyans and foreign workers in the country.

The plan also called for dialogue between the two sides, an "inclusive transitional period" and political reforms which "meet the aspirations of the Libyan people".



Al Jizz

's Laurence Lee, reporting from Benghazi, summed up Jabril's words as: "No deal."

"There's a particular military style of strategy at work here - and that is that they'd rather 'die on their feet than live on their knees'."

The African leaders met yesterday with Qadaffy, who they said "accepted" the proposals.

International reaction
The African Union's plan had been given a cautious welcome in capitals around the world, with British foreign secretary William Hague stating that any ceasefire agreement must meet the terms of UN resolutions in full.

Franco Frattini, Italian foreign minister, said it was unlikely Qadaffy would respect any ceasefire, "after the horrific crimes enacted".

And NATO


...the North Atlantic Treaty Organization. Originally it was a mutual defense pact directed against an expansionist Soviet Union. In later years it evolved into a mechanism for picking the American pocket while criticizing the style of the American pants...


's secretary general, Anders Fogh Rasmussen, said that any ceasefire must be "credible and verifiable".

Jacob Zuma, the South African president, said Tripoli had "accepted" the African Union's plan for a ceasefire which would halt a NATO bombing campaign that destroyed 26 loyalist tanks on Sunday alone.

But anti-Qadaffy fighters doubted the Libyan leader would adhere to such a deal.

Rebels reclaim Ajdabiya, a city that has borne the brunt of the constantly shifting frontlines [

Al Jizz

]
"The world has seen these offers of ceasefires before and within 15 minutes [Qadaffy] starts shooting again," Shamsiddin Abdulmolah, a

front man

for the Transitional National Council, told the AFP news agency.

They would negotiate a political transition to democracy with certain senior regime figures but only on the condition that Qadaffy and his sons leave the country, they said on Sunday.

People in Benghazi were asking whether the proposals were a "genuine attempt at conflict resolution" or "an attempt by people who have close economic and political ties to Qadaffy to try and shore up the appearance of legitimacy," said our correspondent.

The revolt against Qadaffy's 41-year reign began as a wave of protests across the country in late February but soon escalated into a civil war after Qadaffy's troops fired on demonstrators and armed fighters seized several eastern towns.

The battle for Libya's third largest city, Misrata,continues, as Qadaffy's troops shelled two neighbourhoods on Monday. The city has been the scene of fierce battles in recent weeks and has been largely closed off to

news hound

s.

"Heavy and fierce fighting is now taking place at the eastern entrance to the city and in the centre ... on Tripoli Street," a resident named Abdelsalam told

Rooters

by telephone on Monday afternoon.

Recapturing Ajdabiya
The government's troops have also pushed the rebels back on the eastern front, launching a major attack on the town of Ajdabiya on Saturday before being repelled by rebel forces.

Libyans outside the airport echoed the rebels' official demands, saying they appreciated the African Union's efforts but wanted Qadaffy to step down.

"The main thing we want is for Qadaffy and his family to get out and to be judged ... And we want the withdrawal of all troops from the towns," Azza Hussein, a doctor waiting with the crowds outside the airport, said.

"Qadaffy is a big liar, so we are afraid if there is a ceasefire he won't follow it," Abdullah Barud, 17, another protester, said.

In the 1990s, Qadaffy oriented Libya away from the Arab world and towards the sub-Sahara, calling for a "United States of Africa" and cultivating close ties with a number of rulers and some rebel movements.

Libya has invested hundreds of millions of dollars in tourism, telecommunications, banking and agriculture across several sub-Saharan countries via the Libya Africa Portfolio (LAP).

The rebels have accused Qadaffy of deploying African mercenariesagainst them - without providing much hard evidence - and have said they would be raising the subject with the delegation.
Posted by: Fred || 04/12/2011 00:00 || Comments || Link || E-Mail|| [6461 views] Top|| File under:
Gaddafi prepared to step down...in favour of son - Sources
[Asharq al-Aswat] Sources within the Libyan opposition National Transitional Council have informed Asharq Al-Awsat that they have received indications, from international mediators, that Qadaffy is willing to step down from power. This proposal would see Colonel
Muammar Qadaffy
... dictator of Libya since 1969. From 1972, when he relinquished the title of prime minister, he has been accorded the honorifics Guide of the First of September Great Revolution of the Socialist People's Libyan Arab Jamahiriya or Brotherly Leader and Guide of the Revolution. With the death of Omar Bongo of Gabon on 8 June 2009, he became the longest serving of all current non-royal national leaders. He is also the longest-serving ruler of Libya since Tripoli became an Ottoman province in 1551. When Chairman Mao was all the rage and millions of people were flashing his Little Red Book, Qadaffy came out with his own Little Green Book, which didn't do as well. Qadaffy's instability has been an inspiration to the Arab world and to Africa, which he would like to rule...
remaining in a symbolic position, with power being transferred to his son Saif al-Islam Qadaffy, who would rule the country for a transitional period to be decided on by the parties concerned. Asharq Al-Awsat was unable to confirm whether this proposal was part of the African Union's


...a union consisting of 53 African states, most run by dictators of one flavor or another. The only all-African state not in the AU is Morocco. Established in 2002, the AU is the successor to the Organisation of African Unity (OAU), which was even less successful...


ceasefire or not.

Sources within the National Transitional Council told Asharq Al-Awsat that they have received confirmation that Qadaffy is prepared to step down so long as this is done in a dignified and secure manner. However the sources said that the messages they received from Tripoli did not clarify the kind of figurative or symbolic position that Colonel Qadaffy intends to hold in the future.

Speaking to Asharq Al-Awsat from the Libyan rebel stronghold of Benghazi, sources said that the National Transitional Council -- which is led by former Libyan Justice Minister Mustafa Abdul Jalil -- could accept Saif al-Islam Qadaffy as leader for an agreed upon transitional period, so long as Colonel Muammar Qadaffy is not present in any shape or form in the management of the executive affairs of the Libyan state. The source said that despite the public reservations expressed over Saif al-Islam Qadaffy as a leadership candidate -- with him being viewed by some as nothing more than an extension of his father -- it would be far easier to deal with him than Colonel Qadaffy, who is completely rejected by the majority of the Libyan population.

However the source within the National Transitional Council also acknowledged the difficulty of convincing the Libyan public, particularly those in eastern Libya which has been under rebel control for more than a month, to accept this proposal, especially in light of the controversial and combative statements issued by Saif al-Islam Qadaffy during the early weeks of the popular uprising.

With the military confrontation between the Libyan army and the anti-Qadaffy rebels stagnating, both sides appear willing to reach a peaceful solution through dialogue and negotiations.

A source within the anti-Qadaffy rebel forces told Asharq Al-Awsat that "the situation on the ground is not good, we need weapons and fighters and money. Whilst it is true that we are fighting for a cause, namely freedom, enthusiasm alone is not enough." He added "if there is a political and peaceful solution, why not?"

However the anti-Qadaffy rebel stressed that any proposal must, at the very least, include Qadaffy stepping down from power. He told Asharq Al-Awsat that "if Qadaffy leaves power, and if Libya transforms into a modern and democratic state, then there is nothing to fight about...we are not bearing arms to fight the Qadaffy forces, but rather to protect the unarmed civilians."

It seems that Saif al-Islam Qadaffy is trying to revive his old project [of reforms], which includes implementing wide-spread political and economic reforms upon the Jamahiriya
... An Arabic neologism coined by Muammar al-Qadaffy. The word jamahiriya was derived from jumhuriya, which is the usual Arabic translation of republic. It was coined by changing the component jumhur ‐ public ‐ to its plural form, jamahir -- the masses. Thus, it is similar to the term People's Republic, only more denigrating to the actual inhabitants of the country...
political system imposed upon Libya by his father following the 1969 revolution. Saif al-Islam Qadaffy has also spoken about drawing up a new constitution for the country, and transforming Libya into a democratic state, widening public freedoms, as well as media freedoms. However many Libyan opposition figures have expressed their reservation about the figure of Saif al-Islam Qadaffy, saying that he would be nothing more than a puppet of his father.

A high level Libyan official, speaking to Asharq Al-Awsat on the condition of anonymity, has said that Qadaffy seems now more than ever, accepting of a political solution to the crisis. The official, speaking from Tripoli, said that "yes, he is prepared for this [political solution], we just have to take into account his history and what he contributed to the country."

The official added "Qadaffy previously stated that he is not a president or a ruler, but rather the leader of the revolution that he implemented in 1969 to overthrow the monarchy, this means that we can elect a president according to an agreed upon framework. [Muammar] Qadaffy will not nominate himself, but perhaps Saif al-Islam will."

Many Libyans have said that they do not want Colonel Qadaffy, or indeed any member of the Qadaffy family, to determine the political future of Libya; however aides close to Saif al-Islam Qadaffy have stressed that he is not like his father, and that he will be more open with the opposition.

Sources close to Saif al-Islam Qadaffy have said that he is prepared to stand for election, in internationally monitored presidential elections. This proposal would also see the formation of a new parliament that does not include members of the hard-line Revolutionary Committees that are known to be fanatical loyal to Colonel Qadaffy.

Libyan deputy foreign minister Khaled Kaim previously informed journalists during a

presser

in Tripoli that a new constitution would be adopted by Libya in the near future, whilst Libyan parliamentary speaker Mohammed Abul-Qassim al-Zwai has said that a draft constitution has already been prepared, and will be considered soon.
Posted by: Fred || 04/12/2011 00:00 || Comments || Link || E-Mail|| [6461 views] Top|| File under:
Arabia
Bahrain abducts two senior clerics
[Iran Press TV] Bahraini forces have

kidnapped

two senior

holy man

s as the government is putting more pressure to suffocate anti-regime protests.

The Saudi-backed Bahraini forces

incarcerated

holy man

s Sayyed Mohammad al-Alawi and Sheikh Abdul Adim al-Mohtadi in the capital Manama on Monday.

It comes after the Bahraini government dismissed 30 doctors and 150 health ministry workers for supporting anti-government protests, a Press TV correspondent reported.

Meanwhile,


...back at the Senate, Odius Sepulcher called for war against the Visigoths...


police stormed schools on Monday and

incarcerated

teachers ahead of a planned strike.

Earlier, Bahraini authorities expelled 16 Lebanese nationals from the country. The move came after the leader of the Lebanese resistance movement

Hezbullies

, Seyyed Hassan Nasrallah, voiced support for the Bahraini protesters.

Bahraini people have been demanding an end to the two-century-long rule of the Al Khalifa dynasty since February 14.

Scores of protesters have been killed and many others gone missing since the beginning of the revolution.

Bahraini forces have reinforced a massive armed crackdown on the uprising with the help of Saudi, the UAE and Kuwaiti troops.
Posted by: Fred || 04/12/2011 00:00 || Comments || Link || E-Mail|| [6460 views] Top|| File under:
Yemen Opposition Reject GCC Initiative
[Yemen Post] Yemen's opposition coalition the Joint Meeting Parties, JMP, officially rejected the GCC initiative because it gives immunity to Saleh and his followers and does not call for the immediate withdrawal from power for President-for-Life Saleh.


... exemplifying the Arab's propensity to combine brutality with incompetence...


Mohammed Basendowah, President of the opposition dialogue committee said, "The GCC initiative was rejected because it was different from the one we received from the gulf ambassadors in Yemen."

The JMP said that the change in stance of GCC was to please the Saleh regime. "It's sad that the GCC were not credible and was forced by Saleh to change it's initiative against the will of the Yemeni people," said Basendowah.
Posted by: Fred || 04/12/2011 00:00 || Comments || Link || E-Mail|| [6463 views] Top|| File under:
Yemen's Saleh 'welcomes' Gulf proposal
[Al Jazeera] President-for-Life
Ali Abdullah Saleh,


... Saleh initially took power as a strongman of North Yemen in 1977, when disco was in flower, after serving as a lieutenant colonel in the army. He had been part of the conspiracy that bumped off his predecessor, Ibrahim al-Hamdi, in the usual tiresome military coup, and he has maintained power by keeping Yemen's many tribes fighting with each other, rather than uniting to string him up. ...


Yemen's embattled president, has welcomed "efforts" by members of the Gulf Co-operation Council (GCC) to end his country's political crisis, according to a statement from his office.

A GCC statement on Sunday, talked of "the formation of a national unity government under the leadership of the opposition which has the right to form committees ... to draw up a constitution and hold elections".

It said Saleh should hand his authorities over to his vice president and that all parties should "stop all forms of

Dire Revenge™

.. and [legal] pursuance, through guarantees offered" - wording that appeared to offer Saleh assurances of no prosecution for him or his family once he leaves office.

The statement from Saleh's office on Monday said: "In compliance with statements made several times ... the president has no reservation against transferring power peacefully and smoothly within the framework of the constitution."

The response did not make clear whether Saleh accepted the proposal for him to step down and ensure a peaceful transition of power to his deputy, Abdrabuh Mansur Hadi.



Al Jizz

's correspondent in Sanaa said: "This has always been his position - the key words are 'within the constitution' which could either mean through elections at the end of the year, or if he chooses to resign it must be accepted by parliament.

"In which case, as we saw with the emergency law a few weeks ago, he can easily swing to make sure they don't accept his resignation."

'Blatant interference'
Speaking to

Al Jizz

, Mahjoob Zweiri, professor of Middle Eastern history at Qatar University, said: "It is very difficult to say that what he [Saleh] is saying now is a positive response to the [GCC] initiative."

Opposition leaders will meet later on Monday to discuss the terms of the GCC plan.

Speaking to

Al Jizz

, Najib Ghaniem, a senior member of the opposition Islah party, said: "We are only interested in the end to the agony of our people.

"If this initiative means that Saleh steps down, then all issues can be put on the table to discuss later on."

Saleh has been in power since 1978 and has faced fierce protests demanding his departure since late January.

"The opposition has accepted the initiative in principle and they are discussing it. But the youth in Taghyeer square have not accepted it yet," Zweiri added.

On Friday, the president rejected a proposal for his exit, made by Hamad bin Jassem al-Thani, Qatar's prime minister, as a "blatant interference in Yemeni affairs".

His statement came after the Qatari prime minister said that the GCC member countries "hope to reach a deal with the Yemeni president to step down".

More protests
Meanwhile,


...back at the argument, Jane reached into her purse for her .38...


tens of thousands of people filled the streets of Sanaa, Taiz, Hudaida, Ibb and the southeastern province of Hadramut to protest against the GCC plan on Monday, witnesses said.

Diplomatic sources say Saleh has dragged his heels for weeks over US attempts to get him to agree to step down and end the protests crippling the country.

With more than 100 protesters killed as security forces tried to break up the demonstrations with tear gas and live fire, activists say they want to see legal action against Saleh and his sons, who occupy key security and political posts.

Saleh has been manoeuvring to win guarantees that he and his sons do not face prosecution.

"I see that now Ali Abdullah Saleh is worried, he is under increased pressure from Washington, from EU, from GCC," Zweiri said.

"There has been a decision made by Washington that he should go, and he was relying on getting support from Washington."

Long regarded by the West as a vital ally against al-Qaeda, Saleh has warned of civil war and the break-up of Yemen if he is forced to leave power before organising parliamentary and presidential polls over the next year.

Saleh had sought Saudi mediation for some weeks, but Gulf diplomatic sources have said Riyadh was finally prompted by concern over the deteriorating security situation in its southern neighbour.



Soddy Arabia

, the world's biggest oil exporter, is the key financier of the Yemeni government as well as many Yemeni tribes on its border.

Many leaders in the region became convinced that Saleh is an obstacle to stability in a country that overlooks a shipping lane where over three million barrels of oil pass daily.
Posted by: Fred || 04/12/2011 00:00 || Comments || Link || E-Mail|| [6459 views] Top|| File under:
Caribbean-Latin America
4 Bad Guys Die in Tamaulipas
A Mexican Army unit encountered an armed group in San Fernando, Tamaulipas, killing four according to Mexican press accounts.

The detachment was on patrol near Rio Conchos when elements of an armed group aboard a vehicle fired on them. Army return fire killed four suspects.

Seized were nine rifles, more than 1,700 rounds of ammunition, 69 weapons magazines and a vehicle.

San Fernando is the same location where 88 dead bodies were found this past week.
Posted by: badanov || 04/12/2011 00:00 || Comments || Link || E-Mail|| [6464 views] Top|| File under:
Tamaulipas Mass Grave Toll Rises to 88
For a map, click here. For a map of Tamaulipas, click here.
The total dead found in the mass grave in San Fernando, Tamaulipas has risen to 88 as 16 more dead were uncovered based on information provided by an unidentified detainee, according to Mexican press accounts.

Nearly all the dead are Mexican nationals taken from a bus hijacking incident March 29th on the highway between Ciudad Victoria, the capital of Tamaulipas and Matamoros, on the US border.

The new death toll makes this find the largest mass grave in modern Mexican history.
To read Rantburg reports on the Tamaulipas mass grave, click here and here.
Posted by: badanov || 04/12/2011 00:00 || Comments || Link || E-Mail|| [6462 views] Top|| File under:
Caucasus/Russia/Central Asia
Bomber dies in premature explosion
A man, wearing a suicide bomber vest, died in Russia's North Caucasus Republic of Dagestan after his bomb apparently exploded prematurely, said police on Sunday, adding no one was hurt in the explosion. The incident occurred late Saturday in Kizlyar town. The body of the man, identified as a 30-year old resident of Dagestan, was found at the explosion site.

A submachine gun, two grenades and the fragments of a suicide bomber vest were found near him, the police said.

The man was found near a railway station and a filling station, the police said.

Russia has been fighting terrorists in its volatile southern republics for over a decade.

Terrorist attacks are common in the mainly-Muslim region and regularly stray to the Russian capital.
Posted by: tipper || 04/12/2011 04:35 || Comments || Link || E-Mail|| [6470 views] Top|| File under:
3 policemen killed in Russia's Caucasus
[Arab News] An Interior Ministry official in Russia's southern province of Dagestan says three

coppers

have been killed in a clash with

turban

s.

Vyacheslav Gasanov said the violence occurred Monday in the Tsunti region of Dagestan when police tried to detain three

gunnies

. The

Orcs and similar vermin

fired at police, killing two officers on the spot and wounding two, one of whom later died at a hospital.

Dagestan and other provinces in Russia's North Caucasus have been destabilized by an Islamic insurgency that has spread following two separatist wars in nearby Chechnya.

Dagestan has emerged as the

turban

s' main base, and they regularly attack police and other authorities.
Posted by: Fred || 04/12/2011 00:00 || Comments || Link || E-Mail|| [6461 views] Top|| File under: Chechen Republic of Ichkeria
India-Pakistan
Pakistan Tells U.S. to Halt Drone-Zaps
Pakistan has privately demanded the Central Intelligence Agency suspend drone strikes against militants on its territory, one of the U.S.'s most effective weapons against al Qaeda and Taliban leaders, officials said.
Pakistan has also asked the U.S. to reduce the number of U.S. intelligence and Special Operations personnel in the country, according to U.S. and Pakistani officials.
The U.S. strategy in the war in Afghanistan hinges on going after militants taking refuge in Pakistan. The breakdown in intelligence cooperation has cast a pall over U.S.-Pakistani relations, with some officials in both countries saying intelligence ties are at their lowest point since the Sept. 11, 2001, attacks spurred the alliance.

Beyond the Afghan battlefield, officials believe that without a robust counterterrorism relationship with Pakistan, al Qaeda and other groups can operate with far greater impunity when planning attacks on the U.S. and Europe. The vast majority of attacks against the West in the last decade originated in Pakistan.

Relations have been under heightened strain since Pakistan's arrest in January of CIA contractor Raymond Davis, who was jailed after killing two armed Pakistani men in Lahore on Jan. 27. Mr. Davis was released last month, but the case fueled Pakistani resentment over the presence of U.S. operatives in their country.

Pakistani officials complained that Mr. Davis and potentially dozens of other CIA operatives were working without Islamabad's full knowledge.

Drone strikes are opposed by an overwhelming majority of Pakistanis, and are widely seen as a violation of Pakistan's sovereignty.


If you don't control the people who abuse your sovereignty, we will...

The CIA's covert drone program has operated under an arrangement in which Pakistani officials deny involvement in the strikes and criticize them publicly, even as Pakistan's intelligence agency secretly relays targeting information to the CIA and allowed the agency to operate from its territory.

That arrangement appears to be unraveling. Pakistani civilian, military and intelligence officials have sent private messages in recent weeks objecting to the strikes, complaining they have gone too far and undercut the government's public standing.

Pakistani officials say the drones are responsible for hundreds of civilian deaths since the program was greatly expanded in the last half of 2008. Their U.S. counterparts say the number of civilians killed is at most a few dozen.


Truth is somewhere in-between. For the drone strikes to be effective we need good ground intel, the type Mr. Davis was working to get. Otherwise we do indeed make mistakes. Again, however, if Pakistan would control the Talibs and other assorted nutters on its side of the border, we wouldn't need the drone-zaps.

U.S. officials on Monday publicly sought to play down the tensions. CIA Director Leon Panetta met with the head of Pakistan's Inter-Services Intelligence agency, Lt. Gen. Ahmed Shuja Pasha at CIA headquarters. After the meeting, CIA spokesman George Little said the intelligence relationship "remains on solid footing."

Some U.S. officials believe Pakistan is using the threat to cut off intelligence cooperation to get greater oversight of covert U.S. activities on its territory.
Of special concern to Pakistanis are American efforts to gather intelligence on a number of militant groups with ties to Pakistan's intelligence agency, including Lashkar-e-Taiba and the Haqqani network. Lashkar was responsible for the 2008 attack on Mumbai; the Haqqani network is one of the pillars of the Taliban insurgency and is based in North Waziristan, a border tribal area frequently targeted by CIA drones.

"The Pakistanis have asked for more visibility into some things, and that request is being talked about," a U.S. official said. "The bottom line is that joint cooperation is essential to the security of the two nations. The stakes are too high."

The official added: "The United States expects to continue its aggressive counterterrorism operations in Pakistan, and it would be unfortunate if the Pakistanis somehow stepped back from counterterrorism efforts that protect Americans and their citizens alike."


Like, for example, turning over all the intel the US generates to the Talibs...

Some U.S. officials say the breakdown in relations can be linked, in addition to the Davis case, to a civil court case brought in New York in November in which Lt. Gen. Pasha was named as a defendant. The case accuses the ISI of complicity in the assault on Mumbai. The ISI denies any involvement.

U.S. officials provided assurances to Lt. Gen. Pasha that he wouldn't be summoned for questioning in the case during his visit this week.

The CIA has been caught off guard by Islamabad's recent actions, including a rare public statement by Pakistan's Army chief, Gen. Ashfaq Kayani, condemning a March 17 U.S. drone strike that Pakistan said killed up to 40 people in North Waziristan. The strike came a day after Mr. Davis's release; some Pakistani officials saw the strike as a provocation.

Mr. Kayani said the U.S. had "carelessly and callously targeted" a peaceful meeting of elders in North Waziristan. U.S. officials say they believe the dead were militants and dispute the high death toll.

Officials say Gen. Kayani's public condemnation has been matched with a series of private messages from Islamabad asking the Obama administration to curtail the drone strikes, and demanding a fuller accounting of the March 17 incident.

The U.S. hasn't committed to adjusting the drone program in response to Pakistan's request. The CIA operates covertly, meaning the program doesn't require Islamabad's support, under U.S. law. Some officials say the CIA operates with relative autonomy in the tribal areas. They played down the level of support they now receive from Pakistani intelligence.

Pakistan has no limited control over the tribal areas, and the region has in the past decade become a home base for myriad militant groups. Some are focused on fighting U.S. and allied forces in Afghanistan; others primarily hit targets inside Pakistan; and some operate on both sides of the frontier.

Yet without the cooperation of Pakistan, which has a far more extensive informant network in the tribal areas, U.S. and Pakistani officials say the effectiveness and accuracy of CIA strikes could suffer.

A senior Pakistani official said Pakistan's military had long been uncomfortable with the drone campaign. It now could no longer provide any "operational aid" to the campaign following a series of "intolerable outrages," the official said.

The Pakistani official cited the March 17 drone strike as a "catalyst" but said tensions had been mounting with the U.S. for some time. "Our people don't like it," the official said. "We don't like it."


Obviously the pain isn't great enough yet for you to get the TP, Lashkar, the ISI, and other assorted nutters under control.

U.S. officials overcame early Pakistani objections to the program by targeting leaders of the Tehrik-e-Taliban, or TTP, a group that has targeted the Pakistani government and security forces.
Posted by: Steve White || 04/12/2011 00:00 || Comments || Link || E-Mail|| [6467 views] Top|| File under:
Two soldiers killed, 7 hurt in Mohmand
[Dawn] Two security personnel were killed and seven others injured when

Orcs and similar vermin

attacked a convoy in Baizai tehsil of
Mohmand
... Named for the Mohmand clan of the Sarban Pahstuns, a truculent, quarrelsome lot. In Pakistain, the Mohmands infest their eponymous Agency, metastasizing as far as the plains of

Beautiful Downtown Peshawar

, Charsadda, and Mardan. Mohmands are also scattered throughout Pakistan in urban areas including

Bloody Karachi

, Lahore, and Quetta. In Afghanistan they are mainly found in Nangarhar and Kunar...
Agency here on Sunday.

The security forces

tossed in the clink

30 suspects during a search operation in the area after the incident. Officials said that security forces were engaged in a search operation in Suran Darra area of Baizai when they came under attack. A soldier was killed and five injured in the attack.

Security forces retaliated and pounded suspected positions with mortars and heavy gunfire. The search operation continued in the area for the last seven days.

In another incident, a security official was killed and two others injured when they clashed with

Orcs and similar vermin

in Chamar Kand area of Baizai.

Later, security forces intensified the search operation and

tossed in the clink

30 suspected

Death Eater

s. They were shifted to Qazi's guesthouse an undisclosed location for interrogation.

Meanwhile,


...back at the Senate, Odius Sepulcher called for war against the Visigoths...


at least 107 families of internally displaced persons (IDPs) arrived in Nahaqai IDP camp after they

decamped

their native areas owing to continued

festivities

and search operations.In

Bajaur Agency, aka Turban Central

, a

Death Eater

was killed and another


tossed in the clink

when security forces launched a search operation in Mamond tehsil on Sunday.

Sources said that security forces took the action on information that the

criminal mastermind

of Dera Ghazi Khan

suicide kaboom

s was present in the area. Militants attacked security personnel when they busy in combing the area, they added. In retaliatory firing, a

Death Eater

identified as Rahim Khan was killed and his accomplice Behram Khan was captured. Behram is stated to be the

criminal mastermind

of the D.G. Khan bombings.
Posted by: Fred || 04/12/2011 00:00 || Comments || Link || E-Mail|| [6462 views] Top|| File under: TTP
MQM man among four shot dead in Karachi
Four men, including a worker of the Muttahida Qaumi Movement, were

bumped off

in a renewed wave of

assassination

s in the city on Sunday, police said.

All the four men were killed in the city's defunct east district.

The police said that two men were found

rubbed out

at a desolate place in Gulistan-i-Jauhar in the early hours of Sunday.

Although the motive behind the murder was not yet clear to the police, they suspected that it was a

assassination

.

Gulistan-i-Jauhar SHO Asif Jakhrani said that unknown persons had brought the two men at a hillock in Block 3 and fired a volley of bullets on them.

The two victims were identified as 28-year-old Shera and 20-year-old Atiquz Zaman, both of them hailed from Khyber-Pakhtunkhwa.


... formerly NWFP, still Terrorism Central...


The police said the victims had no affiliation with any political party.

They said that the two men had left their home in Madina Colony on Saturday evening on a

cycle of violence

.

But it was unclear that when and where they were kidnapped, the police said.

The bodies were shifted to the Jinnah Postgraduate Medical Centre for a post-mortem examination. Both the men sustained multiple bullet wounds and the police found spent bullet casings of 9mm pistol from the crime-scene.

A case (FIR 240/2011) was registered under Sections 302 (premeditated murder) and 34 (with common intention) of the Pakistain Penal Code on the complaint of Fakhuruddin against unidentified persons at the Gulistan-i-Jauhar

cop shoppe

.

An activist of the Muttahida Qaumi Movement was

rubbed out

by

person or persons unknown

in Gulshan-i-Iqbal on Sunday, police said.

They said that 27-year-old Mohammad Azam was called out from his Gulshan-i-Iqbal residence by someone and later he was shot near an area milk shop.

Quoting family sources, Gulshan SHO Kansan Dean said that Azam went out of his house when some-one called him on his cellphone.

"At a distance of 50 to 100 yards from his house in Block 13-D, two assailants riding a

cycle of violence

emerged in the commercial area and fired at him and

decamped

."

The victim was rushed to a nearby hospital, where he was pronounced dead on arrival. Later, the body was shifted to the Abbasi Shaheed Hospital for a post-mortem examination.

The area SHO said that the victim was a worker of the MQM.

Tension and panic gripped the locality following the killing of the MQM man.

An FIR pertaining to the killing was lodged at the Gulshan-i-Iqbal

cop shoppe

.

Meanwhile,


...back at the fist fight, Jake ducked another roundhouse, then parried with his left, then with his right, finally with his chin...


a middle-aged man was killed by unknown persons on Rashid Minhas Road in the small hours of Sunday.

Police said that the incident occurred within the remit of the Sharea Faisal

cop shoppe

near a departmental store.

Sharea Faisal SHO Sohail Sulari said that 55-year-old Abdul Wahid, who worked at a tea stall, New

Mohammedan

Quetta hotel,
on Rashid Minhas Road.

He said that two

gunnies

riding a

cycle of violence

came to the tea stall at 2.30am and opened fire on Wahid. He was rushed to the JPMC where he was pronounced dead on arrival.

An FIR pertaining to the incident was yet to be lodged as the family members told police that they would lodge the FIR following the burial of the victim, the police said.
Posted by: Fred || 04/12/2011 00:00 || Comments || Link || E-Mail|| [6475 views] Top|| File under:
Iraq
Ten killed, 36 injured in Iraq blasts
[Iran Press TV] At least 10 people have been killed and 36 others

maimed

in separate bombing attacks in Iraq, says an interior ministry official.

"There were three incidents in Fallujah,
... the City of Mosques, which might have somthing to do with why it's not called Center of Prosperity ...
killing four

coppers

and two other people and wounding 25 people," the official told AFP on Monday.

In

Storied Baghdad

, a police lieutenant colonel was killed in his vehicle by an armed attacker.

He added that an improvised bomb also killed three people and

maimed

11 others in the Jisr Diyala area of south

Storied Baghdad

.

On Sunday, six Iraqis, including government employees, were killed and four others

maimed

in the capital city of

Storied Baghdad

.

The

car boom

kaboom

s and

roadside kaboom

s claim the lives of civilians and injure them almost on a daily basis.

This is while there are about 47,000 US troops in the war-torn country to provide security for the people.
Posted by: Fred || 04/12/2011 00:00 || Comments || Link || E-Mail|| [6462 views] Top|| File under: al-Qaeda in Iraq
Israel-Palestine-Jordan
4 Paleos Killed in Gaza Tunnel
Ay-Pee


4 Paleos suffocated while trying to repair a IAF target smuggling tunnel damaged in last weeks' bombing.

In the past three years 160 deaders have been killed in the tunnels.


Wonder if they get martyr pay?
Posted by: Frank G || 04/12/2011 15:11 || Comments || Link || E-Mail|| [6465 views] Top|| File under:
Despite truce, little known group fires projectile
[Ma'an] A group calling itself the Marwan Haddad division of the Abdullah Azzam Brigades, a new Paleostinian military group in

Gazoo

, said Sunday its fighters had launched a homemade projectile toward Israel late Saturday night.
... and everybody was just so surprised...
"Israel is not safe from the resistance," a statement from the group said, adding that the projectile was aimed at the Ashkelon power plant.

The group said it would not accept truce conditions with Israel, and the announced launch took place less than an hour before a ceasefire deal was set.

On Sunday morning, the group issued its first statement, saying fighters had fired a Grad-style missile at the Israeli city of Ashkelon and two homemade projectiles at the Zikim military base.

"The shelling is part of ongoing retaliation to the crimes committed by the Zionists who were known for killing prophets. This will continue until the Paleostinian land is liberated and Tawhid flag is raised," a statement by the new group read.

The group was one of three previously unknown

jihad boy

brigades that issued statements on Sunday, without indicating a political affiliation.
Posted by: Fred || 04/12/2011 00:00 || Comments || Link || E-Mail|| [6461 views] Top|| File under: Hamas
Hamas cracks down on suspected collaborators
[Ma'an] The interior security department in

Gazoo

said Sunday that its

Sherlocks

seized an unspecified number of collaborators, who were "working to disturb security in

Gazoo

" on behalf of Israel.

An official said at a news conference that all affiliated departments "are gearing up in the field to protect the internal front and to monitor all of the suspects' movements."

"Not a single traitor who collaborates with the occupation will escape pursuit," he warned.

"The campaign to confront collaborating with the occupation" by national security and the ministry of the interior, he said, had in the past year been able to "restrict the occupation and prevent it from reaching the resistance fighters or gain any access to information about them."

The official noted civilians targets hit by Israel in the past two days, saying this "reveals a failure [by Israel] to get information on the Paleostinian resistance fighters."

Israel's attacks on civilians, he said, is "confirmation that the [Israeli] occupation is lying about having a real bank of targets that [they are] working to take out" during the latest attacks.
Posted by: Fred || 04/12/2011 00:00 || Comments || Link || E-Mail|| [6474 views] Top|| File under: Hamas
Islamic Jihad says Israel truce meaningless
[Ma'an] Islamic Jihad will not "beg for a ceasefire" from any party, the movement said on Sunday.

The faction said it "will not and would not request that from anyone."

"Truce means nothing to us," Dauod Shehab,

front man

of the movement said in a statement, "because we do not trust neither the [Israeli] occupation nor its pledges, so what we are interested in is the situation in the field."

"If war is imposed then we will fight," he said "we do not have anything to be afraid of or to cry about."

The movement did not initiate the escalation, the statement said. "At this stage we are not interested in escalation and the projectiles which we possess are defensive and means for fighting back," the movement added.

If the assault stopped, the movement will take note of that, Shehab added, but if it continues "nothing will possibly stop us from responding to the [Israeli] occupation, we will be totally free in choosing the appropriate way to respond in the way, the place, time."

He continued: "Our understanding of calm or ceasefire as comprehensive and unconditional, means that we can't talk about calm with while being pursued and assassinated."

Many contacts had been made, he affirmed, "some of which we knew of, others we did not," and said such moves are "appreciated and respected," thanking those "who honestly move to stop the shedding of Paleostinian blood and to stop offenses on them," but despite this, the movement's position was related to the situation in the field.

Shehab said that the recent attacks showed "the enemy had taken a decision on war and assault, and we decided to defend our land and our people, whatever sacrifices it would cost us."

"We are confident that the goals of the [Israeli] occupation will fail," he said, adding that "the [Israeli] occupation will not succeed in passing its messages through our people in

Gazoo

."
Posted by: Fred || 04/12/2011 00:00 || Comments || Link || E-Mail|| [6458 views] Top|| File under: Islamic Jihad
Gaza: Militant injured while preparing explosives
[Ma'an] A Paleostinian

turban

was

maimed

Monday morning when an improvised explosive detonated in the Al-Bureij camp in the central

Gazoo

Strip.
"Dammit! I told you the red wire was positive!... Or is it the green wire? I forget..."
The explosive was said by medics to have detonated as it was being prepared.


Oh, don'tcha just hate it when that happens?


Medics in

Gazoo

said a 21-year-old man arrived at the Al-Aqsa Martyrs Hospital in Deir Al-Balah with his hand blown off by a blast. He was then transferred to the Ash-Shifa Hospital in

Gazoo

City for surgery.
"My hands! I've lost my hands!"
"Don't worry, Mahmoud! One's over there, and that's part of one over there, and another part over there, and here's a thumb..."
Posted by: Fred || 04/12/2011 00:00 || Comments || Link || E-Mail|| [6460 views] Top|| File under:
Syria-Lebanon-Iran
Syrian soldiers shot for refusing to fire on protesters
Syrian soldiers have been shot by security forces after refusing to fire on protesters, witnesses said, as a crackdown on anti-government demonstrations intensified.

Witnesses told al-Jazeera and the BBC that some soldiers had refused to shoot after the army moved into Banias in the wake of intense protests on Friday.

Human rights monitors named Mourad Hejjo, a conscript from Madaya village, as one of those shot by security snipers. "His family and town are saying he refused to shoot at his people," said Wassim Tarif, a local human rights monitor.


If we had a CIA worth anything at all Mourad Hejjo would be a hero, his name whispered throughout Syria as a patriot and true man of the people.

Footage on YouTube shows an injured soldier saying he was shot in the back by security forces, while another video shows the funeral of Muhammad Awad Qunbar, who sources said was killed for refusing to fire on protesters. Signs of defections will be worrying to Syria's regime. State media reported a different version of events, claiming nine soldiers had been killed in an ambush by an armed group in Banias.

Activists said not all soldiers reported dead or injured were shot after refusing to fire. "We are investigating reports that some people have personal weapons and used them in self-defence," said Tarif.


Good for them. 'Bout time the Syrian people stood up for themselves.

The reports came as a leading Syrian opposition figure said pro-government gunmen had attacked two villages close to Banias, 25 miles south of Latakia, which has become the latest focus of violence since protests on Friday. Haitham al-Maleh told AP attackers were using automatic rifles in Bayda and Beit Jnad.

Human rights organisations said at least five protesters in Banias had been killed since Sunday including one on Tuesday. In Bayda witnesses reported that security thugs had beaten up men in the central square, and rights groups said hundreds of people had been arrested, including students who took part in an unprecedented rally at Damascus University on Monday.

Violence in the port cities of Banias and Latakia has become increasingly messy as locals report the involvement of pro-government thugs and private militias. One witness, who spoke on condition of anonymity, said "shabiha" (pro-government thugs) had attacked in cars decorated with photos of the president, Bashar al-Assad, on Sunday. Residents of Banias said there was a shortage of bread, and electricity and communications were intermittent.
Posted by: Steve White || 04/12/2011 22:09 || Comments || Link || E-Mail|| [6500 views] Top|| File under:
Syrian forces seal off Banias as tension mounts
[Asharq al-Aswat] Syrian security forces sealed off the coastal city of Banias overnight following pro-democracy protests and killings by irregulars loyal to Syrian hereditary President Bashir Pencilneck
al-Assad,


One of the last of the old-fashioned hereditary iron-fisted fascist presidents-for-life. Before going into the family business Pencilneck was an eye doctor...


witnesses said on Monday.

Violence in Banias, home to one of Syria's two oil refineries, erupted on Sunday when irregulars from the ruling Alawite minority, known as "shabbiha," fired at residents with automatic rifles from speeding cars, the witnesses said.

Four people were killed in the mostly Sunni

Mohammedan

city on the Mediterranean coast, the Syrian Observatory for Human Rights said. Authorities said an

gang

had ambushed a patrol near Banias, killing nine soldiers.

Activists and protesters said roads to Banias were blocked.

"Electricity has been cut since yesterday. People are very afraid," Anas al-Shughri, one of the protest leaders, told

Rooters

from Banias. "The army has deployed in Banias with infantry and they have set up checkpoints in and around the city."

Facing an unprecedented challenge to his authoritarian rule, Assad has said the protests are part of a foreign conspiracy to sow sectarian strife.

His father, the late President Hafez al-Assad, used similar language when he crushed leftist and Islamist challenges to his rule in the 1980s, killing thousands.

Civic leaders and opposition figures reject the allegation and issued a declaration last month denouncing sectarianism, committing to non-violent democratic change and stating that Syria's people "as a whole are under repression."

ALAWITES PROTEST

The ruling family, Bashar's brother Maher is the second most powerful person in Syria, belong to the Alawite minority, an offshoot of Shi'ite Islam, which comprises around 10 percent of the country's 20 million population.

"The Alawites, like other minorities living under tyrannical systems, fear the unknown if the regime falls. But this does not mean that they support the violence it is committing," an Alawite human rights


...which often intentionally defined so widely as to be meaningless...


lawyer said.

The protests have spread across Syria despite Assad's attempts to defuse resentment by making gestures towards demands for an end to an emergency law in force for five decades and to appease minority Kurds and conservative Sunni

Mohammedan

s.

With popular dissent now in its fourth week, security forces fanned out in tanks on Saturday night near the Banias oil refinery, close to the Alawite district of Qusour where the main hospital is located.

Gunfire could be heard across the city on Sunday.

"The streets have emptied following the killings. People are afraid. The shabbiha fired at random and you can see bullet holes on buildings," a human rights activist in Banias said.
Posted by: Fred || 04/12/2011 00:00 || Comments || Link || E-Mail|| [6464 views] Top|| File under: Govt of Syria
Students rally in Syria's capital over deaths
[Al Jazeera] Hundreds of students have rallied in Damascus,
...The City of Jasmin is the oldest continuously-inhabited city in the world. It has not always been inhabited by the same set of fascisti...
the Syrian capital, to express solidarity with pro-democracy protesters killed over the weekend.

The rare demonstration on Monday at Damascus University reportedly turned violent when security forces beat up and

tossed in the calaboose

several protesters who were shouting for freedom and unity, witnesses told the

News Agency that Dare Not be Named

news agency.

Ammar Qurabi, head of Syria's National Organisation for Human Rights, told the AP one student died after he was shot in the demonstration.

Video footage posted online showed what appeared to be plainclothes security forces beating protesters and forcefully pulling others away as they marched inside the campus.

An activist in touch with students who witnessed the demonstration corroborated the footage, but spoke on condition of anonymity for fear of reprisals.

"The Syrian people are one!'' the students shouted in the video.

Meanwhile,


...back at the Council of Boskone, Helmuth had turned a paler shade of blue...


William Hague, Britain's foreign minister, said on Monday that "meaningful reform" was the only legitimate response to the demands from protesters.

"We call upon the Syrian government to respect the right for free speech and peaceful protest," he said at a news conference in London.

Syria's three-week uprising against the government of Bashar Al-Assad, the president, has continued to gather strength despite a government crackdown.

The activist who spoke to AP said most of the students taking part in Monday's protest in Damascus were from Daraa - the southern city that has become the epicentre of the violence - and the port city of Baniyas, where four protesters were killed on Sunday.

About 2,000 mourners chanting "death is better than humiliation!'' turned out in Baniyas on Monday for the funeral of the four protesters after noon prayers, an eyewitness said.

The army has been deployed in the city and a resident told

Al Jizz

that the area was calm but tense.
Posted by: Fred || 04/12/2011 00:00 || Comments || Link || E-Mail|| [6476 views] Top|| File under: Govt of Syria
Who's in the News
59
[untagged]
5
Taliban
3
Hamas
2
Govt of Syria
2
TTP
1
al-Qaeda in Iraq
1
Govt of Pakistan
1
Govt of Iran
1
Moro Islamic Liberation Front
1
Chechen Republic of Ichkeria
1
Islamic Jihad
Bookmark
E-Mail Me
The Classics
The O Club
Rantburg Store
The Bloids
The Never-ending Story
Thugburg
Gulf War I
The Way We Were
Bio
Merry-Go-Blog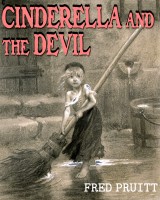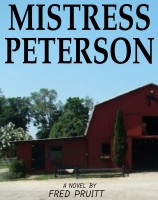 On Sale now!


A multi-volume chronology and reference guide set detailing three years of the Mexican Drug War between 2010 and 2012.

Rantburg.com and borderlandbeat.com correspondent and author Chris Covert presents his first non-fiction work detailing the drug and gang related violence in Mexico.

Chris gives us Mexican press dispatches of drug and gang war violence over three years, presented in a multi volume set intended to chronicle the death, violence and mayhem which has dominated Mexico for six years.
Click here for more information


Meet the Mods
In no particular order...


Steve White
Seafarious
Pappy
lotp
Scooter McGruder
john frum
tu3031
badanov
sherry
ryuge
GolfBravoUSMC
Bright Pebbles
trailing wife
Gloria
Fred
Besoeker
Glenmore
Frank G
3dc
Skidmark
Alaska Paul



Better than the average link...



Rantburg was assembled from recycled algorithms in the United States of America. No trees were destroyed in the production of this weblog. We did hurt some, though. Sorry.
18.206.14.36

Help keep the Burg running! Paypal: