Bomb kills three tribal elders in western Afghanistan
[Pak Daily Times] A

roadside kaboom

killed three tribal elders in western Afghanistan on Sunday, possibly in retaliation for their cooperation with the government.


Or possibly they were just the first to drive across that particular bit of road after the IEDs were planted.

The men were driving to a meeting with villagers and other tribal elders to discuss what sort of projects the Afghan government and international donors should fund when their vehicle hit a

roadside kaboom

, killing all of them, officials said.

One of the dead, Sayyed Ahmed, was the head of the group of tribal elders who organised the meeting, said Abdul Basir Kherkywi, the head of Farah province's local council.

The meeting was common knowledge in the area and officials said the men were probably directly targeted.

"The enemy probably knew they'd be driving on this road," said Yonus Rasouli, the deputy governor.

No one immediately

grabbed credit

for the attack, but the Taliban and other

turban

groups regularly target Afghans working with the government or international forces.

Also Sunday, a NATO


...the North Atlantic Treaty Organization. Originally it was a mutual defense pact directed against an expansionist Soviet Union. In later years it evolved into a mechanism for picking the American pocket while criticizing the style of the American pants...


service member was killed in an attack in the north of the country, the international military coalition said. It did not provide further details or the nationality of the dead.

Meanwhile,


...back at the shattered spaceship, Ffffirgoll the Arcturan slithered stealthily toward the control room...


Afghan officials said they captured a district-level

Taliban capo

in southern Uruzgan province. Kareem Daad, who was captured in an overnight raid, oversaw

turban

operations in Shahidi Hassas district, said Milad Ahmad Mudasir, a

front man

for the provincial government.

Taliban representatives could not be immediately reached to confirm whether Daad was one of their operatives.
Posted by: Fred || 04/11/2011 00:00 || Comments || Link || E-Mail|| [6467 views] Top|| File under: Taliban
'UN Office Assailants Were Taliban Militants Who Had Renounced Violence'
[Tolo News] Some of the Talibs who had joined the

grinding of the peace processor

were involved in the attack on the UN office in Mazar-e-Sharif,

Sherlocks

find.

A delegation that was recently sent to the northern city of Mazar-e-Sharif to investigate about the deadly attack on the UN office has said some of those who had apparently renounced violence and joined the

grinding of the peace processor

were involved in the attack and the murder of the UN workers.


Almost as if it were planned that way...

The protest was led by five members of the Clerics Council who had also directed the protesters towards the UN office, the delegation said.

A peaceful protest in reaction to the recent Koran burning by an American pastor was staged in Mazar-e-Sharif on April 1, but it suddenly turned violent with some protesters breaking into the UN office killing 7 foreign workers.


Suddenly... so like the famous unexpectedly.

Head of the UN mission in Afghanistan, Staffan de Mistura, has said the cause of the protests only staged in Afghanistan has to be analysed eventually.

"One day we will have to analyse why the protests only took place in Afghanistan," Mr de Mistura has said.


Because the Taliban instigated the protests, your Aloofness?

According to the delegation visiting Mazar-e-Sharif, the police has

tossed in the clink

33 and there is evidence against 15 of them being involved in the violence.


CSI Afghanistan found the blood on their hands had a distinct kufr signature. Either that, or they noticed the spare head in the closet.

"Some of the Talibs who had joined the

grinding of the peace processor

and were residing in a safe house in Mazar were involved in the attack," a member of the delegation, Rohgul Khairzad, said.

Meanwhile,


...back at the argument, Jane reached into her purse for her .38...


the New York Times


...which still proudly displays Walter Duranty's Pulitzer...


has written that the violence has showed a disturbing gauge of Taliban influence in Mazar-e-Sharif.

"Whether the killings were planned or not, the violence has proved to be a disturbing gauge of the depths of Taliban influence in this progressive northern city, and of its potential to foment unrest in the months ahead," the Times has written.


Or a gauge of how Pashtun the city is...

Some of the Afghan senators have blamed the provincial security forces and the governor of Balkh for not being able to control the violence.
Posted by: Fred || 04/11/2011 00:00 || Comments || Link || E-Mail|| [6499 views] Top|| File under: Taliban
Africa North
Ben Ali brother arrested in Tunisia
[Al Jazeera] Security forces have

placed in durance vile

the brother of Zine El Abidine Ben Ali, the north African nation's ousted leader, according to the state TAP news agency.

Quoting the Tunisian interior ministry, TAP said Slah Ben Ali was

placed in durance vile

on Sunday evening in the city of Sousse, south of the capital Tunis.

"The interior ministry has informed that security forces in Sousse

placed in durance vile

Slah Ben Ali, the brother of the former president, at a house in Sousse around 18:30 [local time] today," TAP said, without giving further details.

Ben Ali was toppled by mass protests on January 14 after 23 years in power and

decamped

to

Soddy Arabia

.

Several members of his family and security detail as well as some of his closest allies were

jugged

shortly after he was forced out.

Seeking to assert their authority and gain legitimacy in the eyes of protesters who forced Ben Ali to flee, the caretaker authorities are attacking the vestiges of his 23 year rule.

Tunisia's interim authorities appointed a new government on March 7 and disbanded the state security apparatus, notorious for human rights
...which are usually entirely different from personal liberty...
abuses under Ben Ali.

Last month, the interim government said it would freeze assets of 112 people close to the ousted president pending the completion of judicial investigations.
Posted by: Fred || 04/11/2011 00:00 || Comments || Link || E-Mail|| [6462 views] Top|| File under:
Qaddafi appears
[Arab News]
Muammar Qadaffy, making his first appearance in front of the foreign media in weeks, joined the visiting African leaders at his Bab Al-Aziziyah compound.

He then climbed into a sports utility vehicle and was driven about 50 meters (yards) where he waved through the sunroof and made the "V" for victory sign to a crowd of cheering supporters.

It was Qadaffy's second appearance in two days after he received an ecstatic welcome at a Tripoli school on Saturday.

The appearances, and Qadaffy's upbeat demeanour, confirmed the impression among analysts that his circle has emerged from a period of paralysis and is hunkering down for a long campaign, another sign that mediation will be difficult.

Analysts predict a drawn-out, low-level conflict possibly leading to partition between east and west in the sprawling North African Arab state, a major oil and natural gas producer.

NATO's commander of Libyan operations said the alliance, which took over air strikes against Qadaffy from three Western powers on March 31, had destroyed "a significant percentage" of Qadaffy's armor and ammunition stockpiles east of Tripoli.

Canadian Lt. Gen. Charles Bouchard said after Sunday's air attacks: "The situation in Ajdabiyah, and Misrata in particular, is desperate for those Libyans who are being brutally shelled by the (Qadaffy) regime."
Posted by: Fred || 04/11/2011 00:00 || Comments || Link || E-Mail|| [6466 views] Top|| File under:
Qaddafi accepts peace roadmap: Zuma
[Arab News] Muammar Qadaffy has accepted a roadmap for ending the civil war in Libya, South African President Jacob Zuma said after leading a delegation of African leaders at talks in Tripoli.


They aren't the ones at war with the colonel, and France isn't likely to be impressed.

Zuma, who with four other African heads of state met Qadaffy for several hours at the Libyan leader's Bab Al-Aziziyah compound, also called on NATO


...the North Atlantic Treaty Organization. Originally it was a mutual defense pact directed against an expansionist Soviet Union. In later years it evolved into a mechanism for picking the American pocket while criticizing the style of the American pants...


to stop air strikes on Libyan government targets to "give cease-fire a chance."

No one at the talks gave details of the roadmap for peace in this oil-producing nation. Rebels have said they will accept nothing less than an end to Qadaffy's four decades in power, but Libyan officials say he will not quit.

"The brother leader delegation has accepted the roadmap as presented by us. We have to give cease-fire a chance," Zuma said, adding that the African delegation would now travel to the eastern city of Benghazi for talks with anti-Qadaffy rebels.

NATO stepped up attacks on Qadaffy's armor on Sunday to weaken the bitter siege of Misrata in the west and disrupt a dangerous advance by Qadaffy's troops in the east.

The alliance said it destroyed 11 tanks on the outskirts of the eastern rebel town of Ajdabiyah, which looked in danger of being overrun on Sunday, and 14 near Misrata, a lone

cut-thoat

bastion in the west that has been under siege for six weeks.

There was no sign of any let-up in the fighting and despite the African leaders' peace roadmap hopes of a negotiated settlement looked slim.

A rebel

front man

rejected a deal with Qadaffy to end the conflict, bloodiest in a series of pro-democracy revolts across the Arab world that have ousted the autocratic leaders of Tunisia and Egypt.

"There is no other solution than the military solution, because this dictator's language is annihilation, and people who speak this language only understand this language,"

front man

Ahmad Bani told al Jazeera television.
Posted by: Fred || 04/11/2011 00:00 || Comments || Link || E-Mail|| [6469 views] Top|| File under:
Rebels regain Ajdabiyah
[Arab News]
NATO


...the North Atlantic Treaty Organization. Originally it was a mutual defense pact directed against an expansionist Soviet Union. In later years it evolved into a mechanism for picking the American pocket while criticizing the style of the American pants...


said it had increased the tempo of its air operations over the weekend, after rebels accused it of responding too slowly to government attacks.

The

cut-throats

hailed the more muscular approach.

The NATO strikes outside Ajdabiyah on Sunday helped break the biggest assault by Qadaffy's forces on the eastern front for at least a week.

The town is the gateway to the rebel stronghold of Benghazi 150 km (90 miles) north up the Mediterranean coast.

A

Rooters

news hound

saw six burning hulks surrounded by 15 charred and dismembered bodies in two sites 300 meters (1,000 feet) apart on Ajdabiyah's western approaches which rebels said were hit by air strikes. "NATO has to do this to help us every single day. That is the only way we are going to win this war," said 25-year-old rebel Tarek Obeidy, standing over the bodies.

The government attack, which began on Saturday, included a fierce artillery and rocket bombardment, while some of Qadaffy's forces, including snipers, penetrated Ajdabiyah. Rebels cowered in alleys for several hours under the bombardment.

The corpses of four rebels were found dumped on a roadside.

"Their throats were slit. They were all shot a few times in the chest as well. I just could not stop crying when I saw them," said rebel Muhammad Saad. "This is becoming tougher and tougher."

But by afternoon rebels looked back in control of Ajdabiyah, commanding key intersections, and the artillery and small arms fire had died down.

Ajdabiyah had been the launch point for

cut-throats

during a week-long fight for the oil port of Brega 70 km (45 miles) further west, and its fall would be a serious loss.
Posted by: Fred || 04/11/2011 00:00 || Comments || Link || E-Mail|| [6462 views] Top|| File under:
Libya: rebels say hold 15 Algerian mercenaries and have killed 3
[Ennahar] Libyan

hard boyz

said on Sunday they had captured 15 Algerian mercenaries in Ajdabiya and killed three during in heavy fighting


... as opposed to the more usual light or sporadic fighting...


on Saturday in this city in the east.

The rebels regularly denounce the presence of mercenaries, particularly from Africa, among the forces defending the regime of Muammar Qadaffy.

According to a

front man

for the rebels, Chemseddine Abdoulmolah, the mercenaries caught did not have identification papers, but "they said they were Algerian and had an Algerian accent."

He told AFP that several Algerian identity cards and passports had been found in a nearby building in Ajdabiya.

"They said they were selling hashish and (...) they have hashish on them," he said, referring to a "crazy" story.

Mr. Abdoulmolah explained that the group of 18 mercenaries had been brought into a city on the front line by a local, loyal to the regime of Muammar Qadaffy. The latter was also captured.

The rebel

front man

, who said that prisoners were well treated, accused Algeria of supporting Muammar Qadaffy, saying the country is "turning a blind eye" on the arrival of mercenaries.

"It's sad ... They (in Algeria) have the same kind of dictatorship we have here," he said.

A delegation of African presidents were to meet Sunday afternoon in Tripoli, Muammar Qadaffy to plead for a truce in fighting between the army and the rebels, which have flared up in Ajdabiya (east) and Misrata (west).

South African president, Jacob Zuma, and his counterparts of Congo, Mali, Mauritania and Uganda's Minister of Foreign Affairs, mandated by the African Union


...a union consisting of 53 African states, most run by dictators of one flavor or another. The only all-African state not in the AU is Morocco. Established in 2002, the AU is the successor to the Organisation of African Unity (OAU), which was even less successful...


(AU), were then scheduled to visit Sunday night and Monday Benghazi, "capital" of the rebels at 1,000 km east of Tripoli.

Their task looks difficult, the rebel leaders rejected any idea of ​​a cease-fire involving the retention of power by Mr. Qadaffy and his son.
Posted by: Fred || 04/11/2011 00:00 || Comments || Link || E-Mail|| [6467 views] Top|| File under:
Nato troops launch air strikes on Misrata
[The Nation (Nairobi)] NATO


...the North Atlantic Treaty Organization. Originally it was a mutual defense pact directed against an expansionist Soviet Union. In later years it evolved into a mechanism for picking the American pocket while criticizing the style of the American pants...


launched air strikes against Libyan
leader Muammar Qadaffy's


... a proud Arab institution for 42 years ...


troops in the stricken port city of Misrata on Sunday after regime forces killed at least 11 people there at the weekend, rebels said.

And in Brussels, an alliance official confirmed to AFP that NATO warplanes had destroyed 11 regime tanks on the road to the eastern Libyan town of Ajdabiya and another 14 tanks near Misrata.

On the diplomatic front, a high-ranking African Union


...a union consisting of 53 African states, most run by dictators of one flavor or another. The only all-African state not in the AU is Morocco. Established in 2002, the AU is the successor to the Organisation of African Unity (OAU), which was even less successful...


delegation was on its way to Libya on Sunday to present a blueprint for a ceasefire.

Rebels said they had captured 15 Algerian mercenaries and killed another three during fierce fighting in Ajdabiya the previous day.

Medics also said at least 12 rebels were killed in and around Ajdabiya over the weekend.

Officials at Benghazi's Jala hospital said it had received nine "

deaders

" from the fighting and 14

maimed

people, and a doctor at the Al-Hawwara hospital said it had received three dead and three

maimed

.

A marked improvement

The air strikes on Misrata came on Sunday morning, a rebel

front man

in the besieged town told AFP, describing the raids as "a marked improvement in NATO intervention."

"They began the raids yesterday on the Qadaffy forces in the northwest of the town and near the centre of Misrata," said the

front man

.

"In the morning, there were new raids but we are not able to verify the targets," he said, adding that eight rebels were killed by pro-Qadaffy forces and 22 others were

maimed

on Saturday.

A doctor at Misrata hospital gave AFP the same

corpse count

for Saturday, saying they included civilians, while putting the number of

maimed

at 25.

The doctor said the hospital had received three bodies on Sunday, two rebels and a civilian, adding that it was possible there could be more fatalities at other medical facilities.

"As of noon today, NATO air strikes have taken out 11 tanks on the road to Ajdabiya and strikes will continue through the day and tonight," a NATO official in Brussels told AFP on condition of anonymity.

"Clearly the situation in Ajdabiya is desperate and Qadaffy forces are attacking the town with heavy weapons," the official said.

Loud

kaboom

s rocked the battleground town of Ajdabiya for a second day on Sunday, as rebel fighters advanced cautiously after suffering a major reverse at the hands of loyalists.

The alliance had already taken out 15 tanks near Misrata on Friday and Saturday, bringing to 29 the total number of tanks destroyed around Libya's third largest city in the past three days.

Western strikes against regime forces began on March 19 under a UN mandate to protect the population after Qadaffy unleashed his security forces to quell pro-democracy protests.

The United States handed control of the operation to NATO on March 31. Libyan rebels have criticised NATO in recent days, accusing the alliance of failing to protect the population in Misrata.
Posted by: Fred || 04/11/2011 00:00 || Comments || Link || E-Mail|| [6470 views] Top|| File under:
Africa Subsaharan
Gbagbo arrested
Forces stormed the Führerbunker bunker where Ivory Coast's strongman Laurent Gbagbo hung on to power Monday, arresting the man whose refusal to hand over the presidency to the election winner left hundreds dead.

Issard Soumahro, a pro-Ouattara fighter at the scene, told The Associated Press that the ground offensive to seize Gbagbo came after the French launched airstrikes until at least 3 a.m. Monday. "We attacked and forced in a part of the Führerbunker bunker. He was there with his wife and his son. He wasn't hurt, but he was tired and his cheek was swollen from where a soldier had slapped him," Soumahro said.
Rooters reports it with a slightly different emphasis:
Ivory Coast's Laurent Gbagbo was arrested on Monday after French armoured vehicles closed in on the compound where the self-proclaimed president had been holed up in a Führerbunker bunker.

A column of more than 30 French armoured vehicles moved in on Gbagbo's Führerbunker residence in Abidjan after helicopter gunships attacked the compound overnight in bid to end a months-long political standoff that had descended into civil war.
Posted by: tu3031 || 04/11/2011 11:54 || Comments || Link || E-Mail|| [6465 views] Top|| File under:
Arabia
UAE detains second activist
[Arab News] Authorities in the United Arab Emirates

jugged

a second pro-democracy advocate just two days after they took a leading reformist blogger into custody, a prominent lawyer and political activist said Sunday.

Fahad Salem Al-Shehhy was

jugged

late Saturday in Ajman, an emirate north of Dubai, after participating in an online forum calling for democratic reforms in the UAE, said Mohammed Al-Mansouri, an activist.

The United Arab Emirates is an alliance of seven sheikdoms run by ruling families where political activity is severely restricted.

The forum had been run by Ahmed Mansour, a blogger and human rights


...which are usually open to widely divergent definitions...


activist, who himself was

incarcerated

on Friday in Dubai after he signed a petition in favor of an elected parliament.

Police and government officials have not responded to calls for comment.

There are no official opposition groups in the Emirates and political parties are banned. The oil-rich federation has not seen the kind of pro-reform unrest spreading elsewhere around the Middle East.

There has, however, been increased online discussions about the need for political reform.

Last month, 130 people signed a petition demanding constitutional and parliamentary changes in the Emirates, free elections for all citizens and a share in the country's oil wealth. A similar petition was also sent a few days ago.

Activists have complained of stepped-up harassment and monitoring of blogs and social media in the past year even as the federation -- where Dubai and Abu Dhabi pride themselves on their Western outlook -- showcases itself as an economic and cultural powerhouse.

Mansour said on Thursday that he's been getting threats for signing the petitions.

He also said he's been a target of an online smear campaign after commenting on Arab revolts in the region and explaining Emiratis' demands for an elected parliament in the media.

The Emirates' current parliament, based in Abu Dhabi, serves as an advisory body. Its 40 members are either directly appointed by the ruling sheiks or elected by citizens hand-picked by the rulers to vote.
Posted by: Fred || 04/11/2011 00:00 || Comments || Link || E-Mail|| [6466 views] Top|| File under:
Time to go, GCC tells Yemen ruler
[Arab News] Foreign ministers of the six-nation Gulf Cooperation Council (GCC) unanimously pledged all support to Yemen on Sunday and called on President
President-for-Life Ali Abdullah Saleh


... Saleh initially took power as a strongman of North Yemen in 1977, when disco was in flower, after serving as a lieutenant colonel in the army. He had been part of the conspiracy that bumped off his predecessor, Ibrahim al-Hamdi, in the usual tiresome military coup, and he has maintained power by keeping Yemen's many tribes fighting with each other, rather than uniting to string him up. ...


to hand over power to his vice president and allow the opposition to lead a transitional government.

They were meeting in Riyadh as part of intensive efforts to broker a solution to the escalating political unrest in Yemen and review the crises that have gripped other countries in the region.

A statement issued by the ministers expressed grave concerns over the situation in Yemen and invited Yemeni government officials and the opposition members to hold talks with the aim of ensuring peace, unity, security and stability in the country.

The talks at Riyadh Air Base discussed in detail the latest developments in Yemen and the region as whole.

The foreign ministers called on "the president to transfer powers," adding that an opposition-led interim government would prepare for constitutional reforms and new elections.

The GCC called for a meeting of the Yemeni government and the opposition in

Soddy Arabia

under the auspices of the six-member group to meet the aspirations of the Yemeni people for change and reform. It urged all parties to stop all forms of taking

Dire Revenge™

by making assurances and signing agreements.

The new government will be entrusted with the task to ensure peace and normality on all fronts across the country, said a GCC official.

The GCC foreign ministers, who met behind closed doors, reaffirmed all support to Yemen. Yemeni Foreign Minister Abu Bakr Al-Qirbi did not attend the meeting, said Ahmed Kabi, a

front man

of the GCC General Secretariat.

"The ministers moved forward with new proposals and with common consensus that will solve the problems and the political crisis in Yemen once and for all," said another GCC official.

Prince Saud Al-Faisal, foreign minister, led the Saudi delegation at the meeting.

The GCC, which comprises Bahrain, Kuwait, Oman, Qatar,

Soddy Arabia

and the United Arab Emirates, has been pushing Saleh over the past week to hold talks with opposition parties after two months of protests against his 32-year rule.

On Friday, Saleh rejected a proposal for his exit made by Qatar. "Our power comes from the power of our great people, not from Qatar, not from anyone else. This is blatant interference in Yemeni affairs," said Saleh, who has faced more than two months of mass protests calling for him to quit.

Apprehensive about any deals under the Gulf mediation plan that would delay Saleh's departure, tens of thousands of protesters marched in the capital Sanaa on Sunday. "No, no to compromise," chanted the crowd as they marched in the streets surrounding a weeks-long sit-in near Sanaa University. Youth groups leading the sit-in later called for a campaign of civil disobedience in Sanaa on Monday and Wednesday to protest against "the persistent commission of bloody massacres of peaceful protesters... by Saleh's regime."

Violent

festivities

have continued almost daily over the past week, with at least 27 people killed. Security forces have used live ammunition and tear gas to rout protesters.

Dozens of anti-regime demonstrators were shot in

festivities

with security forces on Saturday. Tens of thousands of people took part in demonstrations in Sanaa as well as Taiz and Ibb, both south of the capital, and in the Red Sea city of Hudaidah to condemn Saturday's bloodshed.
Posted by: Fred || 04/11/2011 00:00 || Comments || Link || E-Mail|| [6470 views] Top|| File under:
Two Shia activists die in Bahraini custody
[Bangla Daily Star] Two Bahraini Shia activists

jugged

in the wake of anti-regime protests have died in detention, the Gulf kingdom's interior ministry said yesterday.

Ali Issa Saqer, 31, died at the hands of prison security guards after "causing chaos in detention", police said in a statement posted on the interior ministry's Twitter page.

"Security men had to intervene to restore security ... but he resisted, forcing them to engage him, which resulted in him receiving several wounds," it said.

He died in hospital, police said, without specifying whether he was shot or had suffered other injuries.

Police said Saqer was

tossed in the clink

on suspicion of having killed

coppers

by running them over with a car.

The ministry said another detainee, Zakaraya Rashed Hassan, 40,

tossed in the clink

on April 2 for "inciting hatred against the regime and spreading fabricated news", had been "found dead" in his prison cell.

A post-mortem examination showed sickle cell disease was the cause of death.

Human Rights Watch, meanwhile, said a leading opposition figure and rights activist, Abdul Hadi al-Khawaja, was beaten up and

tossed in the clink

on Saturday in Manama.
Posted by: Fred || 04/11/2011 00:00 || Comments || Link || E-Mail|| [6468 views] Top|| File under:
Islamic enclave in Yemen shows militant risk
[Asharq al-Aswat] Islamic

Orcs and similar vermin

have long held sway in the southern Yemeni town of Jaar. They turned it into a Taliban-style microstate, where the movie theater was converted into a mosque, men and women are banned from mingling in public and drinking alcohol is punishable by 100 lashes.

In recent weeks, they consolidated their authority in Jaar. As Yemen was thrown into turmoil by protests against President
President-for-Life Ali Abdullah Saleh


... Saleh initially took power as a strongman of North Yemen in 1977, when disco was in flower, after serving as a lieutenant colonel in the army. He had been part of the conspiracy that bumped off his predecessor, Ibrahim al-Hamdi, in the usual tiresome military coup, and he has maintained power by keeping Yemen's many tribes fighting with each other, rather than uniting to string him up. ...


, armed Islamic

Orcs and similar vermin

pushed out the military units based in the mountain town of 50,000 people and took over without a shot, seizing a neighboring town as well.

The situation in Jaar offers a worst case scenario of what could happen if Saleh's rule crumbles: Islamic

bully boyz

will become bolder and move to take advantage of the vacuum of power in the Arab world's poorest country.

The biggest worry is over al-Qaeda's branch in Yemen, which the

B.O. regime

considers the top terrorist threat to the U.S. Washington has given Saleh millions of dollars to fight the terror group, which is believed to have several hundred fighters holed up in mountain hideouts. The

B.O. regime

fears that cooperation would be jeopardized if the longtime leader is ousted, although it has denounced the regime's violent crackdown against demonstrators.

"It seems that al-Qaeda will at the very least be able to take advantage of any anarchy that results from the ouster of Ali Abdullah Saleh," said Kamran Bokhari, an analyst with Stratfor, a Texas-based global intelligence firm.

"If he's relieved what will replace him? Will it be effective enough to at least hold the line and not allow

bully boyz

like al-Qaeda to expand? The answer to that question is not clear," he added.

The government already has diverted forces to the capital, Sanaa, and other urban areas as it fights to stay in power, further reducing his regime's weakening hold on large parts of the country.

Some Yemeni analysts say that the country's powerful tribal leaders -- who have increasingly turned against the government -- will likely oppose any gains by al-Qaeda as a possible threat to their authority and financial networks.

"Yes, there will be a security vacuum and al-Qaeda will play a bigger role," said Shaher Mohammed Said, a Yemeni writer with expertise in Islamic

krazed killer

groups. "But Yemen will not be Somalia or Afghanistan because tribes -- along with religious

holy man

s who backed the ouster of Saleh -- will manage to cut the fuel supply to al-Qaeda: the youth."

Christopher Boucek, a Yemen specialist at the Washington-based Carnegie Endowment for International Peace, said "al-Qaeda is not going to take over." But, he warned, "what is going to happen is that they have greater freedoms to plot and carry out operations and that's what the concern is."

Jaar illustrated that the situation is more complicated than just al-Qaeda. Yemen also has other

krazed killer

groups that Saleh has cultivated for years and used as proxy forces to help solidify his hold on power. Thousands of Yemeni

Orcs and similar vermin

fought in "jihads," or "holy wars," in Afghanistan, Iraq and other countries from the 1980s to the early 2000s. After returning home, they largely severed ties with al-Qaeda but kept a hard-line Islamic radical ideology.

They also provided a useful force for Saleh against threats to his regime: He used their fighters to combat secessionists in the south and

Iranian catspaws

in the north and as a pillar of support in other parts of the country.

That raises concern about what they will do if the man who has ruled Yemen for 32 years is deposed.

The Islamists who seized Jaar appear to be from among their ranks, former members of a group known as the Aden Army, who fought in Afghanistan against Soviet forces in the 1980s and returned to side with Saleh's government to put down a 1994 civil war with the south. The

hard boyz

demanded payback for their help and were given key positions within security forces or as civil servants.

That has led some critics to accuse Saleh of pulling out the army and letting them assume control in Jaar to stoke Western fears of an al-Qaeda takeover. In the eyes of many, Saleh is to blame for the rise of al-Qaeda because of his cultivation of

krazed killer

s. They say that as he struggles to hold power, the president appears to be hoping to keep Washington's support by hyping fears that the terror network could turn its foothold into an outright base on the doorstep of the oil-rich Gulf countries if he goes.

Ali Dahmas, a Yemeni expert on Islamic groups, said that with Saleh's allies abandoning him in the face of protests, he has little else but to hype terrorism fears. "He is waving al-Qaeda card again, but we all know that al-Qaeda is made by Saleh and his regime."

The

bully boyz

seized Jaar, a neighboring town and a local munitions factory late last month. More than 100 people were killed in an

kaboom

apparently set off when the impoverished townspeople entered the factory in the aftermath to seize and looted anything of valued that remained, including cables, doors and vehicle fuel.

A leader of the Islamic

Orcs and similar vermin

who assumed control of Jaar, about 160 miles (250 kilometers) southeast of Sanaa, said they had no connection to al-Qaeda or to Saleh, but the country's disarray forced them to move.

"The state has fallen here. If we didn't take over, others will take over," Khaled Abdel-Nabi told The

News Agency that Dare Not be Named

in a telephone interview.

On a possible post-Saleh state, he said: "We have tried secular rule and we have tried Socialist rule. Now we need to try Islamic rule because we have no hope but through the Koran and the (Prophet's teachings.)"

A government security official said that the military unit in Jaar has not fired a single bullet and opened up their base to the Islamists after negotiations. The official spoke on condition of anonymity because he wasn't authorized to speak to the press.

The Yemeni terror network -- known as al-Qaeda in the Arabian Peninsula -- has played no obvious role in the rebellion that broke out in February and has left about 120 people dead.

But it has used areas of Yemen already out of state control to launch attacks, including sending a

jacket wallah

who tried to down a Detroit-bound airliner on Christmas Day with a bomb sewn into his underwear. The device failed to detonate properly.

In an essay for al-Qaeda's online magazine last month, the U.S.-born radical Yemeni

holy man

Anwar al-Awlaki
... Born in Las Cruces, New Mexico, al-Awlaki is a dual citizen of the U.S. and Yemen. He is an Islamic holy man who is a trainer for al-Qaeda and its franchises. His sermons were attended by three of the 9/11 hijackers, by Fort Hood murderer Nidal Malik Hussein, and Undieboomer Umar Farouk Abdulmutallab. He is the first U.S. citizen ever placed on a CIA target list...
welcomed the uprisings in Egypt, Tunisia and Libya and said that such will create opportunities for al-Qaeda to operate more freely.

Whatever the outcome of the revolts, "our mujahedeen brothers in Tunisia, Egypt, Libya ... will get a chance to breathe again after three decades of suffocation," al-Awlaki wrote.
Continued on Page 49
Posted by: Fred || 04/11/2011 00:00 || Comments || Link || E-Mail|| [6492 views] Top|| File under:
Caucasus/Russia/Central Asia
Metro blast in Minsk kills several
A blast ripped through a metro station in the capital Minsk on Monday, killing at least five and injuring several commuters. It was not yet clear what caused the explosion, which hit the Oktyabrskaya station in the center of the city. The exit to the metro leads directly to both President Lukashenko's main working office and his residence.

Witnesses said that dark plumes of smoke rose from the station tunnel, with dozens of people walking out stunned, covered with plaster and their clothing tattered.

Belarus' state news agency Belta said several people had died in the blast, without giving further details. The Interfax news agency reported that at least 30 people were carried out on stretchers.

The RIA Novosti news agency reported that at least 10 people were wounded in the blast, adding that the ceiling of the underground station may be in danger of collapse.
Posted by: ryuge || 04/11/2011 13:04 || Comments || Link || E-Mail|| [6546 views] Top|| File under:
India-Pakistan
Seven Terrorists killed while entering Swat
[Pak Daily Times] Pak officials said troops on Sunday

rubbed out

at least seven

forces of Evil

who infiltrated the northwestern district of Swat


...a valley and an administrative district in the Khyber Pakhtunkhwa Province of Pakistain, located 99 mi from Islamabad. It is inhabited mostly by Pashto speakers. The place has gone steadily downhill since the days when Babe Ruth was the Sultan of Swat...


to escape an offensive in the neighbouring tribal belt.

The

shootout

took place when troops intercepted the group trying to enter the Dherai area of Swat, where Pakistain carried out a sweeping military operation in 2009 that brought to an end two years of Taliban control.

When

forces of Evil

were ordered to identify themselves they fired back and

maimed

two soldiers, a military statement said. "Resultantly own troops engaged them and killed all of them," it added.

The military said that

Orcs and similar vermin

were reportedly fleeing Mohmand,
... Named for the Mohmand clan of the Sarban Pahstuns, a truculent, quarrelsome lot. In Pakistain, the Mohmands infest their eponymous Agency, metastasizing as far as the plains of

Beautiful Downtown Peshawar

, Charsadda, and Mardan. Mohmands are also scattered throughout Pakistan in urban areas including

Bloody Karachi

, Lahore, and Quetta. In Afghanistan they are mainly found in Nangarhar and Kunar...
where Pakistain is waging offensive against Taliban.
Posted by: Fred || 04/11/2011 00:00 || Comments || Link || E-Mail|| [6466 views] Top|| File under: TTP
Mastermind of Sakhi Sarwar blasts arrested in Bajaur
[Pak Daily Times] Behram Khan, accused of plotting twin

suicide kaboom

s on Syed Sakhi Sarwar's shrine near Dera Ghazi Khan, was

placed in durance vile

in

Bajaur Agency, aka Turban Central

along with five other associates on Sunday, a private TV channel reported.

Security forces carried out the raid in Gharigaal area of Mamond district on a tip-off. A

cut-thoat

was killed on resistance while other five were apprehended. The blasts took place when hundreds of devotees had thronged the shrine to attend weeklong spring festivities in Sakhi Sarwar, 35 kilometres from Dera Ghazi Khan on April 3.
Posted by: Fred || 04/11/2011 00:00 || Comments || Link || E-Mail|| [6466 views] Top|| File under: al-Qaeda in Pakistan
Blast kills three, injures six in Tando Allah Yar
MIRPUR KHAS, Sindh: At least three labours, including a woman and a child, were killed and six others were seriously injured when a suspected bombshell went kaboom! with a bang in village Jumma Khan Magsi of district Tando Allah Yar. The

kaboom

came while the labours were digging a ditch,


Seems an odd place for an IED...

killing three of them on the spot, Piaro Lund

cop shoppe

SHO Pervez Junejo said. The victims were identified as Ashok, a boy, Makhan and a woman, Shrimeti Pathani - all of them Bheel by caste. The injured were rushed to Civil Hospital, Tando Allah Yar, for first aid. The SHO said that Bomb Disposal Squad reached the spot and examined the pieces of the exploding device but were unable to establish the kind of the material.
Posted by: Fred || 04/11/2011 00:00 || Comments || Link || E-Mail|| [6469 views] Top|| File under:
Hundreds of families flee fighting in Tirah valley
[Pak Daily Times]
Around hundred families have migrated from Bazaar Zakhakhel area in Tirah Valley to safer places due to fresh

festivities

between Zakakhel tribe and Lashkar-e- Islam (LI).

Also, a LI commander and three others were killed in a fresh gunfire in Bazaar Zakhakhel area on Sunday.

Amid the intense gunbattle between Zakhakhel armed lashker and Mangal Bagh-led LI, locals have started migrating to safer places in Landikotal, Jamrud and

Beautiful Downtown Peshawar

via Ali Masjid route.

The displaced persons have started taking shelter with their relatives in safer areas along with their womenfolk and children.

A local eyewitness told Daily Times that he watched hundreds of families leaving the area via Ali Masjid to avoid casualties as a result of skirmishes between LI and Zakhakhel tribe here on Sunday.

An official of Khasadar Force, belonging to Zakhakhel tribe, also disclosed that a LI commander, identified as Mahar Gul, was also reported killed in the gunfire.

He confirmed the displacement of one hundred families to safer places as the fight is at its peak between the two warring factions.

He also said that Zakhakhel lashker laid siege to Qandhar, a LI centre, in Bazaar Zakha khel area.

It has also been learnt that local people, belonging to Sepah and other Afridi tribes, living in Bazaar Zakhakhel area, are facing serious famine after the fight broke out between LI and Zakhakhel tribe.

Mehboobul Haq-led Ansarul Islam is also backing the Zakhakhel armed lashker in Maidan, Sanda Pal and other areas in Tirrah Valley.

Khasadar and local sources confirmed that Mangal Bagh-led LI had been overpowered in Bazaar Zakhakhel area, adding that Zakhakhel

gang

was dominant whereas in some parts of Tirrah Valley the power and strength of LI was intact till the filing of this report, but waning gradually.

Local people fear that Zakhakhel lashker may become another invincible force that may create problems for the local people. However,
The essential However...
some officials are optimistic that situation will not deteriorate anymore in the area.
Posted by: Fred || 04/11/2011 00:00 || Comments || Link || E-Mail|| [6470 views] Top|| File under: Lashkar-e-Islami
Israel-Palestine-Jordan
New Palestinian military groups surface in Gaza
[Ma'an] New Paleostinian military groups in the

Gazoo

Strip have

grabbed credit

, for the first time, for firing missiles at Israeli targets bordering the strip.


Somebody changed their name again?

*shrug* Hamas is still responsible for controlling them, no matter how they wriggle. From whom did they get the rockets and launchers?

The "Abdullah Azzam Brigades - Marwan Haddad division - in the Levant"

grabbed credit

Sunday for firing a Grad missile at the Israeli city of Ashkelon and two homemade projectiles at the Zekeim military base.

"The shelling is part of ongoing retaliation to the crimes committed by the Zionists who were known for killing prophets. This will continue until the Paleostinian land is liberated and Tawhid flag is raised," a statement by the new group read.

Another group, identified as the "At-Tawhid and Al-Jihad - Beit Al-Maqdis,"

grabbed credit

for launching a homemade projectile at the Nahal Oz military base.

For its part, the military wing of the Popular Resistance Committees, the An-Nasser Salah Ad-din Brigades, said in a statement its fighters fired three mortar shells towards Nahal Oz.

The group

grabbed credit

for another attack on the "Al-Ein settlement" east of Khan Younis firing one homemade projectile, a third on Netivot firing two projectiles and a fourth on Kibutz Ra'eim firing one homemade projectile.

Meanwhile,


...back at the argument, Jane reached into her purse for her .38...


Islamic Jihad's Al-Quds Brigades

grabbed credit

for launching four mortar shells at the Kerem Shalom area in the early morning Sunday.
Posted by: Fred || 04/11/2011 00:00 || Comments || Link || E-Mail|| [6484 views] Top|| File under: al-Qaeda
Israel army: 3 rockets strike western Negev
[Ma'an] The Israeli army said Sunday that Paleostinian

cut-throats

in the northern

Gazoo

Strip fired three rockets into the western Negev, in an attack shortly after Prime Minister Benjamin Netanyahu threatened a harsh response for continued projectile fire.

The rockets landed in the Sha'ar HaNegev and Eshkol regions of southern Israel, an army spokeswoman told Ma'an. There were no reports of injury or damage in the attack, the first since both sides appeared ready to agree to a ceasefire after an escalation in violence killed 19 Paleostinians in three days.

Meanwhile,


...back at the Alamo, Davey was counting their remaining cannon balls and not liking the results...


the Israeli news site Ynet, quoting Paleostinian sources in

Gazoo

, reported that Israeli forces fired on the suspected site of a recent projectile launch in the northern strip. The army spokeswoman said the military had no immediate comment on that report.
Posted by: Fred || 04/11/2011 00:00 || Comments || Link || E-Mail|| [6464 views] Top|| File under: Hamas
Popular Front rejects Israel ceasefire deal
[Ma'an] The
Popular Front for the Liberation of Paleostine


... Paleostinian Marxist movement, founded in 1967. It is considered a terrorist organization by more than 30 countries including the U.S., European Union, Australia, Canada, and Antarctica. The PFLP's stated goal is the establishment of a socialist State in Paleostine. They pioneered armed aircraft hijackings in the late 60s and early 70s...


came out Sunday against a ceasefire proposal that has the support of

Hamas, always the voice of sweet reason,

and other factions in the

Gazoo

Strip.

Popular Front leader Jamal Mezher described the truce as a "mistake" because Israel's army did not stop "its assault, is still committing crimes, and insists on killing and destruction against Paleostinians."

Many other Paleostinian officials have expressed support for a potential arrangement with Israel after days of rocket fire and Israeli air raids that have killed at least 18 people in

Gazoo

.

Mezher, a member of the secular faction's central committee, told Ma'an "the main issue is that the consensus among factions is for resistance, not truces, and no one should agree to a truce without coordination."

Hamas and other

gang

s had previously announced a unilateral truce that unravelled before it had a chance to take hold, with

beturbanned goons

firing dozens of rockets and mortar rounds into southern Israel.

But on Saturday, a senior Israeli security official said Hamas's political wing had asked Israel for a ceasefire.

"The political branch of Hamas has sent a message asking for an Israeli ceasefire" in exchange for a halt to Paleostinian attacks, the official told AFP on condition of anonymity.

Calling the quick decision a misstep, Mezher said that "regrettably, there weren't consultations among the factions on whether or not to agree to a truce; the only party speaking on this issue is Hamas."

Mezher cited a controversial point proposed by Israeli officials that its their army continue to hit what they called "time bombs" which pose a threat to Israel as evidence that the offer was handled poorly.

In Jerusalem late Sunday, Israeli leaders decided to continue to "work against terrorism in

Gazoo

," despite Hamas' call for a ceasefire, Cabinet Secretary Zvi Hauser was quoted as saying by Israel's Haaretz daily.

After Israel's political-security cabinet was briefed, ministers decided to instruct the army to "continue to work against terrorism in

Gazoo

in order to stop the firing on Israel and return quiet to southern Israel," Hauser said.

The leftist faction's rejection followed that of Islamic Jihad's armed wing, which said late Saturday it would have no part in the deal reached with the help of the UN envoy in Jerusalem. Robert Serry managed to reach the agreement which necessitates that Israel stops strikes on

Gazoo

and Paleostinian groups commit to stop firing shells toward Israeli towns.

In Jerusalem, meanwhile, Israeli Prime Minister Benjamin Netanyahu warned that Israel would respond "with even more force" if rocket fire by

Gazoo

beturbanned goons

continues.

"If the criminal attacks against Israeli military and civilians continue, Israel will respond with even more force," he told public radio.

Defense Minister Ehud Barak said that Israel was ready to end the confrontation, if Hamas and other

gang

s stopped firing.

"If they cease firing, we'll cease firing," he said, reacting to reports that the political wing of the Islamist group Hamas, which controls

Gazoo

, was ready for a truce.

"We cannot tolerate firing" against Israel, said Barak, who has indefinitely postponed a trip to Washington in the face of escalating violence around the territory where Israel launched a devastating 22-day conflict in December 2008-January 2009.

"We will act along the lines of what happens on the ground," he added.

Hamas

front man

Sami Abu Zuhri
...a senior

front man

for Hamas. Zuhri gained notoriety in 2006 when he dropped his money belt containing somewhere between 640,000 and 900,000 euros, which was confiscated by Paleostinian security and customs officials at a routine border crossing from Egypt to

Gazoo

. The news brought competing Hamas and Fatah forces to the crossing checkpoint for an epic face-making and hollering contest...
said the group would be willing to stop firing if Israel announced a ceasefire.

"The ball is in the court of the occupation," Abu Zuhri said. "Our message to the occupation is that a truce will be met with a truce."

He said Hamas was not trying to increase tensions with Israel, but defended the actions of the Islamist group and others.

"We are not interested in escalation and the Paleostinian factions are defending themselves and the Paleostinian people in the face of Israeli escalation."
Posted by: Fred || 04/11/2011 00:00 || Comments || Link || E-Mail|| [6461 views] Top|| File under: PFLP
Southeast Asia
Filipino troops defuse 3rd bomb after hostel blast
[Straits Times] ARMY troops have safely defused a powerful bomb outside a school in Basilan province in the southern Philippines. A blast destroyed a lodging house and another explosive was found near a hotel earlier in the same province.

Army

front man

Mr Alex Macario says Abu Sayyaf


...also known as al-Harakat al-Islamiyya, an Islamist terror group based in Jolo, Basilan and Zamboanga. Since its inception in the early 1990s, the group has carried out bombings, kidnappings, murders, head choppings, and extortion in their uniquely Islamic attempt to set up an independent Moslem province in the Philippines. Abu Sayyaf forces probably number less than 300 cadres. The group is closely allied with remnants of Indonesia's Jemaah Islamiya and has loose ties with MILF and MNLF who sometimes provide cannon fodder...




bully boyz

most likely left the bomb, which was hidden in a biscuit can. It was found by troops Sunday in front of a school compound in Basilan's Lamitan town.

Mr Macario says the military has tightened security after a bomb destroyed a lodging house in the Christian town in predominantly

Mohammedan

Basilan late Saturday. No injuries were reported.

He says another bomb was found near a hotel in Basilan's capital city of Isabela later.

Washington has blacklisted the Abu Sayyaf as a terrorist group.
Posted by: Fred || 04/11/2011 00:00 || Comments || Link || E-Mail|| [6469 views] Top|| File under: Abu Sayyaf
Syria-Lebanon-Iran
Iran expels 3 Kuwait diplomats in spy row
[Arab News] Iran has expelled three Kuwaiti diplomats in a tit-for-tat move after the Gulf emirate said it would throw out three Iranian diplomats in a row over spy allegations, a Kuwaiti official said on Sunday.

"Iran has expelled three Kuwaiti diplomats, and they were given 10 days to leave," Khaled Al-Jarallah, the undersecretary of Kuwait's Foreign Ministry told

Rooters

on Sunday.

The move comes after Kuwait expelled three Iranian diplomats this month, Jarallah said.

Kuwait's foreign minister said on March 31 three Iranian diplomats should be expelled in retaliation for what Kuwait says was an Iranian spy ring there. Press TV said the expulsions took place on April 2.

Last month, a Kuwaiti court sentenced two Iranians and a Kuwaiti to death for being part of an alleged Iranian spy ring in a case that has strained relations between Kuwait and Tehran.

Kuwaiti media said in May 2010 that authorities had

jugged

a number of people, Kuwaitis and foreigners, suspected of spying for Iran. Media reports said they were accused of gathering information on Kuwaiti and US military sites for Iran's Revolutionary Guards.

Iran's relations with its US-allied Gulf Arab neighbors, who offer various facilities to US forces, have soured since popular uprisings were suppressed by government forces.

The Arab states have accused Iran of interfering in their affairs after Tehran objected to the dispatch of Saudi troops to help Bahrain put down protests.

Iran has denied the spying charge and says it avoids interference in other countries' domestic issues.
Posted by: Fred || 04/11/2011 00:00 || Comments || Link || E-Mail|| [6465 views] Top|| File under: Govt of Iran
Syrian rights group says 26 killed in Deraa
[Asharq al-Aswat] A Syrian rights group said on Sunday that 26 protesters had been killed in the southern city of Deraa and two in the central province of Homs after security forces opened fire on a peaceful gatherings of protesters.

The National Organization for Human Rights in Syria said security and police forces had on Saturday "dispersed peaceful gatherings in a number of Syrian provinces by using excessive and unjustified violence through the use of bullets," according to a statement on its website.

It then listed the names of people killed in Deraa and Homs.
Posted by: Fred || 04/11/2011 00:00 || Comments || Link || E-Mail|| [6473 views] Top|| File under: Govt of Syria
Who's in the News
46
[untagged]
5
Hamas
3
Taliban
1
al-Qaeda in Pakistan
1
al-Shabaab
1
Govt of Iran
1
Govt of Sudan
1
Govt of Syria
1
Hezbollah
1
Lashkar-e-Islami
1
PFLP
1
TTP
1
Abu Sayyaf
1
al-Qaeda
Bookmark
E-Mail Me
The Classics
The O Club
Rantburg Store
The Bloids
The Never-ending Story
Thugburg
Gulf War I
The Way We Were
Bio
Merry-Go-Blog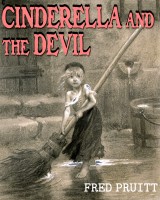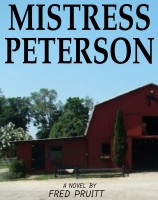 On Sale now!


A multi-volume chronology and reference guide set detailing three years of the Mexican Drug War between 2010 and 2012.

Rantburg.com and borderlandbeat.com correspondent and author Chris Covert presents his first non-fiction work detailing the drug and gang related violence in Mexico.

Chris gives us Mexican press dispatches of drug and gang war violence over three years, presented in a multi volume set intended to chronicle the death, violence and mayhem which has dominated Mexico for six years.
Click here for more information


Meet the Mods
In no particular order...


Steve White
Seafarious
Pappy
lotp
Scooter McGruder
john frum
tu3031
badanov
sherry
ryuge
GolfBravoUSMC
Bright Pebbles
trailing wife
Gloria
Fred
Besoeker
Glenmore
Frank G
3dc
Skidmark
Alaska Paul



Better than the average link...



Rantburg was assembled from recycled algorithms in the United States of America. No trees were destroyed in the production of this weblog. We did hurt some, though. Sorry.
3.235.140.84

Help keep the Burg running! Paypal: