-Short Attention Span Theater-
Ft. Knox lifts lockdown after shooting
Anybody know anything about this?

LOUISVILLE, Ky. (WDRB) -- A Ft. Knox spokesman says the post lifted its lockdown just after 7 p.m., in the midst of a shooting investigation on post.

There was no word on casualties as of 9:15 p.m.; however, the shooting took place late Wednesday afternoon in the vicinity of Human Resources Command, which employs roughly 3,800 people.

Inbound traffic to Ft. Knox should expect delays at the entry gates because of heightened security.

Civilian law enforcement sources off the post said they had been asked by military police to be on the lookout for a suspect in the case, but they could not provide further details.
Posted by: || 04/03/2013 21:25 || Comments || Link || E-Mail|| [273 views] Top|| File under:
Afghanistan
Afghanistan courthouse attack kills dozens
A suicide bomb and gun attack on a courthouse in western Afghanistan has left more than 50 people dead and 90 injured, most of them civilians.

Militants disguised as soldiers tried unsuccessfully to free suspected Taliban members in the capital of Farah province, Afghan officials said.

After a fierce initial gun battle, shooting continued as militants took cover in nearby buildings.

The Taliban said they were behind the attack in Farah, which borders Iran.

This was the deadliest attack in Afghanistan since December 2011 when at least 70 people were killed in a blast at Kabul's Shia shrine.

A bomb and gun attack on the Farah governor's compound last May left six policemen, a civilian and four attackers dead.
Posted by: tipper || 04/03/2013 13:46 || Comments || Link || E-Mail|| [348 views] Top|| File under:
Africa Horn
First Political Prisoners Freed in Sudan under Amnesty
[An Nahar] Sudanese authorities released six political prisoners early on Tuesday, an Agence

La Belle France

Presse photographer reported, after President Omar al-Bashir

Head of the National Congress Party. He came to power in 1989 when he, as a brigadier in the Sudanese army, led a group of officers in a bloodless military coup that ousted the government of Prime Minister Sadiq al-Mahdi and eventually appointed himself president-for-life. He has fallen out with his Islamic mentor, Hasan al-Turabi, tried to impose shariah on the Christian and animist south, resulting in its secessesion, and attempted to Arabize Darfur by unleashing the barbaric Janjaweed on it. Sudan's potential prosperity has been pissed away in warfare that has left as many as 400,000 people dead and 2.5 million displaced. Omar has been indicted for genocide by the International Criminal Court but nothing is expected to come of it.
vowed to free all political detainees.

The six men walked free to tearful relatives waiting outside Kober Prison in Khartoum North.

Most of them are believed to have been held for more than two months in connection with a conference in Uganda in January, which led to a charter for toppling Bashir's 24-year regime using both armed and peaceful means.

Farouk Abu Issa, who heads the opposition alliance of more than 20 parties, could not be immediately reached for comment.

The U.S.-based Human Rights Watch


... dedicated to bitching about human rights violations around the world...


had called in February for the tossed in the clink
Drop the gat, Rocky, or you're a dead 'un!
opposition party members to be charged or freed.

Mashood Adebayo Baderin, the U.N.'s independent expert on human rights


When they're defined by the state or an NGO they don't mean much...


in Sudan, also expressed concern


...meaning the brow was mildly wrinkled, the eyebrows drawn slightly together, and a thoughtful expression assumed, not that anything was actually done or indeed that any thought was actually expended...


about the "detention of political opposition figures and other individuals" by the national security service.

In a speech opening a new session of parliament on Monday, Bashir said all political prisoners would be freed as the government seeks a broad political dialogue, a move welcomed by the opposition as tensions ease with South Sudan.

Posted by: Fred || 04/03/2013 00:00 || Comments || Link || E-Mail|| [285 views] Top|| File under: Govt of Sudan
Africa North
Egypt Launches Fresh Probe against Popular Satirist
[An Nahar] Egypt's prosecution is probing complaints of "threatening public security" against popular satirist Bassem Youssef, who is already on bail facing charges of insulting the president and offending Islam.

Judicial sources and Youssef said the public prosecutor ordered the probe on Monday following a complaint by a lawyer. The state security prosecution, which handles national security cases, will conduct the investigation.

"A new complaint against me has been referred to state security prosecution, for spreading rumours and false news, and disturbing public tranquility after the last episode," Youssef wrote on Twitter.

"It seems they want to drain us physically, emotionally and financially," he added.

The prosecutor also ordered an investigation into complaints against two journalists over a television program that discussed Youssef's case, a source from the prosecutor's office said.

One of the journalists, Shaimaa Aboul El Kir, who works as a Middle East consultant for the New York-based Committee to Protect Journalists, said she was being investigated for an interview in which she defended Youssef.

"I attended Youssef's questioning and then did an intervention on television. They (the complainants) consider what I did as a 'disturbing to public security'," she told AFP.

Prosecutors are also investigating Jaber al-Qarmuti, the anchor El Kir spoke to on the show aired by the private television channel ONTV.

Judicial sources said Youssef is being investigated along with the head of the CBC television channel which airs his weekly program Albernameg (The Show), which is modeled on Jon Stewart's satirical The Daily Show.

The complaint against them appears to accuse Youssef of stoking criticism of Islamists and obliquely calling for a "civil war".

Posted by: Fred || 04/03/2013 00:00 || Comments || Link || E-Mail|| [275 views] Top|| File under: Arab Spring
Africa Subsaharan
Central Nigeria Ethnic Violence Kills 19, Displaces 4,500
[An Nahar] Weekend attacks on three communities in volatile and ethnically divided central Nigeria have left 19 people dead and displaced some 4,500 others, a local official said on Tuesday.

"From the

corpse count

we've compiled, 19 people including

women and kiddies

were killed by

gunnies

we suspect to be Fulani herdsmen in attacks on three communities on Saturday night through Sunday," local government official Kumai Badu told Agence

La Belle France

Presse of the violence in the Kaura district, a remote area of Kaduna state.

He added that some 4,500 were displaced and two camps had been set up to house them.

The attacks were believed to be reprisals in a dispute involving mainly

Moslem

Fulanis and the mostly Christian Atakar ethnic group.

Fulanis in the area tend to be nomadic herdsmen, while Atakar are mainly farmers. Land disputes often flare-up between the two groups.

Southern Kaduna state, where the attack occurred, is located in the Middle Belt region dividing Nigeria's mainly Christian south and its mostly

Moslem

north.

Posted by: Fred || 04/03/2013 00:00 || Comments || Link || E-Mail|| [279 views] Top|| File under:
Bangladesh
Plainclothes cop savaged
[Bangla Daily Star] Jamaat-Shibir men, in a manifestation of continued brutality, again pounced on a policeman and thrashed his head with bricks in Chirirbandar of Dinajpur during the hartal


... a peculiarly Bangla combination of a general strike and a riot, used by both major political groups in lieu of actual governance ...


hours yesterday.

A severely injured Abdus Sabur, a district intelligence officer of the special branch of police, was first taken to Dinajpur Medical College Hospital and then transferred to Rangpur Medical College Hospital (RMCH) as his condition deteriorated.

A brain scan showed that Sabur had suffered a small haemorrhage and multiple fractures in the head, Asif Ferdous, indoor medical officer of RMCH, told The Daily Star.

"We will keep him under observation."

Around1500 to 2,000 youths of the Jamaat-e-Islami
...The Islamic Society, founded in 1941 in Lahore by Maulana Sayyid Abul Ala Maududi, aka The Great Apostosizer. The Jamaat opposed the independence of Bangladesh but has operated an independent branch there since 1975. It maintains close ties with international Mohammedan groups such as the Moslem Brotherhood. the Taliban, and al-Qaeda. The Jamaat's objectives are the establishment of a pure Islamic state, governed by Sharia law. It is distinguished by its xenophobia, and its opposition to Westernization, capitalism, socialism, secularism, and liberalist social mores...
and its student wing Islami Chhatra Shibir


... the student wing of the Jamaat-e-Islami Bangladesh...


blocked the Dinajpur-Parbatipur road at Hajirmor in Chirirbandar around 11:00am, witnesses said. The Jamaat-Shibir men were armed with sticks and brick chips.

Some of them attacked two motorcyclists and damaged their vehicles.

Hearing about the gathering, constable Shahadat Hossain took Sub-inspector Abdus Sabur on his

cycle of violence

and drove to the spot around 11:20pm, said Debdas Bhattacharya, superintendent of police (SP) in Dinajpur, adding the two were in plainclothes.

Identifying them as

coppers

, the marauding youths attacked the

cycle of violence

and swooped on the two, said a police source. Shahadat abandoned his vehicle and

bravely ran away

. Sabur was left there in a helpless state.

The mob beat him up until he collapsed on the ground. It went on hitting him on the head with broken pieces of bricks, witnesses said.

The assailants then set fire to the

cycle of violence

.

Even when the SI passed out, profusely bleeding from the head, six to seven Shibir men continued striking him on the head with bricks, local people said.

Everything happened in five to seven minutes before 25 armed

coppers

, who were on patrol about two kilometres from the scene, hurried to the scene and dispersed the attackers, firing rubber bullets. Constable Shahadat had informed the police team about the attack on Sabur.
Posted by: Fred || 04/03/2013 00:00 || Comments || Link || E-Mail|| [294 views] Top|| File under: Jamaat-e-Islami
Bangladesh Arrests Three Atheist Bloggers
[An Nahar] Bangladesh police have enjugged
Keep yer hands where we can see 'em, if yez please!
three atheist bloggers for allegedly defaming Islam and the Prophet Mohammed, police said Tuesday, amid calls from religious fundamentalists for an Internet crackdown.

The arrest of the three, who were paraded in handcuffs at a news conference, followed pressure from Islamists who have organised a march from all over the country to the capital to demand the death penalty for atheist bloggers.

"They have hurt the religious feelings of the people by writing against different religions and their prophets and founders including the Prophet Mohammed," said deputy commissioner of Dhaka police, Molla Nazrul Islam.

The three could face 10 years in jail if convicted under the country's cyber laws which outlaw "defaming" a religion, Islam said.

He denied the arrests were linked to the planned march to Dhaka set for Saturday.

Home Minister Muhiuddin Khan said the three arrested men were among 84 "atheist bloggers" named in a list handed over by an Islamist group to a government panel probing alleged blasphemy against Islam on the Internet.

"The arrests were made on primary information" and further investigation is underway, Khan said, adding the government would act toughly to prevent any attempt to upset "communal harmony" via the Internet.

There has been vociferous debate between staunch atheists and fundamentalists in Bangladesh's blogosphere and on social media for years, but it took a deadly turn in February when an atheist blogger was murdered.

Posted by: Fred || 04/03/2013 00:00 || Comments || Link || E-Mail|| [373 views] Top|| File under:
Train forced to derail; 30 hurt; 17 Shibir men held
[Bangla Daily Star] At least 30 passengers

were maimed

as six compartments of a Chittagong-bound train from Dhaka derailed in Comilla after unidentified people removed several fishplates from the railway tracks, nearly an hour before the beginning of yesterday's hartal


... a peculiarly Bangla combination of a general strike and a riot, used by both major political groups in lieu of actual governance ...


The daylong shutdown, enforced by the BNP-led 18-party alliance and Shibir, was marked by vandalising of vehicles, cocktail blasts and arson attacks across the country.

More than 50 people

were maimed

in

festivities

between pro-hartal activists, police and ruling party men in Dinajpur, Narayanganj and Joypurhat districts.

With yesterday's shutdown, the alliance has enforced hartals for 17 days since January 31 this year.

At Chirirbandar in Dinajpur, Jamaat-Shibir men in a show of sheer brutality thrashed the head of a policeman with bricks and injured 13 of his colleagues, witnesses and police said.

Critically injured Abdus Sabur, on-duty district intelligence officer of the Special Branch of police, was undergoing treatment at Rangpur Medical College Hospital.

A clash between cops and Jamaat-Shibir activists ensued following the attack. Three activists sustained rubber-bullet wounds in police firing.

Meanwhile,


...back at the alley, Slats grabbed his rosco...


Shibir enforces a dawn-to-dusk shutdown in Rajshahi and Rangpur divisions today demanding the release of its chief Delwar Hossain.

The ongoing HSC and equivalent examinations, however, will remain out of the purview of the hartal, said an unsigned email from Shibir.

Six compartments and the locomotive of the Chittagong-bound Turna Nishitha Express veered off the railway tracks at Shrimantapur in Comilla Sadar (South) upazila around 4:35am, 10 minutes after it left Comilla railway station, reports a correspondent.
Posted by: Fred || 04/03/2013 00:00 || Comments || Link || E-Mail|| [281 views] Top|| File under: Jamaat-e-Islami
Caucasus/Russia/Central Asia
Report that Ingush leader gave money to terror chief called 'a provocation'
The leader of Russia's republic of Ingushetia calls an accusation that the republic's prime minister has paid money to an Islamic terrorist militant leader "a provocation."

Speaking to reporters in Ingushetia's capital, Magas, Yunus-Bek Yevkurov said that an interview that a former Islamic terrorist militant gave to Russia's state-controlled television channel must be associated with Ingushetia's leadership election scheduled for September.

In the interview, aired on March 31, the man claimed that the leader of the region's Islamic insurgency, Doku Umarov, gets $1 million every month from Ingush Prime Minister Musa Chiliyev to secure personal protection from attacks.
Posted by: ryuge || 04/03/2013 00:00 || Comments || Link || E-Mail|| [293 views] Top|| File under:
Europe
Two Dutch sarin suspects held longer
[News24] The judge said there was insufficient evidence to hold two female suspects beyond Friday. The men can be held for a further 14 days.

The four, three Dutch citizens and a joint Dutch-Turkish national, were arrested last Friday following a tip-off to police that they may have been trying to sell sarin.

Prosecutor's office spokesperson Cindy Reijnders said that even though neither sarin nor any other nerve agent has been found, prosecutors have "strong evidence" that the suspects may have had the deadly chemical in their possession.

That evidence includes transcripts of phone taps conducted last week.

Two of the suspects were arrested as they were about to start digging in the field close to Maastricht.

Police then spent three days painstakingly excavating 400m² of the field to a depth of a metre but found no trace of sarin.

Police also searched the homes of the suspects but found no trace of any sarin.
Posted by: Besoeker || 04/03/2013 00:00 || Comments || Link || E-Mail|| [267 views] Top|| File under:
India-Pakistan
Militants gouge out both eyes of Army jawan in Jammu and Kashmir
An Army jawan, with both of his eyes gouged out, was found unconscious in a nullah near Chowki Choran on the Jammu-Poonch highway near Akhnoor this morning.

Identified as Rakesh Dutt, son of Kuldeep Raj and a resident of Lam in border Rajouri district, he was posted with 11 Rashtriya Rifles in Kishtwar. Married nearly three years ago, he also had a two year old daughter, said his aunt Neelam Sharma.

After having spent a month long leave at home, he had left for Kishtwar on March 31 to rejoin his unit, she said. His younger brother Mukesh is also in the Army, she added.

The police personnel, who brought him to the Government Medical College Hospital here, said that they received call from passersby about an army jawan lying in a nullah in an injured condition.

The police have registered a case in the matter.

Posted by: john frum || 04/03/2013 09:58 || Comments || Link || E-Mail|| [268 views] Top|| File under:
Two traffic policemen shot dead, one hurt
[Dawn] A traffic police officer and a constable were killed in a gun attack on a traffic police post near the Lasbela intersection that also left their two colleagues

maimed

on Monday, officials said.

They added that two men riding a

cycle of violence

pulled up near the Lasbela police post and one of them walked up to the officials standing outside the facility.

"He pulled out a pistol and fired multiple shots at them before speeding away with his accomplices," said an official at the Soldier Bazaar

cop shoppe

.

"The firing left 39-year-old Assistant Sub-Inspector Mohammad Shakeel, 36-year-old Section Officer Riaz Ahmed, 40-year-old Head Constable Feroze Khan and 31-year-old Constable Naveed Khan

maimed

."

They were rushed to the Jinnah Postgraduate Medical Centre where ASI Shakeel and HC Feroze died during treatment, said the duty officer.

The police said the incident appeared similar to the recent targeted attacks on police officials. "Traffic officials are a soft target," said Soldier Bazaar SHO Inspector Irshad Soomro.

Two bodies found in Lyari
In Lyari, two bodies were found, police said.

An official at the Baghdadi

cop shoppe

said that one of the victims was found in an area along Shah Abdul Latif Bhitai Road near Kausar Masjid in Moosa Lane area.

"He was later identified as 16-year-old Jameelullah, who was a resident of the Lea Market area," said the official.

He originally hailed from Qilla Abdullah in Balochistan



...the Pak province bordering Kandahar and Uruzgun provinces in Afghanistan and Sistan Baluchistan in Iran. Its native Baloch propulation is being displaced by Pashtuns and Punjabis and they aren't happy about it...


and worked here at a hotel, he added.

However,


some men learn by reading. A few learn by observation. The rest have to pee on the electric fence for themselves...


the police official said the people and the motive for the killing were not yet clear.

The other body was found in Lea Market near the Nawab Muhabbat Khan area along the Bantva Street, the police said.

The victim, who remained unidentified, was hit by a bullet in the head, the police said.

The body was moved to the Edhi morgue after medico-legal formalities at the Civil Hospital Bloody Karachi


...formerly the capital of Pakistain, now merely its most important port and financial center. It is among the largest cities in the world, with a population of 18 million, most of whom hate each other and many of whom are armed and dangerous...


for want of identification.
Posted by: Fred || 04/03/2013 00:00 || Comments || Link || E-Mail|| [342 views] Top|| File under:
Iraq
Two Engineers Killed in Attack on Iraq Gas Field
[An Nahar] Gunmen killed two Iraqi engineers,

maimed

a third and kidnapped another when they attacked a camp near a gas field run by a South Korean firm in Iraq's western desert, officials said on Tuesday.

The attack on the camp, for workers contracted by KOGAS to work on the Akkaz field, occurred at around 10:00 pm (19:00 GMT) on Monday, according to Lieutenant Colonel Mohammed al-Khafaji, the chief of police in the town of Qaim on the Iraq-Syria border.

Mustafa Shawqi, a doctor at Qaim's hospital, confirmed the casualty toll.

The Akkaz gas field, with estimated reserves of 158.6 billion cubic meters (5.6 trillion cubic feet), was discovered in 1992.

In November 2010, Storied Baghdad


...located along the Tigris River, founded in the 8th century, home of the Abbasid Caliphate...


awarded the development project to a joint bid from Kazakhstan's KazMunaiGas and the Korea Gas Corporation (KOGAS) but the Kazakh firm pulled out months later.

Iraq eventually inked a contract with KOGAS to develop the field in October 2011.

Crude oil sales account for the lion's share of government revenues and Iraq currently exports around 2.5 million barrels per day, but it is seeking to raise its gas production in order to boost power generation and cement its role as a global energy supplier.
Posted by: Fred || 04/03/2013 00:00 || Comments || Link || E-Mail|| [289 views] Top|| File under: al-Qaeda in Iraq
Israel-Palestine-Jordan
IAF carries out strikes in Gaza
Cause meet Effect. Effect, Cause. Shake hands like gentlemen, then go to your respective corners until the bell is rung.
For the first time since the conclusion of Operation Pillar of Defense in Gaza, Israel has initiated a strike on Gaza.

Palestinian media reported Tuesday night that the Israeli Air Force carried out a strike against two targets in the Gaza Strip, one on the eastern side of the city and the other in the northern Gaza Strip. The Safa Palestinian news agency reported that Israel bombed a baby milk factory in the al-Shugaya neighborhood.

Palestinian sources claimed no one was injured in the IAF strikes. Moreover, the source stated that all security targets and military installations in the Gaza Strip were evacuated.

A projectile launched from the Gaza Strip exploded Tuesday evening in the Eshkol Regional Council. No one was hurt and no damage caused. Earlier Tuesday two mortars were fired from Gaza toward Israel, but landed in Palestinian territory without any damage. It is still unclear whether it was a Qassam rocket or a mortar shell.
Posted by: Steve White || 04/03/2013 00:00 || Comments || Link || E-Mail|| [271 views] Top|| File under:
Southeast Asia
Indonesia Arrests Suspected Terror Group Bombmaker
[An Nahar] Indonesian police said Tuesday they had tossed in the clink
Drop the rosco, Muggsy, or you're one with the ages!
a man suspected of being the bombmaker in a terror group accused of robbing a jewelery store to fund

myrmidon

activities.

Fajar Sidik, 29, was incarcerated
Don't shoot, coppers! I'm comin' out!
on Thursday in Semarang city, central Java province, national police

front man

Boy Rafli Amar said.

In mid-March police conducted raids in the capital Jakarta and on its outskirts after a robbery at a jewelery store earlier in the month.

They

rubbed out

three suspected

myrmidon

s, arrested four others, and confiscated homemade bombs, firearms, and one kilogram (2.2 pounds) of gold.

Sidik was part of the group and "assembled the pipe bombs and homemade firearms", Amar said, adding that he also provided firearms to several suspected

snuffies

rounded up in recent months.

Posted by: Fred || 04/03/2013 00:00 || Comments || Link || E-Mail|| [306 views] Top|| File under: Jemaah Islamiyah
Abducted Thai marine private found murdered
A marine private from the unit that killed 16 terrorists insurgents in Narathiwat provnice in February was yesterday found gunned down after having been abducted by armed men on Monday night.

Authorities found the body of Pvt Ma-ila Tohlu, 24, near a mosque in Bacho district at 8:30 p.m. last night. Security officials said his head and body were riddled with bullet holes but there were no signs of torture. Witnesses saw terrorists insurgents kick his body out of a pickup truck.

Pvt Ma-ila had been abducted from his house in Rueso district. The private, who had allegedly been a member of an terrorist insurgent group, is believed to have tipped off security forces about the February attack in which about 50 terrorists insurgents assaulted a marine outpost.

Pvt Ma-ila was abducted by eight men dressed as soldiers, according to his wife, Dareesa Sorpee. They arrived on a pickup truck at their home at about 7 p.m. on Monday, she said.

Mrs Dareesa told police yesterday the men arrived at the house just after she left to buy groceries in her village. Her husband was in the house with her brother Yakareeya Sorpee. Two men stood guard in front of the house while the other six went inside. One pointed an assault rifle at the head of her brother and demanded to know who the marine was. They tied up Pvt Ma-ila and took him in their pickup truck.

Pvt Ma-ila had been on leave and was spending his time off at home when he was seized. He had been reluctant to leave the house and earlier told his wife terrorists insurgents were seeking revenge against marines from his unit.

An intelligence source said the private was suspected by terrorists insurgents of having been the one who tipped off authorities about rebel movements before their failed attack on Feb 13. The private had allegedly been part of a terrorist militant network in the past and knew about the movements of those who attacked the marine unit.

Meanwhile, two border patrol police were wounded in an explosion on a road in Pattani province yesterday.
Posted by: ryuge || 04/03/2013 00:00 || Comments || Link || E-Mail|| [280 views] Top|| File under: Thai Insurgency
Syria-Lebanon-Iran
Israeli troops return fire into Syria
[Al Ahram] Israeli tanks fired into Syria on Tuesday after shots were fired at troops in the occupied Golan Heights, a military spokeswoman said, in a further spillover of the Syrian civil war.
"Shots were fired at an IDF (Israel Defence Forces) patrol on the border. No injuries or damage was caused. In response, IDF forces returned precise fire at the source and reported a direct hit," the spokeswoman said.

The U.N. Security Council voiced concern last week about the increasing spillover into the Golan Heights of the civil war being fought between forces loyal to Syrian
Hereditary President-for-Life Bashir Pencilneck al-Assad


Lord of the Baath...


and rebels trying to topple him.

Earlier on Tuesday a mortar shell fired during fighting between Syrian forces and rebels landed in the Israeli-controlled territory of the Golan Heights, military sources said.

It was unclear whether the gunfire or the shell were deliberately aimed at Israeli forces and the spokeswoman said it was not known whether they were fired by Assad's forces or the rebels.
Posted by: Fred || 04/03/2013 00:00 || Comments || Link || E-Mail|| [283 views] Top|| File under: Govt of Syria
Assad Offers Kidnappers Amnesty Deal
[An Nahar] Fighting between rebels and loyalist forces raged in two Damascus


...The capital of Iran's Syrian satrapy...


neighborhoods on Tuesday while shelling of a village near the Syrian capital left four members of a family dead, a watchdog said.

"Fierce battles broke out in the Barzeh district of northern Damascus. Shelling in the area

maimed

five people and caused material damage," said the Syrian Observatory for Human Rights.

The monitoring group later said at least seven people had been killed in the neighborhood, one by a sniper and the others in shelling.

"Clashes also raged in the outskirts of Jobar (in eastern Damascus), next to Abbasiyeen Square," it added, referring to one of the capital's main squares.

Violence has escalated in Damascus in recent weeks as the army battles to push back

hard boyz

seeking to penetrate the capital from enclaves on its outskirts.

Shelling on al-Hajar al-Aswad in southern Damascus killed at least three men and

maimed

more than 20 civilians, the Observatory said.

In Mqailyabeh in Damascus province, large swathes of which are under

bad boy

control, army shelling killed a three-year-old boy, his five-year-old sister, their mother and grandmother, the group added.

Elsewhere in the country, the Observatory said

gunnies

loyal to the Syrian regime had kidnapped passengers from a bus carrying residents of the town of Maaret Masrin, in the northern province of Idlib.

The Observatory -- which relies on a broad network of activists, doctors and lawyers for its reporting -- said at least 78 people had been killed so far on Tuesday.

A day earlier it announced that March was the deadliest month in Syria's two-year conflict, according to its count, with more than 6,000 people killed.

The U.N. says more than 70,000 people have been killed since March 2011, when a protest movement broke out against
Hereditary President-for-Life Bashir Pencilneck al-Assad


Horror of Homs...


Meanwhile,


...back at the pool hall, Peoria Slim had found another sucker...


also on Tuesday, Assad offered an amnesty deal to kidnappers in the war-torn country, giving them 15 days to hand over victims or face a life of hard labor, state news agency SANA said.

Kidnappers who do not release victims within the 15 days will be sentenced to "a life of hard labor", or executed if their victims have been killed or sexually abused, SANA said.

"Anyone who has kidnapped a person for a ransom and deprived him of his liberty for political, financial or sectarian reasons will be sentenced to a life of hard labor," said the decree, according to SANA.

Kidnappers will be "executed if the crime led to the (victim's) death or permanent disability, as well as in case of sexual assault", the decree added.

It promises amnesty to "anyone who has kidnapped a person and sets him free or hands him over to the competent authorities within 15 days of the decree's entry into force", SANA said.

Kidnapping is rife in Syria, where a two-year conflict has left more than 70,000 people dead, according to the United Nations


...aka the Oyster Bay Chowder and Marching Society...


Monitors say money is a key motive for kidnapping, but sectarian attacks are on the rise in a country where the majority of rebels, like the population, are Sunnis, while Assad and several of his close associates belong to the Alawite community.
Posted by: Fred || 04/03/2013 00:00 || Comments || Link || E-Mail|| [303 views] Top|| File under: Govt of Syria
Who's in the News
46
[untagged]
9
Arab Spring
3
Jamaat-e-Islami
2
Govt of Syria
2
Govt of Pakistan
1
Govt of Sudan
1
Commies
1
Hamas
1
al-Qaeda in Iraq
1
Jemaah Islamiyah
1
Taliban
1
Thai Insurgency
1
TTP
Bookmark
E-Mail Me
The Classics
The O Club
Rantburg Store
The Bloids
The Never-ending Story
Thugburg
Gulf War I
The Way We Were
Bio
Merry-Go-Blog
Hair Through the Ages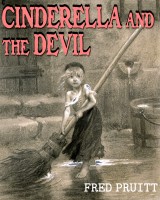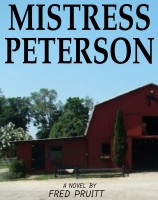 On Sale now!


A multi-volume chronology and reference guide set detailing three years of the Mexican Drug War between 2010 and 2012.

Rantburg.com and borderlandbeat.com correspondent and author Chris Covert presents his first non-fiction work detailing the drug and gang related violence in Mexico.

Chris gives us Mexican press dispatches of drug and gang war violence over three years, presented in a multi volume set intended to chronicle the death, violence and mayhem which has dominated Mexico for six years.
Click here for more information


Meet the Mods
In no particular order...


Steve White
Seafarious
Pappy
lotp
Scooter McGruder
john frum
tu3031
badanov
sherry
ryuge
GolfBravoUSMC
Bright Pebbles
trailing wife
Gloria
Fred
Besoeker
Glenmore
Frank G
3dc
Skidmark
Alaska Paul



Better than the average link...



Rantburg was assembled from recycled algorithms in the United States of America. No trees were destroyed in the production of this weblog. We did hurt some, though. Sorry.
18.232.188.89