Afghanistan
Afghan police: 30 Taliban killed in clashes - Really, trust us
KABUL (AP) — Afghan and foreign troops killed 30 Taliban fighters and wounded 17 others during a series of clashes in southern Afghanistan, while a roadside bomb Tuesday killed the mayor of an eastern capital, officials said.

The joint forces continued to battle with the militants in Dehrawood district of Uruzgan province Tuesday, following overnight clashes when the militants were killed, said Uruzgan's police chief Juma Gul Himat.

Himat's account was impossible to verify independently. Afghan authorities are know to exaggerate their battlefield success.

Southern Afghanistan is the center of the Taliban-led insurgency. Thousands of new U.S. forces will deploy to that region in an attempt to reverse recent Taliban gains following what appeared to be their initial defeat after the U.S. invasion in 2001.

In the eastern Khost province, meanwhile, a roadside bomb Tuesday killed the mayor of the provincial capital and seriously wounded his driver, said Tahir Khan Sabari, the deputy provincial governor.

The mayor of Khost city, Sahki Mirullah, was on his way home from his office when the explosion ripped through his vehicle, Sabari said.

Militants regularly use roadside bombs in their attacks against Afghan and foreign troops in the country. The number of such attacks rose by 30 percent last year, according to NATO figures.

The latest violence came as more than 80 of Afghanistan's neighboring states or military and financial donors attended a one-day conference in The Hague, Netherlands, to brainstorm on how to stabilize the country seven years after the expulsion of the Taliban government.

Afghan President Hamid Karzai and U.S. Secretary of State Hillary Rodham Clinton said Afghanistan would welcome Taliban fighters who reject al-Qaida, embrace peace and pledge to abide by the constitution.

Clinton told the conference that most of the Taliban fighters have allied with anti-government forces "out of desperation" rather than commitment, in a country that has barely made inroads against poverty and lack of development.


Posted by: GolfBravoUSMC || 03/31/2009 11:03 || Comments || Link || E-Mail|| [6459 views] Top|| File under: Taliban
Bomb blasts kill 22 in Afghanistan
At least 22 people, including militants, policemen and civilians, have been killed in separate bomb explosions across Afghanistan.

A suicide bomber attacked a citizen registration office in the government headquarters of Dand district, in southern province of Kandahar, killing nine and wounding eight others, provincial spokesman Zelmai Ayoubi said on Monday.

"In this incident, five policemen and four civilians were martyred," the interior ministry said in a statement. "Two policemen and six civilians were wounded."

The interior ministry blamed the attacks on the 'enemies of Afghanistan', a term used by Afghan officials to refer to Taliban and other insurgents.

A spokesman for the Taliban, Yousuf Ahmadi, called journalists to say his group was behind the attack which he claimed had killed Canadian troops and 30 Afghans.

However, the NATO-led International Security Assistance Force, under which Canadian soldiers serve, said none of its troops were harmed and it was not even certain if any of them were there.

Also on Monday, three policemen and five militants were killed in a roadside bomb in the eastern province of Paktia, which borders Pakistan, the interior ministry said.

The ministry also said that five insurgents were killed on Monday when bombs they were planting into roads in Khost province, also on the Pakistan border, blew up prematurely.

The US, under former President George W. Bush, invaded Afghanistan and removed the Taliban from power in 2001 as it sought to eliminate the terrorists behind the 9/11 attacks, including al-Qaeda leader Osama Bin Laden.

More than seven years later, Bin Laden is still at large and the insurgents are stronger than ever in southern and eastern parts of Afghanistan where they have established control by providing crude government services and basic security.

About 2,200 civilians were killed in attacks and military actions in Afghanistan last year.

US President Barack Obama plans to send another 4,000 troops to Afghanistan in addition to 17,000 extra troops already deployed in a bid to combat Taliban and al-Qaeda extremists.

However, critics are skeptical that his new strategy would curb violence in the war-torn country.

Posted by: Fred || 03/31/2009 00:00 || Comments || Link || E-Mail|| [6464 views] Top|| File under: Taliban
Europe
Europe warms to missile defence as the US cools
Now that BushchimpHitler isn't around to scare the bad guys anymore, they are discovering the benefits of some of his ideas. Like Gitmo, for instance. And Star Wars. Maybe Obama isn't going to be able to charm the bad guys after all.
Posted by: Frozen Al || 03/31/2009 18:17 || Comments || Link || E-Mail|| [6476 views] Top|| File under:
Home Front: WoT
US agrees to release another Guantanamo detainee
The Obama administration has agreed to release another Guantanamo detainee, but officials are not saying yet where he will go.
The Justice Department and lawyers for 38-year-old Aymen Saeed Batarfi have agreed to put his court case on hold while the government looks for a country to take him, according to papers filed in federal court in Washington. Batarfi can restart his lawsuit if he is not delivered to a country acceptable to him within 30 days, according to the terms of the deal that still must be reviewed by a judge.

The U.S. will now work to transfer Batarfi "to an appropriate destination country in a manner that is consistent with the national security and foreign policy interests of the United States and the interests of justice," said Justice Department spokesman Dean Boyd.

Batarfi's lawyer William J. Murphy said he was "very pleased" with the decision. "It's been our position throughout that medical doctors are not to be detained as combatants," said Murphy, who declined to say to which countries Batarfi would like to be sent.


Unless the doc is a jihadi ...

Batarfi's lawyers say the Yemeni doctor was first held by U.S. forces at Bagram Air Base in Afghanistan in late 2001 and transferred to the U.S. naval station at Guantanamo Bay, Cuba, in April 2002.

U.S. officials have worried about sending detainees back to Yemen because of instability there.


What, he's going to make things more unstable in Yemen?

His lawyers say when Batarfi was captured he was on a humanitarian aid mission and not assisting al-Qaida.


Just helping the Widows Ammunition Fund ...

Batarfi's case led a federal judge earlier this year to accuse the Bush administration of hiding evidence. U.S. District Judge Emmet Sullivan said in January that he was forced to delay ruling on whether to free Batarfi because as many as 10 documents of classified information were withheld from the court until recently.

At the time, the judge called the government's conduct unfair and disingenuous.

In past hearings, lawyers had sparred over exactly what Batarfi was doing in Afghanistan when he was caught. His lawyers say he was doing humanitarian work along the Afghanistan-Pakistan border when he was injured and swept up by Northern Alliance forces, which turned him over to the U.S.

However, Justice Department lawyers contend he was at one of al-Qaida's major battles, and not just as a charity worker.


Was he wearing a stethoscope or carrying an AK?

Papers filed last year in the case charge Batarfi twice met bin Laden, the second time at the fierce battle at Tora Bora between U.S. forces and al-Qaida. Bin Laden allegedly asked the doctor to provide medical treatment to wounded fighters, and he agreed.

This article starring:
Aymen Saeed Batarfi
Posted by: Fred || 03/31/2009 00:00 || Comments || Link || E-Mail|| [6462 views] Top|| File under: al-Qaeda
India-Pakistan
Taliban leader vows to attack D.C. "soon"
The top Taliban commander in Pakistan promised an assault on Washington "soon" - one he says will "amaze" the world. "Soon we will launch an attack in Washington that will amaze everyone in the world," Baitullah Mehsud told The Associated Press by phone.

Mehsud also claimed responsibility for Monday's attack on a police academy outside the eastern Pakistani city of Lahore, saying it was in retaliation for U.S. missile strikes against militants along the Afghan border.

One year ago, CBS News security correspondent Bob Orr reported that U.S. intelligence officials were increasingly concerned that Mehsud could eclipse even Osama bin Laden as a threat to America. The U.S. recently announced a $5 million bounty on Mehsud's head. Asked about it, he told the AP he would be happy to "embrace martyrdom."

Mehsud has made voluminous threats against the West for years, as he rose to his current stature as the head of the Taliban in Pakistan, and he gave no apparent specifics in his threat on the U.S. capital on Tuesday, notes CBS News' Sami Yousafzai in Peshawar.
Posted by: ryuge || 03/31/2009 05:58 || Comments || Link || E-Mail|| [6461 views] Top|| File under: TTP
Plot to kidnap and kill leaders: Dawood's aide, four others held
The Western Range police have claimed to have foiled a "major plot" to kidnap and assassinate prominent political leaders in the region with the nabbing of alleged gangster Rasheed Malbari (38) from the neighbouring Kasaragod district of Kerala along with four of his associates.

Others arrested were: Sayaf T.A. (25) and Mohammed Hasim (28) of Kasaragod, Sahib Ibrahim (27) from Kaup in Udupi district of Karnataka and Sahil Ismail Sheik (23) of Thane district in Maharashtra.

Director-General of Police Ajai Kumar Singh said Rasheed was a member of the Dawood gang who took orders from gangster Chota Shakeel. Rasheed was coordinating attempts to disrupt the general elections by kidnapping and perhaps even assassinating prominent political leaders in the fray.

"They were plotting to attack politicians taking advantage of the confusion that generally prevails on the campaign trail," Mr. Singh said. The police suspect that the gang might also have had links with terrorist outfits.

On a tip-off from the State and Central intelligence agencies, a special squad of the Western Range police, intercepted a vehicle coming from Kasaragod at the Talapady check-post on the outskirts of Dakshina Kannada district early on Sunday. The occupants of the vehicle, Sayaf T.A., Mohammed Hasim and Sahib Ibrahim, were nabbed. A pistol and some lethal weapons were recovered from the vehicle.

Their interrogation revealed they were on their way to conduct a reconnaissance trip. The information led to the arrest of Rasheed and Sahil Ismail Sheik from a hideout in Kasaragod.

Rasheed was wanted by the police of several States and Interpol in connection with a string of assassinations and murders allegedly committed by him since 1996. He was suspected of having been involved in the 1998 shootout in Bangalore's K.G. Halli, which led to communal riots. He was also believed to have carried out the 2000 shootout in Bangkok, where rival Chota Rajan was targeted. In 2005, he allegedly killed Chota Rajan's aide Balu Dokre in Kuala Lumpur.

Mr. Singh said Rasheed entered India about nine months ago via Nepal and had been evading the police dragnet. "He recently contacted his handlers abroad who assigned him the task of kidnap for ransom and assassination of prominent political leaders, by raising a local team."

All the arrested were produced before the court and they were now in police custody.

Mr. Singh announced a cash reward of Rs. 2 lakh for the police officers involved in the raid.
Posted by: Fred || 03/31/2009 00:00 || Comments || Link || E-Mail|| [6460 views] Top|| File under: Global Jihad
Pakistani forces claim victory in police academy shootout
Pakistan security forces claimed victory Monday over gunmen who stormed a police academy and unleashed a fierce firefight in which eight police recruits and four attackers died. Television footage showed troops on a rooftop of the main building at the camp near the eastern city of Lahore cheering and firing into the air in joy after a gun battle that lasted half a day.

At least three bearded men put up their hands and surrendered to the small group of security forces and commandos on the rooftop.

Interior ministry chief Rehman Malik said four "terrorists" had been killed and others arrested following the nearly eight-hour siege. "It [was] a planned, organized, terrorist attack. This shows the extent to which the enemies of our country can go," Malik said.

The attack echoed a brazen March 3 assault in the same area on Sri Lanka's cricket team, underscoring the scale of the militant unrest that US President Barack Obama has called a "cancer" that risks killing Pakistan.

Armed with grenades and assault weapons, the attackers shot their way into the camp in what one wounded survivor said was an attempt to kill as many people as possible. Television showed bodies of policemen lying face down on the parade ground, rescuers hurrying casualties away on stretchers, as gunfire and blasts rattled round the compound at Manawan. Officials said the assailants were masked and some were in police uniform, with others in civilian clothes and carrying sports bags.

"They directly targeted us. Suddenly there were bodies all around me," one wounded policeman said on Geo television from his hospital bed.

As the day wore on, security forces took up position on nearby rooftops and fired on the police compound. Helicopters dropped Special Forces members and hovered above the training facility. One chopper was fired upon, without apparent damage. At one stage at least three loud explosions were heard from inside followed by a flash of light and intense gunfire.

Initial estimates on the death toll varied. Security officials told AFP under condition of anonymity that 25 people were dead, while a police officer at the scene put the figure at a minimum of 20.

Health ministry official Mohammad Tariq would confirm only six fatalities, but said more than 100 were injured. "This is not the final figure and we don't know if there are bodies inside the training school," he told AFP.

Police said they arrested a suspect who was found with a hand grenade at a cemetery close to a nearby helipad.

Salman Taseer, the governor of Punjab province which includes Lahore, said there were eight to 10 attackers, although other officials cited up to 12 and witness accounts said five or six initially blew their way inside. "Four people started firing, and others went into the building," he said. "They were wearing masks. They changed and refilled their magazines." Malik suggested home-grown terror movements were to blame.

"The question is - from where they are getting grenades, guns and rocket launchers in such a large number?" he told Geo.

The latest attack follows the coordinated assault on the Sri Lankan cricket team, which also involved multiple gunmen with grenades and assault rifles. Eight Pakistanis were killed and seven Sri Lankan squad members injured - but their assailants walked away.

Officials said it bore the hallmarks of the November 2008 siege in India's financial capital of Mumbai, blamed on Pakistani militants, which killed 165 people.

Indian officials condemned the latest attack, saying it threatened security across the region and its military was on alert for any "spillover." "We are deeply concerned. We condemn these terror attacks, we condemn all terror attacks and we offer our sympathies to the government and the people of Pakistan," Home Minister Palaniappan Chidambaram told reporters.
Posted by: Fred || 03/31/2009 00:00 || Comments || Link || E-Mail|| [6475 views] Top|| File under: al-Qaeda in Pakistan
Entrances, exits being strictly monitored in Mohmand
Security forces are strictly monitoring all the entrances and exits leading to and out of Mohmand Agency while political administration's manhunt operation against militants is underway in lower Mohmand since late Monday.

According to sources, security forces have setup several check posts in tehsils Penediali, Safi, Muhammad Gut and others located in lower Mohmand agency.

Keeping in view the fragile law and order situation in agency, political administration imposed curfew in the evening on Monday, sources said.

Tribal leaders have voiced cancers over placement of check posts in lower Mohmand agency saying, "This act aims at bothering tribal people so it should be reversed straightaway."
Posted by: Fred || 03/31/2009 00:00 || Comments || Link || E-Mail|| [6464 views] Top|| File under: Govt of Pakistan
Five soldiers among seven killed in Bannu Pakaboom
Seven people, including five Army soldiers, were killed and nine others sustained injuries when a suicide bomber rammed his explosive-laden car into a military convoy near a filling station on the Bannu-Miramshah Road on Monday. However, military spokesman and Inter-Services Public Relations (ISPR) Director-General Maj-Gen Athar Abbas said the explosion was caused by an improvised explosive device (IED) planted in a roadside car.

The dead also included an Assistant Engineer of Radio Pakistan Razmak station, Basharat Afridi, and a lady travelling in a passenger coach.

The military convoy was on its way to Miramshah, the headquarters of the militancy-hit North Waziristan Agency, from Bannu when it came under attack near an abandoned security check-post known as Mirzael post, located near a filling station.

Officials told The News that the suicide bomber had parked the explosive-laden car right in the middle of the road and rammed it into the military convoy when it arrived at the scene.

According to sources, the soldiers first asked the driver of the white-colour car to remove it from the road for the convoy to pass. They said the driver sat in the car, switched it on and rammed it into the military convoy, causing a huge blast.

A double-cabin pick-up truck of the convoy was completely destroyed in the blast, while another vehicle was slightly damaged.

According to the sources, four soldiers travelling in the pick-up truck died on the spot, whereas another succumbed to his injuries at the Combined Military Hospital in Bannu. The dead soldiers were identified as Hazrat Shah, Altaf Hussain, Akhtar Jamshed and Gulzar.

Nine other people, including five soldiers, sustained injuries. The injured soldiers included Sajid, Abdul Khaliq, Mukhtiar, Rahmat and Imran were taken to the military hospital.

Eyewitnesses said the soldiers, after the attack on the convoy, opened indiscriminate fire that caused bullet injuries to five people, including a woman, travelling in a passenger coach from Peshawar to Miramshah.

Basharat Afridi of Radio Pakistan Razmak station and the woman later succumbed to their injuries.

Some of the injured, identified as Azeemuddin, Iftikhar, Imran and Anwar Khan, were admitted to the Bannu district headquarters hospital.

The road was closed for traffic after the incident but was re-opened when the dead and injured were shifted to hospital.

No militant group has so far claimed responsibility for the attack, but there were rumours that it could be a reaction to the recent drone attack on Janikhel village of FR Bannu, where two persons -- a local militant commander and his Arab 'guest' -- were killed.
Posted by: Fred || 03/31/2009 00:00 || Comments || Link || E-Mail|| [6467 views] Top|| File under: TTP
Pakistan says arrested suspect in police school attack is Afghan national
(Xinhua) -- A suspect arrested in the police school attack in Pakistan's Lahore city is a Afghan national, said Advisor on Prime Minister's Interior Rehman Malik on Monday evening.


Looked more like a Chechen to me, but who am I to tell?


After interrogations, one arrested man belongs to the eastern Paktika province of Afghanistan and three other suspects have been taken into custody for questioning, Malik told a press conference in Lahore.


If he's a Pashtun where's his turban?


A bearded man was arrested when he was seen heading to military helicopters outside the police training school, on which unidentified gunmen armed with assault rifles and grenades made a violent attack. The police recovered two hand grenades from the suspect.


The while waving their guns around like extras in an Ed Wood movie and then kicking the crap out of him on BBC...


Malik confirmed that four terrorists have been killed and the others have been arrested, but he did not give exact figure of the gunmen as well as the figure of casualties in the attack.


My guess is that they're not certain of either. For that matter, they're probably not sure how many of themselves there are.


There is still conflicting reports on the casualties. Earlier reports said at least 25 people were killed and 90 others injured when the masked gunmen attacked the police.
"Here, Mahmoud! Put these here perps in a cell!"
"Should I take their masks off, chief?"
"The commissioner said to leave them on until he gets here!"
Malik said that the attack was planned in northwestern Pakistan' s South Waziristan tribal region, adding that militants in tribal areas receive training from across the border.


"Certainly not on our side of the border!"


A high-level committee has been formed to probe the terror attack in Lahore, which will present its reports within three days.

Posted by: Fred || 03/31/2009 00:00 || Comments || Link || E-Mail|| [6462 views] Top|| File under: al-Qaeda in Pakistan
Iraq
Terror group turns to new tactics in Iraq
A previously less visible terror group has replaced al-Qaida in spearheading attacks on U.S. troops in Iraq.

Armor-piercing hand grenades have appeared in the Diyala provincial capital of Baquba, disrupting the relative calm that has held in the key Iraqi city for months.


The RKG-3 -- a Russian acronym for handheld shaped charge grenade -- weighs just a bit more than 2 pounds and looks like a World War II German "potato masher," with a stem/handle for throwing and the detonator and explosive charge attached to one end.

Nine times since the beginning of February, RKGs have been thrown at American troops by a Sunni extremist organization, and more attacks are expected. In one week, five soldiers from Bravo Company, 1st Battalion, 5th Infantry Regiment, survived such an attack in Baquba while in a Stryker vehicle when the grenade was deflected before detonating.

"Everyone still had their extremities, but the guys exposed (with their upper bodies outside the vehicles in gun and observation positions) were hit with small shrapnel," 1st Sgt. Frank Desario said.

Extremists claiming to be members of a group called Hamas al-Iraq have claimed credit for the attacks. Videos like the one Desario spoke of appeared within hours on YouTube. Like the improvised explosive device attacks of earlier years, the extremists film their handiwork and post it on the Internet to boost terrorist credentials, garner funding from extremist supporters in the region and beyond and possibly recruit new members.

Hamas al-Iraq is a Sunni nationalist group once part of the 1920s Revolutionary Brigade that was formed by former officials and military officers of the Saddam Hussein regime. In what form the separation of the two has taken and to what degree there may be cooperation between them is still a matter of conjecture, U.S. sources said.

Sources said the 1920s Revolutionary Brigade, formed to combat the U.S. occupation following the toppling of Saddam's regime, was part of the 2006-2007 Sunni rebellion against al-Qaida in Iraq and that an unwritten truce developed between it and U.S. forces in Diyala in the fight against a common enemy.

Al-Qaida in Iraq, although still operating in the province, has been seriously degraded by U.S. and Iraqi Security Forces operations, and perhaps the brigade is again specifically targeting Americans, according to one theory.

"They supported the coalition forces against AQI -- an enemy-of-my-enemy scenario -- but still look at us as occupiers," a U.S. officer said.

True, American troops are leaving. U.S. President Barack Obama is pulling all but 30,000 to 50,000 troops out of Iraq by the end of August next year. Those remaining soldiers will continue to train Iraqi counterparts and aid in counter-insurgency operations until the end of 2011 -- the date specified for complete withdrawal under the Status of Forces Agreement signed last year between the governments of U.S. President George W. Bush and Iraqi Prime Minister Nouri al-Maliki.

It is also true that the 140,000-plus U.S. troops in the country now will withdraw from installations in all cities, towns and villages to large bases in less populated areas by the end of June as stipulated by the agreement.

Violence is at its lowest levels since 2005. Iraqi Security Forces are in the lead on operations and more capable of handling their security. But the war against terrorists and extremism is not over.

"Well, we're leaving," a U.S. contract police trainer in Baquba said. "Maybe they (the grenade throwers) want to give us one last kick in the ass."

In the beginning of the American post-Saddam occupation, there were the IEDs, planted beneath and alongside roads. In quick succession came the Explosively Formed Projectiles that penetrate armor -- car bombs, suicide vests, booby-trapped houses, sticky bombs attached to vehicles and even the short-lived Improvised Rocket Assisted Mortar, a sort of flying IED. Extremists supplemented them with occasional rocket and mortar attacks. Now the RKG, used in other parts of the country on a less-than-regular basis, have made their way to Diyala.

U.S. forces here in the region are confident the extremist cell responsible will be rolled up.

"They're motivated; oh, they are motivated right now," 1st Lt. Todd Kluttz said of Bravo Company soldiers. "You hurt somebody's buddy, and they become very vigilant."
Posted by: GolfBravoUSMC || 03/31/2009 16:01 || Comments || Link || E-Mail|| [6471 views] Top|| File under:
UK troops begin Iraqi withdrawal - Hand over Basra to US


British forces have begun their official withdrawal from Iraq after the UK's commander in the south of the country handed over to a US general. Major General Andy Salmon has transferred authority for what will become Multi-National Division South to US Major General Michael Oates. The generals' pennants were raised and lowered in a handover ceremony.

Most of Britain's 4,000 troops will leave by 31 May, the official end-of-combat date. About 400 will stay after that, either in HQ roles or to train the Iraq Navy.

A Royal Marine band from Plymouth played as the Marines' flag was lowered in the ceremony at Basra airbase and replaced with the standard of the US Army's 10th Mountain Division. Britain's Maj Gen Andy Salmon then shook hands with his American successor and embraced him.

In a speech at the handover ceremony, Air Chief Marshal Sir Jock Stirrup, the Chief of Defence Staff, paid tribute to the troops who had served in Iraq. "This occasion is about the countless numbers of young men and women from the far flung corners of the US and and the various reaches of the British Isles, who have together striven here with such dedication, with such commitment, and such courage, over so long a period," he said.

"We remember particularly at such a time those who paid the ultimate price in this endeavour, those who suffered injury and disablement, in order that we might get to this point today."

Since the 2003 invasion, 179 British personnel have lost their lives in Iraq.

The head of coalition forces in Iraq, US General Ray Odierno, expressed his gratitude to British forces and public in a speech. "I am grateful not only for the outstanding accomplishments of the brave troopers of the UK, but for the courage and selfless dedication of all the UK forces who served in Iraq, and for the unwavering commitment of the British people in the cause of liberty around the world."

Before he took formal control, Maj-Gen Oates said the US "gladly" accepted the responsibility. "The citizens, elected government and security forces of Basra can expect our full co-operation and support. We look forward to the opportunities of service to the Iraqi people, and forging our new relationships here in Basra," he said.

Maj Gen Salmon says much has been achieved over the past six years. He told BBC Radio 4's Today programme that the work of British forces had changed the lives of ordinary Iraqis.

"For those who are old enough to realise, and compare it with the past gloom of Saddam's era, they look back to 30 years ago and say 'We're seeing stability that we haven't had before; we're seeing levels of freedom that we haven't had before'," he said. "We trust the Iraqi security forces. We can see economic investment start to take hold. We just had safe and secure free fair and an open set elections which have now been ratified and we now look to the future with considerable amounts of optimism."

The US role in southern Iraq will be slightly different, focusing more on training the Iraqi police, and keeping open the supply route between the south and Baghdad.

The BBC's defence correspondent Caroline Wyatt says US soldiers are now a visible presence in Basra, with British troops handing over many of the buildings and duties at the camp as they pack up after six years in Iraq.

But Lt Colonel AJ Johnson, the American taking over the job of liaising with the Iraqi Army at Basra Operations Centre, says there will not be much difference in the US approach in Basra - which means ensuring the Iraqi Army and police remain the most visible presence on the streets. Lt Col Johnson told the BBC: "The bottom line, the aim of the transition itself is to make sure it's seamless and that there's generally no perception that the US army is here and they are going to do things different than the British did when they were here."

Maj Gen Salmon said he did not regret that the British forces were leaving Basra before a credible police force was working in the city. "I don't think I have got any regrets over that; it's just the way it is. With the forces we have had and the resources we have had, we have concentrated on training the army," he said. "We've trained the 10th division and trained the 14th division. The 10th division has performed really well further north and the 14th division has performed brilliantly over the last year in Basra, so we've got something to be very proud of."
Posted by: GolfBravoUSMC || 03/31/2009 10:35 || Comments || Link || E-Mail|| [6466 views] Top|| File under:
Iraqi Army begins pullout from Baghdad flashpoint after weekend violence
The Iraqi Army began pulling back troops from central Baghdad after deadly weekend violence triggered by the arrest of an anti-Al-Qaeda militia leader on suspicion of murder and extortion. "The situation is stable and we have begun to withdraw our troops from the neighborhood" of Fadhil, said Baghdad military command spokesman Major General Qasim Atta.

US-backed Iraqi forces clashed with anti-Al-Qaeda militants in Fadhil on Saturday and Sunday and ordered militiamen to hand over weapons after fighting erupted following the arrest of Adel Mashhadani.

A local chief of the Sahwa or Awakening Councils of mostly Sunni former insurgents trained and financed by US and Iraqi forces to battle Al-Qaeda, Mashhadani had turned Fadhil into his bastion after clearing it of rebels.

"The area is now under the control of the army," Atta said. "We will no longer give the Sahwa any powers in Fadhil. The army will assume control and the Sahwa will be part of the security services," he said.

Lieutenant Mohammad Jassem told AFP the militiamen will "no longer be able to carry weapons." Mashhadani was arrested on Saturday by Iraqi Special Forces, triggering clashes with his supporters in the impoverished neighborhood in the historic heartland of Baghdad.

Two civilians were killed and 15 other people were wounded in the violence.

Iraqi Army reinforcements, backed by US troops, moved Sunday into Fadhil where fighters were ordered to surrender their weapons or face reprisals.

US helicopters carried out reconnaissance flights overhead while Iraqi soldiers sealed off the district and carried out identity checks, arresting militiamen who refused to hand in weapons.

Residents contacted by telephone on Monday said the army was still blocking access to Fadhil and shops were still closed but calm had returned to the neighborhood.

Mashhadani was arrested along with his aide Salman Kadduri over allegations of murder and extortion and for what Atta described as "violating the Constitution." "There are 80 civil suits against him for murder and extortion," Atta said on Sunday. "We also have information that Mashhadani heads the military branch in Fadhil of the [banned] Baath party" of Saddam Hussein, he added.

The Sahwa, known as Sons of Iraq by the US military, played a crucial role in driving Al-Qaeda fighters from Baghdad and other areas of Iraq, dramatically reducing levels of violence across the country. The Shiite-led government has said 20 percent of the estimated 100,000 Sahwa would be integrated into the security forces and pledged to provide the others with state jobs or vocational training.

But the weekend violence - the worst in Baghdad in nearly a year - has triggered fears of new confrontations between the government and the militia as Sahwa leaders slammed the arrest of Mashhadani.

"We are leaders, not normal citizens," said Abu Takwa al-Nedawi, who heads the local Sahwa branch in Baquba, the capital of the restive Diyala Province. He insisted that security forces should have reached an agreement to go and arrest Mashhadani, rather than "attack his home the way they did."

"The government must remember that without the Sahwa there would not have been any security in Iraq and that the government would have been unable to eradicate Al-Qaeda."

Sheikh Ali Hatam Suleiman, a militia leader from the Anbar Province west of Baghdad, echoed Nedawi. "Why did the government have ties with Mashhadani and why did they make a Sahwa leader out of him if they had something against him?" asked Suleiman. "Arresting him will trigger a climate of mistrust between the government and the Sahwa," he warned.
Posted by: Fred || 03/31/2009 00:00 || Comments || Link || E-Mail|| [6460 views] Top|| File under:
Israel-Palestine-Jordan
Time reveals details of Sudan strike
Israeli sources quoted Tuesday by Time magazine revealed that the January attack on a convoy of trucks carrying weapons bound for Hamas through Sudan was carried out by "dozens of aircraft."

According to the sources, the strike consisted of two runs by F-16 bombers, with F-15 fighter planes also on hand in order to provide a quick response in case Sudanese or other enemy aircraft decided to attack the squadron. After the initial bombing run, the sources said, drones flew over and filmed the burning 23-truck convoy. When the footage showed that it had not been completely destroyed, the F-16s were dispatched for a second pass. The report said that the aircraft refueled over the Red Sea.

Sources quoted by the report denied that US aircraft had been involved in the strike. "The Americans were notified that Israel was going to conduct an air operation in Sudan, but they were not involved," a source was quoted as saying. He also denied reports that the raid had been one in a series of such attacks on Iranian arms shipments.

According to the report, the strike was a "warning" to Iran and a show of intelligence capabilities and daring in carrying out such an operation far from Israel's borders.

The attack, the report said, came after the Mossad was tipped off by an informant, who said that Iran was planning a shipment of 120 tons of weapons and explosives, including Fajr 3 rockets and anti-tank missiles. "The Israelis had less than a week to pull this all together," a source was quoted as saying.

The Sudan smuggling route had been used before, the source said, but never for such a large delivery. "This was the first time that the Iranians had tried to send Hamas a shipment this big via Sudan - and it is probably the last," he said, adding that several Iranians were among those killed in the raid. "No doubt the Iranians are checking back to see who might have leaked this to the Israelis."

The report also quoted a Hamas official who confirmed that there was an arms convoy headed for Gaza through Sudan but claimed that there were only 15 trucks containing far fewer weapons than earler reports claimed. He said that Israel was "trying to overplay the quantity" in order to justify its decision to thwart the delivery.

A Hamas "security official" told Time that the destruction of the convoy was not a serious setback for his organization. "We have our own 'home delivery' set-up for weapons," he said, citing the Beduins who were still smuggling arms in large quantities through the network of tunnels linking the southern Gaza Strip to the Sinai Peninsula.
Posted by: tu3031 || 03/31/2009 11:29 || Comments || Link || E-Mail|| [6463 views] Top|| File under:
Southeast Asia
Rebels set time for beheading
ISLAMIC militants holding three Red Cross workers say they will behead one hostage on Tuesday afternoon if the Philippine military does not cede control of an entire island, a government official said.


"And it'll all be your fault!"


Abu Sayyaf rebels told negotiators a tactical retreat from parts of Jolo island in the south would not be enough to save the lives of the three International Committee of the Red Cross (ICRC) captives. The militants seized ICRC staff Mary Jean Lacaba of the Philippines, Andreas Notter of Switzerland and Eugenio Vagni of Italy in mid-January while they were on a humanitarian mission. Pope Benedict XVI later on Monday urged the militants to free the workers, the Vatican said in a communique.


And we know how well that always works.


The pontiff 'wants to raise his voice and urge that humanitarian sensibility and reason prevail over violence and intimidation,' the statement said. 'The Holy Father... asks for their release and calls on the authorities to favour a peaceful outcome to the tragic situation,' the communique said.


Violence and intimidation are kinda the essence of Abu Sayyaf...


The rebels' new demand was relayed late on Sunday, just hours after the military and police pulled back from a jungle area where they had cornered some 120 militants and their three hostages, Interior Secretary Ronaldo Puno said. The pull-back left the rebels in control of five towns and 140 sq km of the island, the government said.


If they're gonna chop the hostages' heads off then a military operation against them isn't gonna make things worse, is it? So they might as well move in with sufficient force to either wipe out the whole 120 bad boyz or at least make them wish they'd gone into another line of work.


But, said Mr Puno, Abu Sayyaf's council of leaders now wants all security forces to abandon existing bases, leaving the province's half a million residents 'completely unprotected' from the rebels. 'They demanded new repositionings,' Mr Puno said, adding that the military camps have been in Jolo for decades.


That's what you call an unreasonable demand, so go ahead and kill them all...


He said the rebels had set a 2.00pm (0600 GMT, 2pm Singapore time) deadline on Tuesday for the government to comply, or they would behead one hostage. Mr Puno said the Abu Sayyaf wants troops restricted in 'one small corner' of the island, where they will be highly vulnerable and unable to protect civilians. 'Frankly, we are very disheartened by these new demands that clearly are impossible to meet,' Mr Puno told reporters. 'We would like to appeal to the (gunmen) to be reasonable.' Mr Puno conceded that it appeared that Abu Sayyaf was in control of the situation by toying with their fears.


Only if you let them. And if the hostages are toast there's no reason to let them.


While the government was prepared to be 'humiliated' to keep the hostages safe, Mr Puno said if the Abu Sayyaf harms hostages that would trigger heavy reprisals. 'We just happen to believe that they're serious and we don't want the hostages to be harmed, but if they harm one hostage, then the situation will obviously change,' he said.


That's what I just said but it doesn't sound like he intends to wipe them out.



Posted by: Fred || 03/31/2009 00:00 || Comments || Link || E-Mail|| [6469 views] Top|| File under: Abu Sayyaf
Sri Lanka
45 LTTE cadre killed, claims military
The Sri Lankan military on Monday claimed that at least 45 cadre of the LTTE, including a "senior Sea Tiger leader", were killed and several others injured in fierce battles on the last stretches of land and sea under control of the Tigers.

The Defence Ministry said troops operating north of Palamathalan to rescue Tamil civilians held in the "No-Fire Zone" breached an LTTE-built earth bund and inflicted heavy damage on the enemy.

Quoting intercepted LTTE communication channels, the Ministry claimed a senior Sea Tiger leader known as Uththaman who commanded the ground battle was also killed.

In subsequent search operations troops found 13 bodies of LTTE cadre along with military items left behind by the fleeing Tigers.

Separately, the Sri Lanka Navy said that during two fierce gun battles that erupted in the seas off Chalai and Mullathivu, it destroyed four Sea Tiger boats, killing 26 Sea Tigers.

The Navy said units of its elite Boat Squadrons intercepted and engaged two clusters of Sea Tiger boats on two separate occasions.

"Three Sea Tiger boats were destroyed in the seas off Chalai around [March] 29th midnight and the other Sea Tiger boat was destroyed in the seas off Mullathivu during the wee hours," it said.

It said enemy transmissions revealed that several LTTE leaders including Maran have been killed. One sailor died and three Navy personnel, including one officer, were injured in the incident.

"Sri Lanka Navy exercises maximum precautions when confronting LTTE Sea Tiger movements in order to maintain zero casualties to Tamil civilians who also use the seas to flee into cleared areas. A well-fortified naval blockade has been put in place to cut off all sea tiger movements in the seas off Nayaru, Mullaithivu, Chalai and Chundikulum. This has forced LTTE Sea Tigers to make desperate attempts at breaking through the naval defences even at the expense of heavy cadre and vessel losses," the Navy said.

Separately, the military said 332 civilians managed reach security forces in Iranamadu.

Meanwhile, pro-LTTE TamilNet charged that the Sri Lanka Army artillery, mortar and long-distance gunfire throughout Sunday killing at least 53 civilians and causing injuries to around 119. Sri Lanka military in the past has denied charges of targeting civilians.
Posted by: Fred || 03/31/2009 00:00 || Comments || Link || E-Mail|| [6468 views] Top|| File under:
Who's in the News
65
[untagged]
7
Govt of Pakistan
4
Hamas
3
TTP
3
al-Qaeda in Pakistan
2
Hezbollah
2
Palestinian Authority
2
Taliban
2
al-Qaeda
1
Lashkar e-Taiba
1
Global Jihad
1
Abu Sayyaf
1
Govt of Sudan
1
Govt of Syria
1
ISI
Bookmark
E-Mail Me
The Classics
The O Club
Rantburg Store
The Bloids
The Never-ending Story
Thugburg
Gulf War I
The Way We Were
Bio
Merry-Go-Blog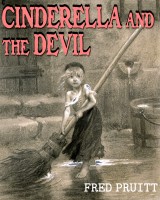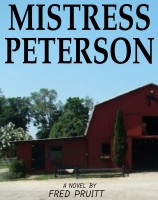 On Sale now!


A multi-volume chronology and reference guide set detailing three years of the Mexican Drug War between 2010 and 2012.

Rantburg.com and borderlandbeat.com correspondent and author Chris Covert presents his first non-fiction work detailing the drug and gang related violence in Mexico.

Chris gives us Mexican press dispatches of drug and gang war violence over three years, presented in a multi volume set intended to chronicle the death, violence and mayhem which has dominated Mexico for six years.
Click here for more information


Meet the Mods
In no particular order...


Steve White
Seafarious
Pappy
lotp
Scooter McGruder
john frum
tu3031
badanov
sherry
ryuge
GolfBravoUSMC
Bright Pebbles
trailing wife
Gloria
Fred
Besoeker
Glenmore
Frank G
3dc
Skidmark
Alaska Paul



Better than the average link...



Rantburg was assembled from recycled algorithms in the United States of America. No trees were destroyed in the production of this weblog. We did hurt some, though. Sorry.
3.235.60.144

Help keep the Burg running! Paypal: