Afghanistan
Islamic Movement of Uzbekistan leader Nusrat reportedly killed in joint strike
The leader for an al-Qaeda linked foreign militant network in Afghanistan has been killed in a joint raid of Afghan and NATO forces, the coalition reported on Tuesday.

Makhdum Nusrat, the chief of the Islamic Movement of Uzbekistan in Afghanistan, was wanted by NATO and the Afghan government, NATO said in a statement.


His name is 'Make-dumb'? How appropriate...

He probably used to like to tell people "it's pronounced 'Make-doom!'".

He was reportedly killed Monday as troops were trying to capture him in the Shirin Tagab district of northern Faryab province, near the border with Turkmenistan.


Ah, an old favorite:

"Hokay Makhdum, drop the rod and git yer mitts in da air!"
"You'll never take me alive, infidels!" [blam] [blam]
"Hokay, have it your way. Open up boys!"
[BLAM] [kaBOOM] "urk!" [THUD] "rosebud" [rattle] [twitch]

The statement described Makhdum as the highest-ranking IMU insurgent operating in the country and accused him of leading attacks against Afghan and foreign troops throughout the northern provinces for the last eight months.

This article starring:
Makhdum Nusrat
Posted by: Shimble Guelph5793 || 03/29/2012 00:17 || Comments || Link || E-Mail|| [391 views] Top|| File under:
"Guardian Angel" Troops In Afghanistan To Watch Over Their Own
WASHINGTON (AP) -- U.S. military commanders in Afghanistan have assigned "guardian angels" -- troops that watch over their comrades even as they sleep -- and have ordered a series of other increased security measures to protect troops against possible attacks by rogue Afghans.


What's the proportion of 'rogue' Afghans these days? 80%?

No. Many simply walk away when they realize they weren't meant for the military life, or kill fellow Afghans.

The added protections are part of a directive issued in recent weeks by Marine Gen. John Allen, the top U.S. commander in Afghanistan, to guard against insider threats, according to a senior military official. And they come in the wake of a spike in attacks on U.S. and coalition forces by Afghans, including the point-blank shooting deaths of two U.S. advisers in Afghanistan's Ministry of Interior.

Some of the changes have been subtle, others not so much.

In several Afghan ministries, Americans are now allowed to carry weapons. And they have been instructed to rearrange their office desks there to face the door, so they can see who is coming in, said the official, who spoke on condition of anonymity to describe the internal directive.

While Allen did not detail the new measures in a briefing earlier this week, he acknowledged that changes had been made.

"We have taken steps necessary on our side to protect ourselves with respect to, in fact, sleeping arrangements, internal defenses associated with those small bases in which we operate," Allen said, adding that now someone is "always overwatching our forces."
Posted by: Elmusing Throluper1439 || 03/29/2012 00:00 || Comments || Link || E-Mail|| [362 views] Top|| File under:
Africa Horn
Kenyan military release Somali government officials from jail
[Shabelle] Kenyan military commanders inside Somalia said Wednesday that they have released several TFG officials from a detention center Jubba regions, south west, according to a

politician

.

Mohammed Amin Abdullahi, Somali MP confirmed to Shabelle Media by phone while he was in the region the release of the officials who were

set to sit in solemn silence in a dull, dark dock, in a pestilential prison with a life-long lock

by Kenyan army last week after rift loomed largely between TFG forces and Raskamboni,pro-government clan militias.

Mr.Abdullahi stated, "Kenyan military physically abused Somali officials for the duration of the prison and freed after Somali government submitted a request to the army."

On the other hand,Manjor Diriye Mohammed, one of local business people in Dhobalay town told Shabelle Media that Kenyan army near the town have Wednesday seized lorries carrying Sugar from Mogadishu, Somali capital.

Kenyais a key ally of Somali government soldiers battling against Al-shabab

Orcs and similar vermin

linked with Al-Qaeda in south-westernSomaliaprovinces which are close to the border.
Posted by: Fred || 03/29/2012 00:00 || Comments || Link || E-Mail|| [346 views] Top|| File under: al-Shabaab
Bomb explosion rattles Ethiopian forces in Beledweyne
[Shabelle] A huge deadly land mine blast has rocket on Wednesday Ethiopian troops in Beledweyne town, centralSomalia, about 350 Km north ofMogadishu, reports said.

Local residents who spoke to Shabelle Media by phone told that the army's convoy was targeted a landmine as they were passing on a road in the heart of Beledweyne which leads to the western villages of the town, causing an unconfirmed casualty on the Ethiopian troops.

Shortly after the blast, hundreds of another Ethiopian troops who drove from near bases have immediately arrive at scene to evacuate their loss, opening fire many passerby civilians, some of the got injured by the systematic gunshots.

No one has immediately claimed the responsibility of the attack so far,but the town has seen a lot such

kaboom

s since Al-shabab fighters withdrew last year.
Posted by: Fred || 03/29/2012 00:00 || Comments || Link || E-Mail|| [352 views] Top|| File under: al-Shabaab
Gunmen gun down senior TFG officials in Mogadishu
[Shabelle] Unidentified

gunnies

have shot and dead overnight two senior Somali government officials in the heart of the lawlessMogadishu, security officials said.

Yasin, a staff working forSomaliapalace was

bumped off

on Tuesday evening by

gunnies

armed with pistols as he walked from work to his house at Hamar cinema in Shibis district under government control.

Similarly, masked

gunnies

assassinated Muhaydin Wehliye Ageey, one of the Criminal Investigation Department CID officials inMogadishu. Witnesses said the

gunnies

shot Ageey on the head and instantly

was struck down in his prime

.
Posted by: Fred || 03/29/2012 00:00 || Comments || Link || E-Mail|| [350 views] Top|| File under: al-Shabaab
Hudur district commissioner house attacked by grenades
[Shabelle] Reports from Bay region say

gang

s have attacked with hand grenades on a house belonging to Hudur district commissioner forSomalia's Transitional Federal Government (TFG) in Baidoa town.

The security officials of Baidoa town, 250 Km south ofMogadishusaid several Somali

gunnies

have overnight thrown around 6:00 pm a hand grenade inside the house of Mohammed Mo'allin, but the official survived from the attack.

Witnesses told Shabelle Media by phone that undisclosed number of nearby local civilians sustained injured from fire shot by security guards of the attacked house.

On Wednesday morning, the security forces of Somali government have conducted a search operation to secure the town after several attacks hit since the allied forces took over Baidoa from the Al-shabab Islamic fascisti last month without any resistance.
Posted by: Fred || 03/29/2012 00:00 || Comments || Link || E-Mail|| [336 views] Top|| File under: al-Shabaab
Kenya,Somalia forces clash with Al-shabab, 6 killed
[Shabelle] Heavy

festivities

between Somalia government soldiers supporting by neighboring Kenyan military and Al-Qaeda-affiliated Al-shabab Islamic fascisti took place overnight in southwest region of Lower Jubba, military officials said.

Reports said the battle sparked shortly after the Islamic fascisti attacked with mortars on joint military positions controlled by TFG and Kenyan forces at Hosingo village near the border line, causing casualties of death and wounds on both sides.

A senior Somali force commander the region who spoke to Shabelle Media on condition of anonymity said that both rivals have used each heavy artillery fire and machine guns. He added, "Both Somali andKenyaforces fought back and killed four Al-shabab fighters and two soldiers during the attack and counter-attack at Hosingo village."

Posted by: Fred || 03/29/2012 00:00 || Comments || Link || E-Mail|| [338 views] Top|| File under: al-Shabaab
Africa North
Thousands march in Mali streets to support junta
[Dawn] Several thousand people

erupted into the streets

of Mali's capital Wednesday in support of last week's military takeover and a new constitution hastily written by the coup leaders.

A bloc of West African nations suspended Mali's membership and is sending five presidents to Mali to try to "restore constitutional order" a week after soldiers ousted the democratically elected leader of this vast and impoverished country.

The Economic Community of West African States, or ECOWAS, is also putting a peacekeeping force on standby but the junta leaders are working hard to give the semblance of normality here, and thousands are hoping the junta will stay.

"It's the first time I'm really proud of Mali and of Africa," said Niamoye Toure, a young doctor. "Honestly I'd given up on Mali. It's only now with the military that I've regained some hope."

Toure said the marchers wanted ECOWAS to recognize the new leadership.

"Capt. Sanogo isn't here to hold onto power, but just to bring some order to the country," she said, referring to coup leader Capt. Amadou Sanogo.

The new constitution was read on state TV late Tuesday night. The 69-article constitution includes many of the guarantees of the former law, including the guarantees of free speech, liberty of movement and freedom of thought.

New measures include the creation of a military-led council headed by Sanogo. It says that the new head of state is simultaneously the head of the army, the head of the government and the head of the judiciary.

Posted by: Fred || 03/29/2012 00:00 || Comments || Link || E-Mail|| [350 views] Top|| File under:
Arabia
Army accidently kills two civilians in north Yemen
[Yemen Post] Yemeni army forces heavily shelled Tuesday evening a suspected

bad boy

hideout north of the Yemeni capital of Sana'a, mistakenly killing two civilians and wounding others, local sources told Yemen Post.


"Whoops! Sorry! Our bad!"


Units of the

Elite Republican Guards

bombarded a suspected hideout of

snuffies

in Arahb area, some 35km north of Sana'a, said a tribal source.

The bombardment left at least 2 civilians killed and some others

maimed

, said the tribal source, adding that the bombardment caused severe damage to some buildings in the area.

A security source confirmed to Yemen Post that two civilians were mistakenly killed on Tuesday evening, declining to release any further information.

Arahb was the scene of violent

festivities

between

rustics

supporting the revolution and army forces, leaving dozens killed, and hundreds

maimed

.

The

festivities

started between the two sides when

rustics

, mostly affiliated with the Islamic Islah party, attempted to forcibly stop some military vehicles from leaving their area for fear that it was going to be used in the clampdown against peaceful protesters.

Separately, Yemeni President Abdu Rabu Mansour Hadi appointed today a new security chief for the southern restive province of Lahj.

Yesterday, he dismissed a longtime supporter of former President Ail Abdullah Saleh from the Yemeni Economic Corporation.
Posted by: Fred || 03/29/2012 00:00 || Comments || Link || E-Mail|| [354 views] Top|| File under:
Interior Ministry: Suspicious moves of Al-Qaeda discovered
[Yemen Post]
Yemen's Interior Ministry has said it has discovered suspicious moves of Al-Qaeda operatives between the governorates of Shabwah and Hadhramout.

the Interior Ministry website stated in its website on Tuesday that Al-Qaeda

gunnies

are existed in the southeast of Radoom district of Sahabwah, and Al-Shajnah mountain.

It pointed out that other

gunnies

are moving between the regions of Hisn Basuliman and Ain Balmah of Hajar and Dawan districts.

The ministry further revealed that Al-Qaeda has plans in Hadhramout and Shabwah to capture some areas, as well as carrying out some armed operations against vital government facilities.

The ministry spelt out that there is coordination between security administrations in Hadhramout and Shabwah to encounter Al-Qaeda plans, affirming that all precautionary procedures are taken to encounter any potential operations.

Meanwhile,


...back at the Hubba Hubba Club, Nunzio had his hands full of angry bleached blonde...


security services seized large quantities of weapons in Qataba district of Al-Dhala'a governorate while they were en route to Al-Baidah governorate that in which Ansar Al-Shariah ( supporters of the Islamic law) has several strongholds.

It also confirmed the weapons seized included shells, grenades, machine guns, pistols and Ak47.

The Ministry has stated last week that security services unveiled a terrorist plan of Al-Qaeda

gunnies

to target vital government facilities in a number of the governorates.

It made it clear that Al-Qaeda

gunnies

plan to use

car boom

s against public institutions and vital position, stressing that it will seriously deal with Al-Qaeda threats.


Posted by: Fred || 03/29/2012 00:00 || Comments || Link || E-Mail|| [336 views] Top|| File under: al-Qaeda in Arabia
Gunmen kidnap Saudi diplomat in Yemen
[Emirates 24/7] Gunmen kidnapped

Soddy Arabia

's deputy consul from outside his residence in the southern Yemeni port city of Aden on Wednesday, a Yemeni security official said.

The

gunnies

snatched Abdallah Al Khalidi as he was about to get into his car and they sped off with him in another vehicle, police in the city's Mansoura district said.

Security in the country's second city, and in southern Yemen generally,

has tanked

during the political turmoil that began with mass protests against then-president President-for-Life Ali Abdullah Saleh


... Saleh initially took power as a strongman of North Yemen in 1977, when disco was in flower, but he didn't invite Donna Summer to the inauguration and Blondie couldn't make it...


in early 2011, and saw fighting among pro- and anti-Saleh factions of the military as well as tribal militias.

A Saudi foreign ministry

front man

confirmed the kidnapping, saying: "It happened this morning. The embassy already contacted the highest security authority in Yemen. They are investigating and trying to find out the reason."
Posted by: Fred || 03/29/2012 00:00 || Comments || Link || E-Mail|| [743 views] Top|| File under: al-Qaeda in Arabia
Caribbean-Latin America
5 Juarez cops die in shooting -- UPDATED

For a map, click here. For a map of Chihuahua state, click here. Updated with new information including identities of the victims and other new information

By Chris Covert
Rantburg.com

Five Juarez municipal police agents were shot to death and another three were wounded in an assault at a residence in Juarez Wednesday night, according to Mexican news accounts.

El Diario de Juarez news daily identified four of the dead as Juan Rodriguez, Maria Romero, Blas Barrera and Brenda Ulloa. The fifth victim was identified only as Ceballos. The police agents were all from Cuauhtemoc and Babicora police stations.

The attack took place at about 2030 hrs near the intersection of calles Oasis de Lisboa and Rafael Murguia in the Praderas de los Oasis subdivision.

The officers were attending a cookout at the residence when they were shot. Uncredited reports say as many as 20 shooters entered the residence and fired on their victims.

El Diario de Juarez also reported that none of the five officers would be buried with honors since they were off duty when the shootings occurred.

According to La Polaka news daily, the killings were preceded by several narcomensajes or narco-messages against Juarez's controversial mayor , Hector Murguia Lardizabal, and his police chief Julian Leyzaola Perez, both civic functionaries with a hard nosed reputation in the city.

According to La Polaka, a total of 18 municipal police agents have been shot since the start of the year.

Juarez has been in the thrall of a deadly competition between local operatives of the Sinaloa cartel and the Juarez cartel and their enforcement wing, La Linea.

Chris Covert writes Mexican Drug War and national political news for Rantburg.com
Posted by: badanov || 03/29/2012 00:15 || Comments || Link || E-Mail|| [368 views] Top|| File under:
Badanov's Buzzkill Bulletin

By Chris Covert
Rantburg.com

Between March 13th and March 23rd Mexican Army and Naval Infantry units have seized a total of 7,791.35 kilograms of marijuana, 13 kilograms of methamphetamine, 22.255 kilograms of glass methamphetamine and MP $6,470.00 (USD $507.07) in cash in ongoing counternarcotics operations throughout Mexico.

Army units with the Mexican 26th and 29th Military Zones seized drugs and other contraband March 21st in Veracruz state. Soldiers conducted these operations in Tuxpan, Jesus Carranza, and Minatitlan Orizaba municipalities, taking possession of .100 kilograms of marijuana, 33 packages of marijuana divided for retail sale, 77 packages of cocaine divided for retail sale, one rifle, two handguns, 51 rounds of ammunition, two weapons magazines, two radios and a motorcycle.


A Mexican Army unit with the 2nd Military Zone seized 9,255 kilograms of glass methamphetamine in 22 packages, personal quantities of cocaine and a vehicle in Gonzalez Ortega colony in Mexicali municipality in Baja California March 21st.


An army unit with the Mexican 2nd Military Zone in Aeropuerto colony in Ensenada municipality in Baja California March 21st found one plastic bag containing a total of 2.75 kilograms of marijuana.


An army patrol with the Mexican 2nd Military Zone near El Rancho Las Viboras near Valle de la Trinidad in Ensenada, Baja California March 21st seized 3 rifles and 111 rounds of ammunition.


A Mexican Army patrol with the 2nd Military Zone in Las Americas division of Mariano Matamoros colony in Tijuana, Baja California March 21st conducted an apparent traffic stop, seizing a personal quantity of marijuana, one handgun, one weapons magazine, seven rounds of ammunition and one vehicle.


An army patrol with the Mexican 2nd Military Zone March 21st in Mexicali colony in Ensenada, Baja California detained one unidentified individual and seized packages of glass methamphetamine divided for retail sale, .400 kilograms of marijuana and eight packages of marijuana divided for retail sale.


A Mexican Army unit with the 8th Military Zone rescued three hostages March 22nd in Tamaulipas. The operation took place near Ursulo Galvan where soldiers also seized four rifles, 39 weapons magazines, 991 rounds of ammunition and one vehicle.


An army unit with the Mexican 8th Military Zone seized a large quantity of marijuana in Tamaulipas state March 22nd. The unit had been sent to a location near Ejido Puertecitos in Ciudad Camargo municipality where soldiers found a abandoned building with 4,713.6 kilograms of marijuana in 590 packages inside.


Mexican Navy Infantry units seized several liters of precursor chemicals in the port of Manzanillo, Colima March 13th. The chemicals, which can be used to manufacture synthetic drugs, was found aboard a container ship bound for Guatemala from Shanghai, China. A total of 32,000 liters of methylamine were found inside 160 200-liter barrels.


A Naval Infantry unit at a military checkpoint near Huehuetan, Chiapas March 14th, searched a tractor trailer rig, finding chemicals used for the manufacture of synthetic drugs and a quantity of glass methamphetamine. Marines found 99 200-liter drums and 12 50-liter drums, containing methylamine and etilfenilacetato. Marines also found 13 kilograms of glass methamphetamine in 13 packages and MP $6,470.00 (USD $507.07) in cash. The unidentified truck driver was detained at the scene.


Marine personnel attached to the Mexican 14th Naval Zone seized several packages of drugs in Chiapas state March 17th. The marines were part of the Unidad de Inteligencia Tactica Operativa (UNITO) unit which searched a tractor trailer rig stopped between Huehuetan and Viva Mexico. Aboard were found 269 packages of powder cocaine and 22 packages of methamphetamine. The total weight of the seizure was not disclosed. The driver, Victor Perez Chavez, 50, was detained at the scene.


A Mexican Naval Infantry unit found a hidden synthetic drug laboratory in Sinaloa state March 19th. The unit was on patrol in San Ignacio municipality approximately 4.67 kilometers from Ejido Toyhua when it found the lab hidden in the brush, where were found nine 200-liter drums and 11 50-liter drums containing chemicals as well as 525 kilograms of chemicals in 21 bags, containers and other equipment.


A Mexican Naval Infantry unit located a hidden laboratory for the production of synthetic drugs in Michaocan state March 23rd. The unit was on patrol near El Costeño in Aquila municipality when it found the lab. Marines seized several dairy and other containers, at least 100 kilograms of unidentified chemicals, one pressure cooker, other smaller containers, one 9mm pistol, one weapons magazine and nine rounds of ammunition.


An army unit with the Mexican 4th Military Zone located several kilograms of marijuana in Sonora state March 22nd. The unit was on coastal patrol when soldiers found an abandoned ship with 252 packages of marijuana totalling 3,074.6 kilograms.


March 21st a Mexican Army unit with the 4th Military Zone conducted a traffic stop near Hermosillo, Sonora, detaining Mario Francisco Sanchez Paez AKA El M-1, and another unidentified suspect. Sanchez Paez was wanted by Sonoran state authorities for kidnapping.
Chris Covert writes Mexican Drug War and national political news for Rantburg.com
Posted by: badanov || 03/29/2012 00:00 || Comments || Link || E-Mail|| [352 views] Top|| File under:
Caucasus/Russia/Central Asia
Israel Buys Air Field on Iran's Border

Foreign Policy magazine reported in an exclusive piece this week that Israel has purchased an Azeri airfield on Iran's northern border, prompting the United States to watch very closely. Journalist Mark Perry wrote the Obama administration is monitoring Israel's relations with Azerbaijan, particularly its military ties.


Yet another move by the honourable Obama administration to demonstrate its love and care for the nation of the juices. The most brilliant administration ever, indeed.

Israel has tightened up its relations with Baku over the past several years, helping Azerbaijan modernize its military with unmanned aerial vehicles (UAV) and becoming its second-largest customer for oil.

In particular, the $1.6 billion Israeli deal to jointly manufacture 60 drones of various types with Azerbaijan infuriated Turkey, according to a retired U.S. diplomat quoted in the report. The IDF canceled a $150 million contract to develop and manufacture drones with the Turkish military after Ankara demanded an apology following the Mavi Marmara flotilla attempt to breach Israel's maritime blockade of Gaza.


"The Israelis have bought an airfield," an official told the journalist, "and the airfield is called Azerbaijan."


The Americans believe Israel may use the site as a springboard for an attack on Iran's nuclear plants, or as a landing and refueling spot following one. The site could also be used for aircraft needed for search, rescue and recovery in the wake of an attack.

"We're watching what Israel is doing in Azerbaijan. And we're not happy about it," an official told the Foreign Policy writer.


See above about brilliance.

So the sneaky Jooooz need Champ less than Champ thought they did? Oh, that explains the hissy fit...

It wasn't an MBA Prime Minister Netanyahu got from MIT, it was the more technical and demanding MSc (Business Management). It's no wonder our beleaguered, beloved president can't keep up.
Posted by: Chique Unock2033 || 03/29/2012 11:11 || Comments || Link || E-Mail|| [732 views] Top|| File under:
Kazakhstan Says Averted Attacks Linked to Exiled Dissident
[An Nahar] Kazakhstan on Wednesday said it had thwarted acts of "terrorism" in its biggest city Almaty linked to an exiled banker who is a leading foe of President Nursultan Nazarbayev.


...has served as the President of Kazakhstan since the Fall of the Soviet Union and the nation's independence in 1991. Contrary to commonly held belief, there is a difference between Kazakhs and Cossacks: Kazakhs have mustaches. Or maybe it's the other way around...


The general prosecutors said in a statement that the security services averted the attacks "at the preparatory stage" that were

criminal mastermind

ed by a Kazakh citizen named Alexander Pavlov.

It said that Pavlov has since 2005 headed the "personal security" of the exiled banker Mukhtar Ablyazov, an opponent of Nazarbayev who is wanted by Kazakhstan on charges of fraud and has

decamped

to

Britannia

.

It said that Pavlov, who has also been hiding in exile since 2009, "carries out confidential missions" on behalf of Ablyazov.

Ablyazov, who once headed an opposition party in Kazakhstan, until 2009 was chairman of the BTA Bank which enjoyed rapid growth but then hit problems when the economic crisis struck. The state intervened and Ablyazov

decamped

to London.

The prosecutors said that the ringleaders of the plot planned on March 24 to set off a series of

kaboom

s in parks in Almaty and administrative buildings in the city.

"The main aim of the acts of terror was to scare the population and create an atmosphere of chaos and panic, destabilizing the social-political situation in the country," the prosecutors said.

The statement did not give details on how the attacks were thwarted.

Apparently accusing Ablyazov and his allies of links to Islamist

gunnies

who have been behind a series of attacks in Kazakhstan in the last year, it said they had "contacts with representatives of radical religious groups".

This was aimed at carrying out "joint acts of terror" as well as inciting inter-communal conflict in the majority

Moslem

but secular Central Asian state.

While the main protagonists are living in exile "a number of people have been

jugged

and are making confessions," the statement added.

Posted by: Fred || 03/29/2012 00:00 || Comments || Link || E-Mail|| [347 views] Top|| File under:
India-Pakistan
Muttahida worker's killing triggers violence
[Dawn] The city descended into anarchy on Tuesday with nearly a dozen people

rubbed out

, nine others

maimed

and over 40 vehicles set ablaze following the pre-dawn killing of a senior Muttahida Qaumi Movement


...English: United National Movement, generally known as MQM, is the 3rd largest political party and the largest secular political party in Pakistain with particular strength in Sindh. From 1992 to 1999, the MQM was the target of the Pak Army's Operation Cleanup leaving thousands of urdu speaking civilians dead...


worker and his elder brother in PIB Colony.

The daylong gun and arson attacks came as a grim reminder of the last summer wave of killings that came to a halt after police and Rangers were ordered by the Supreme Court in August to move in and establish the writ of the state. The measure worked but proved short-lived and violence broke out again within less than a year.

A police van parked on Stadium Road outside Liaquat National Hospital, where the bodies of the two brothers were taken, was the first to be set on fire before the violence spread to almost every district.

Early morning gunfire in different parts of the city compelled people to stay indoors, while the gun and arson attacks forced transporters, fuel station owners and traders to suspend their activities.

"We have confirmed reports of the killing of eight people, including MQM workers, and 35 vehicles were set ablaze in today's violence," said Sindh Home Minister Manzoor Hussain Wasan.

He added: "The killing of the MQM worker and his brother is definitely a condemnable act. Similarly, the violence after that is also a source of concern. The police and Rangers have been ordered for indiscriminate action against

myrmidon

s, and results will be apparent soon."

Posted by: Fred || 03/29/2012 00:00 || Comments || Link || E-Mail|| [362 views] Top|| File under:
ANP activist's murder brings violence back to Karachi
[Dawn]
An activist of the Awami National Party (ANP) was

rubbed out

in Bloody Karachi


...formerly the capital of Pakistain, now merely its most important port and financial center. It may be the largest city in the world, with a population of 18 million, most of whom hate each other and many of whom are armed and dangerous...


, DawnNews reported on Wednesday, flaring up violence in the city once again.

ANP activist Zain-ul-Abideen was killed in a targeted attack on his vehicle near the Matric Board Office in the Nazimabad area of the city. A companion of

the dear departed

activist sustained injuries as a result of the attack.

The killing was followed by reports of firing, forced shutdown of business and vehicle-torching incidents in various parts of the city.

At least six vehicles, including three

cycle of violence

s, were set ablaze in Lasbela and Tin Hatti neighbourhood immediately after the incident.

The attack came a day after the city descended into violence as arsonists went on the rampage, killing at least 10 people and setting on fire over 40 vehicles.

Posted by: Fred || 03/29/2012 00:00 || Comments || Link || E-Mail|| [349 views] Top|| File under:
Syria-Lebanon-Iran
U.S. sets sanctions on Iran shipping, engineer firms
The U.S. Treasury Department on Wednesday set additional sanctions against Iranian engineering firms with ties to the Iranian Revolutionary Guard Corp (IRGC), which it said has continued to expand its control of the Iranian economy, Reuters reported.

It also sanctioned individuals and shipping companies with ties to the Islamic Republic of Iran Shipping Lines (IRISL).

"By designating the individuals and entities today, Treasury is sending a clear signal to the international community that Iran's attempts to evade international sanctions will not go unnoticed," Adam Szubin, director of the Treasury's Office of Foreign Assets Control, said in a statement.

The department imposed additional sanctions on Iran Maritime Industrial Company SADRA, which it said has offices in Iran and Venezuela. It said SADRA was owned by Khatam al-Anbiya, an engineering company used by the Islamic Revolutionary Guard Corp to fund its operations. It also sanctioned Deep Offshore Technology PJS, which it said was a subsidiary of SADRA.

"We will continue to target the Iranian regime and specifically the IRGC as it attempts to continue its nefarious infiltration of the Iranian economy," Szubin said.

In addition to freezing assets of the companies, any foreign financial institution that does business with the firms risk losing its correspondent account access to the United States, the department said.

It also designated Malship Shipping Agency Ltd and Modality Limited, which it said were affiliates of the Islamic Republic of Iran Shipping Lines (IRISL), and two individuals, Seyed Alaeddin Sadat Rasool and Ali Ezati, who it said worked for IRISL.

"IRISL has played a key role in Iran's efforts to advance its missile program and transport other military cargo," the department said.
Posted by: Steve White || 03/29/2012 00:00 || Comments || Link || E-Mail|| [366 views] Top|| File under:
Jordan arrests 10 Syrians for spying on refugees
This clearly will be the tip of the iceberg. The Syrian secret police, I suspect, have operatives in Turkey doing exactly the same thing. Lebanon goes without saying.

AMMAN, Jordan: A Jordanian police official says 10 Syrian security defectors have been arrested on suspicion of spying on refugees and dissidents for President Bashar Assad's embattled regime.

The official says the 10 have been living in a compound run and guarded by Jordanian police in Mafraq, near the Syrian border. He says the men fled from the compound last Thursday but were arrested the same day. He says the men were all low-ranking army and police deserters who escaped to Jordan during the Syrian uprising. They claimed they fled because they opposed the Syrian regime's alleged torture of civilians.

Jordan hosts an estimated 80,000 Syrian refugees.

The official insisted on anonymity, saying Sunday that public comment could undermine the ongoing investigation.
Posted by: Steve White || 03/29/2012 00:00 || Comments || Link || E-Mail|| [616 views] Top|| File under:
Head of Takfiri Network in Constant Contact with Ayman al-Zawahiri
[An Nahar] Abu Mohammed Toufic Taha, the head the takfir
...an adherent of takfir wal hijra, an offshoot of Salafism that regards everybody who doesn't agree with them as apostates who most be killed...
i network that has been recently discovered in

Leb

, is one of the most active members of al-Qaeda in

Leb

, reported al-Joumhouria newspaper on Wednesday.

It said that he is also in constant contact, through the internet, with al-Qaeda leader Ayman al-
Zawahiri
... Formerly second in command of al-Qaeda, now the head cheese, occasionally described as the real brains of the outfit. Formerly the Mister Big of Egyptian Islamic Jihad. Bumped off Abdullah Azzam with a car boom in the course of one of their little disputes. Is thought to have composed bin Laden's fatwa entitled World Islamic Front Against Jews and Crusaders. Currently residing in the North Wazoo area. That is not a horn growing from the middle of his forehead, but a prayer bump, attesting to how devout he is...
from whom he receives orders and directions.

He is also in contact with a Saudi member of al-Qaeda, Majed Abu Mohammed al-Majed, who was charged with recruiting fundamentalist groups and sending them to a number of Arab and European countries, added the report.

Majed had even lived in the

Ein el-Hellhole

Paleostinian refugee camp in southern

Leb

where he and Taha worked for months on forming several

Death Eater

cells in

Leb

, it said.

A security source told al-Joumhouria that Taha, who was born in

Ein el-Hellhole

in 1962, is a former member of the Democratic Front for the Liberation of Paleostine.


... a breakaway faction of the Pöpular Frönt för the Liberation of Paleostine. The are regarded as the most intellectual of Paleostinian fedayeen groups, smoking cheap cigarettes and drawing heavily on Marxist-Leninist theory to explain their crappy lives. They can occasionally be seen strutting through the streets of Paleostine, dressed up like soldiers and lugging firearms, though they seldom manage to hit anything and then usually by accident. This may be because of their habit of wearing black masks that cut off most of their vision. That would also explain their habit of occasionally walking into walls, which is a well-known attribute of those immersed in true understanding of the dialectic...



Several arrest warrants had been issued against him for his involvement in the

kaboom

that targeted Lebanese soldiers in the northern city of Tripoli


...a confusing city, one end of thich is located in Lebanon and the other end of which is the capital of Libya. Its chief distinction is being mentioned in the Marine Hymn...


in 2008 and for organizing assaults against the United Nations


...an international organization whose stated aims of facilitating interational security involves making sure that nobody with live ammo is offended unless it's a civilized country...


Interim Force in

Leb

.

He has also been found to be involved in attacks against the Lebanese army.

The source revealed that Taha "enjoyed a solid friendship" with the head of the Fatah al-Islam
A Syrian-incubated al-Qaeda work-alike that they think can be turned off if no longer needed to keep the

Leb

pot stirred.
group, Shaker al-Absi, with whom he worked with during the events of Nahr al-Bared in 2007.

Taha also received orders from former leader Fatah al-Islam Abdul Rahman Awad, who was killed in an army ambush in Shtoura in 2010.

The Nahr al-Bared camp in northern

Leb

was at the heart of

festivities

between the Lebanese army and Fatah al-Islam group between May and September 2007.

Absi disappeared at the end of the conflict and his whereabouts remain unknown.

Taha later began forming

Death Eater

cells in

Leb

, which included members of Fatah al-Islam, in cooperation with Majed and the head of the Jund al-Sham group in

Ein el-Hellhole

Sheikh Osama Amin al-Shehabi, reported al-Joumhouria.

Investigations revealed that Taha was responsible for three cells aimed at carrying out attacks in

Leb

.

The first cell, located in the Iqlim al-Kharroub region, has been planning on poisoning water wells and setting off explosives in al-Mukhtara and al-Jahlieh in order to create inter-Druze strife.

The second cell, found in al-Sarafand in the South, is behind the repeated firing of rockets from southern

Leb

towards Israel, which were aimed at sparking a war between

Leb

and the Jewish state, said al-Joumhouria.

The third cell, found in Lala in the Bekaa valley, was planning on kidnapping foreigners in order to swap them with Fatah al-Islam inmates in Roumieh prison.

It was also planning on blowing up the Jeb Jennine power plant

The newspaper stated that these cells have been uncovered and its members were

jugged

.

Taha was also in contact with similar cells outside of

Leb

, it added.

The takfiri network, which was planning on carrying out attacks against the Lebanese army, was uncovered after the army intelligence

placed in durance vile

a Lebanese national who had extensive activity with al-Qaeda.

He confessed the details of the takfiri cell, which includes seven individuals: six Lebanese and Taha, who is Paleostinian.

Two of these individuals are also members of the army, said al-Joumhouria.

The six Lebanese nationals have been

placed in durance vile

, with one confessing that the network was aimed at attacking the army, creating chaos in

Leb

, and "avenging the Fatah al-Islam

deaders

," it continued.

Security sources told the newspaper that Taha is still in the

Ein el-Hellhole

camp and he is under the protection of a well-known Paleostinian

Death Eater

known as Abu Ahmed al-Mubarak, as well as a number of Jund al-Sham members.

Despite the ongoing contacts with the army command and the Paleostinian organizations, it is unlikely that he will be handed over to the Lebanese authorities due to a lack of a unified Paleostinian leadership, reported al-Joumhouria.

Continued on Page 49
Posted by: Fred || 03/29/2012 00:00 || Comments || Link || E-Mail|| [392 views] Top|| File under: al-Qaeda
Army Intercepts Two Vehicles Carrying Arms in al-Qaa
The army intercepted two vehicles carrying arms in the Bekaa border town of al-Qaa and

jugged

four Lebanese and six Syrian nationals, local newspapers reported on Wednesday.

An Nahar daily said that the army discovered a van and a pickup truck that were carrying arms and confiscated a number of machine guns, grenades, and a grad rocket.

According to al-Joumhouria newspaper the four Lebanese were identified as: Ibrahim Rayed, Abdul Karim Rayed, Hassan Ezzedine, and Ibrahim Ezzedine.

The daily noted that the four Lebanese are from the eastern town of Arsal.

The Syrians were identified as: Youssef Saeed, Bilal al-Masri, Hussein Hammad, Mahmoud al-Asaad, Mouheddine al-Zouhouri, while the sixth person remained unidentified.

Al-Joumhouria said that the detainees were referred to the Ablah military base.

Conflicting reports on whether Syrian security forces infiltrated al-Qaa emerged on Monday.

President Michel Suleiman


...before assuming office as President, he held the position of commander of the Leb Armed Forces. That was after the previous commander, the loathesome Emile Lahoud, took office as president in November of 1998. Likely the next president of Leb will be whoever's commander of the armed forces, too...


denied on Wednesday in remarks published in An Nahar that the Syrian forces infiltrated the Lebanese territory.
Posted by: Fred || 03/29/2012 00:00 || Comments || Link || E-Mail|| [450 views] Top|| File under: Govt of Syria
36 Dead as Syrian Forces Assault Rebel Towns
[An Nahar] At least 27 civilians, five rebel fighters and four regime troops were killed on Wednesday, activists said, as Syrian forces attacked rebel bastions and United Nations


...what started out as a a diplomatic initiative, now trying to edge its way into legislative, judicial, and executive areas...


chief
the ephemeral Ban Ki-moon


... of whom it can be said to his credit that he is not Kofi Annan...


urged Hereditary President-for-Life Bashir Pencilneck al-Assad


The Scourge of Hama...


to "immediately" implement a U.N.-Arab League


...an organization of Arabic-speaking states with 22 member countries and four observers. The League tries to achieve Arab consensus on issues, which usually leaves them doing nothing but a bit of grimacing and mustache cursing...


peace plan he reportedly accepted.

Thirteen people were killed in Homs, six in Hama, three in Idlib, two in Deir al-Zour, one in Daraa and another in Aleppo


...For centuries, Aleppo was Greater Syria's largest city and the Ottoman Empire's third, after Constantinople and Cairo. Although relatively close to Damascus in distance, Aleppans regard Damascenes as country cousins...


, the Local Coordination Committees, the main activist group spurring protests on the ground, said.

The United States accused the Syrian leader of failing to fulfill a pledge to respect the plan.

"Assad has not taken the necessary steps to implement" the peace plan crafted by former U.N. secretary general Kofi Annan

...Ghanaian diplomat who served as the seventh and so far the worst Secretary-General of the UN. Annan and the UN were the co-recipients of the 2001 Nobel Peace Prize for something or other that probably sounded good at the time. In December 2004, reports surfaced that Kofi's son Kojo received payments from the Swiss company Cotecna, which had won a lucrative contract under the UN Oil-for-Food Program. Kofi Annan called for an investigation to look into the allegations, which stirred up the expected cesspool but couldn't seem to come up with enough evidence to indict Kofi himself, or even Kojo...
, State Department spokeswoman Victoria Nuland told

news hound

s in Washington.

China and Russia also upped the pressure, urging both their ally Syria and the opposition to honor commitments to halt armed conflict, which has claimed thousands of lives since it first erupted in March 2011.

Moscow strongly urged the Syrian opposition to "follow the example" of the Damascus


...Capital of the last overtly fascist regime in the world...


regime in supporting Annan's mediation efforts to stop the bloodshed.

And in Storied Baghdad


...located along the Tigris River, founded in the 8th century, home of the Abbasid Caliphate...


, Arab foreign ministers thrashed out a resolution on Syria to be debated at a landmark Arab League summit on Thursday, even as Damascus warned it would not abide by any of its initiatives.

On the ground, Syrian forces backed by tanks attacked the central town of Qalaat al-Madiq and other areas on Wednesday, sparking

festivities

which cost at least 21 lives, the Syrian Observatory for Human Rights said.

The monitoring group said four

non-combatants were killed

in shelling, while five rebel fighters and four soldiers died in fierce

festivities

in Qalaat al-Madiq and surrounding villages.

The army also tried to storm other rebel positions across the country, including in northwest Idlib, in central Homs and in the southern province of Daraa, the

Britannia

-based group said.

It said troops entered the town of Qalaat al-Madiq, in Hama province, just after dawn following a 17-day barrage of shelling and heavy gunfire to root out rebels. The army, however, was not in full control of the town.

The army's offensive is part of a drive by the regime to claim control of key rebel strongholds as it tries to crush an unprecedented revolt.

Fierce

festivities

were also reported in the province of Daraa, cradle of the year-long revolt that has left more than 9,000 people dead according to the United Nations.

The Arab summit in Storied Baghdad will stop short of calling for Assad to quit or discuss arming his foes, both sharply divisive
...politicians call things divisive when when the other side sez something they don't like. Their own statements are never divisive, they're principled...
issues, Iraq's Foreign Minister Hoshyar Zebari said on the eve of the meeting of the region's leaders.

Qatar, which wanted a hard line to be adopted against Assad, is to send a low-level representative to the summit, in a show of displeasure with the attitude of its Iraqi hosts.

The U.N. chief, who was to attend the summit, urged the Syrian president "to put commitments into immediate effect. There is no time to waste."

He expressed concern


...meaning the brow was mildly wrinkled, the eyebrows drawn slightly together, and a thoughtful expression assumed, not that anything was actually done or indeed that any thought was actually expended...


at the continued bloodshed but welcomed Syria's acceptance of the six-point plan put forward by Annan as an "important initial step" towards ending the bloodshed.

Ban said he would "meet key (Arab) leaders in Storied Baghdad to discuss how the U.N. and Arab League states can work together in helping the joint special envoy's diplomatic efforts to get the six-point proposal implemented."

In Washington, Nuland said that the United States was concerned over "arrests and violence continuing in Syria today," vowing to "keep the pressure" on the Syrian leader.

"We will judge him on his actions, not his promises," the State Department spokeswoman said.

Annan said on Tuesday that Assad's government had accepted his plan, a move cautiously welcomed by Western nations.

The plan calls for a commitment to stop all armed violence, a daily two-hour humanitarian ceasefire and media access to all areas affected by the fighting in Syria.

The plan also calls for an inclusive Syrian-led political process, a right to demonstrate, and the release of people

jugged

arbitrarily.

A copy of the draft resolution being debated by Arab foreign ministers in Storied Baghdad urges the Syrian regime to "immediately stop all actions of violence and killing, protect Syrian civilians and guarantee the freedom of peaceful demonstrations for achieving demands of the Syrian people."

The text, obtained by Agence

La Belle France

Presse, also calls on the Syrian government and all opposition factions "to deal positively with the envoy (Annan) by starting serious national dialogue."

But Syrian foreign ministry

front man

Jihad Makdissi said Damascus will reject any initiative stemming from the Arab summit. "Syria will not cooperate with any Arab League initiative at any level," he said.

"Since its suspension from

the vaporous Arab League

, Syria has been dealing with member states on a bilateral level," he said in a statement.

The 22-member pan-Arab body in November voted at an extraordinary meeting to suspend Syria until Assad implements an Arab deal to end the crackdown on dissent.

Western powers cautiously welcomed the statement by Annan's camp that Assad had accepted his peace plan.

"Given Assad's history of over-promising and under-delivering, that commitment (to Annan) must now be matched by immediate actions," U.S. Secretary of State Hillary Clinton
... sometimes described as America's Blond Eminence and at other times as Mrs. Bill, never as Another Chateaubriand ...
said.

Continued on Page 49
Posted by: Fred || 03/29/2012 00:00 || Comments || Link || E-Mail|| [359 views] Top|| File under: Govt of Syria
Who's in the News
32
[untagged]
5
al-Shabaab
4
Govt of Syria
3
Arab Spring
3
Govt of Pakistan
2
al-Qaeda in Arabia
1
al-Qaeda in Pakistan
1
al-Qaeda
Bookmark
E-Mail Me
The Classics
The O Club
Rantburg Store
The Bloids
The Never-ending Story
Thugburg
Gulf War I
The Way We Were
Bio
Merry-Go-Blog
Hair Through the Ages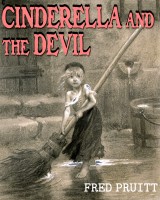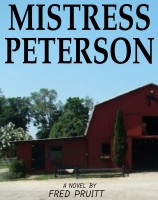 On Sale now!


A multi-volume chronology and reference guide set detailing three years of the Mexican Drug War between 2010 and 2012.

Rantburg.com and borderlandbeat.com correspondent and author Chris Covert presents his first non-fiction work detailing the drug and gang related violence in Mexico.

Chris gives us Mexican press dispatches of drug and gang war violence over three years, presented in a multi volume set intended to chronicle the death, violence and mayhem which has dominated Mexico for six years.
Click here for more information


Meet the Mods
In no particular order...


Steve White
Seafarious
Pappy
lotp
Scooter McGruder
john frum
tu3031
badanov
sherry
ryuge
GolfBravoUSMC
Bright Pebbles
trailing wife
Gloria
Fred
Besoeker
Glenmore
Frank G
3dc
Skidmark
Alaska Paul



Better than the average link...



Rantburg was assembled from recycled algorithms in the United States of America. No trees were destroyed in the production of this weblog. We did hurt some, though. Sorry.
3.235.74.77