Afghanistan
Gunman in Afghan army uniform kills 2 NATO soldiers
A gunman wearing an Afghan army uniform killed two NATO troops in southern Helmand province on Monday.

In a statement, NATO's International Security Assistance force said, "The individual who opened fire was killed when coalition forces returned fire." It did not identify the two NATO soldiers or give their nationality.

The incident took place in Lashkar Gah and will be investigated by a joint Afghan-NATO team. The Lashkar Gah base is dominated by British forces and a NATO official said the two victims were British soldiers. Britain's Ministry of Defense said it was aware of the incident, but refused to release any more details or confirm whether the soldiers were British.


Did they catch the 'gunman' alive? Will the Afghans put him on trial? Will the Afghan government pay compensation to the families of the dead NATO troops?
Posted by: ryuge || 03/26/2012 06:35 || Comments || Link || E-Mail|| [411 views] Top|| File under:
Suspected rogue Afghan soldier kills 2 NATO soldiers
A gunman wearing an Afghan army uniform killed two NATO troops in southern Helmand province on Monday. The attacker was gunned down by NATO force soldiers, the force said in a statement. It did not identify the two NATO soldiers or give their nationality.

The incident took place in Lashkar Gah, an Afghan security source said.
Posted by: ryuge || 03/26/2012 06:25 || Comments || Link || E-Mail|| [331 views] Top|| File under:
Ten killed in Afghan bombing: provincial official
[Dawn] Eight Afghan security personnel and a foreign soldier were among 10 people killed in a Taliban-style

roadside kaboom

ing in the southern province of Kandahar, officials said Sunday.

"Last night there was an IED attack," Shah Mohammad, the local administration chief of Arghandab district, told AFP.

Provincial government

front man

Zalmai Ayoubi said an International Security Assistance Force (ISAF) soldier, six Afghan

coppers

, two Afghan army soldiers and a translator working for the foreign forces were killed in the bombing.

An ISAF serviceman and another Afghan policeman

were maimed

, Ayoubi added.

Separately, the NATO


...the North Atlantic Treaty Organization. A single organization with differing goals, equipment, language, doctrine, and organization....


-led foreign forces said one service member had died "following an improvised

bomb

attack in southern Afghanistan yesterday."

A

front man

declined to give further details or confirm Afghan casualties.

But a Western security source confirmed to AFP that the Afghan and ISAF reports were referring to the same incident.

Posted by: Fred || 03/26/2012 00:00 || Comments || Link || E-Mail|| [663 views] Top|| File under: Taliban
Afghans: US paid $50,000 per shooting spree death
KANDAHAR, Afghanistan (AP) - The United States has paid $50,000 in compensation for each Afghan killed in the shooting spree attributed to a U.S. soldier in southern Afghanistan, an Afghan official and a community elder said Sunday.

The families of the dead received the money Saturday at the governor's office, said Kandahar provincial council member Agha Lalai. Each wounded person received $11,000, Lalai said. Community elder Jan Agha confirmed the same figures. They were told that the money came from U.S. President Barack Obama, Lalai said.

A U.S. official confirmed that compensation had been paid but declined to discuss exact amounts, saying only that it reflected the devastating nature of the incident. The official spoke anonymously because of the sensitive nature of the subject.

A spokesman for NATO and U.S. forces declined to confirm or deny the payments, saying that while coalition members often make compensation payments, they are usually kept private.

"As the settlement of claims is in most cases a sensitive topic for those who have suffered loss, it is usually a matter of agreement that the terms of the settlement remain confidential," Lt. Col. Jimmie Cummings said.

Staff Sgt. Robert Bales is accused of sneaking out of his base before dawn on March 11 then creeping into houses in two nearby villages and opening fire on sleeping families within.

It was not immediately clear how much money had been paid out in all. Afghan officials and villagers have counted 16 dead - 12 in the village of Balandi and four in neighboring Alkozai - and six wounded. The U.S. military has charged Bales with 17 murders without explaining the discrepancy.
Posted by: Steve White || 03/26/2012 00:00 || Comments || Link || E-Mail|| [411 views] Top|| File under:
Africa Horn
Al-shabab leaders meet in southwestern Somalia town
(Sh. M. Network)-- Top Al-shabab leaders have had a meeting with some elders in Southwestern Somali town Dinsor in Bay region, asking for help,reports said on wednesday.

As sources in Dinsor district have confirmed Shabelle Radio, that key members from Al-shabab, including foreign officers from Al-qaeda and local elders who were forced to attend that meeting by Al-shabaab have had the meeting in the town.

The forced elders who attended the meeting came from the regions of Bay, Bakool and Gedo. Some of these elders who spoke Shabelle, told that the meeting was being discussed how Al-shabaab can retake the control of the captured areas by the TFG forces backed by Ethiopian troops.

The Al-shabab officers have forced the elders to bring each clan its young boys to be recruited by Al-shabab, in a bid to fight against the TFG and countries who invaded the country, as they put it.

It is reported that, the officers who took part the meeting were the leaders of the regional administrations of Al-shabab of Bay, Bakool and Gedo regions, while some reports indicate that the leader of Al-shabab Sheikh Muktar Abdirahman known as Zubeyr has also participated the meeting.

However,


by candlelight every wench is handsome...


it is not known how that meeting can help Al-shabab, as the

cut-thoat

radical group lost some key strategic towns in Somalia, like Hiran, Bay, Bakol and Gedo, while it is also facing huge military pardons of war against them.
Posted by: Fred || 03/26/2012 00:00 || Comments || Link || E-Mail|| [336 views] Top|| File under: al-Shabaab
US sends suspected pirates to Seychelles for trial
(Sh.M.Network)-- US armed forces have handed over 15 suspected
Somali pirates, captured during a rescue operation to free Iranian fishermen in the Arabian Sea, for trial in the Seychelles, officials said Wednesday.

The Indian Ocean archipelago agreed to accept the suspected pirates with the men handed over 'last night at the airport,' said Seychelles presidential spokeswoman Srdjana Janosevic.

The men were captured in January after the US navy saved 13 Iranian fishermen held hostage for weeks in the Arabian Sea, a rescue welcomed by Tehran amid heightened tensions with Washington.

'Seychelles has today the highest percentage of Somali pirates in detention anywhere, amounting to 20 percent of its total prison capacity, which represents a huge burden on the prison system,' a government statement Tuesday read.

'However,


some men learn by reading. A few learn by observation. The rest have to pee on the electric fence for themselves...


by accepting an additional 15 pirate suspects, Seychelles wishes to send a clear signal to the international community that it will continue to do its utmost in the fight against piracy,' the statement added.

The Seychelles 'will not permit their (pirates) villainous acts to continue to be perpetuated with impunity,' Minister of Home Affairs Joel Morgan added.

US State Department spokeswoman Victoria Nuland thanked the Seychelles, praising its role in supporting anti-piracy efforts.
Posted by: Fred || 03/26/2012 00:00 || Comments || Link || E-Mail|| [342 views] Top|| File under: al-Shabaab
Al-shabab kills 2, wounds another in Mogadishu
[Shabelle] One person was killed and another

maimed

after Al-shabab fighters opened fire on youths at an entertainment centre where they were playing video games in Mogadishu's Bondere and Wardigley districts, witnesses said.

The Saturday night incident happened after three Al-shabab

gunnies

armed with pistols attacked the youths, killing a young boy named Mohammed, injuring his accompanying person, according to eyewitnesses.

Reports say the attackers immediately

decamped

the scene of the fatal incident. The motive of the

gunnies

are yet to be established, but locals expressed concern


...meaning the brow was mildly wrinkled, the eyebrows drawn slightly together, and a thoughtful expression assumed, not that anything was actually done or indeed that any thought was actually expended...


over the repeatedly killings against innocent people in Mogadishu.

In additional, Al-shabab carried out another

liquidation

against the tax chief of Bondere district administration for Somali government whose has been released as Mohammed Hassan on Saturday night.
Posted by: Fred || 03/26/2012 00:00 || Comments || Link || E-Mail|| [345 views] Top|| File under: al-Shabaab
Caribbean-Latin America
2 dead, 1 wounded in firefight in Veracruz state

For a map, click here

By Chris Covert
Rantburg.com

One armed suspect was killed and another was found dead in a joint Mexican security forces operation in southeastern Veracruz state Thursday, according to news releases posted on the Mexican Army and Mexican Navy websites.

Elements from the Mexican 26th Military Zone, an unidentified Naval Infantry unit and Veracruz state police agents had been dispatched to a location near Poblacion de Pacho Viejo along the Xalapa-Coetepec highway where an anonymous complaint said armed men were. One air force, two navy and one Veracruz state police helicopters supported the operation as well.

Security forces came under small arms fire from an undetermined number of armed suspects. Return fire killed one unidentified Los Zetas operative. At the location security forces also found one dead body in a vehicle, and another individual who had been severely beaten, but was still alive. The survivor was evacuated for medical attention.

Security forces also found two stolen vehicles, two AR-15 rifles, one 14 gauge shotgun and weapons magazines and ammunition.

Chris Covert writes Mexican Drug War and national political news for Rantburg.com
Posted by: badanov || 03/26/2012 00:00 || Comments || Link || E-Mail|| [364 views] Top|| File under:
Mexican Army bags 4 bad guys in Nuevo Leon

For a map, click here. For a map of Nuevo Leon state, click here. For a map of Monterrey, click here.


By Chris Covert
Rantburg.com

A total of four armed suspects were killed in an exchange of gunfire in Cadereyta Jimenez, Nuevo Leon Friday, according to a press release at a Mexican Army website.

Milenio news daily on its website Sunday morning confirmed that one of the operatives killed Friday was José Manuel Salazar Salazar AKA El Manolin, who has also been identified as one of the shooters in the Apodaca prison massacre in Nuevo Leon last month. José Manuel Salazar Salazar is said to be a Los Zetas operative.

The Apodaca prison massacre killed 44 individuals, all of them Gulf cartel drug cartel members.

An army patrol with the Mexican 7th Military Zone was on patrol at Los Pilares ejido when it came under small arms from from an undetermined number of shooters. Army return fire killed four.

Los Pilares is roughly two kilometers west of Cadereyta on Nuevo Leon State Highway 16. Cadereyta itself is 12 kilometers east of Monterrey. Some drug gangs use the road between Cadereyta and Allende farther south as a bypass to Monterrey. Numerous gunfights and pursuits between those gangs and Mexican security forces have in the past taken place along the road.

Following the gunfight, soldiers seized 10 AK-47 rifles, weapons magazines and ammunition and one vehicle.

A photo gallery of the aftermath of the incident can be found here..

Chris Covert writes Mexican Drug War and national political news for Rantburg.com
Posted by: badanov || 03/26/2012 00:00 || Comments || Link || E-Mail|| [336 views] Top|| File under:
Al-Qaeda in Maghreb 'threatens Germany over hostage'
A video purported to be from al-Qaeda's North African affiliate has demanded that Germany free a woman jailed on terror charges in return for a German hostage it says it is holding. Al-Qaeda in the Islamic Maghreb's video was obtained by a Mauritanian news agency.


Straight from the AQIM press attaché in Mauritania...

In the video, the hostage says his life is at risk if the woman is not freed.

Edgar Fritz Raupach, an engineer, was kidnapped by gunmen near the northern Nigerian city of Kano two months ago.

"We inform you that that your compatriot Edgar Fritz Raupach is a prisoner of the fighters of al-Qaeda in the Islamic Maghreb," the video said.

The group said it is seeking the release of Umm Seifullah al-Ansari, or Filiz Gelowicz, a Turkish-born woman jailed a year ago in Germany for aiding terrorism.

Her husband, German national Fritz Gelowicz, a convert to Islam, was among four Islamists imprisoned in March 2010 for plotting to attack US facilities in Germany. At the time, the judge said the men, known as the "Sauerland group", had dreamed of "mounting a second 11 September 2001".

The statement claimed the Filiz Gelowicz was suffering "inhumane treatment" in a German prison.


That can't be; everyone knows the Euro prisons are models of compassion. Though we could arrange for Filiz to be transferred to a Turkish prison if you prefer...

Correspondents say the private Mauritanian news agency which sourced the video, ANI, frequently publishes statements by al-Qaeda in the Islamic Maghreb.

The group, led by Abdel Moussab Abdelwadoud, has kidnapped Europeans in the past.

This article starring:
Abdel Moussab Abdelwadoud
Filiz Gelowicz
Fritz Gelowicz
Umm Seifullah al-Ansari
Posted by: Besoeker || 03/26/2012 03:01 || Comments || Link || E-Mail|| [360 views] Top|| File under:
India-Pakistan
Firing outside Karachi literary event
[Dawn]
Unknown

gunnies

opened fire outside a literary event in Bloody Karachi.


...formerly the capital of Pakistain, now merely its most important port and financial center. It may be the largest city in the world, with a population of 18 million, most of whom hate each other and many of whom are armed and dangerous...


The shooting occurred near Do Talwar in Clifton. No loss of life was reported. The literary event was organised by the MQM and had local and international poets participating.

Meanwhile,


...back at the chili cook-off, Chuck and Manuel's rivalry was entering a new and more dangerous phase...


DawnNews quoted MQM leader Wasay Jalil who said that the situation was under control and the event has resumed.
Posted by: Fred || 03/26/2012 00:00 || Comments || Link || E-Mail|| [352 views] Top|| File under:
Pakistani Taliban training Frenchmen
[Dawn] Dozens of French

Mohammedan

s are training with the Taliban in north-western Pakistain, raising fears of future attacks following the shooting deaths of seven people in southern

La Belle France

allegedly by a man who spent time in the region, Pak intelligence officials say.

Authorities are investigating whether Mohamed Merah, the

Frenchie

of Algerian descent who is suspected of killing three Jewish schoolchildren, a rabbi and three French paratroopers in Toulouse this month, was among the training group, the officials said on Saturday.

Merah was killed in a dramatic

shootout

with police Thursday after a 32-hour standoff at his Toulouse apartment. The 23-year-old former auto body worker travelled twice to Afghanistan in 2010 and to Pakistain in 2011, and said he trained with al-Qaeda in the Pak

thug

stronghold of
Wazoo.

Approximately 85

Frenchies

have been training with the Pak Taliban in the North Waziristan tribal area for the past three years, according to the intelligence officials, who spoke on condition of anonymity because they were not authorized to talk to the media. Most of the men have dual nationality with

La Belle France

and North African countries.

The

Frenchies

operate under the name Jihad-e-Islami and are being trained to use explosives and other weapons at camps near the town of Miranshah
... headquarters of al-Qaeda in Pakistain and likely location of Ayman al-Zawahiri. The Haqqani network has established a ministate in centered on the town with courts, tax offices and lots of madrassas...
and in the Datta Khel area, the officials said. They are led by a French commander who goes by the name Abu Tarek. Five of the men returned to

La Belle France

in January 2011 to find new recruits, according to the officials. It's unclear whether Merah was among that group.

French President Nicolas Sarkozy


...23rd and current President of the French Republic and ex officio Co-Prince of Andorra. Sarkozy is married to singer-songwriter Carla Bruni, who has a really nice birthday suit...


promised a crackdown on French citizens found to have trained in terror camps abroad.

"Anyone, who goes abroad to follow ideological courses that lead to terrorism will be criminally punished. The response will be prison," he said in a campaign speech Saturday.


A senior French official close to the investigation into the shootings told The

News Agency that Dare Not be Named

on Friday that despite Merah's claims of al Qaeda links, there was no sign he had "trained or been in contact with organized groups or jihadists."

A

thug

commander, Ahmed Marwat, claimed in a phone call with the AP on Saturday that Merah was affiliated with the Pak Taliban in Waziristan, but provided no details.
I can say no more!
Marwat said he was part of the Jundullah wing of the Pak Taliban.

The claim could not be independently verified.

The Pak Taliban, which is closely allied with al Qaeda, has carried out hundreds of attacks in Pakistain over the past several years that have killed thousands of people.

Taliban leaders say they want to oust the US-backed government and install a hard-line Islamist regime. They also have international jihadi ambitions and trained the Pak-American who tried to detonate a

car boom

in New York City's Times Square in 2010.

The main sanctuary for the Pak Taliban is the restive tribal region along the Afghan border, especially North and South Waziristan. Despite a large military offensive in South Waziristan in 2009, the government has very little control over the area.

Western officials have been concerned for years about

Mohammedan

cut-throats

with European citizenship visiting north-western Pakistain, possibly training for missions that could include terror attacks in Europe where they would act as "lone wolves" or on the orders of others. In 2010 alone, dozens were believed to be there.

Merah told police during the standoff that he was trained "by a single person" when he was in Waziristan, not in a training center, so as not to be singled out because he spoke French," the director of the DCRI intelligence service, Bernard Squarcini, told the Le Monde newspaper.

Merah was questioned by French intelligence officers last November after his second trip to Afghanistan, and was cooperative and provided a USB key with tourist-like photos of his trip, the French official close to the investigation told the AP.

While he was under surveillance last year, Merah was never seen contacting any

gunnies

and went to nightclubs, not mosques, the official said. People who knew him confirmed that he was at a nightclub in recent weeks.

Merah told negotiators during the police standoff that he was able to buy a large arsenal of weapons thanks to years of petty theft, the official said.

French prosecutors said Merah filmed himself carrying out the three shooting attacks in Toulouse that began March 11.

Posted by: Fred || 03/26/2012 00:00 || Comments || Link || E-Mail|| [383 views] Top|| File under: TTP
Maoists kidnap Indian lawmaker amid Italian hostage talks
[Dawn]
Negotiations to get freed two Italian hostages kidnapped by Indian Maoists plunged into uncertainty on Saturday after the rebels kidnapped a local

politician

.

Two of the negotiators said in a statement the kidnapping of the state government politician overnight had made "a mockery of peaceful talks" and "the negotiations (should) be kept under suspension".

But Orissa state Home Secretary Upendra Nath Behera, the head of the three-man government team participating in the talks, said the government was "always open to peaceful dialogue and would not mind speaking again".

Naveen Patnaik, the chief minister of Orissa, one of a string of states where Maoist rebels have been waging a decades-long armed battle to overthrow the government, called on the rebels to release all three hostages.

"I once again appeal to the Maoists to shun violence and release the three hostages immediately," Patnaik told

news hound

s in the Orissa state capital, Bhubaneswar, on Saturday.

The kidnapping of the state

politician

followed the seizure last week of the two Italians, Paolo Bosusco, 54, and Claudio Colangelo, 61, in what is believed to be the first kidnapping of foreigners by India's Maoists. The Italians were on an adventure holiday.

Posted by: Fred || 03/26/2012 00:00 || Comments || Link || E-Mail|| [343 views] Top|| File under: Commies
Missiles recovered in Bajaur
[Dawn]
The security forces recovered missiles and rockets during a search operation in Mamond tehsil of

Bajaur Agency, aka Turban Central

on Saturday.

An official told journalists that unidentified

beturbanned goons

had planted nine missiles and two rockets in Badiasia area of Mamond to
attack an unspecified target.

He said that security forces moved to the area after receiving information from the local people about the presence of nine missiles and two rockets there. The security forces cordoned off the area and defused the missiles and rockets.

"The missiles and rockets were planted to target Khar town. It could have caused huge destruction if the same were not safely defused," the official claimed.

He said that security forces also recovered arms of different bores during the search operation.

Posted by: Fred || 03/26/2012 00:00 || Comments || Link || E-Mail|| [393 views] Top|| File under: TTP
Lawyer father, son shot dead in 'sectarian' attack
[Dawn] A former president of the Malir Bar Association and his young lawyer son were

rubbed out

a few yards from their Malir home on Saturday in what appeared to the

Sherlocks

and different organizations as part of the recent spate of killing of professionals on sectarian grounds.


Note that the article does not mention what sect the two belonged to, for which they had to be killed.

Sixty-year-old Salahuddin Haider Jaffery with his son Ali Raza Jaffery


Definitely not Hindu... Shiite, perhaps? They're fond of Ali, nephew of Mohammed, right?

-- in his mid-20s -- were targeted in a rickshaw in Ghazi Town near the Bakra Piri area of Malir minutes after they had left for the courts, police said.

They added that the suspected

gunnies

on a
cycle of violence sped away after the shooting that sowed fear and panic in the area.

"There is a petrol station in the area and the killings took place close to it," said Inspector Sarfaraz Kakazi, the SHO of the Malir City

cop shoppe

.

"It appears that the two

gunnies

on a motorbike were waiting for their target and as the rickshaw slowed down over a speed bump, they ambushed the victims."

The rickshaw driver, he said, remained unhurt but was so traumatised that he took almost an hour to regain his senses and share the details. The victims were the residents of the same area and travelled by their own car, but due to some mechanical fault in the car, they hired a rickshaw on Saturday morning to reach the Malir courts, he added.

"We have collected nearly half a dozen spent bullet casings of a 9mm pistol," said Inspector Kakazi. "The victims were hit in the faces, chests and the upper torsos. The bodies were handed over to the family after medico-legal formalities at the Jinnah Postgraduate Medical Centre."

Known as 'the father of the Malir Bar Association', Mr Jaffery was its founding president in 1994 and remained in that post till 1999. He was said to be affiliated with the ruling Pakistain People's Party. He had been in the legal profession for the past 40 years and was a high court lawyer. His young son was unmarried and had enrolled as a lawyer only two years ago. The father of three sons and two daughters, Mr Jaffery originally hailed from Dadu district.

Posted by: Fred || 03/26/2012 00:00 || Comments || Link || E-Mail|| [354 views] Top|| File under: Sipah-e-Sahaba Pakistan
Constable in MQM-H vehicle killed
[Dawn]
A policeman was killed on Saturday and another

maimed

in an attack on a Mohajir Qaumi Movement-Haqiqi vehicle in Landhi, said officials and MQM-H leaders.

The police and MQM-H leaders differed over whether the vehicle was immediately part of a convoy led by MQM-H chief Afaq Ahmed when it came under an armed attack.

They agreed, however, that the attack also left a party activist

maimed

.

MQM-H leaders said that the attack was carried out when the convoy was on its way to Hyderabad to attend a wedding function. The jeep ahead of the convoy came under attack near Landhi 89, they said.

However,


a person who gets all wrapped up in himself makes a mighty small package...


the police said that the vehicle attacked was not part of the convoy.

"The firing left two

coppers

and another person travelling in a jeep

maimed

," said Inspector Mazhar Iqbal Awan, the SHO of the Landhi

cop shoppe

.

He identified the

coppers

as Habibullah and Faisal Taimur, and the other victim, who was driving the jeep, as Munawwar Khan. All the three victims were shifted to the Jinnah Postgraudate Medical Centre, where 25-year-old constable Faisal died.

"There was no convoy... nor was the attacked jeep escorting any vehicle of Afaq Ahmed. The jeep was attacked by some

gunnies

while it was going to a fuel station for a refill. The victim

coppers

were deployed for Afaq Ahmed's security and they were originally posted at the Saudabad headquarters," he added.
Posted by: Fred || 03/26/2012 00:00 || Comments || Link || E-Mail|| [343 views] Top|| File under:
24 militants, eight security personnel killed Gunfight in S. Waziristan, ambush in Orakzai
[Dawn] At least 24

snuffies

and eight security personnel were killed in

festivities

in South
Wazoo and Orakzai Agencies on Saturday, sources said. Eight troops and four

snuffies

were maimed

.

Gunbattles erupted when security forces during a search operation came across the

snuffies

loyal to Hakimullah Mehsud in Shin Warsak and Taza Ghundai areas of South Waziristan.

According to sources, there were intelligence reports that supporters of Hakimullah Mehsud, head of the banned Tehrik-e-Taliban Pakistain, had set up hideouts in an area dominated by the Ahmadzai Wazir tribe. The area is largely controlled by Mullah Nazir, a pro-government

bad turban

'commander'.

The sources said that Mehsud's supporters along with three

bad turban

'commanders' -- Abbas, Javid and Noor Islam -- had relocated to Shin Warsak and Taza Ghundai areas under an agreement with Mullah Nazir.

The agreement was signed about four months ago. The three commanders, who belong to the Ahmadzai Wazir tribe, were expelled from the area in 2007 after

festivities

with the Nazir's group.

Security forces launched a search operation in these areas before dawn which continued till 6 in the evening. Clashes took place during the search operation.

An official said that five security personnel were killed and four others injured. Independent sources in the area reported that the army had suffered 10 casualties.

Officials said that 12

snuffies

died in the gunbattle. They said eight bodies of the

snuffies

were brought to the military base in Wana.

Security forces also fired heavy artillery from their bases in Zari Noor and Wana, targeting

bad turban

positions.

In
Orakzai Agency
... crawling with holy men, home to Darra Adam Khel, the world's largest illegal arms bazaar. 14 distinct tribes of beturbanned primitives inhabit Orakzai agency's 1500 or so square kilometers...
, 12

snuffies

were killed and four injured when fighting erupted in the restive region's Khadezai area.

Officials said three soldiers were also killed and four others injured in the

festivities

which started after a patrolling party came under attack.

The slain soldiers were identified as Saleem Khan, Rashid and Amanullah. The injured soldiers were shifted to Kohat. Officials said that a vehicle loaded with explosives was also destroyed.
Posted by: Fred || 03/26/2012 00:00 || Comments || Link || E-Mail|| [368 views] Top|| File under: TTP
Jordan Arrests 10 Syrians For Spying On Refugees
A Jordanian police official says 10 Syrian security defectors have been

placed in durance vile

on suspicion of spying on refugees and dissidents for
Hereditary President-for-Life Bashir Pencilneck al-Assad


Trampler of Homs...


's embattled regime.
 
The official says the 10 have been living in a compound run and guarded by Jordanian police in Mafraq, near the Syrian border. He says the men

decamped

from the compound last Thursday but were

placed in durance vile

the same day.
Posted by: trailing wife || 03/26/2012 00:00 || Comments || Link || E-Mail|| [327 views] Top|| File under:
Southeast Asia
Two dead, 270 families flee terrorist feud in the Philippines
Fighting between rival armed terrorist insurgent groups left two dead and sent around 270 families fleeing from their homes in the southern Philippines, a military spokesman said Sunday. Eight houses were also burned as members of the main Muslim rebel group, the Moro Islamic Liberation Front (MILF) battled fighters from the older Moro National Liberation Front (MNLF), said Colonel Prudencio Asto.

He added that after a week of sporadic gunfire, MILF fighters attacked members of the MNLF in the agricultural town of Carmen on the island of Mindanao on Saturday, leaving one dead on each side.

MILF spokesman Von al-Haq said the fight was triggered by a personal feud between an MILF leader called Commander Karim and an MNLF leader called Commander Teo and that it was not a wider war between the two groups. He said, "They (the fighters) are alleging that Commander Teo is the mastermind of the killing of the wife of Commander Karim about three weeks ago."

There are about 400 MILF fighters and 300 MNLF members known to be operating in the farming village where the fighting erupted.
Posted by: || 03/26/2012 00:00 || Comments || Link || E-Mail|| [368 views] Top|| File under:
Two gunned down in southern Thailand
An assistant village leader in Narathiwat province and a defense volunteer in Pattani province were killed yesterday in drive-by terrorist shootings.

Adisak Taye, 53, from Tha Ruea village, was gunned down by a terrorist man on the back of a motorcycle in Rueso district while he was riding home on a scooter. The terrorists attackers, who are thought to be members of an terrorist insurgent group, took a 9 mm handgun from the victim.

In Pattani, defense volunteer Ahamat Duero, 49, was gunned down after returning from an intelligence mission and meeting other village defense volunteers in Khok Pho district.

Meanwhile, the army is handing out relief supplies and talking to local residents in a bid to stop them supporting terrorist separatist groups. Officers from the navy corps visited villagers in Bacho district to hear their problems and provide them with medical assistance and supplies.

The village was once classified a red zone where terrorists militants were believed to hide out, and the government hopes this latest idea while help lessen the terrorists' insurgents' influence.
Posted by: ryuge || 03/26/2012 00:00 || Comments || Link || E-Mail|| [363 views] Top|| File under:
Syria-Lebanon-Iran
Arab Summit Won't Urge Assad to Quit
The Arab League


...an organization of Arabic-speaking states with 22 member countries and four observers. The League tries to achieve Arab consensus on issues, which usually leaves them doing nothing but a bit of grimacing and mustache cursing...


, which is holding its annual summit in Iraq this week, will not call for Syrian Hereditary President-for-Life Bashir Pencilneck al-Assad


Before going into the family business Pencilneck was an eye doctor...


to resign, the group's secretary general said in comments published on Sunday.

Nabil al-Arabi told pan-Arab daily Al-Hayat Assad's response to proposals by international envoy Kofi Annan

...Ghanaian diplomat who served as the seventh and so far the worst Secretary-General of the UN. Annan and the UN were the co-recipients of the 2001 Nobel Peace Prize for something or other that probably sounded good at the time. In December 2004, reports surfaced that Kofi's son Kojo received payments from the Swiss company Cotecna, which had won a lucrative contract under the UN Oil-for-Food Program. Kofi Annan called for an investigation to look into the allegations, which stirred up the expected cesspool but couldn't seem to come up with enough evidence to indict Kofi himself, or even Kojo...
to end the bloodshed in Syria was "insufficient," and said he planned to submit a report on the crisis to summit leaders.

Asked in an interview if it was unlikely that

the vaporous Arab League

would call for Assad's resignation during the meeting, Arabi replied: "That is correct."

Annan was in Moscow on Sunday to shore up vital backing from Russia which, along with China, has already blocked two U.N. Security Council resolutions condemning the Syrian regime's brutal crackdown on anti-government protesters that the opposition says has killed at least 9,100 people since March last year.

International and regional efforts to end the violence in Syria hinge on sustained pressure by both China and Russia on their Arab ally.

Annan's meeting with President Dmitry Medvedev comes just days after Russia finally backed a Security Council statement calling on Assad's forces to pull out of protest cities.

Annan will also travel to Beijing on Tuesday and Wednesday.

His peace plan calls for a U.N.-supervised halt to fighting, with the government pulling troops and heavy weapons out of protest cities, a daily two-hour humanitarian pause to hostilities and access to all areas affected by the fighting.

Posted by: Fred || 03/26/2012 00:00 || Comments || Link || E-Mail|| [361 views] Top|| File under: Govt of Syria
Obama, Erdogan Agree on 'Non-Lethal' Aid for Syria's Rebels
[An Nahar] U.S. President Barack Obama
I mean, I do think at a certain point you've made enough money...
and Turkish Prime Minister Recep Tayyip Erdogan agreed Sunday on the need to send "non-lethal" aid to Syrian rebels, including communications equipment, a U.S. official said.

The two leaders agreed that a "Friends of Syria" group meeting on April 1 should seek to provide such aid and also medical supplies, as they met in South Korea on the eve of a nuclear security summit, said U.S. deputy national security adviser Ben Rhodes.

Washington has said several times that it is looking at providing non-lethal aid to Syrian rebels battling the regime of
Hereditary President-for-Life Bashir Pencilneck al-Assad


Light of the Alawites...


, whom the United States says should step down.

The rebels are badly outgunned by Syria's armed forces but the White House has said that it does not favor arming the rebels, arguing that further "militarizing" the conflict would worsen civilian bloodshed.

Washington has also ruled out unilateral military action in Syria, and says there is no coalition favoring multilateral action like that which ousted Libya's Muammar Qadaffy
...The late megalomaniac dictator of Libya, admired everywhere for his garish costumes, funny hats, harem of cutie bodyguards, and incoherent ravings. As far as is known, he is the only person who's ever declared jihad on Switzerland...
last year.

In the talks with Erdogan, Obama said the United States and Turkey agreed that "there should be a process" of transition to a "legitimate government" in Syria.

Erdogan noted that 17,000 refugees had

decamped

to Turkey from Syria and said "we cannot be spectators" to the humanitarian crisis sparked by the crackdown on rebel groups that has killed more than 9,000 people, according to monitors.

Posted by: Fred || 03/26/2012 00:00 || Comments || Link || E-Mail|| [747 views] Top|| File under: Govt of Syria
Blasts Rock Homs as 65 Killed across Syria
[An Nahar] Blasts rocked the flashpoint city of Homs on Sunday as Syria's regime pressed its assault on protest hubs, with another 65 people, including 53 civilians, killed in violence across the country, activists and monitors said.

There was "heavy shelling of Khaldiyeh, Hamidiyeh and Old Homs neighborhoods by the regime's army, and

kaboom

s shook the whole city," the Local Coordination Committees said.

The LCC said security forces killed 16 civilians in Homs, 14 in Hama, five in rural Damascus


...Capital of the last overtly fascist regime in the world...


, 10 in Idlib, five in Daraa and three in Aleppo


...For centuries, Aleppo was Greater Syria's largest city and the Ottoman Empire's third, after Constantinople and Cairo. Although relatively close to Damascus in distance, Aleppans regard Damascenes as country cousins...


The Syrian Observatory for Human Rights, a

Britannia

-based monitoring group, said in a statement that five

non-combatants were killed

by security force fire in the Homs area.

Four, including an infant, died in Homs itself, while a fifth -- a young girl -- was killed in Rastan by heavy machinegun fire. The Observatory also said a member of the security forces was killed in Homs city.

In the central Hama region to the north, the monitoring group said army shelling killed five civilians in the Murk and Latamna districts.

And in the southern town of Nawa, tanks entered the main streets, and heavy

festivities

broke out between regime forces and deserters, said the Observatory and the LCC, the main opposition activist group in Syria. Three soldiers and six rebel fighters were reportedly killed.

LCC activist Luai Rushod in Nawa spoke of "a large number of defections by soldiers in the southern part of Nawa, followed by

festivities

and troops committing barbaric murders."

Nawa is in the southern Daraa province, where the popular uprising against Hereditary President-for-Life Bashir Pencilneck al-Assad


Trampler of Homs...


's iron-fisted rule erupted in March 2011. Monitors say at least 9,100 people have been killed since then.

The Observatory said an

kaboom

hit a bridge in the Daraa region of Lajat, where many army deserters are thought to be.

In the north, near the border with Turkey, rockets were fired into the town of Aazaz as helicopters flew overhead, the LCC said in a statement sent to Agence

La Belle France

Presse in Beirut.

It added that rebel fighters of the Free Syrian Army blocked a highway used by the military for reinforcements and supplies to Aazaz, the scene of fierce

festivities

for the past few weeks.

Two deserters were killed in fighting in Aazaz with government forces using heavy machineguns and mortars, it said.

In the northwest province of Idlib, regime troops killed seven civilians, including three children, in the town of Saraqeb and in Kaframim village, where they torched the houses of dozens of fleeing rebels.

"Deserters have begun pulling out of Saraqeb," said the Observatory, which also reported fighting in the town of Ariha to the west.

Human Rights Watch


... dedicated to bitching about human rights violations around the world...


on Sunday accused regime forces of using civilians as human shields to march in front of them as they advanced on opposition-controlled towns in Idlib.

"By using civilians as human shields, the Syrian army is showing blatant disregard for their safety," HRW emergencies researcher Ole Solvang said in a statement, urging the army to immediately halt "this abhorrent practice."

In Damascus province, rebels fired rocket-propelled grenades in a dawn attack on a military facility in Nabak, the Observatory said.

Mohammed al-Shami, an activist, said fighting erupted at night between soldiers and army deserters and continued into the early hours, including in Douma, a hot spot on the capital's northeastern outskirts, where a young man was killed, according to the Observatory.

Elsewhere, the official SANA news agency said that an "armed terrorist group" attacked a gas pipeline in the eastern region of Bir al-Jouf.

At least 28

non-combatants were killed

across Syria on Saturday, including two women and two children in the central province of Homs, the Observatory said.

Sixteen soldiers and two deserters were also reportedly killed.

As the year-old conflict showed no signs of abating, rebel fighters set up a military council to unify their ranks and political opposition leaders called a meeting of all dissident groups to forge common objectives.

The latest violence came as U.N.-Arab League


...an organization of Arabic-speaking states with 22 member countries and four observers. The League tries to achieve Arab consensus on issues, which usually leaves them doing nothing but a bit of grimacing and mustache cursing...


envoy Kofi Annan

...Ghanaian diplomat who served as the seventh and so far the worst Secretary-General of the UN. Annan and the UN were the co-recipients of the 2001 Nobel Peace Prize for something or other that probably sounded good at the time. In December 2004, reports surfaced that Kofi's son Kojo received payments from the Swiss company Cotecna, which had won a lucrative contract under the UN Oil-for-Food Program. Kofi Annan called for an investigation to look into the allegations, which stirred up the expected cesspool but couldn't seem to come up with enough evidence to indict Kofi himself, or even Kojo...
wrapped up and trip to Moscow to seek the vital backing of Russia, a key ally of the Syrian regime, for his plan to end the bloodshed.

Posted by: Fred || 03/26/2012 00:00 || Comments || Link || E-Mail|| [354 views] Top|| File under: Govt of Syria
AlQaeda's agreement with Iran exposed in German court
An al Qaeda cell slated to take part in one of the final plots ordered by the late Osama bin Laden


... who sleeps with the fishes...


made use of an Iran-based terror network that, according to the

B.O. regime

, operates "under an agreement between al Qaeda and the Iranian government." That revelation has emerged from legal proceedings in Germany, including the trial of Ahmad Wali Siddiqui, an al Qaeda recruit who took the stand for the first time last week in Koblenz.

This article starring:
Ahmad Wali Siddiqui
Posted by: Frozen Al || 03/26/2012 00:00 || Comments || Link || E-Mail|| [372 views] Top|| File under:
Who's in the News
37
[untagged]
6
Govt of Pakistan
5
Govt of Syria
4
TTP
3
Commies
3
al-Shabaab
2
Taliban
1
Govt of Sudan
1
Muslim Brotherhood
1
Sipah-e-Sahaba Pakistan
1
Lashkar e-Taiba
1
Jamaat-e-Islami
1
Jamaat-e-Ulema Islami
Bookmark
E-Mail Me
The Classics
The O Club
Rantburg Store
The Bloids
The Never-ending Story
Thugburg
Gulf War I
The Way We Were
Bio
Merry-Go-Blog
Hair Through the Ages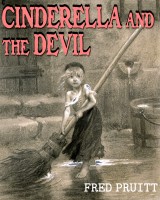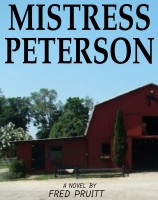 On Sale now!


A multi-volume chronology and reference guide set detailing three years of the Mexican Drug War between 2010 and 2012.

Rantburg.com and borderlandbeat.com correspondent and author Chris Covert presents his first non-fiction work detailing the drug and gang related violence in Mexico.

Chris gives us Mexican press dispatches of drug and gang war violence over three years, presented in a multi volume set intended to chronicle the death, violence and mayhem which has dominated Mexico for six years.
Click here for more information


Meet the Mods
In no particular order...


Steve White
Seafarious
Pappy
lotp
Scooter McGruder
john frum
tu3031
badanov
sherry
ryuge
GolfBravoUSMC
Bright Pebbles
trailing wife
Gloria
Fred
Besoeker
Glenmore
Frank G
3dc
Skidmark
Alaska Paul



Better than the average link...



Rantburg was assembled from recycled algorithms in the United States of America. No trees were destroyed in the production of this weblog. We did hurt some, though. Sorry.
3.235.74.77