Afghanistan
Bomber kills five inside Afghan military base
[Dawn] A suicide bomber killed five members of the Afghan security forces when he drove a truck carrying explosives hidden under firewood into an Afghan military base near the border of Pakistan, police said.

Dawlat Khan Zadran, police chief of southeastern Paktika province, said the bomber had driven the small truck inside the base in the remote Bermel district near the border with Pakistan.

He said another four people were wounded.

A Taliban spokesman, Zabihullah Mujahid, said by telephone from an undisclosed location the truck had been able to enter the base after fighters infiltrated the Afghan border police.

Mujahid claimed the truck was carrying thousands of kilograms of explosives and that the bomber had inflicted heavy casualties among Afghan and foreign troops.

The Nato-led International Security Assistance Force said no foreign troops were hurt.

In other incidents, a roadside bomb killed three civilians in southern Marjah and another killed two children in the north on Tuesday, government and security officials said.
Posted by: Fred || 03/11/2010 00:00 || Comments || Link || E-Mail|| [369 views] Top|| File under: Taliban
Africa North
Kenitra jailbreak attempt foiled by guards
[Maghrebia] Guards at Morocco's high-security Kenitra prison on Tuesday (March 9th) thwarted an attempted escape by ten convicted Salafia Jihadia terror cell members, MAP reported. The inmates reportedly planned to use the sewage system to reach the yard and then scale the wall by using ropes made of rugs and sheets.

In 2008, a jailbreak at the same prison attracted widespread attention from Maghreb bloggers. Nine Moroccans convicted for the deadly 2003 Casablanca bombings pulled off an unprecedented escape in a hand-dug tunnel some 25 metres long and 1 metre wide. All were later arrested.
Posted by: Fred || 03/11/2010 00:00 || Comments || Link || E-Mail|| [386 views] Top|| File under: Salafia Jihadiya
Droukdel reportedly ousted as GSPC emir
[Maghrebia] Algeria's Salafist Group for Preaching and Combat (GSPC) on Sunday released a video featuring Mebarek Yazid, aka Abu Obeida Youcef el-Annabi, Ennahar reported on Monday (March 8th). Since the GSPC charter clearly defines Abu Obeida's role as head of the Council of Elders, his appearance in the video to speak on behalf of the entire organisation shows that he has replaced AQIM's Abdelmalek Droukdel as GSPC emir, Ennahar noted. The video reportedly targets would-be terrorists from Mauritania, Mali and Niger to replace the significant decline in Algerian recruits.

Abu Obeida has been an outspoken critic of Droukdel's ideology. According to Ennahar, Droukdel has minimised the role of the Council of Elders ever since declaring allegiance to Osama bin Laden and al-Qaeda.
Posted by: Fred || 03/11/2010 00:00 || Comments || Link || E-Mail|| [783 views] Top|| File under: al-Qaeda in North Africa
Al-Qaeda free Spanish female hostage
[Maghrebia] A Spanish woman held by Al-Qaeda in northern Mali is "safe and healthy" and on her way home to Barcelona, ANI quoted Spanish Vice-President Maria Teresa Fernandez de la Vega as saying on Wednesday (March 10th). Humanitarian aid worker Alicia Gamez and two male colleagues were kidnapped in Mauritania last November. The men are still held by al-Qaeda.

The status of the second female hostage remains unclear. Initial reports Wednesday said Philomene Kabore had been freed by al-Qaeda and would soon arrive in Burkina Faso. The Burkinabe-Italian dual national had initially refused to be released and leave her Italian husband, Sergio Cicala. According to a diplomatic source in Bamako quoted by AFP, Kabore remains in the al-Qaeda camp in northern Mali.
Posted by: Fred || 03/11/2010 00:00 || Comments || Link || E-Mail|| [367 views] Top|| File under: al-Qaeda in North Africa
Arabia
Fourth Australia passport linked to Hamas killing
[Al Arabiya Latest] Foreign Minister Stephen Smith Tuesday said a fourth Australian passport-holder had been drawn into the murder of a Hamas leader in Dubai, after Interpol issued an alert for a suspect using the man's name.

A team of Australian Federal Police and Australian Passport Office officials are already in Israel to investigate the use of three fake Australian passports in the January death of Mahmoud al-Mabhouh.

Smith said that a fourth Australian passport, in the name of Joshua Krycer, had also been linked to the alleged assassination.

"Inquiries by the Australian Federal Police and the Australian Passport Office indicate the further passport presented in Dubai was fraudulently duplicated, as was the case with the initial three passports," Smith said.

"There is no information to suggest that Mr. Krycer, as with any of the other three Australian passport holders, was involved in any way, other than as victims of identity fraud," he said in a statement.

Mabhouh, a founder of the military wing of the Palestinian Islamist movement Hamas, was found dead in his Dubai hotel room on Jan. 20. Police say he had been drugged then suffocated.

This article starring:
Mahmoud al-Mabhouh
Posted by: Fred || 03/11/2010 00:00 || Comments || Link || E-Mail|| [400 views] Top|| File under: Hamas
Bangladesh
Jamaat leader arrested
[Bangla Daily Star] Police yesterday arrested a Jamaat leader at Kandirpar in Comilla in connection with the violence at Khagrachhari on February 23 that left one Bangalee settler dead and 50 others injured.

Arrestee Md Eakub Ali Chowdhury is a member of Jamaat-e-Islami Khagrachhari unit and founder president of Parbattya Bangalee Chhatra Parishad.

According to Comilla police, he was arrested at his Kandirpar home in Comilla following a request letter from Abu Kalam Siddique, the superintendent of police of Khagrachhari.

He was produced before Chief Judicial Magistrate Court of Comilla Wednesday evening and was subsequently sent to Comilla District Jail.

Additional Superintendent of Police of Khagrachhari Amir Jafar said they received some clues from earlier arrestees and collected detailed information on Eakub's involvement in the incident. He said they would want to bring him back to Khagrachhari through legal ways.

Gory clashes between Bangalee and ethnic people at several areas of Khagrachhari on February 23 left one dead and 50 injured. Around 120 houses were torched.
Posted by: Fred || 03/11/2010 00:00 || Comments || Link || E-Mail|| [375 views] Top|| File under: Jamaat-e-Islami
Huji operative Mithu placed on remand
[Bangla Daily Star] The judicial magistrate court in Habiganj yesterday granted seven days' remand for Huji operative Shah Mizanur Rahman Mithu, an accused in former finance minister SAMS Kibria killing case.

Judicial Magistrate Shamsul Islam granted the remand prayer after CID's ASP Rafiqul Islam, also the investigation officer of the case, prayed for ten days' remand on Tuesday.

Rafiqul told The Daily Star, "Mithu might be taken out of the Habiganj jail any time today for quizzing."


And he might be taken out any time tonight to assist in the search for a hidden arms cache ...


Rab officials caught Mithu on Sunday midnight from one of his relative's house in Nabiganj upazila of Habiganj district. On the following day, they handed him over to the Habiganj police and CID painfully quizzed him preliminarily on that night.

During the questioning, the Huji operative admitted his involvement in the grenade attack.
"It's okay, Chaudhray, we won't need the tongs after all."
"But Sarge, I just got them heated up!"
ASP Rafiqul submitted the remand petition while the Habiganj police produced Mithu before the court on Tuesday. The IO in his petition said, Mizanur Rahman Mithu had admitted his complicity in the sensational killing.

Mithu should be interrogated closely since the name of Badrul Alam Mizan, who is now in jail as an accused in the case, has come out in the statement, the IO said.

The IO also sought remand for former state minister Lutfuzzaman Babar in the same case on Tuesday.

The judicial magistrate set March 14 for hearing the remand prayer in presence of Babar.
Posted by: Fred || 03/11/2010 00:00 || Comments || Link || E-Mail|| [393 views] Top|| File under: HUJI
Britain
British Airways worker Rajib Karim on suspected terrorism charges
Bangladesh-born Rajib Karim, 30, of Newcastle upon Tyne, faces three charges under counter terrorism legislation.

He is accused of two counts of planning suicide bombings and his own martyrdom. One charge involves the UK and the other alleges that he plotted with contacts in his home country, Pakistan and Yemen.


All the garden spots ...


It is alleged that he deliberately stayed in Britain, obtaining a passport and getting a job at the airline to further the conspiracy.

Prosecutor Colin Gibbs told City of Westminster Magistrates' Court the charge sheet alleges he shared information about his work, including security measures, and offered to take advantage of planned strikes by BA staff to join the airline's cabin crew.

The computer expert also faced a third charge alleging he collected money and transferred it through trusted associates and wire services to terrorist associates overseas. All three offences are alleged to have taken place between April 2006 and February this year.

Karim was arrested by officers from Scotland Yard's Counter Terrorism Command, working with colleagues in the north east of England, on February 25. They swooped on the office complex where he worked in Newcastle as a computer software developer and searched his home in the city.

Forensic specialists are continuing to sift through hundreds of files held on computers seized from his workplace and home.

Urgent inquiries are also understood to be under way in Bangladesh, Pakistan and Yemen to trace the others allegedly involved.

Karim, a well-built man with a thin beard and close-cropped hair, spoke only to confirm his name and date of birth during the 15-minute hearing. He wore a black fleece. His solicitor James Nicolls said he did not want his client's address made public over fears of reprisal attacks against his young family. He did not apply for bail.

This article starring:
Rajib Karim
Posted by: tipper || 03/11/2010 10:34 || Comments || Link || E-Mail|| [385 views] Top|| File under:
Europe
Teacher attacked after al-Qaeda comments
A 15-year-old French schoolboy sprayed a teacher with teargas after she described al-Qaeda as a "terrorist group", she told reporters on Tuesday as prosecutors began their investigation.

"I had just explained that the attacks on September 11, 2001 were carried out by the terrorist organisation al-Qaeda, as is written in the text book," said the history teacher, speaking on condition of anonymity.

"He stood up and declared that al-Qaeda is not terrorist and that neither is the Taliban," she said, adding that the boy had then pulled out a spray can and doused her and a teaching assistant with teargas.

Both staff members, who work in the small school in the central French village of Largentiere, made a criminal complaint against the boy, state prosecutors confirmed.

A youth court will be convened in the nearby town of Privas on March 16 to hear the case.
Posted by: tipper || 03/11/2010 10:55 || Comments || Link || E-Mail|| [529 views] Top|| File under:
India-Pakistan
Passenger-cum-bullets, explosives held at Jinnah airport
[Geo News] A passenger was caught with heavy cache of bullets and explosives at Quaid-e-Azam International Airport, while he was trying to fly off to Dubai via a private airline, Geo news reported as the incident happened in the wee hours on Wednesday.

Following the recovery of heavy amount of ammunitions and explosive materials, the flight was immediately called off.

According to sources, the passenger was hailing from Rajanpur as he was holding Rajanpur passport. The passenger has been taken under custody and is being investigated, airport security force said.

A Dubai-bound private airline's flight was immediately barred from departure at 11:30pm after recovery of ammunitions from a passenger meanwhile, all the passengers are being re-checked, sources said.

It is being reassured that there should be no other accomplice of the accused passenger on flight, sources said.
Posted by: Fred || 03/11/2010 00:00 || Comments || Link || E-Mail|| [377 views] Top|| File under:
Two 'bombers' among 60 held in Hangu
[The News (Pak) Top Stories] Law-enforcement agencies claimed to have arrested 60 militants, including two would-be suicide bombers, in a week-long operation, official sources said here on Wednesday.

The sources said security forces and the police continued a search operation in various parts of the district for the last one week and arrested 60 suspects, including two would-be suicide bombers. Security forces also seized huge quantity of arms and ammunition from their possession.

Our Daggar correspondent adds: Two militants were killed and another was arrested in a search operation in Elam area on Wednesday, official sources said. The sources said security forces and the police continued a search operation in the hilly area of Elam in Pir Baba for the second consecutive day.
Posted by: Fred || 03/11/2010 00:00 || Comments || Link || E-Mail|| [380 views] Top|| File under: TTP
US drone attacks kill 14 in NW Pakistan
[Iran Press TV Latest] Two US drone attacks on Pakistan's North Waziristan tribal region have killed at least 14 people and injured a number of others.

Eight people were killed when a drone fired five missiles at a vehicle in Mizar Madakhel village, Pakistani intelligence officials confirmed on Wednesday.

The second drone fired three missiles at villagers, who were recovering bodies from the site of the first attack, killing six others, Press TV correspondent reported. Several Pakistanis were also wounded in the strikes.

The US carried out numerous such attacks on Pakistan's tribal areas last year, killing hundreds of people -- mostly civilians.

Washington claims the strikes target pro-Taliban militants. Islamabad has repeatedly condemned the attacks, saying they violate Pakistan's sovereignty.

Earlier in March, a Washington-based think-tank reported that US drone attacks have killed over 1200 people in Pakistan over the past six years.
Posted by: Fred || 03/11/2010 00:00 || Comments || Link || E-Mail|| [369 views] Top|| File under: al-Qaeda in Pakistan
Southeast Asia
Three workers killed, burned in southern Thailand
Terrorists Suspected Islamic militants shot dead three Thai workers and set their bodies on fire in the middle of road Thursday in Thailand's troubled south, police said. The three men, who worked for a telephone company, were killed as they travelled by pick-up truck in Pattani province. Police were unable to give further details of the victims, but said a fourth man escaped the attack.

Around the same time, in a separate incident in Pattani, a 61-year-old vendor was shot dead.
Posted by: ryuge || 03/11/2010 01:32 || Comments || Link || E-Mail|| [385 views] Top|| File under:
Who's in the News
36
[untagged]
5
Govt of Iran
3
Hamas
2
al-Qaeda in Pakistan
2
Govt of Pakistan
2
al-Qaeda in North Africa
1
Salafia Jihadiya
1
Taliban
1
TNSM
1
Global Jihad
1
TTP
1
HUJI
1
Jamaat-e-Islami
Bookmark
E-Mail Me
The Classics
The O Club
Rantburg Store
The Bloids
The Never-ending Story
Thugburg
Gulf War I
The Way We Were
Bio
Merry-Go-Blog
Hair Through the Ages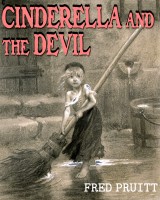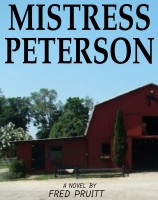 On Sale now!


A multi-volume chronology and reference guide set detailing three years of the Mexican Drug War between 2010 and 2012.

Rantburg.com and borderlandbeat.com correspondent and author Chris Covert presents his first non-fiction work detailing the drug and gang related violence in Mexico.

Chris gives us Mexican press dispatches of drug and gang war violence over three years, presented in a multi volume set intended to chronicle the death, violence and mayhem which has dominated Mexico for six years.
Click here for more information


Meet the Mods
In no particular order...


Steve White
Seafarious
Pappy
lotp
Scooter McGruder
john frum
tu3031
badanov
sherry
ryuge
GolfBravoUSMC
Bright Pebbles
trailing wife
Gloria
Fred
Besoeker
Glenmore
Frank G
3dc
Skidmark
Alaska Paul



Better than the average link...



Rantburg was assembled from recycled algorithms in the United States of America. No trees were destroyed in the production of this weblog. We did hurt some, though. Sorry.
3.233.229.90