Roadside Bombs Kill 11 Afghan Civilians
[Quqnoos] A roadside bomb struck a car in a northwestern Afghan province, killing at least 10 civilians, the govt said on Monday. Another civilian died in a separate bomb blast in the same region, the Afghan Interior Ministry said in a statement.

The first bomb went off as civilians drove over the device in the Muqur district of Badghis province on Sunday, the statement noted.

"The mine was planted by the enemies of Afghanistan on a public road," the statement said without identifying a specific group.

No group, including the Taliban, has claimed responsibility for the attack in the remote Afghan province.
Posted by: Fred || 03/09/2010 00:00 || Comments || Link || E-Mail|| [472 views] Top|| File under: Taliban
Africa Subsaharan
At least 500 killed in communal clashes near Nigeria
[Dawn] At least 500 people were killed Sunday in communal clashes near Nigeria's central city of Jos, a state governor's advisor told AFP Monday, revising a previous toll of around 100 dead. "We have been able to make 95 arrests but at the same time over 500 people have been killed in this heinous act... by Fulani herdsmen," Dan Manjang said in a telephone interview.

Nigeria's central Plateau State was also quoted on state radio saying 500 people had been massacred in a night raid on three villages on the fringes of Jos.

Witnesses, reporters and local rights activists put the figure at slightly over 200.

Shamaki Gad Peter, head of the League for Human Rights in Jos, told AFP:
"By our latest count there are 202 bodies".

Shehu Sani, another rights activist spoke of 250 people killed.

"So far we understand there are about 200 people dead in the three villages," a resident of Dogo Nahawa, Frank Tatgun said.

He reported no clashes overnight Monday amid tight security after authorities put the area under a red security alert and deployed troop.

The attacks blamed on mainly Muslim nomadic cattle rearers, targeted the local Berom ethnic group, which is predominantly Christian.

An explosion of violence between rival ethic and religious groups in January left 326 dead in Jos, according to police although religious and human rights activists put the overall toll at more than 550.
Posted by: Fred || 03/09/2010 00:00 || Comments || Link || E-Mail|| [525 views] Top|| File under: Global Jihad
Arabia
Hospitalized terror suspect who killed Yemeni policeman' German of Somali origin'
The hospitalized terror suspect who shot policemen in northern Yemen killing one of them on Sunday was a German citizen of Somali origin, the September website reported on Monday.

The state-run website quoted a source at al-Jomhori Hospital in the capital, Sana'a, as saying that suspect wanted to escape from the hospital but the attempt was thwarted.

One policeman was killed and another was injured when the suspect, identified as Sherif Mobily, took the gun of one of the policemen who were guarding him after he was rushed to hospital almost a week ago and started firing on the policemen.

The incident took place when the victim helped Mobily to go to the bath.

Mobily then escaped to another room in the hospital but guards caught him.

Reports noted Sunday he was arrested during a terror raid last week in which about 11 Al-Qaeda suspects were arrested in Sana'a.
Posted by: Fred || 03/09/2010 00:00 || Comments || Link || E-Mail|| [419 views] Top|| File under: al-Qaeda in Arabia
Interpol issues 16 new alerts in Dubai killing
[Al Arabiya Latest] International police agency Interpol on Monday issued arrest notices for 16 further suspects wanted by Dubai for the killing of a Hamas leader there.

The announcement brought to 27 the total number of suspects on Interpol's wanted list for the murder of Mahmud al-Mabhouh in a luxury hotel room in January, which Dubai police suspect was ordered by the Israeli secret service.



The announcement brought to 27 the total number of suspects on Interpol's wanted list for the murder of Mahmud al-Mabhouh

"Investigative information provided by the authorities in Dubai bore out the international links and broad scope of the number of people involved, as well as the role of two 'teams' of individuals identified by the Dubai police as being linked to al-Mabhouh's murder," Interpol said in a statement.

It said the 16 new names make up the second of these "teams", in addition to 11 for whom Interpol issued arrest alerts, known as Red Notices, on February 18.

"According to the Dubai police investigation, the first team consisted of a smaller core group alleged to have carried out the killing," it said, referring to the 11 named last month.

The second team of 16 "is believed to have aided and abetted the first team by closely watching, following and reporting Mabhouh's movements from the moment he landed at Dubai airport until his murder" on Jan. 19, it said.

Interpol's latest list includes the names of at least six Britons and three Australians, along with several whose nationalities were not given
Posted by: Fred || 03/09/2010 00:00 || Comments || Link || E-Mail|| [363 views] Top|| File under: Hamas
Bangladesh
Grenade hurler held
[Bangla Daily Star] A significant headway in the former finance minister SAMS Kibria killing case is likely as law enforcers on Sunday arrested suspected grenade thrower Mizanur Rahman Mithu of banned Islamist outfit Harkat-ul-Jihad-al Islami.

The other suspected grenade thrower, Badrul Alam Mizan, who is in Habiganj jail, however claims he only "accompanied Mithu, who hurled a grenade at Kibria".

Following Mithu's arrest by Rapid Action Battalion on Sunday midnight in Habiganj, the investigation officer of the case started interrogating him yesterday evening.
Continued on Page 49
Posted by: Fred || 03/09/2010 00:00 || Comments || Link || E-Mail|| [525 views] Top|| File under: HUJI
Mufti Hannan, 5 others indicted
[Bangla Daily Star] A trial court here yesterday framed charges against Huji chief Mufti Abdul Hannan and five others in the case filed for the city's bomb blast hours ahead of a pre-poll rally of Awami League Chief Sheikh Hasina on September 26, 2001.

Two young men were killed in the incident when they were making bombs.

Additional District and Sessions Judge-III of Sylhet Md Belayet Ullah yesterday framed charges against the accused persons and fixed April 12 for recording deposition of the prosecution witnesses, said Shamsul Islam, additional public prosecutor of the district.

The accused Harkat-ul-Jihad-al Islami, Bangladesh Chief Mufti Abdul Hannan, Moulana Abu Sayeed, Masud Ahmed Shakil alias Sumon, Sheikh Shahjahan alias Shahjahan and Obaid alias Abu Obaida alias Harun were produced before the court while Dr Arif Ahmed Rifa appeared before it.

Dr Rifa is now on bail while others are in jail, court sources said.

AL Chief Sheikh Hasina addressed her public rally in Sylhet government Alia Madrasa maidan at night on September 26, 2001. The bomb went off at a house in the city's Fazil Chist area, 2 km off the maidan, just hours ahead of the meeting. Accused Arif Ahmed Rifa owns the building.

The blast happened place when bombs were being made for attacking the rally, the investigators said quoting the accused who made confessions during interrogation.

Accused Mufti Abdul Hannan, Moulana Abu Sayeed and Shakil Ahmed alias Sumon gave confessional statement before the magistrates. Injured Shakil was caught while fleeing the scene.

CID's Inspector Pranab Kumar Roy submitted charge sheet against four accused on March 15, 2004.

However, Pranab filed supplementary charge sheet adding names of Huji-B Chief Mufti Abdul Hannan and Moulana Abu Sayeed on September 16, 2004.
Posted by: Fred || 03/09/2010 00:00 || Comments || Link || E-Mail|| [490 views] Top|| File under: HUJI
Robber, Gono Bahini hard boy killed in shootouts
[Bangla Daily Star] An alleged robber and an operative of outlawed Gono Bahini were killed in separate 'shootouts' with law enforcers in the capital and Kushtia yesterday.

The robber Monir Hossain was killed in an encounter with the members of Rapid Action Battalion in city's Jatrabari area at about 2:15am, said Rab officials.

Police said Monir was wanted in at least 20 criminal cases in Demra, Jatrabari and Siddhirganj police stations.

According to Rab official, a team of Rab-10 conducted the drive when Monir along with his accomplices was gathering beside local Uddipan School at Sutikhalpar for committing a robbery.

"Sensing presence of the Rab, the robbers opened fire on Rab members prompting them to fire back that triggered a gun-battle. At one stage of gunfight the robbers fled the scene leaving the bullet-hit body of Monir," Rab official said.

Talking to The Daily Star, Banu Begum, wife of Monir, said that Rab officials picked up her husband on Sunday midnight after he came back from Dubai.

In another incident, Monzurul Islam Monju, 32, a regional leader of outlawed Gono Bahini was killed in a 'shootout' between his cohorts and police at Pyiarpur village in Kushtia sadar upazila.

Acting on a tip-off, a team of Detective Branch of Kushtia and Islamic University police raided GK (Ganges-Kabadak) canal at the village where Monju and his men were holding a secret meeting at about 4:15am, police said.

Sensing their presence, the gang hurled a cocktail towards them and also fired gunshots, prompting them to retaliate. Monju was caught in the line of fire and died on the spot, police said.

Posted by: Fred || 03/09/2010 00:00 || Comments || Link || E-Mail|| [399 views] Top|| File under:
Britain
Seven held over Swedish cartoonist plot
IRISH police arrested seven Muslims suspected of conspiracy to murder over a reported plot to kill a Swedish cartoonist who drew the Prophet Mohammed with the body of a dog, they said.

The four men and three women were arrested in the southern Irish towns of Cork and Waterford following an international operation.

A police source confirmed press reports that they were Muslims arrested over an alleged plot to assassinate Swedish cartoonist Lars Vilks, who has a $100,000 bounty on his head from an Al Qaeda-linked group.

"The operation ... is part of an investigation into a conspiracy to commit a serious offense (namely, conspiracy to murder an individual in another jurisdiction)," said a statement from Ireland's national police service.

It added that the operation involved law enforcement agencies in the United States and a number of European countries.

The seven arrested range in age from mid 20s to late 40s, police said.

Swedish newspaper Nerikes Allehanda published a cartoon on August 18, 2007 depicting the Prophet Mohammed as a dog to illustrate an editorial on self-censorship and freedom of expression and religion.

The cartoon prompted protests by Muslims in the western town of Oerebro, where the newspaper is based, and death threats for Vilks.

An Al-Qaeda front organisation offered $150,000 to anyone who slit his throat or $100,000 for his murder by other means, while they also offered $50,000 to kill newspaper editor in chief Ulf Johansson.

A series of 12 cartoons of the Prophet Mohammed published in Denmark's biggest daily led to riots in several Muslim countries in early 2006.

A strict interpretation of Islam forbids the depiction of Mohammed in any form.
Posted by: tipper || 03/09/2010 11:50 || Comments || Link || E-Mail|| [462 views] Top|| File under:
China-Japan-Koreas
North Korean forces put on full alert
North Korea has put its forces on full combat alert against the backdrop of the US and South Korea's launch of a joint military drill.

"The units of the three services of the KPA (Korean People's Army) should keep themselves fully ready to go into action in order to blow up the citadel of aggressors once the order is issued," the North's KCNA news agency quoted its military command as saying on Monday.

Earlier in the day, some 18,000 American soldiers and 20,000 South Korean troops started their annual joint military exercises called Key Resolve/Foal Eagle.

While the US and South Korean officials say the military drills -- which include live-firing by US Marines, aerial attack drills and counter-infiltration exercises -- are aimed at testing the defense readiness of the two countries, North Korean officials criticize the exercise as a nuclear war maneuver.

Pyongyang has also called the drill a blow to nuclear talks spearheaded by the US. The talks are meant to force the North into rejoining international disarmament talks on halting its atomic weapons program in return for aid.

Last April, the North pulled out of the talks following what it described as provocative statements by the US, the undermining of its national security and failing living up to commitments to the country.

The two Koreas have technically been at war since 1953 as the Korean War ended with a truce and not a peace treaty. The United States has about 28,000 troops stationed in South Korea.
Posted by: Fred || 03/09/2010 00:00 || Comments || Link || E-Mail|| [420 views] Top|| File under: Commies
Europe
Germany arrests Kurdish Iranian dissident leader
[Al Arabiya Latest] Germany security forces arrested Abdul Rahman Haji Ahmadi, the leader of Iranian Kurdish opposition group, the Free Life Party of Kurdistan (PJAK), at his apartment near Cologne, the group confirmed Sunday.

Nooroz news, the satellite channel affiliated to PJAK, said the Iraq-based militant group warned that actions will be taken against Germany and other European countries if Haji Ahmadi is not released, without elaborating on the type of action.

"Abdul Rahman Haji Ahmadi is a hero in both Kurdistan and Iran and his arrest is a blatant violation of rights" said a PJAK statement aired on Norooz.

"The arrest is not an action against a certain person or a specific trend or group," the statement added. "It rather constitutes a conspiracy against the free will of the people."

According to the statement, Haji Ahmadi has been the leader of PJAK since the group was created in 2004 and neither he nor the group has ever been involved in any "undemocratic activities."

The German police have not so far made any comments regarding the reasons for his arrest.

Iran's semi-official Fars news agency linked to the country's Revolutionary Guards, reported that "terrorist gang leader" Abdul Rahman Haji Ahmadi was arrested by German security forces on Friday alongside two other senior members of the group Ramzi Kartel and Zobayr Aydan

According to Fars, Haji Ahmadi was arrested in his residence during a two-hour-long operation, where officers confiscated computers, mobile phones and other communication equipment.
Posted by: Fred || 03/09/2010 00:00 || Comments || Link || E-Mail|| [406 views] Top|| File under:
Home Front: WoT
Accused Somali-trained militant to be tried in NY
A man U.S. prosecutors say received bombmaking training in Somalia from the Islamist militant group Al Shabaab has been brought to New York to face charges, the U.S. Attorney's office said on Monday.

Mohamed Ibrahim Ahmed, who was arrested in Nigeria and brought to New York on Saturday, appeared in U.S. Magistrate Court wearing a blue prison suit. His lawyer said he would enter a plea of not guilty when he is arraigned on Tuesday. He is charged with providing and conspiring to provide material support to Al Shabaab, which the U.S. State Department lists as a foreign terrorist organization, and receiving and conspiring to receive military-type training from Al Shabaab. Prosecutors believe Ahmed is an Eritrean citizen who has been living in Sweden.

According to the indictment unsealed on Monday, Ahmed received Al Shabaab "jihad training" in the vicinity of Kismayo and Barawa, Somalia, in April 2009, and provided the group with $3,000. Ahmed faces a maximum sentence of 45 years if convicted.
Posted by: ryuge || 03/09/2010 06:33 || Comments || Link || E-Mail|| [562 views] Top|| File under: al-Shabaab
India-Pakistan
Police foil attack on Quetta imambargah
[Dawn] Unknown assailants opened fire at an imambargah in Quetta on Monday injuring one FC official who was later shifted to a hospital.

Earlier, police foiled an attack on the same imambargah which also killed the attacker.

According to police officials, the attacker was killed after he fired three bullets at the time of prayers at the Imambargah Punjabia situated on Quetta's Qambrani road.

The attacker intended to targeted the imam but missed. The security guard retaliated, killing the attacker.

The attacker's body was then shifted for further interrogation.
Posted by: Fred || 03/09/2010 00:00 || Comments || Link || E-Mail|| [396 views] Top|| File under: al-Qaeda in Pakistan
3 terrorists flee from police custody in Multan
[Geo News] Unknown assailants stormed a police station and managed to secure the release of three arrested terrorists from the police custody. Three policemen on duty there were wounded, including an Assistant Sub-Inspector (ASI), police said. Sources privy to police said that three terrorists, who were under FIA custody, were shifted to Multan a few days ago for further interrogation. The highly dangerous terrorists were kept in the Purana Alpa Police Station, which came under attack by the unknown gunmen today morning. As a result of the gun-battle, three policemen were injured while attackers fled the scene after taking the arrested terrorists with them. Police sources said that they were arrested from Lahore.
Posted by: Fred || 03/09/2010 00:00 || Comments || Link || E-Mail|| [432 views] Top|| File under:
Bombing kills 15, destroys spy office in Lahore
[Iran Press TV Latest] A car bomb blast in Lahore has destroyed the offices of a Pakistani state spy agency, killing 15 people and injuring 83 others, security officials say.

In the incident, a two-storey building used by the Special Investigation Agency (SIA), a police anti-terrorism unit in Punjab province, was destroyed by a bomber using a car laden with up to 600 kilograms of explosives.

Later, pro-Taliban militants claimed responsibility for the latest bloody attack in an upmarket area of the capital of Punjab.

Javed Akram, the head of Jinnah Hospital, said eight intelligence officials were among the dead. A woman who was taking her daughter to school was also killed. The girl is in critical condition.

The bombing severely damaged a neighboring Muslim seminary and several other buildings and vehicles around the blast site, creating a panic in the area.

Rescue workers and volunteers digging with their bare hands pulled injured employees and bodies out from under the rubble of the collapsed building, which was used to interrogate suspected militants.
Posted by: Fred || 03/09/2010 00:00 || Comments || Link || E-Mail|| [885 views] Top|| File under: al-Qaeda in Pakistan
US drone strike in Malay Khan Area
[Dawn] According to official sources suspected US drone has fired five missiles in Maley Khan Sirai area located near Miranshah bazaar killing at least five people and wounded three.

A security official in Peshawar confirmed the strike saying the missiles hit militants gathered in a compound in Miranshah.

"I was in the mosque when I heard three huge explosions. The electricity was disconnected after the explosions," one resident told AFP by telephone requesting anonymity.

"Two drones fired three missiles in Miranshah bazaar. Two buildings in the centre of the bazaar were hit and destroyed in the attack," he added.

A US drone strike in Miranshah in February killed Mohammed Haqqani, a brother of Al-Qaeda-linked warlord Sirajuddin Haqqani, whose network is fighting against US and local forces in neighbouring Afghanistan.

The covert US drone war against Al-Qaeda and Taliban leaders has focused increasingly on North Waziristan, a bastion of multiple militant groups, since a December 30 suicide attack killed seven CIA employees in Afghanistan.
Posted by: Fred || 03/09/2010 00:00 || Comments || Link || E-Mail|| [424 views] Top|| File under: al-Qaeda in Pakistan
Israel-Palestine-Jordan
Electric shock kills man in Rafah tunnel
[Ma'an] A man was shocked to death by a loose wire in a tunnel near the As-Salam neighborhood of Rafah on Monday, medics said.


Where the hell is OSHA of Gaza on this?


He was identified by medics as 29-year-old Nidal Mahmud Dahliz. Officials at the Abu Yousef An-Najjar Hospital in Rafah said he was pronounced dead on arrival.

The smuggling industry, necessitated by a blockade led by Egypt and Israel, is notoriously dangerous.
Posted by: Fred || 03/09/2010 00:00 || Comments || Link || E-Mail|| [374 views] Top|| File under: Hamas
Southeast Asia
Indonesian police say they have shot dead Dulmatin, one of region's most wanted terrorists
INDONESIAN police believe they have shot dead Dulmatin, one of the region's most wanted terrorists and one of the architects of the 2002 bombings, who is believed to have behind a new terror cell training in Aceh.

Police say they are waiting on DNA results but believe a man shot dead in a South Jakarta shop today was Dulmatin, also known as "Genius", for whom the US Government has offered a $10 milion US reward and who was one of the dangerous masterminds of the nightclub bombings in Bali.

Dulmatin is believed to have been in hiding in the Southern Phillippines since the 2002 bombings and his re-emergence in Indonesia, running a new terrorist cell, is a massive development in the country's fight against militants and terrorism.

Police operations over the past two weeks have arrested 19 people involved in the Aceh cell and uncovered weapons, training manuals and videos of the 2002 Bali bombings in which 200 innocent people were killed. Two others and three police officers have been killed in the operation.

Police have confirmed the group was training for terrorism but have not revealed the group's intended target.

Initially analysts claimed the group was more likely to have been GAM, a separatist movement in Aceh and not related to terrorism but that view has since changed.

Dulmatin has been one of South East Asia's most wanted men since the 2002 bombings in which he played a major role, helping to assemble the bombs and setting one of with a mobile phone.

A protege of Jeemah Islamiyah's master bombmaker Dr Azahari Husin, Dulmatin also trained in Afghanistan. Dr Azahari was shot dead during a police operation in 2005.

The man killed today was shot dead in a Multiplus shop in south Jakarta. Multiplus is a shop which offers printing, emailing, mailing services. Witnessses said the man, with a long beard, had been inside the shop for about 10-15 minutes, using a computer, when it was raided by heavily-armed Detachment 88 officers.

Gunfire followed, some witnesses said five to seven shots fired. Witnesses said before the raid the man had gone to the second floor, to computer number nine, and had sat down to use it.

Then 30 minutes later police emerged with a body bag.

If indeed it is Dulmatin who has been killed, it is a significant coup for Indonesia's anti-terror police who have been hunting him for years. And it takes out of play one of the most dangerous terrorist masterminds still on the run and capable of planning massive attacks.

It comes shortly before US President Barack Obama is due to visit Indonesia on a two-day visit with his family.
Posted by: tipper || 03/09/2010 04:23 || Comments || Link || E-Mail|| [434 views] Top|| File under:
Syria-Lebanon-Iran
Iran slaps travel ban on 82 year-old poetess
[Al Arabiya Latest] Iran's most celebrated living poetess Simin Behbahani faced a travel ban on Monday after being prevented from leaving for France for International Women's Day ceremonies, an opposition website said.

Behbahani, 82, is also a feminist advocating better rights for Iranian women who face several inequalities under the Sharia-based law in place in the Islamic republic since its 1979 revolution.

Officials confiscated Behbahani's passport at Tehran's Imam Khomeini airport Monday morning as she was set to leave and told her to follow up the matter through the revolutionary court, Keleme.com said.

"Paris municipality had invited me for March 8 and I had prepared a text about feminism and a poem about women which I was going to read at the ceremony and return on Wednesday," Behbahani was quoted as saying.

"After I crossed customs and my passport was stamped, two officials called me, took my passport away, kept me till 5 a.m. (0130 GMT) and asked questions," she said.

The octogenarian poet is close to Iran's Nobel peace prize winner and human rights campaigner Shirin Ebadi -- both condemning the Islamic republic's treatment of women as discriminatory.
Posted by: Fred || 03/09/2010 00:00 || Comments || Link || E-Mail|| [393 views] Top|| File under: Govt of Iran
Who's in the News
41
[untagged]
6
Govt of Iran
3
al-Qaeda in Pakistan
2
Taliban
2
Hamas
2
HUJI
1
Global Jihad
1
al-Qaeda in Arabia
1
Jundullah
1
al-Qaeda
1
Jamaat-e-Islami
1
al-Shabaab
1
Commies
Bookmark
E-Mail Me
The Classics
The O Club
Rantburg Store
The Bloids
The Never-ending Story
Thugburg
Gulf War I
The Way We Were
Bio
Merry-Go-Blog
Hair Through the Ages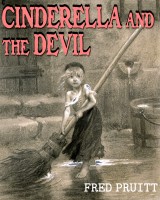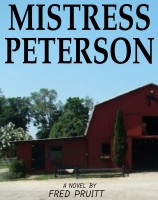 On Sale now!


A multi-volume chronology and reference guide set detailing three years of the Mexican Drug War between 2010 and 2012.

Rantburg.com and borderlandbeat.com correspondent and author Chris Covert presents his first non-fiction work detailing the drug and gang related violence in Mexico.

Chris gives us Mexican press dispatches of drug and gang war violence over three years, presented in a multi volume set intended to chronicle the death, violence and mayhem which has dominated Mexico for six years.
Click here for more information


Meet the Mods
In no particular order...


Steve White
Seafarious
Pappy
lotp
Scooter McGruder
john frum
tu3031
badanov
sherry
ryuge
GolfBravoUSMC
Bright Pebbles
trailing wife
Gloria
Fred
Besoeker
Glenmore
Frank G
3dc
Skidmark
Alaska Paul



Better than the average link...



Rantburg was assembled from recycled algorithms in the United States of America. No trees were destroyed in the production of this weblog. We did hurt some, though. Sorry.
3.233.229.90