Afghanistan
Yon: Spanish negligence endangering our troops
Yesterday, an American involved in the war effort handed me a document. It was an email from a Lieutenant Colonel in the 82nd Airborne Division in Afghanistan. His unit is in combat seven days a week. To be clear, I did not get the email from the officer and I have never met him.

The email is about the abysmal, unsafe conditions which some of our most dedicated troops are living in, at a remote base run by the Spanish military in Afghanistan. All deletions [xxx] are by me. I have the entire email. The serious and disturbing allegations are found in the second and third paragraphs.

Please note, that the failure to support permanent US troops at this Spanish base constitutes real negligence about their ultimate safety. And that comes on top of a degree of harassment that is shocking among allies.

The message begins:

Gentlemen,
I just finished spending a couple days with TF [xxx] at [xxx] and visiting all of our sites that we have troopers located at. Great progress continues to be made in the [xxx], but several items need some help ASAP:

[Para 1 deleted]

2) Qal E Naw: The Spanish are not interested in helping in anyway, and are trying to make us decide to leave based on their unacceptable treatment of Americans. Our refuelers [soldiers who refuel helicopters] that are living there have to run out, unroll the hoses, pull security, and roll everything back up. They have asked for gravel along the FLS as it is currently calf deep mud, but the Spanish refuse to make any improvements. They asked for a T barrier (just one) to put at a 45 degree angle outside the fence where the FARP [Forward Arming and Refueling Point; where helicopters land for ammo and gas] has to be set up so they can run for cover in case there is small arms fire, the Spanish say no and refuse to make any improvements. They asked for a small gate where their billets are located so they can access the FARP directly rather than going a half mile loop to get out the gate, but the Spanish said no and refuse to make any improvements. They [sic] guys are living hard (we understand that) but have to do laundry by hand as all of their stuff is stolen if they turn it into the laundry, they discussed this with the Spanish, but they refuse to many any improvements.

USFOR-A needs to energize someone to develop a viable, enduring plan for this FARP that isn't reliant on the Spanish. This is a key hub for fuel (since we can't get trucks to [xxx] or [xxx]) so let's improve this location to better support those guys living out there on the edge by themselves. They refused to allow a Marine detachment that was dropped there to come into the wire or feed them overnight. Our refuelers had to fight the Spanish to bring them in and squeeze them into the two small tents that they have and give them MREs as they [sic] Spanish wouldn't feed them. Is this how we allow our Coalition partners to treat Americans?

3) BmG: Who ever briefed that they have gravel there has never been there. We arrived during a TIC [fighting] and a MEDEVAC mission. The aircraft have to land/park in a field that has no gravel and then they sink into the ground. They have to be moved everyday to pull them back out of the mud. If we can't get gravel, how about putting some AM2 matting, stakes and a couple of Red Horse guys on a CH-47 and fly them in to build a couple of pads just big enough to park an individual UH-60 on? We've been pushing the gravel issues since last fall and are no closer to a solution. Those guys are living in fighting positions. When it begins to warm up in the next month, that field will be untenable without gravel or AM2 matting. We don't want to lose MEDEVAC capability there because we couldn't put in two pads. We did a MEDEVAC [troop(s) wounded] and Hero [troop(s) killed] mission while I was there and the next day as well, let's not forget that they are on the tip of the spear, we owe them more.

I would like to discuss these Saturday to see what the way ahead is going to be.

ATW!

On that note, the email closes.

So, our soldiers and Marines, living in rough conditions at the far tip of the spear, apparently are being treated with contempt, with all basic support denied, from laundry to the conditions of the field on which our troops do their thankless job. If this report is true, and I have no reason to doubt it, the Spanish are endangering the lives of our warriors by failing to provide basic safety.

To the extent that there is an international dimension to this potential problem, requiring a diplomatic solution, it deserves the immediate attention of our civilian leadership. Our able Secretary of Defense will likely wish to investigate, and bring it up with our Spanish allies for any corrective measures that might be in order. I will personally see that this gets to Secretary Gates. When Secretary Gates gets wind, we can rest easy that proper attention is forthcoming.
Posted by: mom || 03/08/2010 13:15 || Comments || Link || E-Mail|| [493 views] Top|| File under:
Afghan militants battle Taliban, defect to gov't
More on yesterday's Hezb-e-Islami - taliban (what faction?) festivities.


[AP] Fighters for the Hezb-e-Islami militia, loyal to regional warlord Gulbuddin Hekmatyar, battled the Taliban with rocket-propelled grenades and heavy machine guns in Baghlan province, provincial Gov. Mohammad Akbar Barakzai said.

At least 50 militants and an unknown number of civilians have died in the fighting that started Saturday morning and was continuing through Sunday night. Officials said the battles were apparently over control of several villages where the government has almost no presence.

Provincial police Chief Kabir Andarabi said more than 100 Hezb-e-Islami fighters, under pressure from the combat, pledged Sunday to join the government forces that have massed on the edge of the battle zone. The regional police commander, Gen. Ghulam Mushtaba Patang, put the number of defecting fighters at 50 but said the situation was in flux. "It is correct that Hezb-e-Islami has come under pressure from the Taliban and some of them have already joined with the government," Patang said.

He said police amassed in the area had set up mobile hospitals and were offering medical care to any fighters willing to defect.

Provincial deputy police chief Zalmai Mangal said reports from the area indicate that at least 50 militant fighters were dead, 35 from Hezb-e-Islami and 15 from the Taliban. It was unclear how many total militants were involved, he said by telephone from a district near the fighting where government forces have rushed to observe and try to help any wounded civilians.
Posted by: ed || 03/08/2010 00:00 || Comments || Link || E-Mail|| [347 views] Top|| File under:
Hizb-e-Islami militants fight Taliban, defect to Afghan govt
More on yesterday's story...


[AFP] Scores of Hizb-e-Islami militants, including 11 commanders and 68 fighters, defected on Sunday and joined the Afghan government as a clash between the group and the Taliban left 79 people dead, police said.

Fighting between the Taliban and Hizb-e-Islami erupted early on Saturday in Baghlan province, said provincial police chief Muhammad Kabir Andarabi.

Citing local sources in the northern region, police officials said the battles continued on Sunday in the Jangal Bagh area. The Afghan Interior Ministry on Saturday confirmed the clashes but was not able to give casualty figures.

Defected: Regional police spokesman Laal Muhammad Ahmadzai said 11 Hizb-e-Islami commanders and 68 of their men had defected to the government. "The government is trying to rescue the Hizb-e-Islami men surrounded by Taliban. We are not launching an operation for the sake of civilian casualties," Ahmadzai said.

Andarabi said intelligence reports suggested 60 fighters -- 40 from Hizb-e-Islami and 20 Taliban -- had died so far in fighting.g.

Civilian deaths: "Our reports indicate that up to 19 civilians were also killed," Andarabi added.

Smaller militant groups, aside from the Taliban, are also battling the government and foreign troops, either joining forces with the Taliban or waging their own insurgency. Hizb-e-Islami, an extremist faction loyal to former Afghan prime minister turned warlord Gulbuddin Hekmatyar, is the second biggest militant group after the Taliban.

Qazi Burhaan, who calls himself a Hizb-e-Islami commander, told AFP by telephone on Saturday that fighting erupted after Taliban militants snatched some of his men. He said they had lost one fighter and killed 15 Taliban.

The Taliban and Hizb-e-Islami have in the past differed over their policies, with Hekmatyar saying he welcomes peace talks with the Afghan government and the US as long as foreign troops leave the country.
Posted by: Fred || 03/08/2010 00:00 || Comments || Link || E-Mail|| [360 views] Top|| File under: Hizb-i-Islami-Hekmatyar
Africa North
Mauritania rejects al-Qaeda ransom demands
[Maghrebia] Al-Qaeda in the Islamic Maghreb continues to press an unyielding Mauritania to release jailed terrorists in exchange for three Spaniards and an Italian couple held hostage in Mali, ANI reported on Friday (March 5th). "They really pushed for the release of their fighters," AFP quoted a negotiator in Bamako as saying Friday after meeting in Mali with the kidnappers.

Mauritania has refused to accede to the terrorists' demands. "There will be no negotiations with these terrorist groups and there will be no exchange of anyone, against anyone, with the kidnappers. Otherwise, it will never end," Mauritanian Prime Minister Moulaye Ould Mohamed Laghdaf said on Thursday.

Posted by: Fred || 03/08/2010 00:00 || Comments || Link || E-Mail|| [324 views] Top|| File under: al-Qaeda in North Africa
Algerian army kills six terrorists in Boumerdes clash
[Maghrebia] Algerian soldiers killed six terrorists Saturday (March 6th) in an attack on a rebel hideout in Kedara, Boumerdes province, Tout sur l'Algerie reported. The security operation targeted the El Arkam brigade of al-Qaeda in the Islamic Maghreb (AQIM). The army bombarded and destroyed terrorist bunkers, seizing Kalashnikovs and IEDs. The operation followed information provided by members of terror-support groups operating in the region.
Posted by: Fred || 03/08/2010 00:00 || Comments || Link || E-Mail|| [317 views] Top|| File under:
Africa Subsaharan
Central Nigeria on red alert after over 100 killed
More killings in Jos


Nigeria's acting president put security forces on alert after machete wielding gangs massacred at least 100 people, mainly women and children, near the central city of Jos, officials said.

Witnesses described how victims were caught in animal traps and fishing nets as they tried to flee their attackers, who hacked them to death in what appeared to have been a well-organised attack.

But the raiders also set fire to dozens of houses in the nearby villages of Ratsat and Zot, all less than 10 kilometres (seven miles) from Jos and home to members of the Berom (75% Christian) ethnic group. "These villages were attacked by Fulani (muslim) herdsmen killing scores of people and burning houses," Ratsat resident David Daniel Daniel told AFP.

Other residents and local rights activists also blamed the attacks on the Fulani ethnic group.

In Jos, Yusuf Alkali, a member of the Fulani ethic group, said he believed the attacks were a reprisal for the killings of four herdsmen two weeks ago when a Fulani settlement was attacked by ethnic Berom youths.
Posted by: ed || 03/08/2010 00:01 || Comments || Link || E-Mail|| [334 views] Top|| File under:
Over 200 killed in communal violence in Nigeria
[Iran Press TV Latest] Over 200 people have been killed and several others injured in the latest round of violence in central Nigeria.

Witnesses say clashes broke out between pastoralists and villagers near the city of Jos before dawn on Sunday. The pastoralists reportedly used machetes to attack the villagers.


Cain and Abel at it again.

Jos lies between the mainly Muslim north and the more Christian south. The town of Jos has been a hotbed of religious violence in recent years. In January, more than 550 Muslims, including many children, were killed in ethnic clashes near Jos. Previous clashes killed at least 1,000 people in 2001, 700 people in 2004, and 200 people in 2008.
Posted by: Fred || 03/08/2010 00:00 || Comments || Link || E-Mail|| [326 views] Top|| File under: Global Jihad
Arabia
Qaeda suspect kills guard in Yemen hospital escape bid
An Al-Qaeda militant killed a police guard and seriously wounded another on Sunday as he tried to escape from custody in a Yemeni hospital, the defence ministry said.

"Guards at Sanaa's Republican Hospital foiled a bid by an Al-Qaeda member involved in several terrorist attacks who was hospitalised for several days," the ministry's 26sep.net website said a statement. "He managed to get hold of the weapon of one of his guards as he was helping him to the toilet, and opened fire on him and on another guard," the statement said.

The suspect was identified as "the terrorist Sharif Mobayli," a German citizen of Somali origin who had been hospitalised for unspecified health problems, a medical official was quoted as saying.
Posted by: ed || 03/08/2010 00:00 || Comments || Link || E-Mail|| [926 views] Top|| File under: al-Qaeda
Qaeda suspect kills 2 guards in Yemen hospital
[Al Arabiya Latest] An al-Qaeda suspect killed two police guards on Sunday in an unsuccessful attempt to escape from custody while in hospital, a medic said.

The suspected militant managed to get hold of the weapons of two of his guards and killed them. He then exchanged fire with the three remaining guards, the medic at the Republican Hospital said.

"Smoke was seen coming out of his room," and he handed himself in, the medic added.

A source close to the police, who requested not to be named, said the suspect is believed to have joint U.S.-Yemeni citizenship. The name of the suspect was not revealed.

Yemeni authorities intensified their campaign against the country's al-Qaeda branch after it claimed a botched Christmas Day bid to blow up a U.S. passenger plane en route for Detroit.

On Thursday, a security official said 11 men were arrested in the capital Sanaa on suspicion of plotting attacks for al-Qaeda. Al-Qaeda militants have previously targeted Western embassies in the city.

Security forces arrested three suspected members of al-Qaeda on Feb. 17 in Marib province, east of the capital and on Jan.16 the authorities announced the arrest of three other suspected al-Qaeda militants.

Yemen became a major Western security concern after the Yemen-based regional arm of al-Qaeda claimed responsibility for a failed attempt to bomb a U.S.-bound plane in December. Western allies and neighboring Saudi Arabia fear al-Qaeda is exploiting instability in Yemen on many fronts to recruit and train militants for attacks in the region and beyond.

In addition to fighting al-Qaeda, Yemen is also trying to contain separatist tensions in the south and bring an end to a northern Shiite insurgency. Last month, facing international pressure to turn its sights to al-Qaeda, Sanaa declared a truce in the long-running northern conflict.
Posted by: Fred || 03/08/2010 00:00 || Comments || Link || E-Mail|| [347 views] Top|| File under: al-Qaeda in Arabia
Europe
Belgian trial of Al-Qaeda cell suspects underway
Nine alleged members of an Al Qaeda terror cell, suspected of having recruited jihadists and prepared attacks, go on trial in Brussels Monday.

It comes 15 months after dramatic raids in Brussels and Liege when police arrested nine suspects ahead of what the security services feared was an imminent attack. The arrests, in December 2008, came just days ahead of a European Union summit in the Belgian capital.

Seven of the suspects will be in court when the trial gets underway Monday morning, with an experienced terrorist case judge presiding. Two others, still on the run, will be judged in absentia. While no details of an imminent terrorist attack or explosives were uncovered, the accused face a possible 10 years in jail for their alleged membership of a terrorist group.

The central figure in the trial is 50-year-old Belgian-Moroccan Malika El Aroud. Aroud, who is being held under high security, is the widow of one of the killers of Ahmed Shah Massoud, head of the anti-Taliban Northern Alliance in Afghanistan.

According to the Belgian federal prosecutor Aroud, an admirer of Osama bin Laden, led the recruitment of jihad fighters in Belgium, sending young Muslims off to train on the Afghan-Pakistan border. They were sometimes escorted by her second husband, Moez Garsalloui, who is one of those being tried in absentia. According to the prosecutor, he had ties with "important" Al Qaeda figures.

The prosecution evidence includes a farewell video, the kind of last testament left by suicide bombers. In this case it was made by another of the accused: Hicham Beyayo, 24, according to press reports. He had received the "green light to carry out an operation from which he wasn't expected to return," and "had said goodbye to his loved ones," Belgium's federal prosecutor Johan Delmulle said.

Beyayo has denied intending to carry out a terror attack. Malika El Aroud has dismissed the prosecution case as "empty".

The terror probe got underway in late 2007, following information gleaned during investigations into an escape plan made by Tunisian Nizar Trabelsi. He was serving a 10-year sentence in Belgium for planning an Al-Qaeda attack in September 2001. Under that plan, a truck bomb was to have targetted a military base housing US troops.
Posted by: ryuge || 03/08/2010 05:58 || Comments || Link || E-Mail|| [1006 views] Top|| File under:
India-Pakistan
11 killed, 50 injured in Taliban car bomb
The attack is believed to been carried out by Taliban militants whose leadership has suffered a series of major setbacks in recent weeks, including the capture in Karachi of its overall military commander Mullah Abdul Ghani Baradar, the movement's deputy leader.

"This place was used to interrogate important suspects, presently there was no such suspect, but more than 40 staff were manning the place," Lahore Police Chief Pervez Rathore said.

The bomb exploded at around 08:15am local time (03:15am UK time) outside the Federal Investigation Agency offices in the city's Model Town district. It caused serious damage to surrounding buildings, including a madrassa religious school, and provoked panic in the streets.

Police said here are some injured still buried beneath the rubble of the intelligence agency which is located in a largely residential area.

A silver Toyota Corolla was seen blown apart outside the offices next to a crater measuring around 10ft wide.

"With the huge bang, blocks and pieces of the roof fell upon us and six of us were wounded. It was total chaos outside and people were running and crying for help," said Noorul Huda, a student at a nearby religious school.

This latest attack is the first in the city since 48 were killed in a double suicide bomb attack on a local market in December. It follows an ambitious attack on three separate security offices in the city last October where Taliban commando teams killed 28.

A spokesman for the police said that attack reflected desperation among Taliban leaders as Pakistan's intelligence agencies continue to arrest its senior commanders.

"It shows the effectiveness of the operations in Waziristan that there have been no attacks since that time. The terrorists' base has been hit and their networks have been destroyed," Imran Ahmar of Lahore's Security Police said.

The bomber did not manage to penetrate the FIA compound and the car bomb detonated just outside. The area surrounding the compound had been heavily guarded by intelligence agencies and the police.


Posted by: tipper || 03/08/2010 06:11 || Comments || Link || E-Mail|| [339 views] Top|| File under:
8 Taliban killed in S Waziristan airstrike
At least eight people were killed and two injured as fighter jets pounded Taliban hideouts in Sararogha tehsil of South Waziristan, reported a private news channel on Sunday.

The channel quoted its sources as saying that at least two fighter jets targeted the hideouts in Hamdana area at around 2pm. The death toll is expected to rise.

Meanwhile, unidentified gunmen killed a local Taliban commander identified as Maulvi Noor Muhammad in North Waziristan. The Taliban commander was targeted on the outskirts of Miranshah.

"Unknown gunmen fired at Maulvi Noor Mohammad outside a residence of his relatives on the outskirts of Miranshah on Friday ... the assailants escaped," the AFP news agency quoted local official Khadim Ali as saying.

An intelligence official also confirmed the killing, but said the number of gunmen and the motive behind the attack were not yet clear.

However, the AP news agency quoted a local Taliban member as saying that Maulvi Noor Mohammad was ambushed on Saturday night by relatives of a man he recently tortured and killed.

Intelligence officials say Noor Muhammad led a group of about 400 men, who focused on staging cross-border attacks against US and NATO troops in Afghanistan in coordination with other commanders in the area.

Noor Muhammad's killing was the latest in a number of reports -- almost impossible to confirm independently -- of the deaths of mid-level and senior Taliban figures.

Interior Minister Rehman Malik had on Saturday said it was likely that Maulvi Faqir Mohammad, deputy of the Tehreek-e-Taliban (TTP), was killed in an air strike in Mohmand tribal district.
Posted by: Fred || 03/08/2010 00:00 || Comments || Link || E-Mail|| [591 views] Top|| File under: TTP
Maulvi Noor Mohammad shot dead
In a surprising move in the militancy-stricken North Waziristan Agency, unknown assailants shot dead a senior Taliban commander, Maulvi Noor Mohammad, near Miramshah.

Official sources told The News by phone from Miramshah on Sunday that Maulvi Noor Mohammad was travelling in a car near Gora Qabrestan when he came under attack.

According to sources, he died on the spot and the attackers managed to flee the area. Maulvi Noor Mohammad, 40, belonged to Saidgai town, located near the border with Afghanistan's restive Khost province.

He was associated with the Hafiz Gul Bahadur-led Taliban militants but at the same time kept close ties with the Afghan Taliban and was reportedly taking part in the fight against the US-led troops in Afghanistan.

"He is the first important militant commander shot dead by unknown assailants in Waziristan where over 300 tribesmen have been killed during the past few years by unidentified people," said a security official.

Pleading anonymity, the official said no one had so far claimed responsibility for killing Maulvi Noor Mohammad, who himself once led a group of well-trained armed militants. He said it could be a targeted killing, as the tribesmen in North Waziristan generally believe that militants operating there are involved in kidnappings and blind murders in the region.

The official said kidnapping for ransom was the major source of resource generation for the militants operating in the lawless tribal areas along the Pak-Afghan border.

Our Kalaya correspondent adds: The body of a pro-government tribal elder, kidnapped last week, was found dumped in the Ferozkhel Mela area in the Orakzai Agency, tribal sources said on Sunday.

The sources said unidentified armed men had kidnapped tribal elder Malik Taj Muhammad from the Ferozkhel area last week. The kidnappers killed and dumped his beheaded body in the Ferozkhel Mela area without making any demand, the sources said.

About 23 pro-government elders hailing from the lower parts of the Orakzai Agency have been killed so far by the militants. Nearly 500 elders have left the agency due to the fear of being killed.

Posted by: Fred || 03/08/2010 00:00 || Comments || Link || E-Mail|| [354 views] Top|| File under: TTP
Pakistan doesn't arrest Adam Gadahn. Or maybe they do.
Continued from yesterday's thread...




Too bad. I would have upgraded my cable subscription to see Gadahn's waterboarding on pay-per-view ...


Dawn still has him as Adam Gadahn. So do Pak Daily Times and Arab News.
An "important Taliban militant" was arrested today in Pakistan. But that is where the confusion started.

Earlier it was reported by Pakistani media that intelligence agents had arrested Adam Gadahn, the American-born spokesman for al Qaeda, in an operation in the southern city of Karachi.

It was further reported by the Associated Press and Reuters that Gadahn had been arrested, sourcing security officials.

CBS News was told by sources in the Pakistan government that it was Gadahn, even after U.S. officials refused to confirm it was the California native for whom a $1 million reward has been posted.

Now, CBS News' Farhan Bokhari in Islamabad writes that earlier reports the detained individual was Gadahn proved false. According to a Pakistan security official who spoke with CBS News on condition of anonymity, the arrested individual is in fact "a Taliban militant leader who is known as Abu Yahya."

The official said evidence compiled from an interrogation of the suspect and information exchanged with U.S. officials verified the man's identify.

The reassessment only added to the confusion surrounding the arrest of a man earlier described by other unnamed Pakistani security officials as Gadahn.

"In the light of our latest information, I can say, this is not looking like Gadahn. But it is still the arrest of an important Taliban militant," said the Pakistani security official who spoke to CBS News late Sunday.

The New York Times, sourcing American and Pakistani officials, reports that the man arrested was Abu Yahya Mujahdeen Al-Adam, and describes him as an al Qaeda commander who was born in Pennsylvania.

Western diplomats in Islamabad, responding to the latest twist to this increasingly confusing saga, said the arrest is not insignificant. "Even if this is not Adam Gadahn, it is still not an unimportant development. But let's hold our breath before we come to a final conclusion. We may be groping in the dark 'til someone, especially the Pakistanis who are holding this man, agree to present him publicly," said one western diplomat in Islamabad who spoke to CBS News on condition of anonymity.

Gadahn, who is also known by various aliases (including Yahya Majadin Adams and Azzam al-Amriki), has posted videos and messages calling for the destruction of the West and for strikes against targets in the United States, the most recent surfacing today, in which he praised the U.S. Army major charged with killing 13 people in Fort Hood, Texas and urged other U.S. Muslims to use him as a role model.

Gadahn grew up on a goat farm in Riverside County, Calif., and converted to Islam at a mosque in nearby Orange County, before moving to Pakistan in 1998, where he is believed to have attended an al Qaeda training camp, and served as a translator and consultant for the group,

He is wanted by the FBI, which has posted a $1 million reward for information leading to his arrest or conviction for treason.

Reports of the arrest of Gadahn followed recent detentions of several Afghan Taliban commanders in Karachi, which have been viewed as a sign that Pakistan is cooperating more closely with Washington in its fight against insurgents.

This article starring:
Adam Gadahn
Posted by: Fred || 03/08/2010 00:00 || Comments || Link || E-Mail|| [345 views] Top|| File under: al-Qaeda
Iraq
Polling ends in Iraqs parliamentary election
Just another reminder that the surge worked. Thank you to George Bush, to all American soldiers and marines, and to the people of Iraq.


[Al Arabiya Latest] Polling stations in Iraq closed on Sunday after a parliamentary election which militants tried to disrupt with attacks that killed 38 people and wounded 110.

Hamida al-Hussaini, an electoral commission official, said the polling stations had closed at 5:00 p.m. (2:00 GMT) and that the voting process would not be extended. Voters who were already inside the polling centers would be allowed to cast their ballots, she added.

Chairman of Electoral Commission Faraj al-Haidari said the voter turnout was "good despite (militant) attempts to terrorize citizens"

Earlier, Al Arabiya correspondents reported that voter turnout exceeded 70 percent in the capital Baghdad and 50 percent in in the Anbar province, and recorded less than 50 percent in Karbala.

The city of Nasiriyah, the fourth largely populated city in the country, emerged as a heated election battleground between Adel Abdul Mahdi, one of Iraq's two vice presidents, Sadrist leader Bahauddin Araji, and Shiite cleric Iyad Jamaleddine
Posted by: Fred || 03/08/2010 00:00 || Comments || Link || E-Mail|| [359 views] Top|| File under: Iraqi Insurgency
Israel-Palestine-Jordan
Fatah, DFLP militia: 3 projectiles fired at Israeli outpost
[Ma'an] The military wings of the Democratic Front for the Liberation of Palestine and Fatah claimed responsibility on Sunday for jointly shelling an Israeli military outpost, east of Al-Maghazi, central Gaza Strip.

A joint statement issued by the armed groups said three homemade projectiles were launched at the Megan outpost.

"This attack comes in response to repeated Israeli attacks and attempts to judaize holy sites in Palestine," the statement read.

An Israeli military spokesman said the army was not familiar the incident.
Posted by: Fred || 03/08/2010 00:00 || Comments || Link || E-Mail|| [353 views] Top|| File under: DFLP
Southeast Asia
PI Marines killed 7 militants
[Straits Times] PHILIPPINE marines killed at least seven Al-Qaeda-linked militants yesterday in a raid on a coastal hide-out but failed to capture a Malaysian terror suspect long wanted by the United States, officials said.

Troops, backed by intelligence from captured militants and US military surveillance, have staged a series of offensives against the Abu Sayyaf in recent weeks - including one that killed a top commander last month.

Marines in boats launched the latest raid yesterday on Laminusa Island off southern Sulu province, sparking two clashes that left seven militants - including two women - dead and wounded a marine, regional military commander Rustico Guerrero said.

Malaysian militant Zulkifli bin Hir, also known as Marwan, and Abu Sayyaf commander Abu Benhur are believed to have escaped with other fleeing militants, Brigadier-General Guerrero said. 'They may have escaped but we're pursuing them. This campaign will be relentless,' he told The Associated Press by telephone.

Marines recovered 15 assault weapons abandoned by the militants in a rural tangle of huts on stilts, he said.

The US has offered a US$5 million (S$7 million) reward for the capture of Marwan, a US-trained Malaysian engineer who has been accused by Manila of involvement in a number of deadly bombings in the country.

Posted by: Fred || 03/08/2010 00:00 || Comments || Link || E-Mail|| [346 views] Top|| File under: Abu Sayyaf
Syria-Lebanon-Iran
Iran starts producing new short-range missile
[Al Arabiya Latest] Iran launched production on Sunday of a short-range missile capable of destroying targets of 3,000 tons, official media reported.

Iranian Defense Minister Ahmad Vahidi opened the new production facility that will make short-range missiles which can destroy targets at sea, state television's website reported."

The official IRNA news agency said it was a surface-to-surface missile, but that it would in the near future also be capable of being fired from the air.

"It is a short-range missile which can be fired from the seashore and also from different vessels (ships) and in future it will have the ability to be fired from helicopters and submarines," Vahidi said in Tehran where the facility is located.

Vahidi last month opened two other missile production plants, one making ground-to-air missiles dubbed Qaem (Rising) and the other turning out surface-to-surface missiles dubbed Toofan 5 (Storm).

Iran's missile and space programs have sparked mounting alarm in the West amid fears that a command of advanced ballistics technologies combined with the nuclear know-how acquired from its declared civilian program may enable it to produce an atomic weapon.

Iran denies it is seeking nuclear weapons but has regularly boasted of having missiles that can target arch-foe Israel.
Posted by: Fred || 03/08/2010 00:00 || Comments || Link || E-Mail|| [667 views] Top|| File under: Govt of Iran
Russian Commercial Pilots Ordered Out of Iran
Excerpt: The Russians have now been given two months to leave. It's thought to be a sign of Tehran's growing frustration with Moscow for potentially supporting new sanctions against Iran over its disputed nuclear program.


Posted by: Uncle Phester || 03/08/2010 00:00 || Comments || Link || E-Mail|| [459 views] Top|| File under: Govt of Iran
Who's in the News
34
[untagged]
4
Govt of Iran
2
TTP
2
al-Qaeda
2
Taliban
1
al-Shabaab
1
CAIR
1
Commies
1
DFLP
1
Global Jihad
1
al-Qaeda in Arabia
1
Govt of Pakistan
1
Hizb-i-Islami-Hekmatyar
1
Iraqi Insurgency
1
Lashkar e-Taiba
1
Abu Sayyaf
1
al-Qaeda in North Africa
Bookmark
E-Mail Me
The Classics
The O Club
Rantburg Store
The Bloids
The Never-ending Story
Thugburg
Gulf War I
The Way We Were
Bio
Merry-Go-Blog
Hair Through the Ages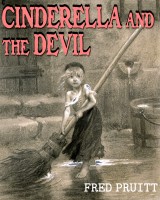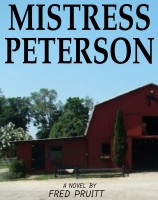 On Sale now!


A multi-volume chronology and reference guide set detailing three years of the Mexican Drug War between 2010 and 2012.

Rantburg.com and borderlandbeat.com correspondent and author Chris Covert presents his first non-fiction work detailing the drug and gang related violence in Mexico.

Chris gives us Mexican press dispatches of drug and gang war violence over three years, presented in a multi volume set intended to chronicle the death, violence and mayhem which has dominated Mexico for six years.
Click here for more information


Meet the Mods
In no particular order...


Steve White
Seafarious
Pappy
lotp
Scooter McGruder
john frum
tu3031
badanov
sherry
ryuge
GolfBravoUSMC
Bright Pebbles
trailing wife
Gloria
Fred
Besoeker
Glenmore
Frank G
3dc
Skidmark
Alaska Paul



Better than the average link...



Rantburg was assembled from recycled algorithms in the United States of America. No trees were destroyed in the production of this weblog. We did hurt some, though. Sorry.
3.233.229.90