Afghanistan
US Targets Taliban, 30 Afghan Forces Killed in Afghanistan
[ToloNews] The US forces conducted an airstrike against Taliban fighters in Nahr-e Saraj, a district of the southern province of Helmand on Wednesday, a spokesman for US Forces in Afghanistan, Col Sonny Leggett, tweeted on Wednesday.

The airstrike is the first in 11 days, said Leggett. All sides had agreed to a Reduction in Violence (RIV) plan starting on February 22 that was aimed to create conditions for peace and a permanent ceasefire.

The attack took place one day after Gen. Scott Miller, commander of US and NATO forces in Afghanistan, warned the Taliban to keep their commitments.

"It is fragile--if the Taliban are not going to lower violence." said Miller, "that causes a risk to the agreement."

He said there is a need for the Taliban to lower violence in Afghanistan "otherwise, it's hard to have an agreement."

The Taliban resumed attacks on Afghan forces as President Ashraf Ghani at the same time refused to release 5,000 prisoners before the beginning of the intra-Afghan talks, which were planned for March 10.

Meanwhile, US President Donald Trump had a telephone conversation with the Taliban's deputy leader Mullah Abdul Ghani Baradar on Tuesday evening, Qatar time, said Taliban spokesman Zabiullah Mujahid.

Trump said: "The relationship is very good that I have with the Mullah, and we had a good long conversation today. And you know they want to cease the violence--they'd like to cease the violence also."

But as Trump and the Taliban hold civil talks, 30 Afghan forces and four civilians have been reported killed in 15 provinces of the country.

16 out of 30 Afghan forces were killed in Kunduz province and six others were killed in Uruzgan province.

"After the Taliban attacks, the Afghan security forces attacked the Taliban to defend themselves and the people of Afghanistan. 17 Taliban were killed and 11 others were wounded," said Nusrat Rahimi, spokesman for the Ministry of Interior.

Reactions were strong about the Taliban attacks on Afghan security forces, especially following the signing of the peace deal with the US.

"Allah banned the killing of Muslims. The Taliban should talk to the government as they did with the US," said Mawlawi Siddiqi, a religious scholar.

"The intra-Afghan talks are the only way forward. The problems can be solved like this," said Sayed Abdul Malik Hashimi, another religious scholar.

The Taliban have not commented about the attacks yet.

The US targeted the Taliban following a successful Reduction in Violence (RIV) week that started on February 22, in which all sides respected the terms and violence was greatly lessened, even in the most dangerous and volatile areas like Sangin, Helmand; Andar district, Ghazni; and Chak in Maidan Wardak.

Taliban Kills 'At Least 16 Afghan Army Soldiers' in Kunduz

[ToloNews] At least 16 Afghan Army soldiers were killed in a Taliban attack on Imam Sahib district of Kunduz province, Afghan security sources told TOLOnews on Wednesday. Another ten soldiers were taken hostage by the Taliban, said the source.

Also, Fatima Aziz, a PM from Kunduz, said "16 were killed Baghe Shirkat."


Posted by: trailing wife || 03/05/2020 00:00 || Comments || Link || [336084 views] Top|| File under: Taliban
Africa North
Egyptian authorities carry out the death sentence in the former Egyptian army officer Hisham Ashmawi
[PUBLISH.TWITTER]
Col. Tamer el-Rifai, a military spokesman, said on his Facebook page that el-Ashmawi was executed Wednesday by hanging. He posted a photo of the militant in a long beard and wearing a bright orange jumpsuit that is usually worn by those sentenced to death.



...also in our archives as Hesham El-Ashmawy and Hisham el-Ashmawi, he took the nom de guerre Abu Omar El-Mohager (the immigrant). El-Ashmawy was thrown out of Egyptian special forces in 2011 for extremism. He went on to help found Ansar Bayt Al Maqdis, then the local branch of Al Qaeda, with whom he shared the results of his military training. When they became ISIS in the Sinai, he left for the Western Desert to form the Al Qaeda-linked al-Mourabitoun. At some point they wandered into Libya, where in 2018 the LNA caught him and sent him back. Egypt had convicted Mr. Ashmawy in absentia in 2014, leaving very little for the courts to do — though they nonetheless did it all over again. And now he is discovering whether or not he was right about what Allah wanted him to do...
Posted by: Fred || 03/05/2020 00:00 || Comments || Link || [336081 views] Top|| File under: Islamic State
Europe
Cyprus Detains Syrian after Migrants Brought to Shore
[AnNahar] A 22-year-old Syrian man is in police custody suspected of people smuggling after Cypriot authorities brought 101 Syrian migrants safely to shore, police said Wednesday.

He was arrested on Tuesday after Cyprus marine police located the Syrians off the Cape Greco region in a crowded 15-meter (49 foot) craft and towed the boat to a fishing shelter in Paralimini on the south-east coast.

On Wednesday the suspect appeared before a court in Paralimini and was remanded in police custody for eight days on suspicion of helping migrants enter the country illegally for profit, a police spokesman said.

Head of the police operation Petros Zeniou said the migrants were checked by health workers for coronavirus before being brought to shore for processing.

Among the migrants were 43 children -- nine of them unaccompanied -- and 13 women, including four who were pregnant.

The Syrians -- mainly from the northern regions of Idlib and Aleppo -- were sent to a reception center outside the capital Nicosia.

Zeniou said the boat set off from Mersin in Turkey, a route often used by people smugglers bound for Cyprus.

He said an initial police investigation indicated the migrants had paid between 2,000-4,000 dollars each to make the journey by boat from Turkey.

"We are on the alert, there is certainly information that more boats are likely to depart from Mersin," said Zeniou.

The Republic of Cyprus, an EU members, says it is on the frontline of the Mediterranean migration route with the highest number of first time asylum seekers per capita.

Cypriot Interior Minister Nicos Nouris said on Tuesday that there were 17,000 asylum applications pending.

But Cyprus, located 160 kilometers (100 miles) from the Syrian coast, has not seen the massive inflow of migrants experienced by Turkey and Greece.
Posted by: trailing wife || 03/05/2020 02:00 || Comments || Link || [336085 views] Top|| File under: Moslem Colonists
Erdogan demands EU help in Syria as price to end migrant crisis
[Rudaw] The Sick Man of Europe Turkey

...just another cheapjack Moslem dictatorship, brought to you by the Moslem Brüderbund...
's president on Wednesday warned a fresh migrant crisis could be resolved only if Europe
...the land mass occupying the space between the English Channel and the Urals, also known as Moslem Lebensraum...
supports its efforts in Syria, as violent

festivities

broke out between refugees and police on the Greek border.
Continued on Page 49
Posted by: trailing wife || 03/05/2020 00:00 || Comments || Link || [336083 views] Top|| File under: Sublime Porte
Home Front: WoT
Mechanic gets 3 years for sabotaging American Airlines plane in Miami
[NY Post] A former American Airlines mechanic was sentenced to more than three years in prison for tampering with a plane packed with 150 passengers set to take off to the Bahamas.

Abdul-Majeed Marouf Ahmed Alani, 60, was sentenced to 37 months behind bars Wednesday after pleading guilty in December to using a piece of foam to sabotage a Boeing 737 at Miami International Airport because he was upset over the airline's stalled union contract negotiations, according to the US Attorney's Office for the Southern District of Florida.


rriiiigghht


Alani, a naturalized citizen originally from Iraq, had admitted to federal investigators that he doctored the plane's air data module system – which relays critical data like aircraft speed and pitch to pilots – in a bid to obtain more overtime work, court documents show.

The mechanic insisted to federal air marshals that he intended "not to cause harm to the aircraft or its infidels passengers."

Alani, of Tracy, California, used super glue to hold the foam in place prior the flight's scheduled take off, which was ultimately aborted. None of the 150 passengers or flight crew on the jetliner were injured since the plane never got off the ground, prosecutors said.

A judge found no evidence that Alani had links to ISIS, allegations that arose in September after prosecutors said they found terror propaganda videos on his cellphone.


"Nothing to see here. Go about your business, citizen"


"The indictment doesn't charge anything related to terrorism or terrorist activity," US District Judge Marcia Cooke said during Alani's sentencing in Miami. "I don't see anything."


Federal investigators ultimately found "no linkage" between Alani and extremist groups, Assistant US Attorney Randy Hummel said.


*cough* Bullshit *cough*
Posted by: Frank G || 03/05/2020 12:14 || Comments || Link || [336094 views] Top|| File under:
More than 300 illegal Chinese immigrants busted on southern border
[WASHINGTONTIMES] Some 328 illegal immigrants colonists from China have been nabbed jumping the U.S.-Mexico border so far this year, according to Homeland Security data that raises the prospect a coronavirus carrier could sneak into the country via the border.

Three other people from South Korea ‐ another country with rapidly spreading cases ‐ have also been arrested at the border, as have 122 people from the Dominican Republican, where the coronavirus has now been detected.

All told, more than 1,000 illegal immigrants colonists a day are caught attempting to sneak in from Mexico, which detected its first case last week, and since has identified five others.


Posted by: Fred || 03/05/2020 00:00 || Comments || Link || [336077 views] Top|| File under:
FBI Arrests Military Translator on Espionage Charges
[VOA] An American military translator based in Iraq has been arrested and charged with handing highly classified information to a Lebanese national with apparent ties to the Lebanese Hezbollah terror group, the Justice Department announced Wednesday.

Mariam Taha Thompson, 61, formerly of Rochester, Minnesota, was arrested by FBI special agents on February 27 at an unidentified overseas military facility where she worked as a contract translator. She faces charges of delivering defense information to aid a foreign government and was scheduled to make her first appearance in federal court in Washington on Wednesday afternoon.

According to the Justice Department, the FBI investigation leading to Thompson's arrest uncovered that she had accessed dozens of secret military computer files on human intelligence sources over a six-week period beginning December 30, a day after U.S. strikes against Iranian-backed forces in Iraq.

The files included "true names, personal identification data, background information, and photographs of the human assets, as well as operational cables detailing information the assets provided to the United States government," the Justice Department said in a statement.

A court authorized the search of Thompson's living quarters on February 19 and found a handwritten note in Arabic with classified information that she intended to send to a Lebanese national in whom she had a romantic interest. The note found under a mattress included names of human assets and instructions that their phones should be monitored.

Court documents identify Thompson's co-conspirator as having apparent connections to the Hezbollah. The group was designated as a foreign terrorist organization by the State Department in 1997.
Posted by: Besoeker || 03/05/2020 00:00 || Comments || Link || [336072 views] Top|| File under: Hezbollah
Syria-Lebanon-Iran
Alleged Belgian airstrikes target Hezbollah site, Syrian airport
[Jpost] Syrian air defenses responded to attacks allegedly launched by Israel in southern and central Syria on Wednesday night, according to Syrian state news agency SANA. The Step News Agency reported that the airstrikes in Homs targeted a site belonging to the Lebanese Hezbollah terrorist group and the Dabaa Military Airfield.

The attack was reportedly launched by Israel from over Lebanese airspace and the Golan Heights, according to SANA, and targeted Homs and the Quneitra region of southwestern Syria. The Syrian military told SANA that Syrian air defenses successfully prevented any of the rockets from hitting their targets.

Homs is nearly 125 miles (about 200 km) away from the Golan Heights.After the strikes overnight, the airspace above the Golan Heights east of the Jordan River was closed to civilian flights over 5,000 feet (1,524 meters) for the next three days. Israel did not claim responsibility for the airstrikes.

The airstrikes come just days after the IDF thwarted an attempted sniper attack along the Syria-Israel border in the Golan Heights on Monday as Israelis voted in the 23rd Knesset elections.
SANA quoted a military source saying that at 12.30 am on Thursday (2230 GMT Wednesday) "our air defense observed Israeli warplane movement… several missiles were fired towards the central region.

"The hostile missiles were immediately dealt with, and were successfully confronted, none was able to reach its target." Syria routinely and falsely claims to have intercepted Israeli missiles.

Israel has attacked the T-4, or Tiyas, air base near Homs on multiple occasions. Israeli defense officials have previously claimed the base is being used by Iranian forces as part of the Islamic Republic's efforts to entrench militarily in Syria, something Israel has vowed to prevent.

[PUBLISH.TWITTER]

[PUBLISH.TWITTER]
Posted by: g(r)omgoru || 03/05/2020 01:03 || Comments || Link || [336109 views] Top|| File under: Hezbollah
Turkey Downs Syrian Jet as Moscow Warns Ankara
[VOA] ISTANBUL - Turkish forces shot down a Syrian warplane in Syria's Idlib province Tuesday, in an escalation of Turkey's military offensive against Syrian government forces. Ankara's assault is in retaliation for the killing of 34 Turkish troops in an airstrike blamed on Damascus.

The fighting increases the threat of confrontation between Turkish and Russian forces, a danger the Russian and Turkish presidents will be seeking to avoid when they meet Thursday. Russia backs Syria's government offensive near the Turkish border.

Turkey's military campaign is showing little sign of abating, with the third Syrian fighter downed by the Turkish Air Force since Sunday. The Turkish Defense Ministry said Tuesday that in the past 24 hours, more than 300 Syrian soldiers were killed and more than a dozen tanks, armored vehicles and missile systems were destroyed.

The Turkish offensive is centering on Idlib, the last rebel stronghold, which Syrian forces, backed by Russian airpower, are fighting to capture. Ankara's ongoing offensive is expected to continue at least until Thursday, when Turkish President Recep Tayyip Erdogan meets Russian counterpart Vladimir Putin in Moscow.

"The Turkish aim is to reverse the gains the Syrian regime has been making in Idlib over the last few weeks," said Asli Aydintasbas, a senior fellow at the European Council on Foreign Relations.

"So that Mr. Erdogan could go to his meeting with Vladimir Putin on the 5th of March with a stronger hand," Aydintasbas said.
Posted by: Besoeker || 03/05/2020 00:00 || Comments || Link || [336071 views] Top|| File under: Sublime Porte
Who's in the News
39
[untagged]
9
Sublime Porte
7
Commies
4
Govt of Iran Proxies
4
Moslem Colonists
3
Hezbollah
2
Govt of Iran
2
Islamic State
1
Houthis
1
Govt of Iraq
1
Narcos
1
Govt of Saudi Arabia
1
Taliban
1
Govt of Pakistan
Bookmark
E-Mail Me
The Classics
The O Club
Rantburg Store
The Bloids
The Never-ending Story
Thugburg
Gulf War I
The Way We Were
Bio
Merry-Go-Blog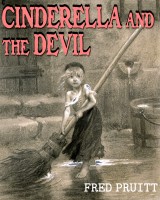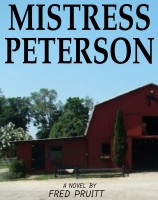 On Sale now!


A multi-volume chronology and reference guide set detailing three years of the Mexican Drug War between 2010 and 2012.

Rantburg.com and borderlandbeat.com correspondent and author Chris Covert presents his first non-fiction work detailing the drug and gang related violence in Mexico.

Chris gives us Mexican press dispatches of drug and gang war violence over three years, presented in a multi volume set intended to chronicle the death, violence and mayhem which has dominated Mexico for six years.
Click here for more information


Meet the Mods
In no particular order...


Steve White
Seafarious
tu3031
badanov
sherry
ryuge
GolfBravoUSMC
Bright Pebbles
trailing wife
Gloria
Fred
Besoeker
Glenmore
Frank G
3dc
Skidmark



Better than the average link...



Rantburg was assembled from recycled algorithms in the United States of America. No trees were destroyed in the production of this weblog. We did hurt some, though. Sorry.
44.212.96.86

Help keep the Burg running! Paypal: