Afghanistan
Tajik Officers Killed On Border With Afghanistan
Two Tajik antidrug officers have been killed and three Tajik border guards injured near the Tajik-Afghan border.

Local officials told RFE/RL's Tajik Service that some 30 gunmen attacked the border crossing at Sari Ghor in the Dashti Jam area of the southern Khatlon Province bordering Afghanistan on the night of February 27, killing the officers and injuring the Tajik border guards. Officials say the murders may have been a retribution attack by drug smugglers.

Tajik border guards killed six Afghan drug smugglers and confiscated a large amount of drugs several weeks ago. But local officials said they have no idea who the attackers were because they left nothing behind and returned to Afghan side of the border.
Posted by: Fred || 03/04/2009 00:00 || Comments || Link || E-Mail|| [6457 views] Top|| File under: al-Qaeda
Africa North
Double explosion kills Algerian woman, soldier
A soldier and a female civilian were killed on Monday (March 2nd) when two bombs exploded near the barracks of the communal guard in Beni Ksila, Béjaïa province, El Khabar reported. A municipal guard seriously injured in the double attack was transferred to a hospital in Constantine. A third bomb reportedly exploded on the road from Beni Ksila to Adekar without causing any casualties.
Posted by: Fred || 03/04/2009 00:00 || Comments || Link || E-Mail|| [6460 views] Top|| File under: al-Qaeda in North Africa
Bangladesh
RAB nabs five, including two sepoy ringleaders
Rapid Action Battalion (Rab) yesterday in a news conference claimed that it arrested five BDR mutineers, including two of the suspected leaders, and exhibited them to the media. At a media briefing in the Rab headquarters last evening, Col Reza-nur Rahman, additional director general of Rab, said they arrested Deputy Assistant Director (DAD) of BDR Syed Towhidul Alam and four others in the afternoon from a house in Hazaribagh of the capital.

But, Rab's claim gave rise to a confusion, as Prime Minister Sheikh Hasina on Sunday informed the parliament that Towhid had already been arrested.

Meanwhile, police kept 18 other BDR personnel confined in Holy Family Red Crescent Hospital. Neither police nor Rab however were willing to declare them as arrestees.

Hailing from Raipura village under Nolchhiti upazila of Jhalokathi district, DAD Towhid led the 14-member mutineers' negotiating team to the Prime Minister's residence Jamuna. According to Rab, the four other arrestees are DAD Mohammad Abdur Rahim of Nabinagar upazila in Brhmman Baria, Habilder Azad Ali of Domar upazila in Nilphamari district, Nayek Mohammad Firoj Ahmed of Barisal, and Jawan Mohammad Zakir Hossain of Nandail upazila in Mymensingh.

During the briefing, Nayek Firoj shouted out, "Sir, I was not arrested, I surrendered," prompting Rab officials to declare the briefing over, right away.

Of the five arrested BDR personnel, the names of DADs Towhid and Rahim are mentioned as principal accused in the case filed by Lalbagh Police Station Officer-in-charge Nobojyoti Khisa in connection with the mutiny. The case accuses over 1,000 BDR soldiers, specially mentioning the names of five junior commissioned (JCO) officers and a sepoy, including the names of Towhid and Abdur Rahim. The three other named JCOs are DADs Abdul Jalil, Nasiruddin Khan, and Mirza Habibur Rahman, while the specially mentioned accused sepoy is Jawan Selim.

At the end of yesterday's media briefing, Commander SMAK Azad, director of the legal and media wing of Rab, said the arrested five will be handed over to Lalbagh police, and later they will be forwarded to the Criminal Investigation Department (CID).

CID is the main investigator of the case, and Rab, Bangladesh Army and other government agencies are assisting it, Commander Azad said.

Meanwhile, no one is being allowed to see the 18 BDR personnel including suspected leader DAD Abdul Jalil, confined in Holy Family Hospital in total isolation in one room. Talking to The Daily Star on February 25, Jalil said he was one of the members of the 14-member mutineers' negotiation team. Jalil was taken to Holy Family Hospital on February 25 night by rescuers of the Red Crescent Society. He said he had no bullet wound, but was severely sick.

Abdul Kahar Akond, senior assistant superintended of police (ASP) of CID, who is leading the police investigation, told The Daily Star, "We are still collecting evidence from the crime scene."

Asked about the arrest of the 18 BDR personnel in the hospital, he declined to make any comment. Replying to another question, ASP Akond said all three probe committees are exchanging information.

Meanwhile, Rab-4 recovered seventy rounds of live bullets from Gonoktuli Sweepers' Colony in Hazaribagh yesterday. Until filing of this report late last night 47 assault rifles, 46 sub-machine guns, 11 light machine guns, 198 grenades, and over 50 thousand bullets were recovered from the BDR Pilkhana compound.
Posted by: Fred || 03/04/2009 00:00 || Comments || Link || E-Mail|| [6459 views] Top|| File under:
India-Pakistan
Predators hunting Mehsud
PESHAWAR, Pakistan- Unmanned aircraft have begun targeting Pakistani Taliban leader Baitullah Mehsud, a shift in strategy by the Obama administration that may reflect efforts to pre-empt a Taliban spring offensive against U.S. forces in Afghanistan.


It's good even on general principles ...


The U.S. military avoided hitting Mehsud's forces in 2007 and 2008, during the Bush administration, when the Taliban leader waged a campaign of suicide bombings inside Pakistan and humiliated the Pakistani army in his tribal stronghold near the Afghan border. However, Mehsud formed an alliance last month with two other Taliban commanders in North and South Waziristan, a potentially significant development because territory controlled just by Mehsud does not touch the Afghan border. With the alliance, he now has an inlet to Afghanistan.

Sarfaraz Khan, a professor at the University of Peshawar, traced the new U.S. aggressiveness to the Taliban alliance. "In order to stop unifying Taliban groups from launching massive attacks against NATO and in particular newly arriving U.S. troops in Afghanistan, such attacks have become indispensable on Americans' part," he said.

On Sunday, two missile strikes suspected to have come from U.S. drones killed up to 12 people and injured scores in a Mehsud stronghold in the South Waziristan tribal zone, a senior Pakistani official in the South Waziristan capital, Wana, told The Washington Times. The missiles hit a compound in Haibat Khel village within the Sararogha area of South Waziristan. Militants loyal to Mehsud immediately cordoned off the area. The official, who spoke on the condition of anonymity because he was not authorized to speak for attribution, could not confirm published reports that the dead included four foreign-born militants.

Targeting Mehsud strongholds in South Waziristan represents a shift that began shortly after President Obama took office. A Feb. 14 strike that killed more than 30 people was apparently the first to hit Mehsud's tribal homeland. Other attacks on Mehsud followers have been reported in Pakistan's Federally Administered Tribal Areas, including a Feb. 16 drone attack in Kurram. One of Mehsud's lieutenants, Hakimullah Mehsud, had been put in charge of that region.

CIA Director Leon E. Panetta, when asked last week whether Mehsud poses a threat to U.S. and NATO forces in Afghanistan, spoke in general terms without mentioning Mehsud by name. "Obviously, you know, we have identified those militants and terrorists that constitute a threat not only to U.S. forces and to Americans and people in Afghanistan, but also those that constitute threats to the Pakistanis, and we are working with the Pakistanis to identify those who represent common threats to both of us in our efforts," he told reporters at his first press conference since taking office. Panetta also said: "What is important is that we do everything possible to disrupt their leadership and to make sure that they are not able to come together in a way that makes them effective in terms of going after Americans."

Sararogha, where the missiles struck Sunday, is known as the site of a 2005 attempt by the Pakistani government to negotiate a truce with the Taliban.

When Pakistani forces launched an offensive against Mehsud in 2007 after the truce collapsed, his fighters captured scores of Pakistani troops and ransomed them for militants held in Pakistani jails. Both Pakistani and U.S. officials have accused Mehsud of leading the December 2007 assassination of former Prime Minister Benazir Bhutto. Mehsud denied any involvement, and Bhutto's followers said later that they doubted he was responsible.

During the Bush administration, the apparent immunity of Mehsud and his forces from U.S. drone attacks prompted a spate of rumors that the militant leader was somehow involved with the Americans.

After Sunday's attack, local tribesmen told The Times that they expect Mehsud to retaliate by targeting U.S. and NATO forces in Afghanistan. Mehsud is the head of Tehreek-e-Taliban Pakistan (TTP), an umbrella organization of Pakistani Taliban, as well as the undeclared leader of the recent alliance known as the Shura Ittehadul Mujahedeen (SIM). In forming the alliance, militant commanders said they had two goals: fighting U.S. troops in Afghanistan and imposing Shariah law throughout Pakistan's tribal areas.

Syed Alam Mehsud, vice president of the Pakhtunkhwa Milli Awami Party in the North West Frontier Province, told The Times that the missile strikes will have a profound impact. "It seems the Americans have come to realize that after the unification of major Taliban groups and Baitullah being its head, the TTP chief is the real threat and that is why they have started striking his strongholds with missiles from drones," he said. He added, "I think Baitullah's turn has come. The reason is the anticipated spring offensive of Taliban to start in April and the arrival of thousands of additional [U.S. troops] in Afghanistan's south."

This article starring:
Baitullah Mehsud
Posted by: tu3031 || 03/04/2009 13:33 || Comments || Link || E-Mail|| [6460 views] Top|| File under:
Foreign hand involved: Malik
Interior Adviser Rehman Malik on Tuesday said Pakistan was in a state of war and he suspected that foreign elements were involved in the Lahore terrorist attack. Talking to reporters at the Parliament House, Malik, however, declined to name any country without having substantive evidence. He said a few arrests had been made and intelligence agencies had gathered sufficient information about the terrorists. Malik said a major breakthrough would be achieved in the next few days. The interior adviser did not comment on the possibility of India's involvement in the attack, denying reports that weapons recovered from the crime scene were Indian. But he said the technique of the terrorists in Lahore appeared similar to those involved in the Mumbai attacks.
Posted by: Fred || 03/04/2009 00:00 || Comments || Link || E-Mail|| [6459 views] Top|| File under: Govt of Pakistan
Witnesses say armed man caught fleeing from crime scene
Authorities are questioning 15 suspects in connection with the attacks on the Sri Lankan cricket team on Tuesday, officials told Daily Times.

Witnesses claimed police arrested a mysterious armed suspect near Liberty Market minutes after the attack. They said a police vehicle arrested the man only 150 yards from the crime scene when he was apparently trying to flee.

Police officials said the man was being questioned along with four others at the Model Town CIA police office. "It is too early to say whether he was involved," Capital City Police Officer Habibur Rehman said.

Firdous Market police held 10 students from a Gulberg hostel where they found a bloodstained shirt and a grenade in a washroom.

Punjab IG Khawaja Khalid Farooq showed reporters three rocket launchers, six suicide jackets, 25 hand grenades, 17 time bombs, and guns and ammunition from 14 locations after the attacks.

Civil Defence official Ghulam Ahmed said a suicide belt, a gun and five grenades were found in a bag seized from a rickshaw parked near a Hussain Chowk fuel station.

Four grenades and two suicide belts were found in a house facing Firdous Market, and a bomb and three grenades in a Gulberg-III house. A bag found outside a supermarket carried five grenades. Another five grenades were found in a bag in a trolley parked near Hajvery University.

Posted by: Fred || 03/04/2009 00:00 || Comments || Link || E-Mail|| [6459 views] Top|| File under: Govt of Pakistan
Two soldiers martyred in Swat
Two soldiers were gunned down by militants in scenic Swat valley on Tuesday. According to Swat Media Center, soldiers were martyred when they were carrying water tanker.
Posted by: Fred || 03/04/2009 00:00 || Comments || Link || E-Mail|| [6457 views] Top|| File under: TTP
Five gunned down in Quetta
Five people were gunned down at Eastern Bypass in Quetta on Tuesday. The D.I.G. Operation confirmed that five people were killed in firing incident.
Posted by: Fred || 03/04/2009 00:00 || Comments || Link || E-Mail|| [6458 views] Top|| File under: TTP
Lankan cricket team returns home
(PTI) The Sri Lankan cricket team, which came under a brazen terror attack here leaving six of its players injured, today returned home by a special chartered plane dispatched by Colombo. A Pakistan cricket Board official present at the airport said the flight left with all the Lankan players and officials. "A senior Sri Lankan government official had come with the special flight to accompany them back home," the official said.
Posted by: Fred || 03/04/2009 00:00 || Comments || Link || E-Mail|| [6459 views] Top|| File under: Govt of Pakistan
Four suspects arrested: report
IANS: Four suspects were arrested here on Tuesday for alleged involvement in the attack on the Sri Lankan cricket team, a media report said. Geo TV reported that police in Model Town had arrested four suspects after the attack. "Arms have been recovered from two of them," the report said. The police also seized an explosive-laden jacket and weapons from a rickshaw.
Posted by: Fred || 03/04/2009 00:00 || Comments || Link || E-Mail|| [6457 views] Top|| File under: Govt of Pakistan
RAW grabs Bangalore blasts suspect in Oman
In a top secret mission, a team of the Research and Analysis Wing tracked down an absconding accused in the Bangalore serial blasts case in Muscat, and sneaked him out of Oman, since India doesn't have an extradition treaty with that country.

Sarfaraz Nawaz, 32, who allegedly played a major role in financing the Bangalore blasts, had sought refuge in Muscat. Investigating officials told rediff.com that a RAW team managed to track down Nawaz in Muscat. They added that Nawaz was 'smuggled into' Bangalore on a chartered aircraft.

The entire operation was so secretive that even the Air Traffic Control was taken aback when they received a message to help the chartered aircraft land at the Bengaluru International Airport. After landing at the airport, officials of the RAW and the Intelligence Bureau called top Central Industrial Security Force officials and directed them to escort the passengers in the aircraft.

The officials handed over Nawaz to the Bangalore police, who are currently questioning him. Abdul Sattar, the prime accused in the case, had revealed Nawaz's role in the serial blasts during his interrogation. Nawaz was reportedly close to Riyaz Bhatkal, a key Lashkar-e-Tayiba operative, who later took over the charge of the Indian Mujahideen. With Nawaz's arrest, the Bangalore police are hopeful of tracking down the remaining suspects, who might have fled the country after the Bangalore blasts.
Posted by: john frum || 03/04/2009 00:00 || Comments || Link || E-Mail|| [6458 views] Top|| File under:
Iraq
18 missile pads found in eastern Falluja
Aswat al-Iraq: Police forces found 18 missile pads and a Strela missile in eastern Falluja, a senior police officer said on Tuesday. "Policemen found 18 missile pads and a Strella missile in al-Maamel region in al-Subeihat village in al-Karma district in eastern Falluja," Colonel Saad Abbas told Aswat al-Iraq news agency. "The pads were settled by unknown gunmen to attack the al-Foursan police station in the region," he added.
Posted by: Fred || 03/04/2009 00:00 || Comments || Link || E-Mail|| [6457 views] Top|| File under: Iraqi Insurgency
Police detain 4 wanted men in Kirkuk
Aswat al-Iraq: Police forces on Tuesday arrested four wanted men in the southwest of Kirkuk, a source from the joint coordination center said.

"Acting on intelligence information, police forces waged a crackdown operation in al-Riyadh district in al-Huwaiyja, southwest of Kirkuk, where they arrested four wanted men," the source told Aswat al-Iraq news agency, noting that they were arrested for security reasons.

Posted by: Fred || 03/04/2009 00:00 || Comments || Link || E-Mail|| [6458 views] Top|| File under: Iraqi Insurgency
U.S. base in Mosul rocketed
Aswat al-Iraq: Eight Katyusha rockets hit the U.S. base in southern Mosul on Tuesday, a police source said. "The rockets landed on the U.S. base in al-Ghezlani region in southern Mosul," the source told Aswat al-Iraq news agency.

"U.S. choppers were seen hovering over the area after the attack," he added, without giving further details.

Posted by: Fred || 03/04/2009 00:00 || Comments || Link || E-Mail|| [6458 views] Top|| File under: Iraqi Insurgency
Israel-Palestine-Jordan
7 reported hurt as IAF hits Gaza tunnels
As US Secretary of State Hillary Clinton was meeting Prime Minister Ehud Olmert in Jerusalem late Tuesday night, Gaza terrorists fired two Kassam rockets at Israeli civilian areas. One rocket landed south of Ashkelon, while the second struck the Sha'ar Hanegev region. No casualties or damage were reported in either attack.

On Tuesday afternoon, seven people were wounded when the IAF bombed six smuggling tunnels in southern Gaza's Philadelphi Corridor, Palestinians reported. The army said there were large secondary explosions following one of the strikes, proving the presence of weapons and munitions.

The IDF said the air raid was a response to the recent rocket attacks on southern Israel and that the casualties were apparently smugglers. Despite the rocket fire, over 200 humanitarian aid trucks carrying food and medical supplies, as well as 440,000 liters of fuel, crossed into Gaza Tuesday via the Kerem Shalom and Karni crossings.

According to additional Palestinian reports Tuesday, Navy gunships fired at targets in the Sudaniya area, northwest of Gaza City. On Tuesday morning, IDF soldiers foiled an apparent attempt by Palestinian terrorists to plant a bomb along the Gaza border near Kissufim, the army said. The soldiers spotted several suspicious people approaching the fence and fired warning shots in the air, causing them to flee.
Posted by: Fred || 03/04/2009 00:00 || Comments || Link || E-Mail|| [6459 views] Top|| File under: Hamas
Southeast Asia
Two gunned down in southern Thailand
Terrorists Seperatist militants shot and killed two Muslim civilians in Thailand's restive south, where an jihad insurgency has been raging for the last five years, police said Wednesday. The men, one of whom was a defence volunteer, were caught in an ambush as they rode their motorcycles from a forest in terrorized troubled Narathiwat province late Tuesday, said police.

In a separate incident, rescue workers on Tuesday recovered the bodies of a marine sergeant and a Thai Buddhist village defence volunteer after their patrol boat capsized in neighbouring Yala province, they said.
Posted by: ryuge || 03/04/2009 05:04 || Comments || Link || E-Mail|| [6457 views] Top|| File under:
Top commie nabbed
A TOP communist rebel leader blamed for extorting 'revolutionary taxes' from businessmen in the Philippines has been arrested, the army said on Tuesday. Eduardo Sarmiento headed the regional party committee in the central Visayas region for the Communist Party of the Philippines New People's Army (CPP-NPA) and had standing arrest warrants for various crimes, the army said. 'Mr Sarmiento was arrested alone and in possession of high explosives and fake identification cards,' the army said in a statement.

It said that Sarmiento was arrested on February 24 following a tip off by former cadres. It added that Sarmiento headed a 'nationwide extortion syndicate' operated by the CPP-NPA, which has been waging a Maoist rebellion since 1969 in one of Asia's longest-running communist insurgencies. 'We expect more arrests soon, in our unrelenting campaign to crush this criminal organisation,' the army said.

The group frequently targets power and telecoms infrastructure owned by firms that refuse to pay illegal 'revolutionary taxes' demanded by the rebels.
Posted by: Fred || 03/04/2009 00:00 || Comments || Link || E-Mail|| [6459 views] Top|| File under:
3 kids dead in mortar explosion
THREE children were killed and five others wounded when a leftover mortar shell exploded in the southern Philippines on Tuesday, a local official said. The children were playing in a rice mill in Buldon town in the southern island of Mindanao when they unearthed a mortar shell which then exploded, said Alex Tumawis, mayor of a neighboring town. Three of the children were killed and five were wounded, two of them critically, said the mayor, who arrived at the scene shortly afterwards.

It was not known where the mortar shell came from but Buldon town has been the site of fierce fighting between the military and Muslim separatist rebels.

Posted by: Fred || 03/04/2009 00:00 || Comments || Link || E-Mail|| [6457 views] Top|| File under:
Sri Lanka
Lanka troops in Puthukkudiyirippu
The Sri Lankan military on Tuesday claimed its troops had entered Puthukkudiyirippu, the last town under the control of the LTTE in Wanni, after intense fighting.

With the fall of Puthukkudiyirippu, the LTTE is entirely confined to some jungle pockets in Mullathivu and as per military estimates, the area under it is now below 50 sq. km. The Ministry said troops were now consolidating defences in the area, while intense fighting was reported further east of Puthukkudiyirippu and northwest at Iranapalai.

Separately, the Navy said it assisted the evacuation of 157 civilians, including patients under the ICRC flag. The Navy provided safe passage to the patients for urgent medical treatment at the Tricomalee government hospital.

Meanwhile, the pro-LTTE TamilNet claimed the plight of people herded into the narrow strip of safe zone assigned by the government was growing worse each day as vegetables, food items, and milk powder for babies were scarce.
Posted by: Fred || 03/04/2009 00:00 || Comments || Link || E-Mail|| [6466 views] Top|| File under:
Who's in the News
65
[untagged]
12
Govt of Pakistan
4
Hamas
4
Govt of Iran
3
Iraqi Insurgency
2
TTP
2
al-Qaeda in North Africa
1
Govt of Sudan
1
al-Qaeda in Pakistan
1
Palestinian Authority
1
Taliban
1
TNSM
1
al-Qaeda
Bookmark
E-Mail Me
The Classics
The O Club
Rantburg Store
The Bloids
The Never-ending Story
Thugburg
Gulf War I
The Way We Were
Bio
Merry-Go-Blog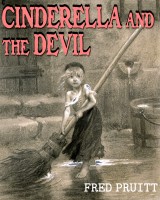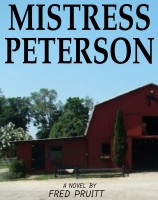 On Sale now!


A multi-volume chronology and reference guide set detailing three years of the Mexican Drug War between 2010 and 2012.

Rantburg.com and borderlandbeat.com correspondent and author Chris Covert presents his first non-fiction work detailing the drug and gang related violence in Mexico.

Chris gives us Mexican press dispatches of drug and gang war violence over three years, presented in a multi volume set intended to chronicle the death, violence and mayhem which has dominated Mexico for six years.
Click here for more information


Meet the Mods
In no particular order...


Steve White
Seafarious
Pappy
lotp
Scooter McGruder
john frum
tu3031
badanov
sherry
ryuge
GolfBravoUSMC
Bright Pebbles
trailing wife
Gloria
Fred
Besoeker
Glenmore
Frank G
3dc
Skidmark
Alaska Paul



Better than the average link...



Rantburg was assembled from recycled algorithms in the United States of America. No trees were destroyed in the production of this weblog. We did hurt some, though. Sorry.
18.205.38.159

Help keep the Burg running! Paypal: