Africa Horn
Al-Shabaab fighters capture Somali border town
Somali opposition gunmen drive the government troops out of a southern town despite a recent agreement with the incumbent Somail president.


What's an agreement worth if it can't be broken?

On Monday, Al-Shabaab fighters engaged with the soldiers forcing them out of the El Barde town on the common border with Ethiopia, a Press TV correspondent reported quoting a local Sheikh Dahir Aliyow Moumin.

The troops were seen fighting a rearguard action while fleeing towards the border. Ten soldiers reportedly died in the battle which caused no civilian casualties.

The recent development comes in breach of a peace agreement signed in February between the UIC - al-Shabaab's political front - and President Sheikh Sharif Sheikh Ahmed.
Posted by: Fred || 03/03/2009 00:00 || Comments || Link || E-Mail|| [6463 views] Top|| File under: al-Shabaab
Africa North
16 al-Qaeda militants killed in Algeria
Algeria's military has killed 16 militants linked to al-Qaeda in a weekend raid on their secret base near the capital, Algiers, state media says. French-language state radio says Interior Minister Yazid Zerhouni has raised the death toll among the militants from seven previously announced. Further details were not provided in the report on Tuesday.


Officials said the raid starting late Friday near Blida was launched with information obtained from a terror support cell dismantled a week earlier. Blida is about 80km south of Algiers. The government has said the military killed 120 militants over the last six months from al-Qaeda's north Africa wing. The wing emerged from a former insurgent group in Algeria.
Posted by: tipper || 03/03/2009 07:53 || Comments || Link || E-Mail|| [6463 views] Top|| File under:
Morocco jails Madrid plotter for Casablanca bombs
A Moroccan man linked to the 2004 Madrid bomb attacks was jailed for 10 years by an appeals court on Monday for his role in the 2003 Casablanca suicide bomb attacks that killed 45 people, the state news agency MAP reported. The court found Hassan el Haski guilty of "setting up a criminal gang to carry out terrorist attacks with the aim of undermining public order through terror and violence," according to MAP.



" It's an unfair verdict, the appeals process was summary "

Khalil El Idrissi
His sentencing on appeal Monday comes less than four weeks after he was acquitted by Morocco's anti-terrorist tribunal and was met with an angry response from his lawyer. "It's an unfair verdict, the appeals process was summary," said Khalil El Idrissi.

Al Haski is not the first person to be probed in connection with both Madrid and Casablanca bombings. Another Moroccan suspect in the 2004 Madrid bombings, Saad Housseini, was given a 15-year jail sentence last week by a Rabat court for his role in the Casablanca attacks

Haski, 41, was extradited to Morocco from Spain, where he was already serving a 13-year-jail term for leading an armed group involved in the Madrid train bombings which killed 191 people. Moroccan lawyers said Haski would serve the sentence imposed in Morocco and then be extradited to Spain to complete his 13-year-sentence there.

Housseini, a chemistry graduate, was suspected of having made the Madrid bombs.

Originally from the Moroccan city of Meknes, he visited Afghanistan in 2002. He was questioned by police upon his return that same year and released without charge.

This article starring:
Hassan el Haski
Saad Housseini
Posted by: Fred || 03/03/2009 00:00 || Comments || Link || E-Mail|| [6473 views] Top|| File under: al-Qaeda in Europe
Algerian soldiers kill seven terrorists in Blida
Algerian troops killed seven armed fighters Saturday night during in Larbaâ, Blida province, Tout sur l'Algerie reported on Monday (March 2nd). Information provided by 12 members of a dismantled terror-support group in Blida reportedly led to the operation.

In related news, some 120 terrorists have been killed since last September, Interior Minister Nourredine Yazid Zerhouni told reporters Sunday (March 1st) at a police officer promotion ceremony. While another 322 terrorists were arrested, only 150 weapons were seized, Zerhouni noted, indicating that not all the fighters possess arms.
Posted by: Fred || 03/03/2009 00:00 || Comments || Link || E-Mail|| [6462 views] Top|| File under: al-Qaeda in North Africa
Bangladesh
Bangla: 6, not 72, army officers missing
After reviewing information about how many army officers were in fact inside the BDR headquarters during the last week's bloody carnage, the army authorities yesterday revised the number of missing officers down to six from the previous 72.
Posted by: Fred || 03/03/2009 00:00 || Comments || Link || E-Mail|| [6464 views] Top|| File under:
50 laid to rest with state honours
Forty-eight army officers, wife of the slain BDR director general and a soldier -- all killed during the February 25-26 mutiny of the border guards at their headquarters -- were laid to eternal rest with state honours in a sombre atmosphere yesterday.
Posted by: Fred || 03/03/2009 00:00 || Comments || Link || E-Mail|| [6467 views] Top|| File under:
2 accused give confessional statements
Two prime accused of a case filed in connection with the sensational Chittagong arms haul gave confessional statements before a Chittagong court yesterday.

Chittagong Metropolitan Magistrate Md Osman Gani started recording the confessional statements of the accused--Hafizur Rahman and Din Mohammad--under section 164 of the Criminal Procedure Code (CrPC) around 2:00pm. It took around two-and-half-hours to record the 10-page statement of Hafizur Rahman and two-page statement of Din Mohammad.

Sources said the accused provided new and important information regarding the haul of 10 truck-loads of weapons at Chittagong Urea Fertiliser Ltd jetty on April 2, 2004. However, the contents of their confessional statements could not be known.

Tight security was maintained at the court while their statements were being recorded. The Criminal Investigation Department (CID) had taken the two on remand in two phases.
Posted by: Fred || 03/03/2009 00:00 || Comments || Link || E-Mail|| [6477 views] Top|| File under:
India-Pakistan
Sri Lanka's cricketers shot and wounded as bus attacked in Lahore. Pakistan
UNIDENTIFIED gunmen attacked the bus taking the Sri Lankan cricket squad and its police escort to a cricket stadium in the eastern Pakistan city of Lahore today, according to witnesses and cricket officials. Sri Lankan media, quoting the sports minister, said four players received minor injuries in the attack - Kumar Sangakkara, Ajantha Mendis, Thilan Samaraweera and Tharanga Paranavithana.

Pakistan television channels news channels said four people were killed.

A witness said he believed two police commandos were killed along with a regular policeman and a traffic warden.

Shopkeeper Ahmed Ali said the two police commandos had been driving behind the team bus when they were hit. "It was a very heavy firing and I heard at least two explosions at the time," said a witness who had been on his way to cover the test match between Pakistan and Sri Lanka.

Pakistan only invited the Sri Lanka team to tour after India's team pulled out with security concerns following the militant attacks on the Indian city of Mumbai in November.
Posted by: phil_b || 03/03/2009 00:00 || Comments || Link || E-Mail|| [6499 views] Top|| File under:
Six killed in Pishin girls' madrassa suicide blast
A suicide bomber killed five and injured 12 people at a girls' religious school in Pishin district of Balochistan on Monday.

District Police Officer Akbar Raisani confirmed the incident saying that the blast had occurred at a girls' madrassa in Kili Karbala, where a senior leader of the Jamiat Ulema-e-Islam-Fazl (JUI-F), Maulana Mohammad Khan Sherani, was scheduled to address the school's convocation.

Witnesses said the suicide bomber was a teenager who wanted to get close to the JUI-F leader as soon as he ended his speech.

Three of the victims were identified as Muhammad Nasim, Jalath Khan and Hafiz Abdul Zahir, while the names of the other two could not be ascertained.

Protest: JUI-F supporters burnt tyres on the Jinnah Road and shouted slogans against the government for being unable to arrest the elements behind the blast.

JUI-F leader Maulana Abdul Wasay, who is also a senior provincial minister, condemned the incident. He said the JUI would observe a strike across the province today (Tuesday). The police said it was investigating the matter.

According to the witnesses, two men had come to the religious school for the bombing but one of them escaped immediately after the first explosion. Quoting police sources, the JUI leaders said two alleged suspects had been arrested in connection with the blast.

Balochistan Chief Minister Aslam Raisani expressed sorrow over the blast and assured the bereaved families that the government would investigate into the matter to expose those behind the blast.

Sindh Chief Minister Qaim Ali Shah and Sindh Governor Dr Ishratul Ebad also condemned the blast and offered condolences to the families of the victims, APP reported.

This article starring:
Jamiat Ulema-e-Islam-Fazl
Hafiz Abdul Zahir
Jamiat Ulema-e-Islam-Fazl
Jalath Khan
Jamiat Ulema-e-Islam-Fazl
Maulana Abdul Wasay
Jamiat Ulema-e-Islam-Fazl
Maulana Mohammad Khan Sherani
Jamiat Ulema-e-Islam-Fazl
Muhammad Nasim
Jamiat Ulema-e-Islam-Fazl
Posted by: Fred || 03/03/2009 00:00 || Comments || Link || E-Mail|| [6462 views] Top|| File under: Jamaat-e-Ulema Islami
Qaeda threatens to attack Saudi installations in Pakistan
Al Qaeda has claimed the responsibility for the Marriott blast that took place in Islamabad on September 20, 2008, and threatened to attack Saudi Airlines' offices, and important installations in Pakistan, a private TV channel reported on Monday.

According to the channel, immediately after Al Qaeda's threat, the federal government directed the provincial government to beef up security.

An Interior Ministry source said that the Saudi embassy had received a message through an email in which Al Qaeda had threatened to target Saudi Airlines' offices and other important installations. The source said the Saudi embassy had written to the Pakistani Interior Ministry about Al Qaeda's threat. It also said that External Ministry additional secretary Imran Khan Al Sherazi had requested the Interior Ministry to immediately increase security at Saudi installations across the country.
Posted by: Fred || 03/03/2009 00:00 || Comments || Link || E-Mail|| [6465 views] Top|| File under: al-Qaeda in Pakistan
Three arrested in Jamrud for alleged links with Taliban
Security forces arrested three suspicious men during a raid on a house in Jamrud tehsil of Khyber Agency on Monday, sources said. The suspects were identified as Roohullah, Hiadayatullah and Syed Agha; Afghan refugees and residents of Shakas area. The sources said the men had been arrested for their links to the Taliban and for harbouring kidnappers.
Posted by: Fred || 03/03/2009 00:00 || Comments || Link || E-Mail|| [6466 views] Top|| File under: TTP
Pakistain: Fears for olecki after new death threat
(AKI) - There are renewed fears for the safety of United Nations worker John Solecki after the separatist group suspected of kidnapping him in Pakistan issued a new threat on his life. A letter believed to have been sent by the Baluchistan Liberation United Front on Sunday threatened to kill Solecki within four days if the Pakistani government does not release more than 1,000 prisoners.

According to Pakistani channel, Geo News, the threat on the American's life was issued in a letter sent to local news agency Online International News Network.

UN spokeswoman Maki Shinohara said the world body was aware of the threat through the media and was taking it seriously.

Solecki, the head of the office of the UN High Commissioner for Refugees in Quetta, disappeared a month ago in Baluchistan, one of Pakistan's four provinces, which has been the target of a militant insurgency for several years. Gunmen abducted him on 2 February after killing his driver as the pair drove to work in the southwestern city of Quetta.

The previously unknown Baluchistan Liberation United Front claimed responsibility for the kidnapping.

In the letter sent on Sunday, the front demanded the release of 1,109 activists from Baluchi nationalist groups it claimed had been arrested by the government.

"John Solecki's mother and his relatives and international human rights groups should play a role for the recovery of thousands of our sons ... who are in state-run torture detention cells," the one-page letter said. "The United Nations and state institutions ... are forcing us to kill Mr. John Solecki in our protest,'' it said.

On 13 February, the group threatened to kill Solecki within three days unless similar demands were met. It did not carry out the threat.

Pakistani officials were not immediately available for comment.

Violent separatist groups have waged a long campaign for independence in Baluchistan, a natural gas-rich region that borders Afghanistan and Iran. Last month, militants beheaded a Polish geologist abducted in another border area of Pakistan after the government did not respond to demands for a prisoner release.

Afghanistan's ambassador-designate, an Iranian diplomat and a Chinese telecommunications engineer were recently seized in or near the main northwestern city of Peshawar and are still missing.
Posted by: Fred || 03/03/2009 00:00 || Comments || Link || E-Mail|| [6462 views] Top|| File under: Govt of Pakistan
Pak Talibs release 6 Pakistani troops
Taliban militants have released six Pakistani paramilitary personnel in Swat valley in northwest Pakistan, says a senior official.

Chief Minister of the North-West Province Frontier (NWFP) Ameer Haider Khan Hoti said he had been informed that the kidnapped security personnel were released and have reached the Mingora city, the main town of Swat valley on Monday.

Taliban militants kidnapped a local commander of the Frontier Corps (FC) and his four bodyguards and a driver on Sunday evening from the Qambar area as they were on their way from Malakand to Mingora city.

Malakand Commissioner, Mohammad Javed also confirmed the release of the kidnapped security personnel, a Press TV correspondent reported.

The kidnapping followed an operation carried out by Pakistani forces in NWFP's Kohat district during which nine militants were killed and ten others arrested.

The recent kidnapping, as well as the Sunday attack on the security forces that left two government troops injured, are the first attacks carried out by Taliban militants, after a recent peace agreement was signed between Islamabad and the insurgents.

The peace deal envisages the implementation of Taliban-style laws, and a judicial and court system run by the militants in the Swat region in exchange for an end to attacks on Pakistani forces and civilians.

Posted by: Fred || 03/03/2009 00:00 || Comments || Link || E-Mail|| [6464 views] Top|| File under: TTP
Iraq
Iraqi court acquits former top aide to Saddam Hussein
Iraq's special criminal court Monday acquitted Tariq Aziz, the man who once served as the urbane, cigar-smoking public face of Saddam Hussein's rule, delivering the most significant not-guilty verdict in a series of prosecutions for crimes against humanity that occurred before the U.S. invasion in 2003.

Aziz, who will turn 73 next month, remained in custody, facing charges in two other cases. Only hours after his acquittal, he appeared before another judge to defend himself against charges that he was involved in a massacre of Kurds in 1983.

Even so, the verdict - the first in a case against him - was viewed as a sign of judicial fairness and independence for a controversial tribunal that has been deliberating the most heinous crimes of the Saddam era.

Aziz, who served as foreign minister of Iraq during the invasion of Kuwait in 1990 and as Saddam's deputy prime minister during the U.S. invasion in 2003, was acquitted of culpability in a brutal crackdown against Shiite protesters that followed the assassination of a revered cleric, Grand Ayatollah Mohammed al-Sadr, in 1999.

The court convicted Ali Hassan al-Majid, a former aide known as "Chemical Ali" for ordering poison gas attacks against the Kurds in the 1980s, for his role in those killings, sentencing him to death for a third time.

Two other Saddam aides, Saif al-Din al-Mashhadani and Uglah Abid Siqir al-Kubaysi, both senior Baath party officials who appeared on the infamous deck of playing cards from the U.S. government for Iraq's most wanted officials, were also acquitted in the case.
Posted by: Fred || 03/03/2009 00:00 || Comments || Link || E-Mail|| [6467 views] Top|| File under: Iraqi Baath Party
16 wanted men nabbed in Basra
Aswat al-Iraq: Joint forces on Monday arrested 16 wanted men and seized an amount of ammunition during a crackdown operation in southern Basra, the media office of the Basra police said.

"Joint police-army forces launched a wide-scale security operation in Umm Rusas island in southern Basra, where they arrested 16 wanted men," the office told Aswat al-Iraq news agency. "The forces seized a large amount of weapons and ammunition," it added.
Posted by: Fred || 03/03/2009 00:00 || Comments || Link || E-Mail|| [6464 views] Top|| File under: Iraqi Insurgency
66 wanted men arrested in Karbala
Aswat al-Iraq: Iraqi security forces arrested 66 wanted men during a security operation in Karbala, the chief of local police said on Monday.

"A total of 66 wanted men have been arrested in Karbala during a wide-scale crackdown operation waged in the province since the beginning of this week," General Ali Jassem Mohamed told Aswat al-Iraq news agency. "Seven of them are wanted for terrorist cases and three suspected of being involved in killing a woman and injuring her daughter," he noted.
Posted by: Fred || 03/03/2009 00:00 || Comments || Link || E-Mail|| [6463 views] Top|| File under: Iraqi Insurgency
7 wanted men arrested in Mosul
Aswat al-Iraq: Iraqi army forces on Monday arrested seven wanted men after two bombs exploded in western Mosul, a security source said.

"A force from the 6th brigade of the 2nd division of the Iraqi army arrested seven wanted men in al-Zinjili region in western Mosul," the source told Aswat al-Iraq news agency. "The arrest operation comes after two bombs went off targeting two army patrols on Sunday (March 1) in al-Islah al-Zeraei region in western Mosul," he added.

A security source had said earlier that three army soldiers were wounded on Sunday when a bomb exploded targeting their vehicle patrol in al-Islah al-Zeraei region, while another bomb detonated targeting another patrol which rushed to the region to carry the wounded.

Posted by: Fred || 03/03/2009 00:00 || Comments || Link || E-Mail|| [6464 views] Top|| File under: Islamic State of Iraq
Sri Lanka
Tamil Tigers intel chief leading final battle
Pottu Amman, the feared head of the Tamil Tiger intelligence wing who is wanted for former Indian prime minister Rajiv Gandhi's assassination, is now commanding the guerrillas against the military in Sri Lanka's north, a media report said Sunday.

Sri Lankan troops on Monday destroyed two boats belonging to the Tamil Tiger rebels during a pre-dawn clash in the northeast of the island, the defence ministry said. It said ground troops repulsed an attack from the Tigers, who launched 15 boats, including four suicide craft, from a lagoon near the Puttumattalan area. The ministry described the rebel attack as a sign of "desperation" and an effort to boost the "disintegrating morale" of the Tamil Tigers, who have been hemmed in to a small jungle area in the northeast after a string of military defeats.

The state-run Sunday Observer reported that Pottu Amman, said to be the second in command in the Liberation Tigers of Tamil Eelam (LTTE), 'himself has stated to command (in the battlefront)', after realising the grave danger the group is facing. 'His (Pottu Amman) voice has been heard for the first time in the radio communications intercepted by the 58 Division,' the report said. The Tamil Tigers are trying to prevent the military from entering the heart of the town of Puthukkudiyiruppu, a small town where the LTTE has had a base for years.

Pottu Amman and LTTE chief Velupillai Prabhakaran are wanted for the 1991 assassination of Gandhi, who was blown up by a woman suicide bomber at an election rally near Chennai. Indian officials say that although Prabhakaran ordered Gandhi's killing, it was Pottu Amman who oversaw the entire operation. The LTTE intelligence unit tasked with killing Gandhi in India reported to Pottu Amman.



The LTTE was now left with less than 600 cadres and another 100 cadres to provide security to the elusive Prabhakaran.

According to the Sunday report, Pottu Amman 'has vowed not to allow troops to enter Puthukkudiyiruppu junction which is being heavily defended by the LTTE'. It said the LTTE, cornered into a 50 sq-km stretch of land in Mullaitivu district, 'is fighting tooth and nail in defending their final stronghold'.

The Observer said the troops were witnessing 'the fiercest battles they have ever faced these days'. It added that the LTTE was exerting maximum pressure on the troops, making maximum use of its firepower despite limitations in the number of fighters. 'They have created a massive (civilian shield), restricting the use of firepower by the security forces,' it said.

The Tigers were also making desperate attempts to break the security forces' defences south of Puthukkudiyiruppu and enter the jungle patches in Oddusuddan and Mullaitivu. Quoting military intelligence sources, the report said the LTTE was now left with less than 600 cadres and another 100 cadres to provide security to the elusive Prabhakaran. 'The only advantage they are having at this moment is heavy firepower and more than 70,000 civilian population trapped in the no fire zone in the coastal belt in the north of Mullaitivu,' the report said.
Posted by: Fred || 03/03/2009 00:00 || Comments || Link || E-Mail|| [6463 views] Top|| File under:
Who's in the News
60
[untagged]
3
Hamas
3
Iraqi Insurgency
2
TTP
2
Jamaat-e-Ulema Islami
1
Global Jihad
1
Govt of Iran
1
Govt of Pakistan
1
al-Qaeda in Pakistan
1
Iraqi Baath Party
1
al-Qaeda in North Africa
1
Islamic State of Iraq
1
al-Qaeda in Europe
1
TNSM
1
al-Shabaab
Bookmark
E-Mail Me
The Classics
The O Club
Rantburg Store
The Bloids
The Never-ending Story
Thugburg
Gulf War I
The Way We Were
Bio
Merry-Go-Blog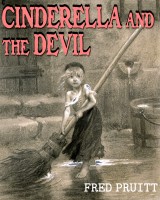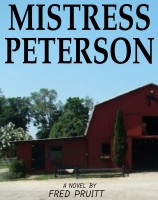 On Sale now!


A multi-volume chronology and reference guide set detailing three years of the Mexican Drug War between 2010 and 2012.

Rantburg.com and borderlandbeat.com correspondent and author Chris Covert presents his first non-fiction work detailing the drug and gang related violence in Mexico.

Chris gives us Mexican press dispatches of drug and gang war violence over three years, presented in a multi volume set intended to chronicle the death, violence and mayhem which has dominated Mexico for six years.
Click here for more information


Meet the Mods
In no particular order...


Steve White
Seafarious
Pappy
lotp
Scooter McGruder
john frum
tu3031
badanov
sherry
ryuge
GolfBravoUSMC
Bright Pebbles
trailing wife
Gloria
Fred
Besoeker
Glenmore
Frank G
3dc
Skidmark
Alaska Paul



Better than the average link...



Rantburg was assembled from recycled algorithms in the United States of America. No trees were destroyed in the production of this weblog. We did hurt some, though. Sorry.
3.236.212.116

Help keep the Burg running! Paypal: