Afghanistan
Iran supplying Taliban with SA-14 SAMs
IRAN is supplying the Taliban in Afghanistan with surface-to-air missiles capable of destroying a helicopter, according to US intelligence sources.

They believe the Taliban want to use the SA-14 Gremlin missiles to launch a "spectacular" attack against coalition forces in Helmand in the southwest of the country, where insurgents claim to be gaining the upper hand.

Although coalition helicopters operating in southern Afghanistan are equipped with defensive systems to deflect an attempted strike, the SA-14 can evade such counter-measures.

It was a shoulder-held SA-14 supplied by Iran that Iraqi insurgents used to shoot down a Lynx helicopter over Basra in May 2006. Five British service personnel died in that attack, including Wing Commander John Coxen and Flight Lieutenant Sarah-Jayne Mulvihill, the first British servicewoman killed in action since World War II.

Although the Iranians are not natural supporters of the Taliban, they have been willing to assist them in the past to prevent Britain and the US gaining influence in the region. Special forces have previously intercepted arms shipments from Iran that would have helped the Taliban intensify a roadside bombing campaign that has killed coalition troops over the past 18 months.

However, coalition forces became aware of the presence of SA-14s only two weeks ago when parts from two of them were discovered during a US operation in western Afghanistan. "The weapons are out there and we thought it was only a matter of time before they got one or two into the south," said a defence source. "A Taliban spectacular against British or American troops would reinforce an increasing view among ordinary Afghans that the Taliban are gaining the upper hand."

In the past eight months, small arms and rocket-propelled grenade attacks on British helicopters in Helmand have increased.
Posted by: tu3031 || 03/02/2009 10:25 || Comments || Link || E-Mail|| [6463 views] Top|| File under:
Tactical success, strategic defeat
FORWARD OPERATING BASE ALTIMUR, Afghanistan - The U.S. soldiers entered the sleeping village in Logar province in the dead of night on Feb. 20, sure of their target and heavily armed. They surrounded a mud-walled compound, shouting commands, and then kicked down the gate as cries of protest erupted within.

Exactly what happened next is disputed, but shots were fired and a man inside fell dead. Four other men were grabbed and arrested. Then the soldiers departed, leaving the women to calm the frightened children and the rumors to spread in the dark.

By midmorning, hundreds of angry people were blocking the nearby highway, burning tires and shouting "Death to America!" By mid-evening, millions of Afghan TV news viewers were convinced that foreign troops had killed an unarmed man trying to answer his door.

"We are afraid of the Taliban, but we are more afraid of the Americans now," said Abdul Ghaffar, a truck driver in the raided village. "The foreign forces are killing innocent people. We don't want them in Afghanistan. If they stay, one day we will stand against them, just like we stood against the Russians."

Tactically, the U.S.-led night raid in the village of Bagh-i-Soltan was a success. U.S. military officials said the dead man and an accomplice now in custody were bombmakers linked to recent insurgent attacks. They said that they had tracked the men for days and that one was holding an assault rifle when they shot him.

Strategically, however, the incident was a disaster. Its most incriminating version -- colored by villagers' grief and anger, possibly twisted by Taliban propaganda and magnified by the growing influence of Afghan independent TV -- spread far faster than U.S. authorities could even attempt to counter.

Worse, it happened in an area where the Obama administration has just launched an expensive military push, focusing on regions near Kabul, the capital, where Islamist insurgents are trying to gain influence. Several U.S. bases have been set up in Logar and adjacent Wardak province, and 3,000 troops have arrived since January. Their mandate is to strengthen security, facilitate aid projects and good government, and swing local opinion against the insurgents.

A wide gulf
Logar sits in a historically peaceful valley an hour's drive south of Kabul, surrounded by craggy mountains. Brown and bleak in winter, it is green and bucolic in summer, with wheat fields, orchards and honey that beekeepers sell beside the road. It is also a gateway from southeastern Afghanistan to the capital, straddling one of the few paved highways in the region.

In the past 18 months, Taliban forces have established strongholds in several nearby provinces and a low-key but intimidating presence in Logar. Officials say most Logaris, though frustrated by poor government services, have not yet decided where their loyalties lie. Politically, Logar is still up for grabs.

"This is a fertile area for us to plant the seeds of opportunity, but there are a lot of fence-sitters, and everyone is vying for the populace," said Lt. Col. Daniel Goldthorpe, who commands the U.S. Army base at Altimur in Logar, about 30 miles south of Bagh-i-Soltan.

The newly built base is a cluster of heated tents and wood cabins on a rocky plain, surrounded by dirt-filled barricades and a distant cordon of snowcapped mountains. It houses about 600 troops from the Army's 3rd Brigade Combat Team, 10th Mountain Division, whose duties include search raids, security patrols and goodwill missions in nearby villages.

Goldthorpe acknowledged that the fallout from the raid in Bagh-i-Soltan was a surprising setback for the U.S. forces' image here. But he attributed the public unrest to superior Taliban propaganda efforts and strongly denied any misconduct during the raid.

"We did everything to the letter, but their media was a lot faster than ours," he said. "When a tree falls in the forest, the first to report the sound gets their version out. This was a huge learning curve for us and an important exercise in credibility."

But interviews with local residents, Afghan officials and U.S. military officers since the raid suggest that the problem was more complex than one side putting out a quicker news flash. The incident took place amid deepening national hostility to American and NATO forces and growing complaints about coalition bombings and night raids.

Logar officials, like area residents, seemed inclined to believe the worst. U.S. officials said some were afraid to publicly side with the Americans, and others said they had not been told of the raid by their superiors in Kabul, whom U.S. officials said they had briefed.

U.S. officials were also constrained from fully explaining their actions or making amends afterward. Intelligence sources could not be revealed. Daytime visits to villages required advance security planning and transport in monster vehicles armored against roadside bombs and rockets, hampering the troops' ability to make personal contact quickly.

A week after the raid, even though U.S. officials had by then met with village elders and released all but one detainee, emotions in Bagh-i-Soltan were still running high, and the raided compound was full of condolence callers. The gulf between the resentful residents and the eager-to-help soldiers at Altimur seemed as wide as the brown winter plain.

Divergent accounts
The first version of the raid, and the one that has stuck in the public mind, came from Mullah Abdul Mateen, the owner of the raided house. He told reporters the next day that heavily armed Americans had burst into the sleeping household, shot at his younger brother, herded the women and children into a room, then handcuffed and taken away several more brothers and a cousin.

"We are not terrorists or al-Qaeda. I am not hiding from anyone. There was no reason for the Americans to do this," Mateen, 35, said in an interview last week. "The Americans got the wrong information from an Afghan spy. If they continue killing and arresting innocent people, the anger against them will increase."

The provincial governor, Atiqullah Ludin, also bitterly criticized the U.S. forces, saying they had promised to avoid civilian casualties and to conduct all house raids accompanied by Afghan troops. "Now what can I tell the people of Logar?" Ludin said in apparent anguish last week. "We have to build their trust or the enemies of Afghanistan will take advantage of it."

A very different description of the raid came from U.S. officers who carried it out and who said they were accompanied by members of the Afghan military and intelligence forces. One was Army Maj. Todd Polk, a squad leader based at Altimur.

Polk said there was solid evidence that the dead man, identified as Sher Agha, and a second man detained in the raid possessed explosives-making materials and had helped prepare a recent bomb attack on a French military facility in Logar. He said both men had been tracked to Mateen's house and a neighboring compound.

"I was there, and I can tell you for a fact what happened," Polk said in an interview last week. He said Agha "had an AK-47 in his hand and was trying to get away" when he was shot by U.S. forces. "If he were innocent, he would have sat there."

Like other U.S. officers here, Polk said that he believed the protests afterward were instigated by the Taliban and that residents would not have objected had they known the facts that led to the raid. He also expressed frustration over the lack of communication between Afghan security officials in Kabul and Logar.

At a routine meeting with two local police officials last week, Polk was attempting to discuss highway safety issues when the officers changed the subject. Polite but uneasy, they asked why the Americans had broken down Mateen's door, why they had shot someone and why no one had informed their commander that the raid was going to take place.

"If you had come and asked us, we could have brought him to you, and there would be no trouble," Capt. Mohammed Wahidullah told Polk, speaking through an interpreter. "Instead we had to go out on the highway the next day, with thousands of people shouting and cursing us. You didn't need to take all those vehicles and people to raid that house. You just needed to make one call."

Polk told the police he would take the suggestion to his superiors, but it was evident that he remained skeptical of the policemen's sincerity -- and convinced that the Taliban insurgents, with their dual ability to intimidate people and whip up Afghans' emotions against foreign armies, were the real cause of the backlash.

"I know we did the right thing, but the Taliban kicked our butts on the response," the major said, shaking his head. "Next time, we just have to be faster putting out the truth."




Posted by: GolfBravoUSMC || 03/02/2009 10:19 || Comments || Link || E-Mail|| [6462 views] Top|| File under: Taliban
US deaths spike in Afghanistan
US KIAs in the Stan have exceeded Iraq 9 out of the last 10 months.


KABUL - U.S. deaths in Afghanistan increased threefold during the first two months of 2009 compared with the same period last year, after thousands more troops deployed and commanders ramped up winter operations against an increasingly violent insurgency.

As troops pour into the country and violence rises, another sobering measure has also increased: More Afghan civilians are dying in U.S. and allied operations than at the hands of the Taliban, according to a count by The Associated Press. In the first two months of the year, U.S., NATO or Afghan forces have killed 100 civilians, while militants have killed 60.

President Barack Obama recently announced the deployment of 17,000 additional troops to bolster 38,000 already in the country, increasing the U.S. focus on Afghanistan while a drawdown begins in Iraq. The latest casualty toll among U.S. forces could portend a deadlier year in Afghanistan than the U.S. military has experienced since the Taliban's ouster in 2001.

'I think that because you are going to see that additional engagement, there is a risk of greater additional casualties in the short term, just as there was in Iraq,' Obama told the Pentagon Channel on Friday from Camp Lejeune, N.C. 'That is something we will have to monitor very carefully.'

Twenty-nine U.S. troops died in Afghanistan the first two months of 2009 - compared with eight Americans in the first two months of 2008.

Part of the increase is due to the influx of troops. In early 2008 there were about 27,000 forces in the country, some 10,000 fewer than today.

But U.S. troops are also operating in new, dangerous areas. A brigade of 10th Mountain Division soldiers deployed to two insurgent-heavy provinces outside Kabul in January - Wardak and Logar. And American forces are increasingly operating in Taliban heartland in the south.

'It has a lot to do with the fact that we have a presence in places and going into places and disrupting insurgents in area where they haven't been bothered much,' Col. Greg Julian, the top U.S. spokesman in Afghanistan, said Saturday. That, he said, means more battles and more attacks.

American troop deaths occurred at a much higher rate in Afghanistan than in Iraq in January and February. Thirty-one U.S. forces have died in Iraq so far this year, but there are roughly 140,000 American troops in Iraq, more than three times the number in Afghanistan.

The decreasing U.S. death toll in Iraq coincides with an overall decline in violence largely attributed to a cease-fire by anti-U.S. cleric Muqtada al-Sadr and a Sunni decision to join forces with the Americans against al-Qaida in Iraq.

Julian said that troops in Afghanistan have 'maintained the pressure throughout the winter months' this season, though in previous years there had been a lull.
Posted by: GolfBravoUSMC || 03/02/2009 01:30 || Comments || Link || E-Mail|| [6463 views] Top|| File under: Taliban
Seven killed, 6 injured in Afghan violence
A suicide car bomb blew up near US-led soldiers in eastern Afghanistan on Sunday, wounding six civilians, authorities said, while other attacks left seven security guards dead in the insurgency-hit south.

Meanwhile, nine Taliban-linked insurgents were killed in operations by Afghan and international security forces helping the government to fight a mounting extremist insurgency, they said.

The suicide attacker detonated an explosives-filled vehicle outside the city of Jalalabad near a convoy of US soldiers, provincial government spokesman Ahmad Zia Abdulzai told AFP. "Six civilians were wounded including two children but there was no harm to the American forces," Abdulzai said. One of the children was in a critical condition. Abdulzai blamed the attack on the "enemies of Afghanistan", a reference to the Taliban.

He said another US-led military convoy had accidentally killed a municipal worker in the same area when it knocked the worker off his bicycle.

The seven Afghan security guards, including two working with the US-based security company USPI, were killed in various attacks and bomb blasts in the southern province of Kandahar on Saturday, officials said. In the same province, unidentified attackers gunned down a religious cleric in Spin Boldak district on the Pakistani border late Saturday, an official said, blaming the Taliban for the murder.
Posted by: Fred || 03/02/2009 00:00 || Comments || Link || E-Mail|| [6463 views] Top|| File under: Taliban
Arabia
Police Car Attacked by Masked Men in Bahrain Village
A police patrol car was completely destroyed after it was attacked by about 40 masked men in a village in Bahrain on Friday.

A Ministry of Interior spokesperson said in a statement that the
attackers who were in fully black clothes could not kill policemen inside the car who managed to escape unhurt. "The vehicle was on its usual patrol at around 9.30pm near Deraz village, when unidentified men attacked it with Molotov cocktail and pelted it with stones," he said. The spokesperson pointed out that investigations into the incident have been launched to identify attackers and bring them to justice.

The attack is the third in a series of assaults targeting police patrols since the beginning of clashes between rioters and security forces on December 2007. In one of such attacks, a 27-year-old Pakistani policeman died.
Posted by: Fred || 03/02/2009 00:00 || Comments || Link || E-Mail|| [6461 views] Top|| File under:
Bangladesh
Army called in to nab fugitive sepoys
The government yesterday decided to deploy members of the armed forces across the country indefinitely to help law enforcement agencies arrest the absconding rebels of Bangladesh Rifles (BDR) and recover the missing firearms and ammunition.

The deployment begins today morning in aid of the civil administration under the 'Operation Rebel Hunt' mission, sources said.

A notice was issued by the home ministry in this regard hours after Prime Minister Sheikh Hasina held talks with army officers at Sena Kunja at the Dhaka Cantonment yesterday.

The forces will be stationed at district headquarters and carry out operations on the basis of specific information from their intelligence, said sources.

Hasina told the House last night that her government had already assigned members of army, Rab and police to hunt down the absconding rebels.

"They [BDR rebels] must be tracked down," Hasina told the Jatiya Sangsad.

Following the government notice, verbal messages had already been conveyed to the cantonments across the country to prepare the forces for the operation, said sources in the armed forces division.

The forcers were preparing themselves so that they could reach their destinations by today morning, the sources added.

"The operation will continue until its goal is achieved," said a mid-ranking army official wishing anonymity.

"The army will help the law enforcement agencies to arrest the absconding rebels and recover firearms," Deputy Secretary (political) of home ministry, Javed Ahmed told The Daily Star last night.

Posted by: Fred || 03/02/2009 00:00 || Comments || Link || E-Mail|| [6461 views] Top|| File under:
Another body floats out thru' sewage gate
Another body of an army officer killed during the mutiny at the Bangladesh Rifles (BDR) headquarters at Pilkhana floated out of a sluice gate in the city's Nawabganj yesterday, raising the death toll to 74. The dead was identified as Lt Col Golam Kibria, a Senior Record officer at the BDR headquarters.

Locals noticed the body floating in front of the sluice gate at around 8:30am. On information, army personnel rushed to the spot and recovered the body. The deceased's wife Sharmin Kibria identified her husband's body at Sir Salimullah Medical College morgue by marks on the back of his right hand and on the left wrist.

Sharmin said she talked to her husband the last time over mobile phone at around 10:30am on Wednesday. She said her husband was posted to the BDR headquarters only eight days before the mutiny took place.

Relatives of the missing army officers including Col Gulzar thronged the BDR headquarters and morgues of the Dhaka and Sir Salimuallah Medical Colleges in search of their loved ones.

Earlier, eight bodies of BDR officers --two on Wednesday and six on Thursday -- killed during the mutiny floated out of the same sluice gate.

Meanwhile, members of the army, navy and fire service continued search at the BDR headquarters yesterday.

Posted by: Fred || 03/02/2009 00:00 || Comments || Link || E-Mail|| [6460 views] Top|| File under:
Over a thousand BDR men charged with mutiny
Lalbagh police Saturday night filed a case against over a thousand Bangladesh Rifles (BDR) members for their links to the mutiny at BDR headquarters in Pilkhana.

Those who face the charges include Deputy Assistant Director (DAD) Touhidul Alam, DAD Nasiruddin Khan, DAD Mirza Habibur Rahman, DAD Abdul Jalil, jawan Abdur Rahim and jawan Selim.

Lalbagh Police Station's Officer-In-Charge Nobojyoti Khisha filed the case that was shifted to Criminal Investigation Department (CID) yesterday.

Police sources said so far they could identify several accused from footages aired on different television channels and pictures published in dailies.

Of those accused, Touhid led a team of mutineers to talks with Prime Minister Sheikh Hasina to end the mutiny.

The complainant, in the case story, said the accused committed the offences in a planned way and it is tantamount to treason.

The charges include killing army officers, their family members and civilians, looting, arson, exploding grenades, hiding bodies, holding people hostage, and destroying properties.

The case statement also said the rebel border guards being instigated by vested quarters committed the crimes to destabilise the state and make unlawful gains.

It went on to say that the accused led by DAD Touhid incited the rebellion at the Darbar hall at the BDR headquarters in the name of realising demands where about 3,000 border guards from across the country were present.
Posted by: Fred || 03/02/2009 00:00 || Comments || Link || E-Mail|| [6463 views] Top|| File under:
Most officers killed by 11 in the morning
Most of the BDR Jawaans who killed the army officers during the BDR mutiny were quite young and most of the killings were carried out and over between 10:30 to 11:00 am, immediately after the chaos started at Darbar Hall at the BDR headquarters.

This eyewitness account of that fateful day came from a survivor officer, Lt. Colonel Shams, commander of Battalion-44, as he recounted what he saw in an interview published in several newspapers.

Lt Col Shams said when the Director General of BDR Shakil Ahmed was delivering his speech at the Darbar, a Jawan aimed an SMG rifle at the DG and he (Lt Col Shams) jumped up and pushed this man over, who was visibly unable to fire and was trembling as he approached the DG.

As a chaos ensued, the army officers were sent out to calm down the Jawaans who had left the hall. Once outside, Lt Col Shams noticed a group of young Jawans, all firing their guns approaching the Darbar Hall from gate number 5.

During the mayhem that followed, some BDR JCO from battalion 44, including Subeder Saiful, Siraj and Ismail, told Shams that the situation was out of control and helped him escape the scene, taking him to their quarters at Al Beruni Bhaban.

As he was escaping, Lt Col Shams saw a grey-coloured pick-up approaching the Darbar Hall from the gate number 5, apparently loaded with boxes of ammunition.

Shams said that he had never seen such a pickup used in either the BDR or the army. By the time he had reached Al Beruni Bhaban, he could hear the sound of firing at the Darbar hall.

"It was between 10:30 am to 11:00 am and I assume most of the officers were killed during that time," he said in the interview.

"The Jawans took me to their house and told me that my life would be in no danger as long as they were alive. They took off my badge and uniform and gave me clothes to wear. I hid in that house for the next two days,' the Lt Col said.

"Whenever any rebelling Jawans came near the house to search, I would hide in the floor compartment of a box bed," Shams said expressing his gratitude to those who saved his life at such a time.

During the evening of February 25, Shams said he saw cleaners going into the Darbar Hall with cloths and he also recalls seeing ambulances going there and he realised that these people were going to clean up the place and remove the bodies of the officers killed.

Though the rebels had at the beginning announced over microphones that they had enough ammunition to continue to fight for six months, the next morning (Thursday) they began to call on all not to misuse the bullets.

Lt Col Shams said that the situation inside the BDR headquarters seemed to calm down on February 26 following the prime minister's speech that was aired on television.

"The prime minister's speech worked like a wonder. The tension seemed to ease. Groups of Jawans started surrendering arms following the speech," the Lt Col said in the interview.

Shams said that most of the Jawans appeared gloomy to him, following the prime minister's speech.

Shams also saw many Jawans fleeing the BDR headquarters in civil clothes on the second day of the mutiny.
Posted by: Fred || 03/02/2009 00:00 || Comments || Link || E-Mail|| [6461 views] Top|| File under:
Bangladesh deploys troops to hunt mutineers
DHAKA - Bangladesh's government will deploy army troops across the country to hunt border guards behind a deadly mutiny that killed at least 77 people, an official said Sunday. An Armed Forces spokesman told AFP that a nationwide operation would be launched from Monday to track down those believed to be behind a 33-hour revolt in the capital.

A home ministry official confirmed the operation to AFP but would not say how many troops would be deployed. 'The government has decided to deploy the army across the country under 'Operation Rebel Hunt' to arrest the fugitive (mutineers) and seize their arms,' the home ministry official said.

Meanwhile, in the capital rescuers continued to search on Sunday for more than 70 missing army officers at the headquarters of the paramilitary Bangladesh Rifles (BDR).
Posted by: Steve White || 03/02/2009 00:00 || Comments || Link || E-Mail|| [6461 views] Top|| File under:
India-Pakistan
Suspected U.S. Missile Attack Kills Eight In S. Wazoo
Continues yesterday's story...


A missile strike believed to have been launched by a U.S. drone aircraft has killed at least eight militants in a Pakistani tribal region, intelligence officials and witnesses said.


NEW! Improved! Now with 30 percent more deaders!


Two missiles struck a house in an area near Sarorogha village in the South Waziristan tribal region, a stronghold of Pakistani Taliban leader Baitullah Mehsud, the officials said. South Waziristan borders Afghanistan, though Mehsud's territory does not touch the frontier. "At least eight militants have been killed in the attack," said one intelligence official in the area. The official spoke on condition of anonymity because of the sensitivity of the subject.

A villager, named Hakeemullah, said eight bodies had been recovered from the rubble, and people were searching for more casualties.

Pakistan believes the civilian casualties caused by the strikes have fuelled support for the militants cause, whereas U.S. officials believe the drone attacks have killed a number of mid-level Al-Qaeda members.
Posted by: Fred || 03/02/2009 00:00 || Comments || Link || E-Mail|| [6462 views] Top|| File under: al-Qaeda in Pakistan
Security convoy attacked in Kabal
Two Frontier Corps men were injured in Kabal tehsil of Swat on Sunday in a gun and bomb attack on a security convoy, a private TV channel reported. According to the channel, the banned Tehreek-e-Taliban Pakistan claimed responsibility for the attack in Sarsanai area of Kabal. The army said the attack violated the recent truce between the government and the Taliban. It protested against the unprovoked attack in a press statement released in Swat on Sunday, another TV channel said.
Posted by: Fred || 03/02/2009 00:00 || Comments || Link || E-Mail|| [6463 views] Top|| File under: TTP
6 kidnapped in Swat despite Taliban truce
Militants have kidnapped six Pakistani paramilitary personnel in the Swat Valley hours after security forces rescued four abductees in Kohat.


Inconceivable!


Pro-Taliban militants in Pakistan's troubled North West Frontier Province (NWFP) kidnapped a paramilitary commander along with five of his personnel while the provincial government has negotiated a peace deal with the region's pro-Taliban insurgents. No group has so far claimed responsibility for the attack.


Inconceivable!


Local sources told Press TV that unknown armed men kidnapped a local commander of the Frontier Corps (FC), his four bodyguards and his driver from Qambar area in Swat Valley on Sunday evening.

The incident followed an operation carried out by Pakistani forces in NWFP's Kohat district during which nine militants were killed, ten were taken into custody and four hostages were released, a Press TV correspondent reported.

Commissioner Malakand conformed the kidnapping of the six, saying that the authorities were contacting Muhammad, Chief of Tehrik-e-Nifaz-e-Shariat Muhammadi (TNSM) about the abduction.

Also on Sunday, two security personnel were injured when unknown militants attacked a security forces convoy in Sarbani area of the scenic valley.

It was a first attack on security forces after the recent truce and a spokesman of Pakistan Army said that the attack violated the terms of the agreement.

However, Taliban militants said that according to the deal, security forces should inform the Peace Committee before their movement.

"The security forces had not informed the members of peace committee about their movement," Taliban spokesman Muslim Khan told reporters.

The peace deal signed between Pakistani officials and militant leader Maulana Sufi Muhammad, envisages the implementation of Islamic law (Sharia), and a judicial and court system run by the militants in the region in exchange for and to the attacks on Pakistani forces and civilians.
Posted by: Fred || 03/02/2009 00:00 || Comments || Link || E-Mail|| [6470 views] Top|| File under: TTP
Sufi sets deadline for Nizam-e-Adl implementation
Swat cleric Sufi Muhammad -- who has promised peace in the troubled Swat valley if the government implanted the sharia law -- warned on Sunday he wanted Islamic courts set up in two weeks.

He said he was not happy over the fact that there had been no tangible progress since February 16 when the NWFP government agreed to implement the Shari Nizam-e-Adl -- a new system of justice in the restive valley.

"The government announced enforcement of sharia but so far no practical step has been taken and we are not satisfied," Sufi told reporters in Swat's main town Mingora.

"I'm not seeing any practical steps for the implementation of the peace agreement, except for ministers visiting Swat and uttering words," the elderly cleric said.

He said he was also unhappy over a delay in an exchange of prisoners and urged both the Taliban and the government to release people they were holding by March 10.

"If the government does not appoint Qazis [Islamic judges] by March 15, and the two sides do not release prisoners in their custody, we will set up protest camps," he said.

The warning came only four days after Swat Taliban leader Mullah Fazlullah agreed to an indefinite ceasefire.

The cleric said armed patrol by either side would not be allowed after March 1 (Sunday), and anybody who violated the truce would be charged and punished in line with the sharia law.

Attack: Later, Sufi's spokesman Ameer Izzat Khan blamed the security forces for an attack on a troop convoy in Swat earlier in the day. He said the soldiers had not given prior information of their movement in accordance with the terms of the truce.
Posted by: Fred || 03/02/2009 00:00 || Comments || Link || E-Mail|| [6461 views] Top|| File under: TNSM
Iraq
3 soldiers injured in Mosul blast
Aswat al-Iraq: Three Iraqi servicemen on Sunday were wounded when two improvised explosive devices (IEDs) went off in western Mosul city, according to an army source. "On Sunday, three Iraqi army soldiers were injured when two explosive charges detonated in al-Islah al-Ziraie area, western Mosul," the source told Aswat al-Iraq news agency. "One device targeted an army patrol vehicle, while the other exploded when another patrol arrived at the location to provide help," the source added. "The wounded were rushed to the hospital for treatment," he noted.


Posted by: Fred || 03/02/2009 00:00 || Comments || Link || E-Mail|| [6462 views] Top|| File under: Iraqi Insurgency
Long-range rockets found in Wassit
Aswat al-Iraq: Police personnel on Sunday found a cache containing long-range rockets in an orchard near Kut city, according to a local security source. "The cache contained five long-range rockets weighing one ton each," the source told Aswat al-Iraq news agency. "The cache was found in light of intelligence tips from local residents," the source added.
Posted by: Fred || 03/02/2009 00:00 || Comments || Link || E-Mail|| [6461 views] Top|| File under: Iraqi Insurgency
3 soldiers killed, wounded by IED in Ninewa
Aswat al-Iraq: Three Iraqi soldiers on Sunday were killed or wounded when an improvised explosive device (IED) went off in eastern Mosul city, according to a media source. "This afternoon, a roadside explosive charge detonated near infantrymen from the 2 nd Division of the Iraqi army in al-Tameem neighborhood, eastern Mosul," the source told Aswat al-Iraq news agency. "The explosion killed a soldier and wounded two others," the source noted, providing no further details.
Posted by: Fred || 03/02/2009 00:00 || Comments || Link || E-Mail|| [6464 views] Top|| File under: Iraqi Insurgency
48 suspects arrested in connection with armed attack
Aswat al-Iraq: Joint security forces have arrested 48 suspects throughout the past 24 hours following an armed attack that targeted a police officer in Jalawlaa district, according to a police source. "A force from the emergency police and the Iraqi army carried out search raids in the neighborhoods of Mahafeez, al-Shuhadaa, Jalawlaa district (30 km southwest of Khanaqin)," the source told Aswat al-Iraq news agency.

Earlier today, several Patriotic Union of Kurdistan (PUK) members were arrested in connection with the attack, but were released later in the day. Yesterday night, a police major was wounded in an armed attack while he was heading home in Mahafeez neighborhood, Jalawlaa.
Posted by: Fred || 03/02/2009 00:00 || Comments || Link || E-Mail|| [6462 views] Top|| File under: Iraqi Insurgency
Israel-Palestine-Jordan
Arab Israeli man suspected of aiding Hizbullah
An Arab Israeli man is under arrest following suspicions that he gathered information on the IDF in the North on behalf of Hizbullah.

Ismail Muhammad Suleiman Suleiman, 27, from Hajajri in the Jezreel Valley, was arrested by the Amakim Police's Central Unit and the Shin Bet (Israel Security Agency) on February 5.


And the Israelis haven't already killed him Taliban-style?

Law enforcement agencies say Suleiman was recruited into Hizbullah during a trip to Umra, Saudi Arabia, in September, where he met a Hizbullah handler. A second meeting between Suleiman and the Hizbullah handler was planned for April 2009, when Suleiman was expected to receive additional missions.

Suleiman was indicted in the Nazareth Magistrate's Court on Sunday, and ordered held in custody until the end of legal proceedings.

The arrest marks yet another exposure of Hizbullah efforts to recruit Israeli agents.

Two Druze men from the Golan Heights were convicted in December for passing intelligence to Syrian army officers in the midst of fighting between Israel and Hizbullah during the Second Lebanon War of 2006. The two men, Youssuf Shams and Atta Frahaht, conveyed information regarding IDF troop movements in the Golan. The men were sentenced to three and four-year prison sentences respectively and fined tens of thousands of shekels.
Posted by: Fred || 03/02/2009 00:00 || Comments || Link || E-Mail|| [6462 views] Top|| File under: Hezbollah
Rocket hits outside Sderot home as 6 rockets fired from Gaza
Gaza terrorists continued their attacks on Israeli civilian areas on Sunday evening, firing six rockets at the western Negev. One of the Kassams hit in the yard of a Sderot home, causing slight damage to the house.

The other five rockets hit open areas in the Sdot Negev region. There were no casualties in the attacks.

Earlier, terrorists fired a rocket that landed south of Ashkelon, after a rocket had hit the same region at around midnight Saturday. No one was wounded and no damaged was reported.

Posted by: Fred || 03/02/2009 00:00 || Comments || Link || E-Mail|| [6469 views] Top|| File under: Hamas
Southeast Asia
Two Philippine soldiers wounded in fierce battle with MILF
Fierce fighting erupted Sunday between Filipino soldiers and Moro Islamic Liberation Front (MILF) rebels in the restive region of Mindanao, officials said. Officials said troops have launched fresh operations Sunday in the province to capture Ameril Kato, one of three rebel commanders wanted by authorities for the series of deadly attacks last year in Mindanao.

Two soldiers were wounded and an undermined number of MILF rebels were either killed or injured in the fighting in the hinterlands of Datu Piang town in Maguindanao, one of six provinces under the Autonomous Region in Muslim Mindanao (ARMM). "Two of our soldiers are wounded in the fighting and an undetermined number of rebels are either killed or injured also in the clashes," said Army Lt. Col. Jonathan Ponce, a spokesman for the 6th Infantry Division.

Aside from Kato, security forces are also pursuing Abdurahman Macapaar and Sulayman Panglian, who were also tagged as involved in the attacks in North Cotabato, Lanao del Norte, Sarangani, and Maguindanao that killed dozens of innocent civilians. The government has put up P25 million bounties for the capture of the three commanders.

"The 6th Infantry Division launched a law enforcement operation in support to the Philippine National Police to get Ameril Kato, head of the lawless MILF group responsible for the carnage on civilian communities in North Cotabato that claimed scores of innocent lives," Ponce said. The MILF said it would not yield the two rebel leaders. It said it would investigate their involvements in the attacks, which occurred after the aborted signing of the ancestral domain deal.

The rebel group, which is negotiating peace with the Arroyo government, said the bounties would only complicate the tense situation in Mindanao. Manila has been repeatedly demanded the MILF to peacefully surrender the three commanders. "The operation being carried out is to bring Kato to the bar of justice and pay for the infraction he committed against the people and law," Ponce said.

President Gloria Macapagal Arroyo abolished the government peace panel and also scrapped the ancestral domain deal, which was signed July last year by peace negotiators, after the Supreme Court stopped the formal signing of the accord that would have granted Muslims their own homeland in more than 700 barangays across Mindanao. Manila said it would only resume peace talks with the MILF if it would surrender the three wanted rebel leaders. The government also demanded the rebels to surrender their weapons, which the MILF flatly rejected.

The MILF, the country's largest Muslim rebel group which is fighting for independence in the Mindanao, said it would not resume pace talks unless Arroyo honors the aborted homeland deal.
Posted by: ryuge || 03/02/2009 05:01 || Comments || Link || E-Mail|| [6462 views] Top|| File under: Moro Islamic Liberation Front
Sri Lanka
Lanka rejects fresh truce calls
Sri Lanka yesterday rejected fresh calls for a ceasefire with Tamil Tigers rebels as security forces hit stiff resistance in their efforts to secure final victory in the island's ethnic conflict.



"When the Tigers lay down arms, there will be no fighting. The fire will automatically cease."

Foreign Secretary Palitha Kohona said any ceasefire would be unnecessary if the Tigers accepted international appeals to surrender. "When the Tigers lay down arms, there will be no fighting. The fire will automatically cease," Kohona told AFP.

Kohona was responding to calls from neighbouring India for a halt in the fighting in Sri Lanka's northeast, where the Liberation Tigers of Tamil Eelam (LTTE) have been cornered after two years of intense fighting.

Concern has mounted for the safety of an estimated 70,000 civilians trapped in the war zone, with the UN accusing the Tigers of forcibly holding civilians as "human shields." "India views with grave concern the humanitarian crisis that is building up with every passing day in Sri Lanka," Indian Foreign Minister Pranab Mukherjee said in a statement late Saturday.

Indian politicians, facing a general election shortly, are under pressure to consider the welfare of Sri Lanka's Tamils who share close links with 60 million Tamils in southern India. Mukherjee said Colombo should consider a truce offered by the LTTE last week, although the guerrillas refused to lay down their arms as demanded by several countries including the US. "The government of Sri Lanka should seize the opportunity presented by the offer (of the Tigers) to bring about a pause in the hostilities," Mukherjee said.

Sri Lanka's military leaders have consistently rejected truce calls, saying that the Tigers were on the verge of complete defeat. The state-run Sunday Observer newspaper said government forces faced stiff resistance from the rebels, who have been encircled in a 50 square kilometre (19 square mile) area in the district of Mullaittivu.

The LTTE was fighting "tooth and nail" to defend their final stronghold of Puthukkudiriruppu, the Observer said. "The troops are witnessing the fiercest battles they have ever faced in the battle front these days in Puthukkudiriruppu," the paper said, adding that troops were still making progress towards the centre of the small town.

Security forces entered the town's outskirts Friday, but have faced 600 rebel fighters, the report said, without giving casualty figures. The defence ministry said that security forces seized a 1.5-kilometre (one-mile) stretch of rebel bunkers east of Puthukkudiriruppu after heavy fighting Saturday. At least 22 guerrillas were killed in two days of fighting, the ministry said. The LTTE did not comment on the latest clashes.
Posted by: Fred || 03/02/2009 00:00 || Comments || Link || E-Mail|| [6463 views] Top|| File under:
Artillery kills 10 Sri Lanka civilians
COLOMBO, Sri Lanka: At least 10 Sri Lankan civilians were killed and dozens more wounded Sunday when artillery shells fell inside a government-designated "safe zone" in the heart of Tamil Tiger rebel territory, a health official said.

Government forces have driven the rebels from most of their strongholds in recent months and have boxed them into a tiny coastal territory in the northeast. A 7.5-mile (12-kilometer) -long "safe zone" serves as a haven for tens of thousands of civilians trapped inside rebel territory.

Dr. Thurairaja Varatharajah said six people died at a makeshift hospital inside rebel territory, and he saw four more bodies scattered among the huts of displaced people. He said 48 wounded civilians were also admitted to the hospital, which he runs out of a school. Many of the victims suffered burns from the exploding shells, Varatharajah said.

It was unclear who fired the shells. Varatharajah said they appeared to have come from an area where government forces are stationed.

Humanitarian groups estimate that 200,000 people are trapped in the fighting zone and face the risk of being caught in the crossfire. Top United Nations humanitarian officials urged the rebels Friday to allow civilians to flee the fighting, saying there are "credible reports" that some people trying to leave have been shot.
Posted by: Steve White || 03/02/2009 00:00 || Comments || Link || E-Mail|| [6462 views] Top|| File under:
Who's in the News
56
[untagged]
4
Iraqi Insurgency
3
Taliban
3
Hamas
2
Govt of Pakistan
2
TTP
1
Govt of Iran
1
Moro Islamic Liberation Front
1
Palestinian Authority
1
TNSM
1
Jamaat-e-Islami
1
Govt of Syria
1
Hezbollah
1
al-Qaeda in Pakistan
Bookmark
E-Mail Me
The Classics
The O Club
Rantburg Store
The Bloids
The Never-ending Story
Thugburg
Gulf War I
The Way We Were
Bio
Merry-Go-Blog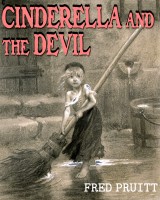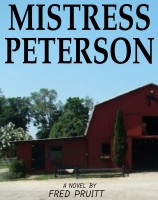 On Sale now!


A multi-volume chronology and reference guide set detailing three years of the Mexican Drug War between 2010 and 2012.

Rantburg.com and borderlandbeat.com correspondent and author Chris Covert presents his first non-fiction work detailing the drug and gang related violence in Mexico.

Chris gives us Mexican press dispatches of drug and gang war violence over three years, presented in a multi volume set intended to chronicle the death, violence and mayhem which has dominated Mexico for six years.
Click here for more information


Meet the Mods
In no particular order...


Steve White
Seafarious
Pappy
lotp
Scooter McGruder
john frum
tu3031
badanov
sherry
ryuge
GolfBravoUSMC
Bright Pebbles
trailing wife
Gloria
Fred
Besoeker
Glenmore
Frank G
3dc
Skidmark
Alaska Paul



Better than the average link...



Rantburg was assembled from recycled algorithms in the United States of America. No trees were destroyed in the production of this weblog. We did hurt some, though. Sorry.
3.236.16.13

Help keep the Burg running! Paypal: