Afghanistan
"If it costs me my life to protect our land, that's a small thing"
The Chicago Tribune published this letter from a soldier, Scott Stream of Mattoon, Ill. Mattoon is in the flattest county of the Illinois flatlands; corn, soybeans, and people with deep roots. Sgt. Stream was killed by a roadside bomb earlier this week.

A strange thing...
When I think about what surrounds me, the institutional corruption, the random violence, the fear and desperation. I feel the reasons why I am here more and more sharply. As we grow in our soldiers skills, surviving by finding the hidden dangers, seeing the secret motives and the shifting politics... we grow a set of skills that is unique and powerful in this situation.

We also see what you cannot see in the States, you are surrounded by the love of Christ and faith in freedom and humanity, like a fish you think water is 'a puff of air' because it is always there, you do not notice it... we who are out of the water look back and see the world we love surrounded by enemies, poison and envy that wants to fall on you like a storm of ruin.

We who joined with vague notions of protecting our country see how desperate the peril, how hungry the enemy and how frail the security we have is. So the more I love you all the more I feel I must keep fighting for you. The more I love and long for home the more right I feel here on the front line standing between you and the seething madness that wants to suck the life and love out of our land.

Does that mean I cannot go home? I hope not, because I want this just to be the postponement of the joy of life, not the sacrifice of mine. If it costs me my life to protect our land and people then that is a small thing, I just hope that fate lets me return to the promise land and remind people just how great our land is.

War is a young mans game, and I am getting an old mans head... it is a strange thing. I just hope that I am not changed so that I cannot take joy in the land inside the wire when I make it home. I want to be with you all again and let my gun sit in the rack and float on my back in a tube down a lazy river...

Posted by: mom || 02/28/2009 11:06 || Comments || Link || E-Mail|| [6465 views] Top|| File under:
Africa Horn
UN: Dozens killed in south Sudan fighting
Fighting in the key south Sudan town of Malakal this week has killed about 50 people and left another 100 wounded, a United Nations official said on Friday.

"According to our estimates, drawn from on-the-ground observations and different sources, the violence has resulted in about 50 deaths and 100 wounded" among both combatants and civilians, the official said.

Fighting erupted on Tuesday between former rebels of the Sudan People's Liberation Army (SPLA), which now runs south Sudan, and supporters of Gabriel Tang, a former militia leader who fought alongside the Sudanese army in the 1983 to 2005 civil war. The clashes lasted a day, and an official said the situation was "fairly quiet" on Friday.

Tang supporters, or Tangginyang, have been incorporated into Khartoum's regular forces, joining a mixed north-south unit patrolling areas that are still sensitive four years after the end of a war that caused two million deaths.

Tang has been based in Khartoum since 2006, after clashes between his men and the former SPLA soldiers.

He returned this week to the town near the border between the northern and southern regions of Sudan.

Gabriel Changson Chang, information minister in the semi-autonomous south Sudan, on Wednesday accused the national army of seeking to provoke "a new civil war" following the Malakal clashes.

But in a Khartoum news conference on Wednesday, Tang denied the south Sudan allegations and said he had gone to Malakal because a member of his family had died.

Posted by: Fred || 02/28/2009 00:00 || Comments || Link || E-Mail|| [6465 views] Top|| File under: Govt of Sudan
Africa North
U.S. citizen stabbed in Cairo tourist area
An attacker stabbed a U.S. citizen in front of his wife in a popular Cairo tourist area on Friday in the second attack on foreigners in the Egyptian capital in less than a week, security sources said.

They said the American, a teacher in his fifties in an American school in the coastal city of Alexandria, was with his wife and a friend when he was lightly wounded in an unprovoked attack in a tourist area that is home to the 14th century Khan el-Khalili market.

The assailant, who was arrested at the scene, told police he attacked the American out of hatred for foreigners, particularly after Israel's recent offensive on the Gaza Strip, one security source and state media said.

The Egyptian government, a strong ally of Washington, has faced heightened domestic discontent in recent months over its enforcement of an Israeli blockade on Hamas-run Gaza, especially during an Israeli invasion that ended on January 18.

Police were alerted to the attack on the American by his wife's screams, witnesses said. State news agency MENA said the American had suffered a superficial wound to his face and that police stopped the attacker before he could inflict further damage.

Security sources described him as mentally ill and said he also attacked a policeman who tried to arrest him. They said the stabbing had no connection to a bombing earlier this week that killed a French tourist nearby.
Posted by: ed || 02/28/2009 00:00 || Comments || Link || E-Mail|| [6463 views] Top|| File under: Global Jihad
Al-Qaeda claims Jijel, other Algeria attacks
Al-Qaeda Organisation in the Islamic Maghreb claimed responsibility Thursday (February 26th) for the deadly attack that killed nine security guards Sunday night near Ziama Mansouriah in Jijel province (350km east of Algiers), AP reported. In an internet statement, the group said it had killed 10 guards. This is the ninth attack claimed by the organisation this month, including the execution of three off-duty soldiers at a false checkpoint.
Posted by: Fred || 02/28/2009 00:00 || Comments || Link || E-Mail|| [6469 views] Top|| File under: al-Qaeda in North Africa
Morocco sentences 18 for 2003 Casablanca bombings
Morocco sentenced notorious terrorist Saad al-Hussaini to 15 years in prison on Thursday (February 26th). The Sale court imposed lesser sentences on 17 co-defendants. Nicknamed The Chemist, al-Hussaini is believed to have fashioned the bombs that killed 45 people in Casablanca in 2003. Al-Husseini is also reputed to be the founding leader of the Moroccan Islamic Combatant Group (GICM). According to police, his terror network recruited many would-be suicide bombers to Iraq. Spanish authorities also suspect him of involvement in the 2004 Madrid blasts.
Posted by: Fred || 02/28/2009 00:00 || Comments || Link || E-Mail|| [6467 views] Top|| File under: al-Qaeda
Africa Subsaharan
Second video shows Canadians abducted in Niger
A second video of two Canadian diplomats and their driver who were kidnapped in Niger in December has been passed to the Canadian and Malian authorities, a Malian source said Thursday. The source, who previously revealed the existence of the first video, said he had viewed the tape in which Fowler was seen speaking French. Moukaila's family had also seen the tape, he added.


"Legume! Make a note! 'Fowler was speaking French.'"


Earlier this week the same source said that an Algerian leader of the self-proclaimed North African branch of Al-Qaeda was holding the two Canadians as well as four European tourists who were kidnapped on the Mali-Niger border last month. The hostages were in the hands of Mokhtar Bel Mokhtar, one of the leaders of Al-Qaeda in the Islamic Maghreb in the southern region. He confirmed earlier reports that Al-Qaeda had demanded the release of two Mauritian members of the group currently held in one of the countries of the Sahel region that includes Mali, Burkina Faso, Niger, Algeria, Libya and Chad.


And Paraguay. It also includes Norway, Finland, and Bangladesh.


Al-Qaeda in the Islamic Maghreb seeks to unify armed Islamist groups in Tunisia, Algeria and Morocco with emerging groups in sub-Saharan African countries bordering that desert. However, analysts say Al-Qaeda is effectively split in the southern Maghreb, which includes southern Algeria and the northern regions of Mali and Niger, with two leaders each controlling their own region.
Posted by: Fred || 02/28/2009 00:00 || Comments || Link || E-Mail|| [6459 views] Top|| File under: al-Qaeda in North Africa
Arabia
Kuwaiti confesses to involvement with new terror organization
A Kuwaiti man, identified only as NM, who is being held by the State Security police is said to have confessed about the formation of a new terrorist organization called 'New Jihad Group' to which he is affiliated, reports Al-Shahid daily. The daily quoting highly reliable security sources said the man has given the names of five Kuwaitis, two Bedouins, one citizen from an unidentified GCC state and an Iraqi, who he said, are the founder members of group which was formed three years ago.

NM disclosed during interrogation that the organization is reportedly headed by a well-known Saudi religious figure. He also disclosed members of the organization use computers and modern state-of-the-art communication equipment to ensure their calls and contacts are not tapped and to prevent their movements from being detected. Initial interrogations with the accused revealed the organization is considered as the right wing for al-Qaeda and that its duty is to prepare and recruit Gulf and Arab youths to promote sectarianism in various countries around the world.

He also said the new Jihad group last year sent 21 Bedouin youths to Afghanistan to take part in the so-called jihad operations against the occupying foreign forces — a term normally referred to Western fighters. The group has also reportedly succeeded in getting fake passports to these youths to enable them to reach their destination.

The State Security is now trying to establish a link between members of this group and 85 people wanted by law around in many countries in the region for their involvement in terrorist operations. During interrogation the names of group members given by N.M. are Obaid Mubarak, Abdullah Mustafa, Saleh Suleiman, Khalid Ibrahim, Hassan Al-Shaan, Ahmed Al-Farhoud, Osama Al-Shahri, and Waleed Ali who are reportedly using forged passports to move between states.
Posted by: ryuge || 02/28/2009 05:39 || Comments || Link || E-Mail|| [6462 views] Top|| File under:
Bangladesh
Bangla: Mass grave horror stuns nation
Army and Rab rescuers yesterday found a mass grave on the premises of BDR headquarters and recovered bodies of 38 officers including the slain director general of the paramilitary force. With three more bodies pulled out of manholes, the casualty count in the 33-hour mutiny at BDR Pilkhana rose to 62. Those include around 50 army officers. Of those retrieved, 18 were too badly decomposed to be identified immediately.


So they've been dead a while ...

As of filing this report last night, rescuers were yet to trace at least 50 officers and the late BDR chief's wife, said sources.



Brigadier General Moinul Hossain was appointed DG of the embattled force yesterday. He faces the task of reorganising BDR and restoring its chain of command.

Meanwhile, Brigadier General Moinul Hossain was appointed DG of the embattled force yesterday. He faces the task of reorganising BDR and restoring its chain of command.

The sheer scale of savagery the mass grave brought to light yesterday left the nation numb with grief. Rescuers fear there might be more unmarked mass graves at Pilkhana. "We can tell from the bodies many of the officials were first shot and then bayoneted to death," said Major Momtajur Rahman of Rapid Action Battalion (Rab).


Brings to mind 1971, doesn't it?


Major General Shakil Ahmed's corpse was pitted with bullet holes and marks of bayonet charge. It had at least seven bullet wounds. Many of the bodies were in briefs as uniforms of the officers littered the lawn inside BDR HQ.

The mass grave is behind the mortuary of BDR Hospital. It is around a kilometre off darbar hall, where the bloody mutiny erupted at an assembly of BDR officials and jawans Wednesday morning. "We have gathered that the bodies were carried there by two trucks," added Major Momtaj.

A group of heavily armed border troops led the acts of mindless violence. They said they were only protesting discriminations. But now as the extent of brutalities emerges, rescuers say, it seems the bloodbath might have been instigated by "some unseen quarters with an ill motive". They added that the atrocities reminded them of the torture and genocide carried out by the Pakistan occupation army in 1971.


I was just thinking that myself...


"Officers' houses were looted and their cars set on fire. The two-storey residence of the DG was left in ruins. The staircase there was stained with blood," said a rescuer who would not speak on record.

The mutineers ransacked and burned the house of slain Colonel Mujibul Haq. "We suspect some of those missing were killed and reduced to ashes," he said citing information gleaned from some BDR jawans who opted to stay put after the revolt ended Thursday evening.

Around 300 jawans are now inside the headquarters. They claim they did not participate in the mutiny or any brutalities. "But they were forced to cooperate with the culprits," said the rescuer. "They did not try to escape as they felt the army won't do them any harm once things calm down," he added.



"It seems there was a plan chalked out long ago. Those who committed the atrocities were young soldiers recruited in the last few years. They received huge sums from somewhere, and did not care much about their career."

Another rescuer who had talked to one such "involuntary mutineer", told The Daily Star, "It seems there was a plan chalked out long ago. Those who committed the atrocities were young soldiers recruited in the last few years. They received huge sums from somewhere, and did not care much about their career."

The police took control of the BDR headquarters Thursday. The army and Rab entered the compound with armoured personnel carriers at 10:00am yesterday. At around 12:30pm, army rescue squads recovered huge Arges grenades, machine guns and ammunition and a mortar from atop the arch at the main entrance. Some rescuers said they found arms and ammunition scattered all over Pilkhana. They recovered arms even from ponds inside. Arms were found just outside the headquarters as well. "We believe some mutineers have fled with small arms," said a rescuer. All the arms recovered have been taken to the armoury.

Since early morning yesterday, people crowded the BDR gates and sites of rescue operation beyond the compound. At the Jhigatala entrance, anxious relatives of the army personnel missing waited for hours with eyes brimming with tears. They kept enquiring if there was any news of their dear ones. Some of them resented the failure to save the family members. Lt Col Sajjad's wife was seen lying nearly unconscious on the pavement in front of the main gate at around 12:30pm. She kept mumbling, "They [authorities] must let me know if he is dead or alive."

Sajjad's body was among those recovered from the mass grave at around 5:00pm.

Meanwhile, the unrest at BDR outposts in different districts quietened down yesterday. At Kurigram outpost, the jawans released three officers taken hostage Thursday and sent them to Rangpur cantonment.
Posted by: Fred || 02/28/2009 00:00 || Comments || Link || E-Mail|| [6481 views] Top|| File under:
Mutineers started to flee after 1pm Thursday
Several thousand BDR personnel who were in their headquarters at Pilkhana started to flee at around 1:00 pm on Thursday, sensing trouble. In a frantic bid to escape, they scaled the boundary wall at more than 15 points between BDR Gate-1 and Gate-5, near Gate-2, said local people.

Around 25 BDR members left their arms outside the boundary wall. Many others who escaped later however threw those back inside the wall. And about 60 border guards re-entered the BDR headquarters crossing the boundary wall after 8:00 am yesterday, locals said.

Rapid Action Battalion (Rab) detained 193 fleeing BDR men at different points in and around the capital, and seized 25 tolas of gold from their possession, said Commander SMAK Azad, director of legal and media wing of Rab.

A law enforcement agency official said they found around 300 BDR personnel in the headquarters yesterday while their number was about 100 on Friday.

Monir Hossain, a resident of nearby Ganaktuli Lane, told these correspondents that escape of BDR men started at about 1:00 pm on Thursday and continued till 8:00 pm. They chose their escape points as a long stretch of the boundary wall from Azimpur to Hazaribagh, and Hazaribagh to Jigatala was out of army watch at the time, he said.

Another resident of the area -Ainul Haque- said two BDR members were wounded while jumping from the wall. Other escapees took them along. Most of the escapees put off their uniforms inside the boundary wall and the others outside it, said Jahangir, another local. Some people of the area later threw inside the wall the uniforms found outside it to avert possible trouble.

"About 1,000 people crossed the boundary wall at five points near BDR Gate-2 at Azimpur," said a local resident seeking not to be named.

Two rifles were found in a drain just inside the wall near Gate-2 at 3:00 pm yesterday, one source said.
Posted by: Fred || 02/28/2009 00:00 || Comments || Link || E-Mail|| [6465 views] Top|| File under:
Brutally murdered, 38 officers dumped in a small ditch
Killers dug a hole and dumped 38 bodies of the officers of Bangladesh Rifles (BDR) during the 33-hour mutiny of border guards at its headquarters in the city. The mutineers buried the army officers deputed to BDR, including BDR Director General Major General Shakil Ahmed, in the mass grave after the gruesome killing, apparently to hide their brutality.

The hole, which is around 12 feet in length, 10 feet wide and 15 feet deep, is located on the eastern side of the BDR hospital. The rescuers found the bodies dumped haphazardly in the hole. It was hard to identify many of the bodies as mutinous BDR men fired innumerable shots on the bodies and also charged bayonets to vent their anger.

Among the deceased officials, BDR DG Maj Gen Shakil received seven bullets in different parts of his body, including his arms, chest and head. One of his eyes was also gouged out.

Family members and relatives of the deceased BDR officers thronged Dhaka Medical College (DMC) and Sir Salimullah Medical College morgues since yesterday afternoon to identify their near and dear ones. They were facing difficulties in identifying the bodies. The bodies of the BDR officers were decomposed and family members were seen identifying the deceased through different familiar marks on the body of their beloved ones.

A total of 30 bodies, recovered on Thursday night and yesterday, were sent to Sir Salimullah Medical College morgue while 21 bodies to DMC morgue for autopsy. Family members and relatives could not identify 10 bodies until yesterday midnight, sources said.

Anwar Hossain, a sweeper of Dhaka City Corporation (DCC) who assisted the rescuers, told The Daily Star, "I got stinky smell and requested the rescue officials to step forward. Later, they dug a place where they unearthed the mass graveyard."

Personnel from Bangladesh Army and Rab conducted the body recovery operation while the members of Fire Service and Civil Defence and DCC staff accompanied them.

Anwar said he also found three bodies dumped into two manholes inside the BDR headquarters.

A witness to the operation said the undressed bodies were dumped first inside the hole as these bodies were found at bottom of the hole while the uniformed bodies were found above. Some rescuers suspected that the killers undressed many of the officials during dumping. At one stage, they dumped the bodies in uniform as they buried the bodies in a hurry.

Commander SMAK Azad, director legal and media wing of Rapid Action Battalion (Rab) who was present during the recovery operation, told The Daily Star, "It is difficult to identify the bodies, as the bodies were decomposed after burial."

He said one of the officials sent him a message while he was trapped in a room.

Witnesses said 16 bodies were found undressed while others in BDR uniform among the recovered bodies. It was difficult to identify the bodies of uniformed BDR men, as there were no badges on the uniform. Sources said some officials removed their badges from the uniform to save themselves during the attack.

Many officers took shelter inside manholes and drains but they could not save themselves.
Posted by: Fred || 02/28/2009 00:00 || Comments || Link || E-Mail|| [6462 views] Top|| File under:
Police take control of BDR installations
The police yesterday took control of Bangladesh Rifles (BDR) sector and battalion headquarters across the country while BDR jawans deserted several border outposts leaving those vulnerable. BDR jawans at various sector and battalion headquarters laid down their arms and handed over the keys to the armouries to the deputy commissioners concerned at the instruction of the home ministry.

However, a home ministry source said BDR jawans are patrolling the borders with India and Myanmar with light firearms. The police will remain in control of the headquarters until further notice, several district administrators told The Daily Star.

Subedar Maj Siddique and Subedar Shamsul Haque of Rajshahi sector headquarters, now under control of police, handed over their arms and keys to the armoury to the district official. A number of BDR jawans looked distressed and scared while surrendering their arms.

Our Khulna correspondent reports: Khulna Metropolitan Police took control of the BDR sector headquarters after discussions with BDR members there. Two platoons of police had been deployed there. The BDR barracks in Khulna earlier witnessed a revolt following the Wednesday's mutiny in the capital.

The situation at BDR camps in Thakurgaon and Panchagarh remained calm after the mutineers surrendered their arms. BDR patrol along the borders with India also resumed, said 25 Rifles Battalion head Deputy Assistant Director (DAD) Nazmul Huda and 20 Rifles Battalion head DAD Nurul Islam Fakir.

In Kurigram, BDR Jawans of 27 Rifles Battalion released Maj Kamal, Maj Altaf and Commanding Officer Suman Kumar Barua and surrendered their arms to Kurigram DC Asaduzzaman. The police took control of the battalion headquarters.

Our Chittagong correspondent reports: BDR jawans as well as departmental officers of BDR Chittagong Sector Headquarters began surrendering weapons and ammunition, said Chittagong Deputy Commissioner Ashraf Shamim in the evening.

Our correspondent in Dinajpur adds: the police took control of the BDR sector headquarters at Kuthibari in the afternoon.

Our Rajshahi correspondent reports: The bordering areas remained vulnerable as distraught BDR members were reluctant to return to duty amid confusion. A BOP commander told The Daily Star, "The smugglers will not be able to cash in on the prevailing situation as the Indian Border Security Force remains on red alert on the other side of the border."

Our correspondent from Benapole adds: Although BDR jawans patrolled the border with India at Benapole, the situation remained tense. The jawans were without a commanding officer as no army officer deputed to BDR went to the Benapole border camps or barracks.

Hundreds of passengers and goods-laden trucks remained stranded on the Benapole-Petrapole border after Indian Border Security Force (BSF) closed their side of the border.
Posted by: Fred || 02/28/2009 00:00 || Comments || Link || E-Mail|| [6464 views] Top|| File under:
China-Japan-Koreas
N. Korea starts test of missile-track radar: report
North Korea has started testing missile-tracking radar and other monitoring equipment at its northeastern missile test site following its announcement of a satellite launch, a Seoul daily reported Friday. ''North Korea has made preparations for the launch of Taepodong-2 (missile) at the Musudan-ri test site and started test-operation of equipment related to missile tracking and control such as 'Fire Work' radar,'' a South Korean government source told the Chosun Ilbo newspaper.
Posted by: Fred || 02/28/2009 00:00 || Comments || Link || E-Mail|| [6463 views] Top|| File under:
India-Pakistan
Driver killed in school van ambush in Hangu
At least one person was killed and two students injured on Friday when unidentified gunmen opened fire on a school van in Hangu district.

Locals said the assailants, who struck near Bahadar Banada area on the main Hangu-Kohat road, also abducted five students.

They said a school van was carrying children to Al-Asar Academy in Astarzai when the gunmen attacked it, killing its driver, Asghar Ali, and injuring two students - Irfan and Zafar. The locals claimed that at least three people had been killed and eight taken hostage, but government officials denied the claim.

Police immediately closed the Hangu-Kohat road for all kinds of traffic and cordoned off the area to launch a search operation to recover the abducted children. The Pakistan Army was assisting the police. Hangu DPO Sajjad Khan said the police had recovered a student, Zarin Haider, from the abductors. He said the abductors were still holding four school children and efforts for their safe recovery were underway.

Posted by: Fred || 02/28/2009 00:00 || Comments || Link || E-Mail|| [6465 views] Top|| File under: TTP
Zardari sacks Mumbai raids prosecutor
Pakistani President Asif Ali Zardari sacks the country's deputy Attorney General and Special Public Prosecutor Sardar Mohammad Ghazi. The decisions were made nearly two weeks after the senior official sparked controversy by claiming that Islamabad had formally requested India to hand over Ajmal Amir Qasab in a bid to speed up investigations into Mumbai terror attacks, Pakistani Dawn News Television reported on Friday.

On February 18, Ghazi said that Qasab was the 'prime suspect' and it would be difficult to prosecute the other defendants arrested in Pakistan if the lone surviving terrorist in Mumbai attack was not handed over by India.

Over 170 people lost lives in last November's terror attacks on India's financial hub, Mumbai.
He made the comments shortly after he was named the Special Public Prosecutor in the case related to the Mumbai attacks. Ghazi's comments were denied hours later by the Pakistani Foreign Office, which said no formal request had been made to India for Qasab's custody.

Qasab, the lone serving gunman of the Mumbai attacks was arrested by India and is expected to be formally charged in India during a hearing session on Tuesday.

Relations between New Delhi and Islamabad have been tense since the death of over 170 people in last November's terror attacks on India's financial hub. India blamed banned Pakistan-based militants for the raids, alleging that the perpetrators were 'clients and creations' of the Pakistani Inter-Services Intelligence (ISI) -- a claim Islamabad has repeatedly denied.
Posted by: Fred || 02/28/2009 00:00 || Comments || Link || E-Mail|| [6467 views] Top|| File under: Govt of Pakistan
Iraq
4 sahwa fighters killed, wounded near Kirkuk
Aswat al-Iraq: Two sahwa (Awakening) tribal fighters were killed and two others wounded by unidentified gunmen fire in al-Huweija district on Friday, a senior security source said. "Unidentified gunmen opened fire at a checkpoint of the sahwa forces in al-Askari neighborhood, al-Huweija district, (65 km) southwest of Kirkuk, leaving two fighters killed and two others wounded," Brig. Sarhad Qader, the Kirkuk Districts' Police Department chief, told Aswat al-Iraq news agency. "The gunmen managed to escape to an unknown place," the source added.
Posted by: Fred || 02/28/2009 00:00 || Comments || Link || E-Mail|| [6460 views] Top|| File under: al-Qaeda in Iraq
Israel-Palestine-Jordan
Kassam strikes Sdot Negev region
A day after two Sderot homes were damaged by a rocket fired from Gaza, Palestinian terrorists in the Strip resumed their attacks on Israeli civilian areas early Friday morning, firing a Kassam that hit an open area in the Sdot Negev region. No one was wounded and no damage was caused by the rocket launched from northern Gaza.

A number of Sderot residents were treated for shock following Thursday's attack in which tragedy was narrowly averted when a rocket landed close to two houses.

In response to that attack, IAF aircraft hit smuggling tunnels in the southern Gaza Strip. Palestinian sources were quoted by Israel Radio as saying that there were no wounded in the attack, during which at least three missiles were fired.

Rockets also hit the Eshkol and Sha'ar Hanegev regions Thursday, causing no casualties or damage.

Posted by: Fred || 02/28/2009 00:00 || Comments || Link || E-Mail|| [6463 views] Top|| File under: Hamas
Who's in the News
57
[untagged]
7
Govt of Pakistan
4
Hamas
3
al-Qaeda
2
TTP
2
al-Qaeda in North Africa
2
Taliban
1
Global Jihad
1
Govt of Sudan
1
Govt of Syria
1
al-Qaeda in Iraq
1
Indian Mujahideen
1
Iraqi Insurgency
1
Islamic Courts
1
Jamaat-e-Islami
1
Jamaat-e-Ulema Islami
1
al-Qaeda in Arabia
1
Govt of Iran
Bookmark
E-Mail Me
The Classics
The O Club
Rantburg Store
The Bloids
The Never-ending Story
Thugburg
Gulf War I
The Way We Were
Bio
Merry-Go-Blog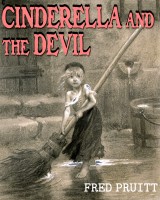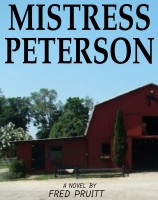 On Sale now!


A multi-volume chronology and reference guide set detailing three years of the Mexican Drug War between 2010 and 2012.

Rantburg.com and borderlandbeat.com correspondent and author Chris Covert presents his first non-fiction work detailing the drug and gang related violence in Mexico.

Chris gives us Mexican press dispatches of drug and gang war violence over three years, presented in a multi volume set intended to chronicle the death, violence and mayhem which has dominated Mexico for six years.
Click here for more information


Meet the Mods
In no particular order...


Steve White
Seafarious
Pappy
lotp
Scooter McGruder
john frum
tu3031
badanov
sherry
ryuge
GolfBravoUSMC
Bright Pebbles
trailing wife
Gloria
Fred
Besoeker
Glenmore
Frank G
3dc
Skidmark
Alaska Paul



Better than the average link...



Rantburg was assembled from recycled algorithms in the United States of America. No trees were destroyed in the production of this weblog. We did hurt some, though. Sorry.
3.81.26.35

Help keep the Burg running! Paypal: