Afghanistan
Clashes, motorbike bomb kill 32 in Afghanistan
A bomb exploded in Afghanistan on Wednesday and killed two civilians while 28 militants and two Afghan soldiers died in clashes, authorities said. The blast and the fighting took place in the south of the country. In Kandahar city, explosives, fixed to a motorbike, were detonated remotely as an Afghan army convoy passed, said regional army commander General Shair Mohammad Zazai. Two civilians were killed and three wounded, while five Afghan soldiers were hurt, he told AFP. Heavy fighting erupted in the neighbouring province of Helmand late on Tuesday when gunmen attacked Afghan soldiers protecting the police who were destroying illegal opium crops, the provincial government said. "Eighteen militants were killed and two Afghan army soldiers were martyred," provincial spokesman Daud Ahmadi told AFP. Two Westerners training the counternarcotics team were also wounded in the fight, he said. Three British soldiers were also killed in southern Afghanistan as a result of an 'enemy explosion' on Wednesday, Britain's Ministry of Defence (MoD) said. The soldiers were killed during an escort operation in the Gereshk district of Helmand province.
Posted by: Fred || 02/26/2009 00:00 || Comments || Link || E-Mail|| [6466 views] Top|| File under: Taliban
Africa Horn
Somali rebels seize town as fighting kills 69
Somalia's Shebab militia wrested control of a border-town from pro-government forces Wednesday, witnesses and a rights group said, as Islamist insurgents battled African Union peacekeepers and Somali police for a second day, bringing to 69 the death toll in the worst bout of fighting for weeks.

The Shebab overpowered government forces in Hodur, some 300 kilometers (180 miles) northwest of the capital Mogadishu near the Ethiopian border, in clashes that erupted early in the morning, the group said.

The flare-up in violence in the caital came just days after new President Sheikh Sharif Ahmed returned to Mogadishu to set up his new unity government, the 15th attempt to bring peace to the failed Horn of Africa state since 1991. Ahmed, a former Islamist rebel leader himself, has pledged to stabilize Somalia.

"Fighting has killed 48 civilians and injured 90 in the last 30 hours," said Ali Yasin Gedi, vice-chairman of the local Elman Peace and Human Rights group.

Witnesses said at least 15 Islamist fighters and six policemen were also killed in exchanges of gunfire and mortar bombs that have rocked the coastal capital for two days.

Rebel militia takes control


" There was heavy fighting in the town this morning and the Somali government forces fled after the fighting and the Shebab are controlling the town now "

Mohamed Dirie, a Hodur resident
"The mujahideen (fighters) took control of Hodur and the situation in the town is calm," top Shebab commander Sheikh Mukhtar Robow told AFP.

"The town has fallen to the Shebab fighters and there is no fighting inside the town now," local elder Adan Mohamed Yunus said, adding that he had no word on casualties.

"There was heavy fighting in the town this morning and the Somali government forces fled after the fighting and the Shebab are controlling the town now," said Mohamed Dirie, a Hodur resident.

The Shebab, a former military youth wing of an Islamist movement ousted by Ethiopia-backed Somali forces two years ago, had carried out relentless attacks against the Ethiopian forces who withdrew from Somalia last month. In recent months, the Shebab have also launched operations against rival Somali factions and conquered large swathes of territory, leaving government forces in control of little more than a handful of blocks in Mogadishu.

Islamist forces opposed to U.N.-sponsored reconciliation efforts in Somalia have launched several deadly attacks against the government and African Union forces in recent days.
Posted by: Fred || 02/26/2009 00:00 || Comments || Link || E-Mail|| [6463 views] Top|| File under: al-Shabaab
Bangladesh
Bangladesh PM threatens mutinous sepoys
Bangladesh's prime minister has warned she will take tough action against mutinous border guards unless they surrender their weapons immediately. "Do not force me to take tough actions or push my patience beyond tolerable limits," Sheikh Hasina said.

A mutiny by the paramilitary troops in Dhaka on Wednesday has spread outside the capital, reports say. Latest reports from Dhaka speak of at least 10 tanks moving towards the border guards' headquarters. In a televised address to the nation earlier on Thursday, the prime minister warned the mutineers: "Lay down your guns immediately and go back to barracks."
Posted by: john frum || 02/26/2009 06:25 || Comments || Link || E-Mail|| [6468 views] Top|| File under:
Rebellion by Bangladesh border guards end as disarmament starts
DHAKA, Feb. 26 (Xinhua) -- The rebellion by border guards Bangladesh Rifles (BDR) is all set to end as thousands of rebel soldiers started to surrender early on Thursday, nearly 20 hours after they staged revolt against their army officers. Quamrul Islam, Bangladesh's State Minister for Law, Justice and Parliamentary Affairs, early on Thursday, after visiting the BDR Headquarters to observe the disarmament process, said the death toll of the mutiny may stand at "more or less 50."

Earlier, at least 30 others were confirmed to be injured, including civilians suffering stray bullet wounds.

The BDR soldiers, whose primary task is guarding the Bangladesh frontier with India and Myanmar, staged the revolt at their headquarters in capital Dhaka on Wednesday morning to press for their demands concerning their salary and other benefits. The rebels in the morning opened fire at the army officers, who commanded the BDR soldiers on deputation, complaining that they are mistreated by the officers.

Army troops were called out from Dhaka Cantonment to put down the unrest. They, as well as police and elite-force Rapid Action Battalion, took positions surrounding the headquarters in the west of Dhaka city with cannons and machine guns.

In the afternoon, Bangladesh's Prime Minister Hasina had a trouble-shooting talk with a 14-member rebel delegation at her official residence. After hectic negotiations, Hasina announced general amnesty for the rebels and assured meeting of their demands gradually while the BDR representatives promised the prime minister to lay down arms.

Despite the consensus with prime minister, the BDR soldiers opened fresh firing in the evening and declined to lay down arms, demanding a written assurance from the prime minister on amnesty and full withdrawal of army from all 46 BDR units countrywide.

Against this backdrop, fresh talks between the rebels representatives and the Home Minister Sahara Khatun took place where the mutineer finally agreed to surrender. After hours of closed-door talks that ended after Wednesday midnight, the country's female home minister entered into the besieged BDR Headquarters to make the rebels disarmed.

"We expect there will be congenial atmosphere following the disarmament," Home Minister Sahara Khatun told state-run BTV at a small ceremony early on Thursday inside the BDR Headquarters where mutineers surrendered their arms to her. Meanwhile, she said she has given her government's assurance to the rebel soldiers that army troops will not attack on them.

The home ministry will supervise the entire disarmament process and look after the arms, Jahangir Kabir Nanak, State Minister for Local Government and Rural Development, Cooperatives told reporters here. Nanak, who negotiated with the rebels, also said the government will take pragmatic measures to deal with post-disarmament situation. "Since there are around 15,000 BAR soldiers, the disarmament process will take time," the law state minister Islam said.

"We expect situation will return to normalcy after the disarmament," said ruling party Awami League MP Sheikh Fazle Noor Taposh who was also a member of the government negotiating team.
Posted by: Steve White || 02/26/2009 00:00 || Comments || Link || E-Mail|| [6464 views] Top|| File under:
At least 50 feared dead in BDR revolt
The BDR mutineers claim the mutiny was not culmination of any long-term plan, rather results of long-repressed feelings of being deprived of financial and other in-service benefits and being ignored by the army high command.

Speaking anonymously to The Daily Star over phone, a mutineer accused the army of enjoying all benefits and "looting" everything, while BDR personnel are given poor salaries not enough for basic living. "I get only Tk 5,000 which is not enough to cover my monthly expenses. We are given 60 percent ration supplies for our children below 12. We have been demanding 100 percent ration as we cannot afford to buy the remaining 40 percent from the general shops."

He claims the residential facilities for the lower-level personnel are very poor, while not only army officers enjoy good facilities, their families also enjoy the same when they go abroad on UN Peace Mission.

BDR lower-level personnel are also deprived of the opportunity to join the UN missions and are deprived of the opportunity to earn foreign currency. While carrying out border duties, BDR personnel are not even given bicycles, while army officers get "luxurious" cars, he claims.

It was not possible for The Daily Star to avail the version of the BDR officers on the mutiny till filing of the report last night.

During the BNP rule between 1991 and 1996, the BDR lower tier staged mutinies in Dhaka, Chittagong, Feni, Jessore, Khulna and Naogaon expressing similar grievances. Those mutinies did not witness bloodshed and the personnel were assured of measures to address their issues, which were ultimately shelved.
Posted by: Fred || 02/26/2009 00:00 || Comments || Link || E-Mail|| [6479 views] Top|| File under:
Home Front: Politix
Pentagon to Allow Media Photos of Returning War Dead
News organizations will be allowed to photograph the homecomings of America's war dead under a new Pentagon policy, defense and congressional officials said Thursday.

Secretary of Defense Robert Gates will formally announce Thursday that the Pentagon has changed its policy to allow media coverage of fallen soldiers arriving at Dover Air Base in Delaware, pending family approval. The current ban was put in place in 1991 by President George H.W. Bush.


Like that's going to make a difference to the media. They'll just skip the families


"The president is supportive of the Secretary's decision," White House press secretary Robert Gibbs said Thursday.

Since the start of the wars in Iraq and Afghanistan, media has been forbidden access to images of flag-draped coffins returning to U.S. soil. Critics of the policy accused the Bush administration of hiding the "true cost of war."

But Gates told reporters Thursday that speculation over the ban's intent was of no concern to him. "This policy was first put in place in 1991 ... as far as I'm concerned, that's ancient history and I'm not going to try to figure out the motives," he said.

Obama asked Secretary Gates for a review of the policy earlier this month. Gates said he initially asked for the ban to be reviewed a year ago, and was advised then that family members might feel uncomfortable with opening the ceremonies to media for privacy reasons or that the relatives might feel pressure to attend the services despite financial stresses. Now families will be able decide if they want the public to witness the returning war dead.

"I think that the thing we always have to keep at the forefront of our minds ... should be the families and giving them choices," Gates said.

At least two Democratic senators have called on Obama to let news photographers attend ceremonies at the air base and other military facilities when military remains are returned to the United States. The Dover base is where casualties are brought before they are transferred on to the hometowns of their families.

Shortly after Obama took office, Democratic Sens. John Kerry of Massachusetts and Frank Lautenberg of New Jersey also asked the White House to roll back the 1991 ban.

The new policy, which still has some details to be worked out, closely resembles the one at Arlington National Cemetery.
Posted by: Sherry || 02/26/2009 14:53 || Comments || Link || E-Mail|| [6480 views] Top|| File under:
India-Pakistan
Troops out in Pakistan's Punjab
Paramilitary troops have been called out in Pakistan's Punjab province to maintain order after street protests by supporters of former PM Nawaz Sharif. Demonstrators are blocking roads by making bonfires in many places and raising slogans against the government.

Legislators of Mr Sharif's PML-N party are sitting on the stairs of the Punjab assembly after their entry was blocked. The protests are against Wednesday's court order banning Mr Sharif and his brother, Shahbaz, from elected office.

Mr Sharif's PML-N holds power in Punjab province where his brother was chief minister but has now been forced to step down. Nawaz Sharif has accused President Asif Ali Zardari of being behind the ban.

Correspondents say the court order is expected to deepen the rift between the Sharifs and the federal government and increase the chances of political instability in the country.
Posted by: john frum || 02/26/2009 06:26 || Comments || Link || E-Mail|| [6471 views] Top|| File under:
Taliban killed spy as gift to Barack Obama, say Pakistani police
TALIBAN militants beheaded an Afghan in Pakistan's lawless tribal region after accusing him of spying for the United States, local police said today. The 35-year-old man was kidnapped one week ago and his body found today in Razmak some 65km south of Miranshah, the main town in North Waziristan, an official said.

"He was slaughtered overnight. His headless body was put on the roadside," police official Munir Khan said.

A note found on the body of the man, identified as Shafiq Gul, said he was "spying for the US".

"Whoever spies for the US will face the same fate. This is a gift to (US President Barack) Obama," the note said.

Islamist militants frequently kidnap and kill local tribesmen and Afghans, on alleged charges of spying for the Pakistani government or for US forces, who are battling a Taliban-led insurgency across the border in Afghanistan.
Posted by: tipper || 02/26/2009 03:38 || Comments || Link || E-Mail|| [6475 views] Top|| File under:
India: Police charge surviving Mumbai gunman
(AKI) - Indian police on Wednesday charged the man identified as the sole surviving gunman from November's deadly assault on the Indian city of Mumbai. Mohammad Ajmal Amir Qasab, was charged with crimes ranging from murder to "waging war on India" in relation the the three-day siege.


With an 11,000 page charge sheet you'd suspect they've got the goods on him.


India has accused Pakistan-based militants over the attacks, which killed over 170 people and injured hundreds in multiple locations in the financial capital.

Police claim Qasab and nine other gunmen carried out the Mumbai attacks. Qasab, a Pakistani, could face the death penalty if found guilty.

The charges against Qasab and 19 others runs to almost 5,000 pages, the Times of India reported.

Outlawed Kashmiri separatist group Lashkar-e-Toiba's alleged chief of operations, Zaki-ur-Rehman Lakhvi, is among those named in the charges. The suspected mastermind of the Mumbai attacks is believed to hiding in Pakistan.

The charge sheet also includes reports and forensic reports conducted by the FBI, the paper said.

Pakistan has admitted the attacks were partly planned inside the country but it and LeT have denied any involvement.

Pakistan says it has indicted eight people, six of whom have already been arrested and insists any trials will take place on its soil.

A Pakistani investigation last month found that the suspected Mumbai attackers sailed from Pakistan's southern port city of Karachi to Mumbai in three separate boats.

Posted by: Fred || 02/26/2009 00:00 || Comments || Link || E-Mail|| [6464 views] Top|| File under: Govt of Pakistan
TTP announces support for LI
The Tehreek-e-Taliban Pakistan (TTP) on Wednesday announced full support to Lashkar-e-Islam (LI) if the security forces started an operation against the LI in Khyber Agency. Bara-based TTP leader Hamza Afridi told reporters by telephone from an undisclosed location that they would support the LI in the agency if the security forces launched an operation against it. He said Taliban would not abandon LI chief Mangal Bagh.
Posted by: Fred || 02/26/2009 00:00 || Comments || Link || E-Mail|| [6464 views] Top|| File under: Lashkar-e-Islami
Iraq
Iraqi authorities launch manhunt for MP accused in Parliament bombing
Iraqi authorities on Wednesday launched a manhunt for an MP accused of involvement in an April 2007 bombing of Parliament after his immunity was lifted and he was prevented from fleeing to Jordan. "Mohammad al-Daini is on the run but we are after him because the arrest warrant is now valid," the spokesman for Baghdad's military security command, General Qassem Atta, told AFP.

MPs voted to lift Daini's parliamentary immunity on Wednesday, just hours after he was barred from flying out to Amman from Baghdad airport, where he was refused an exit stamp at passport control.

He was trying to leave for Amman on a Royal Jordanian flight together with four other MPs, a security source at the airport said. The plane took off without the MPs, as the other four stayed behind in solidarity with Daini, the source added.

Daini, a Sunni Arab who has insisted on his innocence, was not arrested at the airport as he still had parliamentary immunity at the time. On Monday, the deputy dismissed charges of having ordered the bombing which killed eight people including a fellow MP, as a politically motivated "fabrication" due to his party's defense of human rights. "We have been disclosing serious violations of human rights in Iraqi prisons," Daini, a member of the National Dialogue Front. "We knew there would be a price to pay ... but we didn't expect it to go this far, to go beyond all constitutional and legal norms," he said. "These are fabrications ... It was clear they were tortured when they were shown on television," the MP said, referring to video recordings of two of his bodyguards confessing to being involved in the suicide bombing.

The MP, an ex-member of an elite Saddamist force, was accused on Sunday of ordering the bombing two years ago in the Parliament's canteen.
Posted by: Fred || 02/26/2009 00:00 || Comments || Link || E-Mail|| [6466 views] Top|| File under: Iraqi Insurgency
Iraq arrests Shiite police for attacks on Sunnis
Iraqi authorities have arrested 11 Shiite police officers for alleged attacks against Sunnis, including the murder of Vice President Tareq al-Hashemi's sister, a security official said on Tuesday.

The men are suspected of having killed or kidnapped a number of Sunnis at the height of the country's sectarian strife, said the official, who asked not to be named.

One of the Sunni Muslims killed by the gang of police officers in a wave of violence over several years was Maysoon al-Hashemi the sister of Sunni Vice President Tareq al-Hashemi, Interior Ministry spokesman Major-General Abdul Karim Khalaf said.



" They killed people in broad daylight, in front of everyone, and used police cars to commit their crimes "

Major-General Abdul Karim Khalaf
"They killed people in broad daylight, in front of everyone, and used police cars to commit their crimes," he said.

He said the four men had admitted murdering Hashemi, who headed the women's section of her brother's political movement, the Islamic Party, the country's main Sunni group.

A gang of 12 people including 11 policemen was "implicated in murders and kidnaps of a large number of people in Baghdad," the official said.

The arrest of one policeman for involvement in a kidnapping led to the capture of all members of the gang, the security official added.

"They have admitted killing shopkeepers in the al-Karkh neighborhood and killing others in Karrada while they were on patrol," he said, adding that most of the attacks took place at the end of 2006.


Posted by: Fred || 02/26/2009 00:00 || Comments || Link || E-Mail|| [6474 views] Top|| File under: Mahdi Army
Israel-Palestine-Jordan
Israel Decides Gaza Cease Fire Is Over
Israeli warplanes launched two air strikes along the Gaza Strip's border with Egypt on Wednesday as delegates from three Palestinian factions were crossing at a nearby terminal, witnesses said.


Above ground or through tunnels?


They said the two air strikes left large craters and caused damage to surrounding homes near the border, where smugglers operate a massive underground network of tunnels to supply goods to the besieged territory.


Were the houses damaged by blast into them from the entrances to collapsing tunnels?


There were no immediate reports of anyone killed or wounded.


Better luck next time.


An Israeli military spokeswoman confirmed that two air strikes had been carried out in the area.

Palestinian militants had earlier fired two crude homemade rockets into southern Israel without causing any casualties, according to the military.


Two rockets, two air strikes; that sounds like a proportional response, which should please the UN.


Delegations from the Islamic Jihad group and two factions from the Palestine Liberation Organisation (PLO) headed by the Western-backed president Mahmud Abbas were crossing into Egypt at the time of the Israeli raid. The delegations were to attend talks in Cairo aimed at reconciling the feuding factions.
Posted by: Glenmore || 02/26/2009 00:00 || Comments || Link || E-Mail|| [6467 views] Top|| File under:
Southeast Asia
Thai terrorists separatists to continue fight
A secretive armed group engaged in the bloody separatist jihad conflict in southern Thailand has told Al Jazeera that it will not compromise on seeking independence for the largely Muslim area. Speaking to Al Jazeera's Step Vaessen at a location outside Thailand, a senior member of the National Revolutionary Front Co-ordinate (BRN-C) said the group's main aim was "to fight for independence through an armed revolution".

"Our main aim is not war but we are forced into this because without violence Siam [Thailand] will never stop discriminating against the Malay people in the south," he said on condition of anonymity.

More than 3,500 people have been killed in the conflict since simmering tensions over rule by Buddhist-majority Thailand flared in 2004. Despite some 30,000 Thai troops being deployed in the region, the shootings, grenade attacks and car bombings happen almost daily, with 90 per cent of those killed being civilians. Muslims who work as teachers or in other positions seen as being too close to the government have also been targeted – in some recent cases the victims have been beheaded or burned alive, rights groups say.

"We have three kinds of enemies," the senior BRN-C fighter told Al Jazeera. "Siam and its allies - and another enemy who we don't really know but they are people who obstruct our revolution. So we need to make them aware that as Muslims they should be on our side."

Another BRN-C field commander who admitted being responsible for many of the attacks over the last few years, told Al Jazeera that the group had cells in villages across the south that were so secretive even members did not know each others' identities. At a secret meeting in Narathiwat province he told our correspondent that the group was prepared to fight until its last breath to free Muslims from what he called the colonisation of the Thai south.

In an interview with Al Jazeera Thailand's prime minister, Abhisit Vejjajiva, said his government was working to address "past injustices and grievances" as the way to move forward in the region. "My government has made it a clear policy that the key to peace in the south is justice," he said.

"It may be the aim [of the insurgency to demand a separate state], but my government will prove that the people living in the five provinces are treated fairly, that they will have opportunities, and that they are valued by the Thai government." But,with little progress so far, support for the separatist movement has been growing.

The Thai army believes the BRN-C has 5,000 armed fighters and bomb-makers, along with some 50,000 supporters. The group is believed to recruit mainly from madrassas or religious schools in the south, where opposition to Bangkok's rule has been fuelled in recent years by the often harsh tactics employed by the Thai army.

"These provinces are all Muslim areas but they are under Thai rule, so what people are fighting for are their rights. Now they don't have rights," Ali Sekan, a religious teacher, told Al Jazeera.
Posted by: ryuge || 02/26/2009 05:32 || Comments || Link || E-Mail|| [6471 views] Top|| File under:
Sri Lanka
Video of Air Tiger Attack on Colombo
Click through for the video. Fast forward to 3:00 unless you want to watch three minutes of a dot flying at low level. The plane is either hit by AAA or deliberately crashes into a government building (Sri Lankan IRS) with a big bang.

This video shows the wreckage of the other plane in the attack, full of bullet holes.
Posted by: gromky || 02/26/2009 05:37 || Comments || Link || E-Mail|| [6463 views] Top|| File under:
Lanka: Army 'facing strong resistance' from Tamil rebels
(AKI) - The Sri Lankan army's final offensive against Tamil Tiger militants in the north of the country met with strong resistance as troops advanced into the last rebel stronghold, reports from the frontline said on Wednesday, quoted by the Press Trust of India news agency.

Fierce clashes between Sri Lankan troops and Tamil Tiger rebels in the town of Puthukkudiyiruppu left 22 rebels dead, the reports said.

At least six people were killed and many others were wounded when troops fired a shell near a makeshift hospital at Puthumaaththalan, according to the pro-Tamil website TamilNet.

Three airforce fighter jets also bombed Iranaippaalai twice on Tuesday, TamilNet reported. The Sri Lankan army has sustained heavy casualties since Sunday, unnamed sources close to the Tamil rebels told the website.

A senior military officer in the area said Puthukkudiyiruppu was the army's "last objective" and the war could be over in a few days.

The army said its endgame against the Tamil rebels was being delayed by the presence of an estimated 70,000 civilians inside in a shrinking coastal area of jungle, into which the army claims to have driven the rebels.

Independent journalists are not permitted to travel to the conflict zone so reports from either side cannot be verified.

The plight of civilians trapped in the combat zone has sparked United Nations-led calls for a truce to allow civilians to leave. The United States and the European Union have also been pressing for a ceasefire.

The UN and various governments have also accused the Tamil rebels of attacking escaping civilians. Some 35,000 civilians have crossed the front lines even though the rebels were firing on fleeing men, women and children, government officials said.

Last Friday Tamil rebels staged a surprise aerial attack on the capital, using two Czech-made planes.

The International Red Cross and the UN have both warned that a humanitarian catastrophe was unfolding in the region.

Posted by: Fred || 02/26/2009 00:00 || Comments || Link || E-Mail|| [6467 views] Top|| File under:
Syria-Lebanon-Iran
4 rockets found in southern Lebanon
The Lebanese military on Wednesday found four rockets in southern Lebanon near the border with Israel, Lebanese security officials said. The officials said the rockets were discovered in Ein al-Jawz in the southeast - a region facing the Golan Heights.

The discovery comes five days after two Katyusha rockets were fired from southern Lebanon toward northern Israel, one of which wounded five people near a home in the Western Galilee.

The IDF responded immediately to that attack by firing artillery rounds at the source of the fire in southern Lebanon.

No one claimed responsibility for the rocket-fire, in what was the third such cross-border exchange this year.

On Monday night, Israel filed a complaint to the United Nations Security Council following the attack, saying said it held the Lebanese government responsible.

Posted by: Fred || 02/26/2009 00:00 || Comments || Link || E-Mail|| [6464 views] Top|| File under: Hezbollah
Lebanon frees three suspects in Hariri killing
Lebanon on Wednesday released three of seven suspects held over the 2005 murder of former Prime Minister Rafiq Hariri, the office of public prosecutor Said Mirza told AFP.

The move comes just days before the Special Tribunal for Lebanon, set up to try suspects over the Beirut bomb blast in February 2005 that killed Hariri and 22 other people opens its doors in The Hague on Sunday.

The three are Lebanese brothers Mahmoud and Ahmed Abdel Aal and Syrian Ibrahim Jarjura, all civilians who were being held on suspicion of withholding information and misleading the probe into the assassination. The investigating judge Sakr Sakr rejected demands for the release of two other suspects -- former Lebanese security services director Jamil Sayyed and domestic security chief Ali Hajj, a judicial source said.

No reason for release
They are among four Lebanese generals who were pillars of the security apparatus long orchestrated by Syria, the country's then powerbroker which has roundly denied accusations it was behind the assassination.

The other two suspects are Mustafa Hamdan, who headed the presidential guard, and Raymond Azar, who was commander of army intelligence.

The generals have been detained since August 2005 on suspicion of premeditated murder, attempted premeditated murder and carrying out terrorist acts but none of the seven have ever been indicted for the murder,

Sakr released the two Lebanese brothers on bail of about $300 and the Syrian on about $70. They were arrested in October 2005 but no reasons were given for their release.


Posted by: Fred || 02/26/2009 00:00 || Comments || Link || E-Mail|| [6470 views] Top|| File under: Govt of Syria
Who's in the News
73
[untagged]
4
Govt of Pakistan
3
Hamas
2
Govt of Syria
2
Taliban
2
TTP
1
Hezbollah
1
Global Jihad
1
Lashkar-e-Islami
1
Mahdi Army
1
Iraqi Insurgency
1
al-Shabaab
1
al-Qaeda
Bookmark
E-Mail Me
The Classics
The O Club
Rantburg Store
The Bloids
The Never-ending Story
Thugburg
Gulf War I
The Way We Were
Bio
Merry-Go-Blog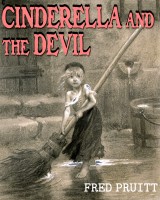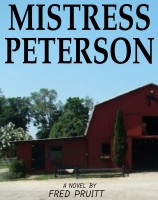 On Sale now!


A multi-volume chronology and reference guide set detailing three years of the Mexican Drug War between 2010 and 2012.

Rantburg.com and borderlandbeat.com correspondent and author Chris Covert presents his first non-fiction work detailing the drug and gang related violence in Mexico.

Chris gives us Mexican press dispatches of drug and gang war violence over three years, presented in a multi volume set intended to chronicle the death, violence and mayhem which has dominated Mexico for six years.
Click here for more information


Meet the Mods
In no particular order...


Steve White
Seafarious
Pappy
lotp
Scooter McGruder
john frum
tu3031
badanov
sherry
ryuge
GolfBravoUSMC
Bright Pebbles
trailing wife
Gloria
Fred
Besoeker
Glenmore
Frank G
3dc
Skidmark
Alaska Paul



Better than the average link...



Rantburg was assembled from recycled algorithms in the United States of America. No trees were destroyed in the production of this weblog. We did hurt some, though. Sorry.
34.239.170.169

Help keep the Burg running! Paypal: