Afghanistan
Blast kills 4 troops, Afghan civilian
Four soldiers with United States (US)-led coalition forces and an Afghan civilian working for them were killed in southern Afghanistan on Tuesday when their vehicle struck a roadside bomb, the US military said.

It said the coalition troops were on a patrol with Afghan security forces, but did not give further details. Some 38,000 US troops are currently serving in Afghanistan alongside another 30,000 from 40 other mostly NATO nations.

Many coalition troops are involved in training and mentoring Afghan security forces, especially in the south and east of the country where the Taliban insurgency is strongest.
Posted by: Fred || 02/25/2009 00:00 || Comments || Link || E-Mail|| [6459 views] Top|| File under: Taliban
Africa Horn
Fighting kills at least 13 in Somali capital
At least 13 people were killed and scores wounded in the Somali capital on Tuesday as Islamist rebels attacked police and African Union (AU) peacekeepers in the heaviest fighting for weeks. Both sides fired heavy machineguns and artillery, witnesses said, and the insurgents unleashed volleys of mortar bombs at the Villa Somalia presidential palace. "A mother and her baby died after a shell landed on their house," resident Abdirizak Muhammad said. At least 11 other civilians were killed and workers at the city's main hospital said about 45 wounded had been admitted. The Islamist group Al Shabaab said it would mount more attacks on the AU troops after killing at least 11 Burundian soldiers on Sunday.
Posted by: Fred || 02/25/2009 00:00 || Comments || Link || E-Mail|| [6459 views] Top|| File under: al-Shabaab
Africa North
Egyptian policeman shot, wounded near Gaza border
Gunmen shot and wounded an Egyptian policeman guarding a warehouse of goods seized en route to tunnels near the Gaza border, security sources said on Tuesday. The 21-year-old policeman, named as Fathi Salman Mohamed, was taken to hospital in the border town of Rafah on Monday night with a wound in his right shoulder and is in a stable condition, they said. The gunmen escaped but police assume they are smugglers, who have attacked similar warehouses in the past, they said.
Posted by: Fred || 02/25/2009 00:00 || Comments || Link || E-Mail|| [6460 views] Top|| File under: Hamas
Egypt: Iranian suspect arrested after Cairo blast
(AKI) - Egyptian police have arrested an Iranian man in connection with the deadly bomb blast that struck a crowded bazaar in Cairo at the weekend. A 17 year-old French teenage girl was killed and 20 others were injured in the bombing that targeted the Khan al-Khalili market on Sunday. Police interrogated the young Iranian who was detained outside the square in front of the al-Hussein mosque, next to the market where the attack took place, said Egyptian daily al-Mesriyoun.

Three suspects were reportedly arrested after the attack and at least 15 witnesses were detained and interrogated by police. No group has yet claimed responsibility for the bombing.

Shopkeepers also told police before the blast, they saw a suspicious young man, between 23 and 27 years old with brown hair sitting at a bar in the square.

However, the pro-government daily, Al-Ahram quoted Egyptian police who said the attack was carried out by a small group of Islamic extremists composed of three or four people.

The attack was the first targeting tourists in Egypt for three years.
Posted by: Fred || 02/25/2009 00:00 || Comments || Link || E-Mail|| [6462 views] Top|| File under: Govt of Iran
Arabia
Yemen jails four over bomb plot
A Yemeni court yesterday sentenced three Al-Qaeda suspects to seven years in prison and a fourth to two years in jail for plotting attacks against government installations and Westerners in the capital Sanaa.

Judge Muhssien Alwan said the court found the four men guilty of forming an armed group and plotting attacks on hotels frequented by Westerners in Sanaa. He said the plot also included targeting state installations in the city.

Prosecutors said the men had planned attacks to avenge the killing of leading Al-Qaeda member in Yemen, Hamza Al-Quaiti, who was shot dead in a police raid in Hadhramout last August.

Essam Muhammed Ghailan 24, Munir Hamoud Al-Bawni, 23, Muhammed Muhssien Al-Saadi, 24, received a seven-year jail term each. Al-Saadi's younger brother Osama, 15, was sentenced to two years in prison for resisting police arrest. The defendants told the court they would not appeal the verdict, saying the trial was illegal.

"This trial is illegal, this verdict is unjust," Muhammed Al-Saadi shouted from behind the screen bars after the court verdict was pronounced. The ruling said the four suspects set up the terror cell and collected weapons and ammunition to be used in attacks.

Posted by: Fred || 02/25/2009 00:00 || Comments || Link || E-Mail|| [6460 views] Top|| File under: al-Qaeda in Yemen
Europe
Italy: Pakistani money agent denies link to Mumbai attacks
(AKI) - A Pakistani money transfer agent in the northern Italian city of Brescia has denied any involvement in the Mumbai terror attacks which killed 173 people last November.


"No, no! Certainly not!"


Mohammed Yaqub Janjua is the owner of the Madina Trading telephone centre and Western Union branch which was allegedly used by a collaborator linked to the attacks. "We, the Pakistani community are peace lovers, we have nothing to do with what happened. However, if someone is involved in something like the attacks in Mumbai, he should be punished," said Mohammed Yaqub Janjua in an interview with Adnkronos International (AKI).

Yaqub was referring to Javed Iqbal, a 46 year-old Pakistani national, who was recently arrested in Pakistan for allegedly being one of the main conspirators behind the Mumbai attacks. According to media reports, Iqbal, a resident of the Spanish city of Barcelona, is alleged to have travelled to Brescia and transferred 238 dollars to a US address in the state of New Jersey, in the name of Nizar al-Sharif. From there it was allegedly used to buy five telephones, three of which were used in the Mumbai bombings.

According to a report in The Times of India, the US Federal Bureau of Investigation revealed that the handlers used VoIP (Voice over Internet Protocol) calling platforms registered in the US, as well as numbers with an Austrian prefix. Reports also said the US number was used to route calls to terrorists in India. The FBI said the US number was set up through a US telecom company called Callphonex, which facilitates Internet VOIP calls.

The account with Callphonex was allegedly set-up by a man called Kharak Singh, who claimed to be of Indian nationality. However, an individual named Mohammed Ashfaq is said to have activated the account after a moneygram was transferred under his name. The payment was made from Yaqoub's agency in Brescia.

When questioned about his security standards at his money transfer agency and how it was possible that Iqbal sent the money using a fake passport, Yaqub told AKI that the Pakistani suspect fulfilled the requirements to send money through his agency. "At least 30 people come and go every day to send money, this is not a question of security," Yaqub said. "I don't know how to tell the difference between a real or fake passport. I just saw a Pakistani passport, it was old because I know now they have new ones, and also, if the document is not valid, the system does not allow me to send the money."

However, he also told AKI that in order to send money, the only thing that was required was an official document such as an Italian identity card, permit of stay, or foreign passport, and an address in Italy, which Iqbal provided. "The man gave me an original passport as far as I'm concerned and provided me with an address here in Brescia, Via Milano 125. If an Englishman came to send money, and he gave me his passport and address of the hotel where he was staying, then he too could send money," said Yaqub.

Yaqub, who has been running the agency for more than 10 years, said he would never have suspected that Iqbal was involved in the Mumbai bombings. He also told AKI that his business was routinely checked by Italy's finance police and they had never found any problems. "There are so many Javid Iqbals in Pakistan and here in this country. If a person comes to send money, I only see this, but I don't know his intentions, especially when he only sent such a small amount (229 dollars), we don't ask him 'What will you do with the money?" he said.

Yaqub also said the Pakistani community in Italy was peace-loving. "If a person is involved in something like that, (Mumbai attacks), it is very,very bad, because Pakistanis came to this city because we had no life, no roof over our heads. We came to Italy to save our lives and to live as smoothly and easily as possible. I have all my family here," he said. Yaqub is a Pakistani citizen from a town outside the capital Islamabad. He is married with three children.

In January Pakistan bowed to international pressure and arrested 124 militants suspected of involvement in the deadly terrorist attacks. The government said it had closed five training camps and 20 offices belonging to banned charity Jamaat-ud-Dawa and the outlawed Kashmiri separatist group, Lashkar-e-Taiba.

This article starring:
Callphonex
Jamaat-ud-Dawa
Lashkar-e-Taiba
Javed Iqbal
al-Qaeda
Kharak Singh
al-Qaeda
Kharak Singh
Callphonex
Mohammed Ashfaq
al-Qaeda
Mohammed Ashfaq
Callphonex
Mohammed Yaqub Janjua
al-Qaeda
Nizar al-Sharif
al-Qaeda
Posted by: Fred || 02/25/2009 00:00 || Comments || Link || E-Mail|| [6461 views] Top|| File under: al-Qaeda
India-Pakistan
26/11 calls traced to Pak serving colonel
MUMBAI: The VoIP (Voice Over Internet Protocol) calls made by the 26/11 terrorists to their handlers have been traced to a serving colonel of the Pakistani army, investigations have revealed.

Although the 11,509-page chargesheet in the 26/11 case filed by the Mumbai police on Wednesday does not spell this out explicitly, it does name the officer as Colonel R Sadatullah from the SCO.

The SCO, army sources say, stands for Special Communications Organization, a telecommunications agency of the Pakistani government which is run by officers from the army's signals corps and operates only in Pakistan-occupied Kashmir and the conflict-wracked Northern Areas.

During the 58-hour siege of Mumbai, a total of 284 calls, running into 995 minutes, were made by the terrorists using mobile phones from the Taj Mahal hotel, Oberoi-Trident and Nariman House to their handlers in Pakistan. They took the minutest of instructions from their handlers sitting in Pakistan. The Pak-based co-conspirators also gave their agents in Mumbai pep talks to keep them going.

The chargesheet says that the calls which were made over VoIP — a cheap way of making international calls using the net — were traced back to an IP address created with Callphonex, a VoIP service provider based in New Jersey, USA.

The payments for this were made by opening an account in the name of Kharak Singh from India. However, the payments to this account were made on two occasions by wire transfer through MoneyGram and Western Union Money Transfer by two Pakistani nationals, Javed Iqbal and Mohammed Ishtiaq.

These two, while communicating with Callphonex, used the e-mail id kharak_telco@yahoo.com. This e-mail id was accessed from at least 10 IP addresses, says the chargesheet. One of them, 118.107.140.138, belongs to Col R Sadatullah whose official address is SCO, Qasim Rd, Rawalpindi, Pakistan. Sadatullah's official e-mail id is pmit@sco.gov.pk, which police say is the official e-mail service for all SCO officers.

One of the wanted accused is `Major General sahab' whose name crops up repeatedly in the taped conversation between the terrorists and their handlers. Incidentally, the general manager of SCO happens to be Major General Muhammad Khalid Rao, who joined the Signals Corps in 1979.

Asked about the involvement of the Pakistani army, joint commissioner (crime) Rakesh Maria said, ``We are looking into the involvement of two army personnel, who could be supposedly serving or retired.''

The chargesheet is against 38 persons, 35 of them yet to be apprehended. The three who are in police custody include the lone Pakistani terror operative caught alive, Ajmal Amir Kasab, and two Indians, Faheem Ansari and Sabauddin Ansari.

The 35 wanted accused include high-profile Lashkar-e-Taiba operatives. Kasab was not brought to court because of security concerns. Described as an LeT operative responsible for the conspiracy and the attack on Mumbai, he was charged under nine different laws, including waging war on the government of India under the Indian Penal Code. The other charges are under the Foreigners' Act, the Unlawful Activities (Prevention) Act, the Railways Protection Act, the Explosives Act, the Explosive Substances Act, the Arms Act, the Bombay Police Act and the Customs Act.
Posted by: john frum || 02/25/2009 14:54 || Comments || Link || E-Mail|| [6464 views] Top|| File under:
Drones hover over Bajaur Agency
US unmanned spy planes kept hovering over Bajaur Agency here on Tuesday, Geo News reported. Sources said the spy planes' flights over Nawagai, Khar and Mamoond areas for a few hours, triggered panic and harassment in the areas. Local tribesmen have demanded from the government taking notice of the flights of these US spy planes.
Posted by: Fred || 02/25/2009 00:00 || Comments || Link || E-Mail|| [6458 views] Top|| File under: al-Qaeda in Pakistan
Five killed, 2 injured in Quetta firing
Five people were killed and three others critically injured in an incident of firing on Saryab road here on Tuesday, police said. According to Geo News correspondent, unidentified armed men riding on a motorcycle opened indiscriminate fire at people on Saryab road. As a result, five people were killed on the spot while three others were critically injured. FC personnel and police reached the spot immediately after the incident and cordoned off the entire area. Meanwhile, emergency has been declared in civil hospital Quetta.
Posted by: Fred || 02/25/2009 00:00 || Comments || Link || E-Mail|| [6459 views] Top|| File under: TTP
Mullah Fazlullah declares indefinite ceasefire
Swat Taliban declared an indefinite ceasefire in the valley on Tuesday, and freed four policemen and three Frontier Constabulary troops. The decision was made in a meeting of the Taliban shura (council) on Tuesday, Taliban spokesman Muslim Khan said.

Taliban chief Mullah Fazlullah announced the decision in a speech that was cut short when the security forces blocked the transmission of his FM radio channel. He asked his men to stop displaying weapons, end their armed patrols and not to attack security convoys or abduct government officials, according to copies of the speech sent to the media.

He urged the government to restore all officials removed during the unrest in Swat.

A private TV channel said the security forces had imported equipment to jam the radio transmission and used it for the first time on Tuesday.

Fazlullah ordered his commanders to disband their checkpoints, which he said created "unnecessary problems" for residents. Taliban had set up checkpoints in several areas of Swat where they checked all travellers. One security official expressed hope that the illegal checkpoints would be removed following the speech.

The Taliban chief also stopped all non-government organisations from operating in the valley until sharia law's implementation. "All NGOs should leave Swat because they are creating problems for peace," Fazlullah said in the speech. But he added that emergency medical crews were exempt from the order.

It is not clear how many charities operate in the valley.

Fazlullah called on soldiers deployed in Swat to remain at their bases, vowing to retaliate against any troop increases.
Posted by: Fred || 02/25/2009 00:00 || Comments || Link || E-Mail|| [6461 views] Top|| File under: TTP
Forces declare 4-day ceasefire in Bajaur
The security forces suspended their operations in Bajaur Agency on Tuesday and agreed to hold fire for four days. "Security forces have decided to observe a four-day ceasefire across Bajaur," Political Agent Safirullah Khan told reporters. He described the decision as a "goodwill gesture" made at the request of tribal elders. A source said tribal leaders wanted to hold talks with Taliban in order to negotiate a permanent peace in the area, where observers have said the government was nearing victory after a massive, months-long campaign. "The security forces reserve the right to retaliate if they come under attack," the political agent said. Tehreek-e-Taliban Pakistan (TTP) leader Maulvi Faqir Muhammad had declared a unilateral ceasefire in Bajaur late on Monday. He said in a radio broadcast his men had vacated Inayat Killay, a Taliban stronghold outside Bajaur's main town of Khar.
Posted by: Fred || 02/25/2009 00:00 || Comments || Link || E-Mail|| [6458 views] Top|| File under: TTP
Mastermind behind Lahore mosque blast arrested: police
The Crime Investigation Agency on Tuesday arrested an accused wanted for a suicide blast in a mosque in Lahore, said an official statement.

Hafiz Muhammad Yasin alias Nadeem, close ally of Riaz Basra, had masterminded suicide attack at Masjid Kashmirian at Akbari Gate, Lahore and several other terrorist activities, the statement said.

During initial interrogation, Yasin had confessed to killing Punjab ombudsman Babar Ali Mirza and police Inspector Saqlain. He told the police that he had also attacked former MPA Mumtaz Cheema in Faisalabad. He said he was also involved in the murder of Shia leader Ghulam Hussain Najafi. The statement said a bounty of Rs 500,000 had been offered for the capture of Yasin.

Bomb Defused: Meanwhile, police defused a bomb in Kalan Bazaar near Chogalla on Tuesday morning, District Police Officer (DPO) Muhammad Iqbal has said. The DPO said the police were committed to providing safety and security to the public. He said law enforcement authorities were performing their duties with honesty, and keeping a vigilant check on terrorists to maintain peace in the district.
Posted by: Fred || 02/25/2009 00:00 || Comments || Link || E-Mail|| [6460 views] Top|| File under: Lashkar e-Jhangvi
Pakistan urgently needs $4-5 bn, says US senator
WASHINGTON: The US and Europe must give Pakistan $4-5 billion in urgent aid or risk seeing the nuclear-armed country slip into chaos, two leading US foreign policy voices warned Tuesday.


I need a billion or two, myself.


Democratic Senator John Kerry and Republican former senator Chuck Hagel, now chair of the Atlantic Council, a think tank, were to release a formal report Wednesday appealing for international help to stabilise Pakistan, Geo TV reported.


Figures. Hagel leaves and gets a prime gig telling us how to spend our tax dollars.


"If we fail, we face a truly frightening prospect: Terrorist sanctuary, economic meltdown, and spiralling radicalism, all in a nation with 170 million inhabitants and a full arsenal of nuclear weapons," Kerry said in a statement released by the council.

Kerry, who chairs the Senate Foreign Relations Committee, said he and Republican Senator Richard Lugar would soon introduce a legislation aiming to provide Pakistan with $7.5 billion in non-military aid over the next five years. The bill, known as the Enhanced Partnership with Pakistan Act, would make the aid available on the condition that the US secretary of state certifies that Pakistan's security forces are making concerted efforts to prevent al-Qaida, the Taliban, and other terrorist groups, from operating from Pakistani territory.

The report titled -- Needed: A Comprehensive US Policy Towards Pakistan -- "calls for an additional $4-5 billion of immediate financial aid for Pakistan to avert an economic meltdown," the statement added.
Posted by: john frum || 02/25/2009 00:00 || Comments || Link || E-Mail|| [6466 views] Top|| File under:
Iraq
Iraq's waning insurgency scrambles for new sanctuary
Baquba, Iraq - Looking across a canal at Umm al-Gatan, a village of about 20 houses, US Army Lt. Drew Vanderhoff is nagged by one of the classic frustrations of counterinsurgency warfare.

"We know for a fact that there is AQI [Al Qaeda in Iraq] in that village," he says. Although he has the names and even biometric data of everyone in the village, 25 miles outside of Baghdad, he's still not sure exactly who's working with the home-grown Sunni insurgent group and who's not.

On his side of the canal, it's a different story though. One soldier from Lieutenant Vanderhoff's platoon notices some new farming projects, a sign that displaced people may be returning as security improves here despite the lingering AQI presence.

Ongoing violence in outlying provinces such as Diyala and Nineveh indicates that although violence has fallen and some normalcy is returning to Baghdad, the fringes of Iraq – the rural towns, farming villages, and desert outposts – have become the new fronts in the fight against the insurgent threat as extremists have fled cities and are hiding in the country's remote corners.

During a joint US-Iraqi patrol, the shadow of an active insurgency loomed large. Searching a dried-up canal, members of Vanderhoff's platoon discovered "spider holes" and tunnels dug into the sides of the empty waterway. Insurgents use these tunnel systems to hide from passing helicopters and stash everything from weapons to motorcycles.

"Everywhere we go people tell us they're here and they're around, so you know they're here," says Staff Sgt. Patrick Wixon. His platoon member, Spc. Chris Calhoun adds, "And in the wintertime they're also not that active," so the present lull in activity may be deceptive.

Still, while fighting insurgents outside major cities has often proved something of a "whack-a-mole" scenario, US forces here say they're finally beginning to make progress thanks in large part to increasingly capable Iraqi security forces and an emboldened local population.

"The trajectory is quite favorable right now, but the question is will [it] be sustained if the US starts to draw down?" asks Austin Long, a counterinsurgency expert at the RAND Corp. in Washington. Around Baghdad there was a "massive US presence with the surge [that helped enable success], which you just didn't have in places like Diyala."

With sectarian tension lessening in Baghdad, AQI has begun shifting its focus to areas with more fragile sectarian and ethnic fault lines. Diyala is home to all three major Iraqi groups – Sunnis, Shiites, and Kurds – which allows AQI greater opportunity to pit rivals against one another to sow discord to create a power vacuum that allows them to exert greater control.

"AQI has been able to play on the sectarian divide a lot more in Diyala, particularly around Baquba, than it has in Anbar [Province] because there basically isn't any sectarian divide there," says Mr. Long. The change has become clear as the number of Iraqi deaths in outer lying provinces now exceeds those in Baghdad. Though the capital traditionally accounted for the majority of fatalities – 54 percent in 2006-07 – in 2008 it was responsible for only 32 percent, according to the Iraq Body Count, an online database of casualties in Iraq.

In Diyala, US commanders say that although they've struggled to make solid gains in the past, they're now beginning to make progress. "We have not destroyed Al Qaeda in Diyala," says Col. Burt Thomson, commander of the 1st Stryker Brigade Combat Team currently stationed in Diyala. "We have forced Al Qaeda to reconsider [its] course of action."

Until recently, US forces struggled to secure Diyala because they lacked adequate troop levels to hold the ground they captured. "We'd come in, do some operations, leave, and they [militants] would come back," says Sgt. Maj. Wayne LaClair of the 2-8 Field Artillery battalion currently stationed in Diyala. In the beginning of the war "we didn't understand how dedicated and hard-core they were," he says.

Now after US forces clear an area, the Iraqi Army, police, or neighborhood watch groups known as Sons of Iraq set up checkpoints along the road to ensure that insurgents don't return. While roadside bombs and harassment of the local population continue, US forces say the situation has dramatically improved.

"This is not the [militant] sanctuary it once was," says Maj. Jon Sowards, executive officer of the 2-8 FA. "They're either on the run or they've got their head down.... The obvious indicator to me is that people are starting to come back."

Indeed, after entire villages emptied during the worst fighting between 2006 and 2008, in just the last three months some local towns have seen as much as a third of the population return.

"From a security standpoint we're getting there," says Maj. Phillip Jenison, operations officer for 2-8 FA. "The remarkable thing is that three or four months ago people were terrified to go down there," he says, speaking about areas where displaced people have returned.
Posted by: GolfBravoUSMC || 02/25/2009 16:08 || Comments || Link || E-Mail|| [6466 views] Top|| File under:
Attacks on Brits in Basra Coordinated by Iran
Britain has revealed that, when British troops were under heavy attack in southern Iraq in 2006-7, Iran offered to stop these attacks if Britain would stop trying to halt Iran's nuclear weapons program. During that period, 27 British soldiers were killed, and hundreds of attacks were carried out. Iran was paying over a thousand of Iraqi Shia Arabs about $300 a month to carry out the attacks on the British troops.
Posted by: Frozen Al || 02/25/2009 12:37 || Comments || Link || E-Mail|| [6464 views] Top|| File under:
Gunmen kill officer in Ninewa
Aswat al-Iraq: An Iraqi army officer was killed by gunmen on Tuesday during a crackdown operation in western Mosul, an army source said. "An army captain was killed on Tuesday evening (Feb. 24) by unknown gunmen during a crackdown operation the army waged in al-Islah al-Zeraei neighborhood in western Mosul," the source told Aswat al-Iraq news agency.
Posted by: Fred || 02/25/2009 00:00 || Comments || Link || E-Mail|| [6463 views] Top|| File under: Iraqi Insurgency
Gang detained in southern Basra
Aswat al-Iraq: Police forces on Tuesday arrested a dangerous gang in southern Basra province, the media office of the Basra police said. "A six-element murdering and looting gang was arrested by police forces in Abi Khasieb region in southern Basra," the office told Aswat al-Iraq news agency.
Posted by: Fred || 02/25/2009 00:00 || Comments || Link || E-Mail|| [6460 views] Top|| File under: Iraqi Insurgency
Southeast Asia
Two killed, many injured in multiple attacks in southern Thailand
Terrorists Militants killed two civilians in the far South and 14 members of the security forces were wounded in an upsurge of separatist violence, police said on Wednesday.

In Yala province militants stormed a food shop on Tuesday and killed the 24-year-old owner. Three of his relatives were wounded by gunfire, police said. Elsewhere in Yala, a 41-year-old woman police said worked as a government informant was shot dead.

In a spate of attacks on security forces the same day, two soldiers were injured by gunfire in an ambush by separatists in Yala, while in a nearby district a bomb and shooting left two army rangers injured. In neighbouring Pattani province, seven police officers were wounded by a hand grenade thrown at them as they played football.
Posted by: ryuge || 02/25/2009 04:54 || Comments || Link || E-Mail|| [6459 views] Top|| File under:
Philippine troops clash with communist rebels
Philippine troops, backed by rocket-firing helicopters, killed at least 15 communist rebels and lost five soldiers in two days of running battles, officials said Tuesday.

The fighting was centered around sparsely populated villages in a remote forested area in southern Bukidnon province, where troops were pursuing about 60 guerrillas who seized weapons in a jail raid last month, said army spokesman Maj. Michele Anayron Jr.

After two days of clashes starting Sunday, troops overran a rebel camp and recovered two bodies, Anayron said, adding intelligence reports indicated 13 other New People Army's guerrillas also were killed. Five soldiers also died.

He said the rebels had been on the run since last month, when they clashed with troops who responded to the attack on the jail in the provincial capital of Malaybalay.

Their movements were hampered by about 15 wounded guerrillas, he said.

He urged the wounded rebels to surrender, promising they would get medical treatment. But he said the military advised the Red Cross not to enter the area because they could be caught in the crossfire.

The rebels have intensified attacks on small army and police units and even poorly guarded jails to seize weapons and to thwart an order by President Gloria Macapagal to crush their 40-year-old Maoist insurgency by next year.

Peace talks, brokered by Norway, stalled in 2004 when the rebels accused the Philippine government of instigating their inclusion on the U.S. list of terrorist organizations.

Rebel ranks have thinned to an estimated 5,200 - down from a peak of more than 25,000 in the mid-1980s - because of battle setbacks, surrenders and factionalism.
Posted by: Fred || 02/25/2009 00:00 || Comments || Link || E-Mail|| [6462 views] Top|| File under:
Sri Lanka
Lanka: Troops ignore international calls for ceasefire
(AKI) - Sri Lankan security forces on Tuesday claimed to have entered the last northern town on the island under the control of Tamil Tiger militants. The military made the claim as the government faced renewed calls from the European Union and the United Nations for an immediate ceasefire to allow tens of thousands of civilians to leave the war-torn region.

The military has driven separatists from the Liberation Tigers of Tamil Eelam from their major strongholds and confined them to a small area of coastal land in the northeast. Government troops entered Puthukkudiyiruppu on Tuesday and were fighting on the outskirts of the town, the military said.

Meanwhile, Sri Lanka's defence secretary Gotabhaya Rajapaksa has told The Asian Age that the government's military offensive had reached the point of no return and the troops would not rest until terrorism was eradicated. In a telephone interview from Colombo, Rajapaksa said that government troops were "almost 98 per cent there" and the only option for Tamil militants was to lay down their arms and surrender.

He also dismissed international demands for a ceasefire. "It is some kind of joke," Rajapaksa said. "It is very clear they cannot do anything. They are surrounded. The leaders (of the LTTE) are safe with civilians and they've all moved into a small area," he said.

Defending Colombo's rejection of ceasefire, Rajapaksa said the LTTE would use the cessation of hostilities to reorganise and regroup.

He also suggested that India support the campaign to eliminate the LTTE. "India's position is clear. [It] is concerned about the civilians. India has said the LTTE is a terrorist organisation," he said, when asked whether there was pressure on Colombo to go slow on the military offensive.

"We are only concerned about India (because it) is home to 60-odd million Tamils. India is a major power and it understands," he added.

He insisted that Sri Lankan troops were moving cautiously to minimise civilian casualties. "We have taken all precautions. We are doing it at the cost of sacrificing our own (troops). Otherwise, the war would have been over in no time."

Rajapaksa, a retired colonel and brother of Sri Lankan president Mahinda Rajapaksa, was concerned that the LTTE's leaders might escape.

UN secretary-general Ban Ki-moon has said the global community will support a ceasefire that allows civilians to get out of the combat zone. "There is an urgent need to bring this conflict to an end without any further unnecessary loss of civilian life and destruction of society," he said.

An estimated 2,000 civilians trapped in the northeastern war zone have died as casualties have soared in the fierce fighting seen over the past month, the group said.
Posted by: Fred || 02/25/2009 00:00 || Comments || Link || E-Mail|| [6507 views] Top|| File under:
Rantburg comments reach a grim milestone
Hi, there, Seafarious! 178118 articles and 830000 comments are archived on Rantburg.
Thanks for the soapbox, Fred!
Resistance is futile
Anyone got a count on the pics GB-USMC has uploaded?
Forget that - I wanna know how many ARCLIGHTs there are.
Okay. 2724 days since 9/11
830,000 comments
Avg per day: 304
1 million-830,000= 170,000
170,00/304=560 days
So mark your calenders for Number 1 million around Sept 17, 2010...
Posted by: Seafarious || 02/25/2009 00:00 || Comments || Link || E-Mail|| [6459 views] Top|| File under:
Who's in the News
61
[untagged]
4
Govt of Pakistan
3
TTP
3
Govt of Syria
3
Hamas
3
Iraqi Insurgency
2
Lashkar e-Taiba
1
Palestinian Authority
1
Taliban
1
al-Qaeda
1
Lashkar e-Jhangvi
1
Muslim Brotherhood
1
al-Qaeda in Yemen
1
al-Shabaab
1
al-Qaeda in Pakistan
1
Govt of Iran
Bookmark
E-Mail Me
The Classics
The O Club
Rantburg Store
The Bloids
The Never-ending Story
Thugburg
Gulf War I
The Way We Were
Bio
Merry-Go-Blog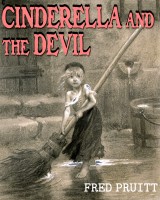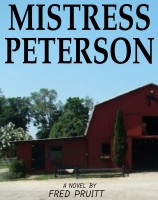 On Sale now!


A multi-volume chronology and reference guide set detailing three years of the Mexican Drug War between 2010 and 2012.

Rantburg.com and borderlandbeat.com correspondent and author Chris Covert presents his first non-fiction work detailing the drug and gang related violence in Mexico.

Chris gives us Mexican press dispatches of drug and gang war violence over three years, presented in a multi volume set intended to chronicle the death, violence and mayhem which has dominated Mexico for six years.
Click here for more information


Meet the Mods
In no particular order...


Steve White
Seafarious
Pappy
lotp
Scooter McGruder
john frum
tu3031
badanov
sherry
ryuge
GolfBravoUSMC
Bright Pebbles
trailing wife
Gloria
Fred
Besoeker
Glenmore
Frank G
3dc
Skidmark
Alaska Paul



Better than the average link...



Rantburg was assembled from recycled algorithms in the United States of America. No trees were destroyed in the production of this weblog. We did hurt some, though. Sorry.
44.192.253.106

Help keep the Burg running! Paypal: