Africa North
French, Malian forces fight Islamist rebels in Gao
[REUTERS] French and Malian troops fought Islamists on the streets of Gao and a

boom-mobile

went kaboom! in Kidal on Thursday, as fighting showed little sign of abating weeks before

La Belle France

plans to start withdrawing some forces.



Rooters

news hound

s in Gao in the country's desert north said French and Malian forces fired at the mayor's office with heavy machineguns after Islamists were reported to have infiltrated the Niger River town during a night of

kaboom

s and gunfire.

French Defense Minister Jean-Yves Le Drian told a news conference in Brussels that Gao was back under control after

festivities

earlier in the day.

"Malian troops supported by French soldiers killed five jihadists and the situation is back to normal," he said.

In Kidal, a remote far north town where the French are hunting Islamists, residents said a

boom-mobile

killed two. A French defense ministry source reported no French casualties.

French troops dispatched to root out rebels with links to al Qaeda swiftly retook northern towns last month. But they now risk being bogged down in a guerrilla conflict as they try to help Mali's weak army counter bombings and raids.

"There was an infiltration by Islamists overnight and there is shooting all over the place," Sadou Harouna Diallo, Gao's mayor, told

Rooters

by telephone earlier in the day, saying he was not in his office at the time.

"They are black and two were dressed up like girls disguised as women," a Malian soldier in Gao who gave his name only as Sergeant Assak told

Rooters

during a pause in heavy gunfire around Independence Square.
"And might I compliment you on the luxuriant growth of your mustache, miss?"
"I'll bet you say that to all the girls!"
Six Malian military pickups were deployed in the square and opened fire on the mayor's office with the heavy machineguns. Two injured soldiers were taken away in an ambulance.

French troops in armored vehicles later joined the battle as it spilled out into the warren of sandy streets, where, two weeks ago, they also fought for hours against Islamists who had infiltrated the town via the nearby river.

Helicopters clattered over the mayor's office, while a nearby local government office and petrol station was on fire.

A Gao resident said he heard an

kaboom

and then saw a Malian military vehicle on fire in a nearby street.
Posted by: Fred || 02/22/2013 00:00 || Comments || Link || E-Mail|| [636 views] Top|| File under: al-Qaeda in North Africa
Two Tunisia Police Shot and Wounded in Flashpoint Town
[An Nahar] Two Tunisian police were

maimed

in an exchange of gunfire with presumed Salafists


...Salafists are ostentatiously devout Moslems who figure the ostentation of their piety gives them the right to tell others how to do it and to kill those who don't listen to them...


on Thursday in Sidi Bouzid, the cradle of the country's uprising two years ago, a medical source said.

The shooting took place when police after a chase cornered four

gunnies

in a mosque in the center of the town, which is a stronghold of the ultra-conservative

Mohammedan

group blamed for unrest around the country.

An interior ministry

front man

said only one policeman had been hurt.

An Agence

La Belle France

Presse correspondent said that earlier, the four men had refused to stop their car at a checkpoint in Sabbala, a town north of Sidi Bouzid. Instead, they forced their way through, exchanging fire with police in an incident that caused no casualties.

He said police and soldiers were on Thursday night surrounding Sidi Bouzid's Rahma Mosque.

Posted by: Fred || 02/22/2013 00:00 || Comments || Link || E-Mail|| [614 views] Top|| File under: Arab Spring
Jebali Rejects Ennahda Offer to Return as Tunisia PM
[An Nahar] Tunisia was scrambling to find a replacement prime minister on Thursday and pull itself out of a major political crisis two days after Hamadi Jebali quit after failing to form a cabinet of technocrats.

The consultative council of Ennahda was to meet later to choose a successor to Jebali, the ruling Islamist party's number two, who ruled himself out following suggestions that he might be reappointed premier.

Jebali resigned on Tuesday after his plan to form a non-partisan government, announced in the wake of public outrage over the February 6 murder of leftist politician and Islamist critic Chokri Belaid, was rejected by his own party.
Continued on Page 49
Posted by: Fred || 02/22/2013 00:00 || Comments || Link || E-Mail|| [757 views] Top|| File under: Arab Spring
Mali Jihadist Group MUJAO Says Sent Fighters to Gao
[An Nahar] One of the main Islamist

gang

s in northern Mali said Thursday it had sent fighters back into Gao, a city it controlled for nine months before French and Malian troops recaptured it last month.

"Our fighters entered Gao on Wednesday," Abu Walid Sahraoui, a

front man

for the Movement for Oneness and Jihad in West Africa (MUJAO) told Agence

La Belle France

Presse.

Local military sources and an AFP correspondent reported heavy

festivities

pitting Malian soldiers against a group of around 40 jihadists in northern Mali's largest city on Thursday.

"Our troops have been ordered to attack. If the enemy is stronger, we'll pull back only to return stronger, until we liberate Gao," the

front man

said.

He did not specify how many MUJAO forces had entered Gao, a city which French and Malian government forces reconquered on January 26, two weeks after

Gay Paree

launched an offensive in the north.

Posted by: Fred || 02/22/2013 00:00 || Comments || Link || E-Mail|| [618 views] Top|| File under: al-Qaeda in North Africa
Malian army seeks out remaining rebels in Gao
[FRANCE24] Malian troops opened fire on the mayor's office in the northern town of Gao with mounted machine guns on Thursday to try to dislodge suspected Islamist

gunnies

holed up inside, witnesses said.

Gunfire and

kaboom

s rang out in the early hours across the town, where French and Malian troops have been working to secure the area against bombings and guerrilla attacks by

Salafist tough guys

, witnesses said.

French and Malian military spokesmen were not immediately available to comment on what led to the clash.
Continued on Page 49
Posted by: Fred || 02/22/2013 00:00 || Comments || Link || E-Mail|| [774 views] Top|| File under: al-Qaeda in North Africa
Suspects Held over Murder of Tunisia Opposition Leader
[An Nahar] The Tunisian authorities have incarcerated
Keep yer hands where we can see 'em, if yez please!
suspects in this month's

liquidation

of leading leftist opposition figure Chokri Belaid, the interior minister said.

"The investigation has progressed to the point that suspects have been arrested," Ali Larayedh told

news hound

s, without specifying the number of people enjugged
You have the right to remain silent...
"The investigation has not led yet to identify the killer, those behind the murder and its motives," said Larayedh, refusing elaborate in line with a secrecy order.

Belaid, 48, was

rubbed out

at close range by a lone, hooded gunman as he left his home in the capital Tunis on February 6.

His family blamed the ruling Ennahda party for being behind the killing, an accusation the Islamists have vehemently denied.

The

liquidation

triggered days of unrest as people took to Habib Bourguiba Avenue, epicenter of the 2011 uprising that toppled ex-dictator Zine El Abidine Ben Ali, deepening a long-running political crisis.

On the day of the murder, Prime Minister Hamadi Jebali proposed the formation of a government of technocrats as a way out of the crisis, but the initiative was rejected by his own Ennahda party.

Posted by: Fred || 02/22/2013 00:00 || Comments || Link || E-Mail|| [617 views] Top|| File under: Arab Spring
Africa Subsaharan
Boko Haram Denies Ceasefire, Pastes Threat Posters In Borno
[LEADERSHIP.NG] Jama'atu Ahlussunah Lidda'awati Wal Jihad popularly called Boko Haram
... not to be confused with Procol Harum, Harum Scarum, possibly to be confused with Helter Skelter. The Nigerian version of al-Qaeda and the Taliban rolled together and flavored with a smigeon of distinctly Subsaharan ignorance and brutality...
has denied ever announcing a ceasefire.

On Wednesday morning residents of Maiduguri, the Borno State capital woke up to see pasted posters around mosques and in different parts of the city carrying messages from the leader of Boko Haram, Imam Abubakar Shekau which denied ever delegating anybody to discuss with the Borno State government on cease fire.

BBC Hausa service monitored in Abuja reported that some people in Maiduguri said they received some leaflets which were shared on Tuesday evening.

But the Borno State commissioner of information, Inuwa Buwala said that he was not aware of it even as he promised to investigate the incident.

It would be recalled that Borno State government earlier said it had reached a memorandum of understanding of a cease fire with the person that claimed to be Boko Haram

front man

.

Boko Haram has always passed its messages through posters and media.

Posted by: Fred || 02/22/2013 00:00 || Comments || Link || E-Mail|| [1118 views] Top|| File under: Boko Haram
Seven Boko Haram Members Arraigned for Bank Robbery
[THISDAYLIVE] Seven persons alleged to have robbed some banks in Bauchi State in 2011 for the purpose of raising funds to support the Boko Haram
... not to be confused with Procol Harum, Harum Scarum, possibly to be confused with Helter Skelter. The Nigerian version of al-Qaeda and the Taliban rolled together and flavored with a smigeon of distinctly Subsaharan ignorance and brutality...
sect were yesterday arraigned before a Federal High presided by Justice A. R Mohammed on a 13-count charge.

Also, about 20 Boko Haram suspects awaiting trial in Kuje Prison, in a bold move to register their grievances over the poor state of Nigerian Prison, yesterday protested their non-trial by the Prison authorities since last year.
Continued on Page 49
Posted by: Fred || 02/22/2013 00:00 || Comments || Link || E-Mail|| [787 views] Top|| File under: Boko Haram
Arabia
Two killed in Yemen festivities
Two south Yemen separatists were killed on Thursday during clashes in Aden between police and members of the Southern Movement, a member of the group said.

The police fired on protesters from the movement, thousands of whom had gathered in the southern port city to demand independence on the first anniversary of ex-president Ali Abdullah Saleh's ouster, Fathi Ben Lazraq said.

A rival rally was held in the same spot by members of the Al-Islah (reform) party, in support of unity.
Posted by: Steve White || 02/22/2013 00:00 || Comments || Link || E-Mail|| [610 views] Top|| File under:
Bangladesh
5 Shibir men held with bomb-making materials
[Bangla Daily Star] Police rounded up five activists of Islami Chhatra Shibir


... the student wing of the Jamaat-e-Islami Bangladesh...


for possession of a huge quantity of bomb-making materials and provocative leaflets in the city's Muradpur on Wednesday.

Acting on information, cops raided a three-storey building at Muradpur intersection around 10:00pm and incarcerated
Please don't kill me!
the five, said Panchlaish police.

The arrestees, all students, are Abu Bakkar, 27, Shamim, 27, Mohammad Apel, 25, Mohammad Rubel, 25, and Liton, 29.

Law enforcers also seized 10,000 copies of leaflets and as many posters with provocative contents, 10 litres of petrol, five machetes and four cartons of bomb-making materials.

Yesterday, two cases were lodged with Panchlaish Police Station in this connection.

In the afternoon, police sent the five to jail through a local court.

Mohammad Shahidullah, additional deputy commissioner of Chittagong Metropolitan Police (North), said they have information that thousands of activists of Jamaat-e-Islami
...The Islamic Society, founded in 1941 in Lahore by Maulana Sayyid Abul Ala Maududi, aka The Great Apostosizer. The Jamaat opposed the independence of Bangladesh but has operated an independent branch there since 1975. It maintains close ties with international Mohammedan groups such as the Moslem Brotherhood. the Taliban, and al-Qaeda. The Jamaat's objectives are the establishment of a pure Islamic state, governed by Sharia law. It is distinguished by its xenophobia, and its opposition to Westernization, capitalism, socialism, secularism, and liberalist social mores...
and its student wing Shibir are making preparation to carry out destructive activities across the port city demanding release of several top Jamaat leaders who are facing trial for committing crimes against humanity during the 1971 Liberation War.

Police have been conducting drives in the city to avert any untoward occurrence, he added.

Posted by: Fred || 02/22/2013 00:00 || Comments || Link || E-Mail|| [639 views] Top|| File under: Jamaat-e-Islami
Caribbean-Latin America
Mexican Army continues counternarcotics operations in Durango Sierras

For a map, click here. For a map of Durango state, click here

By Chris Covert
Rantburg.com

Mexican Army units with the 10th Military Zone have been conducting counternarcotics operations in remote mountain Durango municipalities since at least February 1st, according to Mexican news accounts.

According to a news account which appeared on the website of El Siglo de Torreon news daily, Wednesday soldiers detained four unidentified suspects who were observed wearing military uniforms. Reports are unclear where in Durango the detentions took place

Separate operations in San Dimas and Tamazula municipalities seized quantities of weapons. The contraband was seized in the villages of La Lajita in Tamazula and Tayoltita in San Dimas.

Weapons seized included two AK-47 rifles, three 5.7mm pistols, two 9mm pistols, one 40mm grenade launching attachment, one 40mm grenade, 333 rounds of ammunition and 14 weapons magazines.

A vehicle was also seized.

According to a news article which appeared on the website of El Siglo de Durango news daily last week, on February 16th an army unit seized quantities of weapons and cash in an undisclosed location in Durango state, detaining three unidentified suspects.

Among the contraband seized were three rifles, four weapons magazines, 64 rounds of ammunition, one rifle scope and one vehicle. The total amount of cash seized is MX $30,720 (USD$ 2,409.96).

Chris Covert writes Mexican Drug War and national political news for Rantburg.com
Posted by: badanov || 02/22/2013 00:00 || Comments || Link || E-Mail|| [632 views] Top|| File under:
5 cops die in La Laguna

For a map, click here. For a map of Coahuila state, click here. For a map of Durango state, click here.
Photos of the aftermath of three of the incidents can be found here.

By Chris Covert
Rantburg.com

A total of five police agents in the La Laguna region of Mexico have been shot to death and another two were wounded Thursday afternoon, according to Mexican new accounts.

A news item posted on the website of Proceso news weekly said that four of the five dead police agents were killed on the Durango side of La Laguna in three separate incidents.

Two unidentified police agents with the Gomez Palacio, Durango transit police were shot to death near the intersection of calles Morelos and Urrea. A second incident took place minutes later on Bulevar Miguel Aleman near the Museo Francisco Sarabia museum against a sole police agent.

The third incident took place near the intersection of Calzada Lazaro Cardenas near the qtechnical school Centro de Estudios Tecnologicos, where a transit police agent was shot to death while directing traffic.

A fourth incident took place on Bulevar Guadalupe Victoria, which ended with an unidentified police agent wounded.

The fifth police agent was killed in Torreon in Coahuila, but no details have appeared in Mexican press regarding that incident.

The five dead police agents were identified in a news brief posted on the website of El Siglo de Durango news daily as Gilberto Rodriguez Gonzalez, Jose Luis Gamboa Aleman, Victo Ivan Guereca Salinas, Florentino Martinez Flores and Jose Miguel Castro Roman.

Two other civilians were killed in La Laguna.

A man was found stabbed to death in an incident characterized as an execution Thursday. Francisco Javier Ramirez Aldaba, 23, was found at a residence in Ejido El Vergelito stabbed in the chest and abdomen.


An unidentified man in his 40s was found tortured and strangled to death on Avenida Hidalgo in Oscar Flores Tapia colony in Torreon in Coahuila Wednesday night.

Meanwhile in other security news, the Durango state Fiscalia General del Estado (FGE) or attorney general announced Thursday that a total of nine unidentified suspects were detained by security forces. Security forces seized drugs, guns and vehicles.

A number of weapons were found when a Policia Federal (PF) road patrol stopped two men who were travelling aboard a Dodge Neon sedan. Inside the vehicle, PF agents found one 0.30 caliber rifle, one 0.22 caliber rifle, one 9mm pistol, one 9mm Lugar pistol, one Uzi type pistol and one 0.22 caliber pistol. Four weapons magazines were also seized in the traffic stop. The two detainees were identified as Javier Becerra Gallegos and Omar Becerra Gallegos, both 25 and from Ciudad Lerdo, Durango.

Separately, four suspects were detained in La Laguna for alleged car theft. The detainees were identified as Gregorio Contreras Aguirre, Gustavo Carrillo Reyes, Aaron Vega Renteria, and Julio Cesar Vega Renteria.

Three more suspects were detained for alleged attempted robbery. They were identified as José Martin Chavez Hernandez, Juan de Dios Garcia Navarro and Maria Guadalupe Rubio Rodriguez.

All nine suspects were transferred to the Centro de Readaptacion Social (CERESO) in Durango city.

The La Laguna region began formal security operations named Operativo Laguna only last week, in which Mexican federal security forces including the military and Policia Federal units along with Coahuila and Durango state police units would maintain patrols in the region, especially in the absence of 158 police agents who had been dismissed or who had quit the police corporations in Gomez Palacio.

That reduction in force in La Laguna had left the region with very little local police presence until the Mexican XI Military Region agreed to coordinate police activities in the region.

A separate news story posted on the website of El Siglo de Durango Tuesday said that about 100 naval infantry effectives, the equivalent of a rifle company had been deployed at the Expo Feria, or fairgrounds in Gomez Palacio to assist in security operations. It was reported earlier this month that Mexican marine units had arrived in the region to assist with security, but this latest news is the first of an encampment.

At last report, the Mexican Army was answering 066 telephone calls, Mexico's emergency number. It was also reported by Mexican press in a security incident earlier in the month that army marine and state police units were being combined for the purposes of patrolling the region.

Chris Covert writes Mexican Drug War and national political news for Rantburg.com
Posted by: badanov || 02/22/2013 00:00 || Comments || Link || E-Mail|| [649 views] Top|| File under:
India-Pakistan
Five shot dead across Karachi
[Dawn] Five people were

bumped off

in the city on Wednesday, police said.

They said that a young man was

bumped off

in Orangi Town.

They added that

gunnies

riding a

cycle of violence

targeted Mohammad Aamir, 29, who was also on bike at Nishan-e-Haider Chowk, Sector 11½, within the remit of the Orangi Town

cop shoppe

.
Continued on Page 49
Posted by: Fred || 02/22/2013 00:00 || Comments || Link || E-Mail|| [805 views] Top|| File under:
Iraq
Turkish Jets Strike Kurd Rebels in Iraq
[An Nahar] Turkey sent jets across its border with Iraq to strike separatists from the outlawed Kurdistan Workers' Party (PKK), a local military source said Thursday.

The jets bombed 12 targets in the Kandil Mountains in the autonomous Kurdistan region of Iraq on Wednesday, the source told Agence

La Belle France

Presse without providing any casualty figures.

Pro-Kurdish Firat News Agency confirmed the raid, saying it targeted two villages and destroyed many farms and orchards.

The raid comes amid nascent peace talks between Ankara and PKK leader Abdullah Ocalan, who is serving a life sentence in prison.

Posted by: Fred || 02/22/2013 00:00 || Comments || Link || E-Mail|| [616 views] Top|| File under:
Turkish air force fires on PKK positions in northern Iraq
The Turkish Air Force last night fired on the positions of militants of the terrorist Kurdistan Workers' Party (PKK) in northern Iraq, Hurriyet newspaper reported today.

Eight F-16 drones were used. As a result, 12 PKK militants' shelters were fired.
Posted by: Steve White || 02/22/2013 00:00 || Comments || Link || E-Mail|| [628 views] Top|| File under:
Southeast Asia
Three Thai terrorists turn selves in
Three Thai terrorists militants who claimed they had been hiding in Malaysia and confessed to being involved in the insurgency surrendered to authorities on Thursday, saying they believed promises they would get fair treatment. The three terrorists insurgents were named as Rosalee Masa, Mahadee Durae, and Arwae Leelawae. They are all from Tak Bai district in Narathiwat province.

The terrorists insurgents said they decided to turn themselves in because they were tired of always having to hide from the authorities. They went into hiding in Malaysia five years ago.

Mr Rosalee said he had wanted to surrender for a long time, but had no opportunity to do so. He said, "I'm glad that I'm back home to live with my family again, because it's hell having to live in hiding, and there's no other place where I can live happily and free like in Thailand. I'm sorry for the things that happened in the past but if the authorities will give me a chance, then I'm confident that I'll receive fair treatment."

He said 27 other terrorists insurgents who were living in Malaysia would also probably return to Thailand and surrender soon, but they were not yet completely convinced they would be treated fairly.

The Tak Bai district chief said he would do anything to reassure those who have been misled by the insurgency leaders and encourage them to turn themselves in. He said, "It's time to open up our hearts and offer an opportunity and promise of fair treatment to those who have been misled. If all sides cooperate in developing the southern border provinces, sustainable peace and happiness will return to the region."
Posted by: ryuge || 02/22/2013 00:00 || Comments || Link || E-Mail|| [616 views] Top|| File under: Thai Insurgency
Syria-Lebanon-Iran
Syria: 'Civilians killed' by Aleppo rockets
Three missiles have crashed into residential areas of Syria's northern city of Aleppo, killing at least 12 civilians, activists say.

Video footage posted online claims to show the aftermath, with people carrying away the wounded and a wide area reduced to rubble.

An activist in Aleppo says there are families buried under the rubble in one neighbourhood.

The UN says some 70,000 have died since the uprising began in March 2011.
Posted by: tipper || 02/22/2013 12:54 || Comments || Link || E-Mail|| [687 views] Top|| File under:
IAEA Says Iran Installing New Nuclear Equipment, U.S. Says Such Step 'Provocative'
[An Nahar] Iran has begun installing next-generation equipment at one of its main nuclear plants, a new U.N. atomic agency report said Thursday, five days before talks with world powers, as the United States described such a step as "provocative."

"On 6 February 2013, the Agency observed that Iran had started the installation of IR-2m centrifuges" at the Natanz plant, the

ineffective International Atomic Energy Agency

report said.

"This is the first time that centrifuges more advanced than the IR-1 have been installed" at the plant in central Iran, it said.
Continued on Page 49
Posted by: Fred || 02/22/2013 00:00 || Comments || Link || E-Mail|| [1838 views] Top|| File under: Govt of Iran
Opposition Denounces Damascus 'Terrorist' Bombing
[An Nahar] Syria's main opposition group, the National Coalition, denounced as "terrorists" those behind a deadly

boom-mobile

ing in Damascus


...Capital of the last overtly fascist regime in the world...


on Thursday, regardless of who carried it out.

In a statement posted on Facebook, the Coalition stressed that "any acts targeting civilians with murder or human rights
Continued on Page 49
Posted by: Fred || 02/22/2013 00:00 || Comments || Link || E-Mail|| [767 views] Top|| File under: al-Nusra
Car Bomb in Damascus Kills Dozens, Opposition Says
[NY Times] At least three

boom-mobile

s roiled Damascus


...Capital of the last remaining Baathist regime in the world...


on Thursday, including a powerful blast near the downtown headquarters of
Hereditary President-for-Life Bashir Pencilneck al-Assad


Lord of the Baath...


's ruling party and the Russian Embassy that witnesses said shook the neighborhood like an earthquake. Antigovernment activists described the bombings as some of the worst to hit the Syrian capital in the nearly two-year-old conflict and said at least 72 people had been killed, mostly civilians.
Continued on Page 49
Posted by: Fred || 02/22/2013 00:00 || Comments || Link || E-Mail|| [755 views] Top|| File under: Govt of Syria
Syrian TV: Army Shoots Down Israeli Drone Near Border
[Jpost] Syrian state TV reported on Wednesday that government forces shot down an Israeli drone near the Lebanese border.


Drones are cheap, pilots dear.

Mayadeen TV reported Syria had shot down an Israeli craft over Deir al Ashayer, a village near Lebanese border.

Damas Post quoted witnesses as saying they saw burning wreckage fall from the sky over the village of Yanta in eastern

Leb

.

Earlier on Wednesday, Lebanese news agencies reported Israeli warplanes conducted multiple overflights and "mock raids" over southern

Leb

.


An important reminder from your friendly neighborhood IAF: We're heeeeeeere! (Don't blink.)
Posted by: trailing wife || 02/22/2013 00:00 || Comments || Link || E-Mail|| [1464 views] Top|| File under:
Who's in the News
36
[untagged]
8
Arab Spring
5
Boko Haram
4
al-Qaeda in North Africa
3
Govt of Pakistan
2
Lashkar e-Jhangvi
2
Hezbollah
1
Govt of Iran
1
al-Nusra
1
Govt of Syria
1
Jamaat-e-Islami
1
Palestinian Authority
1
Taliban
1
Ansar Dine
1
Thai Insurgency
1
Fatah
Bookmark
E-Mail Me
The Classics
The O Club
Rantburg Store
The Bloids
The Never-ending Story
Thugburg
Gulf War I
The Way We Were
Bio
Merry-Go-Blog
Hair Through the Ages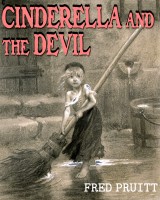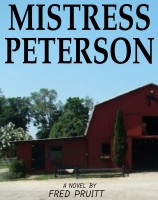 On Sale now!


A multi-volume chronology and reference guide set detailing three years of the Mexican Drug War between 2010 and 2012.

Rantburg.com and borderlandbeat.com correspondent and author Chris Covert presents his first non-fiction work detailing the drug and gang related violence in Mexico.

Chris gives us Mexican press dispatches of drug and gang war violence over three years, presented in a multi volume set intended to chronicle the death, violence and mayhem which has dominated Mexico for six years.
Click here for more information


Meet the Mods
In no particular order...


Steve White
Seafarious
Pappy
lotp
Scooter McGruder
john frum
tu3031
badanov
sherry
ryuge
GolfBravoUSMC
Bright Pebbles
trailing wife
Gloria
Fred
Besoeker
Glenmore
Frank G
3dc
Skidmark
Alaska Paul



Better than the average link...



Rantburg was assembled from recycled algorithms in the United States of America. No trees were destroyed in the production of this weblog. We did hurt some, though. Sorry.
3.228.11.9