Afghanistan
14 Militants Killed in Southern Afghanistan
A battle just outside southern Afghanistan's largest city has killed at least six Taliban fighters, while an airstrike against militants elsewhere in the south killed eight, officials said Sunday.

A battle in the Panjwayi district — 15 miles (25 kilometers) west of Kandahar city — began late Saturday after Taliban militants ambushed a police patrol, wounding two officers, said Abdullah Khan, the province's deputy police chief.

NATO and Afghan forces responded, unleashing bombs that could be heard by residents in Kandahar city. Khan said at least six militants have been killed in the fighting, which continued into Sunday.

In neighboring Helmand province, an airstrike on a minivan killed eight militants late Saturday, said Daud Ahmadi, the governor's spokesman. Ahmadi said an informant told the government that insurgents were riding in the vehicle and authorities told coalition military officials, which hit it with an airstrike.

Southern Afghanistan is the Taliban's spiritual homeland and the most violent region in Afghanistan.

The militants, which were driven from power in a 2001 U.S.-led invasion, have increased their attacks the last three years and now control wide swaths of the countryside.

President Barack Obama announced last week that the U.S. would send 17,000 additional forces to Afghanistan to bolster the 38,000 Americans already in the country.

Many of those forces are expected to deploy to the south to back up British troops fighting in Helmand and Canadian forces fighting in Kandahar.
Posted by: tipper || 02/22/2009 07:12 || Comments || Link || E-Mail|| [336069 views] Top|| File under:
Africa North
1 European killed, 9 others wounded in Egypt blast
An explosion in one of the Egyptian capital's busy tourist districts Sunday left a French woman dead and wounded nine other Europeans, the country's Health Ministry reported. The wounded include eight French nationals, one of whom was in critical condition Sunday evening, and one German, ministry officials said.

A man and a woman were arrested after the incident, security officials said. The nationalities of the arrestees were not disclosed. Earlier reports conflicted, with an Interior Ministry press officer at one point saying as many as 19 were wounded, while another official said four were dead.

The explosion occurred during the height of the evening rush at 6:30 p.m. (11:30 a.m. ET) in an area of coffee shops located outside a mosque in Cairo. It occurred near the Al Hussein Mosque, one of Cairo's biggest, Interior Ministry press officer Hany Abdelatif said.

An unexploded bomb was found near the mosque, which is located near an entrance to the Khan el-Khalili bazaar, a huge market that is also a tourist attraction, he said.
Posted by: ed || 02/22/2009 15:39 || Comments || Link || E-Mail|| [336102 views] Top|| File under:
Tourist killed in Cairo bombing
A FRENCH tourist was killed and 17 people, among them other European holidaymakers, were wounded todaywhen a bomb went off near a cafe in the Cairo tourist area of Khan al-Khalil, police said.

The Frenchman died in hospital, Health Minister Hatem al-Gabali told state television. The wounded included of 10 French tourists, two Germans, three Saudis and two Egyptians, he said, adding that one was in critical condition.

Witnesses said that two bombs were thrown from a rooftop overlooking a street lined with cafes and restaurants near the Hussein mosque. Another bomb which did not initially explode went off after police cordoned off the area and sent in a bomb disposal unit.

The neighbourhood was the scene of a previous bomb attack in 2005 in which two tourists were killed and 18 wounded.

Posted by: tipper || 02/22/2009 14:48 || Comments || Link || E-Mail|| [336083 views] Top|| File under:
Africa Subsaharan
Sectarian violence claims 5 in Nigeria
Sectarian clashes between Muslims and Christians have left five people killed and four others injured in Nigeria's Bauchi state.

Christians raided two mosques in the state capital Bauchi overnight and reduced them to ashes. Muslim youths in response attacked and set fire to a Christian church on Saturday.

Government officials, however, blamed the violence on disaffected local politicians and said they had asked troops to take over the security duties from the police in the immediate area affected, AFP reported.

Bauchi state governor, Isa Yuguda, said he had ordered troops to be deployed to restore order in the city.

The region, 300 km (200 miles) northeast of Abuja, was rocked by religious and political violence in November, when hundreds of people were killed in the central city of Jos.

Tension has been on the rise in Bauchi since February 13, when members of a Pentecostal church opposite a mosque in the area barricaded a pathway outside the church used by Muslims attending Friday prayers.
Posted by: Fred || 02/22/2009 00:00 || Comments || Link || E-Mail|| [336071 views] Top|| File under:
Bangladesh
Some expats in Middle East fund JMB greatly
A large chunk of the funding for Jama'atul Mujahideen Bangladesh (JMB) come from like-minded Bangladeshi expatriates, mostly living in the Middle East countries, who also provide the JMB operatives with shelters in the country.


Follow the money..


JMB collects explosives from neighbouring countries and has a number of dens in Gazipur, said sources. Besides, some NGOs patronise the JMB men who operate a number of taxicabs across the country for income as well as their own transport purpose, the sources added.

The two JMB dens unearthed by Gazipur police on Saturday and Friday were set up in the houses of two Bangladeshi expatriates living in Saudi Arabia.


Gee, who would have thunk it? Terrorist groups funded from Sandy Arabia.


The JMB hideout busted on Friday was set up in the house of expatriate Yusuf Ali of Ghartoil village in Tongi while the other discovered on Saturday belongs to expatriate Mojibur Rahman of East Kalomeshwar.

Police and Rab sources said the arrested JMB men disclosed that they have a number of hideouts in Gazipur and elsewhere in the country. During interrogations, recently detained JMB chief coordinator and its Sura committee member Mohtasim and its military wing leader Mamunur Rashid confessed that they set up most of their dens in and around the capital and in the northern part of the country, sources said.
"My Number Seven Truncheon, please."
"No, anything but Number Seven, I'll talk, I'll talk..."
Gazipur Police Super Abdul Baten admitted that the JMB had set up a number of dens in the area. He, however, said, "The discovery of the JMB dens in the houses of the expatriates do not prove that all the hideouts of the militant outfit are set up in expatriates' houses," adding, "We are investigating whether the arrested JMB operatives have any link with the owners of the houses."


So, the expatriates are sending money from SA to buy safe houses and fund operations. Why do I think these are not your normal Bangladeshi workers who moved to Saudi to clean houses and work in the oilpatch?


Sub-inspector of Joydevpur Police Station Nazmul Islam Khan who led the drive and arrested the JMB men at East Kalomeshwar village, told The Daily Star, "The caretaker of the house had gone into hiding before the drive was conducted. If he is arrested, we can get more information."

Lt Col Md Abdul Majid, director of Rab intelligence wing, told The Daily Star, "JMB has set up dens at various places in and around the capital and also in the northern part of the country." "A number of expatriates who support JMB provide it with financial support," Majid said, adding, "The JMB operatives also operate some taxicabs for income and also their own transport purpose if necessary." Rab Director General Hasan Mahmood Khandaker, however, declined to disclose the sources of JMB's funding and explosives.

Inspector General of Police (IGP) Nur Mohammad said, "We earlier found that some NGOs also finance the militant outfit." "A few expatriates who sympathise with the militant outfit might provide supports to the JMB operatives," the IGP said.

He said the JMB men collected huge cache of explosives from neighbouring countries and made grenades and bombs for carrying out attacks. "The organisation did not develop overnight. So it would take time to root it out," the IGP added. Sources said since the countrywide serial blasts by JMB on August 17, 2005, the law-enforcers arrested over 500 JMB leaders and activists with over 700 grenades and bombs and 2,000 kgs of explosives.

Of the arrestees, seven are Sura committee members, 112 Ehsar members, nine Gaebi Ehsar members, 21 suicidal attackers, 369 activists and 32 supporters.
Posted by: || 02/22/2009 15:25 || Comments || Link || E-Mail|| [336073 views] Top|| File under:
Bangladesh crackdown on Islamist militants after attack on police
Dhaka - Bangladesh has launched a crackdown against Islamist militants, arresting 14 suspects across the country, the Home Minister Sahara Khatun said Sunday - two days after an attack in a police station. "The anti-terrorism cells of the criminal investigation department and the elite anti-crime Rapid Action Battalion have intensified their efforts under a comprehensive anti-militancy offensive," Khatun said in a statement delivered in parliament. She told parliament that sponsors who finance the militants and supply arms and ammunition would also be tracked down and brought to justice.


Hopefully including late night road trips to check on arms caches....


Sahara said that her forces captured the 14 suspected militants belonging to the banned Jamaatul Mujahideen Bangladesh (JMB) organization and seized a pro-jihad books, leaflets and DVDs. The crackdown comes after an attack inside a police station on Friday, when JMB militants exploded a grenade shortly after a press conference to announce their capture. That attack, in Gazipur, injured at least 15 people.


Me thinks the police were slightly embarassed about that and are taking it out on the JMB.


"Militancy is the enemy of the country, democracy and constitution - all the radicals will be brought to justice," Khatun said.

According to intelligence reports, militants in Bangladesh have been regrouping under the banner of JMB, which the government officially banned in February 2005, and calling for sharia or Islamic law in the Muslim-majority country. The group is responsible for a spate of major attacks on public places, killing dozens of people, including several judges, in recent years. Six senior leaders of the JMB were hanged in early 2007 for their role in bomb attacks.

The home minister claimed that the militants had planned a massive attack ahead of the celebration of International Mother Language Day, but the police had circumvented the plans.
Posted by: || 02/22/2009 15:16 || Comments || Link || E-Mail|| [336084 views] Top|| File under:
More JMB grenades, explosives seized
Police and Rapid Action Battalion (Rab) in separate drives arrested seven more operatives of Jama'atul Mujahideen Bangladesh (JMB) from Gazipur, Jamalpur, and Nilphamari districts yesterday morning and Friday night. They also recovered three grenades and a large amount of other explosives from the possession of the arrestees.

Gazipur police arrested four of the activists of the banned militant Islamist outfit, including a woman, with grenades and other explosives in their possession during a raid on a one-storey house in East Kalomeshwar of Sadar upazila early yesterday.

The arrests and weapons recovery in Gazipur were made after seven other JMB operatives including three women had been arrested the day before with seven grenades, a huge quantity of other explosives, and jihadi books and CDs in their possession.

The new arrestees are identified as Nasrin Aktar, 22, Atikur Rahman, 20, Zahid Hasan, 21, and Masud Rana, 22. Nasrin is from Chinir Bandar in Dinajpur, Zahid from Sherpur, and Rana and Atikur are from Gaibandha. They were living in that house for the last two months, locals said.

The new arrests were made upon information given by Mamunur Rashid, a JMB operative who had exploded a grenade Friday afternoon injuring at least 13 people including nine police and three journalists while in handcuffs during a news briefing in the office of Gazipur police superintendent.

Nazmul Islam Khan, acting officer-in-charge of Joydevpur police station, told The Daily Star that the new arrestees said Nasrin's husband Mir Hossain is their leader. All of them confessed to being activists of the outlawed Islamist outfit, police added.

In another drive, police arrested two JMB men from Sarishabari and Sadar upazilas of Jamalpur district Friday night. They are identified as Mukhlesur Rahman Mishu and Abdullahel Kafi.

Our Nilphamari correspondent reported that Rab arrested another JMB activist from a char (shoal) in the River Tista around 5:00am yesterday.

The arrestee is identified as Monowar Moulana, 45, son of Golam Farid of Solmari Alsiapara village in Jaldhaka upazila of the district.

Rab-5 arrested him on information given by the JMB operatives arrested earlier.

Officer-in-charge of Jaldhaka Police Station Narendra Nath Sarker confirmed the arrest, but said Rab had yet to hand him over to police.

Talking to The Daily Star, Rab Director General Hasan Mahmood Khandaker said, "We can't say that JMB is not active, but now they are not that organised. They, however, are trying to reorganise themselves."

He declined to disclose the sources of JMB's explosives and funding, 'for the sake of investigation'.

Inspector General of Police Nur Mohammad said, "JMB is still active, but not to the extent that we can't handle."

The IGP admitted that they suspect the JMB operatives collected the explosives and made the grenades and bombs to carry out attacks. "The organisation didn't spring overnight, so it will take some time to defeat it," the IGP added.
Posted by: Fred || 02/22/2009 00:00 || Comments || Link || E-Mail|| [336075 views] Top|| File under: Jamaat-ul-Mujahideen Bangladesh
Home Front: WoT
Afghan held for 'lies' about terror ties
Federal agents arrested a naturalised US citizen from Afghanistan on Friday after he allegedly lied about ties to terrorist groups on citizenship and passport papers, authorities said.


Jawa Report beat us to the punch on this one...


FBI, immigration and local law enforcement agents from an anti-terrorism task force arrested Ahmadullah Sais Niazi, 34, at his home in Tustin, California, on Friday morning, according to the US attorney's office. He faces charges of perjury, naturalisation fraud, procuring a passport by fraud and making a false statement. US attorney's spokesman Thom Mrozek said Niazi became a US citizen about five years ago.

Prosecutors allege Niazi is a relative of Amin Al Haq, Osama Bin Laden's security coordinator, and the two met when Niazi travelled to Pakistan in early 2005. Niazi is also accused of associating with the Taliban and a terrorist organisation called Hezb-e-Islami, which fights international and US troops in Afghanistan. Upon his return from the trip he allegedly told authorities he had been visiting his family in the Gulf nation of Qatar. Niazi also said he had never gone by any other name, when in fact he had previously used several other names including Ahmadullah Khan.

According to the indictment, Niazi lied when he wrote on his naturalisation papers that he had never been a member of or in any way associated with a terrorist organisation. "In fact, as defendant Niazi then well knew, he was associated in any way with one or more terrorist organisations," the indictment states. Niazi was scheduled to be arraigned on Friday afternoon, where he was expected to be assigned an attorney.

US Immigration and Customs Enforcement spokeswoman Virginia Kice said prosecutors would seek to have Niazi's citizenship revoked, something that can be done if it was obtained fraudulently. If that happens, he would also be subject to deportation. He could face up to 35 years in prison.

This article starring:
AHMEDULLAH KHAN
Hezb-e-Islami
AHMEDULLAH SAIS NIAZI
al-Qaeda
AMIN AL HAQ
al-Qaeda
Posted by: Fred || 02/22/2009 00:00 || Comments || Link || E-Mail|| [336070 views] Top|| File under: al-Qaeda
India-Pakistan
Pakistan to Arm Villagers in Taliban Fight
A Pakistani border region struggling against Taliban and al-Qaida militants will distribute 30,000 rifles to villagers in hopes that local militias can help the provincial government regain control, a top official said Sunday.

The announcement from the North West Frontier Province came after Pakistan's government announced a seemingly conflicting deal in the Swat Valley — a Taliban stronghold within the province — to impose Islamic law if the extremists stop fighting.

Pakistan has sought to allay the concerns of U.S. and NATO, whose troops face an escalating Taliban insurgency in nearby Afghanistan, that a peace deal would create a militant haven.
Foreign Minister Shah Mehmood Qureshi said Saturday he would try to "remove the apprehensions of the world community" about the Swat deal in meetings with U.S. officials in Washington next week, the state-run news agency reported.

Village militias backed by the United States have been credited with reducing violence in Iraq. A similar initiative is under way in Afghanistan.

The United States is spending millions of dollars on programs to stiffen Pakistan's security forces in the rugged frontier region, though there was no sign it was involved in the militia plan. A U.S. Embassy spokesman could not be reached for comment.

It was also unclear if the embattled North West Frontier Province government's plan had the backing of national leaders — or if handing out arms in a region already awash with weapons would help.

Haider Khan Hoti, chief minister of the provincial government, said authorities would distribute the guns among "peaceful groups and individuals" so they could help police to guard their villages.

Officials would consult with local police chiefs before handing out the arms and would take them back if they were not used against "terrorists and troublemakers," Hoti's office said in a written statement.

Hoti said the guns were on hand, having been seized from "terrorists and anti-state elements." He also approved a plan for an elite provincial police unit of 2,500 officers and said the province would meet the $40 million cost.
Posted by: ed || 02/22/2009 15:45 || Comments || Link || E-Mail|| [336079 views] Top|| File under:
Riots after Shia youth shot dead in Karachi
KARACHI: Riots broke out in the city in reaction to the killing of a youth belonging to the Shia community.

Law enforcers were unable to control the law and order situation as the miscreants put at least five vehicles, three shops, one printing press, one beauty parlor and a house on fire. The miscreants also resorted to aerial firing in different localities of the city that suspended routine and commercial life and resulted in a massive traffic jam. According to reports, the areas where the riots broke out include Shah Faisal Colony, Ancholi, Al-Noor Society, Jaffer Tayyar, Malir and Liaquatabad. Miscreants burned three more vehicles in various parts of the city including Nazimabad, Rizvia Society and Liaquatabad.

It is pertinent to mention here that a youth named Haseeb Abbasi was shot dead while two others were wounded when a clash erupted over putting up flags and wall chalking between rival religious organisations at night on Friday within the jurisdiction of Shah Police Station.

On Saturday, the relatives of the deceased put his body on Sharah-e-Faisal and protested over his murder while demanding the arrest of the culprits behind the incident.

An FIR No 56/09 was registered on the behalf of the deceased's brother Anis Abbas against three people affiliated with the Sunni Tehreek named Emran Qadri, Ehtisham and Shafi.

Shah Faisal DSP Raza Hussain Shah told Daily Times that after the burial, the angry crowd started riots in the area. The mob blocked Sharah-e-Faisal and main Sharah-e-Pakistan for several hours by burning tyres on the road and pelting stones at passing vehicles. The miscreants also set three shops ablaze in Shah Faisal Colony, one beauty parlor, a vehicle parked inside the house and a printing press, three vehicles in different areas of Gulberg Town including Ancholi and Al-Noor and a vehicle in Jaffer Tayyar Society in Malir.

It is important to mention here that the house that was set ablaze and one out of the three shops were owned by Emran who was nominated in the FIR.

Declaring it to be sectarian violence, DSP Shah said that on Friday night, a clash erupted between the two organisations. However on Saturday, the ST men were only involved in the firing incident outside the Imambargah in which its Moizzin, his son and a passerby were wounded. There were some reports that the miscreants also tried to damage the Chishti Masjid in Shah Faisal however the DSP did not confirm them.

However, Gulberg DSP Iftikhar Lodhi confirmed the riots in the area while adding that three vehicles were set on fire within his jurisdiction. "We have arrested six miscreants red-handed and raids are being conducted for the arrests of more," said Lodhi.

Fire Brigade Department Spokesman Abdul Wahid, while confirming the fact that five vehicles, three shops, one printing press, one beauty parlor and a house were set on fire, added that fire brigades were sent to extinguish the flames.

ST spokesman, condemning the incident, demanded legal action against the miscreants behind the incident. "It is a conspiracy against both the religious organisations," the spokesman said. "Extremist of a religious organisation erased the wall-chalking done by another religious party which resulted in peace in the city deteriorating."

All Pakistan Shia Action Committee (APSAC) Chief Allama Mirza Yousuf Hussain told Daily Times that the police high ups said that the culprits will be arrested soon. This statement finally calmed the people and also ended the riots. He further said that after ending the protest, the Shia community received information regarding the target shooting of the Moizzin of the Imambargah Nasiran in Shah Faisal Colony No 5 and they immediately retaliated, starting the riots with a rejuvenated spirit. "All the culprits should be arrested immediately otherwise countrywide protests will be held," he warned the government.

Meanwhile, Sindh Home Minister Dr Zulfiqar Mirza, while taking serious notice of the riots, ordered police high officials to ensure that peace in the city is restored.
Posted by: john frum || 02/22/2009 12:43 || Comments || Link || E-Mail|| [336071 views] Top|| File under:
Pak Embassy in Tehran attacked
TEHRAN (SANA): Protesting against Shia-Sunni clashes of Parachinar, more that hundred Iranian attacked on Pakistan Embassy.

They held placards saying "Death to Wahabies", "Death to Taliban", "Death to Yazidyaat", "Death to America" "Death to American allies", etc.

They, in no time started raising slogans and said all what was written on the banners (Above).

Later, the demonstrators started throwing stones on the Embassy building. All the front windows were broken by the demonstrators in the meanwhile a protestor with the help of his two friends climbed at the main door of the Embassy and removed the Pakistani Flag from their. The flag was torn into pieces and was also burnt later on.

It is pertinent to mention here that all this happened in the presence of the Iranian Diplomatic and the regular police.

The demonstrators threatened the Embassy officials and shouted at them saying just come out and to see what would be done to them. The most surprising of all is that there was no condemnation of the event nor condemnation of burning Pakistani flag was seen in any Iranian news paper.

Iranian media also did not even bother to acknowledge the sad event.
Posted by: john frum || 02/22/2009 12:34 || Comments || Link || E-Mail|| [336070 views] Top|| File under:
Swat valley Administrator 'kidnapped' by 'miscreants'
A government administrator in Pakistan's troubled Swat valley has been abducted by gunmen, officials say. Kushal Khan was seized by "miscreants" on his way to Mingora, Swat's main town, local commissioner Syed Mohammad Jawed told Reuters news agency. But Taleban sources are quoted as saying Mr Khan was a "guest" of the group and would be released soon. Taleban rebels have been taking part in negotiations with the government over a permanent ceasefire in Swat.

More than 1,000 people have been killed and many more have fled the valley since violence intensified in 2007.
Posted by: john frum || 02/22/2009 08:07 || Comments || Link || E-Mail|| [336069 views] Top|| File under:
Two killed, five injured in DI Khan violence
At least two people were killed and five injured in Dera Ismail Khan on Saturday, as curfew remained in place and the army and police continued to patrol the streets, the district administration said.

DI Khan District Nazim Haji Abdul Rauf said armed men opened fire on members of the funeral procession of those who died in Friday's bombing, which injured seven people and later the two of the injured succumbed to their injuries in the hospital.
Posted by: Fred || 02/22/2009 00:00 || Comments || Link || E-Mail|| [336069 views] Top|| File under: TTP
'Suicide bomber' shot dead in Karachi
An alleged suicide bomber was shot dead on Saturday during an encounter in which a policeman was critically injured, a Special Investigation Unit (SIU) official said on Saturday. The unidentified man restrained a private bank's security guard at gunpoint. He displayed twelve sticks of dynamite strapped to his waist and a grenade. SHO Nasir Mashwani said the man repeatedly warned the security guards and bank management he would blow himself up if anyone approached him. When police constable Muhammad Aslam tried to restrain him, the man opened fire, forcing a security guard and the policeman to shoot him. SIU chief SSP Raja Omer Khattab said he believed the man was trying to rob the bank and was not a trained militant.
Posted by: Fred || 02/22/2009 00:00 || Comments || Link || E-Mail|| [336074 views] Top|| File under: al-Qaeda in Pakistan
2 bombers killed in suicide attack bid in Bannu
Two suicide bombers were killed when their explosives-laden car blew up before hitting its intended target in Lakki town of Bannu district on Saturday, police said. The bombers intended to ram the vehicle into a police post but it exploded a few metres short of its target, police officer Muhammad Habibullah said. "We have found body parts of two bombers from the blown up vehicle," the officer told AFP. There were no police casualties, he added.
Posted by: Fred || 02/22/2009 00:00 || Comments || Link || E-Mail|| [336072 views] Top|| File under: TTP
Blast hits tanker carrying oil for NATO forces
One person was killed and two wounded in Sultan Khel in Khyber Agency on Saturday when a bomb exploded near a fuel tanker destined for NATO forces in Afghanistan. Said Alam was killed while Akhtar Alam and Muhammad Rehman were injured in the remote-controlled explosion. The bomb was planted near the oil tanker, which was only partially damaged, Naib Tehsildar Naik Muhammad told reporters. However, many local people and drivers said the bomb had been attached to the left side of the engine and was not planted on the road. But official sources described it as a roadside bomb. Traffic remained suspended on the road for the fear that there might be another bomb planted on the road. The Khasadar personnel cordoned off the area after the explosion.
Posted by: Fred || 02/22/2009 00:00 || Comments || Link || E-Mail|| [336080 views] Top|| File under: al-Qaeda in Pakistan
Eight Taliban killed in Bajaur
Eight suspected Taliban were killed in firing by helicopter gunships and artillery shelling by security forces in Bajaur Agency on Saturday, officials claimed. The troops targeted Taliban positions in various areas of the agency and more casualties are feared, they said, adding forces has advanced in Inayat Killay. In Salarzai tehsil, rockets were fired on the house of Hazrat Gul, a close associate of PPP member in the National Assembly Akhunzada Chitan, but no casualties were reported.
Posted by: Fred || 02/22/2009 00:00 || Comments || Link || E-Mail|| [336072 views] Top|| File under: TTP
'Permanent' ceasefire announced in Swat
A 'permanent ceasefire' was announced in Swat on Saturday following successful negotiations between TSNM chief Maulana Sufi Muhammad and his son-in-law and Taliban commander Maulana Fazlullah. Speaking on his illegal FM radio channel, Fazlullah declared the ceasefire and said the Taliban would not abstain from rendering any sacrifice for the sake of Islam.

Struggle: He said there were no foreign fighters in Swat, adding that they would continue their struggle until they defeat the United States in Afghanistan.

Fazlullah said sharia was enforced in Swat as a result of the Taliban's struggle. He said Sufi was also striving for the implementation of sharia and that was why Fazlullah supported his efforts. He said they would not accept 'anyone's law' in the area except that of Allah, adding that they waged jihad against those who had handed over 600 mujahideen to the US.

Earlier, Malakand division Commissioner Muhammad Javaid announced the truce in Swat during a news conference, adding that there was a complete ceasefire in Swat and the Taliban supported it. Javaid said all girls' schools in the valley would open on Monday. He asked the policemen to attend to their duties from today (Sunday). The commissioner said recommendations had been sent to the provincial government for the establishment of a strong administration in Swat.
Posted by: Fred || 02/22/2009 00:00 || Comments || Link || E-Mail|| [336071 views] Top|| File under: TNSM
Iraq
US, Iraqi forces launch anti-al-Qaida offensive
U.S. and Iraqi forces have begun a new military offensive in northern Iraq aimed at rooting out al-Qaida and other Sunni insurgents, American and Iraqi officials said Sunday. The offensive - dubbed Operation New Hope - has netted 84 suspects in the provincial capital of Mosul and surrounding towns, said Iraqi Brig. Gen. Saeed Ahmed al-Jubouri. Most of the arrests occurred in Tal Abta, about 50 miles (80 kilometers) west of Mosul.

Claims by Sunni Arabs and Kurds over disputed territory in the northern Ninevah province have fueled significant violence in the area around Mosul, which U.S. officials have called Iraq's last major urban battleground in the war against insurgents.

U.S. and Iraqi forces have staged many operations in Mosul and other areas north of Baghdad where levels of violence remain high even as they have significantly dropped elsewhere in the country.

The offensive comes more than a year after Iraqi Prime Minister Nouri al-Maliki promised a "decisive" battle in Mosul against al-Qaida in Iraq. But Iraq's third-largest city has continued to face violence, particularly against Iraqi security forces.
Posted by: tipper || 02/22/2009 14:10 || Comments || Link || E-Mail|| [336071 views] Top|| File under:
Iraq arrests dozens of 'terrorists' in Mosul
Iraqi security forces said on Saturday they had arrested dozens of "terrorists" in a day-long operation targeting suspects in Mosul, seen as Al Qaeda's last stronghold in the country.

"The operation started yesterday and ended today and led to the arrest of 74 terrorists wanted by the Iraqi forces," defence ministry spokesman Major General Mohammed al-Askari told AFP. "They are from various terrorist groups, especially from Al Qaeda," he said. Police and troops carried out "a military operation targeting terrorists and criminals in Mosul," he said, indicating that the operation had prevented the suspects from carrying out planned attacks. "We did the raids according to intelligence information and before they could implement their plans. The forces also freed a person and defused two car bombs," he added.

The US army says that the northern city of Mosul is the last bastion of Al Qaeda in Iraq.

Posted by: Fred || 02/22/2009 00:00 || Comments || Link || E-Mail|| [336070 views] Top|| File under: al-Qaeda in Iraq
Israel-Palestine-Jordan
Egypt beefs up security on Gaza border, fearing breach attempt
Egyptian authorities have dispatched hundreds of policemen to the border with the Gaza Strip, fearing Palestinian protesters might try to breach it into Sinai, security officials said on Saturday.

One official said Egypt has information that hundreds of Palestinians were planning a demonstration demanding that Cairo open its Rafah border crossing with Gaza to normal traffic. The officials said 400 riot police were deployed in the border region as a precautionary measure.
"Why are the police here?"
"It's a measure."
"What kind of measure?"
"A precautionary measure."
< /seafarious>
The Egyptian government has been criticized in the Middle East for limiting the movement through the border crossing during Israel's three-week offensive against Hamas in the Gaza Strip that ended in a ceasefire on Jan. 18. Hundreds of thousands of Palestinians stormed the border into Egypt in January 2008, defying an Israeli-led blockade on the coastal enclave, which is ruled by the Islamist militant group Hamas.
Posted by: Fred || 02/22/2009 00:00 || Comments || Link || E-Mail|| [336069 views] Top|| File under: Hamas
Qassam rocket hits near Ashkelon; no casualties
A Qassam rocket fired from Gaza hit near the southern city of Ashkelon late Saturday, causing neither casualties nor damage.

The rocket strike was the first cross-border attack on Saturday, after Gaza militants fired 10 mortar shells and a Qassam rocket into the western Negev on Friday.

Israel Defense Forces troops operating in the Kissufim area identified the explosions and opened fire in the direction of the launchers across the border.

The strikes came amid an apparent stalemate in Gaza Strip truce negotiations, following Israel's demand that a cease-fire be linked to the release of abducted Israeli soldier Gilad Shalit.
Posted by: Fred || 02/22/2009 00:00 || Comments || Link || E-Mail|| [336070 views] Top|| File under: Hamas
Southeast Asia
Married couple beheaded in southern Thailand
Terrorists Suspected separatists on Sunday shot dead and beheaded a couple working on a rubber plantation in Yala province, part of Thailand's troubled deep south where an estimated 3,300 people have died violently over the past five years.

Assailants gunned down Khomphet Janyalert, 39, and his wife Yinjai, 38, at 7 am as they were driving their motorcycle to work at a plantation in Raman district of Yala province, 750 kilometres south of Bangkok, police said. The terrorists insurgents decapitated the couple and took their heads away. They also planted a bomb near the scene of the attack, which exploded and injured one of several policemen who came to investigate the crime.

It was the second brutal beheading reported this month in Yala, part of the restive majority-Muslim region that also includes Narathiwat and Pattani provinces. On Friday, suspected separatists shot and decapitated two Thai soldiers who were on a motorcycle patrol in Yala's Sata district, leaving their heads 100 metres from their bodies.

Thai authorities blame the beheadings on the increasing desperation of the insurgents, who they claim are losing the support of the people. 'They are resorting to terrorist acts because they know they are losing support in the area, and the media has been ignoring them,' said Parinya Chaideelok, head of the Peacekeeping Force in the three provinces.

Of the 300,000 Thai Buddhists who used to inhabit the region, about 70,000 have left in the last five years.

Also:

In a separate incident in Yala late Saturday, a 38-year-old man was shot dead as he and his wife drove home from a mosque after evening prayers.
Posted by: ryuge || 02/22/2009 06:00 || Comments || Link || E-Mail|| [336093 views] Top|| File under:
Who's in the News
65
[untagged]
5
Govt of Pakistan
4
TTP
3
Hamas
2
Jamaat-ul-Mujahideen Bangladesh
2
al-Qaeda in Pakistan
2
TNSM
1
Iraqi Insurgency
1
Jamaat-e-Islami
1
Jamaat-e-Ulema Islami
1
Palestinian Authority
1
al-Qaeda in Iraq
1
al-Qaeda
1
al-Qaeda in Britain
1
Govt of Sudan
1
Hezbollah
Bookmark
E-Mail Me
The Classics
The O Club
Rantburg Store
The Bloids
The Never-ending Story
Thugburg
Gulf War I
The Way We Were
Bio
Merry-Go-Blog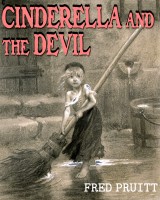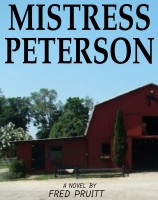 On Sale now!


A multi-volume chronology and reference guide set detailing three years of the Mexican Drug War between 2010 and 2012.

Rantburg.com and borderlandbeat.com correspondent and author Chris Covert presents his first non-fiction work detailing the drug and gang related violence in Mexico.

Chris gives us Mexican press dispatches of drug and gang war violence over three years, presented in a multi volume set intended to chronicle the death, violence and mayhem which has dominated Mexico for six years.
Click here for more information


Meet the Mods
In no particular order...


Steve White
Seafarious
tu3031
badanov
sherry
ryuge
GolfBravoUSMC
Bright Pebbles
trailing wife
Gloria
Fred
Besoeker
Glenmore
Frank G
3dc
Skidmark



Better than the average link...



Rantburg was assembled from recycled algorithms in the United States of America. No trees were destroyed in the production of this weblog. We did hurt some, though. Sorry.
34.204.181.91

Help keep the Burg running! Paypal: